Chris Stout
Posts by Chris Stout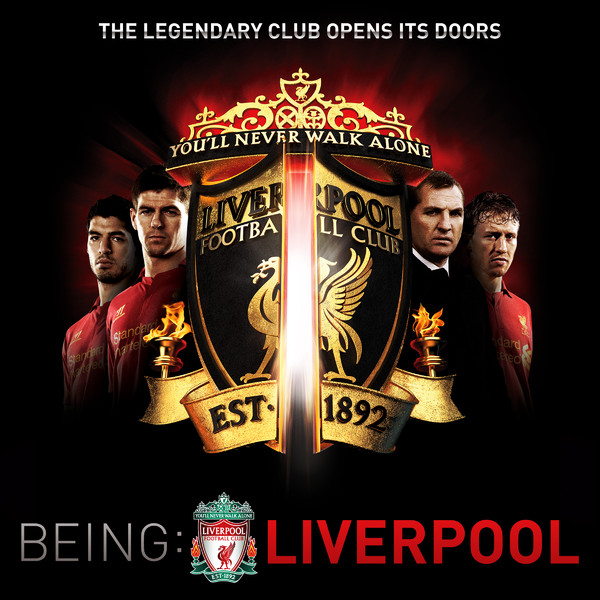 This past Sunday, the first episode of a six-part documentary series called Being: Liverpool aired on Fox. The series is structured much like Hard Knocks, the NFL films/HBO product that gives a behind the scenes look at NFL franchise preparing for an upcoming season. For people who enjoy watching English Premier League soccer, this is must-see TV. But even if you're not a hardcore soccer fan, there's plenty to like about this program.
The Liverpool Football Club is one of the most storied clubs in Europe. Founded in 1892, the club has won 18 League titles, seven FA Cups and eight League cups. The club has also won more European titles than any other team in England, with five European Cups, three UEFA Cups and three UEFA Super Cups. So yea, the team is kind of a big deal.
Being: Liverpool gives fans a behind-the-scenes look at the personalities that make up this club. New manager Brendan Rodgers, who shows a strong, borderline philosophical passion for the game is profiled heavily in the first episode, as is the Red Sox-connected crew that owns the team, the Fenway Sports Group.
Unlike Hard Knocks, which follows a very linear view of a team's progress, Being: Liverpool jumps around quite a bit chronologically. The home- life view of players and their families is always fun to see. Watching Steven Gerrard with his fam and Luis Suarez hanging out outside the pitch with teammates Lucas Levia and Sebastian Coates (playing Monopoly of all things) was interesting, but the first episode didn't really delve too deep into the individual players.
The first episode didn't dive in too deep on topics like the exit of former manager Kenny Dalglish. It's talked about a lot, but in broad strokes and without any actual interview footage of Dalglish himself. Manager Brendan Rodgers is the star of the show. His interviews come across as forthright and interesting. He also has a huge picture of himself hanging on the wall at his home. You gotta love that.
It doesn't hurt that the whole thing is narrated by Clive Owen. That guy could read a phone book and make it sound interesting.
Even though the first episode was a bit surface-scratching, I'm hopeful that things will pick up a bit. My DVR is definitely set to record the whole series.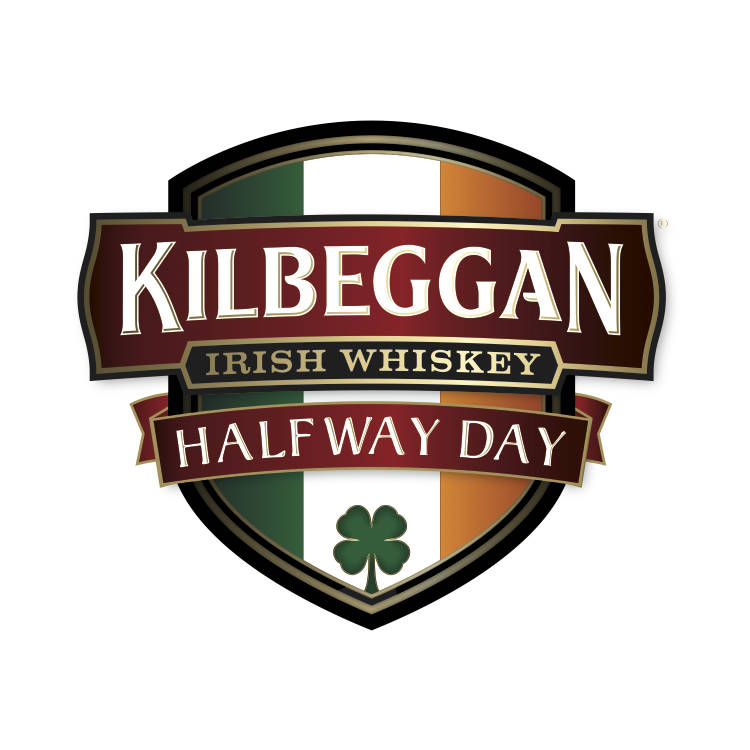 Did you know that we're exactly six months away from St. Patrick's Day? It might be a bit too early to start planning for March 17, but that doesn't mean you can't celebrate Halfway Day with Irish Whiskey from the world's oldest operating distillery.
Kilbeggan Irish Whiskey is encouraging fans to show their Irish pride today. The brand partnered up with Funny or Die for this instructional Halfway Day video:
Kilbeggan was recognized as the Best Blended Irish Whiskey at the World Whiskies Awards and the San Francisco World Spirits Competition. It was introduced nationally to the US this year. I received a bottle from Kilbeggan, and the stuff is silky smooth, sweet-but-not-too-sweet and has that nice oaky finish that you'd expect from a quality Irish whiskey. It's tasty when served neat, on the rocks or in a cocktail.
If you live in Boston, Chicago, New York, Philadelphia, or San Francisco other participating cities in the US, look for Kilbeggan Halfway to St. Patrick's Day celebrations at your local pub. You could end up on the Kilbeggan Cam or find yourself enjoying Kil-Bimini, an Irish-themed ring toss game. Follow the action on Twitter using the hashtag #KilBimini to see what's going in your neighborhood.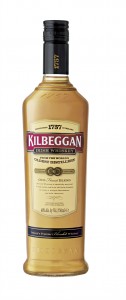 If you like to mix up your Irish WHiskey, here are some cocktail options for your Halfway Day celebrations:
Kilbeggan Irish Breakfast Shot
- ½ part Kilbeggan Irish Whiskey
- ½ part DeKuyper Buttershots Liqueur
- 1 part Orange Juice
- 1 slice of Bacon
To Serve: Enjoy the Kilbeggan Irish Whiskey and DeKuyper Buttershots Liqueur followed immediately by the orange juice. Finish with a slice of bacon.
Kilbeggan Dubliner
- 3 parts Kilbeggan Irish Whiskey
- 2 parts Sweet Vermouth
- 1½ parts Cherry Syrup
- 1½ parts Cranberry Juice
- Dash Simple Syrup (optional)
To Serve: Combine all ingredients into a shaker with ice and shake for 60 seconds. Strain neat into a martini glass. Garnish with a black cherry.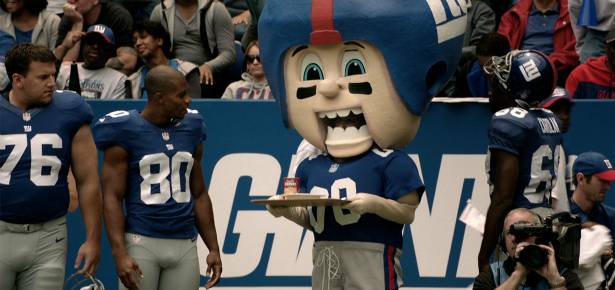 The title of this post is a mouthful, but that's what you can expect when you mack a big bite of Campbell's Chunky Soup. Campbell's has introduced three new flavors that can tackle any man-sized hunger. Flavors like Chipotle Chicken and Corn Chowder, Kickin' Buffalo-Style Chicken and Jammin' Jerk Chicken with Rice & Beans pack way more of an appetite-satisfying gut-punch than a bowl of chicken noodle or tomato soup. This stuff is a three-minute meal in can. They're pull-top too, so you don't even need a can opener. You can break off the top, grab a bowl and start the microwave before the game gets back from a TV timeout.
Campbell's is kicking off a new "Mama's Boy" campaign to start the NFL season. Football fans will be familiar with the Campbell's Mama's Boy campaign, which was first introduced in 1997. But you won't see Mama McNabb in these spots. The new face of the campaign is Giants wide receiver and Salsa dancing enthusiast Victor Cruz. Here's the first TV spot:
To help promote the launch of the new Chunky Soup varieties and the return of the Campbell's Chunky Soup Mama's Boy campaign, we're giving away a $100 gift card to NFLShop.com. That's right, you can score $100 to put towards a jersey, some t-shirts, a team track jacket (my preference), caps, pajamas and all kinds of other gear. The stuff on NFLShop.com isn't cheap, so if you want to support your team and save some cash, send us an email below and tell us why you're proud to be a mama's boy. We'll pick a winner next Thursday, September 20.
Good luck!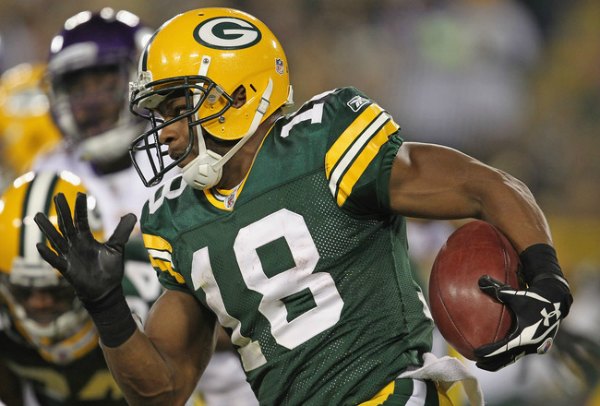 So a wild opening week of NFL football made last week's picks look pretty damn weak. I'm already in a hole with a 6-10 record ATS. Here's hoping Week 2 will be less of a disaster. On to the picks:
At Green Bay -4.5 Chicago
Aaron Rodgers isn't going to panic. The Bear's looked solid, but that was against the Colts. The Bears D isn't shabby, but it's not nearly on par with a 49ers unit that looked downright dominant. Cedric Benson plays well against the team that originally drafted him. Look for more balance from Green Bay, as the Packers equalize their record at home. Also, with Greg Jennings inactive, look for Randall Cobb to build on his exciting multi-purpose start to the season.
Pick: Packers -4.5
At NY Giants -7 Tampa Bay
Victor Cruz made some awful drops in Week 1, but I think he got it out of his system. The Giants could use some help in the secondary, and they need to see what David Wilson can do with the ball. Hopefully the kid doesn't fumble in the first series so we can see what he looks like throughout the rest of the game. Bradshaw did well, but the G-Men need more of a rushing presence up the middle and in short yardage situations. I like the way Doug Martin runs. With Blount out with a stinger, Martin should get plenty of looks. It'll be interesting to see if the Giants can bring more pressure on D. They didn't look too threatening in the opener, but I like their chances to bounce back.
Pick: Giants -7
At New England -13.5 Arizona
The Pats don't lose in Week 1. They just don't. Brady and company looked sharp against an overmatched Titans team. I found myself cheering for Kevin Kolb once he got in the game against Seattle. It can't be fun to be viewed as a big trade/fat franchise contract blunder. Guy stepped in and looked pretty sharp. Too bad he has to follow that effort up against such a superior opponent.
Pick: Pats -13.5
Minnesota -1.5 At Indianapolis
Christian Ponder looks much improved, and AP is back to All Day status. Luck had a bunch of turnovers in his first pro game, but I don't expect that to continue. This is a tough, pick 'em-type situation, but I'm going with Luck to win his first pro game in Indy's home opener.
Pick: Colts +1.5
New Orleans -2.5 At Carolina
So the Saints got slapped around in their home opener. They sucked at third downs, had too many bone-headed offensive penalties and just looked vulnerable all over the place on defense. The Panthers couldn't run the ball at all in their opening loss to the Bucs. DeAngelo Williams, who was supposed to have a huge game with Jonathan Stewart sidelined, ended up with a meager -1 yard on the ground. JStew is practicing again and should give the Panthers a nice lift. Still, I expect this game to end with Cam Newton walking off the field wearing a towel over his head in disappointment. Saints rebound on the road.
Pick: Saints -2.5
At Buffalo -3 Kansas City
The Bills got lit up by a division rival last week. Not the way you want to start the year. Losing Fred Jackson for a month and David Nelson for the year doesn't help either. Things just looked bad. CJ Spiller is sure to have a big game, but I like the Chiefs to win in a grinder.
Pick: Chiefs +3
At Philadelphia -2.5 Baltimore
Philly's top wideouts are both a little gimpy right now. Maclin's got a hip flexor (or pointer or some shit) and DeSean finished practice today with ice around his leg. Factor in Vick's desire to hurt himself and the fact that the Ravens look downright barbaric right now on defense, and it looks like things could get ugly in Philly. Joe Flacco looked fantastic against a Bengals team that was still in preseason mode. With some pretty passes and lots of Ray Rice, the Ravens should put up enough points to earn the upset.
Pick: Ravens +2.5
Oakland -2.5 At Miami
I feel like the Raiders have no chance at competing in their division this year. You can only run DMC into the ground for so long. And at some point you need healthy wide receivers to make plays. Being able to get the ball to your punter helps, too. What the Raiders need is a trip to Miami to beat up on the Dolphins. But will the Dolphins go down that easy? They got a win at least a couple games this year, right? Maybe this will be one of 'em.
Pick: Dolphins +2.5
At Cincinnati -6.5 Cleveland
Man, the Bengals looked terrible on Monday, but at least they moved the ball. Somewhat. The Browns defense kept Cleveland in the game against the Eagles, but you can't give your workhorse running back 19 carries and not have him break 50 yards. And you can't have your new franchise QB throw 4 picks, put up single digit passer rating and expect to win. With Joe Haden starting his suspension, Andy to AJ should be a good connection this week. As bad as the Bengals looked, they're probably not the worst team in Ohio.
Pick: Bengals 6-5
Houston -7 At Jacksonville
So much for taking it easy with Arian Foster. Houston worked their workhorse back hard in Week 1, and the results were nice. Houston's got a lot of things going right at the moment. That's what happens when you play the Dolphins. Balls get batted at the line, endzones look bigger and easier to get through, turnovers happen. The Jags have to be happy with the progression of Blaine Gabbert. MJD looks ready to carry the load again too. I think the Texans will still be too much for Jacksonville to handle though.
Pick: Texans -7
Dallas -3 At Seattle
The Rob Ryan defense in Dallas has finally come into its own. That's not good for rookie QB Russell Wilson. Seattle definitely not a doormat, but with the Cowboy's find rhythm on both sides of the ball, it's going to be tough for the Seahawks to come out on top.
Pick: Cowboys -3
Washington -3 At St. Louis
The Rams defense looked great against Detroit, but I'm so high on RG3, I might just eat a whole bag of potato chips. If Garcon plays and Fisher goes with another conservative game plan, the Skins will be 2-0.
Pick: Skins -3
At Pittsburgh -5.5 NY Jets
Manning was toying with the Steelers all game last Sunday night. The Jets exploded on the Bills. Pittsburgh returns home a little bit healthier. While the Jets have had some success against the Steelers recently, I expect this game to bring the New York back to reality, especially if Darrelle Revis sits out.
Pick: Steelers -5.5
At San Diego -6 Tennessee
The Titans running game is a huge question mark.  Then again, the Chargers don't have the clearest backfield right now either. If Mathews plays, it'll be a big boost. It's more likely that we're going to see a combo of a washed up Ronnie Brown, a harder running Curtis Brinkley and short yardage guy Le'Ron McClain. The Chargers offense could use a shot in the arm. They can't rely on FGs forever. The Titans get Kenny Britt back, which is nice, but I don't think it will be enough. This game could be the most unwatchable game of the week.
Pick: Chargers -6
At San Francisco -6.5 Detroit
The 49ers look scary. They're in a soft division, they have a punishing defense and new weapons and depth on offense. Alex Smith played decisively against the Packers. He didn't just manage the game and minimize mistakes, dude made plays. It's telling that the Lions can still win games when Matthew Stafford throws three ugly picks. Their offense has the ability to rebound, but their secondary could sure use some help. It's hard to hate on the Lions, but San Francisco just looks like too much to handle.
Pick: 49ers -6.5
At Atlanta -3 Denver
Atlanta looked extra-explosive to start the year, but the new Manning-led Broncos can sure control a game. Look for Manning to eat clock and keep the high-octane Falcons offense off the field.
Pick: Broncos +3
Last Week: 6-10
Last Season 140-120-12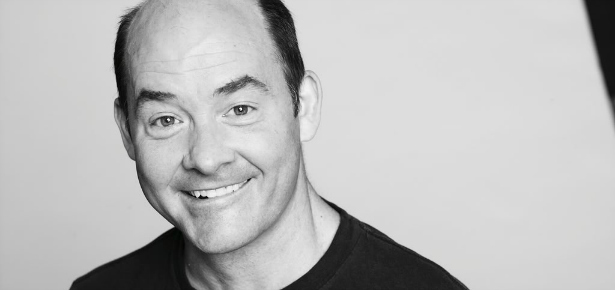 You know David Koechner. You might not know how to pronounce his last name (hint: "keck-ner"), but you definitely know his face. The guy's been around. He did improv in Chicago at IO and Second City. He performed sketches on Saturday Night Live and Late Night with Conan O'Brien. Along with his partner Dave 'Gruber' Allen, Koechner performed in The Naked Trucker & T-Bones Show for audiences in LA on a monthly basis. The show was picked up by Comedy Central in 2007. You've also seen Koechner in The 40-Year-Old Virgin, Talladega Nights,  Thank You for Smoking, The Comebacks and Anchorman: The Legend of Ron Burgundy. Koechner will reprise his role as Champ Kind in Anchorman 2, which is slated to hit theaters in 2013.
I had a chance to interview Koechner yesterday while he was in New York promoting the Bud Light Fantasy Football League. You can check out info on the the league by visiting BudLight.com/FFL. From now until December 30, you can pick up promo codes on specially-marked 12 oz. bottles of Bud Light, visit the site, create an account and enter your promo code to participate in weekly fantasy battles. You set a roster, put together a team and activate your starters 15 minutes prior to kickoff of regularly scheduled games. If you rank in the top 25 of your division, you can win one of 800 prizes that Bud Light will be dishing out on a weekly basis.
For more info on the league, David Koechner, Anchorman 2 and the hidden talents of Tom Brady, check out the full interview: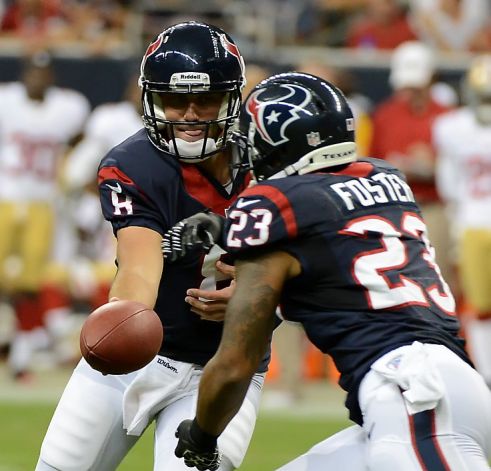 Are you ready for some football? Of course you are! It's been a long time coming, but the wait was certainly worth it. The terrible tease of the preseason is behind us. The real games are finally here. So let's get to some Week 1 NFL picks. Last season, I was 140-120-12 ATS on weekly picks. I whiffed on the Super Bowl, but hey, we all get blinded by Brady sometimes. Week 1 is always a goofy week to call. Biases from last season haven't worn off. Big stories from this season haven't fully developed. It's all hype and hope Week 1. Anything could happen. Here's how I think things will shake out (barring some terrible replacement ref calls which are sure to litter the fields this weekend).
At NY Giants -3.5 Dallas
I'm going with the champs here. The Cowboys have been yapping a ton lately. They're tired of New York's winning ways. Great way to psych your team up, guys. Sure the Giants don't always cover at home, but what does Tony Romo have to work with? A semi-gimpy Miles Austin, a spleen-less Jason Whitten and a knucklehead who's so unpredictable, he needs constant supervision. Demarco Murray may come out with brute force, and yea, Romo will find a way to move the ball through the air, but I don't think the Cowboys are going to cease their chance at a statement-win to kick off the season.
Pick: Giants -3.5
At Chicago -9.5 Indianapolis
Cutler finally has a real receiver. Luck is as good as advertised, but the Bears pick up where they left off after their season got derailed by lousy backup QBs. The Colts aren't going to stink it up like last year, but they're not going to upset the Bears in Chicago this week.
Pick: Bears -9.5
Philadelphia -8.5 At Cleveland
Vick's protecting his ribs with a special vest. Let's see if he can stay healthy for one whole game. Trent Richardson is Cleveland's entire offense. I'm curious to see what sort of impact Josh Gordon makes right away, but the Browns had trouble scoring in the preseason. They're also without a key contributor on defense, with Joe Haden serving a suspension for Adderall. Philly has too many weapons and the youth movement in Cleveland might not be ready for prime time.
Pick: Eagles -8.5
At NY Jets -3 Buffalo
I like the Bills this year. Fitzpatrick likes to go off early in the season. Fred Jackson is a beast whose monster season was cut short last year before it could fully materialize. The Bills D looks more legit than it has in years. Meanwhile the Jets continue to show signs of dysfunction. Maybe they'll pull it all together and surprise people. Not this week I think.
Pick: Bills +3
At New Orleans -7 Washington
Oh no, Drew Brees doesn't have a coach! How's he going to find a way to move the ball against the Skins? Don't overthink this. The Redskins have hope for the first time in years. RG3 looks like a legit stud who can pass when he wants to or blow past you if he must. The rookie QB and his new buddy Pierre Garcon should be able to light it up all season, especially in this first game against the Saints secondary. But the Saints don't lose at home. They dominate. They outscore the shit out of their opponents. Brees will continue to complete passes to any and every one out there. This game could be a huge score fest, but the Saints will end up on top.
Pick: Saints -7
New England -5.5 At Tennessee
The Britt-less Titans will open the season at home with a new QB under center and a rejuvenated Johnson in the backfield. The Titans won't be schlubs this season, but even with a better QB, a big game from Nate Washington and a vintage effort from CJ2K, they can't hang with the Pats.
Pick: Pats -5.5
At Minnesota -3.5 Jacksonville
This one is tough. Two of last season's terrible teams mix it up with questionable running back situations. Is AP 100 percent back or will we see large doses of Tobyball? Just how many touches will MJD get? Difficult questions to answer. Ponder and Gabbert should be better than they were a year ago, but that's not saying much. With a few personnel exceptions, both teams aren't that fantastic on the defensive side of the ball. Will Blackmon break out or will his recently injured hamstring hold him back? Does Percy lead the way for the Vikes? I'm tempted to say yes. With too many question marks, I'll take the home team.
Pick: Vikings -3.5
At Houston -12.5 Miami
I hope Reggie Bush can will this team to a couple wins this year. Philbin looks like a lifelong coordinator who has no business being a head coach. His team looked lousy on HBO and with each skill player they dump, it's clear that they're in full-on rebuilding mode. Houston's got the best running back in football and a QB who feels better than he has in a long time. Take the Texans in your survivor pool. This one's gonna get ugly.
Pick: Texans -12.5
At Detroit -7.5 St. Louis
It's the battle of the baby-faced quarterbacks. I'll take the guy throwing to Calvin Johnson and I'll make sure to insert Kevin Smith in my fantasy lineup so he can go off against a porous Rams D before he goes down with another inevitable injury.
Pick: Lions -7.5
Atlanta -3 At Kansas City
I'm not sure what to make of the Chiefs. They have two bruisers in the backfield with Charles and Hillis. They have a QB that no one is really sold on. Their top wideout ended his holdout, but jumps between greatness and inconsistent all too often. The Chiefs are built to control the line of scrimmage, and that's all well and good, but I think Matt Ryan to Julio, special Arrowhead Stadium guest start Tony G, Rowdy Roddy White and some combination of Turner-Rodgers Overdrive will prove to be too much for the hometown smashmouth team.
Pick: Falcons -3
At Green Bay -5 San Francisco
This should be a fun matchup. Aaron Rodgers and that sick offense take on the punishing Niners D. Cedric Benson will have a hard time moving the ball on the ground. I'm really curious to see what Randy Moss is going to do. He has the potential to be so sick, but can Alex Smith deliver the goods if the Randy of old shows up? And has Green Bay's defense improved enough to stop these guys? Confidence isn't super high with this one, but I have to go Packers at home.
Pick: Packers -5
Carolina -2.5 At Tampa Bay
Cam Newton connects with Greg Olsen all day long. The Bucs stay in it but trail off at the end.
Pick: Panthers -2.5
Seattle -2.5 At Arizona
Sparkplug Russell Wilson combined with that defense can make up for a lack of Marshawn, should back spasms keep the Skittles monster from starting. It's nice that the Cardinals went with Skelton. Here's hoping their o-line can keep him from getting killed the first game. Kolb knows he'll get another shot to screw the pooch again soon.
Pick: Seahawks -2.5
At Denver -1.5 Pittsburgh
The Steelers are extra bitter about how things ended last season. Peyton's back and he immediately makes Denver a favorite to win their division. Who's going to run the ball for Pittsburgh? I was on all in on Jonathan Dwyer as late as yesterday, but with Redman bouncing back from injury and the threat of a miraculously-healed Mendenhall being in the mix, I'm just not sure anymore. What I am sure about is that the Steelers have the best one-two punch combo of receivers in the league. Big Ben gets it done and the Steelers enjoy some sweet revenge, even with a makeshift o-line, injuries on defense and the absence of Ryan Clark.
Pick: Steelers +1.5
At Baltimore -6 Cincinnati
The Ravens absolutely demolished the Steelers during their home opener in Week 1 last season. The Bengals aren't going to be the chumps in the division anymore. They'll stay competitive, but the Ravens will pull away with a clear victory.
Pick: Ravens -6
San Diego -1 At Oakland
I hated myself for drafting Ryan Mathews. Sure he's a beast when he's available, but he just seems to end up on the sidelines all the friggin' time. Not sure what to make of Philip Rivers and his shit year last year. Maybe he'll get this interception thing sorted out, but I don't think Palmer will. That guy's guaranteed to throw at least two picks in this game. That's the line I'm setting. Make sure your gloves are on tight, Eric Weddle. DMC is healthy once again, but with too many wideouts out of the mix for the Raiders and with Oakland's run D all kinds of suspect, I think the Chargers pull this one out, even if Mathews sits.
Pick: Chargers -1

Last season: 140-120-12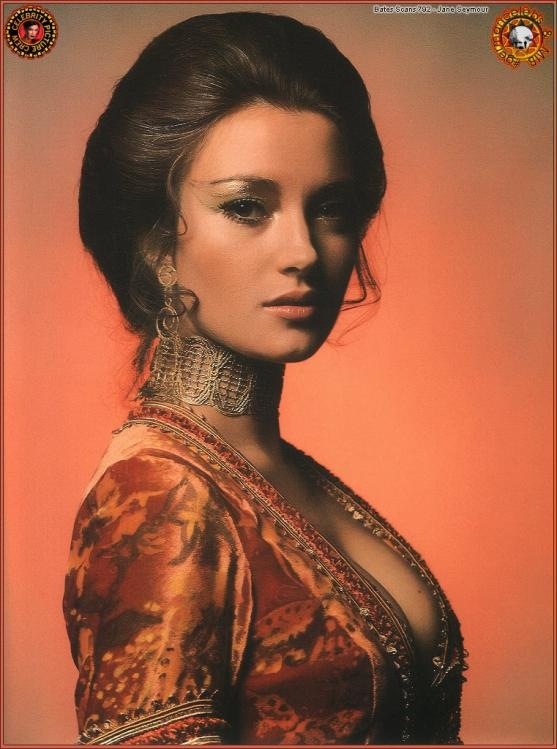 Live and Let Die was the first Bond movie that I ever saw. I watched it when I was a kid traveling with my family in Vienna. Even though it was dubbed in German, I knew it was something awesome. I also remember thinking that Jane Seymour was super hot. I took a mental note of that as an eleven year old.
Fast forward 20+ years and yea, Live and Let Die is still a pretty good movie. I caught it on a nostalgic DVR decision. It was Roger Moore's first Bond flick. Sean Connery was offered a huge stack of cash to reprise his role as Bond, but he declined, and officially endorsed Moore as his replacement.
The whole time I was watching Moore's first run as Bond, I just couldn't believe how unbelievably hot Seymour was as Solitaire. Her wardrobe, her face, those eyes; she's like a 70's Olivia Munn with bigger hair and bigger shoes. Forget the fact that Jane Seymour is still bangin' at age 61. There's just something about 1973 Live and Let Die Jane Seymour that's worth celebrating, even almost forty years later. Take a look: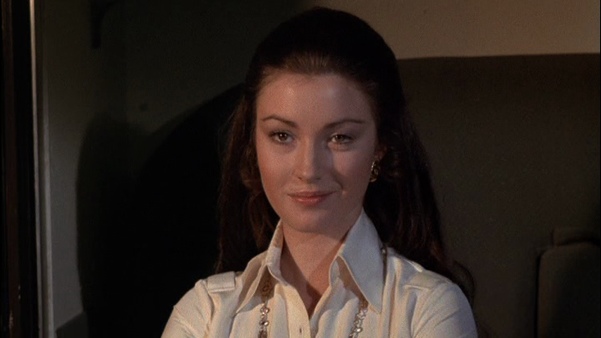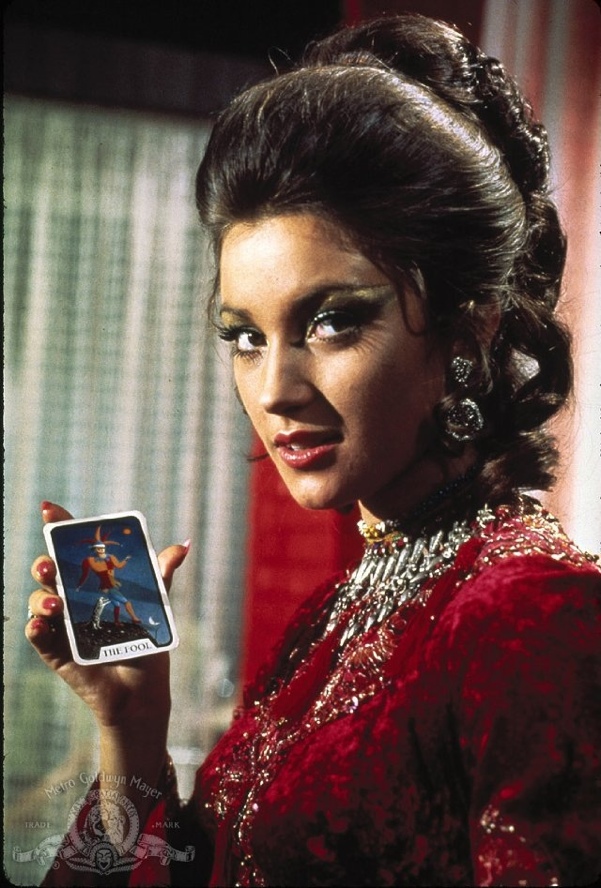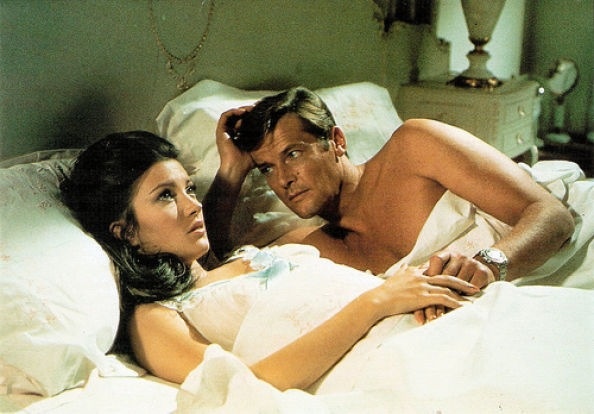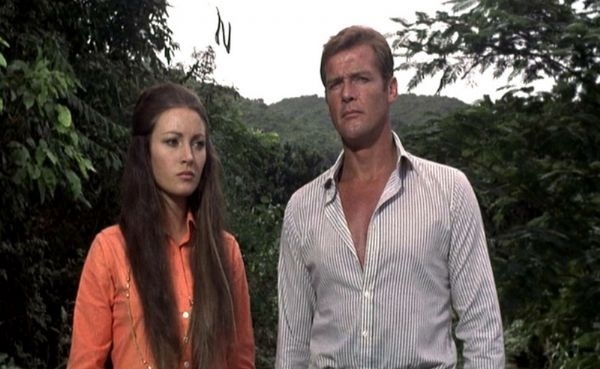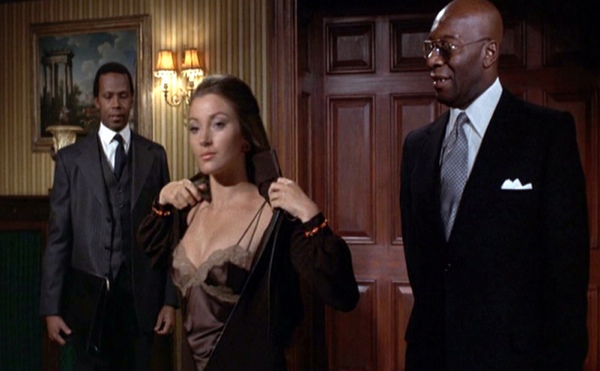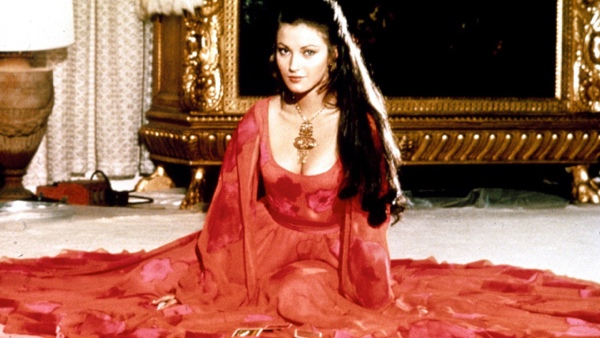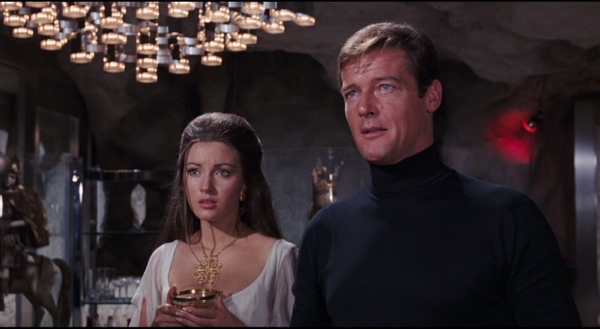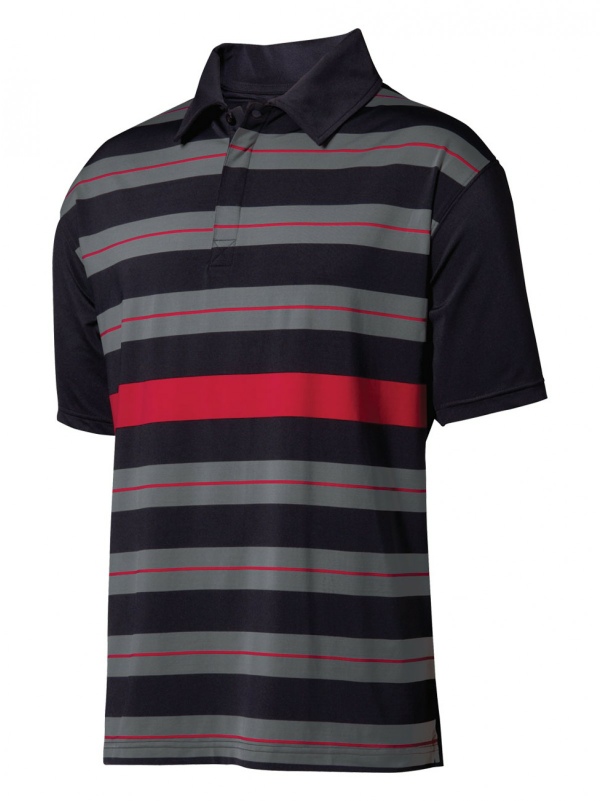 I just got back from Cancun, Mexico and it was all kinds of extra hot the whole time I was there. The place had that killer combo of high humidity, unforgiving sun and a wall of sticky heat that hit you in the face and weighed your body down for days. I stayed at the Moon Palace resort, and the first full day I was there, I scheduled a full 18 holes at the Jack Nicklaus designed golf course, which was absolutely gorgeous. The greens were being aerated, which wasn't ideal because they were super rocky, but it really was a nice place to play a round. The all-inclusive nature of the resort extended to the links as well, so even though there was this unbearable heat situation, me and my group we're fully stocked with water and beers throughout the morning and into the afternoon. It helped take the edge off big time. It also helped that I was sporting this sweet Bristol Polo golf shirt FILA Golf sent out to me just before I left on the trip.
You have to understand that I'm a big golf shirt guy. Not because I'm great at golf — I'm really not that good at all — no, I love golf shirts because they are the perfect form of shirt. Class meets comfort. Relaxation meets respectability. Over the years I've stockpiled vintage golf shirts like you wouldn't believe. You know the ones I'm talking about. These shirts have a smooth, t-shirt like texture and a little bit of that cotton-poly wrinkle-freeness about 'em. There's usually four buttons that give you different neckline options ranging from extra-prep to fully exposed chest hair. The thing that really ties these shirts together though, is the crunchy, stiff and pointy collar at the top.
So with my love of golf shirts established and my new found fondness for the actual game in full effect, I happily accepted an offer to review this FILA golf shirt. I tried this thing out in rigorous conditions in Cancun, and it performed fantastically. I was a bit hesitant to not break out one of my older, trusted golf shirts, but I wanted to see what this FILA golf shirt could do in action. I came away very impressed.
The shirt was super breathable, but not in a pure cotton shirt way or even a cotton-poly blend kind of way. It feels more synthetic than any other shirt I own, like it's constructed using some NASA-type fabric from the future (87 percent Nylon and 13 percent Lycra). It breathes, but it also absorbs wetness. It doesn't stay wet for very long, either. I don't think I've ever sweated so profusely for that long in my life. I was wiping my face down with a towel after every other shot. My hat was soaked. My shorts and my socks were soaked. But my shirt absorbed the wetness and still stayed dry. If splashed water on the thing, there would be no wet spot. If I wore a regular, old school golf shirt, it would be breathable, it would soak up moisture, but it wouldn't be dry at all. This moisture wicking fabric is legit. The shirt also has an anti-bacterial finish that eliminates perspiration odors.
So yea, this shirt performed well. It also looks great. It's got a bit of a throwback vibe do it. It features a respectably-sized collar and it works as an everyday work/play/comfy-professional top. I didn't even know that FILA made golf stuff before I received this shirt, but I would totally buy something like this in the future.

Man I love taking, collecting and tweaking photos on my iPhone. My iPhone 4S has replaced my DSLR as my primary camera. I've shot photos in Australia, the Philippines, Sri Lanka and different parts of the US. My Instragram feed is loaded with collages, crops, originals, remixed prints, you name it. I use Camera+ daily. Apps like Tiny Planets, Juxtaposer, Green Screen and too many filters too count make it so easy to chop, collage, frame and style photos on your iPhone. Even the most novice photographer can ramp up the artsy photo factor fairly quickly.
If you love turning quick snapshots into art projects, you should check out the LA MobileArts Festival that's running in West LA from August 18-25. The festival will features the best of the best in iPhoneography, from elaborate set builds to original work from nearly 200 artists, it's going to be pretty sweet. All types of iPhone art will be on display – film, sculpture, interesting collisions of technology and mobile photography. You name it.
You can learn more about the LA MobileArts Festival by visiting the LA MAF blog. Here's a full rundown of the events scheduled: