Chris Stout
Posts by Chris Stout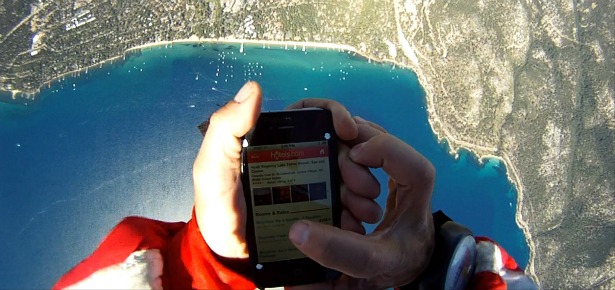 A few weeks ago, I had a fantastic time in Tahoe. Hotels.com sent me on a trip where I got to try skydiving and find out about the new mobile booking app that just launched. The app, which is available for iPhone and Android, lets you book reservations at nearly 140,000 hotels across the globe. The app also offers over 20,000 last minute deals. It's available in more than 30 languages in over 70 countries, so no matter where you are, you can book hotel reservations on the go with ease.
To prove this point, Hotels.com enlisted the help of world-renowned stuntman and extreme athlete JT Holmes. They dropped him out of a plane at 15,000 feet and told him to use the app to book a reservation at the Hyatt Regency Lake Tahoe while freefalling over 115 miles an hour in the air. Here's the video:
Pretty impressive stuff. After the jump, we asked JT Holmes some follow up questions. Here's the interview:
MJ: What's the craziest place you've ever jumped from?
JT: Probably the Willis Tower in Chicago — particularly when we jumped from the corner of the building above Franklin Street. In this case, after 90 feet of freefall we're engulfed in the architecture of the building, a 90 degree section of windows. Then, we were in a must-fly situation in order to reach the landing zone at the corner of Wacker Drive and Van Buren.  The flight involved a couple of soft turns and was insanely visual.
MJ: My buddy, Richard Schneider, wants to know what wing suit do you use and why?
JT: I choose S Fly Expert because it has the fastest cutaway system for the wings, provides a ton of performance per square footage of wing, and allows me to run off of cliffs and run on landing without unzipping my legs. Further, I prefer to fly hands free and palms down, just for my own pleasure/fun. With the Expert you do not have to hold any wing extension batons.
MJ: What was it like working with Michael Bay?
JT: It was great. Michael is daring, bold, loyal, talented and commands a lot of respect. Not sure anyone else in the world could unlock the city of Chicago like him.
MJ: How did you feel right before you jumped off that first building in Chicago?
JT: Tired. I was unable to sleep the night before. I was really out of it. I knew that once I stepped off, instinct would take over and the flight would recharge my batteries.
MJ: I tried skydiving for the first time and found it to be a surprisingly calming experience. Do you feel peaceful and at ease when your skydiving?
JT: Absolutely.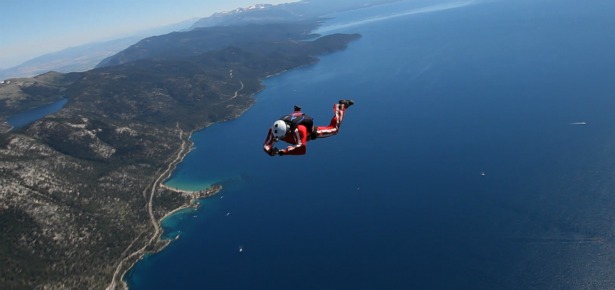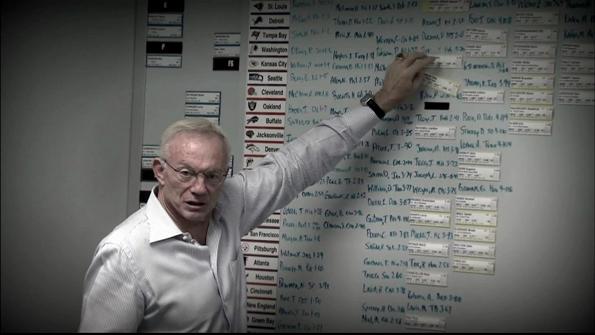 It's drafting time, gamers. Now you can go with your gut when assembling your team, but it wouldn't hurt to inform your selections with a little bit of light fantasy football reading before your make believe team is on the clock. Here are some quick, easy reads that'll get you geared up for draft day:
Preseason Top 100 (composite rankings, sortable by position) – Yahoo! Sports
Latest Yahoo Sports Fantasy Football Rankings (by position, with ADP) – KFFL
Complete 2011 Player Projections – ESPN
2011 Fantasy Top 300 Rankings (sortable by position, with links to expert rankings) – ESPN
Talented Mr. Roto's Draft Day Manifesto – ESPN
Team by Team 2011 Season Previews – NFL.com
Fantasy Football Redzone Stats – FootballDieHards.com
Latest NFL Injury Report – FFToolbox.com
Latest Player Updates / News – Rotoworld.com
Fantasy Football Cheat Sheet – Rotowire.com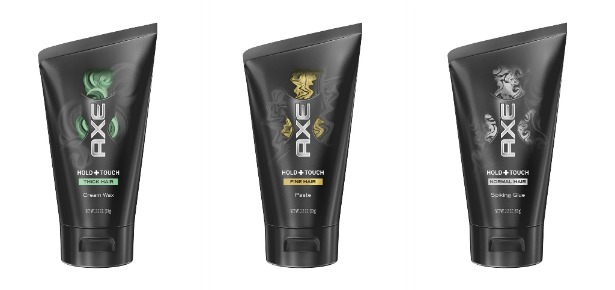 We're teaming up with our friends at AXE for another great giveaway. Summer's almost over but there's still time for one more summer season short haircut. If you're rocking the trim look, you're going to need to put some product on your dome to give it a bit of style. AXE just rolled out three new Hold+Touch products that'll help you get the job done:
AXE Hold+Touch Spiking Glue for normal hair
AXE Hold+Touch Cream Wax for thick hair
AXE Hold+Touch Paste for fine hair
The AXE Hold+Touch styling products give you that strong styled hold with no crunchy side effects. So you can still get the look you want without having to go all plastic cement style. Your summer fling can run her fingers through your hair and she won't need to wash her hands afterwards.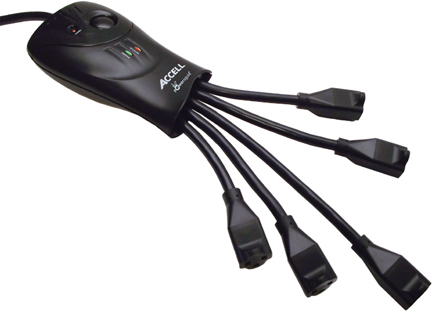 Power cords suck. You need 'em for everything and you have to put 'em everywhere. Left your phone charger at work? Time to get another one for home. Need a laptop charger in the living room? Well you probably have another one for the home office, too. From Mp3 players to computers and laptops, tablets, phones and external hard drives, we all have way too much crap that needs charging. More often than not, this leads to super-messy piles of daisy-chained surge protector jungles.
Keeping your cords in check is annoying as hell, but the PowerSquid Surge Protector and Power Conditioner from Accell can help you get organized. We received a PowerSquid to review and it's a pretty convenient solution to the crazy cord mess.
Now I'm no electrician, but I'm pretty sure that my current setup (outlet-extender to extension cord to surge protector 1 to surge protector 2) is less than ideal. It's likely a fire waiting to happen. For people who know more about electrical currents than I do, the PowerSquid offers 1080 Joules of surge protection, a 15 Amp circuit breaker, five transformer friendly outlets and a built-in noise reduction filter.
The thing that I like the most about it is that I can plug in 5 monster-chargers without worrying about covering up spots on the surge protector. Bulky computer charges and other device power cables can take up way too much space when you're dealing with a strip of vertically positioned outlets. The PowerSquid gives you all kinds of flexibility while also reducing the line noise and electrical static caused by radio frequency and electromagnetic interference.
Technical details aside, you can plug in more stuff without having to worry about power surges and fire hazards.  That sure beats the inflexible, potentially-dangerous extension cord/surge protector setup I'm rolling with right now.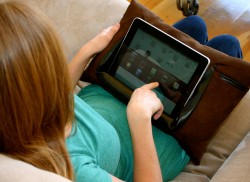 iPad owners usually have a hard time putting down their beloved tablet-champion. They travel with it, eat with it, sleep with it, watch TV with it, take smoke breaks with the thing, you get the idea. If you have an iPad then you know what I'm talking about. It's hard to disconnect yourself. Loved ones get bitter that you spend so much time with the damn thing. Well these loved ones aren't going to be too fond of the iPad ePillow by Veyl.
The ePillow is an ergonomic, iPad holder that is available in chocolate brown or deep black. It's basically a pillow that holds your iPad. The holding mechanism isn't complex. You just slip the iPad in a vinyl ledge, place the pillow on your lap or on a table, and sit back and relax.
The ePillow costs $29.95. It doubles as an actual pillow, so if you fly a lot, this is a good thing to pack. The pillow rests comfortably on an airplane tray table so you can enjoy some hands-free iPadding when you fly.
The iPad ePillow isn't for power users. This isn't going to replace your current case or whatever default setup you have. The ePillow is for loungers who like to view things on their iPad with minimal device interaction.
If you need to type, play games or use the bottom button to cycle through programs, you're probably better off just holding your iPad with two hands. If you like to stream videos or read with your iPad (especially in bed), the ePillow is pretty sweet.
We're going to check out a screening of this film next week. Looks pretty entertaining. Plus, if there's a bad movie with Clive Owen in it, I haven't seen it yet. Okay, maybe Duplicity was a miss, but you usually can't go wrong with Clive:
Decent cast, plenty of action and one sweet stache. How bad could it be?


Sports documentaries are usually super hit or miss. Some just fill the air with simple storytelling and a type of play-by-play chronicling that comes across as uninspired as a bottom ticker update. Other sports documentaries just really get to you, man. Like goose bumps, I-can't-believe-that-really-happened-style get to you. SENNA definitely falls in the latter category. The film is a study of the life of famous F1 racer Ayrton Senna. It's already won awards at Sundance and the LA Film Festival. SENNA is setting box office records in the UK and it's generating some real energy here in the States. Here's the trailer:
The film hasn't reached its full release yet. It's already playing in New York, LA, DC, San Francisco, Berkeley, Irvine, San Rafael, Cambridge, Chicago, Detroit, Nashville, Miami and Philly.  Here are the remaining release dates:
August 26th Atlanta, Austin, Dallas, Denver, Houston, Indianapolis, Minneapolis, Palm Springs, Palo Alto, Portland, San Diego, Scottsdale, Seattle
September 2nd Charlotte, Knoxville, and St. Louis
September 16th Kansas City, Milwaukee, Las Vegas
To celebrate the theatrical release of SENNA, ESPN Films has provided us with three Blu-ray sets of their 30 for 30 Series to give away to three lucky readers. Each set is valued at $74.99. Here's a full list of all the titles:
Muhammad and Larry (1980)
Kings Ransom (2009)
Small Potatoes: Who Killed the USFL? (2009)
Without Bias (2009)
The Band That Wouldn't Die (2009)
The Legend of Jimmy the Greek (2009)
Jordan Rides the Bus (2009)
The U (2009)
The Birth of Big Air (2010)
One Night in Vegas (2010)
Straight Outta L.A. (2010)
No Crossover: The Trial of Allen Iverson (2010)
The 16th Man (2010)
Silly Little Game (2010)
Run, Ricky, Run (2010)
Guru of Go (2010)
The Two Escobars (2010)
The House of Steinbrenner (2010)
Fernando Nation (2010)
Pony Excess (2010)
The Best That Never Was (2010)
Four Days in October (2010)
Marion Jones: Press Pause (2010)
Tim Richmond: To the Limit (2010)
Unmatched (2010)
Little Big Men (2010)
Into the Wind (2010)
June 17th, 1994 (2010)
Winning Time: Reggie Miller vs. the New York Knicks (2010)
The Two Escobars (2010)
Winning Time: Reggie Miller vs. the New York Knicks (2010)
I totally love this series, and I try to catch them whenever they're on. The U and Pony Excess are two that are worth watching again with all the scandalous Miami football headlines making the rounds. If you prefer gut-wrenching stories that'll make any dude's eyes water, check out Without Bias or The Two Escobars. If you enjoy playing fantasy sports, Silly Little Game is a must-see.