Hines Ward Interview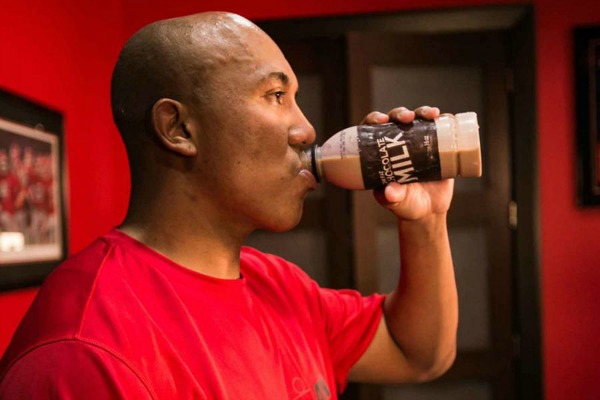 Hines Ward is a lot of things. He's a first ballot Hall of Famer whose ferocious blocking skills redefined what it meant to play wide receiver in the NFL. Always camera-ready, Ward is a man of a thousand smiles. He just seems to have fun doing whatever it is he's doing. Since retiring from football in 2011, Hines has made appearances on The Walking Dead, Dancing with the Stars, The Dark Knight Rises and Football Night in America. Dude knows how to stay busy.
Now Hines is looking to add one more title to his already impressive list of accomplishments: IRONMAN. Ward has partnered up with REFUEL | got chocolate milk? and has been training to prepare for the 2013 IRONMAN® World Championship triathlon that will take place in Hawaii this October. But Hines isn't doing all this by himself. He's taking three everyday athletes with him.
The journey will be featured in a new documentary web series called BECOME ONE, which will air on www.gotchocolatemilk.com. The three everyday athletes who will accompany Hines were announced at the 21st Annual Endurance LIVE awards gala presented by REFUEL | got chocolate milk?:
Captain Eric McElvenny is a 29 year old marine from San Diego
Joshua Kalb is a 24 year old medical student from Denver
Chrisann Dalton is a 39 year old stay-at-home mom from Bedford, New Hampshire
Ward and company will be training with an elite group of athletes, sports dietitians and coaches, including eight-time IRONMAN triathlon champ Paula Newby-Fraser. After their strenuous workouts, they'll be refueling by drinking low fat chocolate milk.
You know, I have to admit, that the first time I heard that chocolate milk was a good post-workout recovery beverage for triathlon-level athletes, I was a bit surprised. I mean, I love chocolate milk and all, but I have absolutely zero plans of training for the IRONMAN World Championship, a 140.6 mile triathlon that includes a 2.4-mile swim, a 112-mile bike ride and a 26.2-mile marathon.
But there's science behind it, man. Low fat chocolate milk is a natural source of protein that can help exhausted muscles recover while also providing essential fluids, electrolytes and calcium, potassium and magnesium. Who knew?!
I met up with Hines Ward at Club Nokia in LA just before the 21st Annual Endurance LIVE awards gala. We talked about the refueling properties of chocolate milk, his training schedule, the current state of leadership in the Pittsburgh Steelers locker room, athletic QBs, player safety, Ward's Hollywood and political aspirations and a whole lot more. Here's the interview:
And here's the trailer for the upcoming BECOME ONE documentary series:
Related Posts
| | | |
| --- | --- | --- |
| | Print article | This entry was posted by Chris Stout on March 7, 2013 at 2:44 pm, and is filed under Sports. Follow any responses to this post through RSS 2.0. Both comments and pings are currently closed. |
Comments are closed.