Chris Stout
Posts by Chris Stout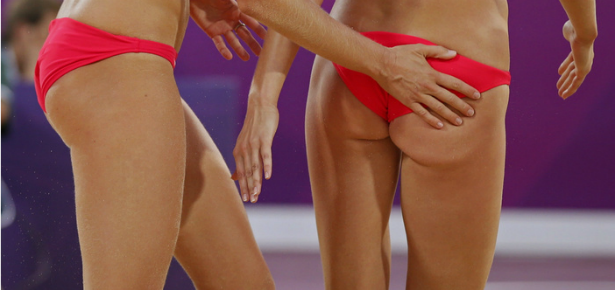 250. Kate Macgregor – Sailing – Great Britain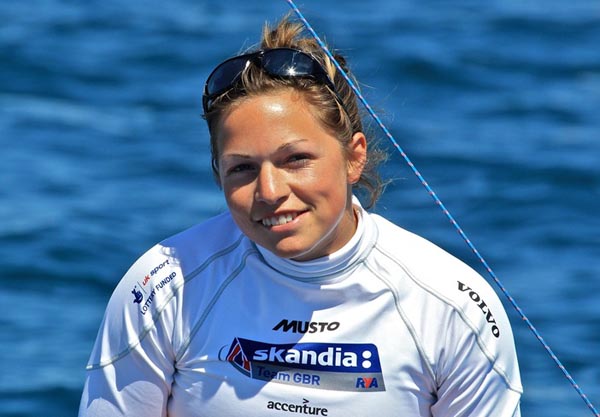 249. Mariel Zagunis – Fencing – USA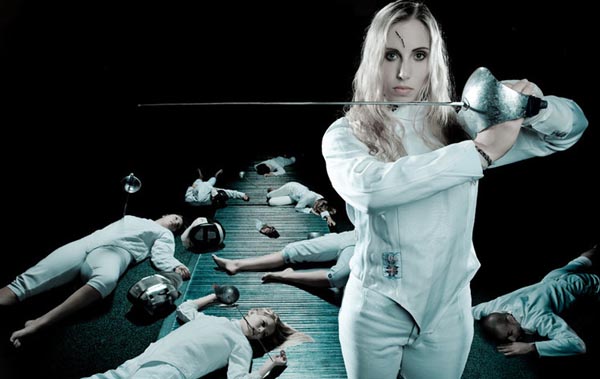 248. Anastasia Prokopenko – Badminton – Russia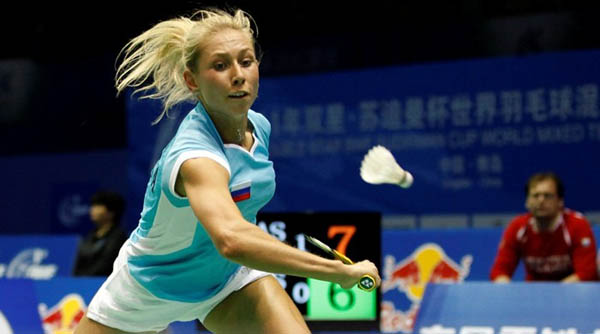 247. Milka Kraljev – Rowing – Argentina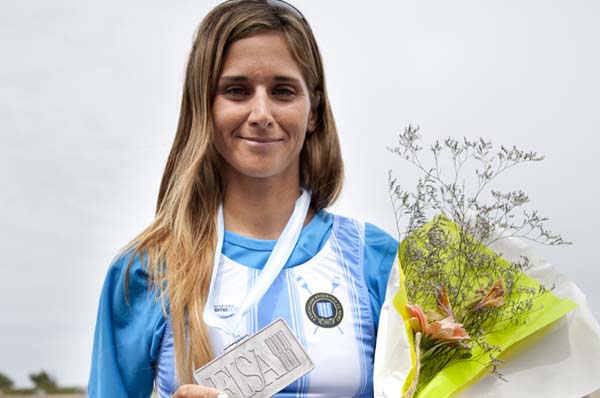 246. Sahana Kumari – High Jump – India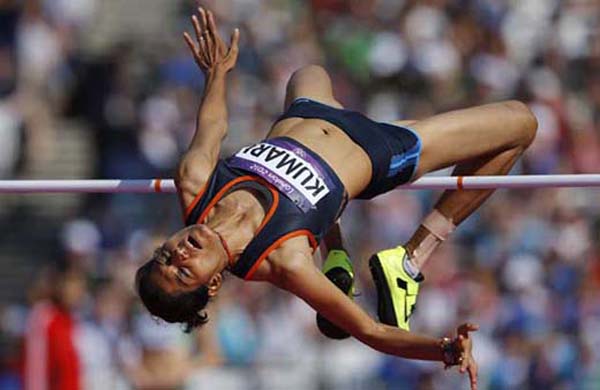 245. Gretta Taslakian – Track & Field – Lebanon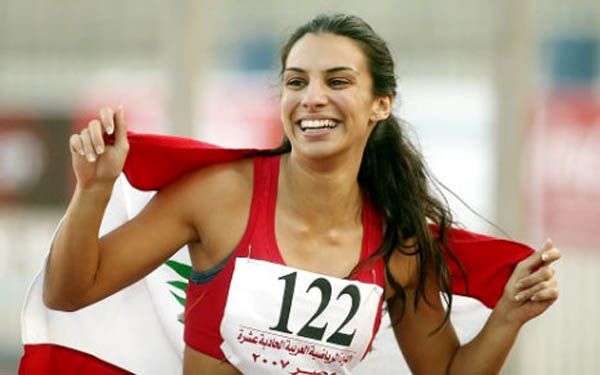 244. Nadiya Dusanova – High Jump – Uzbekistan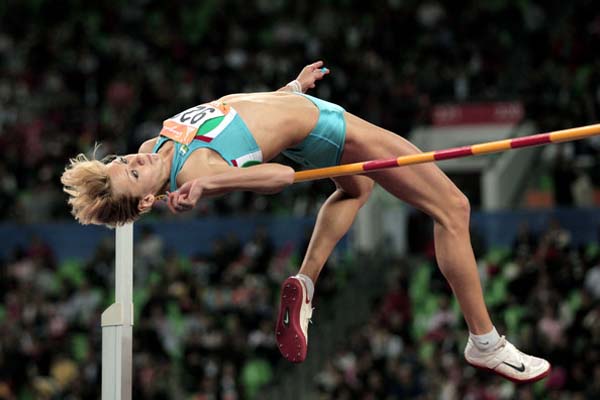 243. Maurren Maggi – Long Jump – Brazil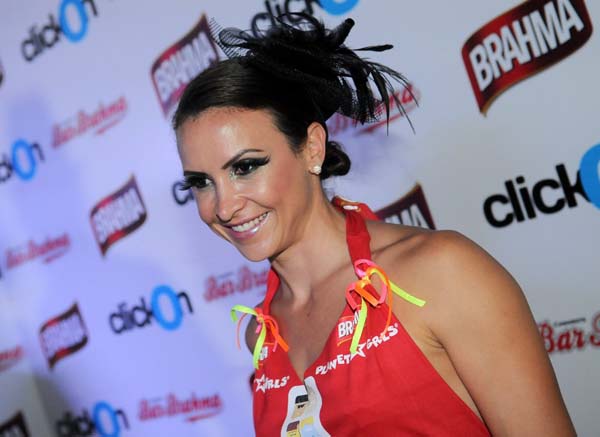 242. Lisa Perterer – Triathlon – Austria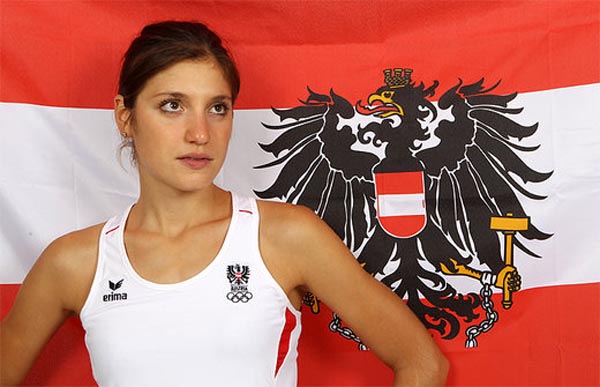 241. Mie Skov – Table Tennis – Denmark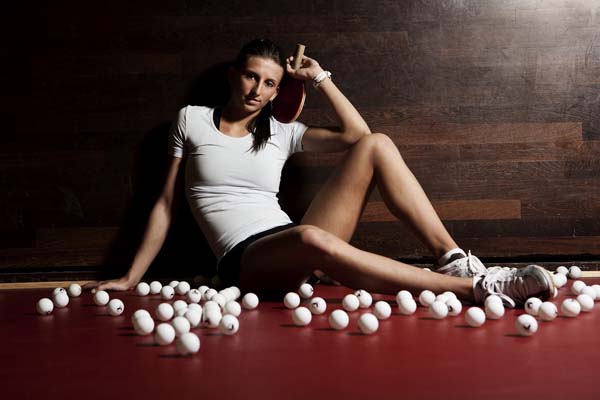 240. Emilia Pikkarainen – Swimming – Finland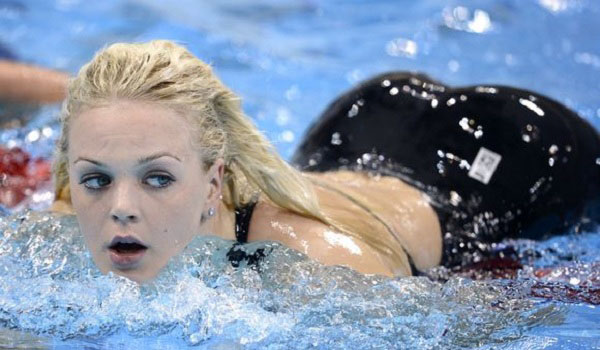 239. Pinar Saka – Track & Field – Turkey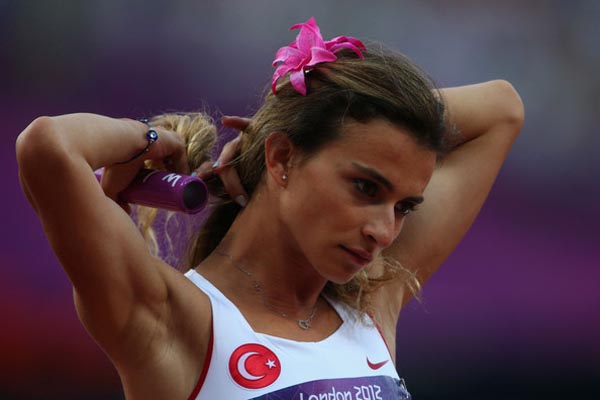 238. Jana Teschke – Hockey – Germany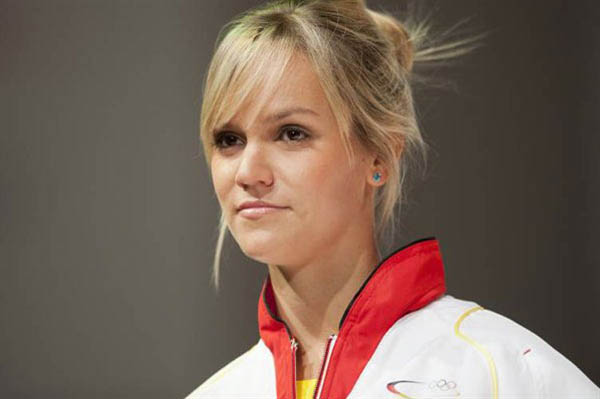 237. Sonata Tamosaityte – Track & Field – Lithuania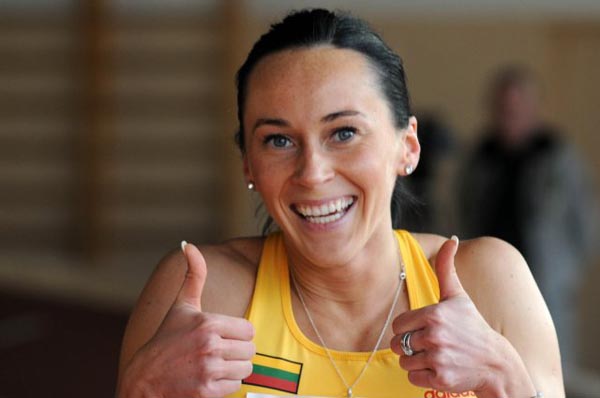 236. Irene Vecchi – Fencing – Italy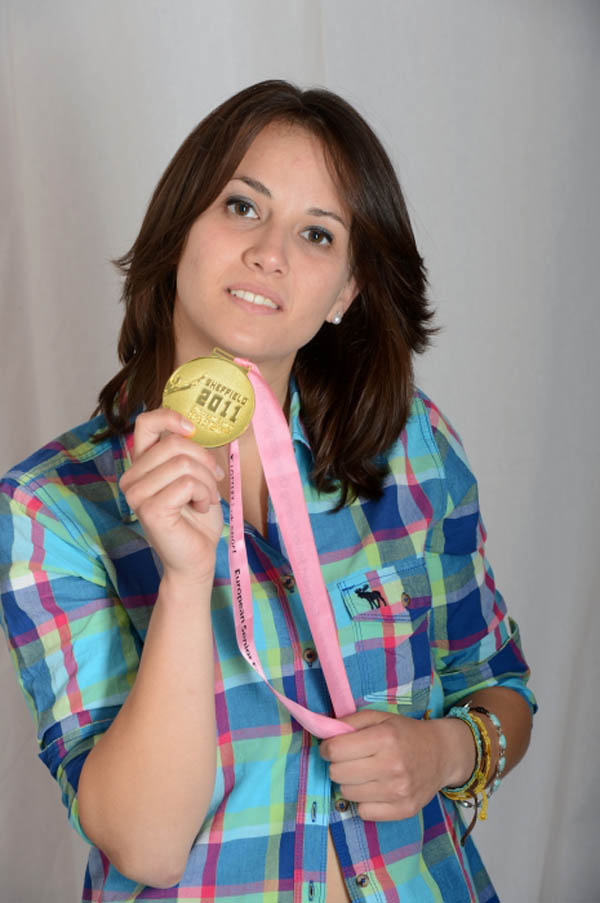 235. Patricia Mamona – Triple Jump – Portugal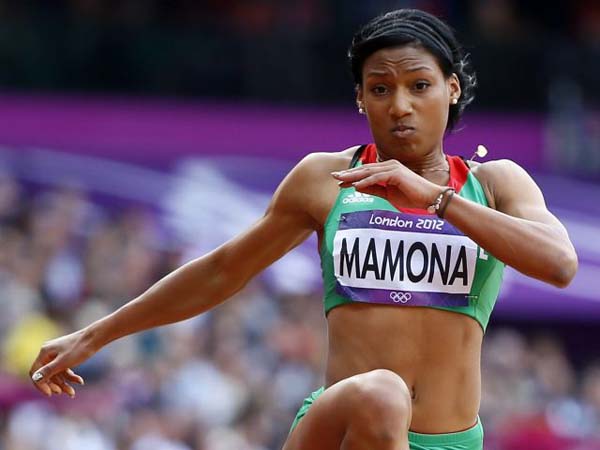 234. Paula Pequeno – Volleyball – Brazil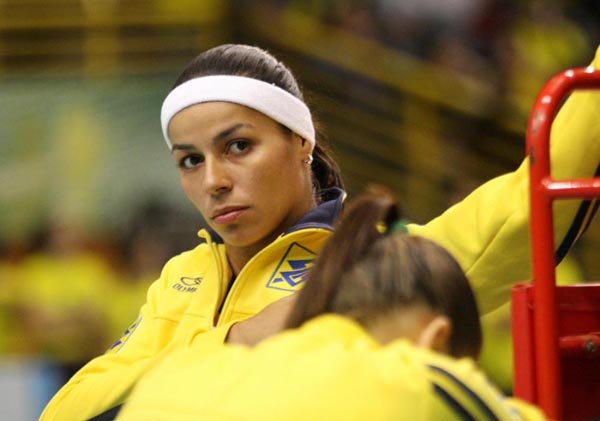 233. Tatjana Pinto – Track & Field – Germany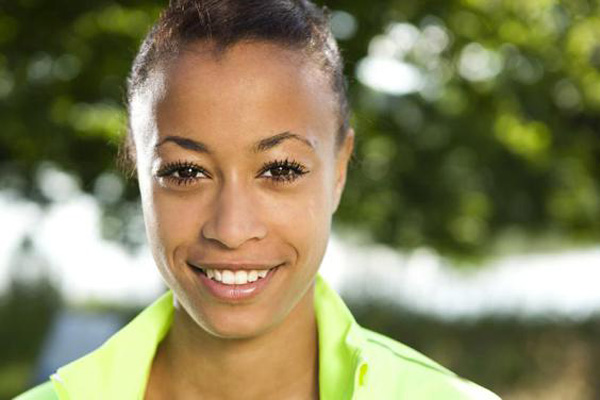 232. Charlotte Kerwood – Shooting – Great Britain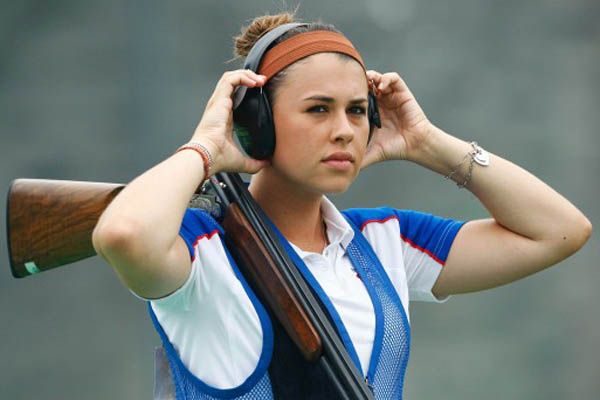 231. Niki Panetta – Long Jump – Greece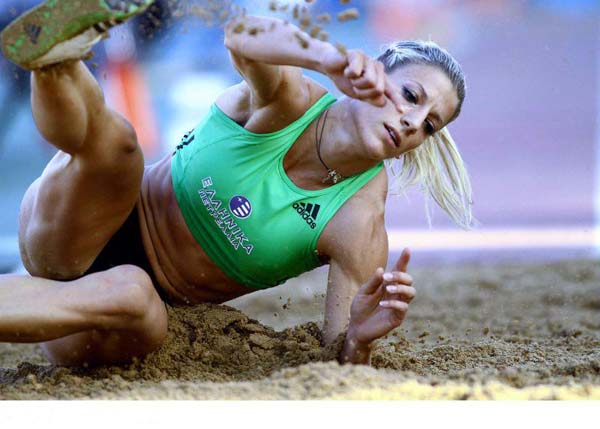 230. Cleopatre Darleux – Handball – France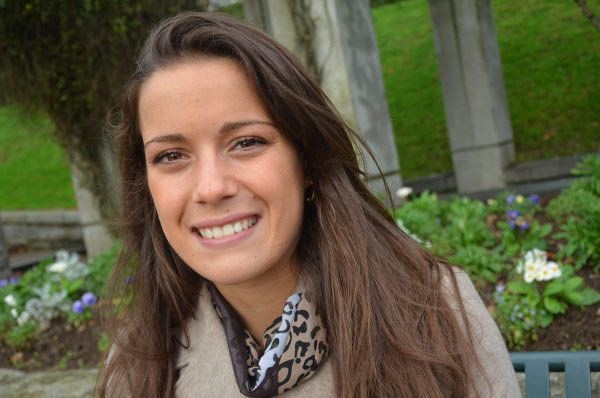 229. Marija Vrsaljko – Basketball – Croatia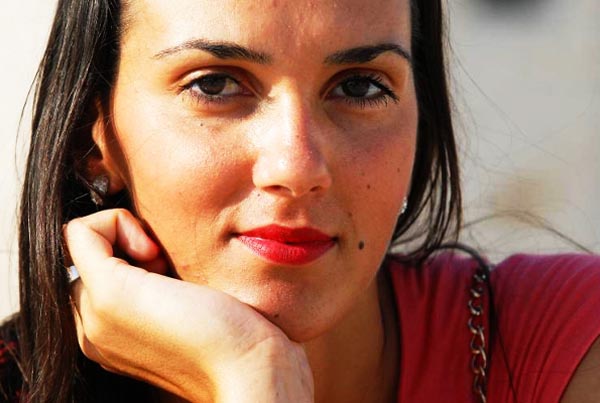 228. Nevin Yanit – Track & Field – Turkey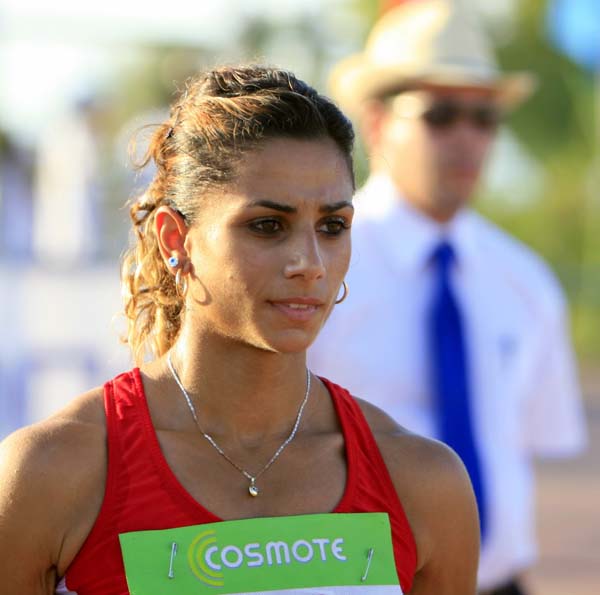 227. Mara Navarria – Fencing – Italy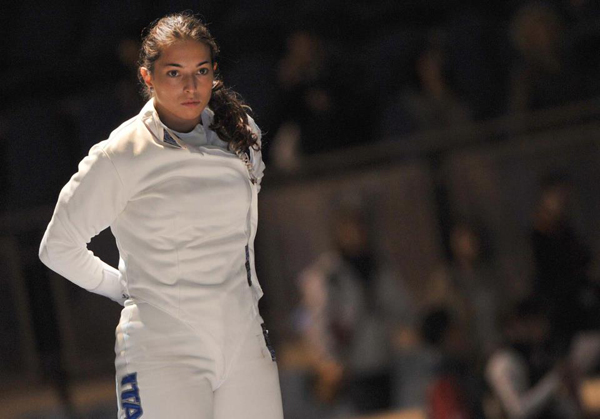 226. Marleen Van Iersel – Beach Volleyball – Netherlands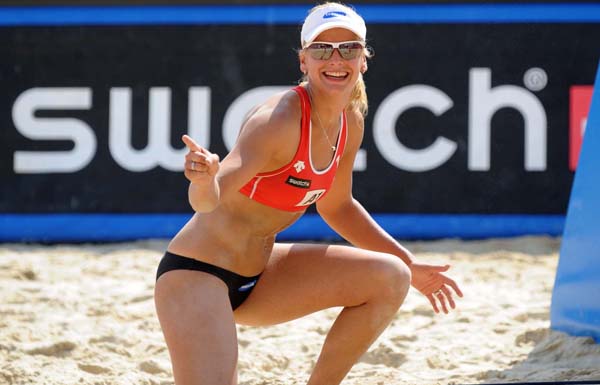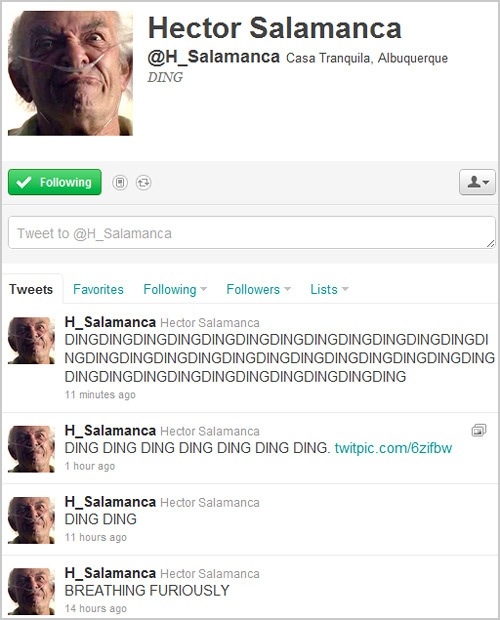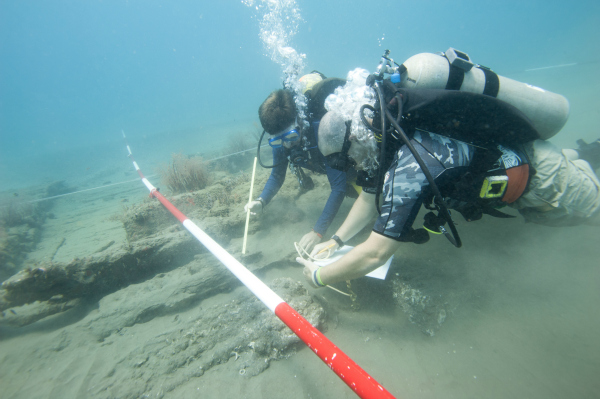 You know Captain Morgan. He's that jolly pirate with a familiar stance and a fondness for spiced rum. He's a pop culture icon who sports a recognizable wardrobe and likes to be paired with Coke. But Captain Morgan is more than just a Caribbean rum mascot. The real life Henry Morgan was one of the most notorious privateers of all time. He carried with him a Letter of Marque issued by the British government and the Governor of Jamaica to fight the Spanish on behalf of England. He raided the centers of wealth and influence on the Spanish Main, amassing the largest fleet in the history of the Caribbean. The loot he collected from his adventures was his reward.
Morgan's mythical status has grown over the centuries, but the real Henry Morgan is resurfacing in the Chagres River in Panama. For the past three years, the Captain Morgan brand has teamed up with a crew of US archaeologists to search for Morgan's lost fleet. The effort first began in September 2010, when the team discovered six cannon that belonged to Morgan. Last summer, they located a wooden shipwreck from the 17th century. This wreck could be one of the five ships that Morgan lost on the Lajas Reef in 1671.
This summer, the team returned to excavate the wreckage. They uncovered swords, chests, cargo seals and wooden barrels (which, in all likelihood, don't contain 340-year-old rum). These artifacts are now being preserved in Panama City so that their origins can be verified. They will remain the property of the Panamanian government and be displayed at the Patronato Panamá Viejo in Panama City.
Morgan and his men were able to overcome Fort San Lorenzo at Charges and take Panama. At the time, Panama City was considered the capital of Spanish America and was one of the richest cities in the world. The raid was a success, but poorly timed. After the city was captured and looted, word arrived that England had signed a peace treaty with Spain. By the time Morgan returned to Port Royal, Jamaica, the governor had been arrested and shipped back to England. Morgan soon suffered a similar fate.
But his exile in England didn't last long. As tensions with the Dutch flared up in the West Indies, the King sought the advice of the celebrated buccaneer. Morgan's tactical recommendations put him in good favor with Charles II, and before too long Morgan was knighted by the king and sent back to Jamaica to serve as deputy governor.
With his swashbuckling days behind him, Morgan's life took a more respectable turn. He began overseeing matters of state and grew rich from his sugar plantations. Ever the survivor, Morgan outmaneuvered his political adversaries. After being relieved of his duties, Morgan would reclaim his spot on the governing council at Port Royal and remain there until his death in 1688.
So pretty cool stuff. If you like pirates and shipwrecks and rum and archaeology and feel-good rogue-to-riches stories, there's a lot to love here. Just check out some photos of the excavation efforts: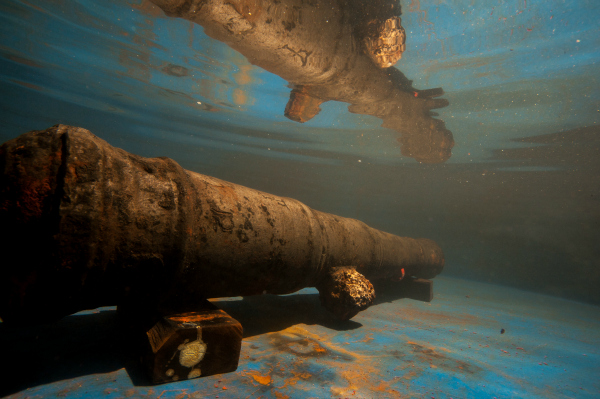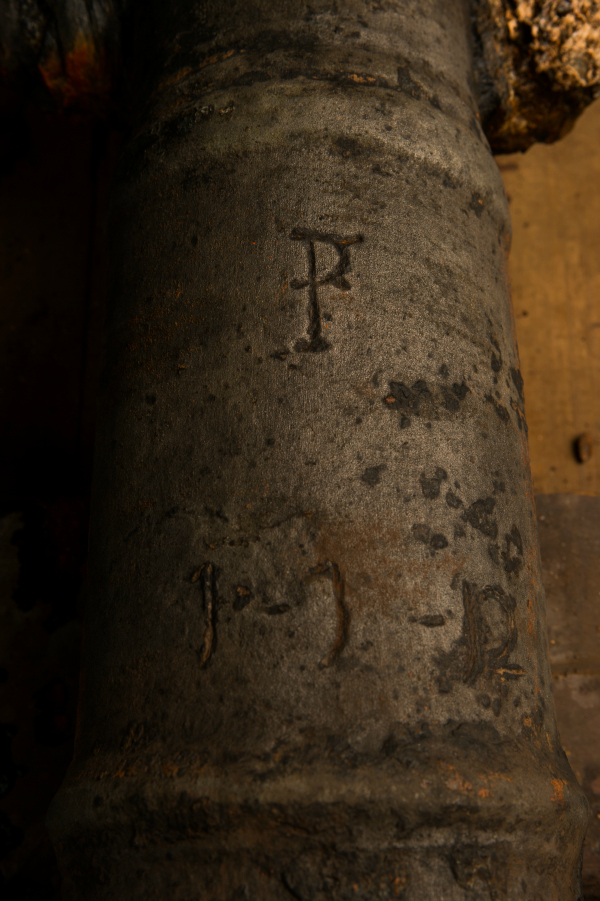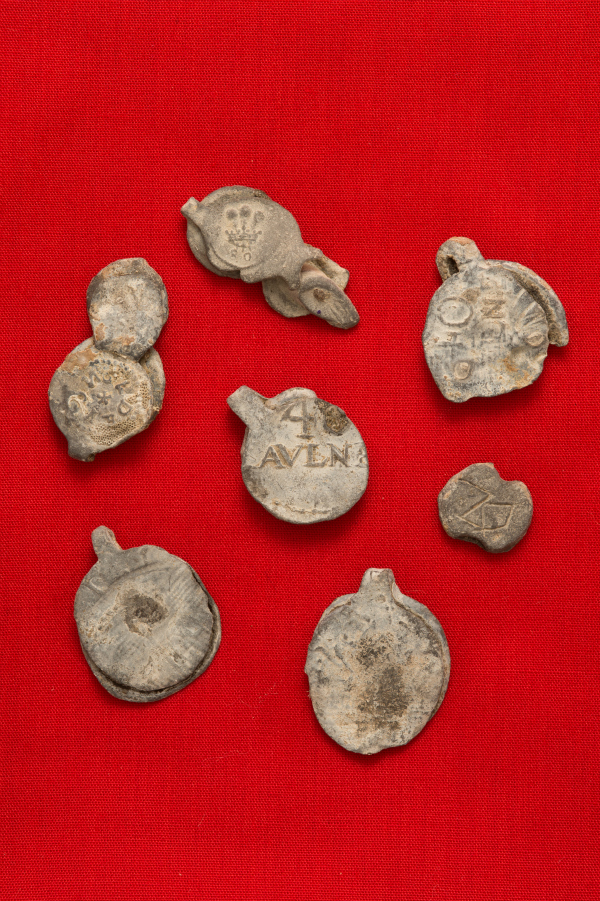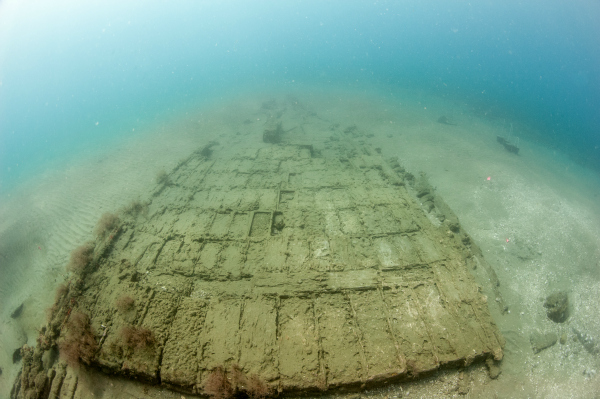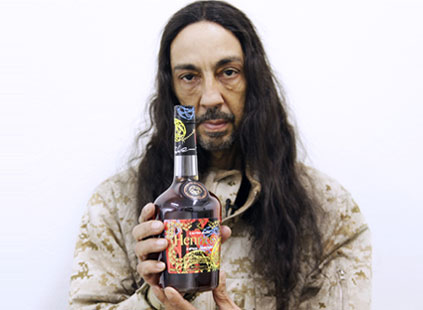 Last week I attended a Hennessy event in LA to celebrate the launch of the new VS Limited Edition Bottle designed by graffiti artist Futura. The event featured live art demonstrations by Futura and sweet music sets from Diplo and Santigold. There were plenty of beautiful people in attendance and of course, the Henny was flowing freely throughout the night.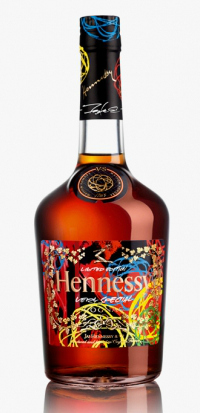 I have no idea why it took me so long to try Hennessy. I've always been a Scotch and whiskey kinda guy, but I never gave Hennessey a real chance. I'm not sure why that is. Maybe it's a maturity thing. I always reached for what was familiar – beers, scotch and so forth. I just never really got into Cognac.
But things change. People change. Palates grow more sophisticated. After-dinner drinks graduate past the light beer stage. So this may come as news to no one, but Hennessey is actually pretty tasty.
Hennessy isn't too sweet and it's not too gut-punching.  It's not as surpy as whiskey. It doesn't have that same acquired taste as Scotch. It's just a friendly, end-of-the-day reminder of the finer things in life – a born nightcap that says good meal and good night. It's a change of pace beverage, a relaxing spirit that has a chill-mellow finish.
Anyway, back to the Very Special bottle. Futura's bottle design was inspired by the Cognac itself, as evidenced by the warm, energetic colors. He wanted to incorporate the action of swirling the spirit in a glass, and this movement is also present in the design. Futura adapted his design aesthetic to this smaller scale canvas, and the result turned out great.
The marriage of appealing art, good drinks and great music made for a pretty successful party. Kudos to Henny for putting together a solid event and a smart partnership.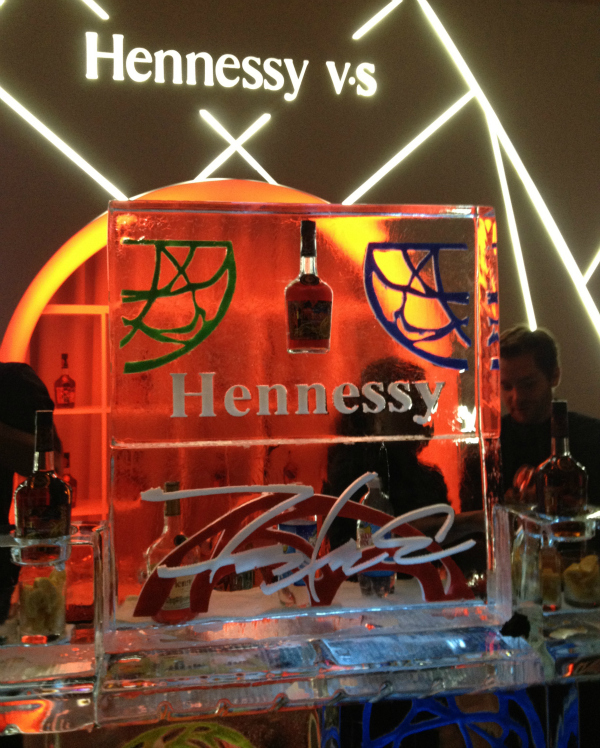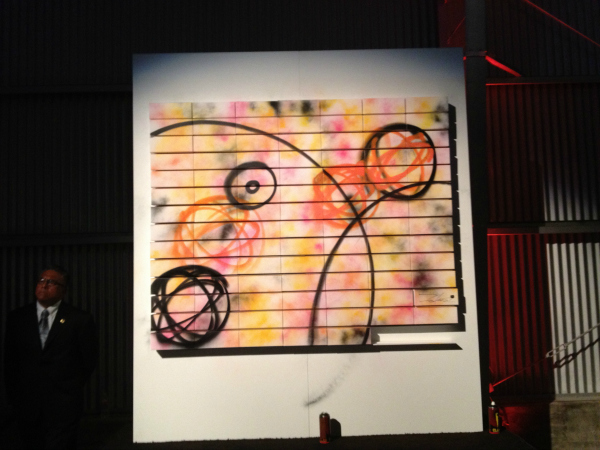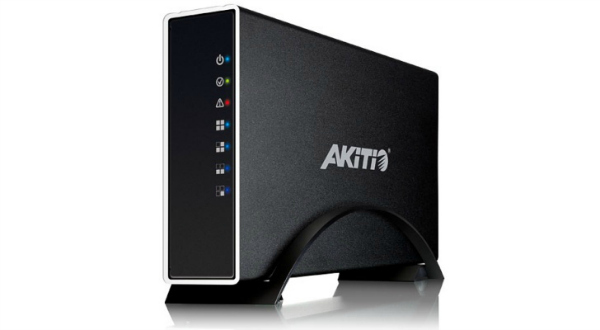 Remember when a few gigabytes used to be a lot of disk space? Yea, me neither. If you're like me, you've probably accumulated an insane amount of digital data over the years. It's probably spread across multiple hard drives – internal and external – in way that's not really super-organized. I started downloading music in Napster days and never looked back. And with so many other digital toys and file sharing options out there, it's easy to build up a couple terabytes worth of stuff that you want to have access to.
So you try to consolidate. You pull stuff from old towers and dusty, unused laptops. You keep all this digital data with you and it usually just sits on another hard drive that's tethered to a desk somewhere. You can try using USB sticks and DVDs to move data around, but you're usually still tethered.
Well you don't have to be tethered any more. It's time to get your personal digital depot into the cloud, man. The Akitio Cloud Hybrid can help you do this in a quick and painless way. The Cloud Hybrid is an enclosure that functions as a NAS network drive, so you get the benefits of a direct attached storage device (DAS) that can also function as a great source for streaming media around your home.
The coolest part of the Cloud Hybrid is having the ability to stream digital content to your phone or tablet device. I personally hate synching up my iPhone and iPad to my desktop. It's just such a cumbersome process. All you need is the free mobile app (iPhone, iPad and Android apps available) to fire up the connection. You can access the network drive from a web browser (at MyAkitio.com), local network or remotely.
Installing the NAS/DAS is pretty simple. The unit supports a single hard drive up to 3TB. If you've ever used an enclosure before, it's a pretty straight forward process for connecting the HDD. The USB 3.0 cord that comes with the unit supports transfers of up to 5GBs.
Expanding your mobile device to up to 3TBs of stored data is just sick. It's also pretty sweet that the Cloud Hybrid supports stuff like iTunes, PS3, Xbox 36, Windows 7 and DLNA certified UPnP clients. The unit retails for $99. If you're ready for more access to all your digital files and you can handle the simple set up, it's an affordable option for what you get out of it.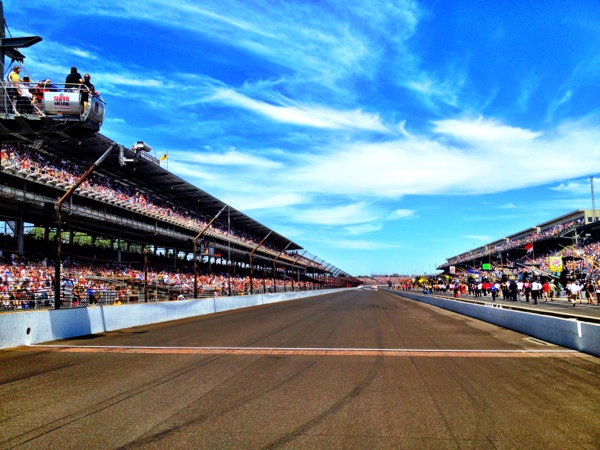 Crown Royal hooked it up big time this past weekend. The makers of everyone's favorite purple-pouched whisky flew me out to Indianapolis to participate in an elaborate scavenger hunt and attend an epically named NASCAR race: Crown Royal Presents the Curtiss Shaver 400 at the Brickyard Powered by BigMachineRecords.com.
Why so many names? Let me break it down. The race was part of the Your Hero's Name Here campaign, an initiative started by Crown Royal that awards NASCAR race naming rights to a local hero who exemplifies service. This year's winner was Curtiss Shaver, an all-around amazing dude from Troy, Alabama who lost his leg in an accident, was rescued by fire fighters and then became a firefighter himself. More on Curtiss in a bit.
The Brickyard portion describes the track itself – the storied Indianapolis Motor Speedway. Home to the world's most famous race, the Indy 500, IMS has been around since 1909, when over three million bricks were used to create the track's first oval. This rich 100-plus-year history lives on with the "kissing of the bricks" ritual that pays proper homage to this storied spot. The place can fit over 250,000 fans, and it's the largest stadium of its kind in the world. It's also the very first place to ever be named "speedway." The Brickyard 400 has been an annual NASCAR tradition at IMS since 1994.
The race was powered by Big Machine Records. The label put on a few concerts over the weekend, with The Band Perry, The Mavericks and Justin Moore all performing for race fans. The whole race was sponsored by Crown Royal, which I was sipping consistently/responsibly throughout the weekend.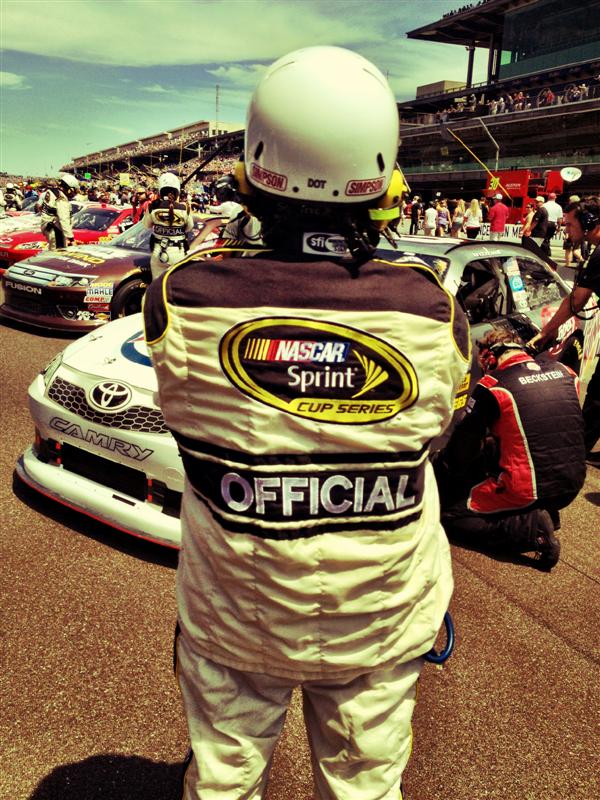 A Very Humble Hero
Anyway, back to Curtiss Shaver. This guy was legit. He really was. He was humbled and honored by all the adulation, but he also embraced it. He knows that he's a source of inspiration and admiration, but he's still a genuinely approachable, happy-to-see-you-again kinda guy. I chatted with him a couple times, and each time we talked, I left feeling that the world needs more human beings like this Curtiss Shaver.
During one bus ride back from the race track to the hotel, Curtiss rode with the bloggers who attended the event and fielded some questions. He talked about the accident that took his leg, the emotions he went through and how he made peace with God and was ready to check out. He spoke of the firefighters who found him and saved his life and how they inspired him to follow the same path.
When asked if he feels like he's a hero, Curtiss had a great response:
"I feel like a represent firemen, firefighters and paramedics for what they do. And I represent all of those heroes. I really don't think I'm a hero. I don't. I just do my job and I try to do a good job. I do believe my accident gives me a lot of insight on that person needing rescue. So I do believe it helps me be a little bit more dedicated, a little bit more dot the I's and cross the T's type of guy… A hero? I don't feel like a hero by no means."
The guy talked about marrying his high school sweetheart and playing high school football. When asked if he was any good, the humble hero with his name plastered all over Indy said he wasn't all that great, but he tried real hard. Classic Curtiss.
I asked him how many new friends he's made in Troy, Alabama during the last couple weeks. Curtiss said that his number Facebook friends, which used to be about 300 or 400, jumped into the thousands.
"Troy is a tight town," Curtiss said. "We only got like 20,000 people. Everybody knows everybody and if you don't know somebody, you know somebody else who does kinda thing. I think it's crazier though than a big city. Because everybody talks to me about it, cause everybody knows everybody. Where in a big city, you probably just have your little core people that you know, and it doesn't get out that much. Anyway, it's cool. I had a lot of friends before, though. I really did."
It's easy to see why a guy like Curtiss has so many friends. It was a pleasure chatting with him and seeing him enjoy himself around the track. You could tell he was really enjoying the moment and the honor was much deserved.
Capture the Crown
In addition to attending the race and interviewing the hero who lent his name to the event, I also got to participate in a competition with other teams of bloggers. It was an intense scavenger hunt called Capture the Crown, and it took place over a period of two days. I was teamed up with David Dennis from TheSmokingSection.com and Nick Evans from StraightPinkie.com. Our team lead was Brittany Edwards, and she gave us a huge advantage.
As we went around the speedway trying to complete tasks like getting an autograph from a crew chief and a photo with Miss Sprint Cup, Brittany knew quite a few people. She got us into the drivers meeting and navigated us through the different areas of the track with a big smile. With her guidance and our team's strategy, we completed more of the scavenger hunt tasks than any of the other squads, and ended up winning the competition. Team Win indeed. The prize was a new iPad and a future Crown Royal sponsored trip at a location that's still to be determined. Not a bad way to end the weekend.
The Race
The first NASCAR race I attended was in Charlotte. I pretty much figured that all speedways followed a similar layout, but Indy was way different. In Charlotte, you can see the full track and follow the action at every turn. In Indy, you really get more limited view of the track. The only action you see is what's right in front of you. Watching the race from the Pagoda was pretty sweet. If you're only going to get one view of the track, an elevated view of the finish line is the way to go. Walking around the track before the race started, taking a lap in a pace car and seeing a pit crew in action just a few feet in front of me during the race was awesome.
Jimmie Johnson won the Brickyard 400 in pretty convincing fashion. He led 99 of 160 laps. Johnson became the second driver after Jeff Gordon to win the Brickyard four times. Johnson started in sixth place and finished the race five seconds ahead of runner-up Kyle Busch. It was the largest margin of victory in Brickyard history. Fan-favorite Dale Earnhardt Jr. finished in fourth place and jumped to the top spot in the Sprint Cup season standings.
I had a blast hanging out with all the bloggers. Thanks again to the folks at Taylor and Crown Royal for sending me out. Good times all around!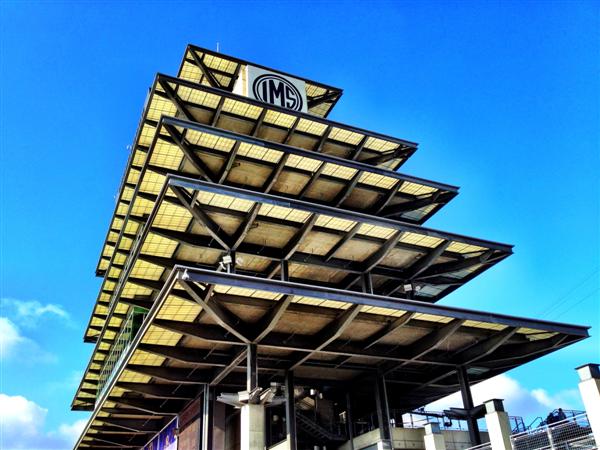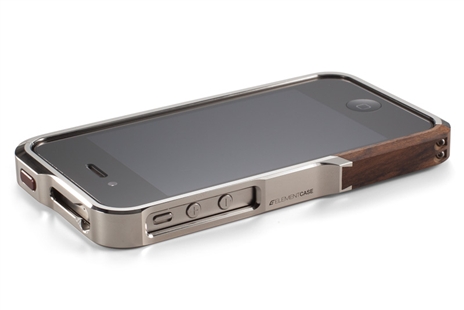 If you don't buy a case for your iPhone, you're crazy. I like you, but chu're crazy. iPhones are too damn expensive and too important to your daily routine to be left to the mercy of your clumsiness. Seriously, if you own an iPhone, how often are you on that thing? Between phone calls, texts, web surfing, music, photos, social checks, it's gotta add up to at least an hour or two of your day. And you want to jeopardize all that by trusting yourself not drop the thing? Don't do it, bro.
Considering one of those cheap plastic sleeves or snazzy plastic cases? Besides giving you a false sense of security, the cheap plastic protectors make it near impossible for you to fish your phone out of your pocket. Especially if you wear the skinny jeans, which is a different problem altogether.
But back to the phone protection issue. Why invest $10 worth of protection on something that likely cost you hundreds. If you've invested in your smartphone, you need to invest in its protection.
Enter the Element Vapor Pro Elite iPhone case. At $179.99, it's expensive on purpose. It's not a sleeve that you slip on or a piece of plastic that snaps halfway onto your phone. It's built like the hull of an airplane. It's comes with a nickel plated perimeter frame that requires some actual assembly. The Vapor Pro Elite doesn't just cover your iPhone, it gives it a T-1000 exoskeleton. And a damn sexy one, too. Cause let's face it, at the end of the day, whatever you purchase to protect your iPhone needs to actually look good.
And this case has style for days. It comes with an easy-to-affix, rich dark leather backing and a posh touch of Ziricote certified wood. It's all very swanky and modern without going overboard. It even comes with a foam protected zipper case if you need even extra protection.
The package includes those plastic screen covers that are nearly impossible to apply. I don't think those are terribly essential. There's also an extra leather add-on for the front ear piece section, but I say you leave that off.
Bottom line, the Element Vapor Pro Elite looks fantastic, feels good in your hand and is easily pocket accessible. It balances the sleek surface area of the aluminum with plenty of grip opportunities on the sides, leather backing and wooden accent.
Best of all though, it works. Less than a week after I got this thing, my fiancée was riding shotgun and checking out directions on my phone. When we arrived at our destination, she opened the door and jumped out of the car, forgetting that my phone was resting on her lap. My phone – shiny new case and all – got some serious air before it crashed down on the curb. Game over, I thought.
I went to pick it up and the only thing I noticed was a slight scratch on the top right corner. Maybe it got less air than I thought. Maybe it was the perfect landing. Or maybe this expensive-on-purpose case did just what it was supposed to do. If you're spending hundreds on a phone and you want to cover klutziness with style and strength, it's worth paying for a primo case like this.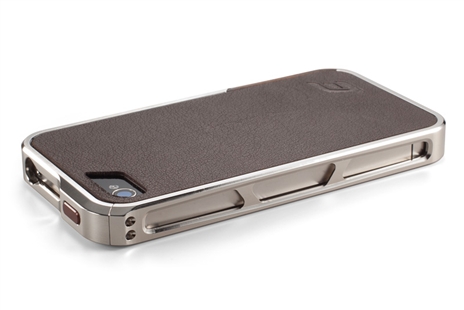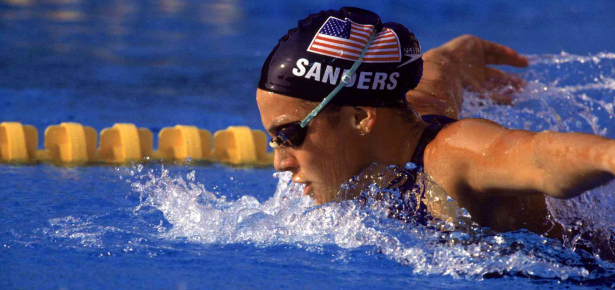 Oh man, back in the day, I had the biggest crush on Summer Sanders. She's a four-time Olympic medalist in swimming, but I knew her as the sexy-fit host of Sandblast, an MTV show from the mid-90s that featured two teams battling it out in fun events at the beach.
After racking up two golds, a silver and a bronze at the 1992 Summer Olympics in Barcelona, Summer flourished as a sports host/journo on shows like NBA Inside Stuff, US Olympic Gold, The Sports List and Skating with Celebrities. You've seen her in Jerry Maguire, Celebrity Apprentice, Good Morning America, the Winter Olympics, Rachel Ray and Inside Out with Summer Sanders. After hanging it up in '92, she's had a good run with this second career thing.
Summer's in London covering the Olympics, and I had the chance to chat with her last Thursday, just before the opening ceremony. Summer's working with Duracell to launch Virtual Stadium, a new interactive initiative that encourages friends, family members and fans to send message of support to Olympic athletes via Facebook and YouTube. Your photo, text or video message can fire up an Olympic hopeful, and you can also win prizes like a $500 Visa Gift Card or a trip to the 2014 Winter Olympic Games in Sochi.
Check out the interview below. We had some audio issues during the interview, so my questions are appear transcribed:
If you find yourself totally wrapped up in the Summer Olympics, visit the Virtual Stadium. Send a shout-out to an athlete that could use your support. All this social media stuff wasn't around back when, but with the right tools at your finger tips, your quick message of encouragement could go a long way.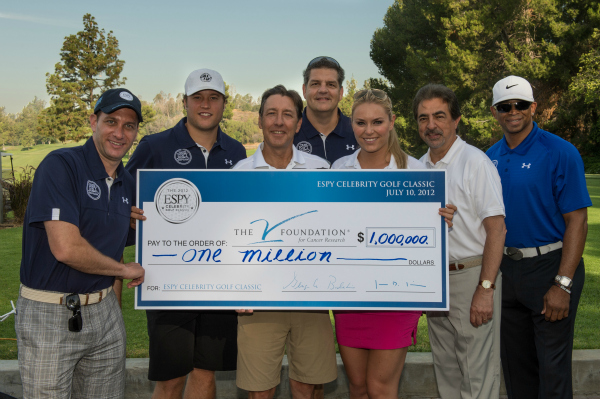 Last week I got to play in the 2012 ESPY Celebrity Golf Classic at Pacific Palms in Industry Hills. I've been an avid golfer for about a month now, and I was super stoked about playing a legit course like this. The fact that I'd be surrounded by athletes and celebs didn't hurt either. It was definitely a step up from my local 9-hole options.
The day started out like any other, with me getting to the posh course early for a quick breakfast surrounded by guys like Mike Piazza, Joe Theissman, Matthew Stafford, Joe Mantenga and Mr. Belding. It was a beautiful day when we played and the course was absolutely gorgeous. It was a great way to spend a Tuesday.
My group was paired up with Sal Mesekela, the host of the X-Games and an all around fun guy to hang out with. I was also teamed up with Adam Fonseca from SB Nation, Nash Herrington from Crave Online and Mark Rasmussen from Weber Shandwick. We had a solid group of guys.
As far as golf skills we're concerned, I was definitely the weakest link, but the other guys were encouraging and more than made up for my lack of skill. We played a scramble and went with the best ball. I was happy that I we used my tee shots. Sure, it was obligatory to use one tee shot from each player, but the one that counted for me wasn't so bad for the crew. We finished the round at -2 and tied for 19th.
Behind us was former 49er Dwight Clark, and his team was crushing it. We could hear celebratory birdie shots all day. The guys grouped up with the man who made "The Catch" finished pretty strong. Tony Dovolani from Dancing With the Stars and his team won the whole thing at 8-under.
After we finished playing, we got to see Mike & Mike pass out some awards, and the presentation of ESPN's $1 million check to Nick Valvano, the brother of Jimmy Valvano and chairman of the V Foundation. Nick gave a great acceptance speech that left even the most badass jocks in the room a little choked up.
Thanks to the folks from Clear Men's Scalp Therapy for inviting me out to such a great event. I got to learn a little bit about the V Foundation and dandruff while rubbing elbows with some cool celebs. I also achieved my goal of not injuring anyone with my golf game, so good times!
Photo via ESPN Media Zone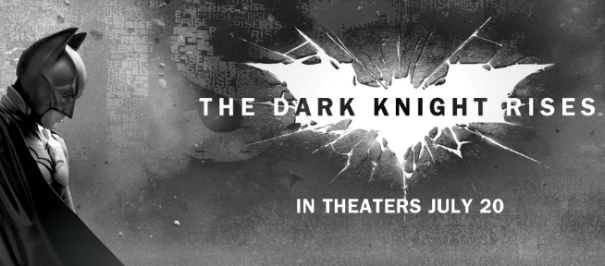 Christopher Nolan's final Batman installment, The Dark Knight Rises, hits theaters this Friday. This is probably the most anticipated film of the summer, and I can't wait to check it out. I was a big fan of the first two Batman films from Nolan, and I think these reboots did a lot to revitalize a genre that was getting quite stale.
Mountain Dew partnered up with Xbox to create www.DEWGothamCity.com, which is the go-to source for all things related to the Dark Knight. Xbox LIVE users can enter UTC codes directly in the BDE using their keypad or controller to enjoy the DEWGothamCity.com online experience. Users who visit the site can take a mugshot and explore different Gotham City environments.
These interactive Gotham City environments include:
The Gotham City Convenience Store, where you can gram a copy of The Gotham Observer and read up on the latest headlines from around the city
The Gotham City Police Department, where you can check out files of Gotham's criminals, upload your own mugshot and get to know new characters.
The Applied Sciences Lab, where you can examine Batman's toys, including the Bat Suit and all those cool vehicles.
The Bat Cave, where you can view exclusive video from The Dark Knight Rises.
Users will have the opportunity to win cool prizes like signed copies of the script from Christopher Nolan, costume replicas and other gear.
If you're counting down the hours to the release of The Dark Knight Rises, head over to the site and check it out. And if you need to stay up for a midnight showing, grab yourself some limited edition Mountain Dew Dark Berry, a darker take on dew that features cover art from The Dark Knight Rises.
And if you want even more cool limited edition stuff to quench your thirst for all things Dark Knight, check out this sweet Xbox we're giving away: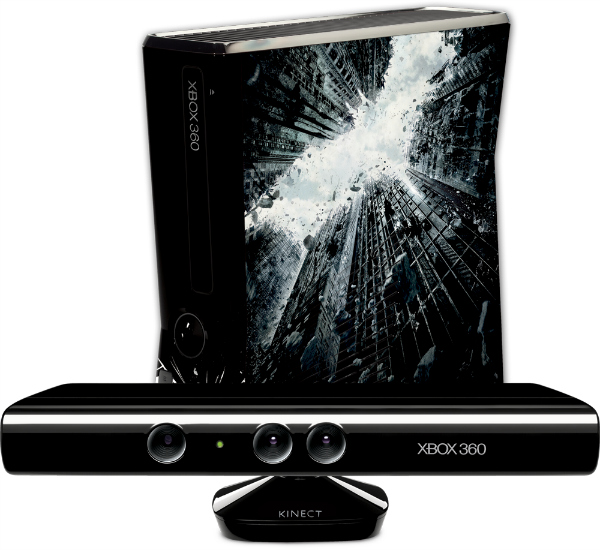 It's a limited edition 4GB Xbox Console that features poster art from the film. The console comes with one controller (note: the Kinect add-on in the photo is not included).
To enter, give us a like on Facebook and send us an email below. We'll pick a winner at random next Thursday. Good luck!