Matt Forte Interview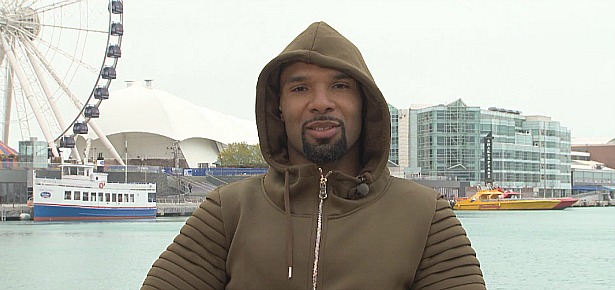 It's the night before the 2016 NFL Draft. Tomorrow night, a bunch of young football players will be millionaires. Almost half of these guys will be busts. That's just how it goes. The stakes are as high as the hopes. And in the NFL, hope is what gets you paid.
NFL teams don't reward yesterday's stars for yesterday's stats. Not like they do in the NBA. Can you imagine the Broncos bringing back Peyton Manning for a Kobe-style victory lap season as a thank you for his past efforts? No way. The NFL doesn't work like that. If you don't produce, you're gone. It's that simple. If you get paid, it has much more to do with your future potential than your previous accomplishments. The next man up is probably more affordable anyway.
Sure, there are exceptions. When the Steelers paid Troy Polamalu after he was gassed, it was more a gesture of thanks than an expectation of All-Pro production. But for the most part, NFL players have to produce to get paid and even when they produce, they may have to get paid somewhere else.
Matt Forte has produced. For eight very solid seasons. Since entering the league in 2008, he has more yards from scrimmage than any other player in football (12,718). Forte has more targets (636) and catches (487) than any running back during that span. He also owns the single-season reception record for a running back (102).
And since he entered the league eight seasons ago, no one has more touches (2,522) than Forte. Nobody.
Therein lies the problem, though. Because of how NFL teams reward players, Forte knew he wasn't going to cash in with a third contract from the Chicago Bears. It became clear last season that the Bears wouldn't even try to re-sign him. Mediocre NFL players are expendable, but ultra-productive NFL running backs turning 30 with more touches and total yards from scrimmage than anyone else over an eight year stretch are expendable, too.
But Forte found a home with the New York Jets, who signed him to a three-year, $12 million deal ($8 million guaranteed) this offseason. If he can stay healthy, he can certainly be a force in that offense. That's the hope, anyway.
Leading up to the most hopeful day on the NFL calendar, we sat down with Matt Forte to chat about his new team, new coach, God, Tom Brady, the most under-appreciated player in football, the 2016 NFL Draft and how Verizon can help you stream draft coverage tomorrow on your mobile device with the Verizon NFL Mobile App. Here's the video:
Related Posts
| | | |
| --- | --- | --- |
| | Print article | This entry was posted by Chris Stout on April 27, 2016 at 11:58 pm, and is filed under Sports. Follow any responses to this post through RSS 2.0. Both comments and pings are currently closed. |
Comments are closed.