Toyota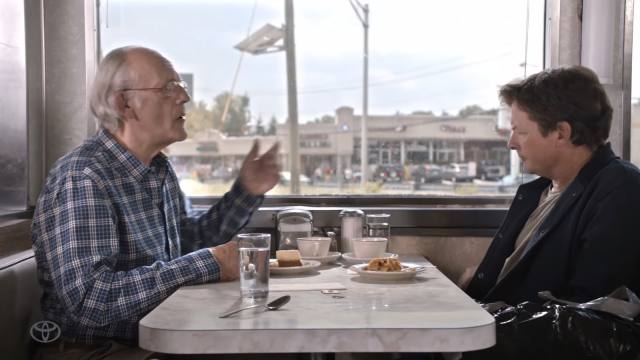 Toyota created a very cool video with Michael J. Fox and Christopher Lloyd where the two discuss what inventions from Back to the Future II are already here. This is a preview of a video that Toyota will be releasing later this month. As a kid who grew up watching these films it is great to see these actors embrace this film. Not only do we as fans get to enjoy this conversation, but you can tell these two love hanging out together.
Click here to watch the video.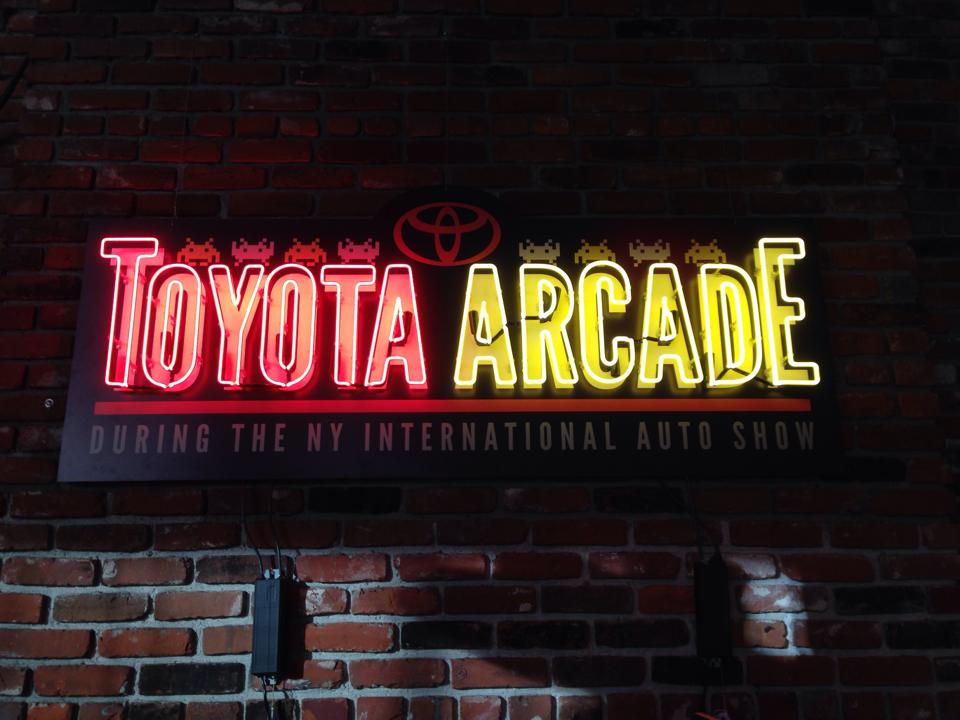 Last week I was at the Standard High Line & Biergarten in NYC to check out the Toyota FT-1. The car was the centerpiece to an awesome night that Toyota hosted. They had an old school arcade theme to it. From Frogger to Rolling Thunder there were many games that took us back in time. All the games were not from the 80's though. Toyota had two custom made driving machine cars set up so we could virtually drive the FT-1 around the track in Sony's Gran Turismo 6, which the FT-1 was created for. Hence that is why Toyota went with an arcade theme.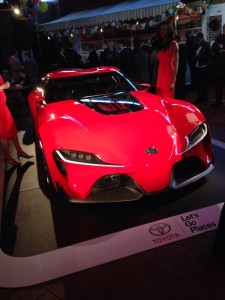 Still let's get back to the main reason why I was there. It was to check out the FT-1. From top to bottom this car is sexy. It has curves in all the right places and it has a hydraulic spoiler and a pop-up display in front of the steering wheel. The seats even have fans in the headrest so that your head doesn't get hot. Crazy right?
The FT-1 concept is a pure performance, track-focused sports car model created by CALTY Design Research, Toyota's North American Design branch. The FT-1 concept is a symbol that captures elements of the emotion and energy we can expect to see in future Toyota vehicles designs. Its design is heavily influenced by Toyota's long sports car tradition that includes vehicles such as 2000GT, Celica, Supra and most recently, FT-86 (Scion F-RS).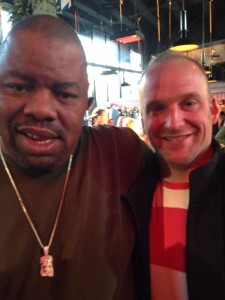 At the Toyota Arcade Biz Markie came to the event to not only DJ the event, but he was looking to test drive the FT-1 and even get one of his own. I can't say I blame him. The food and drink had a German theme to it, which were all very delectable. The Arcade even had a booth where a company was making 3D copies of the FT-1. There were a few large scale models, but they made a lot of them in Matchbox car size. I did take a few of the smaller ones since it will be the closest I will ever get to own an FT-1.
The larger 3D copies of the car went to the people who finished on the top of the leaderboards in the Gran Turismo 6 game. It was safe to say that I had no chance in winning that at all. Still whether I finished in first place or last, Toyota put on one great party where the old school met the future as the FT-1 was proudly on display.