Chris Stout
Posts by Chris Stout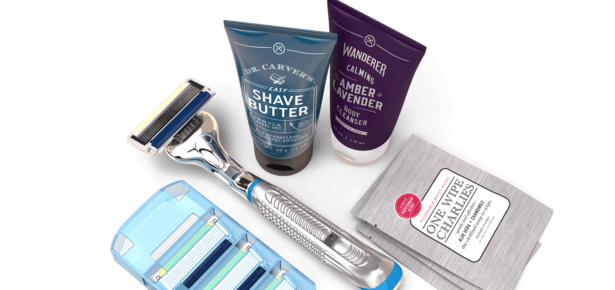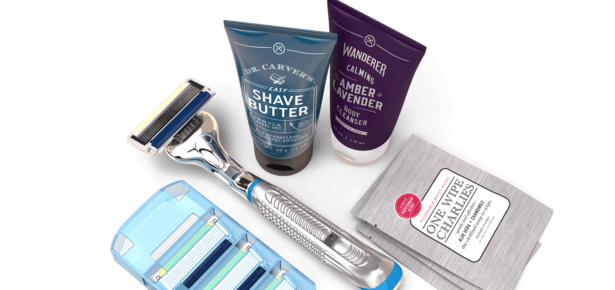 Dollar Shave Club's story – where a savvy founder leveraged a clear vision, investor relationships, improv comedy training and viral marketing to launch an kickass brand in 2011 that sold for a billion dollars in 2016 – is a pretty sick story. If you're not familiar with the brand's origins, read about it here. But there's a good chance you know about these guys already. You've heard about the club, their razors and their business model. What you may not know is that the Dollar Shave Club is looking to overhaul your entire shit-shower-shave routine. They're changing the whole game with an expanded product line to cover all your male grooming needs. And if you missed the first wave of the Dollar Shave madness, you can sign up for the new Daily Essentials Starter Set for only five bucks. And for five bucks you get the much-deservedly-hyped Executive Razor with a full set of cartridges and trial-sized versions of these three new products:
Calming Amber Lavender Body Cleanser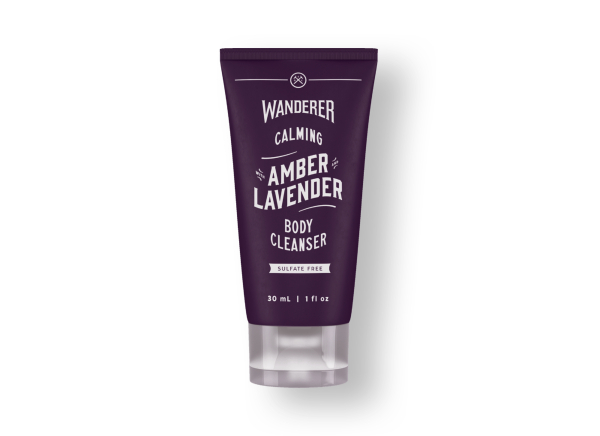 Smelling good is a must, but you don't want your clean scent to overwhelm people. Overpowering people with pungent aromas (even pleasant ones) just isn't a neighborly thing to do. This goes for both sides of the smell-good spectrum. Super-potent man sprays are for teenagers and guys who don't know any better. On the flip side, dudes shouldn't smell like flowers and lady things. The trick is to find a nice balance, a scent that says hey, I showered, but I didn't bathe in roses or cologne. The Calming Amber Lavender Body Cleanser strikes a good balance. It provides just enough soothing smell-good vibe, without the punchy stench of man- or lady-perfume. It's clear and suds up quick. A little goes a long way. The rinse is clean and easy. Don't overthink shower time. Keep it simple with this mellow cleanser.
One Wipe Charlies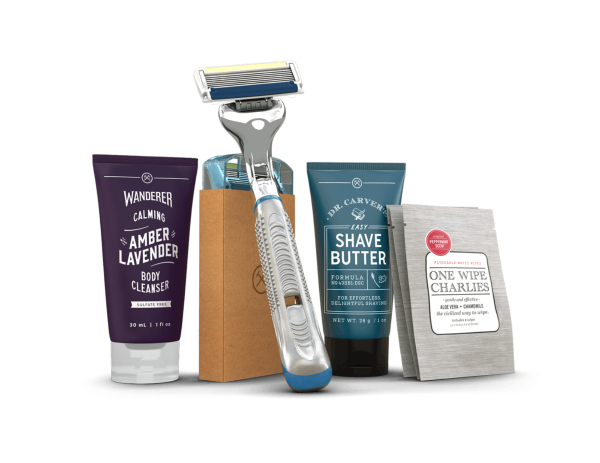 One Wipe Charlies are exactly what they sound like: flushable, moist cloths for bum. Even if personal hygiene is at the very top of your daily priority list, there are times when your bum could use some freshening up. Maybe you can't squeeze in a full shower, but you like feeling renewed after your morning thinker session. Maybe you're traveling. Maybe your crunched for time between appointments. Maybe you ate way too much barbeque, Del Taco or drank too many beers over the weekend and you got a pesky case of mud butt. Whatever the reason may be, backside unfreshness happens, and sometimes you need an immediate solution to address cleanliness problems with your posterior. One Wipe Charlies give you the flexibility to maintain a fresh ass under any circumstances. They work as intended, but with an added bonus of cool minty butt tingle. That's the cucumber extract, aloe, Vitamin E and chamomile working their magic with a peppermint oil finish. It's downright pleasant.
Dr. Carver's Easy Shave Butter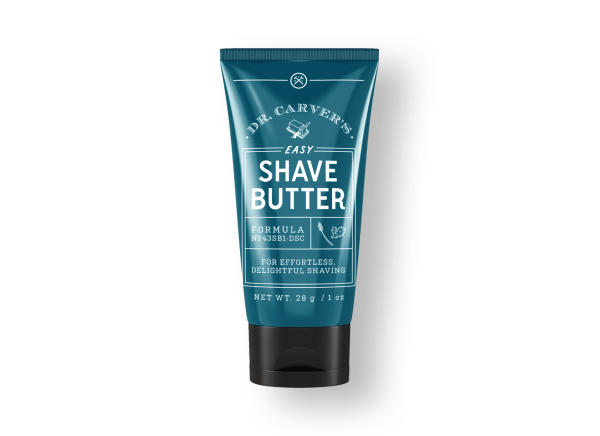 Gone are the days of badger brushes and foamy shaving cream. Don't be concerned that this stuff doesn't come out looking like some neon blue Jello, either. With Easy Shave Butter, you don't need fluorescent jelly or sudsy lather. It's a simple product that's focused on delivering an efficiently close shave. You apply the butter to maximize viscosity when you razor up your face. The butter face approach may sound like a greasy proposition, but it's not really an oily experience. You're not schmearing margarine on your mug. It's an easy-to-apply defense layer that quickly rinses away to leave your skin feeling soft and undamaged by your shaving routine. Thanks to our sponsor Dollar Shave Club, new members get their 1st month of the Daily Essentials Starter Set including trial-sized versions of their Body Cleanser, One Wipe Charlies' Butt Wipes, and Shave Butter along with their Executive Razor for ONLY $5 with FREE shipping. If you haven't signed up for the club yet, see what all the fuss is about and get in on the action. It'll only cost you $5 to sample the goods.
Ready to join the club for only $5?
Sign up here: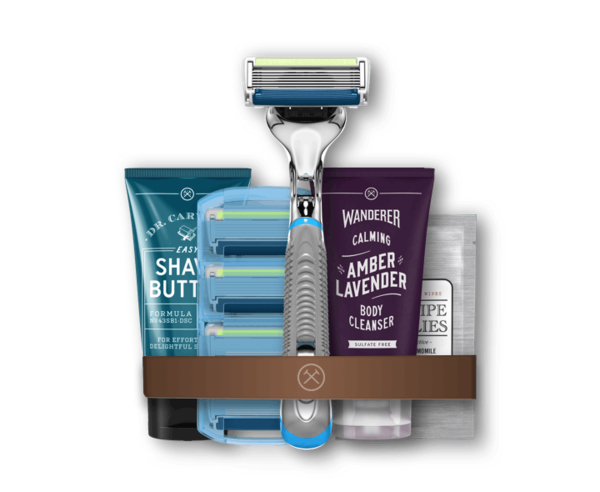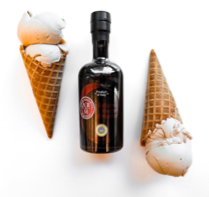 During the pandemic, ice cream sales have soared. People need treats in their lives. And if you're going to leave the house for some socially distant enjoyment, might as well schedule something that's a bit out of the ordinary, right?
Well it doesn't get more out of the ordinary than Balsamic Vinegar gelato. Yes, you read that right. The Consortium of Balsamic Vinegar of Modena (Aceto Balsamico di Modena) has partnered with Gelato-Go to offer up a limited-edition gelato flavor that can only be sampled this week at the Gelato-Go in Hollywood (5633 Hollywood Blvd) and Beverly Hills (252 S. Beverly Drive).
I can attest to the quality of the gelato at Gelato-Go in El Segundo (the dark chocolate is fantastic), but I have not yet had the pleasure of sampling this limited edition Aceto Balsamico di Modena flavor that's available in Hollywood.
If you want to check out this non-traditional collab treat, make sure you hit up the Hollywood or Beverly Hills locations before August 30th!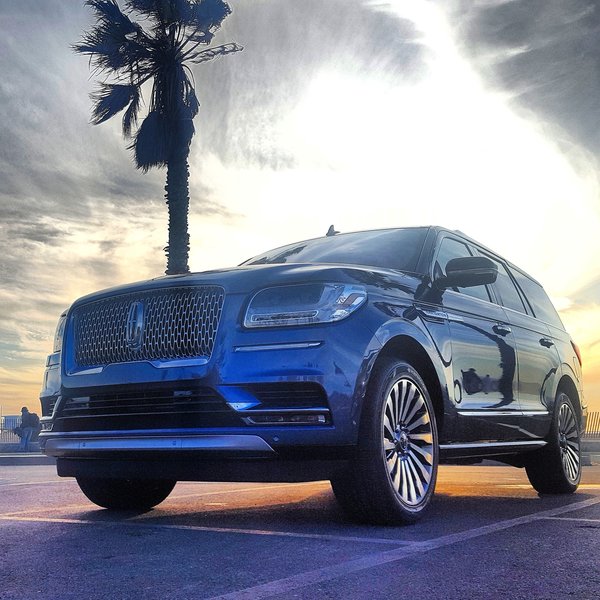 It's no secret that LA drivers spend an uncomfortable amount of time sitting in traffic. Workdays, weekends, holidays, late nights – it really doesn't matter. People in the LA area are so used to being stuck in their cars that we view our vehicles as extensions of our home. So naturally, us LA drivers want all the comforts of home in our cars, but I've never been in a ride where all these comforts are available in one giant luxury package. Until I spent a weekend in the 2018 Lincoln Navigator.
The 2018 Lincoln Navigator is a giant luxury living room on wheels. It doesn't feel like a car. It doesn't feel like an SUV. It's more like a lobby of a boutique hotel. A rolling spa day that you can take on the freeway. Luxury SUVs aren't anything new, but the over-the-top comfort, class and refinement available in the 2018 Lincoln Navigator is something I've never experienced before.
The Lincoln Navigator has been in production since model year 1998. It was Lincoln's first full-size SUV and it was based on the Ford Expedition that was first produced the previous year. The Navigator was the first Lincoln SUV to offer seating for more than six people and it also offered the greatest cargo capacity of any Lincoln to date. The major distinction between the Lincoln Navigator and the Ford Expedition is that the Navigator was always billed as a more refined machine, an upgrade in terms of trim levels, content and overall luxury.
After it first launched, the Lincoln Navigator faced immediate competition the following year when GM responded with the Cadillac Escalade. Although the initial head-to-head sales battle was close, the Escalade ended up taking over as North America's preferred full-size luxury SUV. The Navigator was revamped in 2003 and 2007 (with a refresh in 2015), but despite shedding its Expedition roots in favor of a design that was produced by the same team that created the 2013 MKZ, the Navigator was unable to take the top spot as America's favorite huge car for rich people.
That's about to change. This 2018 Lincoln Navigator is something else. Completely redesigned for 2018, the fourth generation Lincoln Navigator is the mobile luxury condo you've always wanted, but were never able to afford. It's gorgeous and intuitive. It's shamelessly comfortable. It's the kind of car that you should feel guilty about driving, but, once you start driving it, that guilt melts away like hot wax that contours precisely to snuggle your body in Lincoln's Perfect Position seats. This full-size SUV is unapologetic luxury at its most indulgent. You don't reach for the top shelf and feel bad about it afterward. If you're going for the topmost premium experience, you grab it, enjoy it and feel happy about the fact that you treated yourself.
The superlatives roll of the tongue with this ride. It's the ease of everything that stands out the most. Effortless luxury. Quiet comfort. These Lincoln tag lines never rang truer than with the 2018 Navigator.
The Perfect Position seats adjust in a standard 10-way, available 24-way or top-option 30 different positions. That doesn't even factor in the Active Motion massage chair option. An entire glowing review could be written about just the seat situation, but you get the idea. It really is quite nice just sitting in this car.
Back to this effortless luxury thing for a moment. It's hard to take stock of the many effort-removing features in this car. The list is just so long. The car illuminates when you walk toward it, with the Lincoln star projected on the ground and a welcoming LED halo inviting you to jump in. A simple wave of your foot provides access to the hands-free Liftgate in the back. The 2018 Navigator has memory recall for all your specific seat, audio, pedal and mirror settings. The 10-speed SelectShift automatic transmission makes on-the-fly moves for you so you can seamlessly shift without thinking about it. It just about drives itself.
Leveraging the same technology that's used in digital movie theaters, the Head-Up Display projects information like local speed limit, current speed, time, temperature, miles left in the tank and even navigation directions directly in your line of vision. It's bright, somewhat distracting, but impossible to miss.
Adaptive LED headlamps adjust automatically based on your speed. The rain-sensing wipers activate themselves in wet conditions. Auto Hold does the brake pedal work for you when you're idle. The Lane-Keeping System alerts you when you start swerving. This car also parks itself with Enhanced Active Park Assist maneuvers out of parallel parking spots with Park-Out Assist. You get alerts when you're too fatigued to drive or cars are in your blind spot or objects are too close to the front or rear of the vehicle. Active Braking will help prevent you from accidently colliding into people and things. The 2018 Lincoln Navigator will even do your taxes for you. It's unreal.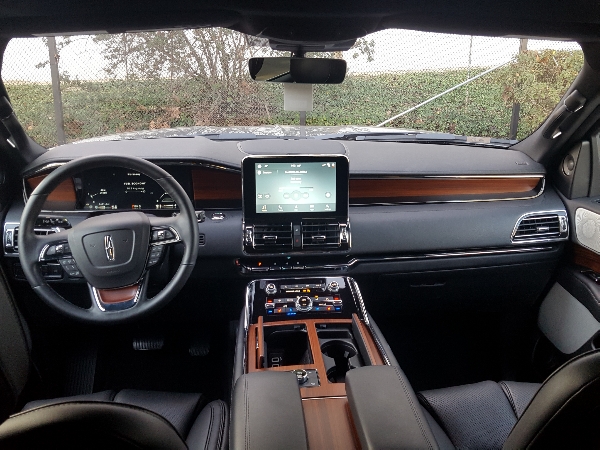 An effortless living room on wheels wouldn't be complete without some quality tech options. I mean you have to engage in something while inside these best-in-class interior quietness conditions. The 10" LCD screen is well-positioned and uncluttered in the center stack. It manages to be both non-intrusive and well-within reach. Nestled amid the real wood trim and European leather the LCD screen really completes the overall living room feel. Navigation and music control is easy to deal with, whether you push buttons on the screen, the steering wheel or just use your voice to control calls, music, etc. on the SYNC 3 system.
Synching up to Spotify is super easy and an absolute must if you want to leverage the world class Revel audio system that uses Waveguides, Clari-Fi music restoration, QuantumLogic Surround sound and cabin tuning tech to fill your core with rich, dynamic, robust, 20-speaker-strong sound. It's the kind of music system that keeps you sitting in your car long after you've arrived at your destination.
There's a wireless charging pad in the enormous media bin. Six USB ports are scattered throughout the vehicle, including two ports in the third row. You can keep your devices plugged in and they will continue to charge up to 75 minutes after the engine has been turned off. If you need a full 12V power outlet, that's available in the rear cargo zone. Up to 10 devices can connect to the 4G LTE Wi-Fi hotspot in a 50-ft radius of the vehicle.
If you want to tow stuff, there's 8,700-lbs of best-in-class towing available. If you want to move stuff, you got the best-in-class rear cargo area that leverages a tiered management system where you can partition the cargo space in four different ways. Passengers can stretch out in the best-in-class shoulder, hip and leg room space in the second row. You can sit up to 8 or 9 people in this road-living room. And if you want to admire the stars, the Vista Roof provides the largest panoramic opening in its class. https://www.imperianews.it/2021/09/16/leggi-notizia/argomenti/economia-3/articolo/le-slot-online-sono-i-giochi-preferiti-dai-giocatori-gioca-ai-casino
First class. Top drawer. Flawless. Believe the hype. It's all true. The Escalade had a nice run, but it's reign of luxury terror is over. A car that costs nearly $100K when fully loaded should feel like a $100K driving experience. Whether you go with the base level, select or premium reserve options, you're going to feel like a celebrity hosting a swanky party every time to drive around the block in this unquestionably luxurious mobile living room.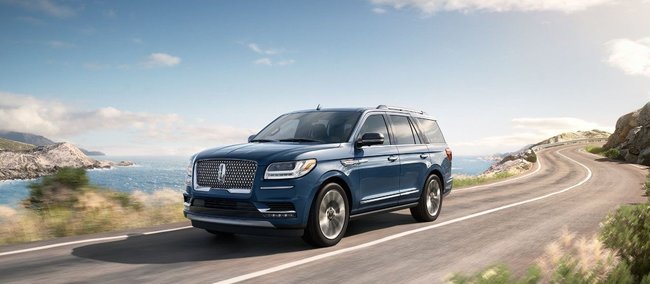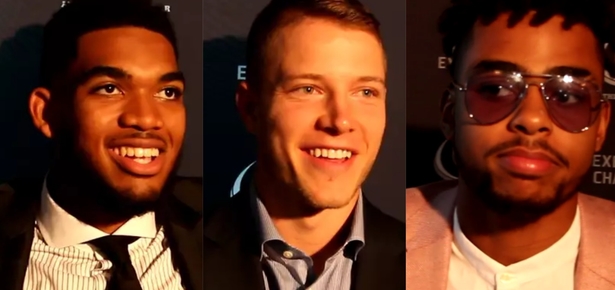 Last month we did our annual tour of today at the Gatorade Player of the Year Awards, an event that we always enjoy. The overall message and vibe of these events are consistently positive.
Gatorade has been recognizing elite high school athletes across the country since 1985. The criteria for selection is based on three different consideration points: athletic excellence, academic achievement and exemplary character. State Player of the Year awards are issued to male and female athletes in all fifty states (and the District of Columbia) across 12 different sports. The 606 state winners are then paired down to a final pool of 12 athletes. From this pool of finalists, one female and one male athlete are awarded Athlete of the Year in Los Angeles just prior to the ESPY Awards. The winners are voted on by a panel of about 400 people, including sports journalists, coaches and other athletes.
Past winners at different levels include some of the most successful professional athletes in recent memory. Kobe. LeBron. Peyton Manning. Clayton Kershaw. Allyson Felix. The list goes on and on. For many of these top-notch amateur athletes, this event is their first big spotlight moment – a chance to rub elbows with the elite professional athletes they all hope to become. It's day for recognizing excellence, nurturing potential and honoring the people who make it possible for young athletes to pursue their dreams in sports. All very positive stuff.
We got to spend time chatting with three professional athletes who are involved with the program: Christian Mccaffrey, Karl-Anthony Towns and D'Angelo Russell. Here are the interviews: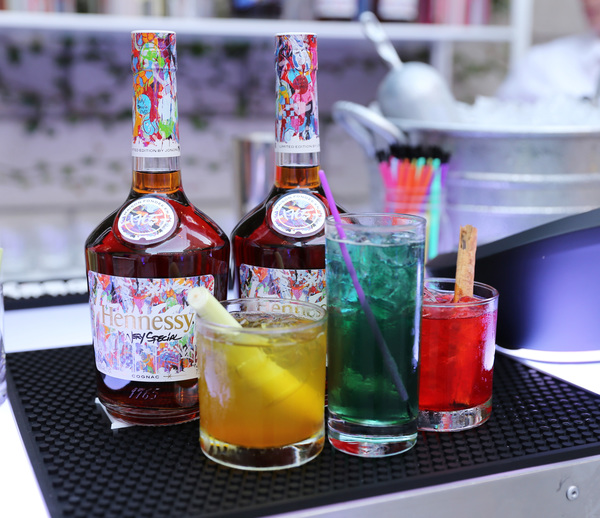 Hennessy knows how to make cognac attractive. I mean just look at these gorgeous vintage Hennessy ads. The brand knows how to pair striking creative with a classic, time-tested spirit. Not that they need help getting the word out. Just a few months ago, there was news that first quarter Hennessy sales were so strong that there could be of a shortage of bottles for the rest of the year. Shortages aside, there is a very special bottle of Hennessy that won't be around for very long: the Hennessy Very Special Limited Edition by JonOne.
Originally from New York, JonOne is a graffiti artist who moved to Paris in 1987 and quickly established himself as a force in the street art scene. He's appeared in exhibitions all over the world, including eight solo shows last year alone (six in France, one in Israel and one in the U.S.).
Back in 2012, we had a blast at the party that launched the Hennessy V.S. Limited Edition by Futura, another graffiti artist originally from NYC who has public collections in France. This year's event marked the seventh collaboration between Hennessy and world-renowned artists.
The launch party was held a couple weeks ago at Monk Space in LA. The event featured tunes by DJ Politik, celebs like Jamie Chung and Morris Chestnut and a live-painting session from JonOne. Primary color-inspired cocktails were served (cinnamon-y red, tonic-y blue, lemon-y yellow). These bright, glow-in-the-dark libations fit in well with JonOne's lively bottle design and overall color-party aesthetic.
The Hennessy V.S. Limited Edition by JonOne bottles are on sale now. You can pick them up on ReserveBar.com or other fine liquor retailers who appreciate classic spirits in sexy packages. Cialis noire est une nouveauté cool des sociétés pharmaceutiques. Mais il existe des dizaines d'alternatives au tadalafil sur le marché pour satisfaire l'amateur le plus sophistiqué de pilules https://www.tricotin.com/lib/pages/ed.html anti-impuissance.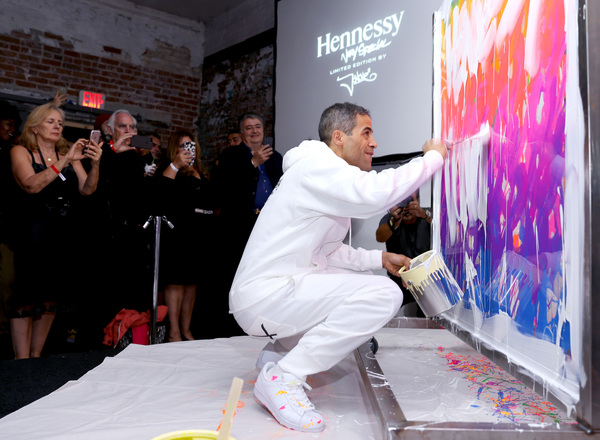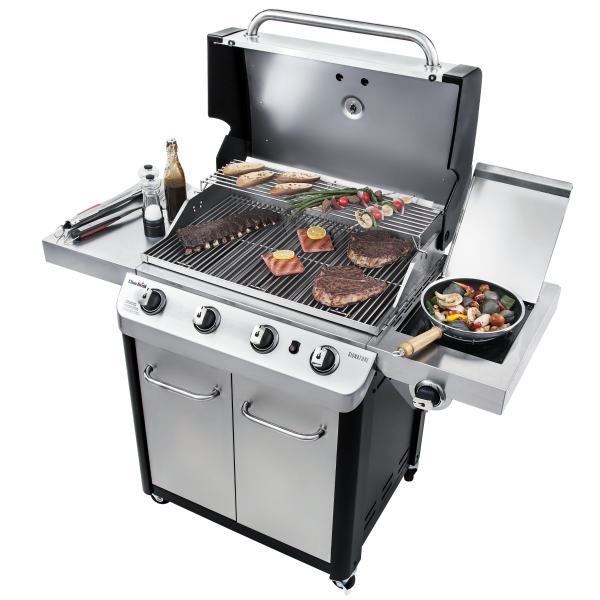 It's summertime, and the grilling is easy. You shouldn't be cooking things indoors for at least the next three months. I mean yes, there may be some days ahead when it makes sense to use your stove, but really, if it's nice out, you should be maximizing your time on your patio, balcony or backyard area. Soak up some sun. Tempt your neighbors with the sweet smells of outdoor cooked meat. If you already have a grill and it's looking a little haggard, now is the best time to upgrade. And by upgrade, I don't mean purchasing an unreasonably expensive grill machine with infrared technology and NASA-like components. Stick with the classics. Simple, uncomplicated gas grills are where it's at. Tried and true BBQs from a trusted brand. Like the Char-Broil Signature™ 4 Burner Gas Grill.
Char-Broil has been dominating the grill game since 1948. That's 69 years of BBQ innovation and expertise going into their meat making machines. Sure, we all like a good old fashioned charcoal setup, but that approach can get messy and a lot times the old charcoal situation isn't permitted if you live in an apartment or condo.
This summer, keep it simple with the Char-Broil Signature™ 4 Burner Gas Grill. It's got the stainless steel burners and the stainless steel grates. It's got the removable grease pan so your situation doesn't get all nasty after you fire this thing up like a power user. Want to cook a pot of something as you grill? The 13,000 BTU sideburner is there to help. Want grill chicken and carne asada at the same time? Not a problem.  This thing has a zonal cooking system. What's that? It means that you can toss chicken on the left and that that go at a lower temperature and throw the carne on the right and grill that up at high heat.
The Char-Broil Signature™ 4 Burner Gas Grill heats up quick, too. It's got a gauge on the propane tank connection, so there's no more guessing if you're lefty-lucy/righty-tighty approach is producing enough gas for the grill to do its thing. This grill fits in tight spaces as well. My previous grill was a Brinkman spaceship that sat in my patio like an old Buick that couldn't be counted on to start. The Signature™ 4 Burner Gas Grill gives you enough grill space to multi-task. You don't need a four-door sedan in the backyard to make tasty meat meals.
With a 4.6 rating (out of 31 reviews) on charbroil.com, it's clear I'm not the only person who thinks this grill rocks. Zonal cooking, fast acting, easy to clean, easy to convert to natural gas,740 sq inches of cooking area, and a 10-year warranty – what's not to love?
Start summer of right and upgrade your grill gear with a Signature™ classic. The 4 burner retails for $529.99. If that price is too steep for you, and you live in the Playa del Rey area, I know a guy who's trying to sell a used Brinkman Buick on LetGo for a very, very affordable price: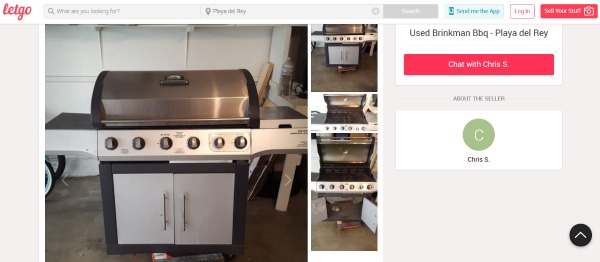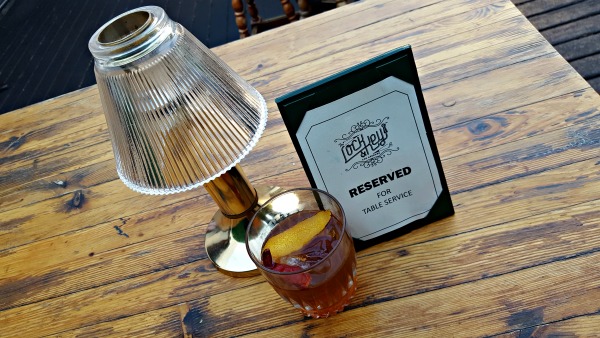 NYC's Cognac Classics Week is officially underway and we got an early jump on the festivities with a very special Hennessy V.S.O.P. pub crawl last week in Los Angeles. With a solid crew of people in place, we hit up three different LA hot spots to test out some interesting new takes on classic Cognac cocktails crafted by local bartenders. With us was Jordan Bushell, Hennessy's U.S. Head of Mixology & Brand Education. Well-dressed and well-equipped with quotes from the movie Cocktail, Bushell was good company and he provided some extra info on each of the cocktails we sampled.
Our first stop was Mama Lion, a swanky corner gem in the heart of K-Town that just opened up in the past couple weeks. There's an old school glamour and supper club charm to this place. It's a big, boldly decorated space that combines a nightclub vibe with a quality bar feel and plenty of seating for a nice meal. Todd Eames created a signature cocktail for us to sample, The Baby Lion. It was a refreshing start to the night. Check out the details:
From Mama Lion: Todd Eames's The Baby Mama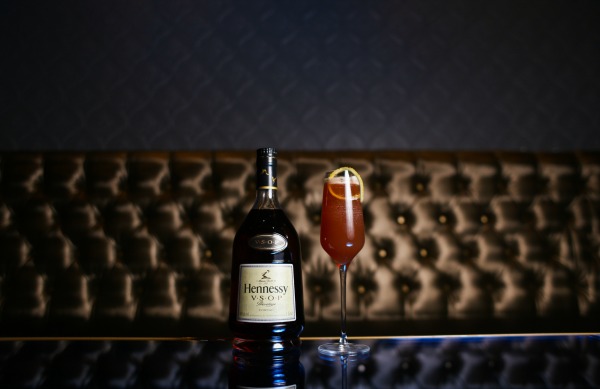 Ingredients
1.5 oz. Hennessy V.S.O.P Privilège
.75 oz. pomegranate liqueur
.75 oz. lemon juice
.5 oz. Demerara syrup
2 oz. Chandon champagne
Directions
Shake all ingredients (except for champagne) with ice and strain into a champagne flute.
Top with champagne and garnish with a lemon twist.
Next up was Lock & Key, K-Town's lowkey speakeasy with a super friendly staff, inviting indoor bar and a nicely nestled outdoor patio area. Here we got to sample Miranda Zeiger's Inferno's Spirit, a fiery cocktail with just the right amount of kick. The prep for this drink was as entertaining as the effects. Looking for reliable trading website in South Africa? Best forex copy trading in South Africa platforms. With Real reviews. Find out more. Check it out:
From Lock & Key: Miranda Zeiger's Inferno's Spirit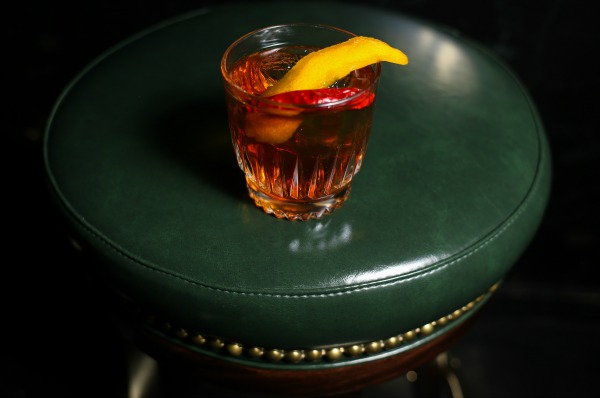 Ingredients
2 oz. Hennessy V.S.O.P Privilège
.5 oz. Grand Marnier
.5 oz. Amaro Meletti
2 dashes of Firewater (by Scrappy's Bitters) can be substituted with any bitters with a bit of spiciness
2 dashes of Chocolate Chili Bitters (by Miracle Mile Bitters Co.) can be substituted with any chocolate bitters
Directions
Combine all ingredients in a mixing glass with cubed ice.
Stir well for 45 seconds then strain cocktail into a Winchester glass.
Use a slice of orange peel and express the orange oil on top of the cocktail and around the rim of the glassware.
Garnish with the slice of orange peel and one dried chile de arbol.
The last spot of the night was Serafina on Sunset. The LA installation of the famed NYC Italian eatery, Serafina featured some good grub and airy décor that features artwork from Mr. Brainwash, the eccentric Frenchman who went from street art documentarian/fanboy to pop art pseudo celeb (see Exit Through the Giftshop). Before making headlines with their divorce, Stephen Belafonte and Spice Girl Mel B were part of the ownership crew that brought Fabio & Vittorio's Italian fare to Hollywood. While snacking on plate after plate of solid dishes (I'm thinking of you, yummy meatballs), we were treated to Balke Porter's take on the classic Sidecar. Here's how Porter doctored up this classic:
From Serafina: Blake Porter's Blackberry Sidecar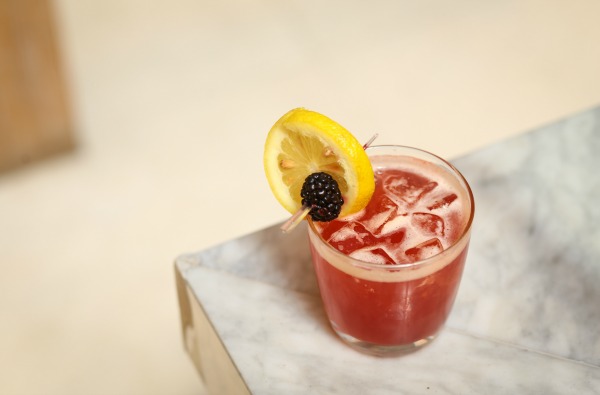 Ingredients
1.5 oz. Hennessy V.S.O.P Privilège
1.5 oz. St. Germain
.5 oz. pineapple juice
.25 oz. lemon juice
3-5 blackberries
Directions
Shake all ingredients in a mixing glass.
Pour cocktail into a rocks glass over ice and garnish with a lemon wedge.
Check out #CognacClassicsWeek to find more interesting takes on timeless Cognac cocktails that we all know and love.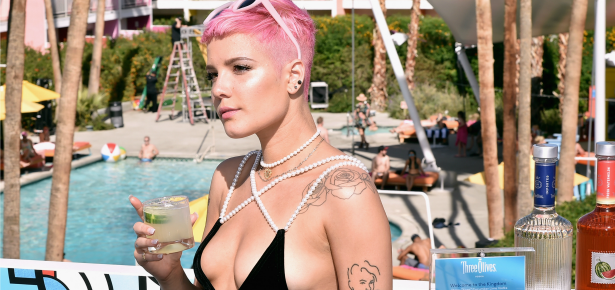 Last month, our friends at Three Olives invited us on a day trip to Palm Springs as part of their #FindOtherness campaign launch. First introduced in London in 1998, Three Olives was acquired by Proximo Spirits in 2007. Made in England, Three Olives produces a clear, unflavored vodka and uses the circulation method to flow vodka into flavored liquids to produce a wild mix of flavored vodkas. With varieties like fresh watermelon, cucumber lime, espresso and mango, Three Olives is all about embracing the flavor road less traveled. The mixing potential of these quirky spirits is pretty epic, as we found out during our day trip.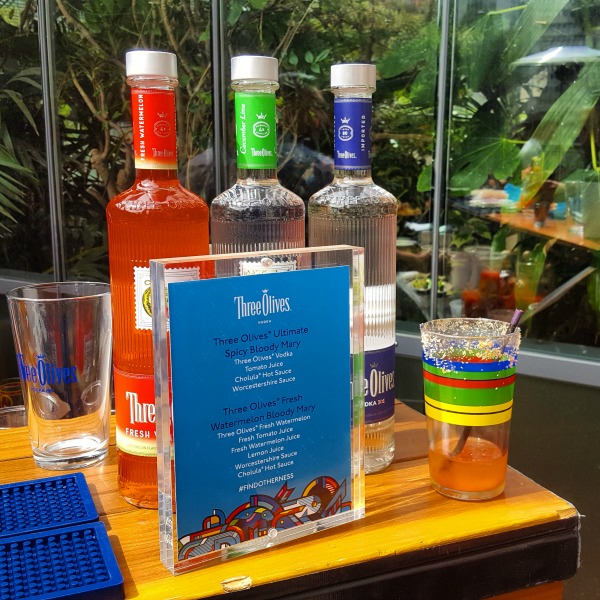 Our mission started out at The LINE Hotel on Wilshire, where we first got to sample the mixability of the Three Olives line. I went with the fresh watermelon Bloody Mary, which included watermelon juice, Three Olives Fresh Watermelon, tomato juice, lemon juice, Worcestershire sauce and Cholula. It was a pretty unique take on a classic morning cocktail.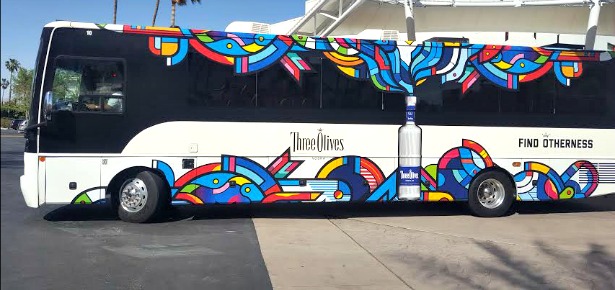 After this first sample, we piled into the Three Olives #FindOtherness bus and began our trip to Palm Springs. The #FindOtherness visual aesthetic was part of a collaboration with Van Orton Design, twin brothers from Italy who dabble in design, illustration and music. Their colorful, kaleidoscopic style was on full display when we first met our transportation for the day. After hitting the road, we were treated to some great tunes by KAT V, a classically trained electric violinist who combines DJ mixing skills with an additional layer of live instrumentation. It made for a particularly nice ride.
On the road to Coachella, we made a stop at Tio's Tacos in Riverside to take in the eclectic collection or art and artifacts on the grounds, grab some grub and try some agua frescas cocktails. Pineapple Three Olives with papaya agua fresca and Pink Grapefruit Three Olives with orange were two of my favorites. All the options were awesome, though. Three Olives flavored vodka is like a mixer with a kick. It doesn't need an extra active ingredient. It allows for maximum combinations while encouraging experimentation and creativity. Think Coconut flavored vodka mixed with Horchata.
We rolled into Palm Springs and met up with two additional contributors to the #FindOtherness campaign. Singer-songwriter Halsey spent some time with our group while dishing out fashion styles from a pop-up thrift shop. The goal was to get people to embrace some festival fashion otherness in prep for Coachella. I got a pretty cool Duran Duran pin, but I also got to talk to Halsey and designer/visual artist Ron Bass.
Halsey and I talked about her brand collaborations. I knew she did work as a Modern Icon for The Frye Boot Company, so I was curious to understand how these brand collaborations came about. With Three Olives, it was a personal connection with her friend Erin that first put the #FindOtherness campaign on Halsey's radar. The more she learned about it, the more interested she got.
"A campaign that's about identifying and celebrating individuality," Halsey said, is what gravitated her to the brand and the project.
"Especially right now at a time when it's really difficult for brands to be political, but they still want to say something that's motivating to people and comforting. I thought Find Otherness was a good mentality as far as surmising the idea of celebrating your peers and your neighbor for their differences and seeing that as a positive and something beautiful," she explained.
"So the collaboration came together really organically in that way. I was going to be here, at Coachella, and I love the company and it just seemed like a great way to work it out. When they told me they would be bringing people in and letting me style them, I was sold. If I can put cool clothes on people, then I'm super down," she told me.
Speaking of cool clothes, Halsey was particularly enamored with the fresh jacket that designer Ron Bass put together for the #FindOtherness campaign. Ron was a real interesting dude. When I chatted with him he was humble, engaging and his unique DIY-inspired positivity and creativity were infectious. His work has been made its way to celebs like Beyonce and Jay-Z, Cara D and Swizz Beatz. Bass talked to me about the evolution of his visual art. The thing that stuck with me the most is how he decided to get into fashion. Bass views the fashion world as a "mobile art gallery." He views the medium as a way to transport and showcase his whimsical visual art in a way that maximizes reach and exposure. I thought that was pretty cool. Here's a look at the jacket he created for the campaign spot (which Halsey still wants to get her hands on BTW):
With a variety of Three Olives bottles lining the windows of the bus, it was a fun ride back to LA. While I may be a bit more of a beer and whiskey guy, I can understand the appeal of flavored vodkas that lend themselves well to imaginative, DIY cocktail creations. From the decorative party bus powered by Van Orton Design, to the eclectic beats of KAT V, the mobile art gallery that is Ron Bass fashion and the pro-weird vibes of Coachella vet Halsey, Three Olives checked a ton of quirky boxes on their #FindOtherness campaign launch. It was a smart start for a campaign with a cool message.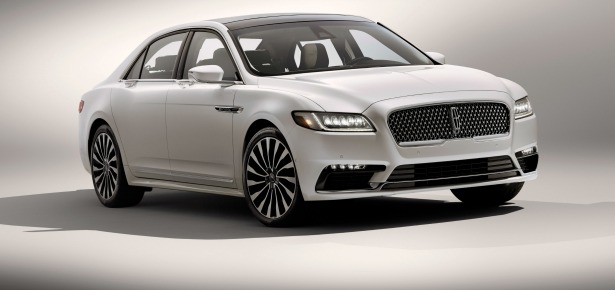 A few weeks ago, I got a close look at the 2017 Continental at the Bel-Aire Hotel with Lincoln Design Director David Woodhouse and Chief Engineer of the Continental, Michael Celentino. From the start, Woodhouse and Celentino were lockstep in describing the overall vibe of the car with a slew of words that highlighted the "quiet luxury" approach that's at the core of Lincoln's revamped marketing approach.
Elegant. Serene. Warm. Beautiful. These words just rolled off the tongue of Lincoln's design director. And he's not wrong. The 2017 Continental is all of these things. Maybe it was the British accent, the younger Jonathan Pryce-like delivery or the aptness of the adjectives, but I found myself agreeing with Woodhouse quite a bit. Meeting this car for the first time is an experience worthy of hyperbole.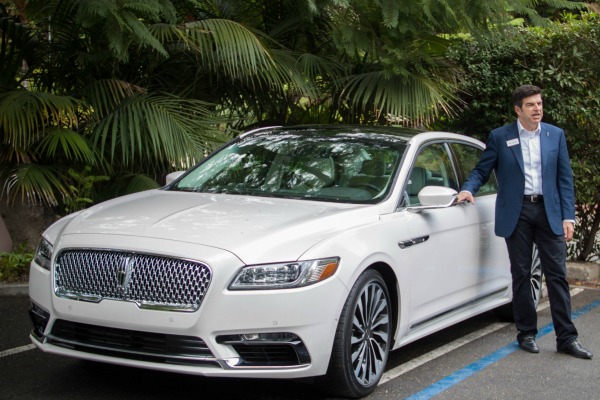 Celentino was quite convincing as well. He described what went into the four and a half years of development to bring back a Lincoln worthy of the name Continental. Celentino and his team spent a lot of upfront time trying to figure out a direction. They drew a lot of inspiration from some of the iconic Continentals of old. Frank Lloyd Wright's 1940 Lincoln Continental. The Continental Mark II of the 1950s driven by Frank Sinatra. And the long presidential Lincoln Continental of the 1960s made famous by JFK.
"We didn't want to go retro, but we wanted to acknowledge these cars," Celentino said. And as inspiring as these classics were, "they were also a little intimidating, too."
Woodhouse said that they looked at "brutalisitc themes" and "progressive themes" in order to arrive at something "not too old school, not too progressive."
"We deliberately went down this middle road to find that balance," Woodhouse explained.
According to Woodhouse, the new signature face of Lincoln happened through this program. This was a big source of inspiration as the Continental was being developed.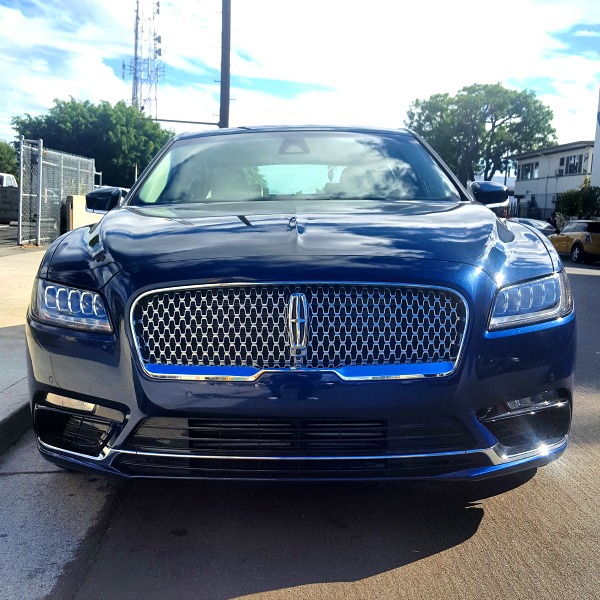 "I always feel that chrome is more exuberant and more American, he said."
That grill, though. It just works. With all the elegance and serenity and other superlatives at play, the front face of this Lincoln Continental is its most distinctive feature. There's no way around it, this car is handsome.
Relaxed Approach to Luxury
The 2017 Continental comes in 2.7 L V6, 3.0 L V6, 3.7 L V6 options that vary from 305 to 400hp. Full specs can be found here. But let's face it, if you're looking to get a Lincoln Continental of your own, specs aren't your primary concern.
Specs are nice and all, but as Celentino explained, "the emphasis is on smoothness and smooth shifts." This is still a 5,000 lb. car. With adaptive front steering, adaptive cruise control, auto hold brake and tires that shift to guide you through turns, Continental's chief engineer just wants drivers to enjoy the ride.
"When you're on the 405, just calm down and let the car drive," Celentino said.
Both Woodhouse and Celentino admit that Lincoln is not trying to chase their top rivals in the luxury space. To them, performance is important, but to focus strictly on performance is so very German. Lincoln's approach to luxury is different.
"Luxury is more about wellness," Woodhouse told me. "We're taking a more relaxed approach."
And the wellness is real. From the first glance, you can see it. There's the "relaxed gesture from front to rear" and "right stance and gesture on the road" that Woodhouse described to me. There's the soft release of the electronic door latching, the first touch point of the car. At night, drivers and passengers are treated to a friendly embrace as they approach the Continental. This warm hello comes in the form of extra floor and interior lights that illuminate before you enter the car.
In short, the 2017 Lincoln is basically a high-end day spa on wheels. And that was very much the intention.
"We want you to look forward to your 20 to 30-minute drive," Celentino said, "and arrive a little more refreshed."
That approach is what gets you things like the 30-way adjustable Perfect Comfort Seat.  You got options for upper and lower back adjustments, massage time and thigh adjustment. Drivers tend to place more or less weight on one leg all the time. Setting each leg at a different stance is just another way to settle into this comfy living room chair that just happens to live in a car. Woodhouse said that people didn't want to get out of the seats during testing.
I believe it. It's a lot like leaving the massage chair in Brookstone when your lady wants to keep shopping at the mall. You just always end up wanting a few more minutes in that seat before you go about your business for the day.
But you can't have quiet luxury without the quiet, and as Celentino described, the 2017 Continental is "the quietest Lincoln ever." Acoustic glass is found all around, including the back, because the back cabin is equally important in this car.
Understanding the Chinese Market
This focus on comfort in the back was a product of market research, specifically in China. Both Woodhouse and Celentino were keen to underscore the influence of Chinese market sensibilities in the design and development of the new Continental.
In China, luxury car customers are often driven around during the week and drive themselves on the weekends. This caused Lincoln to pay more attention to the rear passenger experience. The result was the rear seat amenities package.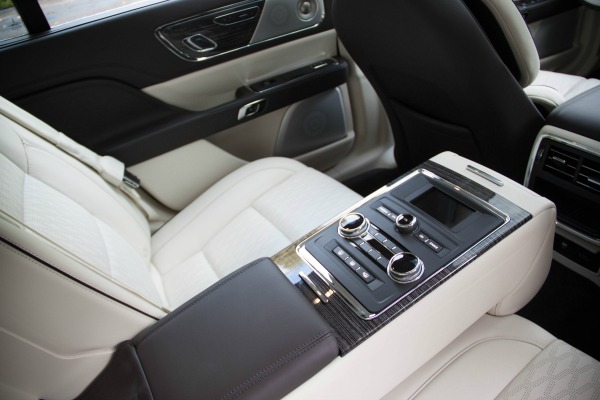 The goal is to maximize controls from the rear seat. Things like full recline, massage, heat, lumbar support, Revel audio controls and available USB are in the mix. Customers in China can feel all the comforts of the Continental no matter where they're seated, whether they're leveraging the quiet rear cabin for a business meeting, being driven around long distances or taking the wheel themselves.
China was the third country to see the 2017 Continental, after Lincoln launched in the US and Canada, so the market is clearly an important one for the American brand. According to Forbes, Lincoln's sales in China were up 191% year over year in the third quarter of 2016. Celentino said that China will be the biggest luxury market in the world by 2019 or 2020, and Lincoln plans to have 60 dealerships open in China by the end of the year.
Ending on a High Note
Part of my day out with the 2017 Lincoln Continental included a visit to The Village Studios, a former masonic temple that was converted into a recording studio in the 1960s. Located just off Santa Monica Blvd, right near the 405 in West LA, The Village has been home to some pretty amazing recording sessions. The Stones recorded "Angie" there. Heart recorded "Barracuda" there. This is the spot where Dr. Dre and Snopp Dogg recorded the Chronic.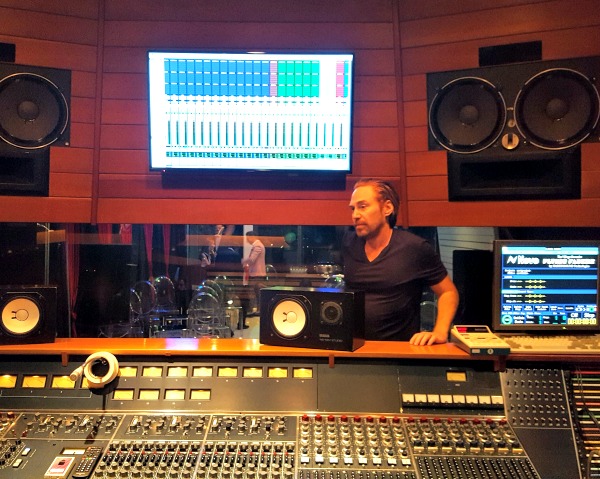 We met up at The Village with electronic music producer Photek and previewed the Revel audio system, a major highlight of the 2017 Lincoln Continental.
Perched in front of a sweet, 48 channel Neve Mixing Console that was built in 1972 and shipped over years ago from Chicago, Photek broke down a few tracks for us, going through the different component parts of two remixes (including Photek's remix of "One Love" from Bob Marley and the Wailers) and a new track he was working on.
"The car is the test ground for a lot of music as you're making it," Photek said. It's the best spot for "listening to the version in the works."
And what better way to preview a working track than a day spa on wheels with the best in-car sound system ever created?
Seriously though, the Revel sound system in the 2017 Lincoln Continental is no joke. Revel has an exclusive deal with Lincoln and rolled out their first car sound system in the MKX. The Revel team dictated the placement of all 19 speakers in the car. The attention to detail is just unimaginable.
Imagine a car stereo system where all sounds it each passenger at the same time a magnitude. Where smooth distribution of high frequency sounds is a goal of in-door waveguides. Where shorting rings provide a sound so crisp you'll hear parts of songs you never knew where there. Where you can adjust your experience to listen to stereo, onstage or audience modes.
Now imagine a sound system that actually uncompresses your music files. This is the next level quantum logic system from Revel that's in place in the Conintental. All your compressed MP3 files and streaming music sources are injected with a fullness that opens up frequencies and provides a richer sounding listening. It's great way to earn back those frequencies we all tend sacrifice in the name of convenience.
If you're not a fidelity nerd and you don't care about frequencies and waveguides and distortion and all that, that's okay. You don't really have to worry about that stuff. Revel spent the last 19 years trying to sort it all out. You just need to know that this is the best sound system you've ever experienced in a car. Period.
The entry price for the 2017 Lincoln Continental is about $45,000. The price point gets into the high 70s for the super sweet Black Label rear seat amenity loaded Continentals that I checked out. If you're into being comfy in any seat, enjoying a smooth ride in a dapper car with some serious history or if you just love music so much that you want to spend more time listening to tunes in your car than living life outside of it, the first Lincoln Continental to come out since 2002 is definitely worth checking out.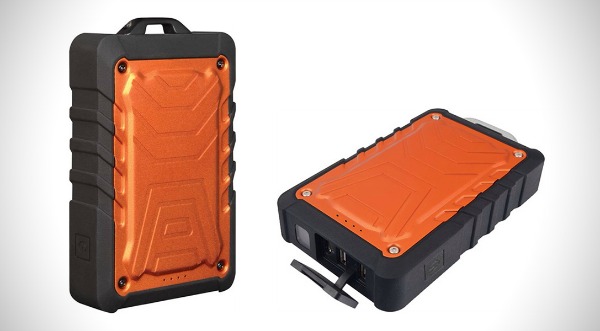 Whenever I leave the house for more than an hour so, I always have some sort of charging device in tow. Maybe I'm on my phone too much, but I'm just spoiled like that. I like keeping track of the latest football news, streaming music whenever it suits me, looking up directions for the quickest route someplace to avoid LA traffic, settling arguments on trivia and so forth. I also crush a lot of candy on the regular. It calms me down.
The point is we're all so tethered to our cell phones that whenever we find ourselves low on juice, a very particular type of panic sets in. The prospect of losing that digital extension of ourselves is discomforting. We've all been in this situation. That's why we stock up on portable battery packs.
But not all battery packs are created equally. Some are more transportable than others. Some have short lifespans. Some chargers get you fully juiced up in no time and others just sort of sit there, on, but not really helping your cause. Sometimes a little pocket battery thing will do the trick if you need just a little boost before you get back to a wall charger. Other people have battery pack needs that can best described as "industrial."
The ToughTested rugged battery pack is made for people with industrial-style device charging needs. It's not something you necessarily want to stash in a pocket. Not to say that you can't – the thing isn't that big – but it does have some heft to it. This isn't a rinky-dink, plug-in-a-cord-and-hope-for-the-best type battery situation. It's an 8,000mAh weatherproof dual USB battery pack that provides up to five full charges for most smartphones and is IP-65-rated for water, dust and shock protection.
Got one of those little cig lighter chargers in your car? Forget about it. The ToughTested rugged battery pack is like 30 of those things wrapped up into one little brick. It charges up to two phones at once at a noticeably fast pace (something called InstaSense technology allows for the fastest possible charge). And you can keep getting more juice out of this thing long before it's fully drained.
Outside of all this super functional utility, I appreciate that this thing feels like it could survive an apocalypse. Seriously. You can drop this in the sink, out of your car or off a building and still charge up two people's cell phones no problem. Heading to the beach with your phone at 25%? Toss this pack in your beach bag and you'll be good for at least a few days. You'll want to make sure your phone is protected from the elements, but you know you don't have to worry about your battery pack.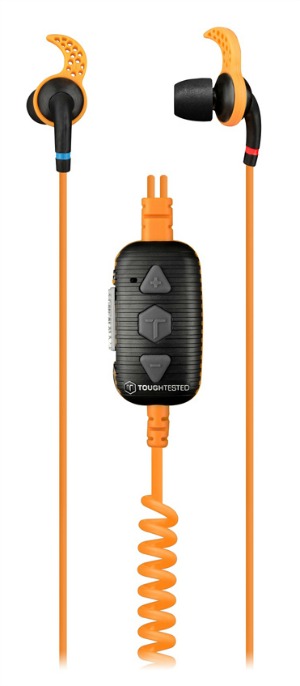 Along with the rugged battery pack, ToughTested also sent us out a pair of Marine waterproof earbuds to review. True to the brand name, these earbuds were designed to take a beating. The cord uses silicon-coated Kevlar. Kevlar, bro! And these things are IP67-rated to be water, sweat and dust resistant.
What does IP67 mean anyway? Glad you asked! IP stands for Ingress Protection and the full IP code is the Ingress Protection Rating (sometimes referred to as International Protection Rating). It's an international standard that "classifies the degrees of protection provided against the intrusion of solid objects (including body parts like hands and fingers), dust, accidental contact, and water in electrical enclosures." The whole point of this rating is to give consumers more detailed information on products that are marketed as "waterproof."
The first digit in the IP code refers to level of protection against solids (0-6) and the second digit refers to level of protection against liquids (0-8). So an IP-67 rating is pretty amazing. The "6" means that these earbuds are "dust tight" with no ingress of dust; complete protection against contact. The "7" means that these earbuds are protected from water immersion up to 1 meter.
So when ToughTested says these earbuds are waterproof, they mean it. If you're the kind of outdoorsy type person who likes to pair wilderness with a great soundtrack, these earbuds are definitely worth checking out. Their toughness is unquestioned and the noise cancellation factor on these guys is legit. We're talking a Certified Noise Reduction Rating (NRR) of 26db. You could basically use these as an earplugs-only option if you just want to drown out any outside noise.
The sport-fit shark fins on the buds themselves make for super secure in-ear fit. The Halo 360 mic and quick access controls allows you to easily handle phone calls. My one complaint is that I would prefer a bit more on the low end of the sound spectrum, but if you're wearing these on a boat, you're probably not overly concerned about bumping basslines.
If you tend to abuse your electronic devices, take a look at these two products from ToughTested. If they work under extreme conditions with top protection ratings, they'll probably suit your day-to-day device habits just fine.