Chris Stout
Posts by Chris Stout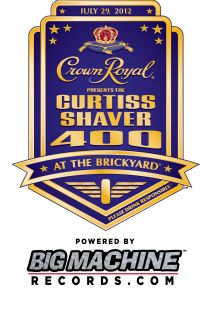 Crown Royal's been running a cool contest that honors one local hero for their service by giving them naming rights to a NASCAR Race at the Indianapolis Motor Speedway. The Sprint Cup series race that will take place in Indy on July 29 is now called Crown Royal Presents the Curtiss Shaver 400 at the Brickyard powered by Big MachineRecords.com. The winner of the contest, Curtiss Shaver, is a firefighter from Troy, Alabama.
Shaver lost his lower left leg in a farming accident, but his life was saved by local firefighters. After this incident, Shaver began a lifelong career as a firefighter and EMT. He's also a huge NASCAR fan.
After Shaver was selected, Crown Royal held a ceremony in Troy that included laying a replica "Yard of Bricks" in the downtown area. Shaver participated in this effort to bring a piece of the fames Brickyard in Indy to his hometown. He laid the final brick which featured an engraving of his name and the race logo.
There will be a bunch of events and celebrations in Indy on race weekend that will honor Shaver. He'll ride his own pre-race pace car, kiss the bricks and even deliver the trophy with his name on it. Shaver's's the sixth person to be awarded race naming rights. After making the final five this year, Shaver was voted the winner by adult fans who voted on the Crown Royal Facebook page.
I'm heading to Indy for race weekend and I hope to congratulate this guy in person. Seems like a pretty cool honor for a very deserving dude.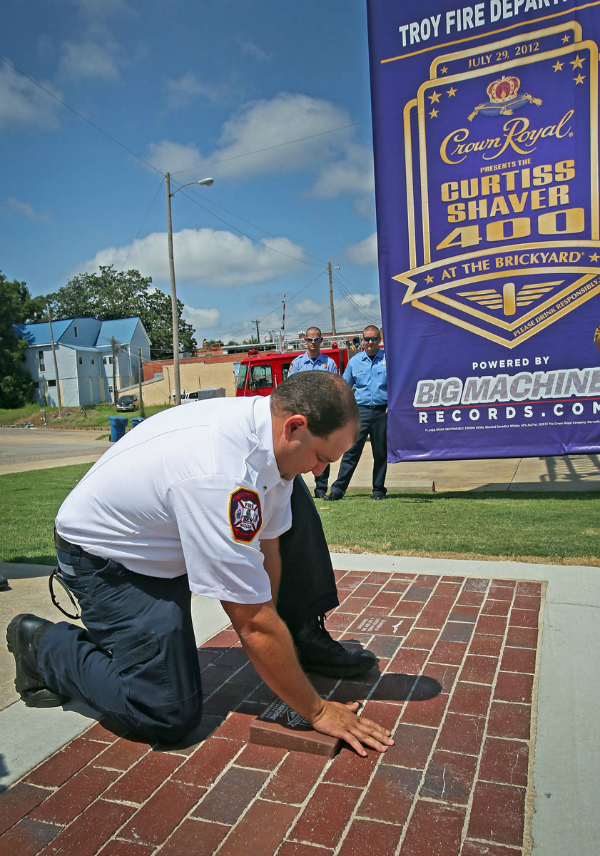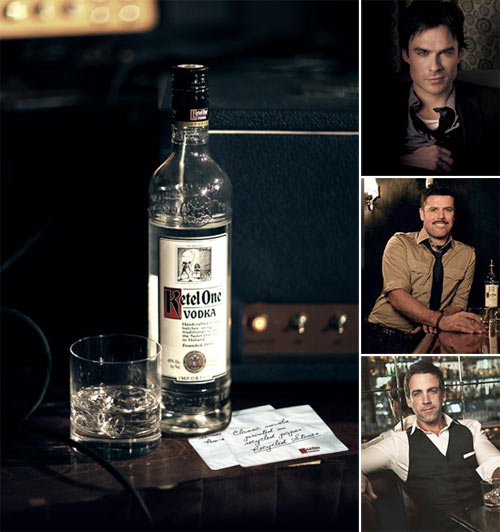 Are you sitting on an amazing idea that will enhance the modern world in a gentlemanly manner? Do possess the core values of entrepreneurship, philanthropy and all around gallantry? Well if so, GQ and Ketel One Vodka want to hear from you.
A Gentleman's Call is a nationwide campaign that seeks to invest in an original, game-changing idea that "champions the lifestyle of the modern gentleman." If you have a thoughtful idea that you think is deserving of a 100K push, visit www.AGentlemansCall.com to share it. Make sure to get your entry in before July 29.
After July 29, five projects "exemplifying a higher standard of thinking and living" will be chosen. The five final projects will be voted on by consumers, and the Grand Prize Winner will received the $100,000 investment from Ketel One.
Leading the call for gentlemanly endeavors are three ambassadors who epitomize the values of inspiration, craftsmanship and philanthropy: Actor and activist Ian Somerhalder, Actor and recording artist Carlos Ponce and Movember Foundation CEO and Co-Founder Adam Garone.
You must be 25 years of age or older to enter. The contest is void in California and Puerto Rico. To enter, follow the on-screen instructions at www.AGentlemansCall.com and provide a written description of your idea in 1,000 characters or less. Limit one entry per person. To read more about the official rules of the contest, visit http://www.facebook.com/KetelOne/app_228870700557121.
Photo via Design-Milk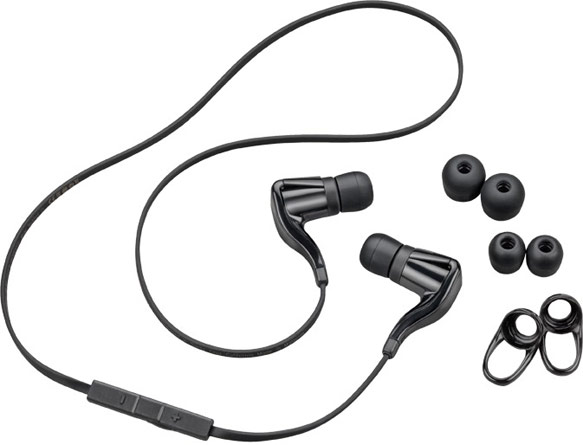 What's there not to love about wireless headphones? How can these not be standard issue already? We live in the 21st century. We can fit entire music, movie and gaming collections in our pocket, but we still have to be audio-tethered to our smart devices and tablets? Not so, people. There's a better way.
Plantronics BackBeat Go wireless headphones are the truth. They're manufactured in Santa Cruz, California (go Slugs!) and they do exactly what they were designed to do. It's easy to connect these things to any Bluetooth enabled device. It can handle voice calls, music, podcasts, movies and all that stuff.  The unit features an intuitive and unobtrusive control section right near the right ear bud. It's easy to power the unit on or off, adjust volume and control calls. When fully charged, you can get 4.5 hours of continuous listening action out of these things or up to 10 hours of standby juice.
If you're searching for insanely sophisticated noise cancellation or big time booming bass, these aren't the headphones you're looking for. The Digital Signal Processing and full duplex echo cancellation isn't terrible, but there are better options out there on the market, especially if you're willing to sacrifice the wireless factor. You can also get a lot more bass boost with another set of head phones, but again you'd be sacrificing comfort for boom boom.
And the comfort factor shouldn't be underestimated. The lightweight unit weighs less than half an ounce. The tangle-free cord combined with the lightness of the headphones makes for a super comfy experience all around. The cord that connects the two ear buds rests on the back of your neck, which makes it seem like you aren't wearing headphones at all. The cord doesn't tangle and it doesn't feel weird resting on your neck. It comes with a few different earbud options as well, so you can find the buds that fit you just right.
The Plantronics BackBeat Go headphones cost $99.99. Not cheap by any means, but the convenience and comfort factor is unmatched. If you want to keep listening to tunes in the office and walk up to 33 feet away from your desk, if you use your phone in your car and you need voice clarity or if you just like the idea of having headphones on that you'll totally forget about, these are worth picking up.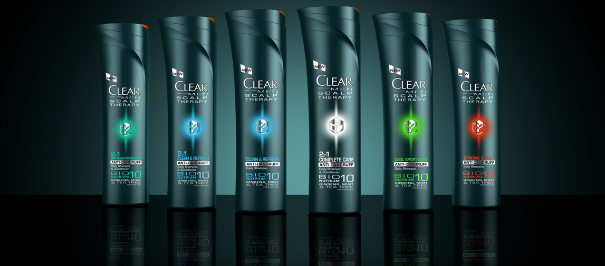 I've been a loyal Head & Shoulders guy for years. I wouldn't say I have a serious dandruff problem, but I do get an itchy scalp from time to time. And like all guys, when I find a grooming product that I like, I stick with it for a long time. I'm just loyal like that.
So it was with some hesitation that I tried out the new Clear Men Scalp Therapy shampoo. Could this stuff really replace my go-to Head & Shoulders bottle?
Well for starters, it's a 2-in-1 shampoo and conditioner product. That's helpful because I can't remember the last time I ever purchased a bottle of conditioner. I mean who really buys a separate bottle of conditioner these days. If you're a guy, it's just not necessary.
I tried the Clear Men Scalp Therapy Complete Care 2-in-1 product and I liked it. It smelled good. Kind of hard to describe, but imagine a type Head & Shoulders consistency with a subtle Herbal Essence kick. The formula includes a blend of 10 nutrients and botanical actives called Bio-Nutrium 10. This cocktail of goodness includes ginseng, soybean, sunflower, tea tree, natural mint, vitamin E, vitamin B, almond and coconut oils. So yea, the stuff smells good.
And it feels pretty invigorating, too. The thing I like the most about this shampoo-conditioner combo is that it suds itself up like there's no tomorrow. You put a little bit of this stuff in and start working it a bit, and the next thing you know, you got lather for days.
It's got a little tingle to it as well. Maybe it's the Pyrithione Zinc working its dandruff-eliminating magic. I'm no scientist, so I'm not sure. I just like the tingle.
So I've been using this stuff for the past few weeks and I haven't had many problems in the itchy flaky scalp department. It's got the 2-in-1 action, it smells good, lathers up big time, brings the tingle and seems to be working. All-in-all, it's enough to make me reconsider my long term relationship with Head & Shoulders (it's not you, H&S, it's me). Clear Men Scalp Therapy Complete also comes in these flavors: Cool Sport Mint, Clean & Fresh, Dry Scalp Hydration and Strong + Full.
Do you want to try this stuff out for yourself? Well you're in luck, cause we're giving away 10 bottles of Clear Men Scalp Therapy. The winner of this giveaway will pretty much be set on shampoo purchases until next summer. To enter, like us on Facebook and send us an email below and tell us why you want a year's supply of free Clear Men Scalp Therapy. We'll pick a winner at random next Tuesday, July 10.
Good luck!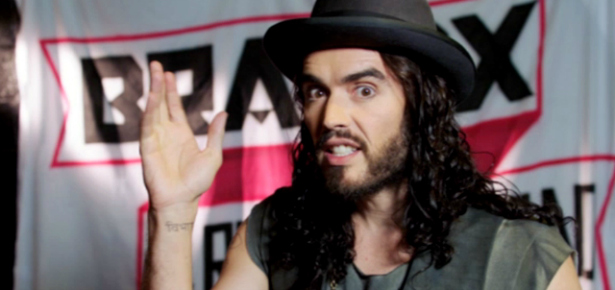 MANjr attended a live taping of the first BrandX show this past Monday, and we got to see comedian Russell Brand in his element. The show premieres tonight at 11 p.m. on FX, so be sure to check it out. If you want to witness Brand in person, and experience a behind-the-scenes look at his new TV format, you are in luck my friend. MANjr is teaming up with FX for a sweet giveaway that can send you and a friend to Los Angeles to attend a live taping of FX's first late night comedy show.
The live taping will take place on July 23 or July 30, and your trip will include roundtrip airfare, hotel accommodations, meal vouchers, ground transportation and entry for two to see the live taping of BrandX. The approximate retail value of this prize package is $2,340. Not a bad haul, folks!
We're running this awesome giveaway until July 2, so get in on it quick. You must be a US resident over the age of 21 to enter. Limit one entry per person.
To enter, just use the form below and tell us why you want to see a live taping of Russell Brand's new show in person! This guy has a rabid fan base, so get in on this while you can!
If you want to read the fine print, check out the official rules for this sweet sweepstakes.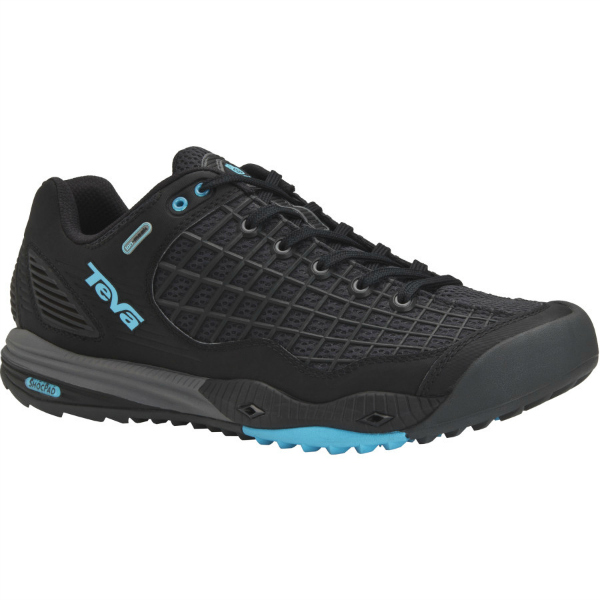 It's summertime, and the living is easy. We're officially hitting the seasonal sweet spot of 2012. That means blue skies, high temperatures and conditions that make you feel bad for not getting out and enjoying the great outdoors. It's time to hit the beach. Go camping. Water ski. Fish. If you ride bikes, get out there and peddle. If you like to run, go jog it out with the nice scenery. And if you enjoy hiking, go out and conquer some tough terrain. Just make sure you have the proper shoes with you.
A pair of Teva Reforge Ion-Mask shoes should do the trick. The ion-mask technology used to coat the shoe actually repels water on a molecular level. Every fiber is protected from moisture on a nano scale. So if you're about to jump a creek and you're worried about getting a case of the wet-socks, fear not. These shoes will keep you dry.
They'll also make sure you don't slip and break your neck, which is especially good for clumsy fellas like me. The Spider365 sole has got the special grip action you need to conquer any terrain and the extra ridges on the side of the sole and heel stabilizer will help you stay connected to whatever surface area you're trying to conquer.
If you're hike is a long one, it's a good thing that these kicks are comfortable, too. The Reforge Ion-Mask shoes use the same Mush-infused top sole that comes standard on the Teva flip flops and the Mush Frio Slip-ons.
So all around, not a bad bit of shoe. It is a bit on the pricey side, but that's what you pay if you want high-tech footwear. They retail for $130, but you can find 'em priced a lot less if you look around online.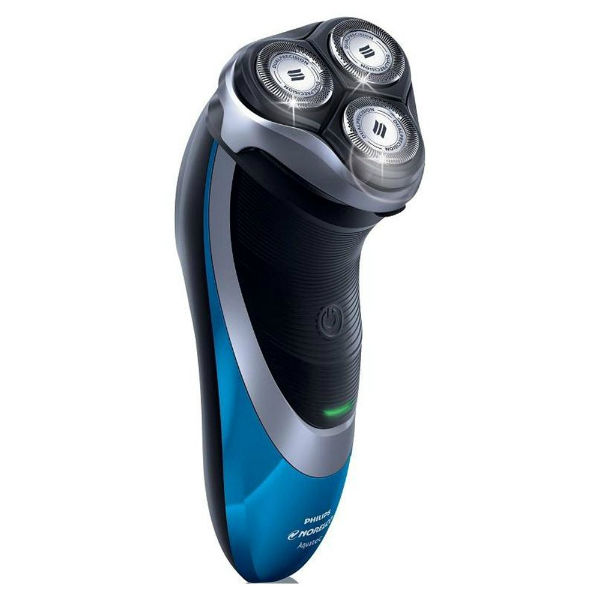 So a few weeks back we accepted the Philips Norelco Go With a Real Pro Challenge. We made MANjr's resident hairy guy Danny Dabiri grow out a hockey playoff beard, and according to team sources, this may have directly contributed to the Los Angeles Kings winning their first Stanley Cup. We followed Danny's beard progress and even gave him a trim using the Philips Norelco Vacuum Stubble and Beard Trimmer Pro so his scraggily hockey playoff beard wouldn't get too out of control.
After the hockey playoffs ended, it was time for Danny to say goodbye to his Persian face rug. He enjoyed his time among the bearded ranks, but the playoff beard had run its course and achieved its desired effect. It was just time to move on. So Danny shaved the thing off using the Philips Norelco PowerTouch with Aquatec AT830. Here was the result: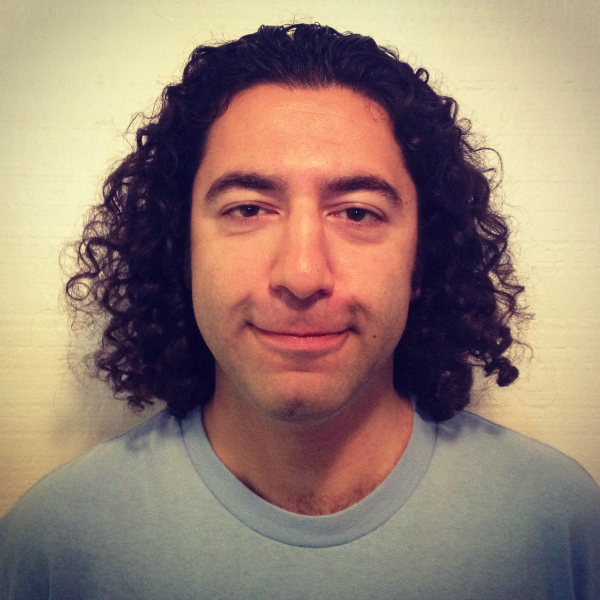 The PowerTouch with Aquatec is a dual purpose shaver that can be used wet or dry. So for dudes with the sensitive skin, you can use foam or shave gel in combo with the shaver. For more rugged faces, or just to maximize speed and convenience, you can just go with a dry shave. The heads of the shaver pivot and flex to follow the contours of your face. The DualPrecision heads also target short stubble and longer facial hairs simultaneously and they use the patented "lift and cut" system to lift up your face whiskers and cut them as close as possible to the surface. You've seen the commercials, so you know what I'm talking about here.
So Danny used this thing to tackle his playoff beard, and that was no small task. Even with the trim, Danny had still developed a pretty thick coat of chin fur. But the PowerTouch performed well under pressure. It really helps to use shaving gel with the thing. Otherwise, with a beard like Danny had, you're just asking for too much.
Danny ditched the blade and went with the shaver for the last couple of weeks. Once the full beard was hacked through, the dry setting was way better for quick maintenance. Now the guy doesn't have to spend a girl amount of time in the bathroom while getting ready every day. Just a couple quick minutes with the PowerTouch and he's good to go. If you let your beard go a few days without any maintenance, then it's probably best to go back to the wet shaver approach.
There may be a time when Danny reaches for a razor again, but probably not in the short term. It's just too easy to maintain his scruff with the thing. As long as you keep your facial hair situation in check, you can reach for the PowerTouch for quick maintenance and a pretty close shave.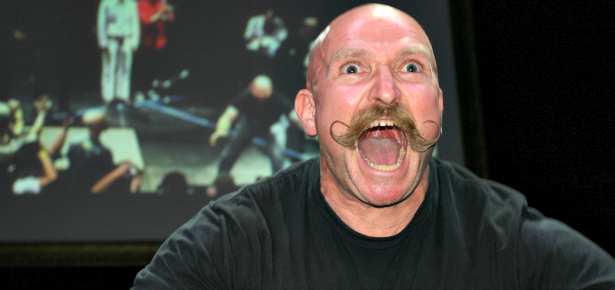 The fine bewhiskered gentleman of the Los Angeles Beard and Mustache Club hosted the second annual LA Beard and Mustache Competition on June 24 at the Belasco Theater in Downtown LA. I attended the inaugural competition in 2011, and I have to say, this year's event was bigger and better by any measure. There were more competitors, more spectators, more vendors, more food trucks – you name it. I think the secret is officially out. Bearding, as a legit and extra-enjoyable sport, has arrived in LA. The way these competitions are expanding, next year might be invite only. Let's hope not though, cause man I love me some cutthroat facial hair battles.
You just feel manlier being there. Maybe it's the crowd, with babes and beards (and babes-with-beards) as far as the eye can see. Maybe it's the layers of one-upmanship and camaraderie between the competitors. Whatever it is, I like it. You got good people, a friendly vibe, cute chicks and some friggin' amazing displays of whisker wizardry. What's there not to like?
If you didn't get to attend the 2012 LA Beard and Mustache Competition, fear not. I put together some video highlights for you, set to some up-tempo beats for your viewing pleasure. I didn't capture all the greatness, but I hope I did this sweet event some justice. Enjoy:
Some photos from Sunday: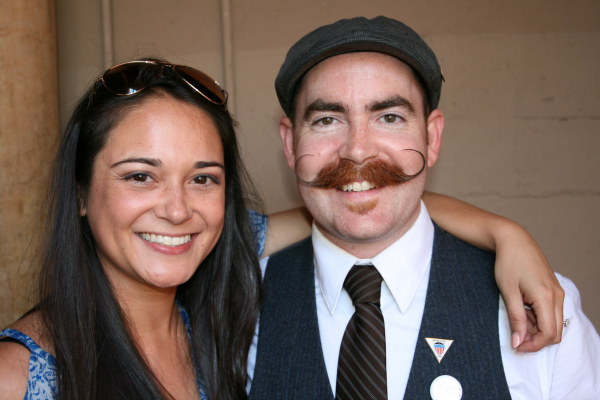 If you're curious who won, here are the complete results of the competition:
Natural Mustache
1. Alfred Nash
2. Javier Quintanilla
3. Brenden Kenney
Business Beard
1. Mark Hurlston
2. Patrick Daniel
3. Karl Dunn
Goatee
1. Kevin Riordan
2. Chris Noel
3. Stephen Scarpa
Sideburns / Muttonchops
1. Nate Johnson
2. Aaron Abravaya
3. Jan-Michael Losada
Groomed Beard
1. Jeffrey Moustache
2. Joshua Davis
3. Shawn Hasson
Whiskerina
1. Killo Kitty
2. Emily Abravaya
3. Lindsay Stinner
Styled Mustache
1. Sean Raiger
2. Robert "Cowboy Bob" Richardson
3. Richard Schipper
Full Beard Natural
1. Ryan Dreyer
2. Scott Lehr
3. Riqo Sanders
Freestyle
1. Aarne Bielefeldt
2. Justin Vorhauer
3. Jack Tannatt
Photo Credits: Ranil Wiratunga, Cathy Zandueta
It's that time of the year, folks. That's right, the 2nd Annual Los Angeles Beard and Mustache Competition is taking place this Sunday. There's still time to score tickets, too.
It all goes down this Sunday from 2-9pm at The Belasco Theater. Tickets are $15 for spectators or $25 for a competitors spot. Visit LABeardComp.com for tickets and registration. If you want to know what to expect, check out this video from last year's competition: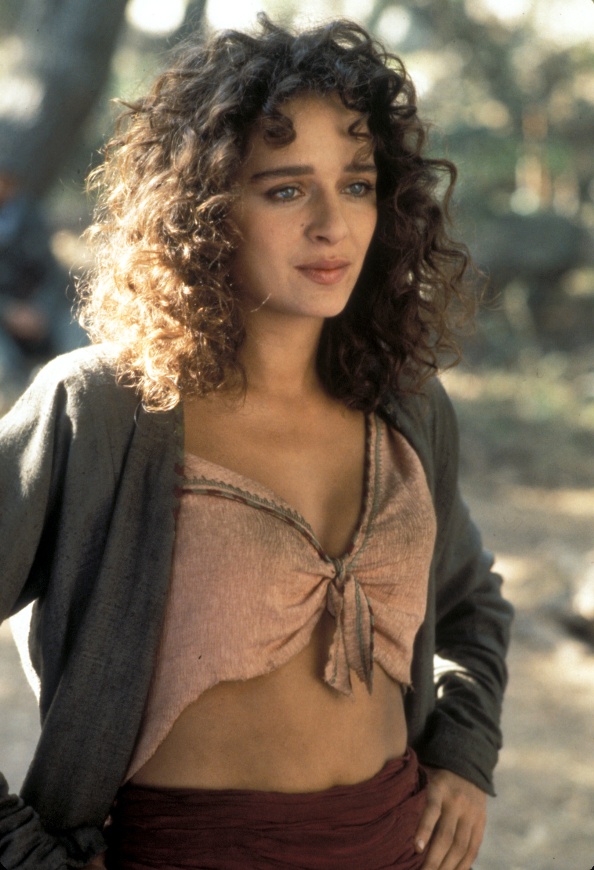 I got home late the other night, flipped on the TV and started watching Big Top Pee Wee on Cinemax 5. What can I say? It was late, it was on and it seemed like a good idea at the time. While watching the romance unfold between Pee Wee Herman and Gina Piccolapupula, I realized that I haven't seen Valeria Golino, the actress who played Gina Piccolapupula, in a really long time. Remember when Valeria Golino was absolutely on fire? Join me as I reminisce over that sick five-year run she had from 1988 to 1993.
Big Top Pee Wee was Golino's big break (it was also the film debut of Benicio Del Toro, who Golino was engaged to for five years). Her next film was Rain Man, where she played Tom Cruise's hot girlfriend and gave autistic Dustin Hoffman his first kiss. In 1991, she starred in Hot Shots! and followed that up two years later with Hot Shots! Part Deux.
Who could forget that steamy love scene in Hot Shots! where Charlie Sheen uses Golino's sexy belly button as a springboard for olive sports and then fries up bacon, eggs and hash browns on her sizzling stomach? Classic!
So watching Big Top Pee Wee I kept wondering what happened to this sultry Italian bird who could sexy up two Hot Shot! films just by breathing the word "Topper." After the Hot Shot! movies, she starred in Clean Slate with Dana Carvey and appeared in Immortal Beloved (1994), Leaving Las Vegas (1995) and Escape from LA (1996).
It seems like Golino shifted her focus to Italian cinema after that, which is kind of weird considering that her sexy voice was actually overdubbed in some of the films in her native land. She resurfaced a couple of times in US films like Things You Can Tell Just By Looking at Her and Frida, but that was like 10 years ago. From the looks of her IMDB page, she's still making movies in France and Italy.
Anyway, I hadn't seen her in awhile so I thought it'd be nice to revisit her high profile hotness that peaked in the US around the mid-90s. After a quick Google search, it looks like this 45 year old actress from Naples has still got it.
Valeria, we salute you!