Sports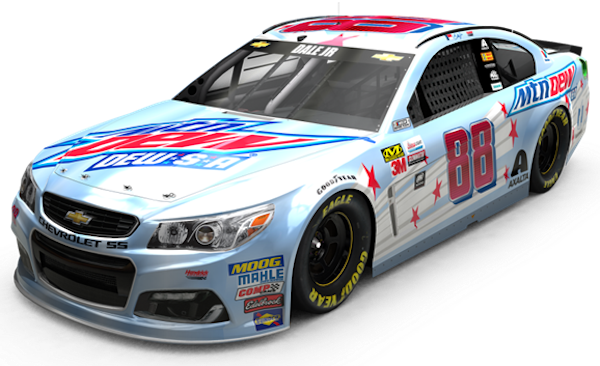 Some cool news coming from the racing world. To celebrate America's favorite summer holidays, Mtn Dew is teaming up with decade-long partner Dale Earnhardt Jr. for his final racing season to celebrate America and introduce a new flavor that is sure to be the go-to drink for any summer gathering: DEW-S-A.
To celebrate DEW fans' flavor-mixing experiments on social media, DEW-S-A was created from a combination of three fan favorite flavors: Code Red, White Out and Voltage to make it a red, white and blue summer across America. What better way to promote this new product than with an infomercial starring "pitchman" Dale Jr.– and a fully functioning 1800 call-in number – 1-877-DEWSA-88 – for fans to purchase the product!
Coming up this weekend at Kansas Speedway on May 13, there will be a special Mtn Dew DEW-S-A paintout on Earnhardt's No. 88 Chevrolet SS. Red, white and blue in-store displays across the country will feature the same bold star-spangled graphics, but will be easier for fans to see than the paintout on Earnhardt's Hendrick Motorsports car as it zooms by at nearly 200 mph.