Lifestyle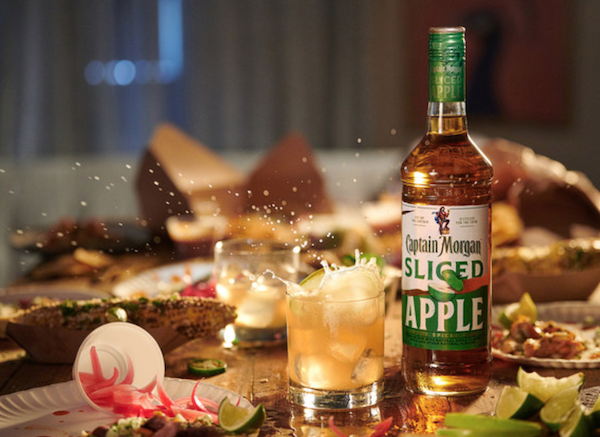 There's something new dropping this fall and it's ripe for the taking. Captain Morgan is hitting the shelves with Captain Morgan Sliced Apple Spiced Rum – something brand new that's sure to shake up the rum category as a spirit that is so delicious it can easily be enjoyed neat or on the rocks.
There's more fun to be had with this twist on a classic – we took the flavor of our signature Original Spiced Rum, added a subtle hint of ginger and fused it all together with the deliciously juicy and crisp taste of fresh cut apples. Captain Morgan Sliced Apple is all about making sure you and your friends can enjoy and celebrate the good times with a flavor everyone loves, whether you're near or far.

Five artists worked with Captain Morgan to design murals in the communities they call home – New York City, Los Angeles, Miami, Austin and Atlanta – that pay tribute to some of the country's most vibrant and iconic cities and neighborhoods. In their own unique, signature styles, each artist's mural showcases some of the diverse flavors, people, art and sounds that make up the irresistible spirits of the communities that Captain Morgan Sliced Apple is out to celebrate.
Nothing screams autumn like sliced apples. They're crisp, refreshing, sweet yet tart, exploding with flavor and perfectly suited for the fall (or any) season. With all that flavor packed into Captain Morgan Sliced Apple, there's something for everyone 21 and over to sink their teeth into – serve it neat, on the rocks or as a chilled shot. Captain Morgan Sliced Apple is so delicious that we recommend giving it a try on its own, but if you're looking to spice things up, it can be used to add variety to some of your favorite signature cocktails like the Captain Morgan Apple Crisp.
Apple Crisp
1 oz Captain Morgan Sliced Apple
.5 oz lemon juice
Cubed ice (in shaker)
Lemon wedge for garnish
Directions:
Pour Captain Morgan Sliced Apple and lemon juice into a shaker over ice.
Shake and pour into shot glass.
Garnish with lemon.