Entertainment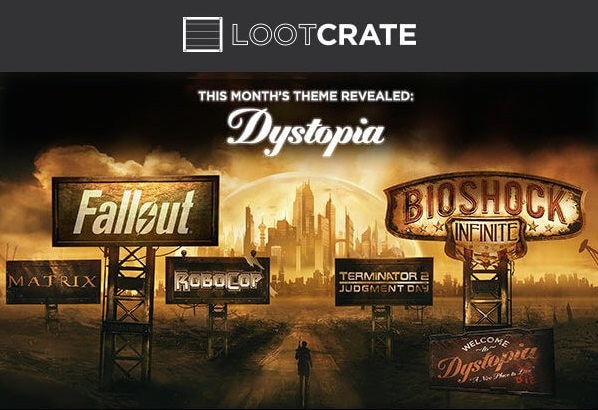 Many people hope the future is filled with unlimited tech like flying cars, but what if the machines turn on us? Films like The Matrix and Terminator show those possible gloomy futures. Hopefully we won't become batteries like our friends Neo and Morpheus.
How about we focus on the present? This month Loot Crate is celebrating the Dystopian themes of the future. From The Matrix to Fallout, Loot Crate has you covered. In the June cate some of the items are a T-shirt, a Dorbz figure, the famous Loot Pin, and much more.
If you are new to Loot Crate I will be happy to break it down for you. You will receive about four to six items over $45 of retail value in every crate. You can even get a discount and special gifts if you sign up for a 12 month plan. These crates are money. Below you can check out my unboxing video from Loot Crate. I was thrilled to get a RoboCop T-shirt in this month's crate.
Like what you see? Get a subscription. July's theme is very futuristic.  They have packed July's crate with items from some of pop culture's favorite predictions of science and the future like Star Trek, Futurama and more. Make sure you subscribe by 7/19 at 9pm PST to get July's crate!
There are different themed crates as well. There is a Loot Anime, Loot Gaming, Loot Pets, Firefly, and LVLUp. They even have limited edition Star Wars and Call of Duty crates. You can pick out the best one that fits your style and your budget. Go to www.lootcrate.com for more info on each one and to start your subscription today!