Entertainment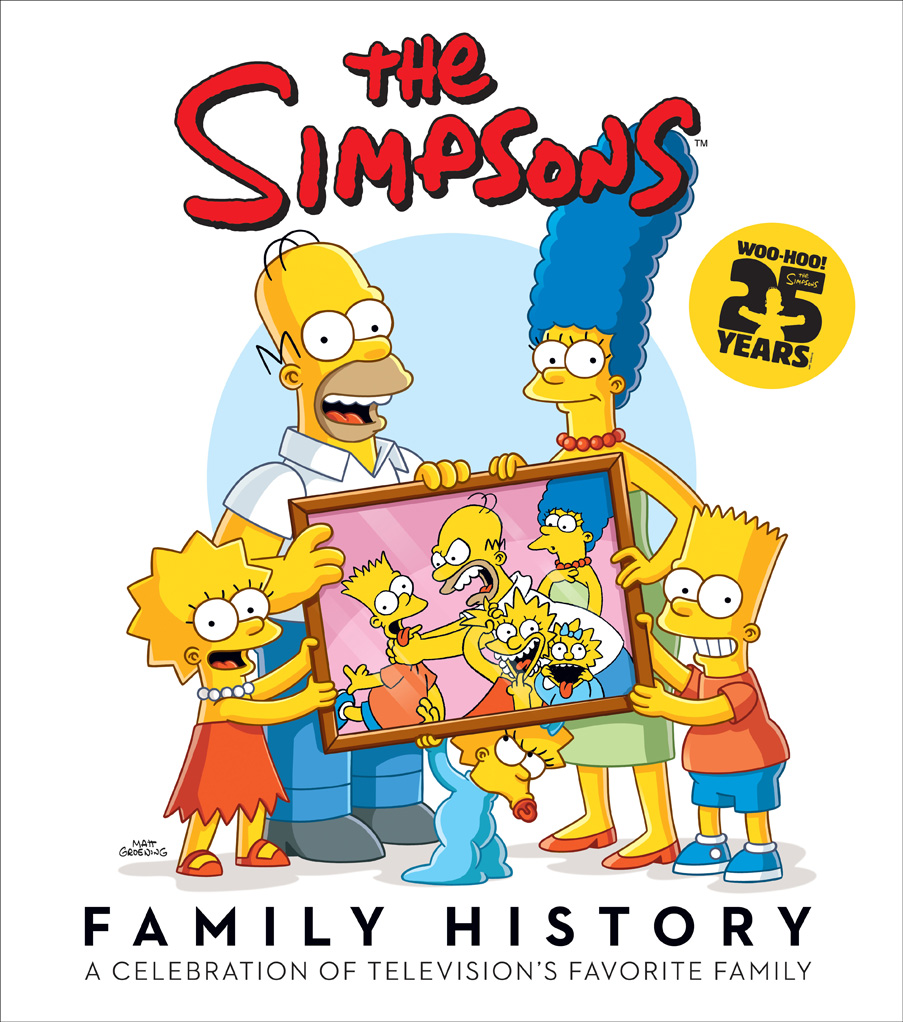 Since its debut in 1989,The Simpsons has become one of the most influential forces in television and comedy history and along the way has broken many records: It is the longest-running American sitcom, the longest-running animated series, and the longest- running prime-time, scripted television series. In any list of the world's leading families, the Simpsons would stand out. To commemorate The Simpsons incredible 25 years on the air, this fall ABRAMS will publish The Simpsons Family History. The book is the definitive piece of fan memorabilia and tells the story of this typical, but also completely remarkable family—its rites of passage, milestones, achievements, travels, genealogy, and more.
The Simpsons Family History travels through time with series creator Matt Groening as he pulls back the curtain and reveals the events that turned this average family into a pop-culture phenomenon. Readers will marvel at hidden moments they never knew they missed, as all the pieces of Simpsons family history fall into place. This large-format, richly illustrated book is the ultimate family album, and the perfect way to celebrate the Simpson's 25th anniversary. It is also the first Simpsons book to pay tribute to the extraordinary visual artistry that has made The Simpsons the most consistently entertaining, enlightening, and inventive show in the history of television.
The book comes out on September 23rd and you can pre-order the book from ABRAMS Books by clicking here! I got a chance to preview this book and it is fantastic. As someone who became a fan of The Simpsons when I was a kid this book reminded me of the many hilarious episodes. The book is bright, colorful, and full of fun facts about each episode. There were things that I learned from reading it. This book is a MUST HAVE for all you Simpsons fans.