Entertainment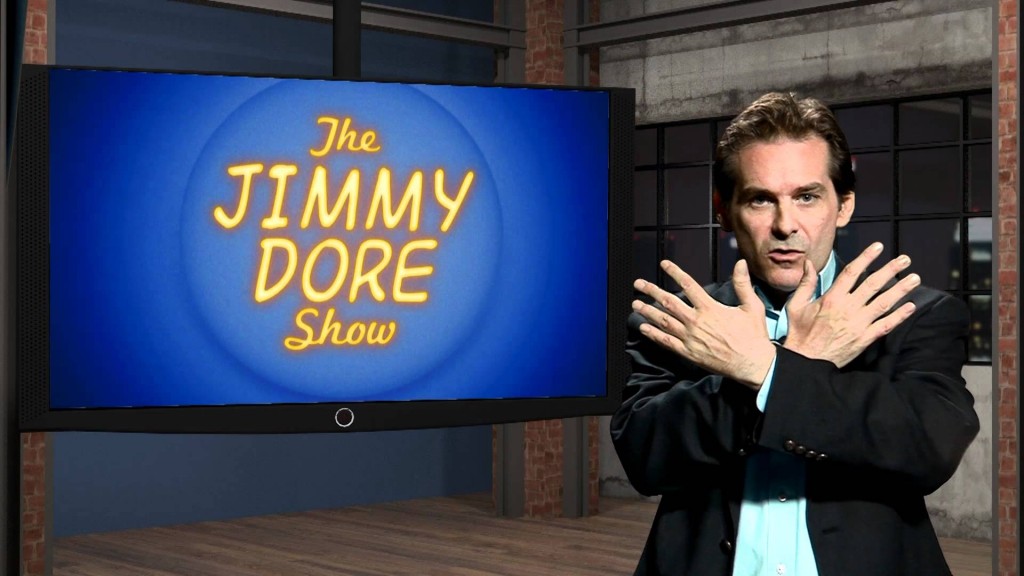 Jimmy Dore is the host of The Jimmy Dore Show, which originates from KPFK Los Angeles and is broadcast nationwide on Pacifica Radio Network, as well as online through The Young Turks Network. He has starred in several Comedy Central specials, including the award-winning One Hour, Citizen Jimmy, which was chosen "Best of The Year" by iTunes and named one of the Top Five Comedy DVDs of the Year by Punchline magazine. He has made dozens of appearances on late night talk shows including performances on The Jimmy Kimmel Show, The Late Late Show with Craig Ferguson and NBC's Last Comic Standing. He was also a writer and performer in the Off-Broadway hit The Marijuana-Logues.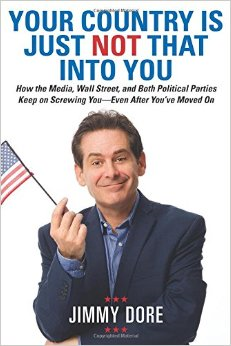 For more than a decade, Jimmy Dore, has been observing America's political scene through the lens of the media. With an eye for the cracks in our national discourse and a sharp sense of bipartisan satire, he's collected abundant fragments of failed deception, outrageous absurdity, and truth. Weaving these fragments together, Dore now proudly presents a glaring mosaic of what's wrong in America wrapped up in a hilarious book, "Your Country Is Just Not That Into You."
With his signature incisive humor, Jimmy Dore writes what countless intelligent, hardworking Americans really think about the crap spewing from the mouths of elected officials, captains of industry, and revered members of the media, and others in positions of power.
I got a chance to speak with Jimmy about his book and why he feels that America is just not that into you!
Listen to the interview HERE!
Purchase Jimmy's book HERE!