Uncategorized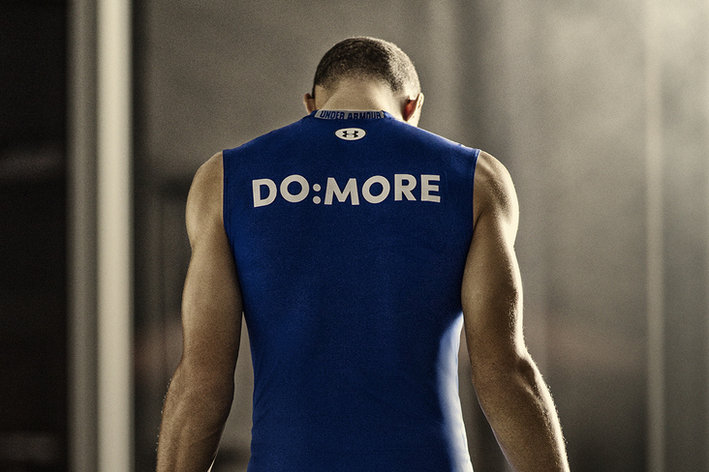 Most of us can't wait for the madness to begin. We have finalized our brackets for the 100th time and we are ready to watch the underdogs take on the powerhouse teams. As guys we are always looking for some ways to get more done at once. So guys are ready to put more things on that to do list? No better time to start then now right?
There comes a time during every NCAA® March Madness® when the underdog comes face to face with the goliath. Every year, basketball fans are witness to amazing buzzer-beating moments and historical, dramatic upsets. So many great underdog moments have occurred it's hard to pick the best one ever!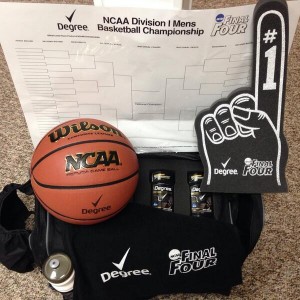 As Official Locker Room Products of NCAA® Championships, Degree Men® deodorant is creating "Clash of the Underdogs," a series of brackets that place history's favorite March Madness underdog victories against each other, and gives fans the chance to vote for the greatest of all time. Fans can visit DegreeBasketball.com and vote for their favorite NCAA March Madness "underdog moments," and then register for the chance to win a trip to the 2015 NCAA Final Four® in Indianapolis.
Basketball superstar, Stephen Curry is someone who is very familiar with underdog and buzzer-beating moments. From leading his college team to two March Madness appearances in a row, to becoming one of the best guards in pro basketball, Curry constantly pushes himself to DO:MORE and IMPROVE. With help from Degree Men®, Curry is on a mission to inspire others to push themselves to DO:MORE and IMPROVE no matter their passion.
Fans can visit YouTube.com/DegreeMen to view an exciting short film series, directed by 9-time Grammy winner John Legend, showcasing how Stephen Curry pushes himself to DO:MORE off the court in order to IMPROVE on the court.
To push guys to DO:MORE during the hype of March Madness, Degree Men® deodorant has released a limited edition NCAA basketball-themed Sport Defense stick from its Adrenaline SeriesTM line featuring new and improved MOTIONSENSE™ Technology. Triggered by even the most sudden and slightest of body movements, Degree with patented MOTIONSENSE™ is the only antiperspirant/deodorant that releases extra microcapsules when you start to move – not just when you start to sweat – protecting you from sweat and odor for 48 hours and allowing you to DO:MORE. The more you move, the more it protects.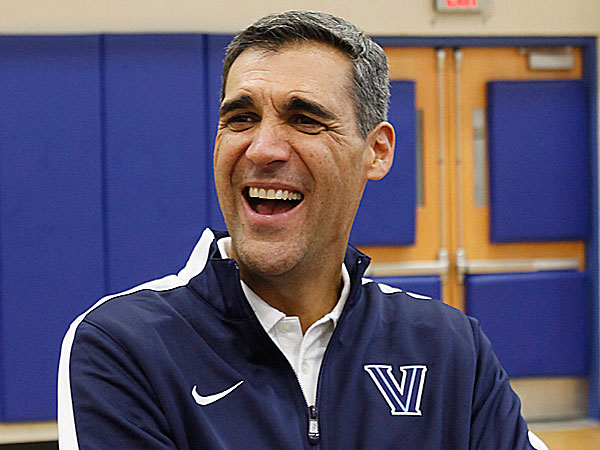 Villanova head coach Jay Wright hopes to see his team play for the NCAA National Championship for college basketball. This season for the Villanova Wildcats has been great so far. As fans of the tournament know anything goes in during March Madness.
As a coach of the team Wright needs to guide his players with poise and a sense of determination. As you will see in my interview with Jay it looks like he is putting his players in the right direction.
I was able to chat with Jay about this year's team, Twitter, and the great work he is doing with Dove Men+Care. You will be able to see his commercials during March Madness.
Art Eddy: Let's first talk about the Dove Men+Care campaign you are doing. Tell me a bit about this promotion?
Jay Wright: Dove Men+Care has a campaign going on during March Madness with the top decision makers in basketball. I get to be one of them. In my commercial I get to make an easy choice to choose Dove Men+Care for my skin care. I like it because it provides me with more moisture.
I am psyched about it. It is pretty funny. People can check it out on the Dove Men+Care website.
AE: You join a great group of guys in this campaign. Shaquille O'Neal, Dwyane Wade, Steve Nash, and Coach Tom Izzo have worked with Dove Men+Care. Did they give you any advice before you started filming the commercials?
JW: (Laughs.) Not before, but I did share it with Tom Izzo and Jay Bilas after. Then I saw theirs. Theirs were great. Those were great ads. I use the body wash and I am hoping that I look better than those two. (Both laugh.)
AE: What got you into coaching basketball?
JW: Probably like most coaches I was a player that thought I was going to play in the NBA. I went to Bucknell. I didn't figure it out until the draft was over after my senior year. I didn't get drafted. I said to myself that this might not be working out and I better find something to do.
If you remember the Unites States Football league I actually started in marketing my first year out. I loved it, but my friend, Pat Flannery got me an assistant job at the University of Rochester. I was on that job for one day and loved it. I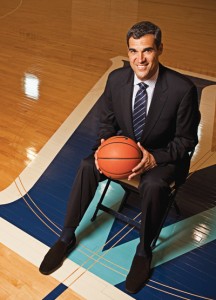 knew that was what I wanted to do.
AE: Do you like the way the game of college basketball has evolved?
JW: I think it is a great time for the game Art. I really do. The way things are changing with the conferences is a little unsettling for us traditionalists. The talk about allowing the players to have some of the revenue, the new conferences, all the new TV outlets, the thought that the NBA will have these guys in college for two or three years are in the forefront, but the game right now is as good as it has ever been. Going into this tournament this year I think that there are 30 teams that can win the National Championship.
AE: As a coach how tough is it to get your guys focused after a huge win during March Madness?
JW: You know Art I would say that is our greatest challenge. It really is. It is keeping the guys focused on the next game. We use the term, 'Be here now.' Get over that game. When we win games we also use the term, 'Stay hungry and humble.'
If we lose a game we refer to the word attitude. That is what we can control moving forward. It is a big part of tournament play. That is a good question because it is not just winning that one big game. It is how you handle it and are you ready to prepare for the next one.
AE: Some coaches recently bashed Twitter. You are on Twitter so I am guessing you like social media. Is that a fair statement?
JW: Yeah. I have come full circle with it. When Twitter first started my first experience with it was hearing one of my players tweet during a class. So I am thinking he is not supposed to be tweeting right now. He is supposed to be learning.
We started addressing it and talking about it. We started talking to the players saying that Twitter is your own branding. It is how you present yourself publicly and it is the same thing for me and our program. It is funny Art. It is like being a parent. You know where your guys are all the time. We are all on their Twitter accounts. We follow all of them. You know what they are thinking and what they are doing. It is like a homing device.
AE: (Laughs) Yeah. It is like GPS for your players.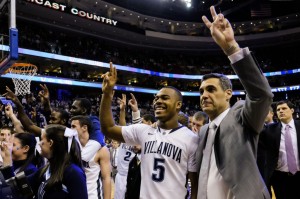 JW: Yeah.
AE: Do you look at the college rankings at all or is that just more of a media driven thing?
JW: Much like Twitter, I think that we are at an age where there is so much information available to these kids that you are not going to hide them from it. So it is not about ignoring it. It is about how you handle it. Do you use it as an advantage or a disadvantage?
With all the hype being in the top ten we use a reference where we say, 'Perfume is okay if you sniff it, but if you swallow it, it is poison.' It is the same thing. With all the media hype you can look at it, but if you are defining yourself by it and swallowing it, it will kill you. So we have to address it all the time.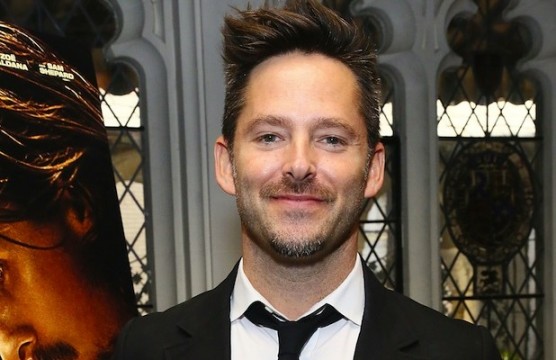 If you are into films that are gritty and show real life drama than you must have already seen "Out of the Furnace." If not I suggest you pick it up on Blu-ray or DVD. Scott Cooper directed and co-wrote the screenplay. The film is a tale about a family that just can't keep its head above water. "Out of the Furnace" has an all-star cast that includes Christian Bale, Casey Affleck, Woody Harrelson, Zoe Saldana, William Dafoe, and Forest Whitaker.
Bale plays the role of Russell Baze, who works all day at the steel mill and then goes home to care for his terminally ill father. To add more stress in his life, his brother Rodney comes back from Iraq from his service in the military. Rodney not wanting to follow his family's lead by working in the mill starts to enter an underground bareknuckle boxing league. That league is run by a drug dealer played by Woody Harrelson. Russell tries to help out his brother before anything bad can happen. I will stop there so I don't ruin the film for you, but take my word for it you will be pulled right in as soon as the film begins.
I was lucky enough to talk with Scott Cooper about the film and how his experience as an actor helps him now as a director. Also enter for your chance to win a copy of "Out of the Furnace" on Blu-ray below.
Art Eddy: "Out of the Furnace" has gritty feel to it. You grew up in an area similar to where the film took place. Did you have any knowledge of things like underground fighting that took place where you grew up?
Scott Cooper: I grew up on the coal fields of Virginia. My grandfather was a coal miner. I always knew that kind of blue collar work ethic. I grew up among people like that. I wanted to write and set the story in steel country. There is no better place to do that then in Western Pennsylvania. In particular this town called Braddock, Pennsylvania that I have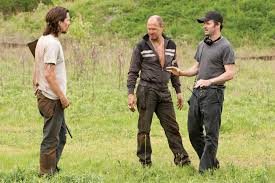 grown very fond of.
Just like my protagonist played by Christian Bale, this town also has been beset by this relentless fate. They have had a very, very difficult time. The bareknuckle fighting society can easily just as happen in the lower side of Manhattan, or the Midwest, or Deep South. We all have been some type of gladiators of one nature or another. That is a kind of metaphor for a man who in Casey Affleck's character who has been trained by the United States government to fight in both Iraq and Afghanistan. So nothing is too literal in its own.
AE: While watching the film it seemed that every character had that moment where they could just lose it. Was that your vision and if so what did you tell the actors to do to create that sense of being volatile?
SC: When you are dealing with actors of this caliber, who truly are the best screen actors that we have here in America, they come in with fully formed opinions and a point of view. They read a script like "Out of the Furnace" and they understand those moments that can best be dramatized.
So you don't really have to direct them to go to those moments. You want to take them up to that edge before they ultimately explode. That is where it is most exciting. I wanted the film to really be an intense experience from the opening moments with Woody Harrelson in a very public setting in the drive-in that is a relic in its own right all the way through the final frames of the film. I didn't want it to be going with narrative conventions or otherwise Casey's character would have been dead on page nine.
AE: Not only do the actors give the viewer a sense of hopelessness, but the way the scenes were shot also has that vibe. Was that something you made sure of while filming the movie?
SC: It was very conscious to me. I have only made two films, but I guess that both of these films are similar. They have this sense of immersive realism and a kind of observational photography. There are many fine directors who are very technically astute and proficient. Yet you realize that you are watching a movie.
I wanted to make it feel like you are watching real life. There is a difference in the way you photograph and stage scenes. The way the actors move and the way they interact. It is just a different style. It is not for everybody. People want a sense of escapism and go see a movie where they can laugh, have fun, and see actors in crazy costumes. I prefer a much truthful and emotionally true experience. Some audiences don't want to embrace those harsh realities of life. I understand that. If they don't there are certainly other movies that they can go and see.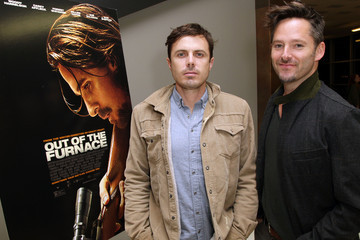 AE: What is the main message you hope the audience takes away from this film?
SC: I would say resilience. You have a man in Christian Bale's character who is beset on all sides by this relentless fate. Yet he is able to overcome that. He is based on someone who is very close in my life, who has suffered similarly. He experienced great tragedy and loss, but he was also able to overcome it. He is one of the most positive people I know.
So regardless of how bad it gets he continues to be resilient and positive and is able to get through those tough moments in life.
AE: How did you form relationships with Christian Bale, Woody Harrelson, Zoe Saldana, William Dafoe, Casey Affleck, and Forest Whitaker on set while filming to create a bond with those actors?
SC: It helps that I am also an actor. I understand their language. I understand their preparation. I understand that every actor in that film and mostly every actor that I have worked with is that we are all different human beings with different personalities. They all had different ways of accessing a character. You have to treat each actor separately and differently.
I have such respect and reverence for actors that feel that the performance is the most important thing in a film. As long as they are authentic and emotionally truthful which comes from casting actors who are not afraid to take their own risks. Actors that will push the artistic boundaries. Christian, Casey, Zoe, Woody, and the rest of the cast have done that. They give very human and raw performances as opposed to performances where you often see them acting in a very technical way and what they are doing is artificial.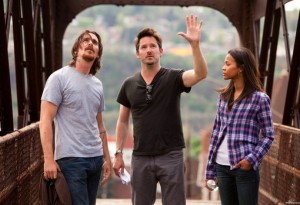 AE: Going along with what you just said about the level of acting I have to say the scene where you have Christian getting out of jail was fantastic. You shot it in a way that people could see his wide range of emotions that he felt on becoming a free man. I just want to say for me that was a tremendous scene.
SC: It is all the things we take for granted. Once you are incarcerated those things go right out the window. You really have to treat each day as if it would be your last and live in the moment. That is the truth. We all have the same fate.
Enter below for you chance to win "Out of the Furnace" on Blu-ray and follow MANjr on Twitter.