Lifestyle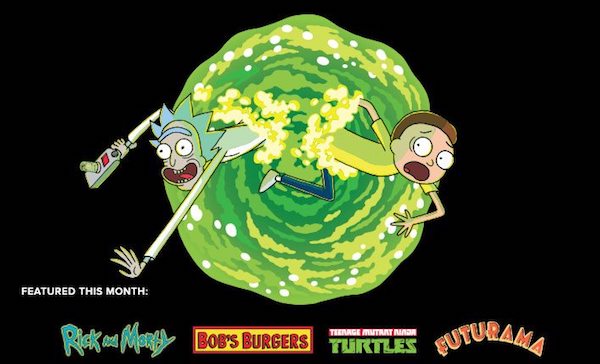 Loot Crate's July theme was Animation. In this month's crate was items from Bob's Burgers, Rick and Morty, Futurama, and Teenage Mutant Ninja Turtles. Supervising director Bernard Derriman of Bob's Burgers had an interview in the Loot Crate magazine is a very good read.
There is a Bob's Burgers Burger Box that contains 25 cards with recipes from The Bob's Burgers Burger Box. Written by Loren Bouchard and the writers of Bob's Burgers. The Animation Loot Pin depicts Gene in the burger mascot costume. There was also a Futurama Slurm koozie 2-pack. It seems that food or the kitchen was a secondary theme in this month's create.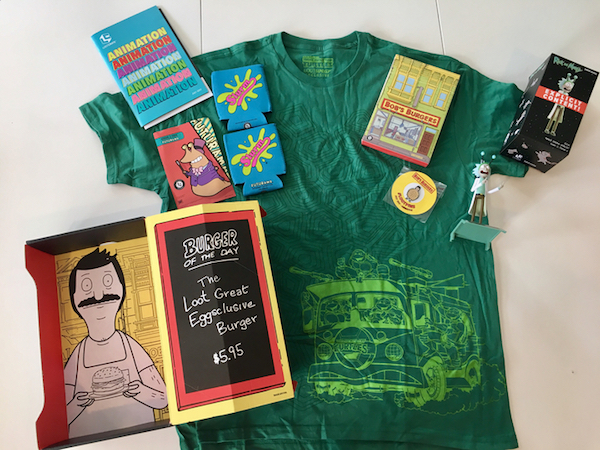 The item that was hilarious was the Loot Crate's exclusive Rick and Morty "Peace Among Worlds" figure, which depicts Rick giving you two fingers! This will be a piece in my office that will be a conversation starter for sure.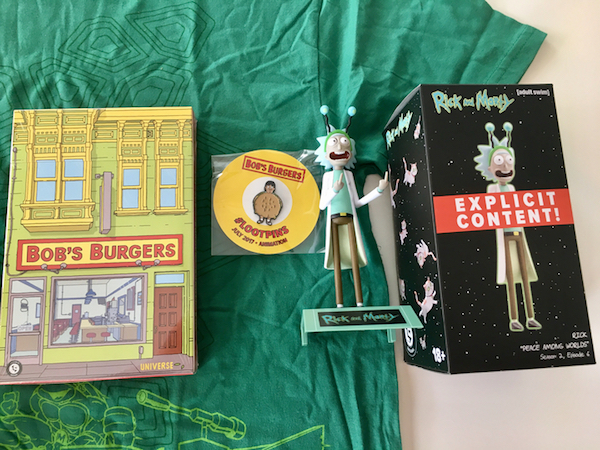 The shirt for this month's theme of Animation is the exclusive Teenage Mutant Ninja Turtles turtle van tee. It is a throwback to the animated series when I was a kid.  The shirt features a turtle shell pattern.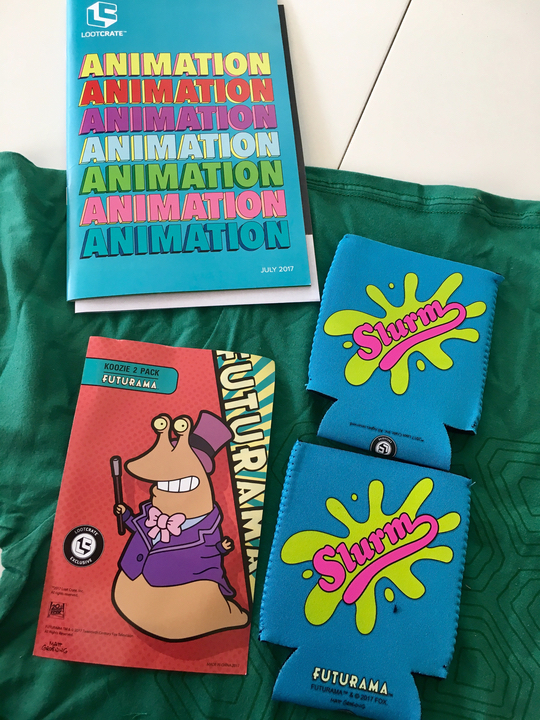 Like what you see? Get a subscription. August's crate features items from Lord of the Rings, Adventure Time, and The Legend of Zelda. Make sure you subscribe by 8/19 at 9pm PST to get August's crate!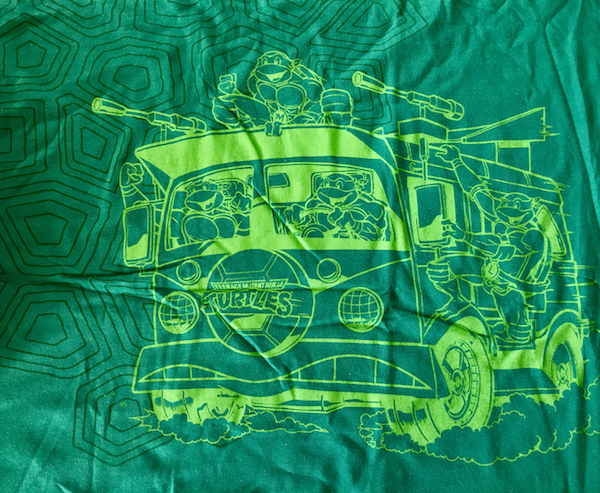 There are different themed crates as well. There is a Loot Anime, Loot Gaming, Loot Pets, Firefly, and LVLUp. They even have limited edition Star Wars and Call of Duty crates. You can pick out the best one that fits your style and your budget. Go to www.lootcrate.com for more info on each one and to start your subscription today!