Lifestyle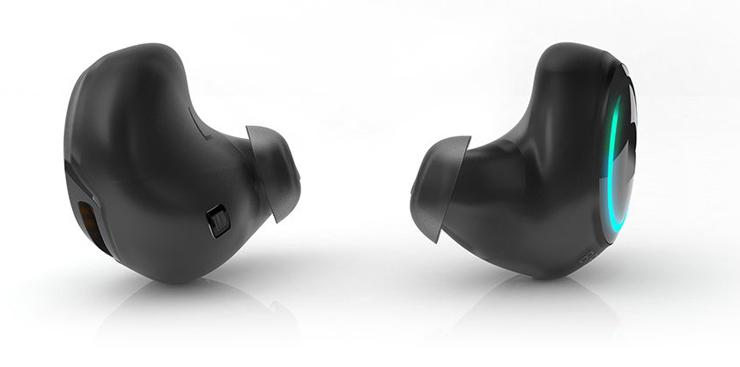 Did you feel the tremor in the tech community when Apple said that the iPhone 7 wouldn't have a headphone jack? People were reacting like it was the end of the world. I understand some of the frustration, but a few people were taking it really hard.
Thankfully a company called Bragi will be able to talk all of those people off the ledge. They created the Dash, which is world's first truly wireless Hearable, a smart device that fits in your ears. I was able to test this out. I have tried wireless headphones before, but the Dash in a class by itself. You may say to yourself that you have heard this before with other tech. I ask you to read on and listen to my experience with the Dash.
Right off the bat before I put them into my ears I was a bit skeptical on how they would fit me. Truth be told I have weird ears. In the past I couldn't wear earbuds because they would fall out of my odd shaped ears. The Dash has different sizes through their PerfectFit system. So when I found the overlays that worked for me I took in one sigh of relief.
The Dash has at least three hours of battery life per charge depending on your use. You can load music right into them since they come with an integrated 4GB music player. You load your music while you are charging them on your computer. You can also stream audio through the Bluetooth technology. There is an EarTouch interface that allows you to mute surrounding ambient sounds. This is perfect for when I was running outside I would turn the ambient sounds on to hear oncoming traffic or other people around me.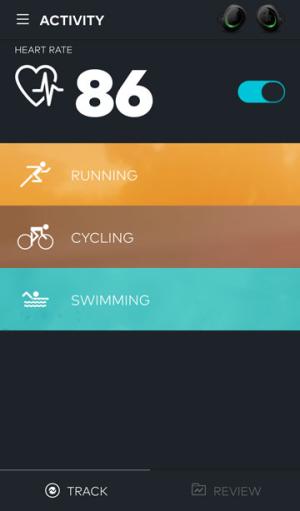 When I was in home after a run I turned the ambient sound off and jumped in the shower with the Dash still in my ears. No I am not crazy. The Dash is waterproof. You can take them in the shower or if you are in the water going for a swim up to 1m. So to all of you who compete in Ironman events you might want to pick up the Dash!
Speaking of health and competing in Ironman events, for those who want to track their movement, the Dash does that as well. When I was using the Dash Coach I was able to get live audio feedback in regards to my heart rate, how many steps I took each day and told me how active I was for that day. To help streamline your fitness goals the Dash allows you to create a profile with your gender, weight, height, and running step length to better track your fitness. So as you can see so far the Dash goes way beyond your typical tech.
Another fantastic feature is the fact that it has built in wireless call handling by the use of the mini- computer processor and how it reacts to your gestures. I can take a call with the movement of my head and not having to worry about touching my phone. This is a great feature when you are not able to reach for your phone.
I was really satisfied with the Dash. In my radio days I have used a lot of headphones and earbuds that touted great clarity and volume. The Dash is right up there with the high end headphones. I really like how the engineers of the Dash thought about how they could integrate this tech with your everyday life.
The Dash is compatible with iOS, Android and Windows 10 for mobile phones. The list price for the Dash is $299.00 and you can pick them up at Bragi's website.