Lifestyle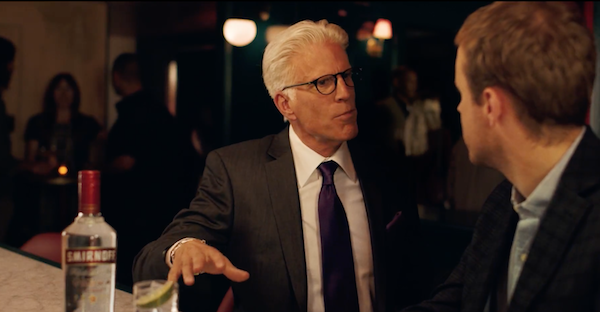 Looks like Ted Danson is coming back to the bar. Well not a remake of Cheers or a Cheers reunion, but his work with SMIRNOFF. The makers of SMIRNOFF vodka announce a new partnership with American actor, author and environmentalist, Ted Danson, as an extension of the SMIRNOFF No. 21 vodka campaign "Only the Best For Everyone." As part of the partnership, SMIRNOFF worked with Danson to co-curate a comical series of short videos, which are now available to view on YouTube as of today, communicating in a cheeky way how SMIRNOFF vodka is made in America.  The SMIRNOFF No. 21 campaign is confidently candid about the brand's great quality at an affordable price and reinforces SMIRNOFF as "the people's vodka" to show that all people of legal drinking age, from your average Joe to swanky Hollywood stars like Danson himself, should be enjoying SMIRNOFF.
"Ted is a Hollywood legend and a natural partner to help bring the spirit of SMIRNOFF to life," said Jay Sethi, Vice President, SMIRNOFF, Diageo North America.  "His light-hearted, fun and care-free personality is like a real life embodiment of our brand.  Ted is great at communicating our quality message in a down-to-earth and relatable way."
SMIRNOFF's campaign with Ted includes a handful of videos. While the series depicts different scenarios in which Danson tries to debunk the notion that he is inherently elitist and only likes expensive vodka because of his fame, they all share a candid, honest attitude and give a nod to Ted and SMIRNOFF's down-to-earth, no frills qualities. As Ted himself comically states in one of the videos, "I have a lot in common with this brand. We're award winning, we've got great taste, been around since 1864 and we're both surprisingly cheap – wait what?!" All of the videos are now live online and some are slated to run on national television later this year.
"I'm delighted to be associated with Smirnoff Vodka and its century old tradition of award-winning quality, globally appreciated smoothness and affordability," said Danson when discussing the partnership.