Lifestyle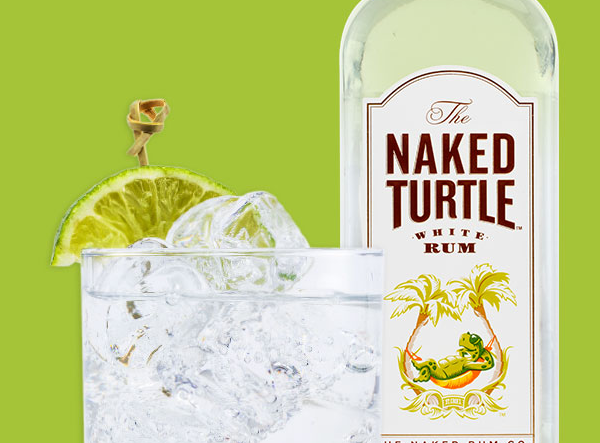 In the similar fashion of save water, drink beer there is a new rum on the market that looks to do good in the world. The Naked Turtle White Rum is making a splash today, World Sea Turtle Day, with the announcement of its 'Every Bottle Saves a Turtle' initiative. Stepping up its efforts with long-term partner The Sea Turtle Conservancy (STC), The Naked Turtle White Rum will now donate a portion of its proceeds from each bottle made to the STC to help save baby sea turtles. It is estimated that only one out of every 1,000 sea turtle hatchlings actually survives into adulthood, and The Naked Turtle wants to help out everyone's favorite flippered friends and improve that stat starting this summer.
The 'Every Bottle Saves a Turtle' program is as simple as it sounds: for every bottle of the gluten-free, preservative-free, five-times distilled rum made, The Naked Turtle will make a donation to the STC to save a baby sea turtle hatchling. Helping out the cause is as easy as picking up a bottle for some fun in the sun this summer.
Help spread the word on Instagram and Facebook by sharing your 'shell-fies' with The Naked Turtle Rum and using #SipNakedSaveTurtles with @NakedTurtleRum. It's turtley up to you to be safe this summer, so make sure you sip responsibly.
The Naked Turtle White Rum can currently be found statewide in FL, NC, SC, HI, TX, LA, MA, RI, MD, DE, NJ, NY, DC and in CT beginning summer 2017! For more detailed locations, check out the 'Where to Buy' feature on NakedTurtle.com.
Here are some cool new cocktail recipes.
Naked Turtle & Soda
Ingredients:
1.5 oz. The Naked Turtle White Rum
3 oz. Club Soda
3 Lime Wedges
Naked Mule
Ingredients:
1.5 oz. The Naked Turtle White Rum
3 oz. Ginger Beer
3 Lime Wedges
1 Mint Sprig
Naked Mojito
Ingredients:
1.5 oz. The Naked Turtle White Rum
1.5 oz. Club Soda
.75 oz. Fresh Lime Juice
.5 oz. Agave Nectar
6 Mint Leaves
Naked Colada
Ingredients
1.5 oz. The Naked Turtle White Rum
1.5 oz. Pineapple Juice
1.5 oz. Coconut Water
.75 oz. Fresh Lime Juice
.5 oz. Agave Nectar
1 Pineapple Wedge