Lifestyle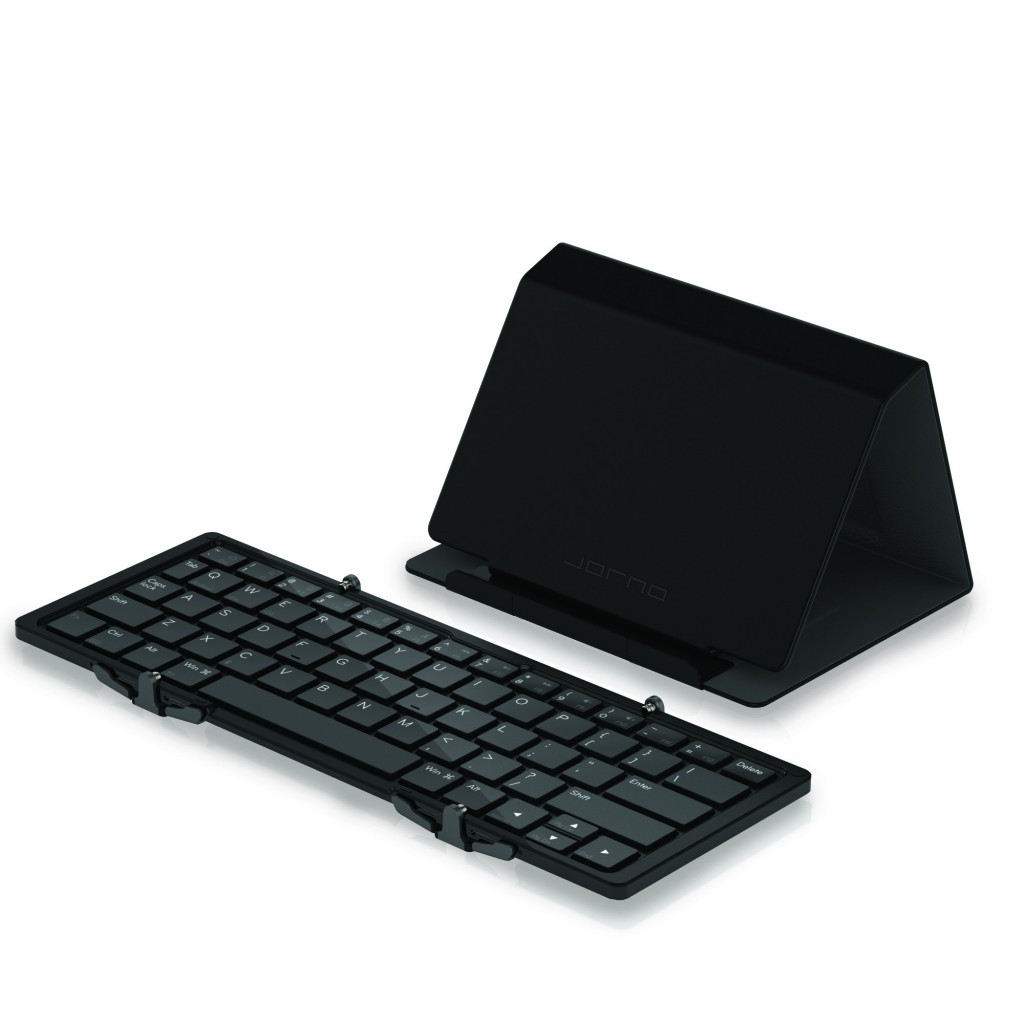 Recently when I was on a plane I was trying to get some work done. I had my laptop with me. Being sandwiched in the middle seat wasn't the most conducive place for my laptop. I would have loved to have worked on my tablet, but I hate the touch keypad. I wanted to be able to use a keyboard like the one on my laptop. For me that is the best way to type at my normal pace.
Thankfully I found out about the Jorno tri-folding keyboard. Jorno provides the ultimate level of mobility. It easily folds up to a compact size so you can be productive while on the go. Bluetooth connectivity allows you to connect Jorno wirelessly to your mobile device so that you can place the keyboard anywhere you like. This connectivity even works with your desktop or tablet.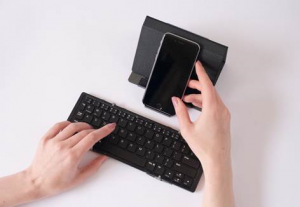 The protective case for Jorno doubles as a stand that securely holds your device in either portrait or landscape orientation. It adjusts to the perfect viewing angle just for you. The keys on Jorno are just 9% smaller than standard keys. These nearly full size keys offer ease and accuracy in long form typing, word processing, blogging, emailing, and note taking.
The Jorno tri-folding Bluetooth keyboard comes with a full standard QWERTY key layout for smartphones and tablet, one integrated case/stand and one micro-USB charging cable. It usually sells for $99.00 and will be worth every cent if you are looking to be able to work productively anywhere you go.
Right now Jorno is offering a special introductory price of $79 for a limited time only, using discount code "JORNO" at checkout, with free shipping anywhere in the United States.