Art Eddy III
This user hasn't shared any biographical information
Jabber/GTalk: Art Eddy III
Posts by Art Eddy III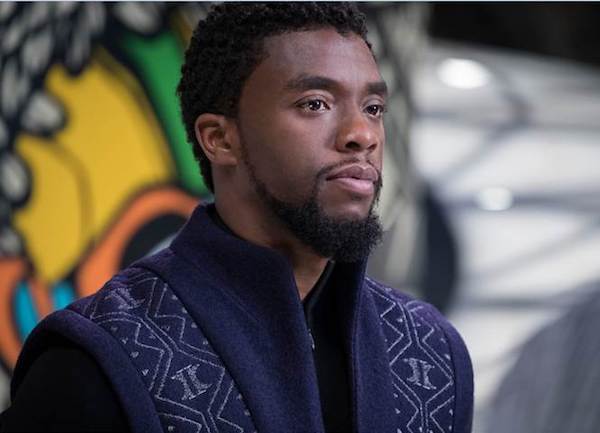 February can't come here fast enough. That is when we get to see the highly anticipated film Black Panther comes out. Last week at the San Diego Comic Con Marvel released some new images from the film. Marvel Studios' Black Panther follows T'Challa who, after the death of his father, the King of Wakanda, returns home to the isolated, technologically advanced African nation to succeed to the throne and take his rightful place as king. But when a powerful old enemy reappears, T'Challa's mettle as king—and Black Panther—is tested when he is drawn into a formidable conflict that puts the fate of Wakanda and the entire world at risk. Faced with treachery and danger, the young king must rally his allies and release the full power of Black Panther to defeat his foes and secure the safety of his people and their way of life.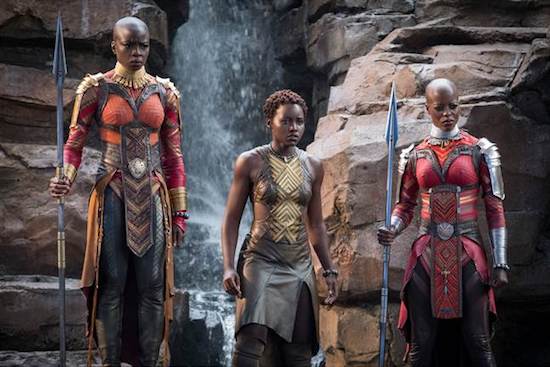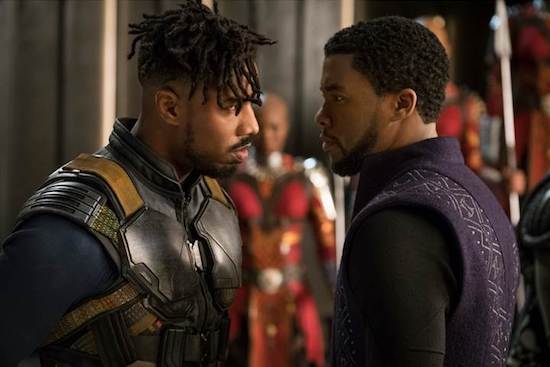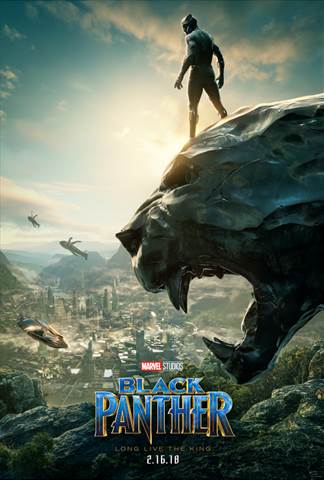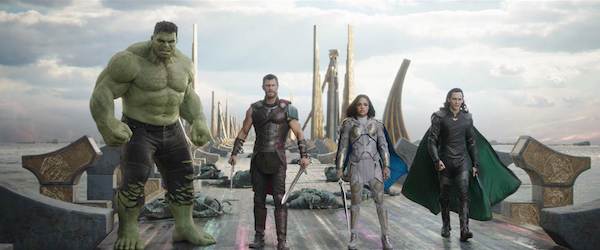 One of the best things to come out of San Diego Comic Con has been the Marvel movie trailers. This past week we got to see another trailer for the latest Thor movie. In Marvel Studios' THOR: RAGNAROK, Thor is imprisoned on the other side of the universe without his mighty hammer and finds himself in a race against time to get back to Asgard to stop Ragnarok—the destruction of his homeworld and the end of Asgardian civilization—at the hands of an all-powerful new threat, the ruthless Hela. But first he must survive a deadly gladiatorial contest that pits him against his former ally and fellow Avenger—the Incredible Hulk! THOR: RAGNAROK is directed by Taika Waititi and returns Chris Hemsworth starring as Thor and Tom Hiddleston reprising his role as Loki. They are joined by Cate Blanchett, Idris Elba, Jeff Goldblum, Tessa Thompson and Karl Urban, with Mark Ruffalo and Anthony Hopkins.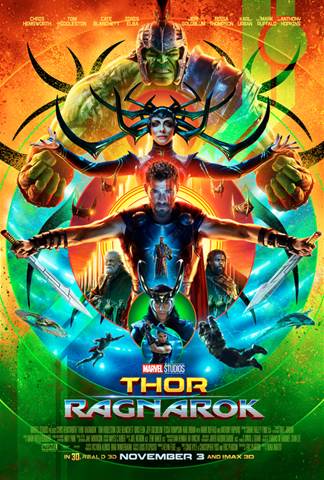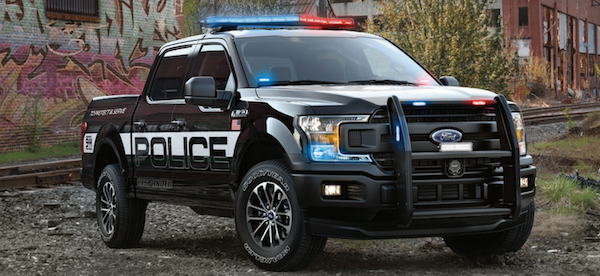 Ford just showcased the F-150 Police Responder. Capable of speeds up to 100 mph, the all-new F-150 Police Responder features a powerful and efficient 3.5-liter EcoBoost® engine and Ford SelectShift® 10-speed transmission, plus four-wheel drive for all-terrain police performance. The truck offers 375 horsepower and 470 lb.-ft. of torque – more than any other pursuit-rated police vehicle.
Based on the F-150 FX4 off-road model, the Police Responder's 145-inch wheelbase sits on a high-strength steel frame, and features Ford's high-strength, military-grade, aluminum-alloy SuperCrew body – giving it the largest passenger volume, payload and towing capacity of any pursuit-rated police vehicle. The truck features best-in-class front and rear shoulder and hip room, as well as rear legroom.
Additional F-150 Police Responder performance enhancements include a police-calibrated brake system with upgraded calipers and pad friction material, upgraded front-stabilizer bar for improved braking and handling and 18-inch alloy wheels with all-terrain tires. An upfit-ready interior features a column shifter with center-seat delete, heavy-duty cloth front seats with slim bolsters and anti-stab plates, vinyl rear seating and heavy-duty vinyl flooring for easy cleanup.
A high-output 240-amp alternator is included to support on-board electrical devices, along with a police-calibrated speedometer, and engine hour and engine idle hour meters. Underbody skid plates protect the truck from curbs and rough terrain. A standard class IV hitch gives F-150 Police Responder best-in-class towing capability of 7,000 pounds.
F-150 Police Responder joins the broadest lineup of law enforcement vehicles in the industry. From its Police Responder Hybrid Sedan – the first pursuit-rated hybrid police vehicle – and market-leading Police Interceptor Sedan and Utility, to the Special Service F-150 and Expedition, Special Service Police Sedan and Transit Prisoner Transport Vehicle, Ford offers the right vehicles for a variety of law enforcement needs.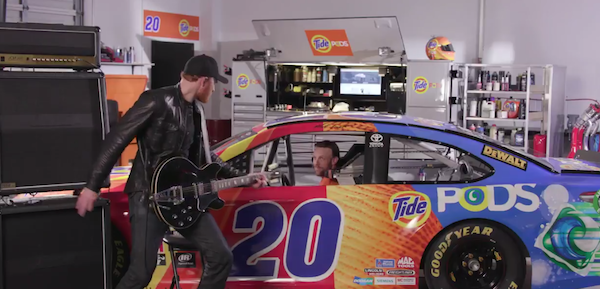 The Brickyard 400 is one of NASCAR's hottest summer races and to heat things up even more, country music star Eric Paslay and driver Matt Kenseth battle it out in this hilarious digital short.  In the video the 6-foot-6 country music singer challenges his power cords to the power of Kenseth's Tide PODS car. As a rebuttal, Matt Kenseth and his Tide PODS Ride reveal the concentrated and unexpected power of Tide PODS in resounding fashion.
The spot features Kenseth's No. 20 Tide PODS Toyota Camry, which will make its third appearance of the season this weekend at the Brickyard 400 in Indianapolis, dubbed "The Racing Capitol of the World". The Tide Ride is slated to take to the track at Charlotte Motor Speedway this October, as long as Kenseth doesn't let Paslay talk him into taking it on tour!
Check out the video here.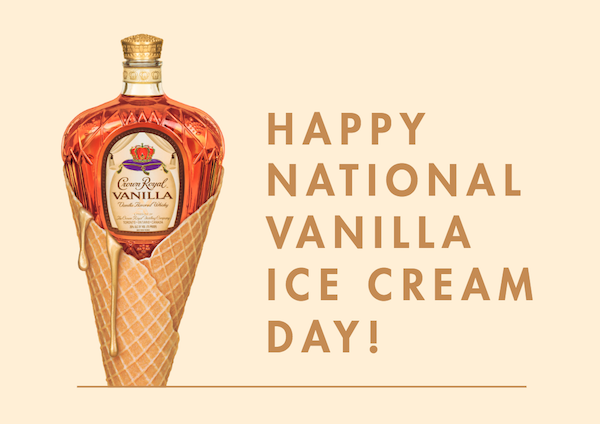 This Sunday is you can celebrate National Ice Day in style. Since its launch last year, Crown Vanilla has been savored in an array of refreshments and cocktail recipes. What better way to cool off this summer than to chill out with a delicious and boozy shake? Crown Vanilla is sure to compliment any sweet treat but tastes exquisite in the recipe below created by Mixologist Brian Floyd, The Very Vanilla Shake. All you need to do is mix the ingredients together with a blender.
Very Vanilla Shake (Recipe created by Mixologist Brian Floyd)
1.5 oz Crown Royal Vanilla
2 scoops of Vanilla Ice Cream
3 dashes of Molé Bitters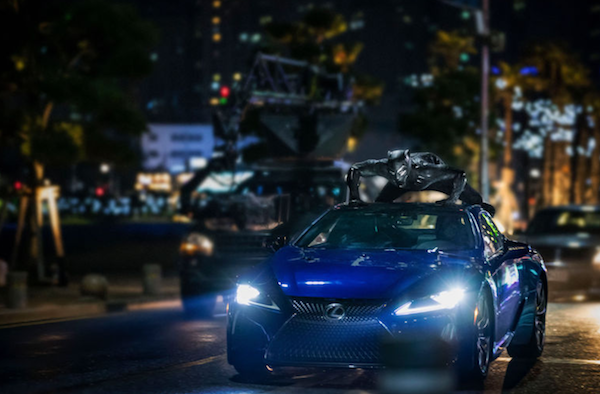 Lot of cool news coming out of Comic-Con International: San Diego. One of the films that I can't wait to see is Black Panther. Lexus and Marvel have announced a collaboration to pair the first-ever 2018 Lexus LC with Marvel's dynamic Black Panther character in the highly anticipated film, Marvel Studios' Black Panther, slated to hit theaters on Feb. 16, 2018.
Directed by Ryan Coogler, and starring Chadwick Boseman, Michael B. Jordan and Lupita Nyong'o, the film follows T'Challa, who, after the events of Marvel Studios' "Captain America: Civil War," returns home to the isolated, technologically advanced African nation of Wakanda to take his place as King.
"Marvel continuously captures audiences through charismatic characters and inspiring stories — the ideal fit for Lexus' mission to craft amazing, engaging experiences," said Brian Bolain general manager, Lexus marketing. "And the LC's aggressive styling, high performance and agile handling are a perfect fit for the Black Panther's quick, cat-like reflexes and superhuman feats. We're excited to see the duo in action."
To accompany the collaboration between Lexus and Marvel, Lexus also teamed with Marvel Custom Solutions to create an original graphic novel, with storytelling driven by famed writer Fabian Nicieza and cover illustrations by emerging graphic artists Scott "Rahzzah" Wilson and Szymon Kudranski. Centered around the balance between human and machine, the comic features the Lexus LC 500 with a new, Wakandan spin and its role in helping the Black Panther defeat a legendary villain.
Lexus and Marvel will celebrate their collaboration during Comic-Con after-hours at an exclusive Black Panther-themed event on Friday, July 21,  with special performances by DJ Lulo Café and a surprise headliner. During the invite-only event, six variant covers for the graphic novel will be revealed to industry guests and comic enthusiasts.
"This campaign clicked from the get-go," said Mindy Hamilton, Marvel's SVP of global partnerships. "We have this bold, sophisticated hero stepping into the spotlight for the first time, and it's been a blast to work with the Lexus team to build out a story that'll familiarize fans with T'Challa as well as his advanced home nation of Wakanda."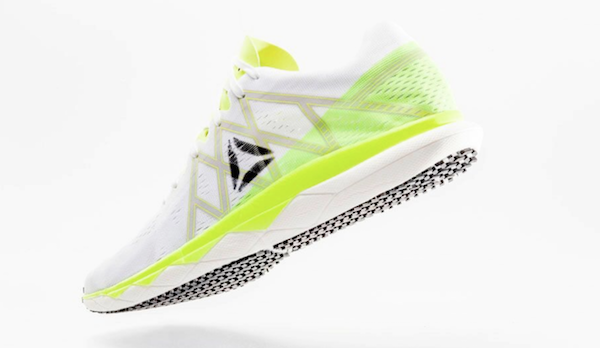 Reebok is known for making some out of this world sneakers, but I think they went above and beyond with their latest creations. Today, Reebok announced the creation of a brand new product, but not necessarily one that you would normally expect.
Teaming up with David Clark Company, Reebok has implemented its Floatride Foam technology—utilized in it's top-of-the-line Floatride running shoe—in a brand new space boot, the Floatride Space Boot SB-01. The new boot is the first innovation in space-footwear in over 50 years, and was developed for an upcoming mission to the International Space Station (ISS).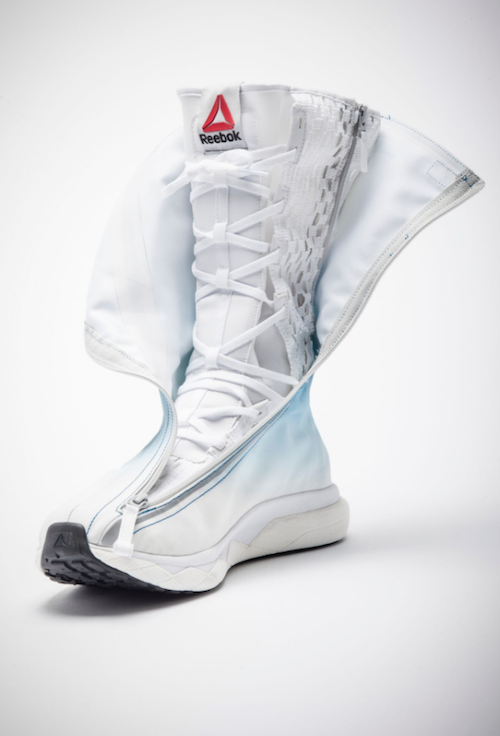 In addition to the Space Boot SB-01, the development journey behind both Floatride Run and Floatride Space Boot, SB-01 has ignited another Reebok Running innovation that has potential to break even more barriers in footwear, with the Reebok Floatride 100g racer.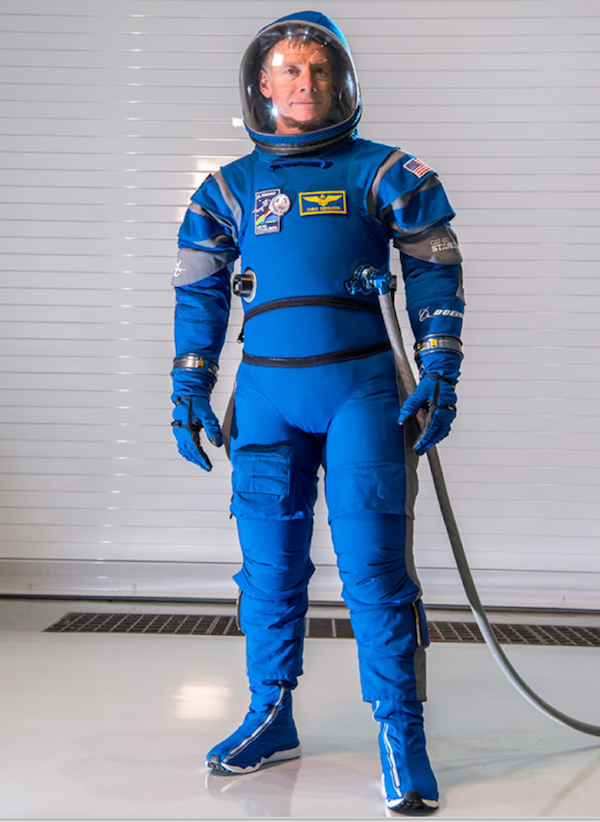 The Floatride Racer will feature a feather-lite midsole (weighing under an ounce), single layer engineered mesh upper and weight optimized full coverage outsole, and will be available for purchase in 2018.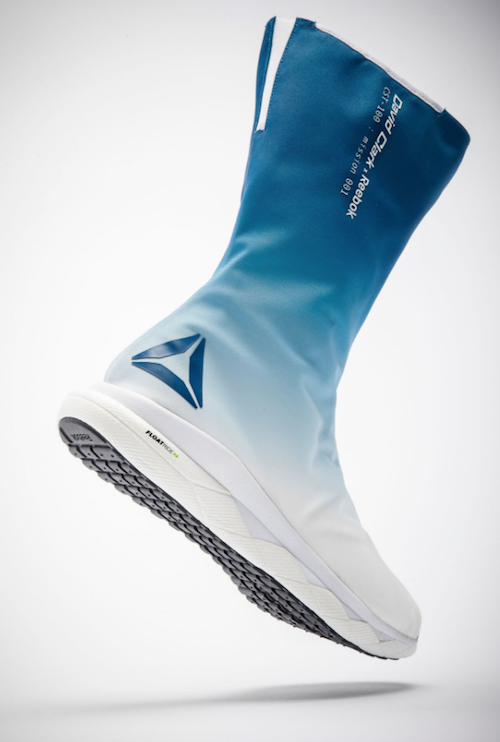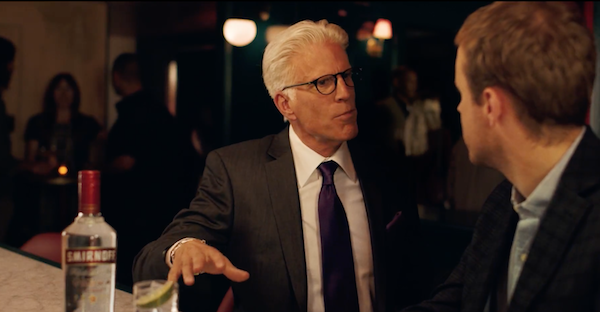 Looks like Ted Danson is coming back to the bar. Well not a remake of Cheers or a Cheers reunion, but his work with SMIRNOFF. The makers of SMIRNOFF vodka announce a new partnership with American actor, author and environmentalist, Ted Danson, as an extension of the SMIRNOFF No. 21 vodka campaign "Only the Best For Everyone." As part of the partnership, SMIRNOFF worked with Danson to co-curate a comical series of short videos, which are now available to view on YouTube as of today, communicating in a cheeky way how SMIRNOFF vodka is made in America.  The SMIRNOFF No. 21 campaign is confidently candid about the brand's great quality at an affordable price and reinforces SMIRNOFF as "the people's vodka" to show that all people of legal drinking age, from your average Joe to swanky Hollywood stars like Danson himself, should be enjoying SMIRNOFF.
"Ted is a Hollywood legend and a natural partner to help bring the spirit of SMIRNOFF to life," said Jay Sethi, Vice President, SMIRNOFF, Diageo North America.  "His light-hearted, fun and care-free personality is like a real life embodiment of our brand.  Ted is great at communicating our quality message in a down-to-earth and relatable way."
SMIRNOFF's campaign with Ted includes a handful of videos. While the series depicts different scenarios in which Danson tries to debunk the notion that he is inherently elitist and only likes expensive vodka because of his fame, they all share a candid, honest attitude and give a nod to Ted and SMIRNOFF's down-to-earth, no frills qualities. As Ted himself comically states in one of the videos, "I have a lot in common with this brand. We're award winning, we've got great taste, been around since 1864 and we're both surprisingly cheap – wait what?!" All of the videos are now live online and some are slated to run on national television later this year.
"I'm delighted to be associated with Smirnoff Vodka and its century old tradition of award-winning quality, globally appreciated smoothness and affordability," said Danson when discussing the partnership.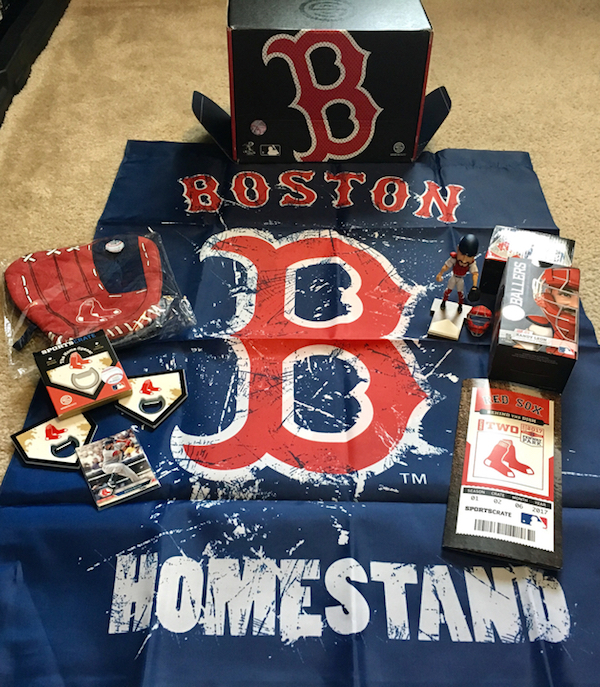 This month I received my second Boston Red Sox Sports Crate. Just like the first one, this crate did not disappoint. This one featured Sandy Leon, who is a catcher for the Red Sox. Not only did this month's crate have a mini figure of Leon, but it came with a baseball card of him too. The catcher is there to protect the plate and I was loving the fact that I got two home plate bottle openers with the Sox logo on them!
When a pitcher throws the heat you know the catcher can take it so it was only natural for Sports Crate to add a baseball glove oven mitt into the mix for this month. The shot glasses are great will go next to my Red Sox collection in my office. The Boston Homestand flag is pretty big and will be great to display inside or outside your home.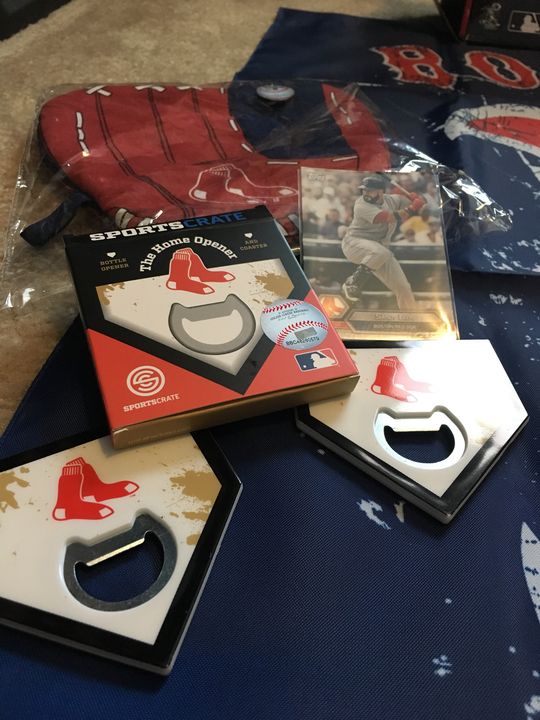 With licenses from Major League Baseball and the Major League Baseball Players Association, Sports Crate is now the Exclusive Licensed Subscription Box of MLB. The new division of Loot Crate, Sports Crate will launch with 10 teams initially, providing fans of the Boston Red Sox, Chicago Cubs, Detroit Tigers, Kansas City Royals, Los Angeles Dodgers, New York Mets, New York Yankees, San Francisco Giants, St. Louis Cardinals and Texas Rangers with exclusive apparel, collectibles, experiences and more every month. Sports Crate will roll out additional teams later this year.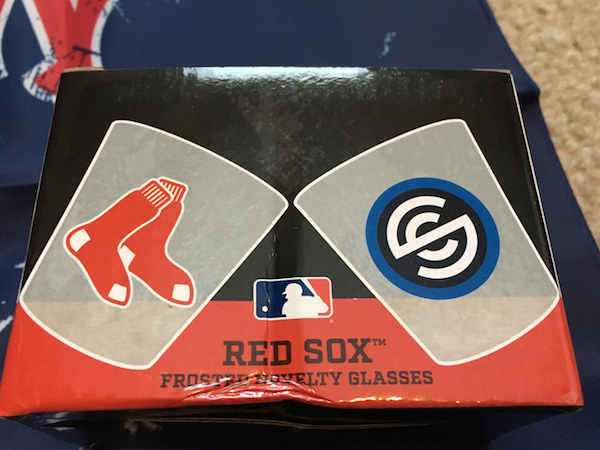 The monthly subscription service will feature exclusive team-focused products and VIP one-of-a-kind experiences. The first Sports Crate will feature a "Bringing the Heat" theme, stocked accordingly with a highly collectible, exclusive action figure of the respective team's starting pitcher, along with everything a fan needs to "bring it" on Opening Day.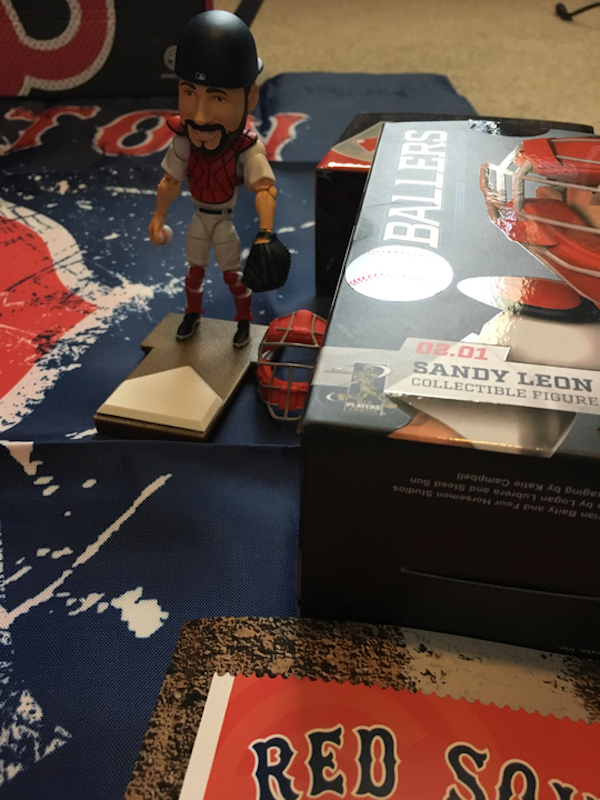 Sports Crates are currently available on a first-come, first-serve basis and will be limited to ensure their collectability. For more information, please visit www.sportscrate.com or MLB.com. Fans can also visit the website to submit the team they'd like to see made available in the coming weeks and months.


If you are tired of the same old soap you have been using we have some good news. There is a new company out there with some fantastic products. BILT, a new line of men's bar soaps and body washes that offers a unique blend of STYLE and SUBSTANCE at accessible price points, are now available at 1,500 Walmart stores across the country. The new Minneapolis-based start-up is poised to meet men's grooming needs as they continue to seek better skin care options by offering six unique scents inspired by exotic locations from around the world.
To help launch the brand, BILT has earned the endorsement of Steve Harvey, one of the hardest working men in business and entertainment, and whose personal values of style and substance forge a powerful connection with the brand.
"I've long believed that confidence is the foundation of a man's success, but it's hard to be confident when you're not looking or smelling great. That's why I love using BILT," says unabashed gentleman and entertainer, Steve Harvey. "Their products are made with premium ingredients and they smell amazing. So good in fact, my wife won't let me us anything else."
BILT STYLE starts with the unique masculine scents inspired by aspirational global locations. "Havana Bay" blends the subtle essences of citrus and cigar that is evocative of exotic Cuban nightlife. "Prohibition" was inspired by the speakeasies of the roaring '20s, blending leather and oak barrel fragrances for a mature scent that is unlike anything found among mainstream brands. The unique scents, combined with bold, colorful packaging, helps BILT stand apart in a sea of boring products that over promise and under deliver.
"BILT believes STYLE without SUBSTANCE is hollow, so BILT products are made with premium ingredients that men need for clean, healthy skin," said Ryan O'Connell, President, BILT Brand.  "The hefty 8 oz. bar soaps and generous 16 oz. body washes are formulated with natural vegetable bases, shea butter for moisture, and Vitamin E for antioxidant protection. BILT is also defined by what it doesn't offer: all BILT products are free of parabens, sulfates, and gluten, and products are never tested on animals."
For more about BILT products visit www.Biltbrand.com or head to www.facebook.com/biltbrand.