Art Eddy III
This user hasn't shared any biographical information
Jabber/GTalk: Art Eddy III
Posts by Art Eddy III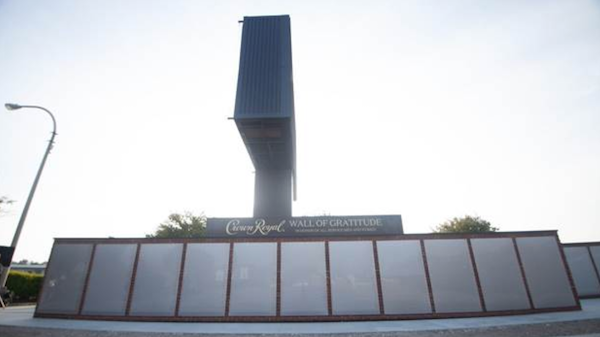 As part of a near decade-long support for military service members, Crown Royal has honored servicemen and women at Indianapolis Motor Speedway for the last two years. In support of The Crown Royal Purple Bag Project, the brand's largest generosity commitment to-date, yesterday morning they unveiled the new Crown Royal Wall of Gratitude, a structure honoring more than 50,000 military members and their service to our country, alongside 2016 Indy 500 winner Alexander Rossi and the Crown Royal Director of Whisky Engagement, Stephen Wilson.
"I think the Wall of Gratitude is such a perfect name for what is behind us because without the men and women who have fought for this country and made the ultimate sacrifice to give us the opportunity to follow our dreams and do what we love is really astounding. This is such a wonderful memory to see how far its come since our first press conference in Long Beach when myself, Marco and Michael put our first gold plaques on the temporary wall, and to see what it is now in this beautiful setting is really something I'm proud to be a part of." – Alexander Rossi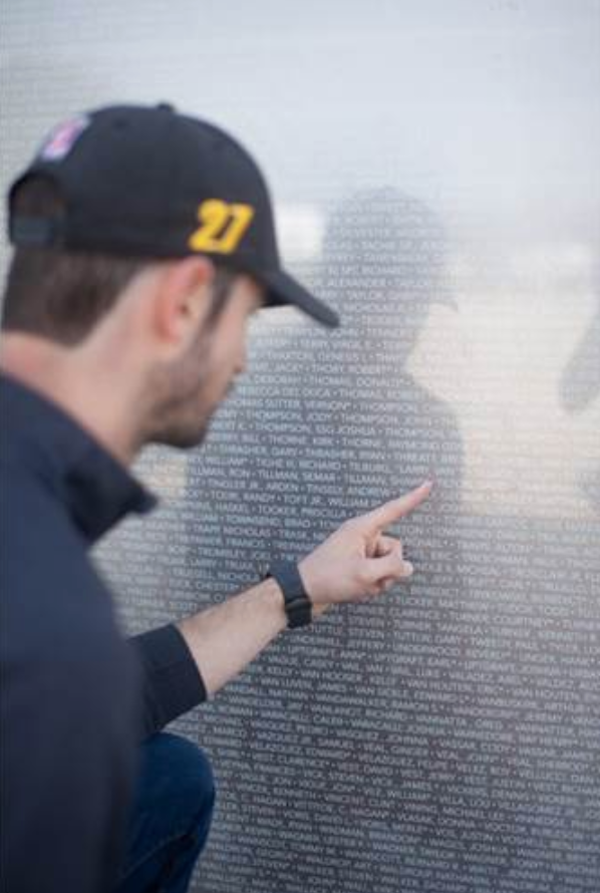 Over the past two years, racing fans across the nation submitted more than 50,000 military heroes for the Crown Royal Wall of Gratitude. Since then, the brand has been working with Indianapolis Motor Speedway to create a new home for this year's Wall of Gratitude where consumers 21+ can visit and find the military member's name they submitted.
Crown Royal, The Official Whisky Sponsor of the Indy 500, will also have a consumer activation space during Armed Forces Weekend where consumers 21+ can:
·         Help Crown Royal Fill the Wall – Consumers can visit the Crown Royal Wall of Gratitude and share additional names of military service members, past and present, who they'd like to honor and help to fill the remaining spaces.
·         Pack a Purple Bag – The Crown Royal Purple Bag Project will have a bag packing station in the fan midway where attendees can pack iconic Crown Royal purple bags with essentials to be shipped overseas to men and women currently serving in our armed forces. All bags packed will be counted towards Crown Royal's goal of 1 million bags by 2020.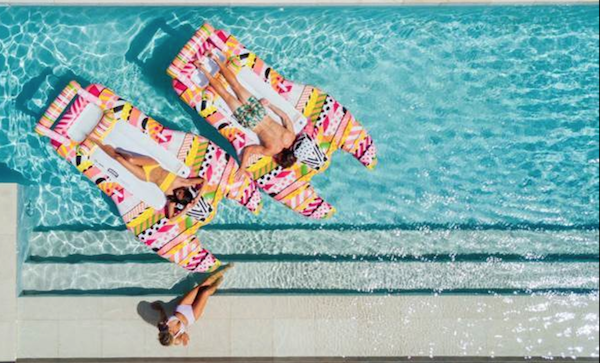 It's time for warm weather, beach trips and plenty of fun in the sun – which means its pool float season! Step aside swan floats, Smirnoff Seltzerand FUNBOY teamed up with muralist Jason Woodside to bring you the must-have float of this pool party season, and it's even more colorful and epic than you could imagine.
The new, first-of-its-kind hydroplane float (structure created by FUNBOY with art by Jason Woodside) uses colors directly from Smirnoff Seltzer's full line of products, including the brand-new flavors Pina Colada, Pink Apple Rosé, White Peach Rosé and Strawberry Rosé. You can now purchase the Smirnoff Seltzer x FUNBOY hydroplane float HERE for $99.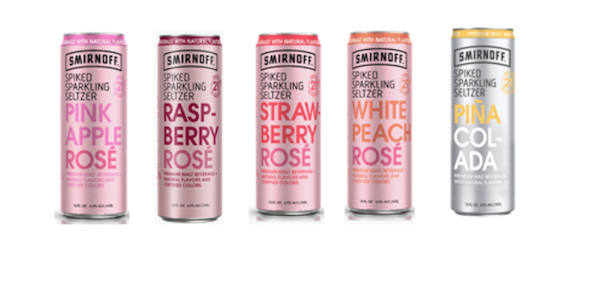 The float design falls in-line with Jason's style of work as vivid colors and contrasting geometric patterns and shapes collide to create a playful yet cohesive design. Jason's large scale, exterior works can be found in cities around the world including Sydney, Madrid, London, Paris, Los Angeles and New York.
The net profits from float sales will support Smirnoff Seltzer's new Fun Fund, which will literally fund fun for some lucky consumers (21+) throughout the summer. Smirnoff Seltzer will be rolling out more details on how to enter on the brand Instagram page (@SmirnoffUS).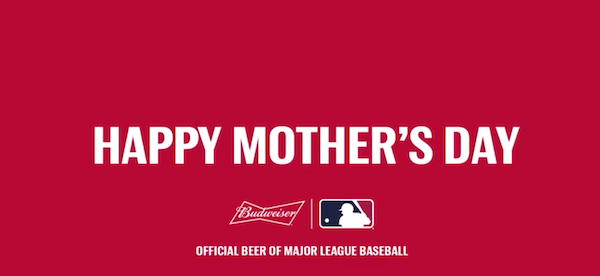 May is jam packed with all sorts of good stuff. One major event is Mother's Day. The MLB and Budweiser teamed up to showcase moms. Budweiser has always championed iconic moments in American culture. So this Mother's Day, we're honoring the legends behind the legends, Moms. With the help of some of MLB's biggest stars, Budweiser is inspiring America to #CallYourMom with four new videos that will air this Sunday on Mother's Day.
Budweiser's new videos feature Matt Carpenter of the St. Louis Cardinals, Willson Contreras of the Chicago Cubs, Khris Davis of the Oakland Athletics, and Luis Severino of the New York Yankees calling their moms after a career-defining moment. We know the role mothers play in the careers of some of MLB's greatest athletes, and want to inspire the nation with a glimpse behind the curtain of that heartfelt call between an MLB legend and his mother.
As an official sponsor of the MLB, Budweiser purchased a full commercial break during a nationally televised game to remind fans to #CallYourMom. The 90-second tv spot will include New York Yankees player Luis Severino's 30-second video and a 60-second ticker that reminds fans to #CallYourMom during the break.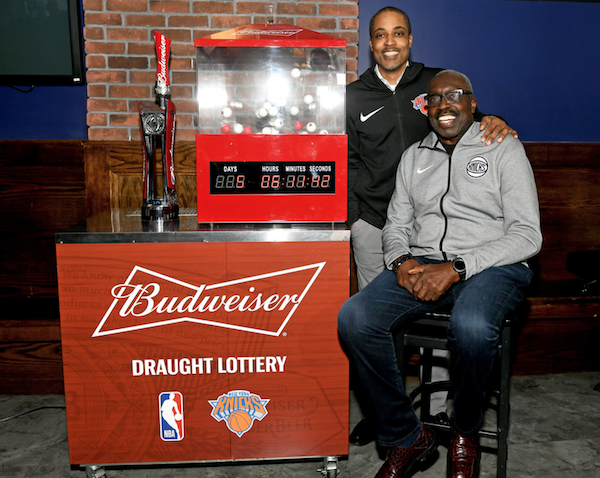 And to continuing with the sports theme as the official beer sponsor of the New York Knicks, Budweiser will launch the Budweiser Draught Lottery – Free Bud for New Yorkers, With the Bounce of a Ball.
As part of the Budweiser Draught Lottery, the brand will hold a city-wide beer lottery giveaway event that gives New Yorkers a chance to score a Budweiser this Tuesday, May 14 – the same day as the highly-anticipated NBA Draft Lottery.
HOW THE BUDWEISER DRAUGHT LOTTERY WORKS:
Budweiser created five Draught Lottery Machines (image attached and below) that will be placed in bars across Manhattan in time for Knicks fans to congregate and watch the NBA Draft Lottery on May 14 at 8:30 PM ET.
On the day of the NBA Draft Lottery, Budweiser Draught Lottery Machines will give New Yorkers a 14% to score a free beer – the same odds as the Knicks have to win the #1 NBA Draft Pick.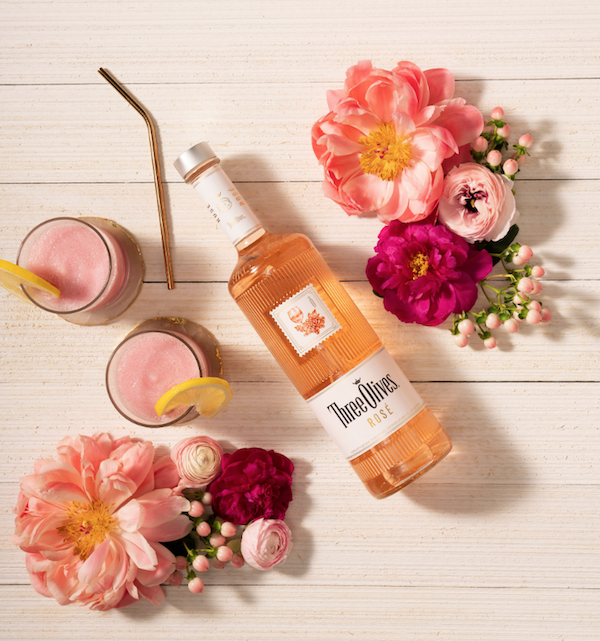 Looking for a new drink to try out? With summer right around the corner, it's time to stop and smell the Rosé! Rosé is peaking, from canned rosé wine to the Rosé Mansion in New York City. Now Rosé vodka is trending with more expressions coming on the market this year, joining Three Olives Rosé who started the craze.
Since summertime is meant to be a time of relaxation and simplicity, the Three Olives Rosé Vodka Spritz is an easy-to-make spritz that can be concocted in seconds, allowing you to be Instagram-ready to show off your colorful drink, all while looking extremely trendy in the process.
Rosé Spritz
Ingredients
1 Part Three Olives Rosé Vodka
1 Part Soda Water
Instructions
Pour vodka into a glass with ice, top with club soda
Garnish with grapefruit twist
Frosé Vosé
Ingredients
12 parts of Three Olives Rosé Vodka
18 parts of Frozen Pink Lemonade Concentrate (thawed, not diluted)
Instructions
Combine ingredients in a pitcher
Pour ingredients into a blender and add up to 12 cups of ice, blend until all ingredients are fully incorporated
Serve in a wine glass (or hurricane glass) and garnish with a lemon wheel
*Replace ice with Frozen Strawberries for an even more decadent frozen delight!
*Batch serves 12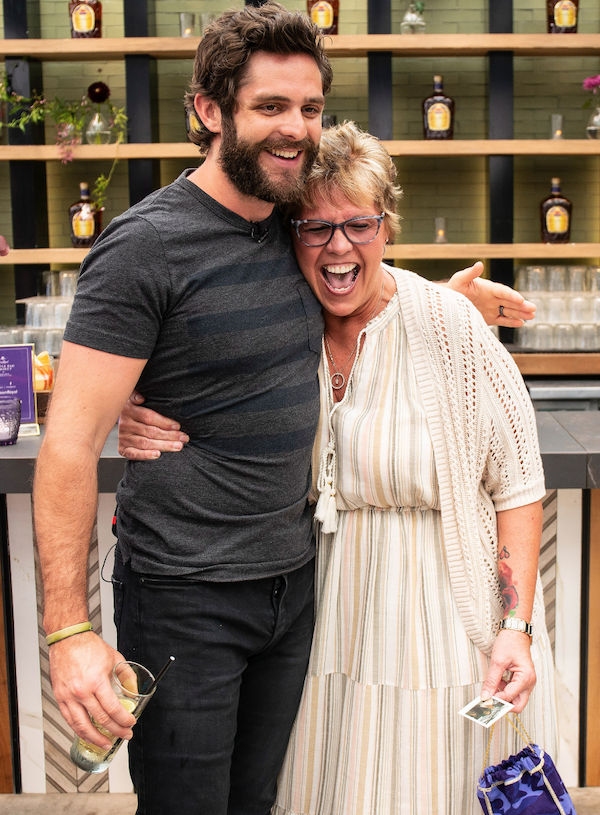 Crown Royal teamed up with Country singer, Thomas Rhett to surprise moms of men and women in the military. This Mother's Day, Crown Royal is honoring the selflessness, generosity and dedication of Mothers Of Military (M.O.M.) servicemen and women with custom military-grade medals in partnership with Vanguard Industries, the official makers of the United States Military's insignia, ribbons and medals.
To show Crown Royal's unwavering gratitude for their service and support of America's bravest men and women, the whisky brand teamed up with country music superstar Thomas Rhett ahead of Mother's Day to surprise four M.O.M.s with an experience of a lifetime. These M.O.Ms thought they were heading to Florida to meet Thomas Rhett, pack care packages for active duty service members overseas as part of the Crown Royal Purple Bag Project, and discuss what it means to raise a military member and be a M.O.M. Little did they know that Crown Royal and Thomas Rhett had bigger plans in store…
Click HERE to watch Crown Royal and Thomas Rhett reunite M.O.Ms with their active duty sons and daughters in a heartwarming clip!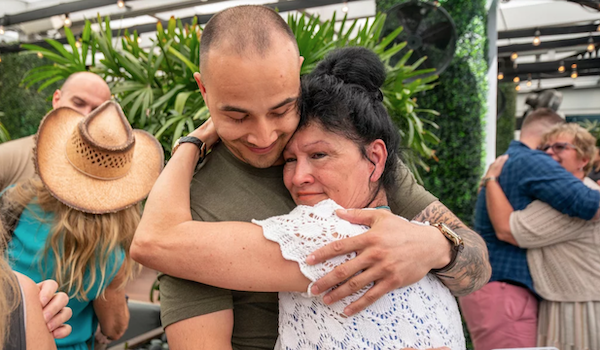 "There's no one more generous than moms, especially the moms of those who serve our country and today I get to give those moms a surprise they'll never forget. "We got to fly out four mothers of military and get to hear from them as a source of what it is like to be a mother of someone who is serving. We got audio messages from their sons and daughters." Thomas Rhett said.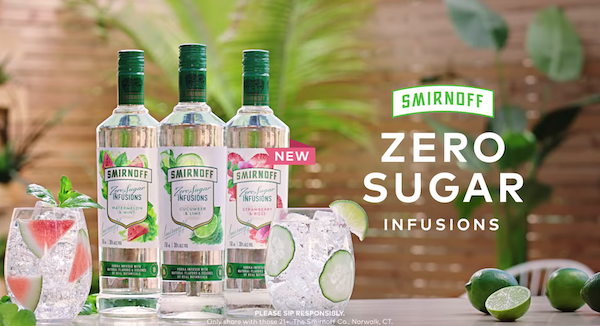 Just in time for the summer, the makers of the world's No. 1 vodka are launching Smirnoff Zero Sugar Infusions, perfect for those who want to have a sugar-free cocktail option without sacrificing taste! Available nationwide starting this month, Smirnoff Zero Sugar Infusions come in three delicious mouth-watering flavors:
Cucumber & Lime, Watermelon & Mint and Strawberry & Rose.
Whether brunching with your besties or hosting a backyard gathering of friends and family, Smirnoff Zero Sugar Infusions are guaranteed to bring the flavor and fun to any daytime party or occasion!
Infused with the natural flavors, Smirnoff Zero Sugar Infusions are 72 calories per serving, gluten-free and made with no artificial flavors and colors. Smirnoff Zero Sugar Infusions retails at a suggested retail price of $11.99 for a 750mL bottle, staying true to the brand value of offering great quality products at an affordable price.
Strawberry-Rose Cocktail
Serves One
Ingredients:
2 oz. Smirnoff Strawberry-Rose Zero Sugar Infusions
2 oz.  Brewed hibiscus tea
1 oz.  Passionfruit sparkling water
Directions: Fill an old fashioned tumbler with ice. In a cocktail stirring glass, combine the Smirnoff Strawberry-Rose Zero Sugar Infusion, hibiscus tea and sparkling water. Stir well and pour over ice. Serve immediately.
Mint Summer Splash
Serves One
Ingredients:
2 oz. Smirnoff Watermelon-Mint Zero Sugar Infusions
2 oz. Watermelon sparkling water
1 oz. bottled watermelon juice
1 oz. club soda
Mint leaves for garnish
Directions: Fill a tall cocktail glass with ice. In a cocktail stirring glass, combine the Smirnoff Watermelon-Mint Zero Sugar Infusion, watermelon sparkling water, watermelon juice, and club soda. Stir well. Pour over ice. Garnish with mint leaves.
Cucumber-Lime Agua Fresca
Serves One
Ingredients:
Coarse sugar
2 oz. Smirnoff Cucumber-Lime Zero Sugar Infusions
1-2 cucumber ribbons
1 oz. cucumber puree
1 oz. fresh lime juice
1 oz. bottled mineral water
1 Lime wheel
Fresh mint sprig
Directions: Rim an old fashioned glass or tall cocktail glass with coarse sugar. Line the glass with cucumber ribbons and fill with ice. In a cocktail stirring glass, combine the Smirnoff Cucumber-Lime Zero Sugar Infusion, cucumber puree, lime juice and mineral water. Pour over ice. Garnish with cucumber ribbons, lime wheels and mint sprigs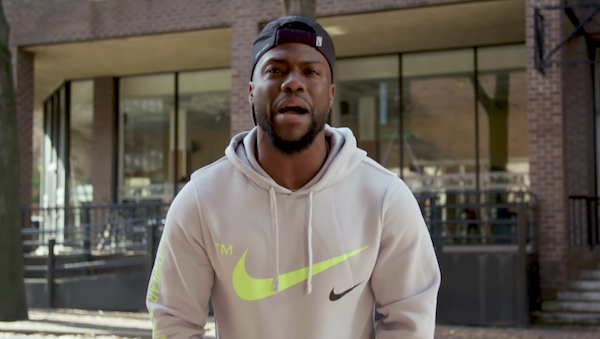 Kevin Hart taking over a Philly gym!  This is part of Mountain Dew's new campaign – DEW Time Off (D.T.O.) – which empowers people to do more of what they love. Launching today, D.T.O. includes. a three part video series that kicks off with Kevin Hart, a Philly native, surprising a gym employee with D.T.O.
Hart does everything from wiping down equipment to handing out towels to unsuspecting guests and more. Two additional videos will launch next month with different talent including an NBA athlete. A sweepstakes where people have the chance to score $1,000 for those side hustles they have heart for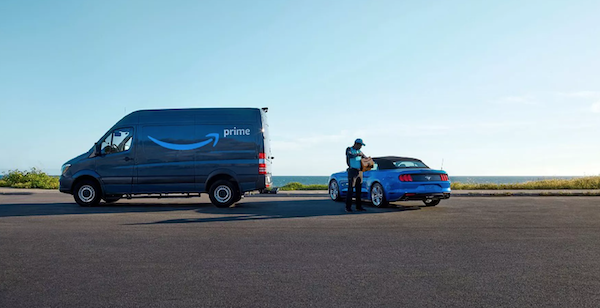 Ford announced the availability of Key by Amazon for Ford vehicles as the first service-to-vehicle delivered to the car through Ford's connected vehicle services.  This will allow eligible Ford and Lincoln owners to have their Amazon Prime packages delivered directly to their cars. It's a convenient, secure way to ensure packages are delivered, and the first of many service-to-car solutions that Ford owners will be able to access through Ford's connected vehicle services.
Ford and Lincoln customers with select modem-enabled vehicles can use their Amazon Prime accounts to schedule package deliveries to their cars in 50 US markets. Customers simply need to download the Key by Amazon app from the Apple or Google app stores, and follow the steps for their eligible Ford or Lincoln vehicle.
In a Medium blog post [insert link] announcing today's news, Lorin Kennedy, FordPass Ecosystem Business Leader, Ford Motor Company, details how Ford's connected services will enable other businesses, like Mobile car wash service Rub a Dub, to integrate their offerings with Ford and Lincoln connected vehicles in order to improve convenience for Ford customers.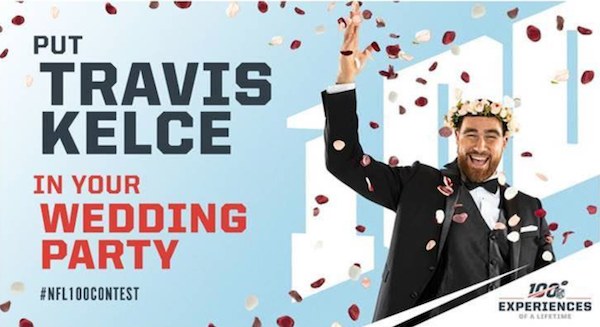 Last week the NFL announced the winner of the first experience –"Tickets for 100 Years" – awarding super fan Gregory Hampton season tickets to Giants games for 100 years on stage at the NFL Draft. Shortly after, the NFL has announced the next #NFL100 Experience of a Lifetime— 'Travis Kelce in your wedding party."
"Travis Kelce in Your Wedding Party" will give one lucky couple a chance to "draft" the fun Kansas Chiefs City tight end to join their wedding party this summer. Fans can see how Kelce is "preparing" for the big day here. The contest closes on May 3 – we'd love your help getting word out and helping Kelce be MVP of someone's wedding soon! To enter the contest CLICK HERE!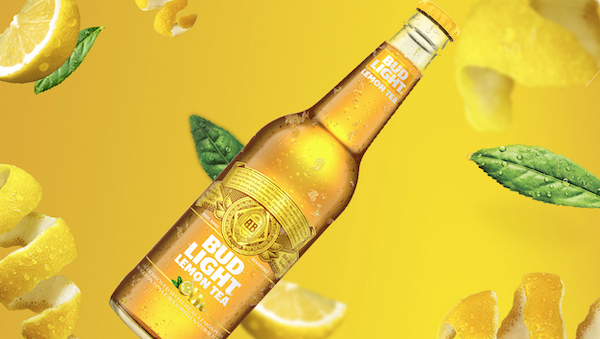 Much like Bud Light Lime and Bud Light Orange, Bud Light Lemon Tea is brewed with real lemon peels and aged over real tea leaves for a subtly sweet twist on America's favorite light lager.  Bud Light's citrus peels line is a favorite for summer time and we are excited to bring you the news of Bud Light Lemon Tea in time for the warm days ahead! Lemon Tea is a summer seasonal offering and will only and will only be on shelves until September, so make sure to stock up this summer.  Bud Light Lemon Tea will also include a comprehensive on-pack ingredients label following the transparency movement started by Bud Light mother brand, Bud Light Lime and Bud Light Orange earlier this year.