Lifestyle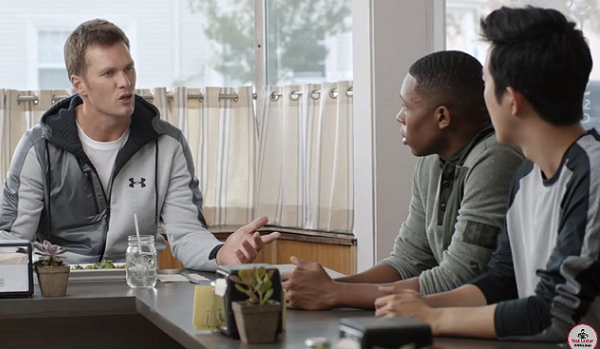 The end of the year brings with it a ton of traditions. One of the recent traditions is the Foot Locker "Week of Greatness." It showcases some awesome kicks as well as great athletes. You will get a look at the hottest sneaker and gear releases from top brands such as Nike, Jordan, adidas, Under Armour, and more. Fans can head Foot Locker's Release Calendar for a complete schedule of new releases.   For "Week of Greatness" product information, release details and more, follow us on Twitter, Instagram and Facebook. #WeekofGreatness
Check out these stars below and the upcoming videos.
Carmelo Anthony: Anthony encounters two men eager to experience Foot Locker's "Week of Greatness" before it's too late. Anthony begins to rattle off all of his moments of greatness and accomplishments, explaining how he isn't too worried about a "window of greatness" closing on or off the court.
Tom Brady: Brady delivers a defensive rant on how some things are just naturally great after overhearing two men question how Foot Locker can achieve such greatness each year without being "up to something."
Ja Rule: Ja Rule goes behind the wheel as a third-party car service driver who reminisces on his great days of the past while sharing his stories with his passengers.
Kyrie Irving (Kids Foot Locker): Irving runs into a boy who is playing a basketball game on his mobile phone and showing off how great he's doing using Irving in the game. After complimenting the boy on his Kids Foot Locker gear, Irving lets him know that his performance as the boy in the same video game isn't quite up to par.