Lifestyle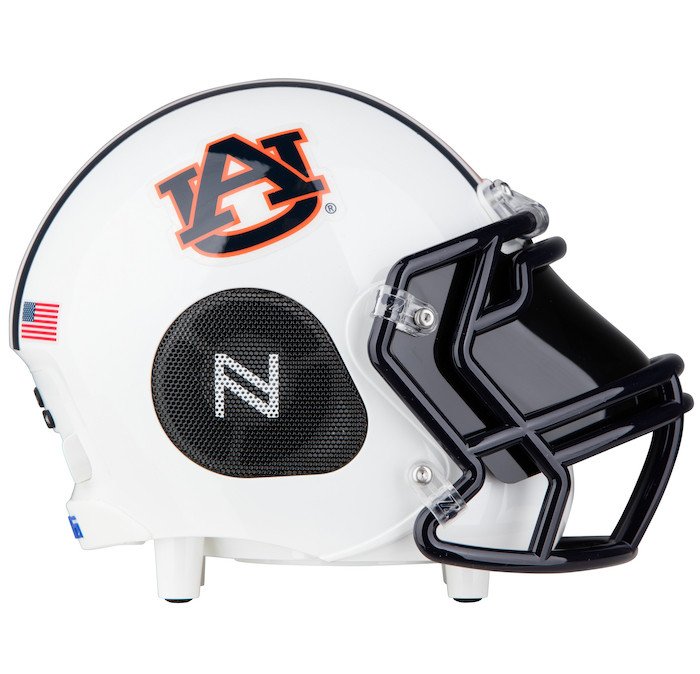 If you truly believe that you are the number one fan for your team you need to check out the one of kind Bluetooth speaker from Nima Sports. It will improve your office, TV room, or wherever you want to show off your team pride. Just in time for the holidays you can get a gift for the sports fan on your list or even for yourself.
Just imagine you sitting in your house watching your favorite college football team on TV and you wanted to hear your favorite radio host call the game. With the Nima Sports helmet speaker you can. You just sync up your new football helmet speaker to your phone. Then just mute the TV and listen to the game from your favorite college team's helmet. Even when it is not game day you can listen to your favorite sports talk shows that discuss your team's performance from the weekend or listen to music.
There are three sizes for each helmet. You can pick up any size and you will be happy with your purchase. I was able to test out the small version of the Auburn Tigers helmet and was very pleased with the performance of the speaker as well as the look of the helmet. There are certain Bluetooth speakers that spend too much time on the design of the speaker and neglect the performance of that speaker. You can tell once it starts trying to play off your synced device. The sound quality is poor and at some points even irritating. Then there are others that focus way too much on the speaker. The look of that speaker is flimsy and often tends break and looks horrible in your office or game room. So you end up with a speaker that either under delivers in sound or look. Why would you spend money on that?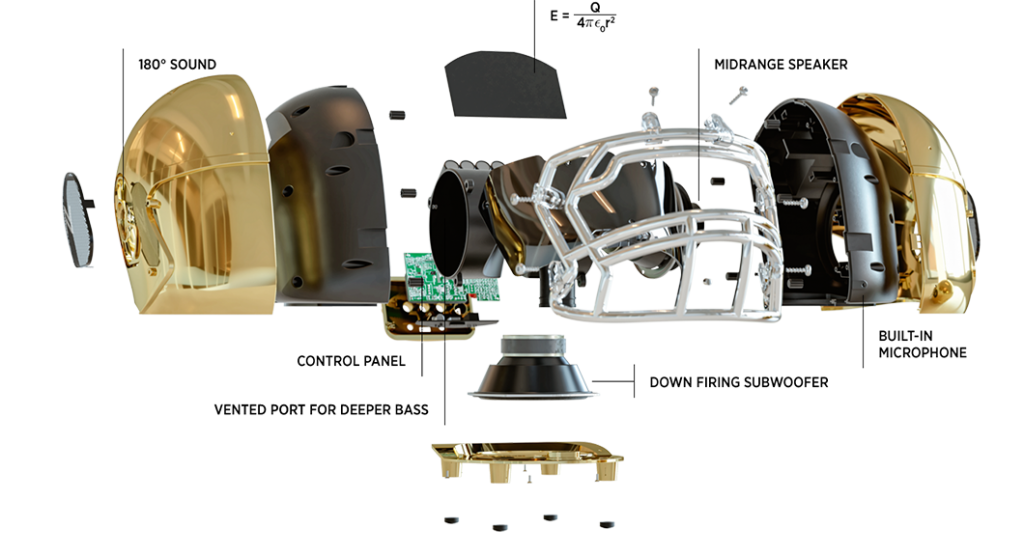 For the Nima Sports helmet speaker you can instantly tell that they put their heart and soul into the development of the design and sound. Any sports fans will tell you that when they rep their team they want something that looks authentic and real. Nima provides that slick look. These helmet speaker look like a mini version of the helmets they wear on game day.
What about the sound from the Nima Sports helmet? It comes with one down firing subwoofer for massive bass beats, two midrange speakers for clear sound, and seven preset equalizer options. The NIMA Sports helmet is compatible with any Smartphone, Tablet, MP3, PC or Mac with Bluetooth connectivity. Stream wirelessly and seamlessly control every feature of the speaker from anywhere within 65 feet. So this helmet from Nima is perfect for when you are tailgating right before the game.
Nima developed with the goal of connecting the sports fan with the music that invigorates them. The speakers come as extremely realistic NCAA team helmets, with NFL helmets and NBA basketball are soon to be released. From pumping up your fellow fans at a tailgate to displaying your team pride at work, this helmet is the perfect way to fervently display your fandom. The products come in various sizes, please check out the website for further details.