Lifestyle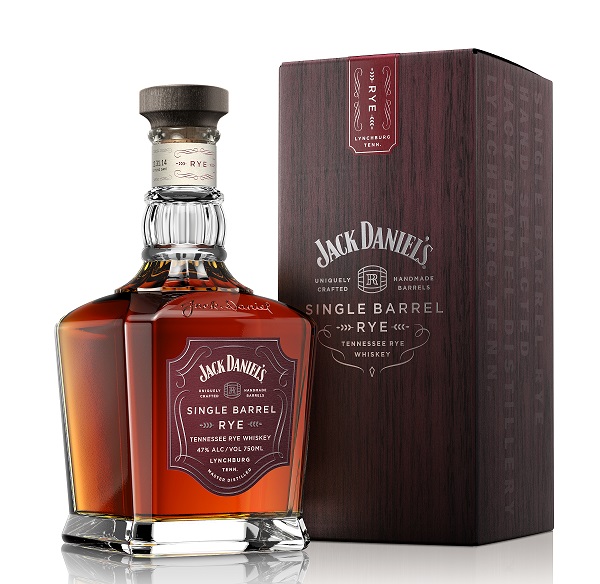 Fans of Jack Daniel's will be happy to hear this news. The Jack Daniel Distillery announces the nationwide release of the brand's third offering within the Single Barrel Collection and first new grain bill in 100 years, Jack Daniel's Single Barrel Rye. This expression marks the first time consumers can experience a fully matured rye product from Jack Daniel's. The newest member of the Jack Daniel's Family of Brands will be on shelves February 2016 and will be available across the U.S.
"Rye was one of the earliest forms of American whiskey and as the Master Distiller at Jack Daniel's, I'm proud to honor that history with the release of Single Barrel Rye. There is a reemerging trend of rye whiskeys and we are excited to be able to give friends of Jack Daniel's a chance to experience it," said Jeff Arnett, Jack Daniel's Master Distiller. "You never want to over-barrel a rye whiskey so it was important for us to stay true to the style with grain forward character rather than barrel character while still allowing our barrels to interplay with the whiskey. I'm confident that everyone will be as impressed as I am with the taste and character of this bold new rye offering."
Rye, at 94-proof, is the Jack Daniel Distillery's third offering in the Single Barrel Collection which includes Jack Daniel's Single Barrel Select and Barrel Proof. Select is a 94-proof single barrel Tennessee Whiskey and Barrel Proof ranges from 125 to 140 proof. Each expression in the Single Barrel Collection offers a robust, full-bodied flavor complemented by Jack Daniel's smooth character. Together, Select, Barrel Proof and Rye combine to create the world's finest collection of single barrel Tennessee Whiskey.
Single Barrel Rye completes the distillery's journey into rye whiskies, following limited release batches of Rested Rye in 2014 and Unaged Rye in 2012, allowing fans to taste the maturing rye over time. Rye starts off lightly sweet and mid-palate opens up to a dried fruit and trail mix flavor, finishing slightly shorter than the other Single Barrels as Rye is much more about grain rather than barrel character. Rye is a complex and robust whiskey that brings something unique to the palates of Jack Daniel's friends and whiskey enthusiasts alike.
Jack Daniel's Single Barrel Rye will be available nationwide beginning February 2016. The product will be priced approximately $49.99 per 750ml.