Lifestyle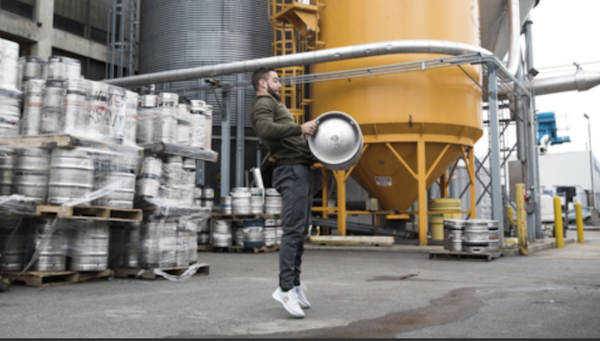 What are your plans for St. Patrick's Day? From chugging beer to downing multiple forms of potatoes, St. Patrick's Day might be one of the unhealthiest holidays out there. With the holiday just around the corner, Boston-based Reebok trainer Conor Murphy, has come up with the ultimate solution to combine fun with fitness this year.
As an advocate for using unconventional exercise equipment, Murphy put together the ultimate keg workout in the spirit of the holiday, to show you can still stay fit this St. Patrick's Day.
"Not only do odd objects keep training unique and fun, but moreover, each object presents a new challenge," he says. "They test your ability to use all of the components of fitness in new ways."
The ultimate keg workout goes as follows:
3 rounds for time:
•   20 keg squats
•   20 keg swings
•   20 burpee keg jump-overs
•   20 keg thrusters
•   20 keg lunges
After bash challenge:
•   5 kegstand push-ups (or, see if you can even do 1)
No keg lying around the house? Not to worry, dumbbells can be substituted for any of the above exercises.
Murphy is sporting the all-new Reebok CrossFit Nano 8, in a special St. Patrick's Day colorway! The shoe is available on Reebok.com for $130.