Lifestyle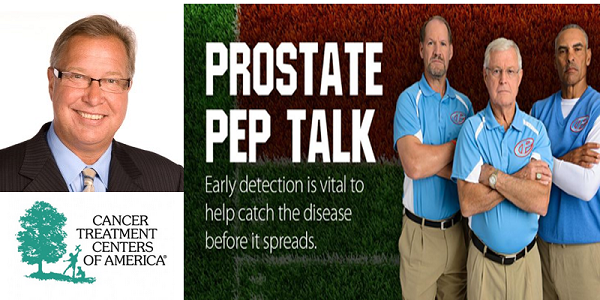 Cancer Treatment Centers of America and the National Football League Alumni Association have built a new partnership to raise awareness among NFL Alumni, and fans around the country about screening, diagnosis and treatment for prostate cancer. This year, the American Cancer Society estimates 161,360 new cases of prostate cancer will be diagnosed and 26,730 men will die from the disease. Today, a variety of treatment options are available to men diagnosed with prostate cancer, including radiation and active surveillance. However, the critical first step is to get screened.
Now through Oct. 15, 2,000 men, ages 40 and older, who meet eligibility requirements, may sign up to receive a free Prostate Specific Antigen (PSA) screening by LabCorp at any of its 1,750 locations throughout the U. S. After the first 2,000 free PSA screening spots are filled, eligible men may still schedule a screening at the discounted price of $25 throughout the sign-up period. Screenings must be performed within six months of the sign-up date.
"Routine screening has significantly improved the outlook for men with prostate cancer, which is very treatable when diagnosed early. And innovative technology has helped minimize the side effects of treatment," says Maurie Markman, MD, President of Medicine and Science at CTCA. "We at CTCA are looking forward to working with the NFLA to bring a broader awareness of the latest clinical advances in prostate cancer treatment and deliver those to their membership."
As part of the Prostate Pep Talk campaign, public service announcements featuring legendary former NFL head coaches Herm Edwards, Dick Vermeil, and Bill Cowher will raise awareness of prostate cancer risks and encourage men to get screened for the disease. The public service announcements will air nationally throughout September, which is Prostate Cancer Awareness Month.
I talk with former NFL QB and now analyst, Ron Jaworski about the work he is doing with the NFL Alumni and the Cancer Treatment Centers of America as well some football.
For more information visit Prostate Pep Talk.