Lifestyle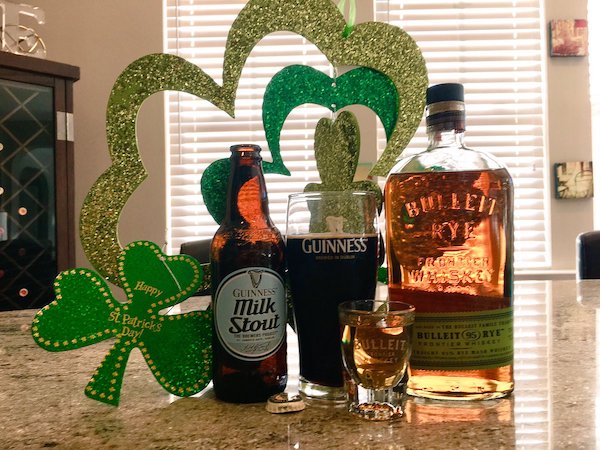 This is second attempt with Bulleit Bourbon to find a beer that will make the perfect Boilermaker. This time I needed to find something that would pair well with the Bulleit Rye. Before I tell you which beer I chose let me educate you on how the Boilermaker came to be.
Most of you know that a Boilermaker is created when you combine a cold beer with a shot of whiskey. There are few theories on when the Boilermaker was created. Some say that Boilermaker came to be in the 1800s when blue collar workers headed to the bar after a long shift and it is believed that the drink was named after the workers who built and maintained steam locomotives during that same time period.
Another idea is that the first Boilermaker was created when Richard Trevitchick and his friends celebrated after his steam powered vehicle made its first successful climb up his village's steepest hill on Christmas Eve in 1801.
No matter how the Boilermaker came to be the popularity of the Boilermaker is making a comeback. So with that notion Bulleit is asking for my help and yours as long as you are 21 years old or older to find the beer that when paired with any variety of Bulleit Bourbon will create the best Boilermaker.
Since we are a few days away from St. Patrick's Day I thought that it would be very appropriate if I use the a beer from the Guinness line. Recently Guinness came out with a Milk Stout. The stout has a roasted malt taste that is offset by a cream-like sweetness flavor to it. The aroma has hints of chocolate and coffee. I was curious to see how it would pair with the Bulleit Rye. It did not disappoint.
Just like the last month I enjoyed this version of the Boilermaker with the Bulleit Rye. The mixture was a good blend of beer and bourbon. I could see myself making this a St. Patrick's Day tradition. I would say that this one had a score of 8.0 out of ten. So far between the two I gave this combination a slightly higher score that my first attempt.
What beer would you choose to go with a Bulleit variety? Below is the recipe you can use. Let me know which beer you used with Bulleit. I'm always looking for some good suggestions.
Boilermaker
1 oz. Bulleit (Bourbon, Rye or 10-Year-Old)
6 oz. Beer