Lifestyle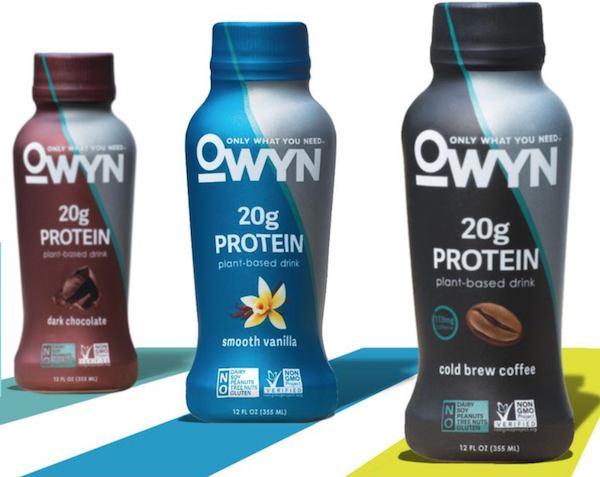 As we get older we need to really watch what we put in our bodies. Earlier this year I gave up all liquids except for water. That meant no beer, juice, milk, tea, or alcohol. It was interesting to see how my body reacted to the change.
One big change was that I was getting tired earlier at night. Instead of going to bed at 11 pm I would fall asleep around 9:30. I saw how not putting sugars and other items in my body effected my daily routine. After a while I saw the benefits of going to bed early and cutting out those bad sugars.
When I went back to having other liquids in my diet I didn't want to go all in on everything I used to drink. So when OWYN sent me a sample of their products I wanted to start off with a clean slate so to speak and see if these drinks would help my body with as I worked out in the morning and filled me up with the right nutrients.
OWYN is a 100% vegan plant-based protein brand that never compromises on taste while always providing superior health benefits.OWYN's plant-protein blend comes from multiple sources – pea, organic pumpkin, and organic flaxseed – to deliver all 9 essential amino acids (the building blocks of protein) which help in maintenance and development of muscle, hair, skin, and nails.
What I noticed was that I was enjoying what I was drinking and not feeling sluggish after a workout. I wasn't eating throughout the day. Working from home I found myself in the past going downstairs from my office to the kitchen to snack. I was grazing throughout the day. That was not healthy for me.
One of my friends, who is vegan was telling me the benefits he experiences with his diet. I didn't know if I could ever enjoy vegan items. With OWYN I know I could enjoy vegan foods. My friend was very happy to hear that.
Many supplements in the market are high in sugar, and this can be pro-inflammatory. OWYN is a low sugar supplement containing only 4g per serving. OWYN provides you with almost ½ of your daily needs in one serving. Omega 3 is known to be anti-inflammatory and important for the cell structure within our eyes and brain. They also assist in the function of our cardiovascular system, pulmonary, immune, and endocrine systems.
The fiber in OWYN helps you to feel satisfied longer, assists with blood sugar management, and helpful with maintaining a healthy digestive system.
OWYN offers products with ingredients that you can pronounce and are not detrimental to your health. OWYN is dedicated to providing products that are made with non-GMO ingredients and have been verified by the Non-GMO Project. You can feel confident that you are purchasing product that is made without genetic altering.
If you are looking to eat healthier and try a vegan supplement in your diet I would recommend you try OWYN. For more information go to their website at liveowyn.com.