Philips Norelco Go With a Real Pro Challenge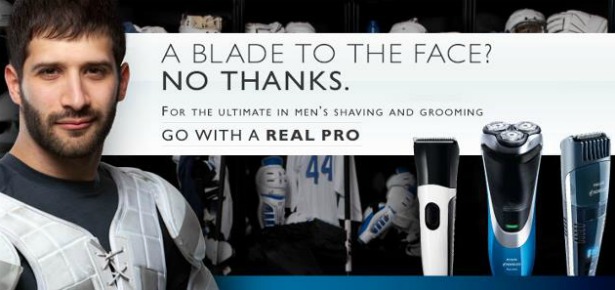 Here at MANjr, we support things like sports and facial hair. So when Philips Norelco approached us to participate in their Go With a Real Pro Challenge, we gladly accepted. The challenge is a celebration of one of the most time-honored traditions in sports, the hockey playoff beard. According to Wikipedia, this tradition was started back in the 1980s by the New York Islanders.
Essentially, when a hockey team enters the playoffs, players are supposed to ditch the blades and start growing out their facial hair. This tradition has extended to every level of hockey, from the pros to the minor leagues to colleges, high schools and even overseas. Fans have gotten in on the action as well, and a special campaign called Beard-a-Thon was created back in 2009 that encouraged fans to grow out their own beards for charity.
So as you can see, this hockey playoff beard is no joke. It's a sacred, chin-warming tradition that has produced plenty of inspirational moments. We're happy to enter into this tradition with our own hockey playoff beard participant, MANjr writer Danny Dabiri.
Danny Dabiri is no stranger to the importance of the playoff beard. Having grown up an avid sports fan, Dabiri's love for hockey dates way back to the days when he played Blades of Steel on the NES and NHL 93 for the Sega Genesis. Dabiri's hockey playoff beard journey is just getting started. After about a week of non-shaving, here's the result: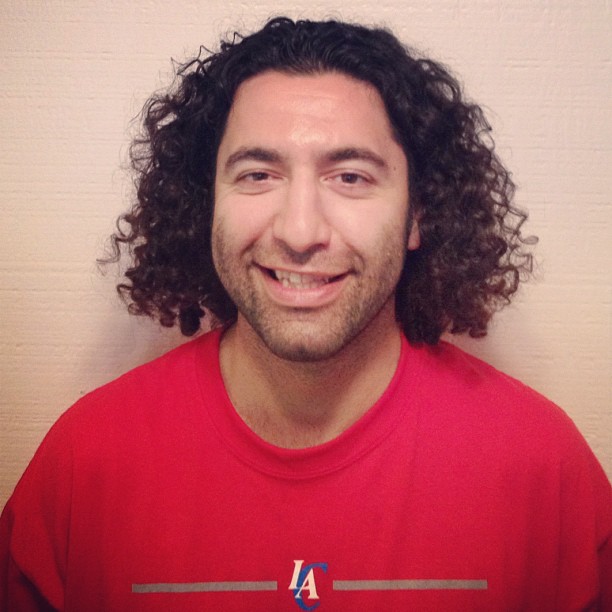 As you can see, Danny's hockey playoff beard journey is just getting underway. Philips Norelco hooked us up with some products that will help guide Danny through this whisker-filled journey of his. We received a PowerTouch with Aquatec AT830 shaver and a Vacuum Stubble and Beard Trimmer Pro from Philips Norelco. The goal is to grow out a solid hockey playoff beard and maintain it with the trimmer so things don't get too out of control. We'll document Danny's journey into beardom and keep you posted on the progress of his chin curtain.
Even after one week, Dabiri's already noticing a change in his game. People just seem more reverent and respectful ever since he ditched the everyday shaving routine. He wears his cheek fuzz like a badge of honor, and it just so happens that ever since he stopped shaving, the Los Angeles Kings haven't lost a playoff game. Just sayin'.
Check back with us to see Dabiri's beard voyage unfold. We'll keep you up-to-date on the progress of his neck mullet and how his newfound beard-force is impacting his everyday life.
Related Posts
| | | |
| --- | --- | --- |
| | Print article | This entry was posted by Chris Stout on May 18, 2012 at 4:35 pm, and is filed under Lifestyle. Follow any responses to this post through RSS 2.0. Both comments and pings are currently closed. |
Comments are closed.