Chris Stout
Posts by Chris Stout

If you're going to buy your father a bottle of booze for his special day, why not go with something a bit classier than your standard whisky selection? Crown Royal is the top selling Canadian Whisky in the U.S., but if you're going to pick up a bottle of Crown for your pops, why not go the extra mile and get him something finer, something smoother, something extra rare.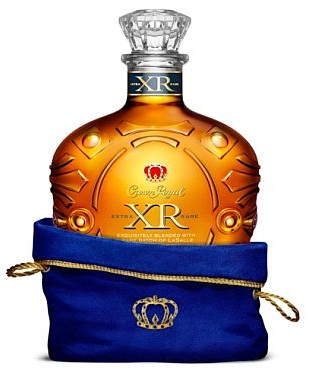 Crown Royal XR is limited-release blend of Crown Royal that's sold in numbered bottled. It's made out of the last batch of whiskies produced in the LaSalle distillery, located in Montreal. The distillery, which was built in 1924, had access to very fine water in the surrounding areas, and that smoothness is passed on to the bottle. This XR creation is the second Crown Royal XR release. The first came in 2006, and included whisky that was produced at the Waterloo distillery, another famous Canadian distillery that actually burned down in 1993.
So what does this XR stuff taste like? I think the most noticeable quality is the overwhelming smoothness of the whisky. It has some pretty strong flavors – there's definitely some power behind the maple-nutty sweetness that starts things off, but the bite that you'd expect out of a bold, 80-proof beverage never really manifests. It's the absence of a kick at the end that makes this whisky so nice. It just hits you with sweet, oaky flavor and follows through with a muted coating of friendliness. You expect a kick, but instead you're served a pillow of dry, tranquil aroma.
As you've probably already guessed, Crown Royal XR isn't cheap. It retails for $129.99. But if you're looking to give the gift of extra-smooth whisky-love to your dad this Father's Day, the price is worth it. You also get some sexy packaging – a clever bottle in a classy box with a gold silk lining that foreshadows the silky-smooth experience you're about to enjoy. It's better than presenting a liquor store bottle in a brown paper bag, that's for damn sure. So this Father's Day, get your dad something nice. Hook him up with some Extra Rare and he'll thank you for it.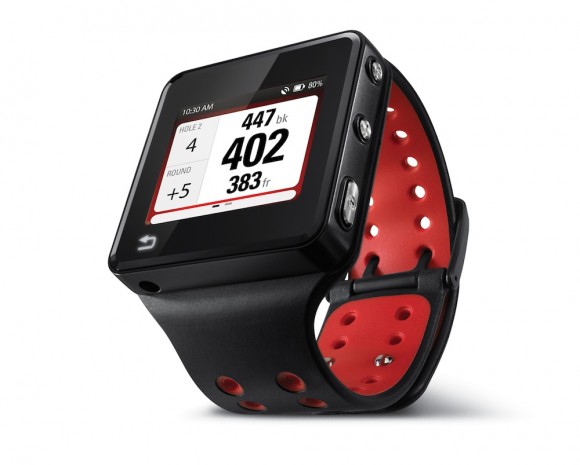 Do you love your dad? Of course you do. Have you been a cheapskate when comes to showing your Pops how much you care about him? You probably have, you thrifty spender, you. Do you have a game plan for a Father's Day gift this year? Dude, it's coming up quick. And seeing how you haven't really done anything super nice for your dad in awhile, why not splurge on a sick Father's Day gift this year? They guy's earned it.
Well if your dad is like most dads, he probably likes golf. There's just something about getting older that makes you appreciate man vs. well-kept nature situations, hanging out with other fellas in goofy looking clothes and so forth. If you want to support your father's golf addiction, do it in style this year. Get him the MOTOACTV Golf Edition.
This device is kinda complicated, so your dad will love it. The MOTOACTV Golf Edition combines tons of interesting fitness functions with a sweet set of techy, golf-related insights. This thing wasn't designed for the dad who enjoys the occasional round of putt-putt. This is a serious piece of technology with a bit of a learning curve that's designed for true die-hard fitness and golf-types. Motorola even teamed up with Masters champ and all around good-guy PGA star Bubba Watson when they developed this thing. Here's a video of Bubba breaking down the device:
The MOTOACTV wasn't always designed with golfers in mind. The original MOTOACTV was a small, clip-on device that provided tons of data on your regular exercise routines. The fitness functions are still a core part of what the unit does. This mini Android device can help you track the number of steps you've taken, the distance you've traveled, the amount of calories you've burned and the type of music you like to listen to when you're hitting your fitness stride (yea, built-in MP3 player). Users can also connect to MOTOACTV.com to upload stats and keep track of fitness progress.
Now in addition to all of these fitness features, the MOTOACTV Golf Edition adds in stuff like a GPS golf tracker, virtual caddy and an online clubhouse. You can visit 20,000 courses worldwide and this thing will pull up info on every single hole – distance to the front, center and back of the green, info about hazards, scorecards, club recommendations and a bunch of other stats. You can also sync up to the MOTACTV.com site and get visual representations of the rounds you've played.
I tried this thing out a couple times at a small par-3 course in West LA. Without connecting to the web, the GPS-function identified the course I was at and brought up info on each hole. If it can pull up a small par-3 course instantly, it'll be easy to find the regular courses you frequent.
Like I said earlier, the device does come with a bit of a learning curve. This isn't something that you whip out on the course without reading the manual first. It's not that it's counter-intuitive or anything. Navigating the buttons and screens is actually pretty easy once you get the hang of it. But to understand and appreciate all of the device's functions, you should certainly educate yourself on it before you put it to use.
Being a super novice on the golf course, I did find the thing useful. Knowing the distance to the tee before every shot will definitely help improve your game. The virtual scorecard is pretty cool too, but you may find the old fashioned pencil and paper routine to be an easier scoring option. Still, it's nice having a digital reference for multiple golf rounds, so that you can track your progression over time and identify holes that give you trouble.
The clip-on device can be combined with a wristband accessory for convenient, sporty use on the links. It charges via USB and can be synced up to your Android smartphone or desktop. The MOTOACTV Golf Edition isn't cheap – the MSRP for the device is $299.99 – but again, when was the last time you really splurged on your dad? If he enjoys working out and he loves to golf, you can't do much better than this.
So show your dad some love this Father's Day and get him a compacy, powerful piece of technology that'll improve his golf game and motivate him to get exercise a bit more. He'll certainly appreciate it.

The Kings are just one win away from securing their first Stanley Cup championship. There are so many reasons why they've gotten this far. Quick has been outstanding in goal, Kopitar has a nose for the net and of course there's LA's dominant performance on the road. But I like to think that the team's success is due to something more mysterious, something more magical. I'm speaking of course about the epic hockey playoff beard resting on the face of MANjr's Danny Dabiri.
Considering that the Kings have done so well since Danny started growing his hockey playoff beard, you would think that this sacred Persian face-rug would be off limits, something not to be tampered with. But you would be wrong.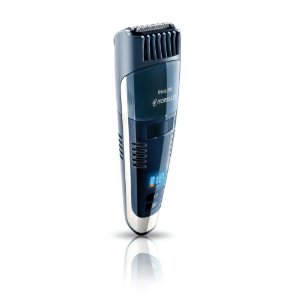 Sometimes you just need to clean up your face. So with a 3-1 Stanley Cup final lead secured, the MANjr team felt confident enough to suggest that it was time for a trim. Nothing drastic, mind you. Just enough of a trim so that Mr. Dabiri could go about his business while also respecting the contribution that his hockey playoff beard has clearly had on the 2012 NHL playoffs. It's arguably been the deciding factor in the inevitable championship that the Los Angeles Kings are about to secure.
So trim Danny we did. As part of the Go With a Real Pro Challenge, Phillips Norelco hooked us up with a Vacuum Stubble and Beard Trimmer Pro (QT4070) that gave Dabee an edge when taking on this hockey playoff beard challenge. We put the trimmer to use and we were satisfied with the results.
The Vacuum Stubble and Beard Trimmer Pro has a ridiculous 18 settings, from 0.5mm to 18mm. Whether you're going for minimalist stub or well-maintained business beard, this trimmer will clean up your face without making a big mess.
It works for even the toughest facial hair. This thing trimmed Danny's think neck curtain there's no tomorrow. He got full-on beard-definition, a clear neck-line and he straightened his cheek fur in just a few minutes. The stubble comb made an even pass all around. That's pretty much all that you can ask for from a beard trimming device.
Here's what Danny looked like before his Stanley Cup trim: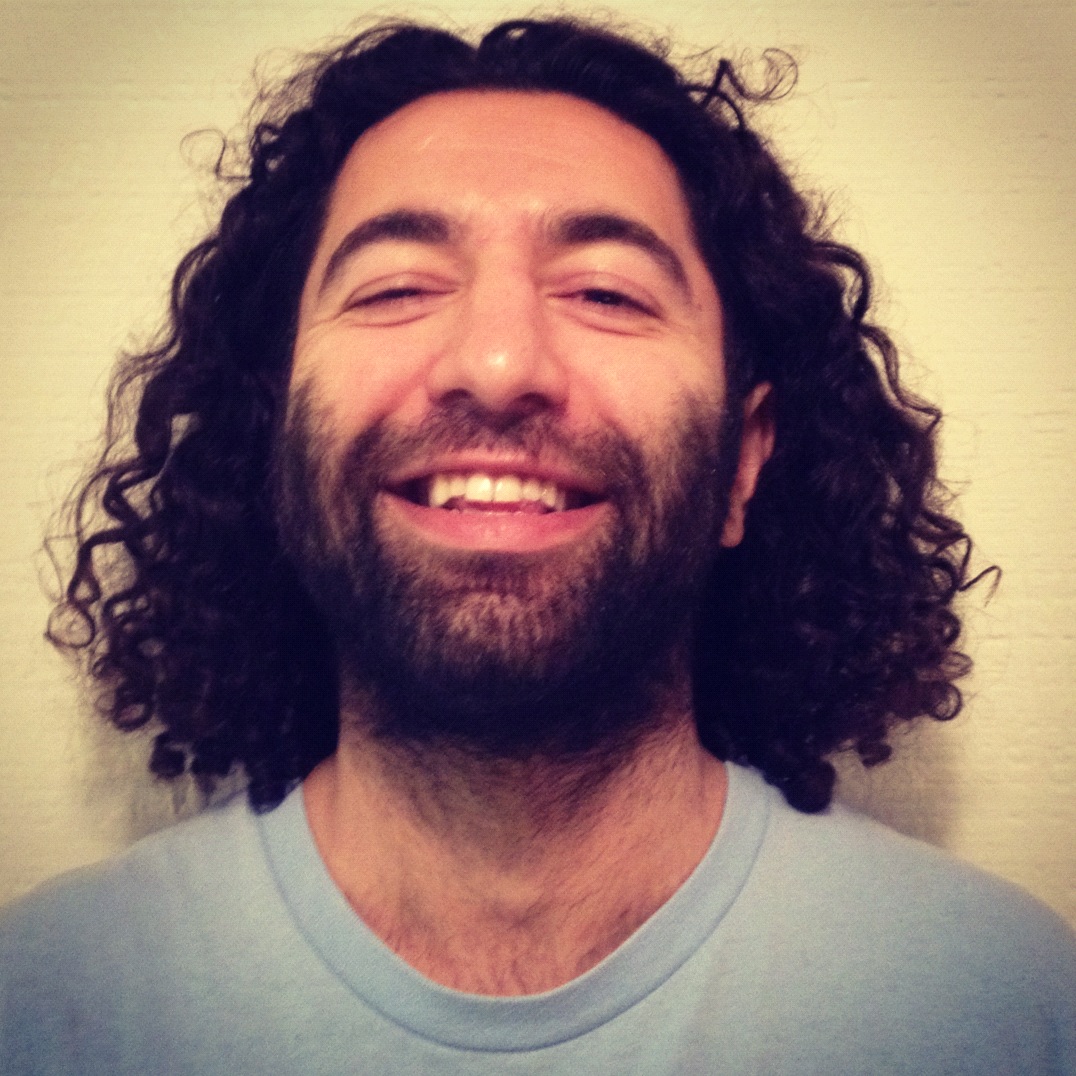 Here's what Danny looked like after a few minutes of trimming: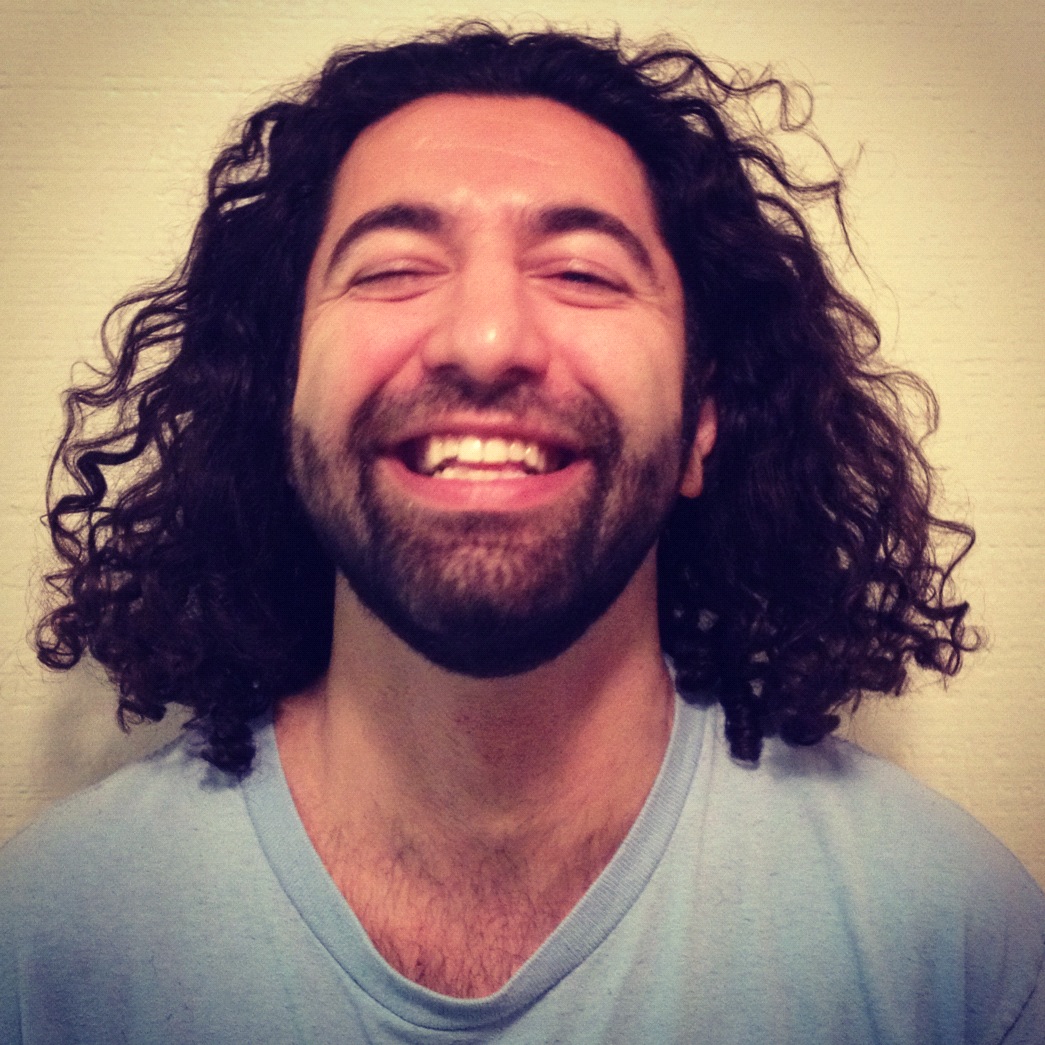 As you can see, we didn't want Danny to lose the full hockey playoff beard effect, but we did want the guy to have some more definition. After the trim, the man can now see his neck. He can also recognize his cheeks. The respect and trustworthiness that comes with beard growth is still there, but the guy doesn't look half as scruffy as he did before.
If your hockey playoff beard is getting a little out of control, and you want to go from scruffy to professional, then this Phillips Norelco trimmer device is probably worth testing out.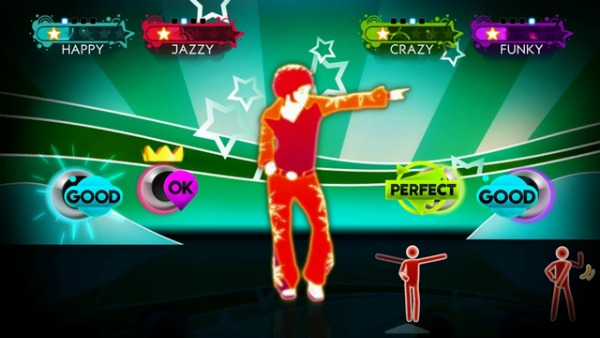 When I reach for video games, I usually grab something sports-related or so mething where I can shoot people. I'll mix in a trivia game or some other group activity type game, now and then, but usually it's just sporty games and shooters. I have a Wii and a PS3, but I was never really big into the motion sensor games. It's more novelty than anything else. You can only bowl and play virtual bocce ball for so long.
So a couple months ago, I walked into a bar in the Philippines on a hot night. The bar was set up with an Xbox Kinect and a few people we're casually playing this game, Just Dance 3. I was a bit intrigued and I was there with a bunch of people. It didn't take us very long to get all into it. A few shots in, we were all crazy involved and sweating it up on this makeshift, video game-assisted dance floor. Just a couple weeks after returning to the States I received a copy of the game to review.
Let me start by saying that this game is the ultimate summertime party starter. You can play with up to four players, and once you get a game going, it's pretty infectious. People have no choice, really. The game just invites participation.
If you've never played Just Dance 3 before, let me give you a quick rundown on how the game works. Think of it like a high-energy fitness Guitar Hero, but instead of playing an instrument you have to physically match the dance moves that are displayed on screen. Whether you use a remote on the Wii or PS3, or play using the Xbox Kinect, the goal is the same. You follow an onscreen character's movements and mimic their moves on your own dance floor. If they jump, you jump. If they spin, you spin. Whatever moves you see on the screen, you need to bust them out to the beat. There are little icons scrolling across the bottom that give you a hint of what's to come. It's all pretty easy once you get the hang of it.
It's not hard to imagine how a group dance party competition type thing could really fire up a crowd quickly. This is especially true for ladies. I'm not saying that guys can't dance, but we just get competitive in different ways. Girls just seem to lose it with this game. I've seen it happen on two sides of the Pacific Ocean. If you have a bunch of bored girls at your summer get-together, put this game on and see what happens. Trust me, it works.
This thing can also be used in non/party situations, primarily as a personal workout session starter. There are different levels of songs, so if you pick one that's going to make you sweat, you can burn all kinds of calories real fast.
My main gripe with this game is the music selection. There are really only a handful of quality tunes on here. A-Ha, Donna Summer, Daft Punk, Earth, Wind & Fire, Sugarhill Gang, The Buggles – that's pretty much it. The rest is all poppy trash that you'd only tolerate if you were in an extreme dance-off type competition and you suspended your taste for good music for long stretches at a time. And that kind of happens, so I think it speaks to the quality of the game play when you can shake it down to Britney Spears and still feel good about yourself in the morning.
The cool thing about the music selections is that you can actually download more songs that appeared on previous versions of the game. That'll give you a few more quality options after you've been playing the game for awhile.
So if you have a Wii, PS3 or Xbox Kinect, and you're planning to have people over at any point this summer, you should invest in this game. It's affordable, infectious and a hit with the ladies.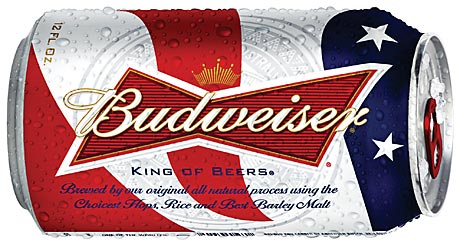 It's Memorial Day Weekend and that means summer has officially started. It's time for more pool time, BBQs, beach trips, bike rides and good ole fashion warm weather hangouts. Originally called Decoration Day, Memorial Day dates back to the end of the Civil War. The holiday has become a day of remembrance for all those who have died in service of our nation.
Most people associate Memorial Day with neighborhood grills and get-togethers, but what if you could combine your weekend party agenda with a gesture of appreciation for the families of our troops?
That's where Budweiser comes in. Budweiser cans and bottles have gotten a patriotic makeover, but the new early summer packaging isn't just for show. From now until June 7, Budweiser will contribute a portion of all sales (as much as $2.5 million) to Folds of Honor Foundation, an organization that provides post-secondary educational scholarships for families of U.S. military personnel who have been killed or disabled in the line of duty. The campaign is part of a larger "Red, White and Blue Summer" effort from the King of Beers. The summer effort includes tie-ins to Major League Baseball, NASCAR and the 2012 Olympics.
So keep your eye out for the stars and stripes this weekend. If you're grabbing some brews for a BBQ, consider the dual-purpose gesture of a Budweiser Heavy purchase. You'll be keeping things festive while also helping out a good cause.
Have a safe and happy weekend!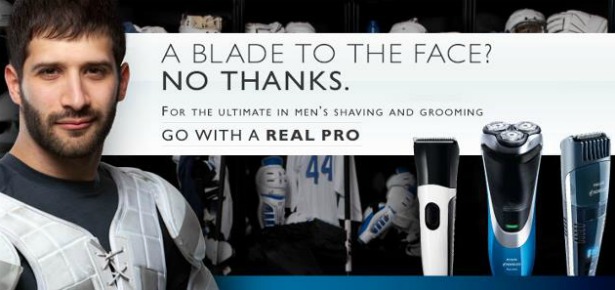 Here at MANjr, we support things like sports and facial hair. So when Philips Norelco approached us to participate in their Go With a Real Pro Challenge, we gladly accepted. The challenge is a celebration of one of the most time-honored traditions in sports, the hockey playoff beard. According to Wikipedia, this tradition was started back in the 1980s by the New York Islanders.
Essentially, when a hockey team enters the playoffs, players are supposed to ditch the blades and start growing out their facial hair. This tradition has extended to every level of hockey, from the pros to the minor leagues to colleges, high schools and even overseas. Fans have gotten in on the action as well, and a special campaign called Beard-a-Thon was created back in 2009 that encouraged fans to grow out their own beards for charity.
So as you can see, this hockey playoff beard is no joke. It's a sacred, chin-warming tradition that has produced plenty of inspirational moments. We're happy to enter into this tradition with our own hockey playoff beard participant, MANjr writer Danny Dabiri.
Danny Dabiri is no stranger to the importance of the playoff beard. Having grown up an avid sports fan, Dabiri's love for hockey dates way back to the days when he played Blades of Steel on the NES and NHL 93 for the Sega Genesis. Dabiri's hockey playoff beard journey is just getting started. After about a week of non-shaving, here's the result: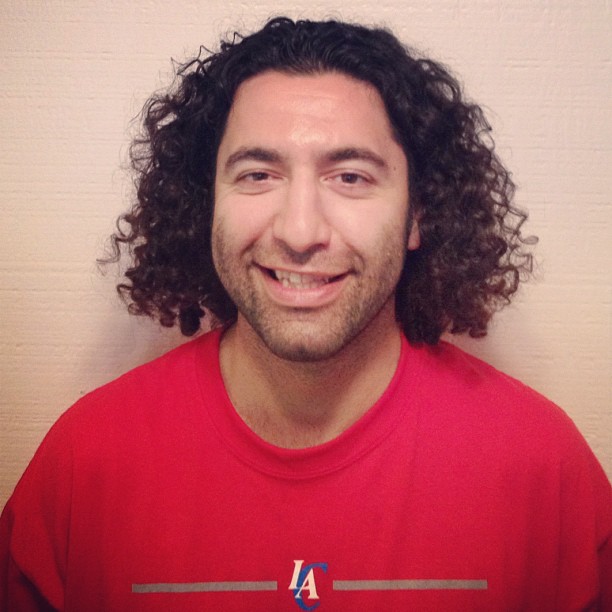 As you can see, Danny's hockey playoff beard journey is just getting underway. Philips Norelco hooked us up with some products that will help guide Danny through this whisker-filled journey of his. We received a PowerTouch with Aquatec AT830 shaver and a Vacuum Stubble and Beard Trimmer Pro from Philips Norelco. The goal is to grow out a solid hockey playoff beard and maintain it with the trimmer so things don't get too out of control. We'll document Danny's journey into beardom and keep you posted on the progress of his chin curtain.
Even after one week, Dabiri's already noticing a change in his game. People just seem more reverent and respectful ever since he ditched the everyday shaving routine. He wears his cheek fuzz like a badge of honor, and it just so happens that ever since he stopped shaving, the Los Angeles Kings haven't lost a playoff game. Just sayin'.
Check back with us to see Dabiri's beard voyage unfold. We'll keep you up-to-date on the progress of his neck mullet and how his newfound beard-force is impacting his everyday life.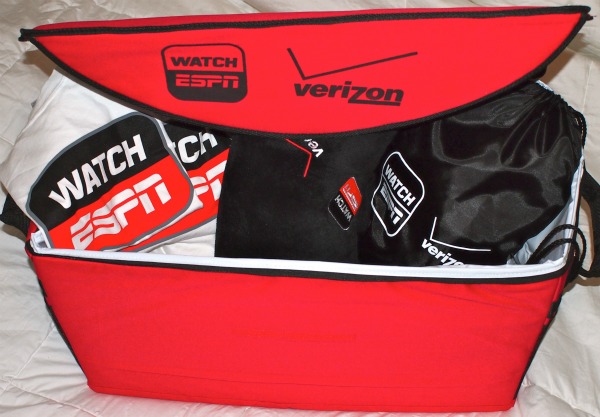 We're working with Verizon to get the word out on their FiOS service. The 100% fiber-optic network provides extra-fast speeds for Internet uploads and streaming. That means less waiting and less buffering when you're trying to entertain yourself with online content. FiOS also supports multiple devices for TV and Internet usage. With the Verizon MY FiOS App you can stay connected and manage your home DVR and view movies, photos and music from your phone or tablet device. Having the ability to remotely program your DVR, get voicemails from your home phone and access home monitoring and control functions while on the go is pretty convenient.
FiOS TV offers 540 digitial channels 130 HD channels and 46 commercial-free digital music channels. There are 35,000 On Demand titles to choose from and the multi-room DVR lets you watch a program in one room, finish it in another room and record and share programs across multiple TVs. You can also add widgets and other apps to your TV experience
FiOS Internet provides download speeds up to 150Mbps, even during peak hours of the day. You can upload 200 photos in under a minute, enjoy 17 milliseconds of latency when playing games online, download a two-hour movie in under six minutes and download 10 songs in under 12 seconds.
The more you bundle up these services (Internet, TV and phone), the more you save. You can even create your own custom bundle on the Verizon FiOS website.
So to promote the FiOS service, we're giving away a Verizon Showtime Prize Pack that inclues the following items:
A portable Verizon cooler
Verizon duffle bag
Verizon snuggly throw blanket
ESPN/ Verizon swag tee's
Showtime video series – The Borgias and Shameless
To enter, just follow us on Twitter @MANjrcom and send us an email below. We will pick a winner at random next Friday. Good luck!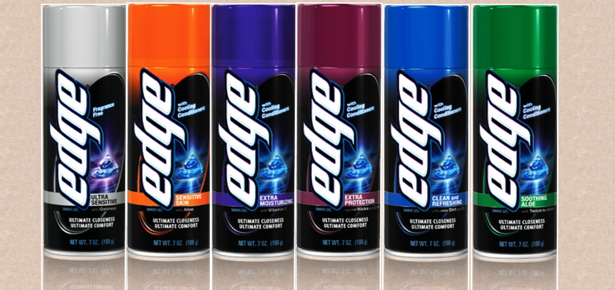 Do you want to win a year's supply of shaving gel? Of course you do! We're teaming up with Edge Shave Gel to give one lucky reader a year's supply of high-tech shaving support. That's right, you could score 12 bottles of shave gel and save a bunch of cash over the next year (or longer, depending on your level of beard force).
It's all part of Edge Shave Gel's a new social media campaign that's designed to make men more "well endowed." Jason Jones (The Daily Show) is working with Edge Shave Gel as an "Edge Fund Manager." His role is to personally select men to receive "Edge Endowments" in the range of 50 bucks all the way up to $10,000.
To enter to win one of these Edge Endowments, head over to Twitter and send a tweet to Jones at @EdgeShaveZone. Use the hashtag #WellEndowed and tell the man why you need an Edge Endowment and how you will spend it. The following prizes are available:
1 Grand Prize Winner will receive a $10,000 cash Edge Endowment
130 First Prize Winners will receive a $1,000 cash Edge Endowment
130 First Prize Winners will receive a $50 cash Edge Endowment
Every week until August 19, Jones will meet with a panel and disperse chunks of this $145,000 prize pool. Contest participants are limited to 25 entries a day. For more information, visit www.edgeshave.com.
To enter our MANjr Edge Shave Gel Giveaway, just follow us on Twitter @MANjrcom and send us an email below. We will pick a winner at random next Wednesday. The winner will get to choose the type of Edge Shave Gel that best fits his shaving needs. Good luck!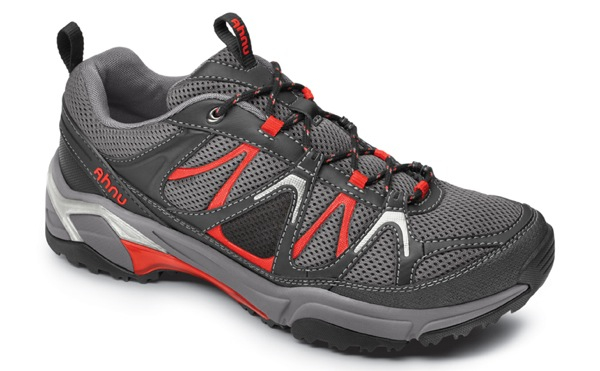 I'm not a big running guy. Never was. Recently, though I started running on the regular. What can I say, I was getting large and it was just time to get fit. It happens to us all. Well, it didn't take me long to realize that running on a daily basis sucks without proper running shoes. The day-to-day Sauconys just weren't cutting it. I would get random-ass pains like mid-shin and I felt like I was coming down with early onset plantar fasciitis. I needed an upgrade. I needed shoes that were designed for actual running. As luck would have it, Ahnu sent us a pair of Ahnu Woodacre running shoes to review. And I've been really happy with them.
As soon as the Gargoyle-colored kicks arrived at my door, I put 'em to use. They arrived pre-laced and all tied up. I didn't bother wearing them around the house to break them in. I just slipped them on and started running.
I haven't had to untie them since. You can slip right in them and you don't have to labor your way through breaking them in. The shoes provide arch, heel and toe support that just fits right. The tongue and heel have these V-shape cuts so they just form-fit to your foot with minimal movement. There's padding for the bottom of your feet, but nothing that would be described as over-cushy. I have pretty wide feet, but these things seem to contour well to almost any foot shape.
I live in Southern California, so I haven't tested these things in serious terrain or hazardous weather conditions. But they're designed to be "light enough for running and tough enough for hiking." The Ahnu NUMENTUM™ HIKE technology and Traverse Technology provide extra stability that's designed to center and guide your foot for a balanced and stable stride. These shoes are super breathable and the red and black Gargolye color combo perfectly matches my red and black track suit (note: your preferred track suit colors may vary).
So like I said, I'm not big on running. I'm just getting comfortable with daily jogs and such. I've never been professionally fitted for running shoes, but I just like how the Ahnu Woodacre shoes fit on my feet. There's no wiggle room, but there's no overcompensation in the support areas either. You just slip 'em on and they work.
You can find these shoes online for around $100. If you don't want to invest in crazy-expensive running shoes, but you want something sporty and form-fitting that'll provide proper support and a little bit of style, these kicks are definitely worth checking out.