Chris Stout
Posts by Chris Stout
San Francisco -15 Jacksonville
Sorry, London. Not all football games are this one-sided.
Pick: Niners -15
At Detroit -3 Dallas
Home team gets the edge in a god battle between two 3-4 teams.
Pick: Lions -3
At Philadelphia -5.5 NY Giants
Can the Giants make it two in a row? Not if Vick plays a full game.
Pick: Eagles -5.5
At Kansas City -7 Cleveland
Jason Campbell against the league's best D.
Pick: Chiefs -7
At New Orleans -10.5 Buffalo
Thad's not terrible, but the Saints at home are too much.
Pick: Saints -10.5
At New England -6 Miami
Tom Brady is under pressure to make things happen with less protection and fewer splashy playmakers. The Pats just don't lose two in a row that often though.
Pick: Pats -6
At Cincinnati -5.5 NY Jets
The Bengals are looking like one of the teams to beat in the AFC, but can they be as physical as the Jets?
Pick: Jets +5.5
Pittsburgh -2.5 At Oakland
Pittsburgh doesn't always perform well in Oakland, but with an inspired D and balance on O they'll win three in a row.
Pick: Steelers -2.5
At Denver -11.5 Washington
This game's going to be a points-fest. I think the Skins might be able to hang or at least not get blown out.
Pick: Skins +11.5
At Arizona -2.5 Atlanta
The Cards are hard to read, but the Falcons can still make noise despite all the injuries.
Pick: Falcons +2.5
Green Bay -7.5 At Minnesota
Maybe Freeman settles down a bit. Looks like he still needs more time though.
Pick: Packers -7.5
Seattle -11.5 At St. Louis
Whenever Favre comes up as a viable option for you at QB, you've got problems.
Pick: Seahawks -11.5
Carolina -6 At Tampa Bay
In a game that's sure to grab the attention of dozens of football fans throughout the country, the Panthers are a lock. Schiano's brand on Buccaneer Football isn't resonating with his players. Doug Martin's out. It's never a good thing for a winless football team to lose one of their top offensive weapons. Factor in the lost locker room and it's gonna be an uphill battle for the Bucs at home. The Panthers are coming off two straight wins by two scores. They should secure this one pretty early.
Pick: Panthers -6
Pick: Panthers -6
Think you can handle Antarctica? Can you write a good story? If so Air New Zealand wants to hear from you. The airline has partnered up with Antarctica New Zealand, the New Zealand Antarctic Research Institute and National Geographic to send one lucky winner to cold weather training in Christchurch, New Zealand and then team up with National Geographic photographer Jason Edwards to fly to Antarctica for two weeks. While in Antarctica, the winner will spend time exploring with Jason and writing about the experience in an effort to raise awareness about the scientific research and environmental issues in the coldest continent. Check it out:
If you think you got what it takes to win the Antarctica: No Ordinary Place, No Ordinary Assignment challenge, hit up airnewzealand.com/voiceforantarctica to learn more.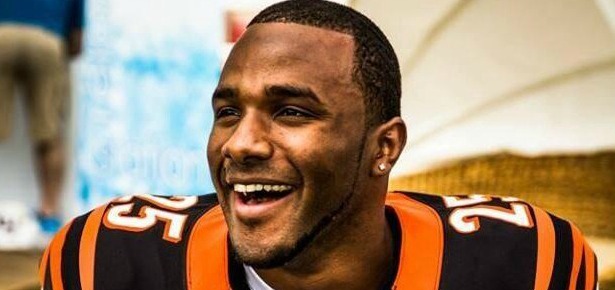 For the first time in 49 years, a running back was not selected in the first round of the NFL draft. The first running back to have his name called in the second round was Giovani Bernard. The 37th overall pick from West Palm Beach, Florida was the first running back from North Carolina to be taken in the first two rounds since Natrone Means. Six weeks into his NFL career, Bernard has already been a difference maker for the Cincinnati Bengals. He's averaging 4 yards a carry, 10 yards per catch and he's scored twice on the ground and twice through the air. His touches have been gradually increasing and he looks to be an integral part of the Bengals offense moving forward.
Bernard gained some notoriety during training camp when he was featured on HBO's Hard Knocks. Other players on the team gave him the business for driving his girlfriend's mom's minivan. But Bernard took it in stride. "If something has automatic doors and it's push to open, that's perfect with me," Bernard said to the cameras.
Bernard joined up with Pepsi to promote the Pepsi NEXT Rookie of the Week program, where fans can vote for their favorite rookie performers each week of the season on nfl.com/rookies. Bernard joined fellow rookies Le'Veon Bell and Denard Robinson for this Unbelievable Hidden Talents video where he showed off his mad snake charmer skills.
We caught up with Bernard a couple weeks ago and talked about his participation in the Pepsi NEXT Rookie of the Week program, his relationship with incumbent starter Ben Jarvis Green-Ellis, the intensity of James Harrison, what it's like to be "owned" by fantasy football players and a lot more.
CS: Coach Gruden mentioned that you're going to see a lot more playing time as the season progresses. That has to put you in an interesting situation with incumbent starter, The Law Firm. How does that relationship play out where you know that you're coming in as a high-draft pick, there's veteran presence on the team at running back, and you know that you're slowly going to eat away at his snaps?
GB: I think the big thing about me and Benny is that—well I call him 'Benny' and we call him 'Benny'—is that we're just trying to help the team win. At the end of the day, we obviously want to keep our jobs and we all want that, but we want the team to win. We want to be successful as a team.
He's really the closer. He's a leader in our running back room. He's the type of guy that, you know, there's four minutes left in the game, they're going to put him in to secure the ball and just churn out the yards. He's just a hardnosed kind of guy and everybody here knows that just how he is and that's his mentality. And he's a great guy. He's a great leader and he definitely shows that on the field.
CS: Coming from college to the NFL, what would you say is the biggest transition that you've had to get used to? I mean everyone talks about the speed, but is there anything else that really stands out to you as being a difference?
GB: I think the thing between the NFL and college is that you realize that this is a job. I think that's the biggest thing. You realize that at any second, at any moment, you could be gone. No matter what the situation is, no matter how great you are, you could be gone the next day. And you see that with Trent Richardson. You know, I think somebody said he found out through Twitter –or whatever it was—that he was being traded to Indianapolis. You just have to realize that this is a job and nobody is out there to help you out. You have to work hard each and every single day.
CS: So coming in as a rookie you were nominated for the Pepsi NEXT Rookie of the Week, can you tell me a little bit about that program and your involvement there?
GB: Yeah definitely. We're basically just letting fans know that all season they can vote for Pepsi NEXT Rookie of the Week. And people think that Pepsi NEXT has a real cooler taste with 60% less sugar, so they kind of asked me to do this web series that shows our hidden talents as rookies. Mine's actually pretty cool, fans out there can go check that out at nfl.com/rookies. It's actually really cool how people can just see our brighter side and our more enjoyable side of things off the field.
CS: So I saw that snake charmer video, and you were there with Denard and Le'Veon Bell. Have you talked with Le'Veon at all, because you guys are in the same division and you're coming out of the same draft class? Do you think he's going to help the Steelers?
GB: Definitely. Well you know, for me, that whole experience with Pepsi NEXT, the whole snake charming thing, was really cool. But I had the relationship with Denard even before that, because I played against him at a high school in South Florida. And then me and Le'Veon, we met each other through the whole Combine experience and workouts and all that kind of stuff. Knowing that he was going to play for sure, we kind of became friends in that way.
I followed him after that first Monday night game and I just told him to keep his head up. After the injury I sent him a text message as well, you know, just praying for him. I mean that's a great guy, a guy I'm really close with, a guy who's a great athlete and an even better person off the field. So I know he's going to make headlines one of these days and he's going to do a great job. A lot of people are doubting him but he's definitely a guy that you should keep your eye on as a rookie.
CS: So you see a guy like James Harrison in the weight room or on the practice field, does he just have that intimidation face all the time or that's just kind of an outside persona that people who aren't on his team wouldn't necessarily understand?
GB: I think it's a little bit of both. As we get closer to game days, you can tell he becomes that fearful James Harrison. But the day after the game he's very chill and relaxed and he's just trying to get better. He's just a guy that always has a chip on his shoulder no matter what the situation is. He's the type of guy that's going to go out there and play his heart out. You can tell that he has that mentality each and every single day whether that's an off day and he's in the weight room lifting or in his treatment, whatever it is he's a real veteran in the league and he has definitely shown that through the years.
CS: So how weird was it to enter the NFL, which has to be a unique experience in itself, and then have that whole Hard Knocks film team documenting everything from your personal life to training camp and all the practices and stuff?
GB: Well for me I wouldn't say I enjoyed it completely. There are days where, you know, obviously I was tired and doing the whole training process. It was my first training camp, and all that kind of stuff. I just had to find the brighter side of it and let the fans out there know what training camp is really like. It helped me out in a sense. It got my name out there and it's cool in that sense. But for me, I knew I was there to do one job and that was not to be an actor. It was not to be a Hard Knocks star. It was just to be a football player and have fun and just let everything else really take care of itself.
CS: Do people still give you shit about the minivan?
GB: Yeah (laughs). I'm still getting beat around about that so, it is what it is.
CS: Have you decorated that apartment yet?
GB: (Laughs) No, the apartment still looks basically like a bachelor pad and I think it's going to stay that way.
CS: (Laughs). So have you had a "welcome to the NFL" rookie-type moment yet?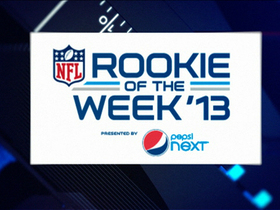 GB: I think it was probably the first time that I walked into the facility…or my second time walking into that facility, when I saw James Harrison because he had to do his first press conference for the Bengals. I was walking towards the lunch room. In my mind I totally forgot about it. During the whole Combine experience you're not really looking at trades, you're more so worried about draft picks and all that kind of stuff.
So for me it was kind of that moment where I realized that yes, I'm in the NFL, and yes, I need to step my game up because we've got guys like James Harrison that will take your head off and continue to keep playing. So for me, it's just going out there and just playing and competing and having fun.
CS: Now tell me something about Marvin Lewis that most people probably don't realize. He's been around for a really long time, is there any particular moment that you've had with him that kind of sheds light maybe on a side that most people don't get to see?
CS: Do you ever get annoyed when fans come up to you and talk about you as if they own you because of fantasy football?
GB: (Laughs) Yeah it actually happened last night. This guy was like "Dude I had my doubts about you but I started you this past week".
CS: (Laughs)
GB: Well I'm glad you had doubts about me and now you're just like (laughs) bowing down to me. But you know, fantasy football is just a whole other experience. I mean, I'm not going to say I'm not a fan of it, because it's cool how they kind of do all that stuff. But I've never played it before. I've got my friends on it, my friends … it's crazy, I'll just say that (laughs).
CS: Who is a sneaky player to watch on the Bengals, who may be prime for a breakout?
GB: Prime for a breakout …
CS: Outside of yourself obviously, Gio.
GB: (Laughs) Well honestly I think there are guys across the board who are just breakout players that are continuing to make plays, but one of the guys that I really admire –good game—is Dante Ridgeway, the middle linebacker. He's just a hardnosed kind of guy and he's a guy where I definitely admire his energy and his passion for the game. He's the guy that really just works hard for what he has and he's done a lot of good things. I mean he's just doing a great job of being a leader defensively and offensively as well.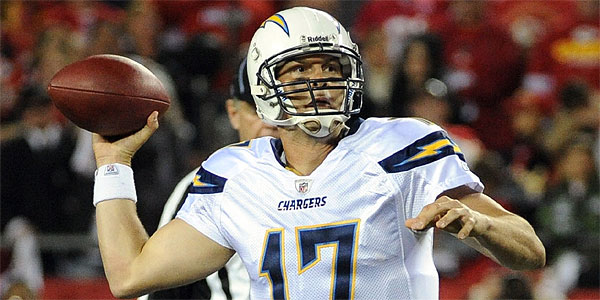 Seattle -5.5 At Arizona
The Cards have a good thing going on D and should be able to shut down Seattle's passing attack.
Pick: Seahawks -5.5
New England -3.5 At NY Jets
The Pats keep rolling and maintain their hold on the division.
Pick: Pats -3.5
San Diego -7.5 At Jacksonville
The streak of the Jags covering the spread ends after one week.
Pick: Chargers -7.5
At Kansas City -6 Houston
Houston has problems. The Chiefs are flying high. With a new QB under center going up against a fantastic defense in a hostile, record-breakingly loud environment, odds are the Chiefs winless streak will continue.
Pick: Chiefs -6
At Detroit -2.5 Cincinnati
The Lions seem like a different team when they're playing in the comfort of their own dome. The Bengals seem a bit weaker on the road. Close game edge goes to the Lions.
Pick: Lions -2.5
At Miami -7.5 Buffalo
The Dolphins have lost two straight but now they get a chance to get back to their early winning ways. They can outscore a Thad-led Bills team.
Pick: Dolphins -7.5
At Washington PK Chicago
The Bears are the better squad. More efficient, more consistent and more than capable of beating a Skins team that can't seem to put it all together week in and week out.
Pick: Bears
At Philadelphia -3 Dallas
Nick Foles looked pretty good leading that offense. Vick's injury couldn't have come at a worse time. If he doesn't get back on the field soon, he may not have a starting job to reclaim. I think Foles will take full advantage of a favorable matchup against a not-so-stout pass D.
Pick: Eagles -3
At Carolina -6 St. Louis
The Rams got a huge win over the Texans to move to 3-3. Their offense leaves a lot to be desired, but this defense can keep them in it, even on the road.
Pick: Rams +6
At Atlanta -7 Tampa Bay
The Falcons get win number to as the Bucs continue to search for answers.
Pick: Falcons -7
San Francisco -4 At Tennessee
Locker's return won't stop the hurt. Niners win on the road.
Pick: Niners -4
At Green Bay -10 Cleveland
It woulda been nice to see what the Browns season could have been with Hoyer under center, but Weeden ball is back and the optimism has dissipated. Green Bay may have some banged up weapons on offense, but with a new found balance they should be able to cover at home.
Pick: Packers -10
At Pittsburgh -2 Baltimore
The Steelers are back. With a viable option at running back and a defense that's suddenly capable of creating turnovers, the Steelers will win their second game against a familiar foe.
Pick: Steelers -2
Denver -6.5 At Indianapolis
Jim Irsay's attempts to irk Peyton backfire as Manning unleashes his full fury in front of familiar faces.
Pick: Broncos -6.5
At NY Giants -3.5 Minnesota
What a terrible game to feature in primetime. Must've looked good on paper in the offseason. Josh Freeman gets the chance to take over starting duties this week. But the Giants have been off long enough to get their shit together and finally pull off their first win.
Pick: Giants -3.5
Last Week: 7-9
Season: 43-48-2
Last Season: 136-121-5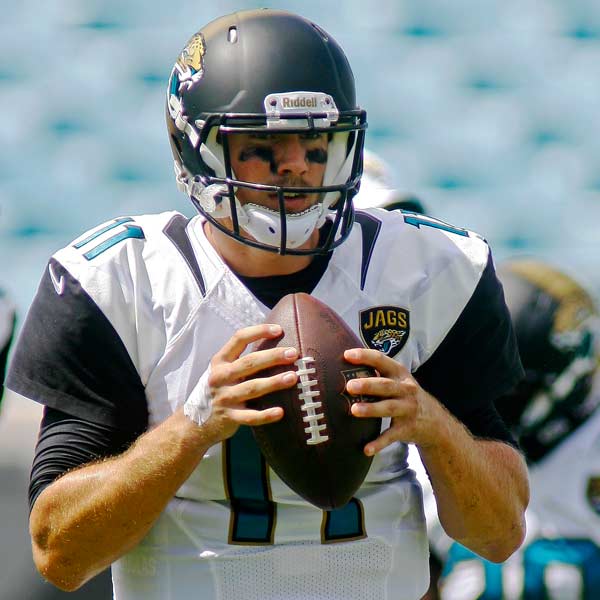 At Chicago -7.5 NY Giants
The Giants have been outscored by 100 points this season. Only the Jags have a larger point differential (-112). That's bad. Real bad. The Bears have dropped their last two after starting 3-0, but the Bears are third in the league in takeaways (14). The Giants are the league leaders in giveaways (20). The winless streak will continue for the G-Men.
Pick: Da Bears -7.5
At Kansas City -9 Oakland
The spread seems kinda high. I mean the Chiefs are undefeated, playing good football, not turning the ball over and playing at home. But the Raiders under Pryor aren't exactly pushovers either. Especially if McFadden can get back on the field. I say the Chiefs win but the gap is closer than 9.
Pick: Raiders+9
Philadelphia -1.5 At Tampa Bay
The Bucs seem like a team destined for a new coach and a high draft pick. The Eagles moved the ball well when Nick Foles took over for an injured Michael Vick, so if Vick can't go, the offense shouldn't suffer that much.
Pick: Eagles -1.5
Green Bay -3 At Baltimore
Tough call here. I like the Packers, but the Ravens are 2-0 at home and the Packers are 0-2 on the road. Edge goes to the team with the better passing attack.
Pick: Packers -3
Detroit -2.5 At Cleveland
It's hard to not like the Browns. They've been so bad for so long. The Lions without Calvin Johnson appear a bit toothless. Defenses can just key in on Reggie. I'm going Browns as home dogs here, even with Weeden behind center.
Pick: Browns +2.5
At Minnesota -2.5 Carolina
Josh Freeman won't get the call just yet, so the Freeman era will have to wait in Minny. The Panthers can't seem to get things clicking on both sides of the ball. The D shows up and the offense stalls. Maybe Cam can put a complete game together in Week 6.
Pick: Panthers +2.5
At Houston -7.5 St. Louis
The Rams beat up on the Jags last week, but that's not saying much. Schaub is under fire big time in Houston, and he'll be without safety valve Owen Daniels and potentially without Andre Johnson as well this Sunday. I think Schaub will show up and keep Kubs off the hot seat, at least temporarily.
Pick: Texans -7.5
At NY Jets -2.5 Pittsburgh
It's now or never for Pittsburgh. Coming off the bye week, the rest of the AFC North sits at 3-2. If the Steelers can't force any turnovers, they will lose. They're the second team in NFL history to have zero forced turnovers in the first four games. Ouch. The Jets are all swagger and sunshine after upsetting Atlanta. I say the Steelers D shows up, the ground game finds some space and the Steelers get win #1.
Pick: Steelers +2.5
Cincinnati -7.5 At Buffalo
Thad Lewis vs. a team that shut down Tom Brady? Let's go with the Bengals.
Pick: Bengals -7.5
At Seattle -13.5 Tennessee
I'm not buying this Ryan Fitzpatrick does a great Jake Locker impression situation. Seahawks at home against a team that's not as good as it's 3-2 record suggests.
Pick: Seahawks -13.5
At Denver -27.5 Jacksonville
Do you really want to bet on this game? The highest spread in NFL history is bound to get plenty of action. The Jags have yet to cover a spread, but professional players on a shitty team can still find the motivation to not lose by four touchdowns.
Pick: Jags +27.5
At San Francisco -11 Arizona
The Niners win a game dominated by lots of Frank Gore touches.
Pick: Niners -11
At New England -2.5 New Orleans
Gronk is back as the Saints come marching into New England with a spotless record. Gronk can't fix everything, though. The D-line is busted. The points aren't flowing like they used to. People need to stop fumbling. On the flipside the Saints look strong in all phases. I think they escape New England with their undefeated streak intact.
Pick: Saints +2.5
At Dallas -5.5 Washington
Poor Romo. Even when you throw for 500+ yards, people still get bitter about the last mistake you made. After coming up short against the Broncos, the Cowboys should be able to do some damage against the league's worst defense.
Pick: Cowboys -5.5
Indianapolis -1.5 At San Diego
I picked the Colts last week as home dogs, and I like 'em on the road here as well.
Pick: Colts -1.5
Last Week: 8-6
Season: 36-39-2
Last Season: 136-121-5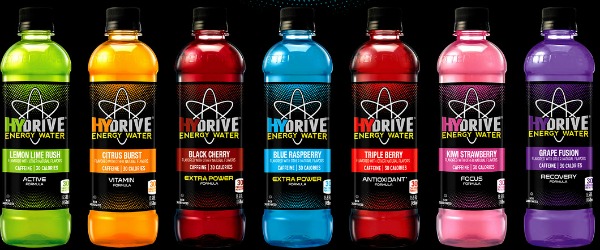 I'm not a big energy drink guy. If I need a pick me up, I'll usually reach for coffee. Typically it's a cup of Joe to start the day. Espresso can do wonders for a sluggish afternoon. But you get the idea. I'm not really into the Red Bull, Monster and Rockstar-type beverages. If it looks neon and comes in a can, I'll usually just stay tired or wait for an appropriate coffee opportunity. Don't get me started on 5-Hour Energy, either. I fully expect some sort of medical backlash to kick in on that stuff. I mean it just seems like a bad situation all around.
So when I received samples of HYDRIVE Energy Water, I just figured I wouldn't like 'em too much. The flavors all seemed a bit too bright and the calorie count seemed a bit too low to be effective for my tastes. I'm more of a full calorie guy. I usually keep my distance from low-cal stuff or anything with artificial flavoring.
But one thing I do love is Gatorade. I'll keep some fruit punch Gatorade stocked in the fridge at all times. Maybe it's the taste or the consistency or the electrolytes. I don't know the science behind it, but I love that stuff.
The thing I like the most about HYDRIVE Energy Water is that it's like Gatorade with a head change. It doesn't have that synthetic radiator fluid vibe of a Red Bull. It tastes more like a sport drink than an energy drink. And the different flavors provide different types of boosts to your system. Here's the full list:
Lemon Line Rush (Active Formula)
Citrus Blast (Vitamin Formula)
Black Cherry (Extra Power Formula)
Blue Raspberry (Extra Power Formula)
Triple Berry (Antioxidant Formula)
Kiwi Strawberry (Focus Formula)
Grape Fusion (Recovery Formula)
Some of the flavors are a bit too sweet for my tastes, but you definitely feel different after you drink one of these things. Maybe it's because HYDRIVE has 38 percent more caffeine than the leading energy brand. Maybe it's the lack of sugar spikes or a blend vitamins or all those amino acids and electrolytes, but whatever's going on in that bottle, HYDRIVE will change your head, one 30 calorie dose at a time.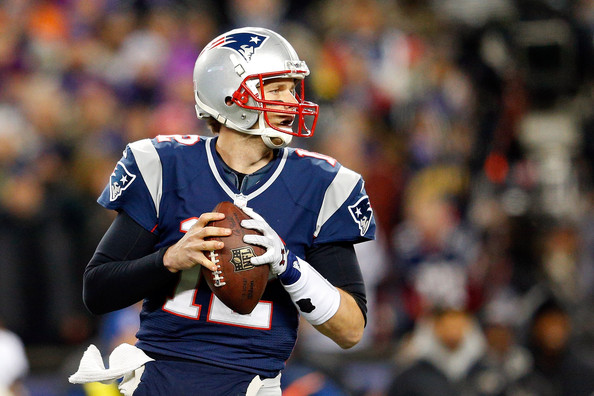 At Cleveland -3.5 Buffalo
We may never see Brandon Weeden throw a pass for the Browns again. Mike Lombardi has been super high on Hoyer for some time now and he finally got a chance to hand the dude a team to lead. Hoyer has responded by winning two straight. The Bills took out the Super Bowl champs last week, but they'll have their hands full against a much improved defense and a hot team that could take temporary ownership of first place in the AFC North after Thursday Night.
Pick: Browns -3.5
Kansas City -3 At Tennessee
At the beginning of the year, it would have been difficult to imagine that these two teams would have one loss between them entering Week 5. Hooray, parity! The loss of Jake Locker really hurts Tennessee. Fitzpatrick is a backup for a reason. He doesn't have the arm or the semi-quick feet of Locker. If the QB sitch was different, maybe there'd be some debate here, but the Chiefs are likely to exit Tennessee with their undefeated record intact.
Pick: Chiefs -3
At Miami -3 Baltimore
Miami's o-line can't pass block and Baltimore's o-line can't run block. Ray Rice should be back and that should help matters some, especially with Harbaugh stating that he wanted to make Rice the focal point of the offense moving forward. But the Fins are allowing just under 100 yards per game, good for 10th in the league. Mike Wallace may not be getting the big plays he wants, but the Dolphins are still playing good football. The Saints loss last week was to be expected, but the Fins should rebound in Week 5.
Pick: Fins -3
At St. Louis -11.5 Jacksonville
The Rams aren't that great but they are at least two TDs better than the worst team of all time.
Pick: Rams -11.5
At Cincinnati -3 New England
Everyone loves the Bengals, but the shine of their preseason hype is starting to fade a bit. AJ Green got all kinds of frustrated last week against the Browns, and he hasn't really had a strong performance since his monster Week 1. The Pats are all banged up. Losing Vince Wilfork hurts, and whenever you go out and sign Austin Collie, you know your receiving options are hurting a bit. But I still like betting on Brady in general and if the Pats are going to be dogs for two weeks in a row, make the right decision.
Pick: Pats +3
Seattle -3 At Indianapolis
The Colts are so much more balanced this year. Luck is throwing the ball less and that trend should continue with a stronger running attack. Seattle can struggle on the road, but they haven't lost away from home yet. Still, that Indy stadium can get pretty lively. The Colts had a cakewalk last week, but that 49ers drubbing from Week 3 is still fresh in my mind. As awesome as Seattle is, I think the Colts can take 'em at home.
Pick: Colts +3
At Green Bay -7 Detroit
The Lions sit atop the NFC North, but it could be time for a correction. With two weeks to heal up and prep for Detroit, the Packers are primed for a bounce back game. There should be plenty of offense in this game, and despite Detroit's big win over Chicago last week, I think the Packers are going to get the better of the Lions and normalize the NFC North standings a bit.
Pick: Packers -7
New Orleans -1 At Chicago
If Detroit can do the Bears like that, so can the Saints. With Brees firing on all cylinders, a defense that has 10 (!) takeaways and a tight end that can give you six scores and 458 yards in four games, New Orleans is looking ready for a run. The Bears are no pushovers (3rd in the league in scoring, league leader in takeaways, undefeated at home), but the Saints are a better team.
Pick: Saints -1
At NY Giants -2 Philadelphia
Both these teams look broken, but remember what the Eagles offense looked like in Week 1? It seems so long ago, before all the turnovers and the not scoring set in. But the Giants got problems, man. David Wilson might finally have a game worth noting this week, even behind a banged up offensive line, and Eli will find opportunities against the 31st ranked pass defense in the NFL, but I still thing the Eagles can right the ship and find some of that offensive magic that's been missing for the past few weeks.
Pick: Eagles +2
Carolina -2 At Arizona
Panthers are better. Better D, better O. How cares if this game is in Glendale.
Pick: Panthers -2
San Diego -4.5 At Oakland
Rivers is on fire lately, but his defense is giving life to opposing team's QBs. Pryor gets the start after Matt Flynn's sorry showing last week and he should have a pretty good game. But every week Rivers manages to make someone a hero – Eddie Royal, Danny Woodhead, Antonio Gates. You get the idea. Despite strong performances from Terrelle Pryor and Rashard Jennings, I still like the Chargers in the late-late game.
Pick: Chargers -4.5
Denver -7.5 At Dallas
Both teams sit on top of their respective divisions, but the Broncos are unstoppable and the Cowboys are kinda stoppable.
Pick: Broncos -7.5
At San Francisco -6.5 Houston
Will the Schaub pick-six streak continue? Will the 49ers build off that crushing win against St. Louis? Can Arian find room to run? Both teams are 2-2 and this matchup should show us which team's a legit playoff contender and which squad will be battling for wild card status. Houston's D is number one in the league against the pass and number one in the league in yards allowed. That sounds dandy, right? Well the same unit ranks 23rd in the league against the run and 23rd in the league in points allowed. San Francisco learned last week that if you feed Frank Gore, good things happen. The Niners take the ball out of Kap's hands and win this one the old fashioned way.
Pick: Niners -6.5
At Atlanta -10 NY Jets
I love Bilal. I love shouting his name when watching Jets games. "BI-LALLL!!" You should try it sometime. It's really therapeutic. Bilal love aside, the Jets are overmatched here, as the spread indicates. Yea the Falcons are 1-3 and the Jets are 2-2, but let's not fool ourselves here. Atlanta's three losses have come against the Saints, Fins and Pats, three teams that are a combined 11-1 on the year. The Jets beat the winless Bucs by a point and the 2-2 Bills by a TD. Flacons are gonna roll.
Pick: Falcons -10
Last Week: 9-6
Season: 28-33-2
Last Season: 136-121-5
Valvoline invented motor oil in 1866, and they've been innovating on their original creation ever since. Two years ago, we told you all about the science behind Valvoline NextGen, the world's first high performance recycled motor oil. The company has come a long way since it's founder Dr. John Ellis stumbled upon motor oil when experimenting with crude to find medicinal applications. Valvoline was the first company to produce petroleum lubricant for steam engines running at high temperatures.
In the early 1900s, Valvoline was the only recommended motor oil for Ford's Model T. Valvoline produced all-climate oil during the hot rod craze of the 1950s. In the 70s, Valvoline led the DIY charge and posted oil changing instructions on their bottles. In the 80s, as overhead cams and electronic fuel injection systems became all the rage, Valvoline responded with the first synthetic blend of motor oil that could withstand hotter engine temperatures. With more older cars on the road now than ever before, Valvoline developed MaxLife, which restores lost horsepower in cars with over 75,000 miles.
From 19th Century steam engine lubricants to 21st Century recycled motor oil, Valvoline has been an industry leader with an interesting history. Here's what that 140 year history looks like in one minute: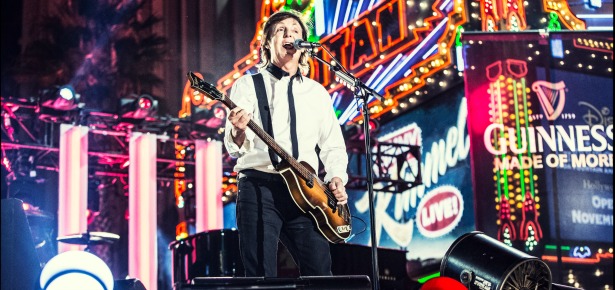 Jimmy Kimmel hosted Sir Paul McCartney this past Monday and our friends at Guinness made sure we were on hand to witness it. Guinness sponsors the green room at Jimmy Kimmel Live and they also sponsored the show that Sir Paul put on. It was a pretty legit show, too.
Kimmel shut down Hollywood Blvd right in front of his studio and the El Capitan. People were lining up all day to get a chance to see McCartney's set. Although only a handful of songs made the show, the dude actually played for quite a bit.
McCartney was promoting his new album, aptly titled NEW. He played some of that new material, sure, but the guy knew what would get the crowd going. He mixed in some old Beatles tunes, "Ob-La-Di, Ob-La-Da" and "Back in the U.S.S.R." He also covered some Wings-era material like "Band on the Run."
There were two different pianos on stage, so you knew there had to be some "Let It Be" action. The big finish was saved for "Hey Jude," a song that generated plenty of audience participation. Joining the huge crowd for some quality "na na na na-na-na-na" time was really pretty sweet. Check out the video:
The performance was sponsored by Guinness and included elements of their #MadeOfMore campaign. The campaign highlights that little bit extra that makes things distinguished and good, like this new basketball spot that they're running: