Chris Stout
Posts by Chris Stout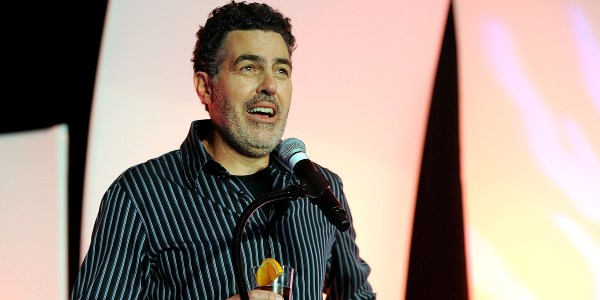 Funnyman Adam Carolla has been making us laugh since his days of doing Mr. Birchum skits on KROQ's Kevin and Beane Show back in the day. Carolla's resume is decidedly manly. He followed up his stint as a co-host of Loveline with a solid run with Jimmy Kimmel on The Man Show. He served as the co-creator of the genius muppet prank-calling series Crank Yankers and had stints as the host of the TLC home improvement show The Adam Carolla Project and Speed TV's The Car Show. Now he produces one of the most popular and entertaining daily podcasts around.
Carolla's also spent some time as a boxer, a serious car collector and he's even won some competitions as a celebrity race car driver. Dude knows his man-stuff. And that includes cars. Carolla owns multiple Lamborghinis and five of Paul Newman's race cars.
Carolla is actually wrapping up a documentary that he made on Newman. The film focuses on Newman's exploits as a race car driver first and foremost and shows additional layers to this titan of the silver screen by shining a bright light on his one true love.
Last week, Carolla partnered up with Edmunds.com for the first ever Car Week. Launched in New York and Los Angeles, Car Week featured hundreds of local dealers offering prices at or below Edmunds.com's True Market Value®.
We had a chat with Carolla to discuss his sweet collection, his involvement with Car Week, his fellow Hollywood car nut homies and his new Paul Newman project. Here's the interview: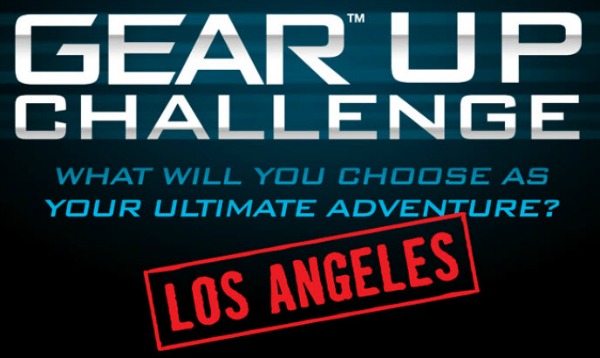 I don't really have an issue with sweaty pits and underarm stank. If I did, you know, I hope my friends and family would say something to me about it. But I haven't heard any complaints, so I don't really consider it a big issue.
But I'm not the most extreme guy out there. Sure, I can get intense sometimes (like when I ride my beach cruiser down the Venice Beach bike path at medium speed), but in general, I'm not put into too many situations that stretch the limits of intensity. So I don't really ask a lot of my deodorant/antiperspirant.
Our friends at Men's Speed Stick wanted to change that. In an effort to put their Dry Core technology to the test, Speed Stick invited me to test out their new Speed Stick GEAR deodorant/antiperspirant during a GEAR Up Challenge designed to put me in an extreme, sweat-inducing situation.
I had the choice of racing an exotic car, climbing some ice (yea, Sujeet!), taking a flying lesson, going to stuntman academy, paragliding or bungee jumping. I went with the exotic car. Had to.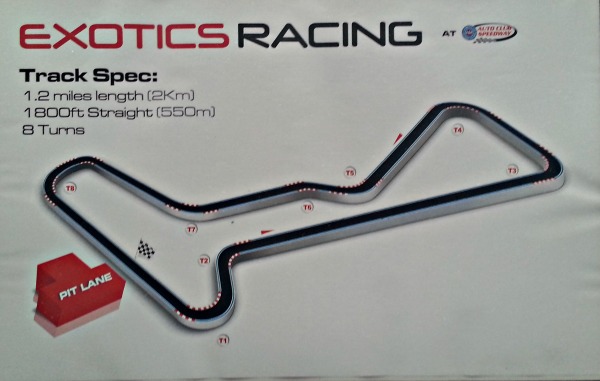 So a few weeks back I took a trip out to the Auto Club Speedway in Fontana with my girl Tam from MankindUnplugged.com. We both chose the racing experience and we were teamed up with Exotics Racing to knock it out. I got five laps in a Ferrari F430 F1 around a 1.2 mile course that featured eight turns and an 1800 foot straight away. The conditions were wet and rainy, but my instructor Theo made sure I got an education while trying not to spin out. Here's the video:
So yea, by the time I got the hang of it, the five laps were done. I didn't spin out or anything, but I do wish I would've pushed things a bit more. Either way, with all the pressure to push the limit and not cause bodily harm to me, my instructor or the Ferrari, I still came out smelling pretty fresh. If Dry Core technology can work under these circumstances, just think what it'll do under the normal, less-intense conditions of your everyday life!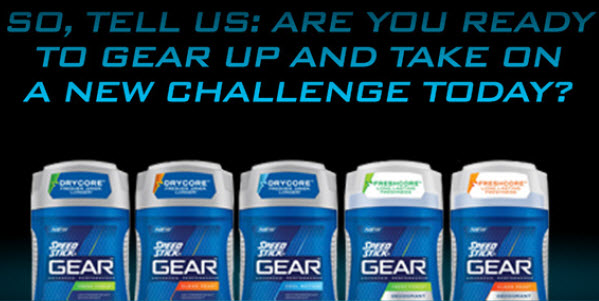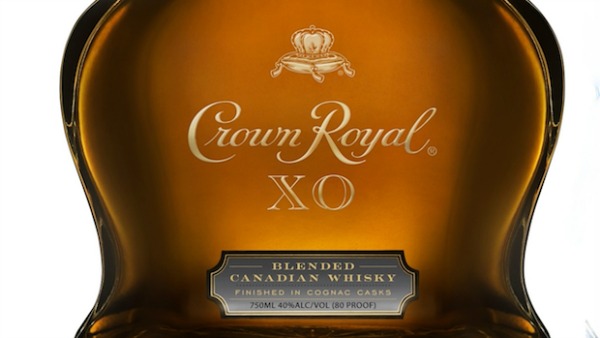 Earlier this year, Crown Royal welcomed a new spirit to the family. You already know the classic Crown. The original Crown Royal DeLuxe is still a favorite. Maybe you've sampled the sweetness of Crown Royal Maple Finished or taken in the fullness of Crown Royal Black and Crown Royal Reserve. If you're really lucky, you've savored the liquid dream that is Crown Royal XR – that rarest of rare Crown blends that includes the final batch of whiskies from the now-closed LaSalle Distillery in Montreal. The exceptionally smooth finish on the XR is well worth the price of a tasting. I highly recommend it.
The new Crown on the block is the Crown Royal XO. It's not as sweet as the DeLuxe or the Maple and it's not as impossibly smooth as the XR, but it does have one strong sensation these whiskies do not: spice. The type of spice we're talking about here isn't overbearing or anything like that. It's not like you're chugging a bottle of Cholula here. But make no mistake, there's some bite to the XO. It's a welcoming bite though – a crisp wave of spice that wakes you up without making you cry.
Maybe it's the blend of more than 50 different Crown Royal whiskies. Maybe it's the fact that XO is finished in cognac casks from the French Limousin Forest. I'm not sure what gives XO its bite, but I think that the feature that sets it apart from the rest of the Crown family.
Other folks have talked about the smoothness and vanilla undertones and hints or dried fruit and so forth, but that's not what I think of when I try this whiskey. I think of that spicy bite, and I like it.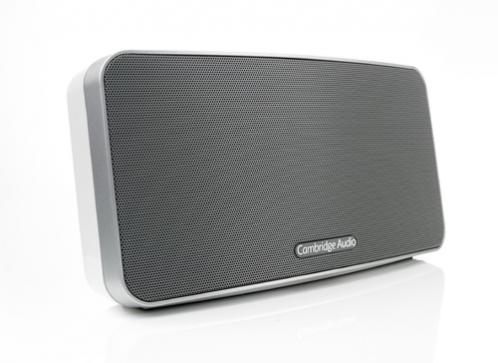 It's hard to imagine, life before Bluetooth wireless speakers became so commonplace. Outside of a boombox that could play cassettes or provide portable radio tunes, most people my age grew up listening to immoveable music stations. Sure, the Discman was a big deal and we were all very happy when we could listen to CDs on the go or even in the car (with the help of a cassette tape converter thing). But now everything's different. Now you can pack gigabytes of tunes on your phone and carry a pretty impressive library with you wherever you go.
But what happens when you want to bump the tunes you have on something outside of headphones? That's when you need a wireless speaker solution. And there are tons of options to choose from.
You can go affordable and keep things under $40. You may save on money and size, but you get what you pay for with these. You can skip to the next tier and keep things under a bill. You'll be looking at a larger unit with better sound quality, but if you're an audiophile of any sort, you're going to want something better than tinny sounds and weak bass lines.
Enter Cambridge Audio and their Minx Go Wireless Bluetooth Speaker. This thing costs about $150, but man, it is solid. It feels like an old school stereo system, but it's completely mobile. The lows thump. The highs are crisp. The unit isn't that large, but it truly provides room-filling sound. You place this thing in a large living room and you can cover every corner with tunes. Want to jam out in the shower? This thing will turn your bathroom into a club with the push of a button.
And 18 hours of battery life? That's pretty sweet, right there. One charge and you can have this thing fueling a party for an entire weekend. And unlike other Bluetooth wireless speaker options, this thing actually looks nice. It's not a big cube or some other clunky/awkward shape. It's got clean, curvilinear lines and a modern feel. Sure, the whole thing is portable and that's the point and all, but the Minx Go can live comfortably on a mantle or other living room space and it won't look goofy.
The unit is super easy to pair with all types of devices. You can stream Internet radio or tunes from your iPhone, Android, laptop, tablet or any other Bluetooth-enabled device. It's a one-button-touch setup process. Couldn't be more simple.
Attractive, well-constructed with amazing battery life and unparalleled sound quality, the Minx Go delivers big, quality sound in a compact, easily portable package. Pass on the cheapo wireless speaker options. Drop the $150 and pick up the Minx Go.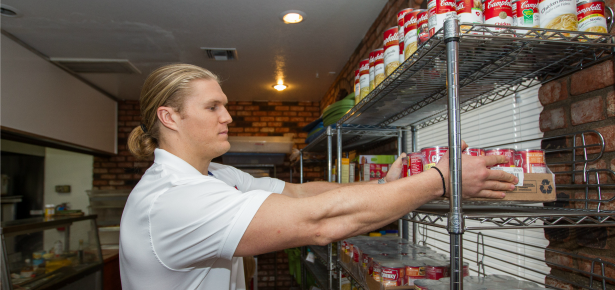 Last week we met up with All-Pro linebacker Clay Matthews at the Greater West Hollywood Food Coalition. Matthews and Campbell's Soup were making a donation of 5,000 cans of Campbell's Chunky as part of the Soup for Sacks program.
Last season, each time Matthews sacked an opposing team's QB, Campbell's donated 1,000 cans of soup to a local food bank in the opposing team's city and 1,000 cans to the local food bank in Green Bay. In total, Campbell's has donated over 40,000 cans of soup to food banks across the nation and they've helped raise $18,000 for Matthew's charity, the CM3 Charitable Fund.
The Green Bay Packers linebacker, who's a native of Southern California and played college ball at USC, was on hand in West Hollywood with his mom, because, you know, that's what Campbell's Chunky Soup is all about. As the face of the Campbell's Chunky Soup "Mama's Boy" campaign, Matthews and his mom were on hand for the donation and we got to spend a few minutes with him talking about the Sacks for Soup program, his football family heritage, Matthew's path to the NFL, Pete Carroll, Kevin Greene, Green Bay's injury woes and draft needs and a whole lot more. Check it out: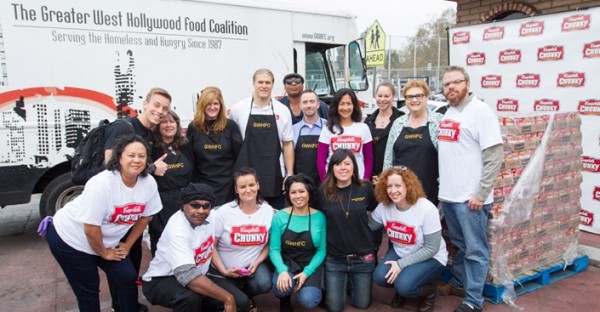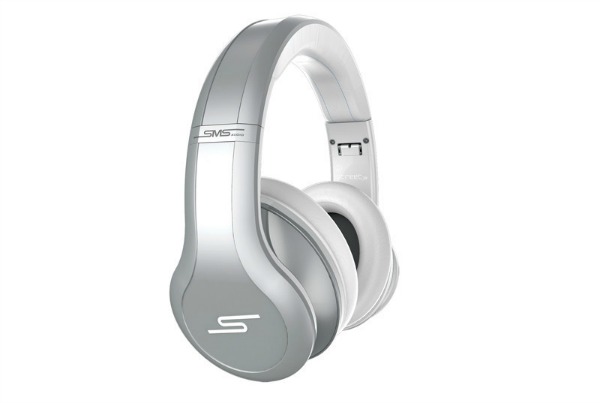 The headphone marketplace has taken a turn for the premium in recent years. Sure, you can get by with those standard, Apple-issue ear buds, but why subject yourself to inferior sound quality when there's such an influx of high-end headphones on the market?
The brand that gets all the attention is Beats by Dre. These headphones first debuted in 2008. By 2012, the company released the Beats Executive noise-cancelling headphones in an effort to compete with higher-end headphone manufacturers like Bose and Sennheiser. With savvy branding and eye on quality, the Beats by Dre line has really taken off.
Not to be outdone, Curtis Jackson (50 Cent) launched his own headphones brand in 2011. SMS Audio (which stands for "Studio Mastered Sound") was created when 50 acquired KonoAudio in August 2011. The founder of that company, former Gillette executive Brian Nohe, serves as president of SMS Audio. Nohe and 50 shared an interest in developing high-end audio equipment and they began releasing high-end headphones in late 2011 and early 2012.
SMS Audio produces the STREET by 50 line of in-ear, over-ear and on-ear wired headphones along with their SYNC by 50 line of wireless headphones. We received a pair of STREET by 50 ANC noise-cancellation headphones to review, and how should we put this… they're kinda amazing.
In no uncertain terms, the STREET by 50 ANC headphones are better than Beats by Dre. Without question. The construction is sturdier, the bass is bassier and the active noise cancellation is quite good.
This ultimate-premium sound experience has one drawback – the headphones are massive. I felt like a cosmonaut with these things on, but if I was going for a jog and I wanted to hear the outside world around me, I'd probably reach for ear buds anyway.
The STREET by 50 ANC headphones are designed to block out any and everything around you so that you can immerse yourself in a rich and truly top-shelf sound experience. I mean you can tab a hand on the table with these things on and you won't be able to hear a damn thing. The battery life for the noise-cancellation action is solid, and you can even get some juice from whatever device you're plugged into.
The headphones fit pretty tight, but hey, you put them on to shut the world out, right? The grip isn't really a big deal. Plus the soft leather cushions have some memory foam action to them which really seals in the sounds you want, while keeping out the sounds you don't need. The design is bulky, but still very stylish and foldable. The set comes with a removable cable that features a built-in mic and a hard shell carrying case.
Bottom line, these are legit headphones for the price. $300 may seem like a lot to drop on a set of headphones, but when compared to other sets in the market, these things hold up, man. It's a competitive price point for the experience you get. Sometimes we all want to retreat from the outside world and be alone with our thoughts (or our favorite tunes). These headphones help you do just that.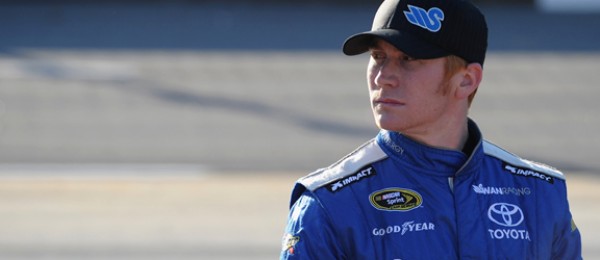 Last week we had a chat with NASCAR Sprint Cup Series Rookie of the Year candidate Cole Whitt as he was preparing for the Daytona 500. Whitt is just 22 years old, but the guy's been racing for years. HE started racing when he saw one of his cousins with a go kart. He moved from go karts to midget cars to sprint cars and trucks and made his NASCAR debut in 2010. He has 11 top ten finished in the World Truck Series, 18 top ten finishes in the Nationwide Series and now he's driving the No. 26 Toyota Camry car for Swan Racing in the Sprint Cup Series. Men's Speed Stick GEAR will serve as Whitt's new NASCAR sponsor, and the brand will be featuring a documentary series on Whitt's journey to the Daytona 500 starting in March on the Speed Stick Power YouTube Channel. After overcoming a bit of car damage adversity to make the race, Whitt finished 28th overall at Daytona.
Whitt told us about his leisurely activities, his participation in the Red Bull Driver Development Search program, his favorite tracks and, after seeing this photo on his website, you know we had to ask the man all about bow season:

CS: So to start off, I was checkin' out your website and it looks like you're into hunting because you got a picture of you front and center with a bow and arrow. Can you explain to me what bow season's all about?
CW: You know the bow hunting is just something that I've enjoy. It's not so much going out and having to harvest something, but just the fact that bow season is kinda the opposite of racing. It's nice to be able to slow down and relax. Bow hunting is all about getting close. There's a whole other challenge to it. I enjoy the tricking part of it. Technically, I just spear hunt mostly, so tricking deer for the most part.
CS: Racing is kind of in your family – well, not kind of, it certainly is. When did you first realize you were going to be a professional race car driver?
CW: I don't know. It's in me right now, you know it can be taken away at any moment I know that that's why I don't take it for granted. You know I'm very blessed to be able to do this and to do it at the level I am right now and I've just been doing it. Even when I was racing go karting, we just never took it for granted and we always knew at any moment things could be taken away. And you know, there's been many times where it has and things have always worked out to come back around for something else. Just staying focused with having a good family behind me and raising me the right way made a big difference and I think just being able to be this far is pretty exciting, regardless of what happens from here.
CS: Can you tell me a bit about your participation in Red Bull's Driver Development Search?
CW: Yeah. That whole thing kind of came together last minute. They were doing that Red Bull driver search looking for actually an F1 driver and I wasn't going to do it. I was actually just kind of racing go karts at the time with my family and just having fun. We were winning a lot of races and championships, but we were just having fun and clearly didn't think anything of it.  And the next thing you know someone's like, hey you really need to go do this thing they're going to let you go straight to a qualifying round. So alright, we go out there and have fun with it and after the whole thing was said and done, long story short, they wanted to meet and it progressed into a sponsorship. They're actually probably the only reason why I've made it this far in the sport. It was a great partnership and it was great while it lasted. Just a great company. They did a lot for me.
CS: Their racing program has since shut down. How did that go down, do you know?
CW: Yeah, I don't know the specifics on it but I think whatever they needed to do was for their best interests and I support every decision that they've ever made just because of how much they've done for me. You know, they were great people. They were great to me and took care of me well. I don't know the logistics behind why or what they did, but I'm sure they had good reasoning.
CS: You're a rookie of the year candidate this year, so you're certainly holding your own and then some. Is there specific preparation that you go through or any kind of rituals or superstitious stuff that you do before each race?
CW: Nah, I'm not superstitious. I kinda feel like it's going to be whatever it's supposed to be. I'm pretty confident that everything will take care of itself. For the most part though, like you said, being in that rookie class, this is one of the biggest rookie classes they've had in the cup series and one of the most talented. To be part of that's a pretty cool honor and to be able to say that we had a good shot of winning it is pretty cool also. It says a lot about me and what we stand for as a team and what we're getting ready to build. I'm pretty excited to see how that turns out.
CS: What's your favorite track ever? Go karts, sprint cars, stock cars, any of the above.
CW: I'd say my favorite track so far is either the Old Phoenix before they repaved it and then probably Kokomo speedway the dirt sprint car track in Indiana.
CS: Nice. Now I also saw that you're pretty up on social media. How do you leverage social media to connect with the fans of the sport?
CW: Yeah, social media is pretty neat and I've actually gotten better with it over time because I really didn't use it to connect with fans at first, but now I've been using it more to connect with fans. It's been a lot more fun once you do that and you realize how much they enjoy it and I like that. You know there's no reason why we can't, it takes two seconds. You're on your phone anyways probably looking at it or reading it and when someone posts something to you and you reply or talk to them or give them something they want to know or give them an inside look at something, that's what gets people excited. And without those fans our sport would be nothing. Just having the gratitude and the mindset that these guys are paying for the seats and coming to watch us at the race track is what drives our sport in the first place.
CS: What would you say is your most anticipated race of the season?
CW: I'd say right now Daytona 500 is probably my biggest anticipation. There's a lot riding on this and there's a lot that could happen here. But at the same time if things don't work out for the best there, I know I can pull through and look forward to Phoenix and other races down the road. I look forward to the whole season, but Daytona 500 right here is something I'm really looking forward to.
CS: I got one more question about your leisurely activities. How good is your golf game?
CW: (laughs) Um, not too well. I actually started playing more in the past little while (laughs), but not too good. I'm more into the cross fit training and a lot of fitness is what I probably do the most.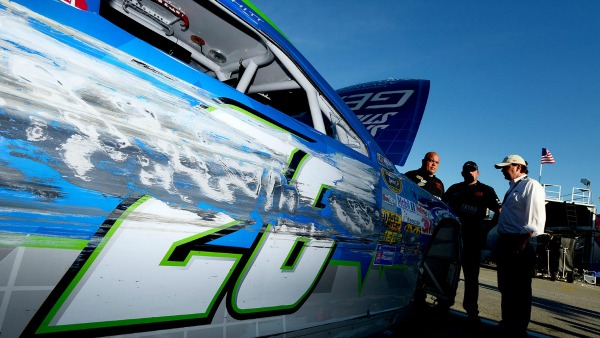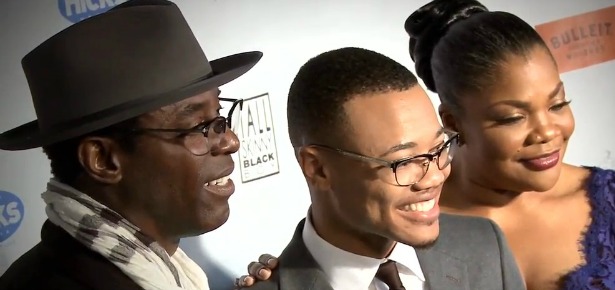 Our friends at Bulleit Bourbon served as a sponsor for the 22nd annual Pan African Film Festival in Los Angeles and they invited us to check it out this past weekend. The festivities kicked off with a Friday night Valentine's Day dinner and whisky tasting with actor/producer Isaiah Washington, his lovely wife Jenisa and Bulleit Mixologist Natalia Castellanos.
Now I should probably just come right out and say that I'm really down with Bulleit Bourbon. Bulleit makes a tasty, user-friendly bourbon, a damn good rye and an affordably-delicious 10-year bourbon that's aged a few years longer in those trusty charred American white oak barrels.
See, I used to be a single malt Scotch and Old Fashioned kinda guy, but ever since I attended the premiere of Jeymes Samuel's They Die By Dawn at SXSW last year, I've been all Bulleit, all the time. Bulleit sponsored that premiere and the Bulleit Ryes and Cokes were free flowing at that event. I developed a hankering for the rye and it's become my beverage of choice ever since.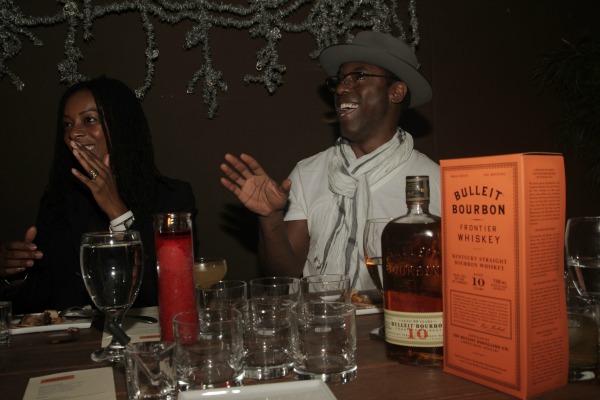 And I'm not the only one. When Isaiah Washington hit Sundance and SXSW last year to promote the premiere of They Die By Dawn, he developed an appreciation for Bulleit as well. During our dinner, when I mentioned that Bulleit Rye and Coke had supplanted other cocktails as my top drink, Washington shared a similar story. Before Sundance, he was more of a Macallan man, but after Sundance and SXSW in Austin, he was fully in the Bulleit camp.
During this chill dinner vibe, me and a few other media folks got to chat freely with Washington and his wife Jenisa (who, incidentally, were celebrating their 18th anniversary that Valentine's evening). We covered a lot stuff – whiskey, acting, producing, Grey's Anatomy, Jasmine Guy, Lance Armstrong and the films that Washington was involved with at PAFF.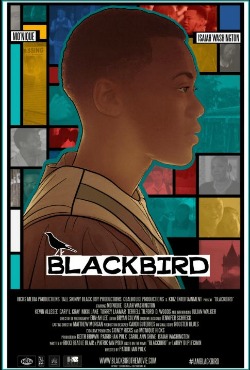 Washington had three projects screening at the Pan African Film Festival. He co-produced Stacey Muhammad's web series For Colored Boys. He starred and served as executive producer for Blue Caprice, a film that examines the relationship between the two men responsible for the 2002 Beltway sniper attacks. He also starred and produced Blackbird, a bittersweet coming-of-age tale about a young black man coming to terms with his sexuality in Hattiesburg, Mississippi.
I asked Washington if there were any films in the festival that he wasn't involved with in some way.
"Apparently it's unprecedented for any producer, particularly after 22 years of the Pan African Film Festival, to have three properties going at the same time," Washington said. "I'm just grateful that I've been supporting them for 18 years and they're supportive of the creativity from other entities that I think deserve a platform to be heard. I'm just thankful that they saw what I saw."
When I saw Blackbird, Patrik-Ian Polk's film based on the novel by Larry Duplechan, I was honestly a bit surprised by how moved I was. Blackbird follows high school choir kid Randy Rousseau, played by new comer Julian Walker, as he balances his Southern Baptist upbringing with questions about his sexuality. Complicating the young man's life is the fact that his sister has been missing for six years, and her disappearance caused his parents to split. Randy's father, played by Isaiah Washington, keeps a watchful eye on his family from afar while his mother, played by Oscar-winner Mo'Nique, is on the verge of a faith-based, god-fearing mental breakdown over the loss of her missing daughter. It's all quite a lot for a 17 year old kid to deal with.
The independent film has its saccharine moments and it can feel a bit unpolished in places, but overall, it was pretty engaging and uplifting. Interspersed laughs and introspective dream sequences were timed well to take the edge off the heavy content. The performance that Mo'Nique turned in was intense, honest and ultimately convincing. Julian Walker's performance was also quite convincing and, as the audience who attended the festival's closing-night gala screening discovered, very personal.
"What you all saw on that screen, was me," Walker explained as his emotions starting getting the best of him. "It was like I was telling my own personal story."
As the first time actor broke down in tears, the crowd began to applaud.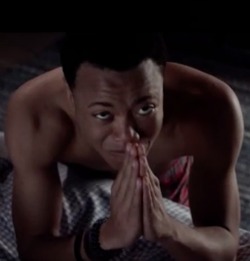 "Randy Rousseau is like millions and thousands of young male guys (and females) out there that are so confused," Walker continued. "They feel like they can't tell their parents, hey, this is who I am. All I want you to do is love me. That's all I want from you," Walker said as he continued to battle back the tears. "And to look out in the audience and see my father and my brother, means the absolute world to me. Because I know that I am lucky, and I am blessed to have a father and a mother and a brother and a family who support me 100 percent, because a lot of people don't have that today."
The film alone packed a pretty powerful emotional punch, but seeing Walker follow his on-screen performance with his on-stage outpouring of emotion was pretty damn moving, man.
We live in a world where a college athlete says he's a homosexual before entering the NFL draft and it's headline news for weeks. Russian President Valdimir Putin declared before the Olympics that despite the country's anti-gay laws, gay people could "feel clam and at ease" as long they "just leave kids alone, please."
We like to think that society's evolved into recognizing essential, fundamental truths like all human beings deserve the same basic freedoms regardless of race, class, gender or sexual orientation, but the fact is we're not there yet.
"Blackbird, the story, is about all blackbirds. It's about all outsiders," Washington said this past Friday.  "It's about people choosing to be who they are no matter what and not apologizing for it. That's what Blackbird is all about."
It's a relevant message that's gonna resonate for some time, and the film's a good vessel to give that message some traction.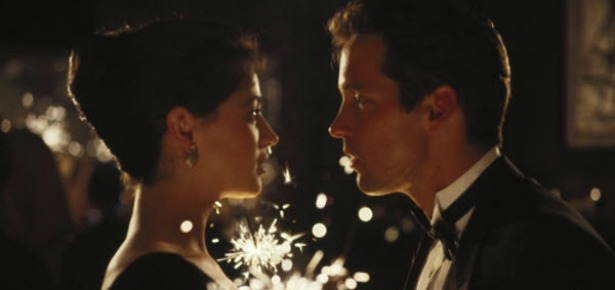 Who doesn't love The Cutting Edge? Seriously, find me someone who won't watch this movie whenever it's on. You can't. Don't lie to me, you can't. It's an undisputed classic that totally dominates the genre of sports romance. It's got everything: a love/skate relationship, social class inequity, toe picks and tequila shots and montage sequences that teleport you back to the grainy, guitar-heavy days of 1992.
So when I saw The Cutting Edge was on TV, there was little I could do but enjoy it from start to finish. As am I watching this thing I took to IMDB to scope out some trivia, see what Moira Kelly looks like now, you know, the usual. And I learned things. Interesting things. Things you may not have known about this classic movie. Here are 10 of them, in no particular order:
The Film Was Directed by the Original Starsky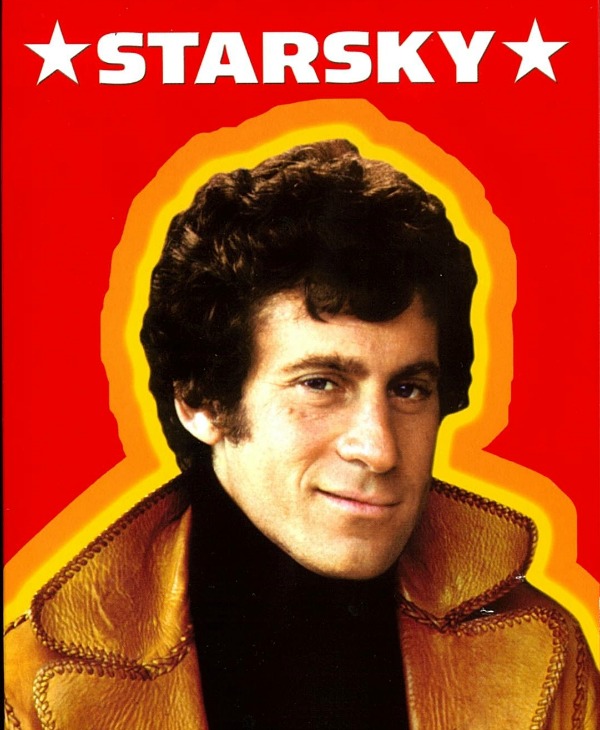 Yep, The Cutting Edge was directed by Paul Manfred Glaser aka the OG Starsky. He directed five episodes of Starsky and Hutch back in the late 70s, three episodes of Miami Vice and followed that up with films like The Running Man, The Air Up There and Kazaam. He mostly sticks to the small screen now from what I can tell.
They Made Three Friggin Sequels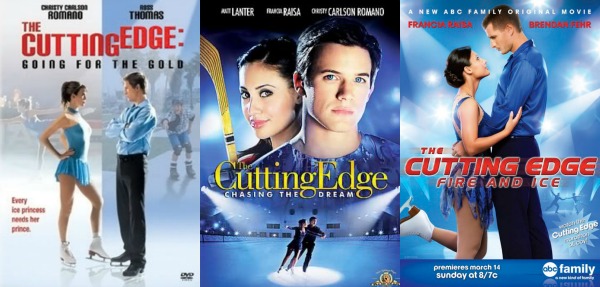 I missed out on 2006's The Cutting Edge: Going for the Gold, aka The Cutting Edge 2. I also missed The Cutting Edge 3: Chasing the Dream, a TV movie from 2008. The Cutting Edge: Fire & Ice, another TV movie from 2010 slipped through the cracks as well. Yep, I missed all three sequels, and you know what? I'm totally okay with that.
The Guy Who Directed The Cutting Edge: Fire & Ice Made Some Awesome Movies 20+ Years Ago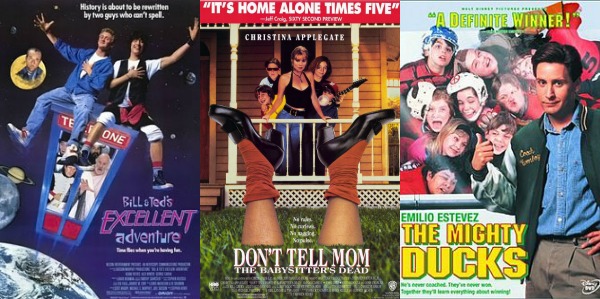 Director Stephen Herek is the guy responsible for The Cutting Edge 4. That's not really what he's known for though. This guy had some pretty sweet hits in the late 80s/early 90s. Films like Bill & Ted's Excellent Adventure, Don't Tell Mom the Babysitter's Dead and The Mighty Ducks. That's an impressive resume, no doubt. But that's before he got into the sequel/spinoff phase of his career. That dark period began in 2003 with Young MacGyver, a TV movie that was actually a pilot for a larger series. MacGyver's young nephew Clay couldn't capture the magic of his uncle though, so the show was never picked up.
The Guy Who Wrote The Cutting Edge Also Wrote All the Bourne Identity Films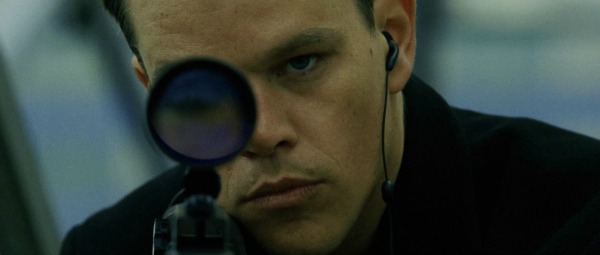 That's right, Rene Russo's brother-in-law Tony Gilroy wrote all the four films in the Jason Bourne series (Identity, Supremacy, Ultimatum and Legacy), but his first screenplay was The Cutting Edge. His other writing credits include The Devil's Advocate, Armageddon and Proof of Life. He also wrote and directed Michael Clayton and Duplicity. But it all start with a figure skating rom-com script back in 1992.
Moira Kelly Coulda Been in A League of Their Own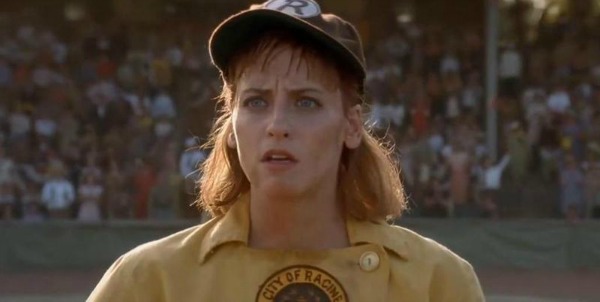 Moira Kelly shoulda been a bigger deal. She should be known for more than this film, Chaplin and being that cute chick from With Honors and West Wing. Instead she left it all on the ice. Kelly injured her ankle during shooting and had to be moved about on a porter's truck in between scenes. She was cast to play Kit Keller in A League of Their Own in 1992, but the ankle injury she suffered forced her to pass it up. That role went to Lori Petty. Moira Kelly coulda been the next Tank Girl. Think about it.
Anton Pamchenko Was a British Fighter Pilot and WWII POW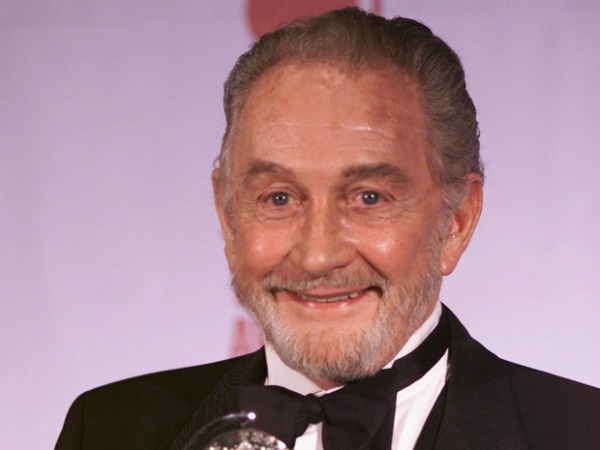 Roy Dotrice, the guy who played the Russian figure skating coach who lent his name to the Pamchenko Twist, isn't Russian at all. He's a Brit. Not just any Brit, either. Dude joined the RAF when he was 16 and was shot down in 1942 and captured by the enemy. Guy spent three years in Germany as a prisoner of war. In an attempt to lift the collective spirits of his fellow POWs, he would stage performances. After the war he took up acting. He put together an impressive career and even appeared in a couple Game of Thrones episodes in 2012.
Moira Kelly and D.B. Sweeney Are Still Buddies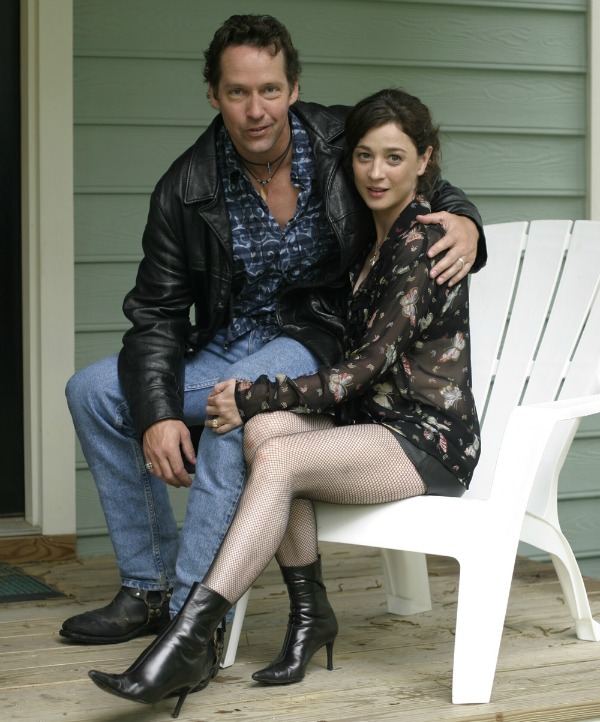 The two main stars of the film spent two months together training to be realistic figure skaters. They became good friends and they're still homies if you believe IMDB. See folks, that figure skating chemistry was real!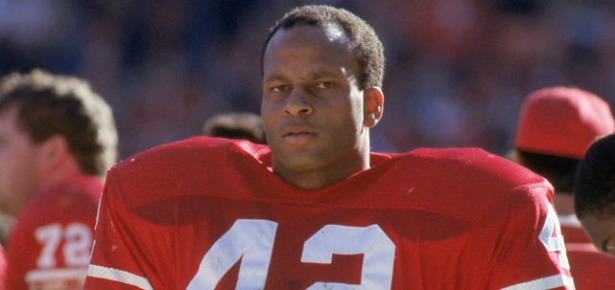 Ronnie Lott knows a thing or two about toughness. A 10-time Pro Bowler and winner of four Super Bowls, Lott is a Hall of Fame player that obliterated the opposition for 14 NFL seasons. This is a guy who had his left pinky amputated after the 1985 season so that he could be ready to rock in 1986, without having to wait for some sissy bone graft surgery. So when Lott talks about toughness, people listen.
Lott is working with Hanes to promote their new line of ComfortBlend clothing, which feature the brand's softest t-shirt ever. Hanes partnered up with Harris Interactive on a new survey that identified the top 10 toughest fan bases for NFL teams. Fans who tweet about their city's NFL toughness or nominate a tough fan using the hashtag #AmericasToughest, can score free COmfortBlend t-shirts for their trouble.
We reviewed the top 10 toughest NFL fan bases with Ronnie and we also discussed the team he likes to win it all (spoiler alert: he's biased), the toughest player in the game today, the toughest guy Ronnie ever had to tackle and the toughest places he had to play. Here's the interview: