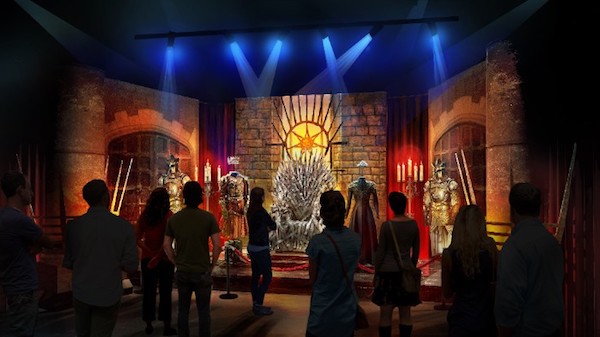 Are you ready for the next season of Game of Thrones? Well to help get you in the mood here is some cool news from the hit series. Inspired by and filled with the breathtaking images and enthralling artifacts from the hit HBO series GAME OF THRONES, this all-new exhibition will drop fans in the center of the Seven Kingdoms for an up-close and personal look at authentic props, costumes and set decorations from the show.  In collaboration with HBO Global Licensing, global events provider GES is designing and building the new 10,000-square-foot interactive experience, and will exclusively tour the exhibition to worldwide destinations starting Fall 2017. The tour will kick off in Europe, with the first location to be announced soon.
Featuring a unique mix of immersive environments, interactives, and multimedia content, visitors will experience the mythical lands of Westeros and Essos and relive the trials and tribulations of the series' nobles and common folk alike who struggle for survival in the shadow of the Iron Throne.
In anticipation of the launch of the exhibition later this year, GES' creative team will work closely with HBO to create diverse environments from Westeros and Essos and to design an exhibition as exciting as the show itself.  Spanning the Seven Kingdoms from King's Landing to the land Beyond the Wall and across the Narrow Sea, GAME OF THRONES: THE TOURING EXHIBITION will allow fans worldwide to experience the craftsmanship and artistry of the GAME OF THRONES production up close in the largest public display to date.
Visitors to the exhibition will see displays of costumes, props, weapons and armor and will explore several dynamic themed exhibition areas featuring series settings such as:
• The wintry landscapes of the North, the tree-lined pathway of the King's Road, and the regal settings of King's Landing.
• The conquered city of Meereen with its garrisons of Unsullied warriors and the loyalists of House Targaryen.
• Iconic settings like the mysterious House of Black and White, the home of the Night's Watch: Castle Black; and the frozen lands Beyond the Wall.
• The show stopping centerpiece of the iconic Iron Throne Room, where visitors can gaze upon the Westerosi seat of power in all its foreboding glory.


One way to beat the summer heat is by chilling at the pool. While you are at said pool you might want to create some of these fantastic tasting and very chill cocktails from Belvedere. Each cocktail has its own signature taste to it and will make that summer heat and humidity go away!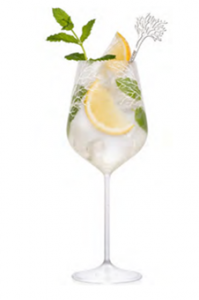 BELVEDERE CITRUS SPRITZ
Ingredients:
1 oz Belvedere Vodka
1 oz Dry Vermouth
3 Lemon Slices
2 Lime Slices
Fever Tree Sparkling Water
Fever Tree Tonic Water
Method: Combine all ingredients in a wine glass over ice. Top with equal parts of sparkling water and tonic water. Garnish with a lemon and lime slice.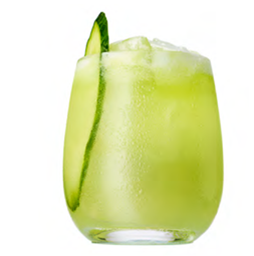 BELVEDERE CUCUMBER SMASH
Ingredients:
1.5 oz Belvedere Vodka
.5 oz St-Germain
.5 oz Fresh Squeezed Lime Juice
Pinch of Sea Salt
3 Cucumber Slices
Method: Add all ingrediets to a shaker with ice and shake vigorously  Pour contents of shaker into a rocks glass and top with additional fresh ice.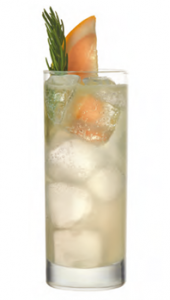 BELVEDERE FEMME FATALE
Ingredients:
1 oz Belvedere Vodka
1 oz Lillet Blanc
.75 oz Fresh Grapefruit Juice
.5 oz Simple Syrup
1.5 oz Soda Water
Method: Add Belvedere Vodka, Lillet Blanc, lemon juice and simple syrup to a shaker without ice and shake. Strain into a highball glass, add ice and top with soda water. Garnish with a grapefruit wedge and rosemary spring.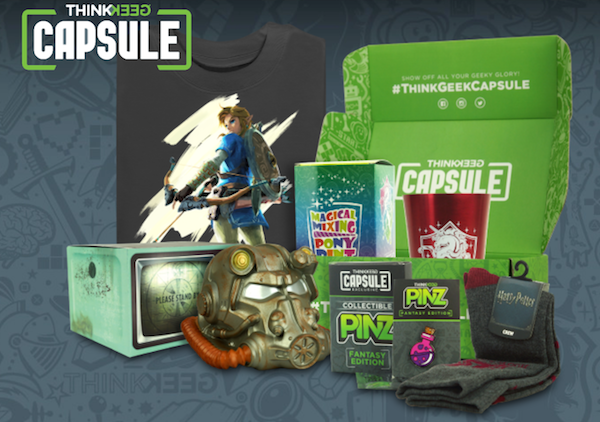 For those who frequent the ThinkGeek site you already know how cool that site is. From Game of Thrones to Star Trek to Nintendo they have a bevy of items that you would love to pick up. Now ThinkGeek is offering a box subscription that they are calling the ThinkGeek Capsule.
Every month you will get ThinkGeek exclusives. It could be a special run of a t-shirt, a weird new gadget, a licensed enamel pin, and so much more. They will also stock a very cool collectible in the capsule. Whether it's a limited edition figurine, an art print, or something else entirely, the payload of every capsule will include at least one collectible to expand your personal collection.
They even have clothes for you to show off your geek pride. This month I got a Legend of Zelda shirt and some Harry Potter socks! That is just the stuff they tell you that they are going to put in there. Now ThinkGeek goes above and beyond by hiding other awesome stuff to surprise you in a good way. There is a gift card that is valued at five dollars to one hundred bucks. You just to to the site they tell you to on the card and see how much you card is worth. How cool is that? They even slipped in some cool Ghostbuster playing cards that almost disappeared like a ghost. Watch the video below to see what happened to them.
So if all of this awesomeness is something you wanted delivered to your home go to thinkgeekcapsule.com to subscribe to the monthly capsule program. You wont be disappointed. Next week's capsule will showcase items from Star Trek, Game of Thrones and Dungeons and Dragons.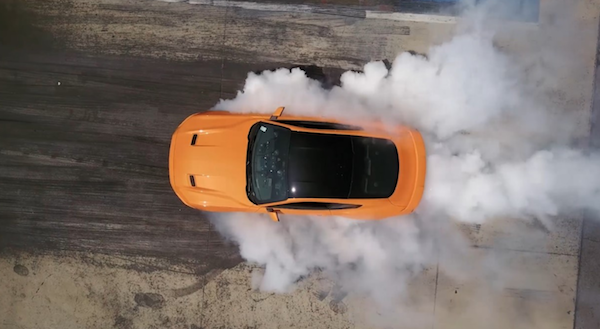 Today Ford released some cool news on the Mustang. It looks as though there will be more rubber meeting the road as the Ford expands the availability of electronic line-lock on 2018 Mustang. The track-exclusive feature – previously available only on V8-powered Mustang GT – will be standard on all pony cars, including those equipped with 2.3-liter EcoBoost® engines.
The feature is available with either the 10-speed SelectShift® automatic or six-speed manual transmission.
On models equipped with an available 12-inch, all-digital instrument display, drivers will see an industry-first, video-game-like animation of a spinning alloy wheel kicking up a cloud of smoke to indicate when the electronic line-lock feature is activated.
"Burnouts just never get old, no matter how old you are and how many times you've done them," said Vaughn Gittin Jr., Formula Drift Champion. "Who would have thought that we would see an EcoBoost Mustang producing 15 seconds of fury like this? You've got to love these rad things Ford is doing."
To introduce the new updates to the world, Vaughn randomly recruited pedestrians in Southern California to join him at Irwindale Speedway, where he put them behind the wheel of a new Mustang to lay rubber.

Electronic line-lock is traditionally used by drag racers ahead of the starting line to heat up the tire rubber for improved traction when the start light goes green. The feature leverages state-of-the-art software technology that also allows amateur race car drivers, particularly those competing in bracket racing, to achieve more consistent performance times.
Using steering wheel-mounted thumb switches, a driver toggles through a menu on the instrument cluster to activate electronic line-lock. Once engaged, the system builds pressure on the front brake calipers. Another button press holds the pressure for up to 15 seconds, allowing the driver to hit the throttle and spin the rear wheels while the car stays in place.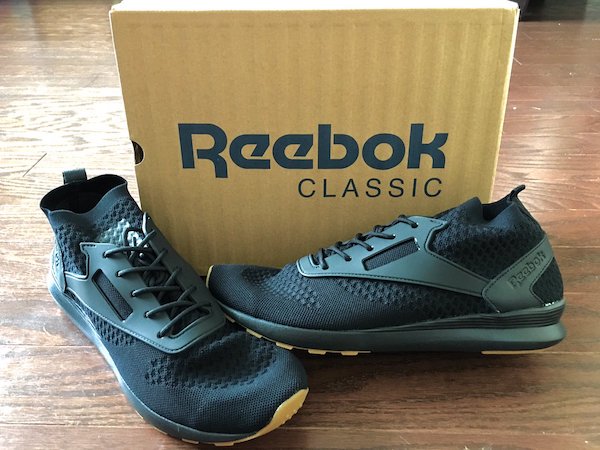 I recently tested out the Zoku Runner from Reebok. For a week I swapped out my current gym and exercise sneakers for the Zoku Runner. As soon as I slipped them on I was pleasantly surprised with a sneaker that felt really soft give a lot of support while working working out.
Before looking at the shoe, lets get into the shoe's background. Taking inspiration from Reebok Classic's 70s, 80s and 90s designs, the Zoku Runner fuses the brand's rich heritage with advanced design and directional style. Paying homage to the Zoku Japanese translation – to be continued or to be part of a tribe – the Zoku Runner s a direct descendant of the original Classic, celebrating the brand's Vector through a modernized and updated silhouette.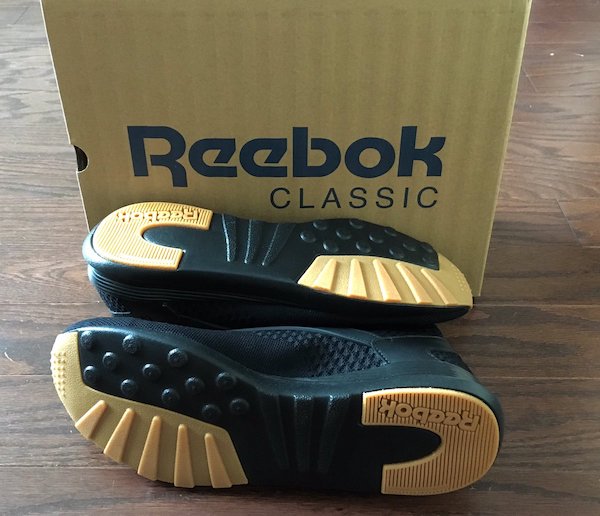 A product of evolution, the weaves Reebok's past into its future, with the brand's synonymous crosscheck at its core. Created by Reebok's founders in 1980, the crosscheck brand mark was inspired by a flock of birds and symbolizes momentum and movement, reflecting the idea of continuous evolution. The Zoku Runner reinterprets the symbol in a molded TPU cage for a modern look, playing with translucency and prints to show the versatility of this iconic design. Crafted out of Reebok's newest upper and most superior digital knitting technology, ULTRAKNIT, the Zoku Runner allows a sock like feel and a fashionable look, as its breathability and ultra-light feel delivers extreme comfort while reducing material waste.
In regards to working out I ran outside on either a blacktop surface or short cut grass. On both surfaces the Zoku Runner gave be a combination of support and flexibility. I love that ULTRANIT technology in that especially running outside in the summer months.
While at the gym when I was lifting weights or doing cardio indoors I felt the exact same support as I did when I was outside. The sole of the shoe give a lot of stability. I wasn't sliding around the gym floor no matter what part of my body I was working out in.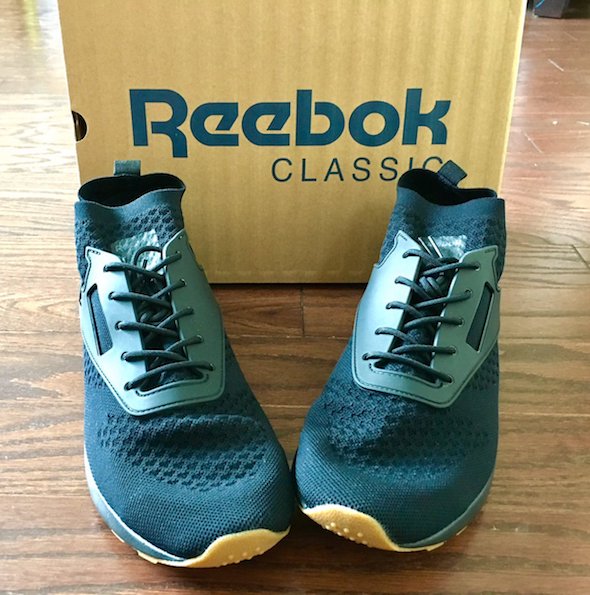 Outside of the gym I wore the sneakers out when hanging with family and friends. This is the Swiss Army knife of shoes. You can use them to either chill with friends or work up a sweat while exercising. The Zoku Runner by Reebok is a high quality shoe that won't break the bank and is a perfect show for the spring and summer months. For more on the Zoku Runner go to the Reebok website HERE.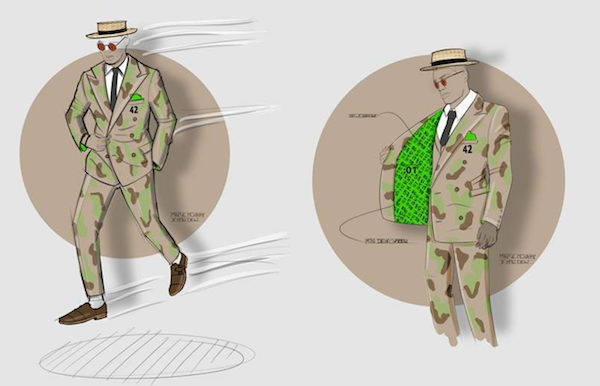 This week during the NBA award ceremony Russell Westbrook won this year's MVP trophy. With a newly minted MVP trophy now adorning Mountain Dew athlete Russell Westbrook's trophy room, the brand is honoring him with a truly unique fashion outfit for his wardrobe: the first ever Triple-Double Breasted Suit.
Created by American menswear designer Mark McNairy, the Triple-Double Breasted Suit pays homage to Russ' record breaking season and "Don't Do They" mentality – whether on the court dropping 50 point triple doubles, or off the court sporting flashy post-game outfits.
The suit includes several unique style elements that pay tribute to his historic campaign, including:
Don't Do They: Russ' iconic rallying cry from his ASW commercial is featured on the underside of the jacket collar as a bold "THEY" crossed out in red
42: Russ' season-defining tripe double record is emblazoned on the jacket breast pocket
Shot clock with 1 second left: Russ was a king in the clutch; to highlight this, :01 is shown on the inside breast pocket
Camo Pattern: DEW has a history with camo as does McNairy which made camo an obvious color choice.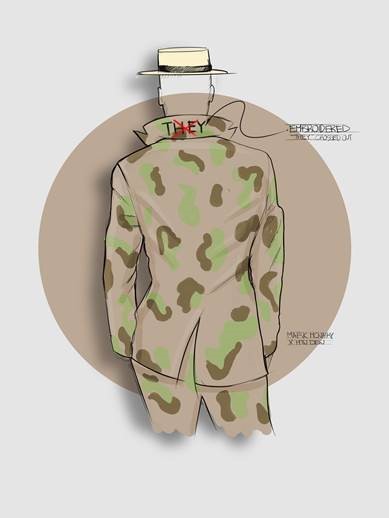 Along with the triple-double breasted suit, Dew will also release commemorative 12oz. cans made to honor Russell's MVP win, which will be available exclusively in the OKC market.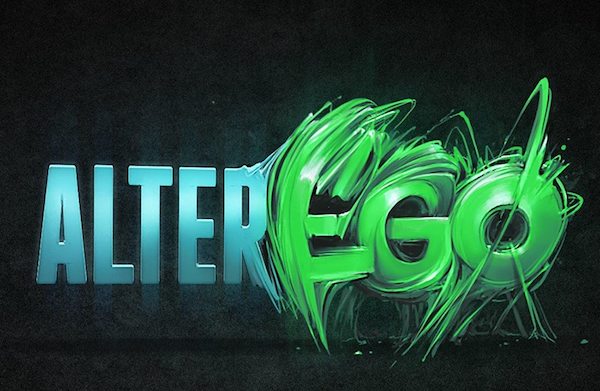 This month's Loot Crate did not disappoint. Not only did I love the theme, which was Alter Ego, but this month's crate featured Spider-Man and The Transformers. Plus they added the most famous man with an alter ego in Dr. Jekyll and Mr. Hyde. Right up there with guys atop the alter ego list is Bruce Banner and the Incredible Hulk. Plus in theory don't most comic book characters have an alter ego? So in that case Loot Crate was smart in putting a bunch of DC Comics characters in this crate.
Right off the bat I was SO HAPPY to see that this month's shirt was Optimus Prime.The shirt was soft and the classic blue t-shirt that depicts the stages of Optimus Prime's transformation from truck to Autobot. This shirt brought me back to my childhood. I can't wait to rock it.
One of the coolest items was the exclusive Spider-Man Webslinger variant Q-Fig made by Quantum Mechanix. The Loot Crate edition of DC Comics–The New 52!: The Poster Collection contains 40 removable posters that portray key moments from The New 52 DC Universe.The book has artwork from some of their favorite DC artists, such as Greg Capullo, Aaron Kuder and my favorite artist, Jim Lee.
The exclusive Incredible Hulk 6″ plastic bowl depicts a Hulk hand holding it by the base, and it is just the right size for a cereal or a candy dish. This month's Loot Pin is Jekyll and Hyde themed, with both faces of the famous alter egos on the pin face. The Alter Ego's Loot Pin DLC is an exclusive Green Ranger V2 for the mobile game Saban's Power Rangers: Legacy Wars.
Like what you see? Get a subscription. July's theme is Animation. They have packed July's crate with items from some of pop culture's favorite cartoons. There is Rick and Morty, Futurama, Teenage Mutant Ninja Turtles and Bob's Burgers. Make sure you subscribe by 7/19 at 9pm PST to get July's crate!
There are different themed crates as well. There is a Loot Anime, Loot Gaming, Loot Pets, Firefly, and LVLUp. They even have limited edition Star Wars and Call of Duty crates. You can pick out the best one that fits your style and your budget. Go to www.lootcrate.com for more info on each one and to start your subscription today!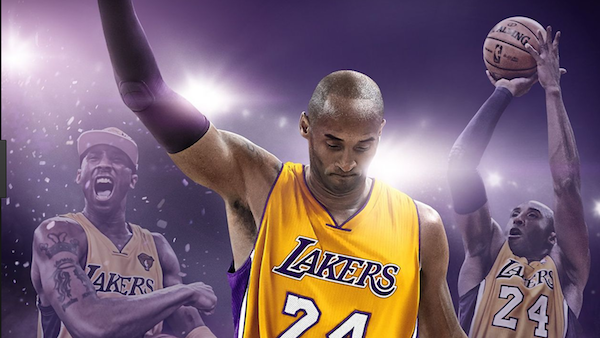 With most recent consoles like XBOX One and Playstation 4 when you buy a game you are fortunate to have upgrades to each game so there seems to always be something new there for you. One game that goes above and beyond it is NBA 2K17.
I have been a fan of the NBA 2K series ever since they added the Jordan Brand kicks to the game. Besides sneakers the NBA 2K series is always improving on elements to the game every year. They listen to the fans and look to make those improvements in the next installment.
The game movements are fast and incredibly fluid that makes the gameplay very life like. The controls for dribbling, passing and shooting are easy to learn if you haven't played the game before. You can control all the action when bringing up the ball on the court and call plays your teammates to make just like in the NBA. Even alley-oops are a breeze to make. I felt in past basketball games you were lucky to even attempt an alley-oop let alone complete one.
Player animation and all the visual effects that go into the game are phenomenal. One of the things that I love about this game are the announcers. That may seem odd, but hear me out. In past sports games the announcers would say the same thing over and over again. Yet in NBA 2K17 you have different color analysts for each game just like you would see on TV. Plus having the NBA on TNT guys headline the game is a huge plus.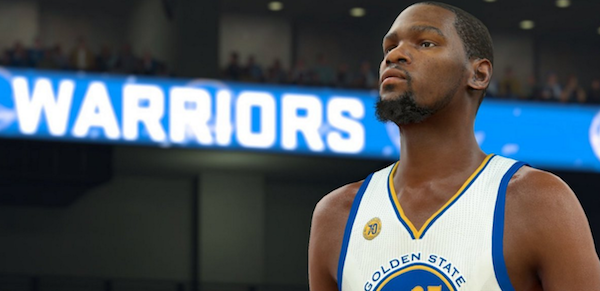 In the game you don't have to just play a regular NBA game. There are quick matches, either in the authentic team venues or on a bunch of street court settings. You can play through online and offline leagues or play as the General Manager and handle all the stuff behind the scenes, even adding your own team to the league.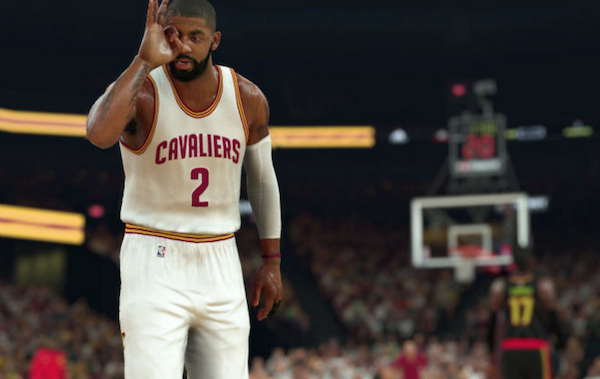 If you are looking to add your own team you can create and customize your own team. It is set up with a collectible-card system that allows for upgrades as you progress in the game. There's a Pro-Am mode for online play, a USA Basketball mode showcasing classic Olympic teams and much more. If you play on Team USA then right alongside of you is Coach K on the sidelines.
In the MyCareer mode you are part of one of the10 licensed collegiate programs. Your on-court performance and career decisions lead to different outcomes as you determine your path through an immersive new narrative, featuring Michael B. Jordan. Additionally, new player controls give you unparalleled supremacy on the court.
I have the NBA 2K17 Legend Edition with Kobe Bryant. If you buy the hard copy version you get a Kobe poster, Black mamba controller skin, 2 Panini Kobe trading cards and a Lenticular cover insert. For the digital content you get 100,000 VC, 92 Dream Team playable in Quick Game, Kobe #8 Mitchell & Ness Jersey, Kobe USA Basketball Jersey, Kobe hoodie, Nike Kobe shoe collection – 24 shoes in all and a MyTEAM Gold Bundle (includes 5 packs w/guaranteed Kobe Free Agent card). Pretty sick right?
You will want to play this game whether you are a hard core hoops fan, a casual fan or gamer. You will be challenged with solo play or going up against your friends or playing online. To pick up the game go to the 2K website HERE!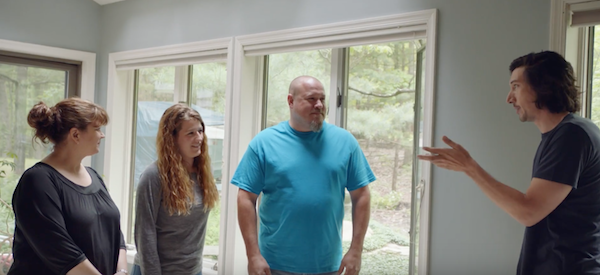 If you are looking to find a heartwarming story this week then you don't need to look any further. In the lead up to July 4th, actor and veteran Adam Driver is taking a moment to honor the courage and sacrifice of the men and women of America's armed forces.
Adam, a former member of the Marine Corps, recently teamed up with Budweiser and the Folds of Honor Foundation to deliver a life changing surprise to a military family. The scholarship will help this family's daughter pursue her dream of becoming a nurse through an educational scholarship.
Adam's journey to the family's hometown of Brodheadsville, PA was all captured in a commemorative and emotional video, documenting this special moment.
This on-camera scholarship delivery represents just one of the 2,200 life-changing scholarships Budweiser has helped fund over the past six years with Folds of Honor. Last month in advance of the Memorial Day weekend, Budweiser raised $1 Million for Folds of Honor from the proceeds of every Budweiser America bottle and can sold – culminating in a total of $12 Million donated to Folds of Honor since the start of the partnership in 2011.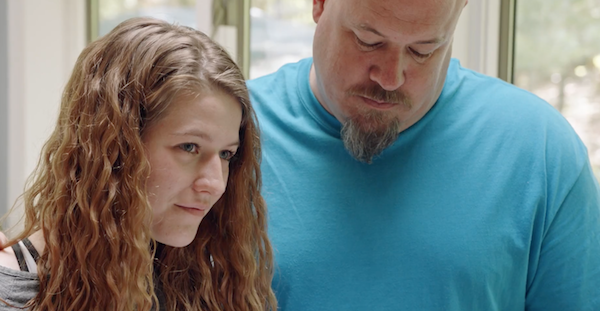 Adam Driver said, "I feel very privileged to be a part of the work that Folds of Honor and Budweiser are doing in their support of our military community and highlighting the importance of the family surrounding them."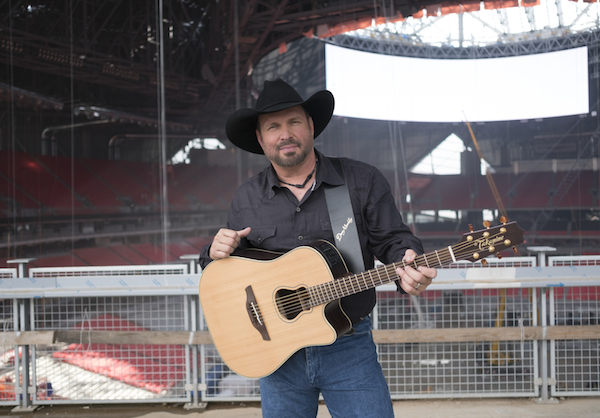 The new Mercedes-Benz Stadium is opening it's concert venue with one of the biggest names in Country Music. The stadium is bringing Garth Brooks to Atlanta on Thursday, October 12, 2017, for a special concert that will also feature Trisha Yearwood.  The show will be the inaugural concert at Mercedes-Benz Stadium, giving fans the first chance to experience the world-class stadium in a full-stage entertainment format.
"Two of Arthur Blank's goals for Mercedes-Benz Stadium were to create premiere home venues for the Atlanta Falcons and Atlanta United FC, and to attract the best in sports and entertainment to Atlanta," says Steve Cannon, chief executive officer of AMB Group. "We've succeeded in securing the premiere sporting events in America and now have the top-selling solo artist of the 20th century, Garth Brooks, coming to Atlanta to showcase the stadium as an elite music venue. We could not be more pleased to have Garth set this milestone in the stadium."
Tickets will go on sale Friday, June 30, at 10 a.m. eastern time and may be purchased by visiting www.Ticketmaster.com/garthbrooks or by calling 800-745-3000. To learn more about the show, visit Mercedesbenzstadium.com.
"I'm thrilled to be back in Atlanta and honored to play the first concert in Mercedes-Benz Stadium," says Brooks. "I've visited the stadium twice in the last month and all I can say is – the fans are going to love it; it's truly one-of-a-kind.  We're going to create a special experience the fans will never forget and I can't wait to light that place up this fall!"