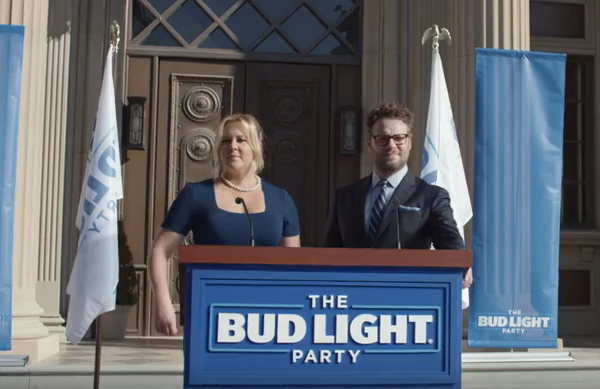 Bud Light is now letting us see some of their Super Bowl ads already. There is are a ton of cool cameos in this one. Amy Schumer and Seth Rogen are back it once again looking to unify America. Also make sure you look out for the other Budweiser as with Actress Helen Mirren.
Budweiser is using the bright lights of advertising's biggest stage to launch a bold new campaign that takes on the issue of driving drunk in an unexpected, unorthodox and powerful way. Budweiser's new 60-second broadcast spot featuring Helen Mirren – called "Simply Put" – stands apart from the typical drunk driving PSA by forcefully calling out drivers to #GiveADamn and protect their lives and the lives of others, in a tone that only Mirren can deliver.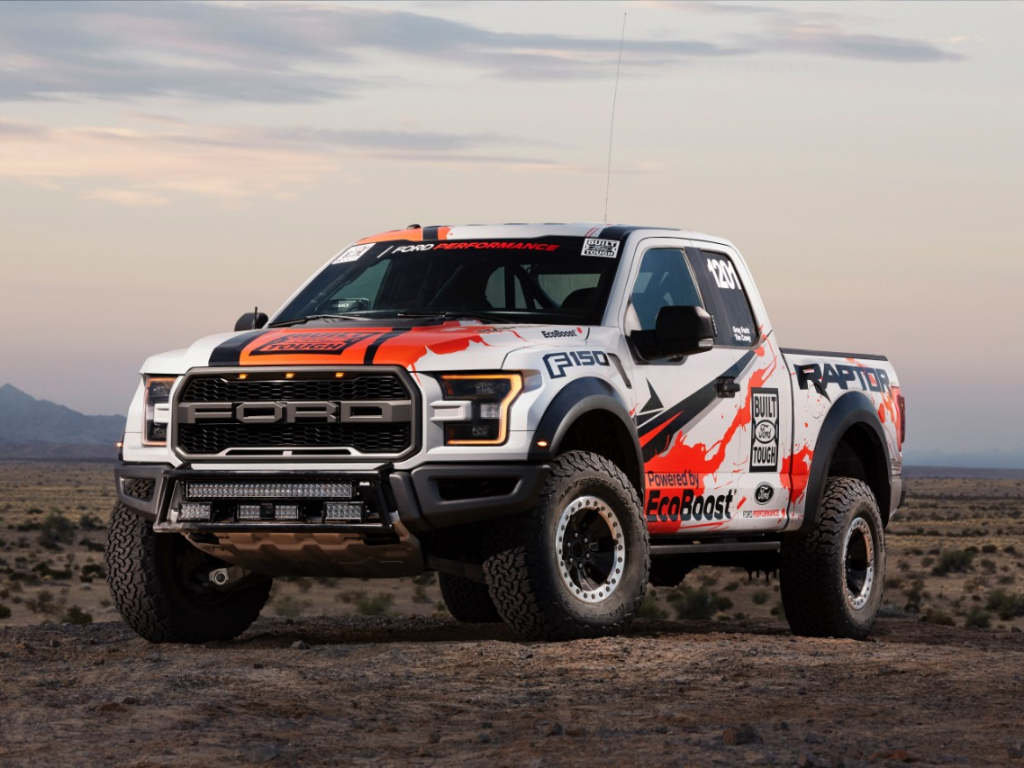 Ford is making some news with the all-new 2017 Ford F-150 Raptor. The Raptor race truck will leverage Raptor's production platform including its all-new high-output 3.5-liter EcoBoost engine and 10-speed transmission, along with torque-on-demand transfer case.
"The all-new Raptor has the DNA of a Baja race truck, with a purpose-built engine, chassis and suspension that enables it to travel fast over challenging desert landscapes or crawl over rocky terrain," said Jamal Hameedi, chief engineer, Ford Performance.
Putting the all-new Raptor through this grueling stretch of races will help demonstrate how a truck born in the desert is even more prepared to take on the very toughest of terrain. The purpose-built fully boxed frame of the all-new Raptor – the backbone of the truck – features more high-strength steel than the outgoing Raptor. F-150 Raptor's chiseled looks are reminiscent of Trophy Trucks – the fastest and most powerful class of off-road pickups. F-150 Raptor is six inches wider than standard F-150 for improved stability off-road.
The all-new race truck leverages the built-in capability and features of the production Raptor, including the Torsen front differential boosts off-road capability further, significantly increasing grip for the front end and allowing the truck to pull itself over obstacles and up steep grades – even when traction is split between the front tires. It has the first-ever dual exhaust and new Ford Performance 17-inch beadlock-capable wheels with next-generation BFGoodrich All-Terrain KO2 tires enhance off-road performance.
For more information on the Raptor race truck, visit www.ford.com/trucks/f150raptor.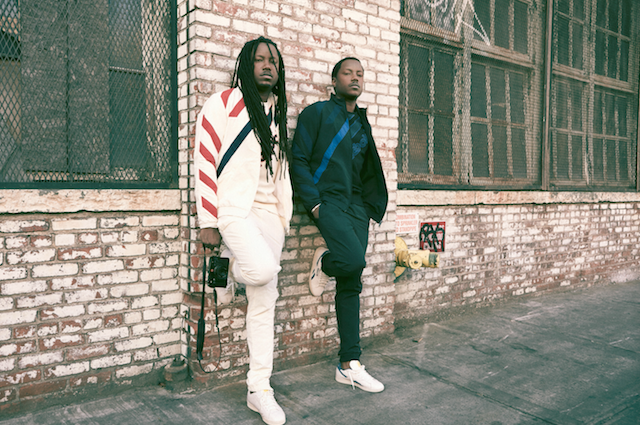 The Reebok Classic Club C originally launched in 1985 as a tennis sneaker, but quickly became adopted as an essential fashion staple due to its sleek, timeless silhouette. The highly coveted shoe returns for Spring/Summer 2016 as the Court franchise re-launches with the NPC, NPC UK and introduces a casual apparel range of heritage inspired pieces, for a collection that combines classic design with contemporary execution.
The term 'holding court' is often used to describe individuals who are at the very peak of their game, commanding a situation and being the center of attention. Drawing inspiration from the Court franchise's tennis heritage while representing each sneakers' standing as a lifestyle item, Reebok Classic has collaborated with influential creative doubles who each 'hold court' in their respective field and inspire the notion of standing out from the crowd and blazing your own trail in life.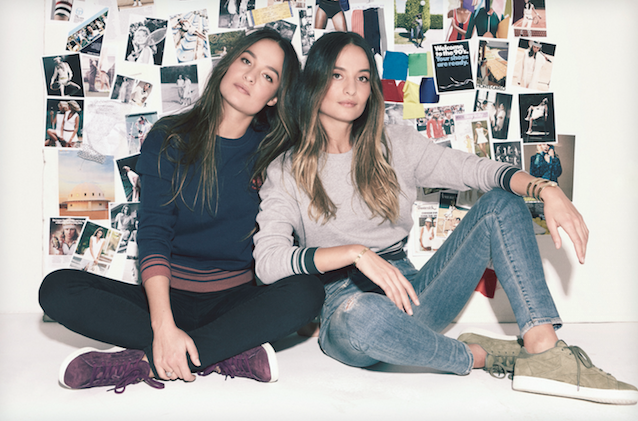 Musical collective and fashion stalwarts The Misshapes' Leigh Lezark and Geordon Nico present a relaxed look in matching slouched tracksuits which complement the paired- back aesthetic of the Club C sneaker. Bartoli Style, highly coveted stylists to the stars, match the deep red and blue kicks with sleek black leather trousers, skinny jeans, and oversized Reebok Classic logo tees for a chic spin on the collection. Marcus Troy and Naskademini, creative directors and lifestyle influencers, cut a bright stylized look in varsity inspired tracksuits and stand-out tees for a contemporary twist on the typically paired-back Court aesthetic.
Reebok's Court franchise takes its lead from the 80's, with each silhouette featuring soft garment leathers for luxurious fit and original Reebok Classic logos for a heritage spin. Re-introducing the sneakers' OG colorways in an array of colorways including white, black, red, plum, navy and khaki green, each design lets you style the shoe in your own way, enabling expression of stylish individuality in whichever court you hold.
The Reebok Classic's Spring/Summer footwear collection retails from $65 to $80 and will be available starting February.  Men's styles will be available at Reebok.com, Urban Outfitters, Shoe Palace, Sports World.  Women's styles will be available at Reebok.com, Shoe City, Cool J's, BX Footwear.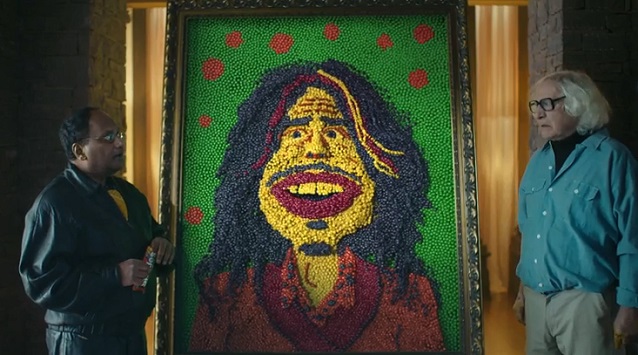 If you can't wait for the Super Bowl commercials we got you covered. Check out the latest ad from Skittles with none other than Steven Tyler. The lead singer of Aerosmith give his portrait that is made up of the delicious candy a singing lesson. This is the first television commercial in the brand's long-running "Taste the Rainbow" campaign to feature a real-life celebrity. It was inspired by a trend of Skittles fans making things out of Skittles (pictures, recipes, stop-motion films, etc.), and Steven's interaction with his "Skittles portrait" brings the concept to life in a way we think fans will enjoy.
This is only the second time Skittles has advertised in the Super Bowl.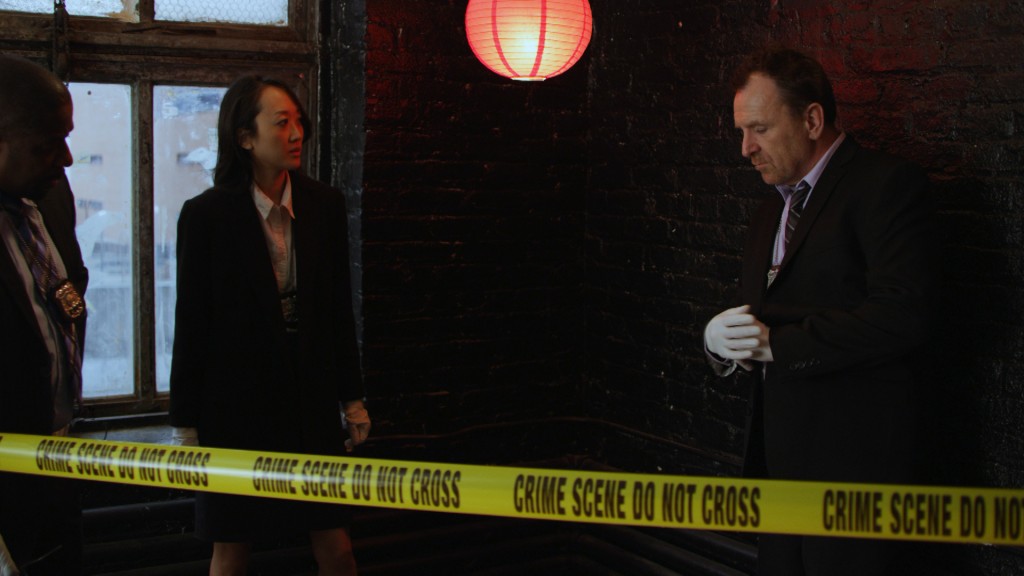 It seems that were are a ton of cop shows out there. Colin Quinn feels the same way. The Saturday Night Live alum recently debuted Season 2 of his popular mock docuseries Cop Show on L/Studio, the Lexus-owned digital content channel. Season 2 features guest stars Chris Rock, Jerry Seinfeld, Steve Buscemi, Seth Meyers, Irina Shayk, Jim Norton, Steve Guttenberg and many others.
"Cop Show has gone to a new level this time. A level not thought about since Dante's literary masterpiece," said Colin Quinn. "Cop Show is to the cops what The Godfather is to the mafia. Most shows get so caught up in trying to entertain, they forget what they're really supposed to be doing."
Following the success of season 1, L/Studio picked up the comedic Web series for two more seasons, a 16-episode order that demonstrates the platform's commitment to support passion projects and deliver creative entertainment.  Watch the second season, and catch up on season 1, here:  http://www.lstudio.com/.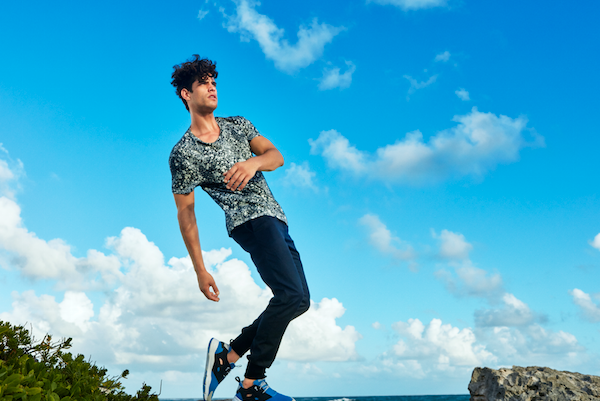 We just got into the month of February and Spring is just around the corner. Is your closet ready? If not no worries. Reebok Classics had you covered. Reebok Classic recently released the Spring/Summer 2016 collection of the dual gender Furylite, a bold, stylish sneaker fusing stand-out fashion with technologically advanced architectural features. The dynamic new campaign, 'Free Your Fury' shot by Warwick Saint, tells a story of freedom and escape while showcasing the shoe's fashion credentials by pairing it with a series of upscale yet wearable looks.
Inspired by daring adventures and escaping normality to uncover limitless potential, the campaign is an expression of Reebok's fierce, fearless attitude. Epic landscapes, striking skies and tropical backdrops provide the environment against which powerful fashion looks, striking poses and a theme of movement celebrate the new collection.
One of Reebok Classic's most fashion forward styles, the Furylite's architectural, molded details are juxtaposed by a sleek silhouette and finished with premium materials and on-trend colors. For SS16, monochrome styles provide a chic and stylized look while multi-color executions offer a powerful, tropical feel. The design ingenuity and fashion versatility of the shoe are brought to life through styling with some key fashion looks for SS16, showing that the Furylite can be paired with any look.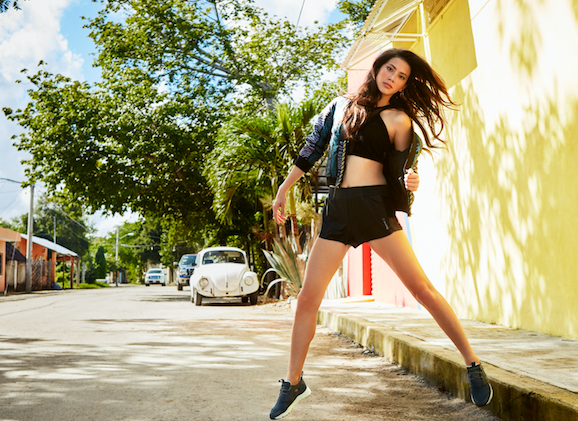 A dual gender sneaker with subtle design cues taken from the iconic Reebok Instapump Fury, the slimline Furylite features a molded quarter panel, unique open side panel cutout for breathability, easy on/off lacing construction, and added comfort through Ortholite sockliner and 3D Ultralite bottom foam. The SS16 Furylite range has been designed to offer something for everyone, through a truly thought-out color selection and material application. An intricate custom jacquard upper is specifically designed for the men's rendition, while a clean and classic woven pattern features on the women's sneaker, adding visual interest to the otherwise minimalistic design. The Furylite arrives in SS16 with another season of eye-catching sneakers that deliver on both style and substance.
The Furylite Spring Summer 2016 collection retails for $75 on February 1, 2016.  Women's Furylite styles will be available at retailers including Reebok.com, Urban Outfitters, Lady Foot Locker, Finish Line and East Bay.  Men's Furylite styles will be available at retailers including Reebok.com, Finish Line, East Bay, Urban Outfitters, Packer Shoes, Jack Threads and Sneaker Villa.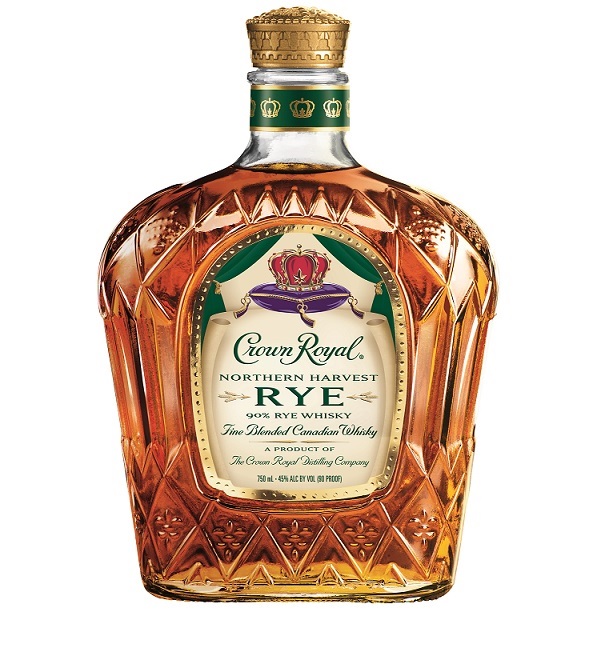 Hey ladies, I know we might say finding the right gift for you on Valentine's Day is tough. To be fair it is not all that simple for you getting the perfect gift for us. So with that romantic day not too far away I am going to help you out with a very cool whisky guide.
If you have been dating for less than six months you can't go wrong with picking up either the George Dickel No. 12 Tennessee Whisky or the Crown Royal Northern Harvest Rye. The George Dickel Tennessee Whisky is known for their signature chill charcoal mellowing which makes it the smoothest sipping whisky around. Recently crowned the 2016 World Whisky of the Year by Jim Murray's Whisky Bible, Crown Royal Northern Harvest Rye is meant for the loved ones you think are world-class.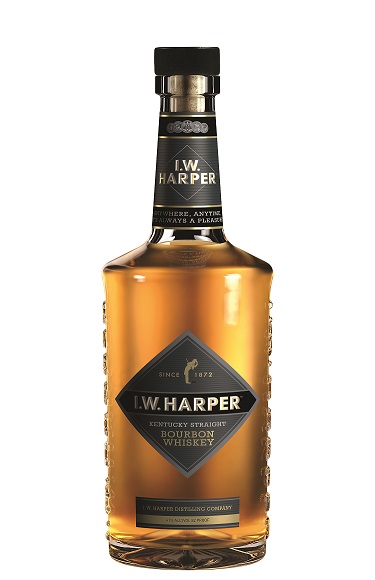 If you are dating for a bit longer like six months to a year the I.W. Harper Kentucky Straight Bourbon Whiskey or Bulleit Bourbon is a great choice. After 20 years abroad, I.W.  Harper Kentucky Straight Bourbon has come home to the U.S. to satisfy significant others struck with wanderlust. Bulleit is a staple, whether included in a Hot Toddy, Old Fashioned, or enjoyed neat or on the rocks. It's a must-have in any liquor cabinet.
If you are in a long term relationship you might want to go for the Orphan Barrel's Rhetoric 21-Year-Old Kentucky Straight Bourbon Whiskey. Progressively aged with hints of baked caramel and cinnamon, Rhetoric 21 is part of the Orphan Barrel Project where nearly forgotten whiskeys are resurrected from the depths of distilleries. There's no doubt he will geek out over this fact.
You can also wow him with either the Blade & Bow 22-Year-Old Kentucky Straight Bourbon Whiskey or Crown Royal XR LaSalle. Blade and Bow 22-Year-Old Kentucky Straight Bourbon Whiskey is a limited release whiskey that pays homage to the artful passion and renowned craftsmanship of the legendary Stitzel-Weller Distillery and winner of the coveted double gold medal from the San Francisco World Spirits Competition.
The second addition to the Crown Royal Extra Rare Whisky Series is an exquisite blend crafted to include a small reserve of the final batch of whiskies that were saved from the renowned LaSalle Distillery. A special blend to elevate any romantic evening!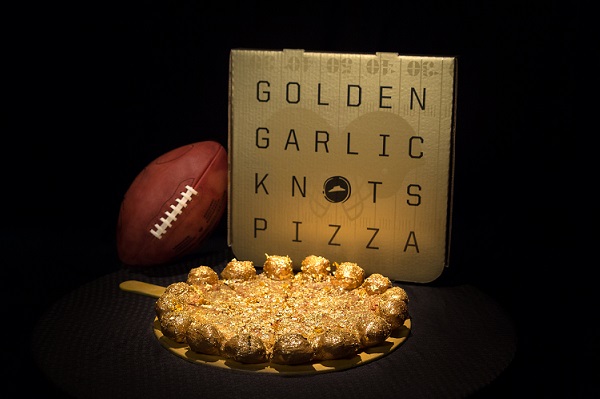 This Sunday marks the 50th anniversary of the football championship game. This is the golden anniversary for that sport. To celebrate this Pizza Hut is looking to celebrate with the Golden Pizza.
It's called the Golden Garlic Knots Pizza because it is garnished with more than $100 worth of edible 24-karat gold. Football fans won't need to shell out that money to enjoy the new pizza. All you need to order the Stuffed Garlic Knots Pizza from Pizza Hut on Super Bowl Sunday for your chance to win one of 50 limited-edition golden versions. The Golden Garlic Knots Pizza will be delivered in a limited-edition gold box, along with a $100 Pizza Hut gold gift card. And later this week in San Francisco, wide receiver Golden Tate will be making the rounds to share the #GoldenPizza with fans and media.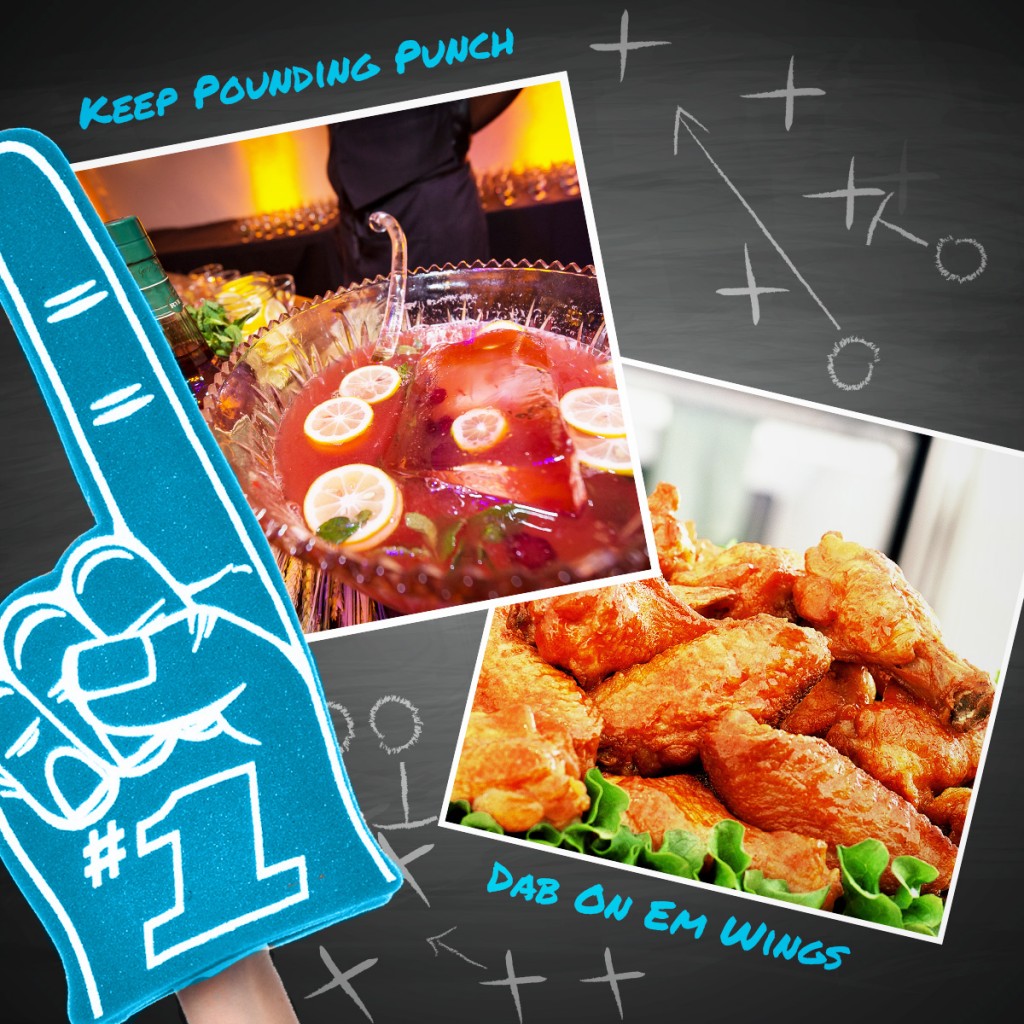 Next weekend all eyes will focus on the city of Santa Clara. That is where the final game of the football season will take place. If you are rooting for Carolina then you should make the Keep Pounding Punch with the Dab On 'Em Wings. If you want Denver to win enjoy the Orange Crush Punch and Bucking BBQ Bites.
If you have no horse or cat in the race then why not create the the Golden Gate cocktail. Bulleit Bourbon is deeply tied to the Bay Area through founder Tom Bulleit's love for the city. In fact, Bulleit Rye was created in direct response to requests from the San Francisco bartending community. As always please enjoy responsibly.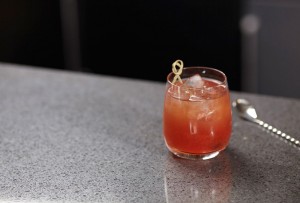 The Golden Gate
Ingredients:
1.25 oz. Bulleit Rye
0.5 oz. blackberry syrup
2 dashes bitters
Directions: Add ingredients to an ice-filled rocks glass. Stir and serve.
Keep Pounding Punch (Serves 25)
*recipe created by Kevin Deidrich
Ingredients:
750 ml. Bottle of George Dickel Rye
10 oz. Lemon Juice
5 oz. Ginger Syrup
15 oz. Sparkling Water
7 tbsp. Simple Syrup
Muddled Raspberries
Muddled Mint leaves
Directions:
Mix ingredients in punch bowl, add muddled fruits, chill and serve with ice.
Dab On 'Em Wings
Ingredients:
.3 cup Crown Royal Canadian Whisky
.3 cup Honey
.25 cup Soy sauce
2 Tablespoons Thai chili sauce
1 packet (0.75-ounce) stir-fry seasoning
2 teaspoons crushed garlic
4 pounds chicken wing drumettes
3 scallions (green onions), finely chopped (optional)
.25 cup chopped peanuts (optional)
Directions: In a large bowl, combine whisky, honey, soy sauce, chili sauce, stir-fry seasoning, and garlic. Add drumettes, tossing to coat. Cover with plastic wrap and marinate in refrigerator for at least 3 hours, preferably overnight.
Set up grill for direct cooking over medium-high heat. Oil grate when ready to start cooking. Let drumettes stand at room temperature for 30 minutes. Place on hot, oiled grill. Cook for 12 to 18 minutes or until cooked through, turning occasionally. Transfer chicken to a platter. Sprinkle with chopped scallions and peanuts (optional).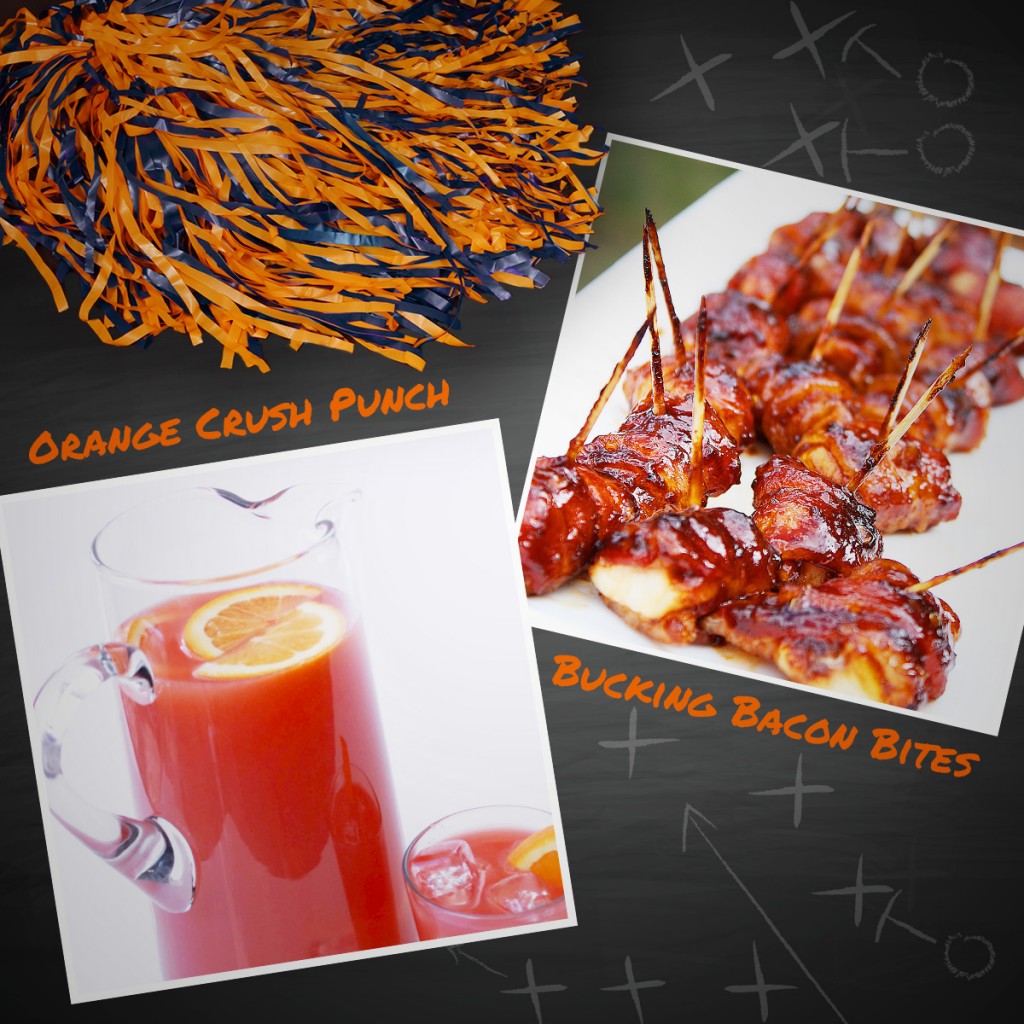 Orange Crush Punch (Serves 6):
Ingredients:
9 oz. Captain Morgan Coconut Rum
9 oz. Orange juice
6 oz. Cranberry juice
3 oz. Ruby red grapefruit juice
Directions: Combine all ingredients including Captain Morgan Coconut Rum in a pitcher and stir.
Bucking BBQ Bites
*recipe created by George Johnson from The Comfort of Cooking
Chicken Recipe:
Nonstick cooking spray
2 boneless, skinless chicken breasts, cut into 1-inch cubes
8 oz. (half pound) bacon, cut into thirds
1/2 cup Spicy Sweet BBQ Sauce (recipe below)
Toothpicks
Instructions: Preheat oven to 300 degrees. Line a large baking sheet with aluminum foil. Spray lightly with cooking spray. Wrap each chicken piece with a small strip of bacon. Secure with a toothpick and place on the baking sheet. Brush with BBQ sauce. Bake for 15 minutes. Remove pan from oven, brush bites with more BBQ sauce, and return to oven. Bake for 15 more minutes. Serve warm.
Sauce Recipe:
1 1/2 cups brown sugar
1/2 cup chile sauce
1/2 cup Captain Morgan Original Spiced Rum
1/4 cup low-sodium soy sauce
1/4 cup ketchup
1/4 cup Worcestershire sauce
2 garlic cloves, crushed
1 teaspoon ground dry mustard
Ground black pepper, to taste
Instructions: Combine all ingredients in a medium saucepan over low heat. Bring to a boil. Reduce heat and simmer 30 minutes, or until thickened as desired. Stir occasionally. Use immediately as you wish, or store in refrigerator until ready to use.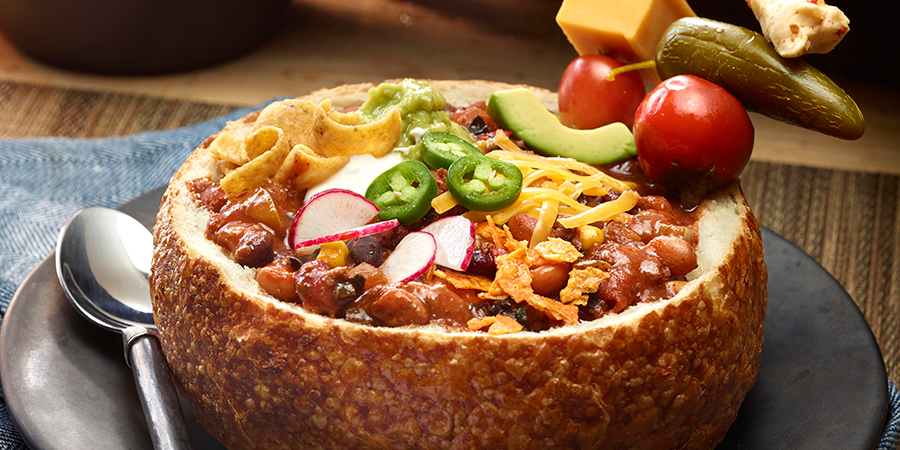 If you don't know this by now I am going to tell you. The football game that is happening on February 7th is a big deal. It is the 50th anniversary of their championship game. So with that notion everyone who is throwing a party is going all out with their food preparations.
What are you going to make? If you need an idea, Hormel has got a super recipe for you to make. It is the Chili Bowl 50. As Hormel says this chili contains 50 ingredients in one bowl of chili for culinary awesomeness!
The Chili Bowl 50
SERVINGS: 16
INGREDIENTS
¼ cup chili powder
2 tablespoons instant espresso powder
1 tablespoon ground cumin
1 tablespoon kosher salt
2 teaspoons freshly ground pepper
2 teaspoons ground coriander
2 teaspoons smoked paprika
1 teaspoon garlic powder
1 teaspoon garlic salt
1 teaspoon paprika
1 teaspoon ground cayenne pepper
1 teaspoon ground cinnamon
1 teaspoon celery seed
1 teaspoon dried oregano
1 teaspoon crushed red pepper
1 teaspoon parsley flakes
2 tablespoons olive oil
½ large yellow onion, chopped
2 tomatillos, chopped
4 cloves garlic, chopped
½ green bell pepper, chopped
½ red bell pepper, chopped
½ yellow bell pepper, chopped
2 celery stalks, chopped
2 carrots, peeled and chopped
½ poblano pepper, chopped
2 jalapeños, chopped and seeded, if desired
½ cup green onions, chopped
1 pound lean ground beef
¾ pound HORMEL ALWAYS TENDER pork tenderloin, cut into 1-inch pieces
1 tablespoon tomato paste
2 (15-ounce) cans HORMEL Chili No Beans
2 cups water
1 (15-ounce) can diced tomatoes
1 (15-ounce) can tomato sauce
1 (14-ounce) can kidney beans, drained and rinsed
1 (14-ounce) can garbanzo beans, drained and rinsed
1 (14-ounce) can pinto beans, drained and rinsed
1 (12-ounce) bottle beer
1 ½ cups chopped butternut squash
½ cup LA VICTORIA roasted pepper salsa
½ cup LA VICTORIA enchilada sauce
1 (5-ounce) can VALLEY FRESH chicken breast, drained
¼ cup masa harina
2 teaspoons HERB-OX beef granules
1 cup finely chopped kale leaves
1 cup corn kernels
1 cup chopped fresh cilantro leaves
½ cup chopped fresh parsley leaves
Juice of ½ lime
Garnish with pickled jalapeños, sliced radishes, avocado, guacamole, sour cream, cheese curds, shredded Cheddar cheese, crushed tortilla chips, corn chips, if desired.
DIRECTIONS
1. In small bowl, combine chili powder and next 16 ingredients. Set aside.
2. In large skillet, heat oil over medium heat. Add onion and next 10 ingredients and cook 5 minutes or until tender. Set aside.
3. In large Dutch oven, cook ground beef 5 minutes. Add pork and cook 7 to 8 minutes.
4. Stir in 3 tablespoons reserved spice mixture and cook 2 minutes.
5. Add tomato paste and cook 1 minute.
6. Stir in next 14 ingredients. Bring mixture to a boil; reduce heat and simmer 25 minutes or until butternut squash is tender.
7. Stir in next 5 ingredients and cook 2 minutes.
8. Garnish with desired toppings.
9. Enjoy!