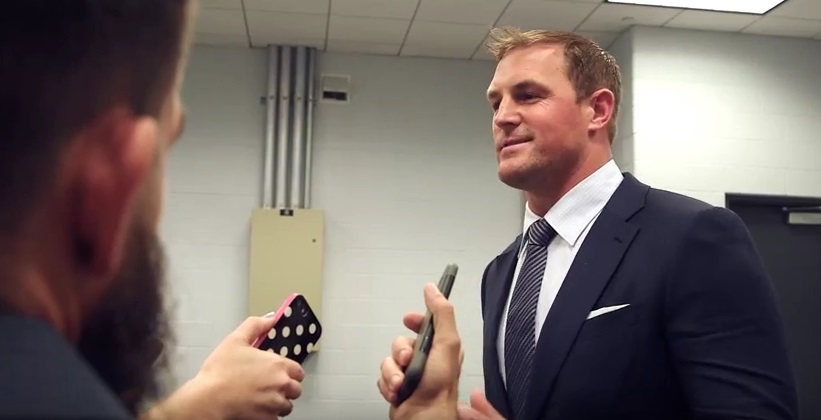 Jason Witten is a guy that mostly speaks with his play on the field. Rarely do you see him give it to reporters. Well the All-Pro tight end changed things up a bit on one of his most recent post-game press conference. Alongside Snickers and their "You're Not You When You're Hungry" campaign, Witten recently took a few minutes to call out reporters' "hunger symptoms."
Snickers is changing their packaging this month to feature a variety of outrageous hunger symptoms – the "Hunger Bars" provide fans with humorous, personalized ways to show how they take on entirely different personality traits when they're hungry.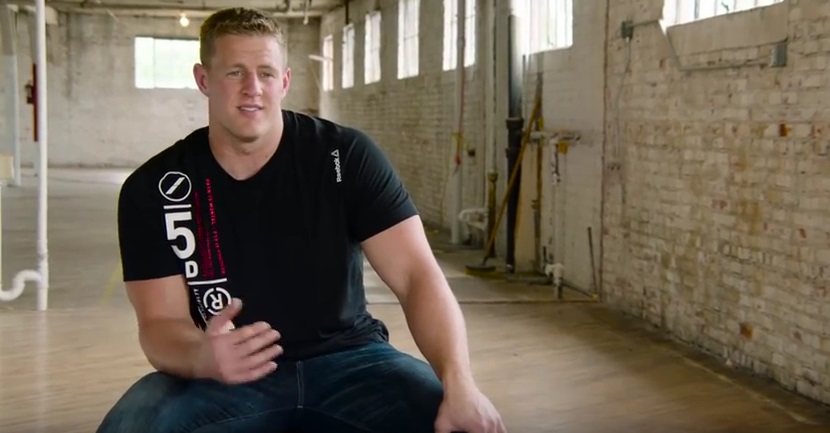 JJ Watt is the epitome of hard work, dedication and sacrifice. Every day he works to outperform his competition through his tough fitness regime outside of the bright lights on the field. With the kick-off of football season here, JJ Watt will put his talents on display and lock in to perform at the highest level of his potential.
Watt knew that his dream was to play professional football and that he'd have to push himself as hard as he could to achieve that goal. First comes belief and then comes the sacrifice. If enough time, sweat, and effort are put towards that goal, that lock in moment is achieved and you're good to go. "I wanted to be here, I thought I could be here, and I worked to be here, so I'm here," says JJ Watt.
Whether he's going for speed or working on his agility, JJ Watt's workout starts with locking into a pair of Reebok's ZPump Fusion. Click here to get the limited edition ZPump Fusion customized by JJ Watt.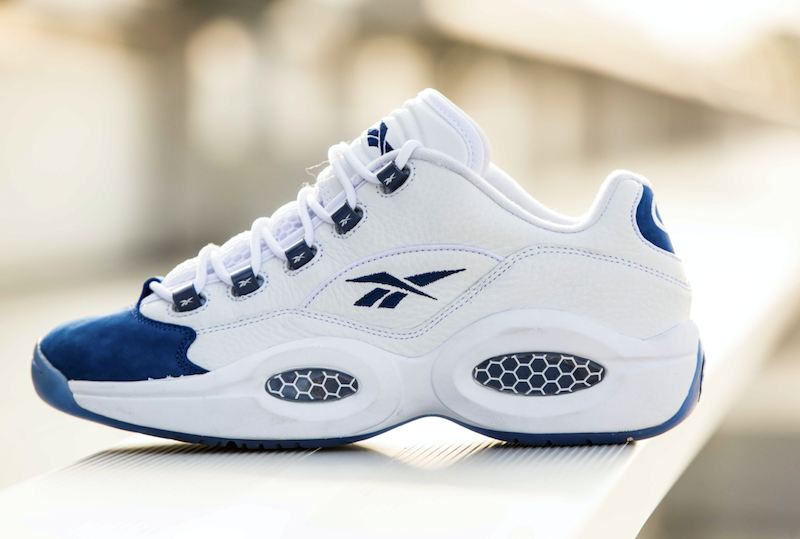 The Question Low signature silhouette was originally launched in 1996 as a nod to the renowned Philadelphia 76ers guard, Allen Iverson, and comes in a sharp blue/white colorway that will make a statement with any outfit.
The Question Low incorporates unique features like a premium nubuck toe cap, leather upper and an ice outsole and bottom. Whether you idolized Allen Iverson or wore this style as a kid, we can all agree that the Question Low's are the perfect kicks to round out the summer.
The Reebok Classic Question Low blue/white is now available exclusively at Finish Line for $110.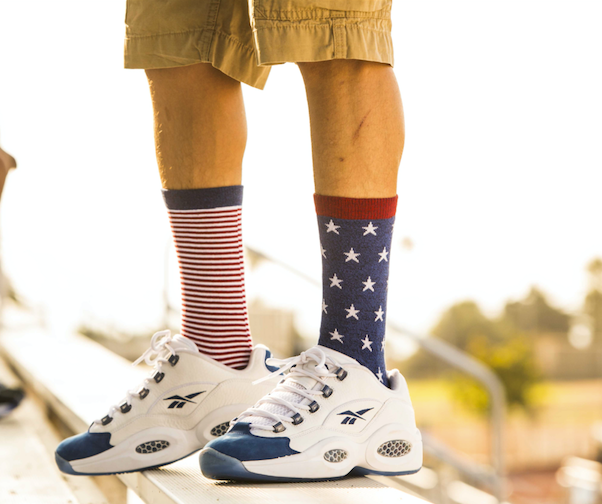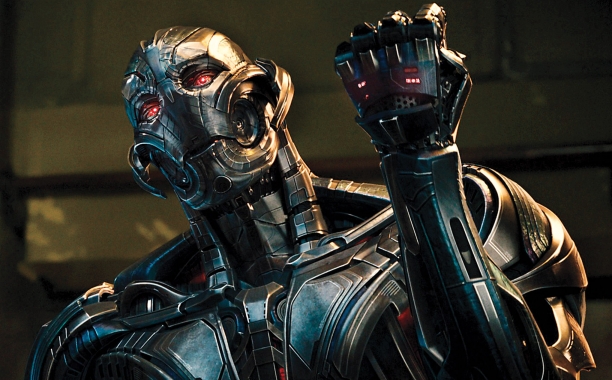 Assemble your friends because you can now watch Marvel's "Avengers: Age of Ultron" wherever you go with Disney Movies Anywhere (DMA) as it expands this week into Amazon Video and Microsoft Movies & TV, with Roku and Android TV following on September 15th! Plus, when you buy Marvel's Avengers: Age of Ultron through DMA, you can take a deeper dive into the Marvel Cinematic Universe with the exclusive bonus feature "Connecting the Universe."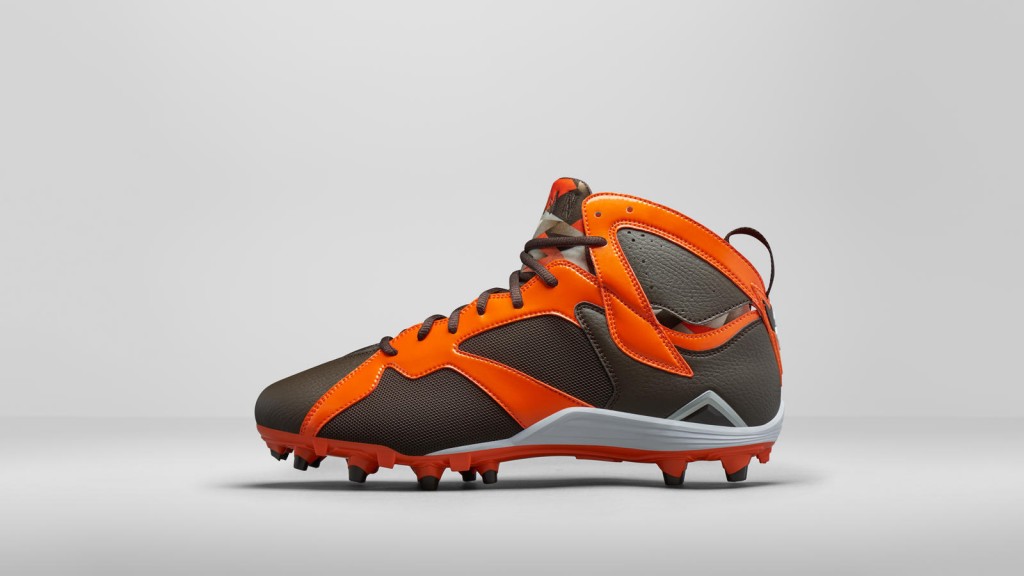 To celebrate the kick-off of the professional football season and the 23rd Anniversary of the Air Jordan VII silhouette, the Jordan Brand outfits its football athletes with player-exclusive cleats.
Originally released in 1992 and worn by His Airness in his first back-to-back championship season, the Air Jordan VII features a neoprene inner bootie and colorful geometric detailing inspired by West African tribal culture. Each Air Jordan VII cleat incorporates team-specific colors. The Lunarlon cushioning system delivers a responsive feel, while the multi-colored 12-cleat configuration offers premium traction and durability.
Each season, Jordan Brand adds to its family of football athletes with players who embody the championship mindset and represent the iconic Jumpman on and off the field. Today, the brand welcomes Joe Haden, two-time Pro-Bowler and elite cornerback, to its family roster.
"I am honored to represent the Jordan Brand this season alongside some of the best players in the game," says Haden. "The brand's legacy of pinnacle performance product is unlike anything in the world and I am excited to continue showcasing that heritage on the field."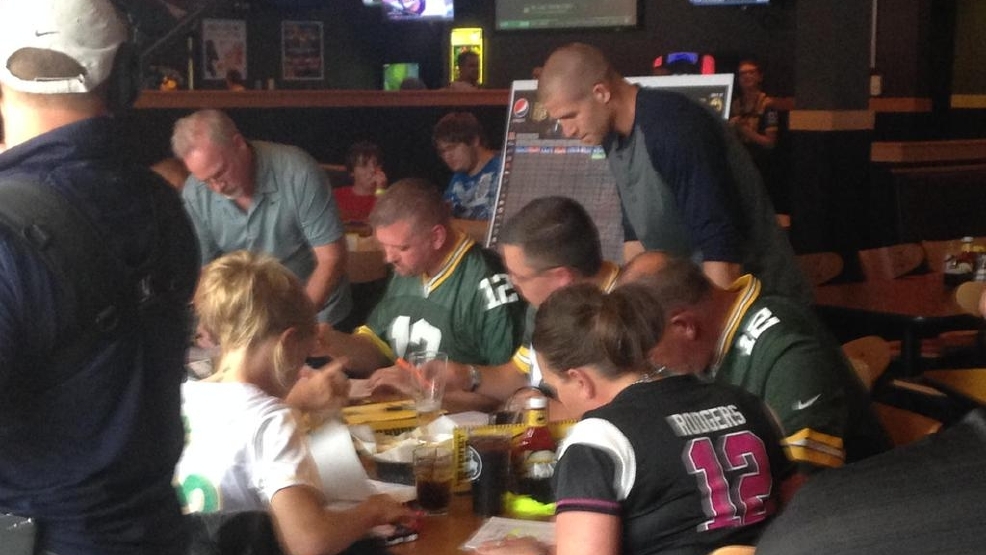 You might think your fantasy football draft was awesome. There was good food, music, friends, and your team looks legit. That is all well and good, but can you say that you had an NFL player crash your draft and help you with your picks? Didn't think so.
Zac Casey, commissioner of the fantasy football league "A Banker's Life," recently booked his office draft party at a local Buffalo Wild Wings in Ashwaubenon, Wisconsin. Zac was told that B-Dubs was going to film their draft party as part of a potential commercial, but what actually happened was nothing that Zac or his fantasy league could have ever imagined.
As the draft was getting started, Zac was given a gift box that contained a special headset and on the other line was none other than Jordy Nelson. But, instead of giving advice through a headset, Jordy emerged out of the back of the restaurant to surprise the fantasy league and help Zac with his top picks.
The fantasy football draft was the latest in a series of "Alive Events" that Buffalo Wild Wings is conducting throughout the year to help guests celebrate moments that matter in their lives. At each "Alive Event," Buffalo Wild Wings surprises fans with experiences they'll never forget, including appearances by local pro athletes. Other recent Alive Events have included Hines Ward playing a fan on Madden NFL 16 at the game's release party, Cordarrelle Patterson of the Vikings crashing a graduation party, and Cincinnati Reds Hall of Fame shortstop Barry Larkin  practicing with a local softball team.

Where fashion meets comfort in the best way- slip on the Ventilator perf and see that this stylish sneaker is so much more than just good-looking. The perforated flair showcases the unique Ventilator canvas and utilizes its simple look to bring out distinct features. Taking a timeless shoe and updating it with premium materials, like pigskin Nubuck leather, brings the Ventilator Perf to life in a new way. Comfort never takes a back seat to fashion, pairing a cushioned outsole with hits of perforation to keep your feet ventilated. You can't go wrong rocking this fashion-forward style that translates seamlessly across any classic look. Step Forward in Ventilator Perf, available now from Jimmy Jazz, Shoe Palace, Sneaker Villa, Urban Outfitters, Finish Line and reebok.com for $89.99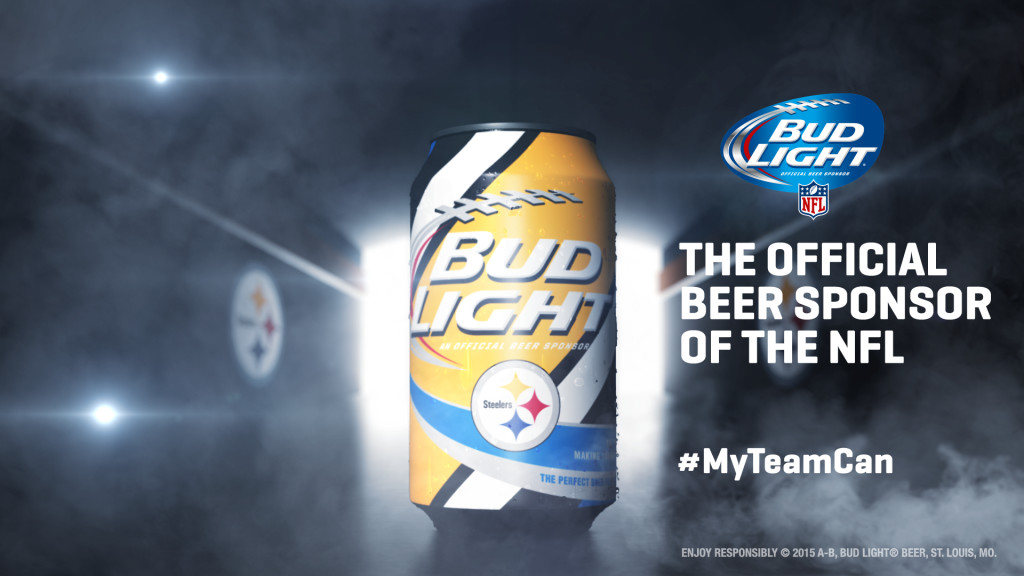 How cool would it be for you and your dad to check out the Hall of Fame game in Canton, Ohio courtesy of Bud Light? It would be pretty sweet right? What if you have never been to an NFL game? It would make it even sweeter. Now let's just put two All-Time greats into the mix. Too good to be true? Well that is what happened for two lifelong Pittsburgh Steelers fans.
You have seen Bud Light surprise fans with truly epic experiences; this NFL season, they are at it again. To kick off the season, Bud Light helped a son surprise his father – a lifelong Steelers fan who had never been to a game – with a trip to the NFL Hall of Fame Game in Canton, Ohio. The father/son were given a unique VIP experience, which included an unexpected visit from NFL legends Jerome Bettis and Hines Ward. Check out the video below.

Lexus jumps head first into the luxury coupe marketplace with the inaugural version of the RC-F.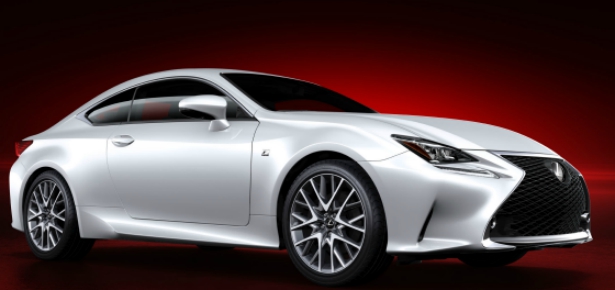 Something I learned right away, the Lexus RC-F is not a "sporty" car.
It does not have "racing inspired" handling or a "peppy" engine. This was not going to be a review about a car with "sport in its DNA". With rear wheel drive, a big front engine and tires made for canyon carving, the 2015 Lexus RC-F is a legitimate sports car with the stones to make some moves on the perennial champion BMW M4.
The Look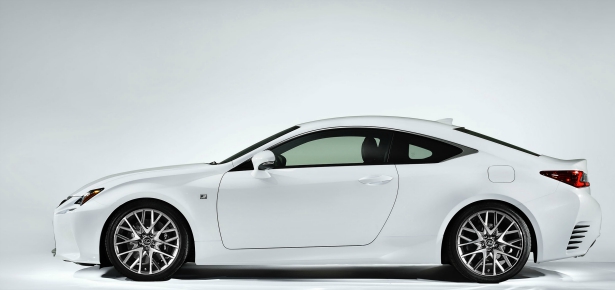 Looking at the RC-F is an interesting experience. I alternated characters in my language, inventing The Autosommelier, "Big and vibrant with pepper on the nose" The Horse Track Announcer Guy-"Look at the strength in the rear quarter" and the Lexus PR Guy -"In addition to the trademarked spindle grill which emphasizes the humble roots of the Lexus brand, the 2015 Lexus RC-F embraces the challenges…"
After an hour or two of this I started doing some research. Turns out, the familiar look was easily explained. The front half borrows heavily from its little brother, the GS and the back of the car is taken from the IS and IS convertible. If the people of California and Western Nevada are any indication the look of the car is a big success. I was approached at every gas station and grocery store parking lot I visited.. Men and women alike wanted to ask about the car and talk about the cars they've owned over the years. One woman in Mojave made the very astute observation that it reminds her of a bigger, stronger Mazda 6. Good catch by Patty from Lancaster. Not an immediate comparison but an accurate one with a tilt of the head and a squint of the eyes. Motortrend called it a Frankencoup, which technically is accurate, I guess.
In spite of, or maybe because of its blended frame and considerable heft, the Lexus RC-F manages a bold and impressive look. The flare of the lower front and the brake cooling vents anchor a line that sweeps over the hood with length and grace. Whenever the design threatens to become too fluid and ladylike another element rolls its shoulders and takes its seat.
In a word, the car is hot.
Speeeeeeeeed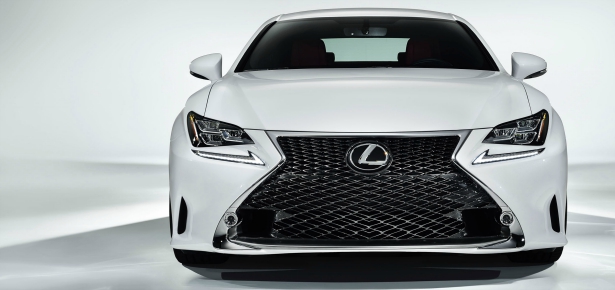 5.0 Liter Naturally Aspirated V8 with a 471hp engine.
In a Lexus.
Yea.
I drove in constant fear of speed traps. At one point I had convinced myself that I was about to be pulled over for the smart ass move of driving at exactly the speed limit. Driving 65 in an RC-F feels like some rude joke. I drafted mental letters to State Senators, deploring them to consider an Autobahn approach to California travel. While the man had me down I debated the societal benefits of speed limits vs a merit based approach. With myself.
I lost.
I did not pass others, I dismissed them. I spent hours in cruise control only to burst out with the flick of a toe. I felt like Mike Trout in a high school game. These fools can't hang with me. I toy with them out of boredom and necessity, planning my jail breaks with some police per mile hack algebra and a prayer they wouldn't double up on me. 0-65 is nice (4.4 seconds) but what about 65-100? And beyond? Not that I would… right?
Truth is the car is fast. It's always waiting for you. It wants you to speed. It challenges you to speed. The struggle is real. Somehow I survived the week without a ticket. . In dash lap times and G-Force vectors help nudge you to a private track. On a long enough timeline, if you own this car, you will end up taking a track day. It's inevitable. They should be sold with a day at the autocross. Lexus can contact me for more marketing ideas. They know where to find me.
Handling
On straightaways and mountain curves the RC-F performed very well. The TVD (Torque Vectoring Differential) settings of "track" and "slalom" made for miles of fun testing the difference in power and throttle availability over the road. Ultimately I spent more time in "Slalom", I found it well balanced and suited for many road conditions. The nimble steering is responsive and accurate, the brakes effective and stable.
The 8 speed automatic transmission performed best in sport and sport + modes. At times I felt like I was waking it up from a cat nap when in "ECO" or "Normal". It got there, it just took an extra second. The paddle shifters and manual style hand shifter give nice engine control in the hills and turns and reverts back to full automatic in an intuitive amount of time.
Stylish and functional interior design with luxury level comfort in a sports coupe. No real departures from the accessible luxury you expect from the Lexus brand. The automatic seats kept me comfortable for a pair of day long drives and the high bolstering held me in close during the more aggressive drives. The infotainment system relies on a mostly successful app suite that integrates your phone's data connection. Cool dials and buttons that actually change the look and feel of the car are always fun too. In a car with primary focus on the engine and appearance, the RC-F's interior holds up. It's comfortable and stylish but traditional enough to offset the very bold exterior design.
Stats
2015 RC-F
5.0L 32 Valve V8
467 horsepower
8 speed automatic transmission
19″ wheels
10 way power seats
$62,400-$75,210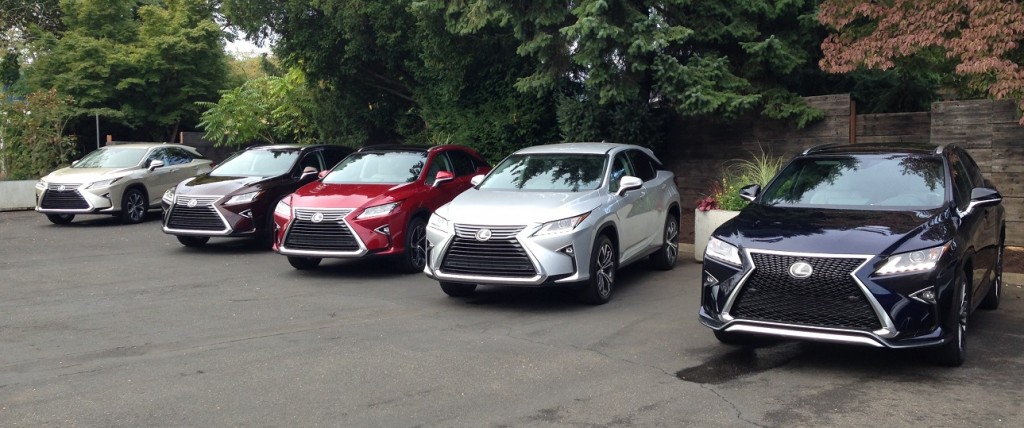 A few weeks ago I got the opportunity to go to Portland, Oregon to test drive the 2016 Lexus RX. I couldn't wait for this media trip for many reasons. One reason was that I had the privilege to check out the RX. Another reason was that I have never been to Portland.
I have never driven a Lexus myself so this was going to be my first impression of driving a vehicle from Lexus. One of the things that I first noticed during the opening session was that looking back at the original RX to the 2016 model, Lexus really created the mold for luxury SUVs. If you see each of their models from the past you will see other companies trying to imitate their style. If a competitor looks to take any designs from the 2016 RX everyone will know it. The reason is that grille is very unique. It is a spindle grille and is rimmed by a strip of thick chrome. The sharp lines dominate the rest of the front especially with slit-like headlights to the arrowhead-shape that surrounds the fog lamps. Needless to say this is beautiful ride.
The day of the test drive I drove the Lexus RX 450h, which is a hybrid. The folks at Lexus gave me a few different paths to test out the RX. I chose one of the assigned routes and I was off. The first thing that I noticed about the RX was how quiet the ride was. All the outside noise just vanished. It was just me and the RX taking a tour of Portland.
As I was driving I noticed a rectangle shape image on the windshield. This displayed some key information about my drive. It would tell me speed, the direction I was going in, as well as alerting me to the changes of the speed limit as approached different sections of the road. It was a great reminder for me especially in an area I have never driven a car to alert me of the speed limits. This will definitely come in handy for those who travel. You ever notice when you are in a new place you never can find the speed limit in that town? Well with the display that pops up on the windshield the RX gives you that information. I loved having that feature in the RX.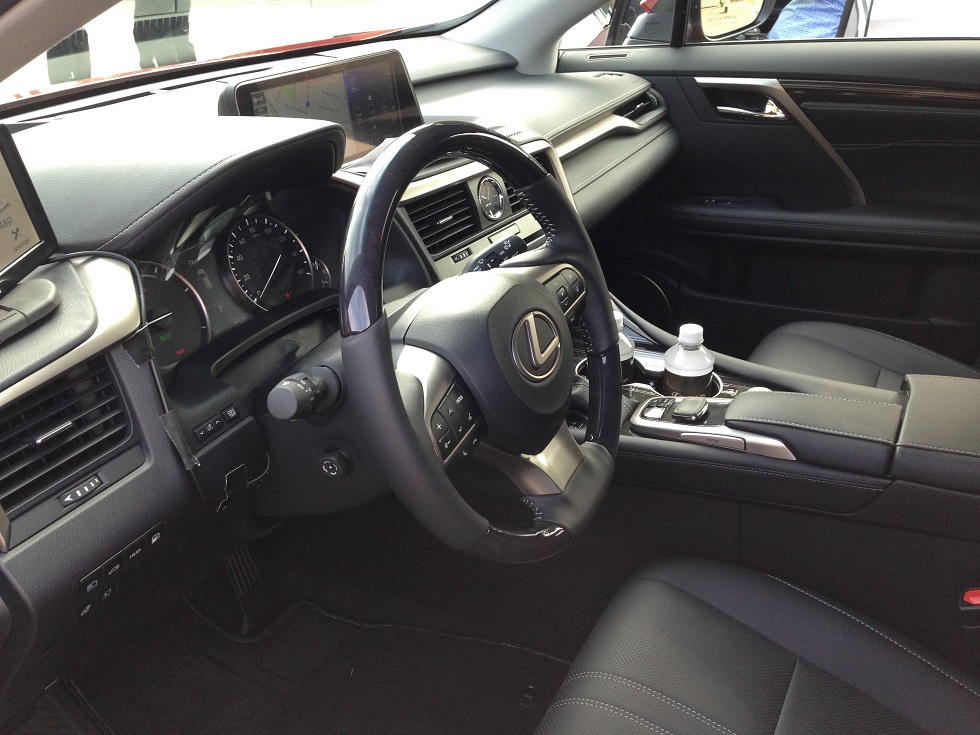 The 2016 RX has a large 12.3-inch LCD screen that is located in the center of the dash. It doesn't stand out like a sore thumb. The lower-end RX models have a smaller, eight-inch screen. To navigate through the screen you use a mouse-like joystick to control the many different systems. There is also a 360-degree panoramic view monitor that helps you know the distance from nearby obstacles at low speeds and when parking.
Even though the RX cancels out much of the outside noise, you still can get it loud as you want with the optional Mark Levinson 15-speaker package. The sound quality is perfect even with the base audio package. The sound just doesn't pump the bass in the ride, but all levels are clean. It is to the point where you are enjoying an impressive sound but not having the car shake as your music plays in the RX. An ambassador from Mark Levinson explained that Lexus is the only car company that they will work with for their sound system. He told me that the acoustics in the Lexus models is a perfect fit.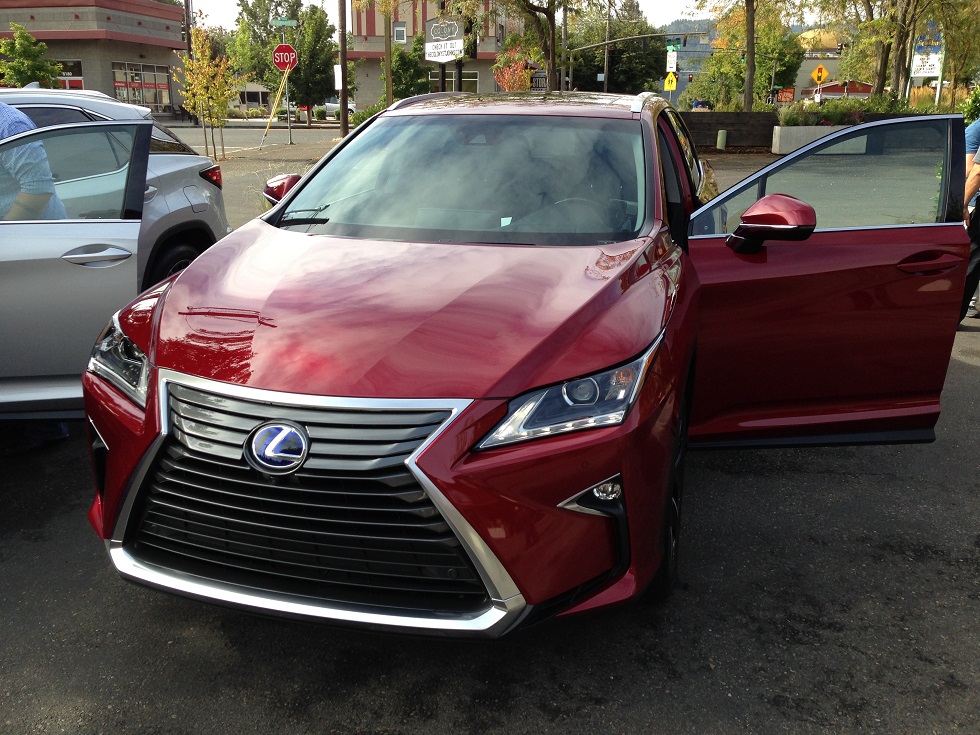 The RX handles like a dream. It offers a very smooth, yet powerful ride. When you need to pick up the pace the RX won't let you down. Under the RX 350's hood is an upgraded and more powerful 3.5-liter V6 aiming to deliver 300 hp with direct injection, mated to a new eight-speed automatic transmission. Based on this enhanced powertrain is the RX 450h's Atkinson-cycle 3.5-liter V6. When combined with the electric motor generator, the combined output results in around 300 hp. All RX engines have been tuned in anticipation of high fuel economy ratings and low carbon emissions.
On the road the 2016 RX gives you an impressive dynamic capability. The entire chassis has been fortified to provide enhanced straight-line stability and control through turns. The vehicle's body structure has been strengthened with added stiffness, helping to enhance its handling response while reducing engine and road noise in the cabin. Vehicle Stability Control (VSC) is standard, while Vehicle Dynamics Integrated Management (VDIM) is available on select models.  Each system is designed to help recognize loss of vehicle control, and help mitigate potentially dangerous situations with automatic and often transparent adjustments to help the vehicle maintain optimal traction. The RX also is offered in All-Weather Drive to help the RX's handling performance and control on dry and slick surfaces alike.
Lexus continue to make safety is a priority with their Lexus Safety System+. This system helps you avoid or lessen accidents. It does this by using the Pre-Collision System (PCS) that is designed to detect sudden stops initiated by the preceding vehicle and can engage automatic braking in certain circumstances. If you are getting to close to another car or object the LX slows down automatically even if you are on cruise control.
What about the times where you as a driver need a break. The RX alerts you if you keep swaying in and out of your lane. If you make this a trend while you are driving you will see a coffee cup displayed on the monitor. The RX is encouraging you to take a rest from driving.
If you are looking for a new SUV and haven't found the right one yet, maybe you should test out 2016 Lexus RX. You may find that this is the luxury SUV that you have been looking for.
Below is the power system on the 450h that I tested out in Portland. For more on the Lexus RX go to the Lexus website here.
HYBRID POWER SYSTEM
Type: Series/parallel system with gas engine and electric motors
Total System Power: 308 hp
Engine: V6, aluminum block and heads
Designation: 2GR-FXS
Valvetrain: DOHC 24-valve with VVT-i
Displacement 3.5 liter
Bore x Stroke 3.70 in. x 3.27 in.
Compression Ratio 13.0:1
Horsepower (SAE) 259 hp @ 6,000 rpm (not including hybrid drive)
Torque 247 lb.-ft. @ 4,800 rpm (not including hybrid drive)
Maximum Engine Speed (redline) 6,200 rpm
Fuel System Port Fuel Injection (EFI, D-4S)