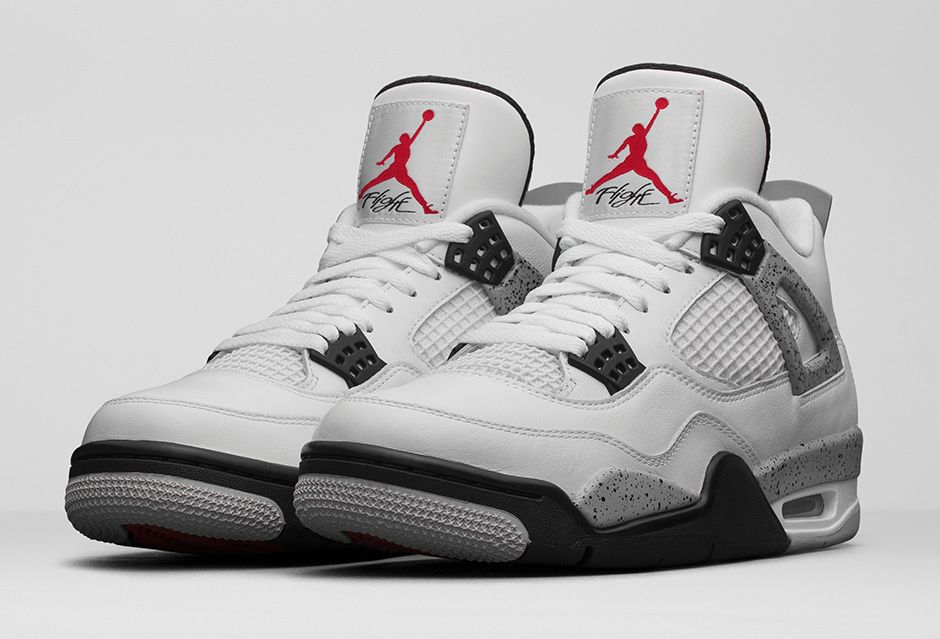 Sneakerheads have been waiting a long time for this shoe's return. A classic in every sense of the word. Jordan Brand launched the Retro Remaster initiative in spring of 2015. In response to consumer feedback, it incorporated enhanced color options, cushioning, materials and shapes while retaining each shoe's original character. The brand sustains this initiative by evolving the remastering process and reintroducing the Nike Air logo on the heels of storied silhouettes. The decision, which honors original designs like never before, was approved by Michael Jordan and continues with the Air Jordan 4 Retro 'Cement'.
The fan-favorite Air Jordan 4 Retro 'Cement' returns for the first time since 1999, complete with randomized paint splashes, premium leather uppers and the famous NIKE AIR logo on the heel. Available February 13 on Nike.com (10am EST/7am PST).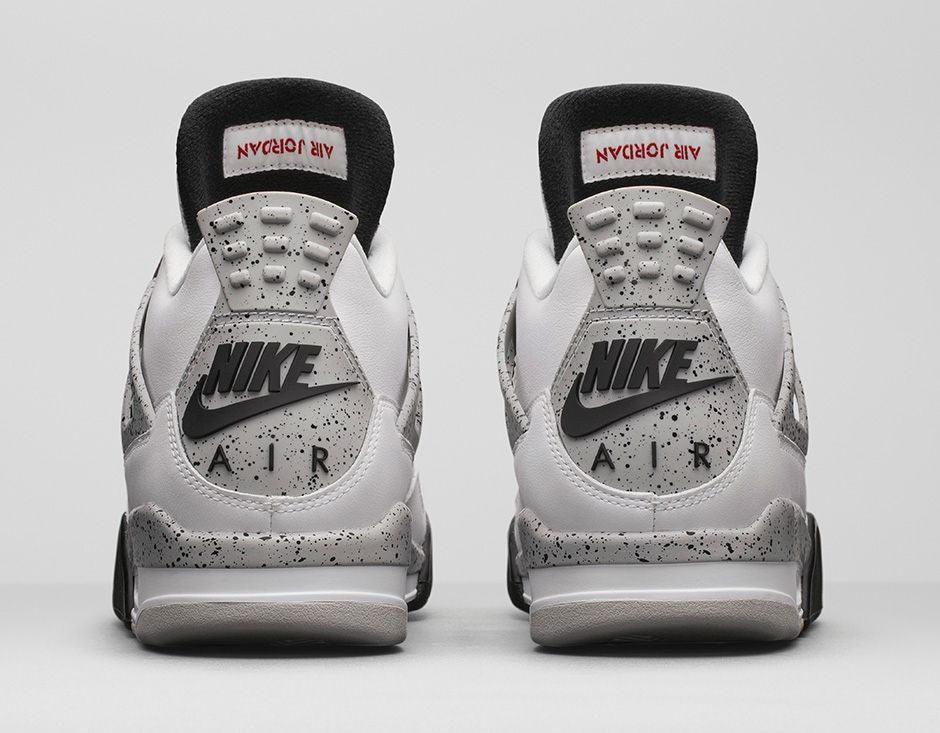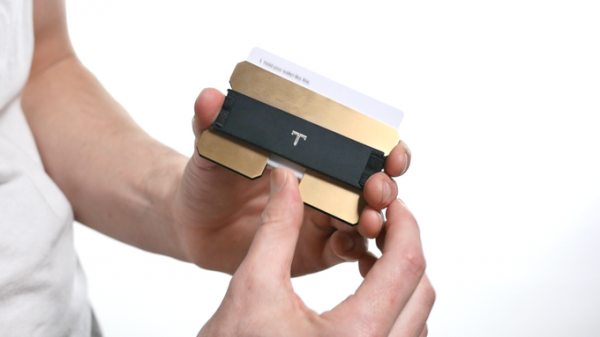 With so many things battling for position in your pockets, the days of carry around a George Costanza wallet are long gone. It's just not practical to pack brick in your back pocket with every receipt, card and form of identification that you've ever owned. Plus, it's uncomfortable as hell to sit down with one butt cheek padded extra high with an overstuffed wallet. You find yourself pulling out your wallet whenever you want to take a seat and that can lead to forgetful wallet misplacement. No one wants that.
Enter the Tribe Wallet. A super-slim alternative to that back pocket brick you're lugging around. The Tribe Wallet features two plates made with aerospace-grade materials fastened together with a tight band. It's available in carbon fiber, texalium or titanium. You place all your cards in between the two plates and use a push and pinch motion to access the specific card you need. The outer band let's you quickly fold and slide bills for safe keeping. This thing features RFID-blocking to shield your card chips and it can even open bottles and prop up your cell phone for hands-free video viewing.
This wallet has front pocket utility written all over it. It takes up minimal space and still let's you keep all your essentials handy. The one gripe is that it's almost too space saving. If you have 20 cards that you want to carry around with you, things are gonna get pretty tight. But do you really need to have your Vegas player cards and SCUBA certification card handy on a daily basis? I didn't think so. The Tribe wallet forces you to streamline your wallet and be judicial about what you carry around with you. And that's a good thing.
To learn more about "the sexiest minimalist wallet" out there, check out the Tribe Wallet Kickstarter page.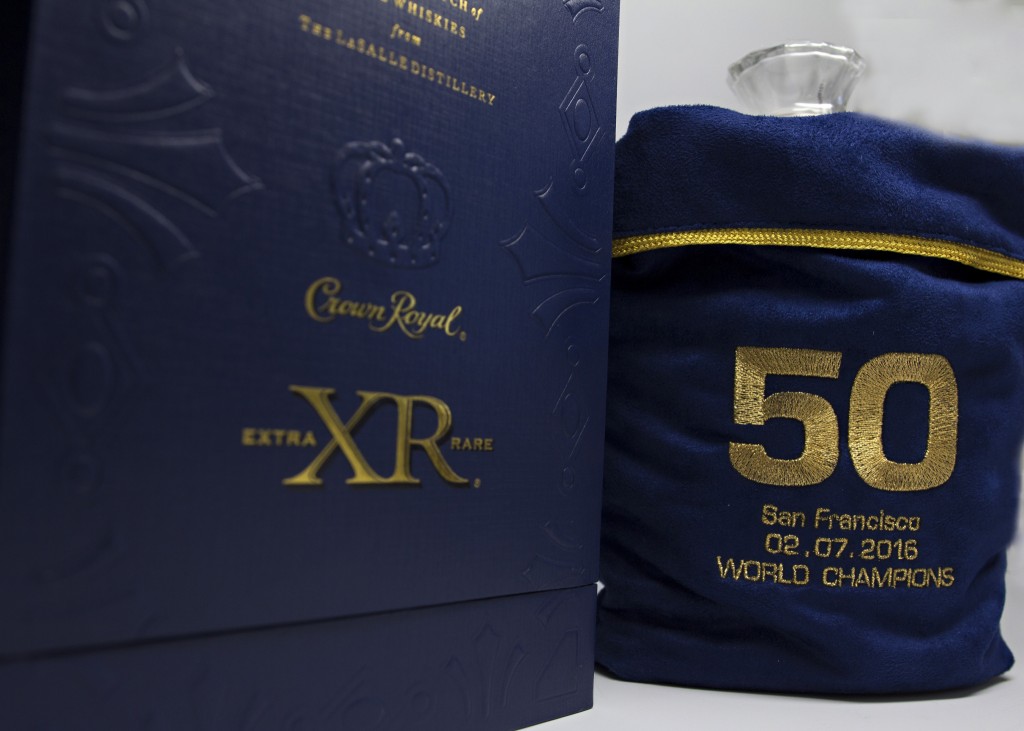 DeMarcus Ware is now a champion in the NFL. Ware knows that it takes a whole team effort to win championships. Now it is time to celebrate with his teammates. In addition to their diamond-studded rings, each player will also responsibly enjoy some extra special whisky as a gift from linebacker DeMarcus Ware.
After helping Denver to victory, with the Defense dominating the Game, DeMarcus Ware gifted his teammates with specially embroidered bottles of Crown Royal XR (retail value $129.99). Available in limited quantities, the whisky hails from the famed LaSalle distillery near Montreal which no longer produces whisky. Beer might do in a pinch, but quality trumps quantity and the team will be sipping something smoother tomorrow when Ware distributes this gift to his Championship teammates.
"We worked incredibly hard this season, so I wanted to give my teammates something to honor the fact that we're the best in the world," said Ware. "Since we took the Crown and are officially Champs, I'm giving everyone on the team a bottle of Crown Royal XR, an extra rare whisky that has been specially embroidered to commemorate our championship. I can't wait to take the time to enjoy this moment by toasting the best whisky with the best teammates; it really doesn't get any better than this!"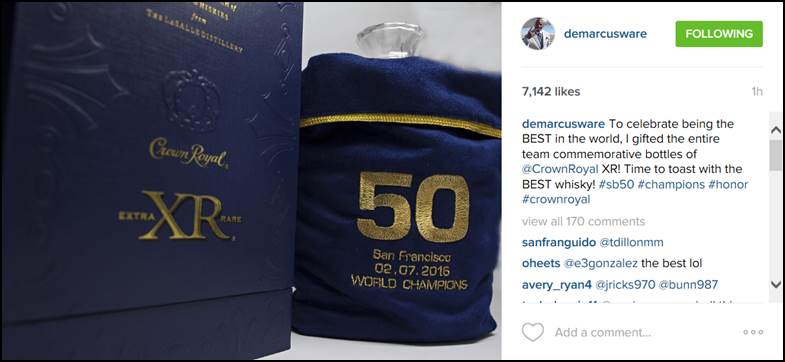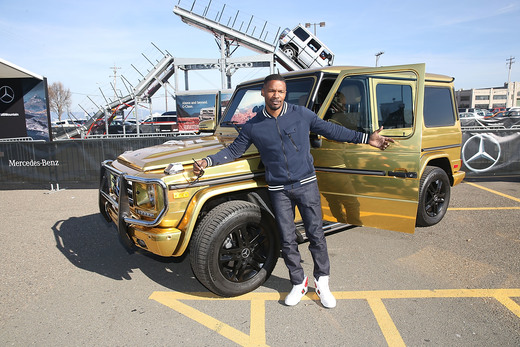 With 49 years of memories from the Super Bowl Mercedes-Benz wanted to showcase a ride that would fit the celebration. It is the golden anniversary of the Super Bowl so why not go to the game in style with a golden car? Taking part in Super Bowl 50 festivities Jamie Foxx and Extra Host Charissa Thompson joined Mercedes-Benz for a ride in the Iron Schöckl. Set up outside of AT&T Park as a way for the brand to engage fans, the Iron Schöckl features a G-Class SUV, one of the most powerful and rugged models in the Mercedes-Benz lineup. Its capabilities were on display as Charissa cruised down a 45-degree angled steel ramp.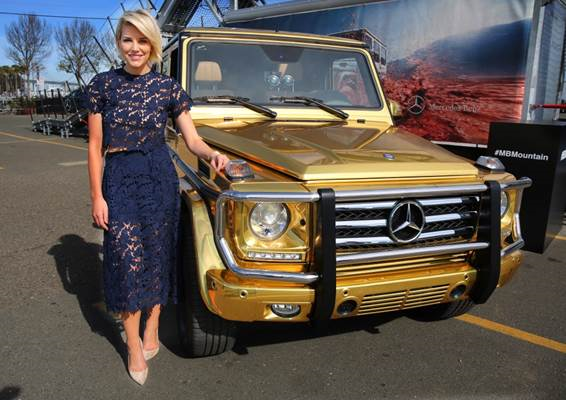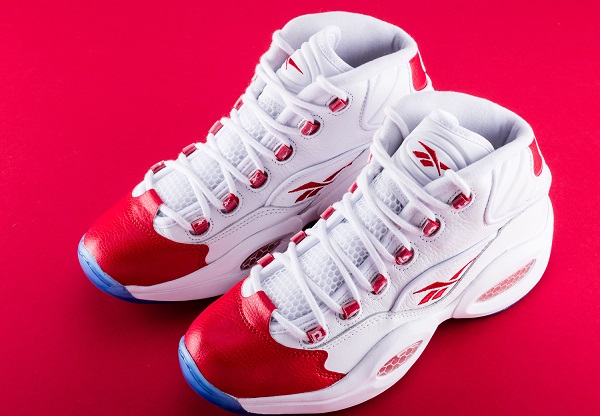 Sneakerheads pay attention! Reebok Classics is bringing back a one of a kind sneaker. The Question Mid OG was the first pair of shoes that Allen Iverson wore on court.  From the pearlized red leather toe, the translucent ice outsole, Reebok's patented Hexalite technology, and the iconic "Q" logo on the back collar, the Question Mid signaled a new era of basketball with Allen Iverson's trademark lightning quick moves, cementing him as a true star.
Over the course of his first season, Iverson wowed audiences with a string of 40 point games and earned the title of Rookie of the Year.  The Question Mid OG also birthed one of the top moments in Allen's history, where a rookie Iverson went head to head with Michael Jordan with what became his legendary crossover move. This one play inspired legions of fans as they tried to recreate The Crossover on their own.
The Reebok Classic Question Mid OG will release for $140 on Friday, February 12th at retailers including Reebok.com, Finish Line and Sneaker Villa.
Plus today Reebok Classic released the Question Mid "Prototype" will release for the first time today, Friday, February 5th for $200 at Reebok.com, Packer Shoes and Concepts.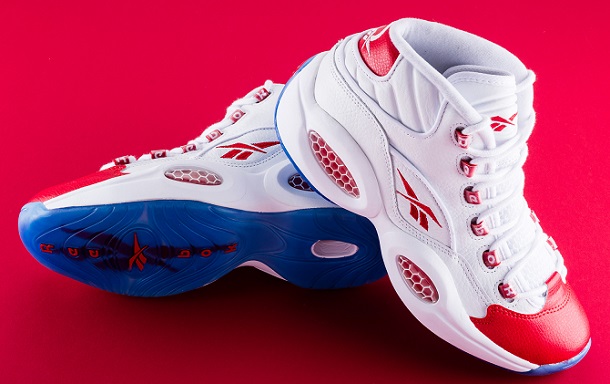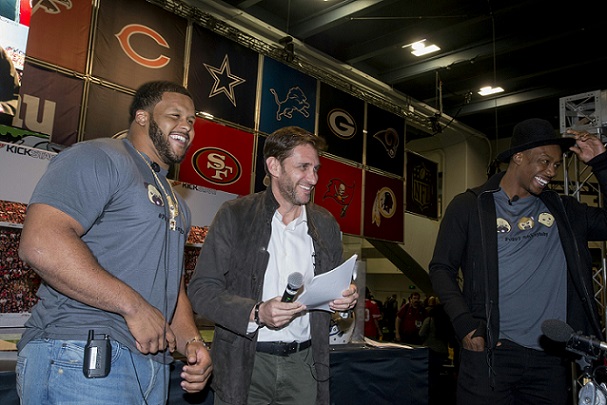 We are two days away from the Panther and Broncos facing off. Mtn Dew is giving a nod to their first in-game Super Bowl ad in more than 15 years by partnering with wide receiver Brandon Marshall, pro defensive tackle Aaron Donald and radio personality Mike Greenberg, to root on a real puppy, a real monkey and a real baby as they made their Super Bowl picks at the NFL Experience in the Moscone Center in San Francisco yesterday. The three awesome visionaries were brought together to tease the much-anticipated arrival of the Mtn Dew Kickstart "puppymonkeybaby" commercial, which will air in-game during the first quarter of Super Bowl 50.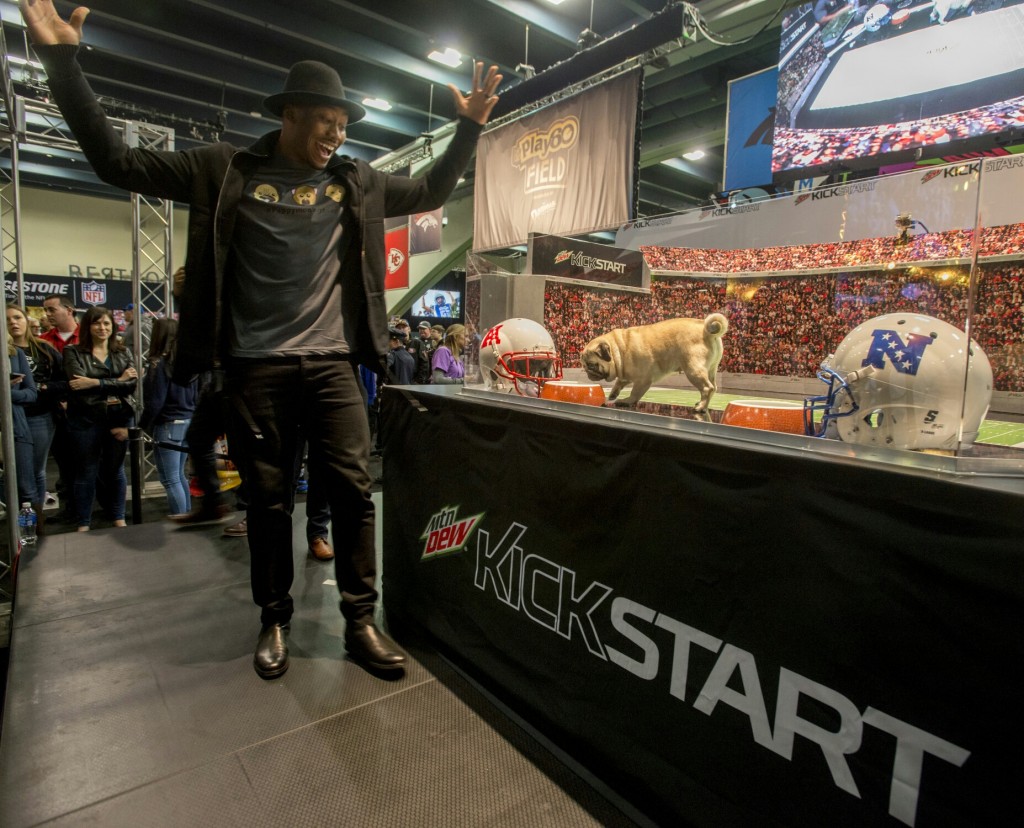 In conjunction with the release of four new, bold Mtn Dew Kickstart flavors, "puppymonkeybaby," the TV commercial for Mtn Dew Kickstart, a beverage that fuses three awesome things – DEW, real fruit juice and a kick of caffeine – stars a quirky, albeit endearing character that is also comprised of three awesome things fans love in a Super Bowl commercial – a puppy, a monkey and a baby. "Puppymonkeybaby" brings guys just the right amount of kick to spark a damn good time, anytime, anywhere…just like Mtn Dew Kickstart.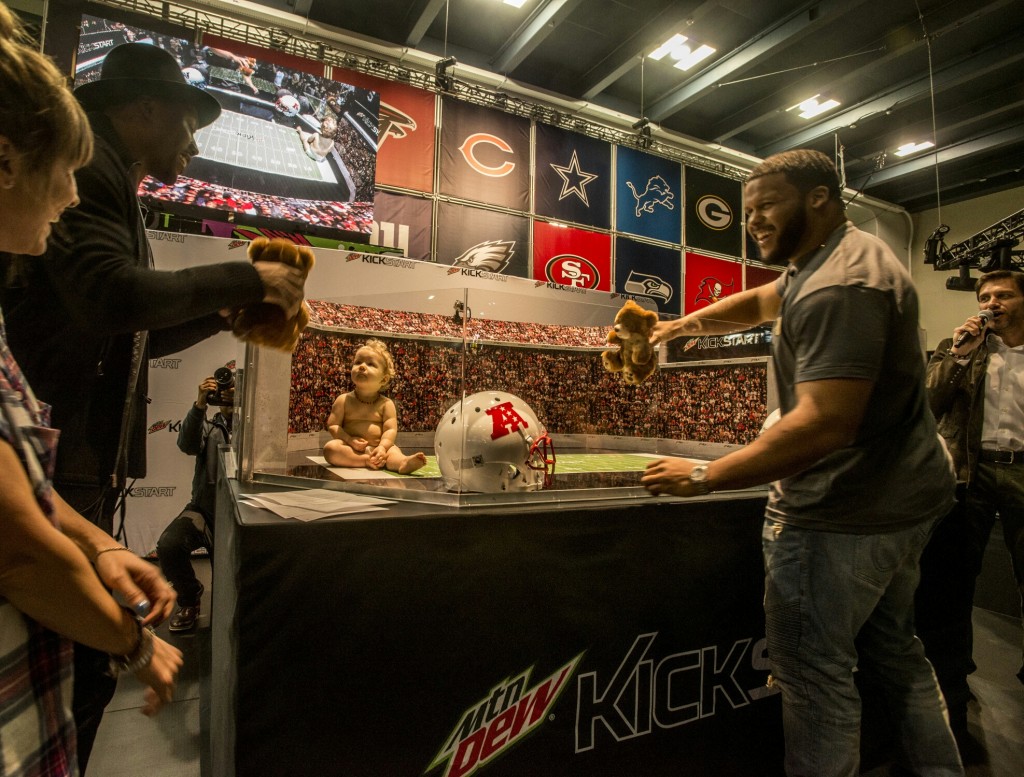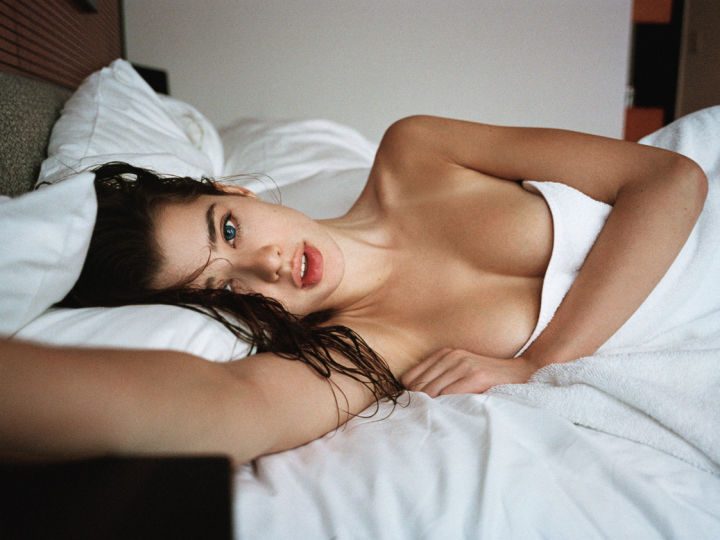 Playboy is doing something that some people might scratch their heads at. There will be no nudity. Yes, you read that correctly. The magazine company will officially unveil the most highly-anticipated issue in its 62-year history at the company's annual party during Super Bowl weekend tomorrow night in San Francisco.  The long-awaited March 2016 issue, which is on newsstands Friday, February 12, first created headlines last fall when the company announced it would no longer feature explicit nudity in the pages of its magazine.
Over the past six months, Playboy's editorial team has been rethinking and redesigning the storied publication, using the intellectual, artistic and literary powerhouse years of the 1960s Playboy as their guiding light.  The result is a Playboy magazine for a new generation, full of fresh contributors, new regular features, and an entirely contemporary take on photographing the beautiful women who have made the publication one of the most enduring and successful of all time.
Although the women in the new Playboy magazine don't bare it all, it doesn't mean that the March issue is not one of the sexiest in Playboy's history.  This month's cover model is Snapchat/Instagram luminary Sarah McDaniel as the star of a stunning social media concept cover and pictorial; the March Playmate is Dree Hemingway, whose mother, actress Mariel Hemingway appeared in Playboy in 1982; and artist and model Myla Dalbesio works her magic by taking her own photos for the issue.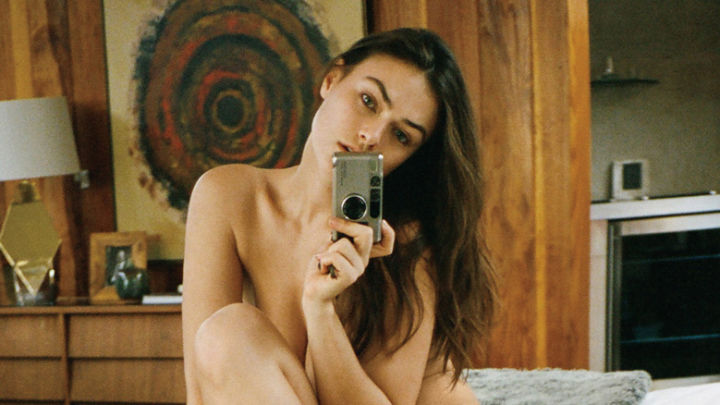 Inside the new pages, cover model Sarah McDaniel perfectly describes Playboy's fresh point of view when she says, "The idea was to look at me from a boyfriend's perspective."  The pictorials in the March issue are intimate looks at these beautiful women with a very real, relaxed vibe.
The new Playboy magazine include a section called the Francofile – the return of a high-profile interview every month by resident Renaissance man James Franco. Rabbit Hole – the maestro of miscellany Ben Schott's monthly take on the subject of his choice.   This month, appropriately enough, it's "nudity."
My Way – Entrepreneurial inspiration by those brave enough to follow their dreams.
Playboy Advisor – the magazine's most famous column will now be written by a woman, columnist Rachel Rabbit White.
Artist In Residence – each month will feature an original artist. For March it's artist and cartoonist Jay Howell.
No Filter – We give the mic to a woman who's making waves in entertainment.
Politics – Each month will feature an essay from political columnist John Meroney.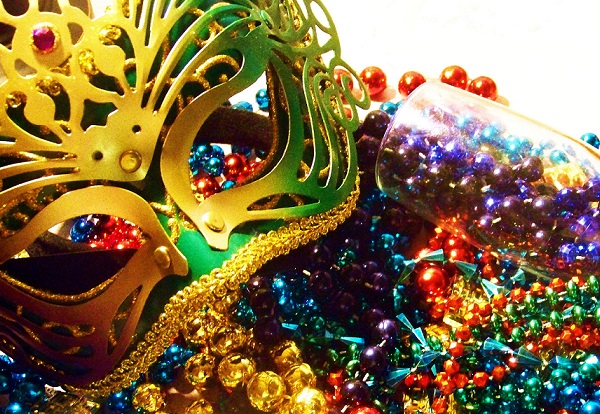 I have had the pleasure of visiting New Orleans. It is a city like no other. I haven't had the chance to be there during Mardi Gras. I hear that is one of most incredible parties of all time. If you won't be able to celebrate Mardi Gras in New Orleans we got the next best thing for you. They are cocktails inspired from that city! As always please enjoy responsibly.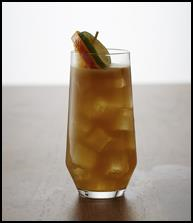 Hurricane
Ingredients:
0.75 oz. Captain Morgan Original Spiced Rum
0.75 oz. Captain Morgan White Rum
2 oz. passion fruit juice
1 oz. orange juice
Juice of half a lime
1 tbsp. simple syrup
1 tbsp. grenadine
Orange slice and cherry for garnish
Directions: Add Captain Morgan Original Spiced Rum, Captain Morgan White Rum, passion fruit juice, orange juice, lime juice, simple syrup and grenadine into a shaker. Shake and pour into crushed ice-filled hurricane glass or other specialty glass. Garnish with orange and cherry.
Honey Badger
Ingredients: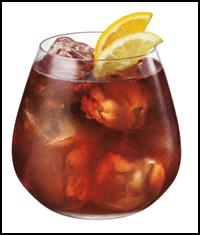 1.25 oz. Captain Morgan Black Spiced Rum
0.75 oz. fresh lemon juice
0.5 oz. honey
1 lemon wedge
Directions: Combine liquid ingredients in a cocktail shaker with ice and shake until cold. Strain into a glass and garnish with a lemon wedge.
Crannon Blast
Ingredients: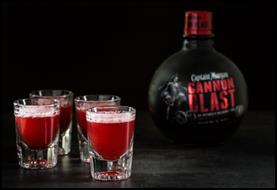 1.0 oz. Captain Morgan Cannon Blast
0.5 oz. Cranberry juice
Directions: Combine all ingredients in a shaker with ice. Shake and pour into a shot glass.
Cannon Blast
Ingredients:
1.5 oz. Captain Morgan Cannon Blast
Directions: Pour Captain Morgan Cannon Blast in a shaker with ice. Shake and pour into a shot glass.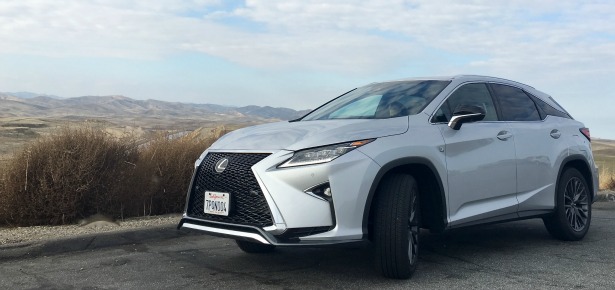 What do you do when you're already on top?
Do you answer your critics or double down on what got you there?
That's the question facing Lexus these days. Every few years since 1998 Lexus has launched a new RX in the American market. Each version is lauded as the pinnacle of comfort and practicality and gently dismissed as lacking performance and excitement.
The RX then spends another year at the top of the Luxury Crossover SUV segment, often selling 100,000 units and beating the market by a wide margin.
This year, more than ever before, the RX looked to answer the criticism with a renewed emphasis on driver experience and performance.
The Look
The new RX has ditched the egg shaped profile of its past, leaving previous models looking a bit tame by comparison. The redesign lets us read the tea leaves into the next 5 years of design from the Toyota Motor Corp. They have embraced sharp angles and masculine lines and gone all in on their now signature spindle grille. This younger, more masculine look will undoubtedly move down the line until finally landing on the Corolla. Notes like L shaped LED daytime running lamps give a brightness to the front end of the car. The vehicle uses long, pronounced lines and the appearance of a floating roof to make it look as though more than 5″ has been added to last years model.
The Drive
Even more than the visual redesign, this is where Lexus tried to address their critics the most. Easily the biggest improvement in the F Sport trim level is the addition of the Adaptive Variable Suspension. This allows you to adjust the ride to "S+" mode, which lowers the vehicle by nearly an inch and tightens the shocks. This stiffens the ride, allowing for a better driver experience with tighter turning and less body roll. The winding roads of Marin County and the Pacific Coast Highway proved a fine testing ground for the 25 extra horsepower and tightened suspension. For a vehicle with a curb weight of almost 4,400 pounds it performed well in and out of turns and provided enough acceleration to pass slower traffic with ease. Though far from a sports car, the improvements to handling and acceleration are noticeable and worthy of the F Sport badge.
Inside
Classy. Pronounced stitching and premium materials give the interior a very posh appearance. The optional 12.3″ navigation system (8″ standard) perches atop the center of the dash and communicates all of the entertainment, climate control and navigation information clearly. The Remote Touch makes a slightly less clunky reappearance. The software now predicts what you're trying to interact with to varying degrees of success. As you get used to the tendencies it gets easier but the industry wide struggle for intuitive controls continues another year. The 2016 edition builds on the success of its previous incarnations with a comfortable and luxurious ride up front with just enough space in back for average sized adults. The driver centered cabin helps the operator and vehicle communicate safely and comfortably.
Features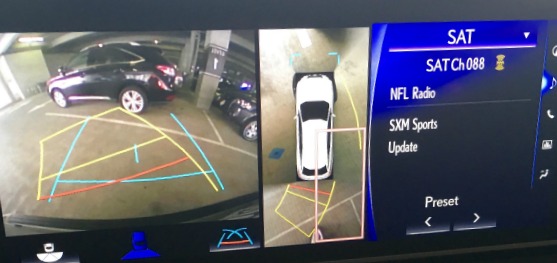 It's not often I get into a car and get surprised by a new bell or whistle. The empirical nature of auto design gives away the surprise a little at a time every year, so by the time a feature is in place it's already been hinted at for years.
Not so with the 360 degree view shown when you put the RX in reverse. Four cameras are used, one in the grille, one under each side mirror and the backup camera in the rear. The resulting image is stitched together by all four, giving you a helicopter style view in tight spaces. Think the original Grand Theft Auto overhead view. I called it my validation cam. Get into a tight spot, engage the overhead camera and see how great (or terrible) of a parking job you did. The usefulness of the technology really shines when reversing out of parking spaces into busy streets or lots. The Rear Cross Traffic Alert warns of any bogeys coming in from the side, the overhead camera gives a 360 degree view and the parking assist shows the line that the car will continue on if the wheels are set in that direction. For a car with a big hood and a long body these features are invaluable for visibility. Absolutely loved them and used them constantly.
Then there's All Speed Dynamic Radar Cruise Control. Alphabet soup, I know. That rather wordy feature is new to the RX and can be summed up easily. It is quite simply the future of driving. Set the maximum speed you wish the car to attain and let your foot off the gas. The vehicle will maintain a safe follow distance up to that speed without any input from the driver. On a long road trip this feature is an absolute game changer. Set the control to 73 and rest your legs. The car will sense when the vehicle in front slows down and adjust speed safely until the desired follow distance is achieved.
This feature works with normal traffic and unexpected stops alike. If necessary it is capable of bringing the car to a complete stop.
Anyone who has driven the 5 Freeway through central California just salivated a little at the idea. I felt fresh as a daisy and never strayed too far over the speed limit. As an enthusiast I can't say I looked forward to the driverless car but this feature got me thinking.
For Lexus, and every automaker, design and engineering is a balancing act. Go too far to the new and they lose their roots. Too much performance usually means too much comfort, too much comfort makes for a pedestrian ride. A vehicle that sits squarely in the middle will be accused of being vanilla and lacking identity. This years Lexus RX is a great redesign in that respect. They manage to push back against their detractors without losing much of what a hundred thousand buyers a year are looking for.
Now, about those self driving cars…
2016 Lexus RX 350 F Sport
3.5L V6 Engine with 295 HP
8 speed automatic transmission
0-60 6.9 seconds
19-26 mpg
$55,645 – $59,325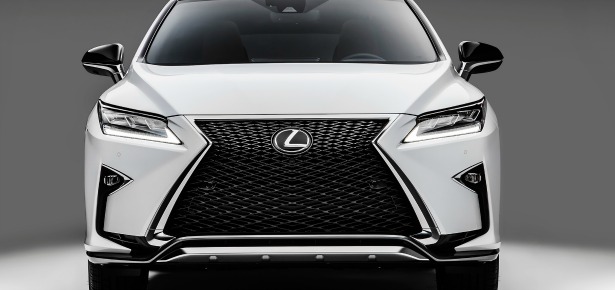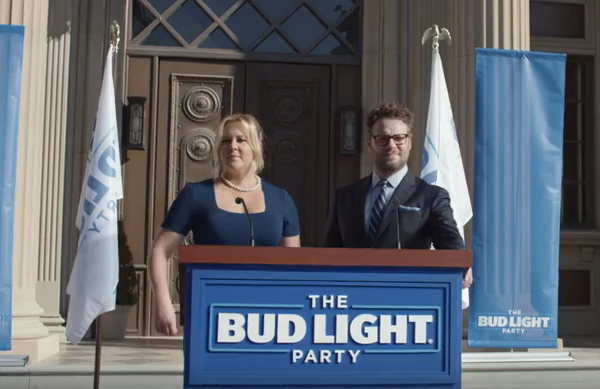 Bud Light is now letting us see some of their Super Bowl ads already. There is are a ton of cool cameos in this one. Amy Schumer and Seth Rogen are back it once again looking to unify America. Also make sure you look out for the other Budweiser as with Actress Helen Mirren.
Budweiser is using the bright lights of advertising's biggest stage to launch a bold new campaign that takes on the issue of driving drunk in an unexpected, unorthodox and powerful way. Budweiser's new 60-second broadcast spot featuring Helen Mirren – called "Simply Put" – stands apart from the typical drunk driving PSA by forcefully calling out drivers to #GiveADamn and protect their lives and the lives of others, in a tone that only Mirren can deliver.