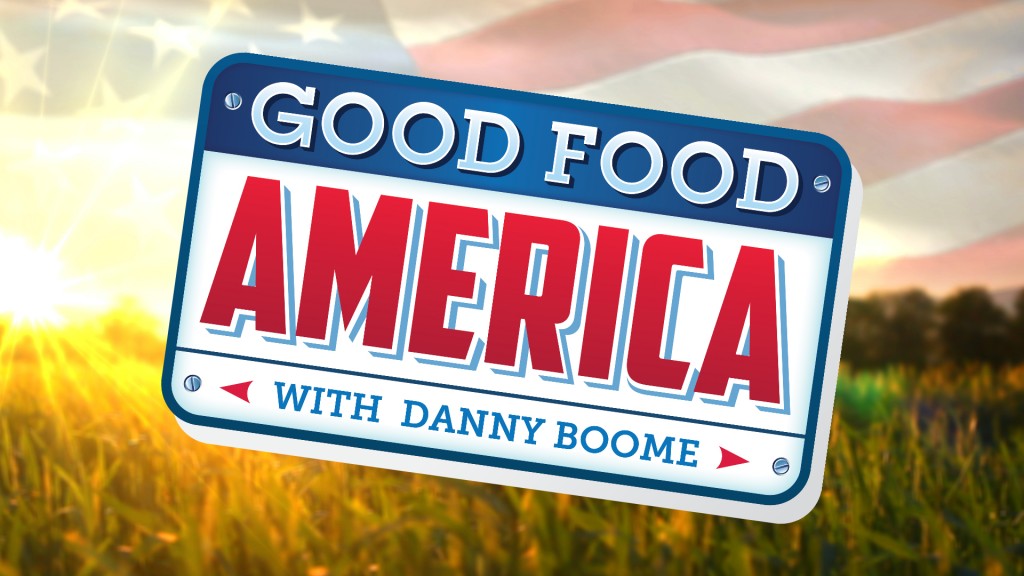 Danny Boome, internationally-acclaimed TV personality and Chef known to audiences for his culinary work and dynamic personality, is back on television with a new network and show.
Following the success of hosting two of 2013's hit shows: ABC Daytime's "Recipe Rehab" and Food Network "The Cooking Channel's Donut Showdown" – Danny has taken to the streets with Z Living as the new host of "Good Food America" Season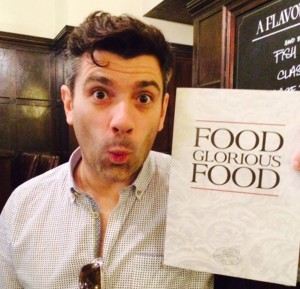 Two.
The popular series will take viewers on a culinary adventure across America in search of the nation's best organic, sustainable and healthy restaurants. Viewers will join Danny on his gastronomic journey each Sunday night as he discovers regional gems, native ingredients and the homegrown talent that keeps locals coming back for more.
Danny was kind enough to answer my questions about his new show, cooking, and more.
Art Eddy: Let's talk about your show "Good Food America." What can we expect from this season?
Danny Boome: I will take viewers on a culinary adventure across America in search of the nation's best healthy restaurants – discovering the regional gems, native ingredients and the homegrown talent that keeps locals coming back for more. This season, the series will make stops everywhere from Maine to California.
AE: This season we will see you travel to restaurants from Maine to California. Do you have a favorite city when it comes to food?
DB: I am really lucky as I have a great job, I flit around the country tasting and discovering great food and restaurants. The go to places for me are normally Chicago and New York, but this trip opened my eyes to some new cities that I think have really been overlooked! Philadelphia and Denver/Boulder should be on everyone's radar!
AE: Which other famous chef or celeb would you like to cook with or have them cook for you?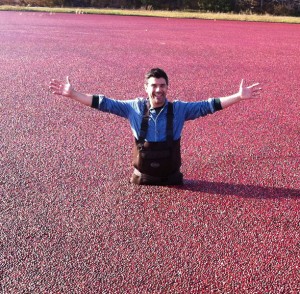 DB: Oh, that is a tough one! I think I'll go for a celeb and I'll do the cooking! As Good Food America is all about healthy, organic and sustainable food it would have to be Paul McCartney. Can you imagine the stories that guy could tell you?!
AE: Oh man. Paul McCartney would be a fantastic dinner guest. What is the process like for creating new dishes? Is there a lot of trial and error?
DB: For me it's about the produce – I see it, touch it and smell it – close my eyes and just know what to do with it.  I always cook when my heart is full and I am happy. I don't cook when I'm in a bad mood as the results are always bad! I have a knack for keeping it simple and using the basics, and knowing that I'm happy and the ingredients are right, the dish creates itself.
AE: What got you into cooking? Was there a person or an event that triggered your passion for cooking?
DB: I have to give a lot of credit to my Dad as he saw some potential in me early on, as well as my grandmothers Joan and Mena. My Dad wanted me to get into a trade for when I stopped playing hockey, and thought my passion and creative side would work well in a kitchen.
My grandmothers have taught me to make something out of nothing, especially that the recipe is just a guideline, so I should have fun with it! I honestly got into food to travel, it's a language, a passion and the best opener to any conversation I have ever had. I pursued it and used it as a vehicle, I never stop learning that way!
Check out Danny's website HERE and follow him on Twitter HERE!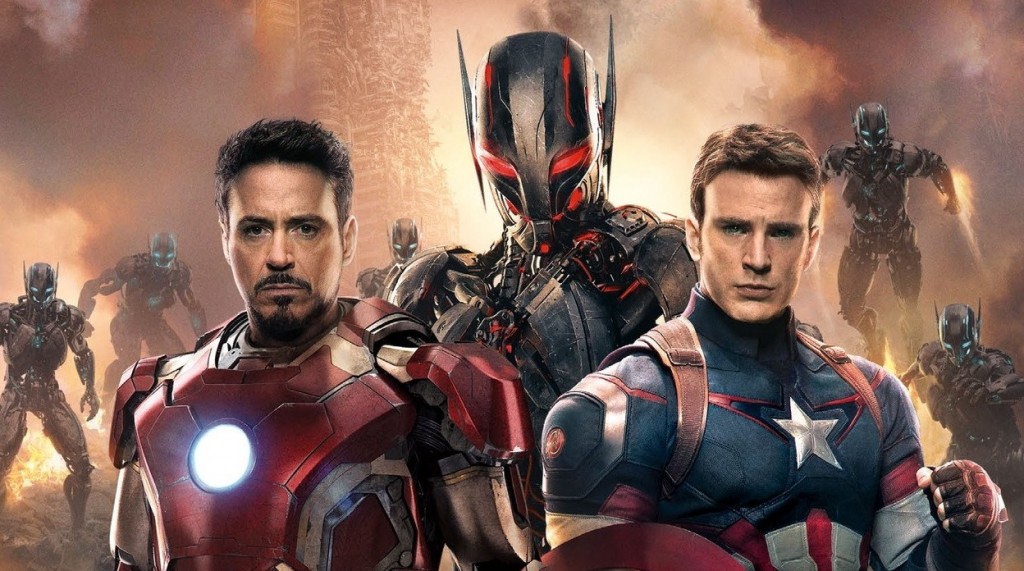 Marvel Studios presents "Avengers: Age of Ultron," the epic follow-up to the biggest Super Hero movie of all time. When Tony Stark tries to jumpstart a dormant peacekeeping program, things go awry and Earth's Mightiest Heroes, including Iron Man, Captain America, Thor, The Incredible Hulk, Black Widow and Hawkeye, are put to the ultimate test as the fate of the planet hangs in the balance. As the villainous Ultron emerges, it is up to The Avengers to stop him from enacting his terrible plans, and soon uneasy alliances and unexpected action pave the way for an epic and unique global adventure.
Marvel's "Avengers: Age of Ultron" stars Robert Downey Jr., who returns as Iron Man, along with Chris Evans as Captain America, Chris Hemsworth as Thor and Mark Ruffalo as The Hulk.  Together with Scarlett Johansson as Black Widow and Jeremy Renner as Hawkeye, and with the additional support of Samuel L. Jackson as Nick Fury and Cobie Smulders as Agent Maria Hill, the team must reassemble to defeat James Spader as Ultron, a terrifying technological villain hell-bent on human extinction. Along the way, they confront two mysterious and powerful newcomers, Wanda Maximoff, played by Elizabeth Olsen, and Pietro Maximoff, played by Aaron Taylor-Johnson, and meet an old friend in a new form when Paul Bettany becomes Vision. Written and directed by Joss Whedon and produced by Kevin Feige, Marvel's "Avengers: Age of Ultron" is based on the ever-popular Marvel comic book series "The Avengers," first published in 1963. Get set for an action-packed thrill ride when The Avengers return in Marvel's "Avengers: Age of Ultron" on May 1, 2015.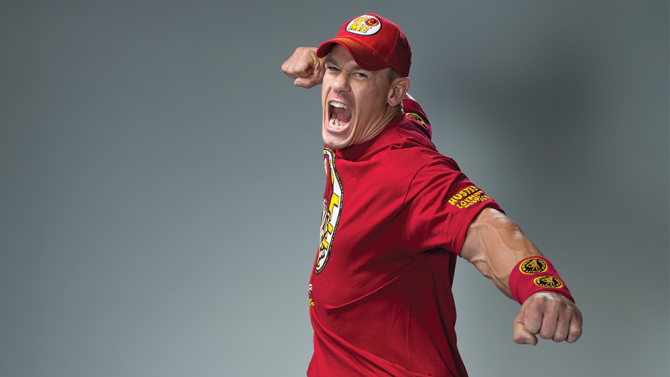 Variety Magazine spoke with WWE SuperStar John Cena recently. He spoke with the magazine about his audition with Judd Apatow and Amy Schumer. Cena is looking to move from just action movies to trying his hand in comedic films.  "These are the people who make funny," says Cena. "I was more nervous of that than anything I've ever done."
Cena sees WWE alums like Dwayne Johnson and Dave Bautista make it on the silver screen. Recent films like "Fast & Furious," "G.I. Joe" and "Guardians of the Galaxy," help Cena see the light at the end of the tunnel.
To read the entire interview Variety had with John Cena, click here.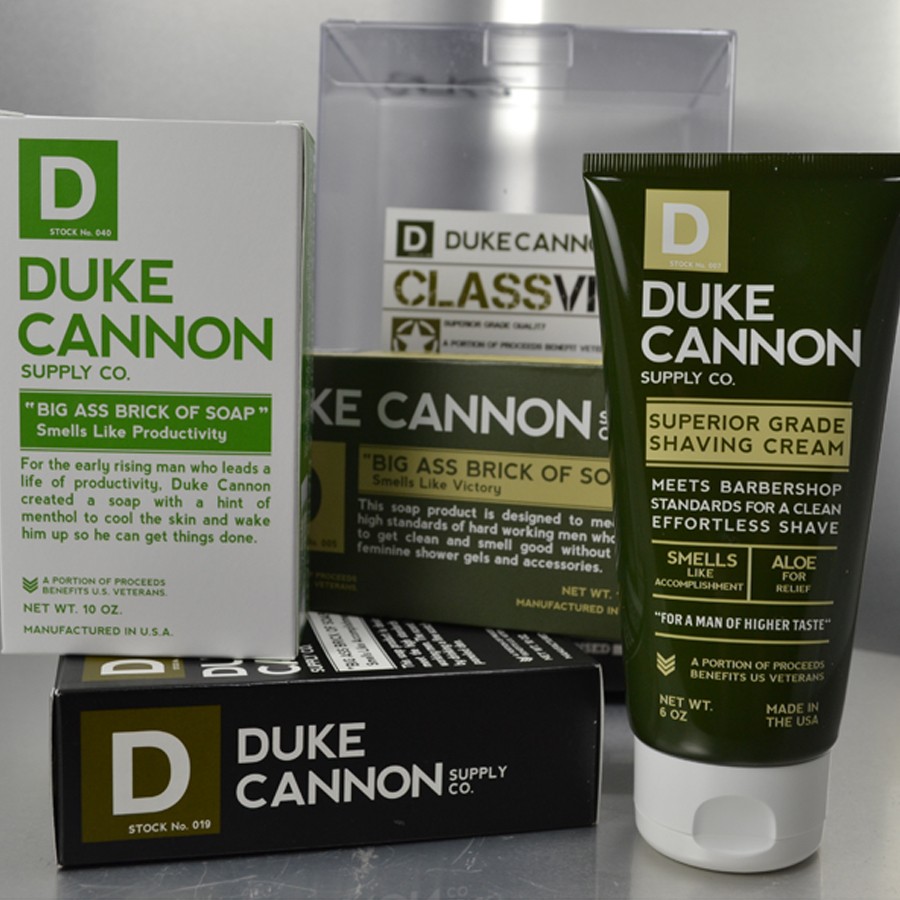 If left untouched for three days, Duke Cannon's beard would grow a beard. Therefore, he needs a shaving product that will clean him up without the burn. His barbershop formula shaving cream is engineered with only Superior Grade ingredients: Aloe Vera for relief, Shea Butter for hydration, Macadamia Nut Oil for the closest possible shave, and Calendula Extract for recovery.
Duke Cannon Superior Grade Shaving Cream is for men of higher taste, not clowns.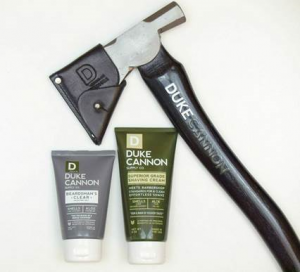 Duke Cannon Supply Co. exists to bring masculinity back to the grooming category. His prestige line of Bar Soap, Shave/Beard Products, and Hair Washes are all engineered with superior ingredients, and they smell like a man should. All products are made in the USA and support Veteran's Causes. They also make great and socially acceptable gifts for guys. Fact: No man has ever returned a Duke Cannon gift set.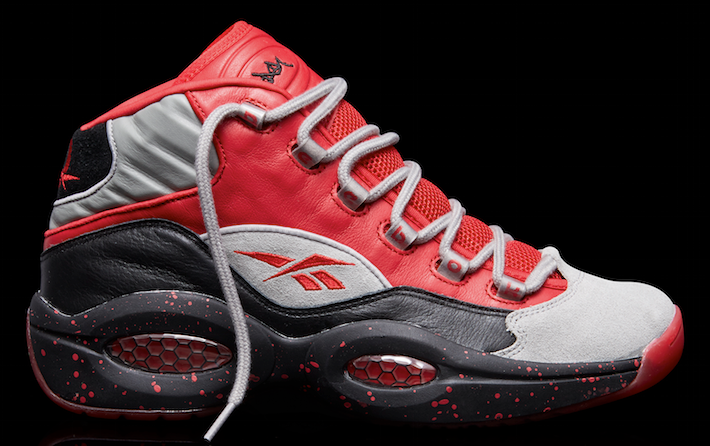 Stash delivers yet again with the highly anticipated Stash Question Mid. After becoming an instant success abroad, this limited edition colorway is making its way to the United States.
The iconic Reebok Question Mid is given a fresh update with Stash's unique art inspired look.  Extending off of the original Stash Question Mid launch in June, Stash freshens up the shoe with bold new colors and exciting details.
These are sure to fly off the shelf so be sure to stop by Finish Line, Jimmy Jazz, Villa, Shoe Palace, DTLR, and Reebok.com pick up your pair of Stash x Reebok Question Mid on Friday, 10/31 for $140.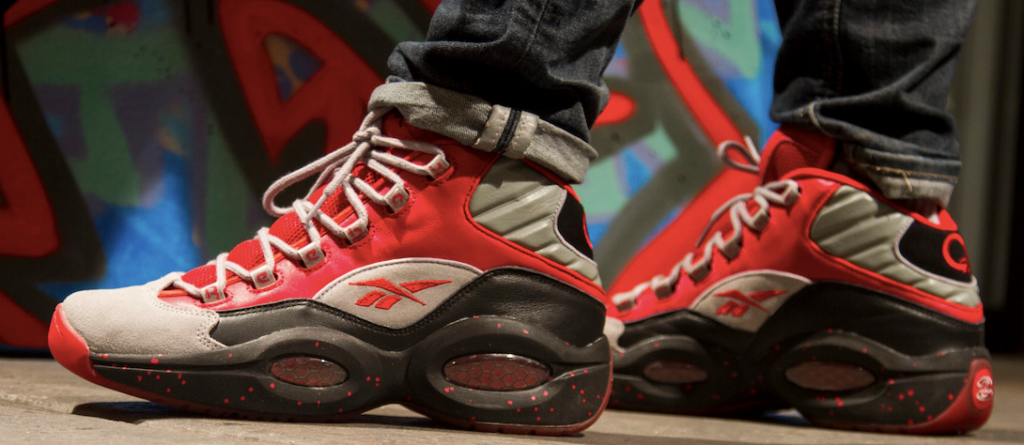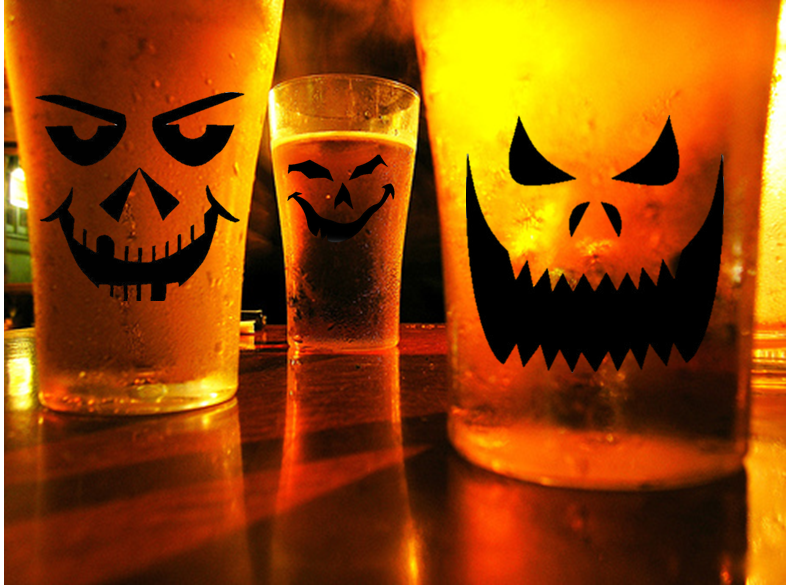 When going to or hosting a Halloween party what is your drink of choice? Are you a beer guy? Do you go with a mixed drink? Why not spice things up with trying these great cocktail recipes for you and your friends to imbibe at this year's Halloween shindig.
The tealogists from Owl's Brew took their costume tea blends and created Halloween-inspired cocktails with Captain Morgan. The Reaping and Haunted Voyage are two simple recipes that are sure to be a huge hit during this year's festivities. Owl's Brew tea is available nationally at stores including Crate & Barrel and Whole Foods and can be ordered online at theowlsbrew.com.
1.5 oz. Captain Morgan Original Spiced Rum
6 oz. Pumpkin beer
Directions: Drop shot of Captain Morgan Original Spiced Rum in a glass of pumpkin beer and enjoy.
Haunted Voyage*
1 oz. Captain Morgan® White Rum
2 oz. Owl's Brew The Classic
.5 oz. Grapefruit Juice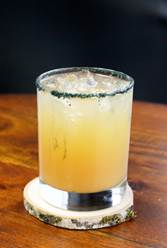 Directions: Shake and pour over ice into a rocks glass.
Garnish: Black sugar rim.
*Created by Owl's Brew
The Reaping*
1 oz. Captain Morgan Original Spiced Rum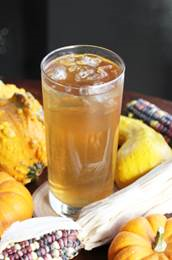 2 oz. Owl's Brew Coco-Lada
.5 oz. Splash of ginger beer
Directions: Swirl and serve over ice in Collins glass.
Garnish: Fresh ginger
*Created by Owl's Brew
Witches Brew
4 oz. Once Upon a Vine® Fairest Chardonnay
2 oz. Pear nectar
1 oz. Lime juice
.5 oz. Simple syrup
3 Sprigs of thyme
Directions: Shake ingredients in a cocktail shaker and strain into a chilled glass. To spook the brew up, celebrity chef Nadia G recommends freezing a surgical glove.
Princess Potion
1 bottle Once Upon a Vine Lost Slipper Sauvignon Blanc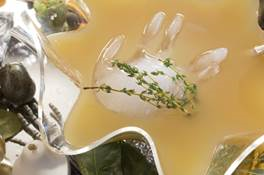 8 oz. Grapefruit juice
8 oz. Lemon juice
8 oz. Lime juice
8 oz. Simple syrup
1 Cucumber
1 Bunch of mint
Directions: Pre-cut ingredients and pour into punch bowl. Serves 4.


Are you tired of paying too much for headphones? It seems that each year when a new line of headphones come out the price gets higher and higher. If you want to get a new pair you might need to take out a second mortgage. Luckily for us there the VM Audio Elux Over-Ear Hyperbass Headphones are available.
The feature-heavy Elux Over-Ear Carbon Fiber Headphones utilize best-in-class materials and expert technology to provide a studio-quality audio experience and high-fidelity sound. With BassX technology, these headphones can put your skull is a low frequency headlock and keep you there while you enjoy ultra-crisp and powerful bass.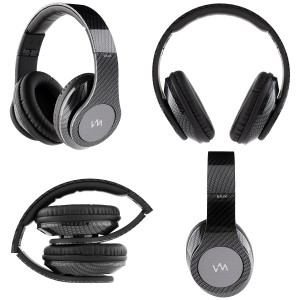 Even if you're studying all night or in the middle of a movie marathon, the Elux Over-Ear Carbon Fiber Headphones use AirBass Suspension to give your ears a nice elastic air cushion for extended listening. There's nothing worse than outside noises pulling you out of your entertainment. Passive Noise Control feature ensures that the only sounds you hear are the ones coming from the Elux Over-Ear Carbon Fiber Headphones.
There's really nothing like experiencing powerful bass notes in your favorite movies, music, and games. The low frequencies really do make or break your listening experience which is why VM Audio uses BassX technology in the Elux Over-Ear Carbon Fiber Headphones. If you want to hear every single bass line in your music and really feel the explosions in your games, then these Elux headphones are made for you. They produce pure and crisp bass without sacrificing at all on the power.
There are two things that can pull you out of an immersive audio experience: sore ears and outside noises. The Elux Over-Ear Carbon Fiber Headphones from VM Audio have completely solved both of those issues. Using AirBass Suspension, VM Audio's engineers have created the perfect fit to any ear using an elastic air cushion to deliver ultimate comfort over long periods of listening. To keep those unwanted noises out of your entertainment, the Elux Over-Ear Carbon Fiber Headphones use Passive Noise Control to sit tightly on your ears while still maintaining comfort.
For more information visit www.vmaudio.com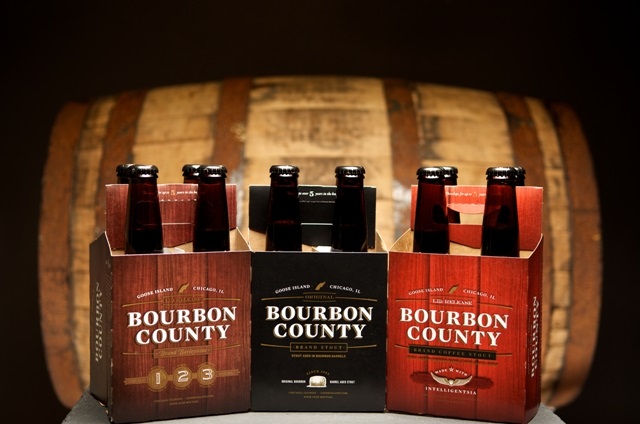 Black Friday is somewhat played out. The hype for the day after Thanksgiving have lost some of its luster. Well Goose Island looks to bring back some magic for Black Friday, November 28th. How are they going to do it you might ask?
Well they will release their renown Bourbon County Brand Stout (BCBS) line up of barrel-aged beers through special beer-centric Black Friday events in nine cities including Boston, Chicago, Dallas, Jacksonville, Fla., Los Angeles, Philadelphia, Phoenix, New York, and San Francisco. Black Friday has become a beer drinker's holiday and a true reminder that good things come to those that wait. It's almost that time, the moment beer fans have been waiting an entire year for, the chance to get their hands on this year's flock of Goose Island's award-winning barrel-aged beers.
As the pioneer in the art of aging beer in bourbon barrels, the Goose Island barrel program has set the industry standard, swiftly becoming one of the world's largest barrel-aged beer producers. First crafted in 1992, the brewery continues to push the limits of their lauded Bourbon County Brand through diverse variants, including Coffee, Barleywine, Vanilla Rye and a special release just for Chicago. The Friday after Thanksgiving, beer fanatics can now share in the tradition by enjoying the 2014 batch of Bourbon County. This year's variants include the following: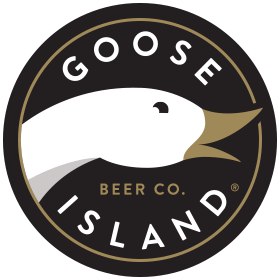 Bourbon County Brand Stout: The Original, a liquid as dark and dense as a black hole. The nose is an intense mix of charred oak, chocolate, vanilla, caramel and smoke. One sip has more flavor than an average case of beer. Available nationally in four and 24-packs in 12-ounce bottles.
Bourbon County Brand Coffee Stout: Everyday Goose Island smells the wonderful coffee roasting next to the brewery at Chicago's Intelligentsia Coffee and Tea. This world class roaster puts the same passion and skill into their coffee as Goose Island does with its beer. This excellent stout is made with a different coffee from the friends next door each year. With the change in coffee comes a change in the flavor profile, making each release truly unique from the previous years. The 2014 incarnation features Rwandan coffee. Available in four and 24-packs 12-ounce bottles nationally.
Bourbon County Brand Barleywine: Aged in the third-use barrels that were once home to Kentucky bourbon and then the renowned Bourbon County Stout, this traditional English-style barleywine possess the subtlety of flavor that only comes from a barrel that's gone through many seasons of ritual care. The intricacies of the previous barrel denizens – oak, charcoal, hints of tobacco and vanilla, and that signature bourbon heat – are all present in this beer. Hearty and complex, Bourbon County Brand Barleywine is a titan and a timeline; a bold, flavorful journey through the craft of barrel aging. Available in four and 24-packs of 12-ounce bottles.
Vanilla Rye Bourbon County Brand Stout: First brewed for the legendary festival of Wood and Barrel Aged Beer in Chicago, drinkers enjoyed this Bourbon County variant so much Goose Island bottled it the next year (2010). People flocked to stores to get their hands on a bottle and have this one of a kind barrel aged stout. Over the years that followed fans express their love for this version so Goose Island is extremely proud to bring it back in 2014. This year's version features twist of aging the stout in Rye Whiskey barrels instead of bourbon hand-picked from four different distilleries. Each rye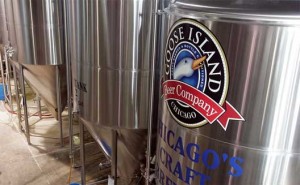 barrel features a two pound mix of Mexican and Madagascar vanilla beans. This limited Vanilla Rye will be available nationwide in 22-ounce bottles.
Proprietor's Bourbon County Brand Stout: The second annual release of Proprietor's is aged in Rye Whiskey barrels and features panela sugar, made into syrup with coconut water, Cassia bark and cocoa nibs. This variant is meant to show Goose Island's immense gratitude to their neighbors in Chicago – the loyal and adventurous fans whose support helped bring Bourbon County Brand Stout to towering new heights. Each year this release will differ from the previous year; a special variant created for Chicago and unique to the year it was released. Available only in Chicago, in 22-ounce bottles.
This is the fifth year Goose Island is releasing Bourbon County Brands on Black Friday. In 2013, at the release event in Chicago, more than 500 people lined up to experience the Bourbon County phenomena firsthand. In 2014, with special Black Friday events in additional cities featuring unique collaborations with local artisans from coffee roasters to donut makers, the company expects an even greater turnout.
To learn more about Goose Island's Bourbon County Brands and the Black Friday event locations in Boston, Chicago, Dallas, Jacksonville, Fla., Los Angeles, New York, Philadelphia, Phoenix, San Francisco; visit www.gooseisland.com,  Facebook , Twitter (@GooseIsland) and Instagram (@gooseIslandbeer).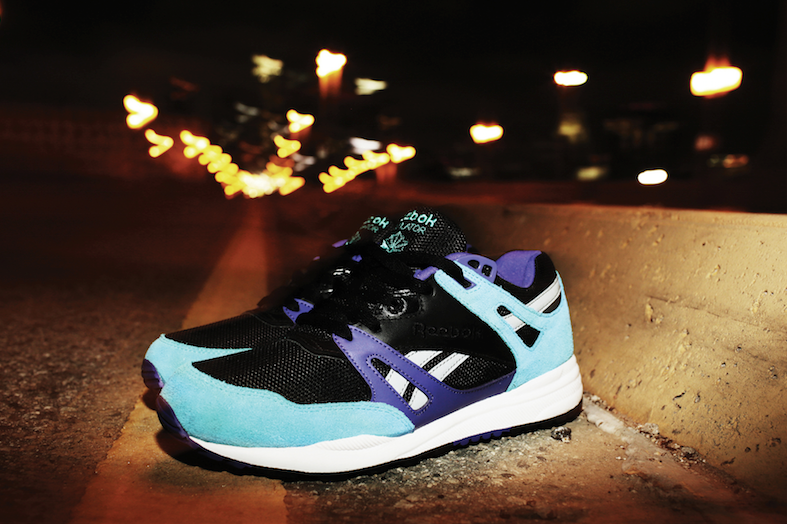 Check out Ty Dolla $ign wearing the Reebok Classic Ventilators while on his "In Too Deep" tour. Dressed in black, Ty Dolla $ign added a bold pop of color to his look with the black/teal/purple Ventilator sneakers from the "Night Vision" pack.
Limited pairs of the Ventilator "Night Vision" pack are available now at Shoe City, Urban Outfitters, Sneaker Politics, and Reebok.com for $85.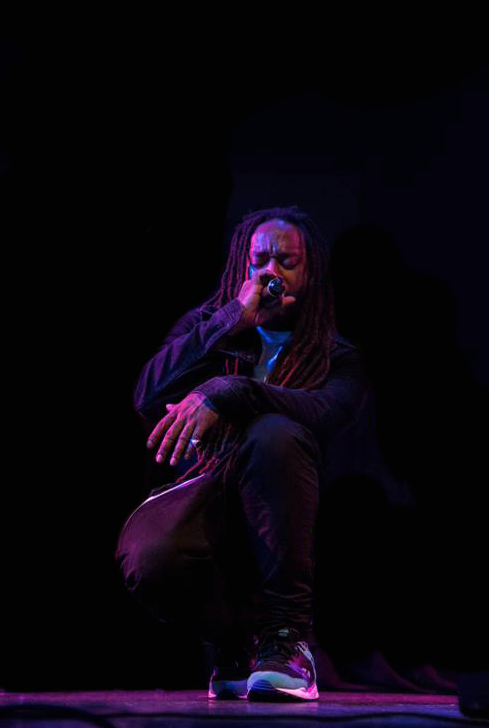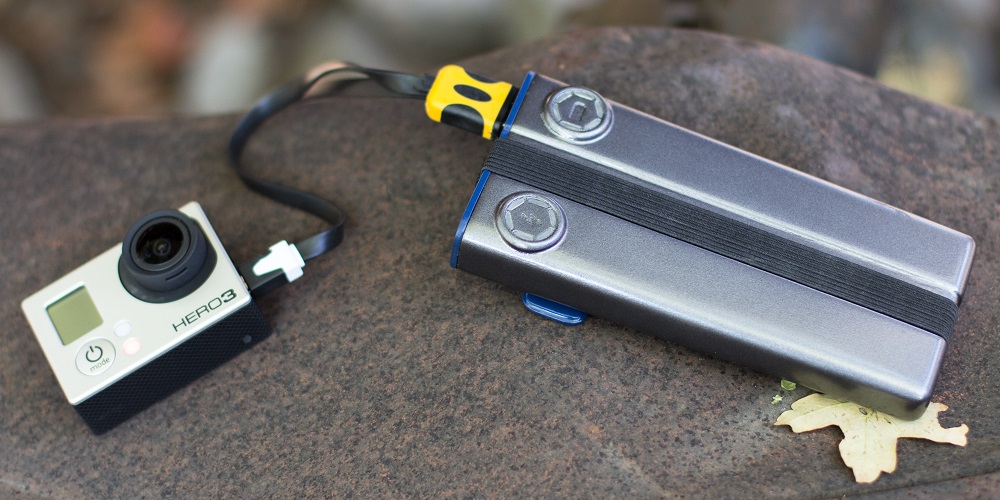 The fastest charging portable battery pack. In just 5 minutes, you get enough juice to fully charge an iPhone 5 on-the-go!
Pronto (Promtus – Latin) means quick, like LIGHTNING QUICK, and their battery packs live up to their name. The Pronto battery packs are designed to store power fast so you can ditch the wall outlet and recharge your gadgets on-the-go!
Most universal battery packs give you power on-the-go but take forever to charge. Waiting up to 12 hours to power up these batteries keeps you stuck to the wall and defeats the purpose of portable power.
Power Practical made it their mission to fix this problem by creating a battery pack that charges very fast from a wall outlet. They ended up with a design that allows the Pronto to charge up to 12X faster than other batteries on the market today.
Both Pronto models charge in an hour and are equipped with a rugged hard-anodized aluminum enclosure. But that's just the beginning of the Pronto's awesomeness! The Pronto 5's sleek design is perfect for your everyday adventures. Equipped with a high-power 2.4 A USB port and enough juice to recharge an iPhone5 3 times (4,500 mAh capacity), it is still small enough to carry with you anywhere you go.