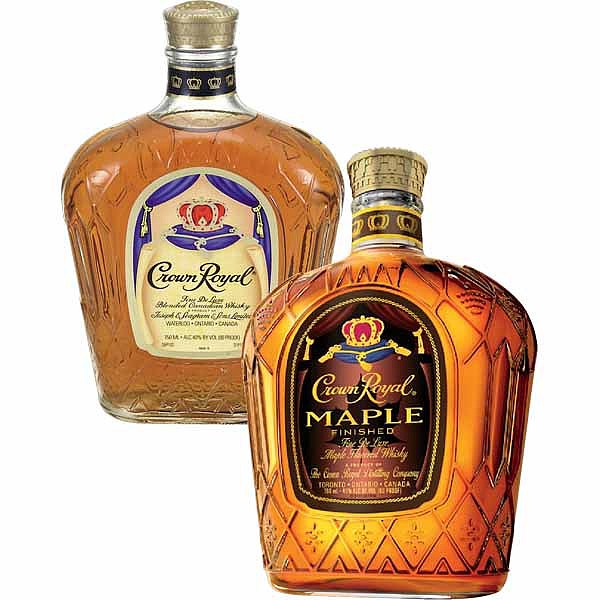 People say that the drink of choice for the Kentucky Derby is the Mint Julep. It's a tradition that's gone back over a century. Churchill Downs stocks more than 1,000 pounds of fresh mint and 60,000 pounds of ice to accommodate all the Julep drinkers over the two-day period for the Kentucky Oaks and Kentucky Derby this weekend.
But who says you have to drink Juleps? You may not even like minty stuff. Why not explore some other whisky cocktail options?
Well our friends at Crown Royal sent us a nice little care package for the weekend and they included everything we need to make some tasty libations for tomorrow's big race. We received a box with a bottle of Crown Royal Maple, a bottle of Angostura bitters, an orange, a lemon and some pineapple juice.
Maple Collins Recipe
1.5 oz Crown Royal Maple
.5 oz Lemon Juice
1.5 Pineapple Juice
2 dashes of Angostura Bitters
.5 oz Simple Syrup
Mix ingredients in a shaker, top with club soda and strain into Collins glass. Garnish with half an orange slice and a cherry.
In addition to the cocktail care package, we also got the names of two horses. If one of these horses wins the race, we get a trip to either The Preakness or The Belmont Stakes. Here are the two horses we have running and their odds to win the Derby:
Vyjack 14/1
Giant Finish 50/1
Orb and Verrazano are the favorites, with each horse coming in at 4/1 odds. Goldencents, Rick Pitino's horse, has the next best odds at 11/2. Forecasts in Louisville predict a 70 percent chance of rain, which could make for very wet and muddy conditions at Churchill Downs.
Crown Royal has partnered up with legendary jockey Laffit Pincay Jr for Derby weekend. If he can successfully predict the top three finishers in order for each leg of the Triple Crown, Crown Royal will donate $1 million to Thoroughbred Charities of America. Here's a clip of Pincay on Jimmy Kimmel so you know just how legit this guy is:
Here's the finish that Pincay predicted for the Derby:
Goldencents
Normandy Invasion
Orb
Notice how he gave our horses zero love? That might be good news for charity, but we wanna see an upset, damnit! We're in a competition here with a bunch of other bloggers. You can follow all the action by checking out @CrownRoyal and the hashtags #Derby and #ReignOn this weekend on Twitter.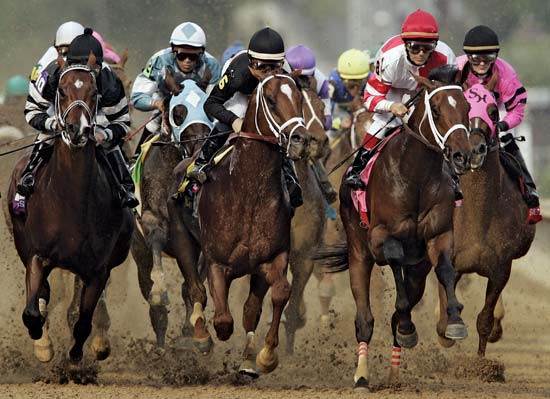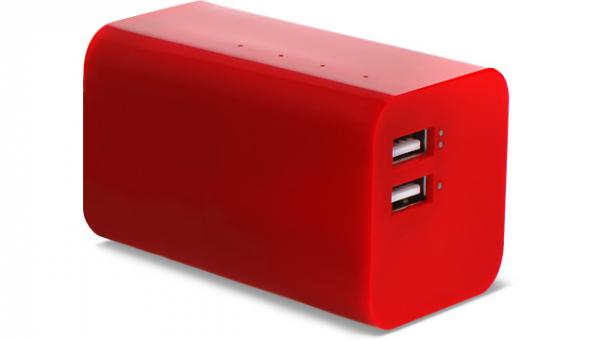 Sometimes you come across a product that makes you wonder what life was like before you possessed said product. Can you remember how you functioned before an Internet-ready smartphone? Can you imagine not having an AUX cable input in your car stereo? Or living without a Bluetooth-enabled portable speaker? It's hard to think back. Your world was way different before these things.
Every single one of us carries around some sort of device that's capable of providing hours of enjoyment, information and productivity. Whether it's a smartphone or tablet (or both), we all walk around with these compact entertainment machines that. We're lost without 'em. These devices have become extensions of ourselves.
But these wonderful bodily tech extensions have a downside. They need a power source or they stop working. If you're not tethered to a desk or a power outlet at home, your device is going to drain until the battery life is all gone. Then all of these wonderful/functional entertainment options will no longer be available to you.
We've all been there. A long day or night out. A long flight or car ride. These things drain your juice, man. There's nothing worse than trying to scramble for an outlet at a bar or an airport just hoping to juice up to send one email or listen to some tunes while you travel. And who hasn't had a point and shoot camera die and an inopportune time. No matter how far you plan ahead, your devices still have power limitations.
Well luckily for you, Eton makes this amazing rechargeable dual USB battery pack called the BoostBloc 6600. It charges phones, tablets, cameras, any USB enabled device, and two at a time no less.
I've been traveling quite a bit lately, and after using this thing for a couple months, I can't remember how I ever travelled without it. It's from the future, dude. Seriously. I've been parked at airport bars with my Boost Bloc sitting on the counter charging up my iPhone and iPad and I've gotten some looks, man. People trip out when they see this. What the hell you got over there, fella? That sort of thing. In almost any situation, most strangers can immediately walk up and see the utility at work. Then they ask what it is cause they want one.
I've taken my little BoostBloc on long road trips, brought it to sporting events, used it in airplanes, my jacket pocket, you name it. This little rechargeable battery pack is already well-traveled. And it's easy to understand why. It weighs 6.5 ounces. It fits in the palm of your hand and can easily be placed in a jacket pocket.
The BoostBloc features a 6600mAh lithium battery that takes some time to get fully charged, but the LED indicators will let you know how much juice you got in the pack at any given time. I usually let it charge overnight before I travel anywhere. When the pack is charged at full capacity, you can recharge an iPhone up to three times. And it charges your phone up pretty quickly, too.
One complaint that I have is that the unit, which retails for $99, doesn't come with its own Micro-USB DC charger. You get the mico USB cord, but you need to pull the DC charger off an existing device. It'd be nice if it came with one.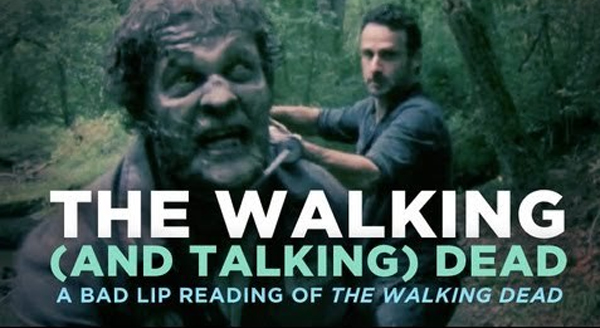 Another great video from the folks at Bad Lip Reading just got released. This time these guys poke fun at the AMC hit show "The Walking Dead." It even got the approval from Norman Reedus who plays Daryl Dixon on the show.

So if you are needing some new Walking Dead in your life since the last season ended here you go!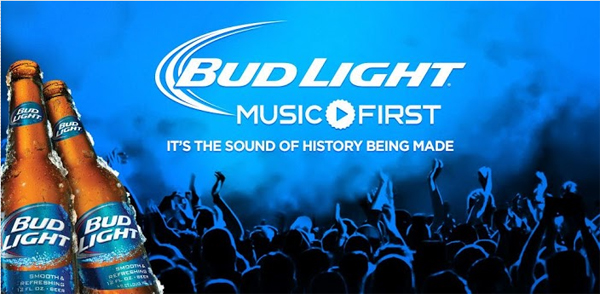 For live music fans, summer is about to kick into high gear with the launch of Bud Light Music First. Bud Light is teaming up with the best music and interactive partners, including Live Nation, Myspace and Universal Music Group to host the ultimate live music experience.
It all culminates with the "50/50/1" event on August 1, with concerts in all 50 states on a single day and featuring artists such as Kendrick Lamar, Sublime with Rome, Alex Clare, The Airborne Toxic Event, The Flaming Lips and Guster. Additional artists will be announced in the coming m

onths.
Tickets to the 50/50/1 events  as well as more than 500,000 music-centric prizes including Monster DNA Headphones, Live Nation Concert Cash and UMG music downloads are up for grabs through the Bud Light Music First app, available through the Apple and Android app stores.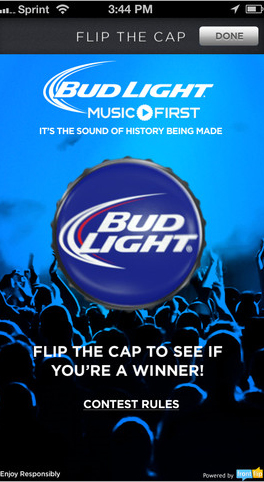 Fans can also track updated show announcements, discover never-before-seen artist content and live-stream select 50/50/1 concerts through the Bud Light Music First Hub at https://new.myspace.com/budlightmusicfirst.
"Music is such a unique platform because it brings people together, yet everyone interacts with it on a personal level," said Rob McCarthy, vice president, Bud Light. "With Bud Light Music First, we have an amazing collection of artists and partners that will make sure every adult fan can experience music in a fun, interesting way this summer."
"We're excited to partner with Bud Light as the Music First initiative gives fans the opportunity to connect to music on a massive scale, tapping into Myspace's platform as a destination for 50/50/1," said Christian Parkes, global vice president of marketing, Myspace. "Like Myspace, Bud Light shares the desire to create unique experiences in music and provide fans greater access to their favorite artists."
The other music acts confirmed to perform in 50/50/1 include: Emeli Sandé, Drive-By Truckers, The Gaslight Anthem, The Airborne Toxic Event, The Dirty Heads, Capital Cities, Citizen Cope, Coheed & Cambria, Gogol Bordello, Mastodon and Machine Head, Halestorm, Under the Sun Tour, Guster, The Mowgli's, Minus the Bear, Clap Your Hands Say Yeah, Best Coast, Frank Turner, Wavves, The Hold Steady, Corey Smith and Portugal. The Man. Additional acts will be announced in the coming weeks. The 50/50/1 lineup is being curated by Live Nation.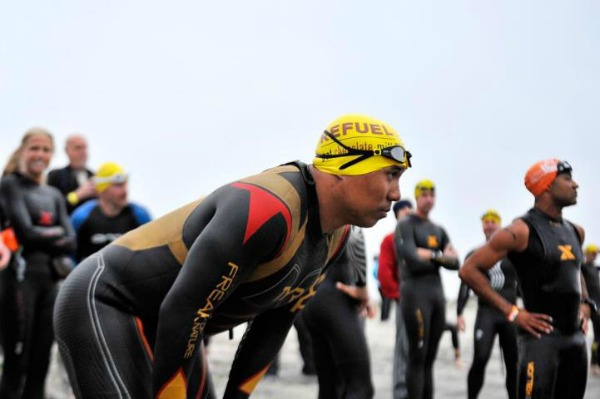 Hines Ward's REFUEL web series, BECOME ONE, highlights the former football star's training efforts as he prepares to compete in the 2013 IRONMAN® World Championship triathlon in Hawaii this October. in our Hines Ward interview that we posted a few weeks back, Ward talked about BECOME ONE and the training that goes into triathlon prep. The first episode of the BECOME ONE documentary web series can be seen at gotchocolatemilk.com.
Being a Steelers fan and a big supporter of anything involving chocolate milk, I definitely wanted to follow along as Hines makes the transformation from retired football menace to endurance athlete extraordinaire. Here's a look at the second episode of the 10-part BECOME ONE series:
This past weekend , Hines competed in the St. Anthony's Triathlon in Florida. Ward must've been happy that the swim portion was cut short due to choppy waters. He completed the triathlon in 2 hours, 26 minutes and 37 seconds. His splits were 15:53 for the swim, 1:33:27 for the 40-kilometer (24.9 mile) bike ride, and 51:27 for the 10-kilometer (6.3 mile) run
To help promote Ward's journey and the BECOME ONE series, we've partnered up with REFUEL | got chocolate milk? to provide a sweet giveaway for one lucky reader. The winner of this giveaway will receive three pieces of REFUEL branded Nike gear: two pro-combat dri-fit black t-shirts and one white mesh cap. We'll even throw in an autographed football from Hines himself.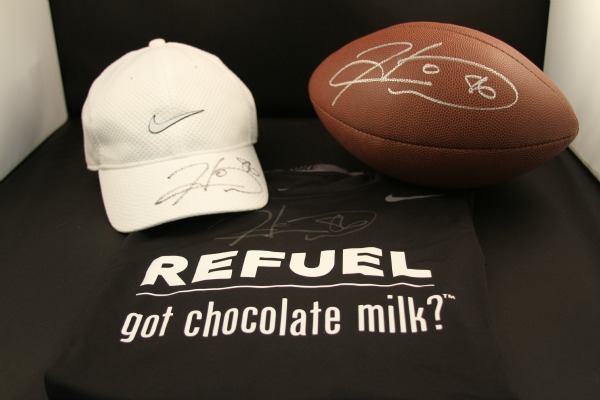 To enter, just follow us on Twitter (@MANjr) and drop us an email below. Good luck!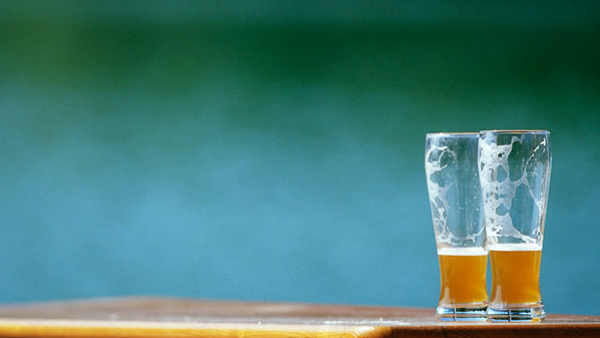 We are now in the month of May and even though it is technically still spring there are days where it feels like summertime. In the summer we trek to the beach, have barbeques, and go out on the decks at our local bars to sip some cold brews. So with that notion here are five beers you should look out for this summer.
Even though you can get the 60 Minute IPA year round it is still a great choice for the summer. This brew is continuously hopped with more than 60 hop additions over a 60-minute boil. The hops in the beer come from the Northwest. The beer has citrus, cedar, pine and candied-orange flavors, floral hop flavors to it.
Recommended Food Pairings: Spicy foods, pesto, grilled salmon, soy-based dishes, pizza, vintage cheddar
This edition of Sam Adams has a golden color to it. This is Sam Adams take on the hefeweizen style beer. They use lemon peel of Eureka and Lisbon lemons from three regions in California to help balance out the wheat malt character. The result is a beer that is a crisp and refreshing wheat ale with a subtle lemon flavor.
Recommended Food Pairings: Roasted pork tenderloin, roasted duck, onion rings, and bratwurst.
Blue Point's version of a summer ale has a great taste to it. It comes from a substantial portion of wheat malt added to a traditional barley malt mix. This fantastic mix helps to give their ale a unique tartness. This ale is perfect for the hazy and hot days of summer.
Recommended Food Pairings: Salad, quiches, fish, and Mexican food.
Summerfest is a very tasty and refreshing beer that is brewed as a traditional style lager. You can definitely smell the hoppy aroma once you pour it into a glass. There is a tangy summery bite to the beer. Summerfest is light and won't fill you up which is perfect for when you are outside in sun drinking a few at the beach.
Recommended Food Pairings: Grilled Chicken, sushi, salads, and lightly spiced sausages.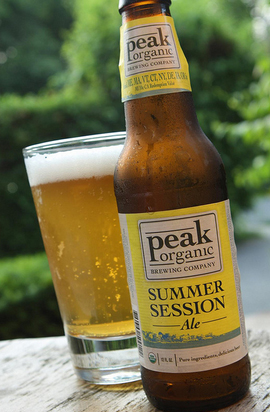 5. Peak Organic Summer Session Ale
Peak creates their traditional summer wheat beer that tastes like a West Coast pale ale. They use locally grown wheat and the Amarillo dry hopping gives a citrusy aroma. If you are vacationing and happen to see this beer on the menu make sure you give it a try.
Recommended Food Pairings: Seafood, spicy food, and pasta dishes.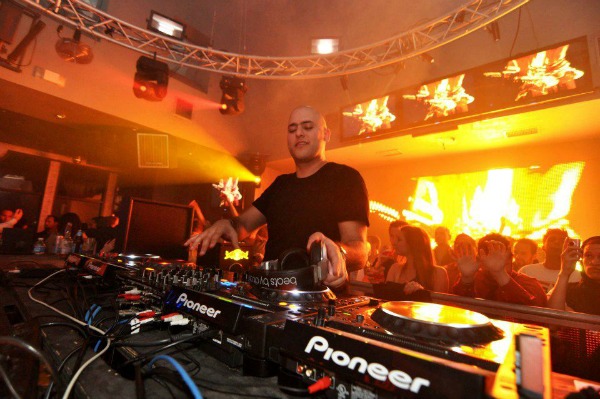 With politics reaching a boiling point in the Middle East, the hottest thing out of Egypt lately is electronic dance group Aly & Fila. You can imagine our excitement as we received an invite to meet the duo at one of the hottest nightclub destinations in the OC, Sutra.
Sutra OC is located in the "Triangle Square" plaza in Costa Mesa and truly ranks as one of the most high energy, interactive yet surprisingly intimate places to catch top tier artists. Sutra's design features the DJ stage in the center with a wraparound floor plan, providing guests an amazing vantage point from every angle. The Sutra staff is always professional and courteous.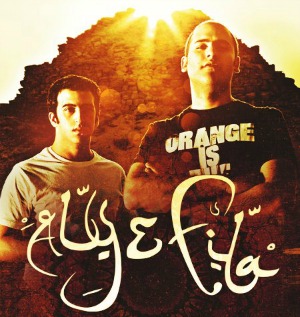 Aly & Fila's much anticipated performance was received well by a sold out crowd representing their growing international and American audience. Recently ranked 19th on DJ Mag's Top 100, the group has covered the four corners of the world with notable stops from EDC Vegas to WMC Miami to Tomorrowland Amsterdam. Aly & Fila plan on celebrating their 300th show May 5 at FSOE 2013 at the Sharm El Sheik resort in Egypt.
Listening to the uplifting and empowering style of the group, one can easily understand why their track "We Control the Sunlight" was chosen as "Tune of the Year" on Armin Van Buuren's show A State of Trance in 2011.
Aly & Fila have recently collaborated with Roger Shah on 'Perfect Love', Solarstone with 'Fireisland' and 'Vaporiz' (alongside John O'Callaghan) that will be featured on their upcoming 2013 album "Quiet Storm."
Be sure to catch Aly & Fila's guest mix this Sunday April 28 from 2-4am (PST) on Power 106 Los Angeles Powertools Mixshow. From there, the duo will head out to Nicaragua and Colombia for a few shows before returning to Southern California May 3 for Awakening at Exchange LA presented by Insomniac.
We look forward to interviewing Aly & Fila before their show at the Exchange on what promises to be an exciting evening in Los Angeles.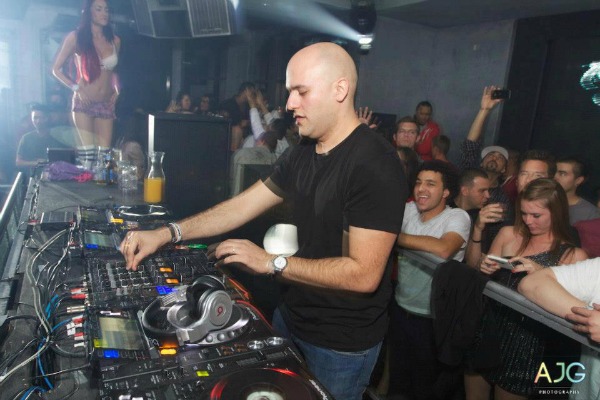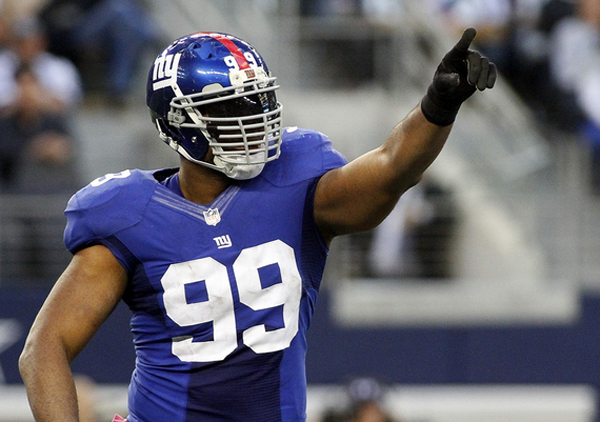 Super Bowl Champion Chris Canty was a standout defensive lineman for the Dallas Cowboys and New York Giants before signing this offseason with the defending Super Bowl Champion Baltimore Ravens, so he's used to being in the media spotlight. But now the 9-year NFL veteran is flipping the script, serving as a special correspondent and NFL draft insider for Sqor, the groundbreaking new digital sports platform.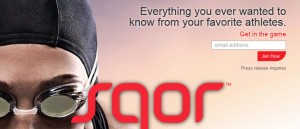 Sqor, from digital sports innovator Virtual Fan Network (www.virtualfannetwork.com), connects fans to the athletes and sports they love. Sqor combines the latest from social platforms such as Twitter and Facebook, sports news sites such as Sporting News and ESPN, and video, photo and original athlete-produced content, all in a highly visual, deeply engaging, personalized experience.
Throughout draft week, Canty previews the first round of the draft on Twitter (@ChrisCanty99), offers one-on-one interviews with top draft picks and takes fans behind the velvet ropes, giving them behind-the-scenes access to exclusive NFL draft parties.
You're invited to sign up now at www.sqor.com to be a part of the conversation as the NFL veteran evaluates the next generation of NFL stars. Visit sqor.com or follow @sqor on Twitter for Canty's candid analysis of every pick as it happens.
Even with his busy schedule Chris took the time to speak with me about the NFL draft this week, his career, and his foundation. Make sure you check out how Chris helps out the community by going to his foundation's website.
Art Eddy: The NFL draft starts tomorrow and goes through the weekend. You are working with Sqor as a draft insider. Can you tell me a bit about what you are doing?
Chris Canty: Well I am excited to be working with Sqor, which is a new digital media platform. Fans have the opportunity to interact with me. They get to follow what is going on with my Twitter, my Instagram, my Facebook, as well as articles and any other cool things that normal fans don't have access to. It gets fans closer to me and the field.
I am really excited about this. It is going to be cool to hang out in New York City for this draft weekend. We are going to be working with some of the draft prospects and going to be interviewing them. We get to see how they are feeling. We are really excited about this.
AE: So people can follow you on Twitter to at ChrisCanty99 to stay informed about the draft?
CC: Yep. People can follow me at ChrisCanty99 and follow all of the interesting draft things that are going on this weekend. Plus moving forward people will get to follow what I have going on moving forward with the Baltimore Ravens and in the community.
AE: You signed with the Ravens this offseason. How has the transition been so far?
CC: The transition has been pretty good. I am getting a chance to be in there with my teammates. I get to work in the offseason programs these past couple of weeks. It has been great getting a chance to know those guys and have the guys know me. It has been really good.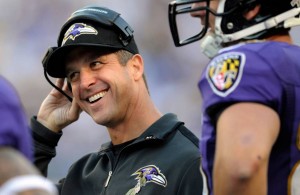 AE: How much have you spoken with the team and John Harbaugh?
CC: He is a pretty cool customer I have to say. He is a good coach and a lot of the guys respect him. What you see is what you get and that is always a plus when you are talking about a coach in the National Football League.
AE: You won a Super Bowl with the New York Giants when you beat the New England Patriots. The Ravens are coming off this past season winning a Super Bowl. How can you help your new team avoid a Super Bowl hangover?
CC: We have a very young football team. One of the things that I try to reiterate with those guys is that don't allow the complacency to set in. Make sure you continue to focus on the details and little things. Those things add up to big things and those things adds up to wins and losses.
What you want to do as a football champ is to let those guys know that you just can't pick up where you left off and that they have to start anew every season. Every team that comes together is a brand new team. Last year's team was the Super Bowl Champs, but that team is done. We are in the process of putting together the 2013 Baltimore Ravens.
AE: With Ray Lewis and Ed Reed no longer on the team, two big leaders on the team, how do you think the defense will respond this upcoming season?
CC: I think coach Harbaugh and GM Ozzie Newsome have a great plan to bridge some of the gaps of some of the losses they have. Understanding that they can't replace those guys. They are legends, but understanding that they are trying to put together a new football team. I think that they started with some great additions. They brought in Marcus Spears. They brought in Michael Huff. They brought in Elvis Dumervil. They got some great pieces that they added to the football team, especially on the defensive side of the ball.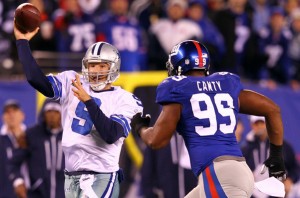 AE: You have played for the Dallas Cowboys and New York Giants. The two teams have a huge rivalry. How was it to play on both teams and compete in those games?
CC: I tell you what being in those games was like a war. Anytime that you talk about those division matchups it is definitely a tough and hard fought game. I got to tell you that you come out a little more bruised and sore after those games than just another regular season game. Everybody is trying to fight and scrap to give themselves the best chance to get a leg up in their division.
AE: Now as a Raven you will be facing rivals like the Pittsburgh Steelers. Do players get hyped for these games that fans consider to be a rivalry game or is it the media just putting too much into these games?
CC: I am a football junkie so to speak, so I am always watching other teams. I am always watching those AFC North match-ups. I am very familiar with those teams in that division. I will be putting more a microscope on those teams now than I have in the past. I know what those teams like to do and the types of personalities on those teams. It sure will make for some fun and exciting games this fall.
AE: Tell me about the Chris Canty foundation.
CC: It is a foundation that focuses in on the empowerment of the youth. We concentrate on three main areas of working with a child. We concentrate on fitness. We concentrate on education and we concentrate on service. It is not just enough to instill live lessons and core values in a child, but we also want to make sure that each child that we work with understands their responsibility to pay it forward and give back to the community.
We have a lot of cool programs from different service initiatives and service organizations throughout the Tri-State area as well as North and South Carolina. We have a mentorship program. We have a leadership academy program. We are really excited about the things that we are doing with young people.
To listen to the entire interview click here!


Every year on May 4th fans of the "Star Wars" saga go out and revel in everything about a galaxy that is far, far away. Whether you hear someone say to you, "May the fourth be with you," or see some posts on Facebook or Twitter you can spot fans of the film.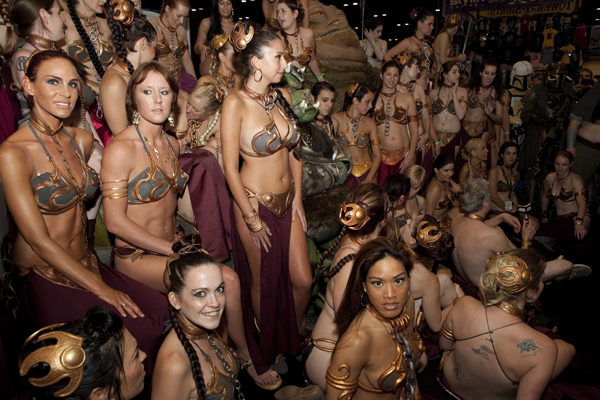 The day started out as a grassroots campaign that came from the famous Jedi line "May the Force be with you." Every year there became a bigger following and more and more people were celebrating "Star Wars" on that day.
You can show your support by going on Twitter and Facebook and use the hashtag #MayThe4thBeWithYou to show that you are enjoying "Star Wars" Day. There was even a video made from Lucasfilm of Bonnie Burton asking people on the streets of San Francisco about "Star Wars" Day and how fans can celebrate.
In case you would like to participate in the celebration on May 4th, here are ten fun ways that you can enjoy and partake in the festivities. This list is courtesy of StarWars.com.
1. Have a "Star Wars" movie marathon with friends and family! But do you start with the prequels or the original trilogy? Do you mix in some episodes of "The Clone Wars"? Better decide before your guests arrive, or you may spend the day in a heated debate.
2. Dressing up for special occasions is important, and May the 4th is no different. Wearing anything from your favorite "Star Wars" shirt to full-on Stormtrooper gear is completely acceptable. (It's okay to dress up your pet, too. Bounty hunter bulldogs are especially encouraged.)
3. Food is an essential part of any holiday. Death Star Popcorn Balls or Wookiee Cookies, anyone? Find a variety of recipes on StarWars.com!
4. Toast the saga with the ultimate "Star Wars"-themed beverage: blue milk, just like Aunt Beru used to make!
5. Feel the Force with "Star Wars" crafts: turn old socks and rocks into awesome "Star Wars" keepsakes! Learn how to make a Chewbacca Sock Puppet, "Star Wars" Snow Globe, and more at StarWars.com!
6. Have you Vadered anyone yet? Now's the time to give it a try and be sure to Tweet your photo to @starwars!
7. You know that Rebel Alliance symbol tattoo you've been thinking about getting? Today's the day.
8. Sometimes people use holidays to travel to new places. Why not go to Disneyland or Disney World and ride Star Tours? There are over 50 separate mission possibilities.
9. As Yoda said, "Pass on what you have learned." Introduce a younger sibling, family member, or friend to "Star Wars"!
10. Do you have any "Star Wars" toys that you don't need any more? Donate them and make May the 4th really memorable for children in need.
Plus this year marks the 30th anniversary of "Return of the Jedi" which makes this year's celebration even more special. Also fans of the movie franchise are stoked with the new trilogy of movies beginning with "Star Wars: Episode VII" that will be coming to theaters soon. So this May 4th remember to party like you just defeated the Empire and as always, "May the fourth and the Force be with you!"
If you are looking to try out some of the family friendly drink recipes check out a few here to get you started as you watch the "Star Wars" saga.
Blue Milk
Ingredients:
1 cup milk
½ teaspoon unsweetened blue fruit punch mix
Sugar
Directions:
Pour the milk into a tall glass and gently stir in the blue fruit punch mix. The drink should be lightly tinted blue. Adjust the amount of mix to get the color that you like. Add sugar to taste.
Greedo Fauxito
For those who might not remember Greedo was the bounty hunter in "Episode IV: A New Hope" that tried to bring Han Solo back to Jabba the Hutt. Here is drink recipe that pays him homage.
Ingredients:
One lime
8-10 fresh mint leaves
Lemon-lime soda
Directions:
Squeeze juice of one lime into a tall glass. Add fresh mint leaves and muddle with a cocktail muddler or spoon. Fill glass with ice. Add lemon-lime soda to fill the glass.
Tatooine Sunset
Ingredients:
1 cup orange juice
¼ cup grenadine syrup (approximately)
Directions:
Fill a tall glass with ice, and orange juice. Slowly pour in grenadine syrup and allow to settle on the bottom.