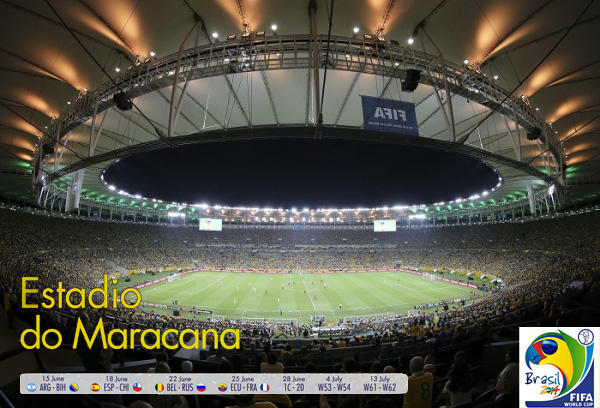 To ensure maximum safety, Brazil has decided to tap into their water reserves for the first time ever. As the World Cup begins, Sao Paulo is currently in the midst of a drought. Jose Marengo, a scientist at Brazil's National Institute for Space Research said "We are very worried about a major water shortage". Tapping into the water reserves ensures there won't be a shortage of water during the World Cup.
World Cup Group F
Argentina
Bosnia & Herzegovina
Iran
Nigeria
Argentina arrives as many people's pick to win the Cup. Boasting the best player in the world the last 5 years in Lionel Messi, Argentina also benefits from a group they should easily win. Argentina also enters the tournament on a high with all their star players healthy unlike many other favorites who are missing key players. Most people anticipate Bosnia & Herzegovina to battle Nigeria for second place in this group but Iran might be ideally suited to shock many observers.
Argentina
Fifa Rank: 5
Odds: 4-1
Manager: Alejandro Sabella
Key Players: Lionel Messi, Sergio Aguero, Angel Di Maria, Gonzalo Higuain
Best World Cup Finish: Champions (1978, 1986)
Fun Fact: Sergio Aguero has a tattoo written in a language J.R.R. Tolkien invented for his Lord of the Rings stories.
Packed with talent in every position Argentina is a strong challenger to win the whole tournament. They also have something to prove. Considered favorites in 2006 and 2010 in South Africa, Argentina failed to fulfill expectations. For all his success at club level, Messi failed to scored a single goal in the 2010 World Cup. The lack of a dominating World Cup display is the one thing missing on Messi's phenomenal resume.
Even if Messi fails to live up to the heavy expectations of being the "greatest player in the world", Argentina has a bounty of attacking talent. Sergio Aguero was one of the deadliest forwards in the world this past year helping his team to win the English Premier League. Angel Di Maria emerged as one of Real Madrid's most important players and is the key to this Argentina team. Di Maria will likely play a conductor role, connecting the midfield with Argentina's potent attack and spraying passes to the Argentina's attacking trio.
The main task for manager Sabella will be to organize and balance this talented team. Their weakness is their defense which relies on solid but unspectacular center defenders and a goalie who was only the back-up at Monaco. This Argentinian team will likely play much better if they get the first goal than if they are chasing games leaving their defense exposed. Since 1990, despite being among the favorites every year Argentina has failed to even reach the semi-finals. Messi has already called for an Argentina-Brazil final at the Maracana. We will soon see if Messi can live up to the pressure of history.
Bosnia and Herzegovina
Fifa Rank: 21
Odds: 150-1
Manager: Safet Susic
Key Players: Edin Dzeko, Miralem Pjanic, Asmir Begovic
Best World Cup Finish: First World Cup
Fun Fact: Bosnia is the only nation in Brazil making their World Cup debut.
An excellent qualifying campaign sees Bosnia and Herzegovina play in its first major tournament. While history has generally not been kind to nations playing in their first World Cup, this Bosnian team is made of experienced players with a wealth of experience in Europe's major leagues. Bosnia can also count on a great team spirit and passionate support from their fans who are thrilled to take part in their first World Cup.
Bosnia plays an exciting style that is sure to endear them to neutral fans looking for goals. A proponent of attacking football,  Susic loaded up Bosnia with attacking players which saw Bosnia average 3 goals a game in qualifying. However, he might be a little more cautious at the World Cup signaling his intentions to use a defensive midfielder instead of an extra striker.
Dzeko and Pjanic are Bosnia's two star players who both enjoyed successful seasons at their clubs. Dzeko scores the goals while Pjanic creates and dictates play. Bosnia will need them both to be on point. Goalkeeper Asmir Begovic is excellent and could very well make the difference in a Bosnian team with a suspect defensive line.
Nigeria
Fifa Rank: 44
Odds: 300-1
Manager: Stephen Keshi
Key Players: Victor Moses, Ahmed Musa, John Obi Mikel
Best World Cup Finish: Round of 16 (1994, 1998)
Fun Fact: Nigeria is the most populous nation in Africa and 7th most populous in the world.
Nigeria has had a bizarre year. They won the African Cup of Nations but there have been odd off the field issues involving the Nigerian Federation not paying manager Stephen Keshi. While Argentina are overwhelming favorites to win this group, the Super Eagles will be eying their match against Bosnia as critical for the second qualifying spot. They can't let their guard down against Iran though.
Keshi has Nigeria playing a dynamic counter attacking style. They will likely sit deep and absorb attacks before unleashing their dynamic wide players to quickly counter. Moses and Musa will be key players to Nigeria's counter attack. With the full backs in Group F not as good as other teams, Nigeria will have a chance to exploit the other nation's weaknesses.
John Obi Mikel will be crucial to ensuring Nigeria does not get overrun by Bosnia and Argentina's dynamic attackers. Obi Mikel is likely their their best player. A strong, tough tackler, he is also a skillful distributor of the ball. How he helps Nigeria transition from defense to attack will be an essential part of Nigeria's game.
Iran
Fifa Rank: 43
Odds: 2500-1
Manager: Carlos Quiroz
Key Players: Javad Nekounam, Andranik Teymourian
Best World Cup Finish: Group Stage (1978, 1998, 2006)
Fun Fact: Until 1935 Iran was known as Persia.
Iran enters the World Cup one of the biggest underdogs and devoid of any star players. They have never advanced out of the group stage before. However, their arguably most boring team in years might be better suited to advance for the first time. Unfortunately for the average viewer this is not the Iran of Ali Karimi, their legendary midfield genius in the last days of his playing career.
Iran's manager Carlos Quiroz was in control of Portugal at the last World Cup. Portugal defended excellently only conceding one goal and none in the group stage but they only only scored against an overmatched North Korea. Iran looks set to adopt a similar game plan that Quiroz used at Portugal.
This means the Persian Stars will have a compact, organized defense looking to nick a lucky goal on a corner kick or an opponent's mistake. While this style is not going to excite neutrals looking for goals, it is a perfect tactical fit for a minnow like Iran in this group. With Bosnia having the potential to attack too much leaving their defense exposed and Nigeria who struggle against organized defenses, Iran's style might be the perfect foil against their Group F opponents. Even Argentina might become frustrated if they cannot score early against Iran. If the players can implement Quiroz' system, Nigeria and Bosnia might be in for a surprise.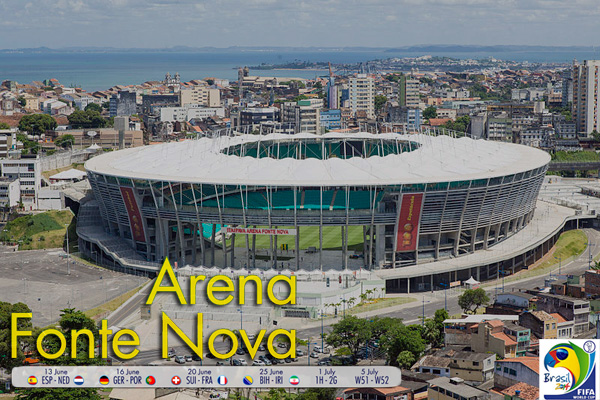 Brazil narrowly avoided a potentially disastrous subway strike on the eve of the first World Cup 2014 match. The Sao Paulo union president decided it would be best to wait until after the month long event. This comes as a relief to anyone traveling in Brazil this month.
World Cup Group E
France
Switzerland
Ecuador
Honduras
The draw has been kind to France. On paper, the 1998 World Cup champions should breeze through this group. But things never come easy for France. Winless at the 2010 World Cup, France needs to come together as a team to redeem themselves to their fans. With France as favorites in this group, Switzerland and Ecuador will be favored to battle it out for second but another French meltdown opens the door for both to advance. Tiny Honduras still seeks their first win at a World Cup in their 4th appearance.
France
Fifa Rank: 17
Odds: 22-1
Manager: Didier Deschamps
Key Players: Karim Benzema, Laurent Koscielny, Yohan Cabaye, Antoine Griezeman
Best World Cup Finish: Champions (1998)
Fun Fact: France is the most visited country in the world.
The mercurial French never fail to deliver drama. Whether it's dramatically winning the World Cup over a favored Brazil (1998), losing the World Cup final after their legend Zidane headbutted an Italian (2006) or having a mutiny against the coach amid a disastrous exit with zero wins (2010), you can always count on Les Bleus to provide drama whether its on or off the field.
Manager Didier Deschamps was brought in to stabilize the dressing room after a further string of incidents in 2012. He has been mostly successful barring a few recent insults on Twitter aimed his way by the girlfriend of Samir Nasri, a quality player he failed to select to much criticism. To Deschamps' credit, his change of France's tactics to a different formation without Nasri was critical in France qualifying.
The injury to Frank Ribery though comes as a huge blow. Ribery was their most experienced, consistent and dynamic player so no doubt he will be missed. This puts more pressure on both striker Benzema and the strong, industrious midfield of Cabaye, Paul Pogba and Blaise Matuidi. Even more than great individual performances what France really needs to overcome their recent demons is harmony among the team. If Deschamps got the chemistry right with this team, they should advance. What Deschamps must avoid at all costs is a disaster like 2010 where France was the joke of the tournament.
Switzerland
Fifa Rank: 6
Odds: 100-1
Manager: Ottmar Hitzfield
Key Players: Xherdan Shaqiri, Josip Drmic, Gokhan Inler, Stephane Lichtensteiner
Best World Cup Finish: Quarterfinals (1934, 1938, 1954)
Fun Fact: Switzerland was Spain's only loss in the 2010 World Cup on their way to winning.
After winning the easiest qualifying group, Switzerland might be underappreciated by the casual fan. This is a young team filled with emerging stars, but no established world class players. Solid midfield performers like Gokhan Inler provide stability. Switzerland also benefits from a pair of excellent full backs attacking with technique on the left and defending with boundless energy on the right.
Josip Drmic is the one to watch. He had an outstanding 2014 with an amazing goal scoring rate in the German Bundesliga. If he can transfer that goal scoring ability to Brazil Switzerland could win this group. Bayern Munich's Xherdan Shaqiri is an electrifying winger who could also step up his game in the biggest tournament.
Switzerland's biggest asset is manager Ottmar Hitzfeld. Hitzfeld is a world class manager who has won 19 club trophies including two Champions League wins. With this World Cup as his swan song, the tactical mastery of Hitzfeld could guide this young team to a group win. The biggest obstacle to overcome will be the weather. Switzerland faces Ecuador in Brasilia and Honduras in Manaus. Both of their opponents will be far more used to the hot, humid conditions than the Swiss.
Ecuador
Fifa Rank: 26
Odds: 125-1
Manager: Reinaldo Rueda
Key Players: Jefferson Montero, Antonio Valencia
Best World Cup Finish: Round of 16 (2006)
Tragic Fact: Ecuador has a sad history of starting strikers dying the year before World Cups: "Spiderman" Tenorio in 2005 and "Chucho" Benitez in 2013.
Ecuador's qualifying campaign was a bit inconsistent. Much like the Colorado Rockies of MLB, Ecuador benefits from a home in very high altitude that most players are not used to playing at. Their record at home was phenomenal yet away from home Ecuador has looked shaky.
In many ways Ecuador's draw was very fortunate. Honduras is not expected to threaten, France's potential to implode always exists and Switzerland is young and unproven. They performed well in earning a draw against England in a World Cup warm-up match. They play a frenetic, intense style that could unbalance the European sides unused to South American heat and humidity.
Their attacking wingers Jefferson Montero and Antonio Valencia will be key to their success. Their current strategy is based on getting the ball to their two wingers and letting Valencia's powerful, quick runs and Montero's trickery with the ball create chances on goal. Ecuador could make this a very fun group to watch. By playing an energetic attacking game they will force both France and Switzerland to respond accordingly.
Honduras
Fifa Rank: 33
Odds: 1500-1
Manager: Luis Fernando Suarez
Key Players: Wilson Palacios, Maynor Figueroa, Emilio Izaguirre
Best World Cup Finish: Group Stage (1982, 2010)
Fun Fact: The term "Banana Republic" was first attached to Honduras in the 1890s.
Honduras finished a surprising 3rd in qualifying behind the United States and Costa Rica. This gives them some hope to achieve what they never have at a World Cup: to win a game. With 3 draws and 3 losses, Honduras has never felt the thrill victory on the world stage. This might be the easiest group for Honduras to achieve a headline making upset but it will likely depend more on mistakes from their three unsure opponents than a brilliant display by Los Catrachos.
Honduras' best players all play defensive roles. If they are to achieve their first victory it will likely be due to sturdy, dependable defensive displays. Unfortunately for them, the strengths of the other three teams can exploit their weaknesses. Honduras lacks from having no consistent attacking threat. Its hard to see Honduras achieving their first World Cup win, even in this relatively weak group. They will play a physical, defensive game though with the potential to frustrate.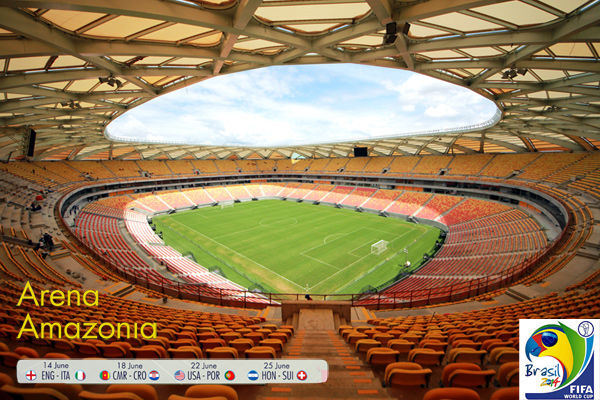 My parents once flew on a flight from Argentina to Brazil with the Argentine national team. Upon landing in Brazil, the plane was taxi'd to a secure isolated hanger with security to ensure their safety. The Brazilian Intelligence Agency (Abin) announced seven teams will have the highest level security possible during the tournament. They did not reveal which teams are among those seven.
World Cup Group D
England
Italy
Uruguay
Costa Rica
The war of words began early between Italy and England. Italy manager Cesare Prandelli declared that none of England's players would make it into his Italian squad. Former Italian professional Paulo Di Canio insists England will not make it out of this group. The talk might make it seem like a two horse race but Uruguay finished better than both European sides at the 2010 World Cup. With Luis Suarez and Edinson Cavani, they have an attack that could easily topple traditionally vaunted Italian and English defenses. Poor Costa Rica will be seen as easy prey in a group that includes three former World Cup winners.
Italy
Fifa Rank: 9
Odds: 25-1
Manager: Cesare Prandelli
Key Players: Andrea Pirlo, Gianlugi Buffon, Giorgio Chillieni, Mario Balotelli
Best World Cup Finish: Champions (1934, 1938, 1982, 2006)
Fun Fact: Mario Balotelli burned down his bathroom when he misfired a home fireworks display.
Italy enters the tournament as a respected perennial contender but not one of the favorites. But Italy were not pre-tournament favorites when they won in 2006 either. Nor were they favorites when they beat Brazil's legendary Joga Bonita team in 1982 to knock them out. The Italians seem to always find a way to win when you least expect it.
Historically the Azzurri have been built around a rock solid defense and this year's edition is no exception. Gianlugi Buffon starts his 5th World Cup and is still considered one of the best goalkeepers in the world. Giorgio Chillieni anchors the defense line. Andrea Pirlo is the creator deep in midfield known as a maestro of long perfect passes. The X-factor is the mercurial Mario Balotelli whom Italians will hope focuses more on scoring goals than his antics.
Prandelli has tried to make Italy more exciting during his tenure. A solid tactical coach though, he still knows how to coach his team to defend like last summer when they were even with World Champions Spain after 120 minutes in the sweltering sun. Even if they aren't favorites, Italy is not a team you usually want to bet against.
England
Fifa Rank: 10
Odds: 25-1
Manager: Roy Hodgson
Key Players: Wayne Rooney, Daniel Sturridge, Adam Lallana, Steven Gerrard
Best World Cup Finish: Champions (1966)
Fun Fact: Steven Gerrard scored more goals from penalty kicks than any other player in the top European leagues this year.
The Three Lions arrive in Brazil without the British media hyping them as potential cup winners. Drawn into a very difficult group, England also enters the tournament in a period of transition. Some old veterans were left at home in favor of young talent. Roy Hodgson is trying to develop a younger England team not reliant on the veterans of the last 10 years.
While both players are legends in the English league, the Gerrard-Lampard midfield partnership never fulfilled expectations at the international level. Hodgson will have to extract the most from the next generation of talented English midfielders for them to have a chance of advancing. Adam Lallana had a spectacular year while Jack Wilshere and Ross Barkley have tremendous potential. Daniel Sturridge's amazing year at Liverpool has the English hoping he can bring that form to Brazil.
While the emergence of new stars will be essential for England's campaign, Wayne Rooney is still the key figure. An up and down 10 years at the international level probably leaves Rooney feeling like he is due for the dominant performance in an international tournament that has evaded him thus far. If Rooney can put it all together in Brazil, England could be surprising a few pundits who don't think they will get out of this group
Uruguay
Fifa Rank: 7
Odds: 28-1
Manager: Oscar Tabarez
Key Players: Luis Suarez, Edinson Cavani, Diego Forlan
Best World Cup Finish: Champions (1930, 1950)
Fun Fact: Uruguay star Luis Suarez has twice bitten players during matches.
Led by the thrilling play of Diego Forlan, Uruguay were exciting to watch and became fan favorites during the 2010 World Cup. Now, Uruguay expects Luis Suarez and Edinson Cavani to supply the electricity. Suarez enters the tournament after his best year as a professional, his name now being brought up with Cristiano Ronaldo and Lionel Messi as best three players in the world.
Getting the most out of Forlan, Suarez and Cavani shapes Tabarez' tactics. Both Suarez (occasionally) and Cavani (frequently) were played on the wings this year although both prefer the central striker role. It will be interesting to see how Tabarez switches around his front line to get the most from this team. While not as fast as he used to be, Diego Forlan is still an inspirational leader known for coming through in the biggest games.
Uruguay has a quite a football pedigree yet at the 2014 World Cup they will be the smallest nation participating with a population just over 3 million. While Italy and England might have bigger reputations, La Celeste is a hip dark horse pick to win the tournament. With Uruguay's 1950 World Cup win coming on Brazilian soil, they will take that as inspiration.
Costa Rica
Fifa Rank: 28
Odds: 2500-1
Manager: Jorge Luis Pinto
Key Players: Joel Campbell, Bryan Ruiz
Best World Cup Finish: Round of 16 (1990)
Fun Fact: More than 5% of the world's biodiversity comes from tiny Costa Rica.
Three former World Cup winners. Three nations in FIFA's Top 10 rankings. Costa Rica is the minnow that no one will expect anything from. Freed from any pressure this could allow them to play exciting, entertaining matches. When its generally expected that all three games will be lost, any points from the group stage will feel good for Costa Rica.
Costa Rica was impressive in qualifying finishing second behind the United States and forcing traditional power Mexico into a play-off to make it to Brazil. Arsenal's Joel Campbell shows a lot of talent and could have a breakout tournament. Costa Rica will also need to get the most from the inconsistent Bryan Ruiz. Ruiz is capable of moments of brilliance also disappearing from big games. The Ticos hopes Ruiz comes to Brazil motivated.
Jorge Pinto should have no trouble with motivation. Having a brief tenure as Costa Rica manager in the mid 2000s, he returns at the helm with something to prove. While Costa Rica are the overwhelming underdogs, there will doubtless be some surprise results. Maybe the Central Americans can provide the upset of the tournament.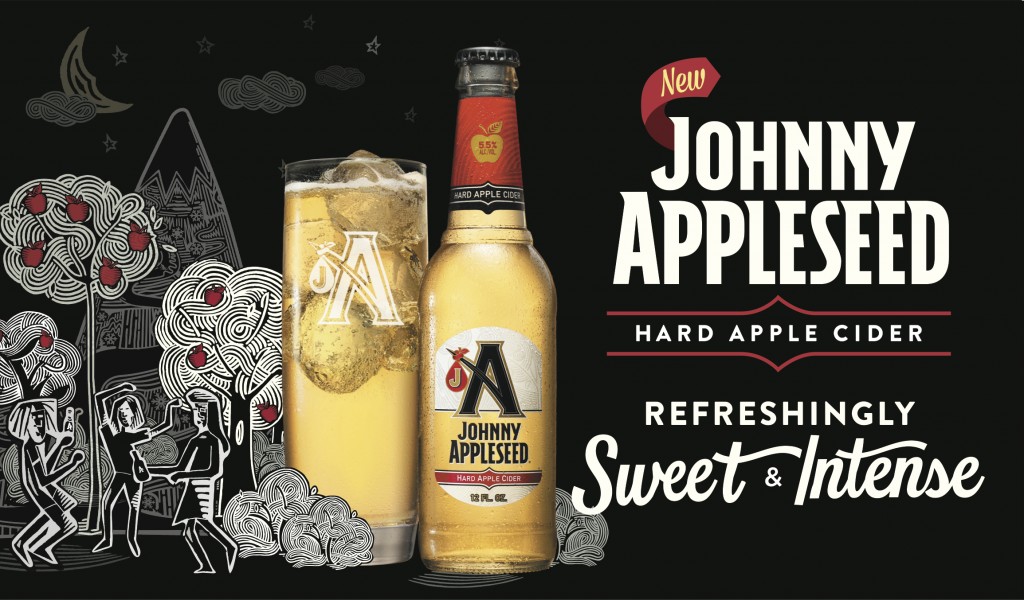 Johnny Appleseed Hard Cider has the recipe for a sweet and intense summer: just add ice…or more accurately, 25 feet of ice to build the World's Largest Ice Luge in Boston, Mass.
The World's Largest Ice Luge will stand at least 25-feet high (surpassing the current record holder by two feet), span four feet wide and weigh 25,000 pounds. The structure will take an estimated 600 man hours to complete from start-to-finish, with a 16-foot replica bottle of Johnny Appleseed Hard Cider sitting atop an 8-foot platform.
Thirsty to take part in the adventure? Plan ahead for a long weekend and visit the record-setting ice luge in the heart of Boston's Seaport District on Thursday, June 19, for a promotional event that evening beginning at 7 p.m. Adults 21 and older interested in attending may RSVP for the event by visiting http://events.thrillist.com/johnnyappleseed.  Guests will be granted exclusive access to the World's Largest Ice Luge and an intimate concert with a major music act to be announced in the coming days.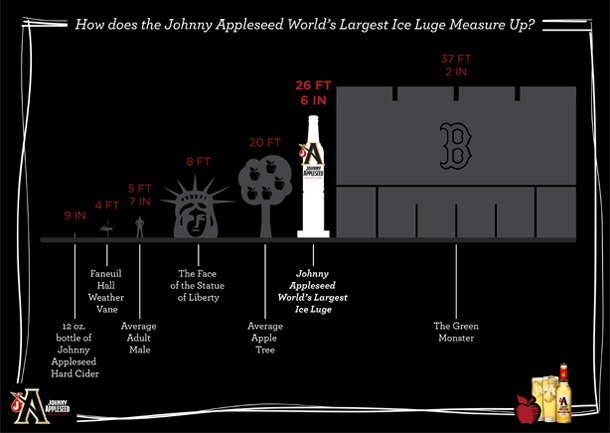 Those outside of Boston or otherwise unable to visit the World's Largest Ice Luge in-person can log on to the Johnny Appleseed social media channels for exclusive video and photos  from the event, including a time-lapse video that shrinks the World's Largest Ice Luge 600-hour build to just 60 seconds.
When the World's Largest Ice Luge melts, the up to 1,800 gallons of water used to construct the luge will be donated to the Johnny Appleseed Trail Association to water the trees and flowers along the trail.
Johnny Appleseed Hard Apple Cider is available nationwide in 12-ounce glass bottles with a twist-off cap in six-packs and 12-packs, and sold individually in 16oz. and 25oz. cans. Draught distribution will be available nationwide starting June 16.
For more information on Johnny Appleseed Hard Cider, visit www.JAppleseed.com or facebook.com/AppleseedCider (must be 21 years of age).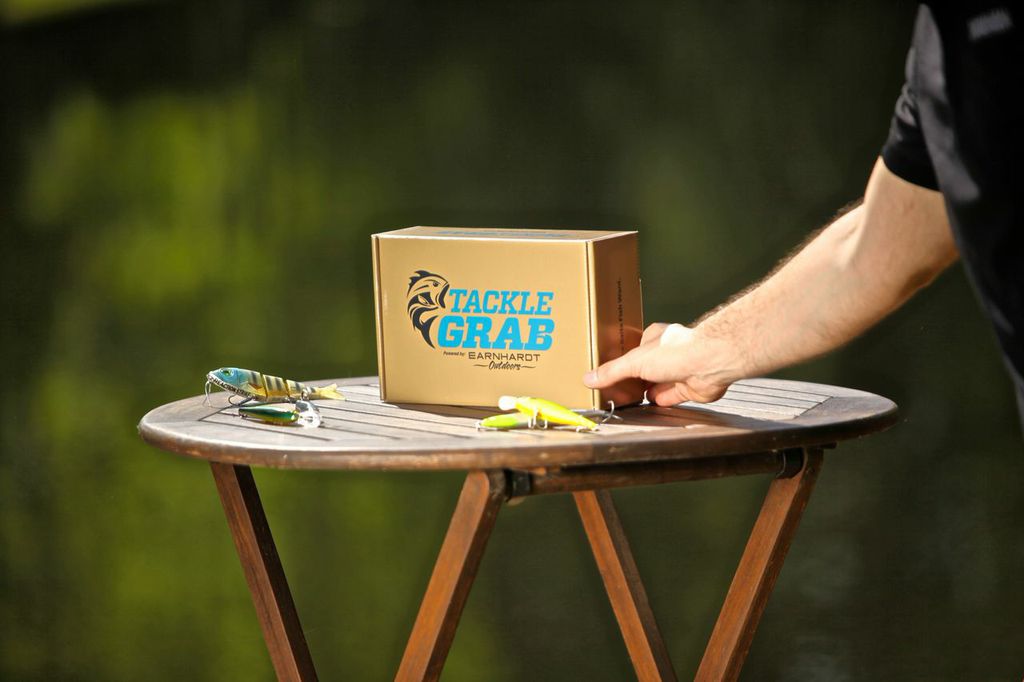 Tackle Grab, the leading online subscription box service for the recreational and sport-fishing industry, in partnership with Earnhardt Outdoors™, the outdoor lifestyle brand founded by siblings Kerry Earnhardt, Kelley Earnhardt Miller, and Dale Earnhardt Jr. Bringing together a subscription box service with a celebrity-endorsed brand for the first time, the two organizations hope to promote a multi-generational love of the outdoors by bringing families together for new fishing experiences.
Since its inception, Tackle Grab has been delivering monthly boxes of high quality lures and terminal tackle to fishermen throughout North America. The lures are customized to members' geographic location and unique fishing needs. Targeted at the 60 million men and women in the U.S. who participate in fishing each year, Tackle Grab endeavors to help each member, ranging in age from 12-65+, discover new tackle and enjoy successful fishing experiences by delivering tackle that best corresponds to their type of fishing.
Tackle Grab is offering several Father's Day specials all with free shipping: 12 month subscription for $130 (regularly $180), six month subscription for $65 (regularly $90), and three month subscription for $35 (regularly $45).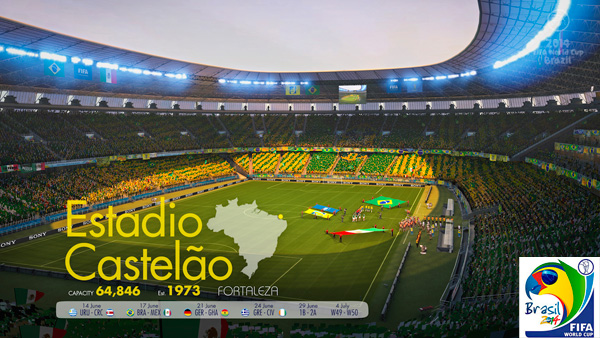 World Cup sponsors Adidas, Coca-Cola, Sony and Visa have called upon FIFA to deal with reports of bribery and corruption. Britain's Sunday Times has released what appears to be information documenting brides from Qatar in securing the 2022 World Cup.
World Cup Group C
Greece
Ivory Coast
Japan
Colombia
This is probably the most open and unpredictable group of the tournament. All of these teams are relatively even matched. A dramatic difference in playing styles could make these matches very interesting. From Greece's defensive tactics to Japan's technical passing game to the pace of Colombia's dynamic attackers to Ivory Coast's dynamic midfield play these teams all offer contrasting styles. If you want to see goals though you might want to avoid Greece's matches. Greece is not known for producing entertaining football. Colombia, Ivory Coast and Japan all have the potential to provide thrilling matches with excellent technique on display.
Colombia
Fifa Rank: 8
Odds: 40-1
Manager: José Pékerman
Key Players: James Rodriguez, Freddy Guarin, Jackson Martinez
Best World Cup Finish: Round of 16 (1990)
Fun Fact: In 1994 Colombian defender Andres Escobar was shot and killed after his own  goal cost Colombia in the World Cup.
Colombia sits on the verge of a new renaissance. Long recovering from the days when the drug cartels funded their national soccer team, Colombia is now emerging as a new South American powerhouse. Finishing 2nd behind Argentina in qualifying this edition can boast a lot of exciting young talent. Unfortunately for them will be without the services of star striker Radamel Falcao who was injured in January.
Even without Falcao, has a number of electrifying players. James Rodriguez had an excellent year for Monaco in France and will surely be their star with Falcao out. Freddy Guarin provides experience and stability in midfield. Leading the line in Brazil for will be Jackson Martinez who had a pretty good year with Porto. With Falcao and also the talented Luis Muriel out though, the pressure will be on Martinez to perform.
Colombia has been exciting in qualifying but relied on Falcao's superb goals. With Falcao, they were a dark horse pick to win the tournament but without him who knows. They still possesses the class to win this group but the possibility of finishing fourth and going home disappointed is very real.
Greece
Fifa Rank: 12
Odds: 200-1
Manager: Fernando Santos
Key Players: Konstaninos Mitroglu, Sokratis Papastathopoulos, Giorgios Karagounis
Best World Cup Finish: Group Stage (1994, 2010)
Fun Fact: 10 years ago Greece shocked the world by winning the 2004 Euros tournament despite being heavy underdogs.
Greece is nobody's favorite team. Their 2004 Euros championship is infamous for being the opposite of the kind of exciting football most fans are seeking. Playing a droll defensive style, the Greeks don't win so much as wear out their opposition and lull them into submission. Its possible with Ivory Coast, Japan and Colombia, Greece will take part in some exciting games. Not many expect Greece to be the cause of the excitement though.
All critique of their boring defensive style aside, the Greeks have caused some major upsets in the past. Yet they have never advanced past the group stage in a World Cup. Their challenge is all four of these teams have a chance of winning this group and no neutral fan will be cheering for Greece. The Brazilians, looking for entertainment, might boo Greece quickly if their style reverts to boring defense only.
Konstaninos Mitroglu was their star in qualifying. Greece will hope he can now emerge on the world stage. Greece also benefits from a great team spirit and their team always plays greater as a unit than the sum of the parts. They face an interesting challenge in this group and perhaps they can break their stereotype of being the most boring team in the world.
Ivory Coast
Fifa Rank: 23
Odds: 150-1
Manager: Sabri Lamouchi
Key Players: Yaya Toure, Didier Drogba, Gervinho
Best World Cup Finish: Group Stage (2006, 2010)
Fun Fact: Star player Didier Drogba was a key figure promoting peace during Ivory Coast's bloody civil war.
The Ivory Coast has had one of Africa's more talented squads in recent years but they have failed to fulfill their potential at the World Cup. Les Elephants are looking to advance out of the group stage for the first time ever. With this draw they have to like their chances. However the Ivory Coast will have to come together and play as a team instead of a collection of individuals for that to happen. Both Japan and Greece are renowned for playing superbly as teams rather than as individuals. The Ivory Coast will need some of that if they are to advance.
Didier Drogba is a legend in world soccer but he enters this tournament in the twilight of his career. Midfielder Yaya Toure had perhaps his finest season ever this year and will be critical to Ivory Coast's success or failure. Their attackers are all dangerous but its the defense that might let the Ivorians down. Ivory Coast's powerful midfielders like Toure and Check Tiote will be called upon to protect a defensive backline that has some weak links.
French manager Sabri Lamouche's selection decisions could make the difference. The bold Frenchmen left Drogba and defender Kolo Toure on the bench in the African Cup of Nations and the Ivory Coast won 3-0 against Tunisia. Lamouche confidently spoke of his team's ability to advance so the pressure will be on him to get the most out of this talented squad.
Japan
Fifa Rank: 46
Odds: 150-1
Manager: Alberto Zaccheroni
Key Players: Keisuke Honda, Shinji Kagawa
Best World Cup Finish: Round of 16 (2002, 2010)
Fun Fact: The Japanese women's team won the last Women's World Cup.
Japan perhaps serves as an example of national teams reflecting their nation's culture. Japan's teams play a highly technical, possession based game that emphasizes their strength of playing a team. While they advanced out of the group stage in the last World Cup, they struggled last year in Brazil's climate losing to Brazil, Italy and Mexico in the Confederations Cup. Japan could win this group or finish last and neither result would be too surprising.
Japan's star players are attacking midfielders Shinji Kagawa and Keisuke Honda. Both have years of experience playing at the highest level in Europe. Japan will need them to put in great performances. They struggled last year in Brazil but the World Cup seems to motivate the Japanese in recent years. This could be their chance to shine.
The Samurai Blue's manager is a coaching legend in Italy. Having managed in the Italian leagues for over 25 years, Alberto Zaccheroni's experience could be crucial for Japan to advance.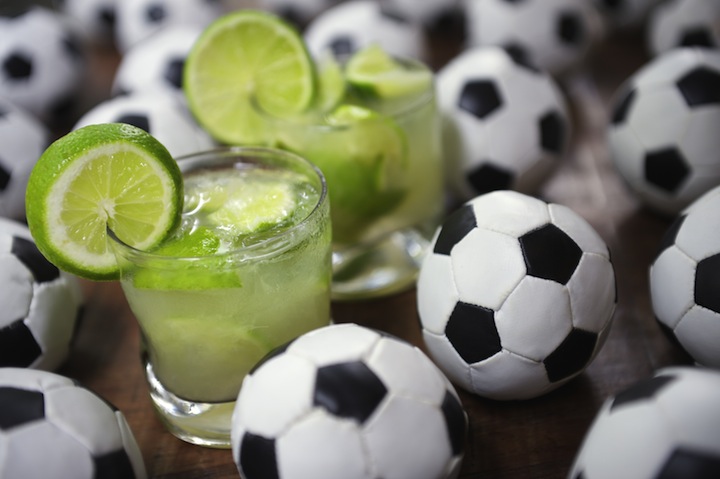 Every four years when soccer takes to its biggest stage, one group of teams stands out as having the fiercest, most intense competition in the big tournament. Known as the "Group of Death," the talent among these four squads is often so overwhelming that it becomes impossible to predict its outcome.
This year, the USA is part of this group. Since it will inevitably be an exhilarating ride throughout the tournament, we wanted to provide you and your readers with some fun and easy cocktails with a twist to enjoy while they cheer on the Red, White and Blue! The twist? Each of the cocktails listed is unique to one of the Group of Death teams.
Below are the cocktail recipes to enjoy responsibly when you are watching the World Cup!
Black, Red and Whisky- Germany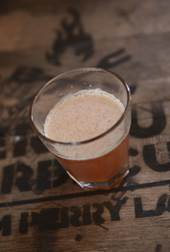 1.5 oz. George Dickel No. 8
1/2 oz. orange juice
1/2 oz. fresh squeezed lemon juice
1/4 oz. homemade grenadine
Instructions: Pour ingredients into Shaker with ice.  Shake and strain into Coupe glass.
Stars & Strikers- USA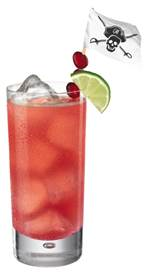 1.5 oz. CAPTAIN MORGAN WHITE RUM
2 oz. cranberry juice
2 oz. orange juice
Instructions: In a shaker half filled with ice, add CAPTAIN MORGAN WHITE RUM, cranberry juice, and orange juice. Shake well and strain into highball glass filled with ice. Garnish with lime.
The Black Star- Ghana
1.25oz Crown Royal XO
.25oz Dry Curacao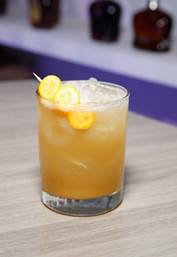 .25oz Lime Juice
Bar spoon kumquat cordial
The Shield
1.3 oz. Bulleit Bourbon
1 oz. Orange juice
1 oz. Lemon juice

½ oz. Simple Syrup
½ oz. amaretto
Instructions: Garnish: orange & cherry. Shake ingredients and strain into an ice filled tumbler.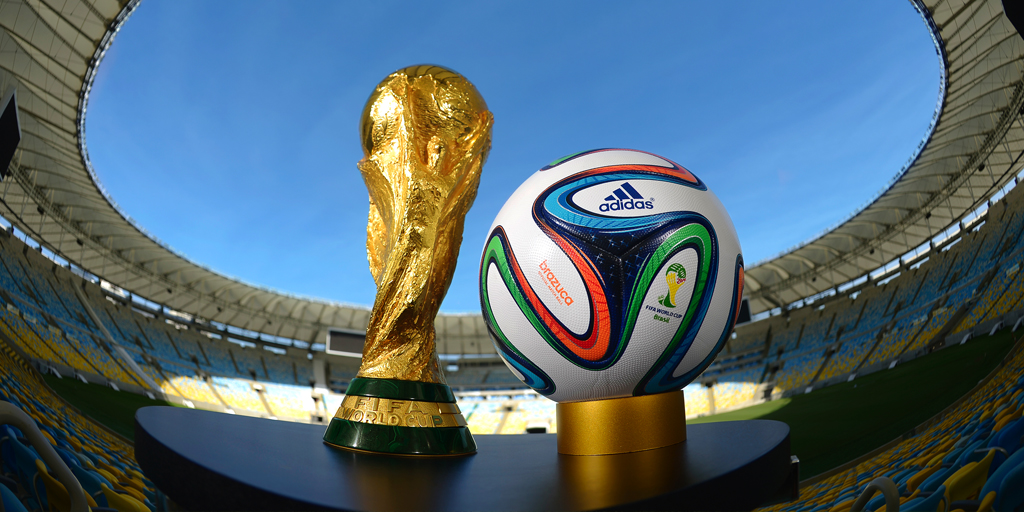 With the 2014 FIFA World Cup only days away, adidas and YouTube announced today "The Dugout," a unique series of exclusive live shows to be broadcast from Rio de Janeiro.
Hosted by KICKTV stars Jimmy Conrad, Layla Anna-Lee and Hugh Wizzy, "The Dugout" will give fans around the world the opportunity to take part in a virtual press conference incorporating live interviews, adidas product reviews, behind-the-scenes action with adidas teams and chances to win prizes.  Fans will be able to submit questions via adidas social platforms for "The Dugout" guests including Brazilian trio Kaka, Cafu and Lucas Moura alongside other adidas stars from the world of sports and music.
"The Dugout" will be available across a range of devices, including desktop, mobile, tablet, and Chromecast. Using Google+ Hangouts in conjunction with YouTube Live, sports personalities from around the world will dial-in to the live events, allowing interaction with the hosts and audience in real time.
The series of six shows launch on June 12 and are scheduled to be broadcast over the course of the tournament with a final show to take place on the eve of the 2014 FIFA World Cup Final, July 12.
For more World Cup content please visit http://news.adidas.com/US, adidas on Twitter via @adidasSoccer #WorldCup #allin or nothing and www.Facebook.com/adidasSoccer.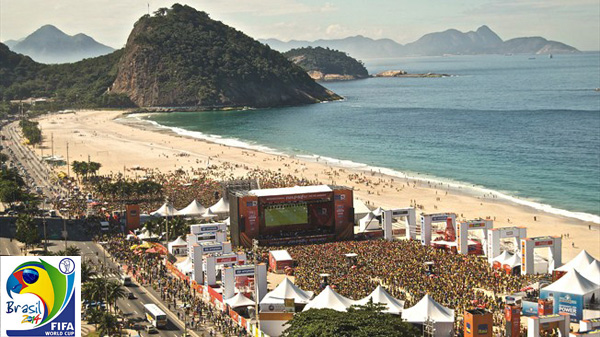 3.6 million fans from around the world are expected to descend upon Brazil for the World Cup. The UN has donated 2 million condoms to the World Cup. The President of the Nigerian Football Supporters Club thinks that will only be enough to cover one day's worth of celebrating by the millions of fans attending. He asked the UN to donate 62 million to cover all extracurricular activities.
World Cup Group B
Spain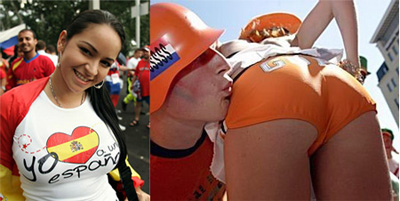 Netherlands
Chile
Australia
What an exciting draw! Spain vs. Netherlands offers us rematch of the 2010 final match on just the second day of the tournament. Spain is the only nation in history to win three major international tournaments in a row: Euro 2008, World Cup 2010 and Euro 2012. Considered by some to be the best international team to ever play in a World Cup, Spain are strong favorites in this group. The 2010 runners-up will have to hope their star performers have another long run in them. Don't automatically count out Chile though. Chile looks to play an exciting game that should make all these group matches fun to watch.
Spain
Fifa Rank: 1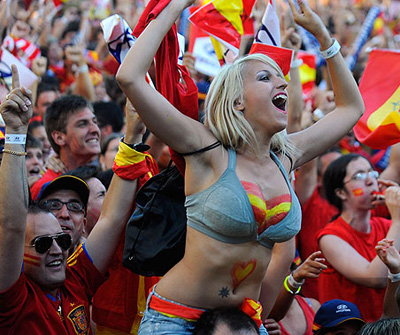 Odds: 6-1
Manager: Vicente del Bosque
Key Players: Diego Costa, Andres Iniesta, Xavi, Cesc Fabregas
Best World Cup Finish: Champions (2010)
Fun Fact: Spain's new star striker Diego Costa was born in Brazil and even played for Brazil in a friendly.
For six years Spain has been a dominant machine in international soccer. Completely controlling games by not even letting their opponents touch the ball, Spain made history by winning three major international tournaments in a row. This year the defending World Cup champions added exciting striker Diego Costa to the mix. When they play their best it is tough to even take the ball away from La Furia Roja.
However, there are some signs of weakness. Key player Xavi is 34 and showing signs of slowing down. The whole team struggled to adapted to the heat and humidity in Brazil last summer as Brazil thumped them 3-0 in the Confederations Cup final. Manager Vicente del Bosque also has some team management to sort out. The 2014 World Cup marks the first major tournament Diego Costa will this team. Tremendously talented Cesc Fabregas has never been fully assimilated into Spain's system with Xavi and Iniesta firmly entrenched. These are key players that del Bosque needs to extract the best performances from if Spain is to make history again.
With second place in group B facing a likely date with Brazil in the first knockout round match, Spain wants to win this group. For the first time in six years Spain looked vulnerable in last year's Confederations Cup. Even before their final loss to Brazil they needed penalties to get past Italy in a grueling 120 minute match played in the humid Brazilian sun. History might be against Spain winning this tournament but the real question is who can stop this remarkable generation of players?
Netherlands
Fifa Rank: 15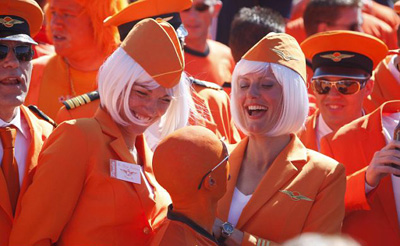 Odds: 25-1
Manager: Louis van Gaal
Key Players: Robin van Persie, Arjen Robben
Best World Cup Finish: Runners-Up (1974, 1978, 2010)
Fun Fact: In 2010, the Dutch received the most yellow cards ever in a World Cup final match with 9.
The Dutch always provide for drama. Capable of producing thrilling performances yet also capable of having a meltdown of discipline and fouls, this Netherlands team is a bit of a wildcard. Despite a solid qualifying run, the Dutch have some questions to answer. Their dilemma in recent years has been playing together as a team rather than as a collection of individuals. Ghosts of their unsporting behavior in the 2010 World Cup final against Spain and in the 2006 World Cup against Portugal still follow them.
Sadly the Oranje will be missing Kevin Strootman, a promising young star who suffered a late season injury. This has forced the Dutch manager Louis van Gaal to change his tactical plan. With van Gaal already announcing he will step down after the World Cup  to  take over at Manchester United the Dutch must walk a tightrope if they hope to repeat their 2010 run to the final.
Even with these challenges, the Dutch arrive in Brazil with a team packed with excellent players. Robin van Persie remains one of the best strikers in the world. The dynamic Arjen Robben threatens even the best defenses from either wing. Both can win games by creating something out of nothing. Van Gaal is recognized as one of the best coaches in world football. He is known for his tactical adjustments and getting the most out of his players. If they hope to win this group, van Gaal will have to bring his A game and not be distracted by thoughts of Manchester United.
Chile
Fifa Rank: 13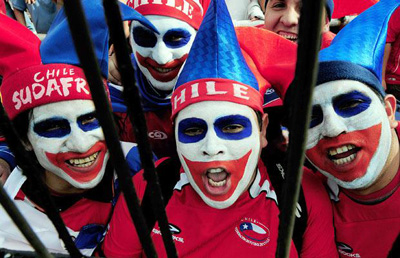 Odds: 50-1
Manager: Jorge Sampaoli
Key Players: Arturo Vidal, Alexis Sanchez, Eduardo Vargas
Best World Cup Finish: 3rd (1962)
Fun Fact:Miiko Albornoz was born and raised in Sweden and has never lived in Chile.
Coached by maverick Marcelo Bielsa in the 2010 World Cup, Chile were always exciting to watch. They played a game of non-stop action constantly pressuring their opponents to win the ball back. Current manager Sampaoli learned from Bielsa so Chile is expected to play the same aggressive style on defense mixed with attacking tactics meant to score goals.
Arturo Vidal is the heart of Chile. Considered the best all-around midfielder in the world, Vidal brings composure and passing vision combined with an excellent work rate and tackling ability. He stabilizes Chile in the center of the field. Leading Chile's attack is Barcelona forward Alexis Sanchez. Extremely quick and agile Sanchez can cause problems for any defense.
With Sampaoli bringing back Bielsa's pressing style, Chile poses a danger to Spain and Holland. They will aggressively attack both European sides when they have the ball and try to catch them sleeping. Chile will also have the advantage of being more used to playing in the humid South American summer weather.
Australia
Fifa Rank: 59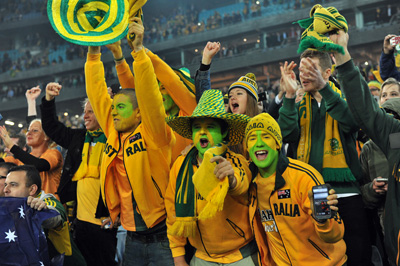 Odds: 1000-1
Manager: Ange Postecoglou
Key Players: Tim Cahill, Mile Jedinak
Best World Cup Finish: Round of 16 (2006)
Fun Fact: In a 2001 World Cup qualifying game, Australia set a world record by beating American Samoa 31-0.
A daunting challenge awaits the Socceroos in Brazil. They come in as the lowest ranked Fifa team. They play both finalists from the 2010 World Cup and a strong, unpredictable Chilean side. One boost they can count on is their traveling fans. The Australians have many passionate fans that will travel around the world to cheer on their underdogs.
Manager Ange Postecoglou only recently took over the reins of the team. The most successful coach in Australia's domestic league history, he arrives in Brazil untested against international opponents. Mostly a young team, the Australians will rely on veteran New York Red Bulls midfielder Tim Cahill to provide leadership. Australia will also need solid performances from team captain Mile Jedinak who had an outstanding year at Crystal Palace in England.
Australia can take comfort in the fact that no one thought Australia would make it out of their group in 2006 either. Their best chance probably lies in sitting back, playing defensive and trying to tire out the other teams. Its not a pretty style but the smart money is on Australian to go home without winning a game.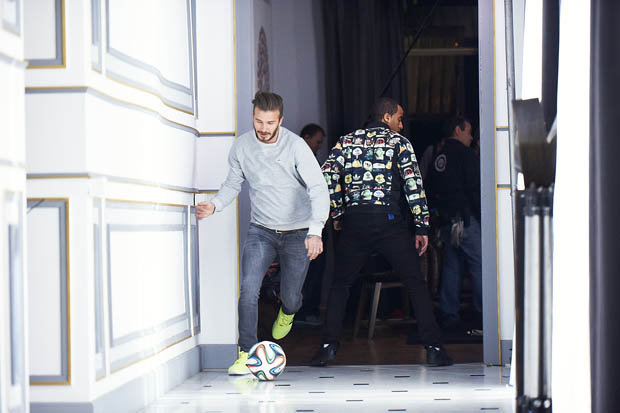 World Cup football legends David Beckham and Zinedine Zidane take on Gareth Bale and Lucas Moura, who seem more interested in a video game than the beautiful game, and school them, turning Beckingham Palace into their own personal football pitch.
It's time to make a choice. all in or nothing? http://www.adidas.com/go/MakeaChoice
The adidas Football channel brings you the world of cutting edge football. Gain exclusive access to our players, go behind the scenes with our teams and be the first to see the latest innovations in football. adidas Football's mission is to push the limits of the game forward, driving the performances of Messi, Bale, Van Persie and Sunday League players around the world.