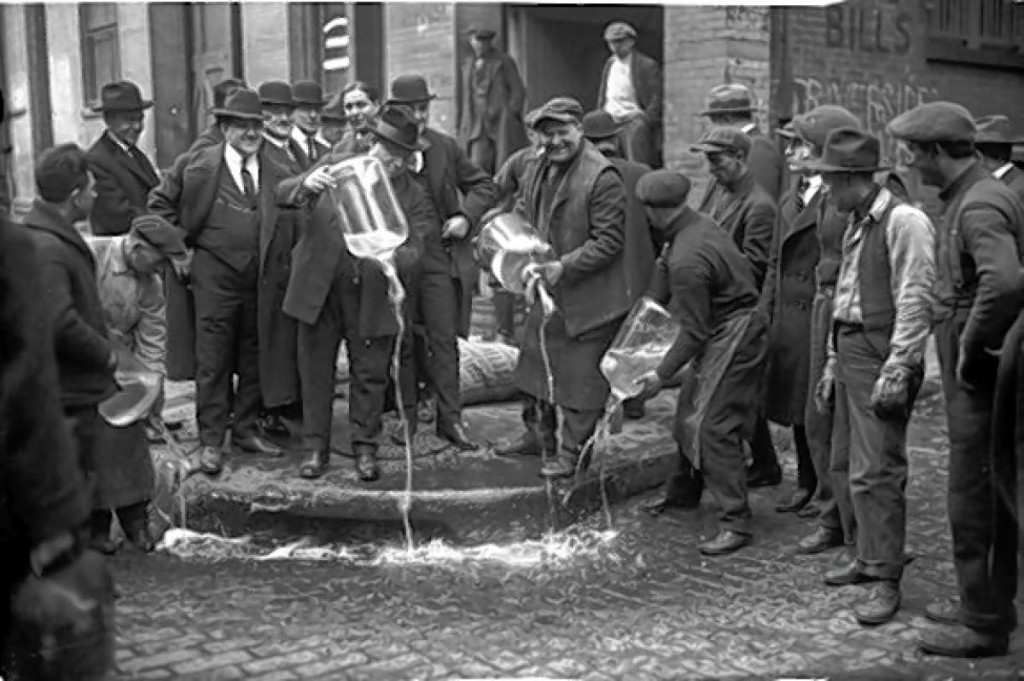 Believe it or not, but there was a time when it was illegal to drink alcohol. It may sound funny, but it is true. Prohibition in the United States was a nationwide constitutional ban on the sale, production, importation, and transportation of alcoholic beverages. It started out in 1920 and went to 1933.
This Saturday, December 5th will officially mark the 82nd Anniversary since Prohibition ended. To celebrate Repeal Day why not enjoy a few whiskey cocktails responsibly with friends? Whether you're looking to entertain guests for a "Roaring 20s" party or just looking to sip a few prohibition age cocktails here are few drink ideas below to enjoy.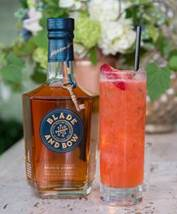 Gramercy Buck – Cocktail created by Amanda Tissue of the Gramercy Park Hotel
1.3 oz. Blade and Bow Kentucky Straight Bourbon
1 oz. Lemon Juice
0.75 oz. Simple Syrup
Muddled Strawberries
Top off with Ginger Beer and serve in a highball glass.
The Beelzebub – Created by Diageo Mixologist Eric Ribeiro
1.3 oz. I.W Harper Kentucky Straight Bourbon Whiskey
0.75 oz. Lemon juice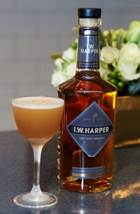 0.5 oz. Orgeat
0.5 oz. Lucano Amaro
0.5 oz. Mezcal
Serve in a coupette glass and garnish with grated nutmeg.
Dickel Rye Manhattan
1 oz. George Dickel Rye Whisky
0.5 oz. Sweet Vermouth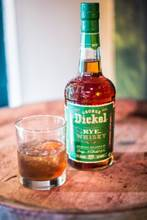 3 dashes bitters
In an ice filled bar glass combine all ingredients. Stir. Strain into an ice-filled cocktail glass. Garnish with a cherry and lemon peel.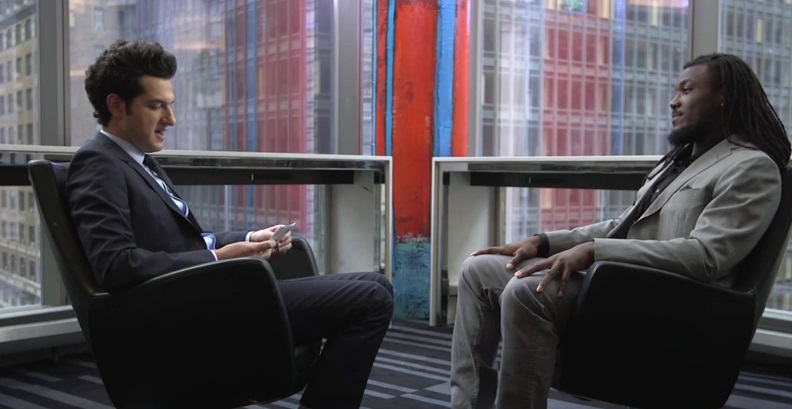 The New York Jets running back Chris Ivory is man of few words. He leads more with his actions on the field. Linebackers and safeties really don't want to see him in the open field. Yet one man from the world of acting looks to take on Chris in a whole new way.
Ben Schwartz from "Parks and Rec" and "House of Lies" goes toe-to-toe in an interview with Chris Ivory. Will Ben make Chris open up? Find out in the latest episode of "Courtyard Camera."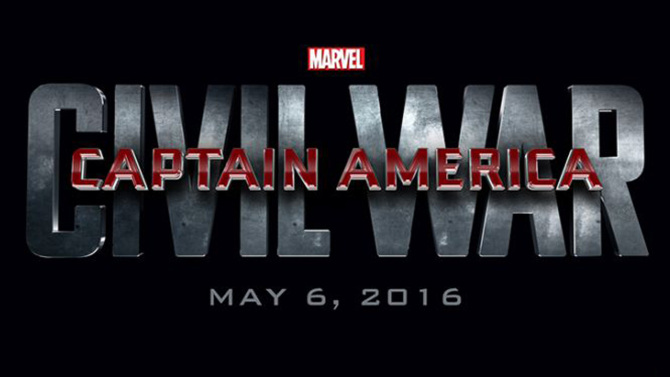 You are going to want to watch the official trailer for "Captain America: Civil War." This film looks to be just as good as Marvel's other films.
"Captain America: Civil War" picks up where "Avengers: Age of Ultron" left off, as Steve Rogers leads the new team of Avengers in their continued efforts to safeguard humanity. After another international incident involving the Avengers results in collateral damage, political pressure mounts to install a system of accountability and a governing body to determine when to enlist the services of the team. The new status quo fractures the Avengers while they try to protect the world from a new and nefarious villain.
Marvel's "Captain America: Civil War" is produced by Marvel Studios' president, Kevin Feige, with Louis D'Esposito, Alan Fine, Victoria Alonso, Patricia Whitcher, Nate Moore and Stan Lee serving as executive producers.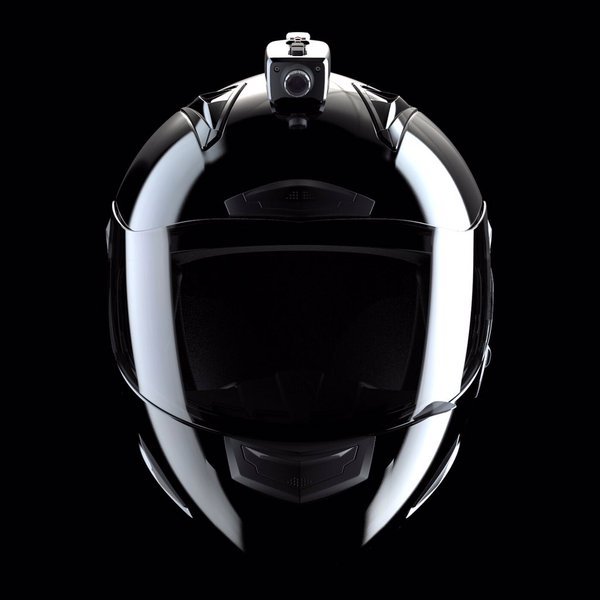 Cars and trucks seem to have all the latest upgrades that Tony Stark would be jealous of. What about bikers though? Where is there tech? Well the fine folks at Fusar created the Mohawk. The Mohawk is an action camera, activity tracker, communication device, navigation unit, music player, black box and emergency alert system – all wrapped into one.
It was built by biker enthusiasts and the Mohawk is designed for easy and seamless use across a wide range of action sports. Technology should never get in the way of the experience, and Mohawk is technology made simple. The smart helmet revolution is finally here.
Mohawk is an all-in-one Swiss Army knife of smart helmet technology. It's equipped with an accelerometer, magnetometer, gyroscope, Wi-Fi, Bluetooth 4.0, and GPS. It's the most advanced helmet-mounted accessory device ever built.
Fusar also thought of your safety too. Mohawk can detect if you've experienced a collision. When a crash has been detected, Mohawk immediately sends out an emergency distress beacon. Their cloud servers then automatically send SMS and email alerts to your emergency contacts, or Guardian Angels. They receive a map with your precise location and the local phone numbers of the three nearest EMS dispatchers.
Check out the video below to see the Mohawk in action. Go to Fusar.com for more info.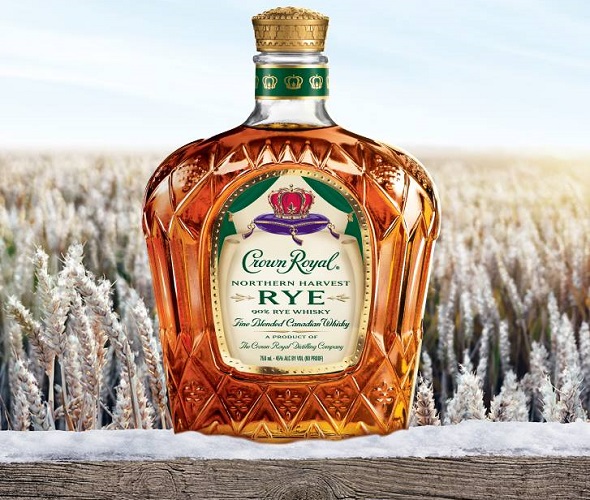 Crown Royal has done it once again. One of the most popular whisky brands out there wins another prestigious award. Jim Murray recently announced Crown Royal Northern Harvest Rye as the 2016 World Whisky of the Year, marking the first time a Canadian Whisky has received the honor. The recognition comes at a time when both the Canadian and Rye whisky categories continue to gain popularity amongst whisky aficionados and consumers alike.
"Crown Royal Northern Harvest pops up out of nowhere and changes the game," said Murray of the whisky, which he awarded a record-tying 97.5 out of 100 points. "It certainly puts the rye into Canadian Rye. To say this is a masterpiece is barely doing it justice."
Crown Royal Northern Harvest Rye was first released in the U.S. in early 2015. The variant showcases the distinctly Canadian rye whiskey featured in the traditional Crown Royal Deluxe Blend that consumers have grown to love throughout the last 75-plus years. The latest variant to be introduced by Crown Royal, Northern Harvest Rye (90 proof, 45% ABV) is the brand's first ever blended, 90% rye whisky and embodies a smooth and spicy flavor profile that can be mixed into traditional rye cocktails or enjoyed neat or on the rocks.
"Crown Royal Northern Harvest Rye showcases the rye whisky that has been such an integral component of the Crown Royal Deluxe blend since 1939. This is a testament to the unbelievable blending and distilling that's been taking place in Gimli for over 75 years," said Yvonne Briese, Vice President of Crown Royal. "We are thrilled that Crown Royal Northern Harvest Rye has been named World Whisky of the Year!"
In addition to being named 2016 World Whisky of the Year, Crown Royal Northern Harvest Rye received a double gold medal at this year's San Francisco World Spirits Competition. Crown Royal Northern Harvest Rye is part of Crown Royal's vast portfolio of variants for whisky lovers to enjoy, including Crown Royal Regal Apple, the #1 innovation launch across U.S. Spirits over the past 12 month period, according to Nielsen.
So when you are going to bring something to your holiday parties make sure you bring Crown Royal to the table. As always please enjoy Crown Royal responsibly.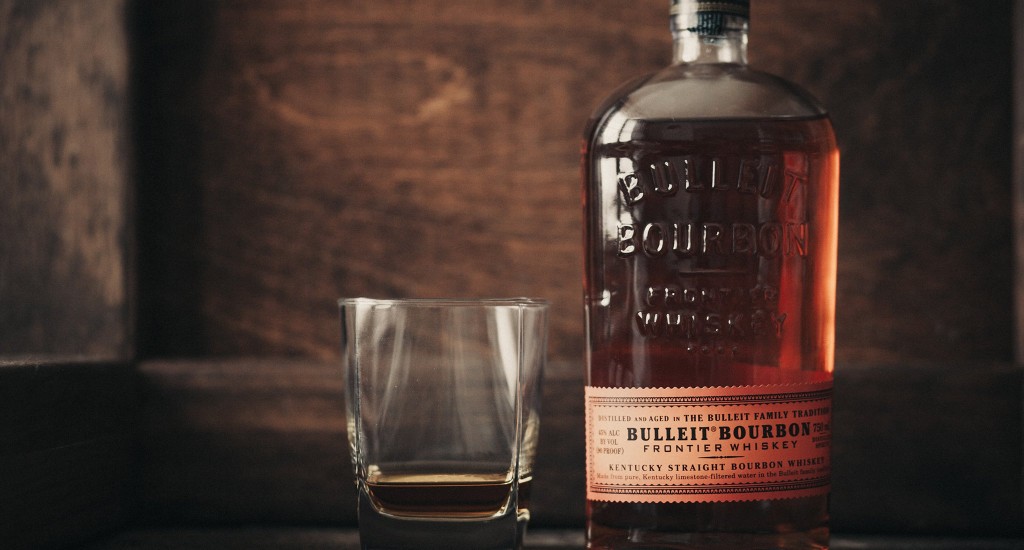 Turkey, football, pumpkin pie. Those are staples that everyone looks forward to on Thanksgiving. Why not add a few more reasons that your family and friends will want to have each year going forward? With these spirits and cocktails being shared and enjoyed responsibly you will be the hit of the party. All you need is Bulleit Bourbon, Captain Morgan Cannon Blast, and George Dickel to bring to the party.
For more great cocktail recipes go to the Bar.com
Ryes Up
Ingredients
0.6 oz. Bulleit Rye
0.25 oz. sweet vermouth
0.2 oz. elderflower liqueur
1 dash aromatic bitters
1 dash Peychaud's bitters
0.25 oz. cognac
Stir and strain into a rocks glass. Garnish with a lemon twist.
Berry Bliss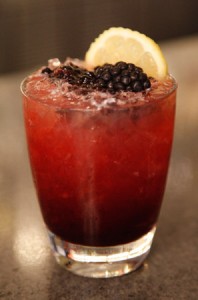 Ingredients
1.3 oz. George Dickel No. 12 Whisky
0.75 oz. lemon juice
0.5 oz. simple syrup
0.5 oz. crème de mure
Absinthe rinse
4 blackberries
Shake with 3 ice cubes & strain into an absinthe-rinsed glass. Garnish with a lemon wheel & 4 blackberries muddled in ½ oz. crème de mure.
Crannon Blast
Ingredients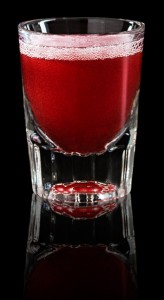 1.0 oz Captain Morgan Cannon Blast
0.5 oz Cranberry Juice
Combine all ingredients in a shaker with ice. Shake and pour into a shot glass.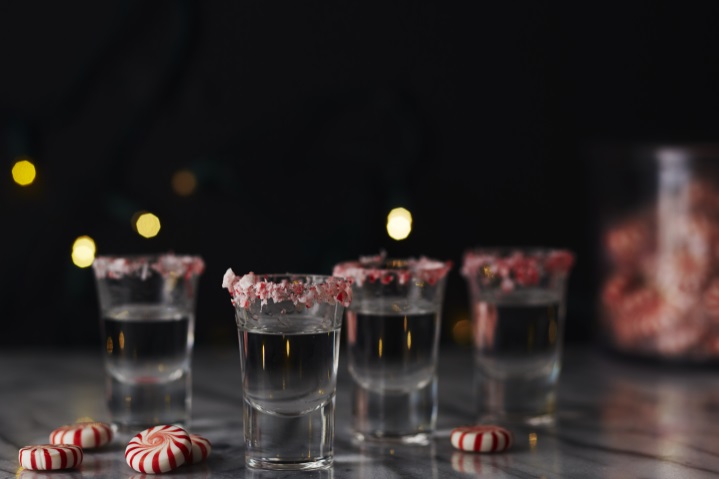 Just in time for the holidays there is a new vodka that will be a sure bet to bring to all the festive gatherings. SMIRNOFF Vodka recently just added a new peppermint-flavored vodka specialty to its portfolio for the holiday season. It is called SMIRNOFF Peppermint Twist.
Made with natural peppermint flavors, Peppermint Twist delivers the mouth-watering taste of sweet candy canes, balanced by the soothing cool of peppermint. Also unique is that the bottle has a special scratch-and-sniff feature that gives any room a nice peppermint aroma.

SMIRNOFF Peppermint Twist is now available on shelves nationwide at a suggested retail price of $15.99. Below are some cocktail recipes you might want to try this season.
Smirnoff Peppermint Twist Shot
1.5 oz Smirnoff Peppermint Twist
Shake over ice and strain into a chilled shot glass with crushed peppermint rim.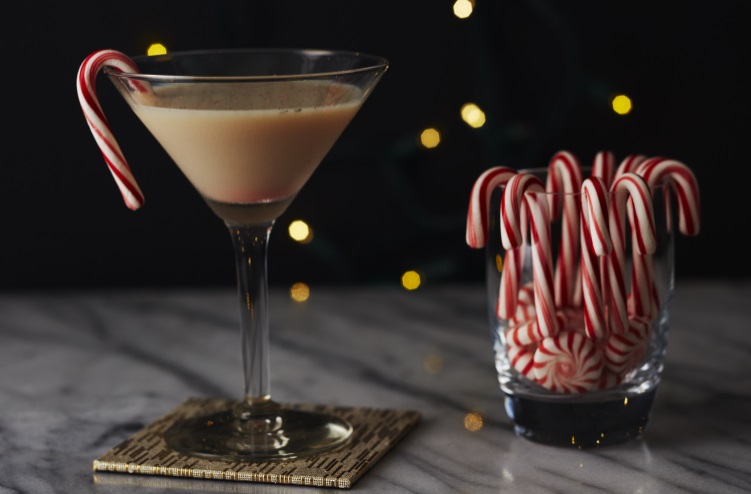 Smirnoff Peppermint Martini
1.25 oz Smirnoff Peppermint Twist
0.5 oz Baileys Original Irish Cream
Shake ingredients over ice and strain into a chilled martini glass.  Garnish with grated nutmeg and a mini candy cane.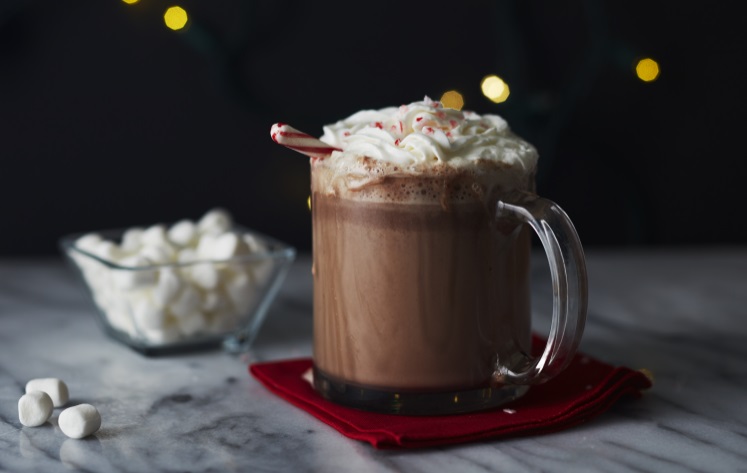 Smirnoff Peppermint Hot Chocolate
1.5 oz Smirnoff Peppermint Twist
6 oz hot chocolate
Pour shot of Smirnoff Peppermint Twist into hot chocolate.  Garnish with whipped cream and a peppermint stick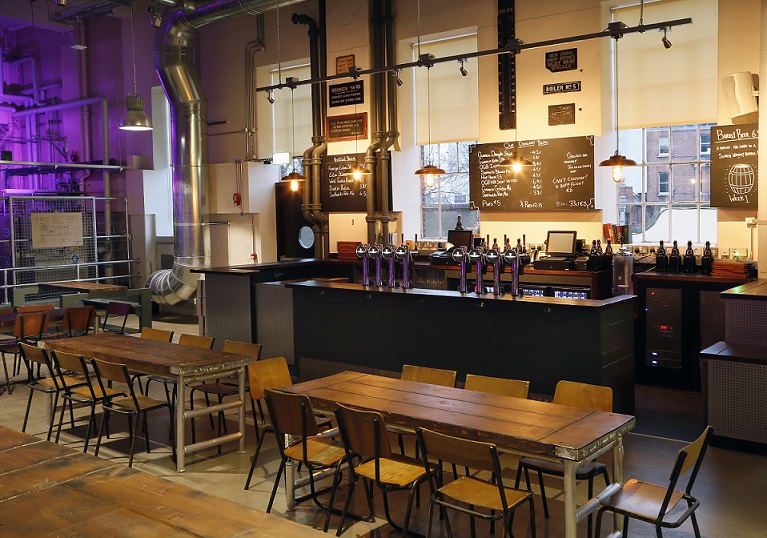 Attention all you Guinness fans out there. There is some very exciting news about a new brewery.  Continuing in a long-standing tradition of brewing innovation and excellence, the Guinness brewers at St. James's Gate are proud to announce the launch of The Open Gate Brewery.
There has been an experimental brewery at St. James's Gate for over a hundred years. Here the Brewers are given license to explore new recipes, reinterpret old ones and experiment freely to bring exciting beers to life. For the first time in its history, Guinness has opened its doors to the general public and introduced the world to its brewers and their home of experimentation and innovation. The Open Gate Brewery, the hub of this intimate brewing experience, will welcome visitors from early December.
As well as pouring the famous Guinness stout and the latest innovations from the Brewers Project, such as Guinness Nitro IPA, Hop House 13 Lager, Guinness Dublin Porter and Guinness West Indies Porter, the brewers will be sharing early, small batch versions of their experimental beers to taste. These brews will only be available at The Open Gate Brewery. A selection of other new Guinness beers from around the globe, which until now, have never been available under one roof, will also be exclusively available to visitors in The Open Gate Brewery.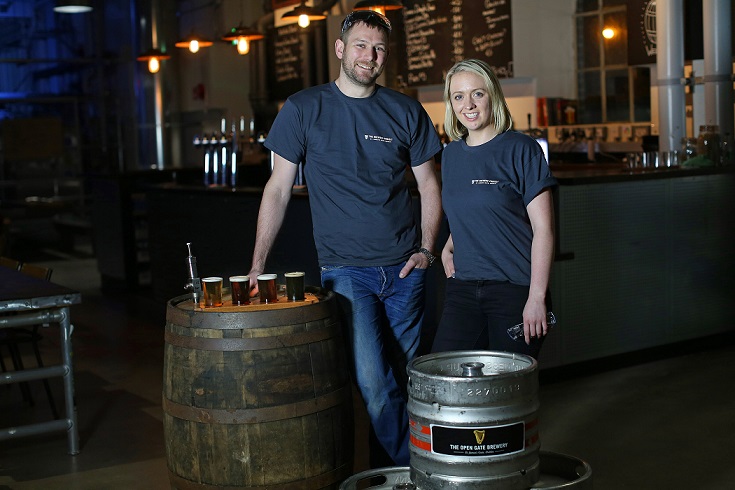 Speaking about the opening, Guinness Brewer Peter Simpson said, "We feel extremely lucky to have free rein to regularly explore and create new beers in small batches. There is huge interest in beer nowadays and my fellow brewers and I are excited to share our experimental beers, which until now, have never been tasted outside the brewery. We are also really looking forward to collaborating with beer enthusiasts from around the world at The Open Gate Brewery in the future."
The Open Gate Brewery is the driver behind beer experimentation, craftsmanship, innovation and creativity. It is set to become a global destination for beer enthusiasts who are eager to discover, collaborate and experience a deeper connection to beer innovation, in a truly authentic environment.
The Open Gate Brewery will be open to the public every Thursday and Friday night from 5.30pm – 10.30pm. Guests will have a chance to meet the Guinness brewers in their place of work, discuss the brewing process and sample the great brewing innovations from Guinness.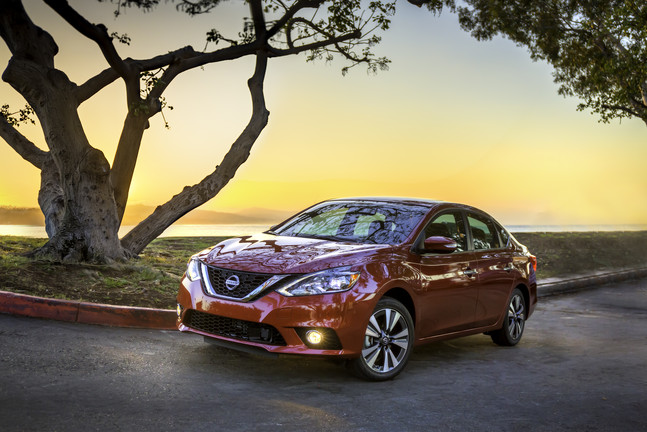 A few months back we looked at the Nissan Altima, now we are switching gears to check out the Sentra. At the Los Angeles Car Show Nissan showcased the 2016 Sentra. There are have some modifications and new designs for the new model. After 30 years on the road and more than 4 million Sentra models sold in the United States alone, the 2016 Sentra seeks to keep the momentum of Nissan's compact sedan going with a significantly refreshed design.
The exciting exterior changes reflect Nissan's new design language, bringing the elegant and refined look of the Sentra closer to the bold redesigned 2016 Maxima and Altima.  A new front fascia, grille, fenders, hood and signature boomerang-shaped headlights help to create this look.
The roomy interior will have a number of fresh features ranging from a new steering wheel to a new center cluster and audio display design. The 2016 Sentra will also be the most connected ever, offering technology options like Siri Eyes Free Voice Recognition and NissanConnectSM Services powered by SiriusXM for the first time.  NissanConnectSM offers emergency preparedness, remote access, customizable alerts and concierge services.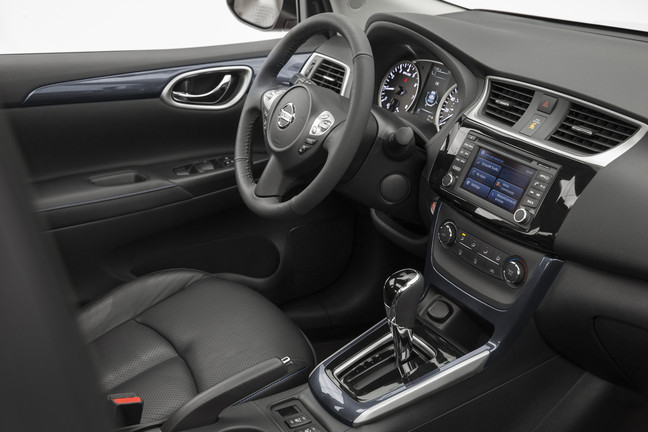 In addition to the 2016 Sentra, Nissan is launching the JUKE "Stinger Edition by Color Studio" in LA. After successfully introducing the "Color Studio" program with JUKE last year, Nissan is now offering two limited production JUKE SV models – the Black Stinger Edition by Color Studio and Yellow Stinger Edition by Color Studio. These bring together two of the most popular colors – yellow and black – with the most frequently ordered accessories from Color Studio. Both models will be available beginning in January 2016.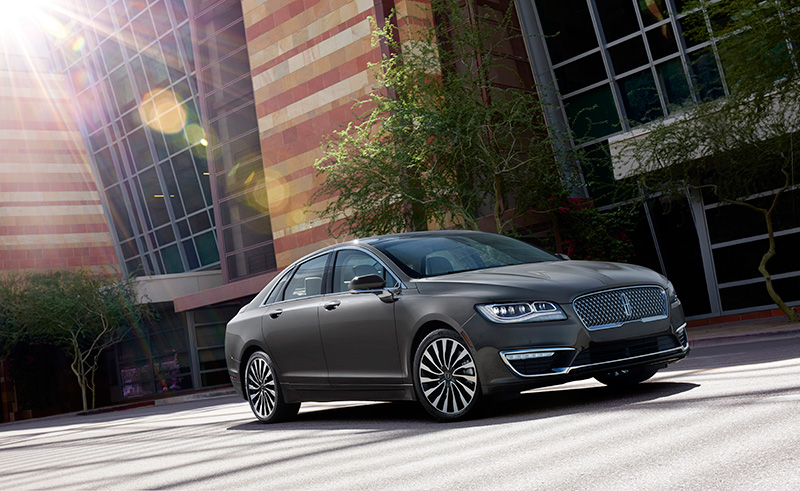 As we are approaching the end of 2015 we get the chance to check out the new car models for next year. It doesn't matter if you have been naughty or nice this year. You can still get the car of your dream soon. The new Lincoln MKZ combines intuitive technology, effortless performance and distinctive design to deliver an enhanced driving experience Lincoln calls quiet luxury.
The new Lincoln MKZ is designed to appeal to those who are looking for something different in the luxury market. From the placement of technology features such as the push-button gear shift to reimagined interior spaces including the floating center console, drivers can relish in discovering an unexpected experience based on intelligent function and beautiful form that offers, above all, an enjoyable drive.
The Lincoln Experience is brought to life through the available Lincoln-exclusive 3.0-liter GTDI V6 engine, as well as intangible elements like the quiet cabin provided by the Active Noise Control system.
Features that make the new Lincoln MKZ a haven of refined comfort include curated spaces for storage, the availability of three Lincoln Black Label interior packages with exclusive, personal in-home design consultation, available fully retractable panoramic glass roof, and concert-quality Revel® audio with specially designed doors for optimal positioning of the speakers.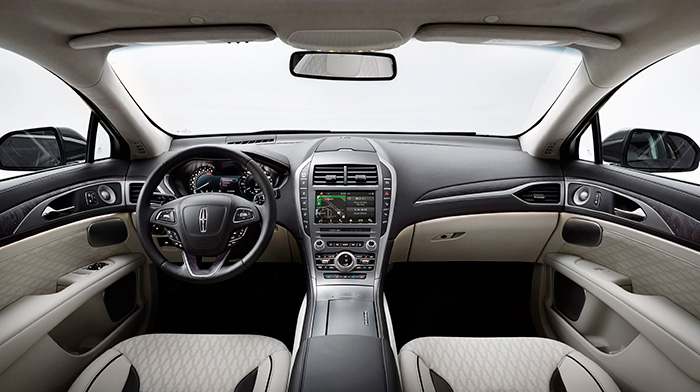 The new Lincoln MKZ is designed to make the drive ride easier and more enjoyable. Available adaptive cruise control with stop-and-go functionality automatically can slow the car, resuming higher speeds when traffic clears. The system activates the brakes automatically to bring the car to a complete stop if the driver fails to apply brakes in time.
An auto hold feature keeps the car at a complete stop without the driver having to press and hold the brake pedal – making stop-and-go driving more relaxing for MKZ owners. Available enhanced park assist uses ultrasonic sensors to help Lincoln MKZ seamlessly steer itself into a parallel or perpendicular parking spot. The car can assist with park-out as needed.
Pre-Collision Assist with Pedestrian Detection is an available technology that can help avoid some frontal crashes, or lessen the severity of such events.
An all-new, Lincoln-exclusive 3.0-liter GTDI V6 leads available engine choices for the new Lincoln MKZ. When paired with an intelligent all-wheel-drive system, the twin-turbocharged engine produces 400 horsepower and 400 lb.-ft. of torque2 for effortless performance and refinement.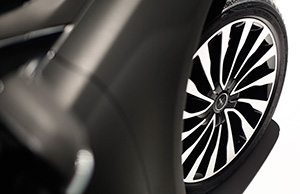 Dynamic Torque Vectoring part of an available Driver's Package for MKZ with the 3.0-liter engine, enhances cornering agility without compromising ride comfort, helping drivers enjoy a smooth, seamless experience. The new Lincoln MKZ provides a hybrid alternative as well; and a 2.0-liter GTDI, 245-horsepower2 four-cylinder engine with front-wheel drive.
Available Lincoln Drive Control allows drivers to adjust among three drive ride modes – comfort, normal and sport. The system includes continuously controlled damping, and electric power-assisted steering to provide comfortable, confident handling.
The Driver's Package for Lincoln MKZ with 3.0-liter V6 also includes 19-inch wheels, Ebony-painted calipers, light Magnetic-painted grille, Ebony interior with carbon fiber appliqués, customizable multi-contour seats and aluminum pedal covers. In addition, the package features retuned continuously controlled damping and suspension for enhanced driving dynamics. The new face of Lincoln is highlighted by available adaptive LED headlamps that help deliver cleaner, clearer lighting for drivers, complemented by the all-new one-piece Lincoln signature grille.
Inside, engineers paid particular attention to the sound and feel of new switches and dials that replace slider adjustments for easier control of ventilation and audio functions for new Lincoln MKZ customers. Commonly used buttons and USB ports are now even easier to access.
Two all-new Lincoln Black Label themes, Chalet and Vineyard, as well as Thoroughbred, deliver desired uniqueness and options paired with luxurious materials. Lincoln MKZ's available fully retractable panoramic glass roof offers the largest open-air roof among sedans.
The new Lincoln MKZ goes on sale in summer 2016.