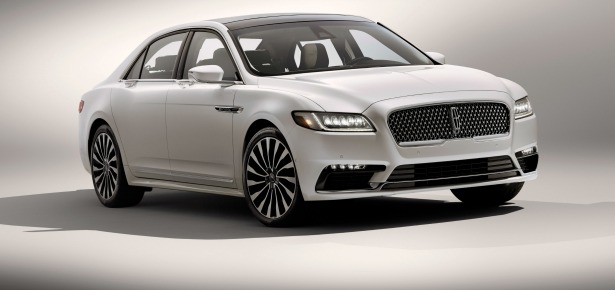 A few weeks ago, I got a close look at the 2017 Continental at the Bel-Aire Hotel with Lincoln Design Director David Woodhouse and Chief Engineer of the Continental, Michael Celentino. From the start, Woodhouse and Celentino were lockstep in describing the overall vibe of the car with a slew of words that highlighted the "quiet luxury" approach that's at the core of Lincoln's revamped marketing approach.
Elegant. Serene. Warm. Beautiful. These words just rolled off the tongue of Lincoln's design director. And he's not wrong. The 2017 Continental is all of these things. Maybe it was the British accent, the younger Jonathan Pryce-like delivery or the aptness of the adjectives, but I found myself agreeing with Woodhouse quite a bit. Meeting this car for the first time is an experience worthy of hyperbole.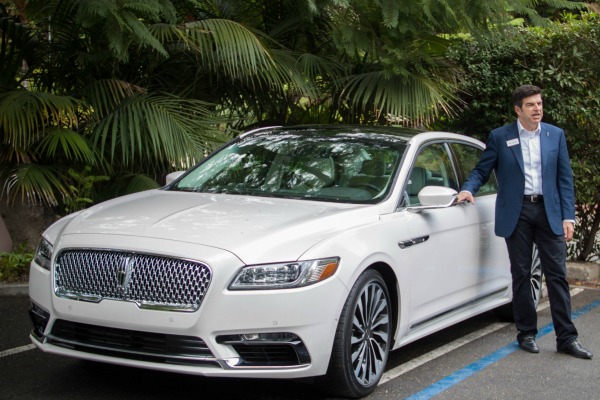 Celentino was quite convincing as well. He described what went into the four and a half years of development to bring back a Lincoln worthy of the name Continental. Celentino and his team spent a lot of upfront time trying to figure out a direction. They drew a lot of inspiration from some of the iconic Continentals of old. Frank Lloyd Wright's 1940 Lincoln Continental. The Continental Mark II of the 1950s driven by Frank Sinatra. And the long presidential Lincoln Continental of the 1960s made famous by JFK.
"We didn't want to go retro, but we wanted to acknowledge these cars," Celentino said. And as inspiring as these classics were, "they were also a little intimidating, too."
Woodhouse said that they looked at "brutalisitc themes" and "progressive themes" in order to arrive at something "not too old school, not too progressive."
"We deliberately went down this middle road to find that balance," Woodhouse explained.
According to Woodhouse, the new signature face of Lincoln happened through this program. This was a big source of inspiration as the Continental was being developed.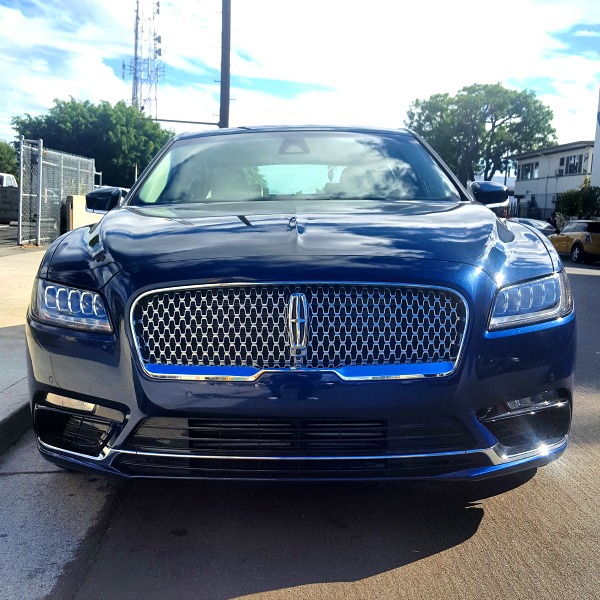 "I always feel that chrome is more exuberant and more American, he said."
That grill, though. It just works. With all the elegance and serenity and other superlatives at play, the front face of this Lincoln Continental is its most distinctive feature. There's no way around it, this car is handsome.
Relaxed Approach to Luxury
The 2017 Continental comes in 2.7 L V6, 3.0 L V6, 3.7 L V6 options that vary from 305 to 400hp. Full specs can be found here. But let's face it, if you're looking to get a Lincoln Continental of your own, specs aren't your primary concern.
Specs are nice and all, but as Celentino explained, "the emphasis is on smoothness and smooth shifts." This is still a 5,000 lb. car. With adaptive front steering, adaptive cruise control, auto hold brake and tires that shift to guide you through turns, Continental's chief engineer just wants drivers to enjoy the ride.
"When you're on the 405, just calm down and let the car drive," Celentino said.
Both Woodhouse and Celentino admit that Lincoln is not trying to chase their top rivals in the luxury space. To them, performance is important, but to focus strictly on performance is so very German. Lincoln's approach to luxury is different.
"Luxury is more about wellness," Woodhouse told me. "We're taking a more relaxed approach."
And the wellness is real. From the first glance, you can see it. There's the "relaxed gesture from front to rear" and "right stance and gesture on the road" that Woodhouse described to me. There's the soft release of the electronic door latching, the first touch point of the car. At night, drivers and passengers are treated to a friendly embrace as they approach the Continental. This warm hello comes in the form of extra floor and interior lights that illuminate before you enter the car.
In short, the 2017 Lincoln is basically a high-end day spa on wheels. And that was very much the intention.
"We want you to look forward to your 20 to 30-minute drive," Celentino said, "and arrive a little more refreshed."
That approach is what gets you things like the 30-way adjustable Perfect Comfort Seat.  You got options for upper and lower back adjustments, massage time and thigh adjustment. Drivers tend to place more or less weight on one leg all the time. Setting each leg at a different stance is just another way to settle into this comfy living room chair that just happens to live in a car. Woodhouse said that people didn't want to get out of the seats during testing.
I believe it. It's a lot like leaving the massage chair in Brookstone when your lady wants to keep shopping at the mall. You just always end up wanting a few more minutes in that seat before you go about your business for the day.
But you can't have quiet luxury without the quiet, and as Celentino described, the 2017 Continental is "the quietest Lincoln ever." Acoustic glass is found all around, including the back, because the back cabin is equally important in this car.
Understanding the Chinese Market
This focus on comfort in the back was a product of market research, specifically in China. Both Woodhouse and Celentino were keen to underscore the influence of Chinese market sensibilities in the design and development of the new Continental.
In China, luxury car customers are often driven around during the week and drive themselves on the weekends. This caused Lincoln to pay more attention to the rear passenger experience. The result was the rear seat amenities package.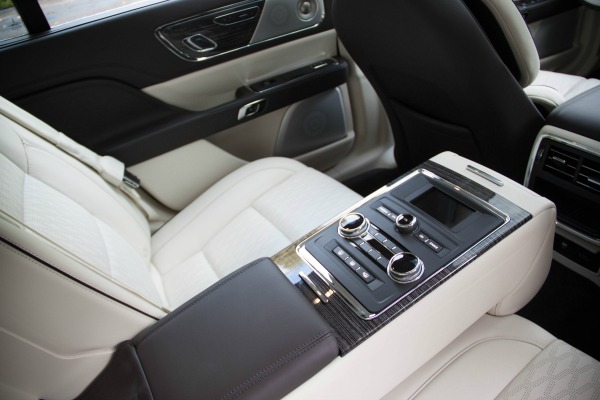 The goal is to maximize controls from the rear seat. Things like full recline, massage, heat, lumbar support, Revel audio controls and available USB are in the mix. Customers in China can feel all the comforts of the Continental no matter where they're seated, whether they're leveraging the quiet rear cabin for a business meeting, being driven around long distances or taking the wheel themselves.
China was the third country to see the 2017 Continental, after Lincoln launched in the US and Canada, so the market is clearly an important one for the American brand. According to Forbes, Lincoln's sales in China were up 191% year over year in the third quarter of 2016. Celentino said that China will be the biggest luxury market in the world by 2019 or 2020, and Lincoln plans to have 60 dealerships open in China by the end of the year.
Ending on a High Note
Part of my day out with the 2017 Lincoln Continental included a visit to The Village Studios, a former masonic temple that was converted into a recording studio in the 1960s. Located just off Santa Monica Blvd, right near the 405 in West LA, The Village has been home to some pretty amazing recording sessions. The Stones recorded "Angie" there. Heart recorded "Barracuda" there. This is the spot where Dr. Dre and Snopp Dogg recorded the Chronic.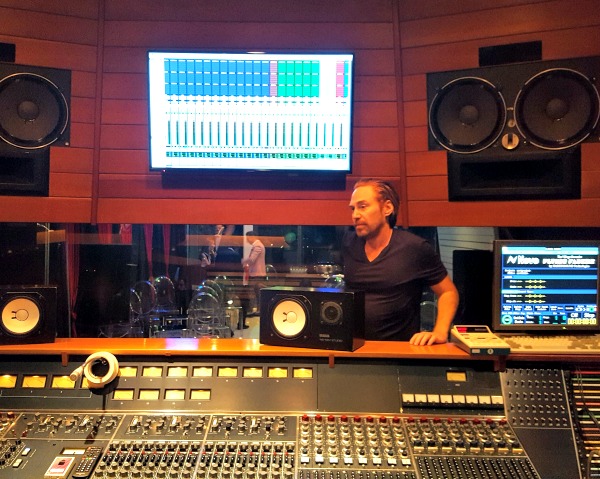 We met up at The Village with electronic music producer Photek and previewed the Revel audio system, a major highlight of the 2017 Lincoln Continental.
Perched in front of a sweet, 48 channel Neve Mixing Console that was built in 1972 and shipped over years ago from Chicago, Photek broke down a few tracks for us, going through the different component parts of two remixes (including Photek's remix of "One Love" from Bob Marley and the Wailers) and a new track he was working on.
"The car is the test ground for a lot of music as you're making it," Photek said. It's the best spot for "listening to the version in the works."
And what better way to preview a working track than a day spa on wheels with the best in-car sound system ever created?
Seriously though, the Revel sound system in the 2017 Lincoln Continental is no joke. Revel has an exclusive deal with Lincoln and rolled out their first car sound system in the MKX. The Revel team dictated the placement of all 19 speakers in the car. The attention to detail is just unimaginable.
Imagine a car stereo system where all sounds it each passenger at the same time a magnitude. Where smooth distribution of high frequency sounds is a goal of in-door waveguides. Where shorting rings provide a sound so crisp you'll hear parts of songs you never knew where there. Where you can adjust your experience to listen to stereo, onstage or audience modes.
Now imagine a sound system that actually uncompresses your music files. This is the next level quantum logic system from Revel that's in place in the Conintental. All your compressed MP3 files and streaming music sources are injected with a fullness that opens up frequencies and provides a richer sounding listening. It's great way to earn back those frequencies we all tend sacrifice in the name of convenience.
If you're not a fidelity nerd and you don't care about frequencies and waveguides and distortion and all that, that's okay. You don't really have to worry about that stuff. Revel spent the last 19 years trying to sort it all out. You just need to know that this is the best sound system you've ever experienced in a car. Period.
The entry price for the 2017 Lincoln Continental is about $45,000. The price point gets into the high 70s for the super sweet Black Label rear seat amenity loaded Continentals that I checked out. If you're into being comfy in any seat, enjoying a smooth ride in a dapper car with some serious history or if you just love music so much that you want to spend more time listening to tunes in your car than living life outside of it, the first Lincoln Continental to come out since 2002 is definitely worth checking out.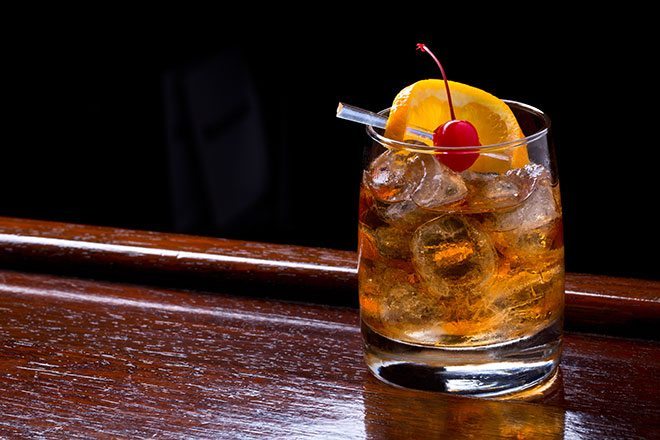 As we look in at the year 2016 we think about the good times and the bad times. It looks like Google was doing the same thing. Google has just released their "Year In Search" results. According to Google's findings, the Old Fashioned placed sixth in the most searched cocktails of the entire year. So as you are preparing for your New Year's Eve themed-party or your relaxed night in, a perfect way to celebrate 2016 is to enjoy one of the six delicious and unique Old Fashioned recipes that are below.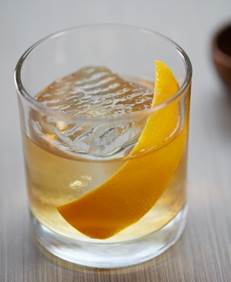 Bulleit Rye Old Fashioned
1.25 oz. Bulleit Rye
.25 oz. Demerara Syrup
3 Dashes Orange Bitters
1 Grind Black Walnut Liqueur
I.W. Harper Old Fashioned
1.3 oz. I.W. Harper Kentucky Straight Bourbon Whiskey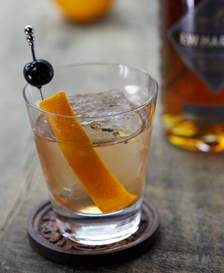 Spoon of Brown Sugar
Dash of Angostura Orange Bitters
2 Dashes Aromatic Bitters
House-made Cherries
Garnish with Orange Twist
Banana Bread Old Fashioned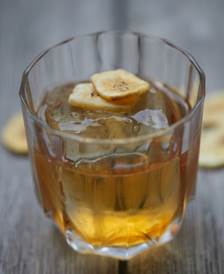 1.5 oz. Blade and Bow Kentucky Straight Bourbon Whiskey
0.5 oz. Banane du Bresil
0.25 oz. Allspice Dram
1 Dash Black Walnut Bitters
Vanilla Old Fashioned
1.5 oz. Crown Royal Vanilla
0.25 oz. Simply Syrup
3 Dashes Angostura Bitters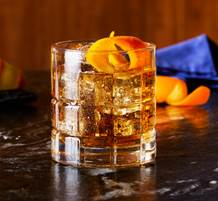 3 Dashes Orange Bitters
Orange Peel Twist
The Hilhaven Lodge Old Fashioned
1.5 oz. of The Hilhaven Lodge Blended Straight American Whiskey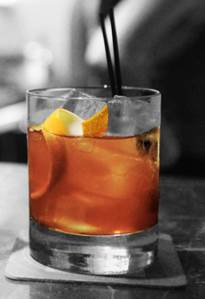 1 Sugar Cube
3 Dashes of Aromatic Bitters
1 Orange Peel
Tennessee Old Fashioned
1 oz. George Dickel No. 12 Whisky
1 tsp. Sugar
0.25 oz. Bitters
1 Splash Water
Garnish with Orange Slice, Lemon twist and Cherry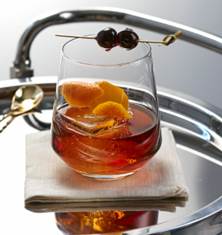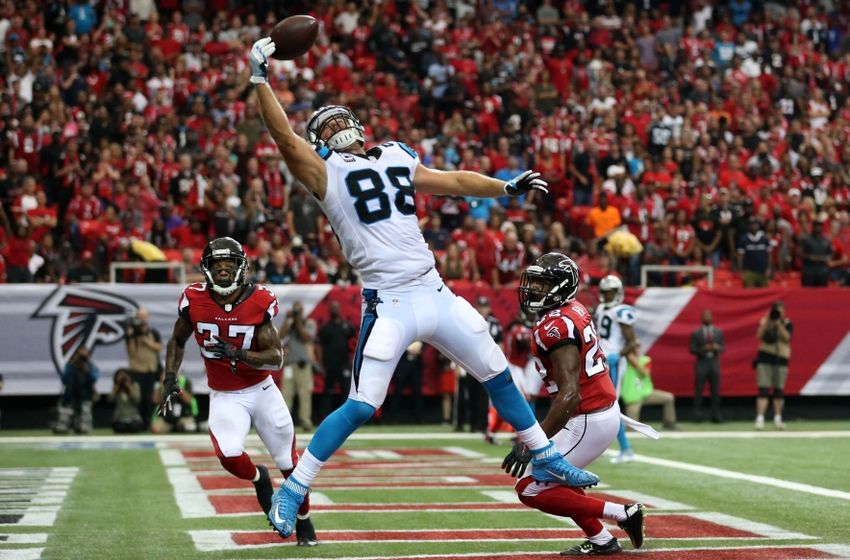 If you are out and about this holiday weekend you won't have to worry about missing any games! All you need is the go90 app. This is first time in 10 years that two NFL regular-season games are scheduled on Christmas Day. The increased threat of distracted friends and family members will surely impact thousands of holiday gatherings this
With go90, football fans are especially vulnerable to the temptation of never missing a game, even while eating a lovingly-prepared holiday dinner, listening to a distant family member discuss their new job, or while receiving that same pair of same pajamas for the eighth consecutive year.
To add to the already overwhelming pull is the fact that Verizon subscribers can watch NFL games for free from their smartphones, at any time and from anywhere without using their data.
Here is a list of games for the week.
Thursday, December 22: Giants @ Eagles
Saturday, December 24: Falcons @ Panthers, Dolphins @ Bills, Redskins @ Bears,Jets @ Patriots, Chargers @ Browns, Titians @ Jaguars, Packers @ Vikings, Colts @ Raiders, Buccaneers @ Saints, 49ers @ Rams, Cardinals @ Seahawks, Bengals @ Texans
Sunday, December 25:  Ravens @ Steelers, Broncos @ Chiefs
Monday, December 26: Lions @ Cowboys
And soccer fans out there? You can watch La Liga, Serie A, and Ligue 1 matches on go90. The app will have the Copa del Rey matches that will streamed live and absolutely free on your smartphone or tablet.
Wednesday, December 21
Sevilla vs. Formentera – 12:55 PM/EST
Barcelona vs. Hercules – 3:55 PM/EST
Thursday, December 22
Athletic vs. Racing – 2:55 PM/EST
You can download go90 via the App Store or Google Play for free, and with no subscription fees.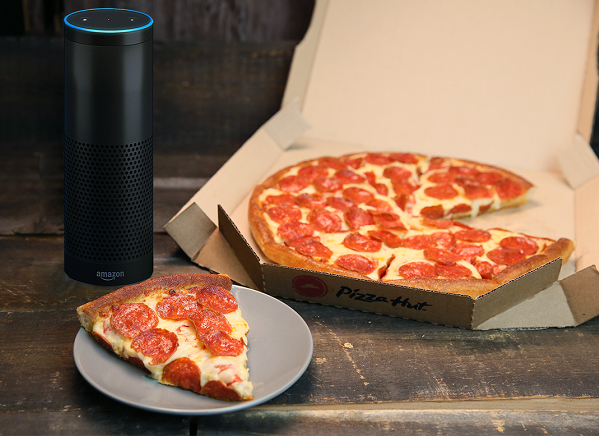 Technology is now helping out your dinner plans. If you have Alexa Voice Service from Amazon then you can now order Pizza Hut. Pizza Hut, recognized as the pizza restaurant company which serves and delivers more pizzas than any other pizza company in the world, is expanding its ordering capabilities to include Alexa Voice Service on Amazon Echo, Amazon Tap, Echo Dot, Amazon Fire TV and Fire tablets. With a simple phrase, and not a single phone or laptop lifted, Pizza Hut's new skill brings ease and convenience to the ordering experience for pizza-loving homes across the country.
The Pizza Hut skill differs from any pizza brand in the space by providing Alexa users with the convenience of ordering not only your favorites and past orders, but also directly from a menu of the most popular items from Pizza Hut.
Menu options include:
Pepperoni Pizza
Cheese Pizza
Veggie Lover's® Pizza
Meat Lover's® Pizza
Supreme Pizza
Breadsticks
Cinnamon Sticks
Pepsi
Diet Pepsi
Mist Twist
Mountain Dew
Voice command options include:
"Alexa, open Pizza Hut."
"Alexa, ask Pizza Hut for a pizza."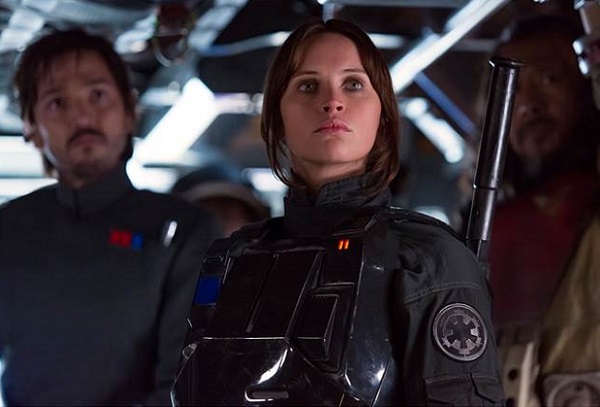 Last night I checked out Rogue One: A Star Wars Story and it was amazing! It is now playing in theaters everywhere!
Make time this weekend to see the film. It brings us right to time right before Episode IV: A New Hope. Whether you are a Star Wars fan or not you will love the action, characters, drama and special effects. For me who is a HUGE Star Wars fan this film have everything. I don't want to say too much more because I don't want to spoil it for anyone. Just be on the lookout for all the cool nods to other films and shows in the Star Wars universe.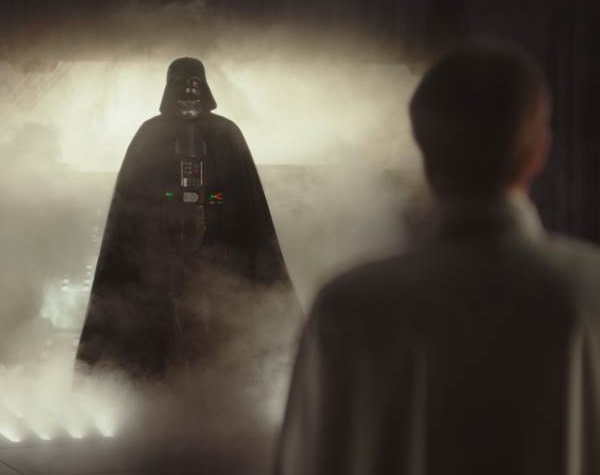 In a time of conflict, a group of unlikely heroes band together on a mission to steal the plans to the Death Star, the Empire's ultimate weapon of destruction. This key event in the Star Wars timeline brings together ordinary people who choose to do extraordinary things, and in doing so, become part of something greater than themselves.
In celebration of ROGUE ONE: A STAR WARS STORY opening, I wanted to send around a featurette that highlights the character of "Jyn Erso" played by Academy Award nominee Felicity Jones.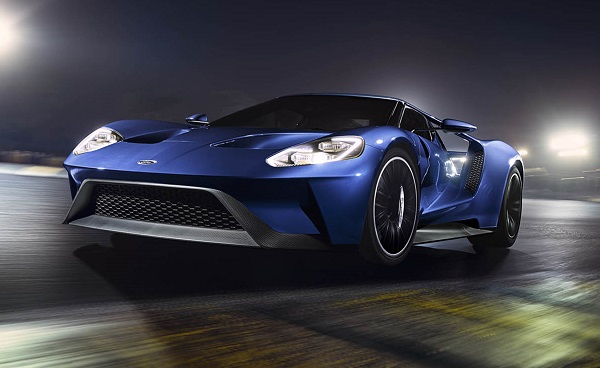 We are few days away from Christmas, but Ford has released a cool new gift for all those who love the Ford GT. The first road-going version of the all-new 2017 Ford GT has rolled off the line – heralding the beginning of production of the long-awaited halo car from Ford Performance.
In this new, low-volume assembly facility at Multimatic in Markham, Ontario, Raj Nair, Ford executive vice president, global product development, and chief technical officer, marked today's milestone by driving a Ford GT off the assembly line.
Ford GT was unveiled at the North American International Auto Show in January 2015. Less than two years later, Ford Performance is now delivering the first cars to customers around the globe.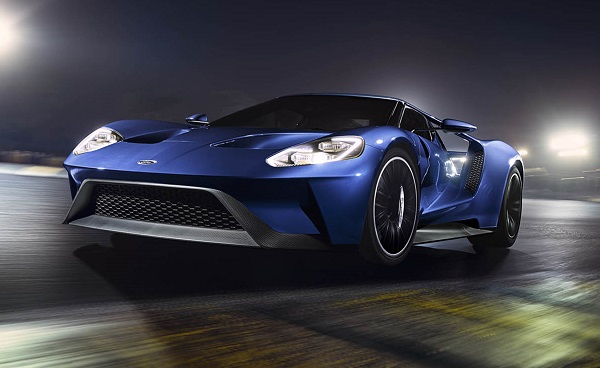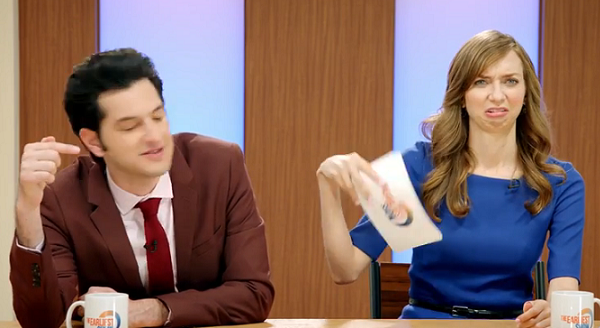 For those of you would checked the hilarious Funny or Die series The Earliest Show you are going to love this video. This series was sponsored by Cap N' Crunch. Now that the series is over the gang over at The Earliest Show made a fantastic blooper reel. You will enjoy this as much as the cast and crew did.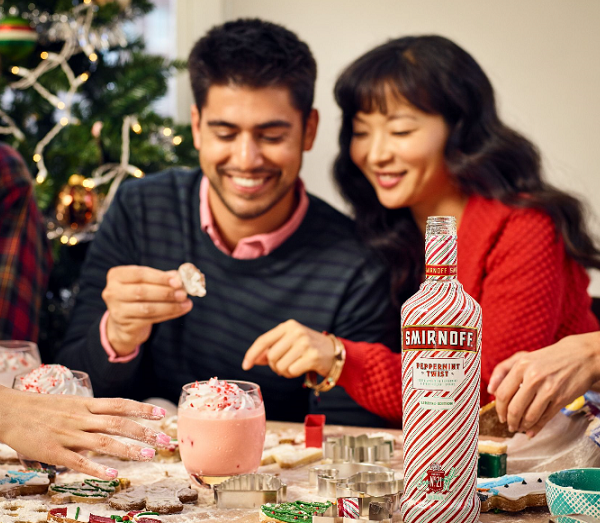 This holiday season you might want to pick up some Smirnoff No. 21 and Smirnoff Peppermint Twist for your holiday party. Both of them are both delicious, budget-friendly ingredients for festive cocktails at any of your holiday gatherings this season. We even have some delicious recipes for you to enjoy responsibly.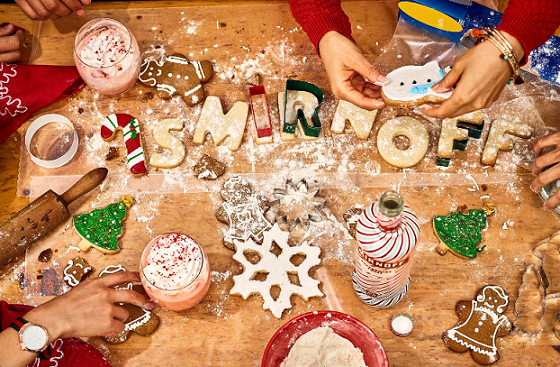 Peppermint Hot Chocolate
1.5 ounces Smirnoff Peppermint Twist Vodka
8 ounces Hot Chocolate
3-4 Peppermint Marshmallows
Chocolate Peppermint Martini
3 ounces Smirnoff Peppermint Twist Vodka
2 ounce crème de cacao
1 ounce chocolate liquor
2 ounce cream chocolate sauce & crushed peppermint for garnish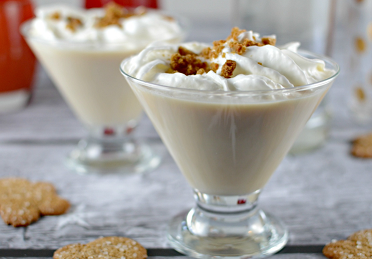 Gingerbread Martini
3 ounces Smirnoff Vodka
3 ounces Irish cream
1/2 teaspoon vanilla extract
2 ounces cream
Whipped Cream & Crushed Gingerbread cookies for garnish
The Peppermint Knitted Nog
1.5oz Smirnoff Peppermint Twist,
3oz Eggnog
Crushed Peppermint Candy & Whipped Cream for garnish
Cranberry Holiday Punch
32 ounces (1/2 container) Cranberry-Raspberry Juice
32 ounces (1/2 container) Pineapple Juice
2 Liter Cranberry Lemon-Lime Pop
750 mL bottle Smirnoff Vodka
Sliced Lemon, Limes & Frozen Cranberries for garnish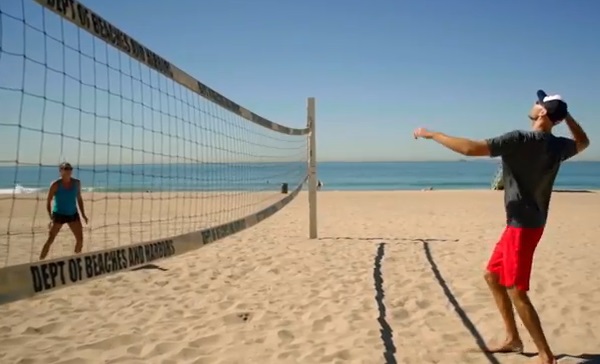 Pro Beach Volleyball Player Phil Dalhausser introduces you to the South Bay of Los Angeles, home of the famed Manhattan Beach, The Strand, and sun-soaked volleyball courts. I got to chat with 2008 Olympic Gold Medalist about why he loves LA and a bit on his training for the Olympics.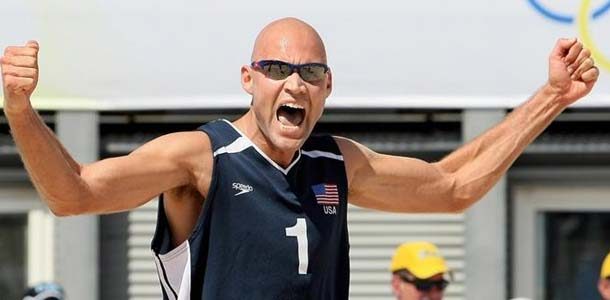 Phil started playing beach volleyball in 2005 and enjoyed a break-out year in 2006 when he partnered with Todd Rodgers, an 11 years veteran of professional beach volleyball. Since teaming up, the duo has become one of the best beach volleyball teams of all time. In the 2008 Summer Olympic Games in Beijing, Phil and Todd won the gold medal match two sets to one against Marcio Araujo and Fabio Luiz Magalhaes of Brazil. Dalhausser made nine blocks in the championship match, with five coming in the deciding third set, putting the U.S. up to a 9-1 lead and eventually winning it 15-4. Dalhausser was named tournament MVP. Phil's nickname on the tour was the "Thin Beast" and later became "Beijing Beast" after his performance in China.
To listen to the interview click HERE.
Discover all the rad things LA offers HERE.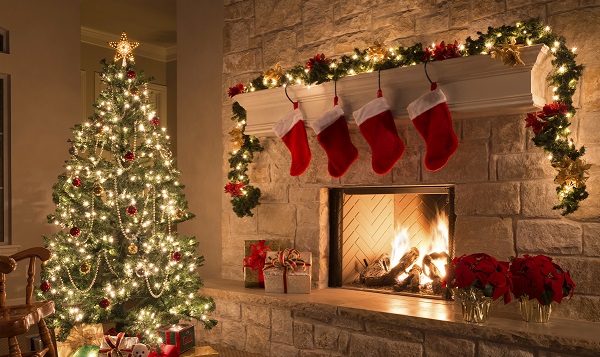 This time of the year friends and family will ask you that dreaded question, "What do you want for Christmas?" That is a nice question to ask, but then you freeze up because you don't know what to say. Well we got you covered this year. Here are some of the hottest items that you would love to see under the tree that has your name on the gift tag. Plus some of the items might not fit under the tree. The only question left is have you been naughty or nice?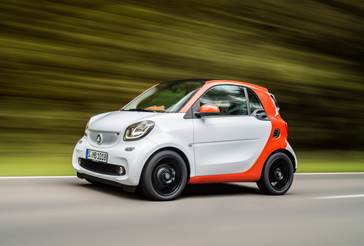 2017 smart fortwo coupe – Starting at $14,650
Treat them to style that is "smart" this holiday season. Besides having a combined fuel efficiency rating of 35mpg, the new 2017 smartfortwo coupe is the most efficient of any two-seater or subcompact car as rated by the EPA.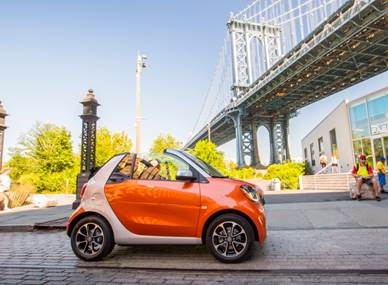 2017 smartfortwo cabrio – Starting at $18,900
Now on sale in U.S. dealers, the all-new 2017 smart fortwo cabrio is the most affordable new convertible on the market. At the touch of a button the new smart cabrio is transformed from a closed two-seater into a car with a large sliding canvas sunroof, or a full-fledged cabriolet with the soft top completely open.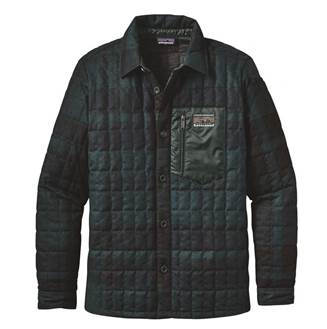 Patagonia Men's Recycled Down Jacket Shirt – $199
Insulated with 600-fill-power 100% recycled down that's reclaimed from used down products, this warm, highly compressible shirt has the fit and feel of a lightweight jacket and is made almost entirely from recycled materials.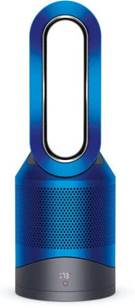 Dyson Pure Hot + Cool Link – $599.99
Part of being smart includes being aware. According to Dyson, indoor air pollution can be up to five times worse than outside. The Dyson Pure Hot + Cool Link heats and cools purified air to keep the home safe and clean. This purifier can also link to your smartphone to constantly monitor air quality.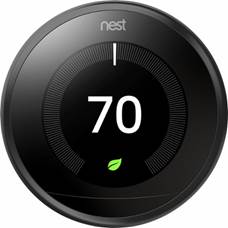 Nest Learning Thermostat – $249
The 3rd generation Nest Learning Thermostat is best yet. This thermostat learns what temperature you like, and adjusts accordingly. Connect it to your phone and you can control it from anywhere. The Nest Learning Thermostat can also detect when you're away, setting itself to an Eco Temperature to save energy.  Saving energy and cutting costs is the best gift you can give.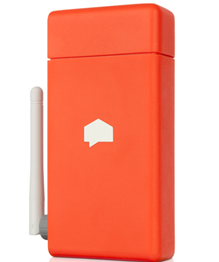 Sense Home Energy Monitor – $249
Do you have someone in your life with a sky-high energy bill, and they don't know what's causing it? That's where Sense comes in.  The device wirelessly connects to your phone and from there, you can see exactly what appliances are using energy and how much each day – continuing to keep an energy-conscious eye open.