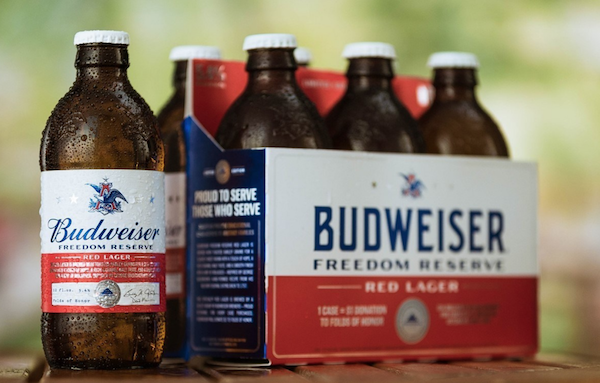 Budweiser just released news about their newest addition to its Reserve Collection – Budweiser Freedom Reserve Red Lager. The new beer was specially brewed by Budweiser's own veterans and builds on Budweiser's long-standing support of American veterans with a portion of proceeds sold this summer benefiting Folds of Honor — a nonprofit organization providing educational scholarships to military families. As of this year, the company has raised $14 Million in support of Folds of Honor.
Budweiser Freedom Reserve was specially brewed by Budweiser's own veterans and a portion of proceeds sold this summer will benefit Folds of Honor.
Budweiser Freedom Reserve Red Lager is brewed with toasted barley grains for a slightly sweet aroma with a touch of hops, a rich caramel malt taste and a smooth finish with a hint of molasses.
"To call Budweiser a partner would be an understatement – they are considered family to us and the 3,000 families their donations help to support," said Major Dan Rooney, founder and CEO of Folds of Honor. "Freedom Reserve is a great testament to their unwavering dedication and compassion for our armed forces and we salute them."
Freedom Reserve Red Lager is the second specialty lager to appear in Budweiser's Reserve Collection and is inspired by George Washington's hand-penned recipe from his personal military journal dating back to 1757. Packaged both in a vintage stubby bottle and also available in a one-pint can, the Red Lager is brewed with toasted barley grains for a slightly sweet aroma with a touch of hops, a rich caramel malt taste and a smooth finish with a hint of molasses. Marking the seventh consecutive year Budweiser is teaming up with Folds of Honor, the brand brought together a select group of Budweiser brewers who are also proud veterans to brew Freedom Reserve and their signatures are prominently featured on each bottle and can.
As the great American lager, Budweiser is committed to supporting U.S. veterans and their families, with the brand's total contributions helping to benefit more than 3,000 families across the country. To help spread the message of support this summer, Budweiser will deploy a fully integrated marketing campaign for Freedom Reserve, complete with in-store displays, online advertising and digital marketing programming along with new national TV creative airing during marquee sports moments, including the NBA Finals and NHL Stanley Cup Finals. Freedom Reserve will be available beginning in May through September 30, or while limited supplies last.
Budweiser is also partnering with alcohol delivery service Drizly to deliver a taste of summer to new Drizly customers across the country with a special promotion code to save $5.00 on the first purchase, using the code "Freedom." The offer is valid from May 1 through July 15.*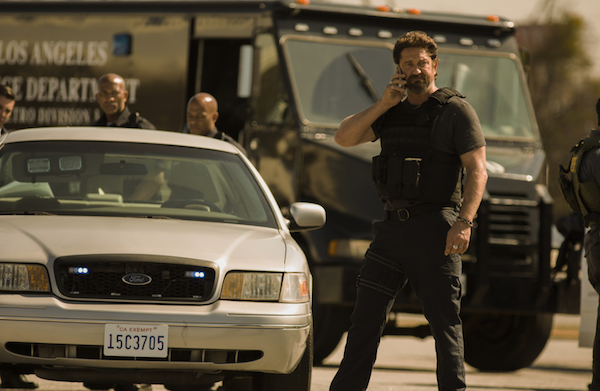 Thanks to Universal Pictures Home Entertainment you can win a Den of Thieves prize pack. It is O'Shea Jackson and Ice Cube prize pack. You can win the following items. All you need to do is tell us out of the five films below which is the one you can't wait to see. Let me know on my Twitter account here. This prize pack giveaway is to celebrate the release of Den of Thieves out now on Blu-ray and digital.
1 Blu-ray Combo Pack of Den of Thieves
1 Blu-ray Combo Pack of Straight Out of Compton
1 Blu-ray Combo Pack of Ride Along
1 Blu-ray Combo Pack of Ride Along 2
1 Blu-ray Combo Pack of Ingrid Goes West
The inevitable clash between an unbeatable crew addicted to heists and an elite unit of Los Angeles detectives comes to a head in Den of Thieves, arriving on Digital on April 10, 2018 and on Blu-ray™, DVD and On Demand on April 24, 2018 from STXfilms and Universal Pictures Home Entertainment. Directed by Christian Gudegast, the film blurs the lines between good and evil by examining the rivalry between a police unit, led by Gerard Butler), and a crew of career criminals featuring Curtis "50 Cent" Jackson, Pablo Schreiber, O'Shea Jackson Jr. and Evan Jones.
Den of Thieves is a gritty Los Angeles crime saga which follows the intersecting and often personally connected lives of an elite unit of the LA County Sheriff's Department and the state's most successful bank robbery crew as they plan a seemingly impossible heist on the Federal Reserve Bank of Downtown Los Angeles.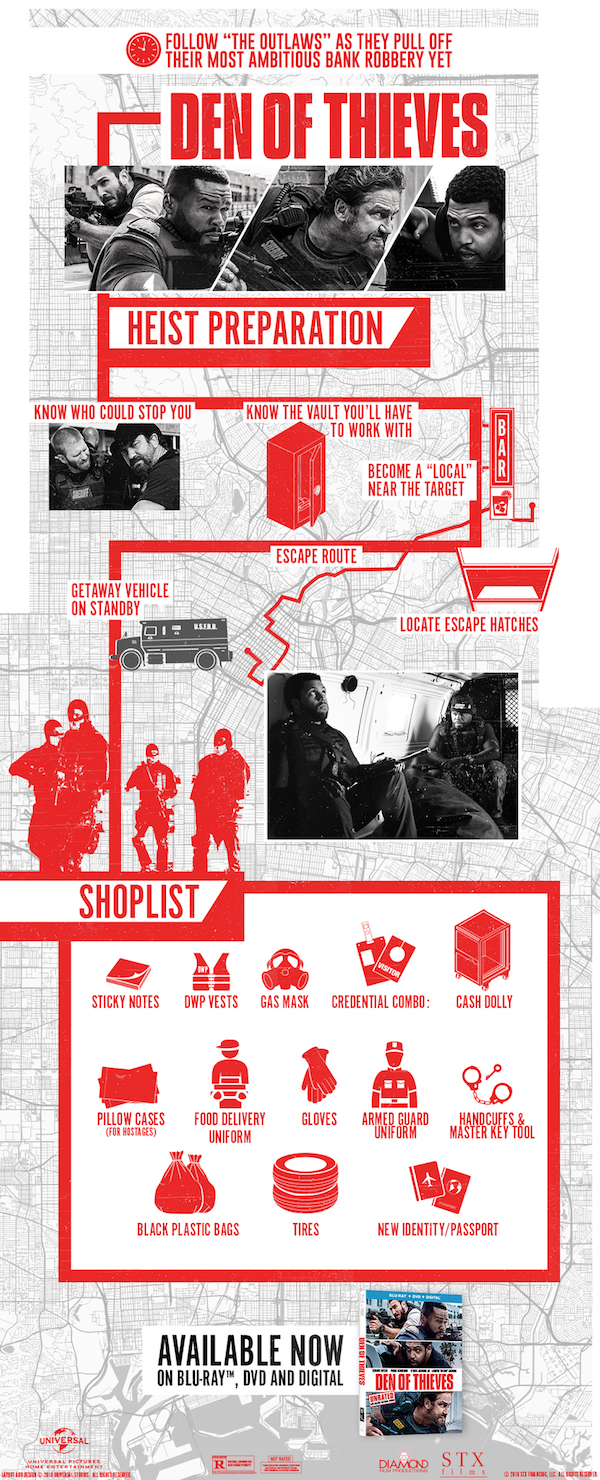 In addition to both the action-packed theatrical version and the extended unrated version with footage not seen in theaters, Den of Thieves on Blu-ray™, DVD, and Digital also features never-before seen bonus content including an alternate ending, outtakes and deleted scenes, and insightful commentary from the filmmakers. https://www.xe88-official.com
BONUS FEATURES on BLU-RAYTM, DVD AND DIGITAL
Alternate Ending
Alpha Males – The cast describes how the tough characters in the film blur the lines between the good guys and the bad guys.
Into the Den – Director Christian Gudegast and the cast describe the two brotherhoods within the film, the renegades and the outlaws, and their unique sets of skills.
Alameda Corridor – The cast and director discuss filming the intense scene that take place on the streets of L.A. and the extensive weapons training it took to film it.
Outtakes and Deleted Scenes
Commentary with Director Christian Gudegast and Producer Tucker Tooley
Den of Thieves Theatrical Cut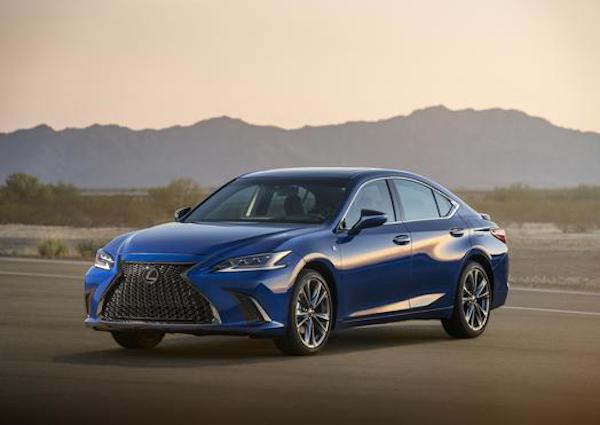 Yesterday Lexus released some very cool news.  After six generations of unprecedented success in the entry-luxury sedan category, the next-generation Lexus ES is forging a new, more ambitious path. Long known for its unparalleled comfort, refinement and luxury appointments, the seventh-generation ES builds on its strengths with an all-new chassis that allows for a more dynamic exterior design and the introduction of the first ES F SPORT.
Representing the third vehicle in the Future Chapter of Lexus that started with the LC coupe and LS sedan, the new ES expands that vision of the brand's future to a broader audience. Traditional buyers will find the new ES more spacious, quieter and safer than ever before while a new generation of customers will be introduced to a sedan with sharpened performance, class-leading active safety technology and a level of craftsmanship rarely found in this segment.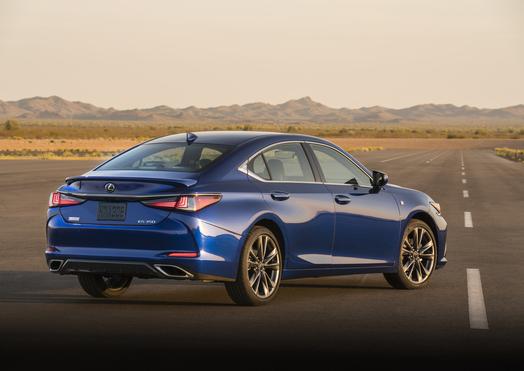 The engineering team led by Yasuhiro Sakakibara had one clear goal when it came to the ES: transform the image of the ES. That meant turning a sedan known primarily for comfort and quietness into one that is equally capable of delivering class-leading handling and power that you can feel and hear.
According to Sakakibara, this ES was built to deliver a fundamentally higher level of performance than any of its predecessors. "We knew that this ES had to feel responsive and easy to drive, no matter what kind of road it was on and that can only be achieved with a solid foundation."
The starting point was the newly developed GA-K chassis. It's an exceptionally rigid front-wheel drive chassis, rivalling the GA-L rear-wheel drive platform used for the LC coupe and LS sedan in terms of torsional stiffness. Various grades of high-tensile steel reduce weight versus previous platforms while additional enhancements like an all-new multi-link rear suspension design, rack-mounted electric power steering and a V-brace mounted behind the rear seat gave the engineers the flexibility to tune the ES with a newfound level of precision.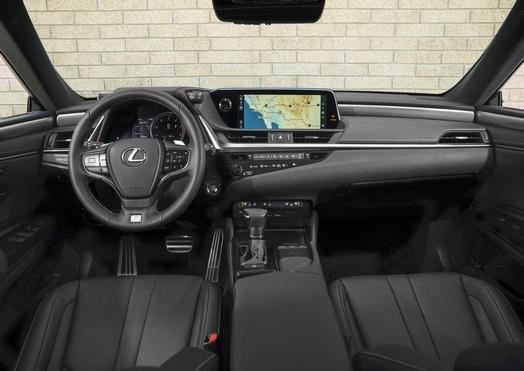 All of the upgrades to the chassis were designed to deliver a sense of comforting predictability coupled with a feeling of quick response to every movement. Δείτε πώς το Cialis μπορεί να βοηθήσει τη στυτική σας δυσλειτουργία. Το φάρμακο στην Ελλάδα που σίγουρα θα καταπολεμήσει τη στυτική δυσλειτουργία Yoshiaki Ito, chief test driver for Lexus, describes the ES's heightened level and refined definition of comfort by saying: "We want every kind of driver to feel a sense of complete control when they are behind the wheel of the ES. It's a level of comfort that goes beyond merely delivering a smooth ride."
When it goes on sale in September, the 2019 Lexus ES will usher in a new era for one of the brand's most popular models. Much like the flagship LS, the new ES sedan addresses the need to engage a broader range of customers. It delivers everything that traditional Lexus buyers expect along with elements that will draw in those who haven't considered the brand before. Bolder styling, more dynamic performance, unique cabin materials and the latest technology add a chapter to the ES story that hasn't been told, but that all changes in 2018.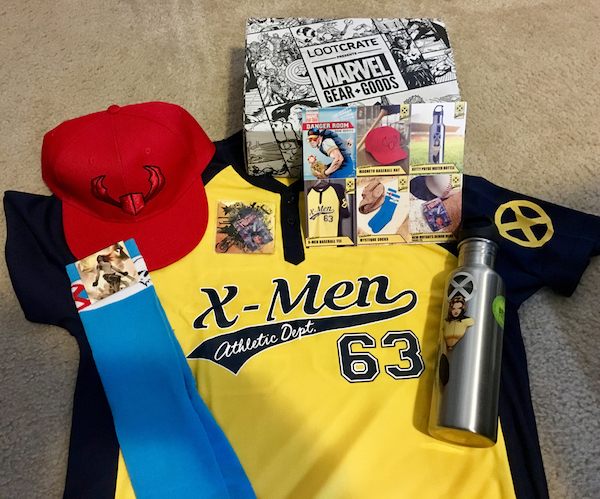 Loot Crate's Marvel Gear and Goods theme for April was the X-Men. In each of the Marvel Gear and Goods crate you will get a bunch cool items that are things that you can showcase in your house, wear and even drink out of. In each Gear and Goods create you will find around 4-6 officially licensed and exclusive items in every crate. The cost is around $36, but each crate has items with at least $75 in value.
In the crate you will find the following items:
Magneto Baseball Hat (Exclusive)
Kitty Pryde Water Bottle (Exclusive)
X-Men Baseball Tee (Exclusive)
Mystique Socks (Exclusive)
New Mutants Demon Bear Enamel Pin (Exclusive)
I really loved the X-Men baseball tee. It is great to wear out during the spring and summer months. The yellow and blue color theme for the baseball jersey takes me back to the 1990's X-Men animated series where the team's colors were yellow and blue.
The Magneto hat is a snapback. While I prefer the FlexFit style of hat this particular snapback hat feels comfortable. It has a great drawing of Magento underneath the brim of the hat. Designed to fit your curves and flatter your shape, you'll ooze confidence in our supportive swimwear. Whether you're looking for mix and match bikini separates, bold printed tankinis or floaty swim dresses and supportive swimsuits, you'll find it here in our ladies swimwear collection. Plus Sizes swimwear also offers a variety of pieces in bright hues, bold prints and vivacious designs in plus size one pieces, plus size bikinis and cover up. Check out our latest plus size fashions including, plus size dresses, plus size jumpsuits and rompers with all the trendiest designs in cut-outs, patterns and ma
If you like what you see make sure you sign up for the Marvel Gear and Goods crate subscription. There are different themed crates as well. There is a Loot Anime, Loot Gaming, Loot Pets, Firefly, and LVLUp. They even have limited edition Star Wars and Call of Duty crates. You can pick out the best one that fits your style and your budget. Go to www.lootcrate.com for more info on each one and to start your subscription today!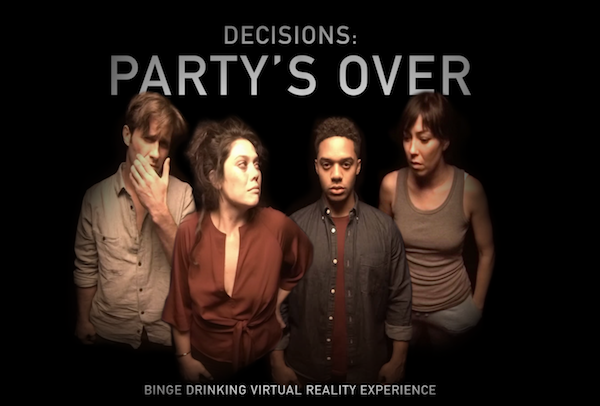 Sometimes we might not party responsibly. Diageo, a global leader in beverage alcohol is looking to change that. They just unveiled its second installment in a ground-breaking virtual reality (VR) experience that will immerse consumers in a first-person, multi-perspective story about the dangers of binge drinking.
In time for Cinco de Mayo and Memorial Day Weekend – two of the most popular times for alcohol consumption in the U.S. – the virtual reality experience allows consumers to follow along with four different storylines to see, hear and feel the consequences that can occur as a result of one bad decision.
According to the Centers for Disease Control there are approximately six alcohol poisoning deaths per day, and approximately 50 percent of sexual assaults involve alcohol. Through this virtual reality experience, Diageo is leveraging innovative technology with the hope of reducing binge drinking and its detrimental outcomes.
Following the success of Diageo's first video in the VR series that placed consumers in the front seat of a fatal drunk driving crash and led 73 percent of viewers surveyed after watching the film to say they are now more likely to stop other people from drinking and driving, the brand hopes to have a similar impact on consumer behavior with "Decisions: Party's Over.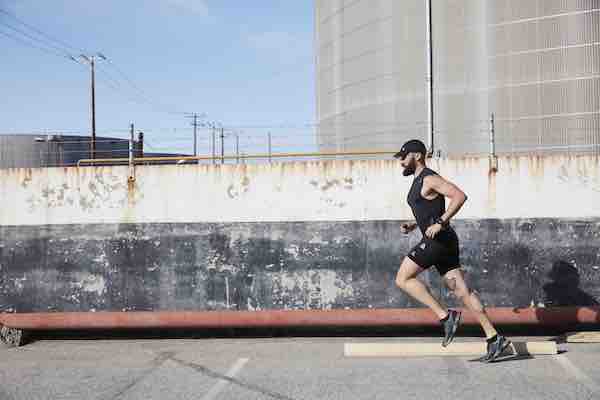 Reebok is launching a cool new campaign. In a new video we see renowned street style photographer and avid runner Adam Katz Sinding share his views on balancing work and running.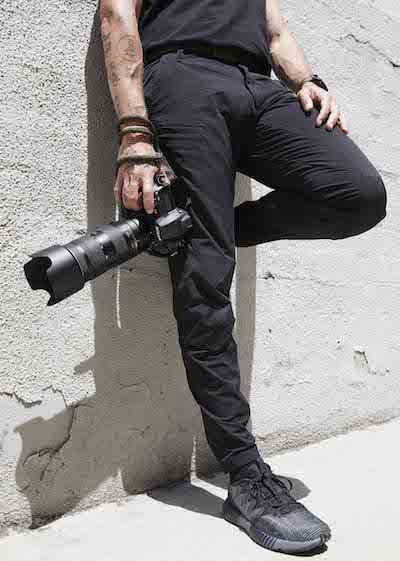 Adam is the first of four partners in Reebok's new Fusion series, which pays tribute to the brand's newly released Fusion Flexweave sneaker by profiling individuals who fuse their passion for fitness with their art. For Adam, his dual passions of running and photography have helped shaped who he is today and allow him to stay grounded in a life constantly on the road. Reklama: muitines tarpininko ir geležinkelio krovos paslaugos, eksporto ir importo deklaracija, sandėliavimas, tarptautiniai pervežimai, Equinox programa, lipdukų spausdinimas, 3PL logistika https://www.talga.lt/muitines-tarpininku-paslaugos/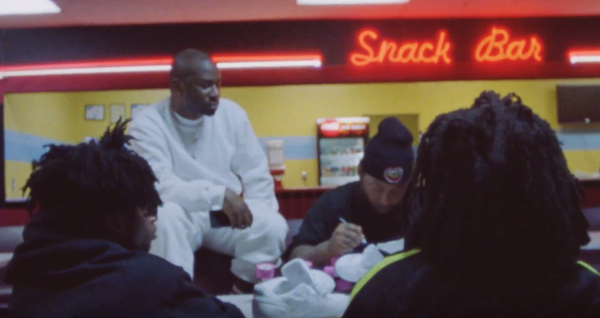 On the heels of their "3:AM" launch in New York City, Reebok Classic and Foot Locker continue to celebrate the endless energy of the early morning hours by taking their latest installment of the content and event series to the streets of Atlanta.
Through a film short and an exclusive footwear and apparel collection, Reebok Classic and Foot Locker have partnered with Atlanta-based creative collective LVRN, aka LoveRenaissance, and noted local artist FRKO RICO, aka Freako Rico, to examine how the city sparks creativity and fuels inspiration in the early morning hours.
In the 3:AM Atlanta launch video you follow the LVRN founders and FRKO RICO across the city to capture an intimate glimpse of where they draw their late-night inspiration. The raw film tours emblematic Atlanta hotspots such as Cascade roller-skating rink, mural-adorned Little Five Points and tattoo parlor City of Ink, while featuring the crews' inner circle of friends and family.
The limited-edition collection of 3:AM Atlanta product will be available exclusively at Foot Locker, Footlocker.com and Reebok.com on April 27. Play online games at the best friv 2 games this website.
For more information on 3:AM Atlanta and to learn more about the future stops on the 3:AM journey, please visit: www.reebok.com/us/3am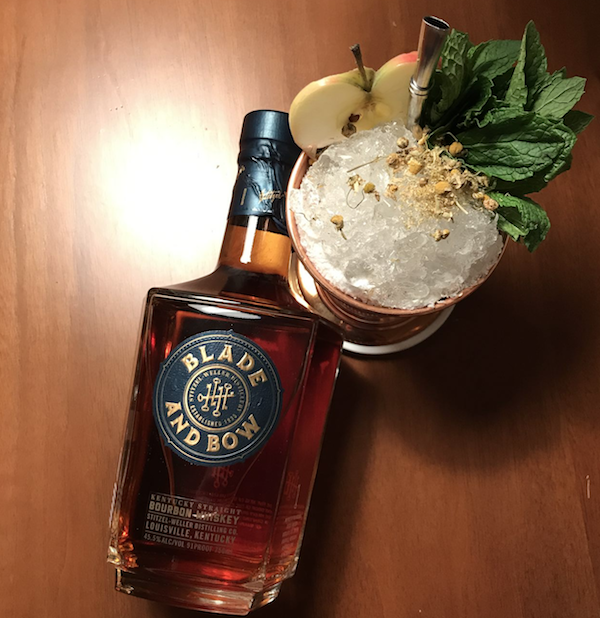 Who is ready for the Kentucky Derby? As you gear up for this year's annual running of the Kentucky Derby, don't forget the festive cocktails.  Perfect for any southern-inspired party, these locally inspired Juleps are sure to be a winner.
Blade and Bow Kentucky Straight Bourbon teamed up with four bartenders to create their state's unique spin on the classic Mint Julep. Each recipe reflects the region through locally sourced ingredients and a clever title.
Blade and Bow Hudson Valley Julep
1.25 oz. Blade and Bow Kentucky Straight Bourbon Whiskey
.5 oz. Manzanilla Sherry
.5 oz. Quality Apple Juice (Fresher the Better)
.25 oz. Chamomile & Vanilla Syrup
Method: Build
Glassware: Julep Cup
Garnish: Apple Slice, Fresh Mint, Chamomile Flowers
Instructions: Add all ingredients into a julep cup. Top with crushed ice and garnish with fresh mint, and apple slice and chamomile flowers. Serve with a straw.
*Chamomile and Vanilla Syrup:
Ingredients:
1 Vanilla pod
2 Tablespoons Chamomile Tea
1 Cup (8 oz.) Water
2 Cups (16 oz.) Sugar
Method:
Split the vanilla pod and scrape seeds into pot, add Chamomile tea, sugar and water and mix together. Bring to a simmer. Remove from heat and let sit for 15 minutes. Strain through fine mesh strainer, bottle, label and store in refrigerator.
Blade and Bow Tie: The Julep from the ATLiens
1.25oz Blade and Bow Kentucky Straight Bourbon Whiskey
1oz Coca Cola, Grilled Peach, Brown Sugar reduction syrup
Palm full of fresh mint leaves
Crushed Ice
Service: Strain well shaken tin over crushed ice.
Garnish: Garnish with grilled peach and as many beautiful smelling mint sprigs as possible.
Instructions: In a mixing tin add Blade and Bow Kentucky Straight Bourbon, Coca-Cola Grilled Peach Brown Sugar syrup, and a palm full of fresh mint leaves. Shake with ice.
*Coca Cola Peach Brown Sugar Reduction Syrup
1 1/2 cups coca cola
1 tbsp brown sugar
1 cup water, reduced ¾
One whole peach grilled and sliced. Strained.
Charleston Inspired Blade and Bow Mint Julep
1.25oz Blade and Bow Bourbon
2oz Loquat Leaf Tea
1 bar spoon simple syrup (1:1)
8 sprigs of mint (3 for garnish)
Garnish: Mint bouquet, dehydrated lemon wheel (optional), 2 loquat leaves (optional)
Glassware: Julep Mug
Ice: Crushed
Origin: Ryan Welliver, Blade and Bow, 2018
Instructions: Add bourbon, tea, syrup, 5 sprigs of Mint to julep mug and lightly muddle mint. Fill mug half way with crushed ice and swizzle. Top with more crushed ice and garnish.
(Muddle a fresh loquat during the summertime, when they are ripe, for a brighter, fruitier variation)
*Loquat Leaf Tea
15 grams dried loquat leaves (coarse grind)
2 cups filtered water
Method:
Bring loquat leaves and water to a rolling boil over medium-high heat. Reduce heat and simmer for 15 minutes, stirring occasionally. Turn off heat and leave mixture to cool for 10 minutes. Strain mixture through tea strainer and/or coffee filter (I used both). Store refrigerated in airtight container for up to a week.
Hill Country Julep
1 Teaspoon peach Jam or Marmalade
½ Teaspoon Agave Syrup
1.25 oz Blade and Bow
12 Hand Rolled Spearmint Leaves
Glassware: Julep Mug
Ice: Crushed
Instructions: Wash and hand roll about 12 leaves of spearmint.  Then add half a teaspoon of agave syrup and a heaping teaspoon of peach jam or marmalade.  Stir the ingredients well before adding the ice, to give the marmalade a chance to dissolve into the whiskey.  Add a heaping amount of crushed ice, and garnish with a beautiful bunch of fresh mint, so that every sip smells like heaven.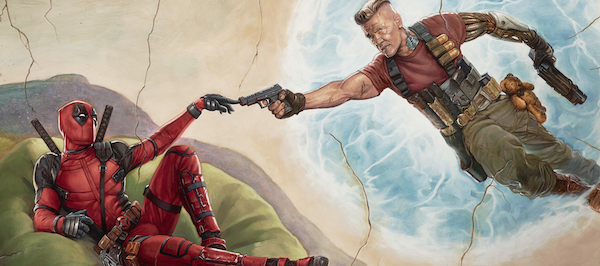 Not only does Deadpool keep it 100 in the movies, but his synopsis too. After surviving a near fatal bovine attack, a disfigured cafeteria chef (Wade Wilson) struggles to fulfill his dream of becoming Mayberry's hottest bartender while also learning to cope with his lost sense of taste. Searching to regain his spice for life, as well as a flux capacitor, Wade must battle ninjas, the yakuza, and a pack of sexually aggressive canines, as he journeys around the world to discover the importance of family, friendship, and flavor – finding a new taste for adventure and earning the coveted coffee mug title of World's Best Lover.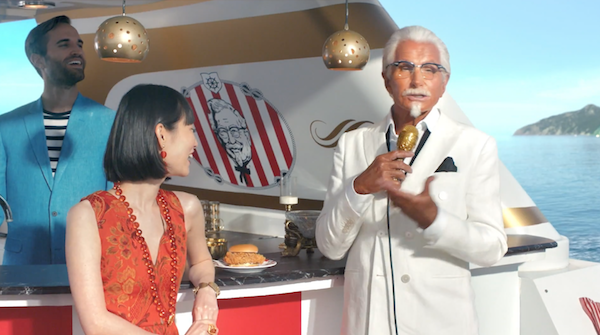 In the every changing Colonel carousel KFC announced today that George Hamilton, the very tan Hollywood legend, is returning to his most coveted role as the Extra Crispy Colonel to introduce KFC's newest menu item, the Crispy Colonel chicken sandwich.
In the latest summer-inspired ad campaign, Hamilton lives his very best, extra crispy lifestyle as he introduces the Crispy Colonel: a classic chicken filet, hand-breaded in KFC kitchens and made to order by the KFC fried chicken experts with mayo and pickles on a bun.
The Crispy Colonel is also available in KFC's three signature southern-inspired flavors: Smoky Mountain BBQ, Nashville Hot, Georgia Gold, with a fourth, unexpectedly delicious flavor being introduced this summer for a very limited time.