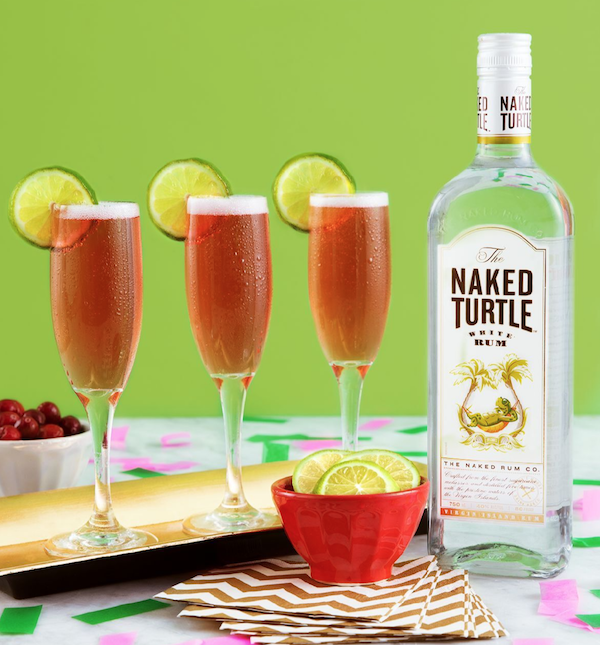 If you have a New Years Resolution you might want to try Naked White Turtle Rum. To make sure a little holiday spirit gets in your glass these next few days we wanted to pass along some Naked Turtle White Rum cocktails. The below Naked Turtle White Rum cocktails will steal the show whether you're hosting a gathering or want to be the MVP party guest.
With Naked Turtle the season of giving is all year long since every bottle of the gluten-free, preservative-free, five-times distilled rum made, a donation is made to the Sea Turtle Conservancy (STC) to save a baby sea turtle.
Looking for a New Year's Eve signature cocktail? Try the Naked Cranberry Fizz a cocktail you can sip guilt-free while you get ready to ring in the New Year!
Naked Cranberry Fizz
Ingredients:
1 oz. The Naked Turtle White Rum
2 oz. Cranberry Juice
2 Lime Wedges/Wheels
Champagne
Directions:
Add The Naked Turtle Rum, cranberry juice, and squeeze of fresh lime wedge to a shaker filled with ice. Shake and strain into champagne flute. Top with champagne and garnish with a lime wheel.
Naked Hot Toddy
Ingredients:
1.5 oz. The Naked Turtle White Rum
3 oz. Apple Cider
0.25 oz. Raw Honey
0.25 oz. Ginger Syrup
2 Lemon Wedges
4 Cloves
1 Cinnamon Stick
Directions:
Add apple cider, honey, ginger syrup, and squeeze of a fresh lemon wedge to a kettle. Heat until warm. Add The Naked Turtle Rum to mug, then combine with apple cider mixture. Garnish with a lemon wedge, cloves, and cinnamon stick.
Naked Cranberry Mule
Ingredients:
2 oz. The Naked Turtle White Rum
3 oz. Cranberry Juice
2 oz. Ginger Beer
1 Lime Wedge
Directions:
Fill a copper mug with ice. Add The Naked Turtle Rum, cranberry juice, and ginger beer. Garnish with a lime wedge and fresh cranberries.
Naked Pomegranate Sangria (Serves 8-10)
Ingredients:
1 Cup The Naked Turtle White Rum
1 Bottle Malbec (or Dry Red Wine)
4 oz. Agave Nectar
1 ½ Cups Apple Cider
1 Cup Pomegranate Seeds
2 Apples, Sliced
Directions:
Combine The Naked Turtle Rum, red wine, agave nectar, and apple cider in a large pitcher. Stir in pomegranate seeds and sliced apples. Refrigerate before serving.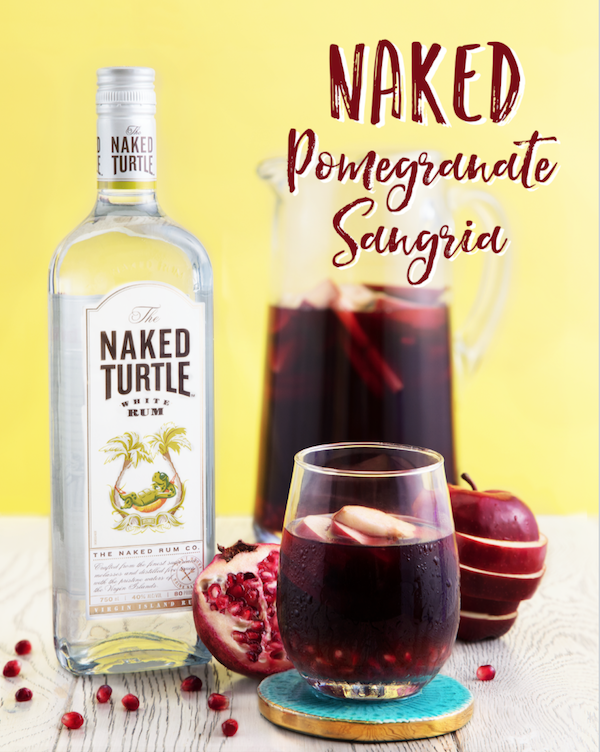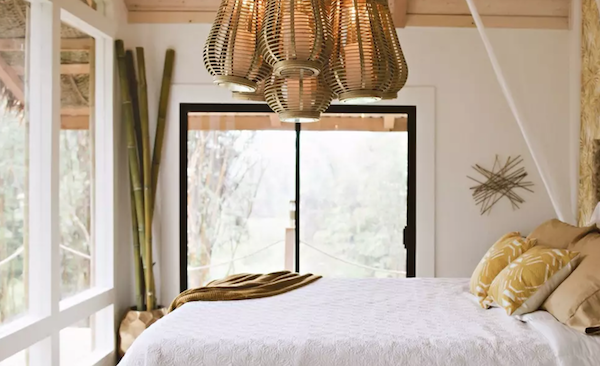 Looking for a great vacation this holiday season? How about Hawaii? Airbnb, a people-powered platform that brings together where you stay, what you do and the people you meet all into one place, is excited to announce the launch of experiences in Hawaii,  the latest market to join the ranks of other global Airbnb Trips destinations, including New York, London, Rome, Paris, and Tokyo. Starting today, visitors and locals alike can book over 100 experiences across the islands, offering travelers the opportunity to explore the people and places that make Hawaii a truly unique and special place.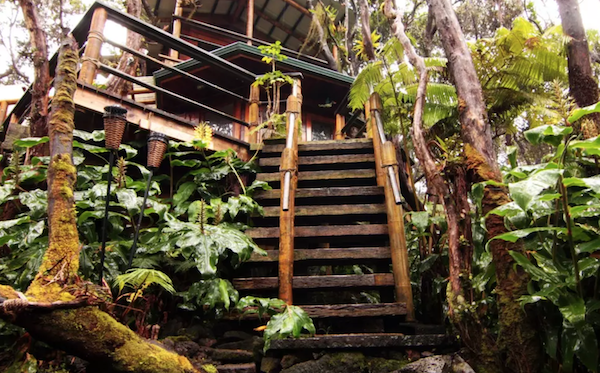 As part of a poll on Hawaii travel conducted by Airbnb and SurveyMonkey*,  it was revealed that while taking in Hawaii's natural beauty is a must do (88%) when visiting,  two-thirds (67%) of Americans want to experience the islands and all it has to offer through the curated lens of local expert. Three in five (57%) surveyed said they want to experience a side of a destination they couldn't see from typical tourist districts and attractions.
From learning the ancient art of hula and chants with a revered Kumu to setting sail aboard a handbuilt traditional outrigger canoe with a local waterman, Airbnb experiences allow visitors to immerse themselves and celebrate the uniqueness of Hawaii's history and culture.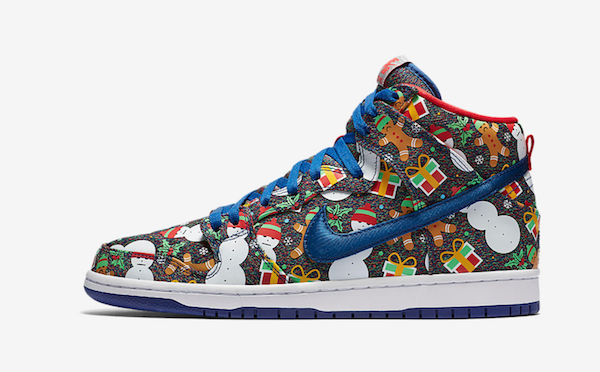 If you are looking for kicks to match or not match your ugly Christmas sweater then you should see what Nike released this month. Nike SB and Concepts are no stranger to collaboration. Among all the work put out together, 2013 saw Concepts bring to life the debut ugly sweater-inspired Dunk in two fitting colorways. Continuing their storytelling expertise, Concepts now lights up the holiday season once again. The new SB Dunk keeps with tradition in a design featuring festive detailing and a printed sockliner for Concepts' latest iteration of the ugly sweater-inspired theme.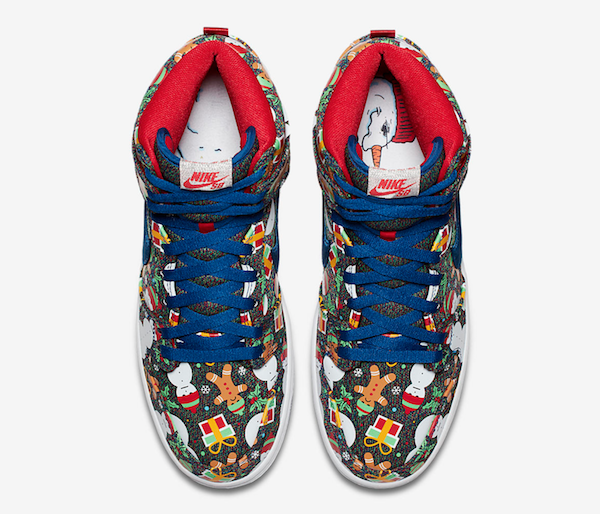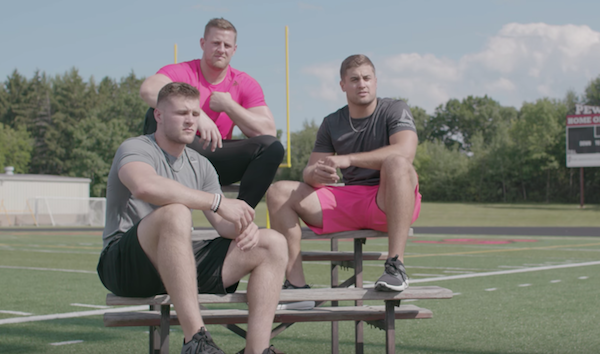 Some cool news coming out of Reebok recently. They announced the launch of the Reebok Hydrorush, the newest men's functional training shoe from the global fitness leader. Put to the test by one of the most athletic families in sports, the Watt brothers, the Reebok Hydrorush is built from the ground up to withstand the tough workouts of even the highest performing professional athletes.
The Reebok Hydrorush helps enable athletes of any level to attack their workout with the same unyielding drive as the Watt Brothers. With maximum foot security and a full rubber outsole for workouts on all surfaces, the shoe provides everything needed to achieve peak training performance.
Defined by a constant commitment to redefining their own boundaries, J.J., Derek and T.J. Watt rely on the Hydrorush in training to help improve performance on the field. Now, athletes nationwide can join the Watts in their relentless pursuit of greatness with Reebok's latest release.
Additional technology and comfort benefits of the Hydrorush include:
• Unmatched Responsiveness: Dual density liquid foam technology cushions during high impact movements
• Versatile Traction: Full rubber outsole for workouts on all surfaces
• Dependable Security: Midfoot stability supports quick cuts and changing direction
Reebok ambassador Derek Watt says, "Every time I step on the field, film room, or hit the gym, I try to give it my full effort and leave everything out there. The Hydrorush is the perfect shoe to train in because I can do any workout – from speed drills to lifting and agility – all in one shoe.  The Hydrorush adds tremendous value to my training and allows me to perform at my best both on and off the field."
"What I've learned from my brothers is that what you see on the field is the result of the intense training off of it. As a rookie this year, I've had to train harder than I ever had to before, and the Hydrorush is the perfect shoe for me to do this.  It is breathable, lightweight, and a style that I can wear both in and out of the gym," adds Reebok ambassador TJ Watt.
On the development of the Reebok Hydrorush, Tal Short, Project Manager, said: "We know our customers need to have a shoe that can adapt to their training as and when they need it. We developed the Hydrorush to attack and withstand any level of training, whether it's professional athletes training to enhance their game or high schoolers striving to make varsity. At an affordable price point of $80, the Hydrorush is an accessible and essential tool for any athlete or individual who's looking to take their performance to the next level."
The Hydrorush is now available for purchase at Reebok.com for $80. For more information visit www.reebok.com/watt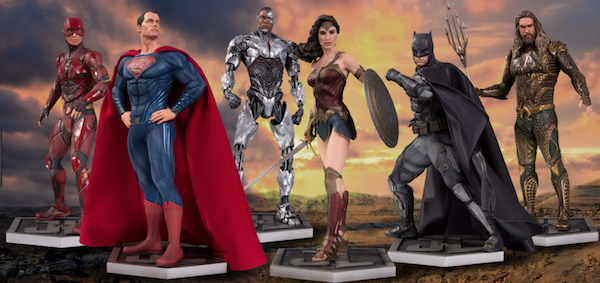 DC Collectibles is the award-winning line of collectibles directly from the source – DC Entertainment.   The collection includes limited edition statues, action figures, prop replicas and busts inspired by DC's iconic characters and stories. Based on unparalleled access to the source material, DC Collectibles delivers master designs and exceptional workmanship. For nearly 20 years, DC Collectibles' commitment to quality and authenticity has been recognized by DC fans worldwide.
Recently I spoke with Jim Fletcher who is the Excecutive Creative Director of DC Collectibles. He spoke about the latest that DC Comics has to offer in the of cool comic book collectibles. We talk about the latest statue line from The Justice League movie to how things are made and which projects Jim and his team work on. Jim also tells us who his favorite DC Comics character is. Check out the interview by clicking here.
For the The Justice League statue line there is six total statues. There is Superman, Wonder Woman, Batman, Cyborg, The Flash and Aquaman. Each statue looks like the actors that played them in the movie. The costumes are a direct representations from the ones you saw in the film. The attention to detail is remarkable. As a collector I have different statues in my collection, but I haven't seen the quality of craftsmanship for the sticker price of $150.00. Other statues from different companies are more expensive, but really don't compare to the quality in these statues.
If you have a comic book fan on your holiday list these Justice League statues will make them very happy to find these statues under the tree.
Each statue measures 12-inches tall and comes with an included base. The Edition Size for each statue is 5000. For more on The Justice League statues and other items go to dccollectibles.com.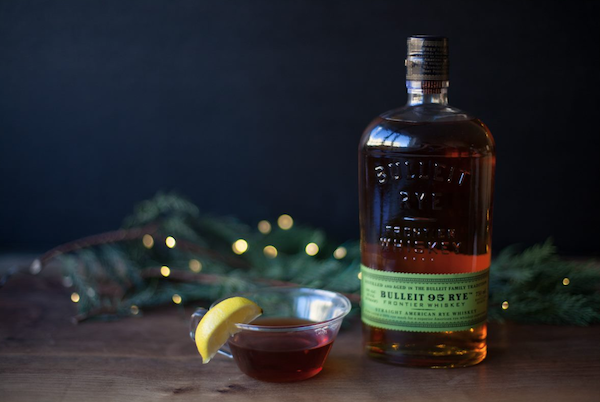 As the winter season approaches we are looking for all the way to keep ourselves warm. Bulleit Frontier Whiskey and Portland based, Smith Teamaker have three great recipes for you to enjoy a nice warm beverage. The two companies have partnered this season for a creative spin on the classic hot toddy, the unofficial drink of winter festivities.
You can use Bulleit Bourbon and Bulleit Rye this winter and you can even be ready for at holiday gatherings with these recipes. You can also use these recipes for National Hot Toddy Day on January 11th. As always please enjoy responsibly this winter as you sip on the recipes below.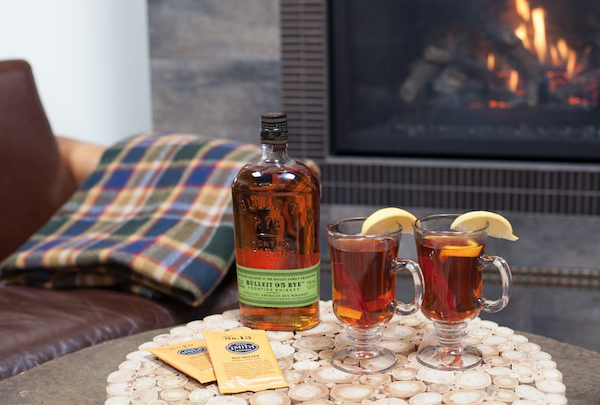 Hot for Rye Toddy
Place 1 Smith Teamaker Red Nectar sachet in a cup or mug
Add boiling water, leaving room for the whiskey
Steep 5 min
Add 1 1/4 oz. Bulleit Rye
Remove tea sachet
Recommended twists or additions:
Add orange peel
Add 1-2 cloves
Add 1 cinnamon stick
Add 1 tablespoon raw honey
Garnish with lemon wedge
Tasting Notes from Tony Tellin, Smith Head Teamaker: The wood and fruit top notes and creamy center of the tea complement the vanilla and oak character of Bulleit Rye. The orange peel adds citrus, building on the mulled spices and natural spice elements of Bulleit Rye. Rooibos and Honeybush herbal infusions are both grown and sourced from South Africa. This is a comforting Hot Toddy best enjoyed in front of a roaring fire.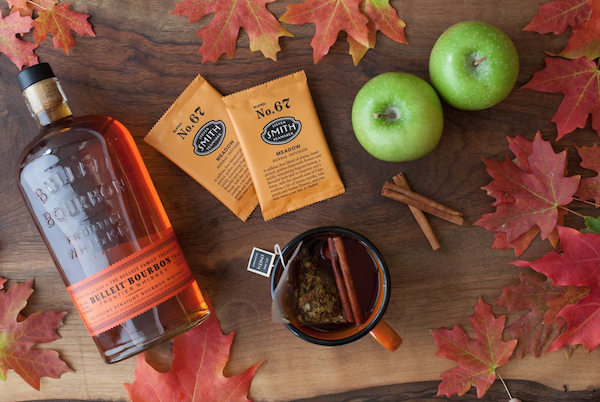 Kentucky Meadow Hot Toddy
Place 1 Smith Teamaker Meadow sachet in a cup or mug
Add boiling water, leaving room for the whiskey
Steep 5 min
Add 1 1/4 oz. Bulleit Bourbon
Remove sachet
Recommended twists or additions:
Add green apple peel
Add cinnamon stick
Add 1 tablespoon raw honey or maple syrup
Garnish with apple wedge
Shave nutmeg on top of final beverage
Tasting Notes from Tony Tellin, Smith Head Teamaker: This cocktail has flavor profiles of maple and apple, a perfect pair for colder weather. The chamomile in our Meadow tea pairs well with apple and has a floral, woody character. Adding green apple skin adds tannin, acidity and further drives apple top notes and  flavor. Together cinnamon and nutmeg create a mulled spice and apple pie like spice complexity.
Winter on the Frontier Toddy
Place 1 Smith Teamaker Lord Bergamot sachet in a cup or mug
Add boiling water leaving room for the whiskey
Steep 5 min
Add 1 1/4 oz. Bulleit Rye
Remove sachet
Recommended twists or additions:
Add lemon peel
Add French lavender
Add pink peppercorns
Garnish with lemon
Tasting Notes from Tony Tellin, Smith Head Teamaker:  Bergamot is known for its citrus and floral notes. Adding lavender and lemon peel is my favorite way to enjoy this Hot Toddy. I get a lot of vanilla from Bulleit Rye, making a drink that's a little floral, but not too sweet.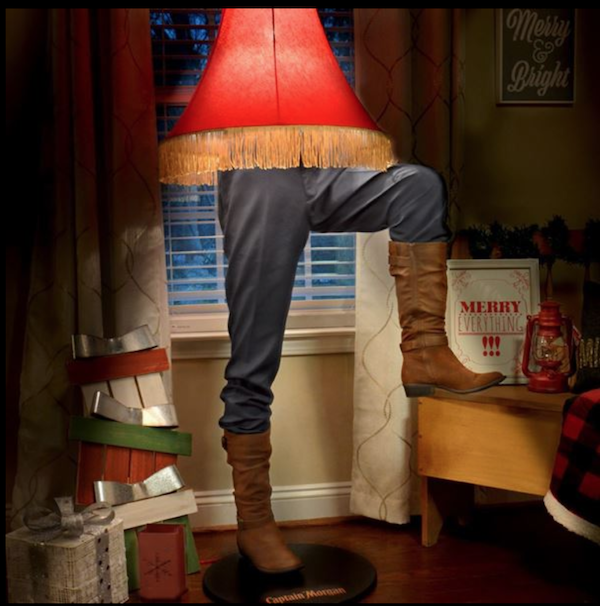 Are looking to have some holiday decorations that are one of a kind? Well now you can. Captain Morgan is getting in on the holiday spirit this season with a limited, exclusive release of the Leg Up Lamp - Captain's twist on the iconic prop that we have 24 hours to spot on TV every Dec. 25th.
To celebrate the arrival of the season and truly #HolidayLikeACaptain, Captain Morgan is releasing these outrageous 4 ½ foot-tall lamps in the shape of the Captain's signature pose. They'll be available for an absolute steal at $499 on captainmorganstore.com, but you'll have to act fast to get your hands on one – only five will be available for purchase during the Captain's flash sale beginning at 12:01 a.m. on Wednesday, Dec. 13th.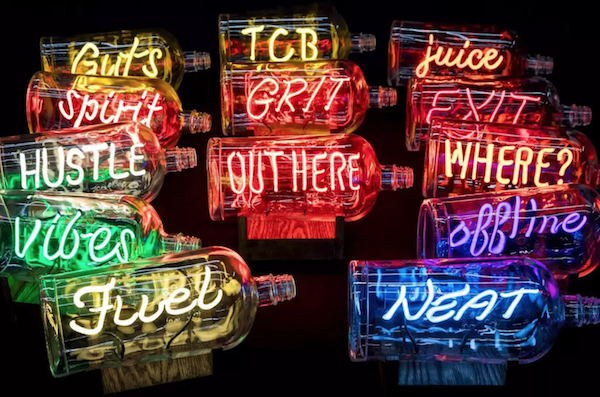 Looking for a unique holiday gift? Bulleit Frontier Whiskey is releasing its latest Frontier Works project – NEON In A Bottle – in partnership with neon artist Lisa Schulte. The limited-edition series is available for purchase for neon art collectors and Bulleit fans exclusively on SaatchiArt.com. The launch of NEON In A Bottle marks the first neon art collection ever sold by Saatchi Art.
Bulleit teamed up with the Neon Queen, Lisa Schulte, for a second time to create this historic neon art collection, previously working together to display a dynamic neon billboard displayed in DTLA. NEON In A Bottle features cultural words and phrases completely crafted from neon inside a Bulleit Bourbon bottle. The 13 neon bottles are featured alongside a number of collectable neon artworks by Schulte and select Saatchi Art creators.
Folks can purchase the entire collection or shop piece-by-piece as the perfect holiday gift now via SaatchiArt.com/Shows/BulleitNeonCollection. Proceeds from the sale will be donated to The Museum of Neon Art in LA to fund the restoration of historic neon signs.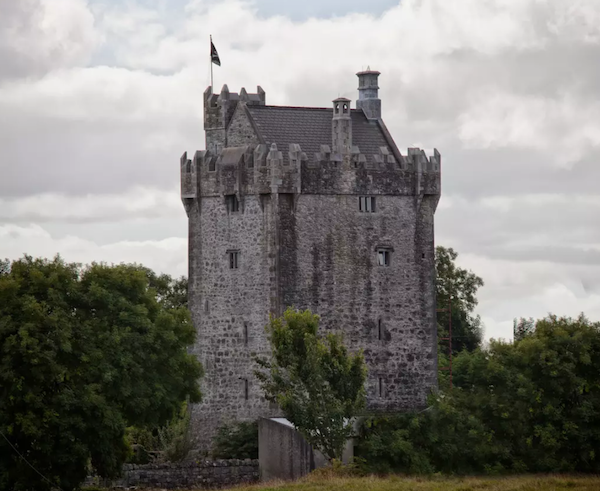 Are you looking to travel this holiday seasons? Get ready to dust off your holiday sweaters in preparation for a memorable season of holiday parties and lazy days by the fireplace. In celebration of Ugly Sweater Day (12/15), Airbnb is showcasing homes that really bring these festive sweaters to life.
The listings featured below make for a perfect holiday getaway with your closest friends and family this year, whether donning a reindeer sweater at a reindeer farm in Ontario or cozying up in a festive 'Winter is Coming' sweater in a castle in Ireland.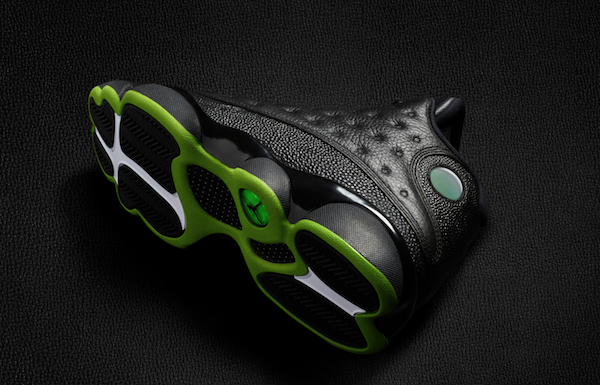 Nike always seems to bring the heat around the holidays. This year is no exception. In 2005, the Air Jordan XIII arrived in a new colorway, inspired by number 23's "Black Cat" alter-ego. The new design brought to life a unique look for the Air Jordan XIII with a full leather construction, premium sting ray-inspired detailing and vibrant "Altitude Green" accents. Now over a decade later, the design returns in its true form for the first time ever. You can get yours on December 21st.