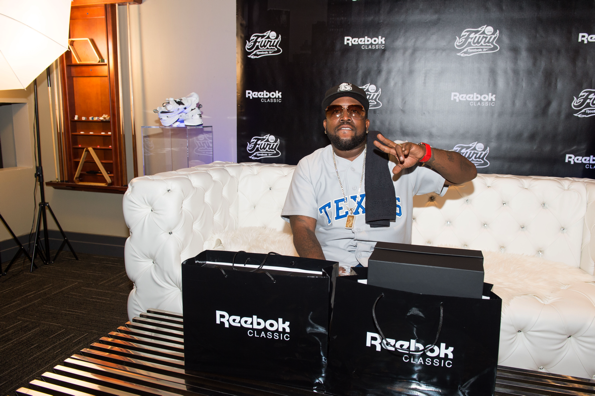 You ever wonder how all the celebs get the freshest kicks before we do? Whether they are on the red carpet or shooting a music video they are wearing the latest and non-released shoes that are going to sell out quickly in stores. Well it is because of their VIP access. Recently Reebok Classic took over the legendary Means Street Studios in NW Atlanta for a Reebok VIP Gifting Lounge in advance of Future's summer tour appearance last night. Reebok Classic's exclusive seeding lounge was a celebration of Future's homecoming and the first event after the announcement in July when both parties announced their long-term, creative partnership.  Atlanta's storied roots in culture, music and style provided the perfect backdrop for the tastemaker event.
Some of Atlanta's most trend-setting VIPs like Big Boi, NFL player Deon Grant, MTV star DJ Young Fly, Offset from Migos, TI's kids Messiah and Domani Harris, and more were laced up in key Reebok product in advance of Future's concert that night, as they enjoyed cocktails and mingled with their fellow Atlantans to the tunes of DJ Don Cannon.
Guests had a unique opportunity to preview unreleased Reebok x Freebandz apparel that Future is sporting on tour, and footwear including the Instapump Fury Overbranded, Furylite JF and the Furyadapt OG.  The product curation reflected both Future's pioneering and elevated style mixed with Reebok's design prowess, and served as a preview of what's to come from the Reebok x Future relationship this Fall and into 2017.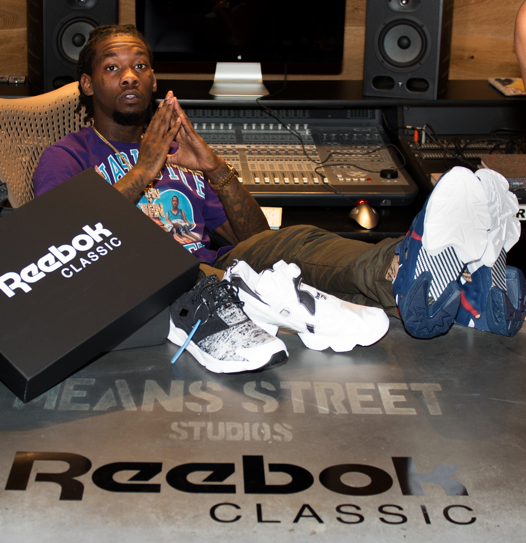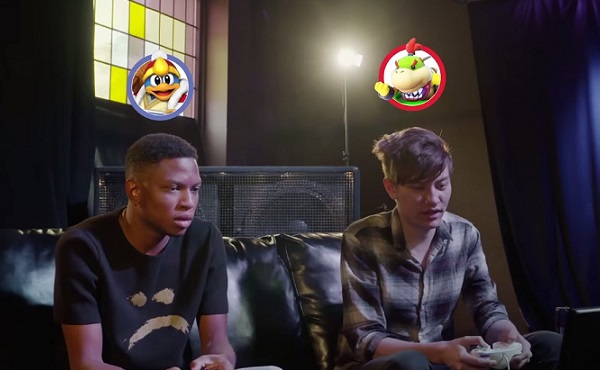 Video games have been a staple for me growing up. Today I am still playing games. A ton of others share the love for gaming. Recently while in Toronto, two unlikely men have come together on their respective tours to share their love for the game of Super Smash Bros: Gallant, a talented R&B singer and Red Bull Sound Select artist who broke out onto the music scene with his critically acclaimed album "Ology" and his omnipresent single "Weight in Gold," and William "Leffen" Hjelte, Red Bull's Super Smash Bros. Melee athlete that plays for Team SoloMid.
Red Bull Music released a video today that describes the unlikely intersection of their worlds, featuring both Gallant and Leffen bonding over the games of Super Smash Bros. for Wii U and Super Smash Bros. Melee.
As they play, the pair talk about the game, their strategies and the similarities in both their careers when it comes to performing at their best in front of large fan audiences. As Gallant sums it up, "It's like calming yourself down, getting mentally focused, focusing on why you're there, why you're doing what you're doing, and trying to tap into that fountain of energy, vitality and youth."
The game of Super Smash Bros holds a special place in both of their personal histories. Gallant, a passionate and talented Super Smash Bros. player, fondly remembers piling onto friends' couches and playing the game for hours in his hometown of Columbia, MD.  For Leffen, it's an obsession as well as a career choice: a calling that he had never imagined would take him so far in the competitive eSports world.
A last pro tip from Gallant: Don't play Kirby.  "I'm a really huge Fox guy.  But Dedede is dope, he's the homie.  Zelda's really sick….but I don't like being Kirby, I don't like anyone who is Kirby. I just feel like it's for people who don't know how to play."
Gallant will perform this week at the 2016 Afropunk Festival at Commodore Barry Park in Brooklyn on Sunday, August 28th at 5:15pm on the Gold Stage. Leffen will be featured in the Red Bull video series titled "Cultivation: Leffen Resurrection," coming August 2016.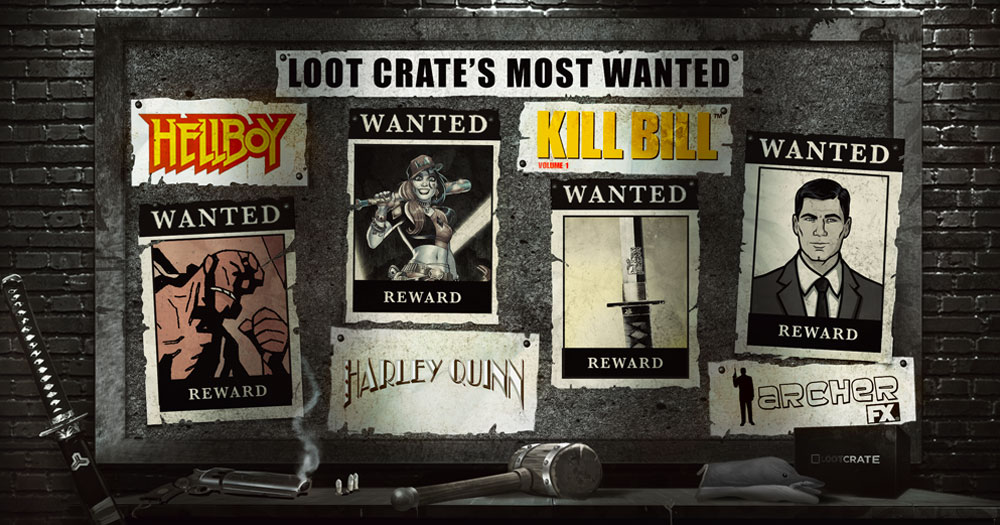 These days there are a ton of Anti-Heroes that are getting into the spotlight. From Harley Quinn to Hellboy to The Punisher, the list goes on and on. We are starting to root for them even over the traditional heroes like Spider-Man and Superman.
Loot Crate is seeing the love and dedicated a whole crate to those fantastic Anti-Heroes. In this month's Loot Crate we see items from Archer, Hellboy, Harley Quinn, and much more. You get the Harley Quinn Q-Fig. It is her with her signature mallet and one of her pet hyenas and a word bubble whiteboard. There is the Sterling Archer T-Shirt as well as the Hellboy Coin Bank.
Next there was the Kill Bill Socks and the Loot Pin was a Sylvanas Pin. It features Warcraft's Banshee Queen herself. The Loot Crate Magazine has an awesome Hellboy chicken wing recipe, Harley Quinn's origins and even a sneak peek of a Suicide Squad comic.
Another month done right by Loot Crate. Like what you see? There are different themed crates as well. There is a Loot Anime, Loot Gaming, Loot Pets, Firefly, and LVLUp. They even have limited edition Star Wars and Call of Duty crates. You can pick out the best one that fits your style and your budget. Go to www.lootcrate.com for more info on each one and to start your subscription today!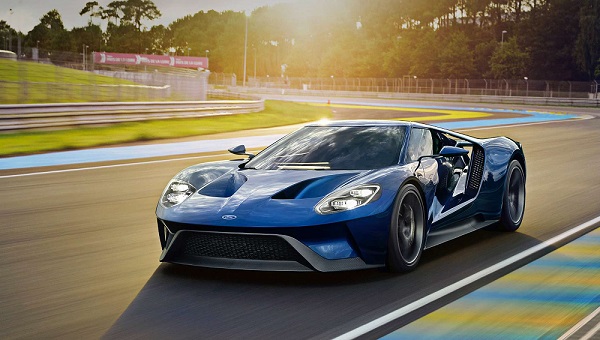 For those of you who love the Ford GT you can smile a bit bigger today! Ford Motor Car Company plans to build the carbon fiber supercar for four production years, up from the previously announced 2-year-run.  The move comes on the heels of letters sent to potential customers notifying them of their application status. 6,500 people applied for the chance to own one of the 500 Ford GTs – Ford will only produce 250 of them a year. The third year of production will support those who were wait-listed. Previously deferred applicants and those who missed the initial application window will be served by production year four. The next application window opens in early 2018. Those who already applied will only need to update their request.
"While we can't build enough Ford GTs for everyone who has applied, we are going to produce additional vehicles in an effort to satisfy more of our most loyal Ford ambassadors," says Dave Pericak, global director, Ford Performance. "We want to keep Ford GT exclusive, but at the same time we know how vital this customer is to our brand."
Year three of production will support applicants who were placed on the wait list; previously deferred applicants and those who missed the initial application window will be served by production year four. The application process for fourth-year production will reopen in early 2018. Those who already applied to own the car will only need to update their request.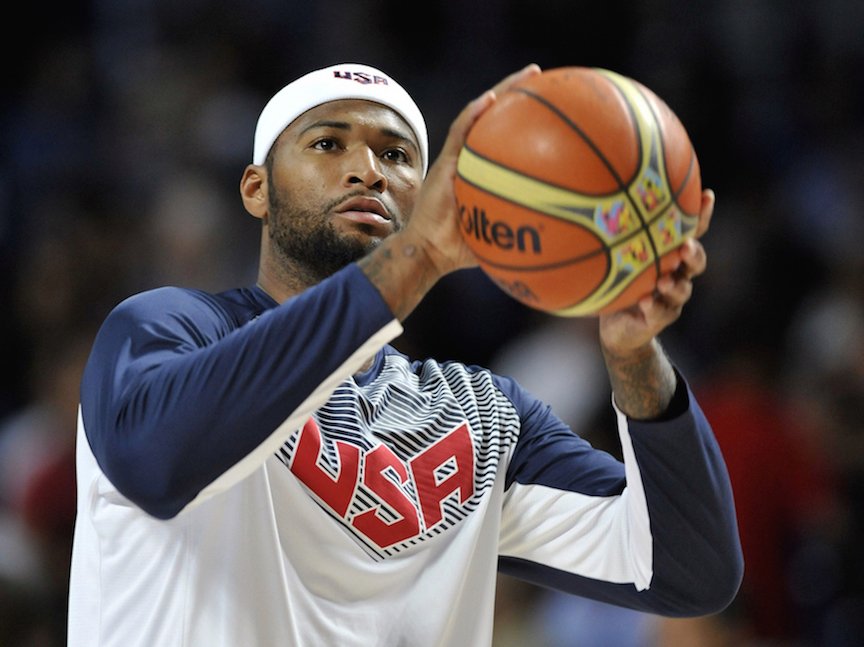 DeMarcus Cousins is having fun in Rio de Janeiro as he plays for Team USA in this year's Summer Olympic Games. While he is down there he saw other athletes using KT Health tape. He was a fan of the product so much that he now has a partnership with KT Tape. Cousins joins James Harden as the second pro basketball athlete to be sponsored by the brand.
"Basketball, on both an amateur and professional level, is a sport that attracts millions of participants and fans around the world," said Greg Venner, Chief Executive Officer of KT Health. "DeMarcus is an extraordinary athlete that we are proud to have join our family of athlete ambassadors and work with him to engage basketball enthusiasts for our products both domestically and abroad."
Cousins has had nothing short of an impressive career since being drafted fifth overall by Sacramento in 2010. His accolades include being a two-time NBA All-Star and 2nd Team All-NBA during both the 2015 and 2016 seasons.
Cousins is the latest to join KT Tape's family of athlete ambassadors, many of whom competed in this year's Summer Olympic Games, which include Tony Azevedo (water polo), Haley Anderson (open water swimming), Joe Berenyi (Paralympian, cycling), Boris Berian (track and field), Tucker Dupree (Paralympian, swimming), Adeline Gray (wrestling), Sarah Hammer (track cycling), Olympic gold medalist James Harden (basketball), Molly Huddle (track and field), three-time Olympic gold medalist Kerri Walsh Jennings (beach volleyball), three-time Olympian Meb Keflezighi (marathon), Brenda Martinez (track and field), Oksana Masters (Paralympian, cycling) and Melissa Stockwell (Paralympian, triathlon).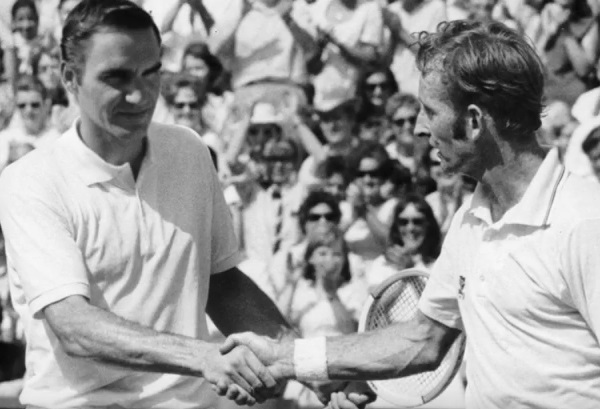 Even though Roger Federer is not going to be competing in any matches for 2016, he is still on the court. Well sort of. One of the greatest tennis athletes of all-time will be on the court for an new ad that will be played during the US Open later this month. The video from Mercedes-Benz features Roger Federer, Rod Laver and Bill Macatee, celebrating iconic eras of tennis excellence: Roger Federer and the SL. Timeless Legends.
Federer is a true brand ambassador for MBUSA, using earnings from his first-ever tournament victory to buy himself a new Mercedes-Benz vehicle. This new "Timeless Legends" video campaign celebrates Roger as one of the best performers in the history of the sport with imagery of the 2017 Mercedes-Benz SL convertible.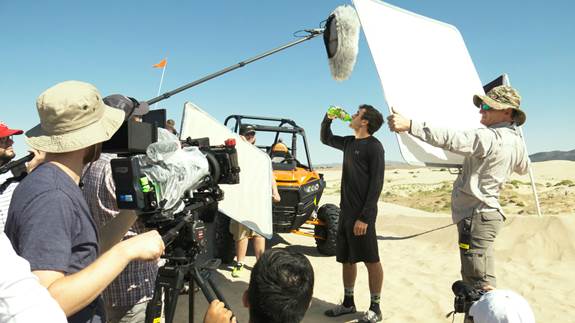 Known for their great drinks, MTN Dew is now showcasing people in very cool places. They recently launched a new episodic digital content series which will bring to life the creative, and never-been-done-before ideas of DEW All-Star athletes – and I wanted to share the news behind the series and how it aims to embody the iconic "Do the Dew" slogan – the rallying cry that has been at the core of the brand for over 20 years.
The first episode features the ideas of NASCAR driver Chase Elliott as he and his friends embark on an adventure to Utah for an out-of-control, off-road game of capture the flag featuring drones, ATV vehicles and motorbikes.
The series builds off of the brand idea that "It Doesn't Exist Until You Do It," and in addition to Chase Elliott will feature DEW All-Stars such as NBA star Isaiah Thomas as they bring their damn good ideas to life working alongside director Nathan Balli. Balli, the winner of the Mtn Dew Green Label Studios: Open Call contest with his "Authenticity is Everything" project, will be directing all content for the series – his first major project for the brand.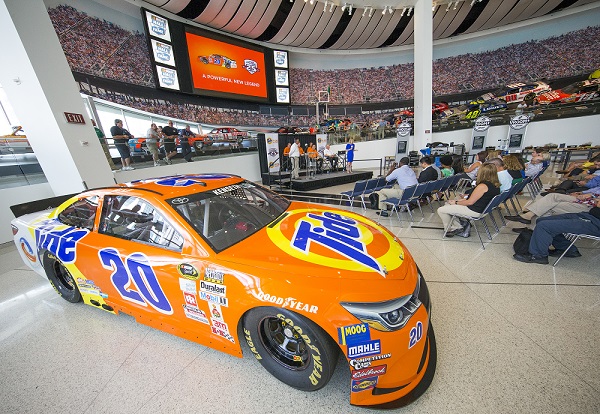 Just like Michael Jordan's return to basketball or Michael Phelps giving it one more go around in the summer games, there is a huge amount of buzz going around as an iconic car comes back to NASCAR.  The folks over at Joe Gibbs Racing are pleased to announce the return of the Tide Car. Earlier this week P&G's Tide brand announced its return as a sponsor in NASCAR. They have partnered up with Joe Gibbs Racing and veteran Sprint Cup Series driver Matt Kenseth. As the iconic laundry detergent celebrates its 70th anniversary, the classic orange-and-yellow paint scheme will once again hit the track, reborn as the new powerful Tide PODS Toyota Camry, to showcase the evolution of the brand.
Not only was Tide Brand Manager Amy Krehbiel, Coach Gibbs and Matt Kenseth in attendance, Tide brought back all former "Tide Ride" drivers including Darrell Waltrip, Ricky Craven and Ricky Rudd!
The Tide brand has been at the forefront of some of NASCAR's most memorable moments, from three-time champion Darrell Waltrip notching his first Daytona 500 win in 1989 to Ricky Craven edging out a win at Darlington Raceway by the shortest margin in NASCAR history: 0.002 seconds. During its nearly 20-year stint in the sport, Tide powered over 200 top-ten finishes and 20 wins across 628 starts in the Sprint Cup Series.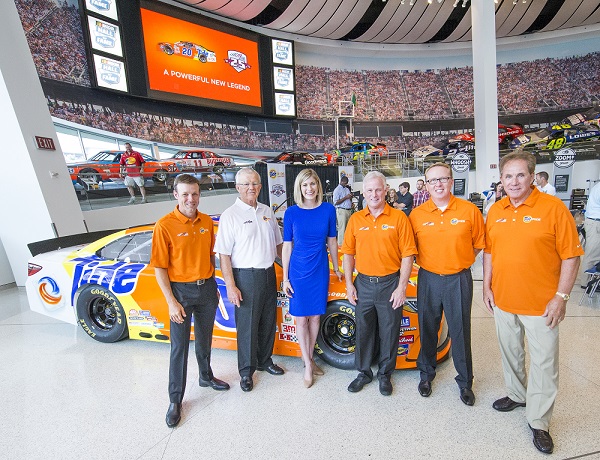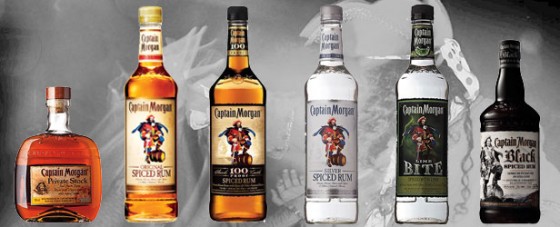 Today is National Rum Day. That alone makes it a great day, but it can get even better. Captain Morgan has partnered with HeadCount to engage adults in the political process and encourage them to sign the petition to amend the US Constitution so that people under the age of 35 have the option to be president.
Captain Morgan will donate $1 to HeadCount, up to $50,000, for every signature acquired today, National Rum Day. HeadCount is a non-partisan organization that uses popular music to promote voter registration and participation among young people.
To join the movement, adults 21 years or older are encouraged to visit UNDER35POTUS.com and sign the online petition, which takes less than a minute to do. Once signed, participants will have the option to share the petition on social media using #UNDER35POTUS.
To help you out we have some cocktail recipes for you to celebrate responsibly.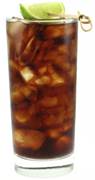 Captain & Cola
1.5 oz. CAPTAIN MORGAN Original Spiced Rum
5 oz. Cola
Lime Garnish
Combine ingredients in an ice filled glass. Stir to combine and garnish with a lime wedge.
The Team Captain
1.5 oz. CAPTAIN MORGAN Original Spiced Rum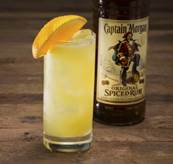 1.5 oz. Orange Juice
0.5 oz. Sour Mix
3 oz. Lemon Lime Soda
Lime Garnish
Combine ingredients in an ice filled glass. Stir to combine and garnish with a lime wedge.
Crannon Blast
1.5 oz. CAPTAIN MORGAN CANNON BLAST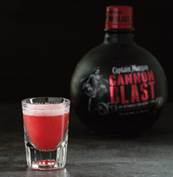 0.5 oz. Cranberry Juice
Shake ingredients with ice before strain in a shot glass.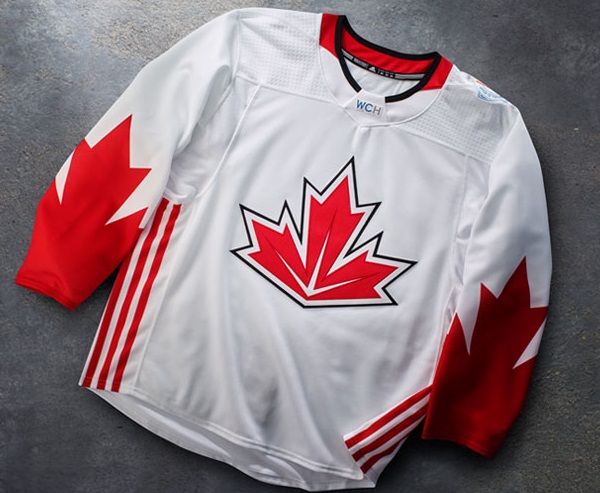 If you are a hockey fan and are looking for World Cup of Hockey 2016 jerseys and fan gear, adidas has you covered. You can go to adidas.com, adidas Sport Performance stores, and select retailers across the country.
The tournament will be played at the Air Canada Centre in Toronto from September 17 to October 1, and will feature eight international teams: Canada, Czech Republic, Europe, Finland, North America, Russia, Sweden and USA. Each team's jersey design is inspired by essential elements of national pride from the participating teams.
Made with adidas' cutting-edge adizero technology, the new authentic jerseys feature the blending of three lightweight, resilient fabrics, which have been tested and tuned over the past four years. Engineered for durability, while providing greater airflow, the innovative adizero fabric has been developed to keep athletes cool and comfortable. Additionally, the new adizero cresting reduces weight, adds flexibility and improves overall movement, allowing players to perform at their highest levels.