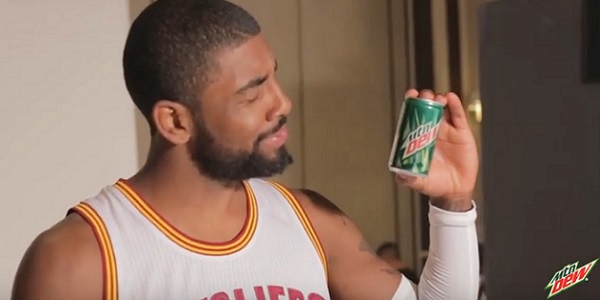 MTN Dew already is working with NBA star Russell Westbrook and now they are teaming up with Kyrie Irving. In time for the return of the NBA Mtn Dew is announcing that NBA All-Star and DEW front man Russell Westbrook, who signed on with the brand last year, renewed his partnership through the 2018-19 NBA season. Simultaneously, the NBA champion and All-Star point guard Kyrie Irving is joining the DEW lineup. Westbrook and Irving will partner with DEW to celebrate the lifestyle and culture of the game in unexpected ways.
Check out a cool behind the scenes video below.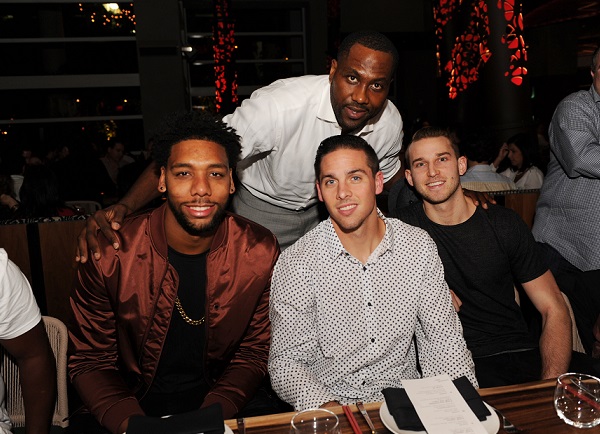 A the beginning of this NBA season All Star and Olympian Elton Brand celebrated the announcement of his retirement with the Philadelphia 76ers at new Miami hotspot Komodo, hosted by the D'USSE Dinner Series.
Brand and the entire 76ers team, including Jahlil Okafor, Gerald Henderson, Nerlins Noel, Robert Covington, Joel Embiid and Nik Stauskas took over the mezzanine level of Komodo to toast and celebrate the career of the veteran player with a four-course meal, each paired with a specialty D'USSE cocktail.
The team enjoyed signature dishes like Beef Jerky and Lime Chicken before capping the meal with a towering dessert of Bananas in a Pagoda and a special toast over a sifter of D'USSE XO – the newest edition to the D'USSE Cognac collection. As the team gathered to leave, D'USSE-gift bags in hand, they circled around Brand for an impromptu dance party – reminiscent of locker room escapades – as a final send off for their retired teammate.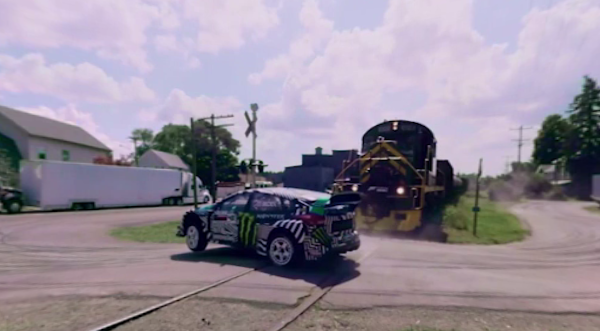 A new virtual reality video has hit the internets. You can now experience the Gymkhana NINE VR Part One in the FordVR app and on the official Ford Performance YouTube channel.
The video stars professional rally driver Ken Block, part one puts fans right in the middle of the action, explaining such stunts as Gymkhana NINE's insane train drift scene. Other candid moments from the video are highlighted as well, with the Ken's Ford Focus RS RX taking center stage.
Part two of the experience will hit the FordVR app in the coming weeks. You can download the app now for iOS and Android devices in the United States.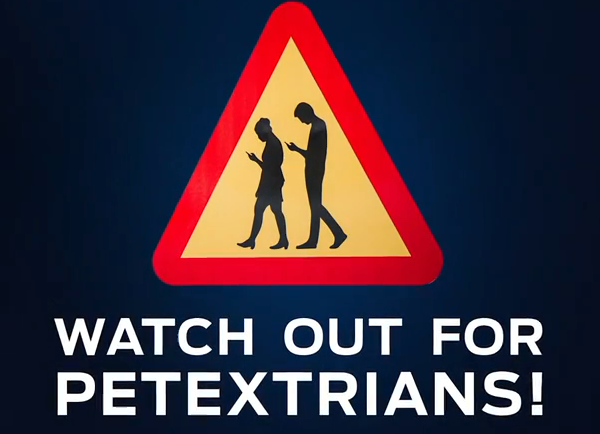 You might ask yourself what the heck is a Petextrians. Well that is a person who is texting or taking a selfie or using the ol Snapchat while walking and not paying attention to their surroundings. That makes it tough for drivers. Thankfully Ford has helped us out with this new phenomenon.
Pre-Collision Assist with Pedestrian Detection is designed to reduce the severity of and, in some cases, even eliminate frontal collisions involving pedestrians to help bring even more peace of mind to your driving experience.
Driver-assist features are supplemental and do not replace the driver's attention, judgment and the need to control the vehicle. While Pre-collision Assist with Pedestrian Detection may be especially helpful in unexpected situations, it does not replace the driver and has limitations, including nighttime, low and harsh lighting conditions, vehicles moving in a different direction and certain weather conditions.
Check out how it works below.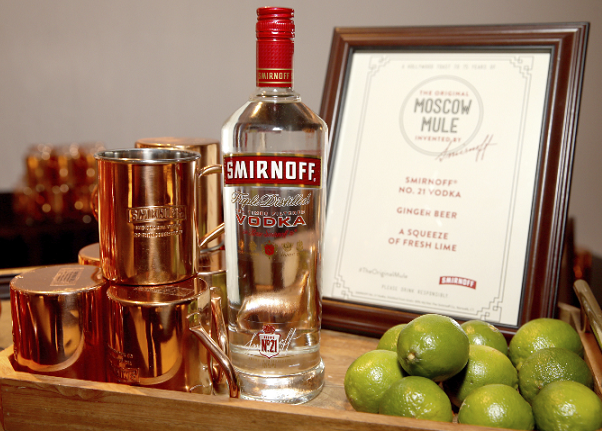 Believe it or not it is the Moscow Mule. Not only is it the most searched drink online, but more and more restaurants are serving them too. While everything iconic deserves its moment in the spotlight there's currently no one day for everyone to celebrate the Moscow Mule which is why SMIRNOFF, the creator of the iconic cocktail, just announced the introduction of Moscow Mule Day which will take place on March 3rd.
SMIRNOFF partnered with Foodimentary, the official source for all food holidays, and chose the date March 3rd or "3-3" to tie back to the fact that there are three ingredients in #TheOriginalMule and there were three people involved in the cocktail's history. Every year on March 3rd, SMIRNOFF vodka wants adults 21 and over to raise a copper mug to tradition and celebrate the next 75 years and beyond. After all, if it wasn't for SMIRNOFF, we may never have had the chance to enjoy the classic combination of vodka, ginger beer and lime.
Coinciding with the cocktail's 75th anniversary, SMIRNOFF vodka hosted a celebration last night on Hollywood's Sunset Strip – the very place where the Moscow Mule was first introduced to the world (photos and additional details below). During the night, guests were transported back in time to 1941 to experience the cocktail's history through a part immersive theater part Old Hollywood cocktail party.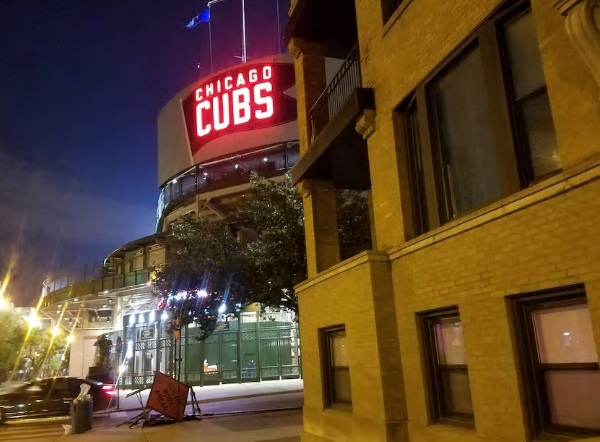 If you ever bought tickets to a playoff game you know finding a place to stay at a reasonable price is just as hard as getting playoff tickets. But that is all about to change. Now that baseball's final four teams are battling for a chance to advance to the game's biggest stage, there's no better way for fans to cheer for their home team like living close to the action.
From private rooftops that overlook the ballpark to a decked out luxury trailer fit for a Hollywood movie, Airbnb has curated the best listings for fans to hear the roar of the crowd, crack of the bat, see the lights and sights and maybe even catch a homerun ball.
Check out Airbnb's website for places in Chicago, LA, Toronto and Canada.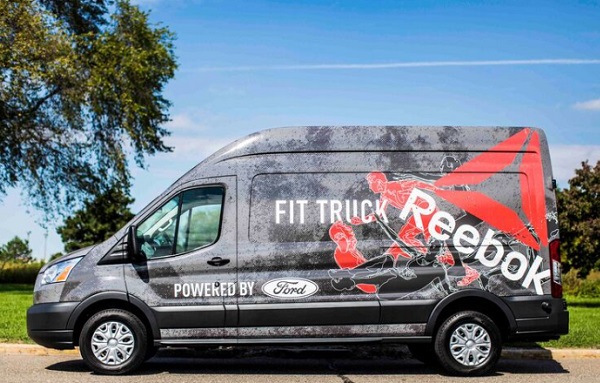 Remember when some people thought a power lunch was when you worked out on your lunch break during the work week? Well Ford and Reebok has taken this power lunch to a new level. Food trucks are old news – this fall, it's all about the #FitTruck.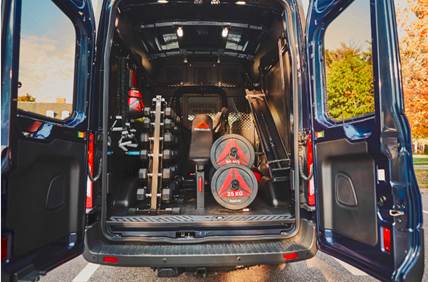 Starting tomorrow, the first-ever FitTruck, powered by Ford and Reebok, is hitting the road for a pumped-up fitness tour spanning more than 2,000 miles during seven weeks. The truck will pop up in locations across the eastern U.S., tapping Reebok's world-class instructor network to take fitness beyond the gym with the help of the exceptionally customizable Ford Transit.
FitTruck Cities & Dates:
•Oct 20-21: Boston, MA
•Oct 24-30: New York, NY to Washington, D.C.
•Oct 30: Nov. 6: Virginia Beach, VA
•Nov 8: Raleigh, NC
•Nov 12: Charlotte, NC
•Nov 26-Dec 2: Columbus, OH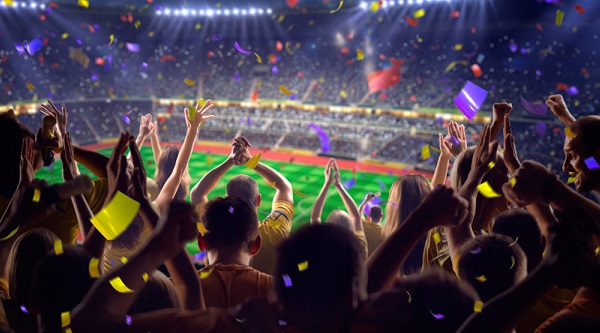 Do you love your current job? If you do congrats. Not that many people can say that they love what they do. Well that could change if you love Pizza Hut pizza. Pizza Hut is making dreams a reality. Introducing the Pizza Hut All-American, an incredible college sports experience that will take one sports fan on an epic adventure to celebrate NCAA championships during the 2016-17 season – and they'll get paid to do it.
In its first season as the Official Pizza Partner of the NCAA, Pizza Hut is now on the hunt for one passionate sports fan to travel to as many NCAA championships as possible, sharing their journey with millions of sports fans everywhere. College sports fans interested in becoming the Pizza Hut All-American can apply at blog.pizzahut.com. Applications will be accepted through November 6, 2016.
Here are some of the skills you need to get your dream job. Think you are qualified?
Desired Skills and Qualifications:
A serious passion for and knowledge of all NCAA sports
Socially savvy with a track record of creating engaging content for all social media platforms
Must be able to demonstrate the ability to grow and maintain a robust social following
Comfortable being on-camera for everything from livestreaming events and Snapchatting to interviewing sports legends or being interviewed by national media
The ability to work effectively and efficiently under tight deadlines and on the road
Creative and not afraid to bring forth good ideas for celebrating championships and creating innovative content
Good character and good judgment to serve as an official public representative of Pizza Hut to consumers, stakeholders and media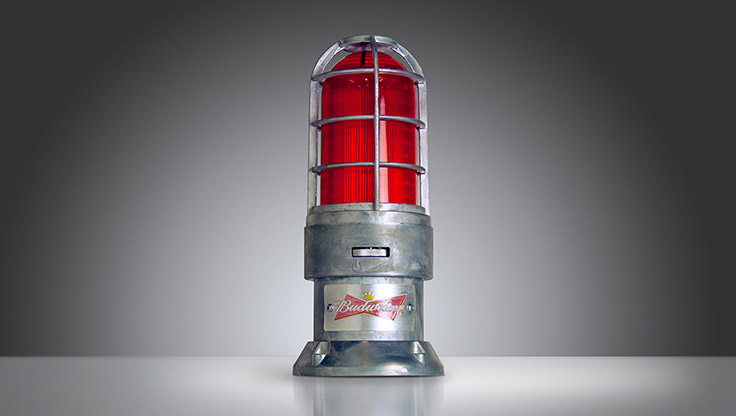 Many of us love to watch sports. We get the latest TV to watch our teams play in glorious high definition. We may have mini fridges to keep our beer cold. Still as hockey fans if you are looking for that one thing to add to your home watching experience why not pick up the Budweiser Red Lights for this hockey season.
The goal-synced Budweiser Red Lights are changing the way hockey fans celebrate goals. And, just in time for the start of the 2016 hockey season, Budweiser is releasing another run of Red Lights to give fans a little piece of in-rink action wherever they "light their lamp" – from the living room, bedroom, den or the garage.
You can pick up right now or maybe put in on your holiday wish list. The Budweiser Red Lights make the perfect holiday present. Besides being awesome in itself it has some cool tech in it. All you need to do is simply connect your light to WiFi, use the Red Lights app to sync to your favorite city, and your light will sound off every time a goal is scored! Get the big game experience at home, and celebrate with your buds like never before.
I have one of these Budweiser Red Lights and it is definitely a conversation starter. The most common question is, "Where can I get one of those?" I tell my friends that all they need to do is go to www.budredlights.com to pick one up. After watching some hockey games at my house a few friends told me that they are looking to purchase one for their house. If you do buy one of these make sure you go to iTunes or Google Play to download the app.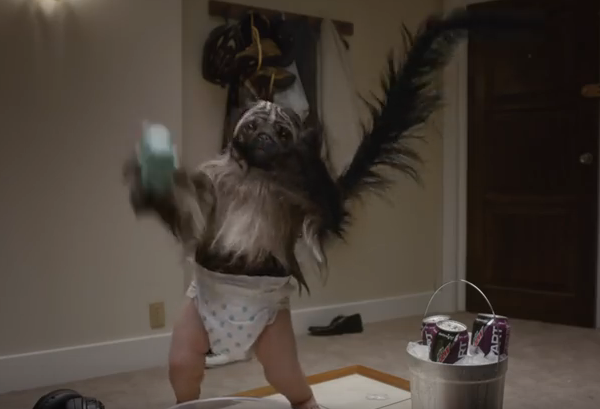 What are you dressing up as for your Halloween party? Fresh out of ideas? Well we might have a costume you would want to try this year. MTN DEW created an official Puppymonkeybaby costume! As you might recall, Puppymonkeybaby was the star of DEW's Super Bowl commercial and one of the most talked about characters of 2016. The officially licensed adult costume retails for $49.99, and includes a mask, bodysuit with attached tail and gloves. The costume is a great fit for any pop culture fanatics and is sure to be the hit of any Halloween party!