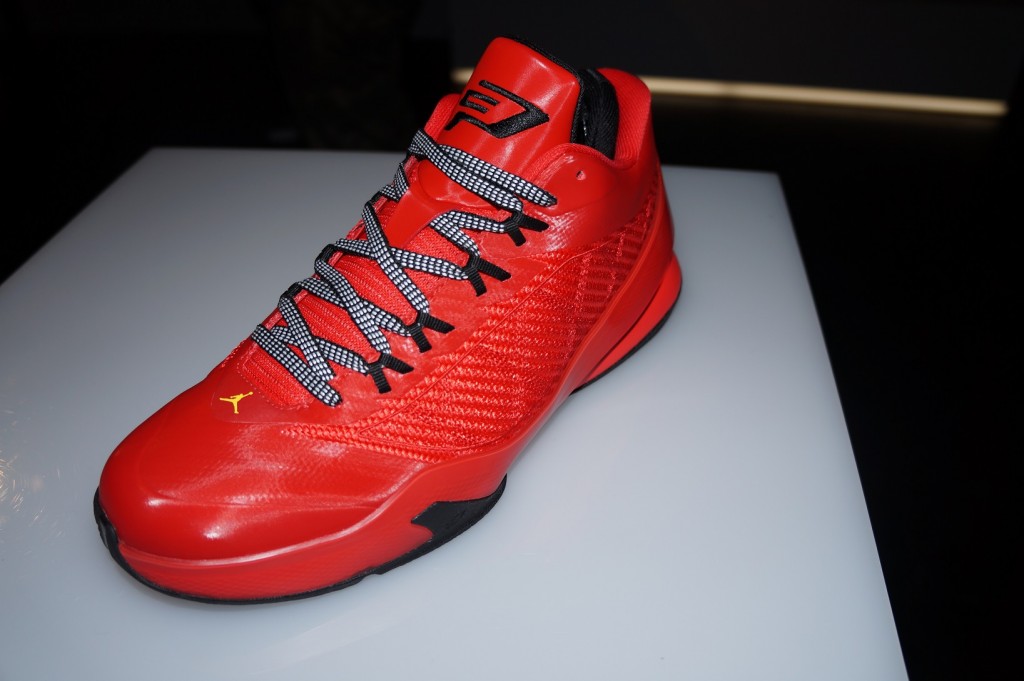 Chris Paul is incredibly involved in the design process of the shoe, and works closely with Jordan Brand designers to create a shoe that is made specifically for his game. Paul asks designers to incorporate elements that give him an edge over his opponents, similar to a superhero's kit with concealed ecret weapons.
Beyond the shoe's performance elements, the CP3 signature line has always featured personalized touches, helping distinguish Paul's game-day footwear. The Jordan CP3.VIII continues that trend, with a family tree detailed on the inside of the tongue, complementing the traditional chevron design that pays tribute to the patriarchs of the Paul family.
Paul's game is notoriously fast, and he requires a shoe he can trust when he's making quick changes in direction, stopping in an instant or initiating a high-speed attack on the rim. The TPU chassis provides this type of supreme stability for the rapid directional moves that Paul is known for.  A unique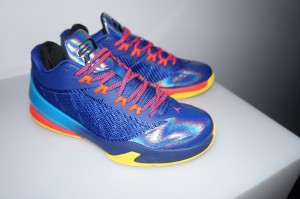 5/8-height, coupled with an innersleeve, delivers a sock-like fit in a model that is made for players with an up-tempo game.
The textile upper provides lightweight support, while reaffirming durability through synthetic overlays on the heel and toe, as well as rubber pods strategically placed in high-contact areas. Nike Zoom units under the forefoot create responsive cushioning, and a herringbone pattern on the heel enhances the multi-directional traction that has become a staple in the CP3 line.
The Jordan CP3.VIII will launch in two colorways — black/infrared 23/white and cool grey/white/black — at global retailers and Jordan.com on Nov. 1, for a suggested retail price of $130.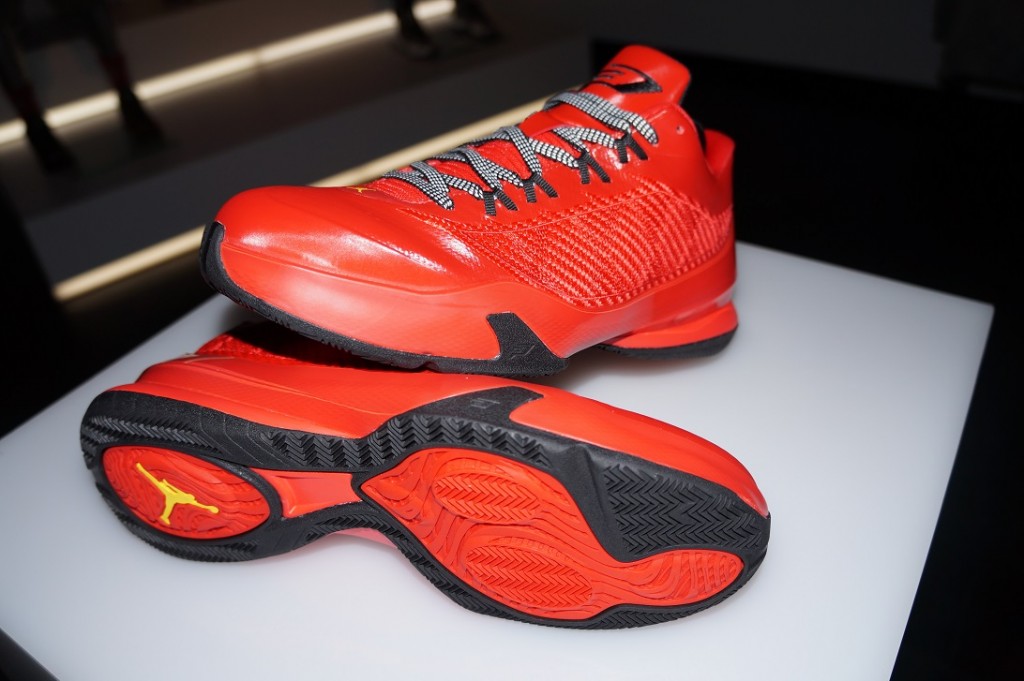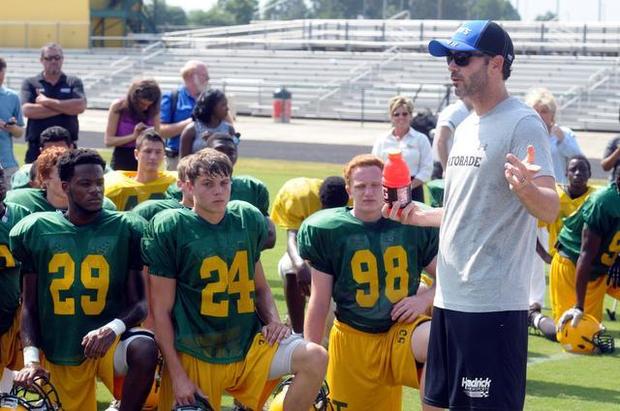 Hendrick Motorsports driver Jimmie Johnson and the Hendrick Motorsports 48 pit crew team surprised the Independence High School football team in Charlotte, NC on behalf of the Gatorade Beat the Heat program.
Johnson and Gatorade look to educate athletes, parents and coaches on the importance of proper hydration to reduce heat-related illnesses during athletic events. Johnson, who is known as one of the most physically fit NASCAR drivers, even joined the team in some conditioning drills. You can check him hanging out with the team in the video below.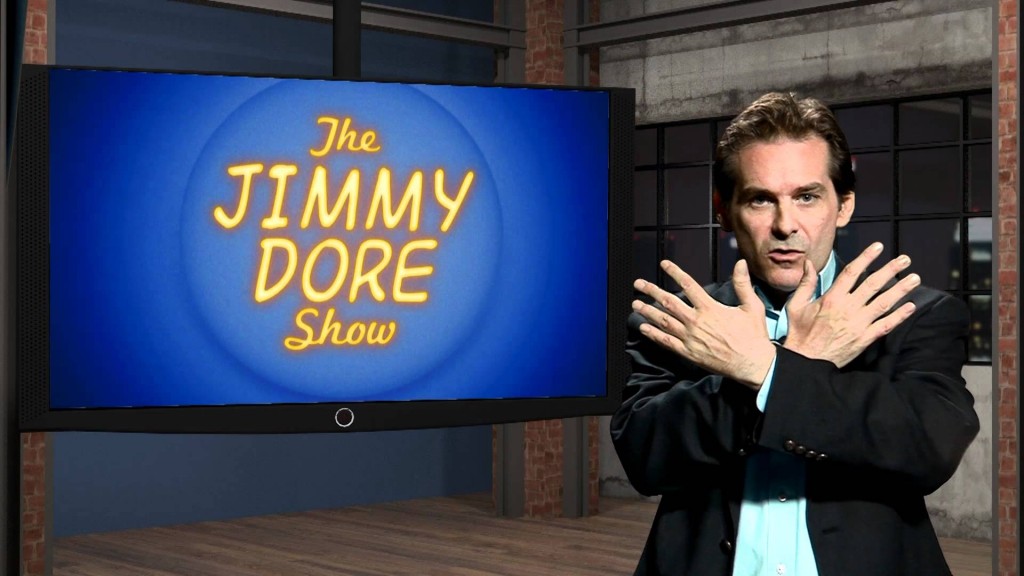 Jimmy Dore is the host of The Jimmy Dore Show, which originates from KPFK Los Angeles and is broadcast nationwide on Pacifica Radio Network, as well as online through The Young Turks Network. He has starred in several Comedy Central specials, including the award-winning One Hour, Citizen Jimmy, which was chosen "Best of The Year" by iTunes and named one of the Top Five Comedy DVDs of the Year by Punchline magazine. He has made dozens of appearances on late night talk shows including performances on The Jimmy Kimmel Show, The Late Late Show with Craig Ferguson and NBC's Last Comic Standing. He was also a writer and performer in the Off-Broadway hit The Marijuana-Logues.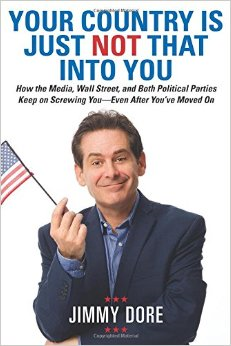 For more than a decade, Jimmy Dore, has been observing America's political scene through the lens of the media. With an eye for the cracks in our national discourse and a sharp sense of bipartisan satire, he's collected abundant fragments of failed deception, outrageous absurdity, and truth. Weaving these fragments together, Dore now proudly presents a glaring mosaic of what's wrong in America wrapped up in a hilarious book, "Your Country Is Just Not That Into You."
With his signature incisive humor, Jimmy Dore writes what countless intelligent, hardworking Americans really think about the crap spewing from the mouths of elected officials, captains of industry, and revered members of the media, and others in positions of power.
I got a chance to speak with Jimmy about his book and why he feels that America is just not that into you!
Listen to the interview HERE!
Purchase Jimmy's book HERE!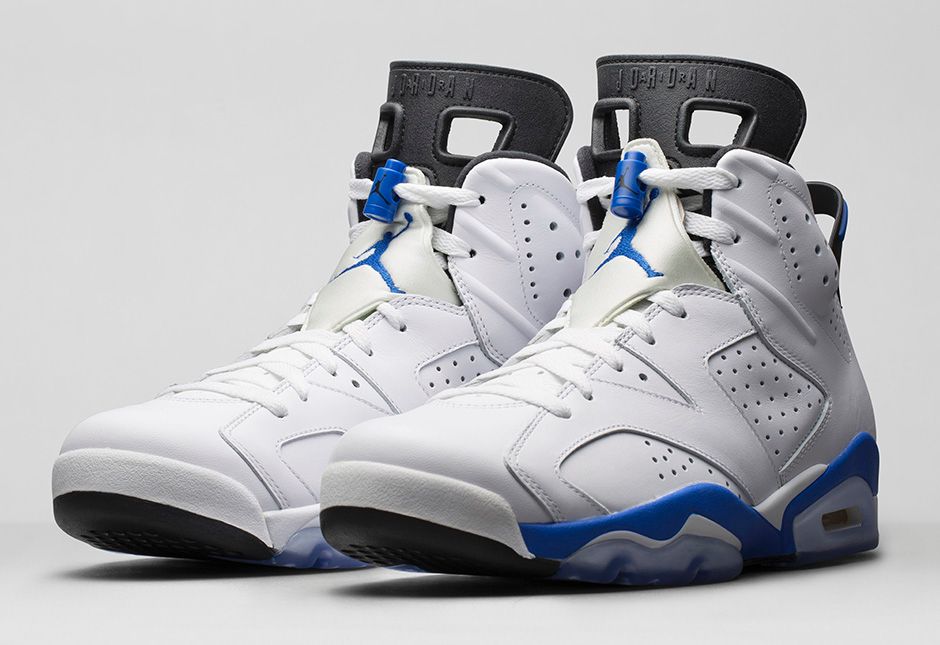 The original 'Sport Blue' Air Jordan 6 colorway is back for the first time, with an all-white leather upper and bold Sport Blue accents. The Air Jordan 6 Retro features a visible Air-Sole unit in the heel, a lace toggle to keep your laces cinched tight and distinctive clear rubber outsole elements. Releasing August 30 on Nike.com.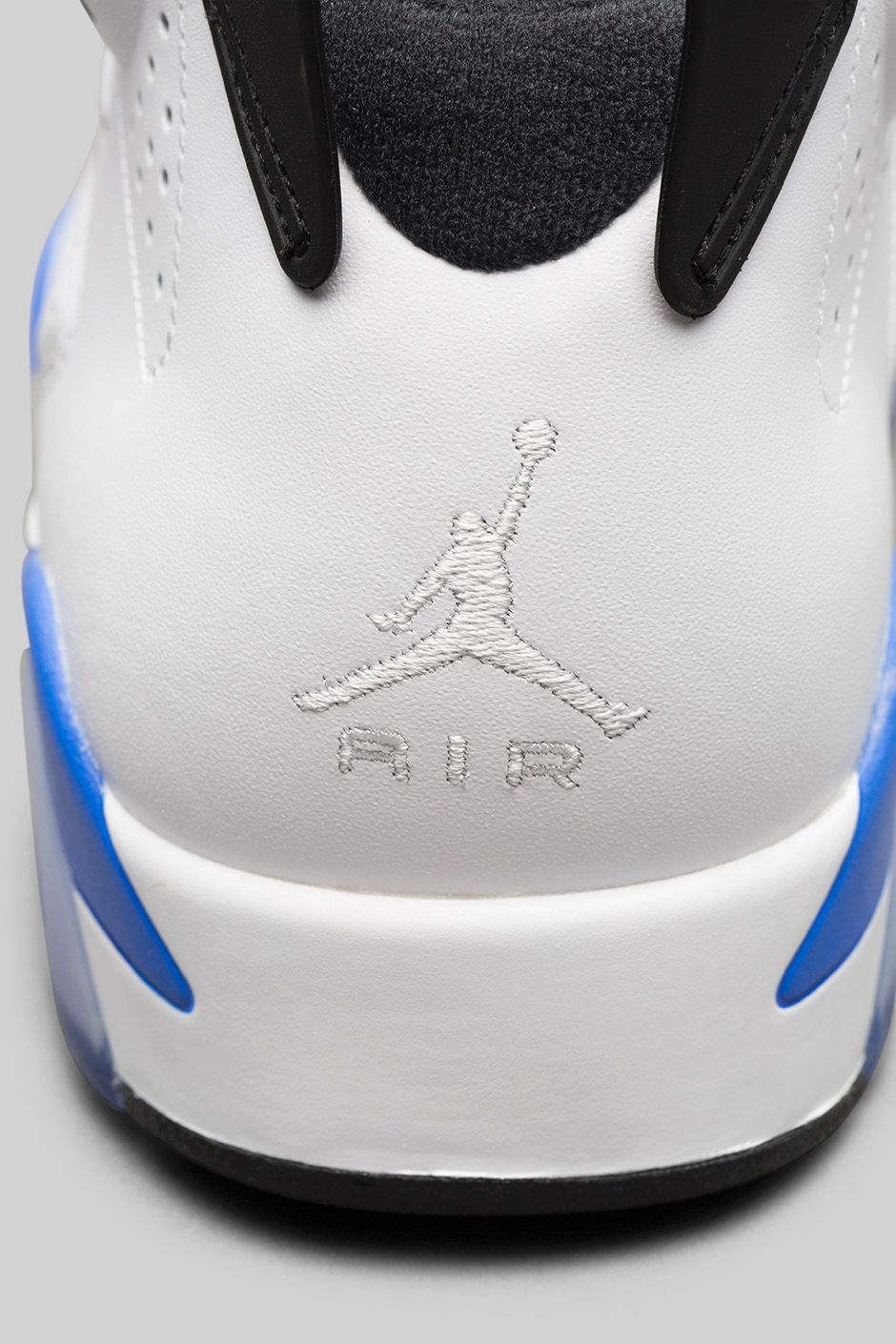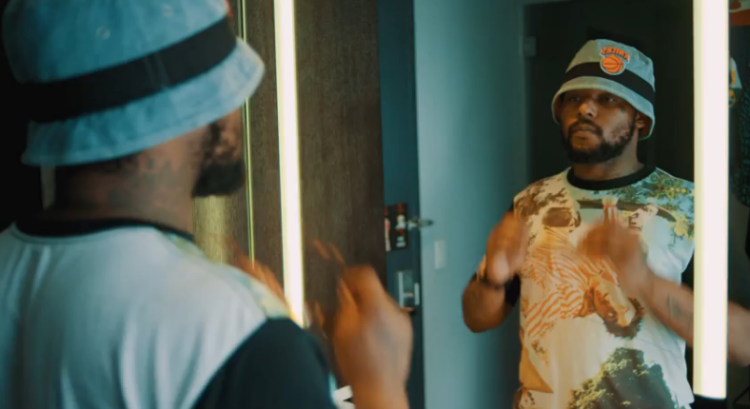 Footaction linked up with TDE artist ScHoolboy Q this summer to remix his "Man of the Year" video using images and video of fans showing off their hottest summer styles. Here's how they Own the Summer!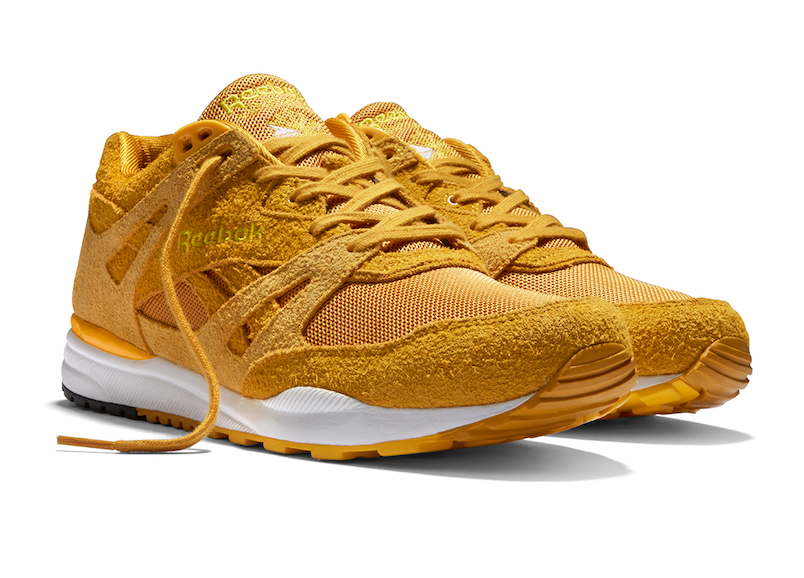 Travi$ Scott made a surprise appearance at the
Trillectro Music Festival
in Washington DC this weekend on Saturday, August 23rd.  He wore the
Reebok Ventilator sneakers
(trophy gold/retro yellow/black/white, $90) and ripped up the stage in his unpredictable, bombastic manner.
One of the highlights of the night, Travi$ Scott played a mix of tracks from last year's
Owl Pharaoh
as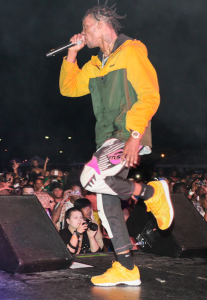 well as new material off his recently released mixtape
Days Before Radio.
During his performance he jumped into the pit for an epic crowd surf, and returned to the stage to perform "Don't Play" with Big Sean, as the concert closed with Big Sean's set.
Reebok combined cool ballistic mesh, sultry suede, and rich, monochromatic colorways to give this retro running model some serious style. Plus, internal cushioning technologies keep it as cozy as you remember underfoot. It has a suede upper with a ballistic mesh toe box for style and breathability. It is low-cut for enhanced mobility and freedom of motion and has the built-in Hexalite technology for enhanced cushioning. There is a padded foam sockliner for comfort and cushioning.
The
Reebok Ventilator
is available for $90 at retailers including
Jimmy Jazz, Urban Outfitters and Reebok.com.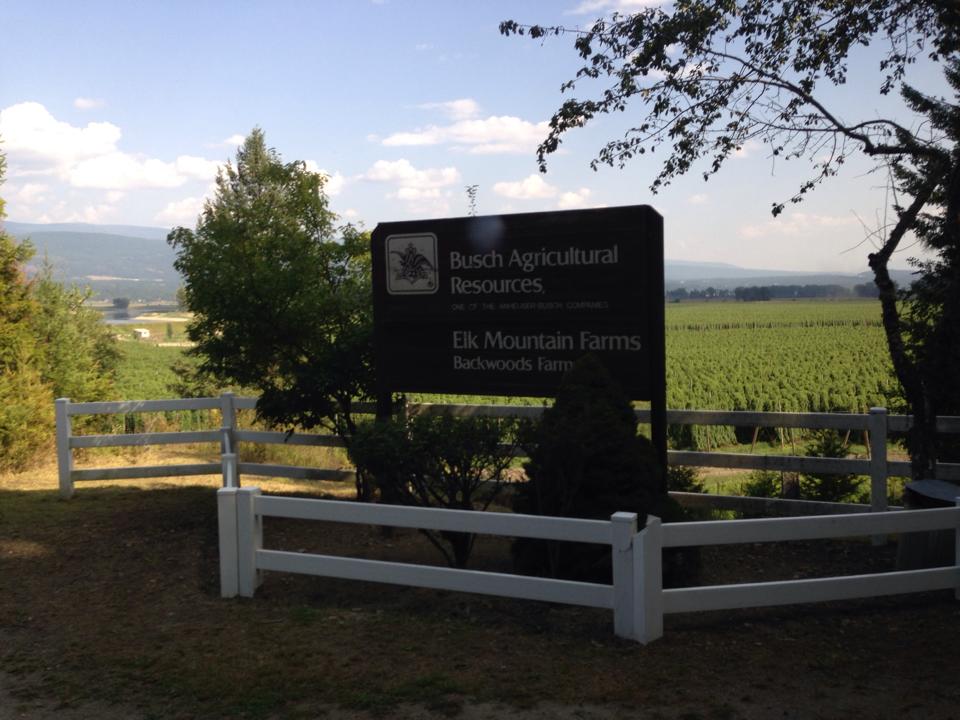 I started to drink beer in college. Back then I didn't really give too much attention to what I was drinking. After college I started looking to try new varieties here and there. Sure there were some stand-by beers that I would pick up and enjoy, but I did look to sample a few new brews. Some I dug, others not so much. Even then I really didn't give that much thought in the process of how beer was made. I picked up a six pack at the store and then enjoyed a few beers with my friends.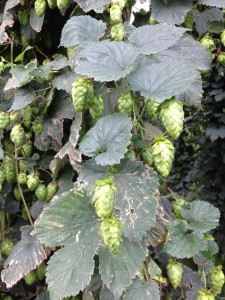 That all changed last week. I had the great pleasure of visiting the Elk Mountain Hop Farm in beautiful Bonners Ferry, Idaho courtesy of Anheuser-Busch. Sure I understood that beer came from hops, but I didn't understand the exact science that takes place to produce beer. And yes, there is a science to it.
When I first arrived to Elk Mountain I was just overwhelmed with the scenery, the mountains, and the fresh air. There were a handful of writers and bloggers just like me ready for this beer adventure. The farm is ten miles from the Canadian border and grows hops for Anheuser-Busch. Elk Mountain is one of the world's largest hop farm at 1,800 acres.
The farm is on the same latitude as the prime hop-growing regions of Europe, and gets 16 hours of sunlight in the summer. That was what Jane Killebrew, the Director of Brewing, Quality, and Innovation at Anheuser-Busch, told me while we were taking a tour of the farm. Jane also informed me about the many different hop variations that are cultivated on the farm. The different hops help to provide the opportunity to make a new beer.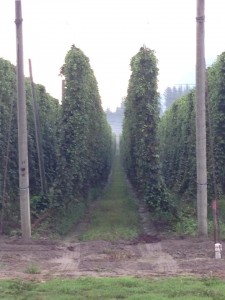 From there I spoke with Peter Wolfe, who is the Brewing Scientist and Hop Chemist at Anheuser-Busch.
In 2012, Peter joined Anheuser-Busch's Brewing Technical Center in St. Louis, which functions as the research and problem solving scientific arm of the brewing organization. While still actively working on hop aroma projects, his work has expanded to include many facets of brewing science, including beer staling mechanisms, yeast health, packaging materials, and enzyme functions. Did you get all that? No worries if you didn't. I was talking to the Peter in person and I think I understood most of what he was telling me about the science that goes into beer. The guy loves beer and science. He makes sure those two things fit together perfectly from week to week.
The fascinating stories kept coming throughout the tour. I caught up with Pete Kraemer, the Head Brewmaster & Vice President, Supply at Anheuser-Busch. He and I spoke about how Budweiser tries to make sure that wherever you go, their famous beer will taste the same. Whether you are in Chicago or in China when you grab a Budweiser you will get the same flavor and taste. Anheuser-Busch has a commitment to quality and their attention to detail makes sure of that.
The guys from Goose Island Beer were there as well. During my time at the hop farm I had the pleasure of drinking a beer with Head Brewmaster from Goose Island Beer, Brett Porter. I asked him how he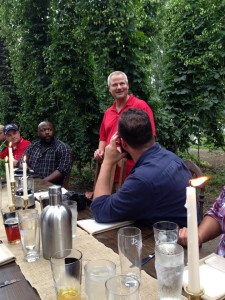 found his passion for beer. He told me that he always had a love for making things. Whether it had to deal to beer or not, Brett loved the idea of seeing how something worked, how it was made, and the possibility of making it better.
He also loved beer for the fact that it helped to make memories. People could drink a beer and start having a conversation about anything. He loves to hear and tell stories. He feels that beer looks to make those conversations last longer. Brett relishes his job because of the other great brewers in the industry. He loves to see other Brewmasters succeed. He wants everyone to have a piece of the market and tell a story through beer. Mr. Porter is the kind of guy you could just sit back and listen to as he shares many intriguing stories from his time living in Edinburgh to the present.
"As Brewmaster, my biggest responsibility is making sure there is enough of each of our Goose Island beers to go around," says Porter.  "For now, we operate the brewery 24/7 and are putting in place a plan that will help us focus more intensively on innovation. Along with new tanks to expand brewing capacity overall, Goose Island is looking to greatly increase the capacity of our barrel program."
Porter's colleagues Keith Gabbett and Quinn Fuechsl are brewers at Goose Island Beer. They educated me on some of their beers and the way they look to make new brews. When brewing, Quinn believes that, "the constant challenge the process represents and being surrounded by people who are incredibly passionate and about creating, perfecting and learning about great beer."
Another treat that we all got to experience was the food. Chef Jeremy Hansen and his crew did an amazing job of preparing food that went perfectly with the beer selection. Chef Hansen is the owner and executive chef of Santé Restaurant & Charcuterie. He began his culinary career working in numerous kitchens by the age 15. At 25, he decided to pursue a career in culinary arts and moved to Portland, Oregon.
Our final dinner there w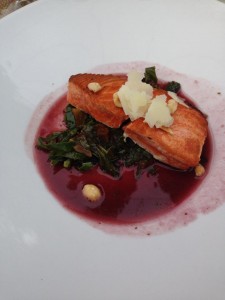 as set in the actual hop farm and he and his staff treated us to a five course meal. The stews, salmon, and elk were paired brilliantly with a beer for each course. This will be a dinner that I will never forget. Chef Hansen made marshmallows and graham crackers from scratch for our s'mores. Yeah, he is that good!
My time in Idaho was simply amazing. I learned so much from everyone. The staff at Elk Mountain Farm opened up their place to us and went to great lengths to make us feel right at home. They took time out of their busy schedule to show us each and every part of the farm. I will never look at beer the same way. Now when I pick up a six pack I won't take the process it took from the farm to the store lightly. I also know that everyone that I met on this trip loves what they do. They take pride in their work and that was very apparent with my time at the hop farm.
So the next time you raise a glass and look to enjoy a beer with your friends, make sure you give a quick toast to those who made you that delicious beer. They might not hear it, but at least you are giving them a shout out for all their hard work that went into making that beer that is in your glass. I know I will.


In honor of Banana Lover's Day on Wed., August 27, here are some "Great Moments in Banana History!"
·         1955 – Banana holders begin to appear in the American kitchen
·         1967 – The Andy Warhol banana makes a big impression on the art scene
·         1979 – The ever-classy banana hammock debuts
·         2014 – Shock Top introduces a beer that's a banana lover's dream come true – Spiced Banana Wheat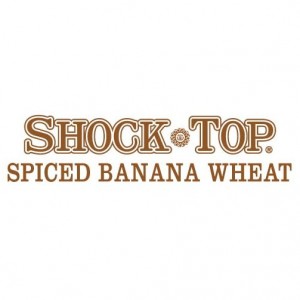 Shock Top brew masters just released their second limited edition beer for 2014, the Shock Top Spiced Banana Wheat, a Belgian-style unfiltered wheat ale with a sweet banana aroma, subtle hopping and a smooth, creamy caramel finish for a full flavor experience.
This limited edition brew will be available on draught at beer festivals, Shock Top special events and for a limited time at select retail locations.
If you are going to celebrate Banana Lover's Day on the 27th then why not pick up the Shock Top Spiced Banana Wheat. Like I stated earlier it is a limited edition festival beer brewed with wheat, citrus peels, honey, spice and banana with a light golden color and 5.5 percent alcohol by volume (ABV). Shock Top Spiced Banana Wheat is a limited edition beer only available on draught at beer festivals, Shock Top special events and for a limited time at select retail locations.
So make sure you pick up some soon or you will miss out! Cheers!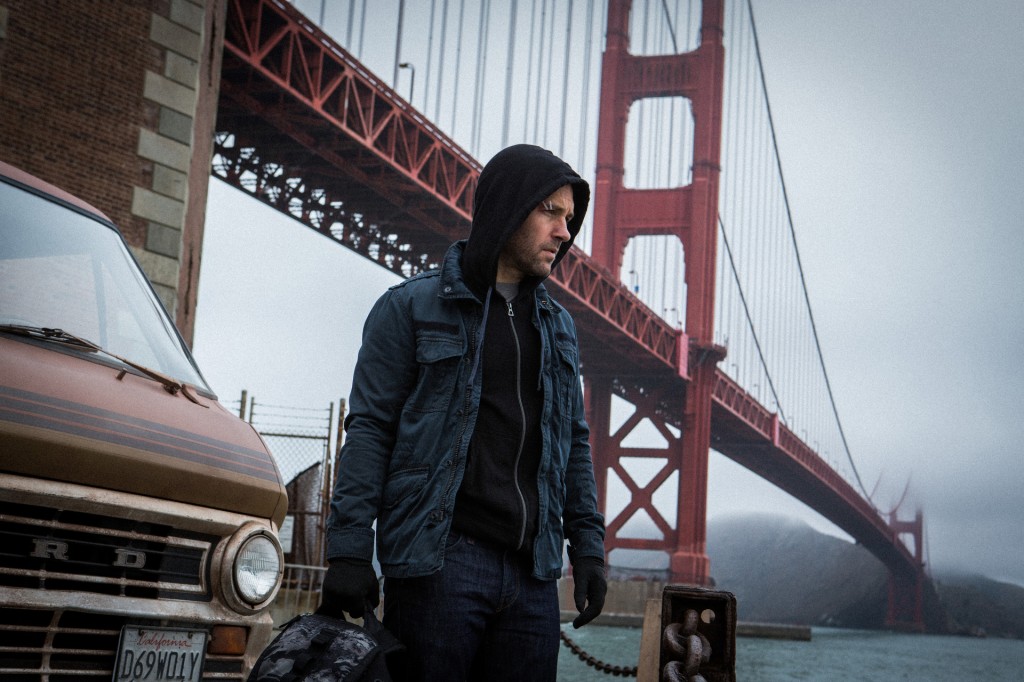 Marvel Studios began principal photography earlier this week in San Francisco, California, on its newest Super Hero franchise Marvel's "Ant-Man." The film brings one of Marvel comics' original founding members of The Avengers into the Marvel Cinematic Universe. The production also shoots on location in Atlanta, Georgia, which serves as the base for the film's production.
Set for release in the United States on July 17, 2015, the film is directed by Peyton Reed ("Bring it On," "The Break-Up") and stars Paul Rudd ("I Love You Man," "Role Models") as Scott Lang aka Ant-Man, and Michael Douglas ("Behind The Candelabra," "Wall Street") as his mentor Dr. Hank Pym and Evangeline Lilly ("The Hobbit: The Desolation of Smaug," "Lost") as Hope Van Dyne, daughter of Hank Pym.
The film also includes outstanding additional cast including Corey Stoll ("House of Cards," "The Bourne Legacy"), Bobby Cannavale ("Danny Collins," "Annie," "HBO's "The Long Play"), Michael Peña ("End of Watch," "American Hustle"), Abby Ryder Fortson ("Togetherness"), Judy Greer ("13 Going on 30," "Dawn of the Planet of the Apes"), David Dastmalchian ("The Dark Knight," "Prisoners"), Wood Harris ("Remember the Titans," "The Wire"), John Slattery ("Mad Men," Marvel's "Iron Man 2") and Gregg Turkington ("The Comedy," "On Cinema") and multi-hyphenate T.I. ("American Gangster," "Takers").
Based on the Marvel comic character first published in 1962, Marvel's "Ant-Man" continues the lineage of epic big-screen adventures chronicled in Marvel's "Iron Man," "The Incredible Hulk," "Iron Man 2," "Thor," "Captain America: The First Avenger," "Marvel's The Avengers," "Iron Man 3," "Thor: The Dark World," "Captain America: The Winter Soldier," "Guardians of the Galaxy" and the upcoming Marvel's "Avengers: Age of Ultron."
Armed with the astonishing ability to shrink in scale but increase in strength, con-man Scott Lang (Paul Rudd) must embrace his inner-hero and help his mentor, Dr. Hank Pym (Michael Douglas), protect the secret behind his spectacular Ant-Man suit from a new generation of towering threats. Against seemingly insurmountable obstacles, Pym and Lang must plan and pull off a heist that will save the world.
Marvel's "Ant-Man" is produced by Marvel Studios' president, Kevin Feige, with Louis D'Esposito, Alan Fine, Victoria Alonso, Michael Grillo and Stan Lee serving as executive producers.
Director Peyton Reed's creative team also includes Oscar® winning cinematographer Russell Carpenter ("Titanic," "21"), production designer Sheppard Frankel ("Identity Thief," "Horrible Bosses") costume designer Sammy Sheldon Differ ("X-Men: First Class," "Kick Ass"), visual effects supervisor Jake Morrison (Marvel's "Thor: The Dark World," "The Lord of the Rings: Two Towers"), stunt coordinator Jeff Habberstad (Marvel's "Iron Man 3," "X-Men: Days of Future Past") and six-time Oscar® nominee, special effects supervisor Dan Sudik ("Captain America: The Winter Soldier," "Marvel's The Avengers").  The editors include Dan Lebental, ACE (Marvel's "Thor: The Dark World," Marvel's "Iron Man") and Colby Parker Jr. ("Lone Survivor," "Hancock").
Marvel Studios' upcoming release schedule includes Marvel's "Avengers: Age of Ultron" on May 1, 2015, Marvel's "Captain America 3" on May 6, 2016, and Marvel's "Guardians of the Galaxy 2," on July 28, 2017.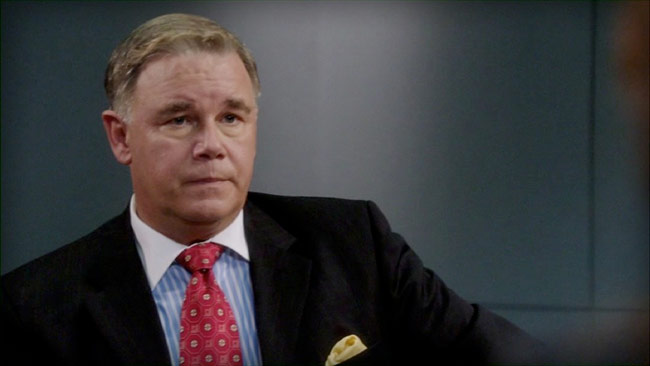 Spencer Garrett has been a constant favorite among those in the entertainment industry. From the small to the big screen he has been very busy. This crazy schedule continues with this current recurring role on USA's newest drama series, "Satisfaction," where he co-stars opposite Matt Passmore and Stephanie Szostak.
Garrett is will also be on big screen in January 2015 with the scheduled release of Michael Mann's feature for Warner Bros. "Blackhat" where he will star opposite Viola Davis and Chris Hemsworth.  To follow, Garrett will appear in John Erick Dowdle's newest thriller, "The Coup" which is expected to open March 6, 2015.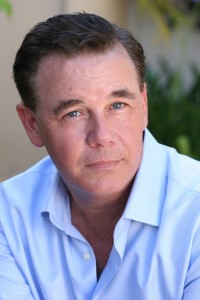 Most recently, Garrett has landed guest starring roles on the hugest and most critically acclaimed shows such as the Netflix hit series "House of Cards," as well as "Mad Men," and "Major Crimes" to name a few.
This third-generation actor was born to actress Kathleen Nolan and Richard Heckenkamp, former head of Film Artists Associates.  Raised as a bicoastal resident of both New York and Los Angeles, Garrett grew up in an artist's environment opportune for cultivating his passion for acting.  Armed with a degree in Theatrical Studies from both Duke and Fordham, along with his lifelong admiration of arts and entertainment, Garrett immerged as an urbane-artist on the Hollywood scene.
Garrett first made his name as a guest star in such television classics as "Dallas" "Star Trek," "X-Files," and then on shows like "The West Wing."
I spoke with Spencer about his new show "Satisfaction", the passing of Hollywood legends like Robin Williams and Philip Seymour Hoffman, and much more. I really appreciated the way Spencer opened up to me about how landing a role on the film "Public Enemies" made him a better actor.
We got to talk about him playing roles in "Iron Man 3" and "Captain America" which helped him learn about the comic book world and its outstanding fan base. For anyone looking to become an actor this is a great interview to listen to as Spencer speaks from the heart. I really enjoyed chatting with Spencer and I hope he continues to land more and more roles for TV and film.
To listen to the interview click HERE!
Follow the many adventures of Spencer on his Twitter account!