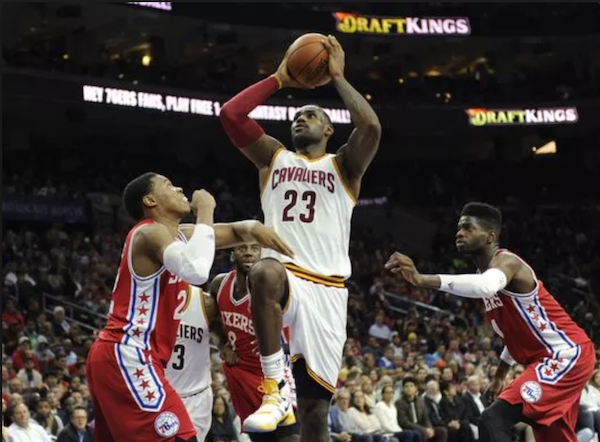 If you have Verizon and love the NBA you are in for a treat. Verizon and the NBA recently announced an innovative, multi-year partnership that will deliver one of the most comprehensive video streaming offerings of NBA content – from live out-of-market games via NBA League Pass to highlights, fantasy basketball, original programming and more – on Yahoo Sports, Yahoo Fantasy and across Verizon's family of media brands.
As part of the partnership, beginning with NBA All-Star 2018 in Los Angeles, the NBA and Verizon will unveil a series of innovative collaborations leveraging Verizon's leading 5G network and technology designed to deliver premium NBA content and unique fan experiences.
In addition, the NBA and Verizon will work together on enhanced global Yahoo Fantasy experiences, including a new, simplified Official NBA Fantasy format, flexible entry for fans to start their fantasy season at any time, and customized fantasy highlight packages.
Partnership highlights include:
·         Access to purchase NBA League Pass in the U.S. – the league's out-of-market live game service co-managed by the NBA and Turner Sports – on Yahoo Sports and other Verizon media platforms
·         New daily show highlighting NBA action, storylines and commentary available exclusively on Yahoo Sports and across Verizon's media platforms
·         Development of augmented reality and other new forms of content leveraging Verizon's leading network technology in partnership with the NBA
·         Original sports and lifestyle programming utilizing the league's vast archive of NBA footage across Yahoo Sports and Verizon's media platforms
·         Verizon's "It's on Us" program, which now makes up to eight NBA League Pass games available to registered users, at no cost to the consumer, to preview the League Pass subscription offering. Here they gave games of this type as applications and are Y8 online games that are played on devices such as laptops, mobile phones and others.