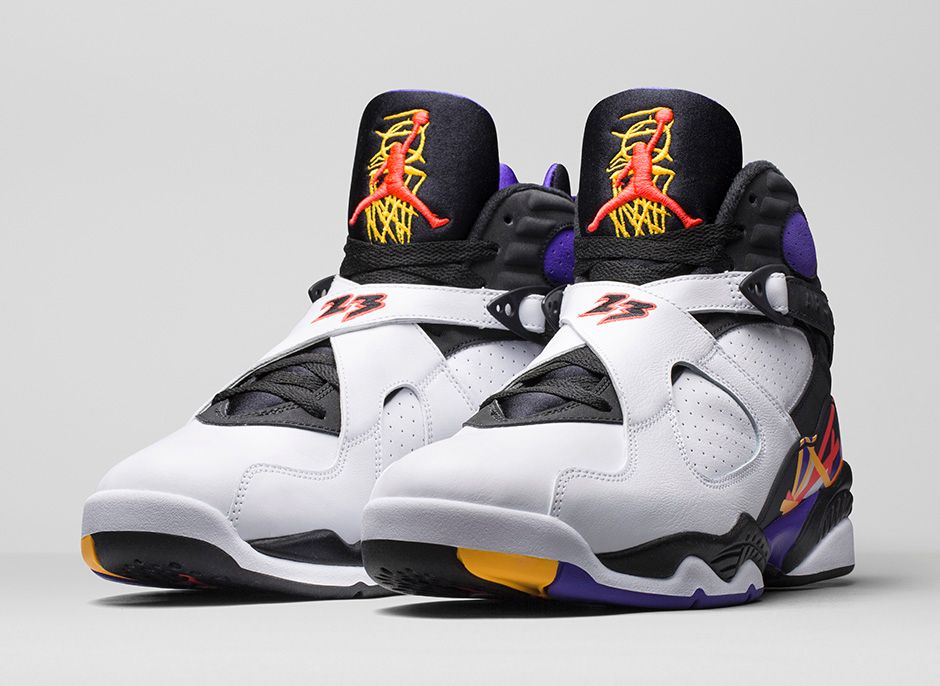 When the Chicago Bulls had their first three-peat Michael Jordan was rocking the Air Jordan VIII. He was showing his dominance in the NBA as he guided the Bulls to a third straight championship. To celebrate MJ's three-peat Nike is releasing a classic retro Jordan sneaker in a new colorway.
The Air Jordan VIII Retro returns, with the newest colorway paying tribute to Chicago's first three-peat championship season, while taking color cues from each of the three defeated teams. Vivid hues invigorate the white- and black-based shoe, in addition to the Infrared-toned Jumpman highlighted on the new tongue label. Get yours October 24 on Nike.com.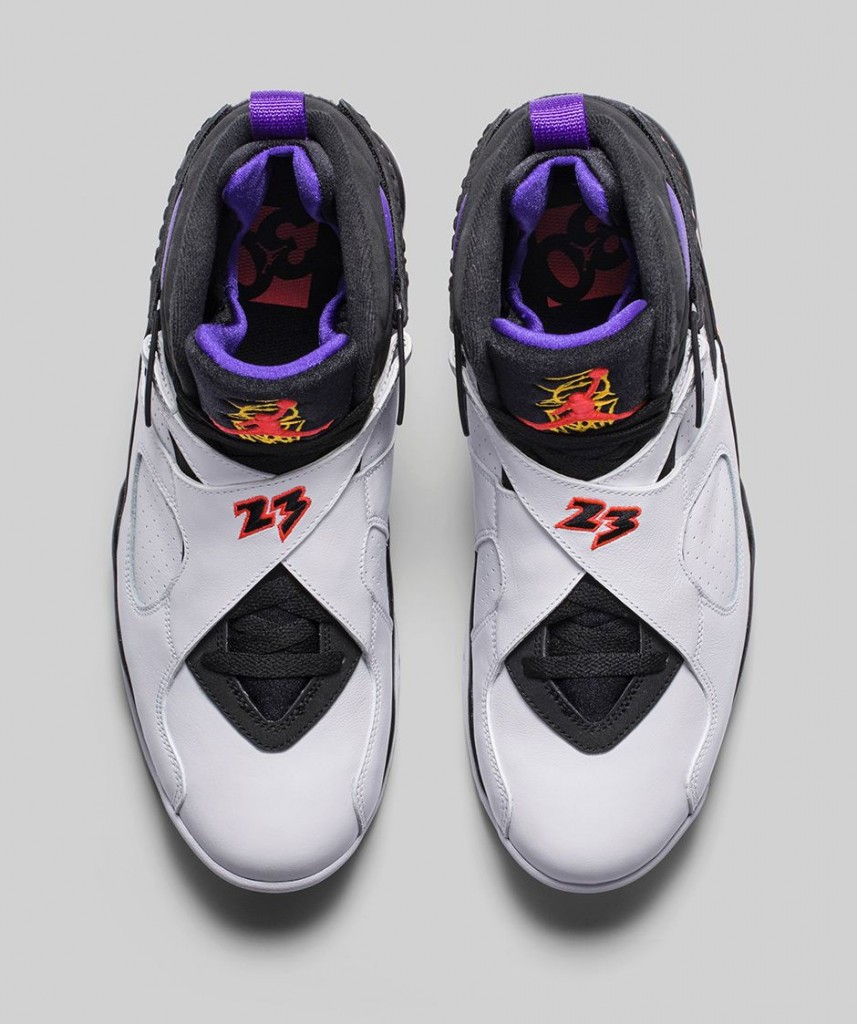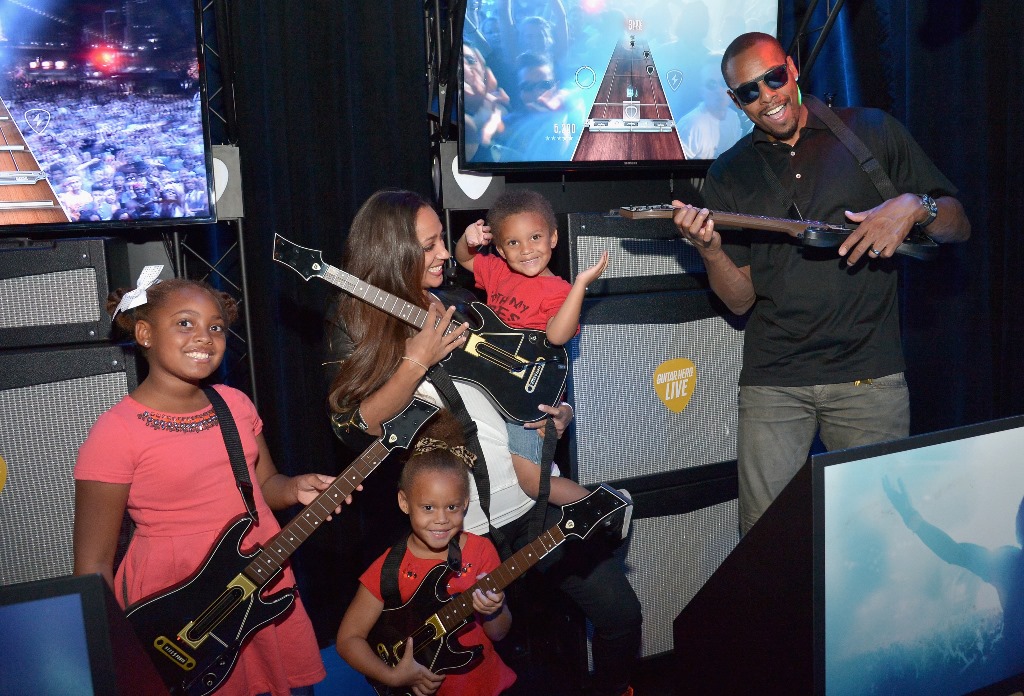 The very interactive video game Guitar Hero is coming back with their latest version from EA Games. To make everyone feel like a rock star Activision and FreeStyle Games celebrated the long-awaited and highly anticipated music video game, Guitar Hero Live.
There were celebrity guests including Ashlee Simpson and Evan Ross, Ashley Tisdale, Vanessa Hudgens and LA Clippers' Paul Pierce gathered at the YouTube Space LA to experience the new game and watch an intimate performance by weezer.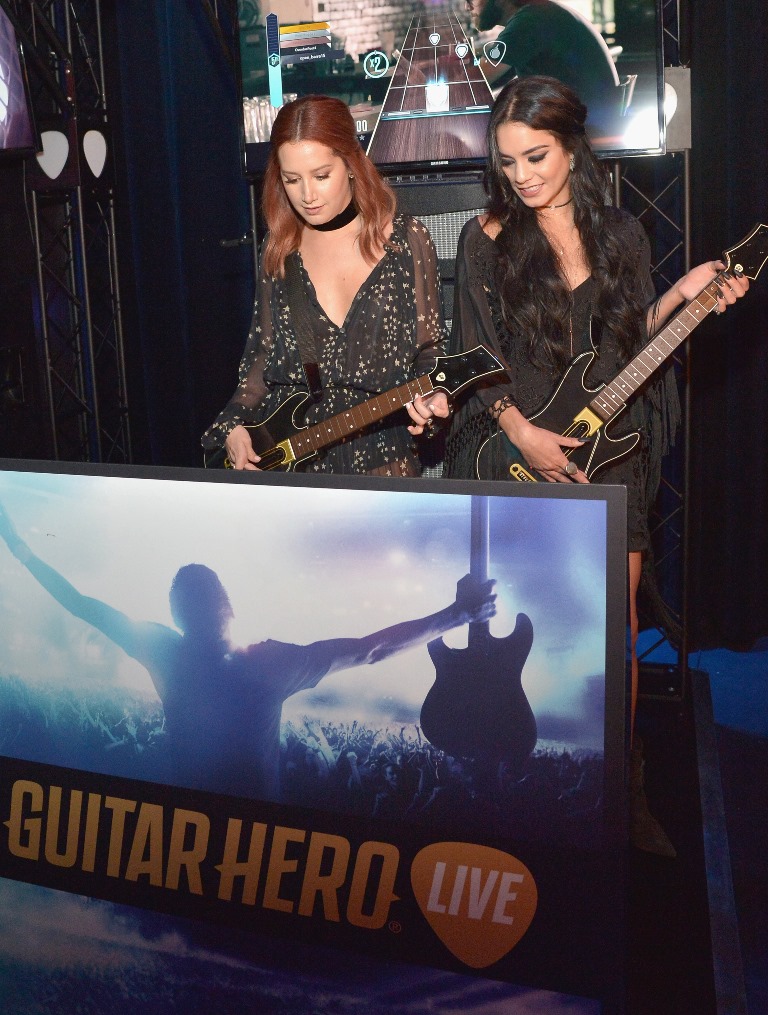 During the party Ashley Tisdale and Vanessa Hudgens embraced each other as they walked on the red carpet while Paul Pierce's family attended the Guitar Hero Live launch party and played the new game all together. Ashlee Simpson and Evan Ross talked about their plans for Halloween, sharing Jagger might be dressed as a lion and Bronx will be a video game.
Are you hyped up for this game?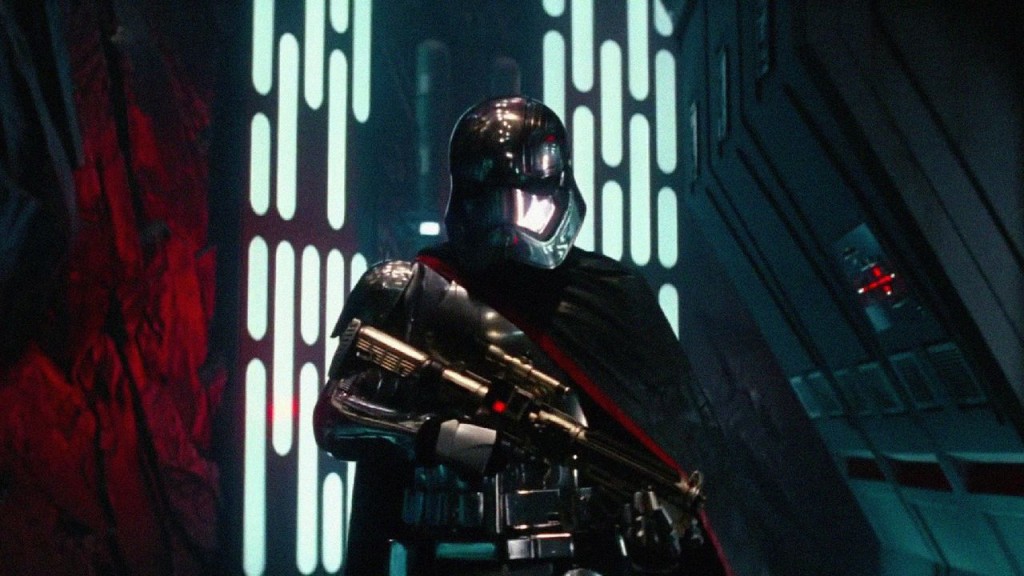 Lucasfilm announced today that the trailer for Star Wars: The Force Awakens will debut on ESPN's "Monday Night Football" on Monday, October 19, during halftime of the National Football League (NFL) game between the New York Giants and the Philadelphia Eagles in Philadelphia. The game starts at 5:15 p.m. PDT/8:15 p.m. EDT.  The Spanish language version of the trailer will air on ESPN Deportes simultaneously.
To commence the countdown for the trailer launch, today Lucasfilm released the Star Wars: The Force Awakens poster worldwide. Following the trailer launch, tickets to the highly anticipated cinematic event will be on sale everywhere movie tickets are sold.
In conjunction with the Star Wars: The Force Awakens trailer debut, the Walt Disney Company is providing unprecedented company-wide on-air and social support (#TheForceAwakens) as well as tying in events and special activities for the day of the trailer release.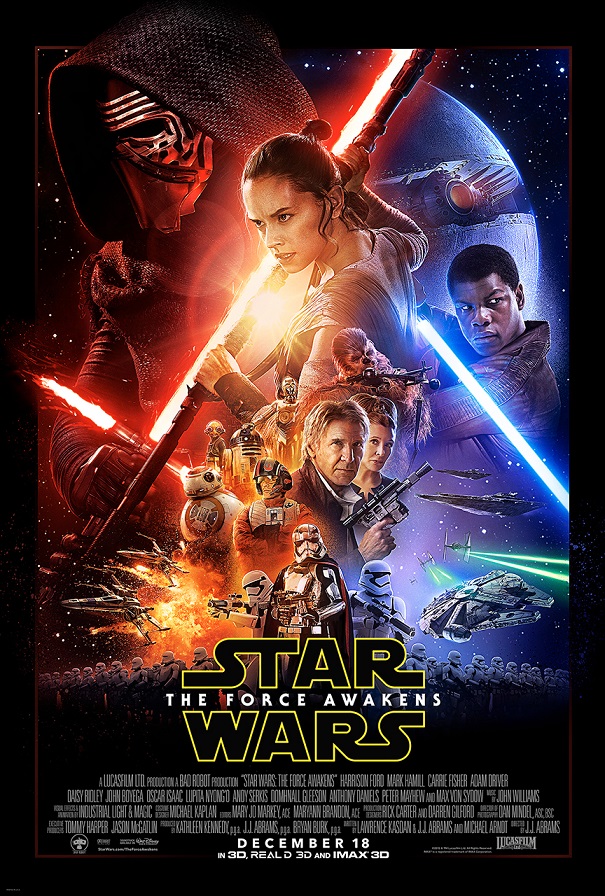 Star Wars: The Force Awakens opens in U.S. theaters on December 18.
Lucasfilm and visionary director J.J. Abrams join forces to take you back again to a galaxy far, far away as Star Wars returns to the big screen with Star Wars: The Force Awakens.
The film stars Harrison Ford, Mark Hamill, Carrie Fisher, Adam Driver, Daisy Ridley, John Boyega, Oscar Isaac, Lupita Nyong'o, Andy Serkis, Domhnall Gleeson, Anthony Daniels, Peter Mayhew and Max Von Sydow. Kathleen Kennedy, J.J. Abrams and Bryan Burk are producing with Tommy Harper and Jason McGatlin serving as executive producers. The screenplay is by Lawrence Kasdan & J.J. Abrams and Michael Arndt.


There are bar crawls and then there are bar crawls that are set up from Captain Morgan. Their latest one should be epic! Just let these next four words sink in with you. Cannon Blast Bar Crawl. Only Captain Morgan can add cannons to a bar crawl. The Captain is doing this by recruiting Brian "human cannonball" Miser.
The bar crawl will take place in Downtown Orlando on tomorrow, October 17th at approximately 6 p.m. Brian will be shot between multiple bars in Orlando for the first-ever and most epic Cannon Blast Bar Crawl. The event serves as the official launch and celebration of Captain Morgan Cannon Blast – the rum company's latest shot innovation.
Throughout his professional career, Miser has performed more than 6,500 blasts and holds a world record for the only human to ever be shot into the air while on fire. Miser is also the mastermind behind building the cannon, which is meticulously crafted with years of circus secrets.  This stunt marks the first time ever that Miser will perform multiple blasts from different cannons on the same day.
For people who are 21 years of age and older follow all the fun on Twitter @CaptainMorganUS and use the hashtag #CannonBlastCrawl.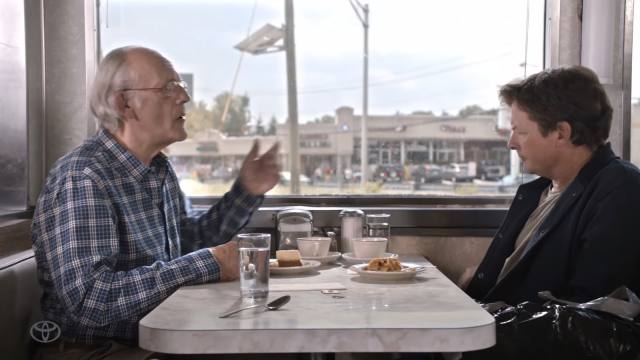 Toyota created a very cool video with Michael J. Fox and Christopher Lloyd where the two discuss what inventions from Back to the Future II are already here. This is a preview of a video that Toyota will be releasing later this month. As a kid who grew up watching these films it is great to see these actors embrace this film. Not only do we as fans get to enjoy this conversation, but you can tell these two love hanging out together.
Click here to watch the video.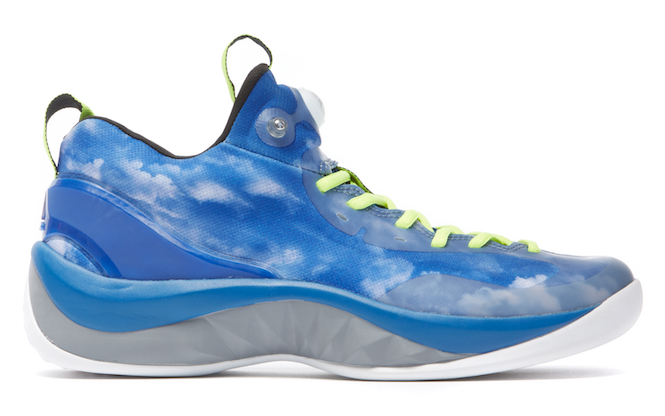 We are almost ready for the start of the NBA season. Are you ready? Reebok is! They will be releasing a game changing shoe tomorrow. Reebok's patented Pump technology takes 360-degree custom fit back to the court with a true performance basketball sneaker.
Just like the game has evolved since the 90's, so has one of Reebok's most iconic technologies in sport. The ZPump Rise is unlike any other basketball shoe because it uses only 3 key lightweight parts to deliver high performance features and wearable comfort.
The fusion compression sleeve offers a seamless and irritation-free upper to enhance any modern basketball player's game, and an internal mesh bootie lends superior ankle support with that tailored personalized feel.  But what makes this sneaker stand out from the rest is the fully customizable Pump Air-Cage that provides the foot with a locked-in custom fit and added support.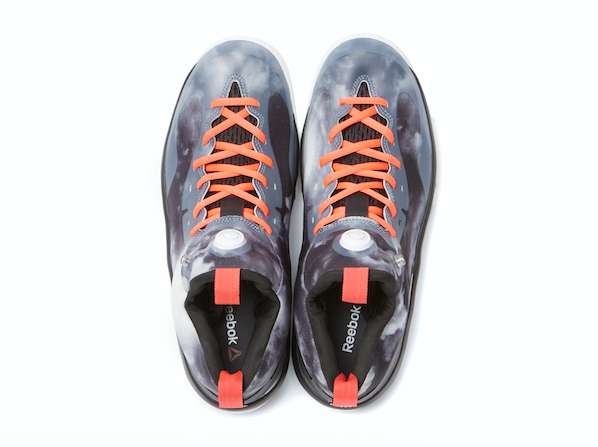 The ZPump Rise will drop in three different packs through the rest of the year and the first "Cloud Pack" is set to launch tomorrow on Thursday, October 15th, with 2 colorways of the ZPump Rise – Dark Royal/White and Black/White.
For $124.99, you can grab them at Reebok.com or Finish Line.

The end of October always is good times. There seems to be Halloween parties everywhere. Whether you are planning one of your own or going out there are a few new cocktails that you must try this holiday.
For those who are into beer, the Plundering Pumpkin is a simple drink featuring Captain Morgan Original Spiced Rum, pumpkin beer and ginger ale. Looking for something else? Try the Morgan Monster recipe. It is a sure bet to make your party that even better. You can also try the Captain Cider. It is a great fall drink that is great to enjoy even after Halloween.
The Plundering Pumpkin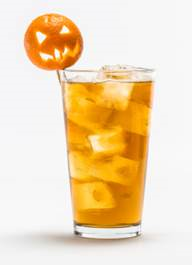 1 oz. Captain Morgan Original Spiced Rum
3 oz. Pumpkin Beer
1 oz. Ginger Ale
Directions: Combine ingredients in a tall glass filled with ice, garnish and stir.
The Morgan Monster
1.5 oz. Captain Morgan Original Spiced Rum
0.5 oz. Sour Mix
1.5 oz. Soda Water
Aromatic Bitters
2 Lemon Wedges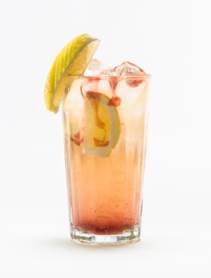 Directions: Combine all ingredients (except bitters) in a tall glass, filled with ice, float bitters on top of drink.
The Captain Cider
1 oz. Captain Morgan Original Spiced Rum
1.5 oz. Cranberry Juice
1.5 oz. Hard Cider
Directions: Combine all ingredients in a rocks glass filled with ice, garnish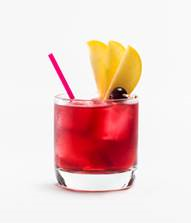 with apple wedges and cranberry.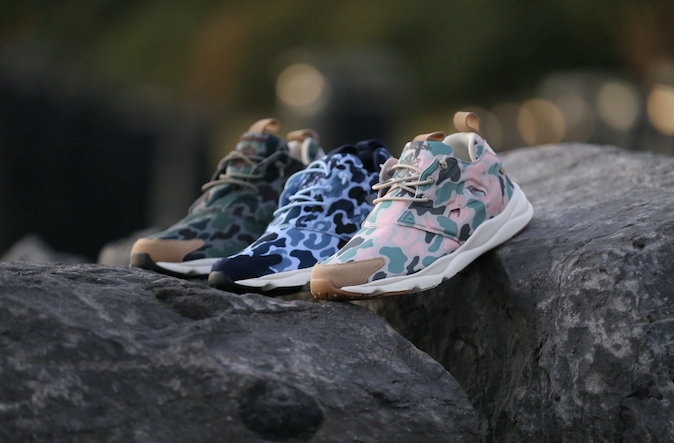 As always Reebok is adding more fantastic designs and colorways to their shoe line. Now there is a new pattern in their FuryLites. Slimmed down and blasted with a fresh camo design, these FuryLites are a fearless addition to your repertoire of road challenges. Descended from the iconic InstaPump Fury, the sleek design and bold styling of these sneakers is ready to destroy miles.
The shoes have a lightweight nylon camo upper and a low-cut design for freedom of motion.  The IMEVA midsole provides a cushioning boost, and the shoes also incorporate a molded quarter panel with a MonoMesh window detail for style.  Available in Stucco, Blue Peak and Cement colorways, the Reebok Classic "FuryLite Camo" is available now for $74.99 at Reebok.com.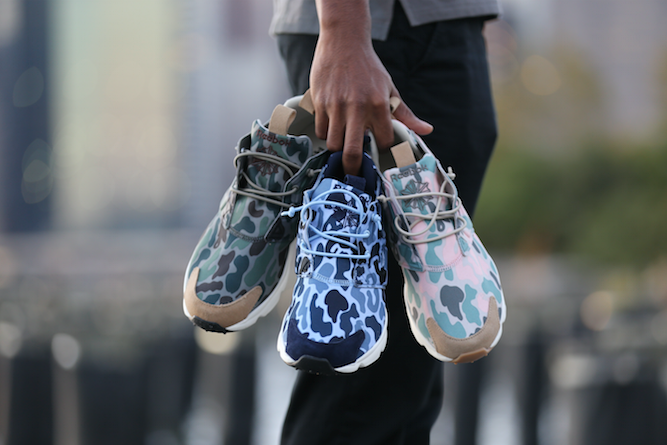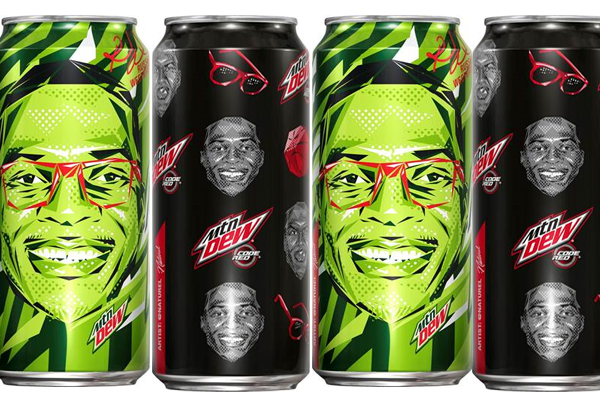 Ever wanted to share a drink with an NBA player? Well here is your chance. Now you can have a Mountain Dew with NBA All-Star Russell Westbrook. Well, sort of. In time for the return of the NBA, Mtn Dew is announcing new, limited-edition versions of original Mountain Dew and Mountain Dew Code Red. Both cans were created by Naturel, an emerging name in the art and design world, and inspired by the personality of DEW athlete Russell Westbrook. These cans are as flashy as his post-game shirts. They'll be available on shelves for a limited-time, beginning October 12.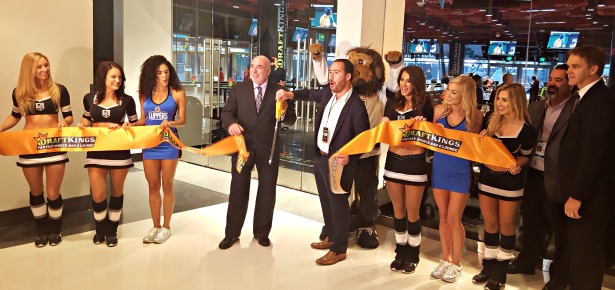 Last week our friends at DraftKings invited us to Staples Center for the official unveiling of the DraftKings Fantasy Sports Bar & Lounge. Located inside the arena just past the box office, the new 4,500-sq.-ft. F&B concept is loaded with monitors and touch-screen tablets so LA sports fans can get their daily fantasy sports fix going while watching the Kings, Clippers and Lakers compete. Designed with the feel of a Vegas sports book, the $1.5 million dollar craft beer and gastro pub was completed in a very quick timeframe and features 35 Toshiba Smart TVs, six Toshiba Virtuoso Screens, 15 Microsoft Surface Tablets and four iMacs. Fans can sign up or log in to their DraftKings accounts through these devices in order to enter tournaments, unlock food discounts and sign up for ticket giveaways.
The menu for this new spot was designed by Josiah Citrin and features some pretty scrumptious takes on classic bar food like hot dogs with mac and cheese. Fans thirsty for a a Bud Light alternative inside Staples will be happy. with the selection of Goose Island options on tap.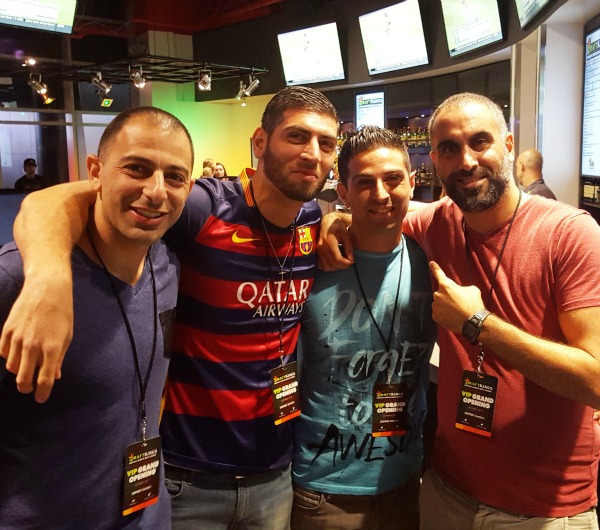 In addition to the AEG and DraftKings cutting the ribbon on their new DFS hangout, DraftKings also presented a $2 million check to week one winner BALLAH who came from behind on the first Monday Night of the season to put up 228.04 points and take home the top spot in the DraftKings Millionaire Maker Week 1 league.
This BALLAH fella and his buddies looked familiar to me. Turns out they all went to my hye school. Glendale High breeds some pretty savvy fantasy football enthusiasts, and these guys were no different. BALLAH and his boys have been playing in yearly leagues for more than a decade. They all knew their stuff, too.
Going into that first Monday Night BALLAH's $2 million winning lineup was sitting in 3,000th place. Carlos Hyde's two scores and final six yards put BALLAH over the top. Here's his lineup: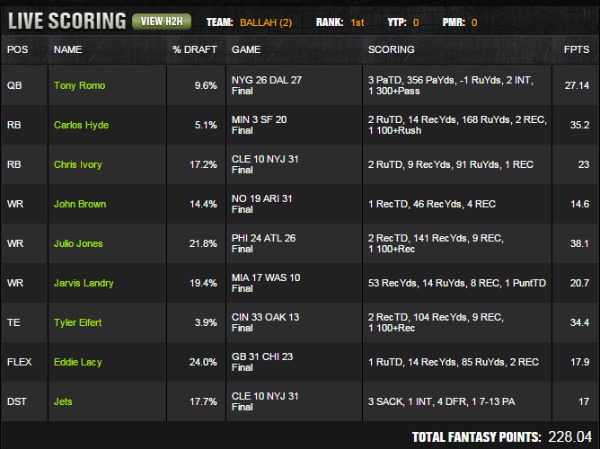 "The thing is," BALLAH told me, "you need like 30 points from each spot. You can maybe miss on one guy but you need that kind of production out of each spot."
That's definitely a different approach from your regular fantasy football decision making. In a standard league, you hope that all your guys will produce, but you're happy to get 10 points out of your flex spot. You want each slot to give you numbers, but with DFS, you're forced to go big. You have to build your lineup using a budget, yes, but you need those home run hitters in there. You gotta go for the boom and bust dude that's undervalued, not for the consistent player who will guarantee you steady production without a ton of upside.
BALLAH's score of 228 was good enough to win it all week 1. The next week's DraftKings Millionaire Maker featured a top scorer who cracked 300 points. Imagine that. Typically your happy if you can crack that 100 point week barrier with your standard annual fantasy team. If you're near 200, you're totally dominating. But when the whole field has access to the same players with the same budget restraints, you need to think bigger. You need to aim for 30 points from each spot.
So keep that in mind next time you dabble in daily fantasy sports. If you're playing to win big, you need big time production from every single start. That likely means passing on trustworthy point scorers so you can swing for the fences on guys who have higher week-to-week ceilings.