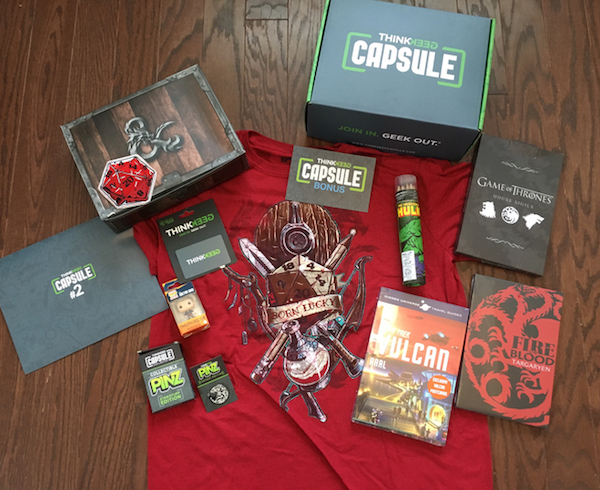 I just got the second ThinkGeek Capsule and it is loaded with a bunch of goodness from Star Trek, Marvel and Game of Thrones. There were even boxes inside the first box that contained even more awesomeness.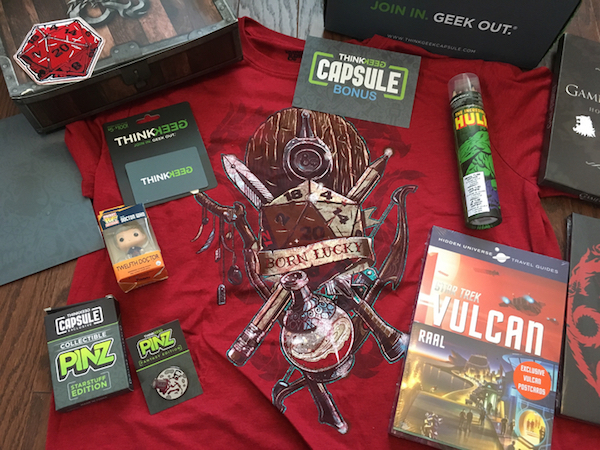 For all you Trekkies wanting to know what live was like on the planet Vulcan you are in luck. There is the Vulcan Travel Guide which is a book highlighting the different places you can visit on Vulcan. For all of you who love tabletop games you love the fact that there is a Dungeons & Dragons t-shirt and patch set. The t-shirt shows a D20 in front of fantasy gear and the patch is a red D20. The patch is adhesive, not an iron-on.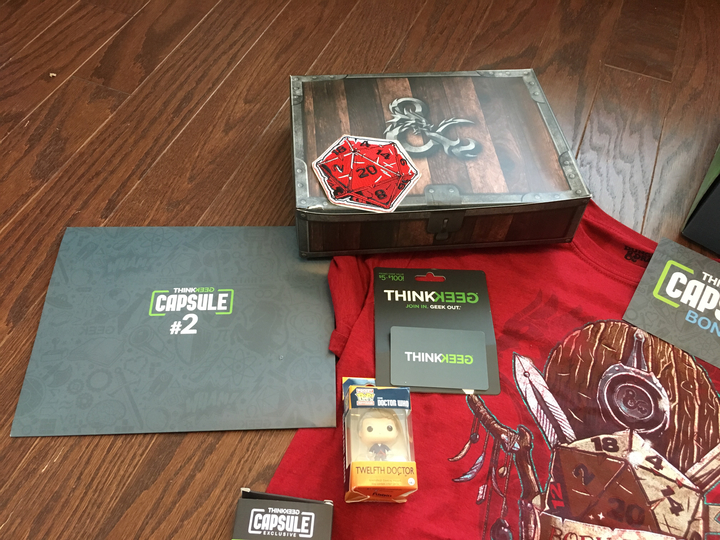 Game of Thrones is not only back on HBO, but you can find some GoT treasures in this capsule. Inside was a piece of canvas art of one of four sigils from the show. I got House Targaryen. This will go great in my office. Love the artwork and colors in this one.  There is also a Pinz collectible pin with the theme of outer space. I got the moon pin, which is pretty slick as you can see from the pictures.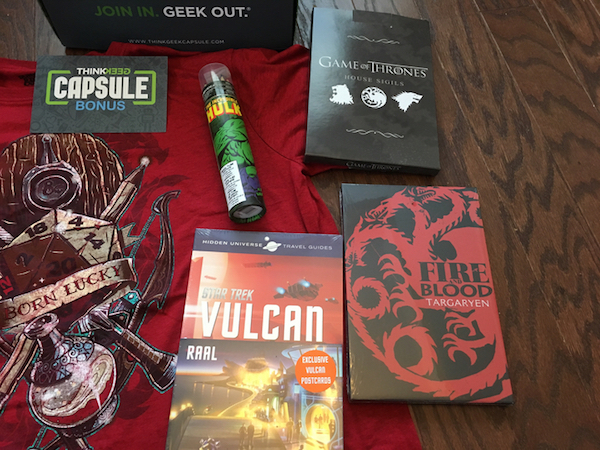 The bonus item in this ThinkGeek Capsule is a Doctor Who Funko Pop keychain. I got the Twelfth Doctor, but the Fourth Doctor us also up for grabs too.  Speaking of bonuses just lie the first capsule this one contained a gift card. They can range in value from $5 to $100. Love the fact ThinkGeek is doing that.
As you can see there was a ton of awesome swag in this one. So if all of this awesomeness is something you wanted delivered to your home go to thinkgeekcapsule.com to subscribe to the monthly capsule program. You wont be disappointed. Next month's capsule will showcase items from DC Comic's Justice League.