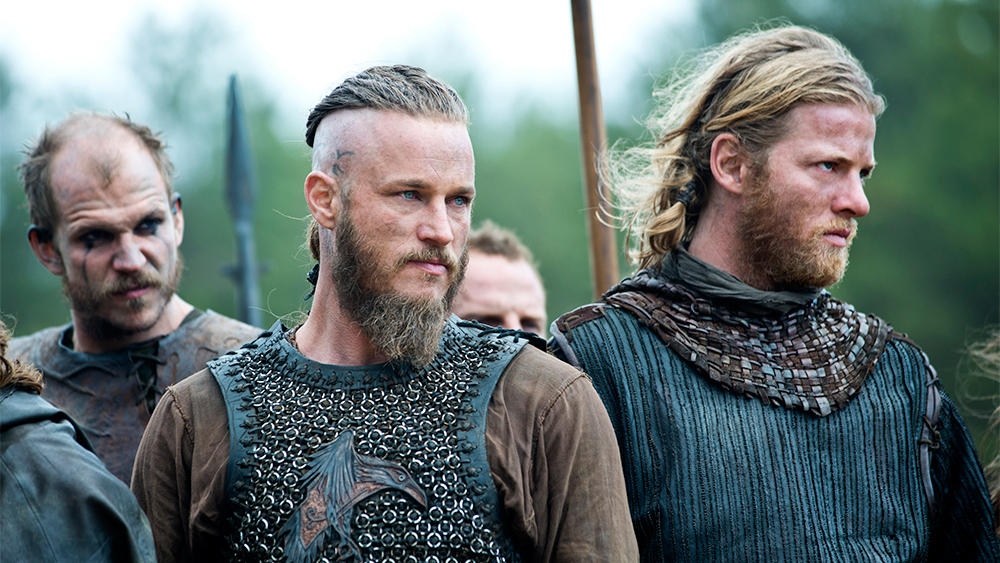 No, Toronto Blue Jays star Josh Donaldson is not pulling a Bo Jackson. He is not playing football for the Minnesota Vikings. He is starring the in History Channels mega hit show "Vikings."  The 2015 American League MVP will play the role of "Hoskuld," a Viking warrior of great skill, in an episode that will air later this year as part of the fourth season. Two-time All-Star Donaldson will film in Ireland this week. Donaldson is a massive fan of "Vikings" and recently tweeted a photo unveiling a striking, new Viking hairstyle inspired by the character "Ragnar."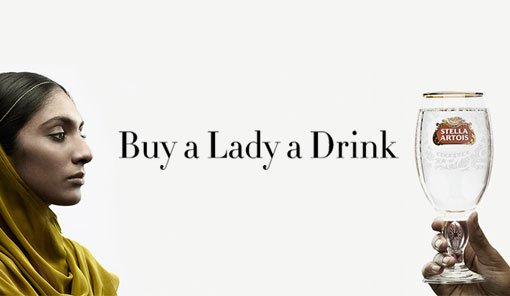 Now from the sound of the title you might have said I have done that in the past. Well Stella Artois is looking to change it up a bit. After reading what they are doing you might be encouraged to follow their lead.
Water has played an important role in the Stella Artois brewing heritage for more than 600 years, and is an essential ingredient in the Stella Artois that is brewed today. Yet 663 million people lack access to clean water – a global crisis that disproportionately affects women, who spend millions of hours a day collecting it. Stella Artois has again partnered with Water.org to drive awareness of the global water crisis, and calls on consumers to help leave a legacy as the generation that ends this crisis, once and for all.
The "Buy a Lady a Drink" campaign was first launched in 2015 to utilize Stella Artois' global footprint to help positively impact this important issue. Last year the campaign focused on women's long journeys for clean water. This year, the campaign showcases the positive impact that access to clean water can have, while inspiring consumers to leave a positive mark on the world.
"I've seen how the lives of women and their families can change when they get access to clean water," said Water.org Co-Founder Matt Damon. "Access to water is access to education, access to work, access to the kind of future we want for all humankind. Thanks to our partnership with Stella Artois, this year's 'Buy a Lady a Drink' campaign helps us tell this story – and gives consumers the chance to help us change it."
"Water.org is committed to making clean water accessible so everyone in the world has the opportunity to prosper," said Water.org Co-Founder and CEO Gary White. "We're proud to partner with Stella Artois again this year to help us change more futures around the globe."
This global, multi-channel partnership launches today with several opportunities to engage in the effort.  New Limited-Edition Chalices Designed by Local Artists in Kenya, Peru and Haiti. Today, Stella Artois will release a new set of limited-edition Chalices designed by three artists from Kenya, Peru and Haiti: Daniel Cortez Torres from Peru, Wini Awuondo from Kenya and Michele Manuel from Haiti. Each design represents the specific water problem faced by women in their country.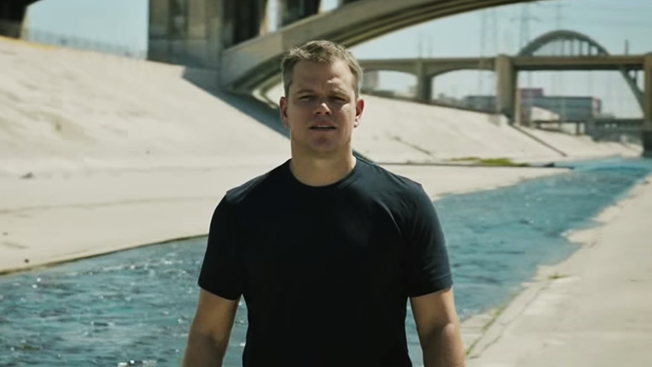 Consumers can purchase one of the exclusive Chalices for $13 at Amazon.com. For every Chalice sold in the U.S., Stella Artois will donate $6.25 to Water.org, up to 90,000 chalices, to help provide five years of clean water for one person in the developing world.
"Water is woven into the very fabric of Stella Artois – it has allowed us to leave behind a proud brewing legacy, and we want others to have that same opportunity to leave a mark on the world," said Ricardo Marques, vice president, Stella Artois. "Thanks to our continued partnership with Water.org, we have been able to change the lives of more than 290,000 people in the developing world through access to clean drinking water. Small actions, like the purchase of a Chalice, can have a big impact."
Stella Artois and award-winning director Crystal Moselle kicked off the brand's partnership with Water.org at an exclusive brunch to launch the brand's first-ever documentary program at the 2016 Sundance Film Festival. To further underscore the power of water and inspire social action, Stella Artois has commissioned 2015 Sundance Grand Jury Prize Winner Moselle to create a three-part documentary series showcasing the impact of the global water crisis on women and their communities in Haiti, Kenya, and Peru. The films will be produced in partnership with Stella Artois, and with advisory support from Water.org. The series will debut to coincide with World Water Day.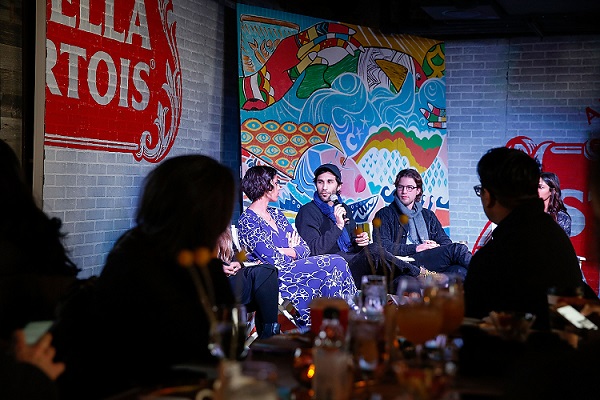 Moselle gave attendees a first look at the series' manifesto video inspired by her recent experiences in Haiti with those affected by the global water crisis. Attendees also participated in an interactive discussion around the power of storytelling through film with Moselle, Academy Award and Emmy Award winning producer Fazeelat Aslam, and the co-directors of "Catfish," Henry Joost and Rel Schulman.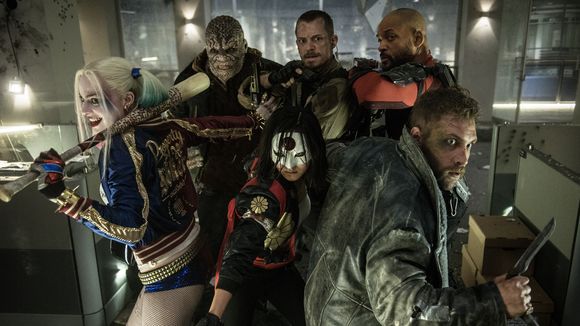 There is a new trailer out there for the DC Comics film The Suicide Squad. The film showcases some of the villains turned good guys….for a bit to help save the world. It feels good to be bad… Assemble a team of the world's most dangerous, incarcerated Super Villains, provide them with the most powerful arsenal at the government's disposal, and send them off on a mission to defeat an enigmatic, insuperable entity. U.S. intelligence officer Amanda Waller has determined only a secretly convened group of disparate, despicable individuals with next to nothing to lose will do. However, once they realize they weren't picked to succeed but chosen for their patent culpability when they inevitably fail, will the Suicide Squad resolve to die trying, or decide it's every man for himself?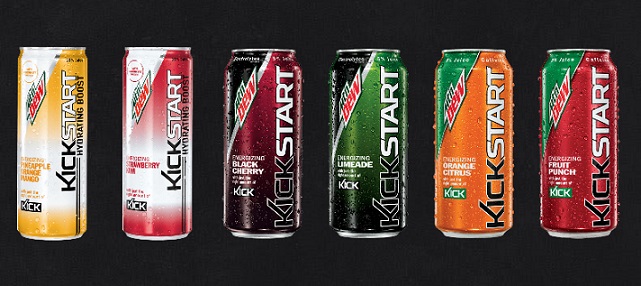 As we all know MTN Dew Kickstart like to fuses three awesome things – an energizing blast of Dew with real fruit juice and a kick of caffeine – and today, the brand introduced four new bold flavors to the lineup – Midnight Grape, Watermelon, Blueberry Pomegranate and Blood Orange.
"Since the brand's introduction in 2013, MTN Dew Kickstart has been an incredible success – one of our most exciting innovations of the past decade – and we're continuing to give guys the bold new flavors they're asking for with the introduction of Midnight Grape, Watermelon, Blueberry Pomegranate and Blood Orange," said Greg Lyons, senior vice president of marketing, Mountain Dew.
In conjunction with the release of these new flavors, Mountain Dew will build upon its "It All Starts With a Kick" campaign, launching a robust 360 degree marketing program including engaging digital and social media, broadcast and out of home advertising, merchandising and experiential activations.  And, for the first time since 2000, Mountain Dew will return to the Super Bowl with a hilarious TV ad that combines fan-favorite ad elements and is guaranteed to have fans talking.
The new flavors are available at retailers nationwide beginning on January 25, 2016.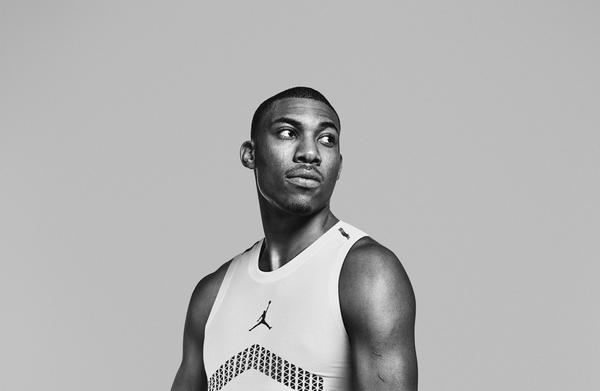 Over the past 33 years, since its inauguration in 1983, Martin Luther King, Jr. Day has distinguished itself as among the most meaningful days of the pro basketball season – and this year is no exception: 20 teams, many of them including Jordan Brand athletes, will take the court. In honor of the occasion, a number of the players reflect upon the significance of the day and the man it commemorates.
Victor Oladipo
"Darkness cannot drive out darkness: only light can do that. Hate cannot drive out hate: only love can do that," is one of my favorites Dr. King quotes. Dr. King is a hero of mine and it is truly an honor and privilege to have the opportunity to play for the league on MLK Day."
Jared Sullinger
"It's such a blessing to be able to play a game on Martin Luther King, Jr. Day. Sometimes we are so focused on getting here — playing in the league — that we forget how we got here and [why we] had this opportunity in the first place. It's really special. Blessed."
Otto Porter Jr.
"It means a lot to play in the MLK Day game — being able to come together as equals and play the game that I love! Dr. King was courageous, a role model and gave so much hope to the people."
Kemba Walker
"It's motivating and refreshing to play in a diverse league, with different faces, races and ethnicities. It is a direct reflection of the goals and mission of Dr. Martin Luther King, Jr. and I'm happy to play with all of my brothers on his day."
Andre Drummond
"The Martin Luther King, Jr. Holiday celebrates the life and legacy of a man who brought hope and healing to America. I'm happy to share in the positive energy the league spreads on this day, appreciating his efforts and playing with friends of different backgrounds, collectively."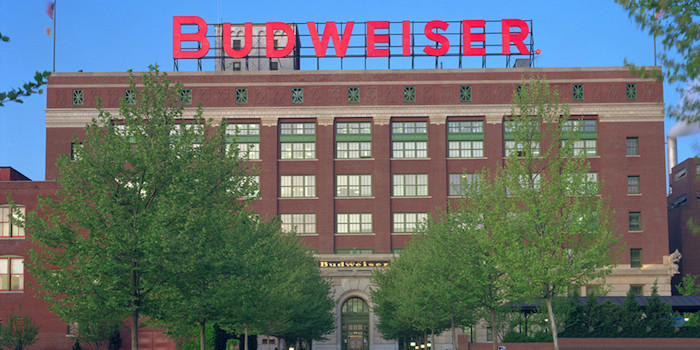 Recently Anheuser-Busch announced that they will be one of the most visible company during the Super Bowl. As NFL fans watch the big game on Sunday, Feb. 7, the brewer will spotlight Super Bowl veterans Budweiser and Bud Light, along with first-time Super Bowl advertiser Shock Top and returning Super Bowl advertiser Michelob ULTRA.
Anheuser-Busch is scheduled to have three full minutes of advertising in this year's game, including the first spot immediately following kickoff.
"People have come to expect groundbreaking creative from our brands during the Super Bowl, and this year is no exception," said Jorn Socquet, vice president, U.S. marketing at Anheuser-Busch. "A powerful Super Bowl ad can set the tone for a brand's performance throughout the following year and beyond, and we've made significant investments to ensure that this year's spots will connect with fans in new and unexpected ways."
A stalwart of the Super Bowl stage, Bud Light – the Official Beer of the NFL – will continue its more than 30-year Super Bowl advertising tradition, and Budweiser, an iconic in-game advertiser since its first Super Bowl appearance in 1975, will also return. Shock Top will make its Super Bowl advertising debut, and Michelob ULTRA will return with its first Super Bowl spot since 2010. Anheuser-Busch's Super Bowl advertising legacy also includes 14 Ad Meter wins since the award began in 1989 – the most of any advertiser.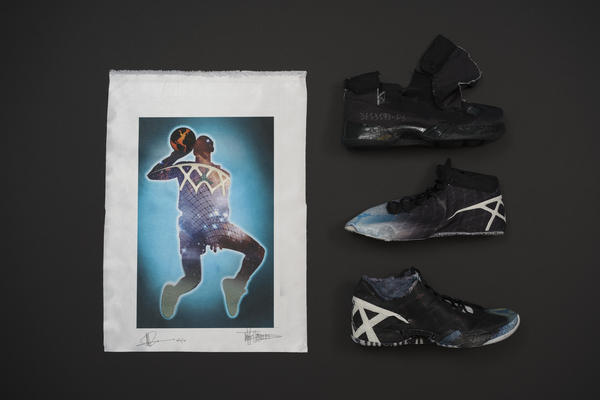 Exactly when the Air Jordan XXX design journey began is up for debate. Arguments could be made for February 17, 1963, Michael Jordan's birthday — or October 24, 1984, the day his Airness signed with Nike. There's also April 1, 1985, when his first signature shoe hit market and February 6, 1988, the date he soared solo in Chicago as he debuted the Air Jordan III. There's a litany of moments — game-winning shots, personal triumphs and titles — that form the Jordan legacy. But to dissect the journey is to miss the forest for the trees. The Air Jordan XXX is a unique synthesis of Jordan's evolution as a player and a design collaborator.
Each of the shoe's elements results from a key performance insight or design inspiration fundamental to the player and Jordan Brand's evolutions. The start of the design process, however, tied to a significant, if lesser-known, date: a bitterly cold weekend in February 2015, when – during a pre-birthday party dinner — Jordan asked long-time design collaborator Tinker Hatfield to spearhead the design of the anniversary-marking shoe. "The next morning I drew a shoe," Hatfield recalls, "because I knew I was in deep trouble. We had no time. Then I realized it wasn't good enough to sketch a shoe. I asked for that particular photo of Michael in the slam dunk contest and then I drew."
An "XXX", signifying 30, transformed into a basketball net. Stars symbolized the athlete's otherworldly talents and planets orbiting the Jordan universe took on surfaces — elephant print or carbon fiber — related to innovations initiated by past Jordan models. Elaborating his drawing, with help of fellow designer Mark Smith, Hatfield broadened the Jordan narrative and formed the story of the Air Jordan XXX, one that references a storied yet timeless lineage with an eye towards the future.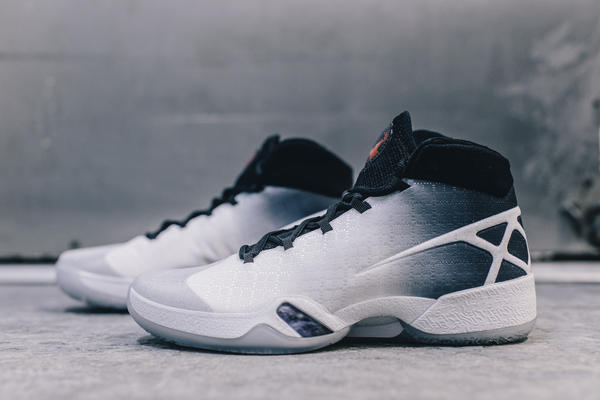 The approach, Hatfield notes, created a "nice sort of circle. Its all very internal, rather than the external story of being influenced by a car or architecture or music. Those have been good tools, but this one was different. It was just in my head, so to speak."
The Air Jordan XXX will be available globally on February 12, 2016 at select retail stores and Jordan.com.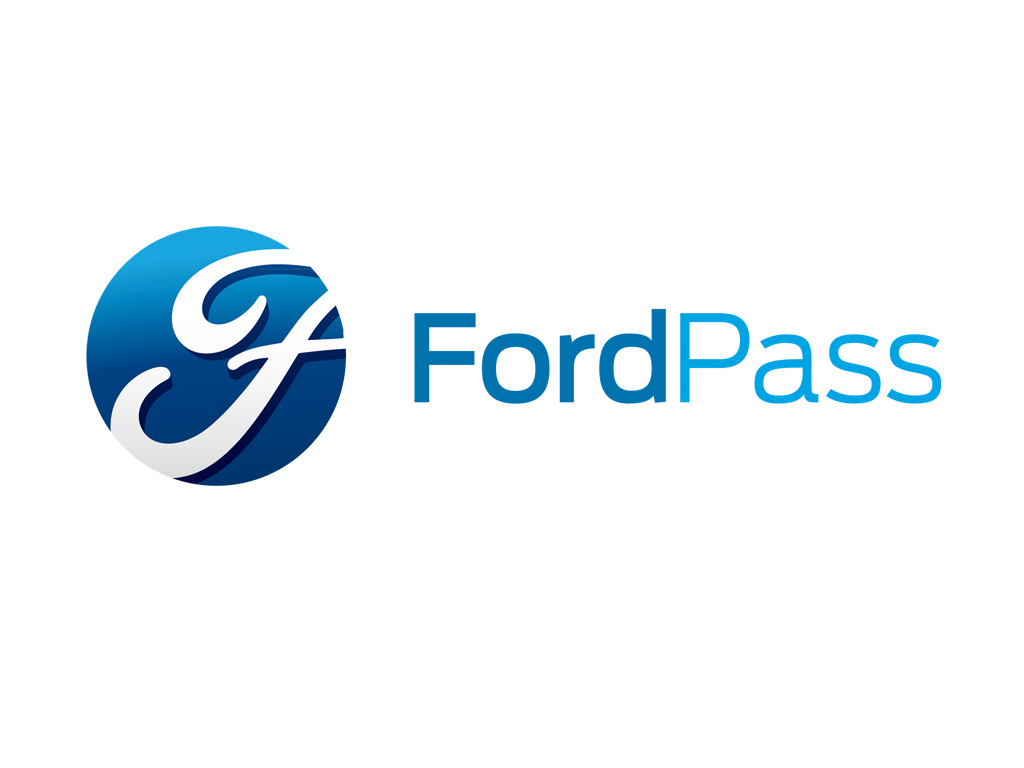 One of the coolest pieces of news to come from the 2016 NAIAS is the introduction of the FordPass. There have been a ton of people geeking out over this new tech. FordPass will launch April. Ford says that it will reimagine the relationship between automaker and consumer; membership is free whether you own a Ford vehicle or not by registering online.
The benefits include a Marketplace offering mobility services; FordGuides, who are always there to help you move; Appreciation, for membership loyalty; and FordHubs, where you can go to experience the company's latest innovations. Ford is partnering with ParkWhiz to help drivers find and pay for advance parking more easily, and with FlightCar to help consumers share and borrow; FordPay makes it easy to pay for mobility expenses
It doesn't stop there. Ford is also partnering with McDonald's and 7-Eleven to reward FordPass members with merchandise and unique experiences. The FordHubs will open in New York, London, Shanghai and San Francisco; first will open later this year at New York's Westfield World Trade Center
"Ford always has been motivated to make people's lives better," said Mark Fields, Ford president and CEO. "We did it when we put the world on wheels a century ago and we do it now through our strong lineup of cars, SUVs, trucks and electrified vehicles. Today, we take our commitment one step further with the introduction of FordPass – an all-new platform that may be our most revolutionary yet."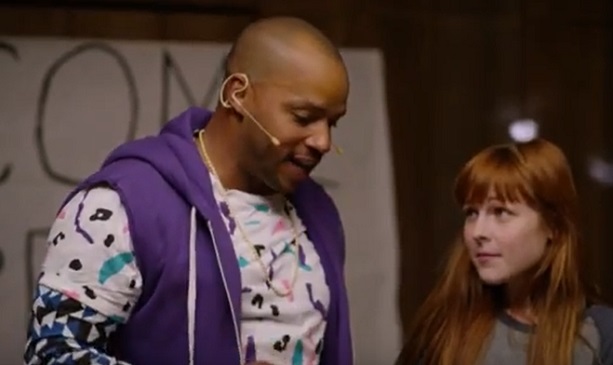 Believe it or not choreography is already being finalized for the Super Bowl Halftime Show. With millions of people watching there is a lot of pressure on the dancers. So they will need to be trained by a perfectionist. To do that Pepsi is calling in a specialist.
Not only Pepsi is returning again as sponsor of the Pepsi Super Bowl 50 Halftime Show, but they are bringing fans exciting content and experiences to get them closer to the action. To pay homage to one of the biggest pop-culture moments of the year, Pepsi released the first episode of its new online series "Camp Halftime," featuring actor/comedian Donald Faison.
In this video, Donald Faison plays head camp counselor Martin Tulane where he hilariously showcases all of the elements that go into producing the Pepsi Super Bowl Halftime Show.
The four-part comedic series, filmed in partnership with The Kicker will continue to rollout every Wednesday leading up to the Super Bowl on Pepsi.com and Youtube.com/Pepsi.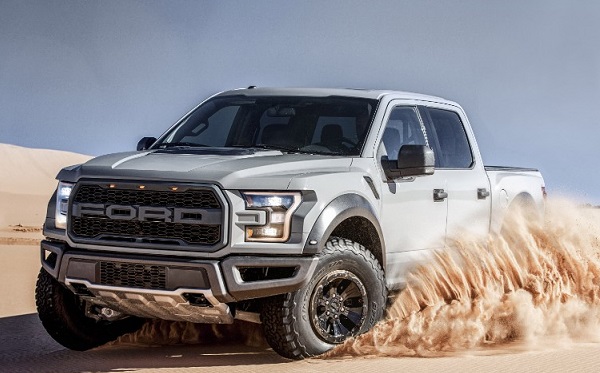 The NAIAS is right in Ford's backyard in Detroit. Every year Ford continues to surpass people's expectations on what to expect from the Detroit based car company. One of the models that people look forward to is the F-150 Raptor. It is eagerly anticipated and still unmatched by any auto manufacturer,  Ford, America's truck leader, introduced the all-new F-150 Raptor SuperCrew, adding agility, versatility and roominess to the toughest, smartest, most capable F-150 Raptor ever.
Developed with the DNA of a Baja race truck, F-150 Raptor is unique among off-road and performance vehicles, with a purpose-built engine, chassis and suspension that enables it to travel fast over challenging desert landscapes or crawl over rocky terrain.
F-150 Raptor SuperCrew with four full-size doors provides rear passengers with more legroom and comfort on the trails and more space to stow gear while exploring the American and Canadian wilderness. SuperCrew's 145-inch wheelbase is 12 inches longer than the standard Raptor SuperCab 133-inch wheelbase.
"F-150 Raptor means superior off-road capability, from rock crawling to sand running," said Dave Pericak, Ford Performance global director. "With the addition of SuperCrew, F-150 Raptor customers can leave the pavement behind – without sacrificing comfort and space."
Advanced materials – including high-strength steel and high-strength, military grade, aluminum alloy – help save up to 500 pounds versus the prior Raptor for improved off-road prowess. Combined with all-new EcoBoost engine technology, the next-generation F-150 Raptor's power-to-weight ratio has been improved, making the truck even more agile off-road.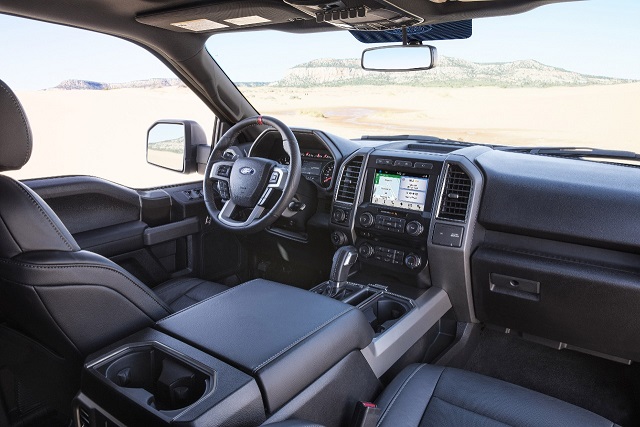 Here are some cool new features with the latest F-150 Raptor
Roomier: All-new Ford F-150 Raptor SuperCrew adds room for passengers and gear, expanding choice and versatility in the toughest, smartest, most capable F-150 Raptor ever.
More agile: Enhanced suspension, use of advanced materials, all-new EcoBoost engine technology plus smart engineering saves up to 500 pounds, for improved power-to-weight ratio for even better off-road agility than previous F-150 Raptor.
Unmatched performance: All-new high-output 3.5-liter EcoBoost, all-new 10-speed transmission and torque-on-demand transfer case make F-150 Raptor even more powerful, efficient and easy to drive off-road.
Better traction: Segment-exclusive redesigned beadlock-capable wheels help increase grip in low-traction conditions; unique Avalanche Grey color signifies Raptor's Ford Performance tie.