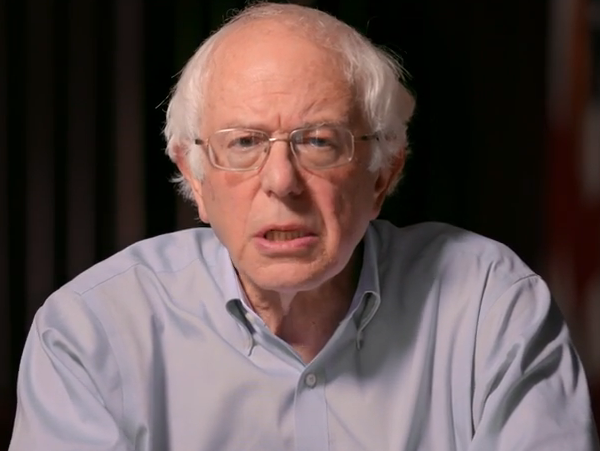 We are a few weeks away from the election wrapping up. To help get young adults get interested in politics comedian Akilah Hughes sat down with a roster of influential figures including Senator Bernie Sanders, Terrence J and 28-Year Old politician Justin Fareed to get their thoughts on the current political climate and whether someone under 35 should be able to be President.
Captain Morgan and JASH produced this short film around the #UNDER35POTUS movement, which explores Article II, Section I of the United States Constitution, restricting those under the age of 35 from becoming President.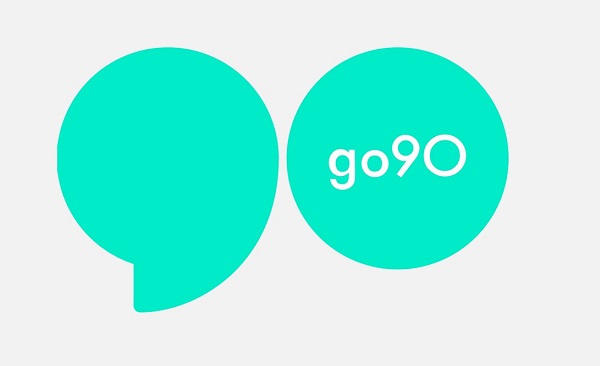 NBA fans rejoice, the season has started and Verizon has you covered. If you want to stream games in the NBA we have got some good news for you. If you download the go90 app you can get a NBA LEAGUE PASS free preview. There are a few weekends where fans can preview NBA LEAGUE PASS on mobile via go90 during the dates listed below free of charge.
The dates are October 25-November 1, November 5-6, November 12-13 and November 19-20. By downloading go90 via the App Store or Google Play, users can enjoy this free preview and are eligible to purchase an NBA LEAGUE PASS full season package from go90.com/NBA.  With this service, basketball fans can stream hundreds of live 2016-17 NBA games all season long, available on their phone, tablet or laptop. Moreover, Verizon Wireless customers can stream on-the-go without using up their data.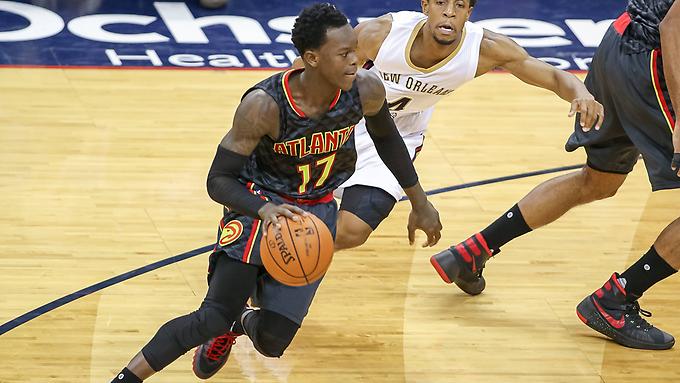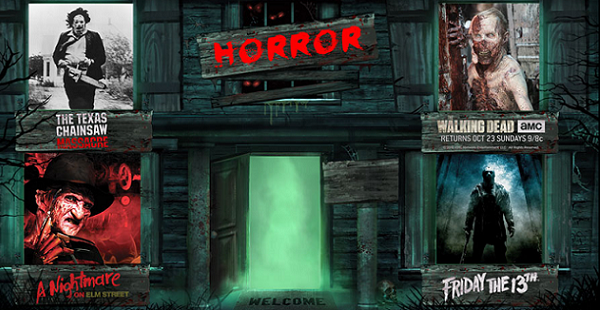 A few days ago I got the October Loot Crate box and it did not disappoint. The theme was Horror and has so many goodies inside the crate.  As a Walking Dead fan I was so happy to see the Negan Sluggers shirt. If you haven't seen last Sunday's episode I would suggest you don't watch it alone. Trust me on this! Also the crate had a cut out zombie mask which you will see in the video below.
The other items in the crate was a Freddy Krueger chopsticks glove, a hardcover copy of Legion Of Regrettable Supervillains, a Texas Chainsaw Massacre doll, a Friday The 13th flag Jason and the Loot Crate pin of Michael Myers from the Halloween films. There is also the Loot Crate magazine with a bunch of fun facts for your reading pleasure.
Like what you see? Get a subscription. November's theme is Magical with items from Dr. Strange, Fantastic,Beasts, Big Trouble In Little China and MORE!  Plus there are different themed crates as well. There is a Loot Anime, Loot Gaming, Loot Pets, Firefly, and LVLUp. They even have limited edition Star Wars and Call of Duty crates. You can pick out the best one that fits your style and your budget. Go to www.lootcrate.com for more info on each one and to start your subscription today!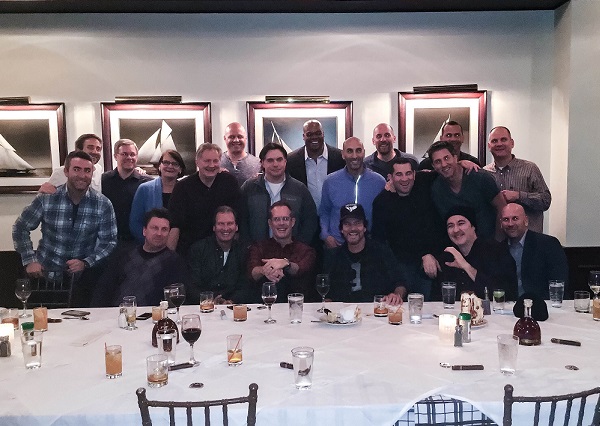 The Chicago Cubs and the Cleveland Indians are headed to the World Series. With these two fan bases waiting for what seems like an eternity for their teams to get back to the highest stage it seems like everyone is celebrating. An impressive array of baseball royalty and celebrities attended the D'USSE dinner—Alex Rodriguez, Frank Thomas, Eddie Vedder, John Cusack, Joe Buck and more. The notable cast swapped baseball stories and toasted with D'USSE cognac at the famous Chicago eatery.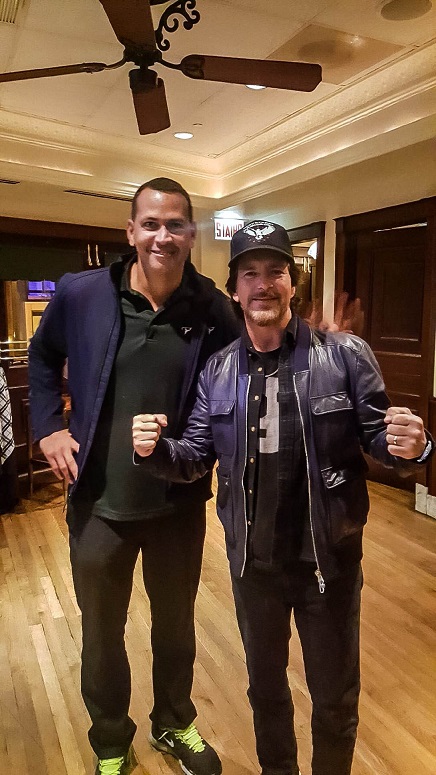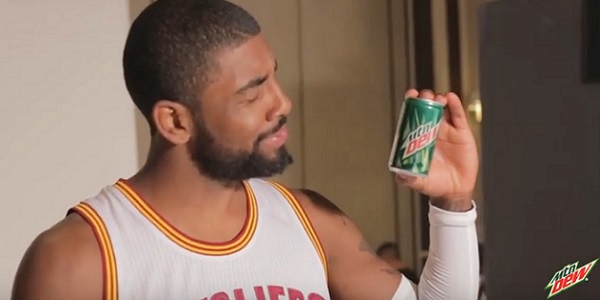 MTN Dew already is working with NBA star Russell Westbrook and now they are teaming up with Kyrie Irving. In time for the return of the NBA Mtn Dew is announcing that NBA All-Star and DEW front man Russell Westbrook, who signed on with the brand last year, renewed his partnership through the 2018-19 NBA season. Simultaneously, the NBA champion and All-Star point guard Kyrie Irving is joining the DEW lineup. Westbrook and Irving will partner with DEW to celebrate the lifestyle and culture of the game in unexpected ways.
Check out a cool behind the scenes video below.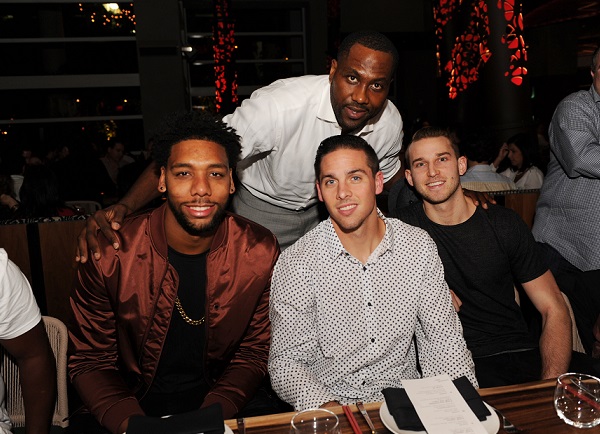 A the beginning of this NBA season All Star and Olympian Elton Brand celebrated the announcement of his retirement with the Philadelphia 76ers at new Miami hotspot Komodo, hosted by the D'USSE Dinner Series.
Brand and the entire 76ers team, including Jahlil Okafor, Gerald Henderson, Nerlins Noel, Robert Covington, Joel Embiid and Nik Stauskas took over the mezzanine level of Komodo to toast and celebrate the career of the veteran player with a four-course meal, each paired with a specialty D'USSE cocktail.
The team enjoyed signature dishes like Beef Jerky and Lime Chicken before capping the meal with a towering dessert of Bananas in a Pagoda and a special toast over a sifter of D'USSE XO – the newest edition to the D'USSE Cognac collection. As the team gathered to leave, D'USSE-gift bags in hand, they circled around Brand for an impromptu dance party – reminiscent of locker room escapades – as a final send off for their retired teammate.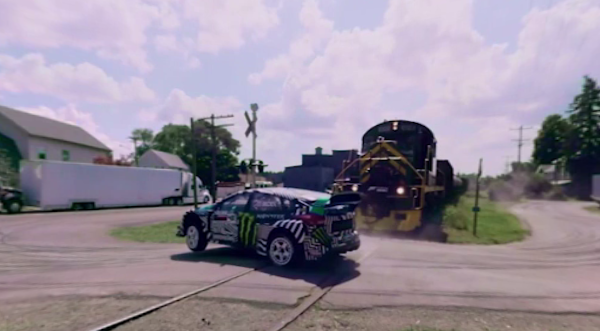 A new virtual reality video has hit the internets. You can now experience the Gymkhana NINE VR Part One in the FordVR app and on the official Ford Performance YouTube channel.
The video stars professional rally driver Ken Block, part one puts fans right in the middle of the action, explaining such stunts as Gymkhana NINE's insane train drift scene. Other candid moments from the video are highlighted as well, with the Ken's Ford Focus RS RX taking center stage.
Part two of the experience will hit the FordVR app in the coming weeks. You can download the app now for iOS and Android devices in the United States.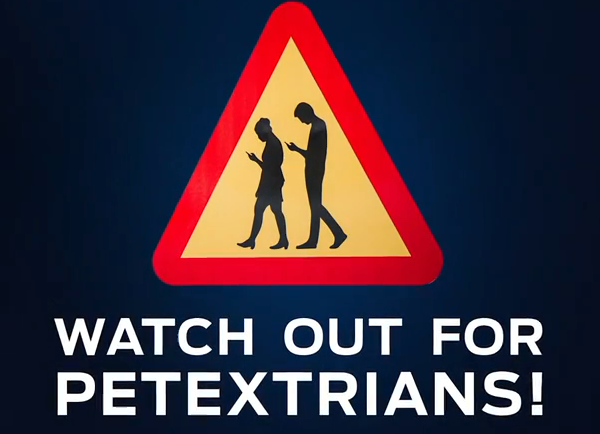 You might ask yourself what the heck is a Petextrians. Well that is a person who is texting or taking a selfie or using the ol Snapchat while walking and not paying attention to their surroundings. That makes it tough for drivers. Thankfully Ford has helped us out with this new phenomenon.
Pre-Collision Assist with Pedestrian Detection is designed to reduce the severity of and, in some cases, even eliminate frontal collisions involving pedestrians to help bring even more peace of mind to your driving experience.
Driver-assist features are supplemental and do not replace the driver's attention, judgment and the need to control the vehicle. While Pre-collision Assist with Pedestrian Detection may be especially helpful in unexpected situations, it does not replace the driver and has limitations, including nighttime, low and harsh lighting conditions, vehicles moving in a different direction and certain weather conditions.
Check out how it works below.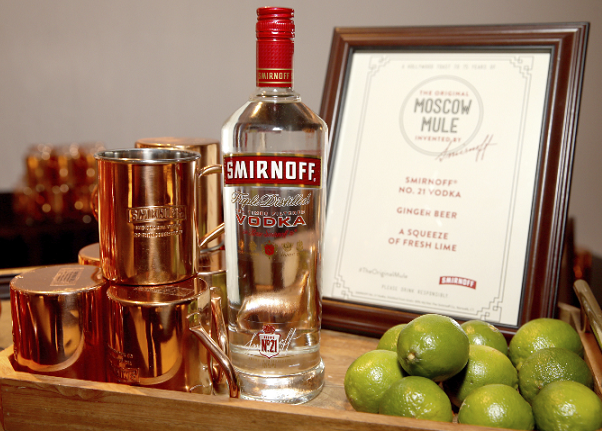 Believe it or not it is the Moscow Mule. Not only is it the most searched drink online, but more and more restaurants are serving them too. While everything iconic deserves its moment in the spotlight there's currently no one day for everyone to celebrate the Moscow Mule which is why SMIRNOFF, the creator of the iconic cocktail, just announced the introduction of Moscow Mule Day which will take place on March 3rd.
SMIRNOFF partnered with Foodimentary, the official source for all food holidays, and chose the date March 3rd or "3-3" to tie back to the fact that there are three ingredients in #TheOriginalMule and there were three people involved in the cocktail's history. Every year on March 3rd, SMIRNOFF vodka wants adults 21 and over to raise a copper mug to tradition and celebrate the next 75 years and beyond. After all, if it wasn't for SMIRNOFF, we may never have had the chance to enjoy the classic combination of vodka, ginger beer and lime.
Coinciding with the cocktail's 75th anniversary, SMIRNOFF vodka hosted a celebration last night on Hollywood's Sunset Strip – the very place where the Moscow Mule was first introduced to the world (photos and additional details below). During the night, guests were transported back in time to 1941 to experience the cocktail's history through a part immersive theater part Old Hollywood cocktail party.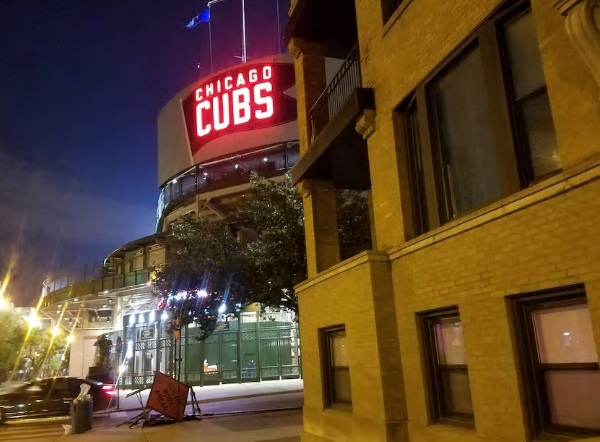 If you ever bought tickets to a playoff game you know finding a place to stay at a reasonable price is just as hard as getting playoff tickets. But that is all about to change. Now that baseball's final four teams are battling for a chance to advance to the game's biggest stage, there's no better way for fans to cheer for their home team like living close to the action.
From private rooftops that overlook the ballpark to a decked out luxury trailer fit for a Hollywood movie, Airbnb has curated the best listings for fans to hear the roar of the crowd, crack of the bat, see the lights and sights and maybe even catch a homerun ball.
Check out Airbnb's website for places in Chicago, LA, Toronto and Canada.