Any whiskey collectors out there? If so you may want to take part in this unique auction. Whiskey aficionados should mark their calendars for Dec. 9 for the opportunity to purchase a one-of-a-kind collectable piece of Kentucky bourbon history when the only known barrel of Blade and Bow 24-Year-Old Whiskey will go up for auction through Christie's Auction House. The barrel was distilled and aged at The Stitzel-Weller Distillery outside of Louisville, famous for producing some of the most sought after whiskeys in the world. All proceeds from the sale will benefit Robin Hood, New York's largest poverty-fighting organization.
Blade and Bow 24-Year-Old contains bourbon distilled at The Stitzel-Weller Distillery before it's shut down in 1992. This rare 24-Year-Old whiskey was barreled on Nov. 22, 1991 and is 93.4 proof. This fine spirit begins with notes of well-aged cedar, campfire and soft leather. The finish includes sweet notes of vanilla bean, light caramel and raisin. A precious 34 bottles of Blade and Bow 24-Year have been waiting years to be enjoyed, so it's important to sip slowly and responsibly. The lot up for auction contains all 34 750 ml. bottles, artfully displayed in beautiful Blade and Bow bottles, as well as the barrel the bourbon was aged in. Blade and Bow donated the complete lot to nonprofit Robin Hood, who has consigned the auction and will receive all proceeds.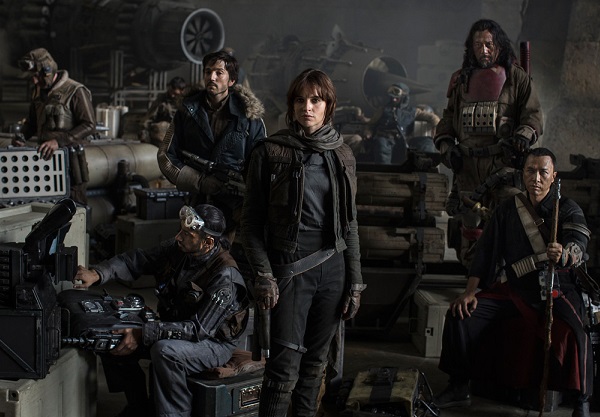 Rogue One: A Star Wars Story is hitting theaters next month. I know I can't wait to see this film. Thankfully we get to go behind-the-scenes of Rogue One: A Star Wars Story in this featurette with Director Gareth Edwards and the cast of the film. From Lucasfilm comes the first of the Star Wars standalone films, Rogue One: A Star Wars Story, an all-new epic adventure. In a time of conflict, a group of unlikely heroes band together on a mission to steal the plans to the Death Star, the Empire's ultimate weapon of destruction. This key event in the Star Wars timeline brings together ordinary people who choose to do extraordinary things, and in doing so, become part of something greater than themselves.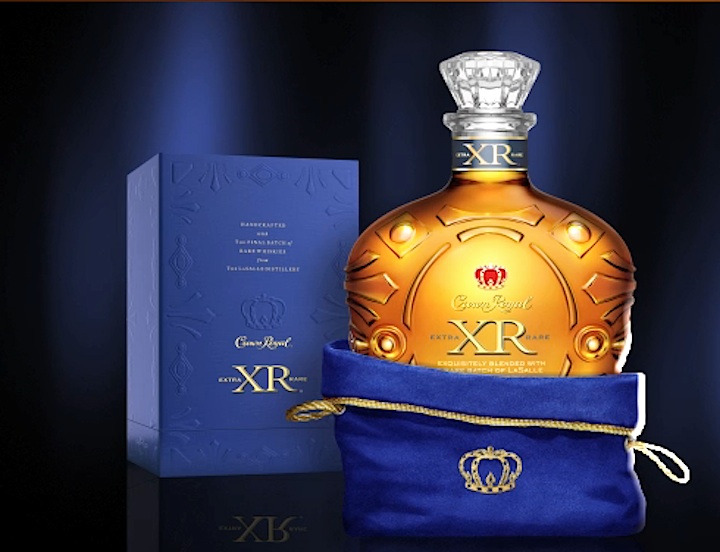 There is nothing better that getting what you want for the holidays. For those wanting to open a great bottle of whisky from under the tree here is a great list of whiskeys for your friends or even yourself.
George Dickel No.12
In George Dickel No. 12, you're getting a quality whisky at a great price. Winner of the "Best Tennessee Whisky" award at the 2015 San Francisco World Spirits Competition, George Dickel No. 12 is widely considered the quintessential Tennessee whisky. If you're looking for an affordable whisky for a family member or friend with an affinity for Tennessee whisky, you can't go wrong with George Dickel No. 12. The Tennessee Cider, shown below, is the perfect cocktail for a holiday get-together.
I.W. Harper Kentucky Straight Bourbon Whiskey
I.W. Harper Kentucky Straight Bourbon Whiskey is a classic American whiskey for those that appreciate a rich history, with a modern mentality. For over a century, I.W. Harper's iconic bowing man has been an embodiment of the brand's sophisticated image. Know any well-dressed folks who enjoy a nice cocktail?  Treat them to a bottle of I.W. Harper and let them sip in style.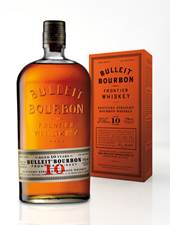 Bulleit Bourbon 10-Year-Old
Aged in a select number of charred American white oak barrels, Bulleit 10-Year-Old immediately made its presence felt within the spirits industry upon launching in 2013, scoring a 92 out of 100 and earning a Gold Medal, amongst other accolades at the 2013 Ultimate Spirits Challenge. It also won Gold at the 2013 San Francisco World Spirits Competition. Grab a bottle of Bulleit 10 and share the smooth, smoky bourbon with the folks at your upcoming company holiday party.
Blade and Bow Kentucky Straight Bourbon Whiskey
Winner of a gold medal at the 2015 San Francisco World Spirits Competition, Blade and Bow Kentucky Straight Bourbon Whiskey is a luxury spirit best reserved for, say, your boss, or someone who can truly appreciate a fine glass of whiskey. Born from the oldest remaining whiskey stocks to be distilled at Stitzel-Weller Distillery, Blade and Bow is best enjoyed neat. If there's a whiskey enthusiast in your life, Blade and Bow makes a great gift.
The Hilhaven Lodge Whiskey
Give your friends and family a taste of Hollywood this holiday season in, The Hilhaven Lodge, a whiskey created in collaboration with esteemed movie director Brett Ratner. The Hilhaven Lodge, named after Ratner's Beverly Hills estate, consists of a unique blend of bourbon, Tennessee whisky and rye whiskey. Modeled after the Lodge itself, The Hilhaven Lodge bottle is timeless, well-appointed and discrete. Pick up a bottle and drink like a star this winter.
Crown Royal XR
Straight from the celebrated LaSalle Distillery, Crown Royal XR is a limited-release whisky well worth its price tag. Crown Royal XR is made up of an interesting blend of dried fruits and honey, with spicy notes of Canadian rye. Now's your chance to splurge on the rare, limited-release variant and treat yourself – or someone special – to this exquisite whisky as you celebrate the end of the year.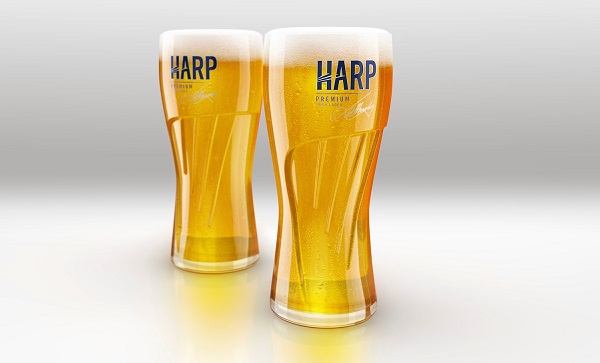 We all know that Graeme McDowell has a passion for golf, but did you know about his love of beer? It turns out that Graeme is a huge fan of great beer. Because of his dedication to greatness on and off the course, Graeme is the kind of competitor that truly understands the motivation behind each pint of Harp. He even grew up right down the road from the Harp Brewery and has brewed beer himself.
"Golf has taken me all around the world, which has also grown my beer knowledge, but it all started for me in Ireland, where I first got to know Harp," said Graeme McDowell in acknowledgement of the new partnership. "I've always been a fan of great beer, and Harp and I have more in common than just being products of Ireland. We're both trying to achieve a level of excellence that some might say isn't even possible. I'm really excited to join up with them to do some exciting things in the near future."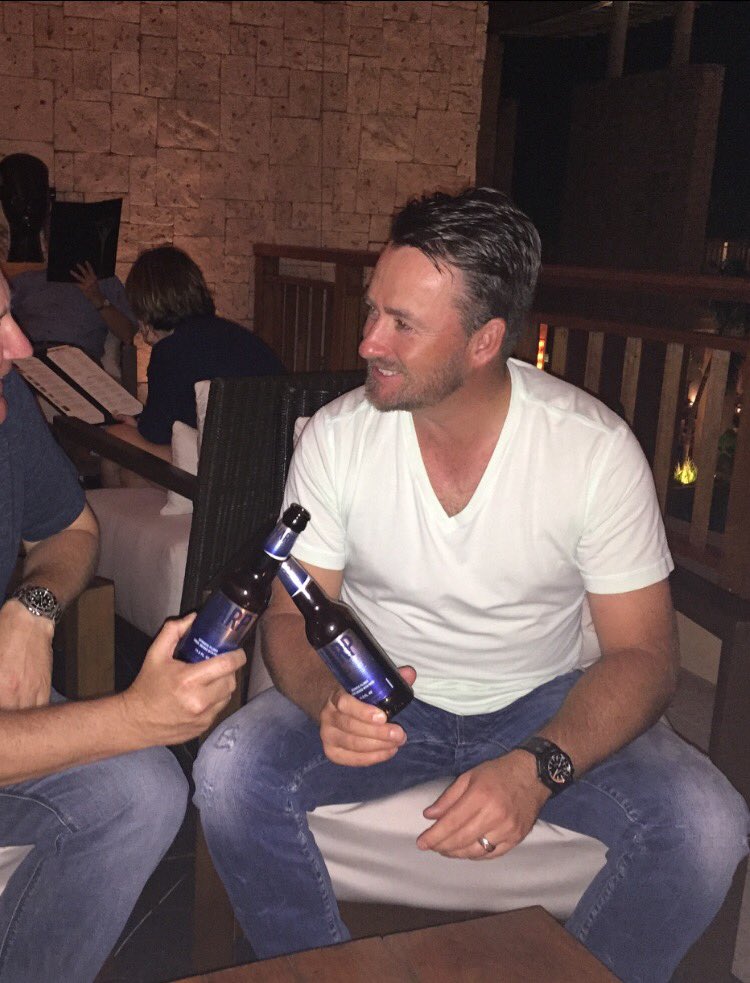 Harp Lager was first brewed in 1960 by Guinness under the guidance of German master brewer, Dr. Herman Muender. The golden, clear lager has a dry and malty front with a crisp and hoppy finish, with an ABV of 4.5% and 21 IBUs.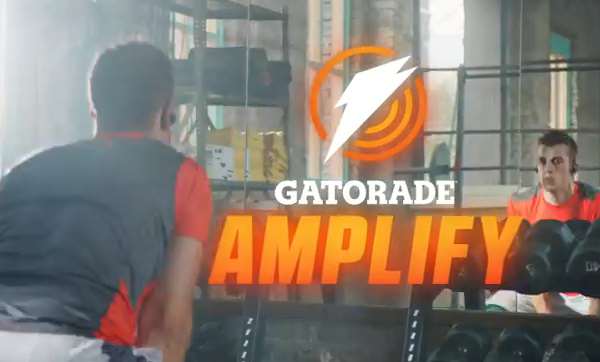 They first led the industry in sports drinks. Now Gatorade has something new for fans of the brand. Gatorade launches Gatorade Amplify, a new experience within Spotify that creates a personalized workout experience unlike any other. It allows users to generate informed playlists made up of songs in Spotify's library based off of results from a rigorous data analysis that uncovered what makes a song good for training.
Gatorade Amplify selects songs based on the ranges of five sonic attributes, listed below in order of importance. Users can choose playlists for high-intensity workouts as well as interval training, plus an exclusive mix produced by Steve Aoki and the Dim Mak All-Stars.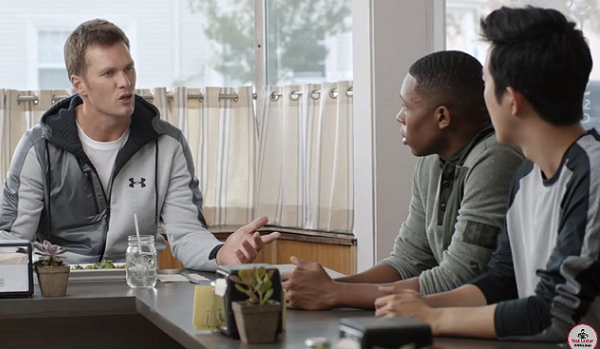 The end of the year brings with it a ton of traditions. One of the recent traditions is the Foot Locker "Week of Greatness." It showcases some awesome kicks as well as great athletes. You will get a look at the hottest sneaker and gear releases from top brands such as Nike, Jordan, adidas, Under Armour, and more. Fans can head Foot Locker's Release Calendar for a complete schedule of new releases.   For "Week of Greatness" product information, release details and more, follow us on Twitter, Instagram and Facebook. #WeekofGreatness
Check out these stars below and the upcoming videos.
Carmelo Anthony: Anthony encounters two men eager to experience Foot Locker's "Week of Greatness" before it's too late. Anthony begins to rattle off all of his moments of greatness and accomplishments, explaining how he isn't too worried about a "window of greatness" closing on or off the court.
Tom Brady: Brady delivers a defensive rant on how some things are just naturally great after overhearing two men question how Foot Locker can achieve such greatness each year without being "up to something."
Ja Rule: Ja Rule goes behind the wheel as a third-party car service driver who reminisces on his great days of the past while sharing his stories with his passengers.
Kyrie Irving (Kids Foot Locker): Irving runs into a boy who is playing a basketball game on his mobile phone and showing off how great he's doing using Irving in the game. After complimenting the boy on his Kids Foot Locker gear, Irving lets him know that his performance as the boy in the same video game isn't quite up to par.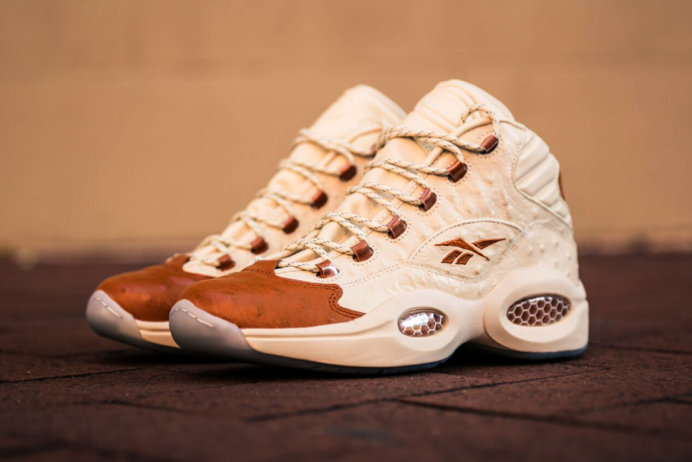 Thankfully the internet allows us sneakerheads to check out great stores around the globe. One of the stores that I love to pick up kicks at is Sneakersnstuff. That store has a great selection and even carries unique kicks. One of those will be dropping this week.
Twenty years in the game is a big achievement for anybody. So when Sneakersnstuff was invited to commemorate 20 years of the iconic Reebok Question Mid, one of basketball's most important sneaker silhouettes and Allen Iverson's first signature shoe, the designers looked to the tradition of gifting luxury items to MVPs, high achievers and people who have given their all to a cause.
Applying an ostrich-inspired premium leather to the upper, as well as an ice outsole and SNS branding on heels and footbeds, the Sneakersnstuff x Reebok Question Mid "Lux" is a sneaker made for the very best and without a doubt a sneaker Mr. Iverson would be proud of.
The Sneakersnstuff x Reebok Question Mid "Lux" drops for $174.99 at Reebok.com, as well as all Sneakersnstuff locations and online on Friday, November 18th.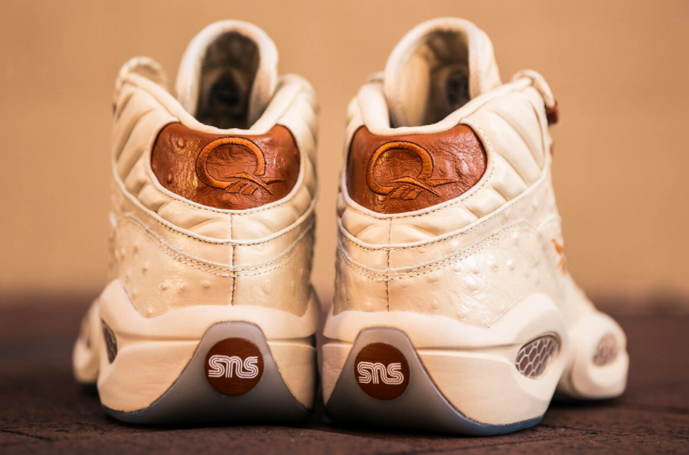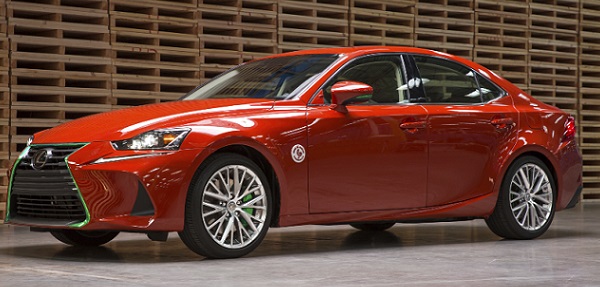 Lexus just announced a new custom Lexus. It is the Sriracha IS. This takes custom to a whole new level. With all the foodie finishes a hot sauce lover needs such as a custom paint job with chili-like flecks, a Sriracha-injected steering wheel, temperature settings that go from cool to Sriracha, bottle cap green accents on the spindle grille, seat stitching and mood lighting, and a trunk stocked with Sriracha. 43 bottles to be exact.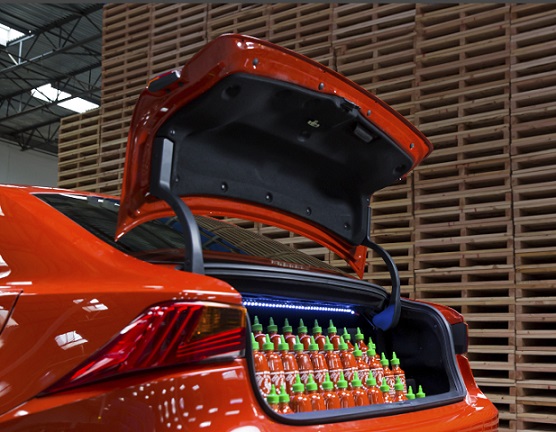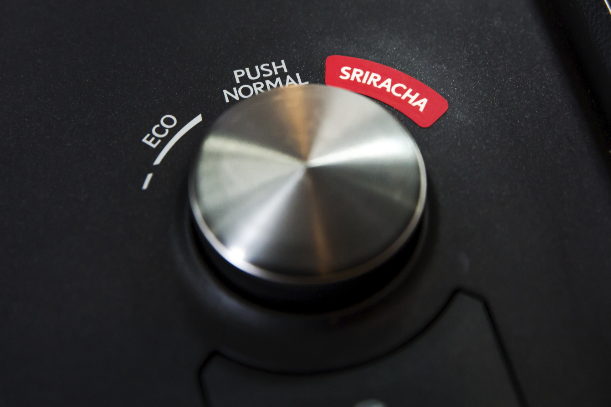 Check out the video below!


Next week we will get together with family and friends to enjoy food, family, and football for Thanksgiving. No matter if you are hosting or going to someone's house you will need some fun and festive cocktails to make the night even better. So check out the four recipes below and please remember to enjoy responsibly.
The Original Moscow Mule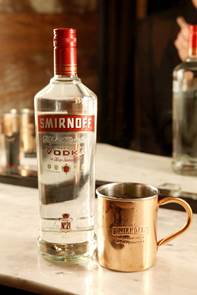 Ingredients
1.5 ounces SMIRNOFF No. 21 vodka
4.0 ounces premium ginger beer
Fresh lime
In a copper mug with ice, add SMIRNOFF No. 21 vodka, ginger beer and a squeeze of lime and stir. Garnish with a fresh lime slice.
Cranberry Apple Rosemary Sangria (Serves 16)
Ingredients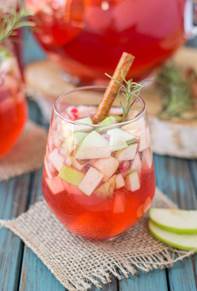 Cinnamon Rosemary Simple Syrup
1 cup sugar
1 cup water
2-3 springs rosemary
2 cinnamon sticks
Cranberry Apple Rosemary Sangria
3 apples, diced
2 pears, diced
1 lemon, thinly sliced
1 orange, thinly sliced
1 cup SMIRNOFF Sourced Cranberry Apple
½ cup triple sec
2 bottles of white wine
1 cup Cinnamon Rosemary Simple Syrup
32 ounces club soda
Cinnamon Rosemary Simple Syrup
In a small pot, bring water and sugar to a boil. Drop in rosemary and cinnamon sticks and stir until sugar dissolves. Allow to cool completely. In a large pitcher, place fruit into the bottom. Top with SMIRNOFF Sourced Cranberry Apple, triple sec, wine and simple syrup. Stir to combine. Refrigerate for 6 hours up to overnight. Garnish with a cinnamon stick, rosemary spring and/or frozen fruit.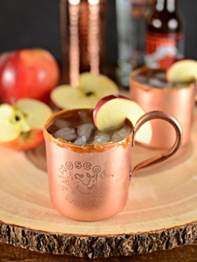 The Apple Cider Mule
Ingredients
1.5 ounce SMIRNOFF No. 21 vodka
3 ounces premium ginger beer
2 ounces Apple Cider
Splash Simple Syrup
Apple Slice & Caramel Sauce for Garnish
In a cocktail shaker, combine the Smirnoff Vodka, Ginger Beer, Apple Cider, and Simple Syrup and shake. Then rim a copper mug with caramel sauce. Pour cocktail over ice into the copper mug and garnish with an Apple Slice.
Spicy Moscow Mule
Ingredients
1 thinly sliced serrano pepper
2 tablespoons lime juice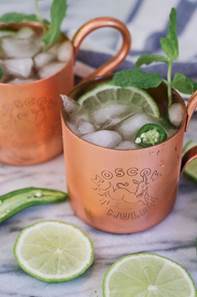 1.5 oz SMIRNOFF No. 21 vodka
1 cup premium ginger beer
2 lime wheels or wedges for garnish
2 fresh mint sprigs for garnish
Put copper mugs in freezer for 5 minutes to chill. Squeeze lime juice and drop in 1-2 serrano pepper slices in copper mug.  Use the back of a wooden spoon to muddle together the serrano slices and lime juice. Pour in vodka and stir. Fill copper mug with ice and top off ginger beer. Serve with additional serrano slices lime wedge, and mint sprig for garnish.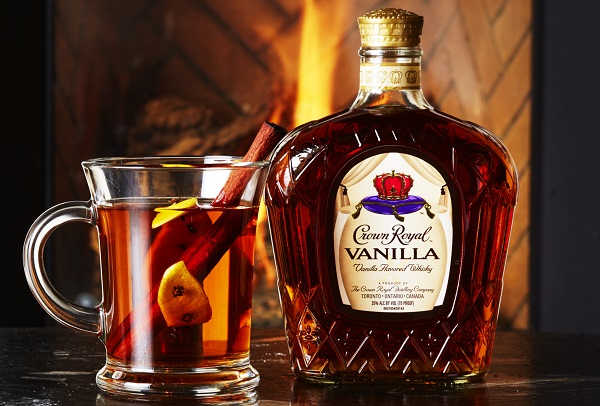 Thanksgiving is a few weeks away. Plus we will be getting ready for all of those holiday parties. If you are looking to have a festive cocktail at your party or gathering might I suggest these few recipes? The cocktails below from Crown Royal, Captain Morgan and George Dickel and all have four ingredients or less, so they're perfect for those entertaining or those looking to bring something easy, yet delicious, to the party.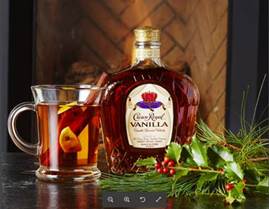 Vanilla Hot Toddy
1.25 oz. Crown Royal Vanilla
1 tsp fine grain sugar
2 small cloves
1.5 oz. boiling water
Add Crown Royal Vanilla, fine grain sugar and cloves in a mug. Add boiling water. Stir and enjoy.
Mutiny Mule
1.5 oz. Captain Morgan Jack-O'Blast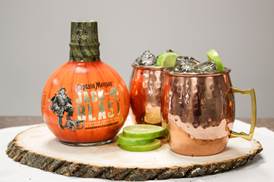 3 oz. ginger beer
2 oz. lime juice
Combine all ingredients in a glass filled with ice, stir and garnish with a lime wedge.
Tennessee Cider
1.3 oz. George Dickel No. 12
4 oz. Apple Cider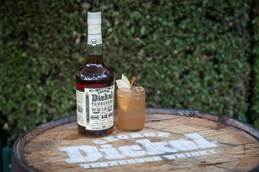 0.5 oz. Grade B Maple Syrup
3 dashes Angostura Bitters
Combine all ingredients. Garnish with an apple slice and cinnamon stick.