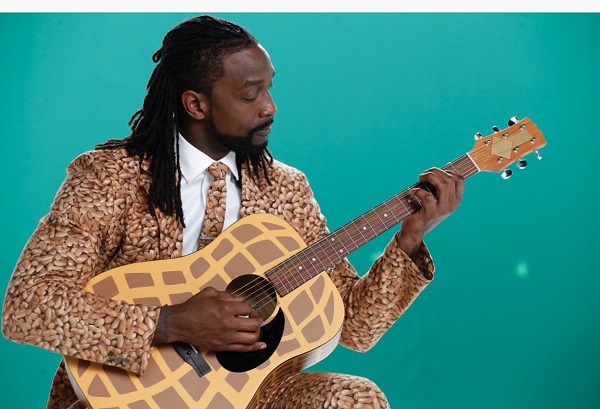 We all know Charles "Peanut" Tillman from his time in the NFL and the great work he does with his foundation. He even won the prestigious NFL Walter Payton Man of the Year Award with all the work he does in different communities.
Not only is Charles a hardworking man, but he loves to have fun. So when the National Peanut Board was looking for someone to team up with for their Shell Out campaign, going with Peanut Tillman was a no brainer. The #ShellOut campaign is about love. The National Peanut Board knows that people are obsessed with peanuts and peanut butter. With Tillman they are looking to create a big, loud groundswell of peanut passion in America to celebrate that fandom.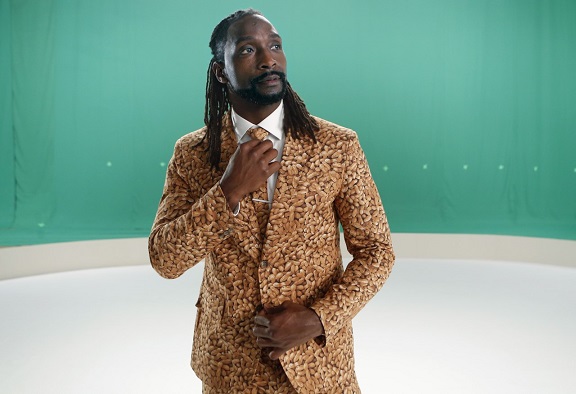 The National Peanut Board will be looking to you and the rest of the world to share all the different ways to Shell Out because they want to know exactly how much people love peanuts. Do you love peanuts so much that you would eat peanut butter for breakfast every day? How about naming your pet Peanut Butter?
How deep is your love for peanuts? You can tell the world by using the hashtag #ShellOut now all the way through June 15.
Why use the term Shell Out? Well the National Peanut Board feel that it is a term of endearment for any peanut and peanut butter fanatic out there. It means you take your peanut pride to the next level by doing something crazy for peanuts. You'll go that far because to you, peanuts are the cat's pajamas. And it's all about having fun!
For more info and to join in on the #ShellOut party follow the National Peanut Board on Instagram and Twitter handles at @PeanutsHere and on their website at NationalPeanutBoard.org to learn more. Also follow Charles on Twitter @PeanutTillman and add him when you show your love for peanuts! Check out the Charles Tillman's video HERE!
Click here to listen to my interview with Charles about his love for peanuts, his time in the NFL, draft day and much more.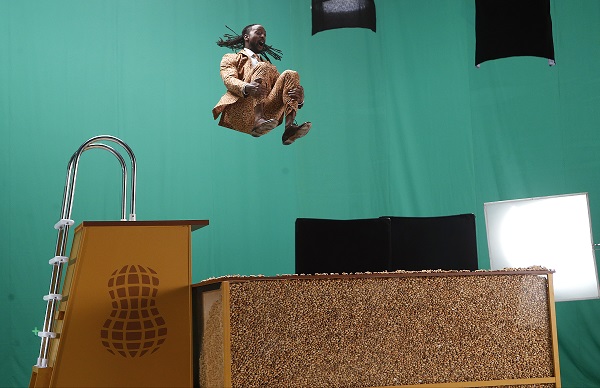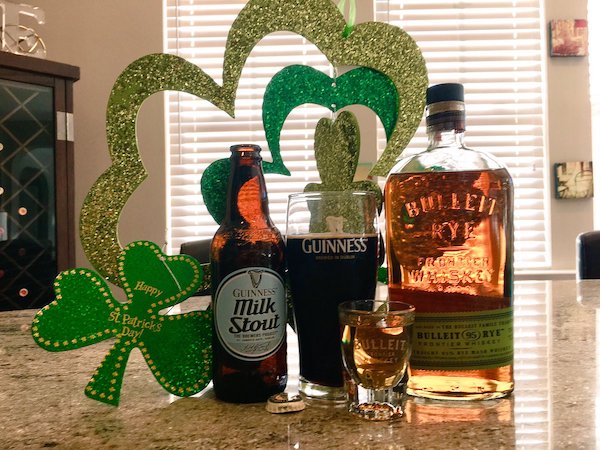 This is second attempt with Bulleit Bourbon to find a beer that will make the perfect Boilermaker. This time I needed to find something that would pair well with the Bulleit Rye. Before I tell you which beer I chose let me educate you on how the Boilermaker came to be.
Most of you know that a Boilermaker is created when you combine a cold beer with a shot of whiskey. There are few theories on when the Boilermaker was created. Some say that Boilermaker came to be in the 1800s when blue collar workers headed to the bar after a long shift and it is believed that the drink was named after the workers who built and maintained steam locomotives during that same time period.
Another idea is that the first Boilermaker was created when Richard Trevitchick and his friends celebrated after his steam powered vehicle made its first successful climb up his village's steepest hill on Christmas Eve in 1801.
No matter how the Boilermaker came to be the popularity of the Boilermaker is making a comeback. So with that notion Bulleit is asking for my help and yours as long as you are 21 years old or older to find the beer that when paired with any variety of Bulleit Bourbon will create the best Boilermaker.
Since we are a few days away from St. Patrick's Day I thought that it would be very appropriate if I use the a beer from the Guinness line. Recently Guinness came out with a Milk Stout. The stout has a roasted malt taste that is offset by a cream-like sweetness flavor to it. The aroma has hints of chocolate and coffee. I was curious to see how it would pair with the Bulleit Rye. It did not disappoint.
Just like the last month I enjoyed this version of the Boilermaker with the Bulleit Rye. The mixture was a good blend of beer and bourbon. I could see myself making this a St. Patrick's Day tradition. I would say that this one had a score of 8.0 out of ten. So far between the two I gave this combination a slightly higher score that my first attempt.
What beer would you choose to go with a Bulleit variety? Below is the recipe you can use. Let me know which beer you used with Bulleit. I'm always looking for some good suggestions.
Boilermaker
1 oz. Bulleit (Bourbon, Rye or 10-Year-Old)
6 oz. Beer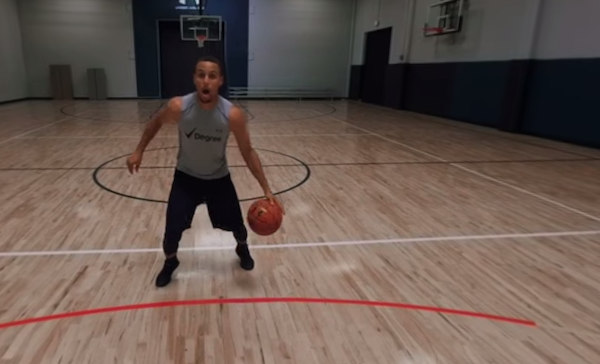 Fans of the NBA know that Steph Curry is always changing the game. Now you can get a behind the scenes look at his practice routine. Degree Deodorant's new Stephen Curry: Motion in 360° is a first of-its-kind experience that puts you on-court with Curry as he runs through the drills that he practices every day.
This new 360° experience gives fans a never-before-seen perspective of Curry's game as they get to experience his moves from the viewpoint of the defenders that he faces on game day. Degree is the first brand partner to feature him in 360° content.
The video is also virtual reality compatible and can be viewed in VR through supporting devices like Google Cardboard.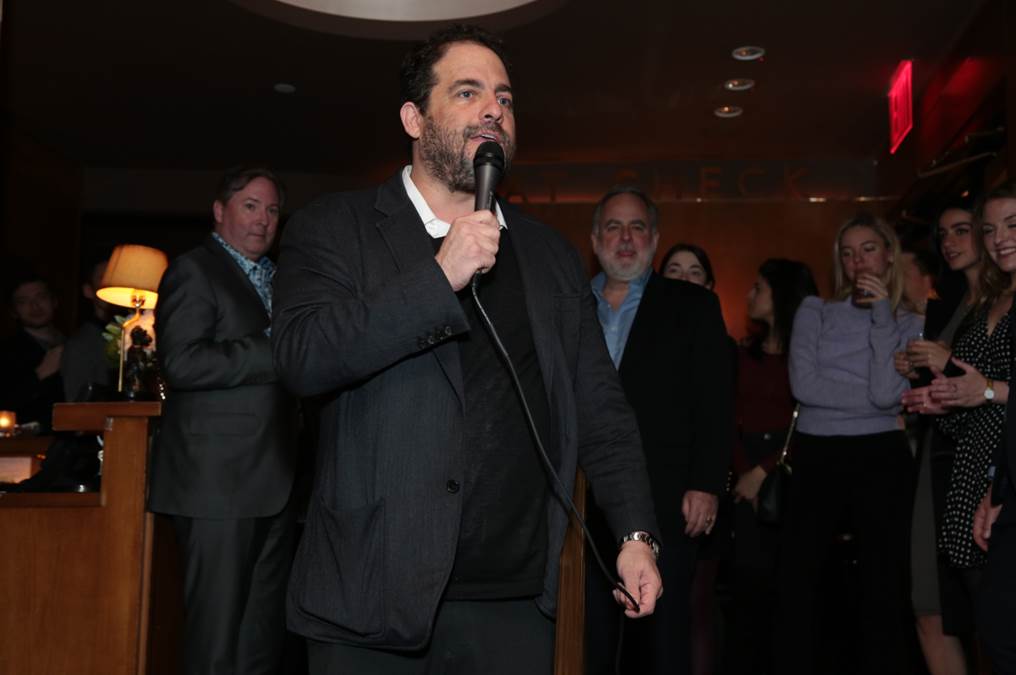 Last week Hilhaven Lodge partner and famed Hollywood director Brett Ratner was in attendance, introducing the brand to its fifth market with a nice speech. Throughout the evening, guests enjoyed three The Hilhaven Lodge cocktails – The Hilhaven Lodge Old Fashioned, Highball and Smash – as well as guided tastings led by National Whiskey Educator Doug Kragel.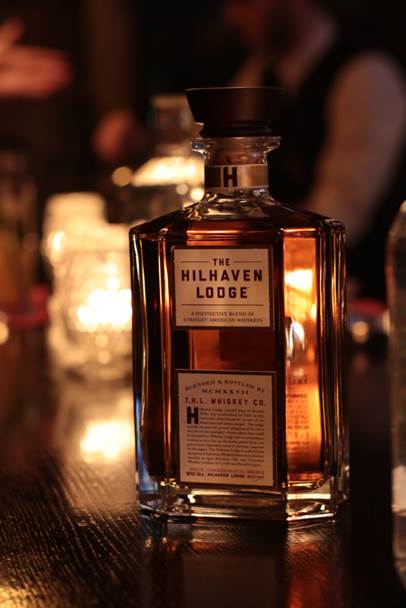 If you are a fan of Hilhaven Lodge you should definitely check out these cocktails.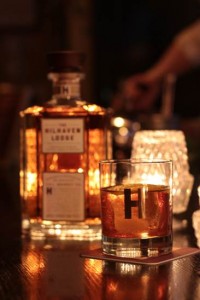 The Hilhaven Lodge Old Fashioned
1.5 oz. of The Hilhaven Lodge Blended Straight American Whiskey
Sugar Cube
3 Dashes of Angostura Bitters
Orange Peel
The Hilhaven Lodge Highball
1.5 oz. of The Hilhaven Lodge Blended Straight American Whiskey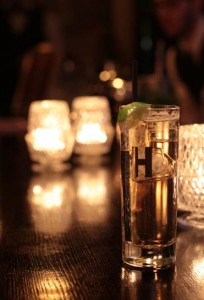 Sparkling water
Lime wedge
The Hilhaven Lodge Smash
1.5 oz. of The Hilhaven Lodge Blended Straight American Whiskey
.75 oz. of Simple Syrup
.25 oz. of Lemon Juice
3 Lemon Wedges
5-6 Mint Leaves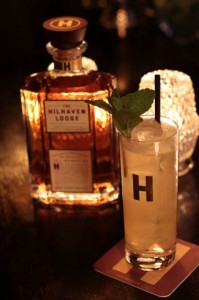 Club Soda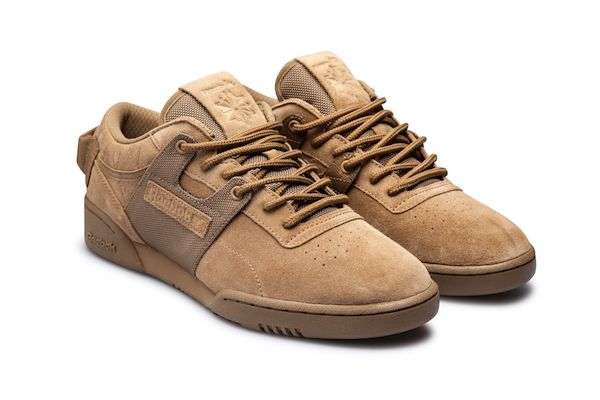 Earlier this week Reebok announced two very cool product collabs, including the wider release of the recent collab with the rapper Curren$y, the Reebok Classic x Jet Life Club C 85, as well as the launch of the Reebok Classic x Mita Workout Low Clean.
Reebok Classic x Jet Life Club C 85:
Originally launched during an intimate Curren$y performance at Sneaker Politics in New Orleans for the recent annual basketball festivities, the Reebok Classic x Jet Life Club C 85 will be available for a wider release on Reebok.com starting today.
Reebok Classic x Jet Life Club C 85 is inspired by the legacy Curren$y has built, both in and out of studio. The shoe features several design elements special to him, including both "Jet Life" branding at the heel and "Andretti OG" logo on the insole, a premium hairy green suede upper with GUM bottom, and a hidden stash pocket behind the tongue label.
Reebok Classic x Mita Sneakers Workout Low Clean:
The second announcement release today features a collab with Reebok Classic and Tokyo's mita sneakers to update its classic cross-trainer with a military-inspired vibe, called the Reebok Classic x Mita Sneakers Workout Low Clean. The new collab splices two Reebok models together, flaunting 'Coyote Brown' suede and rugged canvas lifted directly from the Reebok Hyper Velocity boot combat boot, with grab-handle heel tabs that add an extra layer of military-spec fashion influence, and is capped off with dual-branded insoles that display mita sneakers' famous chain-link fence.
The new Reebok Classic x Mita Sneakers Workout Low Clean is the first official partnership in Reebok Classics' "Year of Fitness" campaign that will run throughout 2017.
The Reebok x Mita Sneakers Workout Low Clean is $119.99 and will be released on Saturday, March 11th at mita sneakers and additional Reebok retailers worldwide.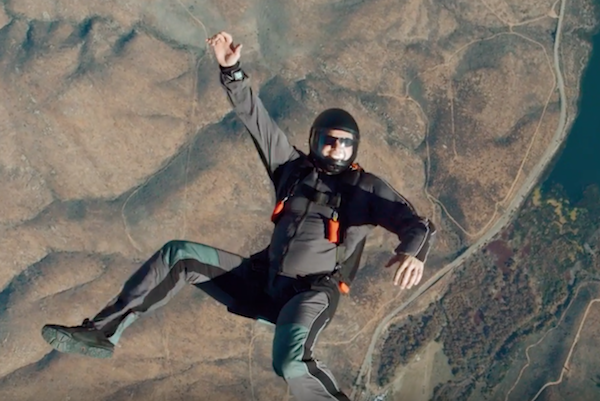 Some say sleep is overrated. Others, like 17 year Navy SEAL Andy Stumpf will disagree. He as teamed up with Tempur-Pedic by going to extremes to demonstrate the power of life-changing sleep.
Out of the 6,000+ skydives Stumpf has achieved throughout his career, he has never attempted to land on a queen size mattress in the middle of the drop zone from 13,000 feet in the air…until now. Performing at that level requires a unique focus that's only possible with consistent, restful sleep.
When faced with that challenge from Tempur-Pedic to help raise awareness for the power of sleep, Stumpf gladly accepted and managed to precisely hit the target's bullseye in a tandem skydive stunt. As a result, Tempur-Pedic – as part of its ongoing commitment to supporting our nation's heroes – pledged to donate 500 mattresses to a military organization to help special ops fighters get great sleep.
Leading up to Daylight Saving Time and throughout 2017, Tempur-Pedic is shining light on the positive effects that great sleep can have on everyday life by showcasing stories of extraordinary people who have harnessed the power of life-changing sleep. Andy's remarkable story is featured in Tempur-Pedic's "This Sleep Is Power" ad campaign.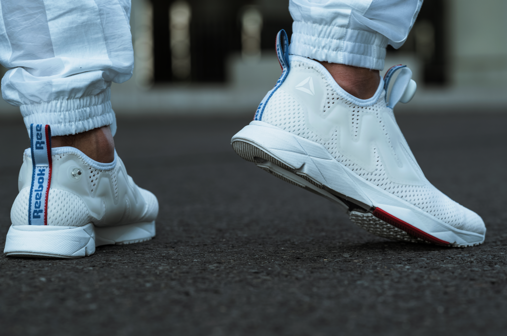 There is a new Reebok Pump sneaker to hit stores this year. The Reebok Pump Supreme Jacquard Tape is the last unisex iteration of the Reebok Pump Supreme, where contemporary running meets high end style.
Originally introduced in partnership with Vetements, the silhouette is quickly gaining attention in fashion circles for its clean look and innovative style that features a forward-thinking slip-on upper and iconic Reebok Pump technology.  The latest iteration – the Pump Supreme Jacquard Tape – gives a nod to the past while remaining firmly planted in the present. Referencing details from Reebok's signature piece from the 90's, the tracksuit, the "Jacquard Tape" pack features Reebok-branded tape down the middle of the silhouette, combined with tracksuit inspired mesh.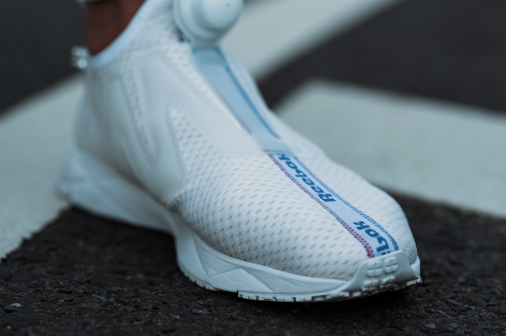 Reebok's distinguished Pump technology is exposed on the tongue, adjusting the shape of the upper to deliver a customized fit. The re-engineered fit sleeve brings the Pump technology closer to foot, enhancing the feel.
The Pump Supreme Jacquard Tape is available now in unisex sizing for $180 on Reebok.com.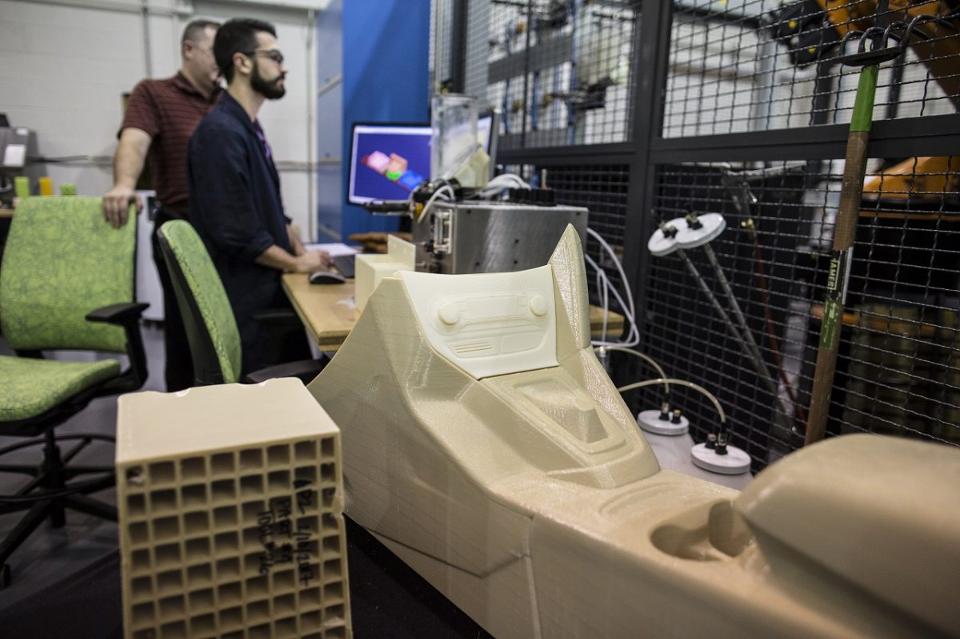 There is some cool new coming from the folks over at Ford Motor Company. They are testing 3D printing of large scale car parts using the Stratasys Infinite Build 3D printer. Ford is the first automotive company to trial this technology with Stratasys, and is currently exploring potential applications for future production vehicles, like Ford Performance vehicles or for personalized car parts. Increasingly affordable and efficient, 3D printing large car parts, like car spoilers, could benefit both Ford and consumers. Parts that are printed can be lighter in weight than their traditionally manufactured counterparts, and may help improve fuel efficiency.
Capable of printing car parts of practically any shape or length, the Stratasys Infinite Build system could be a breakthrough for vehicle manufacturing, providing a more efficient and affordable way to produce tooling, prototype parts, or components at low volumes, like Ford Performance vehicles, or for personalized car parts.
"With the Infinite Build technology, we are now able to print large tools, fixtures, and components, making us more nimble in design iterations," said Ellen Lee, Ford technical leader for additive manufacturing research. "We're excited to have early access to Stratasys' new technology in order to help steer the development of large scale printing for automotive applications and requirements."
The new 3D print system is located at Ford's Research and Innovation Center in Dearborn.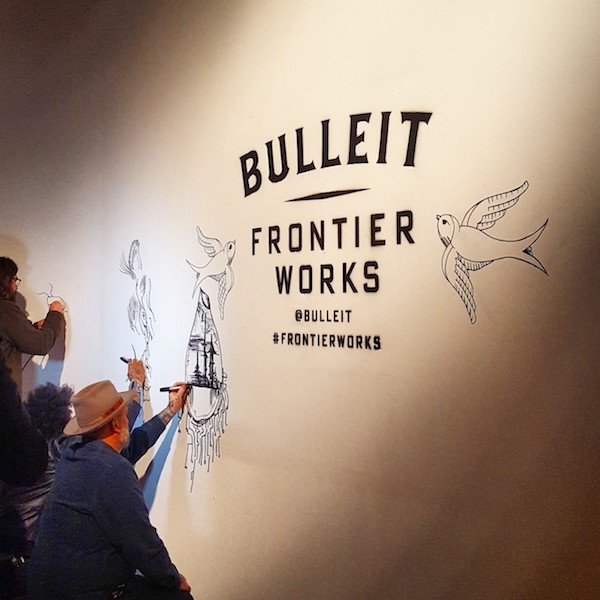 Bulliet Bourbon is bringing some cool artwork to Los Angeles. Now the city of L.A. will have a little more ink following the introduction of a new tattoo art installation at 3921 W Sunset Blvd. & Hyperion Ave. to kick off the Bulleit Frontier Works project. This is the first piece in a series of projects Bulleit will commission to celebrate and unite the thriving creative collaborator community in Los Angeles and beyond.
The tattoo, which features Bulleit Frontier Whiskey's iconic label alongside dozens of LA-inspired tattoo designs, was crafted by 24 tattoo artists who are locals of the Los Angeles area. The artists who contributed are people who have made a serious impact on the LA tattoo community, including Kim Saigh, Charles Belñavis, Henry Lewis, Shawn Barber and Jason Schroder. Each artist was given a section of the installation's canvas to design and as a result every illustration carefully portrays Los Angeles in a way that is unique and personal to each artist. The tattooists selected to be part of this collaboration have collectively been in the industry for more than 100 years and have drawn thousands of tattoos that have adorned the people who roam the streets of Los Angeles and cross the globe.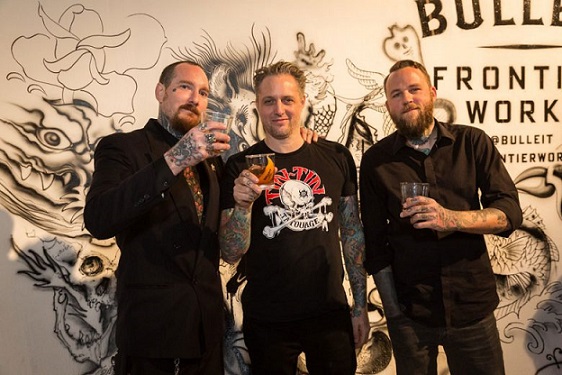 The Bulleit Frontier Works sign, located in the Silverlake neighborhood, is an incredible mix of design and artistic ability that took the tattooists more than 90 hours to design and create. Flanking Bulleit's bourbon logo are more than 24 separate etchings that were inspired by the Los Angeles vibe including favorite local food trucks, views of the LA skyline, depictions of the beach scene and tributes to the Los Angeles movie industry.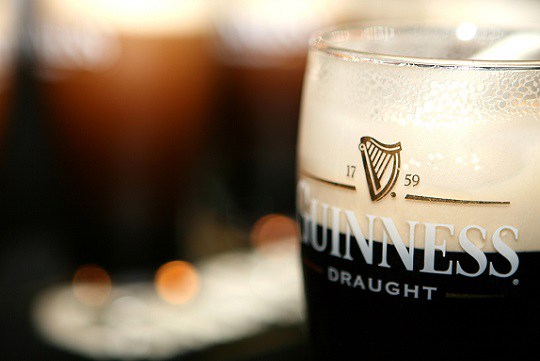 We are now in the month of March. People are looking forward to celebrate St. Patrick's Day. Guinness is making that famous holiday even better. The Guinness brand is synonymous with this holiday, and now more than ever, it's up to us to help start great conversations, and to show that St. Patrick's Day can bring out the best in all of us.
It's no secret that each pint of Guinness stout, when enjoyed slowly, leaves behind a foam mustache after the first sip. This year, the 'Stache will be the brewer's overarching symbol for building the bonds between us, encouraging all of us to come together, no matter our backgrounds, beliefs or political leanings. In that spirit, from now through March 19, 2017, adult beer lovers can share photos of their 'Staches – self-grown and groomed, drawn-on, or Guinness-enhanced – on social media. For each photo tagging @GuinnessUS and using #StacheForCharity, Guinness will donate $1 (up to $100,000) to the Guinness Gives Back Fund*, which supports nonprofits that contribute to the common good in our communities.
"Let's face it, now's as good a time as any to raise a pint," said Guinness Brand Director Emma Giles. "We need to reconnect with what can bring us together as family, friends, coworkers, Americans, and most basically, human beings. St. Patrick's Day is almost here and few, if any, holidays are as unifying or as celebratory."
To keep an eye on everything the Guinness brand is doing and to get in on the 'Stache action, follow @GuinnessUS on Twitter, Instagram and Facebook.
Whether you're having a Guinness Draught and getting your 'Stache, or ordering up any other Guinness beer this St. Patrick's Day, please respect the beer and drink sensibly.