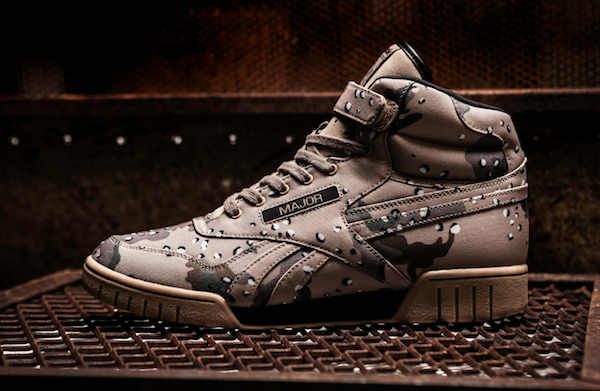 For my fellow sneakerheads you know of the store MAJOR. This store has been looking after the sneaker needs of America's capital city since the store opened in 2006. A metropolitan hub with a rich historical foundation, Washington D.C. is peppered with monuments that are visual reminders of the sacrifices that have shaped the nation.
Inspired by the presence of this resilient spirit – and their love of gritty 90s hip hop styling – MAJOR has collaborated with Reebok to produce the 'Street Fitness' Ex-O-Fit.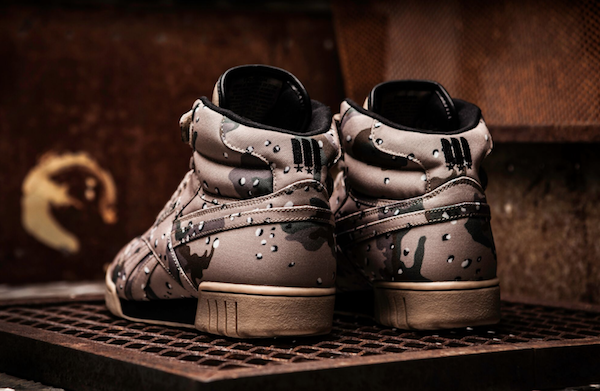 Launched in 1983, the Ex-O-Fit was one of the first fitness shoes to transition from the gym to the street. Originally produced in Reebok's signature white 'garment' leather, the 'Street Fitness' Ex-O-Fit is now cloaked in battle-ready ballistic nylon with a sublimated '6-Day Desert' camouflage print. Custom footbeds display another camo-inspired collage, while abrasion-resistant 'gum' rubber and black EVA foam blend seamlessly into the mid-cut silhouette, ensuring things stay comfortable throughout the most grueling urbanmaneuvers. The left and right shoes are also alternately branded with 'Major' and 'Reebok' logos, lending an asymmetrical edge to the ensemble.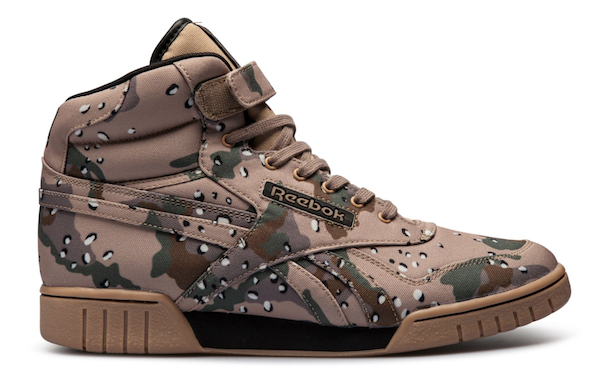 Combining combat chic with athletic aesthetics, Reebok and MAJOR have reminded us all that fitness is essential! The MAJOR x Reebok Ex-O-Fit 'Street Fitness' will be released June 24 at MAJOR for $110 /  € 119.95 and will then be available from Reebok Certified Network retailers worldwide on June 30.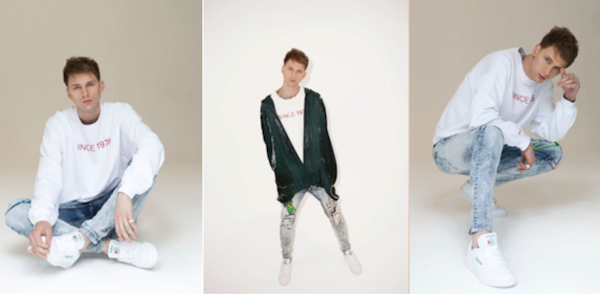 Reebok Classic has added another very cool spokesperson into the mix. They are now working with Machine Gun Kelly as one of the newest faces of the brand.
Machine Gun Kelly will join the ranks of Reebok Classic's like-minded collective of inspirational style and music trailblazers including Future, Teyana Taylor and Rae Sremmurd.  Hailing from Cleveland, OH, Machine Gun Kelly has become a staple in pop culture as a musician, producer and actor, having appeared in three feature length films in 2016.  Renowned for his rebellious and counter culture oriented attitude, he is currently supporting his celebrated third studio album release, which explores a more introspective side to his persona.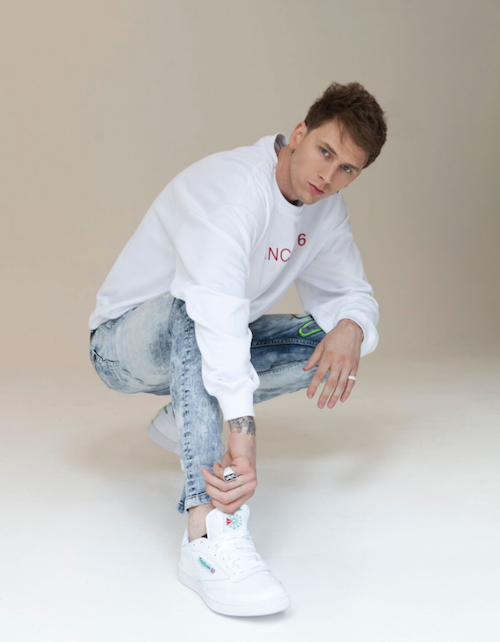 Announcing the new partnership to his fans over his social channels today, Machine Gun Kelly is highlighting the rebirth of Reebok's popular Club C sneaker.  Originally designed in 1985 for the tennis court, the Club C sneaker has found its stylistic home on the street and is now one of the brand's most celebrated OG silhouettes.  As the face of the new campaign, Machine Gun Kelly will be sporting these stylish sneakers on his extensive summer tour throughout Europe and the United States this year.
Commenting on the new partnership, Machine Gun Kelly said, "This is going to be the best summer, not only because of my new album and the tour, but also this partnership with Reebok Classic.  It's awesome to have a brand like Reebok support what you stand for as well as your creative vision, and I'm excited to show you what a Reebok and Machine Gun Kelly collaboration is all about."
For more information on the Club C sneaker click here for Reebok's website.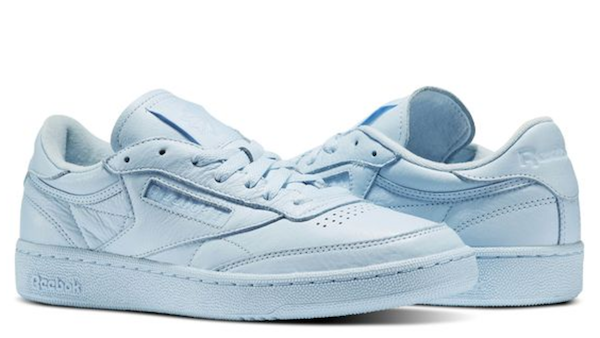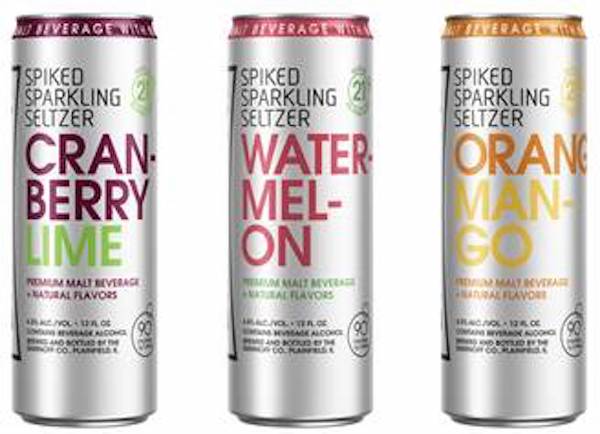 We all love the fantastic parts of summer. There are BBQs, fireworks, beach parties, and camping outdoors. Fourth of July is one of the biggest celebrations of summer. At just 90 calories and zero sugar, Smirnoff Spiked Sparkling Seltzer is a must for your cooler this Independence Day.
Fourth of July indulgences include hotdogs, cheeseburgers, sweet frozen drinks and more. Did you know the average 6 oz. serving of pina colada has 360 calories? And the average hot dog has 260 calories?
Smirnoff Spiked Sparkling Seltzer is the lowest calorie hard seltzer currently on shelves. Not only will you not feel post-drink guilt, but these drinks, available in Orange Mango, Cranberry Lime and Watermelon, are tasty and infused with natural fruit flavors.
So this summer make sure that you #DrinkSmarter and raise a can of this bubbly when celebrating America's birthday or any other summer event you are enjoying this season.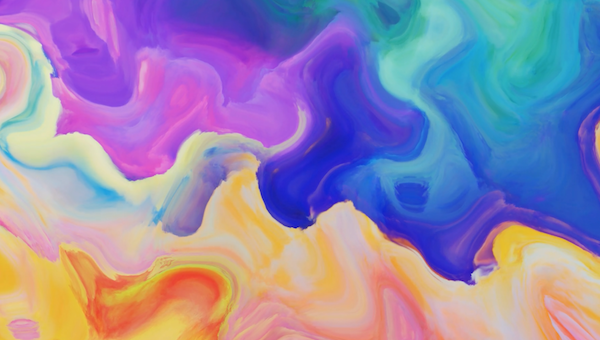 There is some cool news coming out this week. It looks like Mountain Dew and Lightwave have partnered to celebrate the inextricable connection between the cultures of art and skate via an unforgettable public display of creative technology – "The Art of Doing." In support of this year's global Do The DEW campaign – 'There's No Feeling Like Doing' – the groundbreaking art installation, a high-concept gallery space housing six custom-built canvases representing each athlete's unique feeling of doing, will be featured at the Long Beach Dew Tour.
"At DEW, we know there's no better feeling than the euphoric one you get when doing something exhilarating," says Chauncey Hamlett, senior director of marketing, Mountain Dew. "Our innovative work with Lightwave helps translate that feeling into art, showcasing our DEW athletes in a unique way and continuously encouraging the DEW Nation to chase that feeling for themselves."
A recent study by Lightwave found that 80% of sponsored athletes at Dew Tour believe that their skate performance is as much an art form as it is a professional sport. Lightwave's analysis was based on professional skaters' physiological responses to the thrill of skateboarding, including heart rate, electrodermal activity (changes in the skin conductance), and motion. The initiative is the debut project to come out of Lightwave Studio, a division of the company focused on creating inspiring and inventive art using emotion data.
To collect the data top skaters, including competing Dew Tour riders and Mountain Dew athletes Sean Malto and Curren Caples, opted-in to wear a high-end wearable device measuring heart rate, blood volume pulse, skin temperature, electrodermal activity and motion which transmitted biofeedback in real-time to Lightwave's analytics engine. Lightwave then analyzed this data using applied neuroscience techniques, such as measuring orienting responses and heart rate variability, to gain insight into the emotional intensity of the skating experience.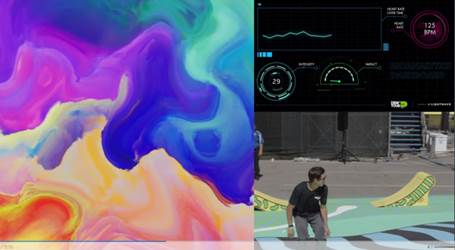 Earlier this week 2K announced Seth Rollins as the cover Superstar for WWE 2K18, the forthcoming release in the flagship WWE video game franchise. Rollins will personify WWE 2K18's worldwide marketing campaign – BE LIKE NO ONE – which invites players to explore Rollins' identity, as well as those of several other WWE Superstars, while learning more about the game.
In addition, 2K announced the game's new Early Access initiative, which invites players to purchase the WWE 2K18 Deluxe Edition or the WWE 2K18 Collector's Edition and receive the game before its worldwide release on October 17, 2017 for the PlayStation®4 computer entertainment system and Xbox One.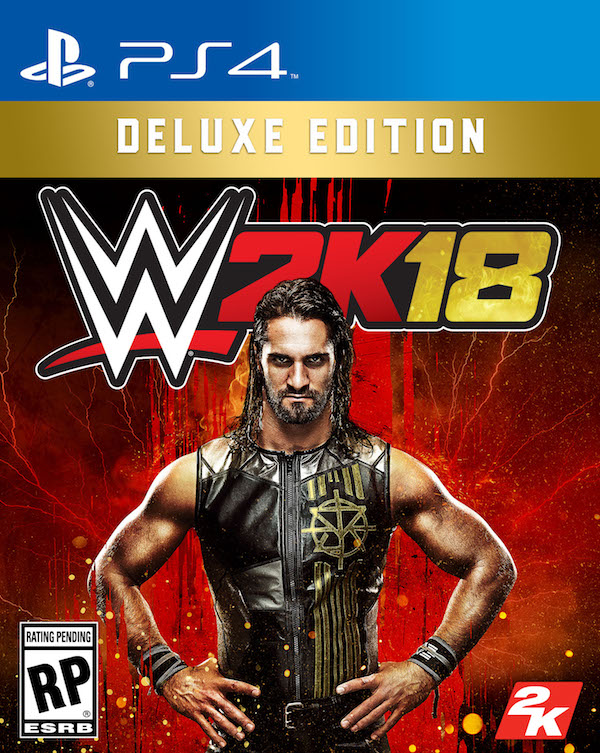 These four simple words likely generate several reactions, but for WWE Superstar Seth Rollins™, they are a master class in describing his unmatched work ethic, disruptive mindset and definitive WWE career.
Since joining WWE in 2010, Rollins has done things on his own terms. Like many claim but never accomplish, he was destined to be different, blaze his own trail and take no prisoners along the way, even if it meant disrespecting history. The first move on Rollins' chess board: become the inaugural NXT® Champion in 2012 and put everyone on high alert. The second move: make his WWE main roster debut at Survivor Series® later that year, align with WWE Superstars Roman Reigns™ and Dean Ambrose™ to form The Shield™ and rally against authority. As the pieces continued moving, the accolades followed: two-time WWE Champion, United States Champion, WWE Tag Team Champion and "Mr. Money in the Bank®," to name a few. And now, "The Kingslayer" stands tall after a definitive checkmate: defeating Triple H® on WWE's grandest stage at WrestleMania® 33.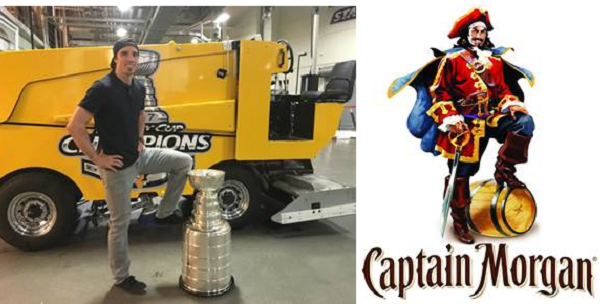 How do hockey players celebrate winning Lord Stanley's Cup? They each get to hang with the trophy and do some fun and crazy things with it. As the Penguins return to Pittsburgh as champions of the city, goalie Marc-André Fleury showed his love for the moment by striking the legendary Captain Morgan pose during his celebration with the best piece of hardware across sports.
As the city continues to celebrate, Marc-André had the following to say about their accomplishment, "This was an awesome team to be with this season. It was special to win back to back. We shared a tremendous work ethic and commitment to each other. Now, we get to enjoy the moment, raise the Cup and have some real fun."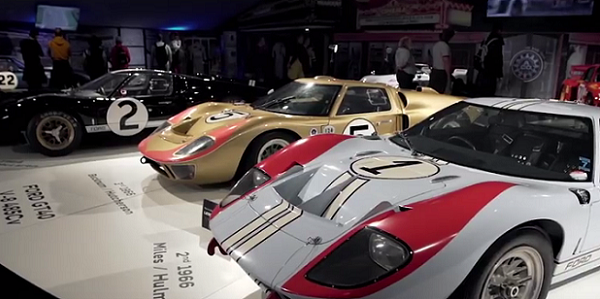 Looking for something new to check out on Amazon Prime? Well look no further. The Ford GT's triumphant return to the Le Mans 24 Hours and the development of the revolutionary Ford GT supercar are highlighted in the new documentary "The Return," available now on Amazon Prime Video.
The documentary, first shown at the Newport Film Festival in April, features never-before-seen footage showing the challenge Ford Motor Company set for itself in developing an all-new Ford GT that both honored its storied history on the race track and shattered modern expectations on what a supercar can be.
Enthusiasts will get a chance to see the side-by-side development of the GT race car and production car through the eyes of those involved during the intense development timeline.
"The Return" debuts to the global audience on the eve of the 2017 Le Mans 24 Hours, where all four Ford GTs will fight for the trophy. The green flag drops on June 17.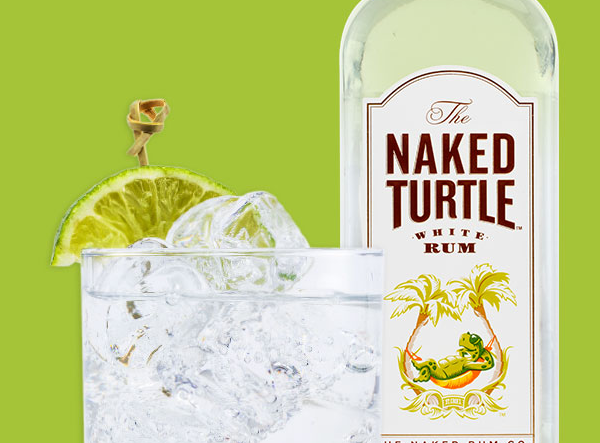 In the similar fashion of save water, drink beer there is a new rum on the market that looks to do good in the world. The Naked Turtle White Rum is making a splash today, World Sea Turtle Day, with the announcement of its 'Every Bottle Saves a Turtle' initiative. Stepping up its efforts with long-term partner The Sea Turtle Conservancy (STC), The Naked Turtle White Rum will now donate a portion of its proceeds from each bottle made to the STC to help save baby sea turtles. It is estimated that only one out of every 1,000 sea turtle hatchlings actually survives into adulthood, and The Naked Turtle wants to help out everyone's favorite flippered friends and improve that stat starting this summer.
The 'Every Bottle Saves a Turtle' program is as simple as it sounds: for every bottle of the gluten-free, preservative-free, five-times distilled rum made, The Naked Turtle will make a donation to the STC to save a baby sea turtle hatchling. Helping out the cause is as easy as picking up a bottle for some fun in the sun this summer.
Help spread the word on Instagram and Facebook by sharing your 'shell-fies' with The Naked Turtle Rum and using #SipNakedSaveTurtles with @NakedTurtleRum. It's turtley up to you to be safe this summer, so make sure you sip responsibly.
The Naked Turtle White Rum can currently be found statewide in FL, NC, SC, HI, TX, LA, MA, RI, MD, DE, NJ, NY, DC and in CT beginning summer 2017! For more detailed locations, check out the 'Where to Buy' feature on NakedTurtle.com.
Here are some cool new cocktail recipes.
Naked Turtle & Soda
Ingredients:
1.5 oz. The Naked Turtle White Rum
3 oz. Club Soda
3 Lime Wedges
Naked Mule
Ingredients:
1.5 oz. The Naked Turtle White Rum
3 oz. Ginger Beer
3 Lime Wedges
1 Mint Sprig
Naked Mojito
Ingredients:
1.5 oz. The Naked Turtle White Rum
1.5 oz. Club Soda
.75 oz. Fresh Lime Juice
.5 oz. Agave Nectar
6 Mint Leaves
Naked Colada
Ingredients
1.5 oz. The Naked Turtle White Rum
1.5 oz. Pineapple Juice
1.5 oz. Coconut Water
.75 oz. Fresh Lime Juice
.5 oz. Agave Nectar
1 Pineapple Wedge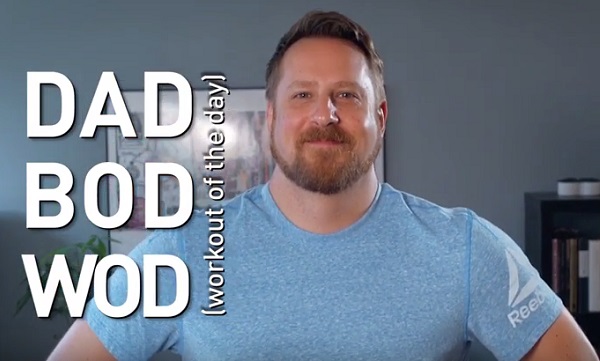 Reebok understands that dads are some of the busiest people in the world, so they worked with CrossFit champion (and new dad) Rich Froning to create a convenient but tough Dad Bod WOD (Workout of the Day), a custom workout specifically designed to target all the afflictions of the notorious Dad Bod – combating man boobs, beer bellies and more! What's more – busy dads can perform this workout virtually anywhere. In the video Ron is coached by Reebok trainer Kenny Santucci.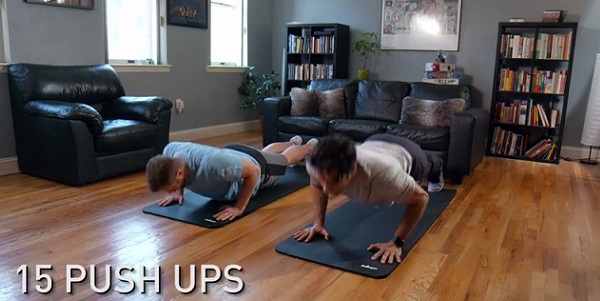 Rich says, "Finding time for anything other than work and kids can be tough once you're a dad, and fitness always seems to be the first thing to go. This Father's Day, we created the Dad Bod WOD for active dads on the go looking for a convenient workout that can be done at home or in the gym. These key moves help to target the problem areas for dads specifically. They focus on core strength, upper body toning and full-body movement, which will torch the beer belly, love handles, and man boobs associated with the traditional dad bod."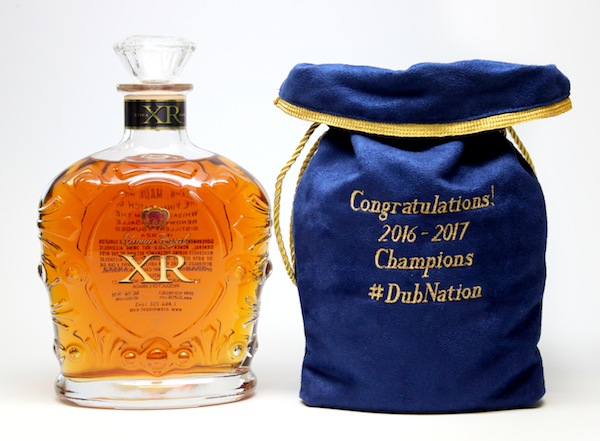 When the Golden State Warriors were celebrating their NBA Finals Championship they were spitting out beer and champagne at each other. When things sort of calmed down they were looking for a better way to celebrate their victory.
Mychal Thompson, NBA great and father of Klay Thompson, gifted bottles of Crown Royal XR to the entire 2017 championship team.  The bottles of $130 whisky come enclosed in a velvet, blue bag that were embroidered to reflect the team's achievement.And what better gift to get for his son and the rest of the Warriors team, than one originally created for Royalty?
The team received the bottles from Mychal Thompson this week, and he had the following to say about their accomplishment:
"There's nothing more rewarding than watching my son and his teammates compete for the third straight year to win an NBA championship. These guys have played their hearts out all season long and are so deserving of this title. To congratulate them, I'm gifting the team and coaching staff with commemorative bottles of Crown Royal XR – I couldn't think of a better gift as they celebrate as they're crowned the 2017 champions."
I have to say that Mychal knows how to give awesome gifts.