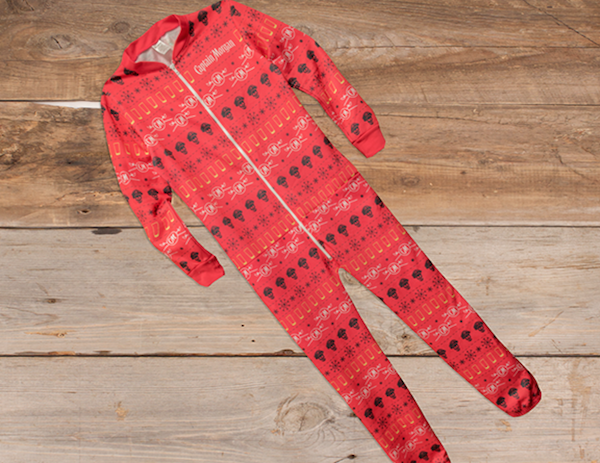 Are you going to an ugly Christmas sweater party this year? When you get your invitation to this year's ugly sweater or white elephant party, there's no need to worry about rummaging through thrift stores or heading to the North Pole and back for the perfect ensemble or gift. This year, the Captain is here to help you #HolidayLikeACaptain with special Captain-themed sweaters and onesies that are sure to be a hit at ugly sweater and holiday parties everywhere.
These items are going fast. So if you don't want to miss out make sure you go to HolidayLikeACaptain.com now!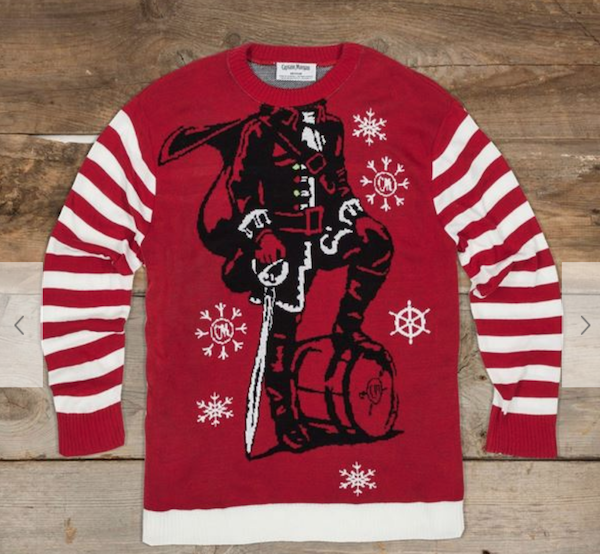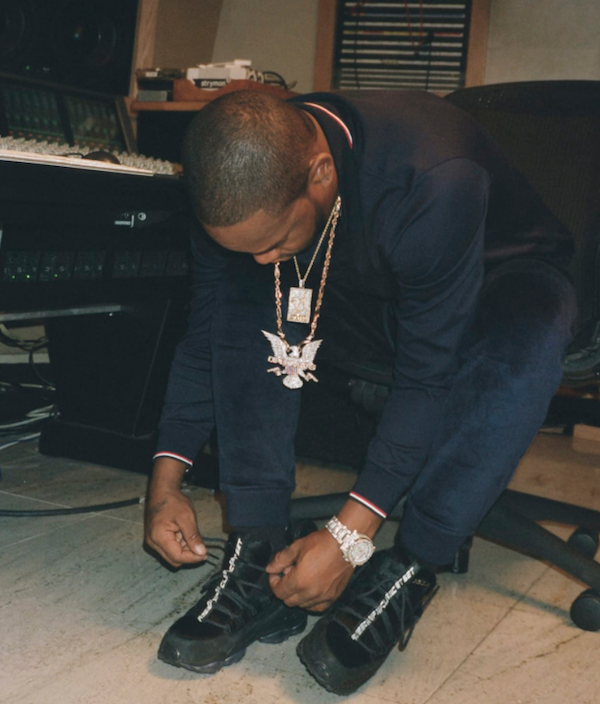 Reebok Classic and global hip-hop artist Cam'ron announced their collaboration on the DMX Run 10 Cam Ron.  As the latest shoe collaboration in Cam'ron and Reebok's longstanding relationship, this new shoe steps away from the Reebok Ventilator Supreme that the past two collaborations have focused on and takes a leap into the future with the DMX Run 10 silhouette.  Always bold in his personal style, Cam'ron's new drop is no different but focuses on the sleeker element of his progressive look.
Inspired by Harlem Nights, the fresh take on the classic DMX Run 10 Cam Ron silhouette is featured in a blackout colorway that is bound to turn heads and make this silhouette the must-buy shoe on the season.  As one of the shoes at the forefront of technological innovation, the DMX Run 10 features unique DMX cushioning that has made it the best shoe for both function and style over the years.  The shoe features an EVA midsole that offers cushioning for each step, a leather upper for a comfortable fit, and a back tab for an easy-on, easy-off approach.
This unique take on the Reebok DMX Run 10 highlights material reminiscent of tilapia, Cam'ron's favorite meal.  Pony hair adorns the shoe as an ode to his signature fur coat and the black and purple ice outsole is mixed with glow in the dark material as a nod to his first release, Confessions of Fire, and his favorite color, purple. Finishing off the look, the metal badge on the tongue of the new shoe highlights Cam'ron's nickname, "Killa" and the tongue webbing, sockliner and packaging is inspired by a variety of his well-known lyrics and music videos.
The Reebok DMX Run 10 Cam Ron will go on sale on Cyber Monday (November 27) for $200 at Reebok.com and select retailers worldwide.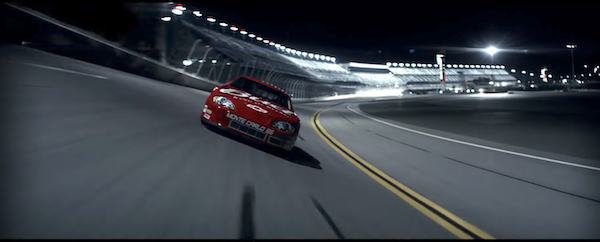 As the NASCAR season starts winding down so does the fantastic career of Dale Earnhardt Jr. Budweiser is raising a cold one to the retirement of arguably the most popular driver in NASCAR history, Dale Earnhardt Jr, with a new video titled "One Last Ride." The emotive content showcases Budweiser bringing back Dale Jr's famed Bud car for one last ride down memory lane, just in time for the legendary driver's final race this weekend.
The video is set to one of Dale Jr's favorite songs, "The Night We Met" by Lord Huron, and gives the viewer the impression that the Bud car is driving itself on a few last laps on a quiet night around its favorite track—Daytona— and reflecting back on its career. As the car races around the iconic corners, historic footage and commentary of Dale Jr's most famous wins, cut in and out of the shot as the sound of the crowd roars. The video highlights the emotional journey that he has undertaken in America's favorite motorsport and how important he has been to the fans.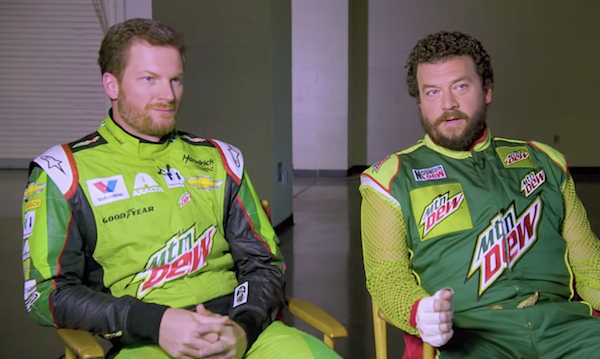 ESPN anchor Kenny Mayne caught up with Dewey and Dale for a sit-down interview to discuss the transition of power.
In case you didn't know Dale Earnhardt Jr. is retiring at the end of this NASCAR season, capping a 26-win career and departing the sport's most popular driver for the past 14 years in a row. He has been a spokesperson and raced in cars bearing the Mountain Dew logo since joining Hendricks Motorsports in 2008 so a couple of weeks ago, the brand debuted a new commercial celebrating Earnhardt Jr.'s career and passing the torch to his replacement, Dewey Ryder.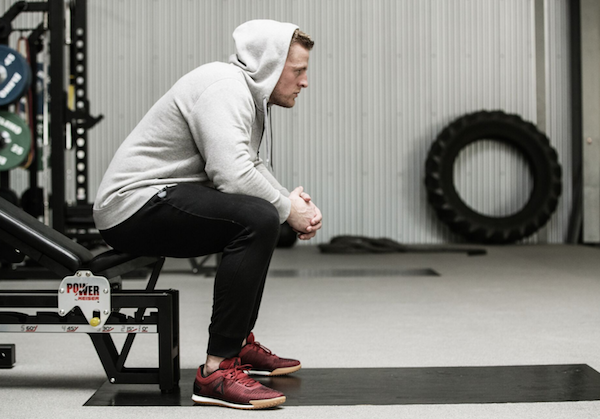 Have you heard about the latest news from Reebok and J.J. Watt? Today, they announced their newest collaboration of one of the hottest releases of the summer, the JJ II Everyday Strength Pack.
JJ II "Everyday Strength" Pack honors JJ's football history and strength of will over the years, never forgetting where he started by featuring his high school's color scheme. JJ notoriously became one of the best players in the NFL through his diligent training from an early age.  The pack focuses on JJ's continuous dedication to training and his passion to instill his same values in hard working young athletes.
As the season progresses and J.J.'s support for his team moves from the field to the sidelines, there is no more important time to showcase J.J.'s physical and mental strength that has made him who he is – one of the most fearsome and strongest players in the league.
"No matter where this wild journey takes me, Pewaukee will always be home." says J.J. of his Everyday Strength Pack.
The JJ II Everyday Strength Pack is available today on Reebok.com for $99.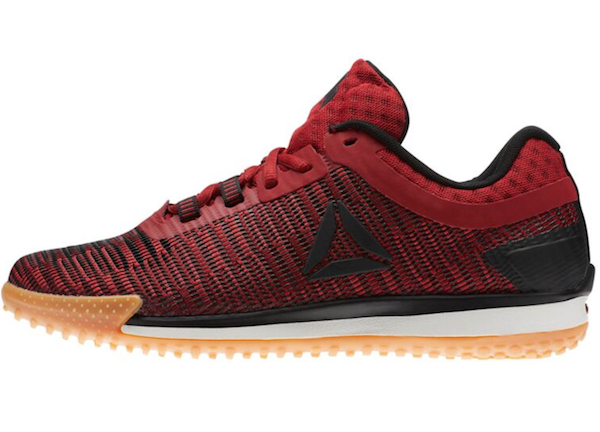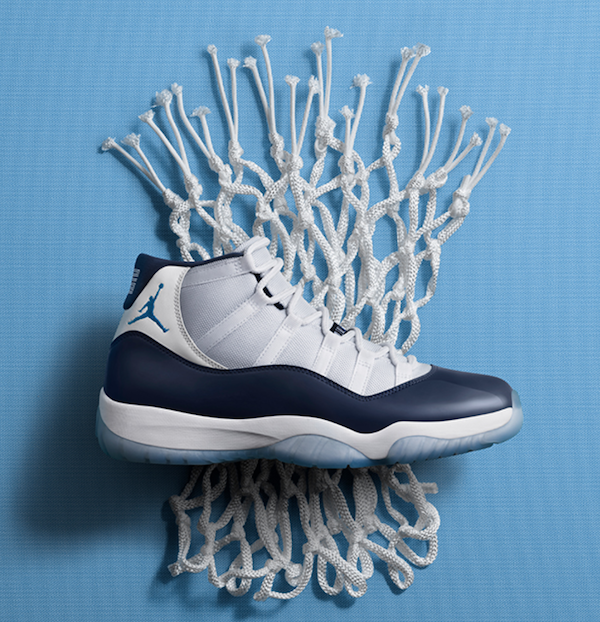 Some of the league's greatest players ever got their first national audience during the 1982 college championship game. Among them was Michael Jordan, then a 19-year-old freshman, who rose for a jumper with just 17 seconds left to put his team up for good. He would continue to rise all the way to the sport's pinnacle. The latest Air Jordan XI colorway, sporting University Blue hits, pays homage to his alma mater and the '82 victory that launched his legacy.
These kicks go on sale this Saturday on the SNKRS app in limited quantities.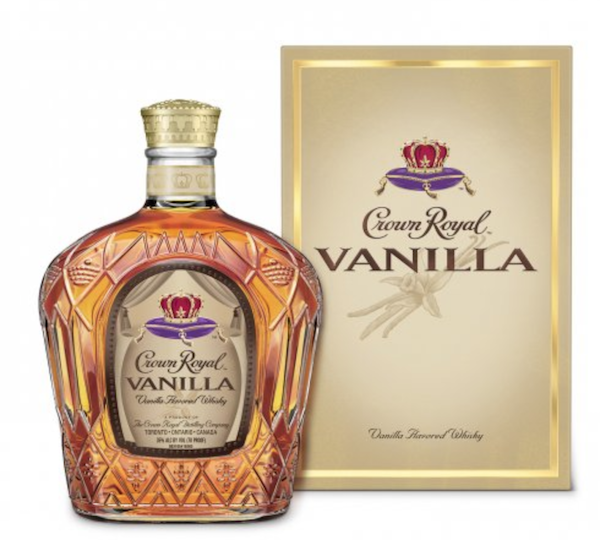 This Friday is National Cupcake Day we at MANjr have included a quick and easy pro-tip on how you can celebrate.
Crown Royal Vanilla is a uniquely sophisticated whisky, bursting with the bold flavor of vanilla that can be enjoyed on the rocks, in mouthwatering cocktail recipes and in tasty treats. What better way to ring in the "holiday" than with a boozy cupcake?
Simply place a Crown Royal Vanilla mini upside down into your frosted cupcake and enjoy!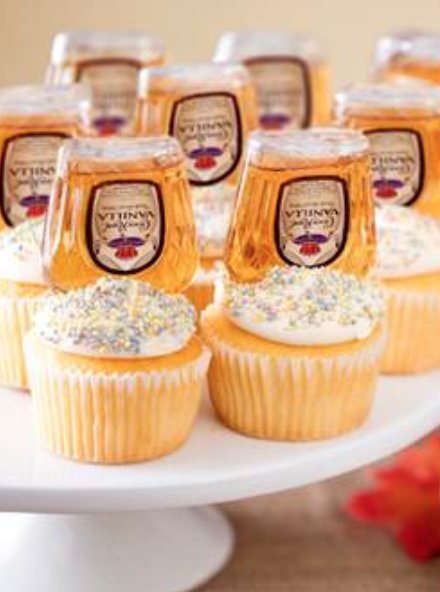 Here at MANjr we wanted to share some delicious and fun festive cocktail recipes with you from Smirnoff Vodka. These recipes are a great fit for any upcoming holiday party. From Smirnoff's seasonal limited time offering, Smirnoff Peppermint Twist to the classic, and oh so versatile Smirnoff No. 21, they have got you covered on all things seasonal sips!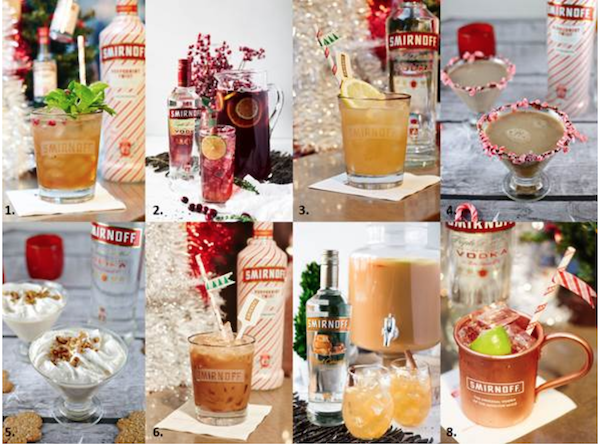 1. Winter Whisperer
1.5 oz Smirnoff Peppermint Twist
.75 oz pomegranate syrup
.75 oz fresh lemon juice
8 mint leaves
2 oz Club Soda
2. Cranberry Pineapple Punch
1 gallon 100% cranberry juice (not cranberry cocktail)
1 46 oz can pineapple juice
3 cups lemon-lime soda
3 cups Smirnoff No. 21 vodka
Sliced oranges, oranges, lemon (optional)
Fresh cranberries (optional)
3. Nutcracker
1 oz Smirnoff No. 21 Vodka
.5 oz Amontillado Sherry
1 oz organic pear juice
1 oz fresh lemon juice
1 oz orgeat syrup
4. Chocolate Peppermint Martini
4 ounces Smirnoff Peppermint Twist Vodka
2 ounce crème de cacao
1 ounce chocolate liquor
2 ounce cream chocolate sauce & crushed peppermint for garnish
5. Gingerbread Martini
3 ounces Smirnoff No. 21 Vodka
3 ounces Irish cream
2 Tablespoons gingerbread syrup (or to taste)
1/2 teaspoon vanilla extract
2 ounces cream
Whipped Cream & Crushed Gingerbread cookies for garnish
6. Holiday Bliss
1 oz Smirnoff Peppermint Twist
.5 oz Don Julio Añejo Tequila
3 oz Rich Chocolate Milk
7. Kissed Caramel Apple Punch – Courtesy of Karly Gomez from A Simple Pantry
1 ½ gallons spiced apple cider
1 12.2 oz bottle caramel syrup
3 cups Smirnoff Kissed Caramel Vodka
Sliced apples (optional)
Cinnamon sticks (option)
8. The Original Mule
1.5 oz Smirnoff No. 21 Vodka
Fresh lime juice
3 oz. ginger beer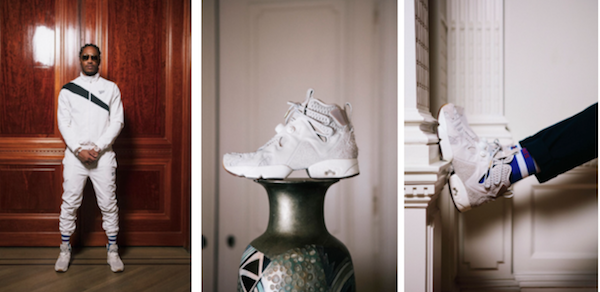 Reebok Classic and Future announced this week that the highly anticipated Furykaze will release on November 11.  As an ode to Future's favorite Reebok sneakers, this brand new silhouette is a combination of the beloved Instapump Fury and Kamikaze II.  Inspired by the Scorpion, Future's astrological sign, the texture of the suede upper is reminiscent of the hair on the scorpion's tail, claws and legs, while the molded vamps emanate the ribbed body.  The TPU heel collar also mimics the flexibility of the scorpion's tail and folds easily down for ease of wear.
The Furykaze will be released in a fresh Sandstone colorway with an external Pump bladder on the upper reminiscent of the Fury. The split tooling sole, Graphlite shank, tonal midsole and gum outsole also pay homage to the Fury, while the mid-cut and zig-zag design of the Pump bladder are reminiscent of the original Kamikaze.  Finishing off the look and giving it Future's own feel, Freebandz stars are included on the suede loop at the heel and the wordmark on the metal lace tips of the round tonal laces.
The Furykaze will be on sale for $250 on November 11, 2017 at Reebok.com and select Reebok retailers worldwide.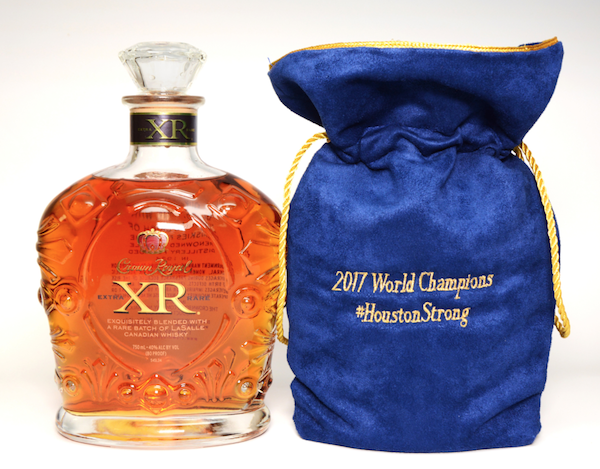 Not only does Jose Altuve know what if feels like to win a World Series, but he knows how to give a great gift. As the team returned to Houston as kings of the city and had their victory parade, second baseman Jose Altuve generously gifted bottles of Crown Royal XR to the entire 2017 championship squad. The bottles of $130 whisky come enclosed in a blue velvet bag that were embroidered to reflect the team's achievement. As the number one selling whisky in Texas, Crown Royal was the perfect way to commemorate the season and celebrate like royalty.
Altuve had the following to say about their accomplishment:  "I literally love this team," said Houston Astros second baseman Jose Altuve. "I wanted to do something special to thank them for bringing the first ever championship to Houston which is why I gifted everyone a bottle of Crown Royal XR to celebrate our win."