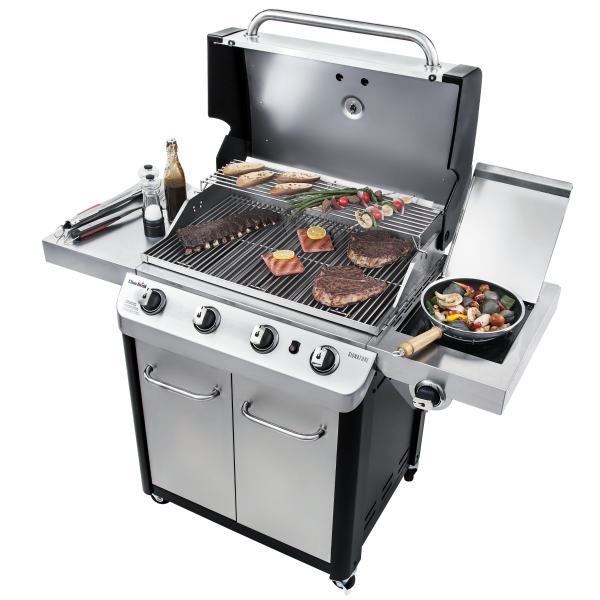 It's summertime, and the grilling is easy. You shouldn't be cooking things indoors for at least the next three months. I mean yes, there may be some days ahead when it makes sense to use your stove, but really, if it's nice out, you should be maximizing your time on your patio, balcony or backyard area. Soak up some sun. Tempt your neighbors with the sweet smells of outdoor cooked meat. If you already have a grill and it's looking a little haggard, now is the best time to upgrade. And by upgrade, I don't mean purchasing an unreasonably expensive grill machine with infrared technology and NASA-like components. Stick with the classics. Simple, uncomplicated gas grills are where it's at. Tried and true BBQs from a trusted brand. Like the Char-Broil Signature™ 4 Burner Gas Grill.
Char-Broil has been dominating the grill game since 1948. That's 69 years of BBQ innovation and expertise going into their meat making machines. Sure, we all like a good old fashioned charcoal setup, but that approach can get messy and a lot times the old charcoal situation isn't permitted if you live in an apartment or condo.
This summer, keep it simple with the Char-Broil Signature™ 4 Burner Gas Grill. It's got the stainless steel burners and the stainless steel grates. It's got the removable grease pan so your situation doesn't get all nasty after you fire this thing up like a power user. Want to cook a pot of something as you grill? The 13,000 BTU sideburner is there to help. Want grill chicken and carne asada at the same time? Not a problem.  This thing has a zonal cooking system. What's that? It means that you can toss chicken on the left and that that go at a lower temperature and throw the carne on the right and grill that up at high heat.
The Char-Broil Signature™ 4 Burner Gas Grill heats up quick, too. It's got a gauge on the propane tank connection, so there's no more guessing if you're lefty-lucy/righty-tighty approach is producing enough gas for the grill to do its thing. This grill fits in tight spaces as well. My previous grill was a Brinkman spaceship that sat in my patio like an old Buick that couldn't be counted on to start. The Signature™ 4 Burner Gas Grill gives you enough grill space to multi-task. You don't need a four-door sedan in the backyard to make tasty meat meals.
With a 4.6 rating (out of 31 reviews) on charbroil.com, it's clear I'm not the only person who thinks this grill rocks. Zonal cooking, fast acting, easy to clean, easy to convert to natural gas,740 sq inches of cooking area, and a 10-year warranty – what's not to love?
Start summer of right and upgrade your grill gear with a Signature™ classic. The 4 burner retails for $529.99. If that price is too steep for you, and you live in the Playa del Rey area, I know a guy who's trying to sell a used Brinkman Buick on LetGo for a very, very affordable price: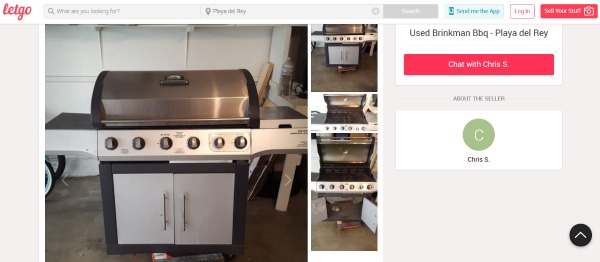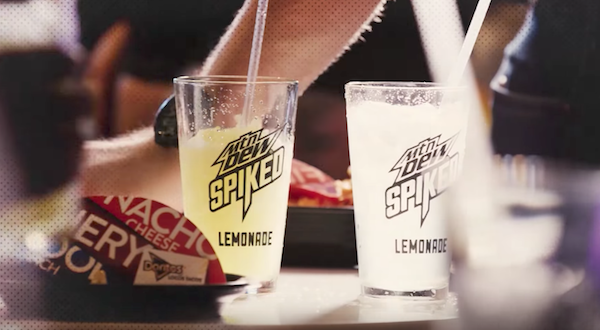 Let me just say that MTN Dew knows how to party. Don't believe me? Well check out what they did for some lucky people. MTN Dew had NBA star Devin Booker, rapper Mac Miller and hip hop icon Method Man hang out some some unsuspecting people to play zombie paintball  and race exotic cars in Las Vegas recently.
The zombie paintballing and exotic car driving activities were part of the summer experience hosted by Mtn Dew Spiked Lemonade and Taco Bell to show how Dew does summer. Along with Devin and Method Man, Mtn Dew and Taco Bell surprised 10 lucky fans with the ultimate trip to Las Vegas to celebrate the launch of the all-new Mtn Dew Spiked Lemonade – made with crushed lemons, real sugar, and a shot of prickly pear cactus juice – available on fountain and freeze at Taco Bell and at retailers nationwide.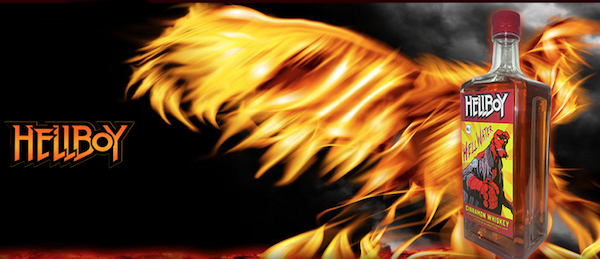 To all my fellow comic book geeks you need to check out some cool….or should I say some hot new whiskey. Based off of the Hellboy comic book series comes the first ever whiskey based on Mike Mignola's legendary Hellboy comic book character. It is from XXX Distillery LLC and Prestige Imports LLC. Hellboy Hell Water Cinnamon Whiskey is a craft distilled, small batch, naturally flavored cinnamon whiskey retailing for $19.99 for a 750ml bottle. The 66.6 proof Hellboy Hell Water Cinnamon Whiskey  is available nationally and can be ordered at www.hellboyhellwater.com.
"It's appropriate that Hellboy Hell Water Cinnamon Whiskey was made in the Smokey Mountains," said Dark Horse Comics Publisher Mike Richardson. "At 66.6 proof, Hellboy Hell Water packs a punch worthy of Mike Mignola's iconic creation."
Hellboy Hell Water is micro-distilled, hand bottled and styled in the old traditional process of making Southern Corn Whiskey. Old fashioned corn whiskey uses only the finest corn, natural ingredients, spring water, glassware and craftsmanship.
"We're very excited about the success and potential of our hand crafted whiskeys, especially that of Hellboy Hell Water Cinnamon Whiskey," said Teddy Jones, XXX Distillery, Sevierville, Tennessee. "At XXX Distillery of Tennessee, we take great pains to ensure the quality and taste of our products are second to none. If you put Hellboy Hell Water Cinnamon Whiskey up against any other, there's no comparison. It's the finest cinnamon whiskey on the market, period."
Since Mike Mignola's Hellboy first hit the stands in 1994, it has become a cultural sensation, racking up a dozen Eisner Awards and inspiring numerous spinoffs, from a novel line, to video games, to animated films and live action feature films. Hellboy has also inspired a draft ale, a wine and now Hellboy Hell Water Cinnamon Whiskey.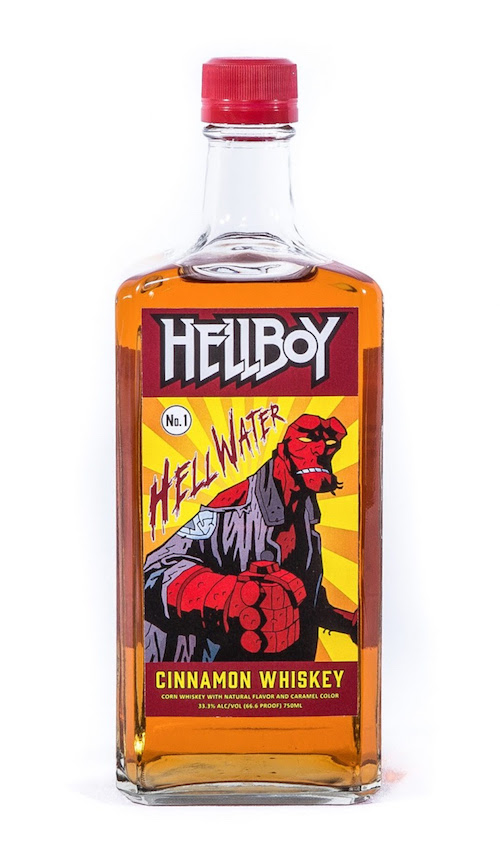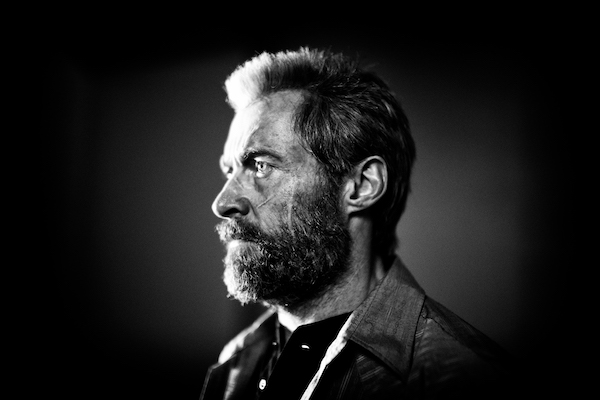 As a huge Wolverine fan it is sad to see Hugh Jackman hang up the role of the iconic character that he has brilliantly portrayed for several years. Yet in Logan I can say that Jackman delivers his best performance ever as Wolverine. There is pain, anger, humor, action, sadness and heart in Logan. Growing up Wolverine was and still is my favorite comic book character. Watching the evolution of him in the comics is one thing. Watching his character grow in film is another.
If you haven't seen Logan, well now is the time. Twentieth Century Fox Home Entertainment brings Hugh Jackman's celebrated seventeen-year run as Wolverine to a close when the box office phenomenon Logan arrives on Digital HD on May 16 and 4K Ultra HD and on Blu-ray and DVD May 23.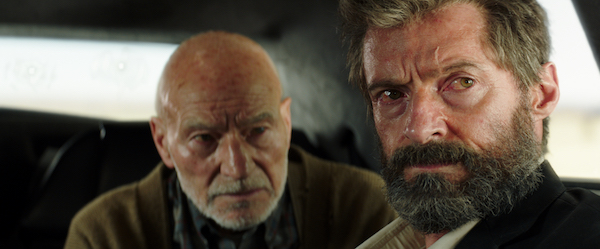 Touting an R-rating, allowing fans to finally see Logan's legendary berserk rage unleashed, Mangold brings a visceral and gritty realism to the story, based on one of Marvel Comics' most popular characters.
In the near future, a weary Logan (Hugh Jackman) cares for an ailing Professor X (Patrick Stewart) in a hideout on the Mexican border. But Logan's attempts to hide from the world and his legacy are upended when a young mutant (Dafne Keen) arrives, being pursued by dark forces.
In addition to nearly 90 minutes of original content, including deleted scenes and a behind-the-scenes documentary, the Blu-ray will also include Logan Noir, a black and white version of the film that gives the acclaimed story an all-new look.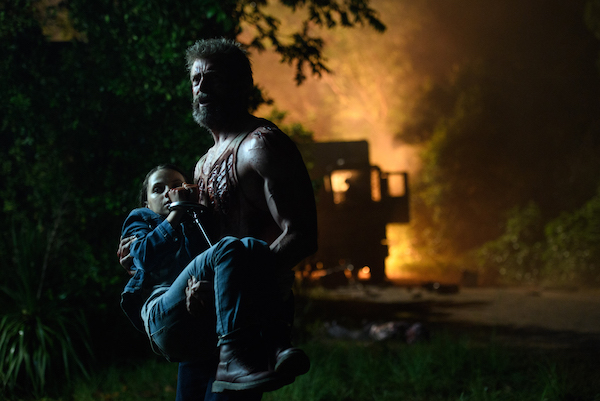 "During production of LOGAN I took many black and white photographs and noticed how striking and dramatic our gritty settings and characters appeared in monochrome," said Mangold. "The western and noir vibes of the film seemed to shine in the format and there was not a trace of modern comic hero movie sheen. Then, while editing, Fox and I started posting some of the black and white stills online and fans also began to respond enthusiastically, many hoping that they would get a chance to see the finished film in carefully timed, high contrast black and white. Well. Sometimes hope becomes reality."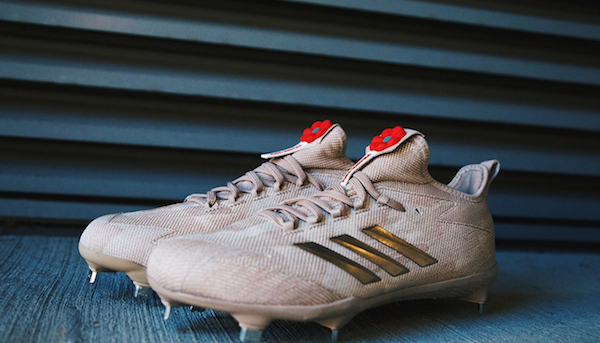 adidas Baseball just showcased a very cool new cleat. These shoes were unveiled today and it is the special edition adizero Afterburner Memorial Day cleats to pay homage and in remembrance of all those who have served in our country's armed forces.
Designed around a red silicone poppy flower with a ribbon that reads "Thank you," the 2017 adizero Afterburner Memorial Day cleats feature a military-themed splinter camo, woven canvas upper. The red poppy, also called the remembrance poppy, is often used commemorate military personnel. Additional detailing includes a pull tab on the back of the cleats that reads "Forever Honor" to memorialize those who've served our country, along with the iconic adidas three stripes highlighted in metallic bronze.
The 2017 adizero Afterburner, the lightest cleat in the game, is engineered with a lightweight, seamless SPRINTSKIN upper with zoned support and a reinforced abrasion toecap for lateral movements and sprints between the bases. Sculpted to be aerodynamic and wrap around the foot to provide a sock-like feel, the new TECHFIT breathable, compression bootie allows for flexibility and movement through the ankle, while an articulated heel helps deliver a lockdown sensation that makes the cleat feel like an extension of the foot for multidirectional movement and control.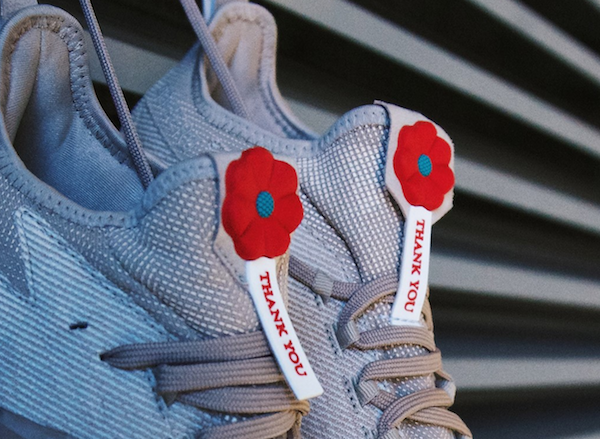 The U.S. military uniform inspired upper sits atop a full-length LITESTRIKE EVA midsole for increased cushioning and comfort. The Memorial Day cleats are powered by a matte khaki plate with PROTRAX cleat configuration that provides dynamic acceleration and traction.
The 2017 adizero Afterburner Memorial Day cleats will make their on-field debut on more than 100 #teamadidas baseball players this weekend and will be available starting today for $100 exclusively at adidas.com.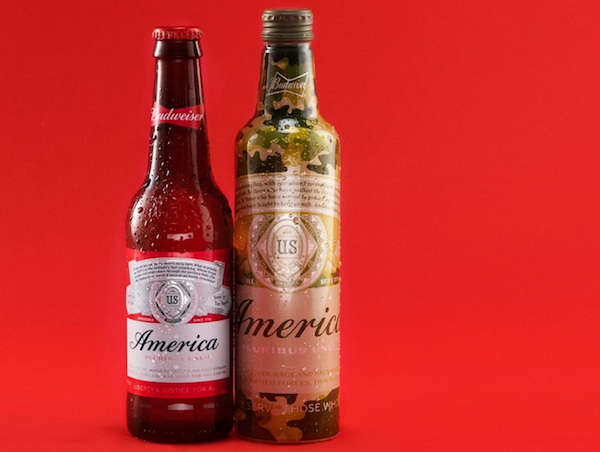 When you go out this Memorial Day weekend getting items for you BBQ make sure you pick up some Budweiser. Just in time for Memorial Day, Budweiser is revealing its goal of raising $1 Million for Folds of Honor –a non-profit organization that helps raise funds and provide educational scholarships to families of fallen and disabled soldiers – via America packaging sold this week.
Budweiser is extending its lineup of patriotic packaging this summer to feature America bottles and cans along with the introduction of new military-inspired Camouflage aluminums, both dedicated to the men and women of our Armed Forces.
Since 2011, Budweiser has donated a total of $11 million to Folds of Honor and this summer Budweiser is hoping to increase that figure by another $1 million. For every Budweiser America bottle and can sold this week in the lead-up to Memorial Day (May 22-29), a portion of the proceeds, up to $1 million, will benefit the non-profit organization.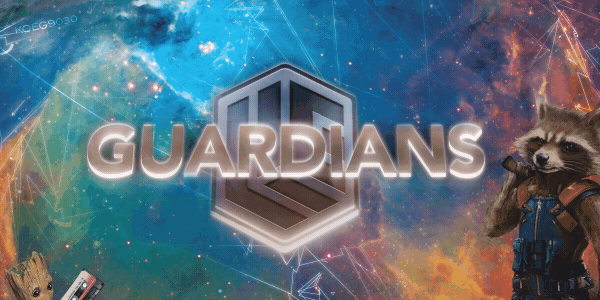 Have you seen Guardians of the Galaxy Vol 2 yet? If not you should make it a point to see it this weekend. There is action, humor, and some fantastic cameos. Loot Crate kept the fun going as the theme for the month of May was Guardians. Loot Crate packed in a lot of goodies from Guardians of the Galaxy, Star Wars, The Goonies and more. Let's take a look at what was in this month's crate.
For the month of May we got a Rocket & Groot Q-Fig, Goonies Never Say Die T-Shirt, Star Wars Coloring Book with Coloring Pencils, Set of 3 Destiny Patches and an Avatar pin. All the items were legit and were totally worth the price of the crate and then some.
Like what you see? Get a subscription. Plus there are different themed crates as well. There is a Loot Anime, Loot Gaming, Loot Pets, Firefly, and LVLUp. They even have limited edition Star Wars and Call of Duty crates. You can pick out the best one that fits your style and your budget. Next month's crate theme is the theme of Alter Ego! June's Loot Crate features Spider-Man, Hulk, Transformers and DC! Go to www.lootcrate.com for more info on each one and to start your subscription today!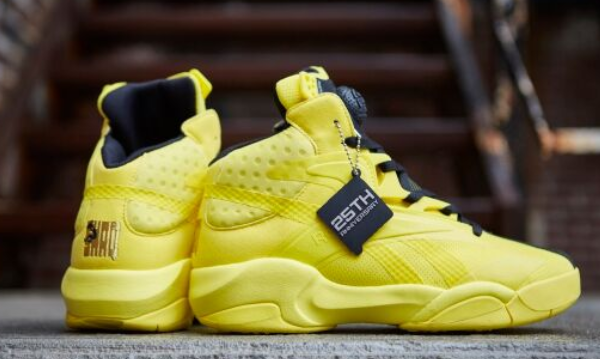 Reebok is adding some modern touches on a classic. The original Reebok Shaq Attaq sneaker was born in 1992 and was Shaquille O'Neal's signature shoe when the backboard-shattering player dominated the court with his singular prowess and skill. To celebrate the 25th anniversary of the Shaq Attaq this year, Reebok is introducing a twist on the original, called the Shaq Attaq Modern.
The Shaq Attaq Modern was designed to be closer to the current trend of contemporary basketball sneakers. The leather is replaced with a woven mesh upper, which helps to reduce the overall weight of the shoe while keeping the structure of the original in place. The collar features a foam compound with net mesh overlay to provide padding around the ankles, along with custom Pump technology for an adjustable fit. Minimal stitching gives way to hot melt throughout while also providing dimension through the use of technical lightweight synthetics on the upper.
Featured in an allover yellow spark color with sublimated black stripe down the middle, the Shaq Attaq Modern colorway was inspired by one of Shaq's many nicknames. Shaq visited Reebok Headquarters in Canton, MA recently to test out the shoes on court via a pick-up basketball game.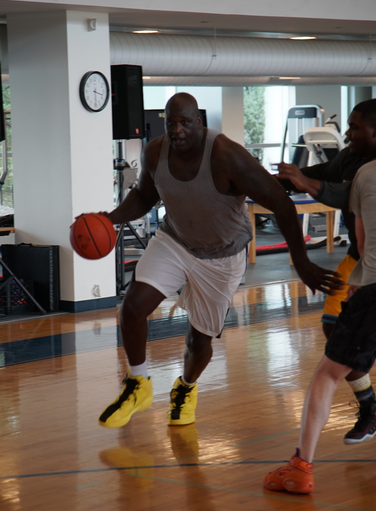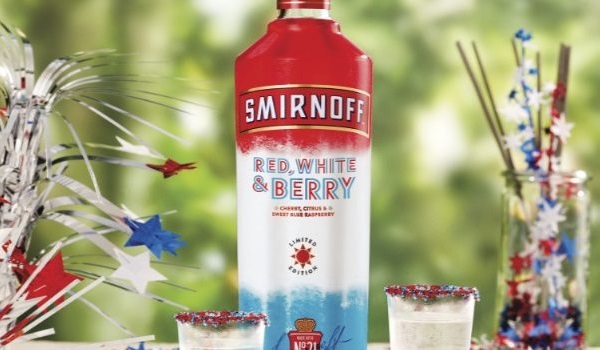 The Memorial Day holiday is coming up soon! Do you have any plans? If so make sure that you get the Smirnoff Red, White & Berry that is back by popular demand to help celebrate freedom and bring everyone together under one party. Whether you're looking for a patriotic group punch or some red, white and blue-themed cocktails.
Watching your calories now that summer has arrived? Look no further! Smirnoff Spiked Sparkling Seltzer is the beverage of choice for you. This bad boy comes in at just 90 calories – the lowest spiked seltzer on the market so it's the perfect ready-to-drink beverage to enjoy now that swimsuit season has arrived.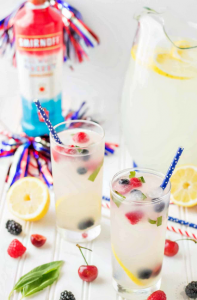 Spiked Triple Berry Basil Lemonade (serves

courtesy of Megan Marlowe, Strawberry Blondie Kitchen
Ingredients:
1.5 cups SMIRNOFF Red, White & Berry
8 cups lemonade
1 cup basil syrup
4 berry lemonade ice cup
Directions: In a pitcher combine lemonade, vodka and basil syrup. Stir to combine. To serve, place 4 ice cubes into a high ball glass and top with lemonade cocktail.
Red, White & Blue Boozy Slush (serves 4) courtesy of Taylor Bradford, Pink Heels Pink Truck)
Ingredients: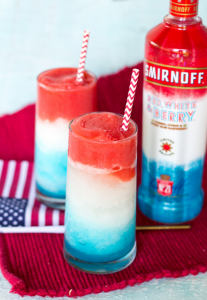 Blue Slush Layer:
2 cups ice
2 oz. Blue Curacao
1 cup homemade lemonade
White Slush Layer:
2 cups ice
2 oz. SMIRNOFF Red, White & Berry vodka
1 cup homemade lemonade
Red Slush Layer:
1 ¼ cups strawberries, quartered
2 oz. SMIRNOFF Red, White & Berry vodka
¼ cup of homemade lemonade
Directions: Blend each layer separately until smooth. Store in freezer until ready to build your cocktail. Pour each layer into a highball glass and serve immediately.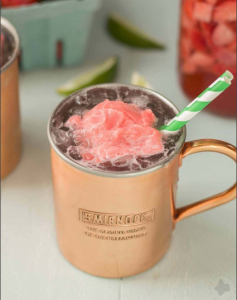 Strawberry Moscow Mule Float courtesy of Megan Marlowe, Strawberry Blondie Kitchen
Ingredients:
1.5 oz Smirnoff vodka
1 lime
4 ounces ginger beer
Ice
Scoop of strawberry sorbet
Directions: Into the bottom of a copper mug, add vodka, lime juice and ice.  Top with ginger beer and a scoop of sorbet.
Smirnoff Spiked Sparkling Seltzer
Grab and Enjoy
Only 90 calories (one of the lowest on the market), 1g carbs, zero sugar, no artificial sweeteners and offers a 4.5% alcohol by volume (ABV).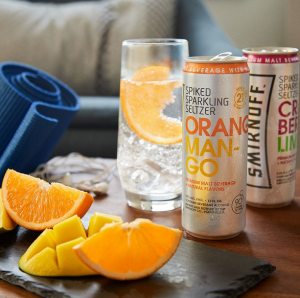 SMIRNOFF vodka recently announced that they are starting up a new campaign that is centered around love. They are proud to officially announce the launch of its new limited edition "Love Wins" bottle packaging, which celebrates love in all its forms.
Each "Love Wins" SMIRNOFF No. 21 bottle features different images of real love and real people – between these images and the differing rainbow aesthetics, no two bottles are identical. For every limited-edition SMIRNOFF No. 21 "Love Wins" bottle made the brand will donate $1, with a minimum of $260,000, to the Human Rights Campaign (HRC).
Since celebrating love is more fun when everyone is included, SMIRNOFF is asking couples over the age of 25 to submit their photos to a microsite for the opportunity to be featured on the next bottle pack design in 2018. For every eligible photo submitted between May 23 and September 30, SMIRNOFF will donate an additional $1 per photo to the HRC (up to $10,000).
Inside the iridescent rainbow aesthetic of the SMIRNOFF "Love Wins" limited edition bottles, is the iconic SMIRNOFF No. 21 vodka, triple distilled and ten-times filtered, and the most awarded vodka in the world.