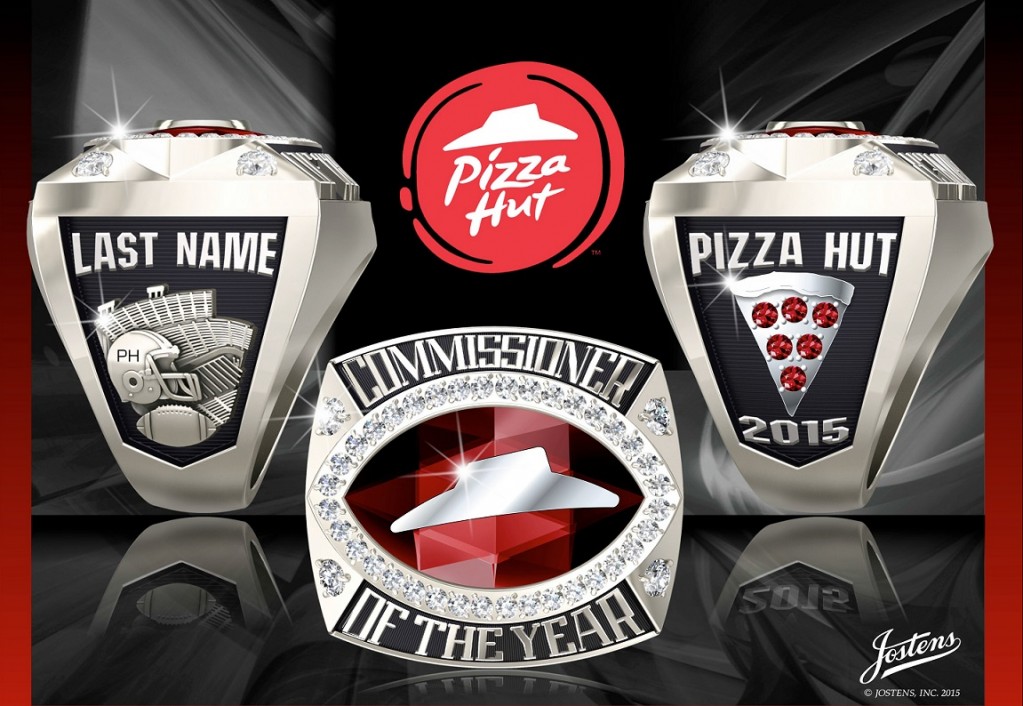 You already knew that you were the best fantasy football commissioner. Now you get to tell the world. How do you ask? Pizza Hut and ESPN got you covered. Pizza Hut has signed on as an Official Sponsor of ESPN Fantasy Football, and is celebrating fantasy football commissioners with this ring.
Each week this season, Pizza Hut will recognize one deserving ESPN Fantasy Football League commissioner with the Pizza Hut Commissioner of the Week Award, which includes a variety of Pizza Hut and ESPN prizes.
Then, at the end of the season, Pizza Hut will name its Commissioner of the Year, who will receive a custom Jostens-designed ruby and diamond-encrusted commemorative ring valued at an estimated $10,000. The winner will also receive a year's worth of pizza, an epic trip to ESPN HQ and more.
To sign up for the ESPN Fantasy Football League, visit www.espn.go.com/fantasyfootball.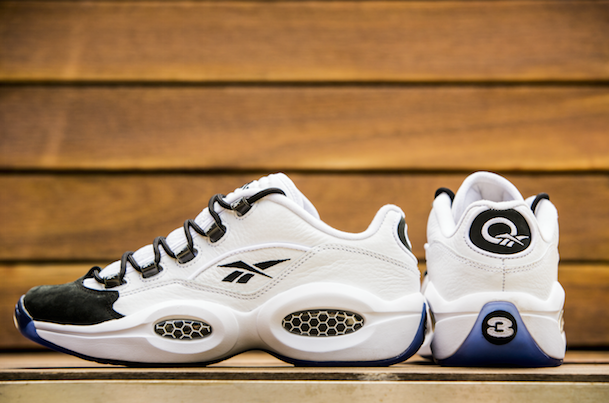 The Question Low signature silhouette was originally launched in 1996 as a nod to the renowned Philadelphia 76ers guard, Allen Iverson, and comes in a sharp black/white colorway that will make a statement with any outfit.
The Question Low incorporates unique features like a premium nubuck toe cap, leather upper and an ice outsole and bottom. Whether you idolized Allen Iverson or wore this style as a kid, we can all agree that the Question Low's are the perfect kicks to round out the summer.
The Reebok Classic Question Low black/white is now available exclusively at Finish Line for $110, and keep an eye out for the last colorway to be released later this summer.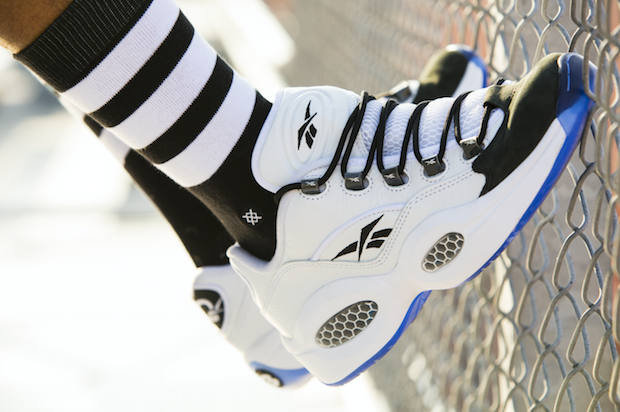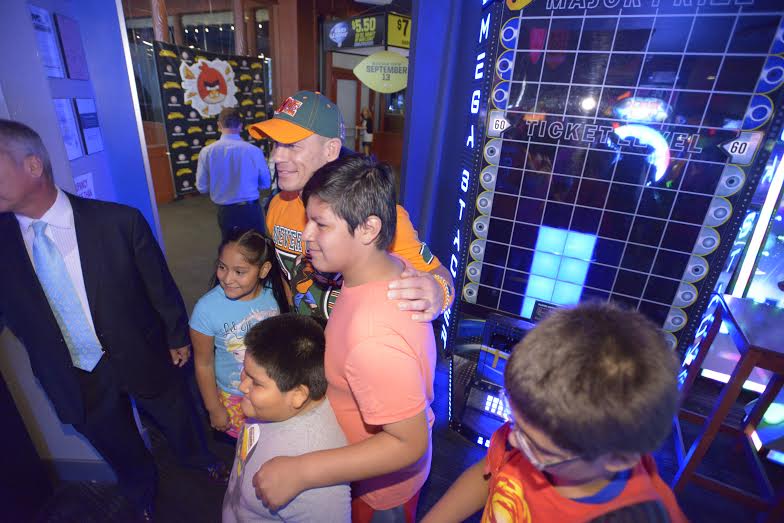 WWE Superstar John Cena has done more than his fair share of doing tremendous work in the community to give back. Don't believe me? Well his actions speaks for themselves. This past Monday John granted his 500th wish on Monday Night Raw.
The 15-time World Champion and current United States Champion on the Today Show surprised longtime Cena fan and Make-a-Wish recipient Rocco Lanzer on the set. Rocco was diagnosed with leukemia earlier this year, and was too sick to interact with John on his first attempt to visit. John got to spend a few minutes talking with Rocco and gave him all of his latest gear.
With this wish he granted that made it his 500th, Cena is the first celebrity in the history of the organization to do so. "I'll continue to be involved with Make-A-Wish as long as they'll have me," he said.
This is what the world needs. A role model, who is in the limelight that always goes the extra step to make it a better day for those in need. While athletes might not feel that they are a role model, kids will look up to them. You see that he is loving the moment just as much as the wish recipient is. Congrats to John Cena for making this place a little brighter with your actions.
You do say that people "can't see you," well my friend trust me we see you and are very proud of everything you do to make this world a better place.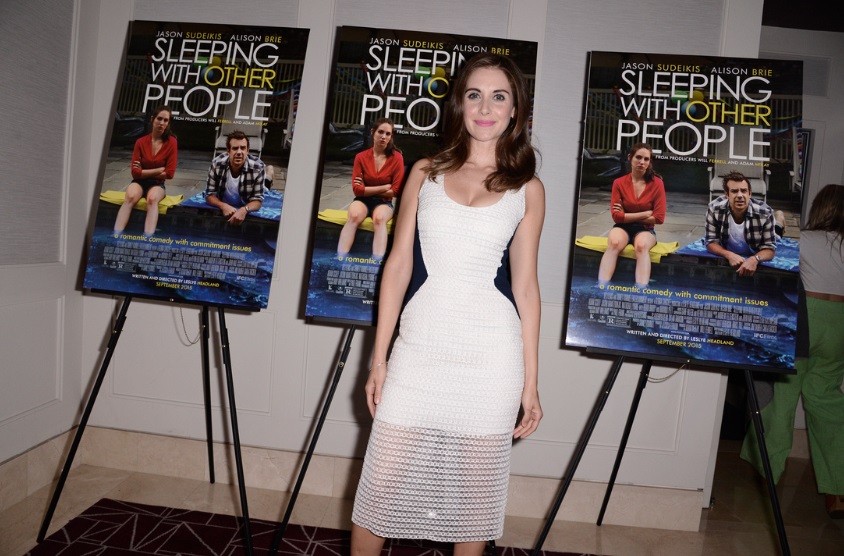 Earlier this week SMIRNOFF Vodka hosted a pretty sweet event with a screening of of IFC Films' "Sleeping with Other People" at the London West Hollywood Screening Room in Los Angeles. What made the event spectacular was that actress Alison Brie along with Director Leslye Headland and co-stars Jason Mantzoukas and Andrea Savage, were there to talk about the film during a Q&A hosted by Kirsten Dunst and Lizzy Caplan.
During the event Alison and others were enjoying some SMIRNOFF Moscow Mules before heading into the screening room to watch her new film. Following the laugh-out-loud romantic comedy, Brie, Afterwards the party continued at the London West Hollywood Screening Room, where guests enjoyed SMIRNOFF Vodka cocktails including the Moscow Mule.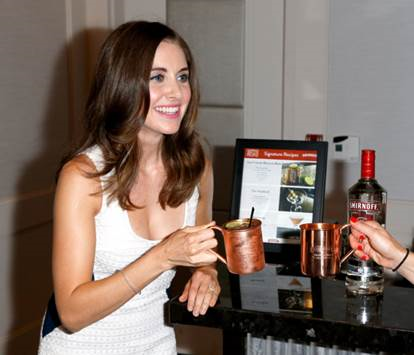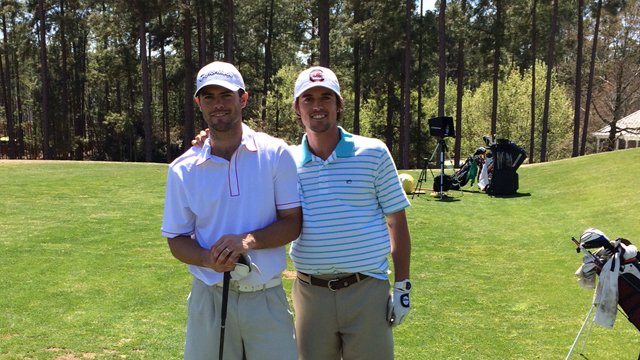 Lexus now has two more golfers on their sponsorship team. Who is it? The two new guys are brothers. They are George Bryan IV, age 26, and Wesley Bryan, age 24. For those who don't know the Bryan Brothers are trick-shot golf masters whose videos went viral. They look to create a balance between precision and fun.
George and Wesley are known for doing unbelievable trick shots that defy logic. The Bryan Brothers hope to represent the next generation of golfers. They started filming trick shots as a hobby and now have thousands of subscribers on their YouTube channel. Their progressive approach to the game aligns with Lexus' continued pursuit to push boundaries.
For those keeping score Lexus also currently sponsors Jason Day, Charles Howell, III, Peter Jacobsen, Mark O'Meara, Mark Pfeil, Annika Sorenstam, Natalie Gulbis, Johnny Miller, Patrick Cantlay, Billy Horshel and Jamie Sadlowski.
Check out their story below.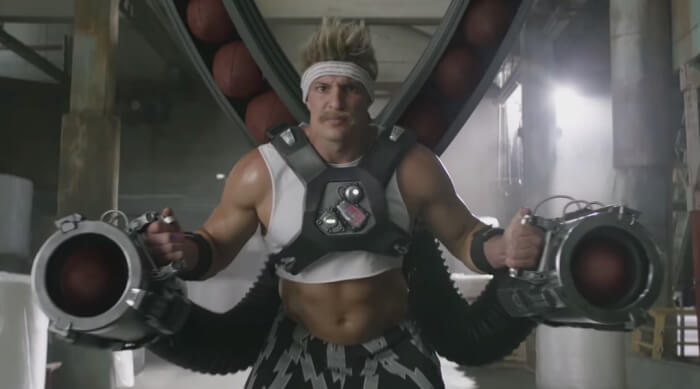 Tomorrow is Madden Day. Some people take off work and treat it like a national holiday. I totally understand. I am a fan of the Madden series. The folks at EA Sports are smart to release the game right near the weeks leading up to the NFL Kickoff game. To build up even more hype they created a trailer for the game that mixes football and a montage of films from 80's.
The trailer stars Rob Gronkowski, Julio Jones, Antonio Brown, Rex Ryan, and Colin Kaepernick. Watch how Colin channels his inner Al Pacino.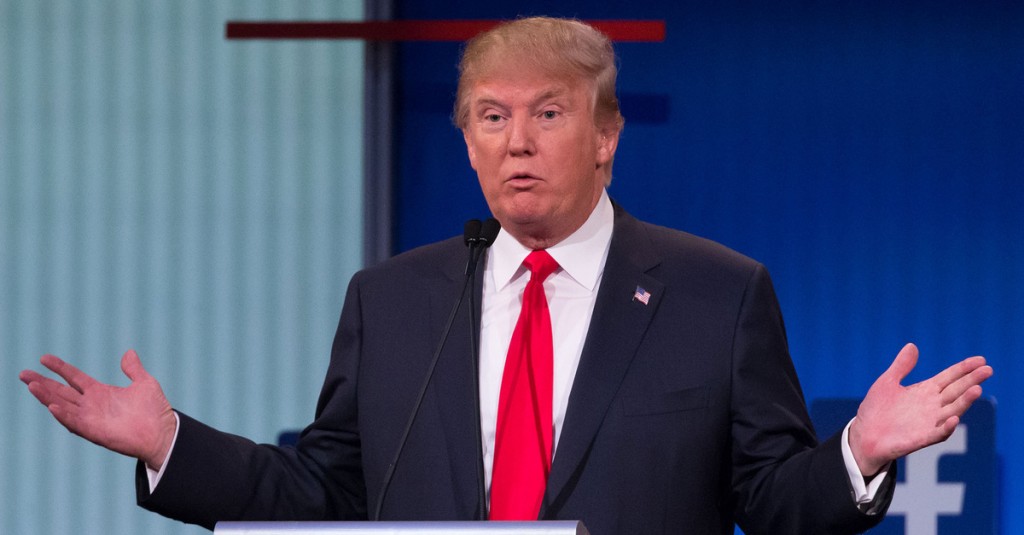 One step is all you need. It is having the people over at Bad Lip Reading poke fun at the possible candidates. Bad Lip Reading has a huge following on YouTube ever since people saw how they would dub new audio over sports and movie clips. Granted Donald Trump alone makes the debates funny, but this video multiplies the laughter.
This video is five minutes long. It was uploaded this past Wednesday and has already gotten over 2 million views.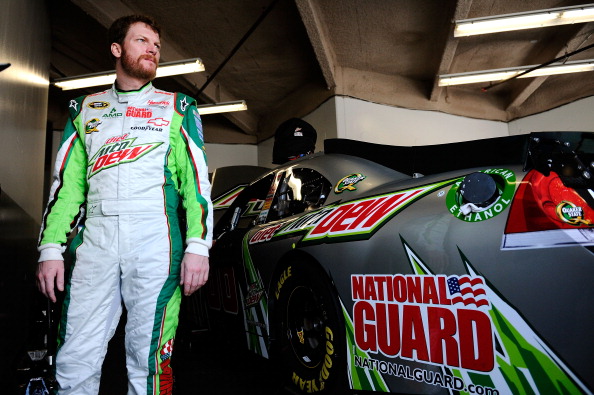 Let Dale Earnhardt Jr. take you on an epic 360 degree ride through Bristol, Tennessee, in a Mountain Dew VR experience. You will be with Dale as he goes over 100mph through town and around the track at the iconic Bristol Motor Speedway.
The Virtual Reality content features none other than NASCAR's most popular driver for 12 years running, Dale Earnhardt Jr. as he rips around the track at Bristol Motor Speedway, giving viewers a rare look at what it's like to sit in the driver's seat. The VR experience will debut this Sat. Aug 22 at Bristol.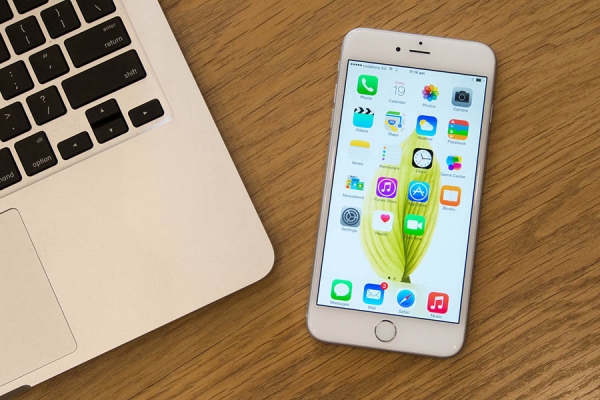 Sounds to be good to be true right? Well it is the truth. You can get a new and upgrade eligible iPhone for just $22 per month if you are a Sprint customer. The program is called the iPhone Forever plan. Anytime you don't have the latest iPhone, you are eligible to upgrade. All you need to do is bring your iPhone and upgrade on the spot. It is that easy. The iPhone Forever plan is available on any eligible Sprint rate plan and upgrade eligibility is always included in your price. You can get a 16GB iPhone 6 model at Sprint branded retail stores, Sprint.com, 1-800-Sprint-1, Best Buy and Target.
Through Dec. 31, 2015, customers on any other carrier or existing Sprint customers who are upgrade eligible and turn-in any smartphone will get a promotional rate of just $15 per month on a new iPhone. When they upgrade to the latest iPhone after Dec. 31, their monthly lease rate returns to current lease pricing, $22 per month.
Whether you are a new or existing customers who are upgrade eligible you can bring in any smartphone and get a 16GB iPhone 6 model and their monthly rate will be reduced to just $15 until their next upgrade. As a special promotion, customers who get iPhone 6 and upgrade before Dec. 31 continue with the discount price of $15 until their next upgrade.
"We asked ourselves, 'What could we do that would move our customers forward with the latest and greatest technology every day?' said Marcelo Claure, Sprint CEO. "We decided: How awesome would it be if anytime customers don't have the latest iPhone, they are eligible to upgrade, and have it be as simple as handing us your existing iPhone and picking up a new one – all included in your monthly rate."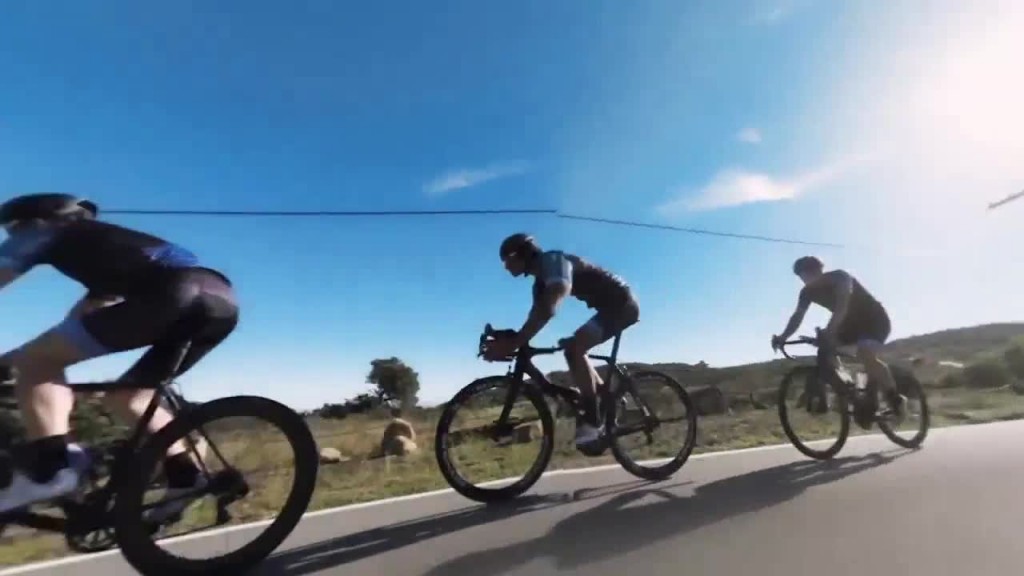 Lexus just made going to YouTube a whole lot better. I just checked out their latest video called "Lexus Elevate." It is a fantastic video that gives you a 360-degree film experience as they used the Samsung Gear VR + Samsung Galaxy S6. They look to tell the story of why pro cyclist Christian Vande Velde loves the sport.
In this video Lexus shows us that virtual reality isn't just a gimmick but a credible filmmaking technology. "Lexus Elevate" is the next step in virtual reality. It's not just a technical experiment using 360-degree video technology or a simple single camera setup but has a beautiful narrative that puts you in the mind and saddle of one of the world's greatest cyclists from an unprecedented perspective. Advertising agency of record Team One and production studio UNIT9 helped develop the filmmaking techniques and produce the film.
Plus for all you cycling fans out there who are going to the U.S. Pro Cycling Challenge in Colorado can experience the film using Samsung Gear VR from August 17–23, 2015 at the Lexus Finish Festivals. For more info click here!