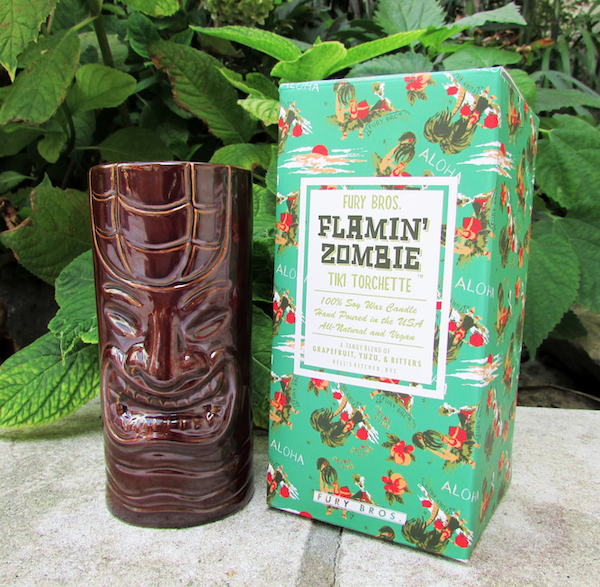 Looking for a better scent to permeate through the house? How about the Fury Bros. Tiki Cocktail candle line. The FuryBros are brothers who are also bandmates in the rock band "Jeremy and the Harlequins' launched a premium candle and men's grooming company in 2015 out of their apartment in Hell's Kitchen.
The brothers just launched Tiki Torchette – hand-poured candles inspired by classic tiki cocktails and pays homage to vintage Hawaiian culture. For more information go to their site here!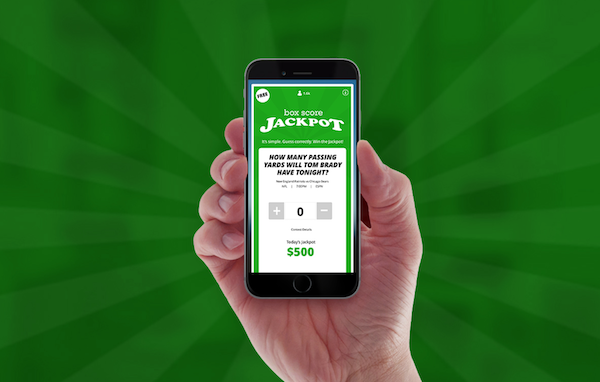 Box Score makes simple to play games that change the way you experience LIVE Sports.The newest Box Score Game is Jackpot. The game launched in the Spring. PlayJackpot.tv Jackpot was created to simplify the gambling experience. Not only is it FREE, but players don't have to deal with odds, spreads, over/unders, Moneylines, Parlays, teasers, etc. For Jackpot, just answer a simple question.Players love having skin in the game but the risk of losing your shirt in sports gambling is too much for some. Jackpot is a fun, engaging way to make LIVE sports more exciting AND to bring home a mountain of cash for FREE. There are Jackpot moments throughout the week.
Moments where sports fans are excited for the game to start. Maybe this is the game where they win the Jackpot!Jackpot questions range from Football to pop culture events like Game of Thrones.Jackpot is web-based with no download necessary. Just go to PlayJackpot.tv. You just need to verify your identity (with email or phone) in order to get paid.Jackpot is a simple game that appeals to casual and die hard sorts fans alike.Jackpot wants to be the go-to for casual sports gamblers. "What is the Jackpot question for Monday Night Football?"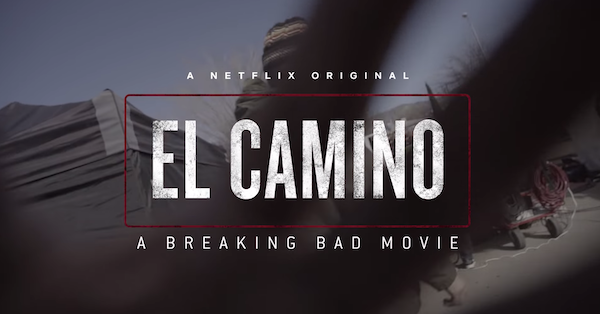 Take a behind the scenes look at the Netflix television event El Camino: A Breaking Bad Movie. This film reunites fans with Jesse Pinkman (Emmy-winner Aaron Paul).  In the wake of his dramatic escape from captivity, Jesse must come to terms with his past in order to forge some kind of future. This gripping thriller is written and directed by Vince Gilligan, the creator of Breaking Bad. The movie is produced by Mark Johnson, Melissa Bernstein, Charles Newirth, Diane Mercer, Vince Gilligan and Aaron Paul, in association with Sony Pictures Television.
It has also been announced that Matt Jones and Charles Baker will reprise their roles as Jesse's delinquent friends Badger and Skinny Pete in El Camino.
Check it out here.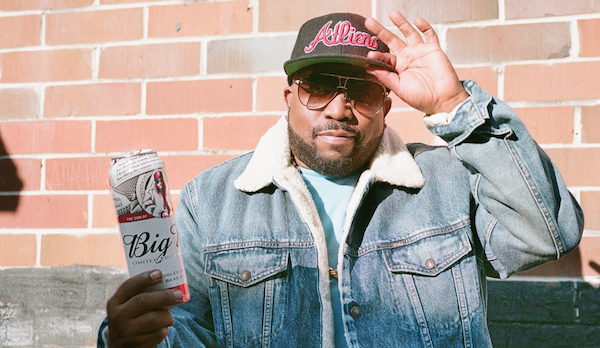 Budweiser dropped limited-edition Big Boi Tall Boy 25 oz. cans, in collaboration with rap legend and Atlanta's own Big Boi. The new cans feature an image of the rapper, in true Big Boi fashion – repping an ATL cap and a fur coat, along with additional Easter eggs for hip-hop fans throughout.  The Budweiser Big Boi Tall Boys are available today exclusively in Georgia, while supplies last.
On the collaboration Big Boi said, "Wherever my career has led me since I started out almost 25 years ago, I've always stayed true to Atlanta and proudly repped the city each step of the way. Budweiser and I are bringing the Budweiser Big Boi Tall Boys here to thank the city and the fans who have supported me since the beginning."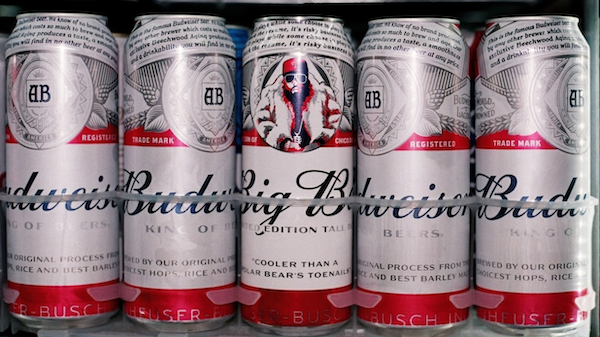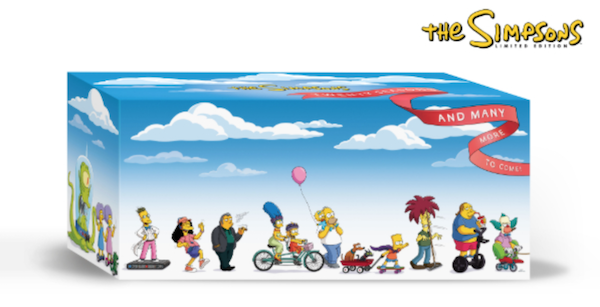 Twentieth Century Fox Home Entertainment has announced THE SIMPSONS: THE COMPLETE SEASONS 1-20 LIMITED EDITION. The collection, containing every episode from the series' first twenty seasons, will be available on December 3, 2019.
Journey to Springfield to witness the adventures of Homer, Marge, Bart, Lisa and Maggie from their humble and heartwarming beginnings in "Simpsons Roasting on an Open Fire" and through all of the wild adventures of their first twenty seasons, featuring iconic episodes such as "Marge vs. The Monorail," "Bart the General," "You Only Move Twice" and the legendary two-parter, "Who Shot Mr. Burns?" The beloved series won 34 Emmys® and introduced the world to several celebrated guest appearances by fan favorites including Kelsey Grammer as the criminal mastermind, Sideshow Bob, Glenn Close who brilliantly played Homer's loving and sweet mother, Mona Simpson and Albert Brooks as the evil genius, Hank Scorpio.
In total, 1,000 copies of THE SIMPSONS: THE COMPLETE SEASONS 1-20 LIMITED EDITION will be created, with 500 available at Best Buy, and another 500 available at Amazon.com. The collection is currently available for pre-order and will be available on December 3, 2019.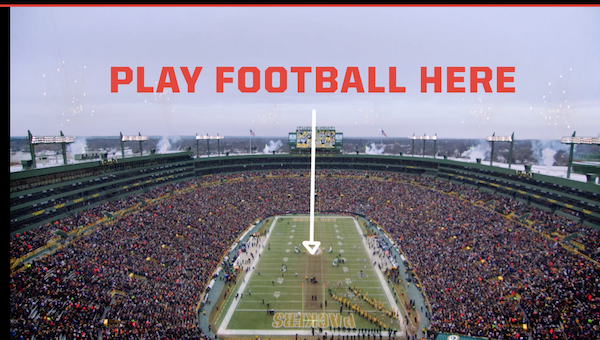 Today, the NFL announced the seventh #NFL100 Experiences of a Lifetime contest— "Turkey Bowl" – where one lucky fan and ten of their friends/family will have the chance to host the Turkey Bowl game of their dreams in one of the most iconic and historic stadiums in the NFL—Lambeau Field. The winner and their Turkey Bowl squad will also have a chance to meet Hall of Famer and Packers legend Brett Favre. Start practicing your Lambeau Leap!
The centennial season pays tribute to the generations of fans, players and communities that built the league with a series of #NFL100 experiences throughout the year. The contest is live through October 22 (11:59 p.m. ET) – we'd love your help getting the word out for this exciting NFL100 experience that celebrates football and Thanksgiving traditions.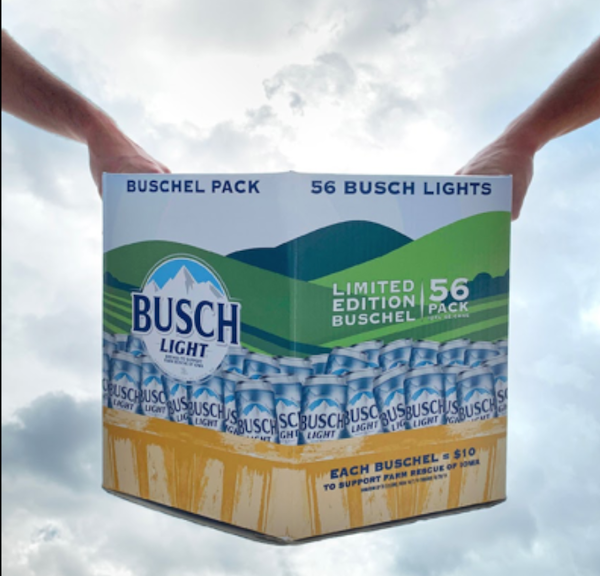 October 12 marks National Farmers Day, a tribute to all past and current farmers in America.
So this year, to honor farmers across America, Busch beer is releasing the first-ever, limited edition Buschel Pack. The Buschel Pack is a 56-pack of Busch Light— a homage to the 56 lbs. in a bushel of corn—and is available in Iowa.
The Buschel Pack will donate $10 from every purchase of the pack to the Farm Rescue of Iowa. Farm Rescue's mission is to help family farmers and ranchers recover from natural disasters, illness, or injury. So with a purchase of the Buschel Pack, folks in Iowa can play a part in supporting Farm Rescue's mission, while also grabbing 56 crisp, cold refreshing Busch Lights.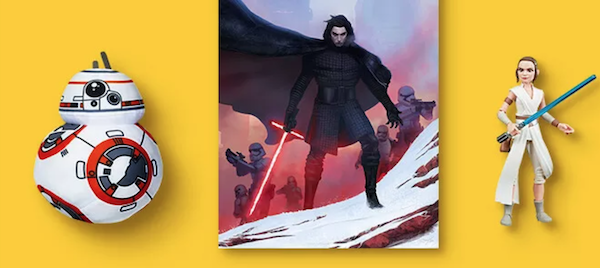 On Triple Force Friday, eBay – the largest Star Wars store in the galaxy – is celebrating five decades of the saga's history by releasing 100 rare and retro collectibles and merchandise at www.eBay.com/StarWars. From rare comics signed by Harrison Ford and Carrie Fisher to an original movie banner from the 1977 premiere and a Funko Pop! signed by Adam Driver, eBay has something available for every type of Star Wars fan.
The full list can be found at www.eBay.com/StarWars.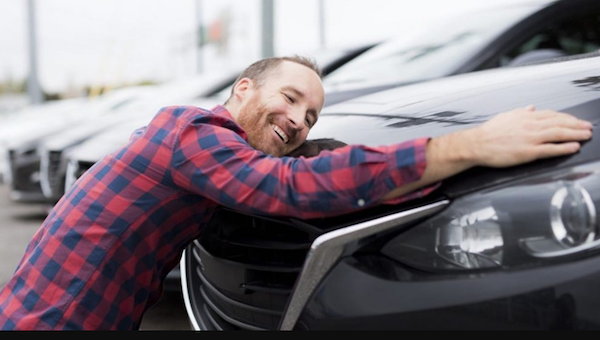 Not sure if you knew but today is "National Name Your Car Day." Did you know that 40 percent of drivers claim to name their vehicles? In honor of the annual holiday, Capital One commissioned a survey on behalf of the GM BuyPower Card revealing a variety of fun ways car owners emotionally connect with their vehicle, including:
Gender Reveal: 74% of drivers say their car has a gender, with 53%  identifying it as female
Heavens to Betsy: Compared to the 2018 Capital One survey, for the second year in a row, Betsy was the most popular car name
From the Red Carpet: The greatest inspiration for car names is from a TV or Movie character (19%) or a friend or family member (13%)
Female Influence: Women are more likely to name their car than men (56 to 44%)
The survey also highlights many interesting car-buying practices for Americans, most notably their tendency to plan ahead for this big purchase. The GM BuyPower Card already allows cardmembers to accumulate 5% Earnings on their first $5,000 in purchases every year, with 2% unlimited Earnings on purchases after that towards the purchase of a new GM vehicle. Capital One and GM also recently announced that cardmembers can now use their Earnings to get statement credits up to $250 for qualifying purchases on most OnStar and Connected Services plans, SiriusXM subscriptions, customer-paid Certified Service, and parts and accessories purchased at authorized GM dealerships.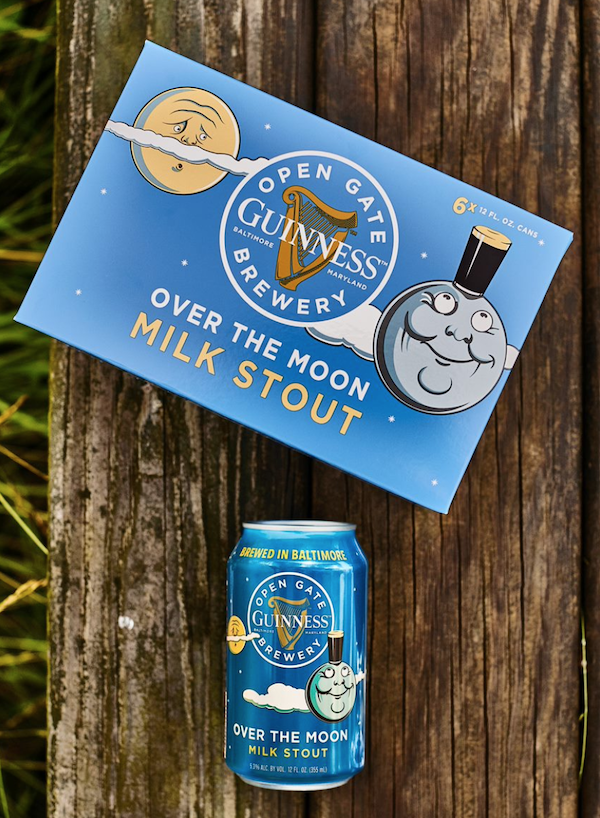 Guinness proudly announced the release of a new beer to join the Guinness family – Guinness Over The Moon Milk Stout – from the Open Gate Brewery in Baltimore, MD.
The beer is a full-bodied stout that has a creamy mouthfeel, full of flavor with hints of roasted malt, milk chocolate and rich coffee. At an ABV of 5.3%, this beer harvests bold notes of roasted barley and hops, adding a warming bitterness that is offset with the cream-like sweetness from the milk sugars of the lactose used in brewing. Its roasted barley character pairs nicely with most grilled or roasted meats, while its subtle sweetness and notes of chocolate and coffee blend nicely with a wide range of desserts like pecan pie, chocolate chip cookies or even s'mores.
Guinness Over The Moon Milk Stout can be found on shelves now in select areas including the Baltimore, Boston, Washington D.C. and Philadelphia metro areas (as well as in the brewery's taproom) as a permanent addition to the Guinness family. Beginning in November, the stout will also be available nationally for a limited time. The beer will be sold in six packs of 12oz cans for a suggested price of $10.99.