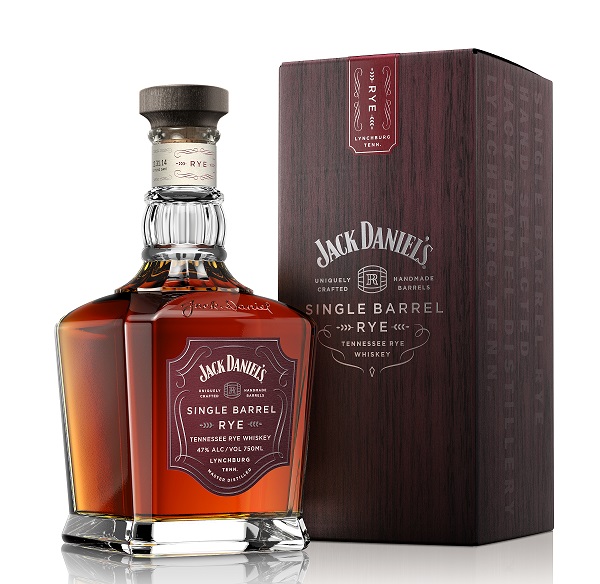 Fans of Jack Daniel's will be happy to hear this news. The Jack Daniel Distillery announces the nationwide release of the brand's third offering within the Single Barrel Collection and first new grain bill in 100 years, Jack Daniel's Single Barrel Rye. This expression marks the first time consumers can experience a fully matured rye product from Jack Daniel's. The newest member of the Jack Daniel's Family of Brands will be on shelves February 2016 and will be available across the U.S.
"Rye was one of the earliest forms of American whiskey and as the Master Distiller at Jack Daniel's, I'm proud to honor that history with the release of Single Barrel Rye. There is a reemerging trend of rye whiskeys and we are excited to be able to give friends of Jack Daniel's a chance to experience it," said Jeff Arnett, Jack Daniel's Master Distiller. "You never want to over-barrel a rye whiskey so it was important for us to stay true to the style with grain forward character rather than barrel character while still allowing our barrels to interplay with the whiskey. I'm confident that everyone will be as impressed as I am with the taste and character of this bold new rye offering."
Rye, at 94-proof, is the Jack Daniel Distillery's third offering in the Single Barrel Collection which includes Jack Daniel's Single Barrel Select and Barrel Proof. Select is a 94-proof single barrel Tennessee Whiskey and Barrel Proof ranges from 125 to 140 proof. Each expression in the Single Barrel Collection offers a robust, full-bodied flavor complemented by Jack Daniel's smooth character. Together, Select, Barrel Proof and Rye combine to create the world's finest collection of single barrel Tennessee Whiskey.
Single Barrel Rye completes the distillery's journey into rye whiskies, following limited release batches of Rested Rye in 2014 and Unaged Rye in 2012, allowing fans to taste the maturing rye over time. Rye starts off lightly sweet and mid-palate opens up to a dried fruit and trail mix flavor, finishing slightly shorter than the other Single Barrels as Rye is much more about grain rather than barrel character. Rye is a complex and robust whiskey that brings something unique to the palates of Jack Daniel's friends and whiskey enthusiasts alike.
Jack Daniel's Single Barrel Rye will be available nationwide beginning February 2016. The product will be priced approximately $49.99 per 750ml.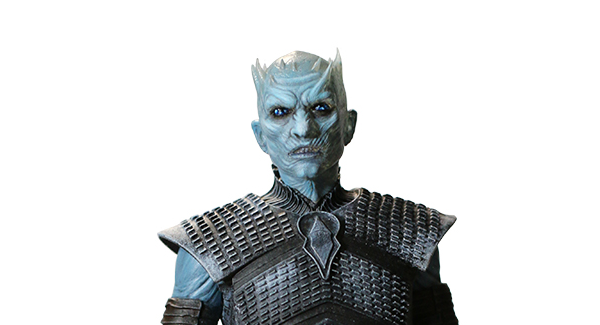 Dark Horse Deluxe, an imprint of Dark Horse Comics, has revealed the latest figure in an ongoing series of characters from the critically acclaimed HBO series Game of Thrones: the Night King.
The masterfully sculpted figure finely details the leader of the White Walkers. It measures eight inches in height and is packaged in a collectors' window box. The Night King will be the twenty-fourth figure in the series and is slated for in-store release in September of 2016.
"The Night King's confrontation with Jon Snow in the aftermath of the Hardhome battle is one of the most dramatic moments of Game of Thrones to date. We are very excited to have captured the power of this character in a stunning new figure," Dark Horse Product Development head David Scroggy remarked.
Response to the Game of Thrones collectible figure line has been overwhelming, and additional characters are in development for release in summer and fall 2016. The Night King figure will be joined by Ygritte, Margaery Tyrell, Oberyn Martell, Grey Worm, and Varys.
Dark Horse also recently announced a limited-edition bust statue of the Night King, which will be released in March 2016. Game of Thrones figures have a suggested retail price of $24.99 and are packaged in deluxe window box packaging.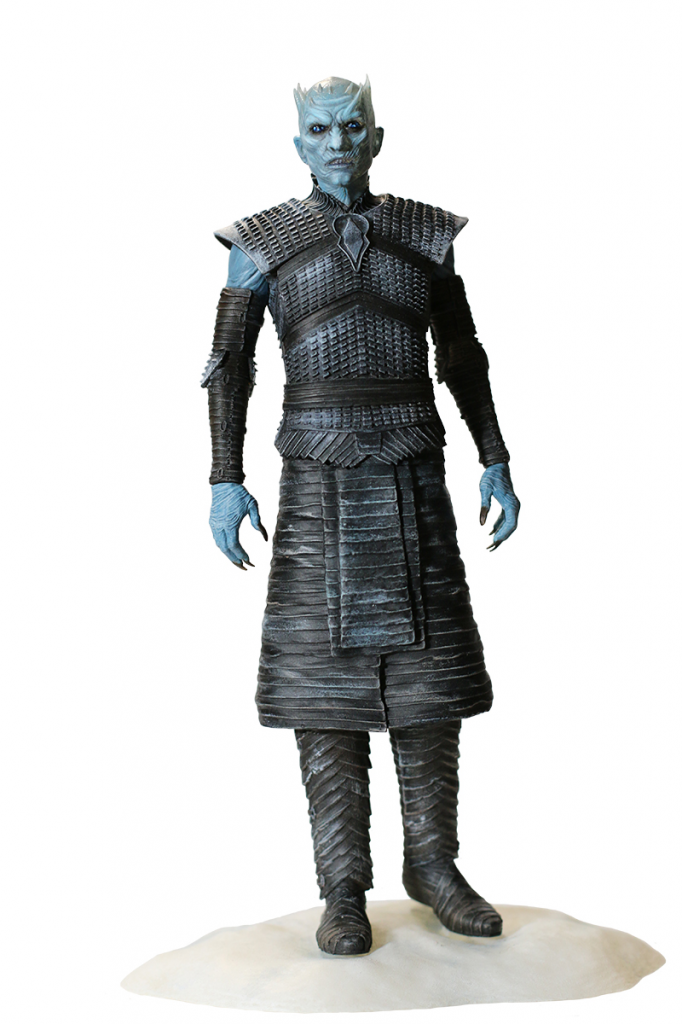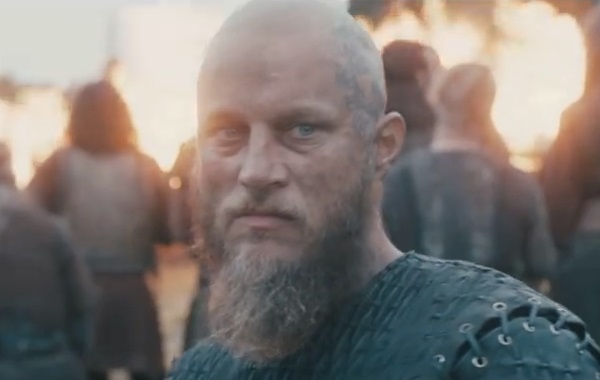 Who else here is excited for the Season 4 premiere of History's VIKINGS? The first episode in this season is called "A Good Treason" airs this Thursday, February 18 AT 10PM ET/PT
Entry to Valhalla eludes Ragnar but as he lies in his sick bed in Kattegat events unfold beyond his control. Bjorn orders the arrest of Floki for Athelstan's murder while in Paris, Rollo betrays the last of his Viking supporters to strengthen his position in the French Court. Meanwhile, in Hedeby, Kalf announces joint Earldom with Lagertha, but is power-sharing Kalf's true intention and is Lagertha actually willing to share what once was hers?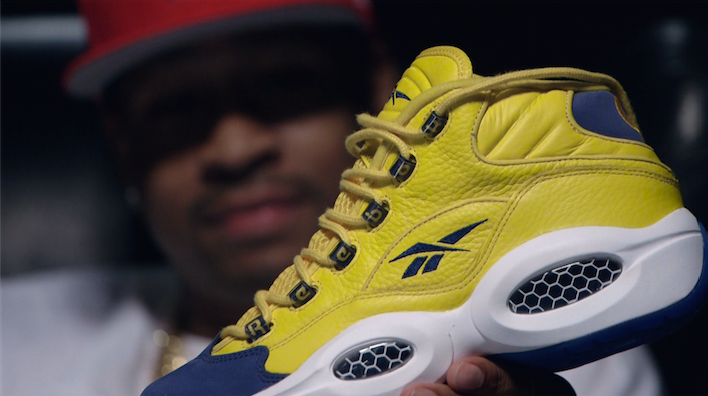 To celebrate the 20th Anniversary of one of the most iconic sneakers of all-time, the Question, Reebok is releasing 20 different colorways throughout the year to commemorate the shoe and the man that introduced it to the world, Allen Iverson.
This Question Mid "Unworn" is modeled after a colorway from 2000 that was originally set to be worn by Allen Iverson in February 2000 during the annual exhibition basketball game that took place in Oakland, CA.
It was set for a global release with major hype in the basketball world as it, along with Iverson, graced the cover of the most popular sneaker magazine. The colorway was ahead of its time, as no one was yet wearing crazy colored sneakers in the game.
After some back and forth with Iverson about wearing the shoes leading up to the game, he ultimately opted not to wear them and this "Unworn" colorway never saw the light of day, making this the Iverson shoe that never was.
Although these sneakers never left Iverson's duffle bag that day, he went on to be the leading scorer in that game with 26 points, creating a unique story for this pair that was inspired by the 2000 host team in Oakland.
This Question features navy blue nubuck toe and heel hits with a yellow leather upper and a translucent blue outsole with the Reebok Question logo and Iverson's iconic jersey number 3 on the heel. The Reebok Question "Unworn" will release for $140 on Saturday, February 20th in the US at Reebok.com and Finish Line.
As a reminder, the Question Mid OG will launch tomorrow, Friday, February 12th, for $140 at retailers including Reebok.com, Finish Line and Sneaker Villa.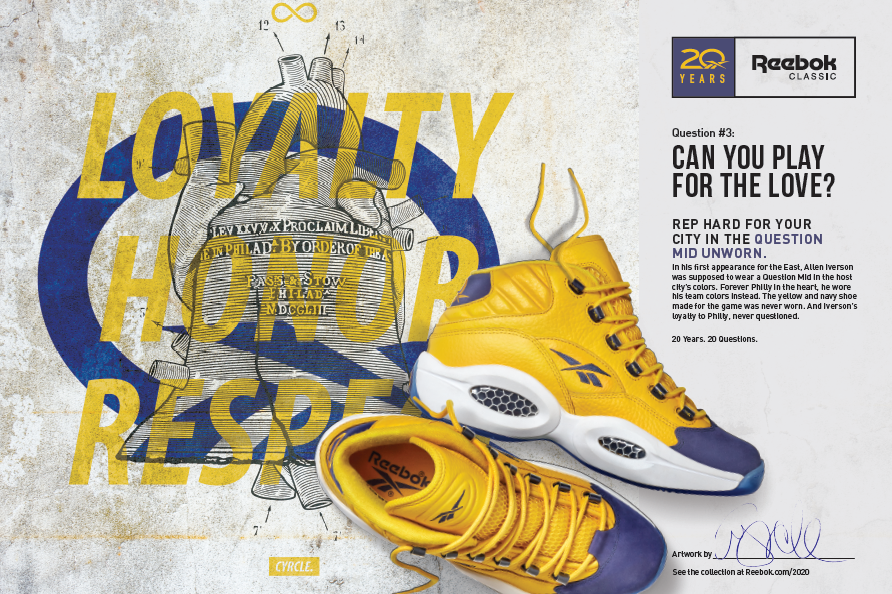 If you are in Toronto for this weekend's NBA All-Star Game you need to check out the good stuff that Mountain Dew will be bringing out. Mountain Dew announced its plans as an official NBA partner to deliver a damn good time throughout NBA All-Star 2016, including "Court Vision: An Interactive Virtual Reality Art Experience" and "Make An Introduction," a television spot airing in the U.S. and Canada featuring DEW athletes and 2016 NBA All-Stars Russell Westbrook and Jimmy Butler, and rising star Julius Randle.
In 2015, PepsiCo and the NBA announced a multi-year marketing partnership to unite the passionate fans of the NBA with the power of PepsiCo's food and beverage brands, including Mountain Dew, Aquafina, Brisk and Ruffles. Mountain Dew serves as the lead brand in North America for the partnership, joining longtime PepsiCo brand Gatorade, which has been an NBA partner since 1984.
Mountain Dew plans to unleash a number of interactive and energizing events in and outside of Toronto during NBA All-Star 2016.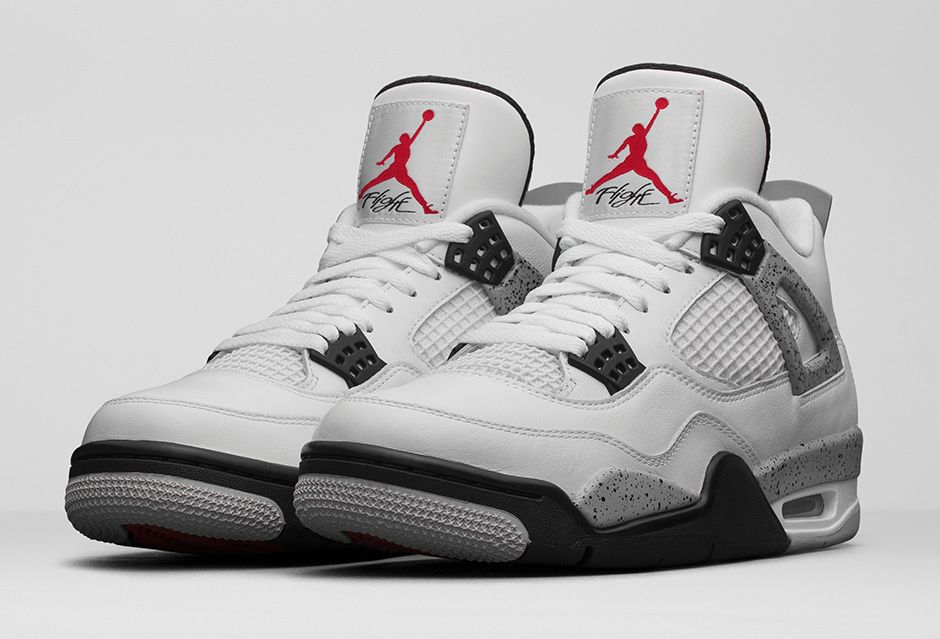 Sneakerheads have been waiting a long time for this shoe's return. A classic in every sense of the word. Jordan Brand launched the Retro Remaster initiative in spring of 2015. In response to consumer feedback, it incorporated enhanced color options, cushioning, materials and shapes while retaining each shoe's original character. The brand sustains this initiative by evolving the remastering process and reintroducing the Nike Air logo on the heels of storied silhouettes. The decision, which honors original designs like never before, was approved by Michael Jordan and continues with the Air Jordan 4 Retro 'Cement'.
The fan-favorite Air Jordan 4 Retro 'Cement' returns for the first time since 1999, complete with randomized paint splashes, premium leather uppers and the famous NIKE AIR logo on the heel. Available February 13 on Nike.com (10am EST/7am PST).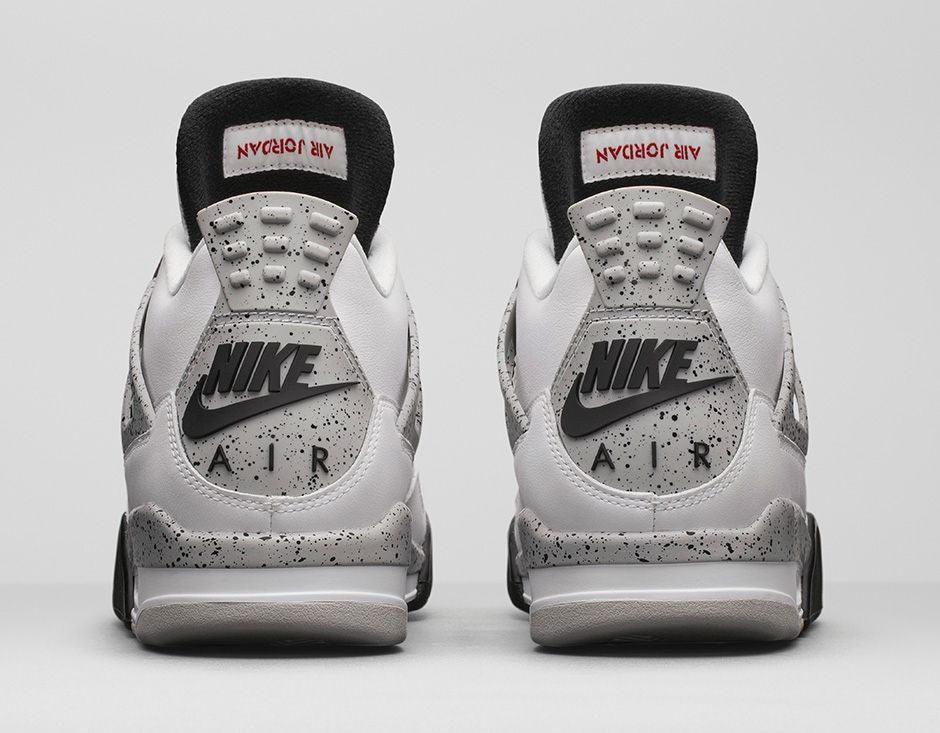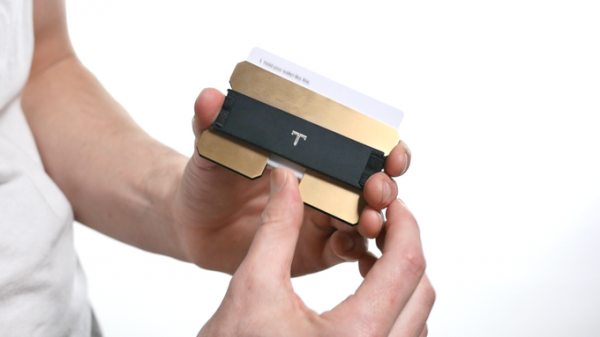 With so many things battling for position in your pockets, the days of carry around a George Costanza wallet are long gone. It's just not practical to pack brick in your back pocket with every receipt, card and form of identification that you've ever owned. Plus, it's uncomfortable as hell to sit down with one butt cheek padded extra high with an overstuffed wallet. You find yourself pulling out your wallet whenever you want to take a seat and that can lead to forgetful wallet misplacement. No one wants that.
Enter the Tribe Wallet. A super-slim alternative to that back pocket brick you're lugging around. The Tribe Wallet features two plates made with aerospace-grade materials fastened together with a tight band. It's available in carbon fiber, texalium or titanium. You place all your cards in between the two plates and use a push and pinch motion to access the specific card you need. The outer band let's you quickly fold and slide bills for safe keeping. This thing features RFID-blocking to shield your card chips and it can even open bottles and prop up your cell phone for hands-free video viewing.
This wallet has front pocket utility written all over it. It takes up minimal space and still let's you keep all your essentials handy. The one gripe is that it's almost too space saving. If you have 20 cards that you want to carry around with you, things are gonna get pretty tight. But do you really need to have your Vegas player cards and SCUBA certification card handy on a daily basis? I didn't think so. The Tribe wallet forces you to streamline your wallet and be judicial about what you carry around with you. And that's a good thing.
To learn more about "the sexiest minimalist wallet" out there, check out the Tribe Wallet Kickstarter page.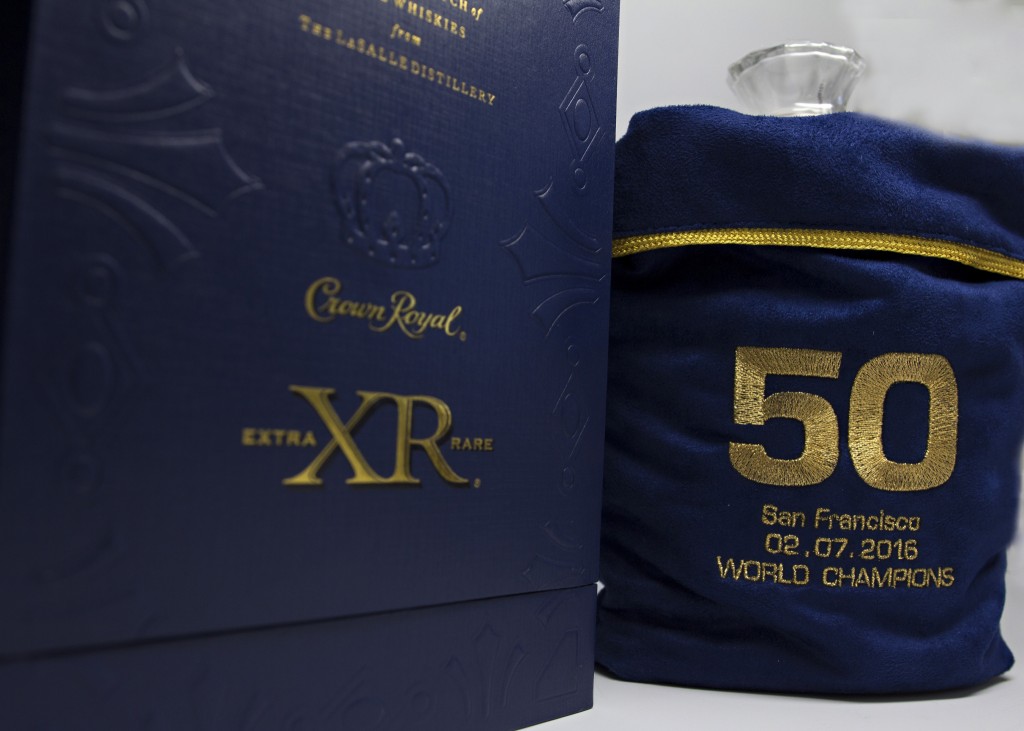 DeMarcus Ware is now a champion in the NFL. Ware knows that it takes a whole team effort to win championships. Now it is time to celebrate with his teammates. In addition to their diamond-studded rings, each player will also responsibly enjoy some extra special whisky as a gift from linebacker DeMarcus Ware.
After helping Denver to victory, with the Defense dominating the Game, DeMarcus Ware gifted his teammates with specially embroidered bottles of Crown Royal XR (retail value $129.99). Available in limited quantities, the whisky hails from the famed LaSalle distillery near Montreal which no longer produces whisky. Beer might do in a pinch, but quality trumps quantity and the team will be sipping something smoother tomorrow when Ware distributes this gift to his Championship teammates.
"We worked incredibly hard this season, so I wanted to give my teammates something to honor the fact that we're the best in the world," said Ware. "Since we took the Crown and are officially Champs, I'm giving everyone on the team a bottle of Crown Royal XR, an extra rare whisky that has been specially embroidered to commemorate our championship. I can't wait to take the time to enjoy this moment by toasting the best whisky with the best teammates; it really doesn't get any better than this!"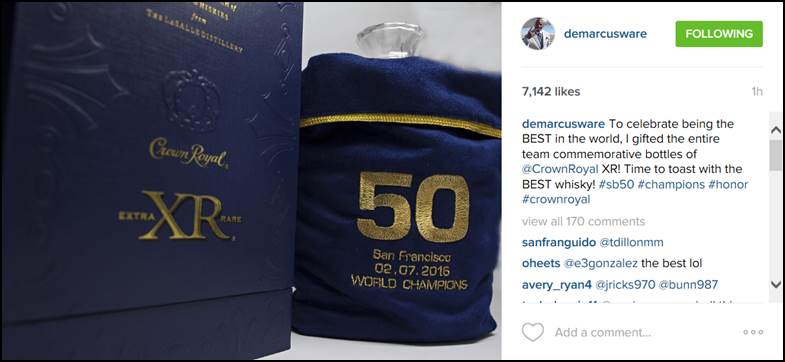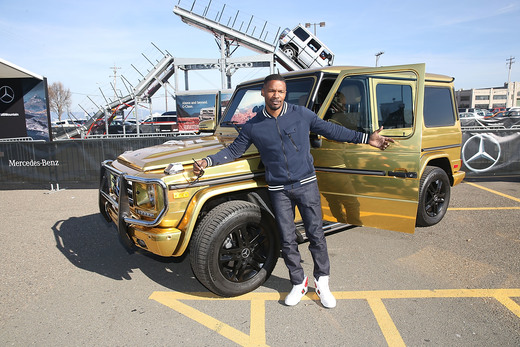 With 49 years of memories from the Super Bowl Mercedes-Benz wanted to showcase a ride that would fit the celebration. It is the golden anniversary of the Super Bowl so why not go to the game in style with a golden car? Taking part in Super Bowl 50 festivities Jamie Foxx and Extra Host Charissa Thompson joined Mercedes-Benz for a ride in the Iron Schöckl. Set up outside of AT&T Park as a way for the brand to engage fans, the Iron Schöckl features a G-Class SUV, one of the most powerful and rugged models in the Mercedes-Benz lineup. Its capabilities were on display as Charissa cruised down a 45-degree angled steel ramp.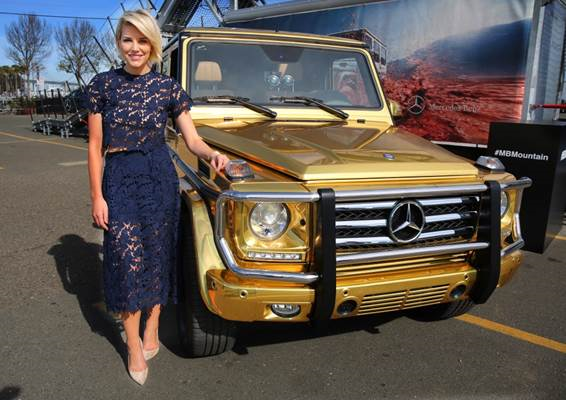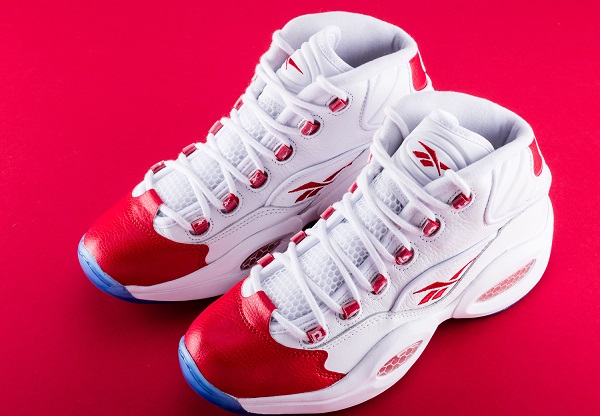 Sneakerheads pay attention! Reebok Classics is bringing back a one of a kind sneaker. The Question Mid OG was the first pair of shoes that Allen Iverson wore on court.  From the pearlized red leather toe, the translucent ice outsole, Reebok's patented Hexalite technology, and the iconic "Q" logo on the back collar, the Question Mid signaled a new era of basketball with Allen Iverson's trademark lightning quick moves, cementing him as a true star.
Over the course of his first season, Iverson wowed audiences with a string of 40 point games and earned the title of Rookie of the Year.  The Question Mid OG also birthed one of the top moments in Allen's history, where a rookie Iverson went head to head with Michael Jordan with what became his legendary crossover move. This one play inspired legions of fans as they tried to recreate The Crossover on their own.
The Reebok Classic Question Mid OG will release for $140 on Friday, February 12th at retailers including Reebok.com, Finish Line and Sneaker Villa.
Plus today Reebok Classic released the Question Mid "Prototype" will release for the first time today, Friday, February 5th for $200 at Reebok.com, Packer Shoes and Concepts.