On April 9th FX will premiere a new show called "The Comedians." The show stars Billy Crystal, who plays a comedy legend who is reluctantly paired with Josh Gad, an edgier up-and-coming star, in an unfiltered, behind-the-scenes look at a fictional late night sketch comedy show where egos and generations collide.
Stephnie Weir stars as "Kristen Laybourne," the anxiety-ridden producer behind The Billy & Josh Show who frequently finds herself caught in the middle of Billy and Josh's arguments, Matt Oberg stars as "Mitch Reed," the show's head writer, and Megan Ferguson stars as "Esme McCauley," a no-nonsense production assistant. Together they spend most of their time managing the egos of their two stars and the generational divide that keeps them from ever fully seeing eye-to-eye.
Weir was born and raised in Odessa, Texas, but started up her career after moving to Chicago and performing on stage in the city with theater companies that include The Second City Main Stage, The Goodman Theatre and ImprovOlympic.
Many of Weir's fans know her from "MADTV" where she had a wide range of colorful characters she played on the hit Emmy® Award-winning show. Some of her additional television credits include "Big Day," "Modern Family," "Weeds" and the animated series "King of the Hill."
Weir also did some writing for shows such as "Wright vs Wrong" and "Counter Culture" for ABC. She has also served as a Consulting Producer on FOX's "Raising Hope" and CBS' "The Millers."
Click here to check out my interview with Stephnie about "The Comedian," her time on "MADTV," and more.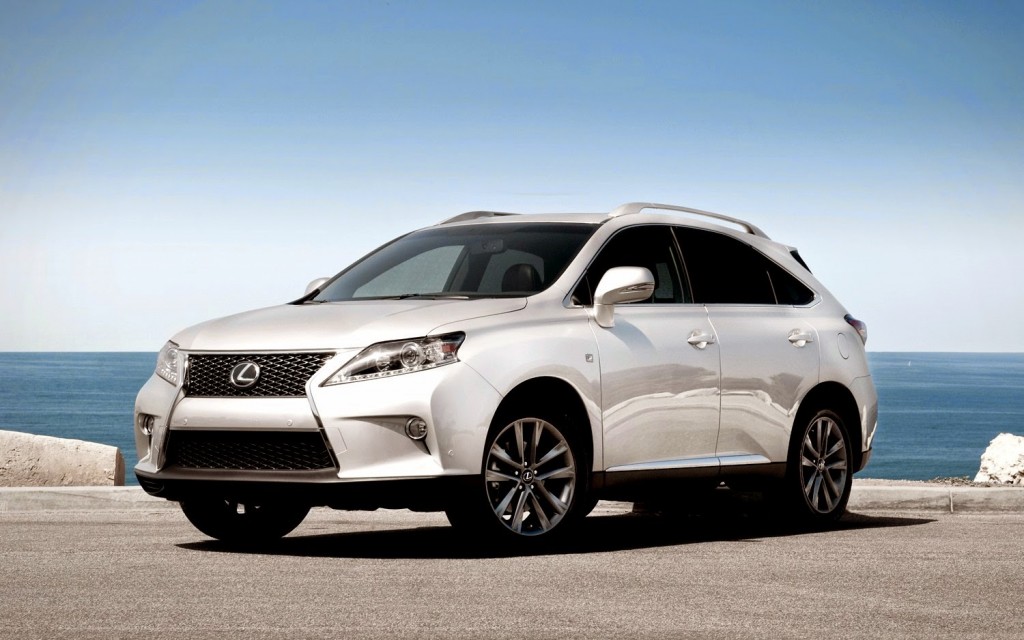 At the 2015 New York Auto Show this week Lexus showcased the 2016 version of their best-selling model in the brand's 26-year history. So far Lexus has sold more than 2.1 million units over the world. So in essence the RX represents three out of ten vehicles ever sold by Lexus. The 2016 RX builds on that trend with a completely new, luxurious interior to match its fresh, new, chiseled body style. The large dose of Lexus brand DNA that's been artfully incorporated into the details can not only be seen, but also felt. The new fourth-generation RX also boasts exceptional on-road performance and safety technologies that include the innovative Lexus Safety System+.
"With the new Lexus Safety System+, we offer drivers an added level of occupant safety in a conveniently bundled package that leverages some of the latest accident prevention technology. We certainly expect the proliferation of these features to continue throughout the luxury vehicle market and our Lexus lineup as the industry remains steadfast in the pursuit of enhanced vehicle safety," said Jeff Bracken, Group Vice President and General Manager Lexus Division.
The RX with all-new sheet metal makes a powerful visual statement at first glance. A completely new front end is highlighted by an emboldened spindle grille, more aggressive front bumper and available triple L-shaped LED headlamps. Together with the all-new LED fog lamps and LED daytime running lights, the RX has a more sophisticated and advanced look. Muscular front fender flares add to the vehicle's sporty attitude.
When seen from the side, the sharp character line that runs from the front fenders to the rear end, together with a flowing roofline, give the RX a dynamic profile. All of this helps make the vehicle sure-footed at high speed and reduces wind noise. A truly distinctive styling cue is the blacked-out C-pillars, which provide the illusion of a floating roofline never before seen on a Lexus product. Also, newly available 20-in. aluminum wheels with larger tires improve the vehicle stance and proportions and replace the current model's 19-in. options. These 20-inch wheels can also be customized with body color-matching inserts to emphasize the driver's individuality.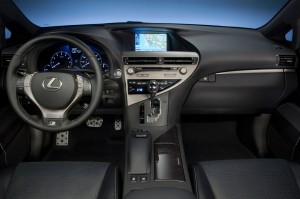 Inside, RX's new luxurious cabin with elegant, high-quality trim exudes warmth and class. An available color heads-up display (HUD) projects pertinent vehicle information to the driver's windshield, while the information display area, featuring an available 12.3-in. monitor with full-screen map, is situated atop the center stack. The shift lever, complete with leather boot, has been positioned away from the front of the instrument panel to optimize operability and create more space for the driver.
"Even while ensuring a high level of luxury and space within the cabin, the RX's silhouette remains sleek and dynamic, while the interior has been designed for easy operation with luxurious execution," said Gen Ikeda, Lexus RX chief designer.
Looking under the RX 350's hood is an upgraded and more powerful 3.5-liter V6 aiming to deliver 300 hp with direct injection, mated to a new eight-speed automatic transmission. Based on this enhanced powertrain is the RX 450h's Atkinson-cycle 3.5-liter V6. When combined with the electric motor generator, the combined output results in around 300 hp. All RX engines have been tuned in anticipation of high fuel economy ratings and low carbon emissions.
When it comes to delivering precise, controlled handling, the new RX offers impressive dynamic capability. The entire chassis has been fortified to provide enhanced straight-line stability and control through turns. The vehicle's body structure has been strengthened with added stiffness, helping to enhance its handling response while reducing engine and road noise in the cabin. Vehicle Stability Control (VSC) is standard, while Vehicle Dynamics Integrated Management (VDIM) is available on select models.  Each system is designed to help recognize loss of vehicle control, and help mitigate potentially dangerous situations with automatic and often transparent adjustments to help the vehicle maintain optimal traction. The RX also is offered in All-Weather Drive to help the RX's handling performance and control on dry and slick surfaces alike.
The RX's fully independent suspension system, which consists of MacPherson struts up front and a double wishbone setup at rear, has been tuned and reinforced to enhance handling while keeping ride quality remarkably smooth. Adaptive Variable Suspension (AVS) is available on the RX for the first time. AVS electronically monitors and adapts the shock absorber damping and steering to help ensure optimal handling and ride depending on the driving conditions. The system is also designed to produce less body lean through corners, providing an engaging driving experience.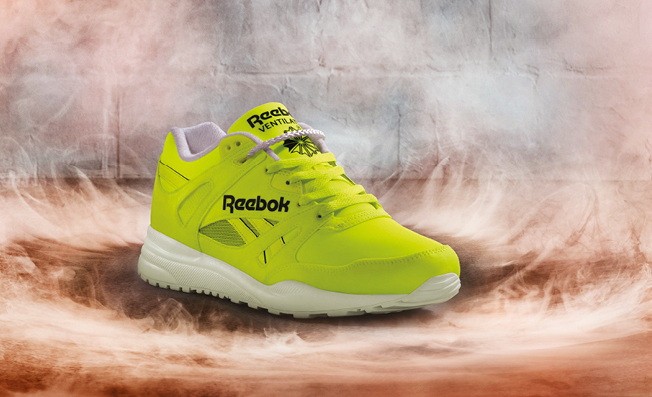 In 1990, Reebok released one of their most timeless running designs: the Ventilator. Incorporating Hexalite technology into the shoe to provide greater comfort and better shock absorption, it was the perfect shoe for the faster, lighter runner. The durable lugged outsole was designed to give sure-footed traction for both on and off-road running. The visible archbridge in the middle of the shoe was perfectly placed to offer optimum motion control. And the name Ventilator? That came from the ventilated side panels that allowed cooling and breathability. The shoe was ahead of its time.
Twenty-five years later the shoe is a classic. Still as light as it ever was but now worn for street fashion instead of road running.
Capturing the electric energy found within unforgettable days and even hotter nights, Reebok Classic's latest iteration of the Ventilator – Ventilator Day Glo – puts a bold, neon spin on the classic silhouette.  Fearless and unapologetic, the bright colorways that make up this unique pack are for those not afraid to stand out or stand up.
Find the perfect colorway to complete your spring wardrobe on April 1st for $75 for adults and $65 for kids. Available at Jimmy Jazz, Villa, Shiekh's and Shoe Palace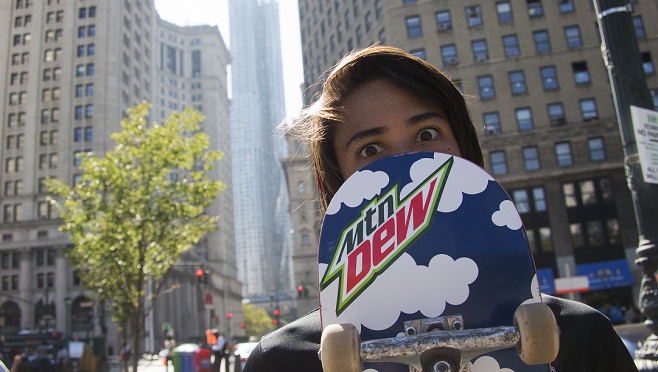 One of Hollywood's hottest directors, Justin Lin (known for his work directing The Fast & The Furious franchise and the upcoming Star Trek 3 film) is working with DEW athletes Scotty Lago (Olympic snowboarder) and Sean Malto (professional skateboarder) in two ads that will air around the world.
In this video watch what happens when Sean Malto mixes a skateboard, duct tape and a bunch of matches.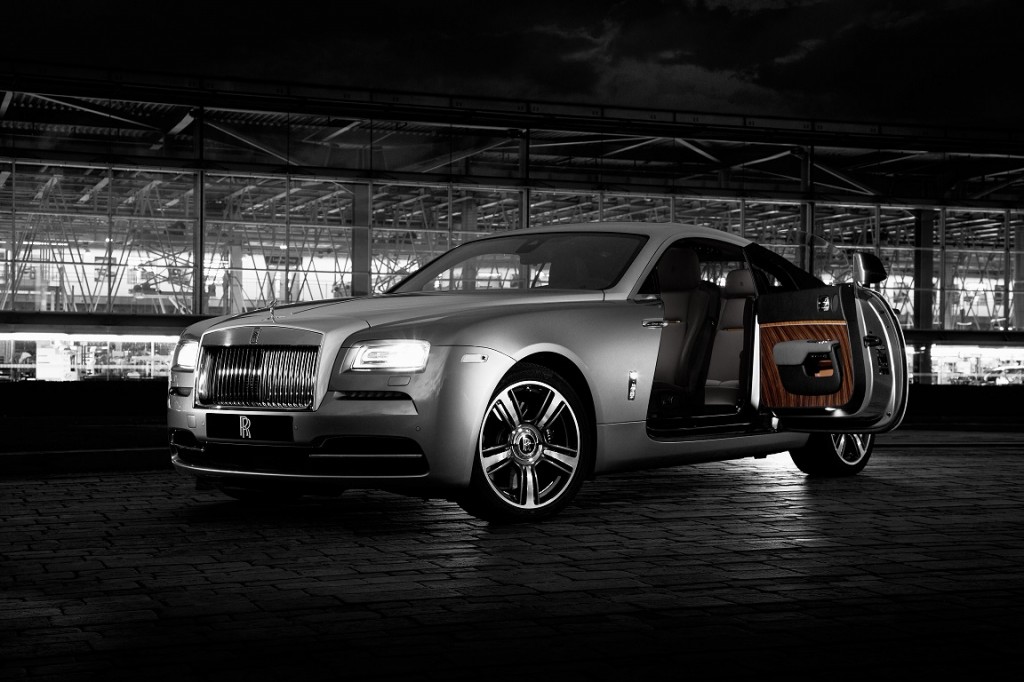 Rolls-Royce Motor Cars Wraith will launch a film called "And the World Stood Still." Recently it has been accepted into the British Film Institute National Archive. That is home to the world's most significant collection of film and TV. In honor of this event, Rolls-Royce Motor Cars has created Wraith 'Inspired by Film', which will debut at the 2015 New York Auto Show tomorrow, 1 April 2015.
The film won a Gold Award at the 26th International Visual Communications Association Awards. Then it caught the attention of the BFI's Senior Curator for Non-Fiction Films, Patrick Russell, who considered it a striking piece of contemporary cinematography and so decided to accept it into the archive.
"We are delighted to see Rolls-Royce's Wraith launch film enter the BFI's collection," commented Russell. "We selected it for preservation as it is an outstanding and award-winning example of modern corporate promotional filmmaking. It's a powerful use of the film medium for product launch purposes, executed with impeccable craftsmanship."
Marc Mielau, Global Head of Marketing, Rolls‑Royce Motor Cars, said, "It is a great honor to see 'And the World Stood Still' accepted into the BFI National Archive. It is testament to Rolls-Royce's unique position in the public consciousness as the makers of 'The Best Car in the World' and the passion, innovation and creativity of the entire team involved."
The film introduced Wraith as the most powerful and technologically-advanced Rolls-Royce in history. Filmed at a secret location near Barcelona, the shoot included an innovative 'Timeslice' (frozen time) sequence created using 100 SLR cameras; the longest purpose-built camera rig in Europe; an award-winning film director; 36 computers; 1.5km of cables and one prototype Rolls‑Royce Wraith. A behind the scenes film was also launched after the Company was inundated with requests from fans across social media networks worldwide.
To view the Wraith Launch Film, 'And the World Stood Still' visit http://www.rolls-roycemotorcars.com/wraith/inspiredbyfilm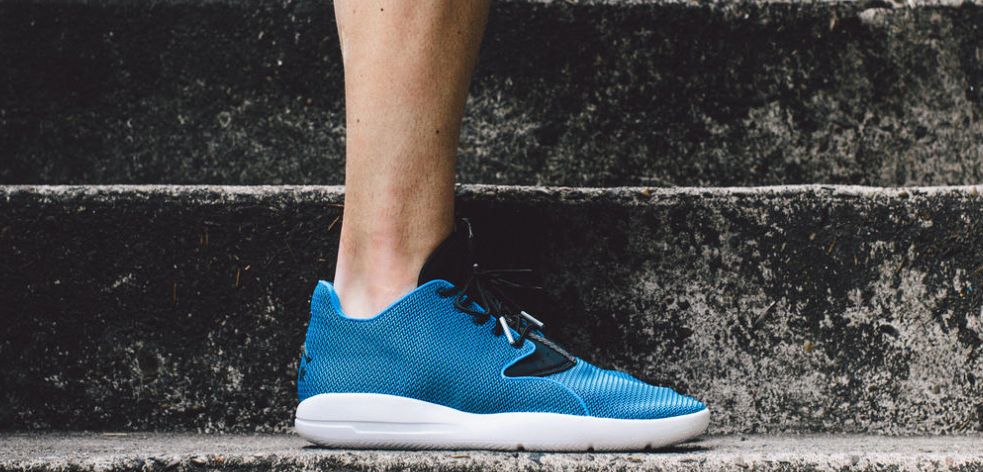 The Jordan Eclipse is the latest sportswear offering that takes cues from some of the iconic Jordan basketball models. The Eclipse tooling along with the iconic Jumpman logo on the heel are drawn directly from the Air Jordan III, one of the most iconic offerings in the brands history.
Unlike traditional footwear design, the low-top features a deconstructed textile upper allowing for lightweight breathability, while the Neoprene tongue provides a moldable fit. The Jordan Eclipse's low-profile injected midsole doubles as the o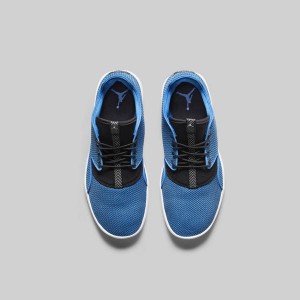 utsole and holds an encapsulated Zoom Air component in the heel for optimal cushioning and support. The herringbone-pattern outsole provides great traction on a variety of surfaces.
The Jordan Eclipse will be available globally at Jordan.com and at select retailers on April 1. Stay tuned to @Jumpman23 in the coming months for additional colorway launches.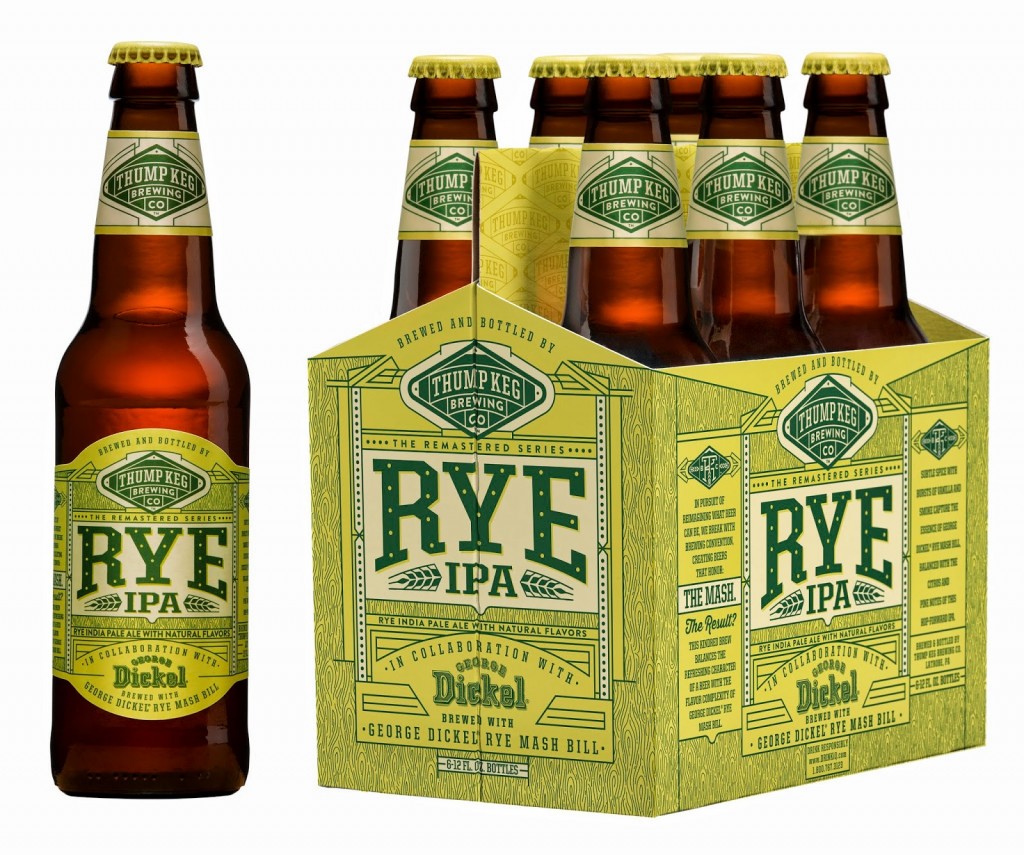 Thump Keg Brewing Co. debuts its beer line with two beers: the Rye IPA in collaboration with George Dickel Whisky and the Agave Amber Ale in collaboration with Peligroso Tequila. Both the Rye IPA and Agave Amber Ale uses inventive brewing techniques by pairing the same foundation ingredients as its collaboration partner spirits brands. While the Thump Keg line does not contain distilled spirits, Agave Amber Ale and Rye IPA are rich in flavor and complexity, providing a new taste experience for casual beer drinkers and beer enthusiasts alike.
Each kindred brew balances the refreshing-tasting character of a beer with a flavor complexity inspired by brilliantly distilled and carefully selected spirits. The Agave Amber Ale's adventurous taste comes from the same signature blue agave used in the distillation of the award-winning, super-premium Peligroso Tequila. The Rye IPA receives a similar influence from George Dickel Whisky – the only rye whisky finished the Dickel way: chilled, then charcoal mellowed. The same underlying grains used in the whisky's distillation are used to create the mash bill for the Rye IPA.
Here is a breakdown of the two beers.

RYE IPA
Appearance: Clear, light amber colored ale
Ingredients: Columbus, Cluster, Williamette and Tettnang hops, Rye mash bill
ABV: 5.8% ABV
Format: 6-pack of 12 oz. bottles, 20L Kegs
Serve: Best enjoyed cold and straight from the bottle or served in a 16 oz. glass accompanied by a shot of George Dickel Rye Whisky.
Tasting Notes:
Aroma:  Citrus and floral
Flavor: Subtle spice with bursts of vanilla and smoke capture the essence of George Dickel Rye Whisky, balanced with the citrus and pine notes.
Mouth-feel: Earthy character with bitterness
AGAVE AMBER ALE
Appearance: An amber colored ale
Ingredients: Tettnang hops, blue agave
ABV: 6.2% ABV

Format: 6-pack of 12 oz. bottles, 20L Kegs
Serve: Best enjoyed cold and straight from the bottle or served in a 16 oz. glass accompanied by a shot   of Peligroso Tequila.
Tasting Notes:
Aroma: Floral spice
Flavor: Hints of blue agave and lemon grass capture the essence of Peligroso Tequila, balanced with the toasted malts and subtle hops.
Mouth-feel: Clean bitterness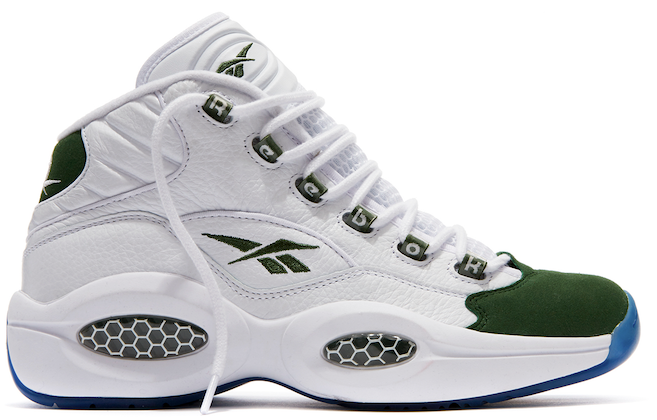 Reebok Classic is giving college basketball fans one more thing to celebrate this March.  Announcing a limited release of the green/white Question Mid, Reebok Classic is proud to bring back one of the most requested colorways of the iconic model that dominated the tourney years ago.
Available in adult and grade school sizing, these won't last long. Head to Finish Line, VILLA, Shoe Palace, MR. ALANS, or Reebok.com on April 3rd and get yours for $140 ($95 for grade school).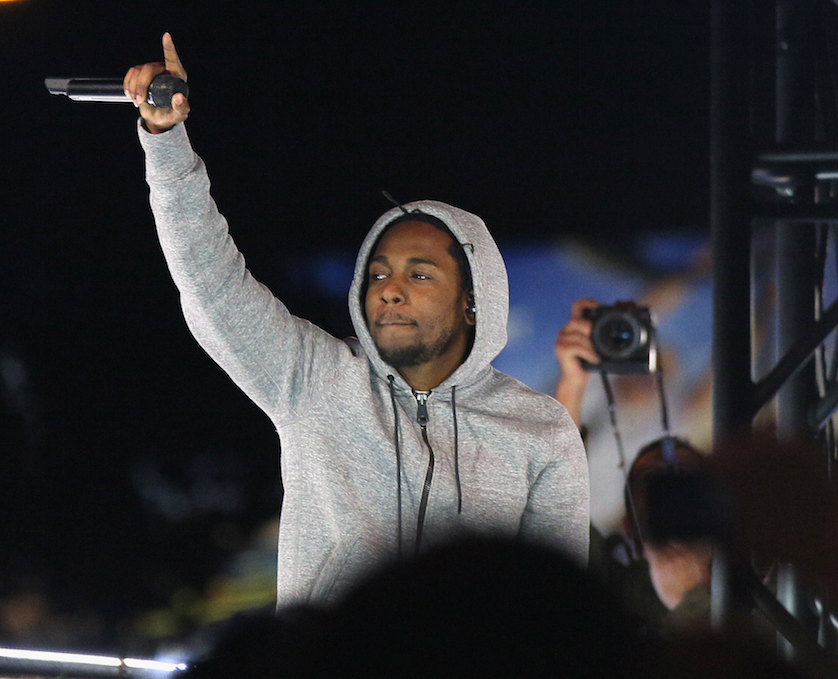 Reebok and Kendrick Lamar stopped people right in their tracks in LA when they combined fitness and music. Lamar and Reebok surprised hundreds of runners. They all were in complete shock when Kendrick Lamar started to perform. The e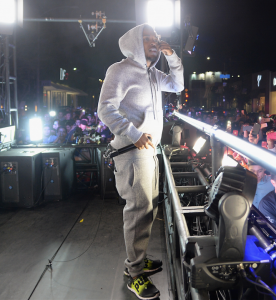 vent took place in a parking lot at Sunset and Hilldale for a Reebok run. Kendrick and a full band rolled up on a sixteen wheeler, flatbed truck to provide live music for all the runners.
Lamar was rocking the ZPump Fusion shoe, which launched on March 10th. The runners followed along and formed a dramatic convoy as they were flanked by police outriders and camera crews.
Lamar played some fan favorites and they runners went crazy. Even other people that weren't looking to run joined the rap star's caravan. Then Lamar even hosted an after party at the Reebok Lounge.
"Reebok and I have a shared goal to inspire, so helping people to get pumped though music and fitness was perfect – performing in such a unique way, creating a real experience and encouraging people through a run in my hometown of LA. Partnering with Reebok, we always want to do something different and that will get people moving and this is an example of us coming together to create something special" said Kendrick Lamar.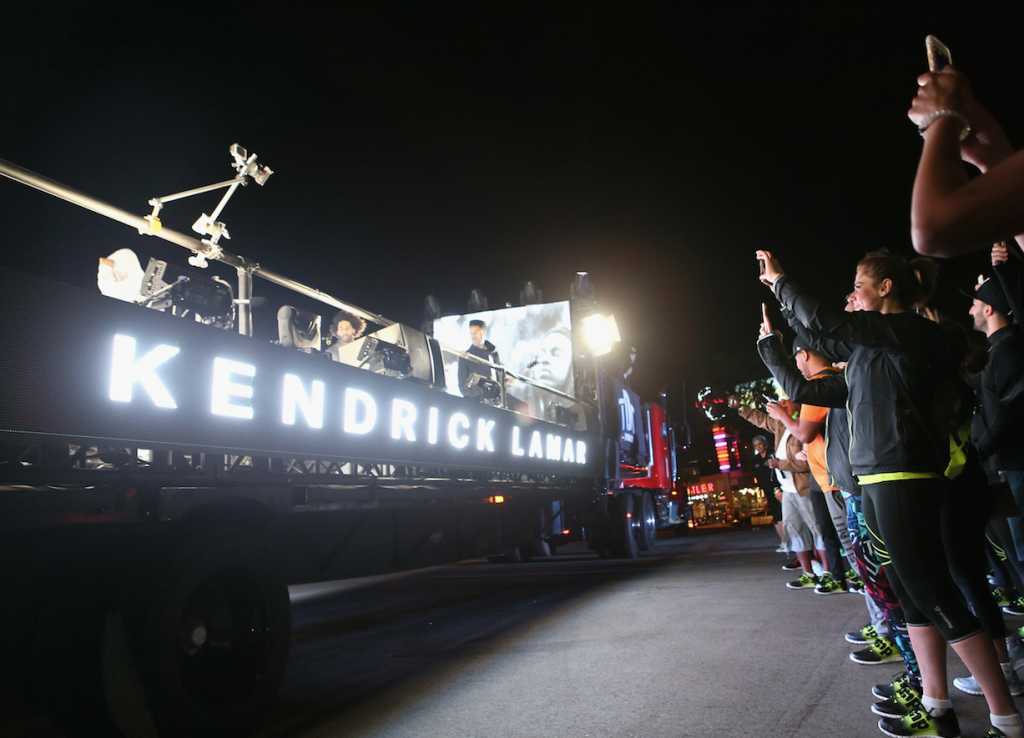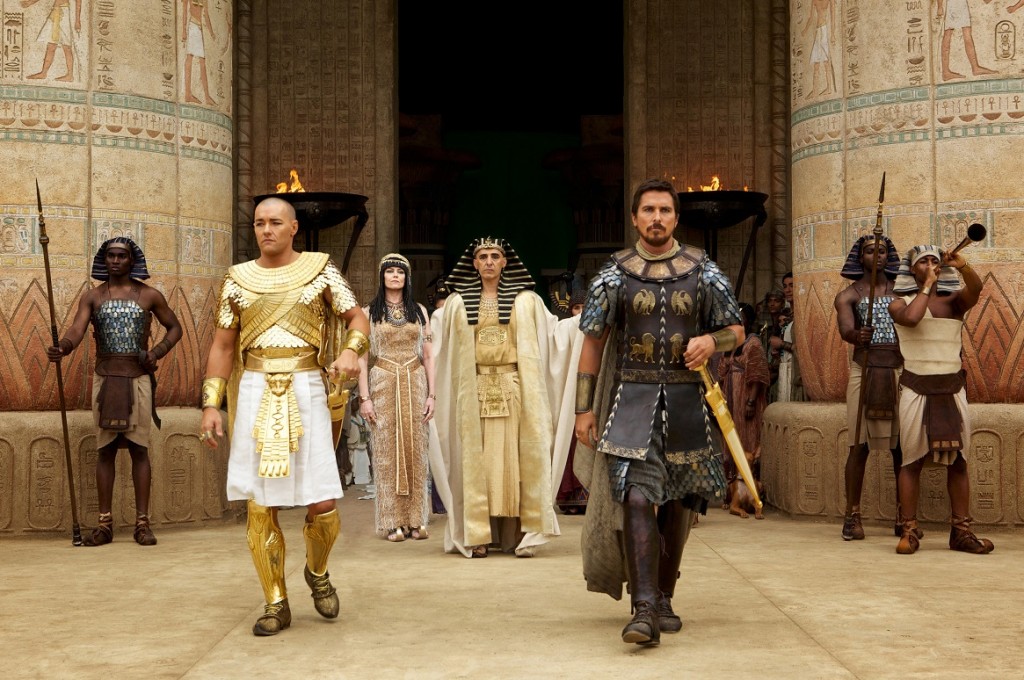 Twentieth Century Fox Home Entertainment showcases the remarkable tale of Moses in "Exodus: Gods and Kings." The Blu-ray, DVD and Blu-ray 3D came out earlier this month. It has been widely acclaimed from the performances that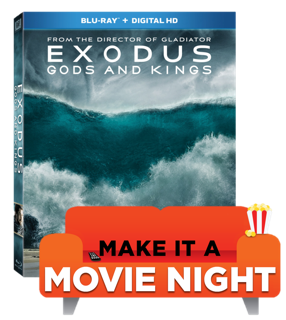 include Christian Bale, Joel Edgerton, Sigourney Weaver, Aaron Paul and Ben Kingsley.
The film is from Ridley Scott, who worked on "Gladiator," now directs the well-known story of Moses and his daring courage to take on the might of an empire. The film has state of the art visual effects and engrossing 3D immersion, "Exodus: Gods and Kings" looks to show the defiant leader, Moses as he rises up against the Egyptian Pharaoh Ramses, setting 400,000 slaves on a monumental journey to escape Egypt and its terrifying cycle of deadly plagues.
The Blu-ray 3D Collector's Edition comes with a cavalcade of bonus materials that will take you behind the scenes of the amazing retelling of the historical tale. The Keepers of the Covenant documentary explains how Ridley Scott brought ancient Egypt to life with hours of never-before-seen peeks at the film's development.
Follow @MANjrcom on Twitter for your chance to win a copy of the "Exodus: Gods and Kings." Thanks to Fox's Movie Night initiative where they look to encourage friends, couples and families to watch a Fox film one night a week as an affordable alternative to a trip to the theater.