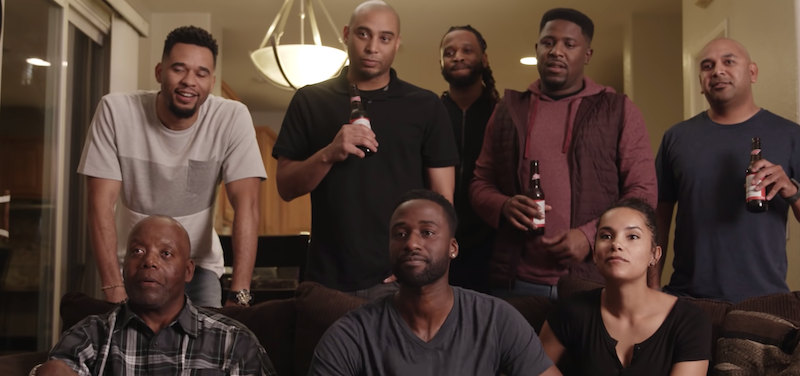 Budweiser released its Super Bowl teaser video which showcases the emotional reactions of people who inspired Budweiser's Super Bowl spot. The brand's ad focuses on the American spirit and the celebration of our nation's values. The teaser video features reactions from the following:
·         Ali Krieger and Ashlyn Harris - members of both the U.S. National Women's Soccer League and the National Women's Soccer League, and recent newly weds
·         Ken E. Nwadike Jr. - documentary filmmaker, motivational speaker, and peace activist from San Diego, Calif. popularly known as the Free Hugs Guy
·         Bernie and Mason Miller - U.S. Army Sgt. Mason Miller and his dad Bernie from Tempe, Ariz.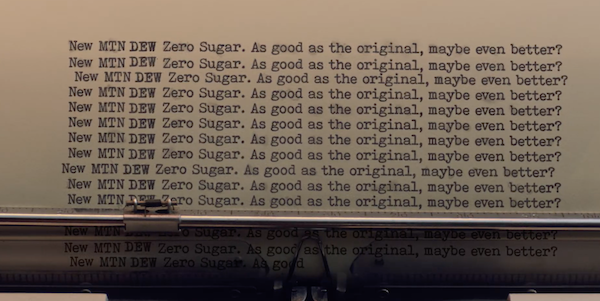 MTN DEW introduces MTN DEW Zero Sugar, a new product that offers all the bold charge and flavor of the original MTN DEW, now without any sugar. MTN DEW Zero Sugar is for fans who love the exhilarating taste of DEW and anyone who enjoys carbonated beverages. The new thirst-quenching beverage is available in stores nationwide as of Monday, January 13.
"This is a big moment for DEW. We are excited to give customers a zero-sugar offering. Because our fans are uncompromising with the DEW they know and love, we knew we had to pull off a formulation that would preserve the great taste of the original," said Nicole Portwood, Vice President of Marketing, MTN DEW. "MTN DEW Zero Sugar delivers on a bold flavor and ever-evolving consumer preferences."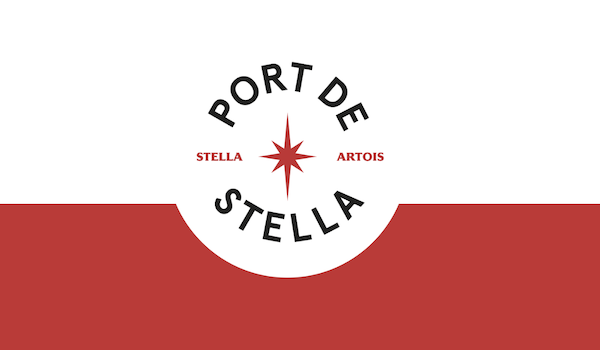 Super Bowl LIV is less than three weeks away – and while there is a party for everyone, there will be nothing like Stella Artois' debut of Port de Stella: the ultimate destination for world-class food, music, style.
Explore something new without going abroad.
Popping up around the U.S. throughout 2020, Port de Stella will make its debut in Miami during Super Bowl weekend, inviting locals and Super Bowl goers the chance to taste, touch and experience the best of Europe and the Life Artois ahead of America's most iconic sporting holiday.
Port de Stella is open Thursday, January 30th through Saturday, February 1st at The Wharf Miami.
·         5:00 – 11:00pm on Thursday
·         12:00 (noon) – 11:00pm on Friday and Saturday
Tickets are FREE throughout Super Bowl weekend at www.PortdeStella.com.
Don't want to deal with the congested drive between South Beach to Downtown Miami? Stella Artois will turn routine journeys into dream voyages by offering fans a stunning alternative to their frustrating commutes, especially during the Super Bowl. Stella fans can reserve a ticket for a luxurious boat ride between South Beach and Downtown Miami at www.PortDeStella.com.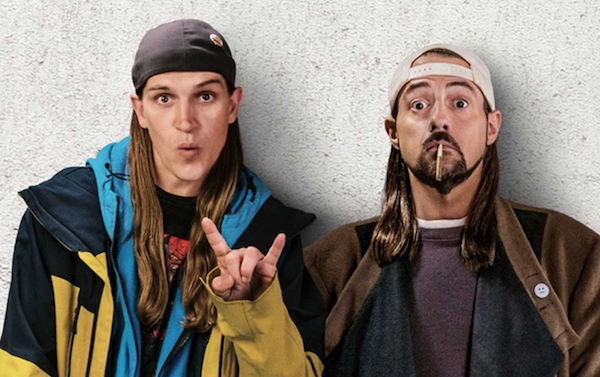 Everyone's favorite stoners are back and more hilarious than ever when Jay and Silent Bob Reboot arrives on Blu-ray™ (plus Digital), DVD, Digital, and On Demand January 21 from Lionsgate. From the guys that brought you Clerks, Chasing Amy, and Mallrats, Jason Mewes and Kevin Smith deliver another smash hit with a 94% audience score on Rotten Tomatoes™ full of nostalgia and cameos from the likes of Ben Affleck, Shannon Elizabeth, Chris Hemsworth, Jason Lee, Justin Long, Harley Quinn Smith, and more!
The stoner icons who first hit the screen 25 years ago in Clerks are back, bringing high times and hilarity in the newest star-studded adventure from Kevin Smith's legendary franchise. When Jay and Silent Bob discover that Hollywood is rebooting an old movie based on them, it's game on, as the clueless duo embark on another cross-country mission to stop the madness all over again! With all-star cameos from Matt Damon, Ben Affleck, Chris Hemsworth, Rosario Dawson, Melissa Benoist, Joe Manganiello, Molly Shannon, and more, this is the kickass comedy reboot you've been waiting for.
Bring home Jay and Silent Bob Reboot and celebrate the hilarity while diving deeper into the production with cast interviews, bloopers, a hair reel, and more. The Jay and Silent Bob Reboot Blu-ray and DVD will be available for the suggested retail price of $21.99 and $19.98, respectively.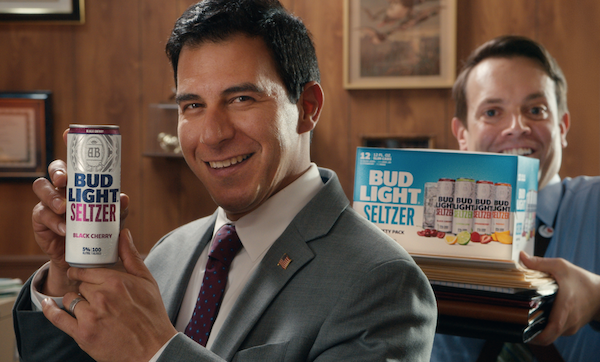 With the NFL Divisional playoffs here this weekend we get to celebrate with Bud Light Seltzer hitting national shelves on this Monday, January 13.
The Bud Light Seltzer campaign stays true to the fun, light personality fans know and love from Bud Light and takes place in a fictional setting in Seltzer, Pennsylvania, introducing new characters such as the Mayor, Coach, Sheriff and Barkeeper. Within the spots, characters go back and forth on defining Bud Light Seltzer and ultimately land on claiming that whether you like Bud Light or not, you'll love Bud Light Seltzer, championing it's taste as unquestionably good.
The Bud Light Seltzer commercials also include a functional Bud Light Seltzer call center hotline, 1-833-BL-SELTZ,  to help answer consumer questions around Bud Light Seltzer – how it's made, where it comes from and what to expect.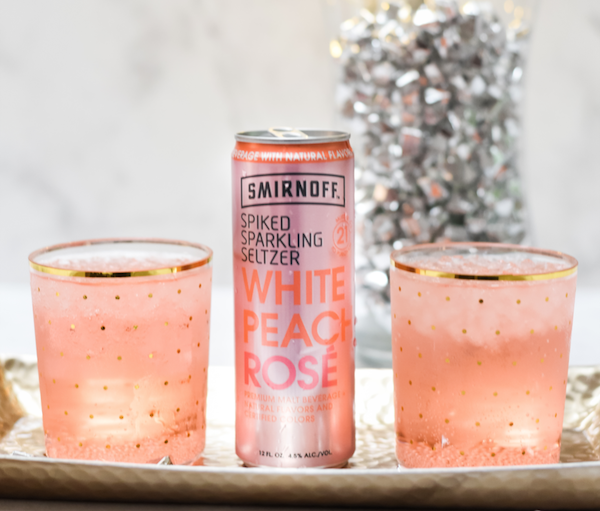 The holidays are a time filled with cookies, cakes and everything sweet, but the New Year is full of resolutions! If one of yours is cutting back on sugar intake, Smirnoff has just the right drinks for your parties.
New Year, New You. Cocktails like the Ginger Peach Smash or Sparkling Berry Spritzer are bubly options without all the added sugar from traditional drinks like champagne. By using zero-sugar products like Smirnoff Zero Sugar Infusions Strawberry & Rose and Smirnoff Smirnoff Seltzer Raspberry Rosé and Smirnoff Seltzer Ginger Peach as the base, these cocktails contain hardly any sugar but TONS of flavor so you will enjoy sipping.
If you want to make things super simple – but totally delicious – you can sip on one of the four flavors of Smirnoff Spiked Sparkling Seltzer Four Ways to Rosé. The zero-sugar hard seltzers are available in Raspberry Rosé, White Peach Rosé, Strawberry Rosé and Pink Apple Rosé.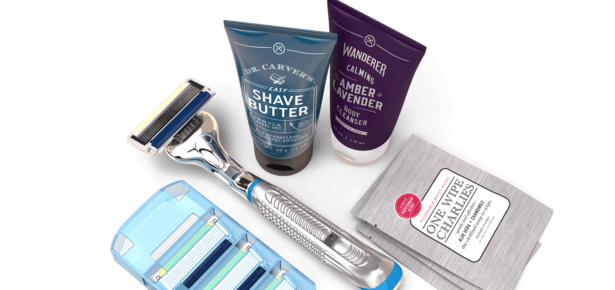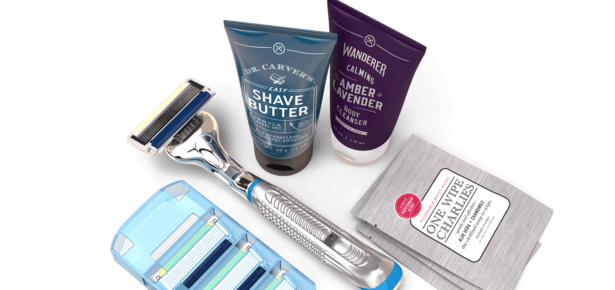 Dollar Shave Club's story – where a savvy founder leveraged a clear vision, investor relationships, improv comedy training and viral marketing to launch an kickass brand in 2011 that sold for a billion dollars in 2016 – is a pretty sick story. If you're not familiar with the brand's origins, read about it here. But there's a good chance you know about these guys already. You've heard about the club, their razors and their business model. What you may not know is that the Dollar Shave Club is looking to overhaul your entire shit-shower-shave routine. They're changing the whole game with an expanded product line to cover all your male grooming needs. And if you missed the first wave of the Dollar Shave madness, you can sign up for the new Daily Essentials Starter Set for only five bucks. And for five bucks you get the much-deservedly-hyped Executive Razor with a full set of cartridges and trial-sized versions of these three new products:
Calming Amber Lavender Body Cleanser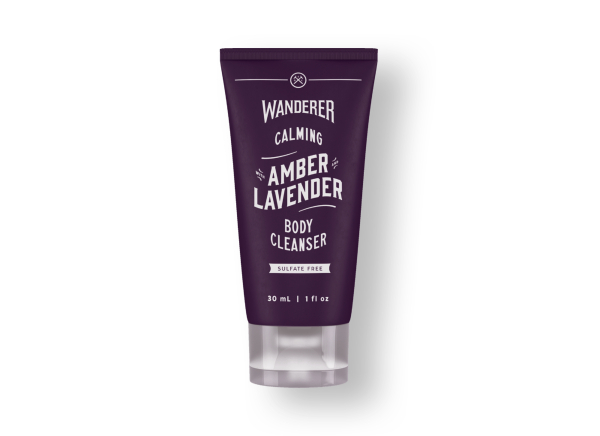 Smelling good is a must, but you don't want your clean scent to overwhelm people. Overpowering people with pungent aromas (even pleasant ones) just isn't a neighborly thing to do. This goes for both sides of the smell-good spectrum. Super-potent man sprays are for teenagers and guys who don't know any better. On the flip side, dudes shouldn't smell like flowers and lady things. The trick is to find a nice balance, a scent that says hey, I showered, but I didn't bathe in roses or cologne. The Calming Amber Lavender Body Cleanser strikes a good balance. It provides just enough soothing smell-good vibe, without the punchy stench of man- or lady-perfume. It's clear and suds up quick. A little goes a long way. The rinse is clean and easy. Don't overthink shower time. Keep it simple with this mellow cleanser.
One Wipe Charlies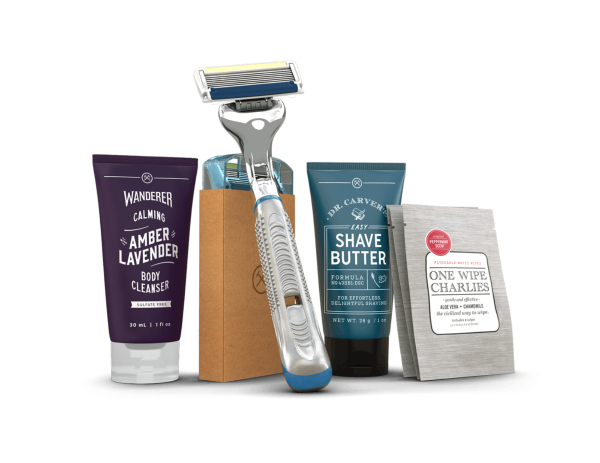 One Wipe Charlies are exactly what they sound like: flushable, moist cloths for bum. Even if personal hygiene is at the very top of your daily priority list, there are times when your bum could use some freshening up. Maybe you can't squeeze in a full shower, but you like feeling renewed after your morning thinker session. Maybe you're traveling. Maybe your crunched for time between appointments. Maybe you ate way too much barbeque, Del Taco or drank too many beers over the weekend and you got a pesky case of mud butt. Whatever the reason may be, backside unfreshness happens, and sometimes you need an immediate solution to address cleanliness problems with your posterior. One Wipe Charlies give you the flexibility to maintain a fresh ass under any circumstances. They work as intended, but with an added bonus of cool minty butt tingle. That's the cucumber extract, aloe, Vitamin E and chamomile working their magic with a peppermint oil finish. It's downright pleasant.
Dr. Carver's Easy Shave Butter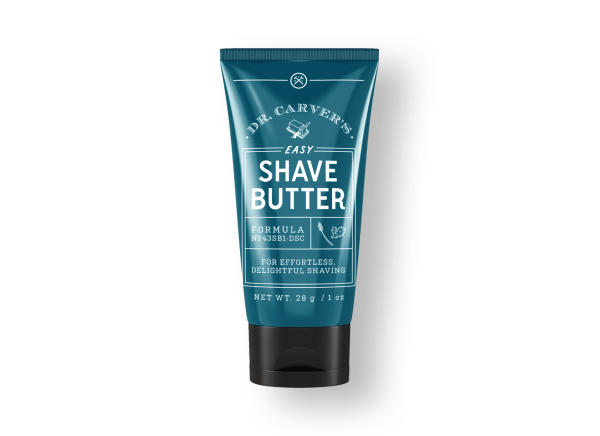 Gone are the days of badger brushes and foamy shaving cream. Don't be concerned that this stuff doesn't come out looking like some neon blue Jello, either. With Easy Shave Butter, you don't need fluorescent jelly or sudsy lather. It's a simple product that's focused on delivering an efficiently close shave. You apply the butter to maximize viscosity when you razor up your face. The butter face approach may sound like a greasy proposition, but it's not really an oily experience. You're not schmearing margarine on your mug. It's an easy-to-apply defense layer that quickly rinses away to leave your skin feeling soft and undamaged by your shaving routine. Thanks to our sponsor Dollar Shave Club, new members get their 1st month of the Daily Essentials Starter Set including trial-sized versions of their Body Cleanser, One Wipe Charlies' Butt Wipes, and Shave Butter along with their Executive Razor for ONLY $5 with FREE shipping. If you haven't signed up for the club yet, see what all the fuss is about and get in on the action. It'll only cost you $5 to sample the goods.
Ready to join the club for only $5?
Sign up here: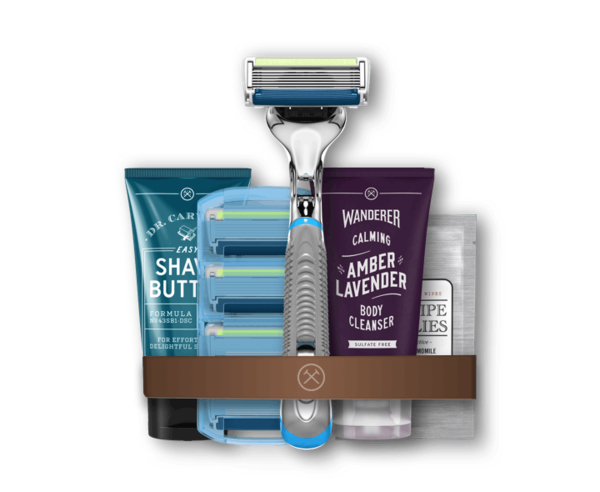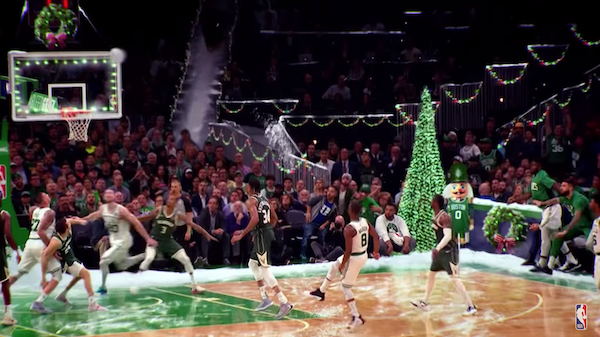 It's the most wonderful time of the year. Five specially gift-wrapped games featuring the league's best matchups, and holly, jolly cheer to the very last buzzer beater. 'Tis the season for the NBA on Christmas Day. The multi-platinum performing artist Normani sings our take on a holiday classic, as we see what happens when the magic of the season hits the court. Tune into ABC and ESPN on Christmas Day. Visit NBA.com for schedules.
12:00pm/et: BOS/TOR, ESPN
2:30pm/et: MIL/PHI, ABC
5:00pm/et: HOU/GSW, ABC
8:00pm/et: LAC/LAL, ABC/ESPN
10:30pm/et: NOP/DEN, ESPN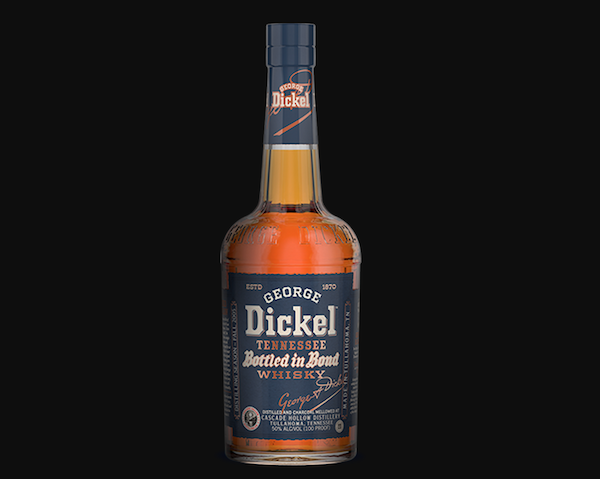 Whisky Advocate announced George Dickel Bottled in Bond as the 2019 "Whisky of the Year" last week.  George Dickel Bottled in Bond Tennessee Whisky is not only a high quality whisky but a great buy (as it's available for a MSRP of $35.99 for a 750ML bottle) for whisky lovers.
What makes this whisky so special? Well, to start off it's the first new whisky innovation led by Cascade Hollow Distilling Co. General Manager and Distiller, Nicole Austin since she came onboard a year ago. It's also a Bottled in Bond Whisky, and as you may know, the Bottled in Bond Act of 1897 was enacted in order to help guarantee a spirit's authenticity and level of quality. In today's world where consumers are craving more and more transparency, Bottled in Bond spirits starting to make a resurgence.
At 100 proof (50% ABV), George Dickel's Bottled in Bond offers a bold and balanced profile highlighted by tastes of light honey, tropical fruit, warm spices, and a touch of leather. This batch comes from barrels that were maturing since Fall 2005, and since its release in May it hasn't stopped winning awards. In fact, George Dickel Bottled in Bond took home Gold at the San Francisco World Spirits Competition and racked up a score of 95 (on a scale of 100), earning the designation of "Best Buy" from Wine Enthusiast Magazine. This whisky can be enjoyed neat or on the rocks in addition to being well-suited for many of your favorite holiday cocktails.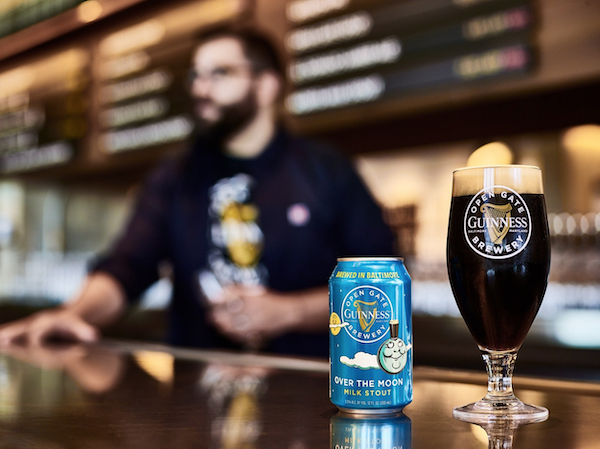 With the holiday season in full swing, we at MANjr wanted to share a few seasonal cocktail recipes from Guinness. Put a spin on your holiday classics by adding the St. James Flip, Black Velvet and Dean Swift to your rotation.
Not in the mood for a cocktail? Enjoy two new Guinness releases that will be offered for a limited time nationwide: Guinness Over the Moon Milk Stout and Guinness Stock Ale Aged in Bulleit Bourbon Barrels. Both of these latest, limited-edition variants have been created and brewed in Baltimore at the 2018-opened Guinness Open Gate Brewery.
St. James Flip
Ingredients:
1 oz. Black Strap Rum
0.5 oz. sweetened condensed milk
1/2 of a fresh egg
1.5 oz. Guinness Foreign Extra Stout or Guinness Draught
Grated nutmeg
Instructions:
Combine all wet ingredients in a cocktail shaker and dry shake without ice. Add ice to the shaker and continue to shake until the mixture is smooth and frothy. Strain cocktail into a small goblet and garnish with freshly grated nutmeg.
Black Velvet
Ingredients:
Half a flute of Champagne
Half a flute of Guinness Extra Stout
Instructions:
Pour Guinness Draught into a champagne flute. Add champagne carefully, so it does not mix with the Guinness and serve.
Dean Swift
1 oz. Johnnie Walker Whisky
2 oz. Guinness Foreign Extra Stout
1 oz. Claret or Bordeaux style wine
0.25 oz. Demerara syrup
1 teaspoon Allspice Dram Liqueur
Grated nutmeg
Instructions:
This is a warm cocktail served in an Irish coffee goblet. Combine all the ingredients except the whisky in a saucepan and heat the liquid. Pour into a preheated glass and add Johnnie Walker Whisky to the top. Grate with fresh nutmeg and enjoy.
Guinness Stock Ale Aged in Bulleit Bourbon Barrels
A stock ale is traditionally a blend of two different beer styles. Guinness Stock Ale Aged in Bulleit Bourbon Barrels is the endgame of a Guinness Barleywine and a Guinness Imperial Stout – both brewed in Baltimore and aged in Bulleit Bourbon barrels before being blended together.
The high gravity stout and malty barleywine lead to a hearty and full-bodied beer with notes of nutty chocolate, raisins, roasted barley and sweet dark fruit with an ABV of 10%. Aromas of vanilla, coffee, stone fruit and ripe berries come off of this intense and luxuriant stock ale. The best way to enjoy all of these complex flavors and aromas is to sip the beer slowly and savor it at a leisurely pace – with respect to its double digit ABV. Guinness Stock Ale Aged in Bulleit Bourbon Barrels is shelves across the country for a limited time.
Guinness Over The Moon Milk Stout
Guinness Over The Moon Milk Stout is one of the newest beer from the Guinness Open Gate Brewery in Baltimore, MD. It's a full-bodied stout that has a creamy mouthfeel, full of flavor with hints of roasted malt, milk chocolate and rich coffee. Its roasted barley character pairs nicely with most grilled or roasted meats, while its subtle sweetness and notes of chocolate and coffee blend nicely with a wide range of desserts like pecan pie, chocolate chip cookies or even s'mores. The stout is available nationally for a limited time.