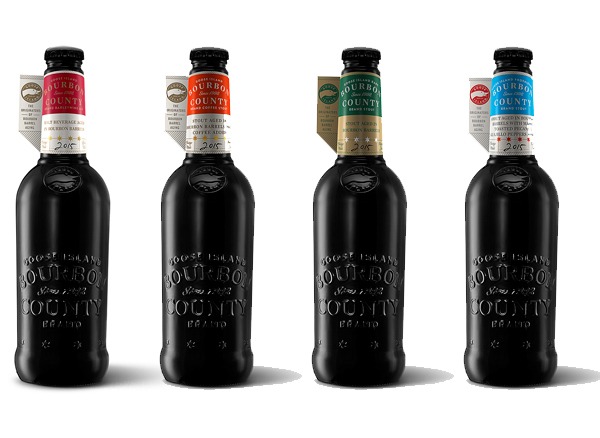 The good folks over Goose Island Beer Company, who are the pioneers of bourbon barrel aged beer are lettings us now what is in store for the end of 2015. There are six variants with a new bottle design of the award-winning Bourbon County Brand Stout that will once again hit shelves of select retailers on Black Friday, on a limited basis.
The 2015 Variants are:
Bourbon County Brand Stout: The Original. Its nose is an intense mix of charred oak, chocolate, vanilla, caramel and smoke. One sip has more flavor than an average case of beer. Available nationwide.
Bourbon County Brand Coffee Stout: Everyday Goose Island smells Intelligentsia's coffee roasting next to the brewery. This world class roaster puts the same craftsmanship into their coffee as Goose Island does with its beer. Each year this excellent coffee stout is made with a different bean variety, chosen in collaboration with our brewers and Intelligentsia's experts. With the change in coffee comes a change in the flavor profile, making each release truly unique from the previous years. The 2015 incarnation features Intelligentsia Los Delirios coffee from Nicaragua. Available nationwide in limited quantities.
Bourbon County Brand Barleywine: Aged in the third-use barrels that were once home to Kentucky bourbon and then the renowned Bourbon County Stout, this traditional English-style barleywine possess the subtlety of flavor that only comes from a barrel that's gone through many seasons of ritual care. The intricacies of the previous barrel denizens – oak, charcoal, hints of tobacco and vanilla, and that signature bourbon heat – are all present in this beer. Hearty and complex, Bourbon County Brand Barleywine is a titan and a timeline; a bold, flavorful journey through the craft of barrel aging. Available nationwide in limited quantities.
Bourbon County Brand Regal Rye Stout: Stout aged in rye whiskey barrels with blackberries, Luxardo candied cherries, fresh sour cherries and sea salt. Developed by the team of Goose Island brewers, this year's recipe was especially collaborative. The brewers submitted recipes, held a roundtable discussion dissecting each and in the end landed on Bourbon County Brand Regal Rye Stout. Available nationwide in limited quantities.
Proprietor's Bourbon County Brand Stout: The third annual release of Proprietor's is aged in bourbon barrels and features maple, toasted pecans and guajillo peppers and is the brain child of female brewery, Di Rodriguez. This variant is meant to show Goose Island's immense gratitude to their neighbors in Chicago – the loyal and adventurous fans whose support helped bring Bourbon County Brand Stout to towering new heights. Each year this release will differ from the previous year; a special variant created for Chicago and unique to the year it was released. Available only in Chicago.
Goose Island Rare Bourbon County Brand Stout: Back in 1979 the folks at Heaven Hill Distilleries filled a handful of new freshly charred American white oak barrels with some of their finest whiskey. It is rare for Bourbon to age in barrels for more than twenty-three years. But these barrels patiently sat for over thirty years. The extra years developed a distinct and complex character that makes them truly one-of-a kind. We filled those barrels with Bourbon County Brand Stout, and then stored them away in our Chicago Barrel House to age for two more years. With these rare barrels from our friends at Heaven Hill we believe this is one of the finest beers we have ever produced. This is Goose Island Rare Bourbon County Brand Stout for 2015.
In 1992, Goose Island pioneered bourbon barrel aged beer, paving the way for an entirely new category in the beer industry. This year, in addition to debuting six variants, including Rare, Goose Island's in-house production team will release a short video series on the iconic beer brand called 'Grit & Grain'.
The nine part Grit & Grain video series follows the full story of our iconic and highly coveted Bourbon County Brand Stout. From the loggers that down the trees used to make bourbon barrel staves, to the distillers themselves, the series will reveal a unique cast of characters and locations while informing viewers on what it really takes to make Bourbon County Brand Stout ready by Black Friday.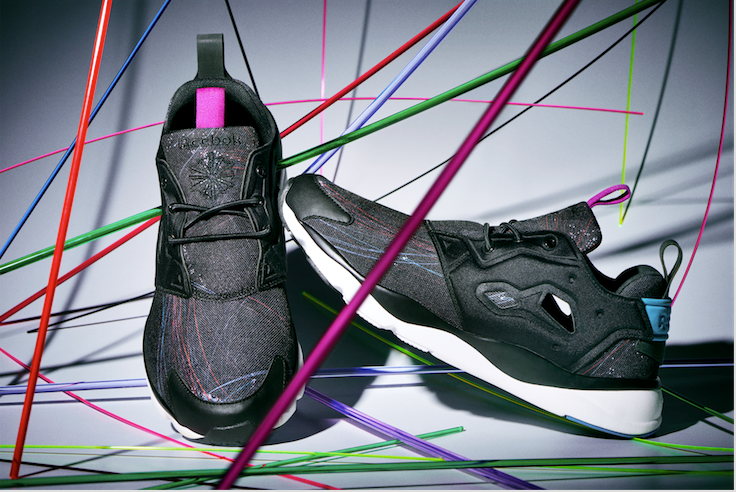 Need a new pair of kicks for the summer? Why not look to Reebok for some help? From the streets of New York to the sandy beaches lining the coast, the location may change but one thing stays the same – you're never done packing without your Furylite Jetsetters. A staple whether you're trekking through the urban jungle or commandeering a crowded boardwalk, make sure you always standout in style with the newest Reebok Furylite Jetsetter looks.
Descended from the iconic Reebok Insta Pump Fury, this fashion-forward sneaker combines cutting edge looks with incredible comfort. Grab your pair of the Furylite Jetsetter, available now, at FinishLine.com, Jimmy Jazz, Eastbay, and Reebok.com for $75.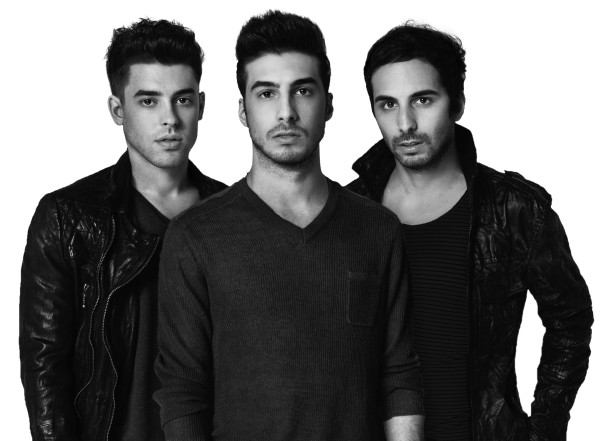 As the summer rolls on Budweiser continues to celebrate America with their concerts in different landmarks around the country. The Monument Series at the Statue of Liberty was a night to remember. Now Budweiser looks to continue the trend with a private concert featuring CASH CASH, E-40 and DAY WAVE on August 15 to be held at Crissy Field underneath the Golden Gate Bridge in San Francisco. As the second event of this concert series, Budweiser is creating another monumental music moment ahead of its Made In America festival in Philadelphia this Labor Day Weekend.
Held at another iconic American national park as a prelude to the BMIA Festival, this concert raises awareness for the Find Your Park movement, celebrating the centennial anniversary of the National Park Service and Budweiser's Partnership with National Park Foundation. Budweiser announced its partnership with the National Park Foundation (NPF) in April with the roll out of limited edition patriotic packaging featuring the iconic silhouette of Lady Liberty.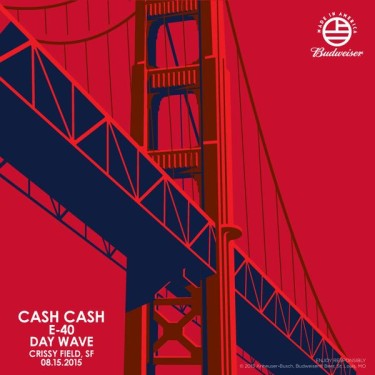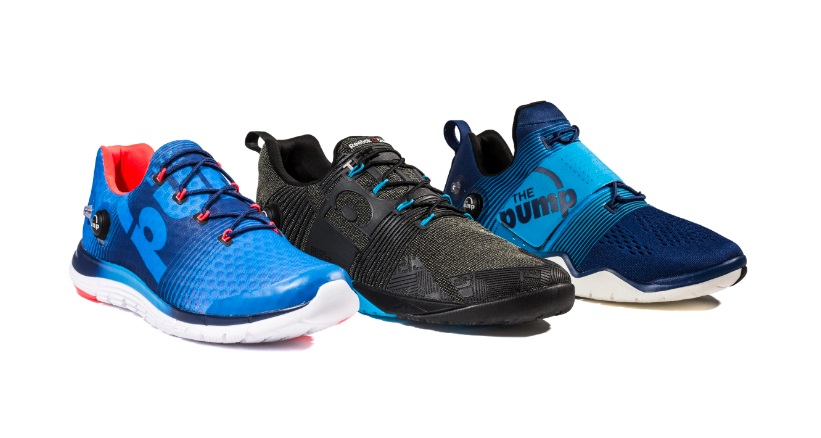 JJ Watt and Ronda Rousey are both dominate in their respective sports. Some of their success is due to their physical gifts and tenacity on the field and in the ring. Another reason for their dominance and all the accolades that they have attained is because of their training.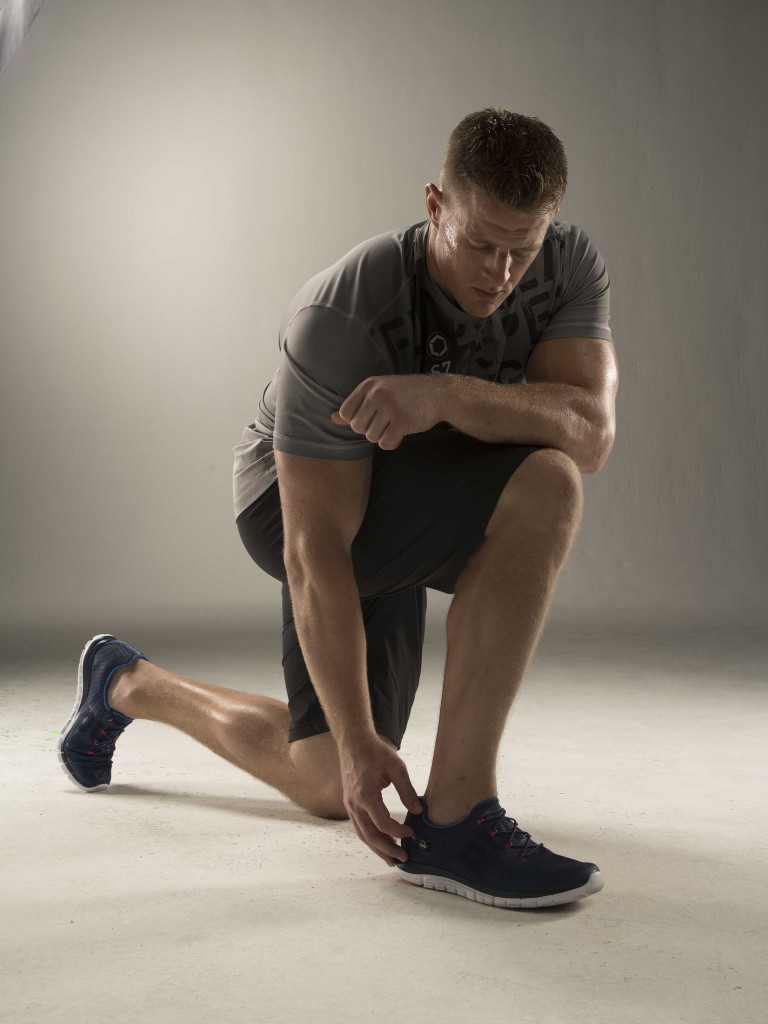 Today JJ Watt unveiled his first ad campaign with Reebok, after announcing a partnership with the brand in April. In the video below that launches on August 1, Watt stars with Rousey looking to empower others to take a "Deep Breath" and ignite the fire within to get through the toughest of your workout.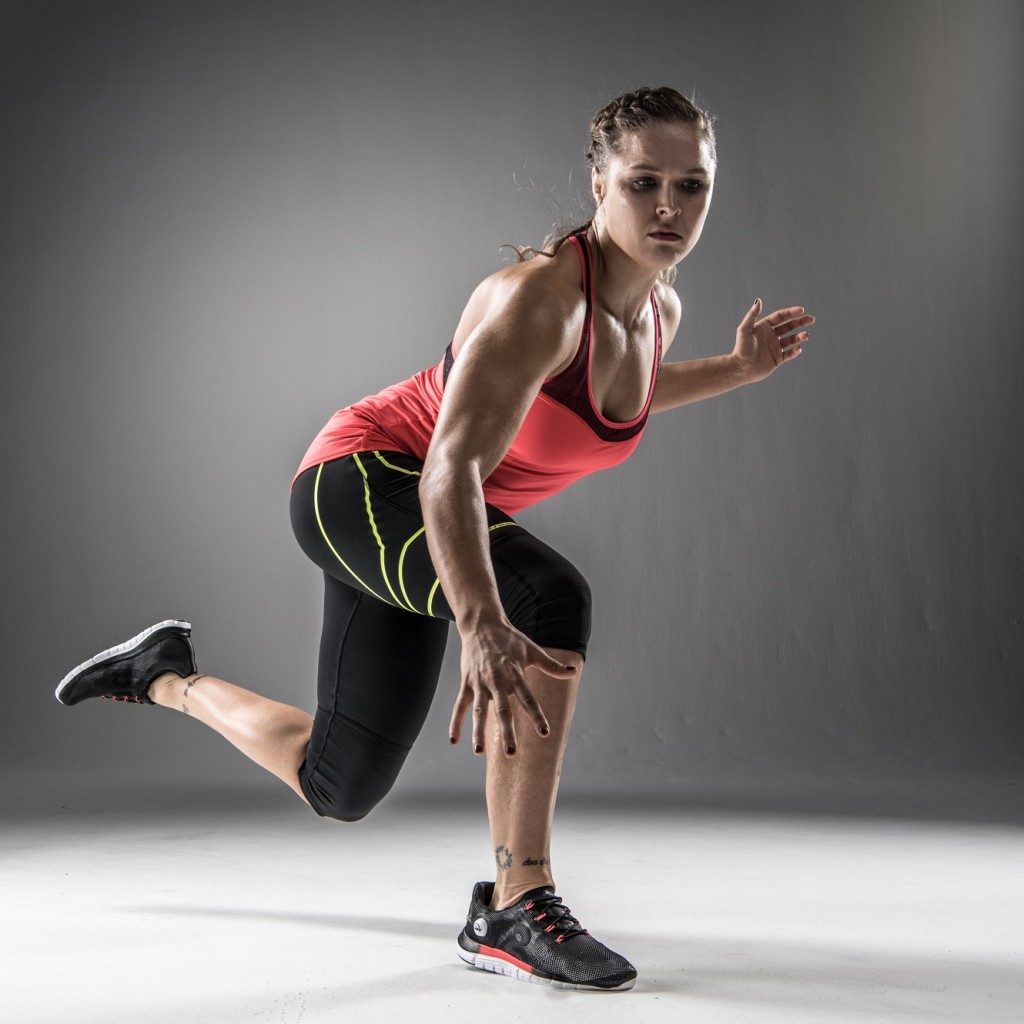 To help JJ and Ronda take fitness and training to the next level they use the new ZPump Fusion running sneakers, available for purchase at Reebok.com and Finish Line locations.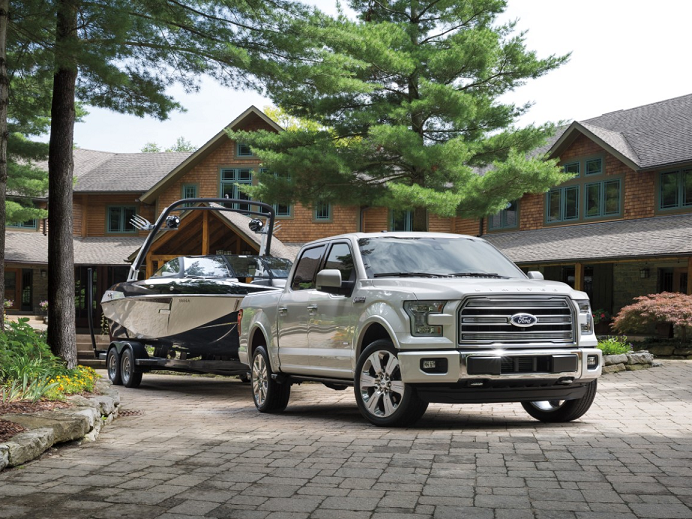 For those who want a truck that is tough and dependable as well as tech savvy and luxurious your ship, well truck just came in. Ford has just announced their brand new Ford F-150 model. It is Ford's most luxurious F-150 ever: the Ford F-150 Limited. The new Limited expands the F-150 model lineup with more standard technology and driver convenience features than any other light-duty pickup. The new F-150 Limited meets the growing, untapped needs of luxury customers looking for exclusivity, convenience and fine craftsmanship that's differentiated from other high-series trucks. A 2016 model, the Limited goes on sale this winter.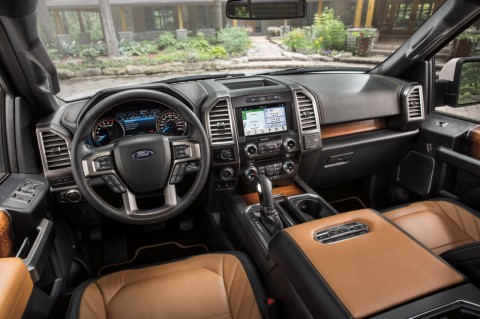 Exclusive exterior and interior design elements include raised LIMITED lettering on the hood, unique custom satin-chrome grille and tailgate, 22-inch wheels, genuine fiddleback eucalyptus, Mojave leather seating surfaces, unique instrument cluster face and laser-engraved VIN plate with production number. Innovation also comes standard with new F-150 Limited – including SYNC® 3 with AppLink™, and class-exclusive features such as a 360-degree camera system, adaptive cruise control, quad-beam LED headlamps, remote tailgate release and multi-contour massaging front seats.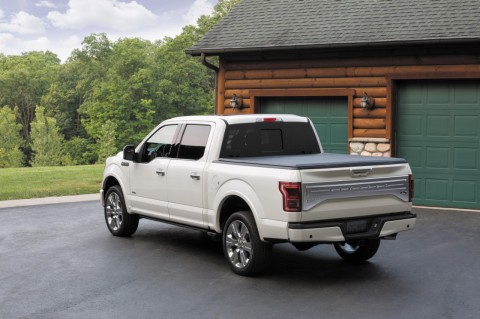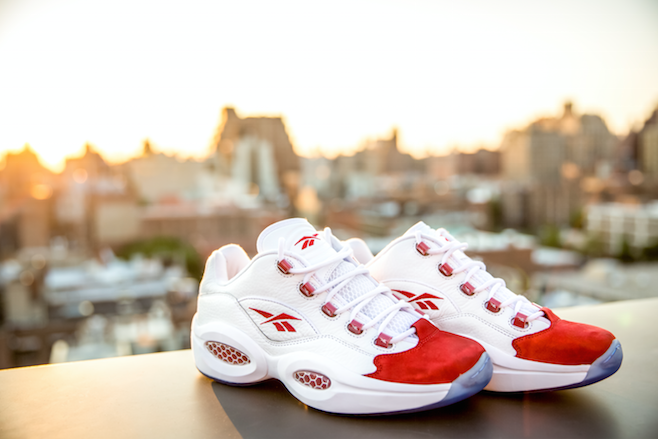 Just in time for the summer's home-stretch, Reebok Classic will be re-releasing the Question Low as the first of a three-color pack. This signature silhouette was originally displayed in 1996 as a nod to the renowned Philadelphia 76ers guard, Allen Iverson, whose passion for the game is perfectly represented in the original red/white colorway.
The Question Low incorporates some unique features including a premium nubuck toe cap, leather upper and an ice outsole and bottom. Whether you idolized Allen Iverson or wore the style as a kid, we can all agree that the Question Low's are the perfect kicks for summer.
The Reebok Classic Question Low red/white will launch this Saturday, July 25th, exclusively at Finish Line for $115, and keep an eye out for the other two colorways to be released later this summer.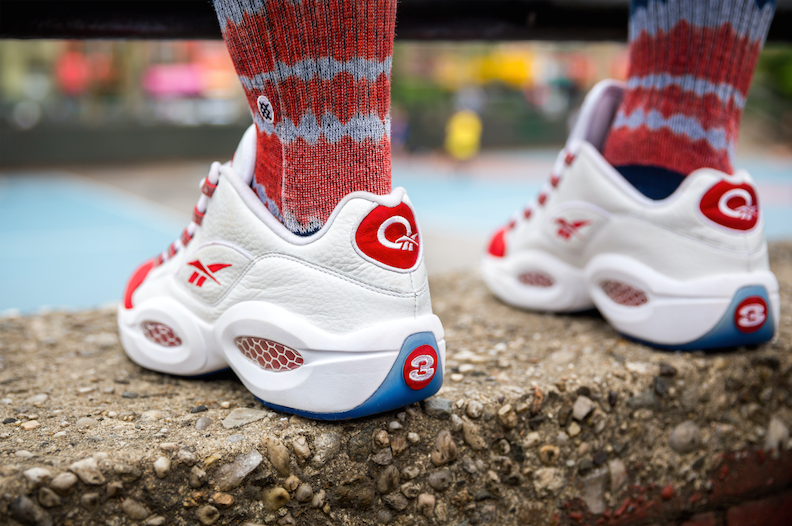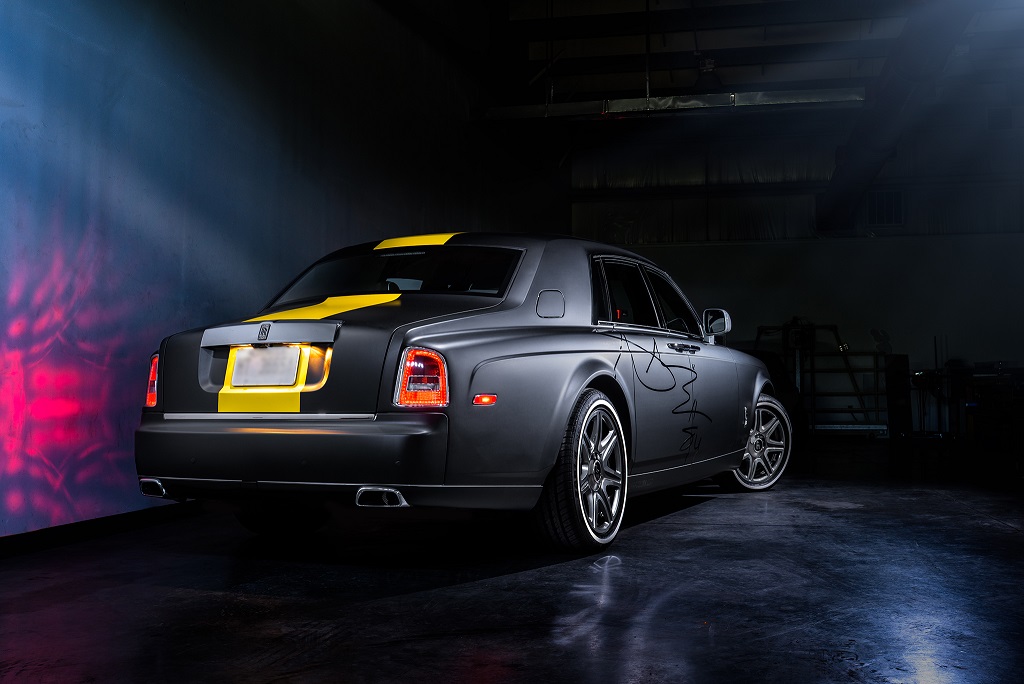 It is been widely accepted fact that people who play at the wide receiver position like to be flashy at times. For Pittsburgh Steelers wide out Antonio Brown he wanted to upgrade his Rolls Royce. Brown,had his Rolls-Royce Phantom custom-wrapped with his signature adorning the back door panel to make the drive a lot easier. The league's best receiver in 2014 and current Rolls-Royce owner commissioned the design specifically for 2015 training camp, which starts tomorrow. Graphics for the wrap were provided by 3M and installed by Big Splash Graphics in Freehold, NJ.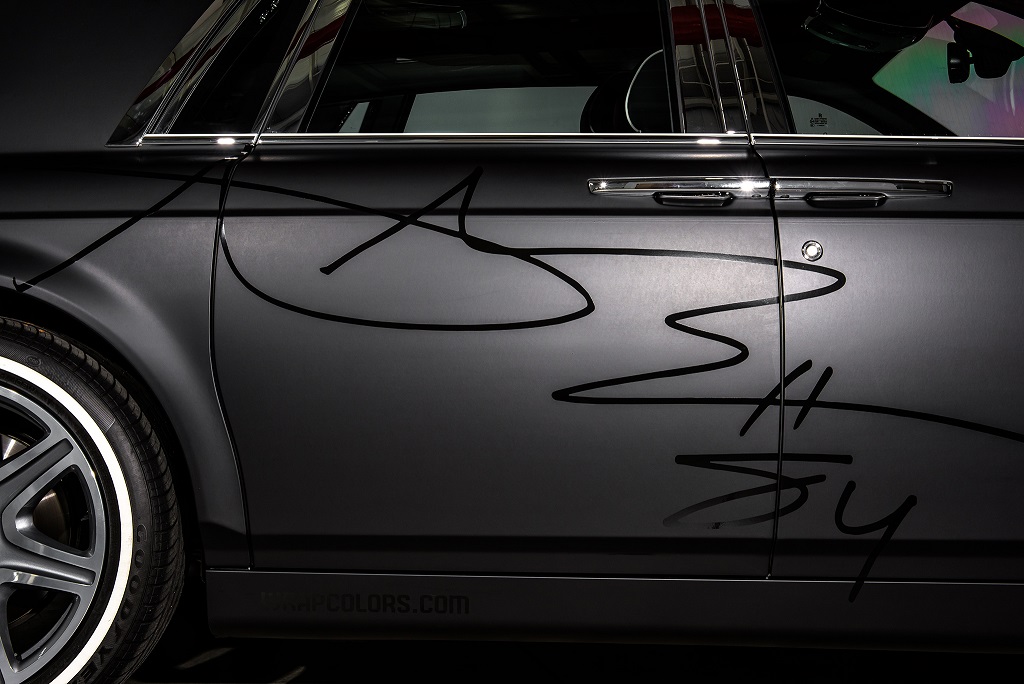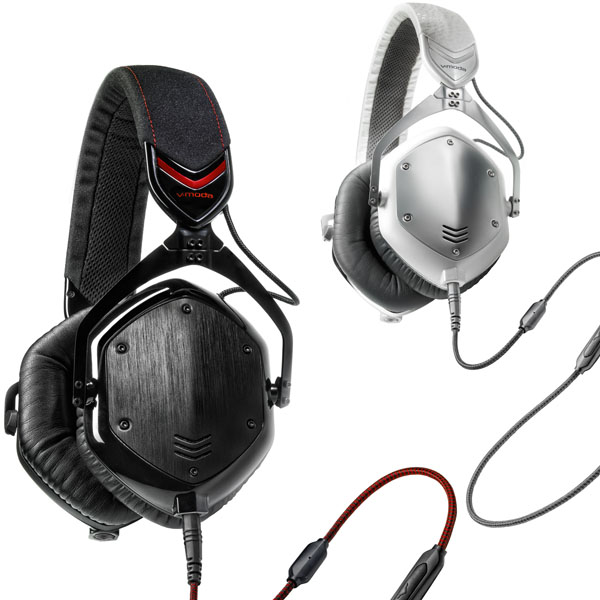 There's been a lot written about the V-MODA Crossfade M-100 over-ear headphones, and most of the reviews have been glowingly positive. This review is no different. These headphones are fantastic. V-MODA is the number one brand of headphones on Amazon for a reason. These things don't get the pop cultural attention that you see with Beats by Dre or other popular brands of over-ear headphones, but they have become a favorite for DJs and audiophiles all over the world.
The thing I like the most about the Crossfade M-100s is that they feel pretty much indestructible. When you have a pair of Beats by Dre headphones in your hands, you get the feeling that with a little bit of force, you could completely crush the plastic that makes up the overall structure. They're not super flimsy, but they don't feel completely study either. Not so with the Crossfade M-100s. These things were built to withstand a nuclear attack. You can drop, twist, stomp, smash, bite, punt, pass or kick these things and they'll be just fine.
This superior durability has been tested to the max. The V-MODA Crossfade M-100 headphones have a STEELFLEX headband and steel frame with interchangeable aircraft grade metal shields. The headband can be bent flat 10 times over without an issue. Theese headphones can survive 70-plus drops on concrete from six feet up, which is 10 times the industry standard. The kevlar reinforced cable and 45-degree plug can bend over 1 million times, which is 100x the industry standard. The traveling case that comes with the Crossfade M-100 is equally sturdy, but more compact than the cases that come with other higher end over-ear headphones.
You get the idea. You can abuse the shit out of these headphones and they just keep on ticking. But anyone can make extra-military-grade durable headphones. Okay, not anyone, but most governments and corporations with means can get the job done. But V-MODA pairs the rugged construction of the Crossfade M-100s with some superior quality sound output.
The best way to describe the sound that these things put out is unmuddied. Highs, kids and lows are crisp and distinct. The lows come in like they're supposed to, rich and warm, loud but not overbearing. Each area of the sound spectrum has room to exist where it should, like a well organized closet. It's quite remarkable actually. I'm a big fan of the low end of the sound spectrum. I listen to music with boom boom and I want to hear that boom boom. But it's refreshing for the boom to have a place that's distinct with room to spare, where clear highs and easy to hear mids can co-exist in the same headphone sound party.
If you've had bad experiences with low quality materials housing what should be top-of-the-line headphones, the V-MODA Crossfade M-100 headphones will be a welcome addition to your personal sound situation. You get the sturdy structure without any compromise in sound quality. I highly recommend these.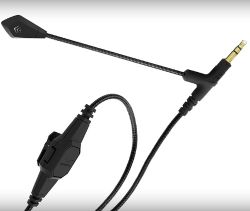 And if you like gaming or podcasts or Skype calls or just super easy voice recording, you can pair these headphones with a $30 BoomPro mic that features a steel flex arm and plug and play simplicity. The mic got the the same rugged, battle-tested qualities that distinguish the headphones from other options in the market, with quick mute and volume controls built-in and easy to access. An all around good combination of quality sound and durability, just like the headphones themselves.
And if all this quality and function wasn't enough, you can now take advantage of the world's first 3D printed personalized wearable technology in the form of custom printed shields for your M-100s. Material options include stainless steel, plated raw and precious metals. These shields run anywhere from $200 on up to $40,000 so you got plenty of range to express yourself.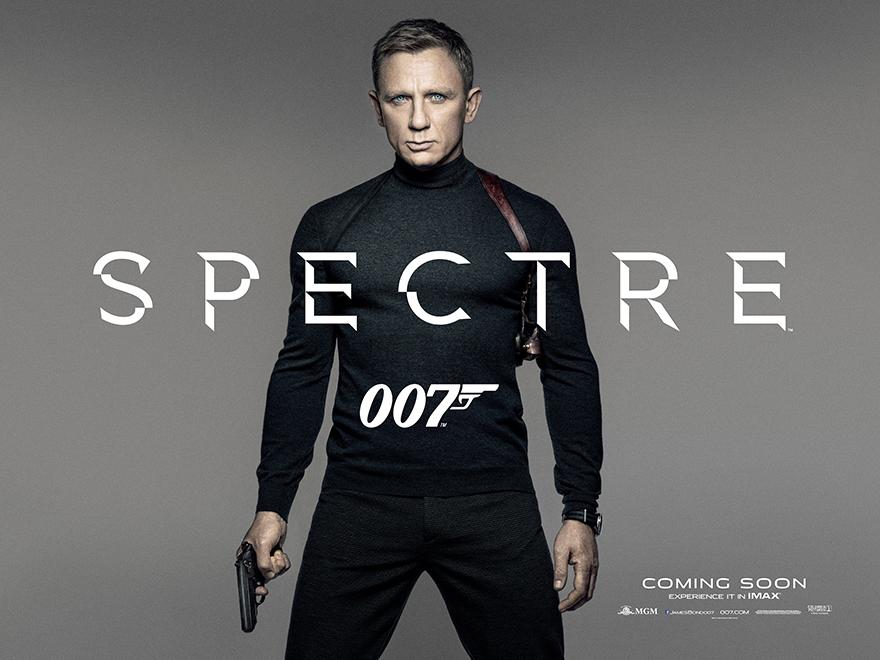 Here at MANjr we can't wait to see the new James Bond film, "Spectre." What are your thoughts? Are you digging this new film?
A cryptic message from the past sends James Bond on a rogue mission to Mexico City and eventually Rome, where he meets Lucia Sciarra (Monica Bellucci), the beautiful and forbidden widow of an infamous criminal. Bond infiltrates a secret meeting and uncovers the existence of the sinister organisation known as Spectre.
Meanwhile back in London, Max Denbigh (Andrew Scott), the new head of the Centre for National Security, questions Bond's actions and challenges the relevance of MI6, led by M (Ralph Fiennes). Bond covertly enlists Moneypenny (Naomie Harris) and Q (Ben Whishaw) to help him seek out Madeleine Swann (Léa Seydoux), the daughter of his old nemesis Mr White (Jesper Christensen), who may hold the clue to untangling the web of Spectre. As the daughter of an assassin, she understands Bond in a way most others cannot.
As Bond ventures towards the heart of Spectre, he learns of a chilling connection between himself and the enemy he seeks, played by Christoph Waltz.
"Spectre" comes out in the US on November 6, 2015.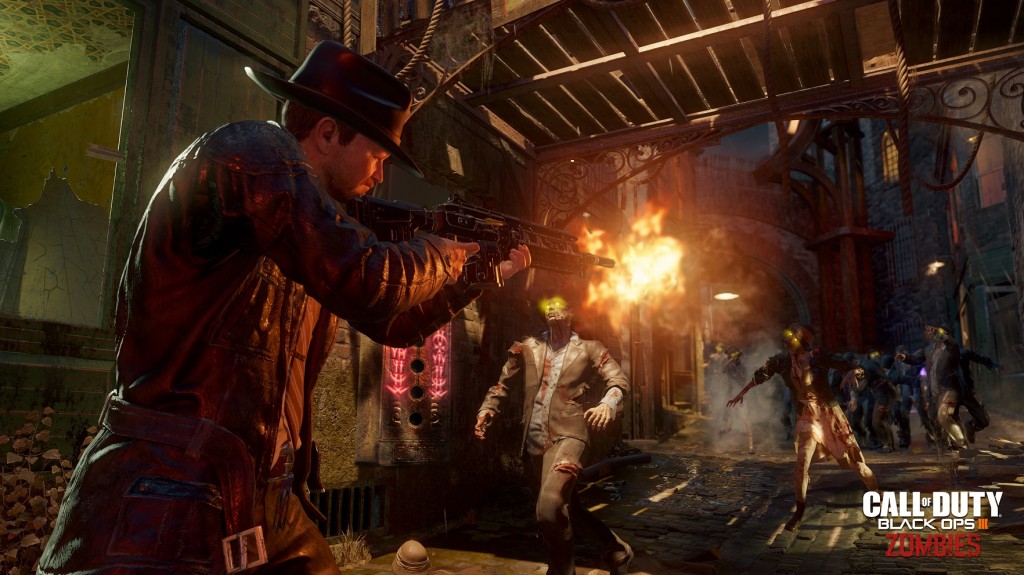 The next installment of Call of Duty looks to be epic. Treyarch, the creators of Call of Duty Zombies is back with, Shadows of Evil, the all-new undead survival co-op mode launching on November 6 with Call of Duty: Black Ops III. Shadows of Evil made its world-wide debut at San Diego Comic-Con. Players are introduced to an all-star cast of characters, including Jeff Goldblum, Heather Graham, Neal McDonough, Ron Perlman and Robert Picardo.
"Treyarch has crafted a totally unique and face-melting gameplay experience for our loyal Zombies community, with Call of Duty: Black Ops III: Zombies – Shadows of Evil" said Mark Lamia, Studio Head, Treyarch. "The development team has packed Shadows of Evil with more gameplay and fun than any other experience before it, and has an appropriately twisted and deep narrative, performed by fantastic acting talent, that will keep our fans spinning."
Call of Duty: Black Ops III: Zombies – Shadows of Evil drops players into a recognizable yet terrifyingly unfamiliar world, as they uncover the secrets and challenges laid out for them by a shadowy figure, who holds their fate in his hands.  Set in a 1940's film-noir era, Shadows of Evil introduces four unwitting characters – The Magician, The Femme-Fatale, The Cop and The Boxer – into an unraveling experience masterminded by the mysterious Shadow Man. Featuring voices and likenesses, the characters are played by Jeff Goldblum (Jurassic Park, Independence Day), Heather Graham (The Hangover 1-3, Californication), Neil McDonough (Captain America: The First Avenger, Band of Brothers), Ron Perlman (Sons of Anarchy, Hellboy) and Robert Picardo (Star Trek: Voyager, Stargate SG-1).
Activision Blizzard launched an exciting campaign with charity fundraising platform Omaze, which gives Call of Duty fans a chance to become a zombie in Call of Duty: Black Ops III.  This effort will raise money for the Call of Duty Endowment, a non-profit organization founded by Activision Blizzard CEO Bobby Kotick, which funds best-in-class nonprofits helping veterans find good jobs after their service.
Activision Blizzard is also matching each donation dollar for dollar up to $1,000,000.  Starting today, and running through August 31, 2015, fans can enter by donating $10 or more to the Call of Duty Endowment via Omaze for a chance to be zombified at Treyarch and appear in Call of Duty: Black Ops III DLC.  The winner will also have their name immortalized in a Zombies mode level, have lunch with Treyarch Studio Head Mark Lamia, and receive a behind-the-scenes tour of the studio behind the game.  For more information, fans can visit omaze.com/callofduty.