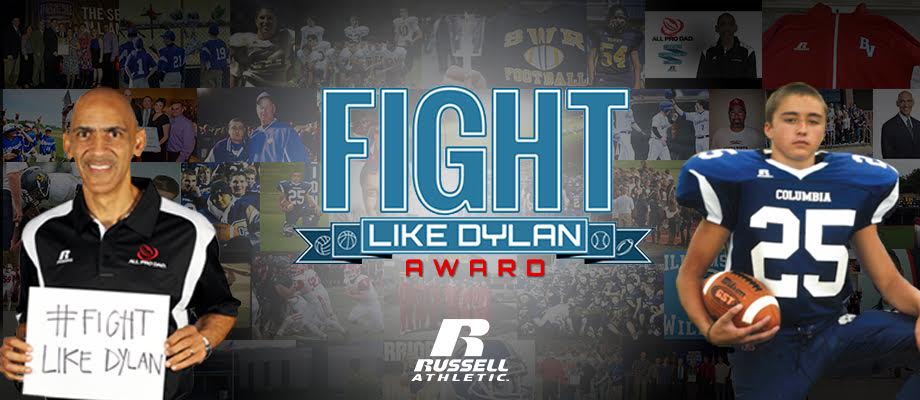 Last month Russell Athletic started up with their fifth annual "Fight Like Dylan Award" campaign that honors high school teams that have demonstrated inspiring determination and perseverance through sports. And who better to lead the panel of judges than former NFL Head Coach Tony Dungy.
Along with Dungy a group of judges will select one recipient to receive a $50,000 grant in athletic apparel and sports equipment for their school. If you know someone who deserves recognition go to FightLikeDylan.org.
Last year's "Fight Like Dylan Award" recipient was Shoreham-Wading River High School in Shoreham, New York, which honored fallen teammate Tom Cutinella who embodied the spirit of teamwork and sportsmanship. Tom rallied the team around the idea of being the Long Island Champions. Through his inspiration, the Wildcats finished 10-0 and won the Long Island title.
"This is truly a program that is near and dear to my heart," said program spokesperson Tony Dungy. "I am so proud to partner with Russell Athletic, Dylan's family, and the previous recipients to celebrate these great stories of teams coming together to overcome tragedy and hardship."
For those who don't know of Dylan Rebeor's story here is some background on the courageous young man. In 2010, he was diagnosed with cancer, but after becoming ill, his commitment to his team never wavered. His final wish was for his team to receive new uniforms for the upcoming season through the "Make A Wish Foundation".
The "Fight Like Dylan Award" was established by Russell Athletic in conjunction with Dylan's family and coaches to not only grant that wish, but to celebrate other teams facing adversity and turning it into a powerful story of success through teamwork.
"Dylan had an extraordinary life and always inspired others while dealing with difficult circumstances," said Heather Rebeor, Dylan's mother.  "We're so proud that Dylan's memory and spirit will live on through the Russell Athletic 'Fight Like Dylan Award.'"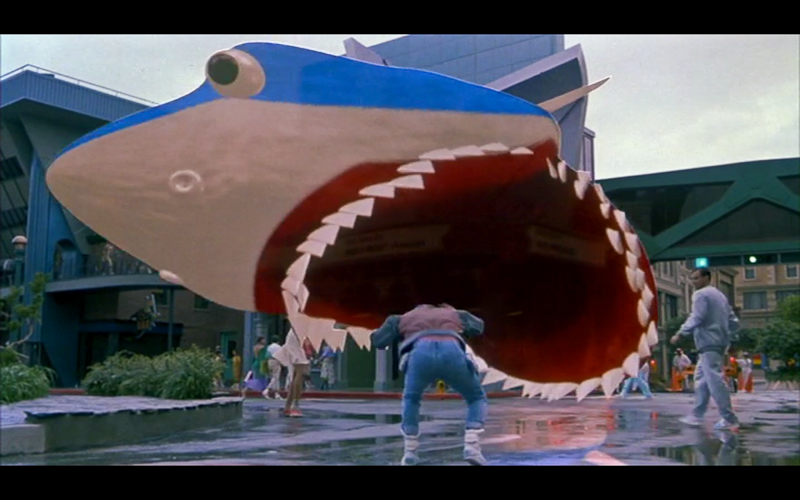 In past years October was held captive by everything pumpkin. This year October has been taken over by something way cooler. This year marks the date that was set in "Back to the Future II." Everyone is waiting for the Chicago Cubs, who are in the playoffs, to win the World Series and have sneakers with self-tying laces that actually might be released by Nike this month too.
To go along with celebrating everything "Back to the Future II" Luke Reilly from Universal Studios has released a parody trailer for Jaws 19 as part of the lead-up to the release of the Back to the Future 30th Anniversary Trilogy on Blu-ray and DVD. In the film Marty McFly arrives in Hill Valley in 2015 and is scared by a holographic billboard for Jaws 19.
Pepsi is also helping promote the film by releasing a limited amout of Pepsi Perfect. The Back to the Future Trilogy will be available from October 21, 2015, which is the date Marty travelled to in "Back to the Future Part II."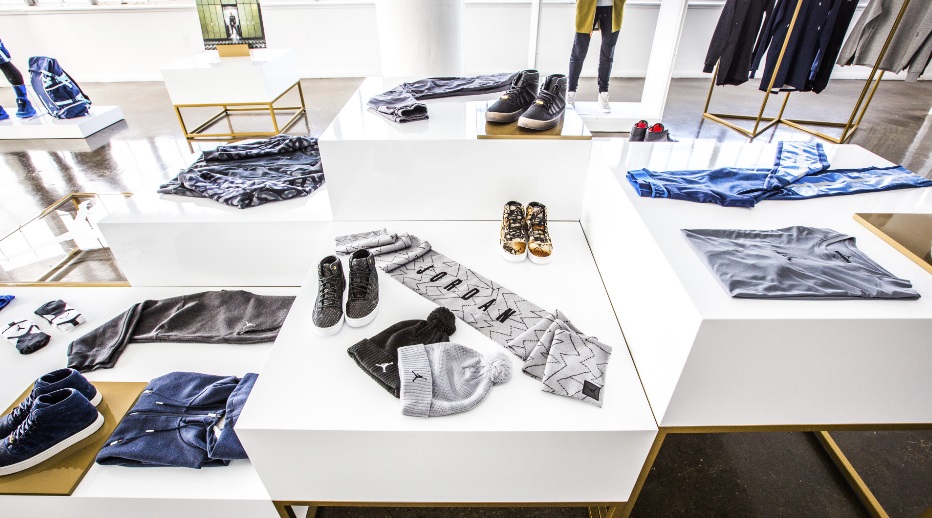 Last week one of the most popular brands released their 2015 Holiday Collection. Jordan Brand has a ton of sick gear that will be perfect for you to rock. There is new apparel and footwear in the categories of Jordan Training, Jordan Performance and Jordan Sportswear offer elevated style and performance for the upcoming holiday season.
Jordan Training:
Designed for training anytime, anywhere, the Jordan Shield Pack is designed to keep you warm and dry as you refine your game between seasons. These items include: Shield Hoodie and Shield Tights.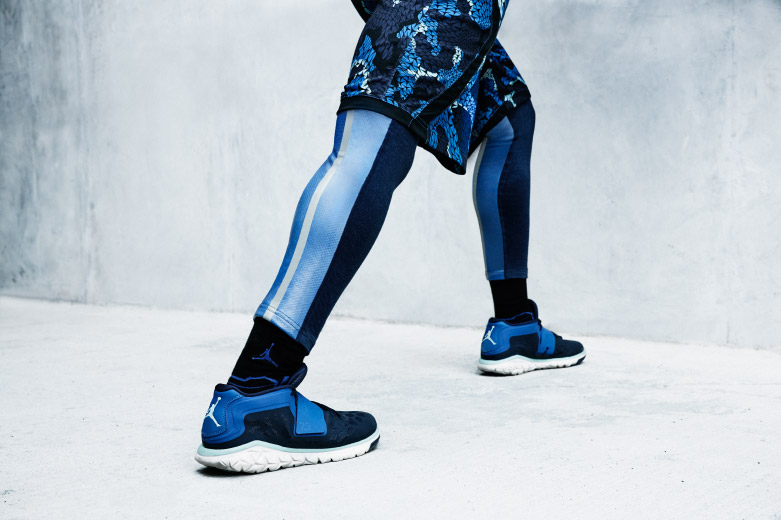 Jordan Performance:
Created for the game, the Jordan basketball offering brings both style and performance to the court for the start of your season. Amplifying style without sacrificing performance puts you ahead of your competition. Items include the Jordan CP3.IX with "Striking Control", Jordan Super.Fly 4 Jacquard, Flight Shooting Shirt and Jordan Flight Hyperply Jacket.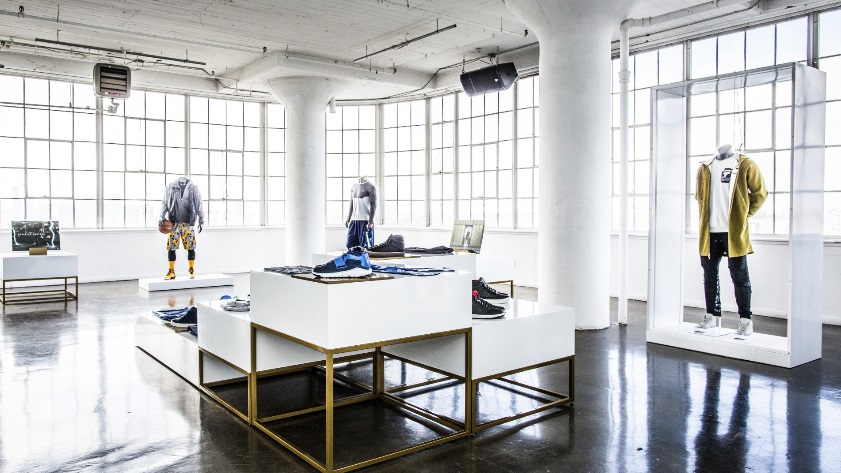 Jordan Sportswear:
Rooted in high fashion trends and premium materials, the holiday sportswear collection showcases contemporary apparel and footwear silhouettes suited for athletic luxury.  There is the Air Jordan Fleece Parka, Air Jordan Flight Member Jacket, Jordan Fly Parka Hooded, Jordan Scarf and Jordan Jumpman Cable Beanie.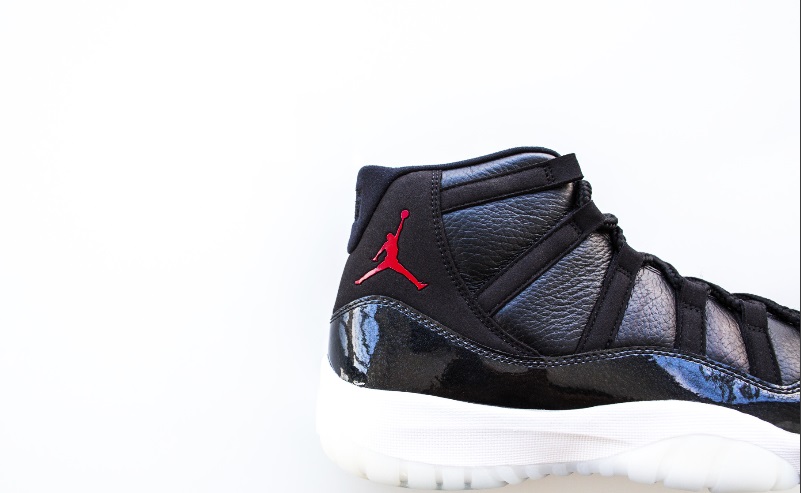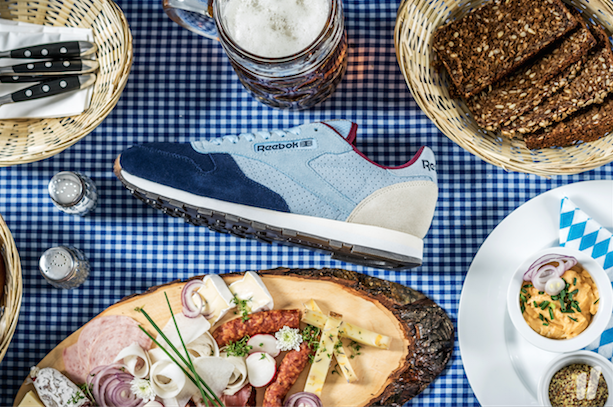 October his here and Reebok is celebrating with a cool new set of kicks. Just in time for the falling leaves and many colors of the season Reebok's newest and coolest collaboration for the fall season is its Classic Leather "Oktoberfest" pack which pays tribute to the 182nd Wiesn.  This themed pack focuses on Munich's most celebrated traditional beer festival and incorporates some significant Oktoberfest icons right in the detailing of the shoe. Pretzels, beer mugs and classic hats accessorize a trio of seasonal hues paired perfectly with the timeless Reebok silhouette.
The three pairs represent different aspects of the world-renowned drinking fest and include details signifying everything from the famous German beer, to the traditional attire, and even the iconic blue and white tablecloths where pretzels and sausages are served.  Other details include premium pig suede uppers with a perforated suede underlay, coupled with different gum and rubber outsoles.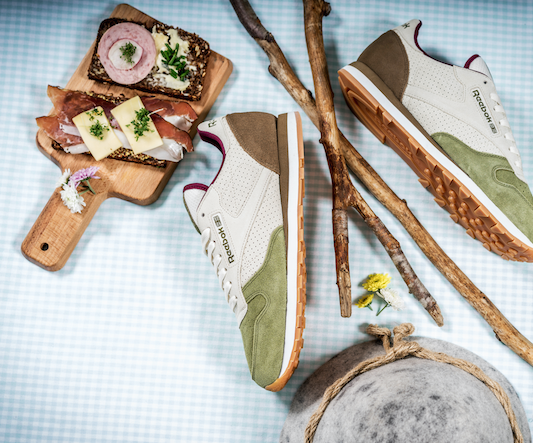 The Classic Leather "Oktoberfest" pack will retail for $74.99 each starting today at retailers including Finish Line, Shiekh Shoes, Urban Outfitters, Jack Threads, Shoe Palace, Cool J's and Reebok.com.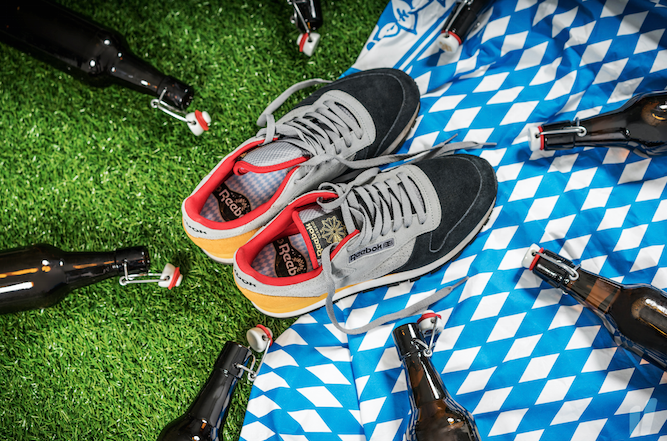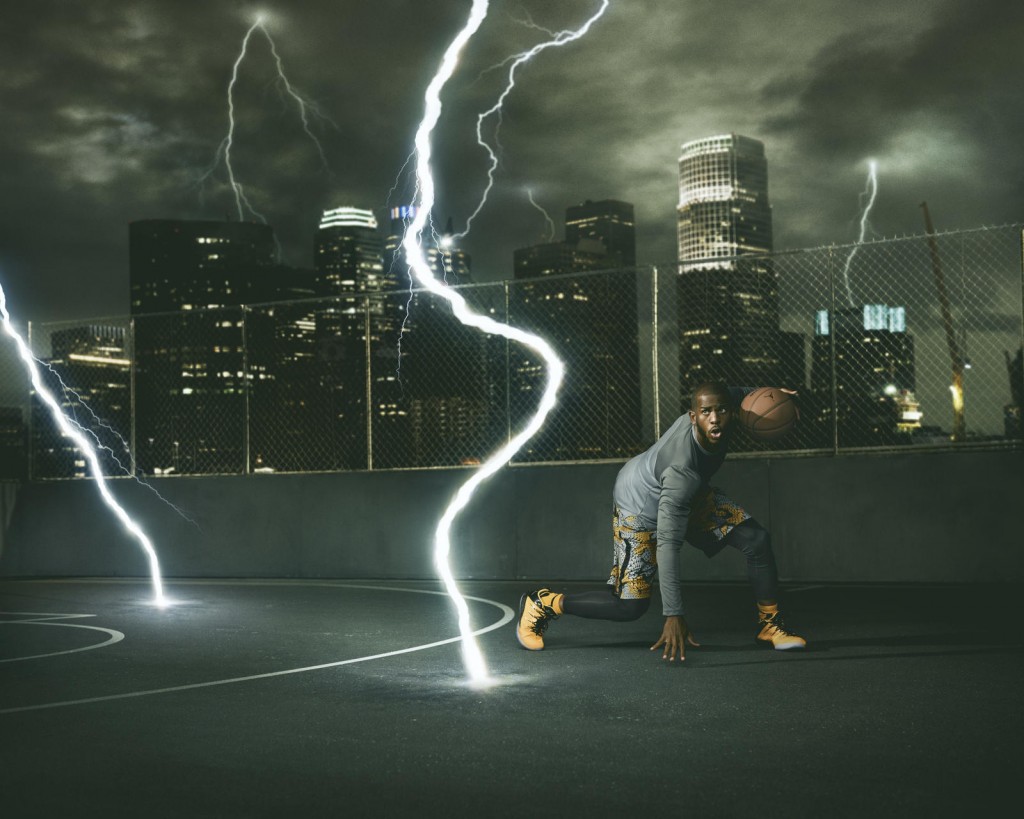 The 2015 NBA Season starts in 28 days. Chris Paul is getting ready for the new season as his new signature shoe, the CP3 IX comes out. After ten pro seasons and eight consecutive All-Star appearances, Chris Paul has demonstrated that speed plus control leads to on-court domination. With this performance equation in mind, Jordan Brand introduces "Striking Control" via the Jordan CP3.IX. The shoe, built for Paul's agile playing style, helps stabilize the foot during quick cuts and direction changes.
The Jordan CP3.IX employs several performance-driven technologies to meet the demands of aggressive play. An innovative web-lacing system offers lateral support and 360-degree lockdown. A composite mesh material and strategically placed foam form a durable and supportive upper that is also lightweight and breathable.  A full-length, breathable internal bootie provides a close, one-to-one fit.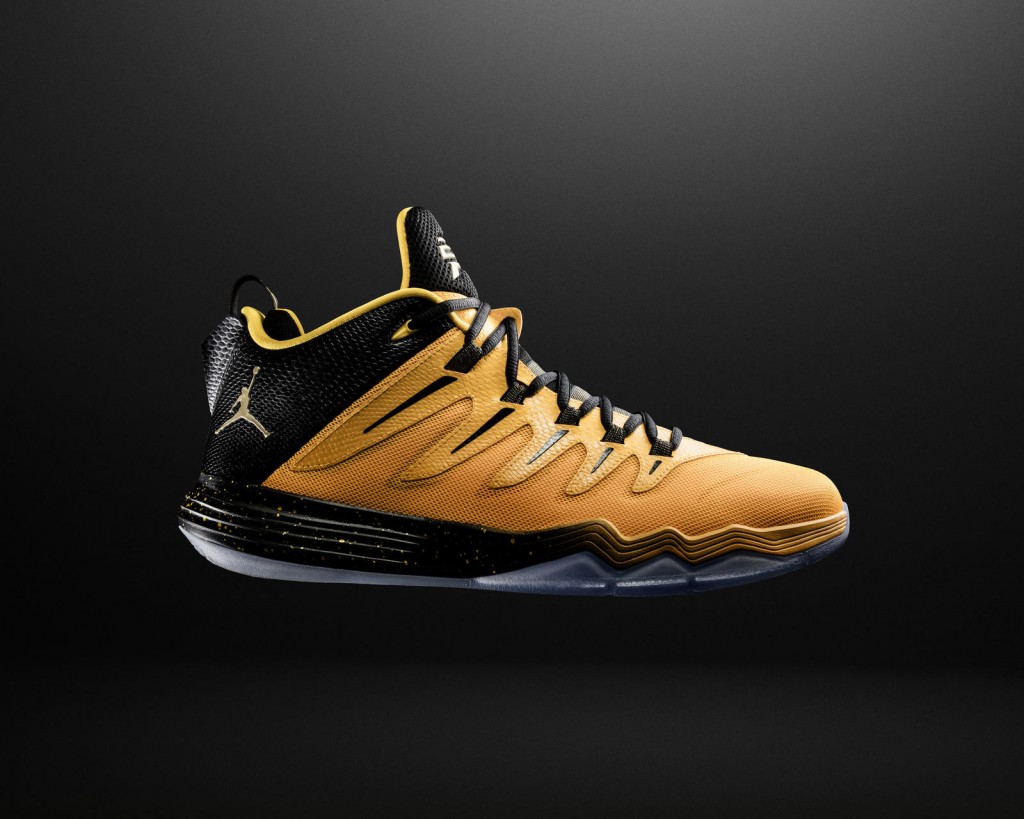 A nine-chamber Zoom Air unit in the forefoot acts like a piston for mechanical cushioning and greater responsiveness. Outrigger enhancements to the sole provide lateral stability during sharp cuts and jumps while rubber wraps the medial side, enhancing traction and control.
The Chinese character for "family" is inscribed on the outsole's toe to symbolize the player's close relationship with his family. Additionally, the chevron symbol on the sole – an icon of CP3's signature shoes – honors his late grandfather.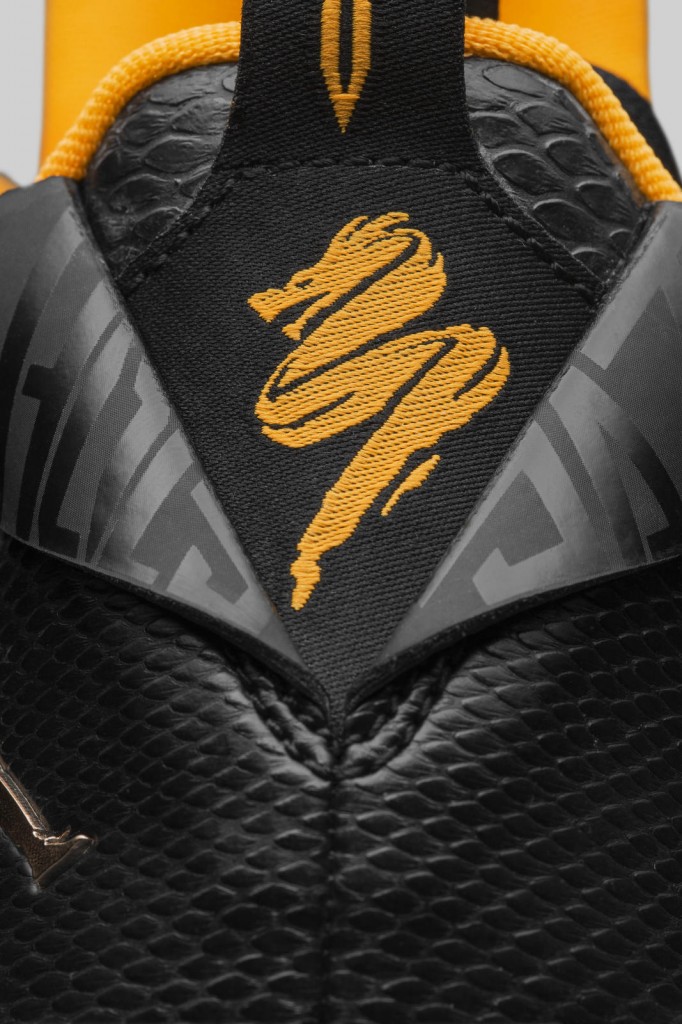 The lead colorway of the CP3.IX – Yellow Dragon – draws parallels between Paul's on-court movement and the dragon dance that celebrates the Chinese New Year. Additionally, the scholarly yellow dragon is known for its intelligence, a descriptor often attributed to Paul's play.
The Jordan CP3.IX will release in the Emerald and Yellow Dragon colorways October 1 in China for a suggested retail price of $130. The Emerald colorway will also launch in North America on October 1, followed by a general global release on November 1. Stay tuned to @Jumpman23 and Jordan.com for more information on the Jordan CP3.IX and future colorway launches.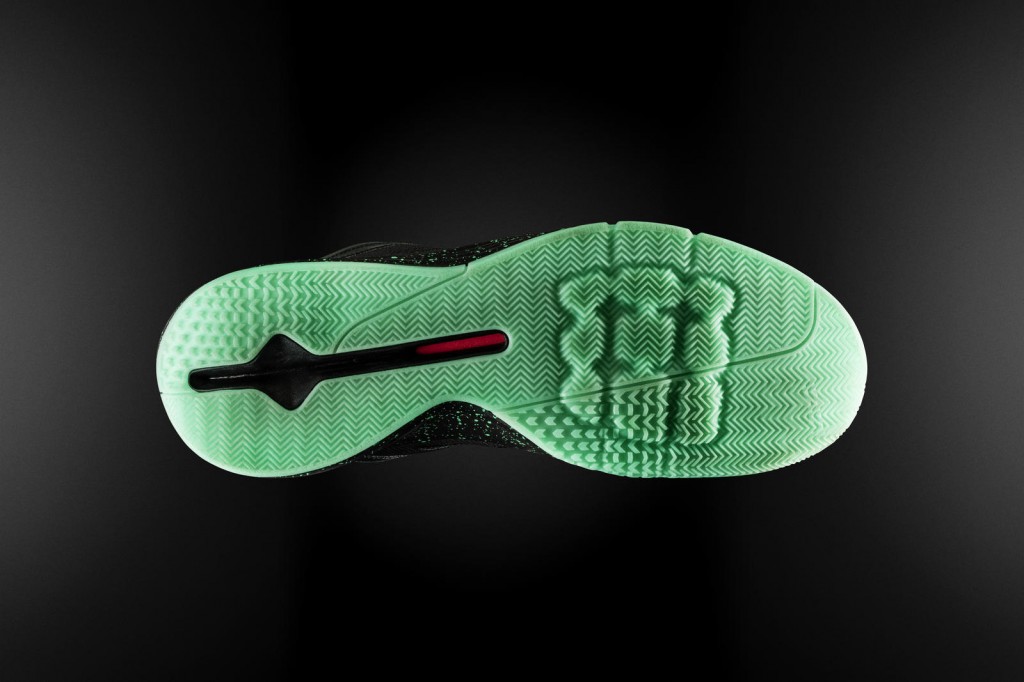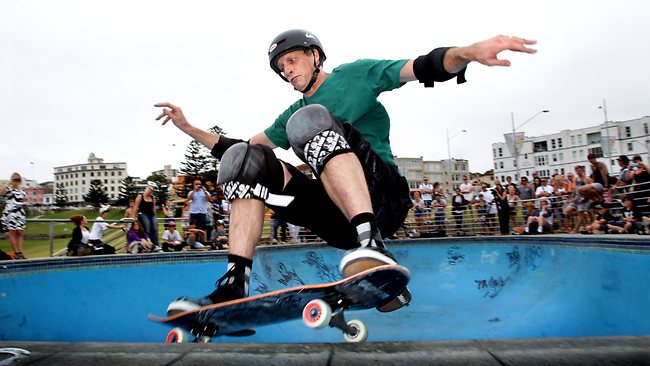 This Tuesday, September 29th, Tony Hawk's Pro Skater 5 offers a fresh take on combo-driven skateboarding, the most advanced online multiplayer experience, and a state-of-the-art skatepark builder. You get to pull off signature Pro Skater moves and extended trick combinations while playing online with 20 players at once.
You get to play as one of 10 pros, including Tony Hawk, Nyjah Huston, and Aaron "Jaws" Homoki, each with their own tricks, or personalize a skater unique to your style. There are over 80 unique missions across eight environments. Create and share the sickest skateparks using over 250 obstacles and let loose on the most twisted designs from the community. Click here for more info and to pre-order the game.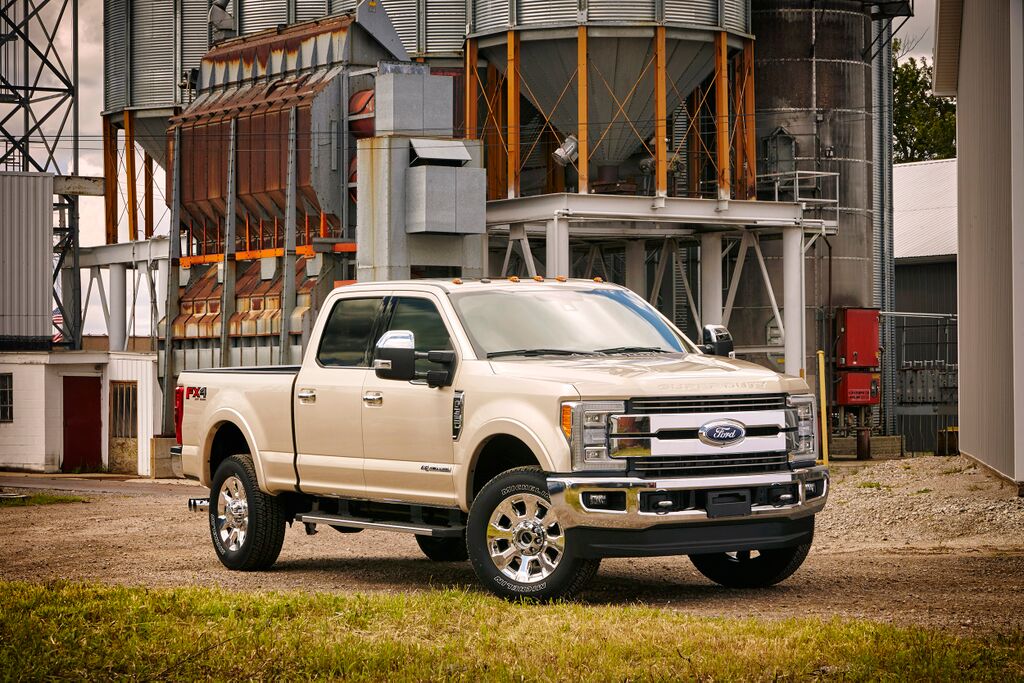 For those who love Ford, Christmas just came a bit early. Today Ford just released details and images for the new Ford F-Series Super Duty. From the first look it seems Ford is making sure that all the details are covered in the latest edition of the F-Series Super Duty.
"Ford Super Duty is the truck America's hardest-working men and women trust and depend on," said Joe Hinrichs, Ford president, The Americas. "We are helping these customers build a better world by delivering a new generation of pickups that set new benchmarks in capability, performance and efficiency."
Using advanced materials to reduce weight, 2017 F-Series Super Duty pickup truck and chassis cab feature all-new, segment-exclusive smart technology to help increase customer productivity, comfort and convenience.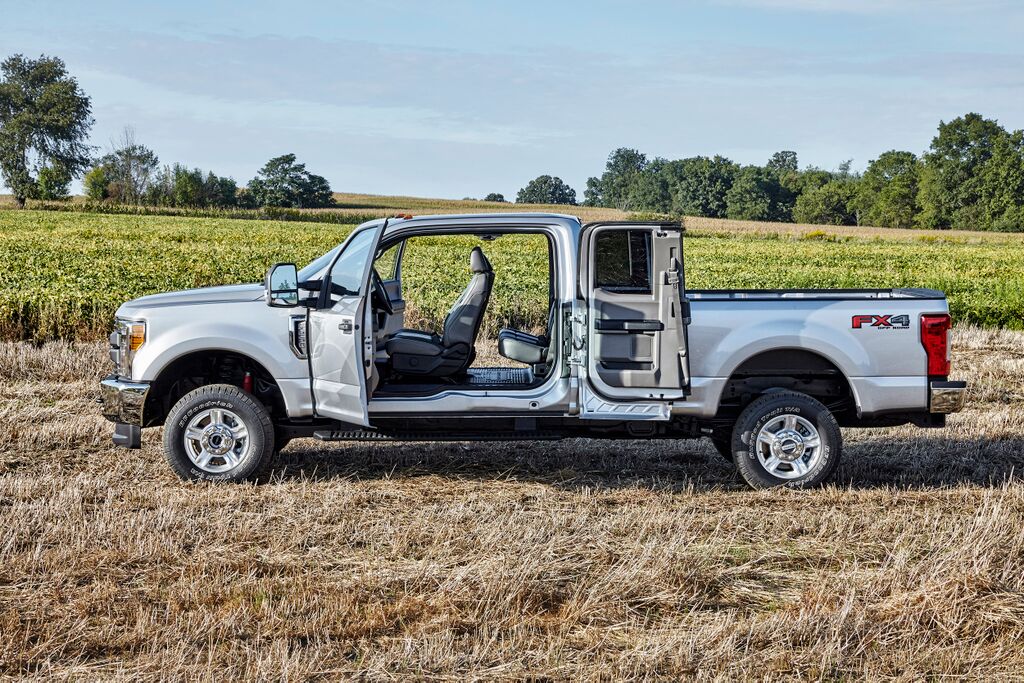 The backbone is an all-new, fully boxed frame comprised of more than 95 percent high-strength steel that offers up to 24 times stiffer than the previous frame enabling the most towing and hauling capability ever delivered by Super Duty. The new truck line features heavier-duty four-wheel-drive components, driveline, axles and towing hardware. For the first time, the Super Duty body uses high-strength, military-grade, aluminum alloy, which is more dent- and ding-resistant than the outgoing steel body and not subject to red rust corrosion.
Together, high-strength steel and high-strength aluminum alloy help reduce weight by up to 350 pounds while Ford is reinvesting additional weight savings everywhere it counts, to give customers more towing and hauling capability than ever before.
Towing is core to the Super Duty mission. All-new advanced coaching and camera technology makes conventional and gooseneck/fifth-wheel towing easier and more efficient than ever. There are 16 segment-first new features – from LED lighting to adaptive cruise control – that assist Super Duty drivers to make driving and work situations easier and more comfortable.  As many as seven cameras help customers see more angles and monitor conditions surrounding the truck, and provide better trailering than ever before.
The F-Series Super Duty has the SYNC 3, which is Ford's all-new communications and entertainment system features faster performance, conversational voice recognition and an easier-to-understand graphical interface, along with an intuitive smartphone-like 8-inch touch screen. Plus there is a lane departure warning system that provides a warning when a driver strays from a lane through a series of steering wheel vibrations that mimic rumble strips.
The second-generation Ford-designed, Ford-built 6.7-liter Power Stroke V8 diesel engine is available for pickup trucks and chassis cabs providing the highest combination of horsepower and torque ever. The 6.2-liter V8 gasoline engine comes equipped with the new TorqShift-G transmission for the F-250 pickup allowing for improved capability.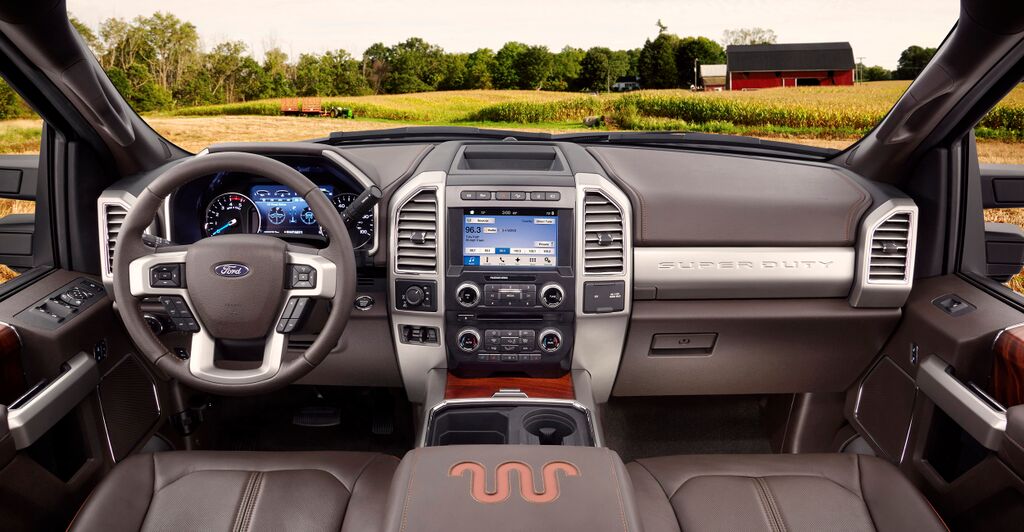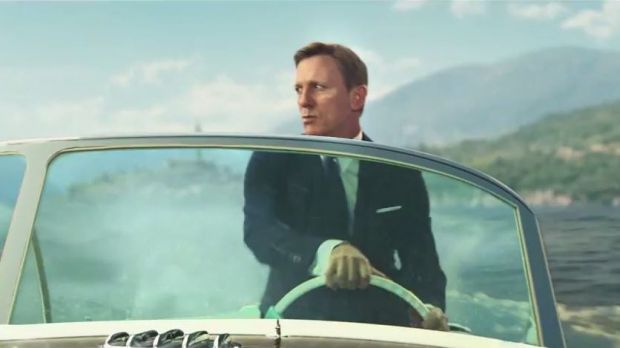 Believe it or not the most famous spy, James Bond has been in a 17 year relationship. Bond has been with Heineken since 1997's "Tomorrow Never Dies." Now with "Spectre" being the seventh consecutive film in the partnership. To celebrate Heineken created a commercial with James Bond enjoying his go-to beer.
Besides the limited edition bottles you can enter a Fandango contest. 1 in 007 wins free movie tickets and much more. The new Bond-themed Heineken bottles also feature a scannable logo on each, unlocking free movie tickets with Fandango. Using your mobile device, visit www.Heineken.com and scan the front of any Heineken Bond Limited Edition Packaging to see if you've won.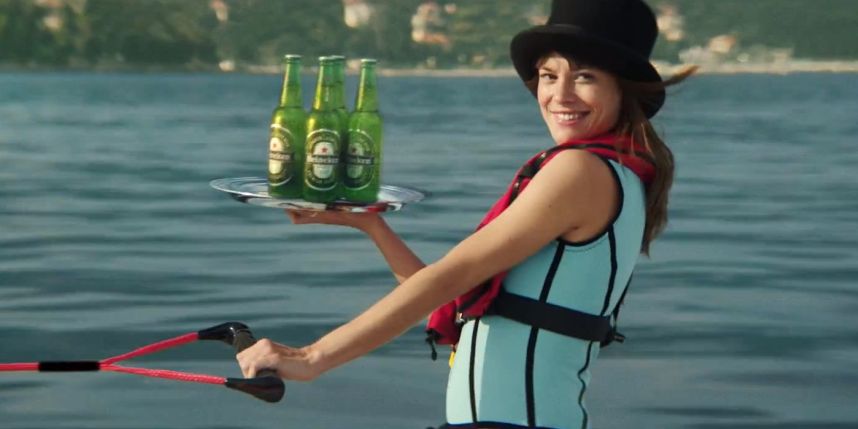 Also in November, the world's first selfie from space, nicknamed the "Spyfie," will also be commissioned. Heineken will once again push the boundaries of modern technology for its digital SPECTRE campaign, taking the world's first ever selfie from space. Nicknamed the 'Spyfie', Heineken has partnered with Urthecast to take ultra HD imagery using its camera on the Deimos satellite, currently in orbit 600km above the Earth's surface.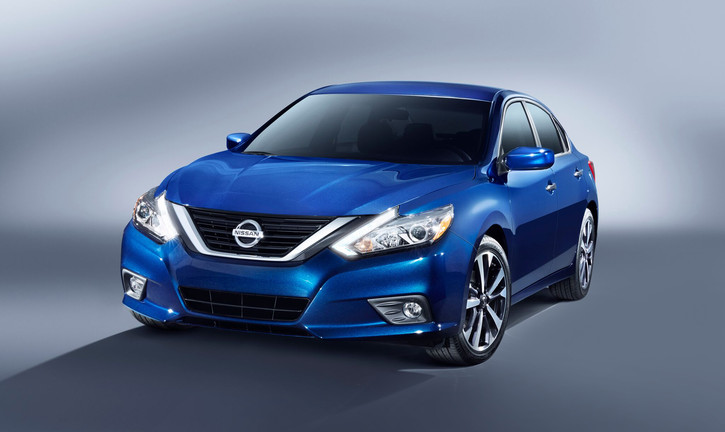 Every time at this year car companies look to showcase their new model. There might be some minor changes here and there, but the 2016 Nissan Altima is changing in every way. The 2016 Altima stands ready to build on its segment-leading growth over the past five years with a new design, new driving feel, and an improved fuel economy. The new sport Altima SR grade looks to have a wide array of enhanced technology, connectivity and safety features.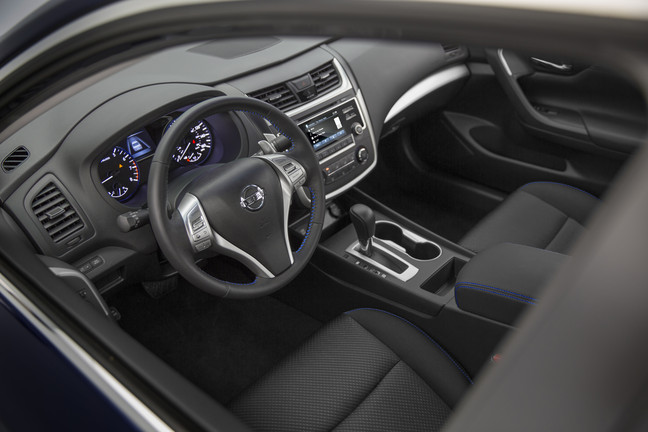 What makes the 2016 Altima new and improved? Well there is the new Nissan "Energetic Flow" design language that was launched with the new Murano and Maxima "4-Door Sports Car." There is also a refined personal space interior which includes a new C-stack and center console offering easier use which is great for those long car trips.
The engine is a 2.5-liter engine that features an expected 1-mpg increase for highway fuel economy rating, bringing it to 39 mpg and giving Altima the best-in-class standard highway fuel economy of any vehicle in the mid-size segment. The SR is there to give you an affordable sports model with enhanced handling, unique exterior and interior accents.
Safety is always important to Nissan. So their Safety Shield Technologies looks to includes segment-exclusive Predictive Forward Collision Warning along with Forward Emergency Braking and Intelligent Cruise Control and Rear Cross Traffic Alert.
As you can see Nissan has put a lot of thought and innovation into the 2016 Altima. The only question now is what color do you want it in?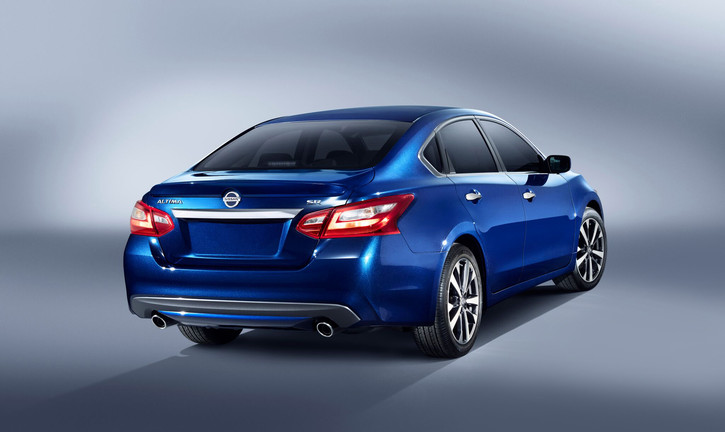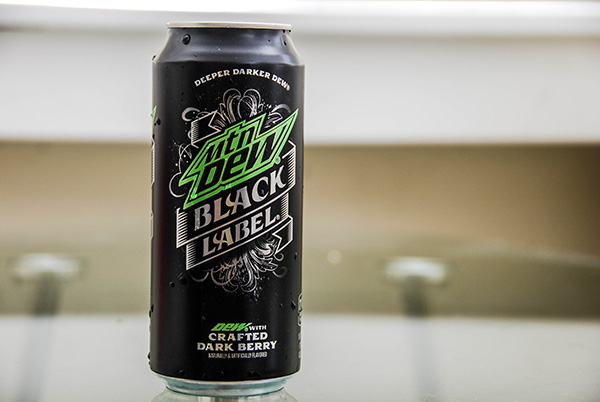 Not only are the leaves changing this fall, but a favorite drink is getting a new color as well. There is a whole new look to MTN DEW. MTN DEW has their new Black Label flavor. They are calling it a deeper and darker DEW. It is a carbonated soft drink made with real sugar and crafted with dark berry flavor and herbal bitters. They say that MTN DEW Black Label is made those for those times when DEW Nation wants to unwind, but with a "touch of class."
Beginning this Fall MTN DEW Black Label will be available at on-campus retailers at approximately 600 colleges and universities. It will be available nationwide in 2016.