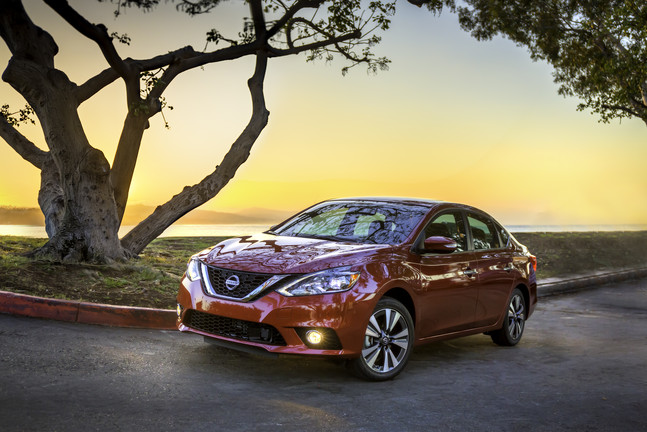 A few months back we looked at the Nissan Altima, now we are switching gears to check out the Sentra. At the Los Angeles Car Show Nissan showcased the 2016 Sentra. There are have some modifications and new designs for the new model. After 30 years on the road and more than 4 million Sentra models sold in the United States alone, the 2016 Sentra seeks to keep the momentum of Nissan's compact sedan going with a significantly refreshed design.
The exciting exterior changes reflect Nissan's new design language, bringing the elegant and refined look of the Sentra closer to the bold redesigned 2016 Maxima and Altima.  A new front fascia, grille, fenders, hood and signature boomerang-shaped headlights help to create this look.
The roomy interior will have a number of fresh features ranging from a new steering wheel to a new center cluster and audio display design. The 2016 Sentra will also be the most connected ever, offering technology options like Siri Eyes Free Voice Recognition and NissanConnectSM Services powered by SiriusXM for the first time.  NissanConnectSM offers emergency preparedness, remote access, customizable alerts and concierge services.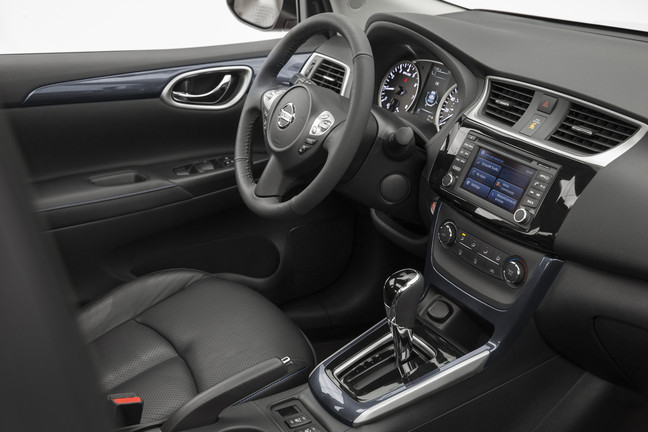 In addition to the 2016 Sentra, Nissan is launching the JUKE "Stinger Edition by Color Studio" in LA. After successfully introducing the "Color Studio" program with JUKE last year, Nissan is now offering two limited production JUKE SV models – the Black Stinger Edition by Color Studio and Yellow Stinger Edition by Color Studio. These bring together two of the most popular colors – yellow and black – with the most frequently ordered accessories from Color Studio. Both models will be available beginning in January 2016.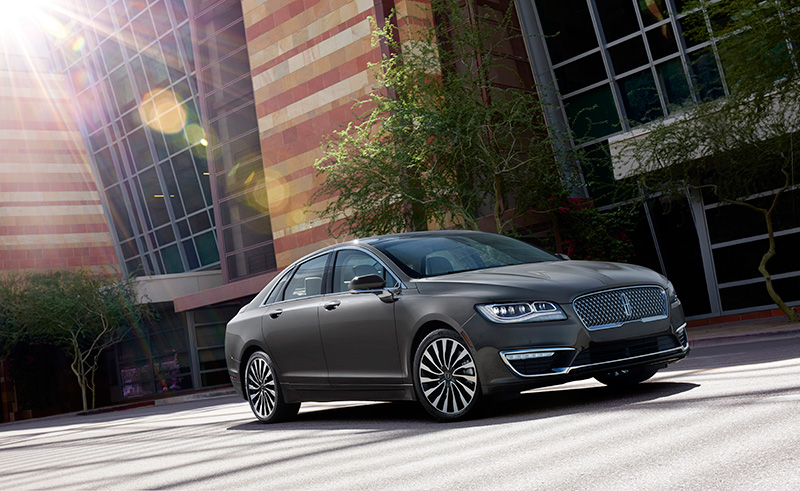 As we are approaching the end of 2015 we get the chance to check out the new car models for next year. It doesn't matter if you have been naughty or nice this year. You can still get the car of your dream soon. The new Lincoln MKZ combines intuitive technology, effortless performance and distinctive design to deliver an enhanced driving experience Lincoln calls quiet luxury.
The new Lincoln MKZ is designed to appeal to those who are looking for something different in the luxury market. From the placement of technology features such as the push-button gear shift to reimagined interior spaces including the floating center console, drivers can relish in discovering an unexpected experience based on intelligent function and beautiful form that offers, above all, an enjoyable drive.
The Lincoln Experience is brought to life through the available Lincoln-exclusive 3.0-liter GTDI V6 engine, as well as intangible elements like the quiet cabin provided by the Active Noise Control system.
Features that make the new Lincoln MKZ a haven of refined comfort include curated spaces for storage, the availability of three Lincoln Black Label interior packages with exclusive, personal in-home design consultation, available fully retractable panoramic glass roof, and concert-quality Revel® audio with specially designed doors for optimal positioning of the speakers.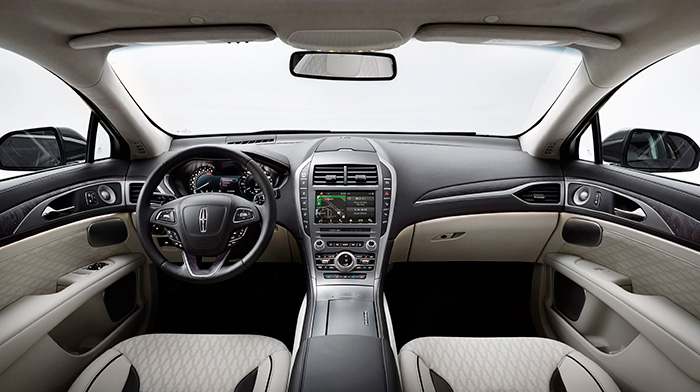 The new Lincoln MKZ is designed to make the drive ride easier and more enjoyable. Available adaptive cruise control with stop-and-go functionality automatically can slow the car, resuming higher speeds when traffic clears. The system activates the brakes automatically to bring the car to a complete stop if the driver fails to apply brakes in time.
An auto hold feature keeps the car at a complete stop without the driver having to press and hold the brake pedal – making stop-and-go driving more relaxing for MKZ owners. Available enhanced park assist uses ultrasonic sensors to help Lincoln MKZ seamlessly steer itself into a parallel or perpendicular parking spot. The car can assist with park-out as needed.
Pre-Collision Assist with Pedestrian Detection is an available technology that can help avoid some frontal crashes, or lessen the severity of such events.
An all-new, Lincoln-exclusive 3.0-liter GTDI V6 leads available engine choices for the new Lincoln MKZ. When paired with an intelligent all-wheel-drive system, the twin-turbocharged engine produces 400 horsepower and 400 lb.-ft. of torque2 for effortless performance and refinement.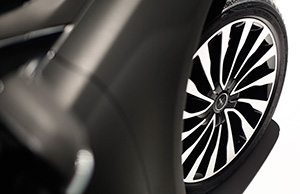 Dynamic Torque Vectoring part of an available Driver's Package for MKZ with the 3.0-liter engine, enhances cornering agility without compromising ride comfort, helping drivers enjoy a smooth, seamless experience. The new Lincoln MKZ provides a hybrid alternative as well; and a 2.0-liter GTDI, 245-horsepower2 four-cylinder engine with front-wheel drive.
Available Lincoln Drive Control allows drivers to adjust among three drive ride modes – comfort, normal and sport. The system includes continuously controlled damping, and electric power-assisted steering to provide comfortable, confident handling.
The Driver's Package for Lincoln MKZ with 3.0-liter V6 also includes 19-inch wheels, Ebony-painted calipers, light Magnetic-painted grille, Ebony interior with carbon fiber appliqués, customizable multi-contour seats and aluminum pedal covers. In addition, the package features retuned continuously controlled damping and suspension for enhanced driving dynamics. The new face of Lincoln is highlighted by available adaptive LED headlamps that help deliver cleaner, clearer lighting for drivers, complemented by the all-new one-piece Lincoln signature grille.
Inside, engineers paid particular attention to the sound and feel of new switches and dials that replace slider adjustments for easier control of ventilation and audio functions for new Lincoln MKZ customers. Commonly used buttons and USB ports are now even easier to access.
Two all-new Lincoln Black Label themes, Chalet and Vineyard, as well as Thoroughbred, deliver desired uniqueness and options paired with luxurious materials. Lincoln MKZ's available fully retractable panoramic glass roof offers the largest open-air roof among sedans.
The new Lincoln MKZ goes on sale in summer 2016.


Believe it or not actor Curtis Armstrong has been in the entertainment business for over thirty years. Fane of his work know him from his roles in Ray to his most iconic and memorable role as Boogar in Revenge of the Nerds.
Now Curtis is back to work on the new hit show Highston on Amazon. Armstrong plays the role of Uncle Billy. You can go to Amazon right now and watch the first episode for free. Then you can rate and review the comedy series on Amazon. Click here to check out the first episode and follow Curtis on Twitter at @curtisisbooger
Highston centers on the character Highston Liggetts. He is a kind and curious 19-year-old struggling to find his place in a world he doesn't quite understand. To help him cope, Highston imagines a constantly changing roster of celebrity friends who provide him with comfort and advice – much to the concern of his bewildered but empathetic extended family.
Did you know that Armstrong has been acting since before his big break in Risky Business? Curtis got his taste of acting when he lived in Geneva, Switzerland with his family as a young boy. He would visit a little theater in the old town where they showed unabridged versions of old, silent films and he began to look to the actors of the 20s and 30s as inspiration. He co-founded a theater company after attending Oakland University Academy of Dramatic Arts and later moved to New York to pursue theater and film full time. For the past 30 years, in between filming television and movies, he continued to go back to his original love and could be seen on the stage.
Below is my interview with Curtis about Highston and how he got into acting.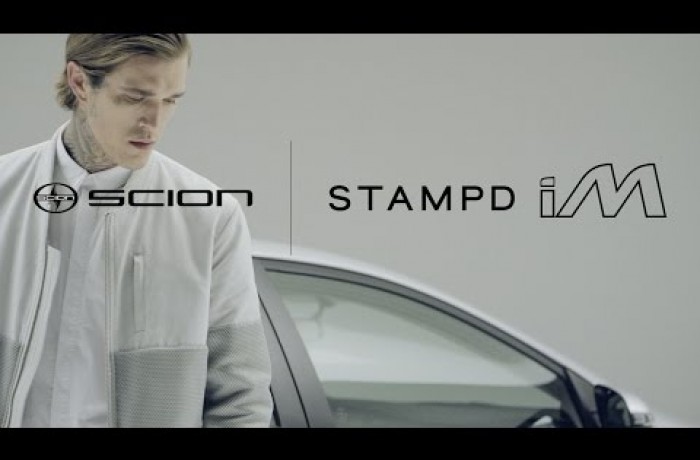 If you haven't noticed by now you might be living under a rock, but Scion is always looking to think outside the box. They are not stopping now. Scion is teaming up with Los Angeles-based lifestyle brand, STAMPD.
STAMPD was named to GQ Magazine's roster of "2015 Best New Menswear Designers in America." The brand created new looks for Scion product specialists to wear during the 2015-16 auto show season. The collection is exclusive to Scion and includes jackets, shirts and pants.
"I wanted to keep the palette for the collection muted so the clothes complement the cars," said Chris Stamp, creator and designer of STAMPD. "The details are understated, but looking closely you can see how intricate each piece is, adding a modern approach to conventional specialist wear."
"STAMPD's design aesthetic and west coast roots resonate with Scion drivers and the lifestyle brand we're building through our new concepts and vehicles," said Landy Joe, Scion's auto shows and special events manager. "We want auto show visitors to see this STAMPD partnership up close and learn how Scion is infusing our cars with the same creative passion."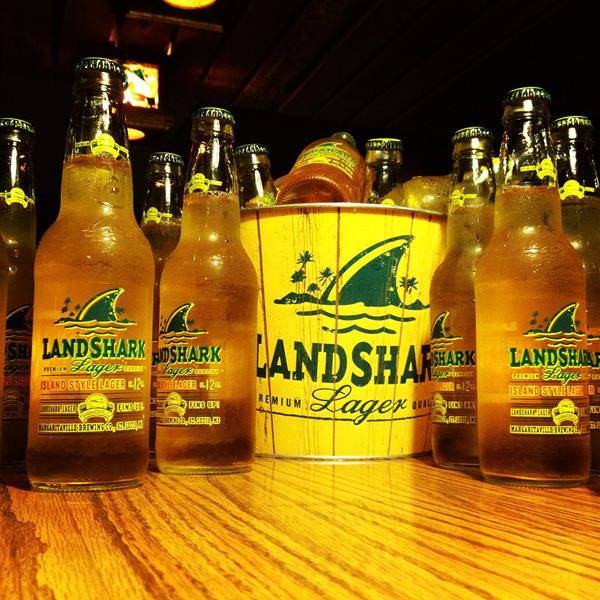 It's cold outside. Even in Los Angeles. Thanksgiving is next week and we're in full-blown holiday mode, folks. There's no getting around it. You can't leave the house without a jacket anymore. Beach plans are on hold for the foreseeable future. Winter is most definitely coming.
But that doesn't mean you have to abandon sunshine entirely. Is that what Jimmy Buffett would do? Of course not. If you invited Jimmy Buffett to a holiday party, the guy's not going to show up with a six pack of dark winter brew. Buffet would arrive with a tropical style lager of some sort. And you know what? You should to the same thing.
This holiday season, don't greet the bitter cold with an overly hoppy winter ale. Choose something lighter, sunnier. Something that reminds people of warmer times; happier times when jackets could be left at home and board shorts could be worn any/everywhere. This season, go against the grain and arrive at your holiday shindig with the beer that took home the 2015 gold medal for tropical style lager from the North American Brewers Association, LandShark Lager.
LandShark is like a mellower Modelo. It's more savory than a Corona. It's light without being water-like. It goes down easy and breezy and it makes you want to avoid closed-toed shoes. It's one of those beers that are best consumed in groups – groups of bottles for groups of good people. LandShark replaced Corona as the official beer of Margaritaville back in 2006, so you know Jimmy Buffett approves. It's brewed in Jacksonville, Florida and the 4.6% ABV brew is part of the Anheuser-Busch family.
LandShark goes great with lime or just on it's own. You can pair this brew with tacos or jerk chicken or fish or plantains or anything that takes you to a happy beach-like environment. While it goes without saying that most beers are best served extra cold, it's especially true for this island lager. The colder, the better, no matter what the forecast says.
While other folks might reach for dark and heavy beers or bitter pales that pucker up your palette, choose sunshine instead this holiday season. This stuff is readily available at any BevMo, but if you want to find the closest LandShark near you, use the official site's store locator.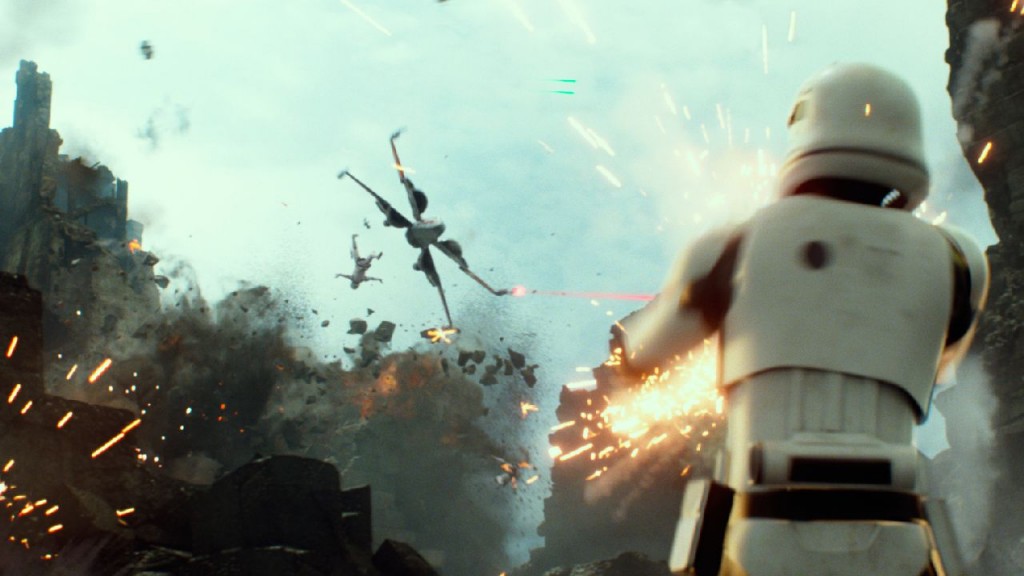 "Star Wars: The Force Awakens" is about a month away. Disney is letting out new trailers for TV weekly it seems. In this one we see the main characters Rey and Finn working together to take down the First Order. Could they take over the Falcon for Han Solo and Chewbacca?
There are even a scene where the two are flying the Millennium Falcon. We even get to see a sick combat scene with an X-Wing taking down a TIE Fighter.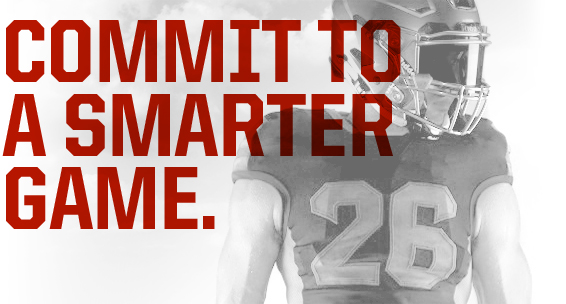 Earlier this year Riddell reached out to the football community to commit to "smarter" tactics both on and off the field. Riddell, who is the leader in helmet design and innovation recognized seven teams for going above and beyond in creating a better, safer game as part of its first-ever Smarter Football initiative.
The seven programs, which span youth and high school teams, will receive a combined $100,000 in equipment grants from Riddell. The donations include the InSite Impact Response System and SpeedFlex helmet – two of Riddell's most advanced football protection technologies.
The Riddell 2015 Smarter Football Grant recipients are:
Juniata Thundercats Youth Organization (Philadelphia, PA)
Westlake Village 101 Warriors Youth Organization (Westlake, CA)
Pioneer High School (Whittier, CA)
Ypsilanti Panthers Youth Organization (Ypsilanti, MI)
Boyne City High School (Boyne City, MI)
Natick Youth Football (Natick, MA)
Jensen Beach Falcons (Jensen Beach, FL)
As the game evolves, so too does the technology and techniques that will push the game forward. Riddell created the Smarter Football program to promote smarter tactics and is excited to reward these programs for doing their part in bringing the game into the future.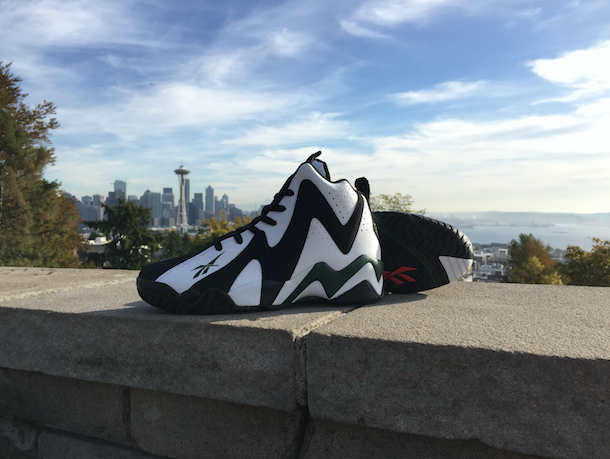 The original Kamikaze silhouette proves that an OG model will never go out of style. The shoe worn by Seattle basketball legend Shawn Kemp is black and white with hints of green, which pay homage to his heritage on the court.
Although the shoe was first launched in 1996 as a nod to the Reign Man, this ground breaking style has remained one of the most iconic basketball shoes of all time. Both the basketball player and street fashion connoisseur will love the aggressive design which is paired with Hexalite technology for incredible support as well as style.
Pick up your pair of Kamikaze II OG's on Black Friday, November 27th, for $114.99 at Finish Line, Sneaker Villa, Jimmy Jazz and Reebok.com.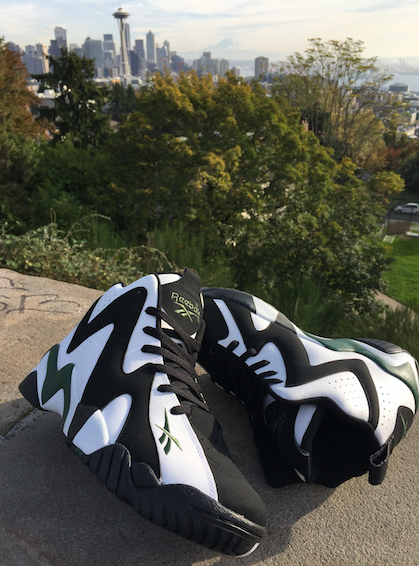 I have been lucky enough to be part of the Crown Royal Your Hero's Name Here program. Crown Royal, NASCAR and The Brickyard 400 team up to support those who make this country great. Crown Royal just released the nominations for the 2016 Brickyard 400 race. The past winners are very deserving and humbled by the honor. I am so glad to see their story told.
Concluding a weeklong celebration of heroes, individuals across the country were recognized as inaugural nominees for the program. Each individual was given access to a special experience – receiving tickets to award shows, professional football games and the upcoming Phoenix NASCAR race.
Here are some of nominees: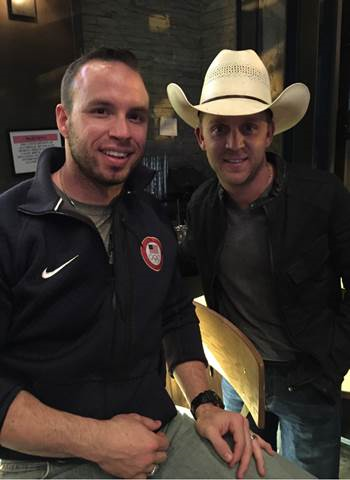 US Army Veteran and Olympic Bobsledder Dallas Robinson, nominated by country music singer Justin Moore. Moore invited Robinson and his wife Chelsea to Nashville for one of country music's biggest weeks, during which they went to the big show and attended VIP parties alongside artists.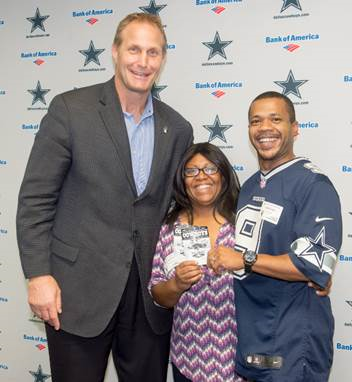 In Dallas, TX two local heroes, Army Veterans Trista Hopkins-Neal and Phil Robertson, received tickets to last Sunday's Dallas game, delivered by US Air Force Veteran and former Cowboy Chad Hennings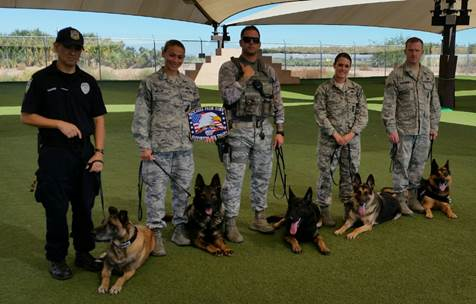 In Phoenix, Packages From Home nominated a group of active duty Air Force officers from Luke Air Force Base and presented them with tickets to this weekend's NASCAR race
Last night in honor of Veteran's Day, veterans and their families were treated to unforgettable performances by some of country music's biggest stars including Justin Moore, Little Big Town and The Band Perry at CBS Radio's first ever Stars and Strings concert. Before the concert kicked off, guests had the chance to submit nominations.
To nominate a hero, adults 21+ can visit CrownRoyalHeroes.com and submit their heroes for consideration from now until February 28, 2016. After, five finalists will be chosen and adult consumers will be able to vote for the hero they think is most deserving of the honor where one individual will see their name in lights at Indianapolis Motor Speedway.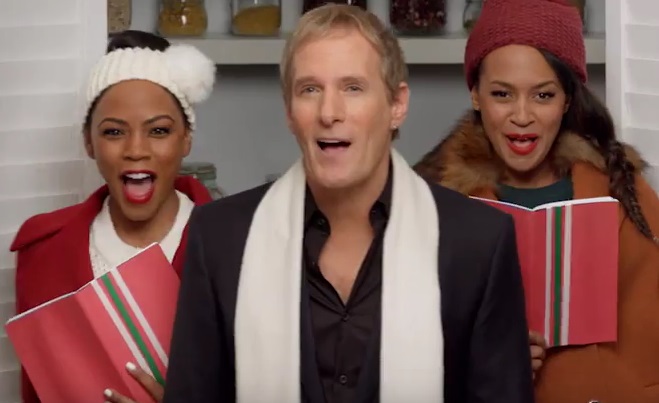 Some might know Michael Bolton from his singing career while others know him from the hilarious Jack Sparrow video with The Lonely Island group. Now Bolton is teaming up with former NFL quarterback Matt Leinart to vie for a family's attention for the holidays. Would you rather play football with Matt or sing with Michael?
See what this family chose in the video below. Make every day a holiday with the new Triple Treat Box from Pizza Hut which includes two medium one-topping pizzas, an order of bread sticks or flavor sticks and a Hershey's Ultimate Chocolate Chip Cookie for just $19.99.