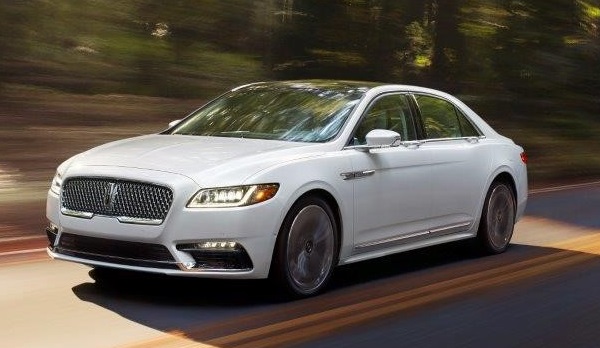 Lincoln just added something very cool to their car buying experience. Today Lincoln announced their new Pickup and Delivery Service across all 2017 nameplates starting with the all-new Lincoln Continental. The exclusive standard service builds on the brand's commitment to providing a human, warm and personal experience at all Lincoln dealerships.
Lincoln Service Valet will pick up a client's vehicle at an agreed location and, provide a complimentary Lincoln loaner vehicle, and then take the client's vehicle to the dealership for service. Once complete, clients can arrange for their washed and serviced vehicle to be returned to them at the location of their choice.
"Lincoln Pickup and Delivery service revolves around complementing our luxury vehicles with outstanding luxury experiences," says Andrew Frick, Lincoln North American director of sales and services. "This kind of Quiet Luxury provides an exclusive and personally crafted service experience that enhances their lifestyle and saves them what is a true luxury item – their time."
This exclusive Pickup and Delivery marks another milestone in Lincoln Motor Company commitment to merge great products, an outstanding experience and impeccable service – part of its original 2012 business plan. Since Lincoln began this journey, it has delivered four all-new products in four years, established a dealer network in China, built brand awareness, and increased volume for the brand and Lincoln products.
As part of Lincoln's ongoing client experience efforts, these successful programs have already been implemented:
Lincoln Concierge: A trusted personal advisor – like the most attuned hotel concierge – assists clients 24/7 online at www.lincoln.com. While other luxury brands offer similar services, only Lincoln provides clients with an opportunity for video chat with a live person.
Black Label: Started in 2015, the number of participating dealers has increased to more than 90 committed locations. Black Label provides personalized shopping with dedicated personnel in the showroom, online, or in locations convenient to clients. Specially trained Black Label experience liaisons meet prospective clients at their home, office, or anywhere within 30 miles of the showroom to begin the experience. Acting as a personal shopping assistant, the liaison helps clients identify their ideal vehicle by sharing paint and wood trim samples, as well as material swatches. Lincoln Black Label owners enjoy special privileges – ranging from extended premium service and maintenance coverage on wear items to Culinary Collection membership that provides access to a curated list of restaurants from coast to coast.
Date Night: This extended test drive allows qualified buyers the chance to experience a Lincoln vehicle for up to 48 hours. In 2015, Date Night resulted in more than 11,000 sessions at select dealers, prompting nearly an 11 percent increase in Lincoln purchases. The program attracted nearly 70 percent of clients who had been with other luxury nameplates.
Lincoln Institute: Training for key client-facing individuals is provided through Lincoln Institute. The program, which combines all of the brand's training efforts under one umbrella, has been expanded to include all Lincoln dealers. Lincoln Institute includes not only hospitality training, but an all-new series of workshops that provide participants with tools to help local teams develop and execute processes consistently for luxury clients.
Pickup and Delivery is an important milestone in Lincoln's commitment to providing personal client services to match its unique luxury products, coming at the perfect time as Lincoln prepares to launch the much-anticipated 2017 Lincoln Continental.
The all-new Lincoln Continental returns as the brand flagship this fall, offering first-class travel for clients in America and China through warm, human touches and a contemporary design. The full-size sedan is designed to appeal to culturally progressive clients who define luxury on their own terms – craving superior quality, craftsmanship and safety.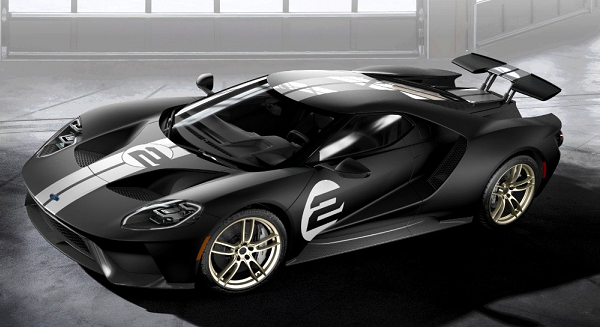 If you already loved the 2017 Ford GT you will get even more excited when you see the latest edition. Ford recently announced that the all-new 2017 Ford GT will be available in a limited edition Heritage edition, honoring the GT40 Mark II driving at Le Mans in 1966 – part of the historic 1-2-3 Ford GT sweep.
The Ford GT '66 Heritage Edition features a Shadow Black exterior in either gloss or matte finish with silver stripes and exposed carbon fiber package. The car sports Frozen White #2 hood and door graphics, and 20-inch one-piece forged aluminum wheels in a gold stain clear coat with black lug nuts. All-New 2017 Ford GT '66 Heritage Edition Pays Homage to Historic Livery on 1966 Le Mans Winner.
This edition will have the  unique black and silver-stripe livery celebrates 1966 Le Mans-winning GT40 Mark II race car driven by Bruce McLaren and Chris Amon. The Ford GT '66 Heritage Edition honors the historic No. 2 race car limited to 2017 model year only and features exclusive race-number graphics, and unique interior colors, materials and appointments.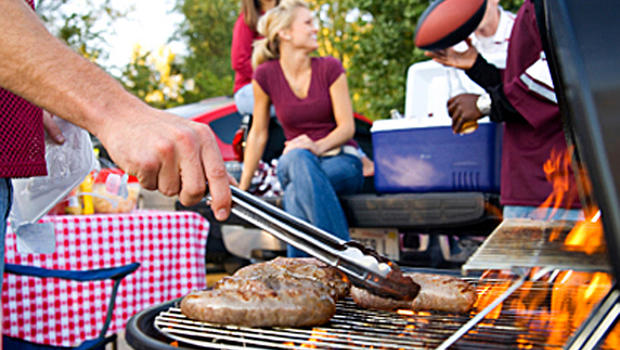 In a few days we will be celebrating America's Independence from England. As we get our grills and shopping lists in order we thought we could help out your 4th of July menu with these great recipes below. From burgers to cocktails we here at MANjr have you covered.
Red, White, & Blue Chili Cheeseburger – From Hormel Chili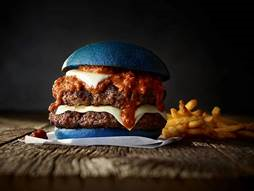 Directions:
Contact your local bakery to place a special order for blue burger buns
Cook your burger by preferred method
Top with white cheese of choice
Heat can of red Hormel Chili according to package directions
Add red Hormel Chili to burger
In-Tea-Pendence Day
3/4 oz Jack Daniel's Single Barrel Select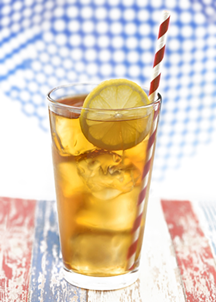 3/4 oz Jack Daniel's Single Barrel Rye
1/2 oz Jack Daniel's Single Barrel, Barrel Proof
1/2 oz Giffard Peach
1/2 oz Simple Syrup
3 oz Unsweetened Iced Tea
Directions:
Shake all with ice. Strain over ice into pint glass. Garnish with a lemon wheel.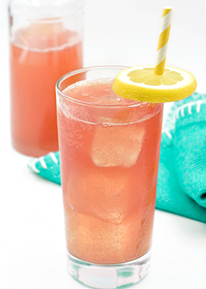 The Bottle Rocket
10 oz Jack Daniel's Gentleman Jack
10 oz Watermelon Juice (blend fresh watermelon and fine strain)
5 oz Fresh Lemon Juice
5 oz Simple Syrup
3 oz Water
Directions:
Add all ingredients into a DrinkMate soda bottle. Carbonate per directions of machine. Fill into 187ml bottles and cap. Keep in refrigerator and serve with ice and lemon when ready. All tools can be purchased on Amzon.com
Pass The TABu
3 oz Jack Daniel's Single Barrel Select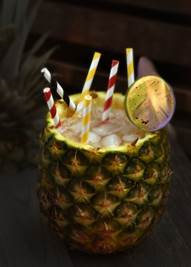 1 oz House-made Orgeat
1 oz Velvet Falernum
.5 oz Ray & Nephew Overproof Rum
1.5 oz Fresh Lime Juice
.5 oz Maraschino Liqueur
3 Dashes Angostura Bitters
1 oz Sweet Vermouth
Ground Nutmeg
Directions:
Shake all ingredients vigorously with ice. Pour into pineapple shell. Serve with a flaming lime and several tall straws for sharing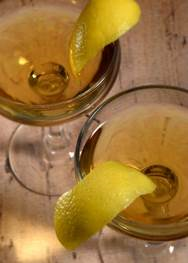 Verdant Voie
1 oz Jack Daniel's Gentleman Jack
1 oz Green Chartreuse
1 oz Carpana Antica Sweet Vermouth
Directions:
Gently stirred and poured. Wide lemon twist garnish and served in a Coupe glass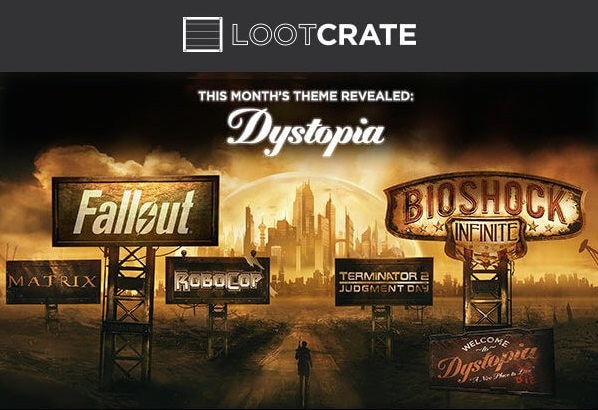 Many people hope the future is filled with unlimited tech like flying cars, but what if the machines turn on us? Films like The Matrix and Terminator show those possible gloomy futures. Hopefully we won't become batteries like our friends Neo and Morpheus.
How about we focus on the present? This month Loot Crate is celebrating the Dystopian themes of the future. From The Matrix to Fallout, Loot Crate has you covered. In the June cate some of the items are a T-shirt, a Dorbz figure, the famous Loot Pin, and much more.
If you are new to Loot Crate I will be happy to break it down for you. You will receive about four to six items over $45 of retail value in every crate. You can even get a discount and special gifts if you sign up for a 12 month plan. These crates are money. Below you can check out my unboxing video from Loot Crate. I was thrilled to get a RoboCop T-shirt in this month's crate.
Like what you see? Get a subscription. July's theme is very futuristic.  They have packed July's crate with items from some of pop culture's favorite predictions of science and the future like Star Trek, Futurama and more. Make sure you subscribe by 7/19 at 9pm PST to get July's crate!
There are different themed crates as well. There is a Loot Anime, Loot Gaming, Loot Pets, Firefly, and LVLUp. They even have limited edition Star Wars and Call of Duty crates. You can pick out the best one that fits your style and your budget. Go to www.lootcrate.com for more info on each one and to start your subscription today!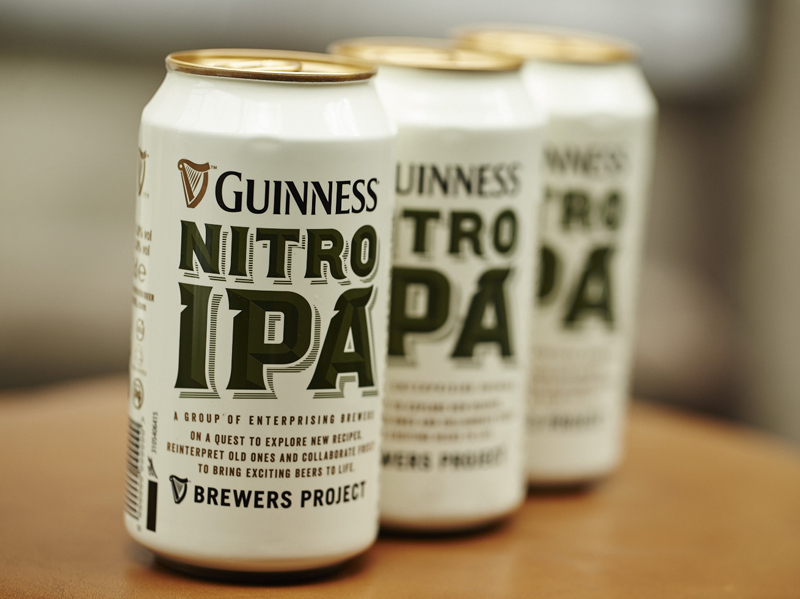 Last year Guinness asked me if I wanted to take part in the Guinness BBQ Challenge. I immediately said yes! I am a fan of Guinness and couldn't wait to try their new Guinness Blonde American Lager. Now as we fast forward to the present Guinness asked me to step up once again and take the Guinness BBQ Challenge.
This time I needed to use their Guinness Nitro IPA. This is a yearly trend that I could get used to. This year I decided to grill a flank steak and make a steak salad. It is a dish perfect for the summer. I got a steak that you usually would get when making fajitas. I took some Nitro IPA, dry Italian seasoning, a bit of olive oil and  put all of those ingredients with the steak in a Ziploc bag.
I marinated the steak for about half a day. I got the grill up to 400 degrees. I opened up the bag up and smelled a fantastic steak marinade. I grilled the steak for seven minutes on each side. I then put that steak in some aluminum foil for about eight minutes to capture the juices. Before I started up the grill I made a salad with my vegetables of my choosing. I put that salad in the fridge when I began to grill. As the steak was settling in the foil I took out the steak and cut it up to bite size pieces and put it over the salad. I added some Italian dressing. Man it was delicious. My family and I enjoyed it so much that it will be a summer staple meal for us.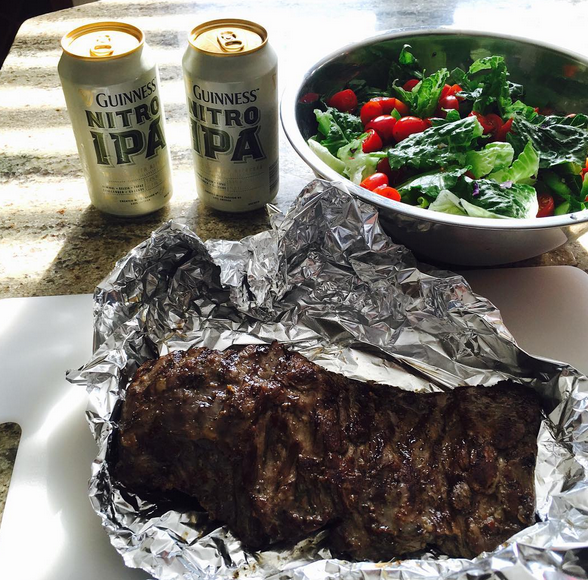 Think you can whip up a great meal with Guinness? If you are 21 years old or older go for it. If you take the challenge make sure you use the hashtag #GuinnessBBQChallenge and tag @GuinnessUS
Please Note: I am working in partnership with Guinness for this this campaign. All thoughts/opinions are 100% my own. Please Drink Responsibly.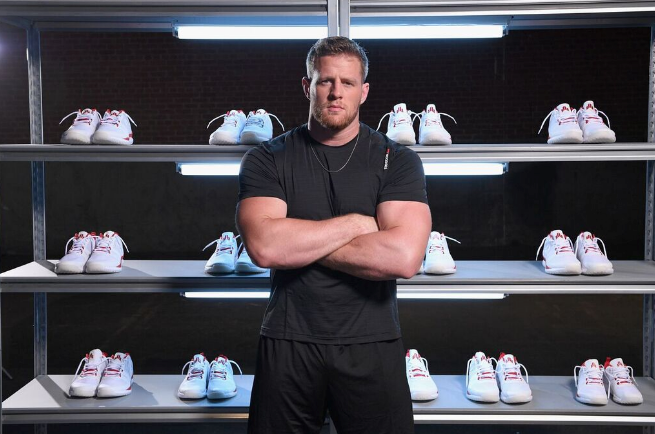 You can never question J.J. Watt's heart and determination. Reebok feels the same way. They teamed up with the Texans star player to launch Watt's sneaker called the JJ I. The  JJ I provides the athlete who wears it with ultimate heel to toe stability. The raised topline midsole keeps the foot locked in on top of the platform for increased support, while the outsole provides multidirectional traction for strong, dynamic grip during the most intense agility workouts.  In the mid-foot, FlexCage technology, a substructure cage with webbing tie-downs integrated into the upper, provides the lock-down feel without sacrificing agility and responsiveness, ensuring maximum transition of power. A second cage is integrated into the toe for added protection during jumping and pushing exercises.  The JJ I also introduces Reebok Liquid Foam technology for the first time, which allows for rapid reaction to every impact.
"I've trained in many different shoes throughout my career, but there was never one that I felt was clearly the best shoe to get the job done," said J.J. Watt. "So I decided to build one and with the help of some great designers, I am proud to say that we have created the best training shoe I've ever worn. We spent over a year making sure that this shoe would perform at the highest level on any surface for any activity. Everyone has their own personal vision of greatness, the JJ simply ensures that you have the right tools for the hunt."
The JJ I will be available for $99.99 on Friday, July 15th at retailers including Reebok.com, Academy, and additional stores nationwide.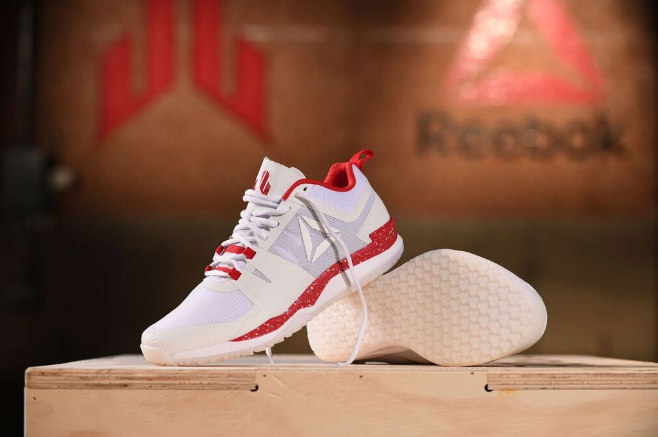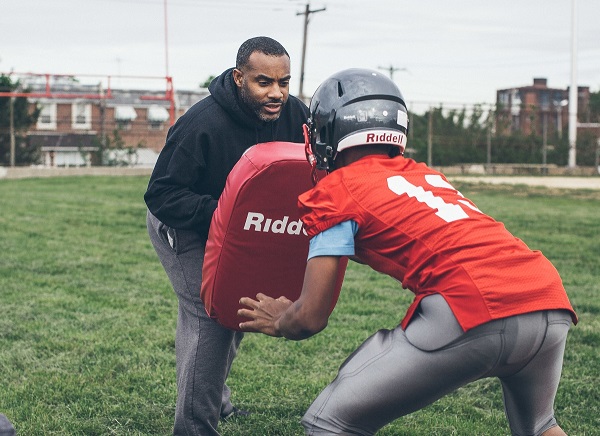 We all love football. Whether it is from the pro level to college to high school we enjoy watching the games and rivalries unfold. Still we want all the players to be safe. Thankfully tThis week, Riddell kicked off the second season of its Smarter Football program, a grassroots campaign that recognizes and rewards those who advance the sport through a commitment to safer, more intelligent practice and playing habits.
As part of the program, Riddell is donating a total of $100,000 in equipment to the teams that best articulate how an equipment grant will strengthen their ability to implement a safer, smarter game on and off the field. Parents, players, coaches and fans can now apply for a chance to win an equipment grant for the upcoming 2016 football season at smarterfootball.riddell.com.
Last year, Riddell received hundreds of submissions from teams at all levels of play. Seven teams in all received an equipment grant from Riddell, including the Juniata Thundercats, a youth program from northeast Philadelphia. Now is your chance to work with Riddell.


Bud Light is looking to make America great again. They are looking give us a reason to get out of work on time. Bud Light is rallying to bring back Happy Hour this summer. They are even putting their money where their mouth is by giving away free beers all summer long as a reward for leaving the office in time for Happy Hour. For Bud Light Happy Hour start at 5PM.
Bud Light recently polled employed Americans and found that almost half haven't left work at 5PM on a Friday in over a year.  On top of that, 60% of Americans have not been to Happy Hour in the same amount of time. This means that instead of time spent hanging out with friends and enjoying a refreshing Bud Light, on Friday afternoon at 5PM they find themselves at their desk, toiling away to get one last report out before the weekend.  Bud Light is taking a stand!
Beginning today, Bud Light is  encouraging working people ages 21 years old and older across the country to stand up, walk to the nearest bar or fridge, crack open an ice cold Bud Light, raise one to right now and TAKE BACK HAPPY HOUR!
Go to BudLightHappyHour.com to access the perfect toolkit to help you get out of work on time.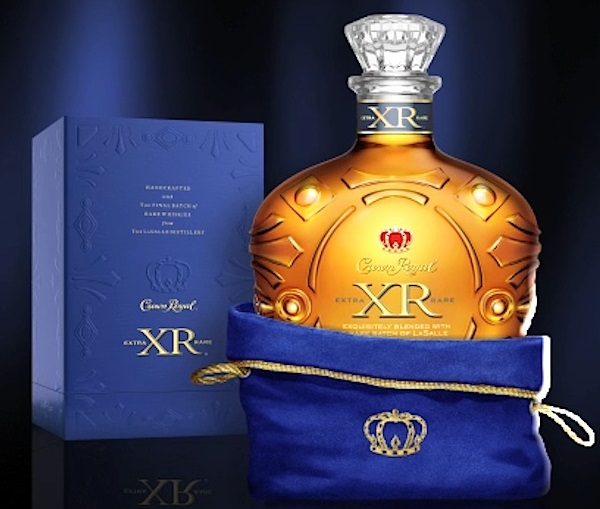 What do you get your teammates after stopping a 52 year championship drought? You get them one of the best whiskys out there. Since returning to Cleveland as Kings of the city, Cavaliers player Mo Williams gifted bottles of Crown Royal XR to the entire 2016 Cleveland Cavaliers championship team. Williams shared the special bottles on his Instagram account stating, "Started with a goal, finished with a crown. Love my brothers! #Champs." The bottles of $130 whisky come enclosed in a velvet, blue bag that were embroidered to reflect the team's achievement. And what better gift to get for his Cavalier teammates, than one originally created for Royalty?
The team received the bottles from Mo this afternoon, and he had the following to say about their accomplishment: "My team played their hearts out and for that we reign as league champions. My gift to them is a commemorative bottle of Crown Royal XR to celebrate like Kings!"
So Cleveland fans follow Mo's lead and pick up some Crown Royal XR and celebrate the team's championship responsibly.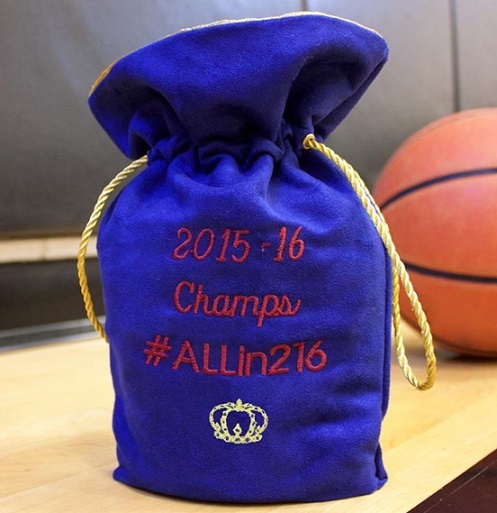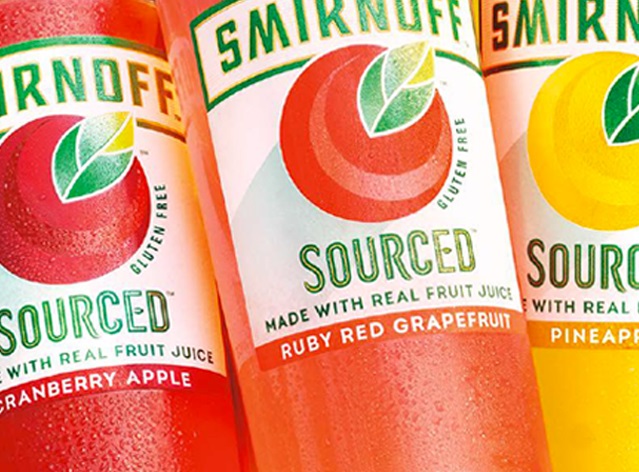 The days are getting warmer and people are going to be hanging outside with friends. As the summer hits people are looking for refreshing drink options. If you are looking for something new you might want to check out these cocktail recipes inspired from Smirnoff.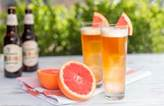 Summertime Shandy
1.5 oz Smirnoff Sourced Ruby Red Grapefruit
.5 oz Lemon Juice
.5 oz Simple Syrup
Top with Guinness Blonde American Lager
Sourced Pina Colada

2 oz Smirnoff Sourced Pineapple
.75 oz Lime juice
1 oz Coconut Water
1 oz Coconut cream (coco lopez)
Shaken & served over crushed ice OR Blended with ice (Frozen)
Garnish: Float of Dark Rum, Fresh grated nutmeg, pineapple leaves, pineapple slices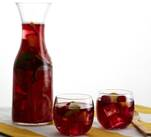 Sourced Sangria
1.5 oz. Smirnoff Sourced Cran/Apple
1.5 oz. dry Red wine (or White wine)
.5 oz. orange juice
.5 oz. simple syrup
Build all ingredients over ice & stir to combine. Top with splash club soda
Pack with fresh fruit: apple slices, orange slices, cranberries or pomegranate seeds (seasonal)
Sourced Spritz

1.5 oz Smirnoff Sourced Ruby Red Grapefruit
.75 oz Italian Aperitif bitter (Aperol, Campari)
.5 oz lemon juice
.5 oz simple syrup
Shake all ingredients with ice & strain into rocks glass. Top with Club soda. Garnish with grapefruit peel or grapefruit slice