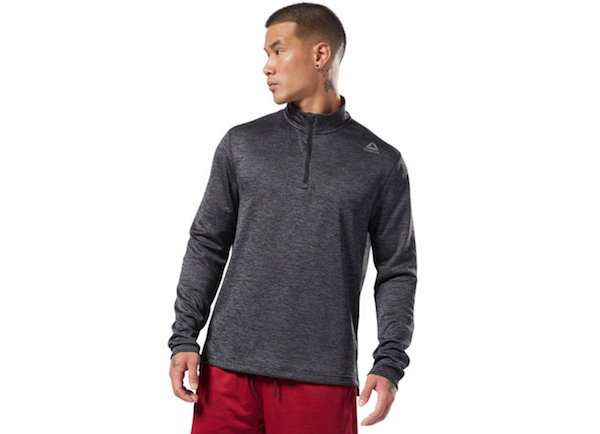 Reebok is not just hot kicks and great performance sneakers. Reebok also has a bunch of great gear that you can rock in the gym or when you are hanging with your friends. They have a few different lines of clothing that you can add to your wardrobe and even match them up with your favorite Reebok kicks.
So as Fall approaches here are a few items that you should pick up and add a fresh look to your wardrobe. Plus these clothes won't break the bank.
Reebok Double Knit Quarter Zip
Check this one off your must-have list. This men's performance-primed pullover is versatile enough to help warm up a chilly workout or add comfort to a lazy Saturday. Double knit with Speedwick fabric technology fabric to wick moisture, flatlock seams and zipper details help keep the warm feel chafe-free.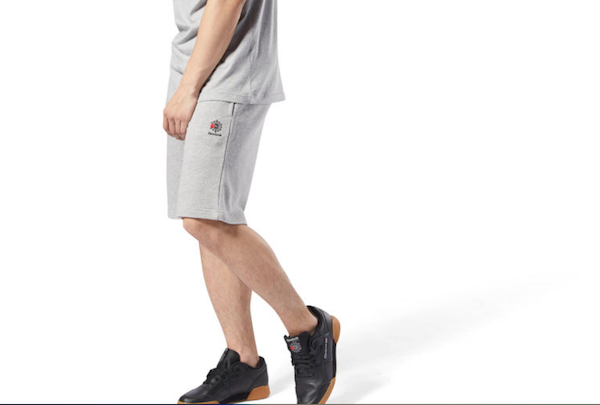 Grab these men's short for anytime comfort. French terry fabric offers soft comfort for rest days, and an inseam gusset adds room and mobility. Plus, the ribbed waistband assists the fit.
Reebok Classics Advanced Shorts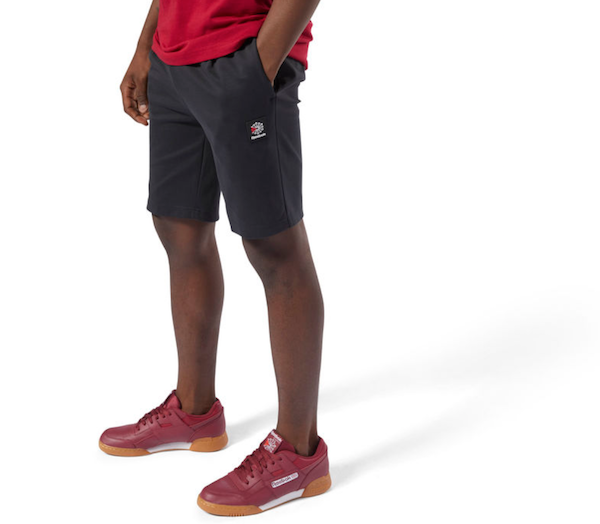 When the weather heats up, so does your style. Opt for throwback appeal in your day-to-day with these men's classic shorts. Smooth, trend-right ponte fabric ups the comfort factor, while a pleated waistband streamlines the look.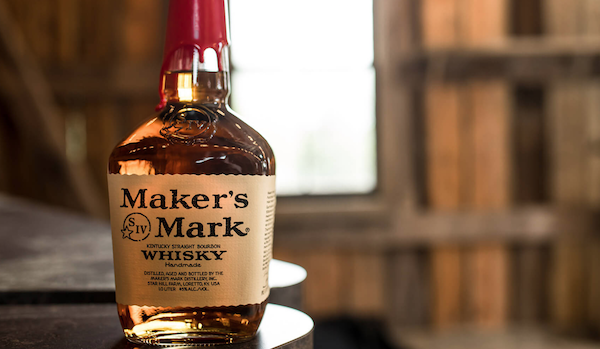 This Labor Day weekend what are you bringing to the party? We at MANjr have some great ideas that your guests will love to try out. There is something for everybody. Please remember to enjoy responsibly! Which one will you make this weekend?
Maker's 46 Pomegranate Smash
2 parts Maker's 46 Bourbon
1 part POM Wonderful® Pomegranate Juice
½ part honey
½ part fresh squeezed lemon juice
Garnish with pomegranate seeds. Add all ingredients to a shaker filled with ice. Shake vigorously for 10 seconds. Pour over ice into a rocks glass.
Fancy Bourbon Punch
1 liter Maker's Mark Bourbon
1 cup granulated sugar
Peels of 3 lemons and 1 orange
Juice of peeled fruit
1 liter of strong tea (preferably green tea)
250 ml champagne (club soda can be used for a less fancy version)
Freshly grated nutmeg*
Combine sugar and citrus peels in the bottom of a punch bowl. Muddle together until sugar starts to clump together. Let sit for about 2 hours, (while not necessary, this does add a little complexity). Brew the tea for about 30 minutes, remove loose tea or tea bags and allow to cool. Add the juice of the peeled fruit, tea and bourbon. Stir. Top with champagne just before serving and stir gently. Top with freshly grated nutmeg and serve.
*If you can't grate fresh nutmeg, don't use the prepackaged powdered stuff. It will turn your punch into a paste. If fresh isn't possible, garnish with citrus wheels or fresh fruit.
Blueberry Cooler
2 parts Tres Agaves Blanco Tequila
1 part Tres Agaves Agave Nectar
12-15 blueberries
1 lime squeezed
1-2 parts filtered water
A couple sprigs of basil
Muddle blueberries and basil with Tres Agaves Tequila. Add remaining ingredients. Shake with ice and serve over fresh ice (Do not strain). Garnish with basil leaf float.
August Fling
1.5 parts Tres Agaves Reposado
5 parts Sangrita*
½ part Lime juice
Balance with grapefruit soda (squirt or Jarritos)
Build the drink in the glass by first putting the tequila in the glass, then add the sangrita mix and top off with grapefruit soda; stir ingredients together in highball glass and garnish with grapefruit wheel
Twisted Bocktail
1 ¼ parts Tres Agaves Reposado
¾ part Lemon
½ part Cointreau
½ part Simple Syrup
Hefeweisen
Combine all ingredients minus the beer; shake and strain into a highball. Top with beer and garnish with lemon.
Storm Chaser
2 parts espresso-infused Sugar Island Spiced Rum*
½ part ginger beer
½ part fresh lime juice
Candied ginger for garnish
Shake espresso or coffee-infused Sugar Island Spiced Rum and lime juice over ice and strain into a Collins glass. Top with ginger beer. Garnish with a lime wheel and candied ginger.
*Espresso-infused spiced rum: Mix ¼ cup of ground espresso or coffee with room temperature Sugar Island Spiced Rum. Let the mixture soak for 30 minutes. Strain and set aside.
Better-Than-A-Piña
2 parts Sugar Island Coconut Rum
1 part Coco Lopez
½ part fresh lime juice
Club soda
Shake coconut rum, coco lopez and lime juice; pour over crushed ice and top with club soda. Garnish with shaved coconut and lime twist in Collins glass.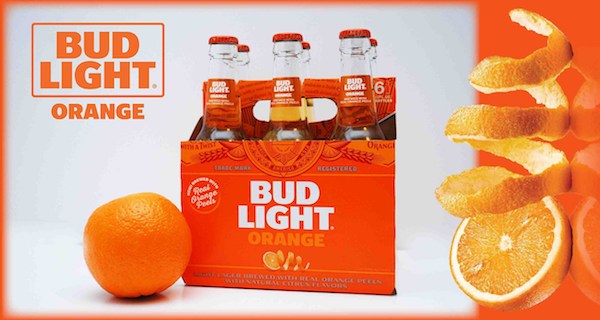 This is your last chance to pick up Bud Light Orange until next summer. Labor Day weekend is the perfect time to say goodbye to this Bud Light variant. Bud Light Orange launched this past April and dominated summer '18, enhancing the summer drinking experience. While it had a great run, unfortunately it's a limited-time offering and will be off shelves by Labor Day until it comes back next summer.
Check out one of the funny commercials from this summer!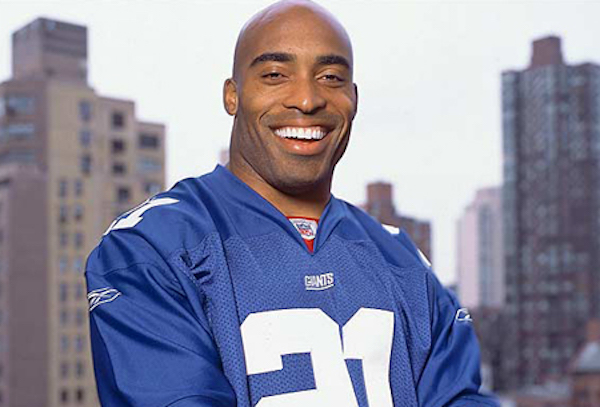 Tiki Barber made a name for himself in the NFL playing for the New York Giants. He made it the Pro Bowl three times as a running back during his ten year career with the Giants. His success on the field made him be part of the 10,000 rushing yards club as well as being inducted to the New York Giants Ring of Honor.
Thanks to Powerade I was able to chat with Tiki about this upcoming NFL season, who had the best trash talk during his playing days and the evolution of the running back.
Plus we got to chat about these hilarious new cards called Sympathy Cards. Powerade Sympathy Cards will be a high-quality greeting card with artistic drawings of athletes, highlight various iconic sports moments with witty apologies to competitors.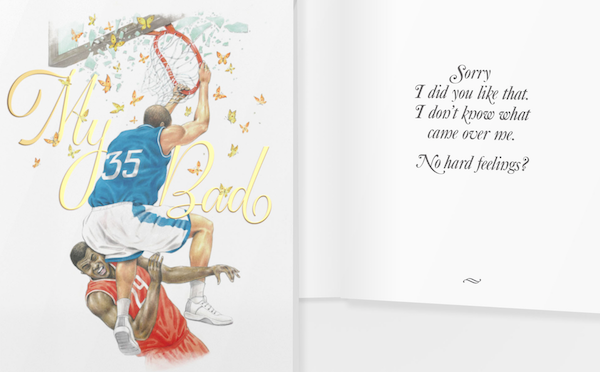 Fans will have the ability to choose their own physical card and recipient, customize it and delivered in the mail via sorry.POWERADE.com. The promotion runs through the end of September.
There will be a variety of ten cards across three sports and will have both male and female athletes, that can be sent digitally or through the mail. These cards are legit. Make sure you get one sent out today!
Follow Tiki on Twitter at @TikiBarber and go to sorry.powerade.com/ to send out a card to friends.
Click HERE to listen to my interview with Tiki!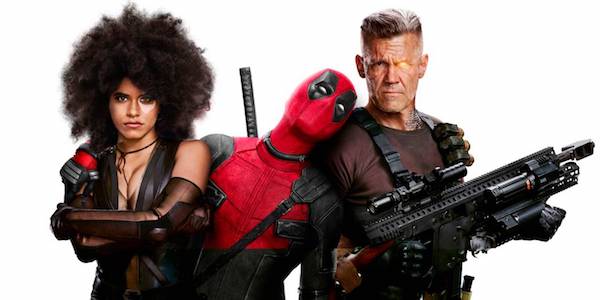 Ryan Reynolds was made to play the role of Deadpool. Whoever leaked the first footage of Deadpool way back when (wink-wink) pulled off a genius move. Deadpool made us all laugh and feel funny in all parts of our body. It was a different kind of superhero movie.
I couldn't wait to see the sequel and see all of the Easter Eggs in this film. The dialogue is fantastic and so is the action.
If you don't believe me, just read the "synopsis" of the film! Deadpool 2 is a film you need to add to your collection.
After surviving a near fatal bovine attack, a disfigured cafeteria chef (Wade Wilson) struggles to fulfill his dream of becoming Mayberry's hottest bartender while also learning to cope with his lost sense of taste. Searching to regain his spice for life, as well as a flux capacitor, Wade must battle ninjas, the yakuza, and a pack of sexually aggressive canines, as he journeys around the world to discover the importance of family, friendship, and flavor – finding a new taste for adventure and earning the coveted coffee mug title of World's Best Lover.
DEADPOOL 2 Blu-ray Bonus Features:
- Deleted/Extended Scenes
- Gag Reel
- Deadpool Family Values: Cast of Characters
- David Leitch Not Lynch: Directing DP2
- Deadpool's Lips are Sealed: Secrets and Easter Eggs
- Until Your Face Hurts: Alt Takes
- Roll with the Punches: Actions and Stunts
- The Deadpool Prison Experiment
- The Most Important X-Force Member
- Chess with Omega Red
- Swole and Sexy
- "3-Minute Monologue"
- Audio Commentary by Ryan Reynolds, David Leitch, Rhett Reese and Paul Wernick
- Deadpool's Fun Sack 2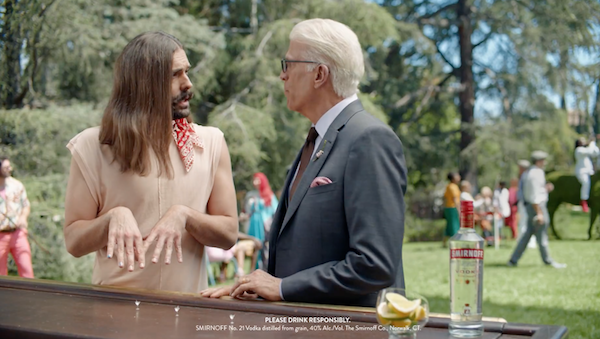 Smirnoff's newest ad campaign called "Welcome to the Fun%" that stars Jonathan Van Ness, Nicole Byer and Laverne Cox alongside Ted Danson in hilarious short spots to tout the brand's award-winning credentials, "Made in America" heritage, and encouragement of fun yet responsible drinking. The TV spots each depict different scenarios in which longtime Smirnoff partner Danson teams up with a fellow cast member to tout the brand's award-winning credentials, "Made in America" heritage, and encouragement of fun yet responsible drinking, all ending with the tagline "Welcome to the Fun%." The spots all share a humorous, playful attitude and give a nod to Smirnoff's inclusive qualities.
So, what is the Fun%? The Fun% is anyone and everyone who wants to have accessible, unpretentious fun. It is the dreamers, doers and shakers who want it all, but do not want to pay too much– and they shouldn't! In a world where we are all more money conscious and the power of FOMO is reinforced by social media, the Fun% is redefining what it looks like to have a good time with their own personal brand of scrappy, resourceful creativity. The new Smirnoff campaign showcases this with a range of diverse cast members, in age, ethnicity, gender, sexual preference, and background, and all of whom embody the Fun% in their own, unique way.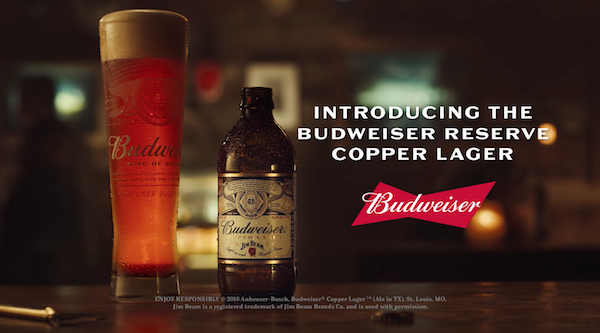 This week Budweiser and Jim Beam Bourbon released some every cool news. They unveiled their highly anticipated collaborative brew Budweiser Reserve Copper Lager. The new beer celebrates two all-American brands that survived Prohibition and have thrived in their respective businesses for a collective 365 years. The third installment in Budweiser's Reserve Collection, Copper Lager, will be available nationwide through the holiday season.
The third installment in Budweiser's Reserve Collection, Copper Lager, will be available nationwide through the holiday season. Copper Lager is an American lager-style beer, brewed with two-row barley and aged on Jim Beam bourbon barrel staves. The charred American oak staves, which previously served as barrels aging Jim Beam for four years, create a toasted oak aroma, while the beer has a deliciously nutty taste with caramel rye and vanilla notes and the classically smooth Budweiser finish. The new specialty beer will be available in heritage glass bottles and on draught at bars across the country.
"We're very excited to bring the highly anticipated Budweiser Reserve Copper Lager to beer and bourbon aficionados from across the country," said Ricardo Marques, Vice President of marketing for Budweiser. "By working closely together with our friends at Jim Beam, we've brewed something truly unique that stays true to the incredible legacy of these two American icons."
This year marks the 85th anniversary of the Repeal of Prohibition and both brands share unique histories of surviving the 13 years in which America went dry. The partnership between Budweiser and Jim Beam began in April as a cross-merchandising program and now includes Copper Lager, a uniquely innovative beer combining the heritage, quality and passion from both companies.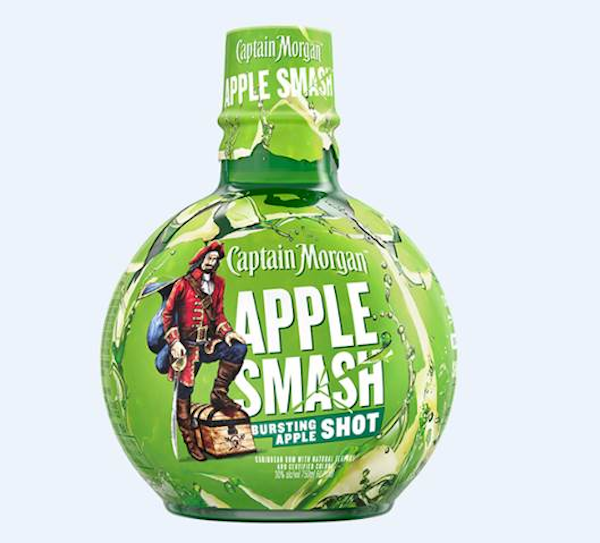 Tomorrow is National Rum Day. To celebrate the Captain is introducing Captain Morgan Apple Smash, a new party-starting shot that blends Caribbean rum with a burst of green-apple flavor. Apple Smash is delicious, ready-to-serve and the perfect standout to help you and your crew party #LikeACaptain! Though best enjoyed as a chilled shot, Captain Morgan Apple Smash can also be served in a number of cocktail recipes. Check out a few below.
Not only does Apple Smash taste like an apple, it smells like one too! The Apple Smash packaging resembles an apple and emanates the aroma of tart green apple when you scratch the bottle. Apple Smash (60 proof, 30% ABV) has a suggested retail price of $15.99 for a 750 ml bottle.
Captain Morgan Apple Smash & Soda
1.5 oz. Captain Morgan Apple Smash
4 oz. Club Soda
Muddle mint leaves in a highball glass. Add ice and stir.
Captain Morgan Apple Smash & Ginger
1.5 oz. Captain Morgan Apple Smash
4 oz. ginger ale
Add ice and stir. Garnish with lime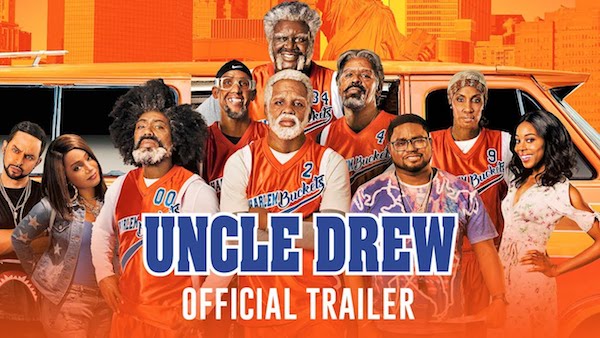 An all-star cast drives to the hoop in the hilarious basketball comedy Uncle Drew, arriving on Digital September 11 and on 4K Ultra HD™ Combo Pack (plus Blu-ray and Digital), Blu-ray™ Combo Pack (plus DVD and Digital), DVD, and On Demand September 25 from Summit Entertainment, a Lionsgate company. Based on the hit Pepsi web series, the film tells the raucous tale of a young team owner and Uncle Drew rounding up Drew's old basketball squad to prove that a group of septuagenarians can still win the big one. Starring in the film are NBA All-Star Kyrie Irving (Uncle Drew Web Series); Lil Rel Howery (Get Out, TV's "Friends of The People" and "The Carmichael Show"); four-time NBA champion and Basketball Hall of FamerShaquille O'Neal (The LEGO Movie, Scary Movie 4); five-time NBA All-Star Chris Webber (Unexpected, Like Mike); five-time NBA All-Star, Basketball Hall of Famer and Olympic Gold medalist Reggie Miller (He Got Game, Forget Paris); three-time NBA slam-dunk champion Nate Robinson (TV's "Mike & Mike" and "Ridiculousness"); NAACP Award-winner Erica Ash (Scary Movie 5, You Can't Fight Christmas, TV's "Survivor's Remorse"); two-time WNBA champion, three-time WNBA MVP, four-time Olympic Gold Medal winner and Basketball Hall of Famer Lisa Leslie (Think Like a Man, Martin, Inconceivable); withTiffany Haddish (Girls Trip, Keanu, TV's "The Carmichael Show"), and Nick Kroll (Sausage Party, Sing, TV's "The League").
After Dax (Lil Rel Howery) loses his street ball team to his archrival (Nick Kroll), he's desperate for a way to enter the upcoming tournament and win the cash prize. Dax stumbles upon the man, the myth, the legend Uncle Drew (NBA All-Star Kyrie Irving), and draws up a crazy game plan: convince Drew and his old squad (Shaquille O'Neal, Chris Webber, Reggie Miller, Nate Robinson, and Lisa Leslie) to hit the court one more time and prove that septuagenarians can still win the big one!
The Uncle Drew home entertainment release includes special features including 7 deleted scenes, 3 behind-the-scenes featurettes, an animated short, and an audio commentary with director Charles Stone III. Both the 4K Ultra HD Combo Pack and the standard Blu-ray disc will feature Dolby Atmos audio remixed specifically for the home, to place and move audio anywhere in the room, including overhead. Uncle Drew will be available on 4K Ultra HD Combo Pack, Blu-ray Combo Pack, and DVD for the suggested retail price of $42.99, $39.99, and $29.95, respectively.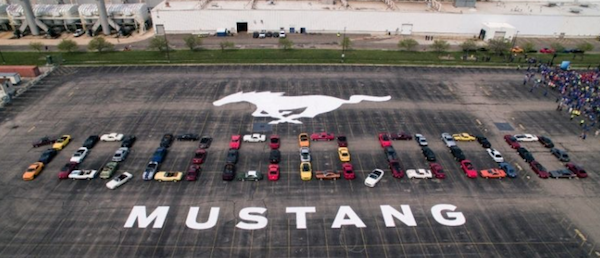 Ford is celebrating the production of its 10 millionth Mustang – America's best-selling sports car of the last 50 years and the world's best-selling sports car three years straight.
The 10 millionth Ford Mustang is a high-tech, 460 horsepower 2019 Wimbledon White GT V8 six-speed manual convertible equipped with the latest driver assist technology and built at
Ford's Flat Rock Assembly Plant in Michigan. The first serialized Mustang (VIN 001) produced in 1964 was the same color and model with a three-speed automatic transmission and 164 horsepower V8.
"Mustang is the heart and soul of this company and a favorite around the world," said Jim Farley, president of global markets, Ford Motor Company. "I get the same thrill seeing a Mustang roll down a street in Detroit, London or Beijing that I felt when I bought my first car – a 1966 Mustang coupe that I drove across the country as a teenager. Mustang is a smile-maker in any language."
Ford is celebrating the milestone with employee celebrations at its Dearborn headquarters and its Flat Rock Assembly Plant, including flyovers from three WWII-era P-51 Mustang fighter planes and Mustangs produced for more than five decades parading from Dearborn to Flat Rock, where the Mustang currently is manufactured.
During its 54-year production history, Mustang also was built in San Jose, Calif., Metuchen, N.J., and the original Mustang production facility in Dearborn, Mich.