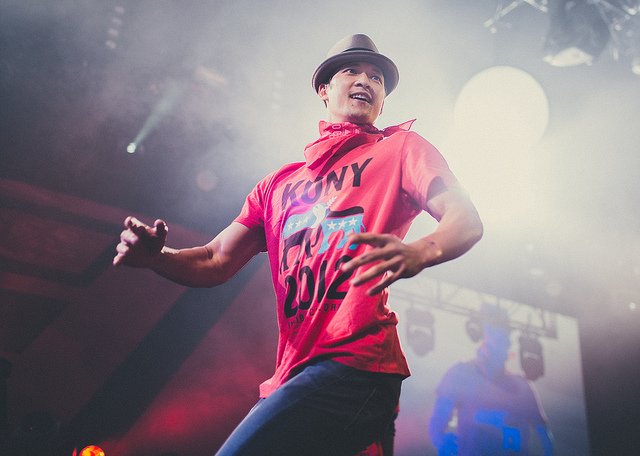 Noted dancer, actor and choreographer Harry Shum, Jr. (Glee, Step Up 2) has always had a vision to explore the similarities in dance and sport, ever since he saw a TV special that aired in 1958 called "Gene Kelly: Dancing – A Man's Game." Gene Kelly created this Christmas special where he interpreted the moves of some of the top athletes of his time – including baseball star Mickey Mantle and boxer Sugar Ray Robinson – to choreograph dance routines, while also teaching the athletes to dance as well.
To continue this ongoing conversation in a visual format and update it for audiences today, Harry Shum, Jr. teamed up with long time collaborator and filmmaker Cole Walliser to work with leading contemporary dancers and premier Red Bull athletes in a new video series entitled "Parallels." The series of videos draws parallels between disparate dance forms and extreme/action sports, utilizing slow motion to accurately pinpoint the striking similarities between both genres, both in movement and approach.
In one video, ballerina Kylie Lewellan's measured leaps and jetes are juxtaposed with freestyle motocross biker Alexey Kolesnikov as he meticulously executes cliffhanger and Superman moves in mid-air.  In a second video, tricker Remi Bakkar's acrobatic dance moves and BMX bikers Andrea Lacondeguy, Syzmon Godziek and Thomas Genon's aerial tricks are analyzed in the context of their constant battle with the force of gravity to execute their precise maneuvers.  In the third video, the themes of rhythm and balance are explored through the similar kinds of moves that B-Boy Kid David and skateboarder Johnny Johannes can execute.  "Parallels" ultimately identifies and expounds upon the various themes of control, rhythm, grace, timing, strength and balance that are omnipresent in movement whether one is a dancer or an athlete, creating undeniable parallels between both of those worlds.
"I think all movement is interconnected and the only thing that separates it is the intention behind it," said Harry Shum, Jr.  "The goal for a dancer or an athlete is to reach the highest level of athleticism that their bodies are capable of in their respective disciplines.  Ballet dancer Mikhail Baryshnikov proved to be one of the greats where no one can deny his incredible athletic abilities, and the artistry behind athletes like Michael Jordan can be clearly seen when you take the ball out of the equation.  I hope this sparks a conversation to explore the question, 'Is dance a sport and is sport an art form?'"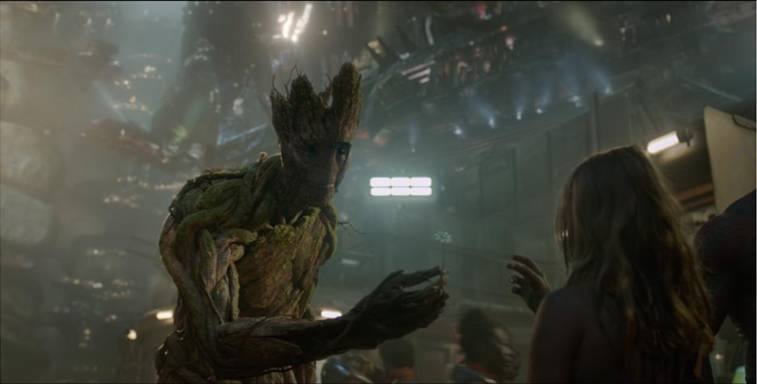 I can't wait to see Marvel's new film "Guardians of the Galaxy." The cast is fantastic and the special effects are out of this world. Another cool feature from the film is Vin Diesel, who voices the character Groot in this summer's highly anticipated, epic adventure Marvel's GUARDIAN'S OF THE GALAXY, dubbed his lines from the film in Spanish, Portuguese, Mandarin Chinese, French and Russian. The dubbing, intended to uniquely customize the movie going experience for international audiences, took place recently in Los Angeles during post-production in collaboration with key marketing teams around the globe.
Here are the different versions of Groot! Enjoy
Brazilian Portuguese
French
Russian
Spanish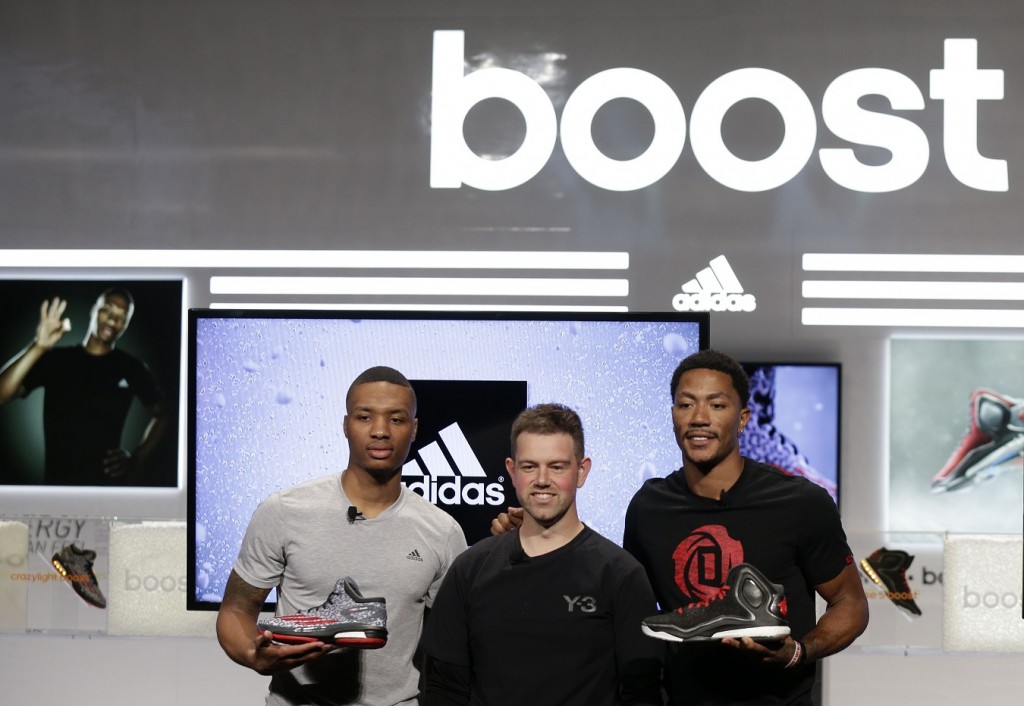 On Sunday, adidas held an exclusive unveiling of the D Rose 5 Boost and Crazylight Boost basketball shoes at the MGM Grand Garden Arena in Las Vegas.  Damian Lillard and Derrick Rose joined former NBA player and event emcee Greg Anthony to officially introduce adidas' ground-breaking Boost technology to basketball. The industry-first innovation brings game-changing energy return, comfort and responsiveness to players when they need them most.
Following the unveil, media in attendance had the chance to test out the new kicks and hoop with adidas athletes including Joakim Noah, Jrue Holiday, Jeff Teague, Tim Hardaway Jr, Arron Afflalo and new adidas partner, rookie Marcus Smart.

It's July, it's Indianapolis, it must be Capture the Crown time again!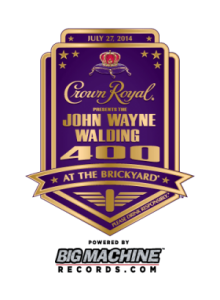 Follow our exploits as we traipse around Indianapolis for the Crown Royal Presents the John Wayne Walding 400 at the Brickyard Powered by BigMachineRecords.com.
Say that all in one breath.
Lot of words. Let's break it down. Brickyard 400, huge NASCAR race. John Wayne Walding, American hero. Crown Royal? Awesome drinking whisky. BigMachine Records.com? Sure why not, they paid for it.
I'll be looking to reclaim the throne for MANjr founder and 2012 winner Chris Stout. What is this throne we speak of? The annual hub of all social media? The scavenger hunt to end all scavenger hunts? Check @manjrcom, #JWW400 and #ReignOn all weekend for some super VIP access to the race and the weekend's festivities. Big prizes for winners the last few years and we'll need that MANjr reader karma to pull it off again.
Wait? John Wayne? That John Wayne? No. Ten times better. John Wayne Walding is man who's heroic actions on and off the battlefield remind us all of what kind of man we can all aspire to be. Sip on a few of Stouty's original "Five Toes Texas Cooler" during the race and raise your glass to an American Hero, Mr. John Wayne Walding.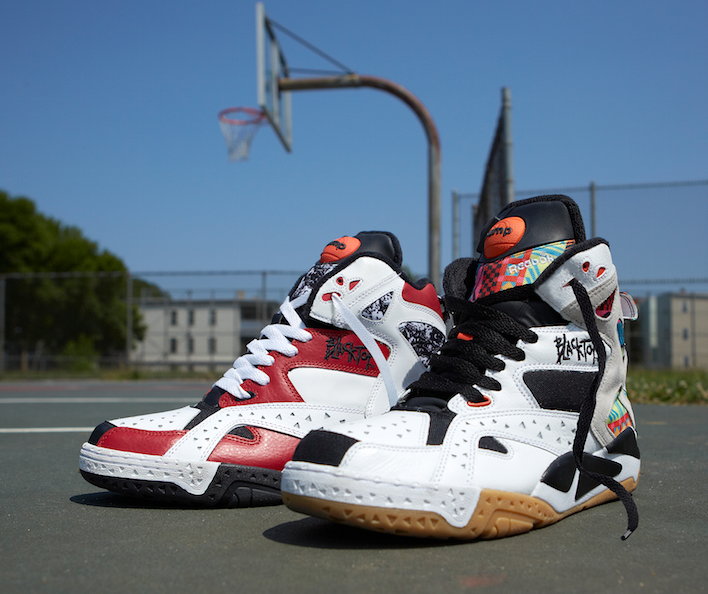 Originally built for the outdoor game, the Reebok Blacktop collection has become synonymous with the glory days of 90s street basketball.  The most popular model – the Blacktop Battleground – was not only tough enough for the court, but had sky-high style to match.
On Friday, August 8th, Reebok Basketball will launch two additional colorways of the Reebok Basketball Blacktop collection.
The Blacktop Battleground black/white/red will be available in Adults ($125), Grade School ($90) and Toddler sizing ($50).
The Blacktop Battleground White/Black/Pink/Orange/Green/Gum will only be available in Adult sizing for $125.
Limited pairs of the two color ways of the Reebok Blacktop Battleground will be available at key retailers Jimmy Jazz, Eblens, Shoe City, Kicks USA, Shiekh, Reebok.com.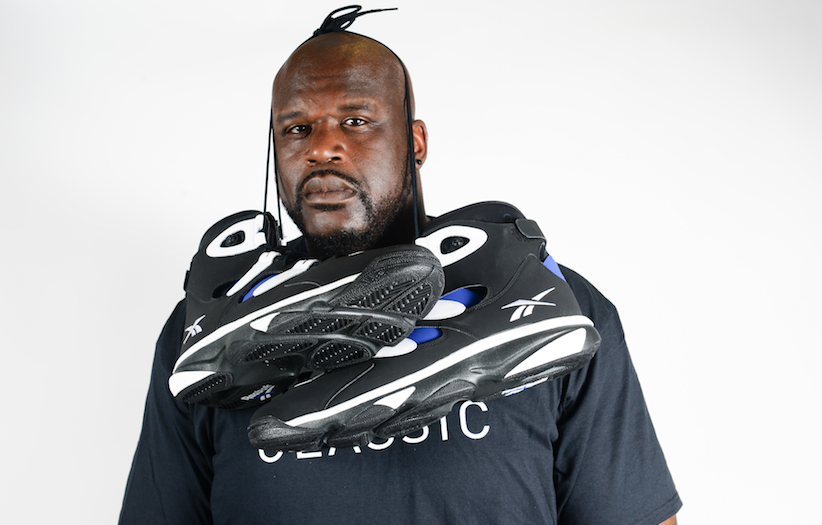 Originally released in 1994, the Shaq Attaq IV was seen on the feet of dominant big man Shaquille O'Neal during the 1994-1995 season in which he won a scoring title, appeared in the All-Star Game in Phoenix, and NBA Finals against Houston.
A game changer on the court, the Shaq Attaq IV also made history as the first basketball shoe to ever feature Insta Pump technology.
Twenty years after its initial release, limited pairs of the black/white/blue Shaq Attaq IV are set to hit shelves on Friday, July 25th at key retailers Jimmy Jazz, Shiekh, Villa, Shoe City and Eblens for $140.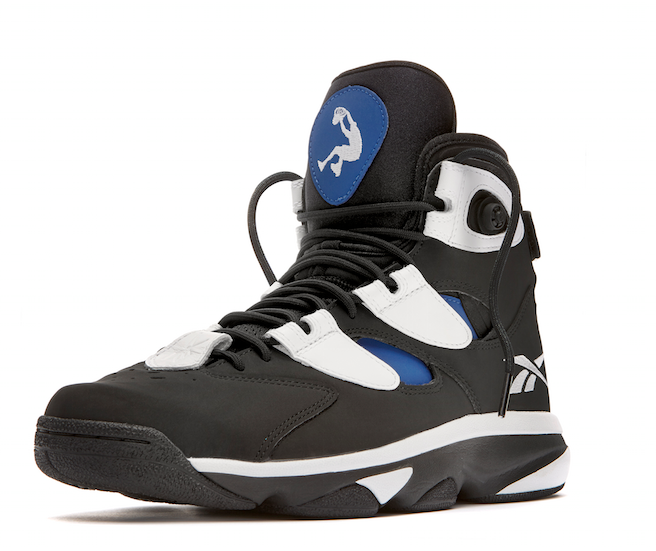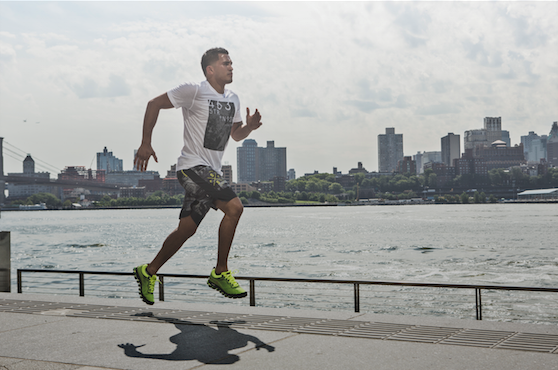 On Thursday, July 17th, UFC Lightweight Champion and Reebok athlete, Anthony Pettis took a select group through an intense speed and agility workout, modeled after his own dry land training along the East River bike path in NYC.
As Anthony is prepping to defend his title in December, he understands how important raw, explosive speed can be, which is why he's been training in the brand new Reebok ZJET. Like the way the jet engine blast is created by moving air from high to low-pressure compartments, the new ZJET enhances your running by moving trapped air in an underfoot current for maximum cushioning. Paired with extreme flexibility and Nanoweb upper construction for stability, the ZJET is the ultimate in maximum cushioning providing unsurpassed comfort and quickness so you can jet up or down the open road.
Reebok ZJET is now available at Finish Line and Reebok.com, and retails for $130.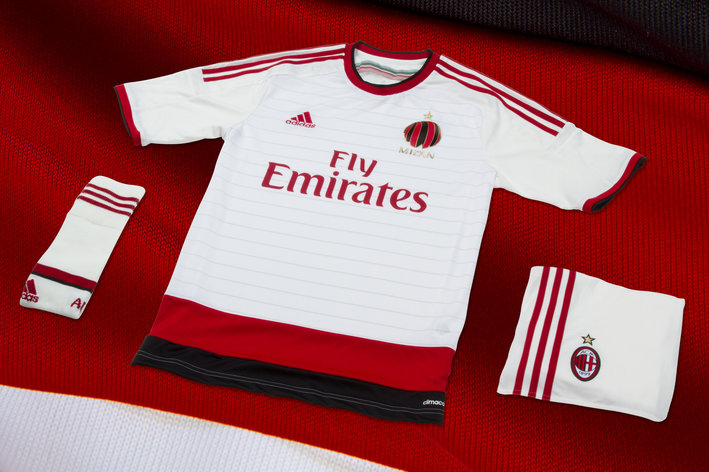 AC Milan and adidas today unveiled the club's away kit and special edition logo for the 2014-15 season.  AC Milan coach Filippo Inzaghi and players – including Mattia De Sciglio and Jérémy Ménez –  revealed the new jersey to fans at the adidas Sport Performance Store in SoHo. The Rossoneri will debut the kit on-field tomorrow, July 24 at BMO Field in Toronto when the team takes on Olympiacos in the Guinness International Champions Cup.
The white away jersey with horizontal stripes features traditional red and black details on the round collar, sleeves and on the bottom hems. The colors of the Italian flag are embedded on the back. A new logo celebrates Casa Milan, the club's new headquarters. The white shorts with red stripes feature the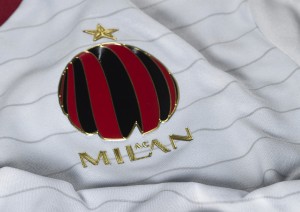 official AC Milan logo.
The 2014-15 AC Milan home, away, and third kits feature lightweight adizero technology that helps increase breathability, freedom of movement and comfort.
The red and black striped home jersey features St. George's Cross, the emblem of the City of Milan, to celebrate the club's long tradition. The Cross was featured on the club's first kit and was used until the 1940s.
The official AC Milan logo is featured on the third kit, which comes in green and yellow as a tribute to Brazil, the host nation of the 2014 FIFA World Cup.  Player names and numbers on each of the new kits are written in Milay type, the club's new official font.
The jersey is available at adidas.com.  For more information, go to facebook.com/adidassoccer or follow them on Twitter via @adidasSoccer.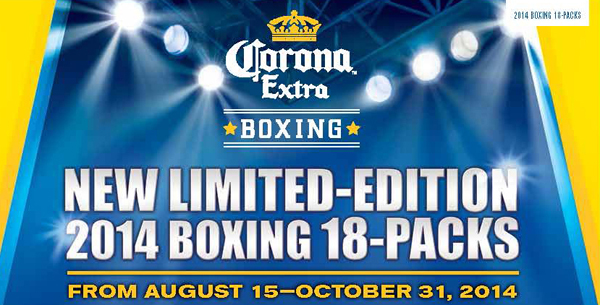 With summer in full swing, people around the country are celebrating with Corona Extra while relaxing at the beach, enjoying a BBQ, or watching a great fight. Once again, the iconic brand that has become synonymous with summer is tapping into consumers' passion for boxing through the Corona Extra Boxing program and partnership with Golden Boy Promotions.
Following a successful limited edition release last year, Corona Extra will once again introduce specially-wrapped 18-packs of bottles featuring the image, stats and signature of six Golden Boy boxers including:  Danny Garcia, Marcos Maidana, Adrien Broner, Paulie Malignaggi, Daniel Ponce de Leon and Leo Santa Cruz. Each champion selected has a multicultural appeal and is a favorite of boxing and Corona Extra fans.
The limited edition bottles will be available beginning August 15, leading up to the rematch fight between Floyd "Money" Mayweather and Marcos "El Chino" Maidana on Saturday, September 13 at the MGM Grand Garden Arena in Las Vegas.
The fight coincides with Mexican Independence Day on September 16th. In addition, the brand will launch a National Sweepstakes on August 2 providing fans the opportunity to win a trip for two to the Mayweather vs. Maidana fight.
New for this year, visitors to the Corona Extra Boxing site can vote for which fighters will appear on the Corona Extra 2015 Limited Edition Boxing bottles.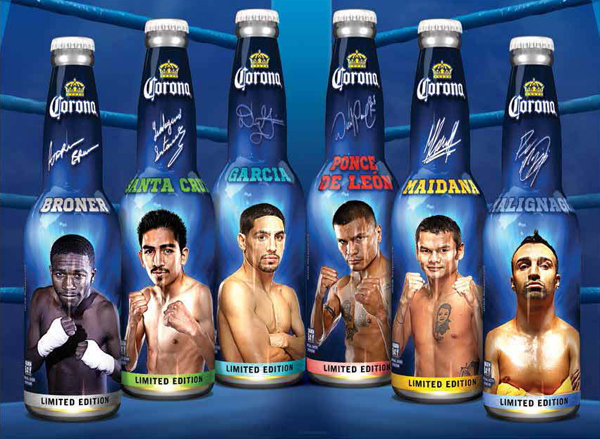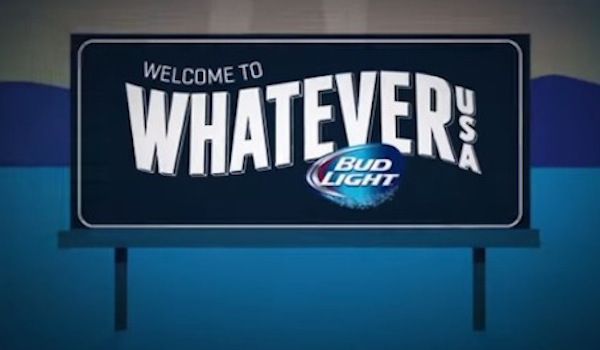 Are you looking for a great place to visit this summer? How about a nice trip to Whatever? No, I am not being vague. I am just saying that you can enter for a chance to hang with some cool people in a town called Whatever. Bud Light is going to give you a chance to win a trip to Whatever, USA this summer. It is place run by a mayor who just want people to have a great time. He is looking for people who are down for whatever.
Are you interested? Just visit UpForWhatever.com for more information and to submit an audition to win your way into a town that will be like no other.
Don't believe me? Just look at what their ponies can do! Get those auditions in! Good luck!