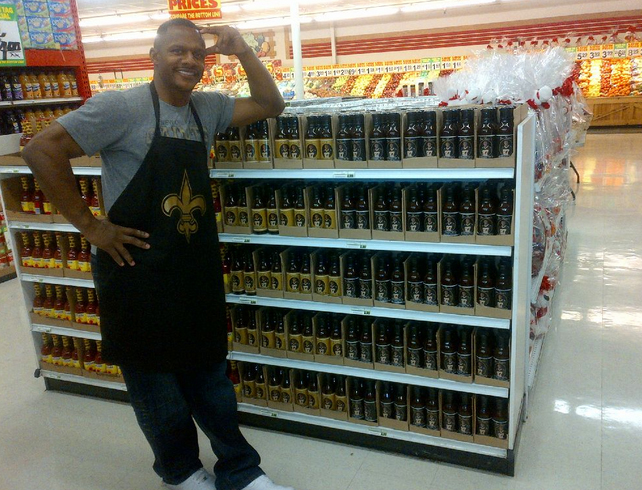 Joe Horn played in the NFL for 11 years most notably for the New Orleans Saints. The four time Pro Bowler was elected to the New Orleans Saints Hall of Fame and finished his career with 58 receiving touchdowns.
Horn went from having a great career in the NFL to starting his own business. For a few years now Joe has led a successful company called Bayou 87. Joe sells barbeque sauce and smoked sausage. Part of the proceeds from his company goes to various charity organizations. He played a role to help rebuild New Orleans especially after Hurricane Katrina.
Joe was nice enough to chat with me about his time in the NFL, the Saints chances to reach the Super Bowl, and his Bayou 87 sauce.
Art Eddy: First off you have a great barbeque sauce called Bayou 87. With people tailgating for the NFL season. What are some great recipes people can make with your sauce?
Joe Horn: Oh man they can make it with anything they have; salad, fish, ribs, hamburger. It is a great tasting sauce. I have been going against a lot of great sauces out there.  I have done a lot of promos with it. It is a great tasting product. I am just telling the fans when you see it just pick it up and try it. You will be a fan for life.
AE: Last time we spoke you were getting ready to launch your hickory smoked sausage. How has that been selling on the market? Any cool recipes for the sausage?
JH: The sausage started in January with the smoked sausage. There is a hickory smoked sausage that is doing absolutely well. I am enjoying that. The fans are enjoying it too. It is so rare the athletes or celebrities that have products and take time to promote it. I have been able to have the chance to go around and really promote it.
When the fans taste it they become branded for life. So I want the fans to go out and try the product. Don't just buy the product because it has my name on it. Try out the product and you will be a fan of the products for life. Wal-Mart and other grocery stores don't have your product just because you are former football player. These products have to sell. I am doing well with it. Hopefully down the road my kid's kids will benefit from this and the charities that I donate to will also.
AE: For those who are just getting into tailgating what is the best recipe that is quick and easy to barbecue at the stadium?
JH: Let me give you a quick insight. Most people when they barbeque they take up to six or seven hours to prep up the meat. Look if you want a quick, prepped up meat that tastes real well, probably tastes better than your average guy's barbeque, season up your meat. Cut it up. Boil it up. I know a lot of people say, 'Joe you are not supposed to boil up your meat.' I say, 'Whatever.'
Butter it up. Wrap up the meat in some saran wrap and put it in the oven. Cook it up a little bit like five, ten minutes. Take it out and throw it on the grill. You will have a quick barbeque that will taste better than the average guy, who takes a day to prep up his meat to barbeque all day.
I had a barbeque cook-off with my uncle. He has been barbequing for 25 years. We had a taste test and I destroyed him. It took me an hour and fifteen minutes. It took him nine, ten hours to get his meat together and get ready. I boil up the meat. I cook it up on the grill. I put some seasoning on it than I put it up on the grill. It is easier, quicker and everyone can eat quicker.
AE: Moving to your great career in the NFL, can you describe your feelings and mindset you had as a veteran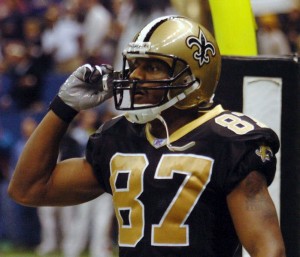 player going into Week 1?
JH: Training camp was basically a give and take type of thing. You knew you were going to be starting. You were comfortable with your team. I like to eat. So I came into training camp overweight. I just took my time and got in shape as I went further along. Basically the second or third preseason game you want to make sure that you are in tip top condition. You got to cut out the things that you used to do. That was the most exciting part for me.
Stay in shape, man. As a veteran you don't need to know too much when you are with a coach for three or four years.  It is the same thing probably with DB's.
AE: Saints fans had to deal with a tough season last year with Coach Sean Payton not being on the sideline. This year he is back and he, Drew Brees and the rest of the Saints look poised to make a run to the Super Bowl. How do you think the Saints will do this year?
JH: I don't know man. The really might be 16-0. It is really hard for me to give out records. When guys used to ask me, 'Joe what is your record going to be?' I never said 12-4. I never said 10-6.  I always said 16-0 because I don't know where we will be at when we will lose that game. I really can't predestined when we are going to lose. I can't do that.
I can't really tell you what record the Saints will have, but I do hope they make it to the playoffs. You just never know. The guys work hard. They learn the plays. You pray that you don't that many injuries. You try to build a camaraderie with your team that will last all the way through the playoffs like the Ravens last year.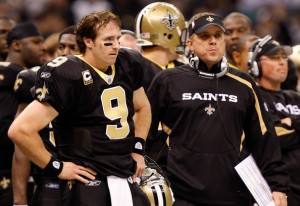 AE: What did you like about some of the offseason moves the Saints made this year?
JH: I don't get too caught up in what offseason acquisitions that the teams bring in because all of that really doesn't matter. You got to gel in training camp. You got to gel in the preseason games.  Anybody can go to different teams. You got to show people when the lights come what you can really do.
The first test for the Saints will be the Atlanta Falcons. No matter who you bring in it depends on what that person can bring to the game. You can't really judge a player until the stats go down on paper.
AE: Which team stands to be the biggest roadblock for the Saints?
JH: Do they play the Eagles?
AE: I don't thinks so.
JH: The Falcons are Super Bowl contenders. I would have to say Atlanta. I think the sneak up team this year will be the Eagles.
AE: Really? Why do you say that? Because of Chip Kelly?
JH: Because he is spicing the game up. It is like a do or die for Chip Kelly. He is bringing something new to the league that can make a mark for NFL history. The new offenses that he brings and the things that they will do to make the game fun. Take the team to the playoffs and the Super Bowl. It is a hard offense to stop.
However. However, it can also backfire on him. All that trickery can get you interceptions and fumbles, other coaches will call you stupid. So it is like a make or break type of year. Although it is his first year, this is a make or break type year for Chip Kelly and that offense. It could go great. Mike Vick and those guys can do a wonderful job with it or it can be a flusher down the stool.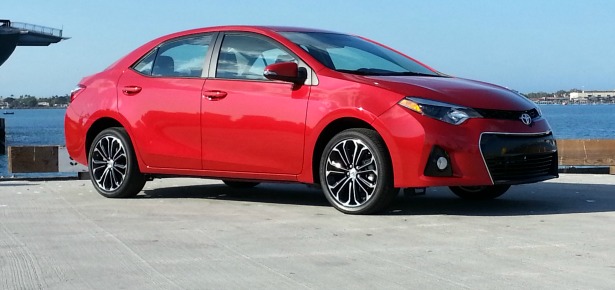 If you can afford to buy the newest, most luxurious, most expensive car on the road, that's great. You've done well for yourself. Good on you. This review is not for you.
This review is for the young professional who doesn't want to buy a used car anymore. It's for the driver who wants to make the leap from hand-me-down family car to "I deserve a brand new car, damnit." The driver who wants something stylish and reliable, affordable but not cheapo.
This is the 2014 Toyota Corolla. It won't ever be confused for a super car you'd see on Top Gear, but it's not your mom's old Corolla, either. And for the price you pay, it's actually pretty sweet.
You already know what a Toyota Corolla is. At some point you've been in one. They've been making them for 47 years now. Over 40 million Corollas have been sold worldwide. Corollas are popular sellers because they're safe, dependable cars. And you can drive these forever.
But it was time for an upgrade. The 2014 Corolla was designed for global consumption. The Euros demanded performance. Americans needed a touch of sportiness, serious roominess and ease of use. And everyone – the Asian market, Europe, the States – needed fuel economy, safety and value. The 2014 is the 11th generation and first totally new Corolla since 2008. It's a got an athletic attitude and an overall sporty look and feel to it. It's just a different Toyota than you're used to.
Elevated Experience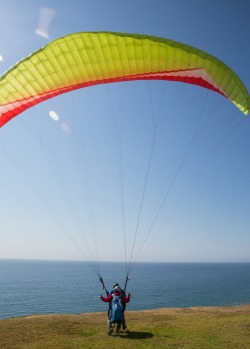 So I got an invite to test out the new Corolla in San Diego as part of a larger "Elevated Experience" press event. It was fun trip that included craft beer sampling, a super-scenic, hour-long helicopter ride around San Diego and paragliding off a cliff onto a nude beach with a small Asian man strapped to my back.
That last bit was a particularly interesting experience. I never thought I'd see myself in some Luke Skywalker-with-Yoda-in-the-backpack situation that involved a leap of faith, a peaceful glide, a long hike back and a less-than-graceful landing that involved quite a bit of bronzed-old-man taint.
The elevated experiences aside, I was there to drive the 2014 Corolla around San Diego. And my god, San Diego truly is a beautiful city. I'm from Southern California so it's not like some exotic foreign land, but every time I visit, I can't help but notice just how handsome a place San Diego really is.
Teaming Up with Tam
When it came time to pair up lifestyle bloggers for the test drives, I was teamed up with my girl Tam Walker from MankindUnplugged.com. Total bonus. Good company with quality music taste secured. I knew I could bump funky disco tunes all day long. And obviously that's what happened.
I paired my phone with all the tunes to no less than four different Corollas that day. The synching process was a bit different for each trim level, but pretty simple nonetheless. It's crazy how quickly we've gone from cassette decks to cassette-to-CD Player converters to CDs to MP3s to AUX options and now just lemme push that button that makes my external device work on any system. Technology, man.
That's one pretty cool thing about the 2014 Toyota Corolla: the tech you get for the price you pay. Smart keys and Bluetooth audio connections are standard. The Entune head units got a full overhaul. Toyota listened to customer feedback and they no longer require an additional subscription just to use the Entune multimedia features. I think that's smart. Today's young drivers want the technology, but they don't want to keep paying an additional subscription fee to use what's already in their car.
Toyota is really hitting the young, tech-savvy driver hard with the release of the 2014 Corolla. iPad users can download a standalone MY14 Corolla App where users can check out every design detail. There's even a collaboration with Google in the works where users can build their own Corolla online. Be on the lookout for a huge social push too, as Toyota tried to reach new audiences through digital channels like Instagram, YouTube and Vine.
Grades, Price Points and Standard Features
So I was able to test out a few different 2014 models. The sporty one was definitely the best, but there are four distinct grades available: L, LE, S, and the new LE Eco grade.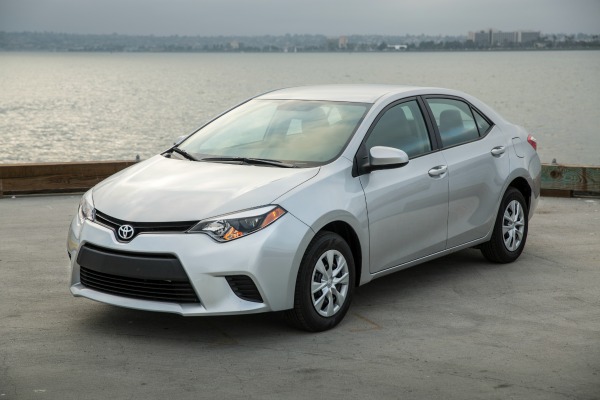 The L grade is the entry level. It comes with a new 6-speed manual transmission with an MSRP of $16,800. Corolla L with 4-speed automatic comes in at $17,400. Standard features include:
LED lowbeam headlamps with LED daytime running lights
Standard Bluetooth connectivityota
Driver and front passenger Whiplash-Injury-Lessening (WIL) seats
Eight airbags, including a new drivers knee airbag and passenger seat cushion airbag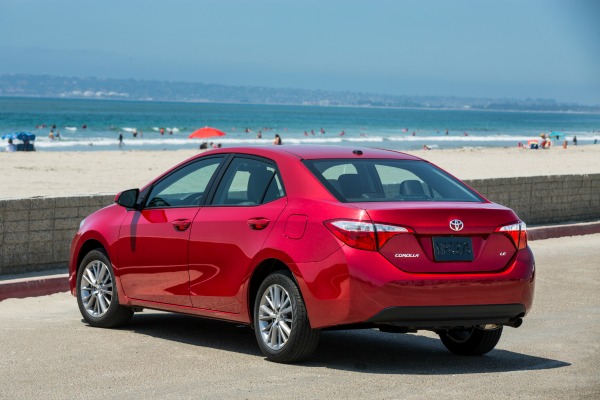 The Corolla LE starts at $18,300 and includes standard features like:
Backup monitor
Climate control
Cruise control
Keyless entry
Entune Audio (including 6.1" touchscreen)
Improved fuel economy afforded by the new CVTi-S transmission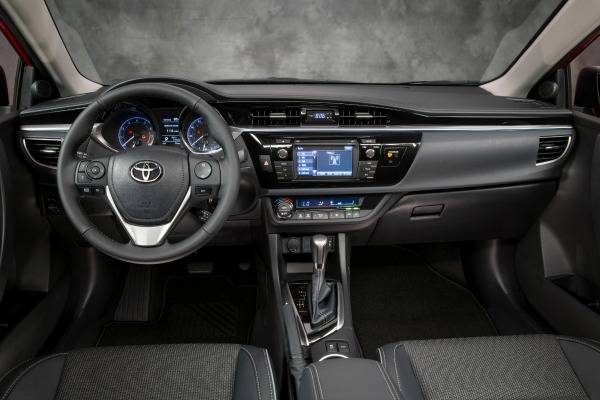 My personal favorite was the sporty-themed Corolla S which starts at $19,000. It definitely drove with more umph than the others. The S comes standard with:
An aggressive lower front grille with a piano black finish and chrome surround
Unique suspension tuning for available 17-inch wheel package
Available paddle shifters (with CVTi-S) to actuate sequential 7-speeds
Sport cluster gauge with TFT meter
Ornate piano black instrument panel
Supportive sport seats
Leather steering wheel cover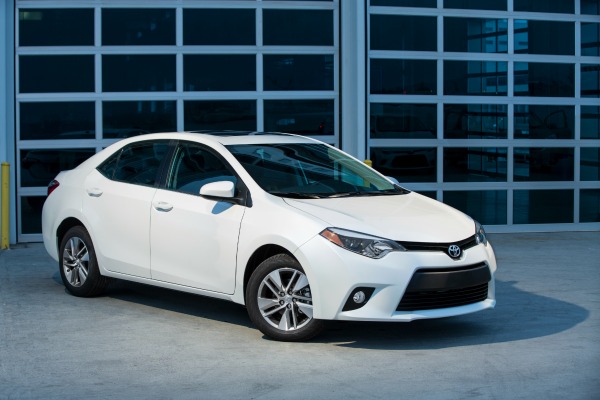 The LE Eco trim is all new and features enhanced fuel economy due to a 140-hp Valvematic-equipped engine, improved aerodynamics, and unique CVTi-S tuning. It starts at $18,700 and features an EPA rating of 42 mpg on the highway (which is as good as it gets for any automatic transmission car that's not an electric, hybrid or diesel).
Plus and premium models are available for the LE, S, and LE Eco grades. You know, in case you want to get all snazzy with alloy wheels, fog lights, Softex seats, moon roofs, premium audio, touch screen navigation and so forth.
So yea. Legroom for days. Quality and reliability that's been long established. Standard Bluetooth and upgraded tech consoles. A sporty makeover with the end-all-be-all-perk of an ultra-friendly price point. That's the 2014 Toyota Corolla.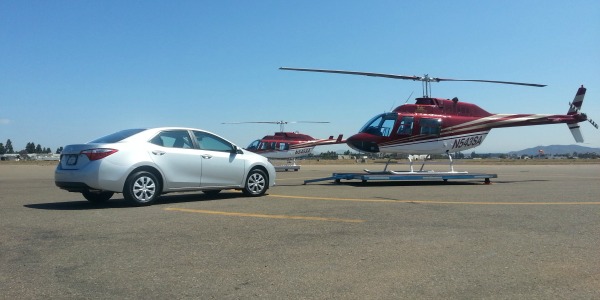 This Sunday we get to hang out again with Nucky and his gang as Season 4 of "Boardwalk Empire" starts back up on HBO. It looks like Enoch needs to pick up the pieces from his run in with Gyp Rosetti.
Besides the great cast that is returning there are a few new characters looking to make a splash this season. Jeffrey Wright will play Valentin Narcisse, a booking agent who may butt heads with Nucky. Ron Livingston is cast as Roy Phillips who is a wealthy mid-Western businessman that strikes up a romantic relationship with Gillian Darmody.  Plus Rosanna Arquette will be in this season too.  Arquette plays Sally Wheet, a speakeasy owner in Tampa, which is the base of Nucky's latest bootlegging operations.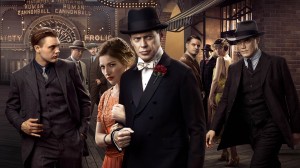 So while watching the show why not embrace the Prohibition Era with cocktails consumed by Nucky and the gang. Have the classic Crown Royal Black Manhattan or the traditional Bulleit Rye Sazerac. Mix it up with the Dickel Ginger Smash or try a modern twist on the Old Fashioned with Captain Morgan Black Spiced Rum.
Whether you are throwing a premiere party with friends or watching alone on the couch, celebrate the premiere in true 1920's style with the recipes below.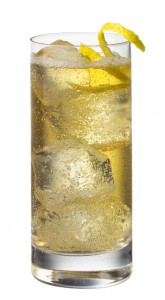 Dickel Ginger Smash
Ingredients
1.3 oz. George Dickel Rye
5 lime wedges
.75 oz. simple syrup
1.5 oz. ginger ale
2 Dashes of Angostura bitters
Directions: Combine all ingredients. Strain into a Collins glass over ice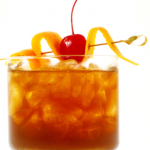 Henry Morgan's Old Fashioned
Ingredients
1.25 oz CAPTAIN MORGAN® BLACK SPICED RUM
3 Dashes Bitters
1 Packet Raw Sugar
1 Orange Twist
Directions: Place the orange peel, sugar and a few drops of water in a sturdy rocks glass and muddle with the back of a spoon. Stir the remaining ingredients in a cocktail glass with ice. Strain into the rocks glass over fresh ice.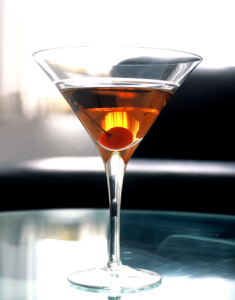 Crown Royal Black Manhattan
Ingredients
1 oz. of Crown Royal® Black Blended Whisky
½ oz. Cragganmore® Distillers Edition
½ oz. sweet vermouth
1 ½ oz. simple syrup
½ dashes bitters
1 piece(s) maraschino cherry
Directions: Stir all together in a mixing glass with ice. Strain into a martini glass. Garnish with a cherry.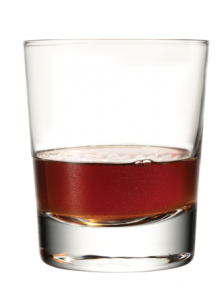 Bulleit Rye Sazerac
Ingredients
1 oz. Bulleit Rye
.25 oz. Stirrings Blood Orange Bitters
1 tsp. Romana Sambuca (25 oz. per bottle)
Directions: In a cocktail shaker, combine Stirrings Blood Orange Bitters, Bulleit Rye and Romana Sambuca with ice. Cover and shake vigorously. Strain into a mixing glass.
The "Boardwalk Empire" season 4 premiere episode, "New York Sour," airs Sunday, Sept. 8 at 10 p.m. ET on HBO.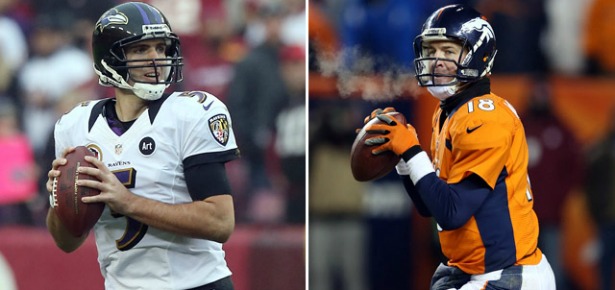 I don't have to start with the obvious question, are you ready for some football? Clown question, bro. I already know you're ready for damn sure. It's been a long and painful offseason, but it's all over now. Football is back. Blue skies from here on out. You can cross Mondays, Thursdays and Sundays off your calendar for the next few months. We got work to do, so let's get to it…
At Denver -7.5 Baltimore
The Ravens don't tend to lose in Week 1. I still think they will, though,Broncos start the season off right and avenge their playoff loss against last year's champs.
Pick: Broncos -7.5
New England -9 At Buffalo
The good news for Buffalo is they get to start EJ Manuel over Jeff Tuel at QB. The bad news is that the Pats are 13-4 against rookie QBs since 2000. Don't be scared by the big spread. It won't be close.
Pick: Pats -9
At Pittsburgh -7 Tennessee
I wish the spread was a bit smaller, but the Steelers should be able to contain CJ2K and take advantage of a Titans defense that ranked 26th in the league against the pass a year ago.
Pick: Steelers -7
At New Orleans -3 Atlanta
This should be a fun game to watch. Touchdowns galore. The Saints ranked last in the league against the run last year, so if S-Jax is ever going to show up this season, week 1 should give him plenty of opportunities to shine. New Orleans is coming off their first normal offseason in years though. With Sean Payton back in the mix and a new found respect for the running game, the Saints will start off on the right foot at home.
Pick: Saints -3
Tampa Bay -3.5 At NY Jets
The Bucs made some serious upgrades on defense this offseason, and the Jets, well they're still the Jets. Sure, New York fans won't have to worry about Sanchez tossing this one away, but Geno, Bilal and maybe Santonio doesn't instill a ton of confidence.
Pick: Bucs -3.5
Kansas City -4 At Jacksonville
These two teams can't keep sucking forever, right? My guess is the Chiefs start sucking less a whole lot sooner, starting this week.
Pick: Chiefs -4
At Chicago -3 Cincinnati
This is going to be a true test for the Bengals, the new darlings of the AFC North. The Bears and Bengals both finished 10-6 last season, but Marvin Lewis still has a job cause his team made the playoffs. I want to lean on the home team here, but I think this will be one of the most interesting matches of the week.
Pick: Bears -3
At Cleveland -1 Miami
This one's a pick'em for good reason. Both teams look poised for big improvements, with young skill players littering the field for both squads. I think the edge goes to the Browns though. Unless Mike Wallace has a monster game in his first Dolphin start, the Browns are going to grind this one out on the ground.
Pick: Browns -1
Seattle -3.5 At Carolina
The Seahawks were the only team in the NFL that went undefeated at home last year. They were an abysmal 3-5 on the road though. Seattle is the better team, but the Panthers ended last season strong and won't be bulldozed at home. The game should be close either way.
Pick: Panthers +3.5
At Detroit -5 Minnesota
The Lions could be scary if they can do anything to stop people. I feel like AP could have the greatest running back season of all time and Vikings would still miss the playoffs. AP goes bananas and the Lions still win.
Pick: Lions -5
At Indianapolis -9.5 Oakland
Yes the season is just getting started, but one thing is clear: the Raiders are an exceptionally bad football team.
Pick: Colts -9.5
At St. Louis -4.5 Arizona
So Jeff Fisher has been sitting on Tavon Austin all preseason, eh? Well Austin will be fully unleashed in Week 1. I think the Cards will be surprisingly competent. This one likely comes down to which B-grade QB makes the most mental errors. Edge goes to the younger, better Rams D.
Pick: Rams -4.5
At San Francisco -4.5 Green Bay
The Niners are a scary bunch, yes, but Green Bay is a well-coached team that will be up for the challenge. The McCarthy-led Pack attack is 5-1 in Week 1 contests over the last six seasons. That first loss came a year ago against the Niners. Green Bay gets revenge.
Pick: Packers +4.5
At Dallas -3.5 NY Giants
Yea yea, the Cowboys are good. Okay. We'll see. I think Murray will have a great season, but I like the G-Men's aerial assault and upside of David Wilson better. The Giants haven't lost in Dallas' new stadium yet.
Pick: Giants +3.5
At Washington -3.5 Philadelphia
RG3 gets his first action in a long time against the new, Chip Kelly-led Eagles. Haslett says his D can handle Philly just fine, but will the Skins pick up right where they left off last season? I think the Eagles will be able to answer on offense, but that D is just too suspect against the balanced attack of DC, even with RG3 coming out raw.
Pick: Skins -3.5
Houston -4 At San Diego
Don't believe all this Arian Foster isn't a badass mumbo jumbo. Texans roll and San Diego sputters to get points on the board.
Pick: Texans -4
Last Year: 136-121-5 ATS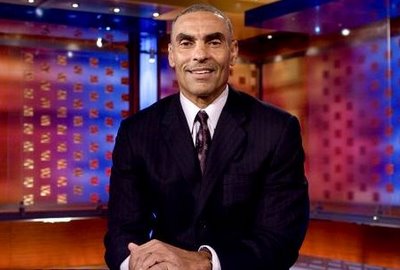 Fans of the NFL or ESPN know who Herman Edwards is. The former NFL player that made a name for himself with the Philadelphia Eagles also was a head coach for the New York Jets and Kansas City Chiefs. Edwards was the player who recovered a fumble by Giants quarterback Joe Pisarcik on a play that has been nicknamed "The Miracle at the Meadowlands."
You can now catch Herm breaking down the NFL as an analyst for ESPN. Not only does Edwards still stay close to his passion by talking football, but he goes around the country to speak in front of large crowds. Whether he is speaking on a college campus or at a business convention, when he speaks people listen.
I had the great pleasure of talking with Herm about his time in the NFL as a player and as a head coach. Since I am a football fan I did ask him to breakdown this upcoming NFL season and tell me who he thought will be playing in the Super Bowl.
Art Eddy: First off let's talk some NFL for this upcoming season. You do an outstanding job on ESPN. You are informative, funny, and to the point. So which teams do you think will have a great season?
Herman Edwards: This is a quarterback driven league. Yet I say that with some hesitation in the fact that this preseason right now there are a lot of injuries. There are some critical injuries too. Some guys that are going to lose some time especially when you think about Denver. They were the favorite going in this year to go to the Super Bowl.
The have lost some key components.  When you lose (Von) Miller and (Elvis) Dumervil due to the fact that you didn't get a contract done right and the other kid didn't pass the drug test. Well now that is 30 sacks out of the building. That is not good. How do you replace that? Now their schedule will say that if they can get past the first six weeks, then they can make a run like they did last year. You still have to look at them as one of the favorites in the AFC.
New England I think is always going to be in the mix. I think that they are still good enough to win the AFC East. In the AFC North I think the favorite is Cincinnati. You look at the NFC West it is going to be between San Francisco and Seattle. I think Seattle is the team in the end that will be playing Denver in the Super Bowl.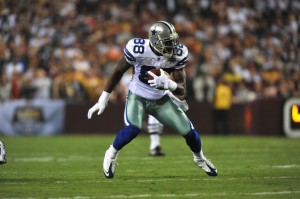 AE: Which team or player do you think will look to have a breakout year?
HE: I think Dez Bryant is maturing as a wide receiver. I really like him. I think he is going to have an outstanding year. I think the rookie down in Arizona, Tyrann Mathieu, I think he is going to make a bunch of big plays. We are going to be talking about him a lot on "SportsCenter." He has instincts that you can't teach. I like that in the guy. I watched him in college. I think that he is a guy that is always around the ball who can do something. It seems like every preseason game it is like he just made another play. If he can keep his life in order off the field he is going to be a very good football player.
A lot of people are saying that Andrew Luck will be having a down year. I don't know that. I watched Andrew Luck in college. It didn't surprise me that he had seven fourth quarter comebacks. It is going to be a fun year. There is always going to be a guy that explodes that comes on the scene. So we will just have to wait and see.
AE: Many Dallas Cowboys fans and fantasy football owners hope that you are right in that Dez Bryant will have a breakout year.
HE: Yea, especially for fantasy fans. They love touchdowns. (Laughs)
AE: I know your mantra is "Next man up." There seems to be a lot of injuries this preseason. Which teams are going to feel the biggest brunt of the injury bug this year?
HE: Obviously you have to look at Denver. That is a team that is like whoa. You lost Miller and you already lost Dumervil. That is a problem. I think that when you look at the Pittsburgh Steelers they lost Le'Veon Bell. They were counting on him to run the football. Now he is gone along with Mike Wallace.
You look at the players on free agency that leave and you look at the players that go hurt and the offensive line in Pittsburgh that really struggled. Now you have the same scenario with Ben (Roethlisberger). He is running around trying to protect himself. When I watched Ben play against Washington it looked like the Ben of old. Running around trying to make plays. The offense didn't look too different to me.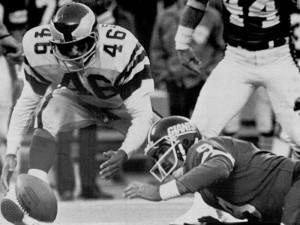 AE: This is where guys on the bench have their moment to step up. That happened to you as a player when you started out your career with the Philadelphia Eagles. What was it like to finally reach the top of the football mountain and be a starter in the NFL?
HE: When you are young you have these wild dreams. I think kids should always dream. Especially when I speak to young people I tell them we are very goal orientated. Your parents or your teachers say write down your goals. I tell them this. It is more than just writing down your goals. A goal without a plan is a wish.
You have to have a plan. When people tell me their goals, I say okay what is your plan? I had a plan to learn and to dedicate myself and to sacrifice myself. To make sure that if I didn't make it as a pro football player I didn't have any excuse. We sometimes reflect on our lives and use excuses for some of the situations we put ourselves in or not achieving the goal that we set out. You have to understand your talent level. Then you have to understand your passion.
I believe God gives everyone a talent. A lot of people are in search of that and they struggle. Then there is work involved in it and there is sacrifice. There is an old saying at the barbershop, 'Everyone wants to go to Heaven, but no one wants to die.'  What are you willing to sacrifice to achieve that goal?
When I was young there were things that I was willing to sacrifice that other people didn't want to do to be an athlete. So when I made it I was like okay how do you stay here? It is the same old story. You got to work. You have to roll up your sleeves and go to work. You have to want to get better. You can't live on your laurels. There is a guy out there that is working just as hard. He is trying to take your job.
That is the one thing about pro football. You don't graduate. Not like college. You have a graduating class in high school. You have a graduating class in college. In pro football you have to take somebody's job. I think sometimes we don't realize that the hardest competition is within. You have to learn how to compete against yourself. See I never competed against an opponent. I played right corner for ten years. It didn't matter who the wide receiver was. It was about me competing against me. How much better can I compete against myself? That was always the driving force for me.
AE: I guess you already answered my next question which was, who was the toughest receiver you had to guard in the NFL? I guess you were your toughest challenge.
HE: People always ask that question. I say this. If you can play at the professional level, you are pretty good. You are one of the best players in the world. If you are a professional athlete you are the best. You are pretty good.
AE: You also moved up the ranks in coaching. You started in college and worked your way into the NFL. When did you realize you wanted to become a head coach?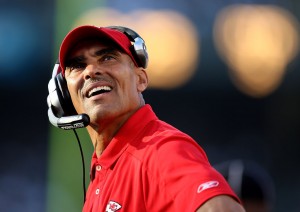 HE: I never wanted to become a head coach. (Laughs.)
AE: Really?
HE: No, no. Not at all. That was never my goal to be quite honest. My goal after playing was to give back to football. It had given so much to me. I first got in as a scout. I think that helped me to become a coach. I was a scout for the Kansas City Chiefs for two years. I first went to college and coached at San Jose State. Then I left the college job and went to the Kansas City Chiefs and worked with Marty (Schottenheimer), Tony (Dungy), and Bill Cowher. There I learned how to scout.
I think that is so important about how you can learn about players when you scout. How to view players and how to evaluate players. You learn how to evaluate different positions, which I thought was great. Then from there I became a secondary coach. I was satisfied being a secondary coach. I had a group of guys that I enjoy coaching. Then I went with Tony to Tampa to be an assistant coach. Then after two years being there I got calls about becoming a coordinator. Tony said that I didn't need to become a coordinator. You just sit here and be an assistant head coach and one day you will be head coach.
I said I didn't want to be a head coach, but he said you will be a head coach. For Paul Tagliabue I was on his list. He gave me the privilege to some owner meetings with the GM's and head coaches. It was almost like an interview process. I was the only assistant head coach that was at those meetings. I actually spoke at one of them. They were grooming me to be a head coach. I was on the fast track, but really had no intentions.
I had no ambitions of being a head coach. Why would you want that job? It is a thankless job. So sure enough these calls started coming in. I had five interviews. My first interview was with New York. A few days after the interview the Jets call me and say you need to come back up here. I asked why and they said if I wanted the job it was mine. So I said okay. (Laughs) You just sit there and say whoa. It was a lot of fun. I really appreciated the opportunity Woody Johnson gave me to become a head coach.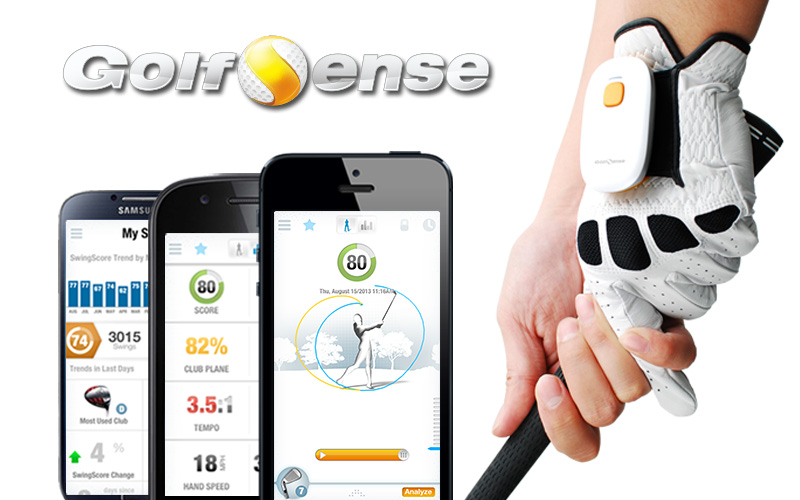 Golf is a game that can mess with your mind. When you think too much about your backswing you ball goes nowhere. When you have a few cold ones you game is on point. So the why not pull a Caddyshack II and use some tech to help your gold game. A company called Zepp Labs created an app called GolfSense to improve your game.
Also for those who love to play hoops there is a cool gadget for you too. A company called Wireless Sports unveiled its Hoop Tracker, which is the world's first basketball watch to analyze and record real-time shooting percentages. Here is a rundown of each new piece of tech to help you step up your game.
Zepp Labs, specializing in delivering sport specific products using real-time motion sensor data announces a major update to the world's bestselling mobile swing analyzer system called GolfSense. GolfSense is a system (wearable motion sensor + free mobile app) that helps you analyze and improve your golf swing. The new GolfSense 3 application makes the entire GolfSense experience even more helpful and easier to use. Available for download now at the App Store and Google Play for free.
For the first time in golf history, now you can evaluate the quality of your swing using a single metric called the "SwingScore". This revolutionary feature tells you how closely you're achieving your personal swing goals. You can choose goals based on your skill level or use your own best swings or a coach's swing as your benchmark. GolfSense also makes it easy to see what aspects of your swing you need to work with the all new color-coded dashboard.
Some of the Golfsense 3.0 features include SwingScore where you get to evaluate the quality of each swing based on your personal goals. There is a dashboard to help easily identify what you're doing well and what you need to work on. Their "lab reports" analyze and track your trends for each hitting session. These reports can be shared via email, Facebook and Twitter.
The app has focus screens to isolate a single aspect of your swing to focus your practice. There is even a way you can check out your club head and hand speed. See estimated club head and hand speed at the point of impact to work on timing.
There is the backswing position where GolfSense provides the golfer with an exact club shaft angle measurement at the top of their backswing. The Plane Comparison feature instantly compares how closely aligned the backswing and downswing planes are. Golfers can work to achieve their ideal swing plane by finding what works best for their swing goals. Lastly there is a way to check out your wrist release speed. It is a key component of the swing is wrist release, or how fast the golfer's hands move the club through the ball impact zone. GolfSense delivers actual speed measurements to help improve speed.
GolfSense 3 is available for download from the App Store for iPhone, iPad and iPod touch or from Google Play for Android mobile devices for free. The GolfSense sensor can be purchased in stores at Apple and Best Buy retail locations within the United States and at Apple retail locations in Europe. In addition, online at www.zepp.com.

Wireless Sports, an entrepreneurial tech company specializing in wearable sports technology, announces Hoop Tracker, the world's first basketball watch to deliver in-depth analysis of your shooting percentages. Data obtained from each shooting session can be easily uploaded to Hoop Tracker's software to analyze and improve shooting performance.
"Practice is the key to success in a sport like basketball, and since it's impossible to have a coach on standby 24/7, having a tool like Hoop Tracker can be invaluable for tracking progress and improving overall technique," says Wireless Sports CEO Jason Duke. "We have high hopes for Hoop Tracker and are currently pursuing strategic partners to bring it to market."
How does it work?
The Hoop Tracker has two components that work to develop in-depth analysis of each shot: the lightweight watch is worn on your non-shooting wrist, while the shot detector is attached to the rim using the mounting pole. The watch and rim detector work simultaneously to identify the make or miss of every shot taken. Data recorded includes where the shot was taken and if the basketball hit the backboard, rim, or activates the internal lever. The only shot not automatically detected is an air ball. In this case, the player pushes the air ball button located on the side of the watch, recording the attempt as a missed shot. All statistics are later uploaded to the Hoop Tracker software for further analysis.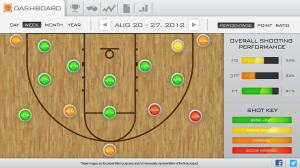 Hoop Tracker Software
Although instant data is displayed on the watch, these measurements are only the beginning of unparalleled insight into a player's shooting development. Through HoopTracker.com, players can create a free account and upload watch data from each shooting session. The homepage "dashboard" will show a half court diagram displaying the player's shooting performance, similar to viewing a professional player's box score. With a variety of modes players can observe their strengths and areas for improvement from every major shooting area on the court.
"Basketball is the #1 team sport played in the Unites States with over 23 million participants," Duke reports. "Despite the rapid growth of wearable technology, Hoop Tracker is the first of its kind to provide instant feedback, making training or shooting around more fun, competitive and productive."
Dashboard Hoop Tracker data includes:
•    Number of shots taken
•    Overall shooting, field goal, free throw and 3 point percentages
•    Short, medium and long range distance accuracy
•    Left, right and center courtside accuracy
•    Consecutive shots made and missed
•    Points scored
•    Duration of shooting session
•    Calories burned
Analysis Different modes for different occasions:
•    Design your own unique shooting program to track your progress over time
•    Select training mode with goals for improving areas of weakness
•    Coaches can customize and monitor shooting performance for up to 15 players using Coach Mode
How do you compete?
With every sport comes the competition factor. Through HoopTracker.com, players can download games and compete with friends for awards and trophies. Every milestone achieved and award given will be sharable through Facebook and Twitter. For additional information on Hoop Tracker, check out the video or visit HoopTracker.com. The Hoop Tracker will later retail for $199 and is expected to ship Q1 2014.
It would be sick to have a collection of caps like this. Take a look at this video featuring DJ Clark Kent, Lunice and Matt Kemp, who just started a rehab assignment in Rancho Cucamonga yesterday (sure, he went 0 for 5, but Kemp's finally gonna come back!).
To see more of the New Era collection, check out #WearYourAllegiance on Facebook and Twitter.
Did you know that Emilio Bacardi Moreau, the oldest son of the man who founded BACARDI rum, helped run an underground network that transmitted secret messages and distributed revolutionary newspapers from the old rum factory in the late 1800s? Yep, Bacardi was a real Cuban revolutionary. Check out these ¡Vivimos! Videos to learn a bit more about Bacardi's place in Cuba's history: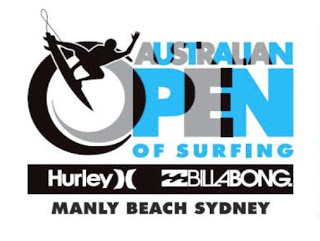 With the US Open of Surfing in "Surf City USA," Huntington Beach now behind us, it's time to think about the next event where you can get your surfing fix on. One of the next major ASP Pro Events is the upcoming Australian Open of Surfing. You may have noticed that many emerging professional surfers hail from Australia, particularly from New South Wales. It's no coincidence that New South Wales is also home of Manly Beach, where the Australian Open of surfing is being held.
Manly Beach has recently been dubbed "Surf City Australia" and has become sister cities with Huntington Beach in California. But that doesn't mean surfing is new to Manly Beach. In fact, it was the location of the first world surfing championships in 1964 and the site of Duke Kahanamoku's famous board surfing demonstration in 1915.
You may ask why this matters to you? Well, you need to Australia, bro, that's why. Destination NSW has been working in conjunction with Qantas Airlines to come up with an affordable travel package to the Australian Open of Surfing in February 2014. What else you got going in Feb?
The event will run from February 8-16 and it will showcase the best in surfing, skate, music, fashion and art in one of Australia's most iconic beaches. The inaugural event in 2012 attracted a global audience of 166,000 people. The upcoming 2014 event is expected to host over 175,000 people from all over the world.
Qantas is offering vacation packages for trips to the Australian Open of Surfing in Sydney starting at $2339. Here are some details on what you get for that price:
Round trip flights on Qantas Airways from Los Angeles to Sydney
5 nights Sydney; standard hotel
3 day Sydney Harbour Hop On Hop Off Pass
Return Manly ferry ticket from Circular Quay
Entry into Taronga Zoo and other attractions
Transfers between airport and hotel
Airline fuel surcharges and taxes
If you want to upgrade your hotel accommodations, you have some options:
Holiday Inn Old Sydney from $259
The Menzies Hotel from $329
Sydney Harbour Marriott from $569
Shangri La Hotel from $719
For more information about things to do, places to eat, and bars to crawl while you're in Sydney or Manly Beach, check out www.sydney.com. For more specifics on travel packages, check out www.sydney.com/ausopenofsurf.
One final note: The mayor of Manly Beach, Jean Hay, encourages you guys to "BE MANLY" because the females outnumber males out there in Manly Beach! Go for it, dude!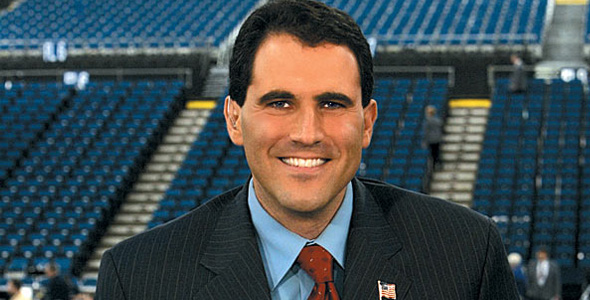 A new mobile app launched by Campus Insiders takes fans deep inside college sports with game highlights, interviews and a behind-the-scenes perspective of the trending stories of the day, from on-camera hosts Bonnie Bernstein and Seth Davis, as well as top college analysts, former coaches and special contributors.
Campus Insiders is the online destination and leading digital content syndication source for college sports fans. The app is free and now available for iPhone, iPad and Android devices. It provides an interactive user experience that enables college sports fans to access the same content available at CampusInsiders.com, along with the insight and perspective of Campus Insiders' stable of experts, including broadcasters Bonnie Bernstein, Seth Davis and the nearly 100 Insiders from college campuses across the country.
The Campus Insiders app features breaking news and video alert, video on-demand, filtered by sport, and daily original programming, including live programming (starting this Fall) featuring Bonnie Bernstein and Seth Davis.
I had the great pleasure to speak with Seth Davis about the Campus Insider website and app, college football and basketball, and much more.
Art Eddy: Tell me about your new project "The Seth Davis Show."
Seth Davis: It is a really exciting project for me. Took a long time to come up with the name of the show. We got really creative and outside the box and came up with "The Seth Davis Show." It is for this new all-digital sports network called Campus Insiders. The future is hear. This is all digital. The website we have is Campus Insiders dot com.
The way this model works is instead of getting you to come to us, we are going to come to you. Whether it is through Twitter, there are literally hundreds of websites out there that are distributing content. As name of the network indicates it is based on insider access and information. The network is partnering with IMG College, which owns the broadcast rights to many FBS schools. We are going to be talking to people who are at these schools all the time. My role on "The Seth Davis Show" is to do more long form sit down interviewing, which is what I enjoy.

AE: I love the idea about how Campus Insiders gives you the all access feel to campuses around the country. What type of guests can we expect to see coming up on your show?
SD: Even though college basketball is my bailiwick as you know Art, we are going to be very football heavy, especially at the start. I have already interviewed Bob Stoops and Will Muschamp, Mack Brown and Steve Spurrier. I talked a little basketball with Billy Donovan when I was in Gainesville, but I will be talking to Larry Scott the PAC-12 Commissioner.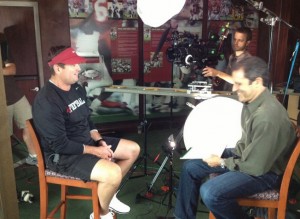 It is going to be a college sports type franchise, type of show, but I reserve the right to go off topic. I happen to live in Los Angeles. I have moved here with my family. If I happen to be able to grab a movie star here or there, or a pro athlete or a pro coach here or there, the bottom line is I call it smart conversations with interesting people.  There are no rules, so you can't say the rules apply because this is a brand new concept of distributing content. So there are no rules and we are going to have a lot of fun.
AE: Besides the great work you do for CBS Sports and Sports Illustrated which is a lot already. Can you tell me how you got involved with Campus Insiders?
SD: Well the guys who are running Campus Insiders, Jason Coyle, Josh Wine, Crowley Sullivan; these are guys that not only I know, but everybody knows. They have been around the block a lot. They have been in the industry a lot, so I always have maintained a running dialogue. I am also managed by IMG, so this is really important to IMG and IMG College to get into this digital space.
There are certain things that I do well and there are certain things that I don't do well. Campus Insiders you look at me and you look at Bonnie, (Bernstein) we are very opinionated people, but we covered college sports a long time. We are not necessarily looking to say the single most inflammatory thing we can say all the time. I certainly have very strong opinions. Just ask my wife. (Laughs)
What I try to deliver for Campus Insiders is the same thing I try to deliver for CBS. It is the same thing that I deliver for Sports Illustrated, which is journalism. Hopefully high quality journalism that is fair, that is balanced, that is informative and opinionated. By the way it should be entertaining. I am cognizant of the fact that this is sports. This is not the war in Afghanistan we are talking about. This is supposed to be fun. When I go into these interviews the first thing I say to these folks is let's have some fun here. It is a foreign concept to these college football coaches. It is having fun at work. It is not supposed to be fun they think, but for the thirty minutes that we are in front of this camera it is okay to have fun.
AE: With college football in sight, what are some of the things we as fans should look out for on Campus Insiders?
SD: For me, it will be the more long form interview type. The answer really Art is I am not sure. That is what is exciting about it. I come out of the TV world. I have a show on the CBS Sports Network during the college basketball season called "Courtside." It is on every Wednesday at 7 o'clock. You are locked in.
When you are in the digital space you are not so quite locked in. If we want to do Tuesday this week instead of Monday or do we want the segment to be 12 minutes instead of 35 minutes. We are kind of throwing things against the wall and seeing what works. We want to be high level in terms of our presentation and our information. You are getting good information. It is being presented in an opinionated and fun way, but it is also authentic.
I don't think you are going to see people, and I am not denigrating other anybody, but I don't think you are going to see me and Bonnie screaming at each other. We may debate or argue, but I would like to think of it as high level, smart, fun conversation between two people who don't take themselves too seriously.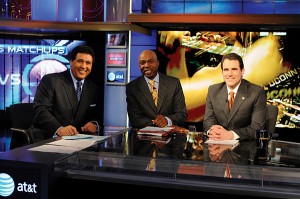 AE: I enjoy your work at CBS Sports as you cover NCAA men's college basketball. You went to Duke. Is it hard to not be a homer when breaking the games down?
SD: (Laughs) You know what, it is not hard at all. I get this question a lot. They are like the Yankees man. A lot of people say to me is it hard to be critical of Duke. First of all there is not that much to criticize. What are you really going to say about them? The answer is it is much harder to praise them.
I wish it wasn't this way, but I am cognizant of this because everybody knows that I went to Duke because folks like you bring it up to me all the time. If I am inclined to praise them I find myself not doing it that much. It is hard for me to say good things about them because people say he just saying that because he went to Duke.
Well I say the win a lot. They don't really cheat. Coach K is the USA Basketball coach. There is really not a whole lot of bad things you can say about them. That doesn't mean I will not criticize them. When I put on my suit and tie, when I get behind my desk I am a journalist, an analyst, and an expert. That is how I deal.
I would be less than honest if I said when I watch Duke, do I want to see them win. Of course I do. I went to that school. It is in my blood. I really do believe that the vast, vast majority of readers and fans understand the difference between those two things. It is just the one percent who ride me on Twitter, but that is the kind of age we live in now. (Laughs.)