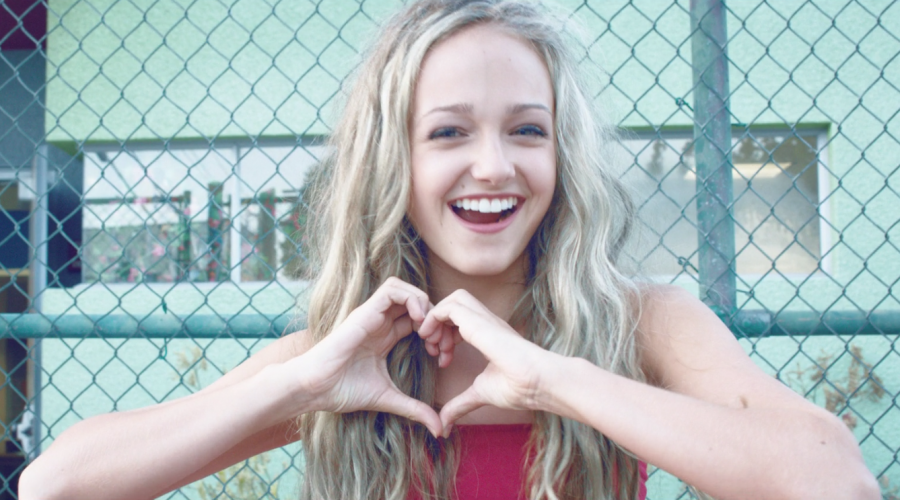 Back in October, Ben & Jerry's launched a new, Marley-inspired ice cream flavor called Satisfy My Bowl. Consisting of Banana ice cream with caramel, cookie swirls, graham cracker crumbles and chocolate peace signs, Satisfy My Bowl is currently a limited-edition release available in the UK as well as selection countries in the EU. Additionally, proceeds from the sales of Satisfy My Bowl will go to support the 1Love Foundation and PYE's joint, collaborative youth empowerment camp for underserved children in Jamaica.
To celebrate the partnership – along with this past Summer's 30th anniversary re-release of Legend – Ben & Jerry's, Universal and the Marley family teamed up with a video contesting platform called Tongal to create a new, official "One Love" music video! Fans and filmmakers alike were encouraged to submit 140-character theses of their video ideas, from which a subsequent treatment-submission round took shape, leading to a final video-submissions stage wherein multiple music videos from different fans from around the world took part. Here is the winning video.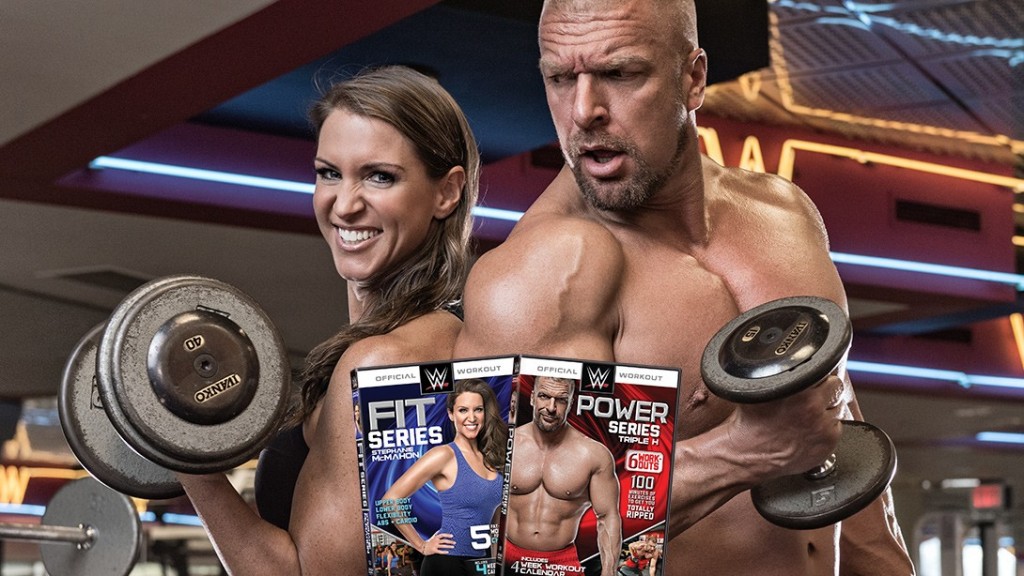 For the first time, fans will have the opportunity to work out with their favorite WWE Superstars and Divas with the Lionsgate Home Entertainment and WWE debut WWE Power Series: Triple H and WWE Fit Series: Stephanie McMahon workout DVDs.
WWE icons Triple H and Stephanie McMahon lead two top-of-the-line workout programs created by world-renowned fitness coach, Joe DeFranco to provide official WWE fitness programs for total body transformation. Filmed at the elite WWE Performance Center, both systems allow fans to complete a full body workout, focusing on upper and lower body, cardio and flexibility from the comfort of their own homes.
Featuring 8-time WWE Champion and 5-time World Heavyweight Champion Triple H, WWE Power Series: Triple H includes a total body workout with exercises designed for the upper and lower body along with cardio and mobility moves to build a strong, ripped and fit body. The DVD will feature a four-week workout calendar that helps users stay on track and achieve results. The WWE Power Series: Triple H features the following regimens:
Warm-Up (6 minutes): Power up and prepare to sweat with moves like seal jacks and Cossack stretches to prevent injury and improve performance.
Upper Body 1 (16 minutes): Pound out power circuits of serious strength moves like dumbbell rows and Zot curls that use progressive reps to shed inches and lay down Superstar muscle.
Upper Body 2 (18 minutes): Develop muscle endurance with functional body weight and dumbbell exercises like high-tension planks and shoulder shockers to build both stamina and mega muscle.
Lower Body (30 minutes): Experience muscle-mass mania with killer moves like single-leg Romanian dead lifts to improve balance, function and strength with this intense three-set system.
Muscle-Building Cardio (12 minutes): Give those extra pounds a serious smack-down with four high-octane rounds of this cardio-strength circuit designed to pump the heart, shed fat and carve lean muscle.
Mobility (14 minutes): Improve flexibility, reduce soreness and recover from workouts faster with DeFranco's signature Agile 8 series of stretches and mobility drills.

*Requires a set of light to heavy dumbbells
In WWE Fit Series: Stephanie McMahon, the WWE mogul and mother of three helps viewers achieve the sculpted, sexy physique of the extraordinary WWE Divas. Complete with a four-week workout calendar the system transforms and strengthens your entire body while shedding fat. The WWE Fit Series: Stephanie McMahon features the following workout routines:
Upper Body (14 minutes): Strut your stuff with this powerful strength circuit that uses bodyweight, dumbbells and progressive reps to sculpt sexy arms, defined shoulders and a gorgeous back.
Lower Body (15 minutes): Tone, tighten and turn heads with butt-blasting rounds of a super circuit that tackles your trouble zones while increasing muscular strength and endurance.
Abs/Core (12 minutes): Get tough and get ripped with Tabata-style circuits (4 moves/4 minutes) that challenge core strength and function to trim inches and shred strong, sexy abs.
Cardio (17 minutes): Incinerate fat and calories with two heart-pumping circuits of fierce calisthenics like mountain climbers and T-plank rotations to improve endurance and drop pounds.
Flexibility (7 minutes): Improve flexibility, reduce soreness and recover faster with an essential series of yoga poses and mobility moves that help create long, lean and limber muscle.
*Requires a set of light to heavy dumbbells
The WWE Power Series: Triple H and WWE Fit Series: Stephanie McMahon workouts are loaded with routines guaranteed to get any fan into top form. The all-new DVDs include custom workout capabilities and music only options and will be available for the suggested retail price of $14.98 each.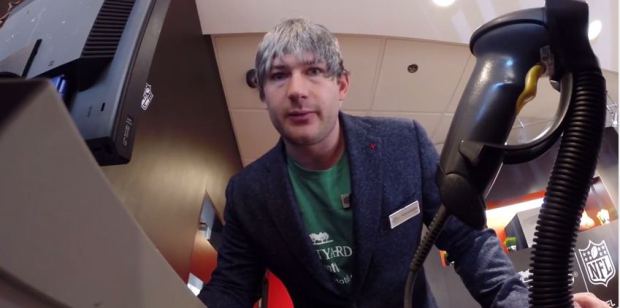 Checking in to a hotel often is not the most exciting part of a trip— except for when former Pro Bowl tight end Chris Cooley welcomed guests as an assistant general manager at Courtyard by Marriott in Landover, MD on an NFL game day.
Cooley lived up to his "Captain Chaos" nickname by putting these football fans through fun, unexpected situations while it was captured on hidden cameras for "Courtyard Camera."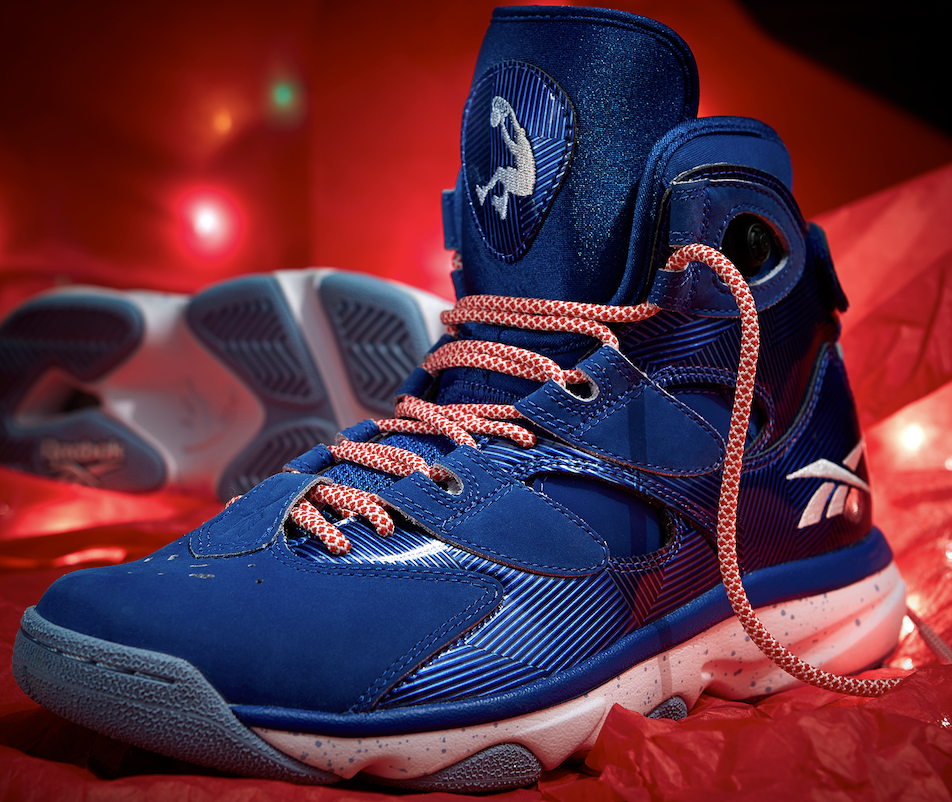 Whether you are shopping for a sneakerhead or yourself, Reebok Classics has some fantastic kicks for you this holiday season.
First off let's look at the Shaq Attaq IV. Shaq's classic sneaker continues to push the envelope with a limited edition colorway inspired by the holiday season.
Reebok Classic incorporates the perfect amount of detail to make this a truly one of a kind shoe. The long narrow strips of metallic blue shine like tinsel and the Candy Cane striped laces are a sweet finishing touch.
These will go fast so, stop by Jimmy Jazz, Eblens, Shoe City or Eastbay on Friday, December 19th to grab your Reebok Classic Shaq Attaq IV Wrapping Paper for $140.
Also coming out later this month is Pump Question. To celebrate the 25th Anniversary of The Pump technology, Reebok Classic combined The Pump custom fit technology with some of the most iconic shoes in Reebok's  basketball history. The first launch of the four-shoe "Pump It Up" pack takes inspiration from the Pump Omni Lite that was made famous in 1991 by Dee Brown's no look dunk and fuses it with basketball legend Allen Iverson's signature shoe, the Question.
Both famous in their own regard; combining these iconic shoes to create the Pump Question is truly original and exclusive to Reebok.
On December 24th you will have the opportunity to pick up a pair of this limited edition Pump Question at Jimmy Jazz, Shiekh Shoes, DTLR or Reebok.com for $174.99.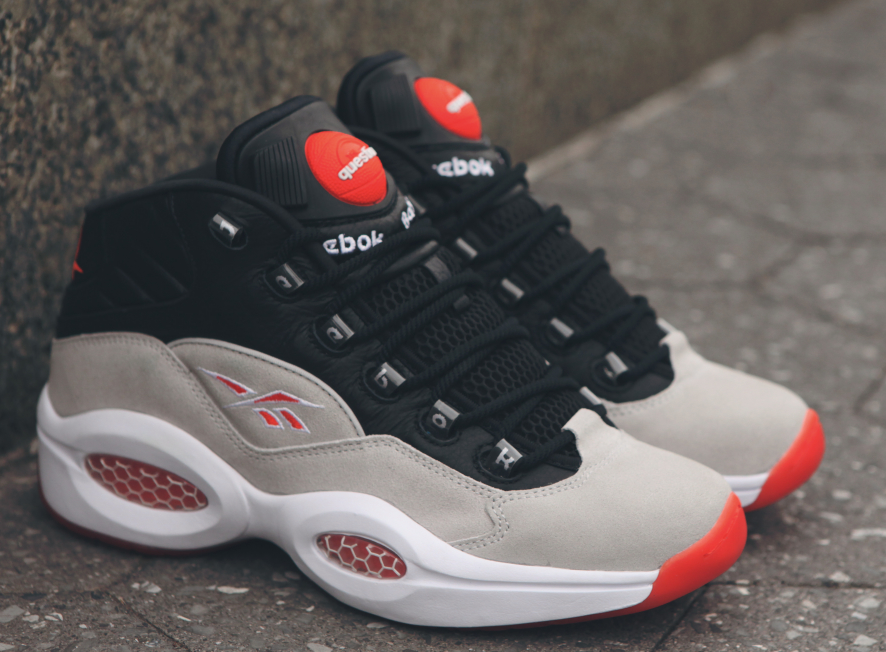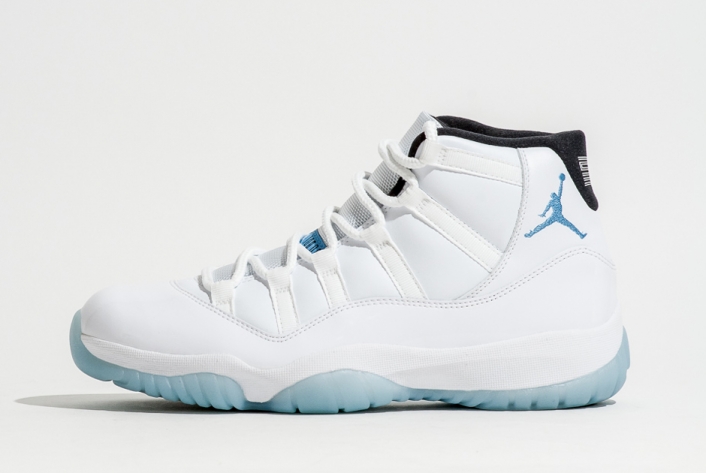 Jordan Brand will be releasing the Air Jordan 11 during the holiday season. It one of the most anticipated colorways. It is the "Legend Blue" colorway. This XI has a mostly all-white upper with some legend blue accents and a black inner lining while sitting atop an icy outsole. It will sell for $200 and will be available December 20th.  The Air Jordan 11 "Legend Blue" is sure to top plenty of wish lists.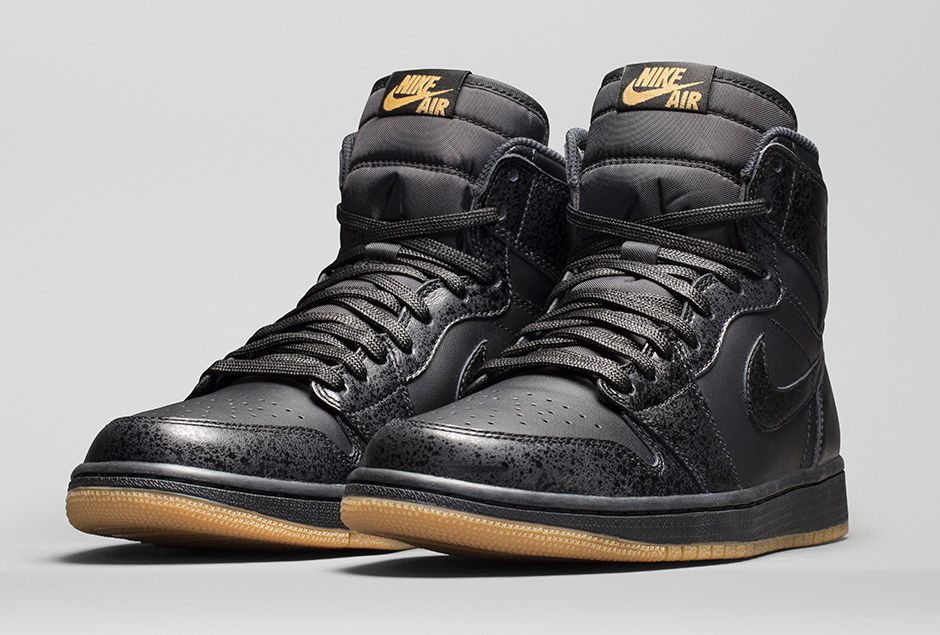 This Saturday the Air Jordan 1 comes out. The time-honored classic Air Jordan 1 Retro High OG gets a monochrome black leather upper. The Gum Light Brown outsole and Nike Air logo on the tongue tag tie the look together. Available on Nike.com on December 6 (8am EST/5am PST).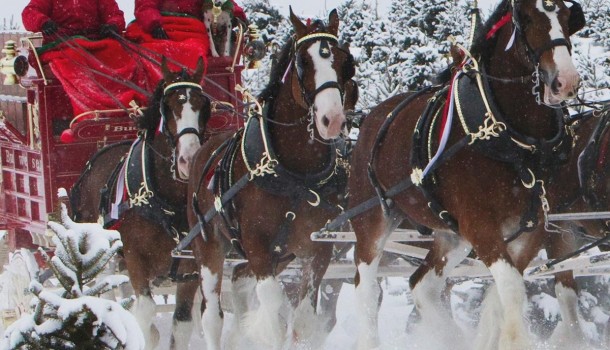 Don't believe everything that trends. The Budweiser Clydesdales are not going anywhere.
"We are excited to see exactly how much the Clydesdales can still touch the hearts and minds of our passionate fan base," said Brian Perkins, vice president, Budweiser. "There have never been any plans to remove our beloved Budweiser Clydesdales from our brand identity. In fact, we can confirm they will return to the Super Bowl in 2015. And they are stars of our new online holiday campaign that has been in production for months."
The Budweiser Clydesdales can be found giving folks a safe ride home in a new video promoting responsible drinking during the holidays.
"Let me be clear," added Perkins. "Straight from the horse's mouth: The Budweiser Clydesdales are here to stay and will continue to play a central role in our campaigns, including holidays and Super Bowl. They represent the quality and heritage of the No.1 full-flavored lager in America."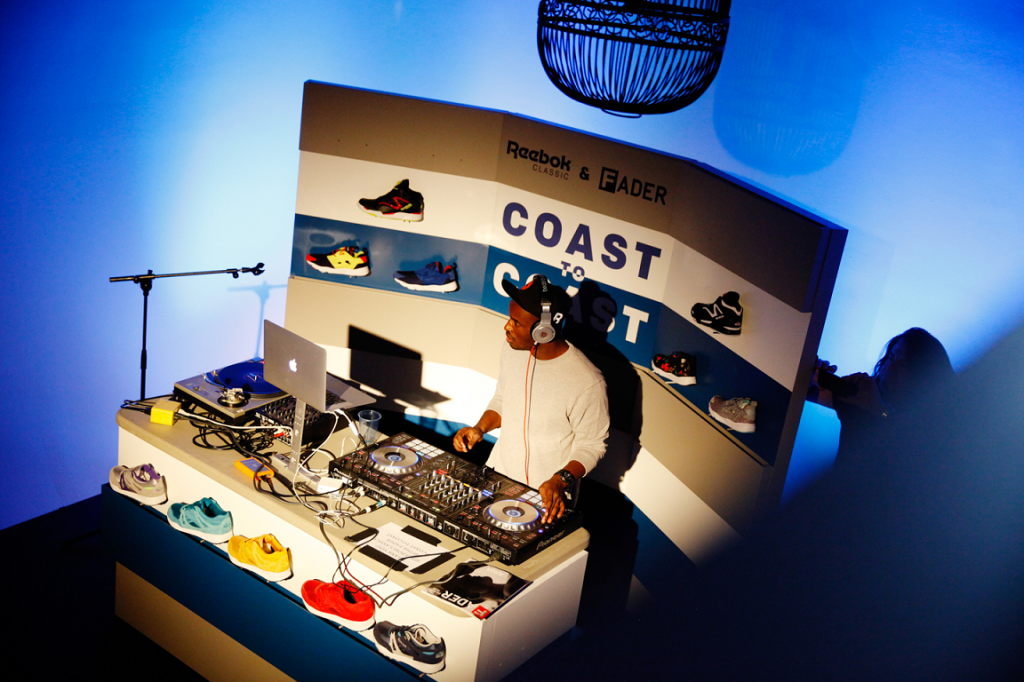 Reebok Classic x The FADER's two-part concert series, Coast to Coast, kicked off on Monday, November 24th at the Holding Co. in Los Angeles with performances from Ab-Soul and Kid Ink, hosted by LA's Karen Civil. Photos from the event are attached.
This particular concert coincided with the 25th anniversary of the Reebok Pump sneaker on November 24th, the official birthday of the Pump.  An iconic technology and style that has graced the feet of athletes, musicians and almost everyone else since the late 80s, the Pump still remains relevant today.  To commemorate this anniversary, Ab-Soul wore the distinctive Reebok Classic x Keith Haring Court Victory Pump during his performance.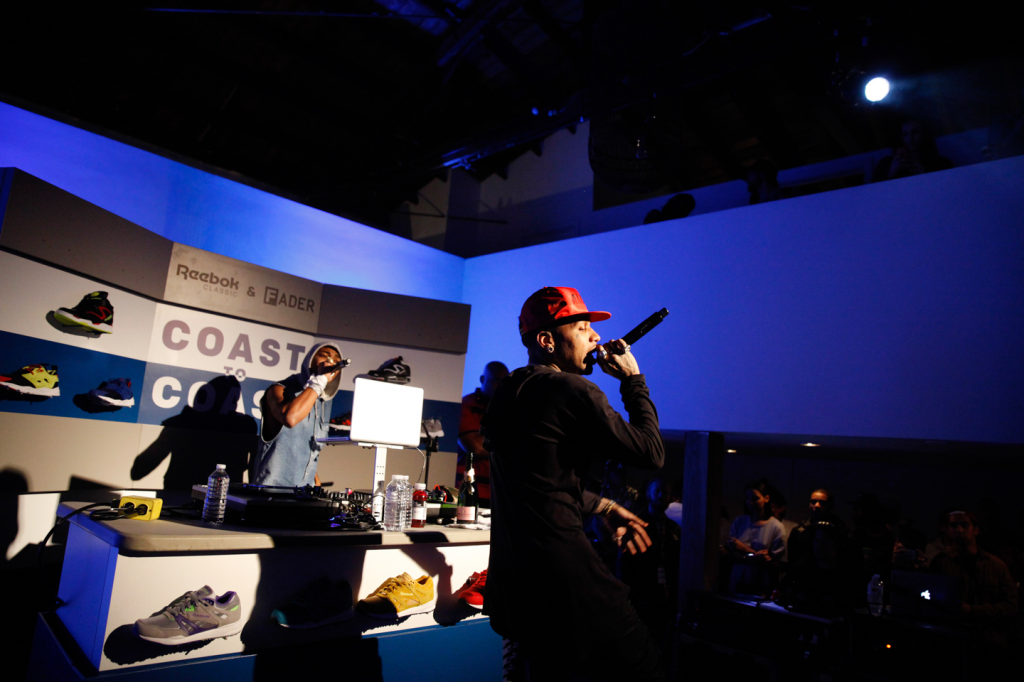 The Coast to Coast concert series was developed as a platform to integrate music with style.  Reebok and The Fader will be hitting both coasts and presenting exclusive artist performances, in addition to pieces of content that document the artists in their home base, which will be live on TheFADER.com later this year.
Up next: one of the hottest rising stars in music, Kiesza, will headline the NYC show on December 3rd.  Be sure to visit TheFADER.com for more details, or follow @ReebokClassics and @TheFADER for your chance to win a coveted spot to the next event!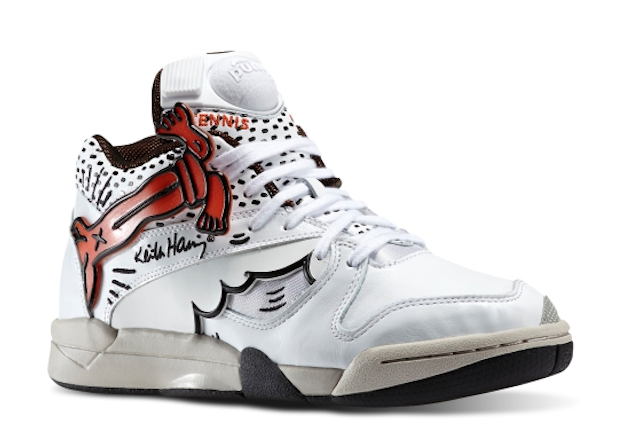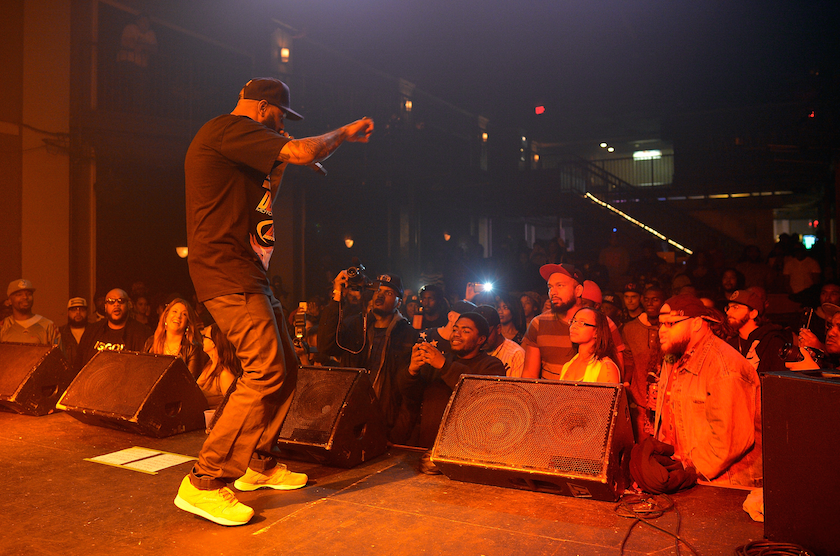 Yesterday, Sunday, November 23rd, Stalley took the stage at the Lincoln Theatre in Raleigh, NC, to promote his debut studio album "Ohio," which just released in late October.
Stalley performed his set to a rowdy crowd of fans, while laced in the Reebok Classic "Ventilator" sneakers from the "Tonal Ballistic" pack.  The Trophy Gold/Retro Yellow/Black/White colorway of the Ventilator added a pop of color to his monochrome outfit on stage.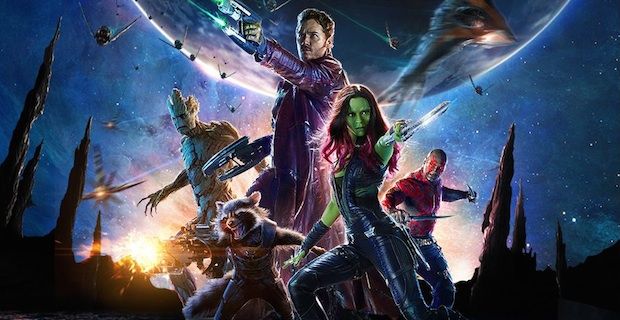 Thanksgiving is just around the corner and what a great way to enjoy a feast than with the perfect movie to watch with your family. Marvel's GUARDIANS OF THE GALAXY is now available on Digital HD plus Disney Movies Anywhere and on Blu-ray™ 3D Combo Pack, Blu-ray, DVD and On-Demand December 9th!
Check out some awesome clips from the bonus features below! With Disney Movies Anywhere (DMA), you can now access your Disney digital movie collections on all VUDU-enabled devices including set-top boxes, gaming systems and smart TVS; on iOS devices via iTunes; and on Android devices through the recently announced partnership with Google Play; as well as through the Disney Movies Anywhere website.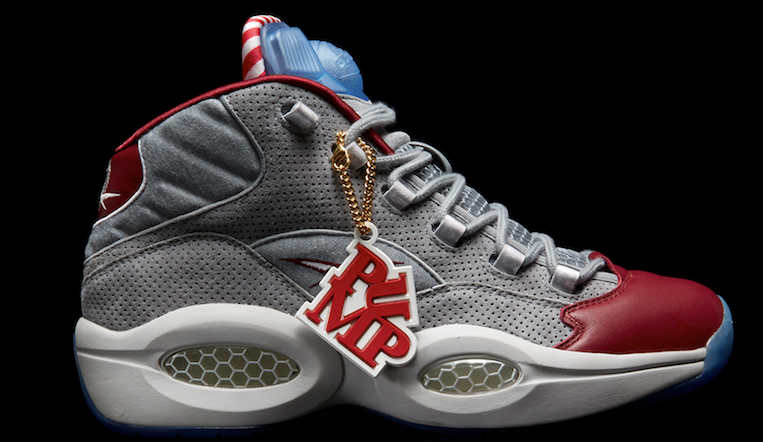 This is one of the sickest pair of kicks out there. Reebok Classics and Villa teamed up to shout out one of Philly's most iconic athlete. I was lucky enough to get this shoe and man…..these are awesome. Well done Reebok and Villa you have outdone yourself. The shoes came out today and if you are thinking about getting them make sure you do it quick. Don't sleep on this. You could miss out.
Both Reebok Pump and Villa are celebrating 25th year anniversaries this year, so the collaboration needed to be one-of-a-kind. The Pump Question silhouette itself is the perfect marriage of two iconic, game changing innovations and honors the impact both brands have had on sneaker culture.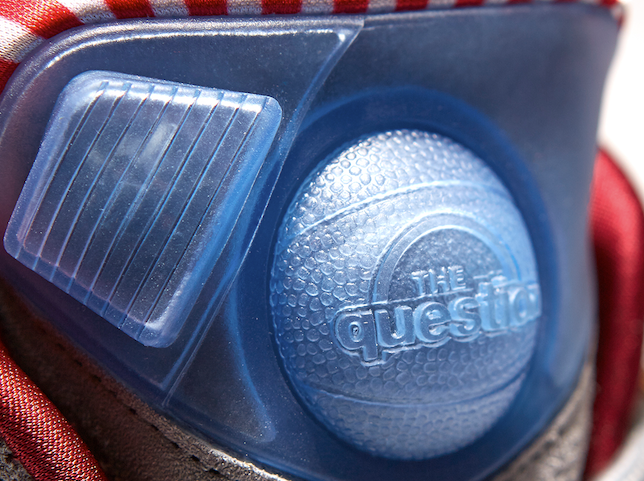 For this exclusive collaboration, every detail of the shoe pays tribute to Allen Iverson and his relationship with the city of Philadelphia – something no one knows better than Philly based retailer, Villa. The grey and burgundy color way is inspired directly from Villa's logo and Iverson's memorable Bentley. Between the LOVE park hangtag and the Liberty Bell logo, it is Iverson and Philadelphia through and through.
Don't miss your opportunity to grab a pair of the extremely limited Reebok x Villa "A Day in Philly"  Pump Question on the Pump's Official Birthday, 11/24 at Villa and ruvilla.com for $185.