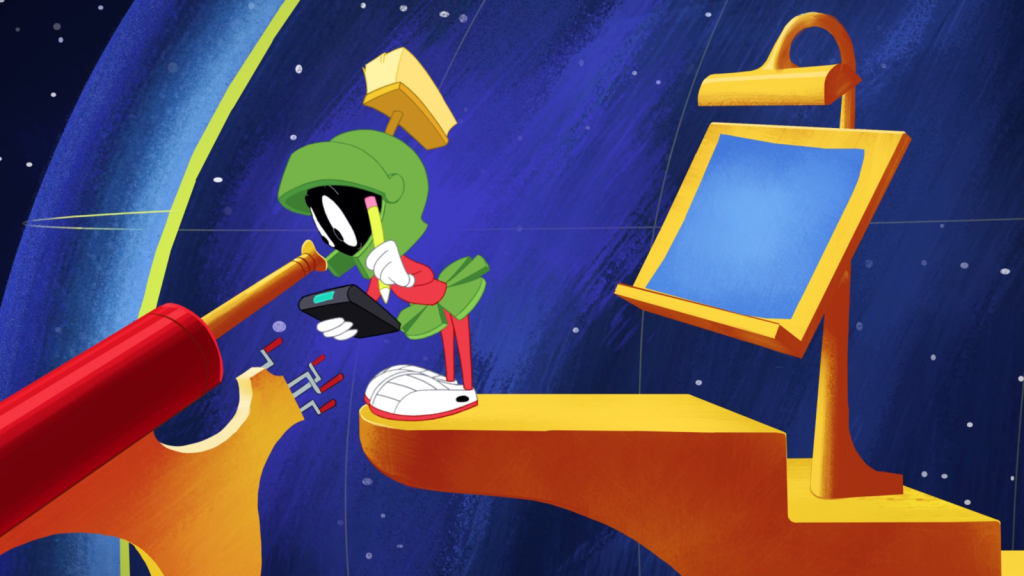 The NBA offseason can be very quiet at times. Even after the draft there may be only whispers of blockbuster trades. It looks like this offseason won't be that calm. Apparently Martians are targeting Blake Griffin. Well I should say Martian. Marvin, the famous extraterrestrial from Mars wants Blake's new kicks that Jordan Brand will be releasing soon. We found a letter and video from Marvin discussing his plans.
Watch out Blake!
Here is Marvin's letter.
Greetings Earthlings,
I have reached my limit with you Earth creatures. For too long the people of Mars have stood by and put up with your anti-Martian activity. Your shuttles, and rovers have been driving us crazy!
My superiors have granted me permission to finally destroy the Earth by any means necessary. K-9 and I have searched the galaxy and heard about this Blake Griffin and his Super.Fly 4 machine that possesses the power to disintegrate your puny little planet.
Today, I am putting you Earthlings on notice. I am searching for this Blake Griffin fellow and when I find him I will use him to destroy the Earth. I will use the Jordan Super.Fly 4's Earth-shattering powers to disint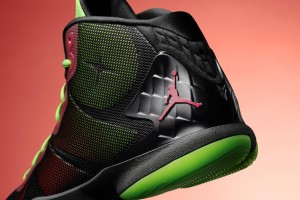 egrate that rock you call home.
It is flattering that you Earthlings have been influenced by our greatness. The Jordan Super.Fly 4 machine's colors are clearly inspired by the Martian way of life. While it warms my small Martian heart that you hold us in such high regard it will not sway me from my mission to destroy you!
Clearly, you have created this FlightSpeed tool to provide Blake Griffin with previously unmatched power. I demand that you hand over it and its Earth shattering explosive properties immediately, or feel the wrath of my Illudium Q-36 Explosive Space Modulator. If you inferior Earthlings do not comply I will come to Earth and take it from Blake Griffin myself.
My army of instant Martians has already been deployed to find Blake Griffin in a place called China; we will start there and make our way across your planet until we find him. When I find this Blake Griffin I will challenge him to what you Earthlings call a dunk contest…winner takes Earth.
I have also commandeered the Jordan.com machine to update you Earthlings on my progress and the search for Blake Griffin and the Jordan Super.Fly 4 machine.
Good luck. You'll need it.
Marvin The Martian
The Jordan Super.Fly 4 will release for a suggested retail price of $150 in China on July 1, followed by a general global release on August 5. Stay tuned to @jumpman23 and Jordan.com for more information on the Jordan Super.Fly 4 and Marvin's domination plan.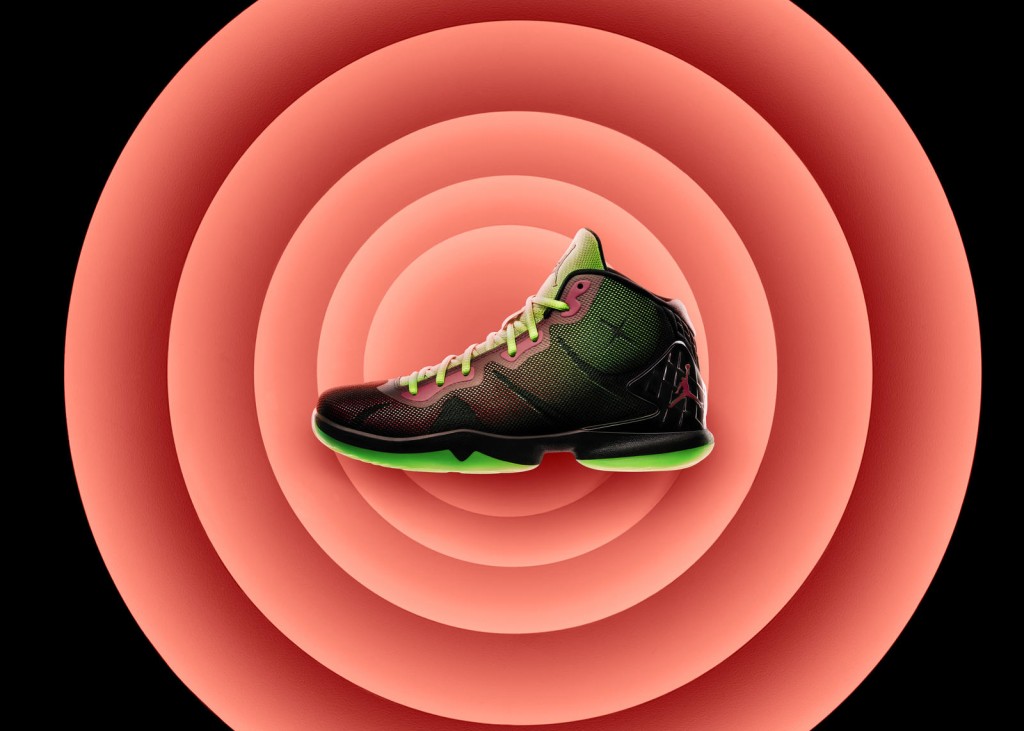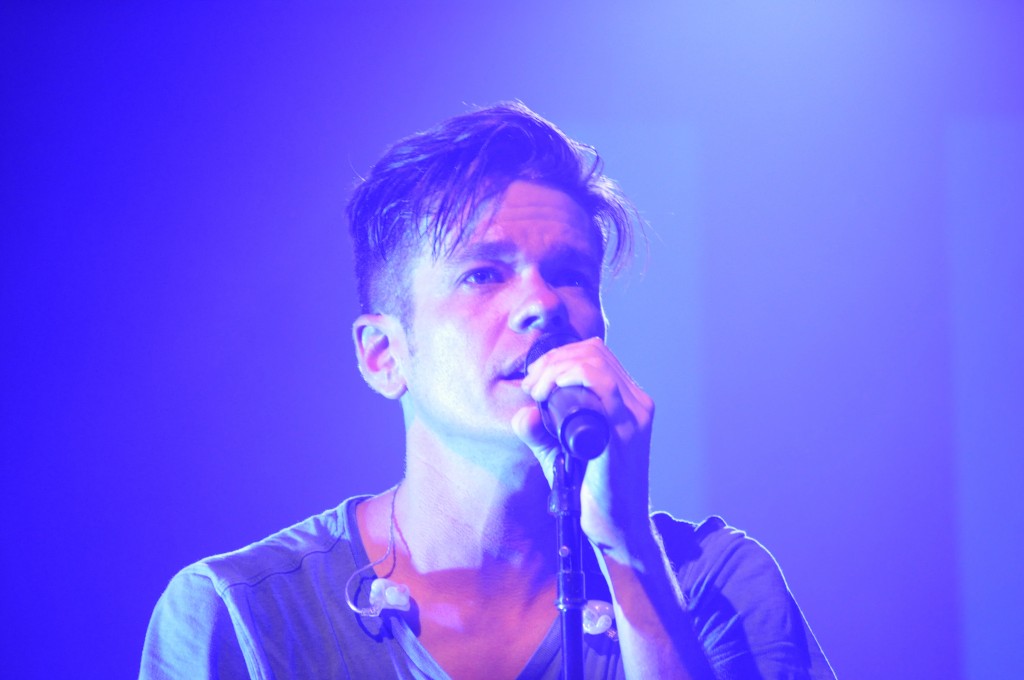 Could singer and Grammy-winning songwriter Nate Ruess be in the Netflix hit series "House of Cards?" Rumors started to fly when this past week the Starwood Preferred Guest hosted a special intimate concert Ruess at the Aloft Miami Doral and E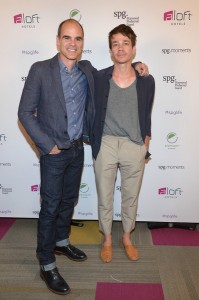 lement Miami Doral as part of its Hear The Music, See The World concert series.
The VIP performance was held in the Aloft Miami Doral where members crowded in closely to hear songs from Ruess's first solo album Grand Romantic, which dropped earlier this month, as well as the crowd favorite, "We Are Young."
Also at the event was Michael Kelly. He is known as Doug Stamper, on "House of Cards" which stars Kevin Spacy and Robin Wright. At the event he was spotted rocking out in the crowd enjoying Ruess's one-of-a-kind performance.
Kelly and Ruess hit it off earlier in the evening where Ruess even admitted that he has only seen one episode of House of Cards. Kelly jokingly nudged Ruess that he has a lot of catching-up to do and noted that, "a whole bunch of crazy sh*t is about to happen this season!"
Bystanders overheard the two make plans to meet up September when Ruess performs in DC, where Kelly will be finishing filming season 4 of House of Cards.


There now is a way that you can make your music listening experience more enjoyable. All you need is the Songo Portable by Nyrius. It is a device that is a compact Bluetooth music receiver that allows you to conveniently stream your music playlist wirelessly from your smartphone or tablet to your car stereo, speaker system, and even add Bluetooth capabilities to your favorite headphones with the included headphone adapter. You can easily start playing your music with the touch of a button and avoid the hassle of messy cables crowding your center console or limiting your stereo setup.
Getting connected is as simple as plugging into any 3.5mm auxiliary input. Whether you're on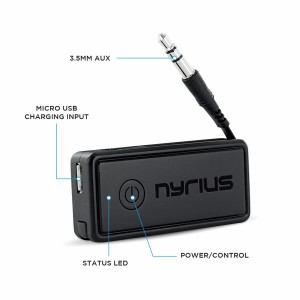 a road trip with friends, on the ski slopes, or working out you can rest easy knowing you'll enjoy up to 12 hours of music on a single charge. Recharge the battery with the included micro USB cable.
Advanced wireless technology delivers crystal clear audio up to 33 feet. Songo Portable is designed to deliver the fullest frequency range without any interference, unlike FM transmitters that can have a poor connection causing the signal to break up.
For more info on the Songo check out the Nyrius website.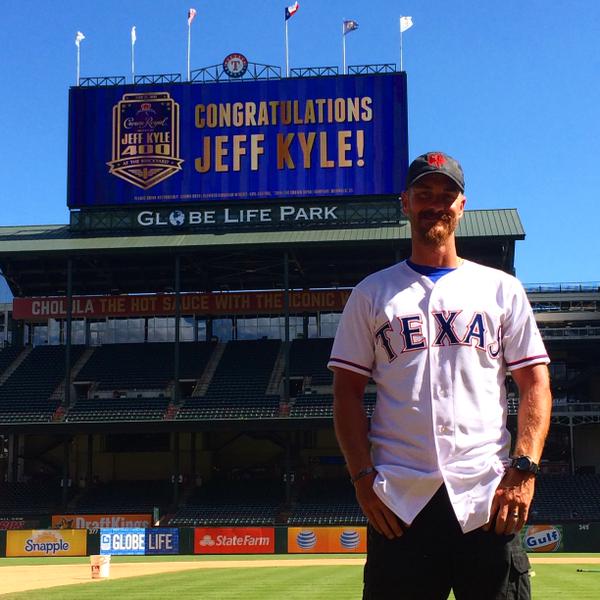 Crown Royal and NASCAR announced yesterday the winner of this year's "Your Hero's Name Here" at the Brickyard 400. Jeff Kyle was at the Texas Rangers game where he was announced as the winner. Jeff will have the naming rights to the NASCAR Sprint Cup Series race at Indianapolis Motor Speedway. As the program winner, Kyle's name will be incorporated into the official race title, Crown Royal Presents the Jeff Kyle 400 at the Brickyard.
Kyle, of Lorena, Texas, was deployed multiple times to Iraq and Africa while serving in the military for eight years. During his time with the 3rd Marine Division, Kyle received the Navy Achievement Medal for leading the first Marine detachment to transport a nuclear submarine through hostile waters.
After leaving the military, Sergeant Kyle has dedicated his life to helping his fellow servicemen and women through his tireless efforts to bring awareness to veterans' needs. Kyle advocates for veterans across the nation and provides support through his involvement with a handful of organizations.
"Honestly, I don't feel like I'm deserving of this recognition," said Kyle, of being named the winner of the 2015 "Your Hero's Name Here" program. "My true service to this country didn't begin until I got out of the military and I'm proud to be in the position I am."
Today at Globe Life Park in Arlington, home of the Texas Rangers, over 29,000 fans witnessed the announcement of Kyle as the 2015 "Your Hero's Name Here" winner as the official race logo incorporating his name was unveiled during the pre-game festivities. As Kyle made his way to the mound to throw the honorary first pitch, the logo was displayed across every screen within the stadium.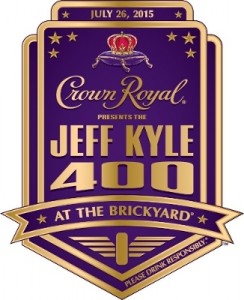 After the monumental moment, Kyle was greeted off the field by his closest family and friends who surprised him in celebration of the honor, alongside representatives from Crown Royal and Indianapolis Motor Speedway. Kyle's wife and parents were in attendance, as well as Kyle's personal hero and nominator for the program, 2014 "Your Hero's Name Here" race namesake and Green Beret John Wayne Walding.
"Jeff has made his sacrifice time and time again, whether he's serving his country overseas, locally or nationally," said Walding. "After everything he has done living his life for others, having something that is just for him will be really special."
This will mark the ninth time the Crown Royal brand has awarded NASCAR race naming rights to an adult fan. After receiving hundreds of entries during the nomination period, five heroes were chosen as finalists and adult fans had the opportunity to cast their votes for the person they felt was most deserving of the honor. In addition to Kyle, program finalists included: Benjamin Parker, retired Army Staff Sergeant from Cincinnati, Ohio; Hector Manley, community leader from Bonita Springs, Fla.; Brendan Marrocco, retired Army Sergeant from Staten Island, N.Y.; and Margy Bons, founder of the Military Assistance Mission from Phoenix, Ariz.
"Jeff Kyle's dedication to helping veterans in Texas and across the country is a testament to his selfless nature," said Matt Pechman, Brand Director for Crown Royal Canadian Whisky. "The race on July 26th will mark a special event for Kyle as he'll experience his first NASCAR race in an incredibly unique way – as the namesake!"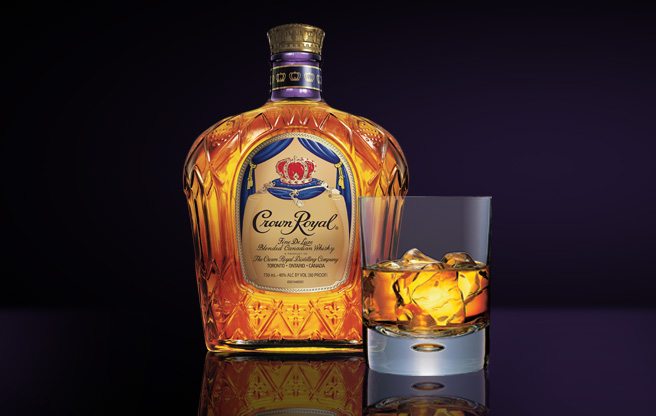 I enjoy steak. I enjoy Crown Royal. For the life of me I didn't know why it took me this long to make a food recipe with Crown Royal. I like to enjoy a Crown and ginger responsibly while eating a steak dinner. So why didn't I make the connection of using Crown sooner? It was when one of my friends asked me if I have ever cooked with Crown Royal.
A few lightbulbs went off in my head and I started to think of a recipe that I should try out. When making steaks on the grill or stove I like using the McCormick Montreal steak seasoning. So I decided to combine two Canadian ingredients in this marinade and called it the Canadian Crown Steak Marinade. So if this sounds great to you feel free to check it out.
Plus for more news on Crown Royal and if you are 21 years or older go to their website as well as thebar.com for drink recipes.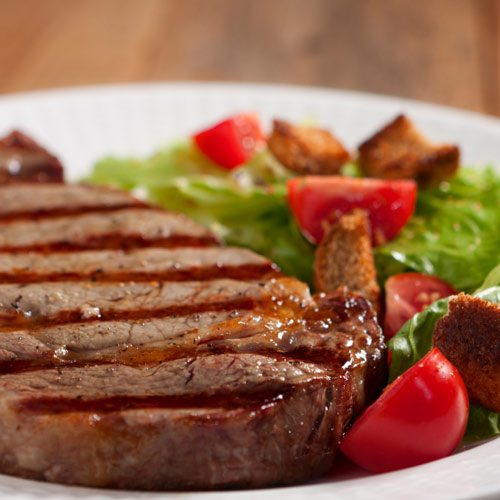 Ingredients (Serves 4)
4 rib-eye steaks
1/2 cup Crown Royal whisky
1/2 cup pineapple juice
1/2 cup brown sugar
1 teaspoon chopped garlic
2 tablespoons McCormick Montreal steak seasoning
1/3 cup teriyaki sauce
1/3 cup soy sauce
1/3 cup water
Directions
Combine the water, Crown Royal whiskey, pineapple juice, brown sugar, teriyaki sauce, soy sauce, and minced garlic in a bowl. Put the steaks in a strong Ziploc bag. Pour the marinade over the steaks. Close up the bag and refrigerate overnight. Grill or cook steaks 3 to 5 minutes per side for medium-rare. Allow steaks to rest for 5 to 10 minutes before serving. I wrap the steaks in foil to keep the juices on the steak. Serve with potatoes and vegetable or a salad. Top it off with Crown Royal whisky neat or your favorite Crown Royal cocktail.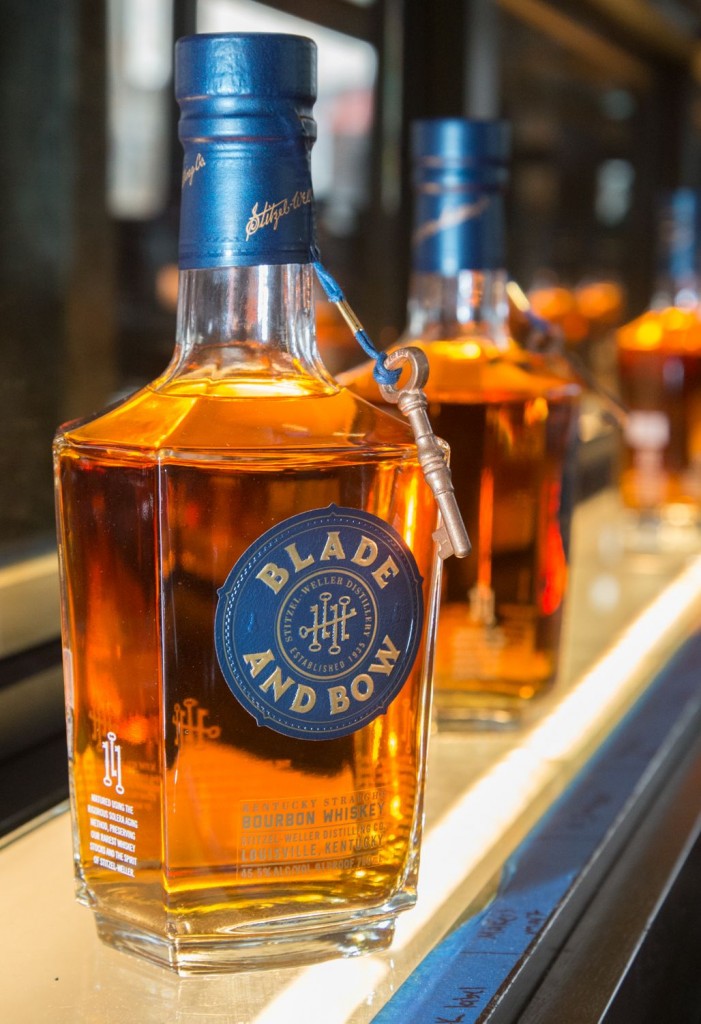 When I started to get an appreciation for whiskey I wanted to make sure I tried all the brands out there. One brand that is starting to make a name for themselves is Blade and Bow. Recently a few whiskey enthusiasts found themselves in a tasting event with Blade and Bow.  They got an education earlier this week in New York City. They got to taste the award-winning bourbon with guided tastings. The event was further amplified by local New York live musician Alexis Babini. With the story of Blade and Bow we were able to unlock history for the new generations of whiskey consumers and remind the older generations of the pleasure of experiencing authentic Stitzel-Weller liquid.
If you haven't tried Blade and Bow you must make it a point to change that. While you are enjoying Blade and Bow responsibly here are few cocktails that you can try out.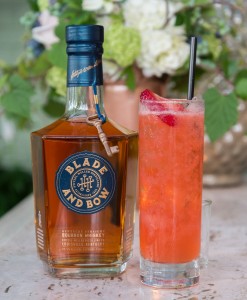 Cocktail created by Amanda Tissue of the Gramercy Park Hotel
1.3 oz. Blade and Bow Kentucky Straight Bourbon
1 oz. Lemon Juice
.75 oz. Simple Syrup
Muddled Strawberries
Top off with Ginger Beer
Serve in a highball glass.
Blade & Bow Manhattan
1.25 oz. Blade & Bow Base
.25 oz. Cherry Heering
.25 oz. Sweet Vermouth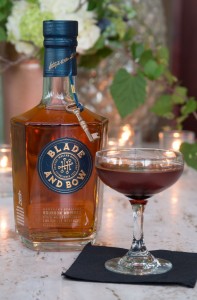 2 dashes Angostura Bitters
Stir. Strain. Garnish with a cherry.
Blade & Bow Gold Rush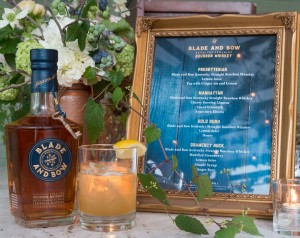 1.5 oz. Blade & Bow Base
.5 oz. Lemon Juice
.5 oz. Honey
Shake. Strain over fresh ice into a rocks glass. Garnish with a lemon wedge.
Blade & Bow Presbyterian
1.5 oz. Blade & Bow Base
.25 oz. Lemon Juice
Top with Ginger Ale
Build in a Collins glass over ice. Top with ginger ale. Garnish with a lemon wedge.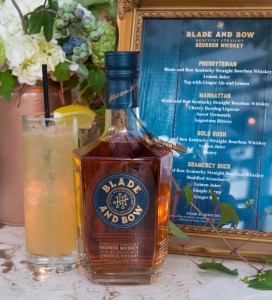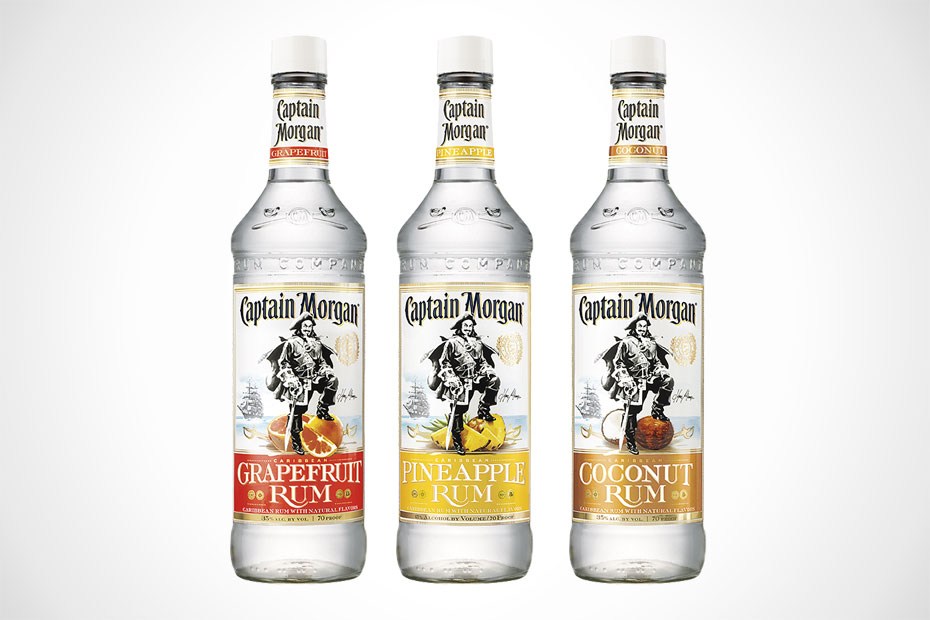 Do you smell that? No I am not going into a WWE Rock style monologue. I am wondering if wherever you are right now you can smell the intoxicating smells of a backyard barbeque. We are now if full swing of grilling season. The grill and smoker are being put to use every weekend.
What are you going to serve with those mouthwatering burgers and kabobs? How about some delicious and refreshing cocktails inspired by Captain Morgan? We got you covered this summer with three new drink recipes that are sure to pair up perfectly with your grub!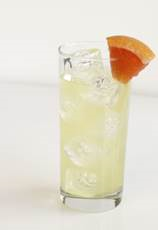 Captain Morgan's Pirate Paradise
1 oz. Captain Morgan Grapefruit Rum
.5 oz. Elderflower Liqueur
.75 oz. Lime Juice
.5 oz. Honey Syrup
2 oz. Coconut Water
Directions: Shake and strain over ice into a Collins glass. Garnish with ¼ of a grapefruit wheel.
Put the Thai in the Coconut
1.5 oz. Captain Morgan Coconut Rum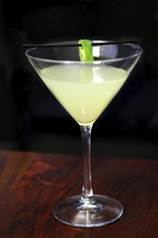 .75 oz. Lime Juice
.75 oz. Simple Syrup
3 Slices Fresh Lemon Grass, Muddled
1 Slice Jalapeño Pepper, Shaken (to taste)
Directions: Muddle, shake all and fine-strain into a martini glass. Garnish with a skewered jalapeño slice.
Captain Morgan's Sunset Sipper
1.5 oz. Captain Morgan Pineapple Rum
1 oz. Orange Juice
1.5 oz. Coconut Cream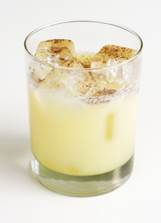 Ground Nutmeg / Cinnamon Blend
Directions: Shake all & strain over ice into a double old-fashioned glass. Garnish with dusted nutmeg / cinnamon.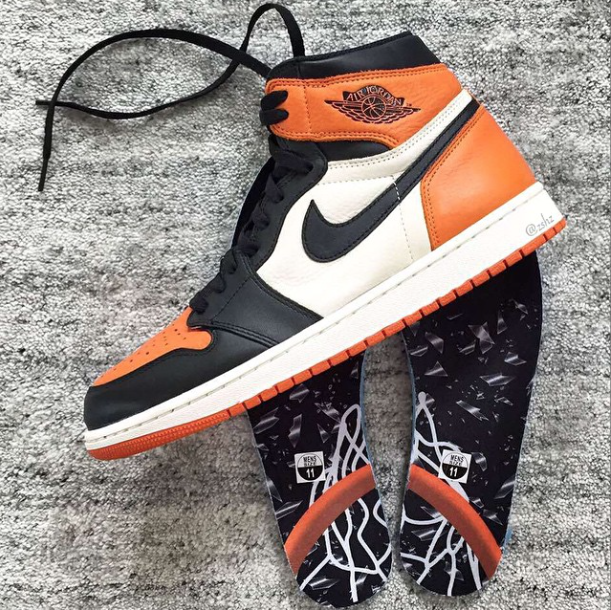 Michael Jordan is known for many things on the basketball court. Some might forget that he broke a backboard during a game. It wasn't in an NBA game or in college. This shattering event took place during a Nike exhibition match played in Italy in 1985. To bring back that memory the Jordan Brand created the Air Jordan I "Shattered Backboard."
The Air Jordan 1 Retro High OG has a black/white/orange colorway to match the uniform that Michael wore during the game. It also has a graphic insole that references his high-flying, glass-shattering maneuver. The Jordan release date for the Air Jordan 1 "Shattered Backboard" is currently set for June 27 and will cost you $160.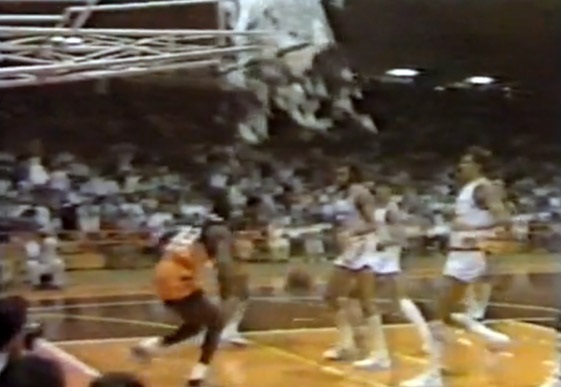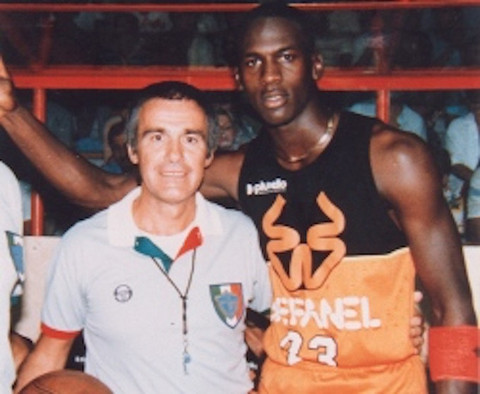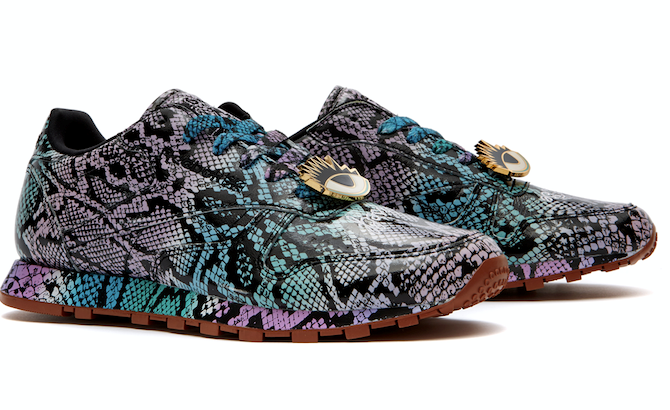 Reebok is at it again with some fantastic shoe designs. Reebok always seems to think outside the box and look at shoe design on a whole new level. It continues with the Reebok Classic x Melody Ehsani collaboration. It kicks off Fall 2015 with the introduction of a vibrant Classic Leather Lux sneaker, designed to reflect Melody's edgy street style.
The CL LTHR LUX ME, covered from sockliner to laces in gradient python print, will have trendsetters rejoicing as Melody drops this colorful shoe just in time for late summer.  The CL LTHR LUX ME is complete with Melody's signature lace embellishment for an extra flash and a "brick" rubber outsole that will leave a fierce mark in fashion. This style seamlessly continues Melody's inspirational messaging with "Just be your yourself" described on the vamp.  The CL LTHR LUX ME also features Melody's signature take on the modern evil eye, which works to ward off all negativity.
Said Melody Ehsani of the collaboration: "I've often heard musicians say that they see color when they hear certain songs. When I was working on this shoe, I was doing a lot of internal work, struggling with trying to find answers to some of life's big questions. I've done enough work up to this point to know that I just had to go deeper within myself. When I did, I developed a greater awareness of myself, understanding that the core of me is limitless.  We are concrete individuals in a physical world, however we come from an abstract source. The emotion of that limitlessness was best understood to me through the gradation of these colors that I applied to the signature python pattern on this particular shoe."
The CL LTHR LUX ME will retail for $149.99 and is currently available at www.melodyehsani.com and Melody's LA store at 424 1/2 North Fairfax Ave, LA, CA 90036.
You can also get these kicks at shops like Extra Butter, Addict, Villa, Shoe City and Reebok.com.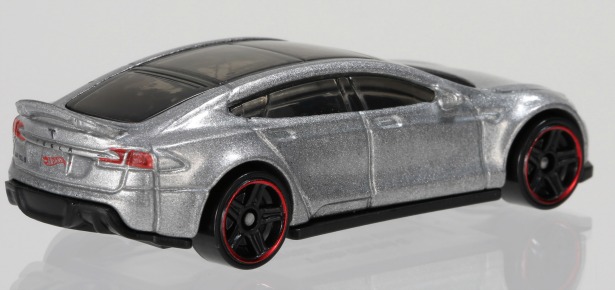 No, this version won't go zero to 60 in 3 seconds and yes, it may be better suited to Paul Rudd's character in Ant Man. But what's one thing for sure that this 1:64 Scale Model S Tesla has over its big brother?
Price.
Hot Wheels is offering flagship luxury you can hold in the palm of your hand for only $1.09. At the very least this should tide you over while you save up for the $70,000 version.
No word yet on sales restrictions in Texas.