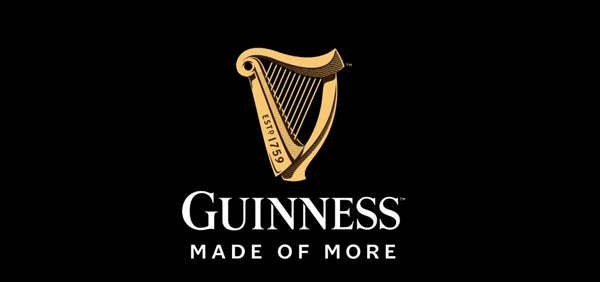 Math might not have been your favorite subject, but math can be used to make your beer better. Now that I got your attention let me explain. I promise that there won't be a test on this. It is just to show you how math can make everything awesome.
Have you ever sat down and wondered how your pint of Guinness Draught gets its iconic creamy head or why the perfect pint requires a two-part pour? The quick answer is nitrogen. A few days ago Guinness released a video explaining the story behind mathematician-turned-brewer, Michael Ash, pioneering Guinness Draught, the world's first nitro beer. The video documents Ash's four-year journey of experimenting with nitrogenation leading up to the launch of Guinness Draught in 1959.
Why nitrogen? As carbonated draft beers became popular in the 1950s, Ash realized that the tiny bubbles from nitrogen not only served as a way to dispense Guinness on tap but the substance also gave Guinness Draught the smooth, creaminess that it's become synonymous with ever since.  So cheers to math and Guinness.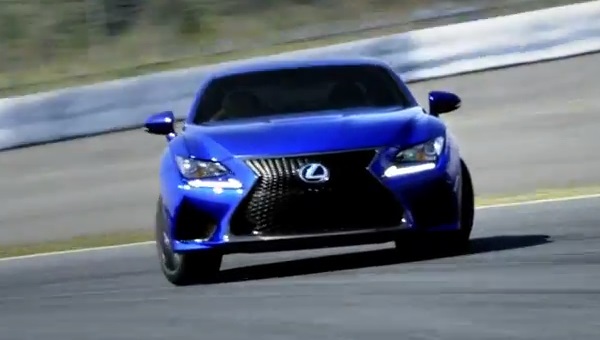 Every year Lexus goes above and beyond with pushing the envelope when it comes innovation. Their latest is a game changer. There will probably never ever be something like it ever again. Lexus just recently announced their V-LCRO Technology. And the world will never be the same.
This tech puts man and machine together in a way that no one ever thought of before. Using carbon fiber to create a lightweight chassis to the special alloys employed in their engines, they work tirelessly to improve our vehicles' performance. So with that they presented the next advancement in man-machine interface: the Lexus V-LCRO Performance Driving Seat for the Lexus RC F and GS F.
There is a ton of tech terms that I don't even understand so I am just going to say watch the video below and prepare to be amazed.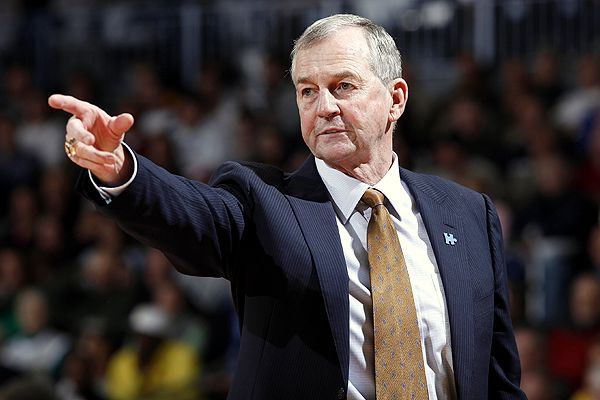 We are a few days from the Final Four. Coach Jim Calhoun knows something about March Madness since he won three National Championships as the head coach for UConn. Thanks to Dove Men+Care I was able to chat with him today about hoops, his work is Dove Men+Care, and coaching.
Since the 2010 launch at the Super Bowl, Dove Men+Care has been committed to representing men in an authentic way, supporting all the caring moments that we all men experience. Learn about what makes a real hero from NCAA basketball coach Jim Calhoun and coach Kevin Ollie. The unique bond that they share is a perfect example of how care makes a man stronger.
"A real hero is not the player that hits the game winning shot, it's the guy that has your back when you miss it."
Visit dovemencare.us to see other highlights that define #RealStrength and learn about the products that Dove Men+Care offers. Care makes a man stronger.
Here is my interview with Coach Jim Calhoun.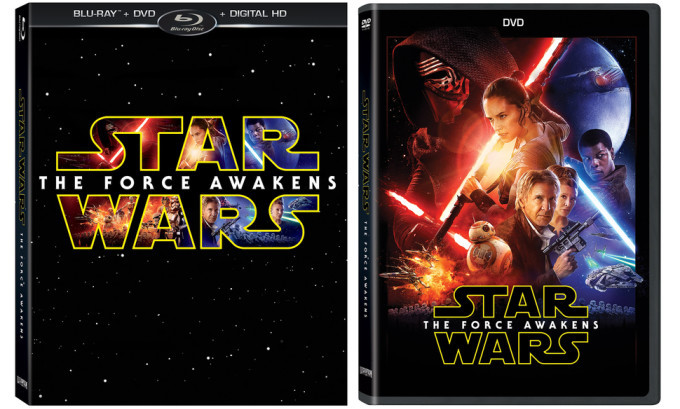 The day is almost here! On April 1st you can digitally download "Star Wars: The Force Awakens" and a few days after that on April 5th you can purchase the Blu-ray/DVD combo pack. I was able to get my hands on the Blu-ray/DVD combo pack last Friday. I couldn't wait to open up that combo pack up and look at all the behind the scenes footage and deleted scenes. Before I did that though I watched the film again!
I was really impressed with the quality of the Blu-ray disc. Disney did a great job of bringing such a powerful movie that rocked us all in the theater and translated it brilliantly to our home theaters. The picture was crisp and the audio was perfect. I feel that some films lose their luster when you purchase them Blu-ray. Thankfully this wasn't the case for "The Force Awakens."
"Star Wars: The Force Awakens" saw the eagerly anticipated reteaming of original Star Wars stars Harrison Ford, Carrie Fisher, and Mark Hamill, along with Anthony Daniels, the only actor to have been in all seven Star Wars films, and Peter Mayhew. The returning cast was joined by Daisy Ridley, who beat out fierce competition to take the principal role of Rey, John Boyega as reluctant stormtrooper Finn; Emmy nominee Adam Driver as the villainous Kylo Ren, and Golden Globe winner Oscar Isaac as Resistance pilot Poe Dameron.
I am guessing most of you have seen the film since it broke all sorts of box office records this past December. So let us get to the bonus features.
In the Secrets of The Force Awakens: A Cinematic Journey, we get to discover the complete story behind the making of The Force Awakens, revealed through in-depth footage and exclusive interviews with the actors and filmmakers in this feature documentary. This is a fascinating documentary style of storytelling that gives us an inside look at what J.J. Abrams and the cast and crew did to make this film a success. We get to see an intense audition from Daisy Ridley. You see from her performance why she was selected to play the lead role.
I loved every minute of this four chapter series. We got to see Star Wars veterans like Harrison Ford, Carrie Fisher, and Mark Hamill share their memories from the past films and what it meant to be back on the set. Then you get the newcomers like Ridley, John Boyega, Adam Drive, and Oscar Isaac get all giddy to be on the same set at Han Solo and Luke Skywalker. I could feel their passion and love of landing these roles.
Another fantastic moment that will give you goosebumps is the feature called The Story Awakens: The Table Read. This is where we see all the cast members share their thoughts from that memorable day they all first came together to read the movie's script. I love who they chose to be the narrator of that table read.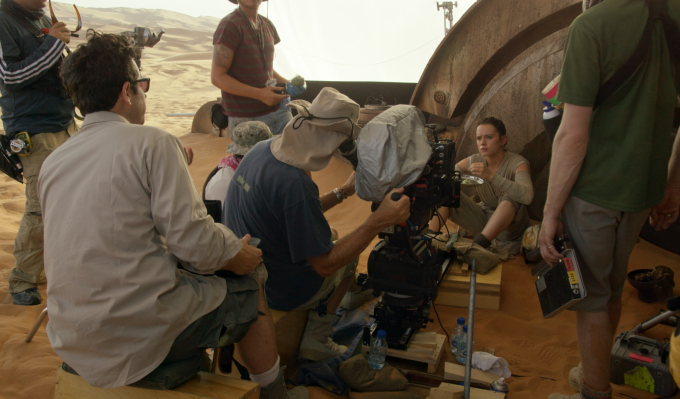 We all know and love R2-D2 and C-3PO, but what about the origins of BB-8? In the Building BB-8 feature we get to see how the filmmakers brought the newest droid to the screen, creating an instant fan favorite in the Star Wars universe.
I remember the VHS tape my parents got me called "From Star Wars To Jedi" (which I still have) that had gave us an inside view on how the aliens and creatures were made for the original trilogy. In a feature called "Crafting Creatures" you get to see how the filmmakers bring a cast of new creatures to life.
In another segment you get to see how the lightsaber fight between Kylo Ren and Rey was set up and choreographed. That feature is called "Blueprint of a Battle: The Snow Fight."
Did you know that back in the day George Lucas wanted to go a different route for music instead of the disco music. Thankfully he did that and went with John Williams to create the music we all know and love. There is segment that highlights John Williams and his music in The Seventh Symphony. Here Williams shares personal insights of his work on Star Wars and The Force Awakens.
There is also the ILM: The Visual Magic of The Force, which is an insider's look into the remarkable digital artistry of the movie's visual effects. Plus there is a feature on the Force For Change campaign, which shows us that heroes come in all shapes and sizes. See how the Star Wars: Force for Change initiative has united Star Wars fans all over the globe to help others.
And last but certainly not least there are a few deleted scenes that give you an inside view of what didn't make the final cut of the film.
This Blu-ray/DVD set is a must have for anyone who is a Star Wars fan or looking to further their Jedi training!
Star Wars: The Force Awakens is available for pre-order on Amazon. Click here.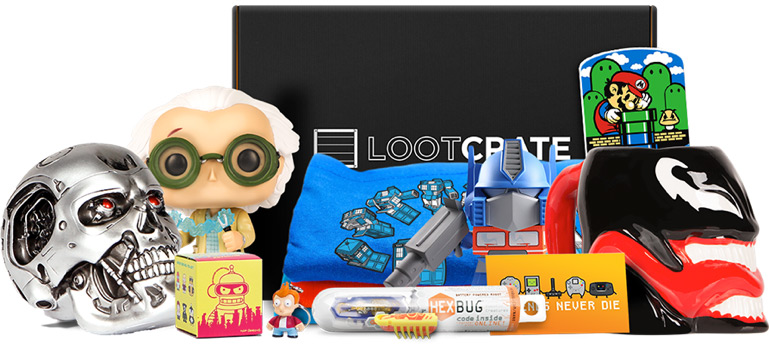 The internet is awesome. You can order so many things whenever you want. Still there is no more mystery. All the fun and excitement is gone. Do you remember when you would go to a store and randomly see something that you might not have seen before and you bought it right away? There is none of that anymore when you shop online…unless you subscribe to Lootcrate.
What is Lootcrate you might ask? For those who aren't in the know Lootcrate is a must have for any geek or nerd out there. If you are into gaming, movies, pop culture or things that are totally awesome then you need to sign up for a Lootcrate subscription. Lootcrate is a monthly subscription service that sends clothes, collectibles, hats, comic books, wallets and other accessories right to your door. The cool part is that you have no idea what you are going to get each month. The items will be fantastic, but you will be pleasantly surprised each time a new box is delivered to your home.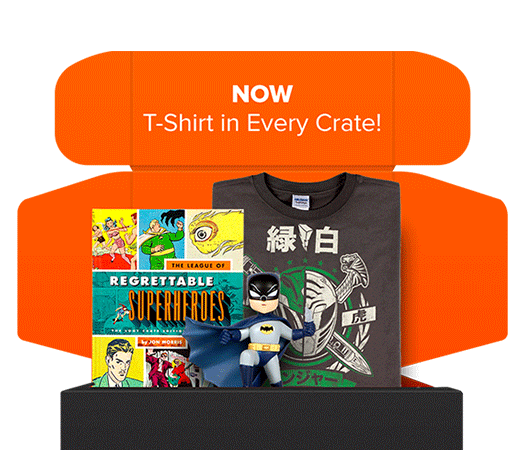 You will be astounded with exclusive products from top gaming and entertainment franchises like Marvel, DC Comics, Nintendo and more. Each month there is a specific theme that will feature a mix of the best in pop culture. In each box you will get limited edition stuff like shirts, vinyl figures, and other collectibles.
You will receive about four to six items over $45 of retail value in every crate. You can even get a discount and special gifts if you sign up for a 12 month plan. These crates are money. Below you can check out my first unboxing video from Lootcrate. I was thrilled to get a ton of exclusive stuff from a Harley Quinn Lootcrate special edition comic book to a Batman V Superman wallet. I never have seen one of those wallets before, but thanks to Lootcrate I am ditching my George Costanza wallet for the slimmer and tougher wallet.
There are different themed crates as well. There is a LootAnime, LootGaming, LootPets, Firefly, and LVLUp. They even have limited edition Star Wars and Call of Duty crates. You can pick out the best one that fits your style and your budget. Go to www.lootcrate.com for more info on each one and to start your subscription today!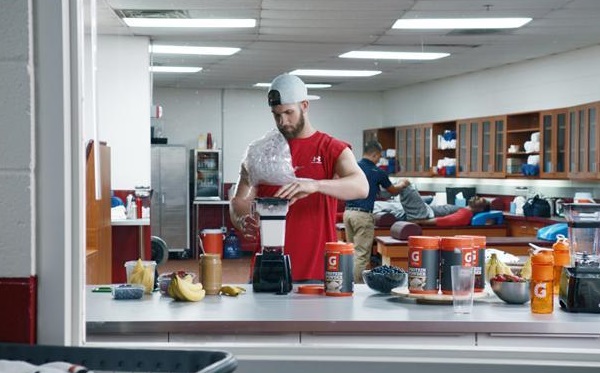 Do they nap? Do they play video games? Do they relax? Well….yes they do all of these things and more. Recently Gatorade showcased what the top athletes in the NFL, NBA, and MLB do when they are done with a hard day's work. Check out the videos below of Cam Newton, Paul George and Bryce Harper in action….well maybe not too much action!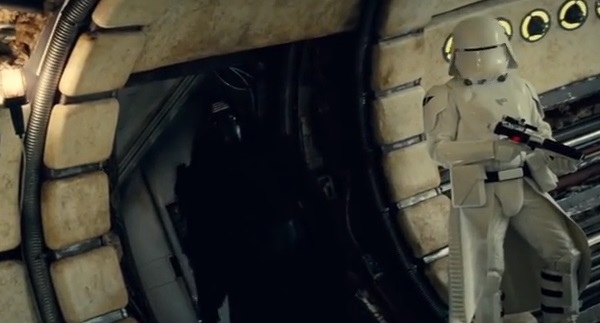 On April 1st you can digitally own Star Wars: The Force Awakens and on April 5th you can purchase the Blu-ray DVD combo pack. Until those dates we have a very cool trailer for you to check out. See the Star Wars: The Force Awakens deleted scenes, "Finn and the Villager", "Jakku Message", "X-Wings Prepare for Lightspeed", "Kylo Searches The Falcon", "Snow Speeder Chase," and "Finn Will Be Fine" on Digital HD and Blu-ray Combo Pack, plus a special bonus deleted scene, "Tunnel Standoff" only on Digital HD or by redeeming the digital copy included in your Blu-ray Combo Pack.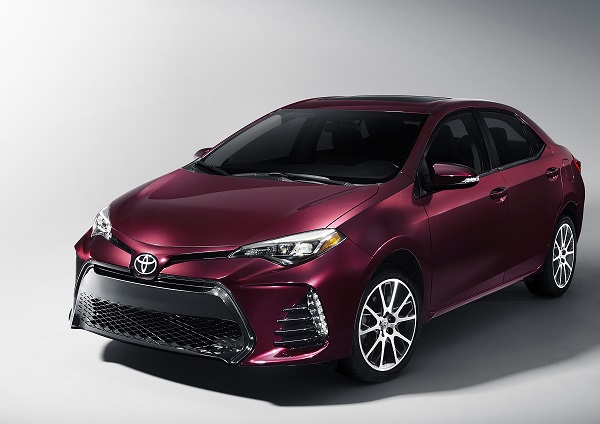 Times does fly by, but in this case it might drive in a Corolla. Believe it or not, but Toyota is celebrating the 50th anniversary of the Corolla. The first Corolla went on sale in Japan in November 1966, and came to the U.S. in 1968. The car proved to be an instant success, helping transform Toyota's global reach and more than doubling its total annual production from 480,000 to 1.1 million vehicles from 1965 to 1968. Just in time for the Corolla's 50th anniversary celebration
Now to celebrate 50 years of innovation the 2017 Toyota Corolla receives a redesigned, upgraded interior, including audio enhancements focused on comfort and convenience. A more aggressive front grille and two new exterior colors give Corolla a modern look to match the spirited driving experience.
The Corolla Anniversary Special Edition is based on the sporty 2017 Corolla SE. Available in three exterior colors – exclusive color Black Cherry, Classic Silver, Blizzard Pearl – the special edition will be available beginning in Fall 2016.
To share your memories make sure you go to corolla50.toyota.com for driver stories and user-generated content tagged #Corolla50. You also can enter their sweepstakes with the opportunity to win a 2017 Corolla.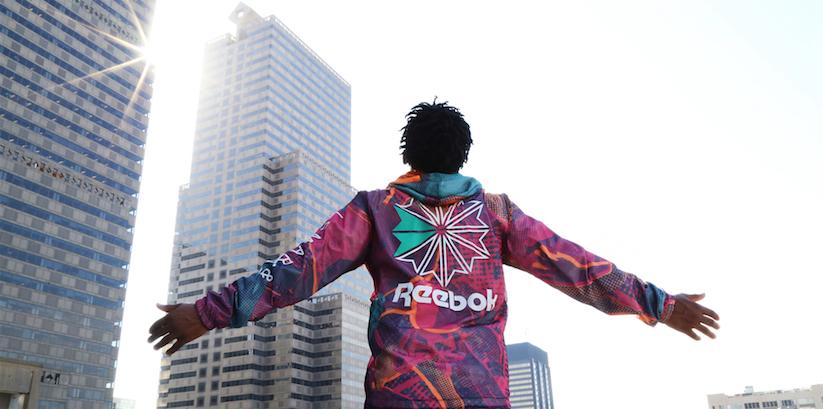 Reebok Classic has been spot on with their recent releases. From shoes to clothing Reebok Classic is bringing back ideas from back in the day and mixing it with technology from the present. If there is one thing that Reebok owns in the game of basketball, its heritage. From the brand's start in the sport in the early 80's, Reebok has helped define the basketball landscape with groundbreaking footwear, sponsoring some of the game's most awe-inspiring athletes.
For Spring/Summer 2016 Reebok Classic has teamed up with high impact streetwear brand, Lemar & Dauley, to deliver a unique footwear and apparel capsule. Focusing on the brand's rich 90's basketball heritage, the designs feature iconic Reebok athletes Allen Iverson, Shawn Kemp, and Dominique Wilkins.  However, rather than placing images of these legends against a typical basketball backdrop, Lemar & Dauley reinterprets them as "Basketball Gods" and tells a unique story throughout the collection. Utilizing engineered prints and cut lines on elevated fabrics and reflective detailing, the collection delivers a fresh of breath air into the retro basketball landscape.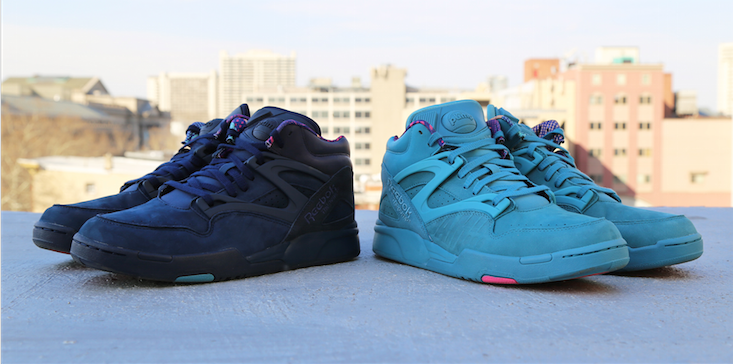 The Reebok x Lemar & Dauley  capsule will launch on Friday, March 25, 2016, just in time for Easter Weekend, and it will be carried exclusively at www.Lemaranddauley92.com and VILLA.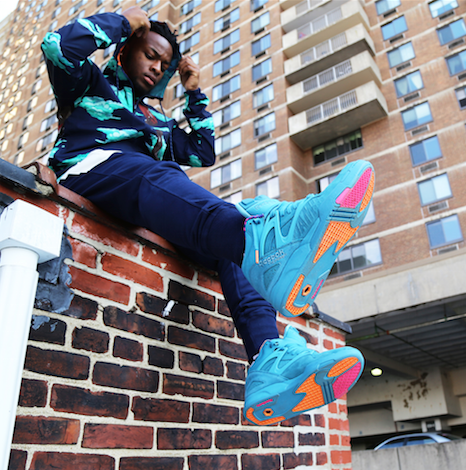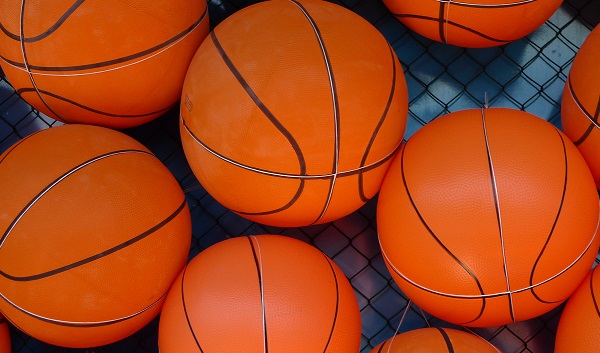 Is your bracket busted? If so don't worry about it. I am guessing everyone is feeling your pain. I am right there with you. With all the crazy upsets that happened your interest in the tournament might not fully be there. We are still going to sit down this weekend and watch all the games.
While you are watching the games might I suggest these three cocktails below that will make the games a bit more enjoyable?  These whisky-based cocktails are perfect to sip on as you sit back and watch all your picks fight for a spot in the championship game. As always please enjoy these cocktails responsibly.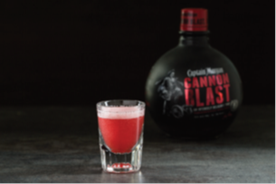 The Buzzer Beater
1.5 oz. Captain Morgan Cannon Blast
0.5 oz. Cranberry Juice
Shake with ice and strain into a shot glass.
The Three Pointer
1.5 oz. Crown Royal Deluxe
.5 oz. Lemon juice
.75 oz. Simple syrup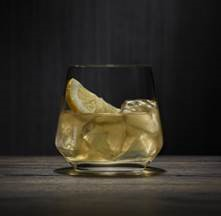 Garnish with lemon wedge.
The Alley-oop
1.3 oz. George Dickel Rye Whisky
0.5 oz. lemon juice
0.25 oz. ginger syrup
1 tsp. simple syrup
0.75 oz. sparkling water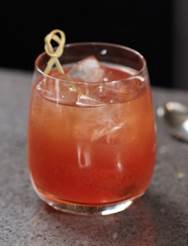 Raspberries
Mint leaves
Muddle, shake, and double-strain into a punch glassor coupe.