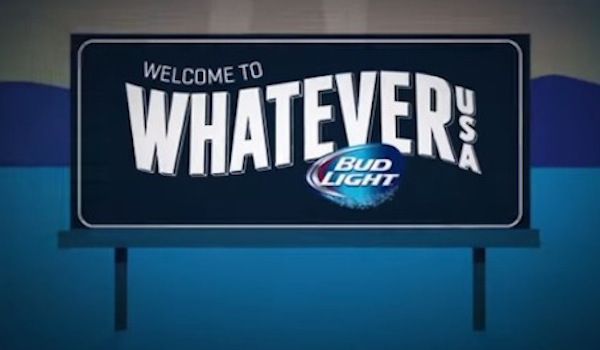 Are you looking for a great place to visit this summer? How about a nice trip to Whatever? No, I am not being vague. I am just saying that you can enter for a chance to hang with some cool people in a town called Whatever. Bud Light is going to give you a chance to win a trip to Whatever, USA this summer. It is place run by a mayor who just want people to have a great time. He is looking for people who are down for whatever.
Are you interested? Just visit UpForWhatever.com for more information and to submit an audition to win your way into a town that will be like no other.
Don't believe me? Just look at what their ponies can do! Get those auditions in! Good luck!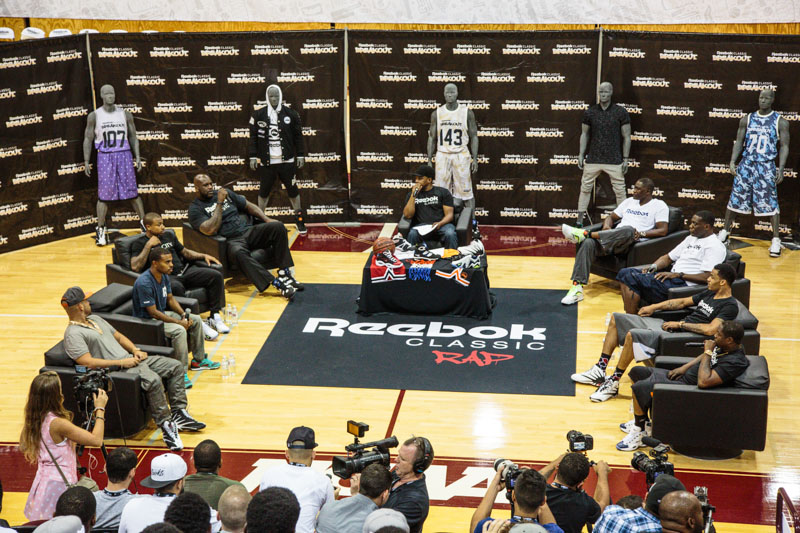 The top 120 high school basketball players in the United States were invited to showcase their skills at the 2014 Reebok Classic Breakout Camp at Philadelphia University in Philadelphia, PA on July 8th – 11th.
On opening day of the camp, Reebok hosted a special "Reebok Classic Rap" roundtable discussion on one of the basketball courts.
The roundtable discussion was moderated by Sway Calloway and featured an exclusive panel including NBA legends Shaquille O'Neal, Shawn Kemp and Dominique Wilkins along with current players Isaiah Thomas and Gerald Green.  Rounding out the group were friends of the Reebok brand including Jadakiss, DJ Drama, and Lil Duval.
The group discusses their personal challenges and triumphs along with offering inspiration and motivation to the group of players.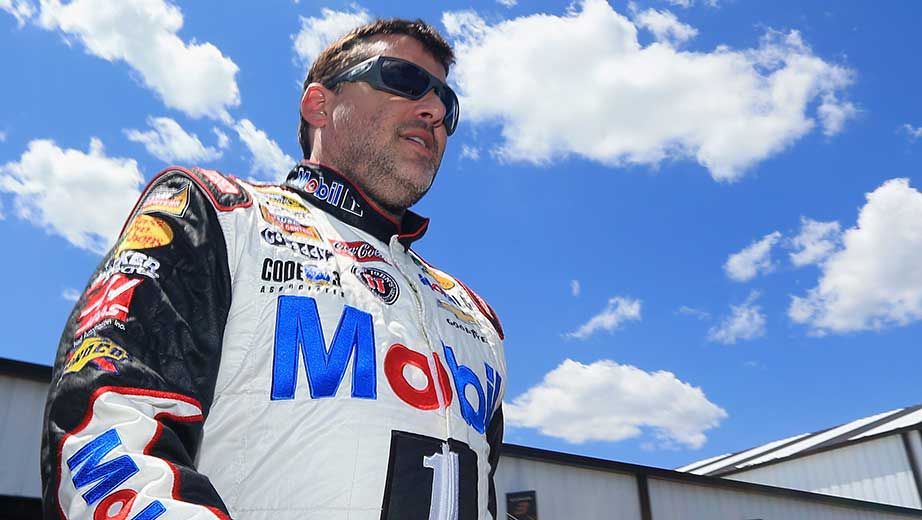 ExxonMobil is giving fans a chance to choose the helmet design that Tony Stewart, driver of the No. 14 Mobil 1/Bass Pro Shops Chevrolet SS, will wear for the Pure Michigan 400 NASCAR Sprint Cup Series race on Aug. 17, 2014. The lucky winner will get to keep the newly designed helmet after the race.
Fans can visit the Mobil 1 Facebook page now through July 25, 2014 to view and vote for their favorites from five designs created by Stewart-Haas Racing. Participants will be allowed to cast one vote per day, and each vote will be an entry for a chance to win a chance to attend the Pure Michigan 400 with a friend.
"For many drivers, our helmet is something we take a lot of pride in," said Stewart.  "I have a he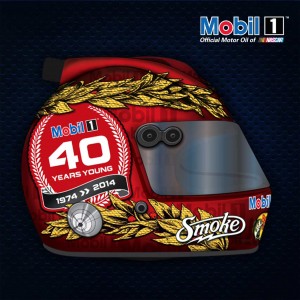 lmet collection of my own, so I'm helping give fans a chance to start their own collection. I know my fans have good taste and I can't wait to see what design they pick."
The winning helmet design will be unveiled on the Facebook page on Mon., July 28, and the lucky sweepstakes winner will be announced soon after.
Helmet designs and styles have a storied history in the sport. The first helmets used by NASCAR drivers were of a design called a Cromwell, which basically looked like a hardhat attached over the ears and under the chin with a leather strap. Today, drivers' helmets are brightly painted to promote sponsors, teams and special events – and resemble vibrant works of art.
For more information about Race to the Helmet, visit Facebook.com/Mobil1 or Mobil1.us.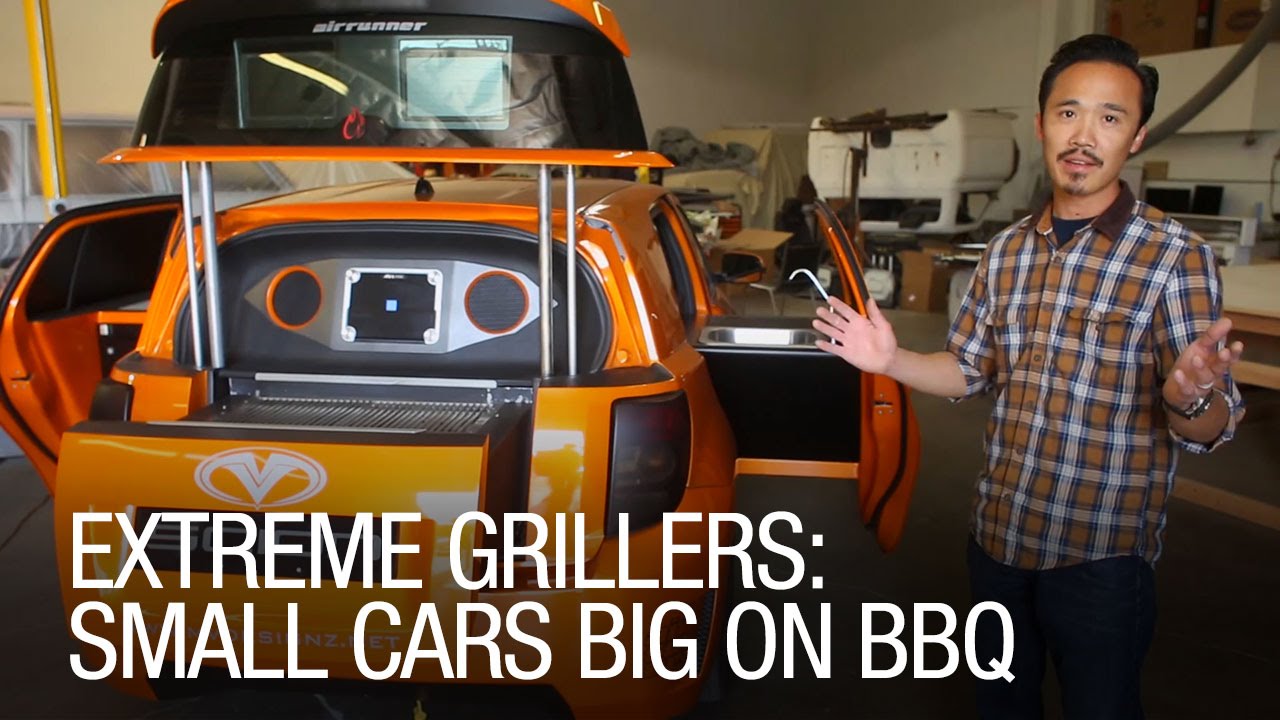 To prove such fantasies can be a reality, Mobil 1 has been traveling the country in search of mad geniuses who have taken their passion for grilling, cars and performance beyond expectations.
Just released today, the first episode of Mobil 1 presents: Extreme Grillers takes you behind-the-scenes with MV Designz in La Habra, Calif. and their Kogi Scion xD, which they dubbed "The Mobil Grilling Machine." This engineering marvel includes a refrigerator, a fully functional sink and a barbeque grill in back.
Each episode, released everyone one to two weeks through early January 2015, features the stories behind everyday vehicles – from classic cars cut in half to modern engineering wonders – that have been converted into culinary marvels. Viewers will not only see these extreme grills in action, but will also hear from the creators, discovering what it took to bring such amazing contraptions to life.
You can catch the first episode of Mobil 1 presents: Extreme Grillers at ThePostGame YouTube Channel, as well as the Mobil 1 Facebook page at Facebook.com/Mobil1.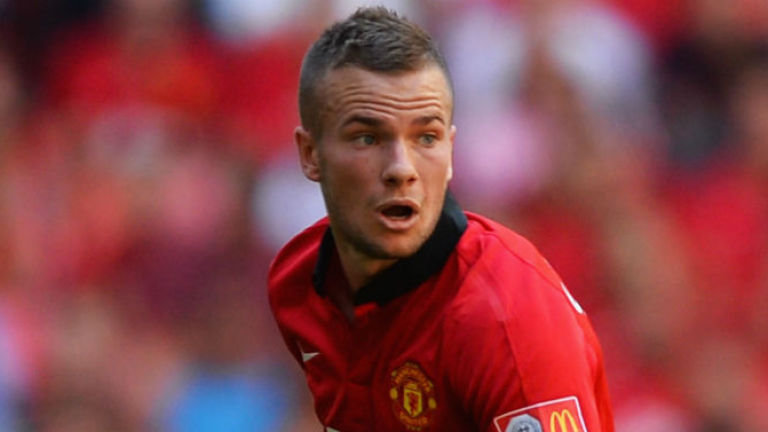 Tom Cleverley is a highly-rated young midfielder who has made giant strides towards establishing himself as a regular for both club and country. The Basingstoke-born youngster rose through Manchester United's youth system to become interim Reserves captain, and was nominated for the prestigious Denzil Haroun Reserve Player of the Year award in 2007/08.
Manchester United has announced that its 2014 Tour, presented by Aon, will take place in the United States. The team will visit a number of destinations in the country as they look to prepare for the 2014/15 season.  This will be the team's first visit to North America following two successful back-to-back tours in 2010 and 2011.
Manchester United Group Managing Director, Richard Arnold, said: "I'm delighted to announce that the team will be returning to the USA for our 2014 Tour, presented by Aon. "Since the Club's last visit in 2011, the appeal of football in America has grown rapidly. NBC reported that this season's Barclays Premier League opening weekend saw the average viewership rise by 78% from the 2012/13 season*, with Manchester United's match against Swansea being the most-watched game."
I was able to chat with Tom about football, his team's tour in the United States, and which players he looked up to while he was growing up. To listen to the interview click here. You can purchase tickets to the games here in the states HERE!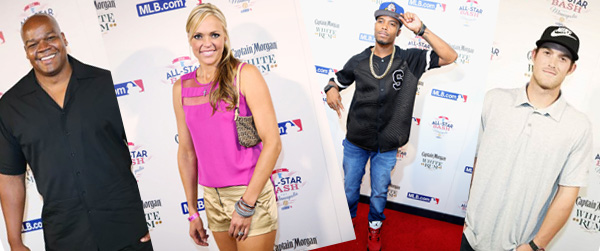 Last night Captain Morgan played host to a bunch of celebs and athletes at the Epic Nightclub in Minneapolis. It was part the many festivities going on this week's MLB All-Star Game. On hand were fantastic athletes like Olympic medalist Jennie Finch, 2014 Baseball Hall of Fame Inductee Frank Thomas and NFL tight end Jermichael Finley.
The guests had a great time trying out some Captain Morgan White Rum cocktails. There were some celebrity guests too in attendance. Bravo Talk Show Host Andy Cohen was there and rapper B.o.B. performed.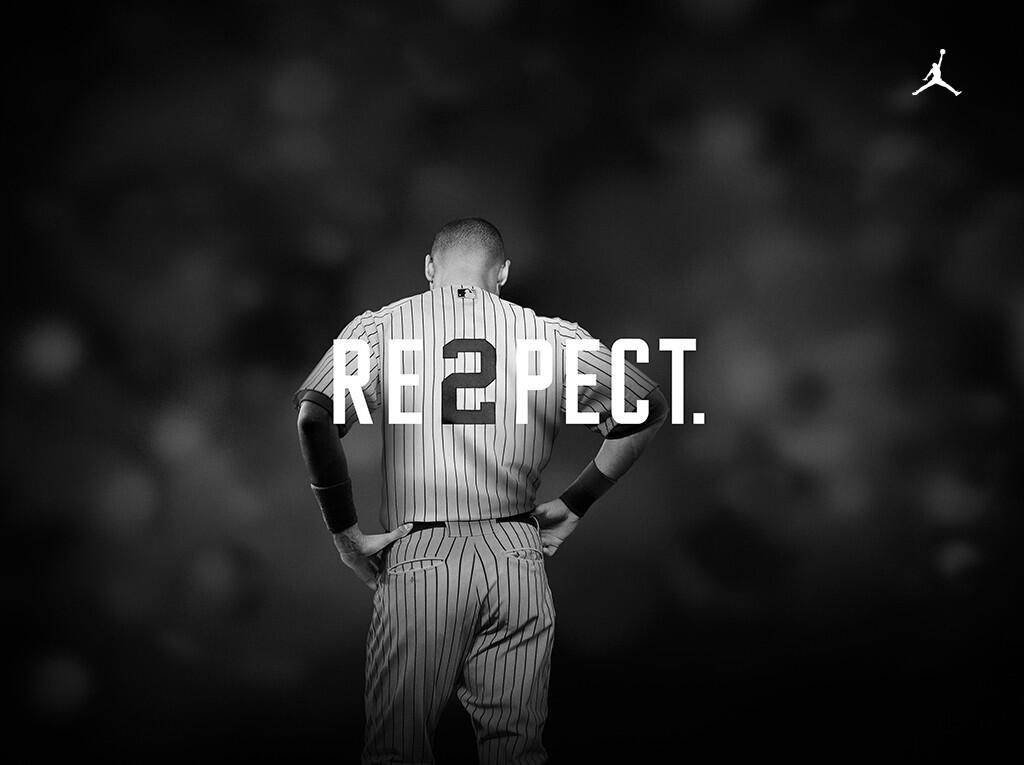 Make sure you look out for the new Derek Jeter ad from Jordan Brand tomorrow during the MLB All-Star Game. In the spot, a number of notable individuals tip their hat to the Captain: Rudy Giuliani, Jay-Z, John Lackey, Joe Torre, Mariano Rivera, Andy Pettite, rapper Action Bronson, skater Eric Kosten, Spike Lee, Jeanie Buss and Phil Jackson, Maya Moore, Carmelo Anthony, Tiger Woods and Billy Crystal.
Derek Jeter was the first Jordan Brand-endorsed baseball athlete when he was signed in 1999.  Other than Michel Jordan, Jeter is the brand's longest-tenured athlete.  With 12 signature cleats, Jeter has the most signature shoes of any Jordan Brand athlete other than Jordan.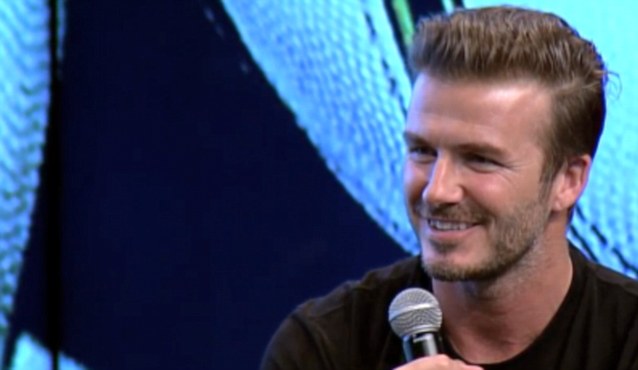 On the eve of the 2014 FIFA World Cup Final, David Beckham predicted Argentina as the winners during the last episode of adidas' live streamed "The Dugout" series.
Hosted by KICKTV's Jimmy Conrad and Layla Anna-Lee and streamed live from adidas World Cup headquarters in Rio, the final live featured Beckham giving his thoughts on this year's tournament, discussing the most exciting players and detailing his storied history in adidas' Predator cleats, which celebrates its 20th anniversary next week with a new launch.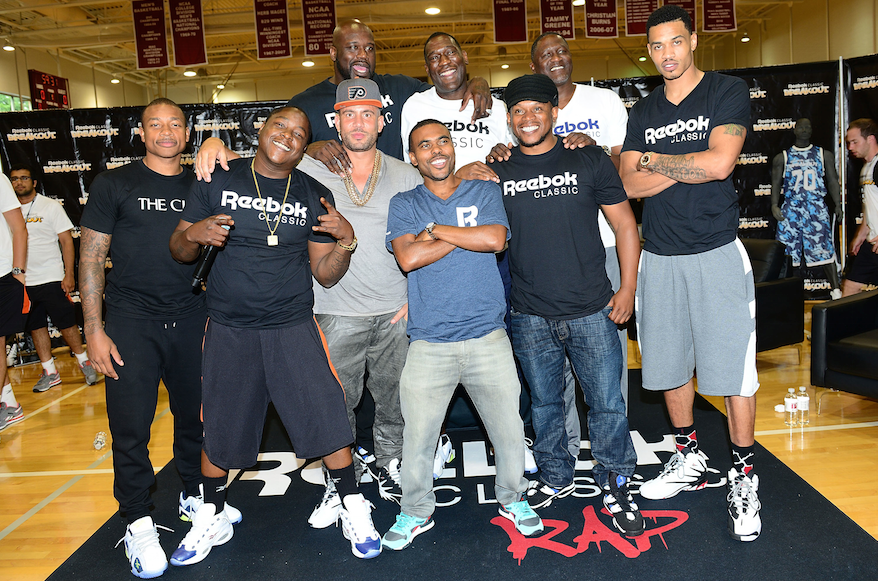 The Reebok Classic Breakout tipped off at Philadelphia University yesterday on Wednesday, July 10th as over one hundred of the best high school basketball athletes were given the opportunity to play in front of hundreds of Division I college coaches during the NCAA live period.
The Reebok Classic Breakout is unique in that it is the only live period camp that gives any player the opportunity to earn an invitation purely through his performance at the eleven Reebok Classic Open Runs that took place across the country throughout the spring.  These players now get the chance to let their game make their name as they compete against some of the more established players that are already ranked in the top 100 and are future All-Americans.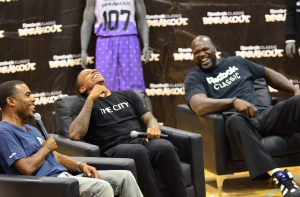 This year Reebok hosted a special Classic Rap roundtable on one of the basketball courts.  On hand were Sway Calloway (from MTV and "Sway in the Morning" fame) who moderated an exclusive panel featuring NBA legends Shaquille O'Neal (in the Shaq Attaq IV), Shawn Kemp (in the Kamikaze II Low), and Dominique Wilkins (in the Twilight Zone Pump), along with current players Isaiah Thomas (in the Kamikaze II Low) and Gerald Green (in the Blast). Rounding out the group were friends of the Reebok brand including Jadakiss (in the Question Mid), DJ Drama (in the Blast) and Lil Duval (in the GL 6000).
In front of a large crowd, the group discussed the importance of having events like the Reebok Breakout Camp to help nurture and support the next generation of basketball players and how essential it is to have drive, commitment and resolve to persevere in their passion for the game.  The NBA legends and current players also recounted their personal histories and challenges coming up in the industry and offered tips and guidance to the high school athletes on site.
Reebok also took the opportunity to showcase the Shaq Attaq IV model seen on the feet of Shaq and Sway at the event.  Originally released in 1994, the Shaq Attaq IV was seen on the feet of dominant big man Shaquille O'Neal during the 1994-1995 season in which he won a scoring title, and appeared in the All-Star Game in Phoenix as well as NBA Finals against Houston. A game changer on the court, the Shaq Attaq IV also made history as the first basketball shoe to ever feature Insta Pump technology.
Twenty years after its initial release, limited pairs of the black/white/blue Shaq Attaq IV are set to hit shelves on Friday, July 25th at key retailers Jimmy Jazz, Shiekh, Villa, Shoe City and Eblens for $140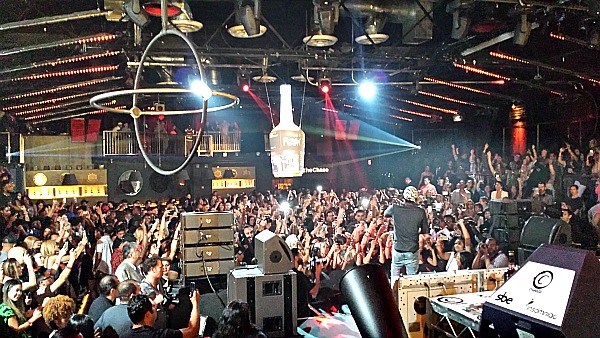 Shepard Fairey is a recognizable brand. From Andre the Giant Has a Posse stickers to OBEY to the Obama Hope poster, Fairey has carved out a familiar, easily identifiable aesthetic of pop-heavy propaganda couched in geometrically stenciled street art. Fairey's most recent collaboration was on display in Hollywood last night at the launch party for his newly designed Hennessy V.S. Limited Edition bottle.
The evening started with DJs D-Nice, Z-Trip and DJ Diabetic (aka Mr. Fairey himself) stirring up a crowd that was well-lubricated on free flowing Hennessy cocktails. Guests got to view the new bottle, sample the goods and share the dance floor with celebs like Chris Brown, Karrueche Tran, Ne-Yo, Travis Barker and Tam Walker.
Although Fairey was the man of the hour, the main attraction was this guy named Kendrick Lamar. And when I say main attraction, I really do mean attraction. Given the size of the venue, it's amazing how many girls were actively looking to get impregnated by the man who earned seven Grammy nominations this past year.
Lamar was the ultimate crowd pleaser, showering the place with his fluid flow and familiar hooks from hits like "Swimming Pools (Drank)", "Bitch, Don't Kill My Vibe", and "Poetic Justice." Everyone in attendance soaked it all in with a smile. From the view of the stage, everyone shared the same expression. Like the entire place was about to eat ice cream. Especially that girl in the pink dress.
Whatever "it" is, Kendrick has it for days. D-Nice, Z-Trip and Shepard Fairey set the stage, but Kendrick Lamar stole the show.