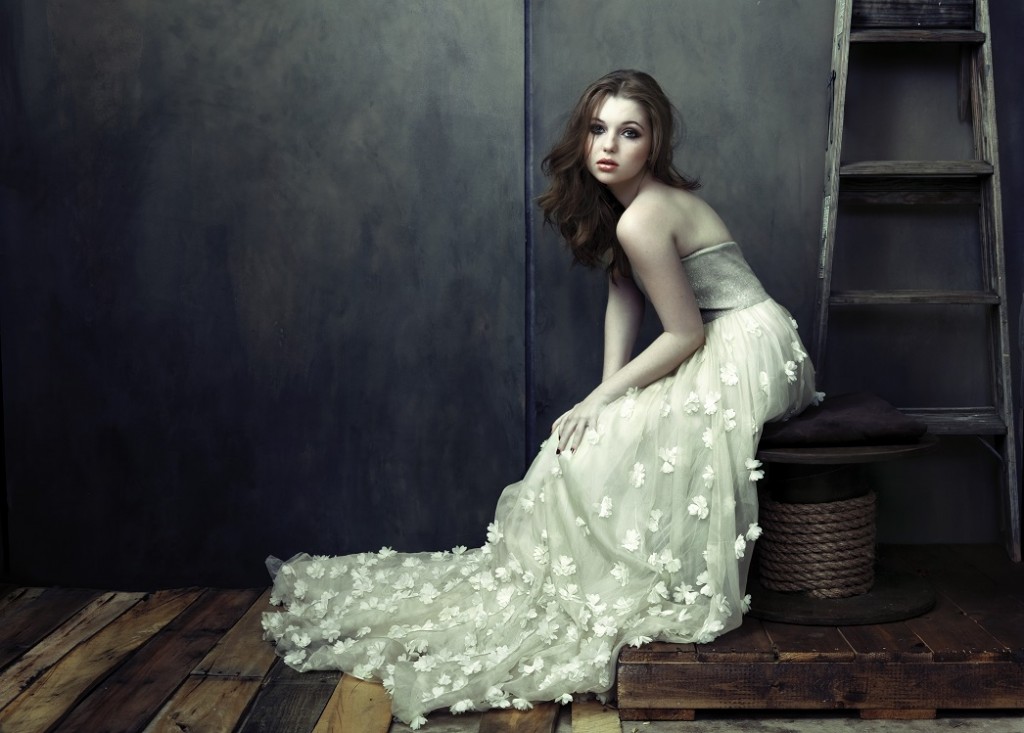 Sammi Hanratty is a face you may have seen a lot in Hollywood and that's because the young up-and-coming actress has been on your television and movie screens for nine years, and she's only eighteen years old. Her latest projection, Lifetime's "Seeds of Yesterday," will be premiered this last month where she stars alongside James Maslow and Jason Lewis in the fourth installment of the cult book series by V.C. Andrew (the first of which was "Flowers in the Attic" with Kiernan Shipka).The 2nd season of WGN "Salem" is back too.  Sammi stars in the Crackle web series "Chosen" with Milo Ventimiglia and Chad Michael Murray in the suspense/horror series about a game in which families are pinned against each other to the death.
Art Eddy: You have a new film called "Seeds of Yesterday" that premiered April 12, 2015 on Lifetime. Tell me a bit about the film and your role.
Sammi Hanratty: It's the fourth film from Flowers in the Attic. At this point, it's a twisted family coming to the end. My parents are brother and sister, and I have a very twists brother Bart. Bart is crazy, mentally unstable. I also fall in love with him, which is also interesting. I play this very sexually flirtatious girl that throws herself at every guy. It's how she copes with what goes around her. My other brother, Jory, becomes paralyzed and his wife starts to sleep with my other brother Bart. There's just something constantly going on with this family, something completely off. But at the same time it makes sense for this family, coming from where they come from.
AE: What was it about this role that appealed to you?
SH: I think it's such an interesting thought processes. What would happen if you were locked up with your brother for so long? You probably would fall in love. This story is endearing to me; it puts the audience in an uncomfortable place they wouldn't think about otherwise. It's very interesting and different which is why I love it.
AE: How did you and the rest of the cast buildup chemistry before you started shooting the film?
SH: We just kind of hung out a bit, not much though. Anthony and I we have this dance scene that goes on, we prepared for that and got to know each other. It was kind of instant chemistry for a lot of us and it was nice to be in a film where this happened.
AE: The second season of "Salem" is back up. You continue the role of Dollie. How excited are you to have this fantastic series back on for another season?
SH: I am very excited for the audience to see what's happening to the characters and in the season. As a fan of the show and as acting for it, I can't wait to read the scripts for this season.
AE: What can we expect from your character this season?
SH: In this season Dollie is starting to have feelings for Isaac, and now Mercy has captured him, and Dollie is kind of going against her by questioning her (Mercy's) desires. It's creating friction between the two.
AE: What are most excited for fans of the show to look out for in the next few episodes?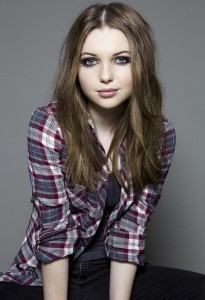 SH: I think just the dynamic between Dolly, Mercy, and Isaac. The last thing the audience has seen is Mercy beating Isaac, and Dolly speaking up and getting beat up. This goes somewhere pretty crazy.
AE: You have good following on social media. Do you interact with fans while "Salem" is airing?
SH: Yea, I love to talk to people during the show. I love when people ask questions. I love doing fun little hashtags such as #salemsundayhosts.
AE: You have a lot of projects on your plate. How do you balance your different shows and films?
SH: One of my favorite parts is being someone who can change it up all the time. It excites me more when I'm super busy with different roles and characters. When I was younger, I would record three shows at ones so it helped me. I think because I grew up in the industry, I'm used to it now.
AE: As you look back at last year and now move forward in 2015 what did you learn about yourself as an actor?
SH: I've learned so much about myself. It's interesting being a child actor growing up in this industry. I learned what I'm comfortable with and what I'm not comfortable with, and accepting that. I'm at the place of realizing why I'm an actor. I think God has allowed me to be in a career where I can have a voice and I should use that voice for the charities I work with, to use my passions in the best ways possible. In the last year it hit me why I have the passion and drive to act and to be in this art, and it's because it allows me to speak up for charities I adore.
AE: What is the next project you would love to tackle in your career?
SH: I love doing it all. I would love to play a transgender role. I think it is so fascinating and it would be so different from what I've played in the past.
Follow Sammi on Twitter @SammiHanratty1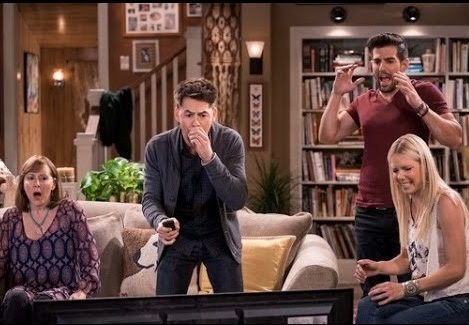 Adrian Gonzalez was born in the south Texas border of Brownsville, TX and raised across the Rio Grande in Matamoros, Tamaulipas, Mexico.  Living in Mexico but crossing the border and going to school in Texas gave him a unique fully bilingual upbringing.  Upon graduating high school he moved to Evanston, IL to attend Northwestern University where he double majored in Theater and Psychology. He took his MCAT to pursue a career in medicine, but followed his instincts and pursued an acting career.
After Northwestern, Adrian moved to downtown Chicago.  He performed with various theaters throughout the city including Teatro Vista, The Artistic Home, Hubris Productions, Pegasus Players, The Side Project, and Goodman Theater. Adrian had much larger aspirations in mind after achieving a solid theatrical base of performance. He packed his car and relocated to Los Angeles, where he could now pursue and concentrate on film and television.
Since arriving in LA, Adrian has appeared in several television series, including The Mentalist, Bold & the Beautiful, Up All Night, 90210, NCIS, and NCIS LA.  He appeared as the rich playboy Santi Jr. in The Bridge episode "Vendetta".  He's worked on various sketches with Funny or Die and CollegeHumor, including the viral video Dora the Explorer and the Destiny Medallion where he plays the role of Diego.
I asked Adrian about his new show on TBS called "Your Family or Mine," acting and more.
Art Eddy: Tell me about your character and the show.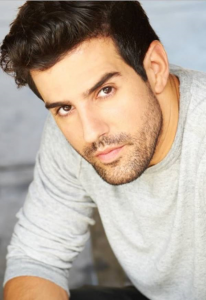 Adrian Gonzalez: The show follows the perfect couple, Oliver and Kelli, and each week they alternate in visiting each other's family. So essentially you get two shows about two crazy families all in one. I play Enzo, Kelli's sister Shawni's boyfriend. Enzo is the best. Everyone loves him, wants to be around him. He can do no wrong, especially in Gil's eyes (Kelli and Shawni's dad). He's always happy and you're not sure if he's a little dumb or just foreign. He's a lot fun!
AE: What was the audition process like for you?
AG: I was called in on a Friday and the job was starting that Monday. I want to say it was the third call and they hadn't found anybody yet. I read twice for casting and then got pinned later that day. Monday came, and I hadn't heard anything yet. The show had already begun rehearsing. Tuesday I was asked to come in again and make an adjustment to the characters accent. Tuesday night I got the offer and Wednesday I started work. It was all very last minute and a little crazy.
AE: What did you do to prepare for this role?
AG: If I tell you then I'd have to kill you. Kidding. I didn't get a script beforehand.  All I had was the character breakdown and the sides. Essentially, I felt there was a lot of room to play with this character. I knew he had to have some sort of a South American accent and I started playing with it from there, finding jokes but making sure he stayed grounded.
AE: How did you build up a chemistry with the rest of the cast members?
AG: It was effortless. It really felt like a family. We're together all week rehearsing and playing and everyone was really welcoming. Especially our leads, Kyle Howard and Kat Foster. They're just really cool people. Ed Begley Jr who is a sitcom legend was also incredible to work with. This was my first time working in multi cam sitcom and I often went to him for advice. He's the best.
AE: What TV shows are you into besides "Your Family or Mine?"
AG: I watch a lot of TV. I try to keep up with what's current.  Game of Thrones, Daredevil, Jane the Virgin, Cristela, Broad City and Key & Peele are also hilarious.
AE: What got you into acting?
AG: I took a class in college and I got hooked. Tried taking more and they were only available to majors, so I made it a major. I was pre-med at the time and I was in the process of applying for medical school when I decided to take a year and give it a go. I never looked back.
AE: Do you remember your first role?
AG: It was a play in college called Finished from the Start. I was part of an ensemble called Los Desaparecidos, the disappeared. We were telling the story of the people of Chile that disappeared during Pinochet's dictatorship. It was an intense process, but it made me fall in love with telling stories.
AE: What would your ultimate role be?
AG: To be able to portray someone like Desi Arnaz. He was way ahead of his time, created the multi cam setup that I love to work in and our show is shot in, and is Latino. He led an awesome life and struggled his way in Hollywood, especially because of being Latino, and still was able to achieve amazing success. It's beautiful to see that times have progressed and I would love to tell his story and the influence he had in that change.  Also anything supernatural or in the sci-fi/fantasy world. I've always wanted to have magic powers like telepathy or teleportation and be able to do stunts. I'm active in my real life and would love to show that in some of my roles.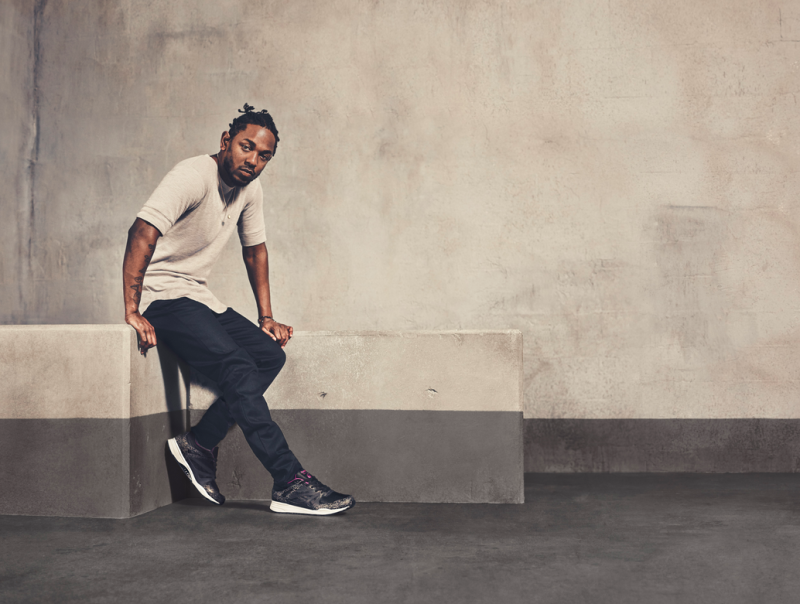 Reebok Classic and Finish Line have created a cool new feature called Studio Sessions. This episodes features Kendrick Lamar in the studio where he recorded "To Pimp A Butterfly." Reebok Classic and Finish Line have teamed up to showcase an exclusive look into the lives, styles, and creative processes of some of the world's top musical artists.
Kendrick sits down with Finish Line ambassador, Jacques Slade, in the same studio where he created his latest album, "To Pimp a Butterfly." The two rappers, with a mutual love for classic sneakers, discuss what inspires Kendrick's music, how he is motivated by the community he came from, and his signature style. He describes how he formed his style back in middle school, which is when classic Reebok silhouettes like the Ventilator and Classic Nylon became a permanent part of his wardrobe. Kendrick invites kids from his alma mater, Centennial High School to listen to the discussion and ask him a few questions of their own.
Stay tuned for future episodes of Studio Sessions with Kendrick Lamar, coming soon.
In 1990, Reebok released one of their most timeless running designs: the Ventilator. Incorporating Hexalite technology into the shoe to provide greater comfort and better shock absorption it was the perfect shoe for the faster, lighter runner. The durable lugged outsole was designed to give sure-footed traction for both on and off-road running. The visible archbridge in the middle of the shoe was perfectly placed to offer optimum motion control. And the name Ventilator? That came from the ventilated side panels that allowed cooling and breathability. The shoe was ahead of its time.  Twenty-five years later the shoe is a classic. Still as light as it ever was but now worn for street fashion instead of road running.
Capturing the electric energy found within unforgettable days and even hotter nights, Reebok Classic's latest iteration of the Ventilator – Ventilator DG – puts a bold, neon spin on the classic silhouette.  Fearless and unapologetic, the bright colorways that make up this unique pack are for those not afraid to stand out or stand up.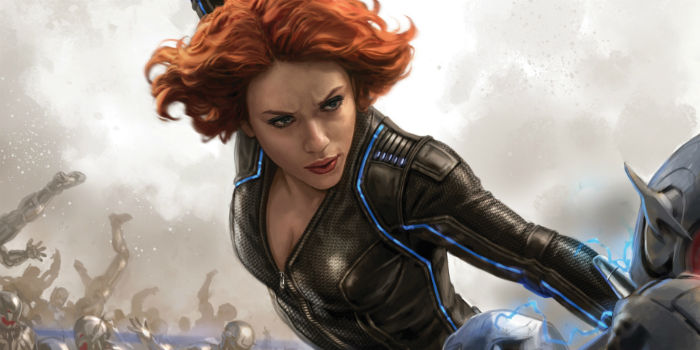 I got to check out a screening of "Avengers: Age of Ultron" last night. Without giving away anything I will say that you will not be disappointed. To get you ready for this weekend's release date check out the featurette on Black Widow and Scarlet Witch.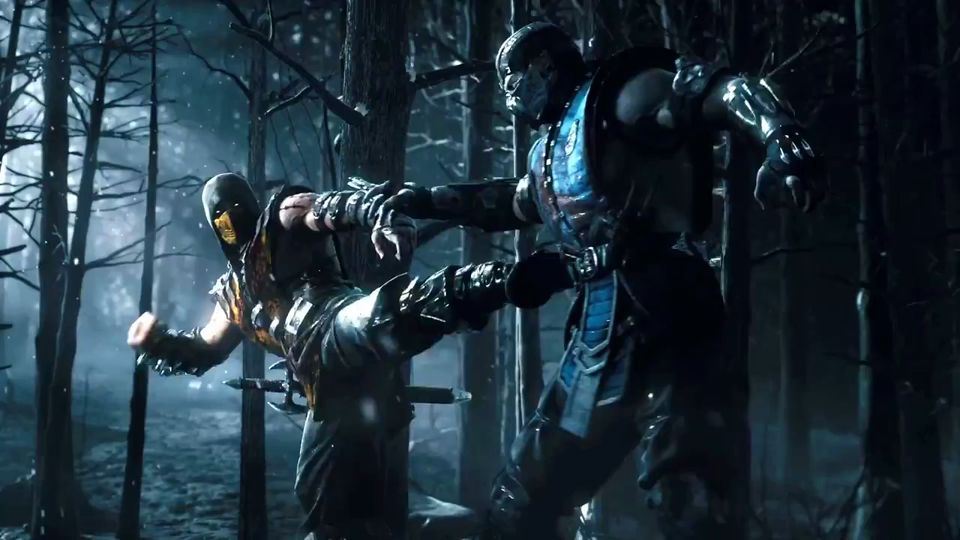 We all know that Mortal Kombat can be a very gruesome video game, but sometimes there is a softer side of the game. Don't believe check out the video below of some talented dudes rocking an a capella version of the Mortal Kombat theme.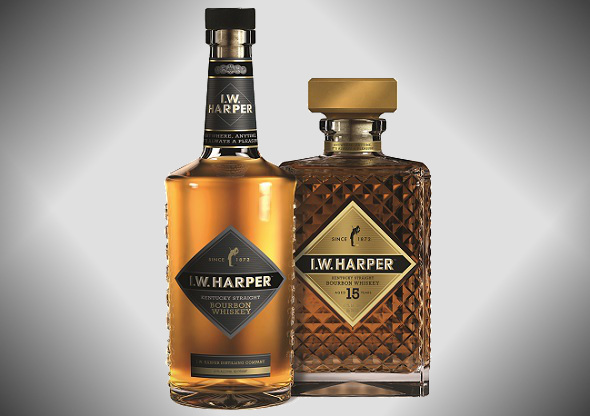 Guess who is back? For those who love a good whiskey you will be happy to hear that the I.W. Harper is coming home to the United States after nearly 20 years abroad with the release of two new Kentucky Straight Bourbon Whiskeys inspired by the brand's historic past. Whiskey fans can look out this spring for I.W. Harper.
Back in 1867, German immigrant Isaac Wolfe (I.W.) Bernheim arrived in America with little more than four dollars in his pocket. Within 12 short years he co-founded Bernheim Brothers, where he began producing a whiskey known as I.W. Harper. The whiskey won its first gold medal in 1885 and continued to gain adorers across the country and around the world throughout the twentieth century.
As the popularity of brown spirits and the demand for high-quality whiskeys in Asia surged during the 1990's, I.W. Harper's focus transitioned overseas and the brand ceased distribution in the United States.
Now fast forward to 20 years the brand will release two new whiskeys nationwide.  I.W. Harper Kentucky Straight Bourbon Whiskey and Limited Edition I.W. Harper 15-Year-Old Kentucky Straight Bourbon Whiskey were both inspired by the original I.W. Harper variants.  I.W. Harper 15-Year-Old Kentucky Straight Bourbon Whiskey was distilled at the Bernheim Distillery, historically located at 17th and Breckinridge in Louisville, KY, while owned and operated by United Distillers. I.W. Harper Kentucky Straight Bourbon Whiskey mingles whiskey also distilled at the Bernheim Distillery during this time with other fine whiskeys. Both bourbons have been aged, most recently, at the legendary Stitzel-Weller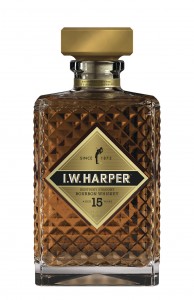 Distillery and are hand bottled in Tullahoma, Tenn.
I.W. Harper Kentucky Straight Bourbon Whiskey (82 proof, 41% ABV) delights discerning whiskey lovers with initial hints of creamy vanilla flavor coupled with bursts of oak and spice.  These flavor notes are followed by a subtle fruitiness and end with a sweet, pleasant finish. The whiskey will be available for a suggested retail price of $34.99 (750 mL).
Limited Edition I.W. Harper 15-Year-Old Kentucky Straight Bourbon Whiskey (86 proof, 43% ABV) is sweeter on the front palate with hints of oak, dried fruit and caramel.  A distinct spice appears on the back palate for a long and lasting finish. The limited time offering will carry a suggested retail price of $74.99 (750 mL).
You can enjoy I.W. Harper neat, on the rocks or as the key ingredient in a classic bourbon cocktail, such as a Manhattan or Old Fashioned.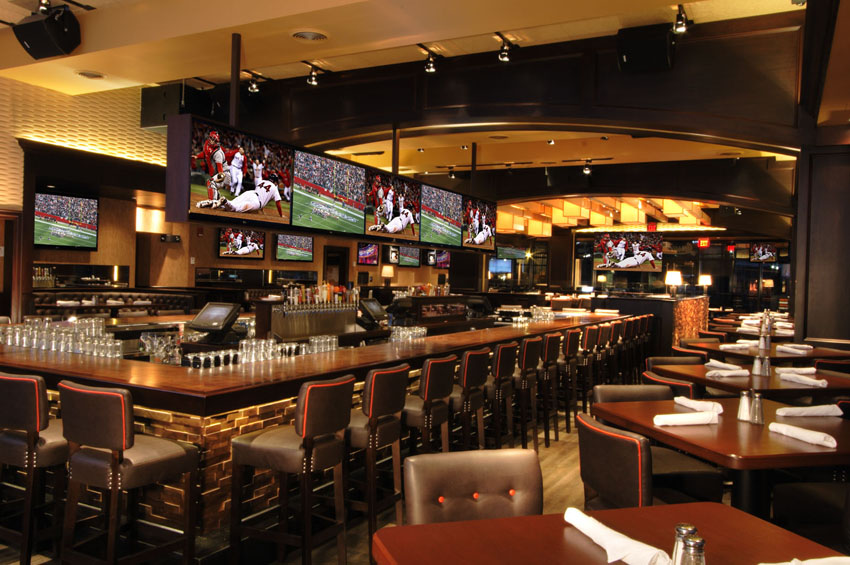 This upcoming weekend is going to be insane in the world of sports. What are you looking forward to the most to watch? Is it the Mayweather-Pacquiao "Fight of the Century," the Kentucky Derby or is there a NHL or NBA playoff game you want to watch? Heck even Chelsea is set to square off against Manchester City or Tottenham for their fourth straight title. Did I mention that the Yankees are playing the Red Sox? Plus we have the NFL draft starting this Thursday.
With all of these games and sporting events you will definitely be celebrating at home or at a bar. Now the only thing you need is a cocktail to match up with the epic weekend.  Here is a list of a few great tasting drinks for you to enjoy responsibly while taking in the fight, the NFL draft, playoff games and derby! We even have a video for you to learn how to do the Peli Rita Back Shot.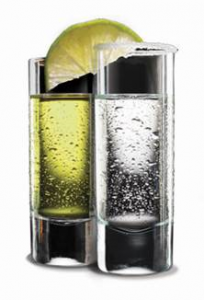 The Peli Rita Back Shot
1oz. chilled Peligroso® Silver tequila in a shot glass
1oz. chilled margarita mix in a shot glass (mix = .5 oz orange liquer, .5 oz fresh lime juice)
Take the shot of Peligroso® Silver Tequila. Follow with the shot of fresh margarita mix.
The Loconut
1.5 oz. Captain Morgan Coconut Rum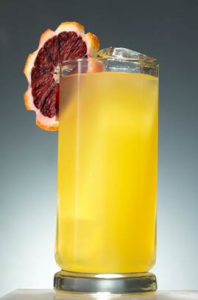 Pineapple juice to top
Build in a tall glass combining all ingredients over ice.  Top with a grapefruit slice for an extra tropical feel!
Crownberry Apple
1.5oz. Crown Royal Regal Apple
4oz. Cranberry Juice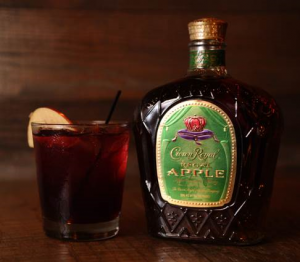 Serve in a rocks glass over ice and garnish with apple wedge.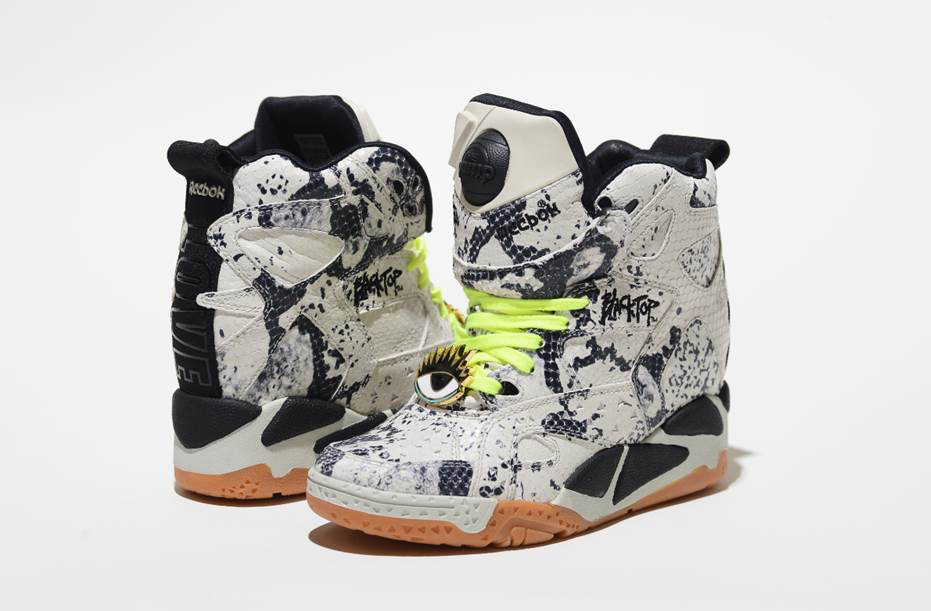 LA based designer Melody Eshani and Reebok Classic are back at it again with another collaboration, this time featuring the iconic Blacktop Pump and Ventilator sneaker models.
Each sneaker features the luxe python leather featured on the first Reebok Classic x Melody Ehsani collaboration – a unique texture that takes inspiration from a creature which embodies Melody's definition of a Classic woman. The shoes also feature the designer's signature take on the Evil Eye, which brings a sense of individuality and creativity to the look. The clean gum outsole adds a fresh finish to the shoe's rich tones.
The Blacktop Pump is updated with a hidden interior heel wedge for a feminine, streamlined silhouette, while the Ventilator says true to its retro runner design.
These shoes will be exclusively available at Melody's LA store (424 1/2 N Fairfax Ave, Los Angeles, CA 90036, (323) 272-3934) and her website www.melodyehsani.com on April 24th.  The shoes will then be available at select global retailers and Reebok.com starting May 1st.
The collection ranges from $120-$200.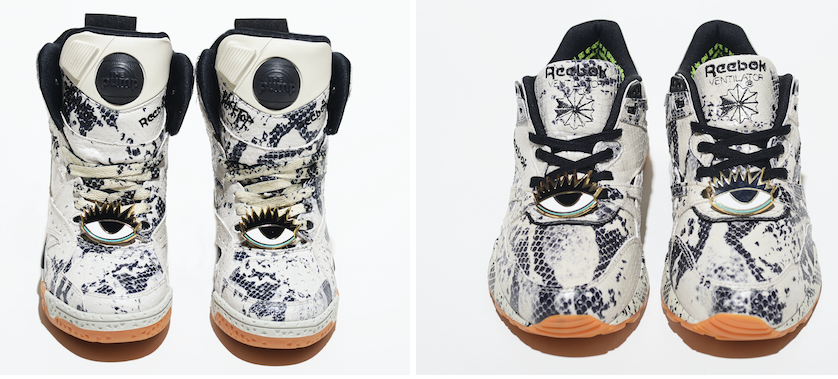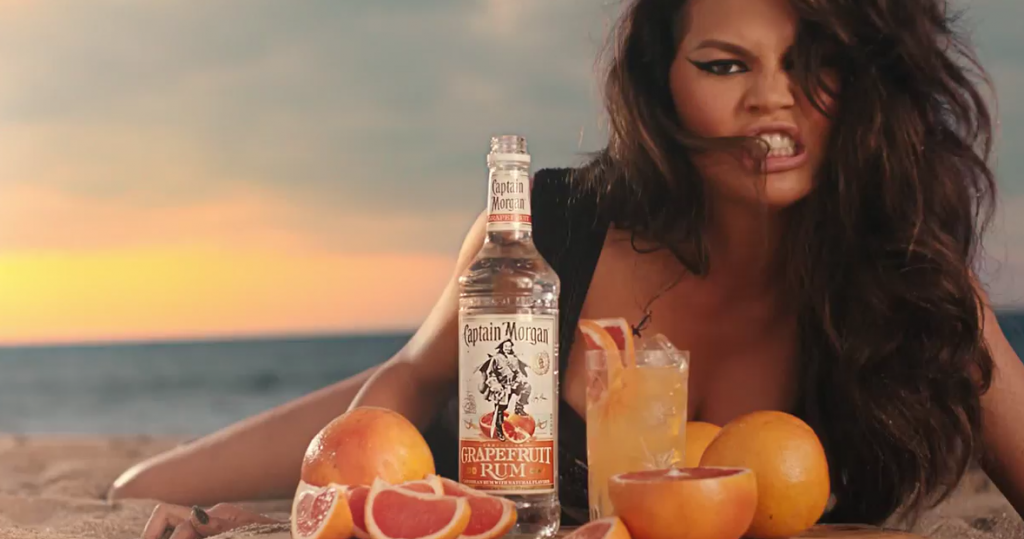 Captain Morgan White Rum is fantastic. How can you improve upon this rum? Well the Captain has figured out how. He added Sports Illustrated cover model Chrissy Teigen into the mix. She has teamed up with Captain Morgan to debut the brand's newest flavor offerings: Captain Morgan Pineapple, Captain Morgan Coconut and Captain Morgan Grapefruit Rum.
Chrissy stars as a peg-leg pirate with a taste for island cocktails. She forces beach inhabitants to "surrender" to the three new flavors now available by everyone's favorite rum brand. Check out the video below the list of cocktails.
With warmer weather right around the corner, we've also included some cocktail recipes that feature the new Captain Morgan White Rum Flavors. As always please enjoy Captain Morgan responsibly.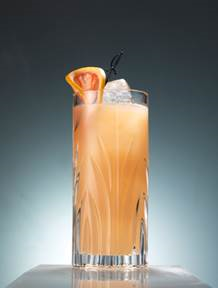 Palomaloha
1.5 oz. Captain Morgan Grapefruit Rum
Juice of ½ lime
Grapefruit soda to top
Directions: Fill tall glass with ice. Pour in Captain Morgan Grapefruit Rum, lime juice and grapefruit soda. Garnish with grapefruit wedge.
Baewatch
1.5 oz. Captain Morgan Pineapple Rum
1 oz. Cranberry juice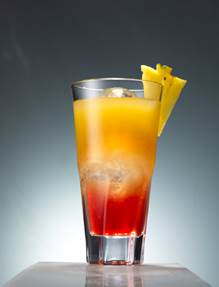 1 oz. Pineapple juice
1 slice(s) pineapple(s)
Directions: Fill tall glass with ice. Pour in pineapple juice and Captain Morgan Pineapple Rum. Top with cranberry juice. Garnish with pineapple wedge.
The Shark Puncher
9 oz. Captain Morgan Coconut Rum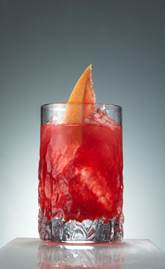 9 oz. Orange Juice
3 oz. Ruby Red Grapefruit Juice
6 oz. Cranberry Juice
Directions: Combine all ingredients including Captain Morgan Coconut Rum in a pitcher and stir.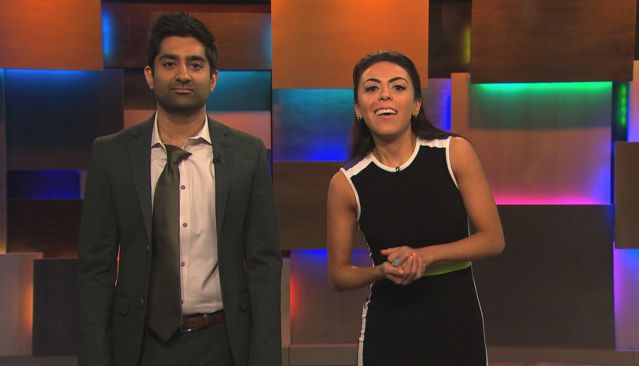 Ever seem to notice that all the late night talk shows are hosted by white guys? Two people have. Saurin   Choksi and Grace Parra host "The White Guy Talk Show" on the Fuse Network. They are looking to shake things up in the talk show world. They are looking to chat with guests from all over. They love to get a new perspective on things. That is why they interview a variety of guests all with different interests.
With a diverse cast and writing staff, White Guy Talk Show celebrates the things we love about music, movies, social media, celebrity and tech news, but from a point of view that's 100% unique to the talk show world: a younger, multicultural and millennial point of view. The half-hour daily show catches angles other shows miss, makes jokes other shows can't and asks celeb guests the questions no one else asks.
We got a chance to talk with Choksi and Grace about the show, building chemistry, and why a person's Twitter followers don't matter. Don't miss White Guy Talk Show weeknights at 11:30/10:30 on the Fuse Network.
You can listen to the interview HERE.