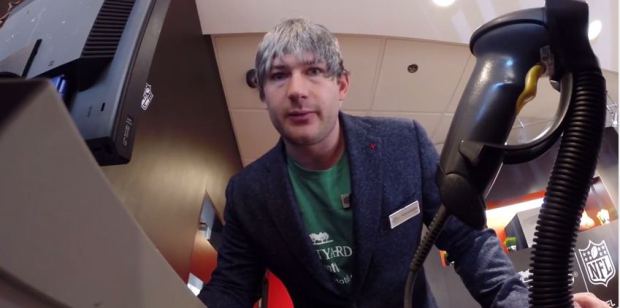 Checking in to a hotel often is not the most exciting part of a trip— except for when former Pro Bowl tight end Chris Cooley welcomed guests as an assistant general manager at Courtyard by Marriott in Landover, MD on an NFL game day.
Cooley lived up to his "Captain Chaos" nickname by putting these football fans through fun, unexpected situations while it was captured on hidden cameras for "Courtyard Camera."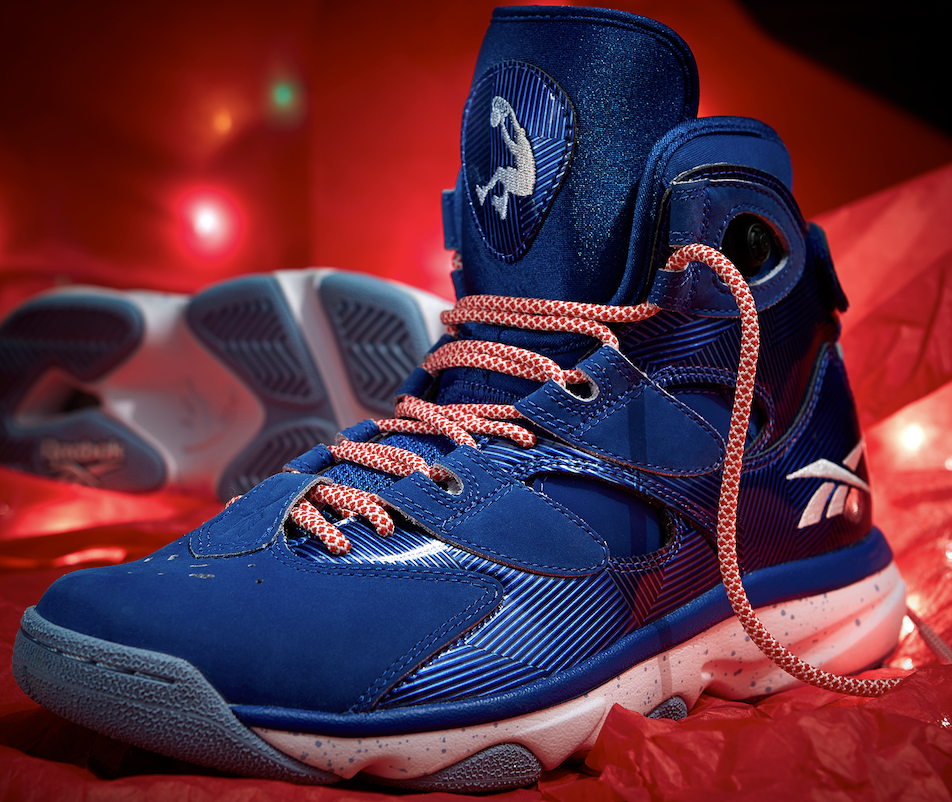 Whether you are shopping for a sneakerhead or yourself, Reebok Classics has some fantastic kicks for you this holiday season.
First off let's look at the Shaq Attaq IV. Shaq's classic sneaker continues to push the envelope with a limited edition colorway inspired by the holiday season.
Reebok Classic incorporates the perfect amount of detail to make this a truly one of a kind shoe. The long narrow strips of metallic blue shine like tinsel and the Candy Cane striped laces are a sweet finishing touch.
These will go fast so, stop by Jimmy Jazz, Eblens, Shoe City or Eastbay on Friday, December 19th to grab your Reebok Classic Shaq Attaq IV Wrapping Paper for $140.
Also coming out later this month is Pump Question. To celebrate the 25th Anniversary of The Pump technology, Reebok Classic combined The Pump custom fit technology with some of the most iconic shoes in Reebok's  basketball history. The first launch of the four-shoe "Pump It Up" pack takes inspiration from the Pump Omni Lite that was made famous in 1991 by Dee Brown's no look dunk and fuses it with basketball legend Allen Iverson's signature shoe, the Question.
Both famous in their own regard; combining these iconic shoes to create the Pump Question is truly original and exclusive to Reebok.
On December 24th you will have the opportunity to pick up a pair of this limited edition Pump Question at Jimmy Jazz, Shiekh Shoes, DTLR or Reebok.com for $174.99.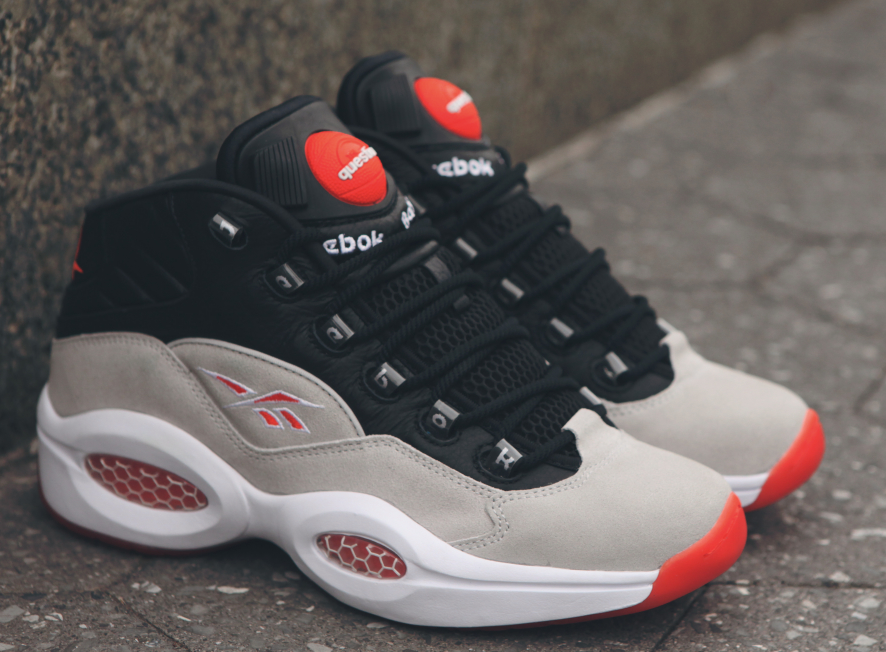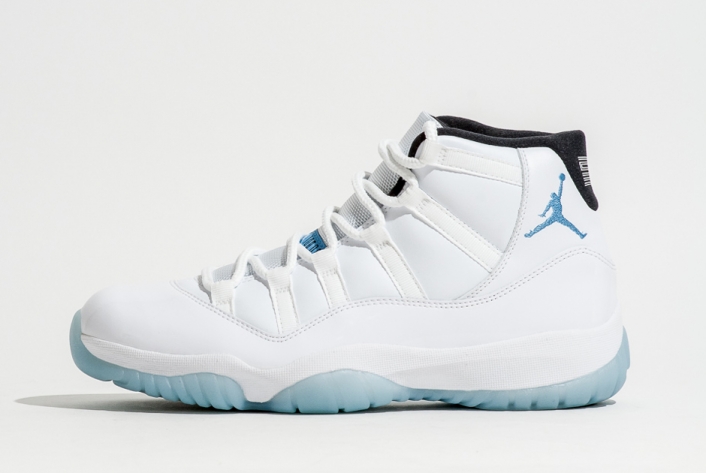 Jordan Brand will be releasing the Air Jordan 11 during the holiday season. It one of the most anticipated colorways. It is the "Legend Blue" colorway. This XI has a mostly all-white upper with some legend blue accents and a black inner lining while sitting atop an icy outsole. It will sell for $200 and will be available December 20th.  The Air Jordan 11 "Legend Blue" is sure to top plenty of wish lists.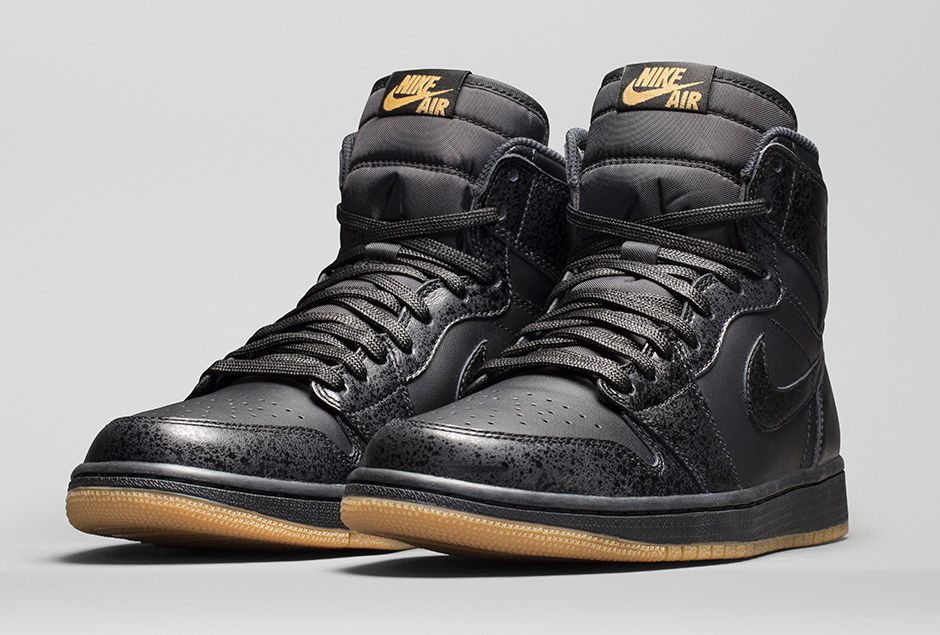 This Saturday the Air Jordan 1 comes out. The time-honored classic Air Jordan 1 Retro High OG gets a monochrome black leather upper. The Gum Light Brown outsole and Nike Air logo on the tongue tag tie the look together. Available on Nike.com on December 6 (8am EST/5am PST).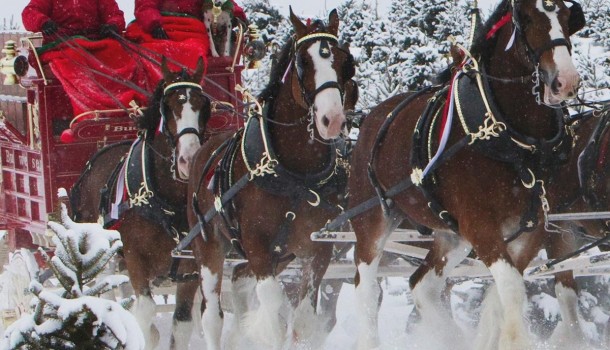 Don't believe everything that trends. The Budweiser Clydesdales are not going anywhere.
"We are excited to see exactly how much the Clydesdales can still touch the hearts and minds of our passionate fan base," said Brian Perkins, vice president, Budweiser. "There have never been any plans to remove our beloved Budweiser Clydesdales from our brand identity. In fact, we can confirm they will return to the Super Bowl in 2015. And they are stars of our new online holiday campaign that has been in production for months."
The Budweiser Clydesdales can be found giving folks a safe ride home in a new video promoting responsible drinking during the holidays.
"Let me be clear," added Perkins. "Straight from the horse's mouth: The Budweiser Clydesdales are here to stay and will continue to play a central role in our campaigns, including holidays and Super Bowl. They represent the quality and heritage of the No.1 full-flavored lager in America."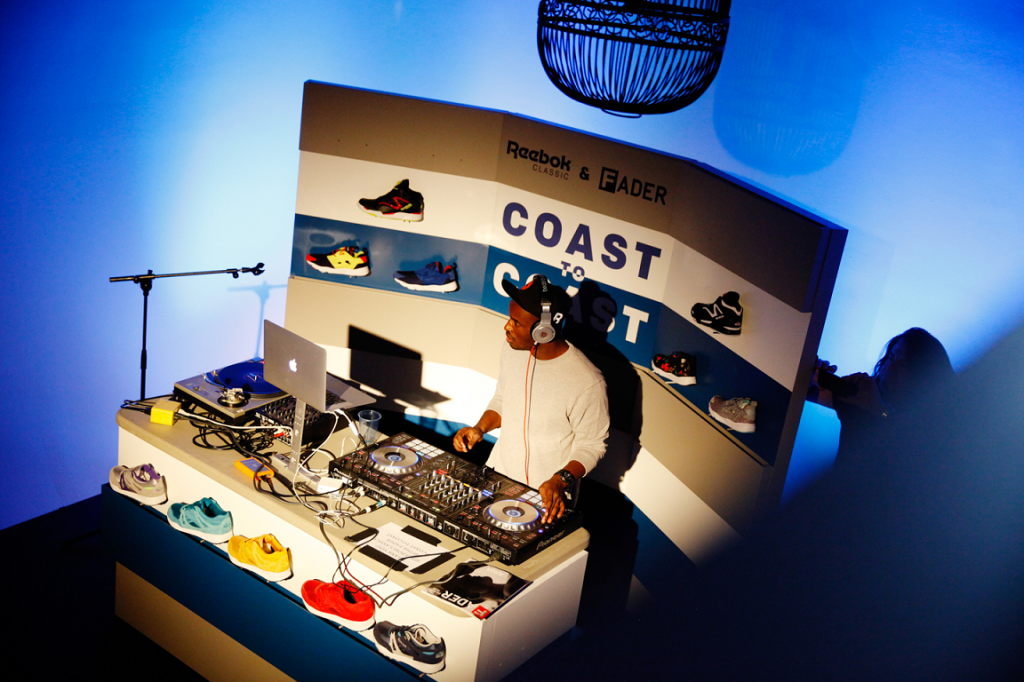 Reebok Classic x The FADER's two-part concert series, Coast to Coast, kicked off on Monday, November 24th at the Holding Co. in Los Angeles with performances from Ab-Soul and Kid Ink, hosted by LA's Karen Civil. Photos from the event are attached.
This particular concert coincided with the 25th anniversary of the Reebok Pump sneaker on November 24th, the official birthday of the Pump.  An iconic technology and style that has graced the feet of athletes, musicians and almost everyone else since the late 80s, the Pump still remains relevant today.  To commemorate this anniversary, Ab-Soul wore the distinctive Reebok Classic x Keith Haring Court Victory Pump during his performance.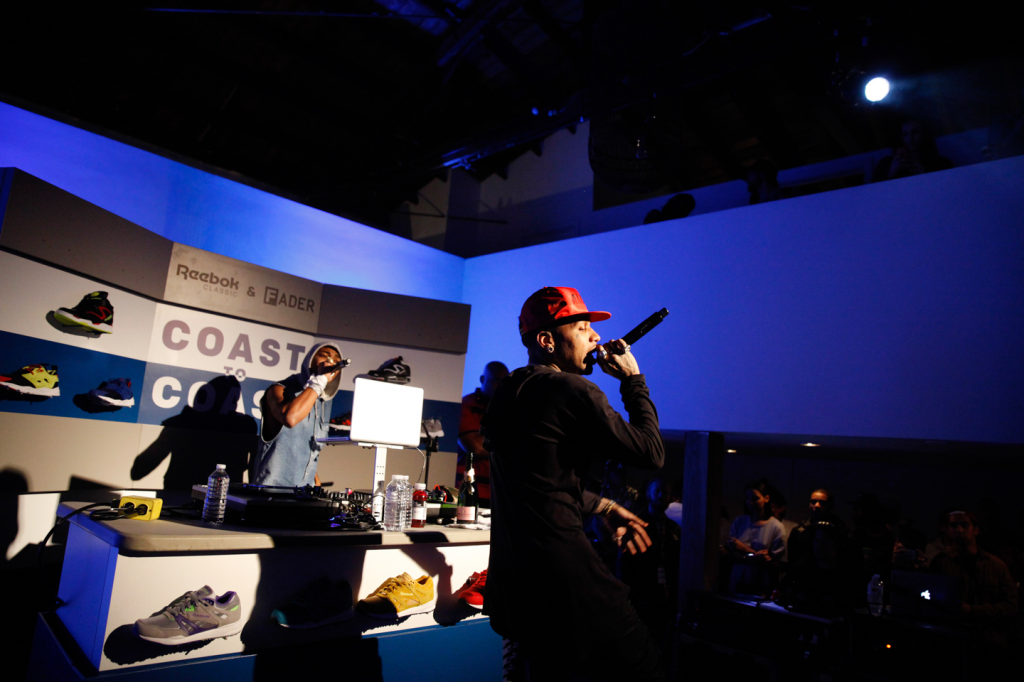 The Coast to Coast concert series was developed as a platform to integrate music with style.  Reebok and The Fader will be hitting both coasts and presenting exclusive artist performances, in addition to pieces of content that document the artists in their home base, which will be live on TheFADER.com later this year.
Up next: one of the hottest rising stars in music, Kiesza, will headline the NYC show on December 3rd.  Be sure to visit TheFADER.com for more details, or follow @ReebokClassics and @TheFADER for your chance to win a coveted spot to the next event!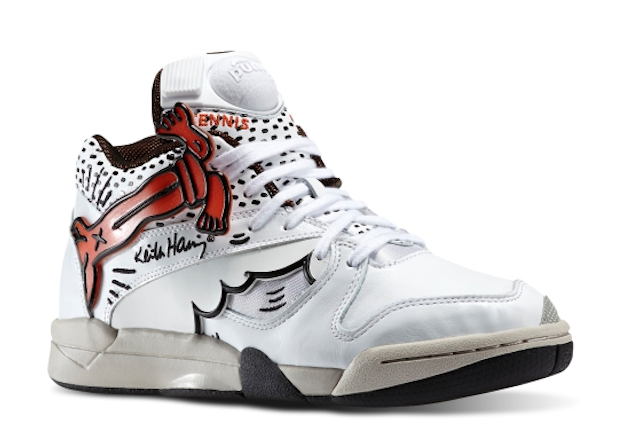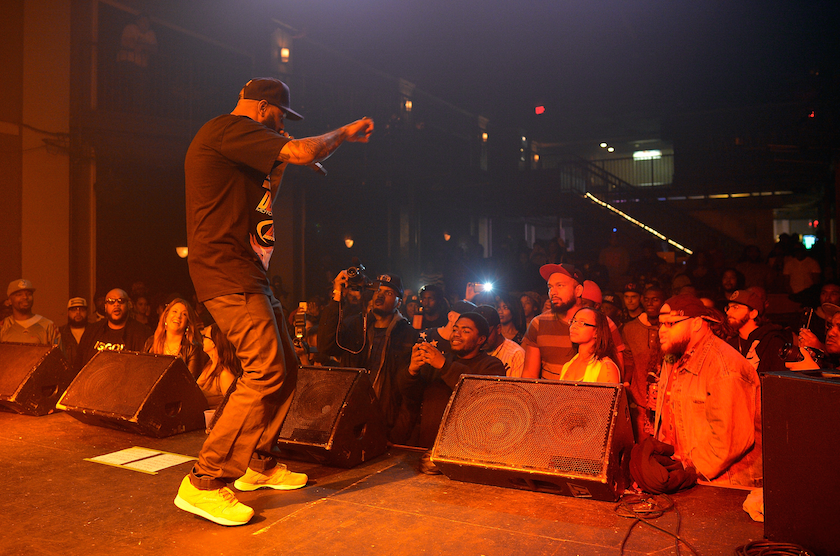 Yesterday, Sunday, November 23rd, Stalley took the stage at the Lincoln Theatre in Raleigh, NC, to promote his debut studio album "Ohio," which just released in late October.
Stalley performed his set to a rowdy crowd of fans, while laced in the Reebok Classic "Ventilator" sneakers from the "Tonal Ballistic" pack.  The Trophy Gold/Retro Yellow/Black/White colorway of the Ventilator added a pop of color to his monochrome outfit on stage.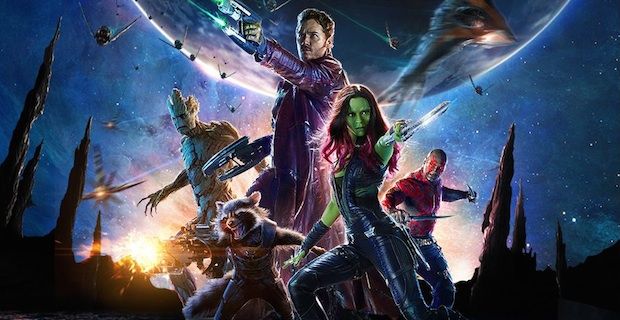 Thanksgiving is just around the corner and what a great way to enjoy a feast than with the perfect movie to watch with your family. Marvel's GUARDIANS OF THE GALAXY is now available on Digital HD plus Disney Movies Anywhere and on Blu-ray™ 3D Combo Pack, Blu-ray, DVD and On-Demand December 9th!
Check out some awesome clips from the bonus features below! With Disney Movies Anywhere (DMA), you can now access your Disney digital movie collections on all VUDU-enabled devices including set-top boxes, gaming systems and smart TVS; on iOS devices via iTunes; and on Android devices through the recently announced partnership with Google Play; as well as through the Disney Movies Anywhere website.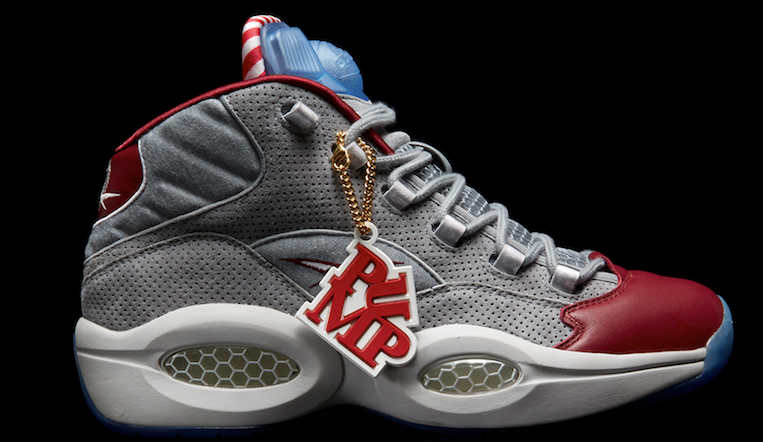 This is one of the sickest pair of kicks out there. Reebok Classics and Villa teamed up to shout out one of Philly's most iconic athlete. I was lucky enough to get this shoe and man…..these are awesome. Well done Reebok and Villa you have outdone yourself. The shoes came out today and if you are thinking about getting them make sure you do it quick. Don't sleep on this. You could miss out.
Both Reebok Pump and Villa are celebrating 25th year anniversaries this year, so the collaboration needed to be one-of-a-kind. The Pump Question silhouette itself is the perfect marriage of two iconic, game changing innovations and honors the impact both brands have had on sneaker culture.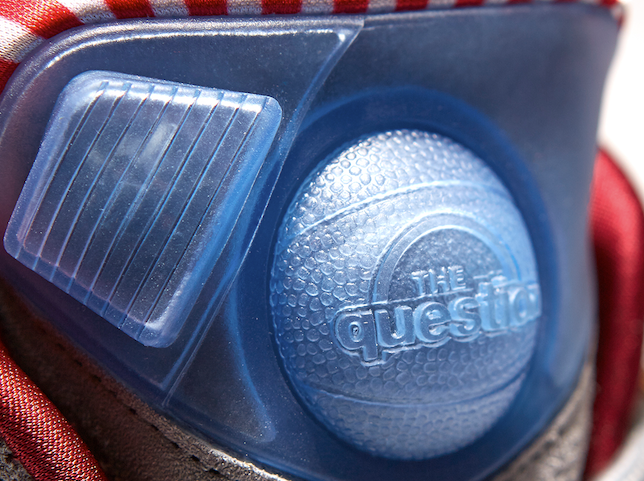 For this exclusive collaboration, every detail of the shoe pays tribute to Allen Iverson and his relationship with the city of Philadelphia – something no one knows better than Philly based retailer, Villa. The grey and burgundy color way is inspired directly from Villa's logo and Iverson's memorable Bentley. Between the LOVE park hangtag and the Liberty Bell logo, it is Iverson and Philadelphia through and through.
Don't miss your opportunity to grab a pair of the extremely limited Reebok x Villa "A Day in Philly"  Pump Question on the Pump's Official Birthday, 11/24 at Villa and ruvilla.com for $185.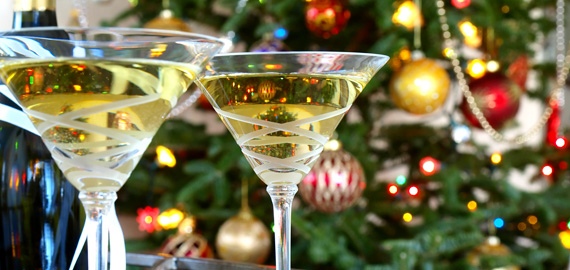 Christmas is fast approaching. You have made the decision to not give out the same old boring gifts like you did last year. Even though people did like getting a new jelly spread every month from you and it is the gift that keeps on giving all year round, you need a new idea. Why not give whiskey to your friends and family who are 21 years of age or older? They will appreciate that more than the apple apricot peppermint marmalade they received this past March.
If you need to know which whiskey to purchase here are few ideas that can help make holiday shopping a bit easier on you!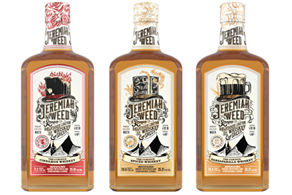 Jeremiah Weed Flavored Whiskies

Jeremiah Weed Flavored Whiskies are a trio of curiously delicious whiskies crafted to delight whiskey drinkers who have been craving more excitement. Gift just one or gift them all, either way he is sure to enjoy the spectacular show.
PIEHOLE Whiskies
These new whiskies are the perfect pairing with the rest of the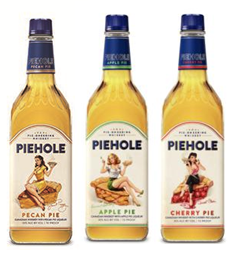 season's delicious holiday treats. A blend of Canadian Whiskey and pie-flavored liqueur, PIEHOLE whiskies are great for anyone who has a taste for whiskey but still needs to satisfy their sweet tooth.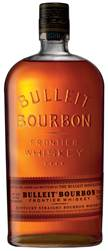 Bulleit Bourbon
For the bourbon lover on your list, Bulleit Bourbon has a high rye content in its mash bill which makes it a smooth and spicy bourbon. It's also incredibly versatile so it can be enjoyed neat or mixed in a cocktail.
George Dickel No. 12
As a member of the Dickel family, George Dickel No. 12 is a classic whisky to enjoy during the holidays. Perfect for the gentleman on your list who is known to stick to tried and true whiskies.

Orphan Barrel Rhetoric
Rhetoric Whiskey is progressively aged and will be released once per year – beginning with a 20-year-old whiskey. Gift this first release to a whiskey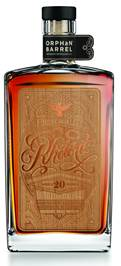 collector and you'll have the perfect gift to give him every year after.


NFL star and CBS analyst Tony Gonzalez is teaming up with Marriott Rewards to give back to the most passionate NFL fans across the country with every fan's dream opportunity.
Now through December 2, 2014, football fans are invited to share their passion for the NFL through 30-sec videos or captioned photos that show an unrivaled spirit for the game and their favorite player. Six lucky fans who can prove they are among the "Most Passionate" will receive the ultimate NFL experience hosted by Gonzalez – an exclusive trip for two to Phoenix, tickets to the Pro Bowl, and the opportunity to hang with their favorite player on January 24, the day before the game.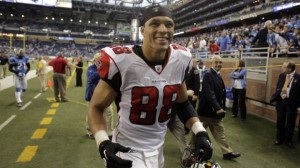 "One of my best memories when I was younger was having Merlin Olsen come out to my Pop Warner practice field and come talk to us, and drop knowledge, and the things that he told me back then like, work hard, follow your dreams, stuck with me for the rest of my life," said Gonzalez. "The 'Marriott Rewards Most Passionate Fan' contest is the same type of thing – to be able to hang out with your hero, it's a dream come true and I encourage everybody to go out there and make it happen."
A voting period for the top 100 entries, which is open to the public, lasts from Dec. 2 – 19. To enter the contest and read the official rules, visit MarriottRewardsMostPassionateFan.com.