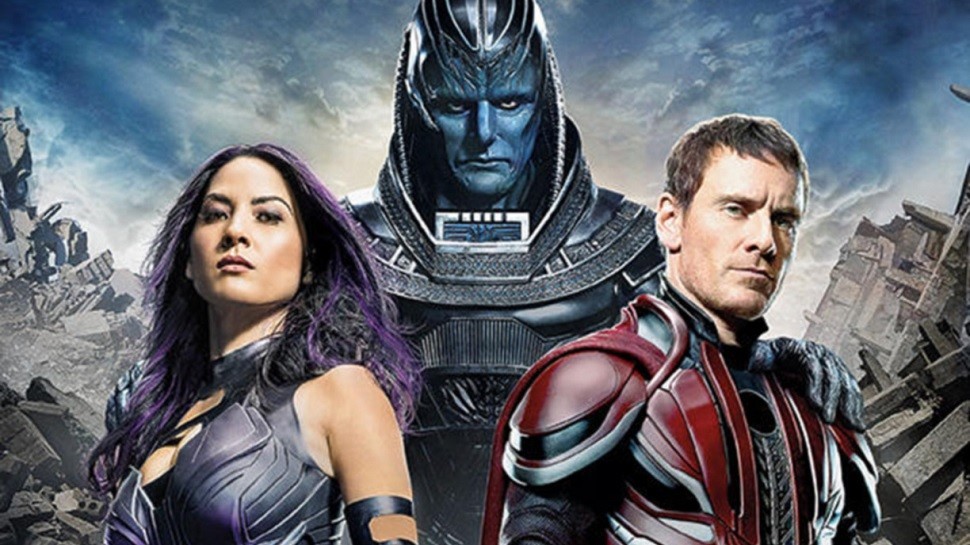 Following the critically acclaimed global smash hit X-Men: Days of Future Past, director Bryan Singer returns with X-Men: Apocalypse. Since the dawn of civilization, he was worshipped as a god. Apocalypse, the first and most powerful mutant from Marvel's X-Men universe, amassed the powers of many other mutants, becoming immortal and invincible. Upon awakening after thousands of years, he is disillusioned with the world as he finds it and recruits a team of powerful mutants, including a disheartened Magneto (Michael Fassbender), to cleanse mankind and create a new world order, over which he will reign. As the fate of the Earth hangs in the balance, Raven (Jennifer Lawrence) with the help of Professor X (James McAvoy) must lead a team of young X-Men to stop their greatest nemesis and save mankind from complete destruction.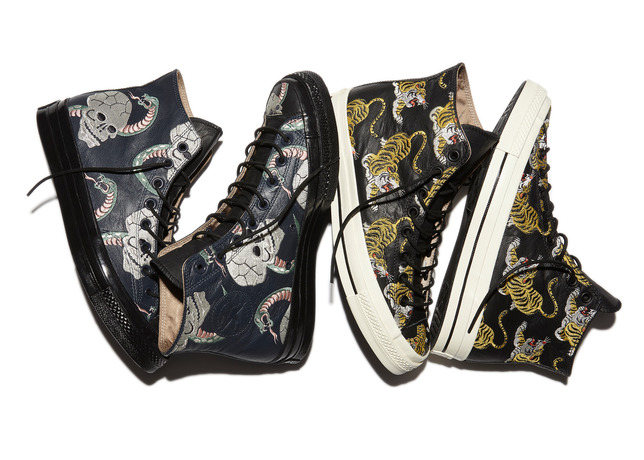 Have you checked out the Converse Chuck Taylor All Star '70 "Souvenir Jacket" Collection? If not you should make sure that you do. The sneakers are available in two premium incarnations of the classic high-top model and draw creative references from the commemorative jackets known as "Sukajyan" that originated in post-WWII Japan.
Departing U.S. servicemen and women commissioned local Japanese craftsmen to produce unique items of clothing that they could take home as a memento of their time in Asia. The jackets were typically created by modifying existing garments or fabricated from excess parachute silk, embellishing simple Western silhouettes with ornate and vibrant embroidery that symbolized Eastern cultures – such as tigers, dragons, flowers and trees. American iconography completed the look with eagles, military regalia, local maps and squadron names featuring regularly. The trend spread to many other places in the Far East where U.S. troops were stationed, but it was the disruptive youth subcultures of the '60s that adopted the jackets as a defiant statement against mainstream conformity.
The Converse Chuck Taylor All Star '70 "Souvenir Jacket" sneakers are offered in soft goat leather, as a seasonally relevant alternative to the lightweight silk and satin garments that inspired them. Bright crouching tigers adorn the black pair, while the dark blue is enhanced by an intertwined snake and skull pattern, with green and pink color pops. Both have contrasting satin linings while leather ankle patches, toecaps and rounded rope laces compliment the refined, rebellious look.
Converse First String is a limited-edition collection that celebrates craftsmanship, authenticity and collaboration at the highest level.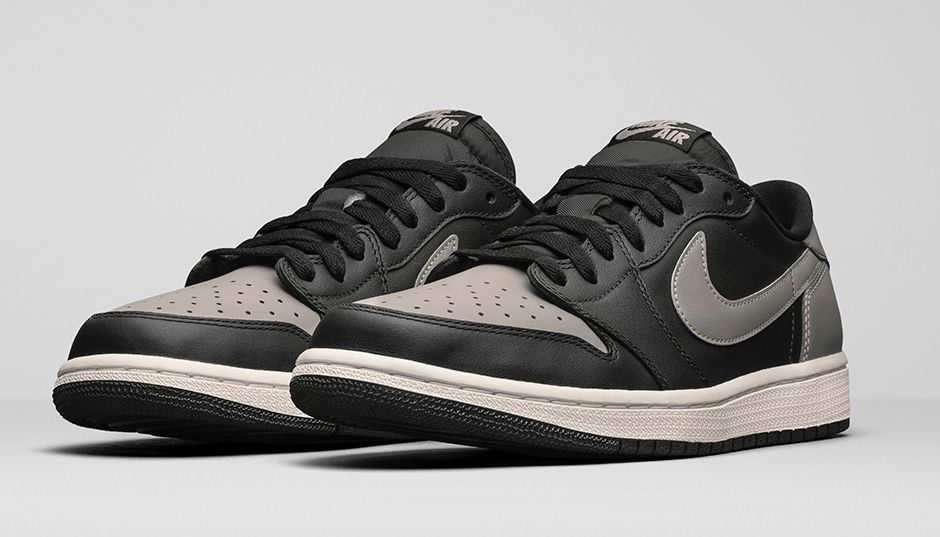 Tomorrow you can get your hands on a slick Air Jordan I Low OG. This colorway features the colors of grey, black, and white. The Air Jordan 1 Retro Low returns again with a clean black leather upper with Medium Grey Swoosh. The remastered low silhouette keeps its classic look with the signature Wings logo on the heel, and OG Nike Air logo on the tongue. The Air Jordan 1 Retro Low OG drops on Nike.com Wednesday, 30 December for $130.00.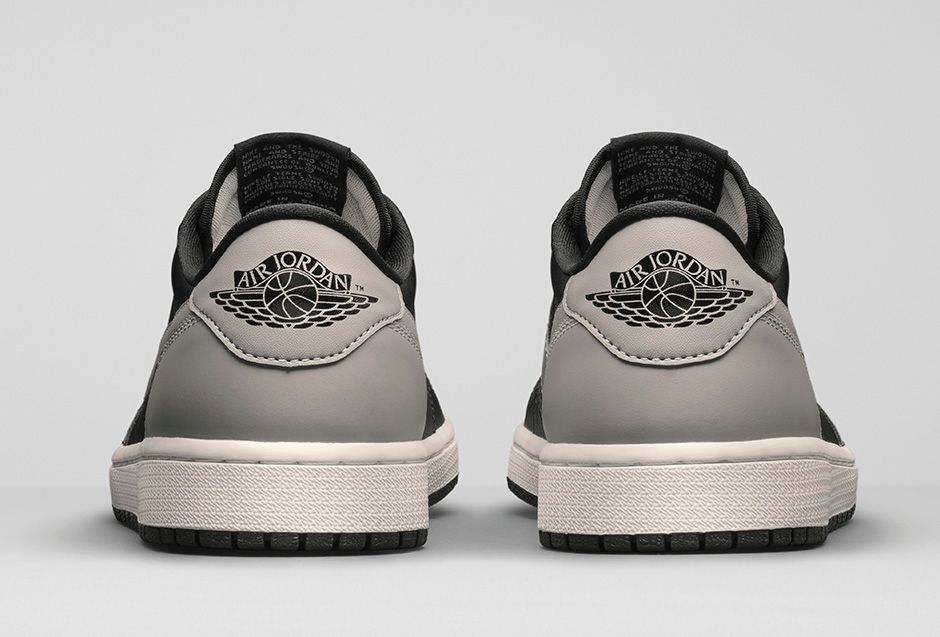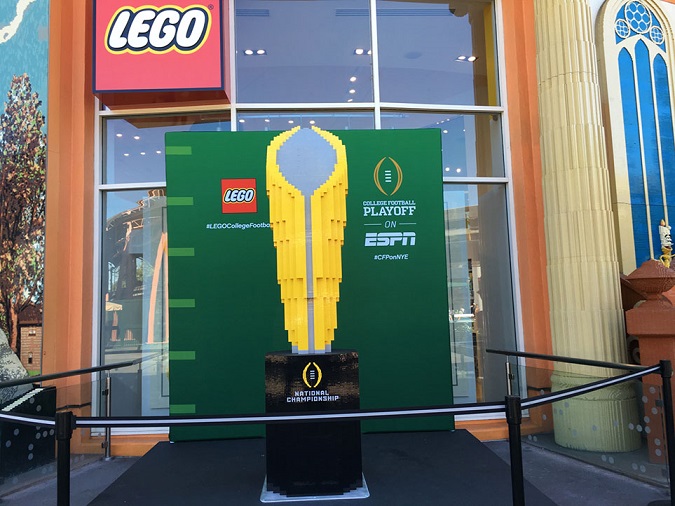 The good folks over at LEGO and ESPN are teaming up to "build" even more excitement for this season's College Football Playoff. They have made some cool college football models that are tiny and also life-sized built using LEGO bricks
There are even some awesome videos about the four semifinal teams and the LEGO models that have been built to celebrate the playoff season. There are mini-models that you can build to decorate your New Year's Eve game viewing party and also a chance to win the LEGO version of the National Championship as well as a trophy signed by the ESPN College GameDay crew. For more info go to https://espn.lego.com/en-us/espn.html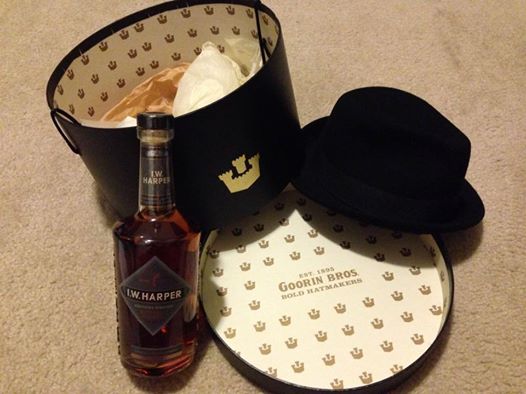 The I.W. Harper brand is returning home for the first time in nearly 20 years, with the release of I.W. Harper Kentucky Straight Bourbon Whiskey. The unique offering commemorates the original whiskeys produced by the brand, as it's reintroduced in the United States with a commitment to authenticity that only 142 years of experience can provide.
In 1867, German immigrant Isaac Wolfe (I.W.) Bernheim arrived in America with four dollars in his pocket and dreams of a better life. By 1872, he had founded his own distillery, Bernheim Brothers and Company, soon acquiring the trademark to produce the whiskey ultimately known as I.W. Harper Kentucky Straight Bourbon Whiskey. The whiskey won its first gold medal in 1885 and continued to gain popularity across the country and around the world throughout the twentieth century. By the mid 1990's, the I.W. Harper brand shifted its focus to the Asian market and ceased distribution in the United States. Nearly 20 years later, the I.W. Harper brand is returning to the U.S. with two new Kentucky Straight Bourbon Whiskeys for legal drinking age consumers to enjoy.
I.W. Harper Kentucky Straight Bourbon Whiskey is inspired by the original I.W. Harper variants.  I.W. Harper Kentucky Straight Bourbon Whiskey mingles whiskey distilled at the Bernheim Distillery, historically located at 17th and Breckinridge in Louisville, KY when owned and operated by United Distillers, with other fine whiskeys. It has been aged, most recently, at the legendary Stitzel-Weller Distillery and is hand bottled in Tullahoma, Tenn.
Beginning with a subtle nose, I.W. Harper Kentucky Straight Bourbon Whiskey leaves traces of caramel and vanilla on entry before melting into creamy bursts of wood and spice. The finish is sweet and pleasant with subtle fruit notes.
I.W. Harper has always been a brand steeped in fashion – from Esquire ads in the 1940's to launching their very own fashion brand in the 1960's. And now that I.W. Harper is back in the States, they are renewing their love of style alongside the Goorin Brothers. They worked together to pick out the perfect cap to tip our proverbial hats to our iconic Bowing Man symbol this New Year's Eve.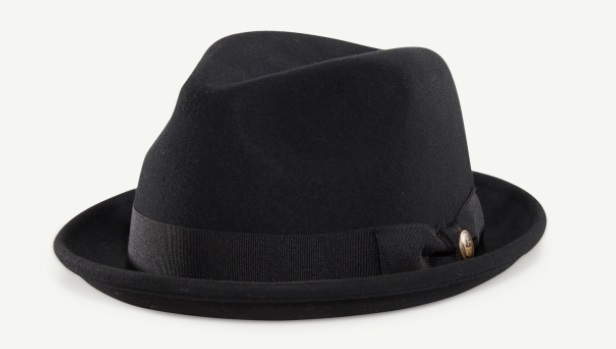 The hat they have selected is the Goodboy. To check out that hat as well the other hats go to their website at Goorin.com
Also check out these cocktails below.
Gold Rush
1.3 oz. I.W. Harper Kentucky Straight Bourbon Whiskey
0.5 oz. honey syrup
0.5 oz. fresh lemon
Shake and Strain over ice
The Beelzebub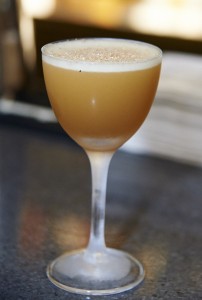 1.3 oz. I.W Harper Kentucky Straight Bourbon Whiskey
.75 oz. Lemon juice
.5 oz. Orgeat
.5 oz. Lucano Amaro
.5 oz. Mezcal
Glass: coupette
Garnish: Grated nutmeg
Old Fashioned Cocktail created by I.W. Harper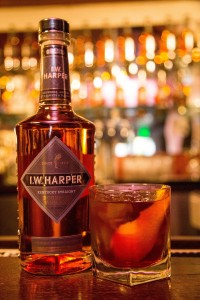 1.3 oz. I.W. Harper Kentucky Straight Bourbon Whiskey
Spoon of Brown Sugar
Dash of Angostura Orange Bitters
2 Dashes Aromatic Bitters
House-made Cherries
Garnish with Orange Twist
Manhattan
1 oz. I.W. Harper Kentucky Straight Bourbon Whiskey
.25 oz. Cherry Heering
.25 oz. Sweet Vermouth
2 dashes Angostura Bitters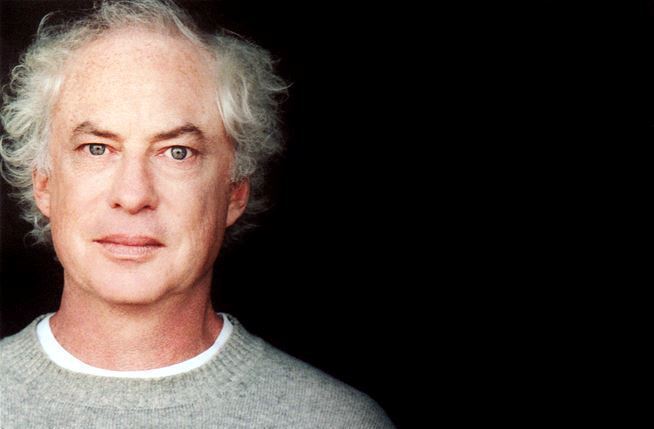 After graduating from the University of Maryland, Peter Mehlman, a New York native, became a writer for the Washington Post. He slid to television in 1982, writing for "SportsBeat with Howard Cosell." From 1985-90, he returned to forming full sentences as a writer for numerous national publications including The New York Times Magazine, GQ, Esquire, and a multitude of women's magazines due to his advanced understanding of that gender. In 1989, he moved to Los Angeles, where he bumped into Larry David, whom he'd met twice in New York. David, developing "a little show with Jerry Seinfeld," invited Mehlman to submit a sample script. Having never written one, Mehlman sent a humor piece he'd written for the Times Magazine and got an assignment, which became the first Seinfeld freelance episode, "The Apartment."
Over the eight-year run of the show, Mehlman rose to executive producer and coined such Seinfeld-isms as "Yada Yada" "spongeworthy," "shrinkage," and "double-dipping."
In 1997, Mehlman joined DreamWorks and created "It's like, you know…" a scathing look at Los Angeles. In recent years, he has written screenplays, a novel, and humor pieces for NPR, Esquire, The New York Times, The Washington Post, and The Los Angeles Times, several of which were published in his collection, Mandela Was Late (The Sager Group/2013). In addition, he has also appeared on-camera for TNT Sports and the Webby-nominated "Peter Mehlman's Narrow World of Sports," while also starring in his short film BLANK, for which he won best writing at the Los Angeles Comedy Festival. He lives in Los Angeles. It Won't Always Be This Great is his first book of fiction.
You can purchase Peter's book here and follow him on Twitter @PeterMehlman
To listen to the interview click HERE.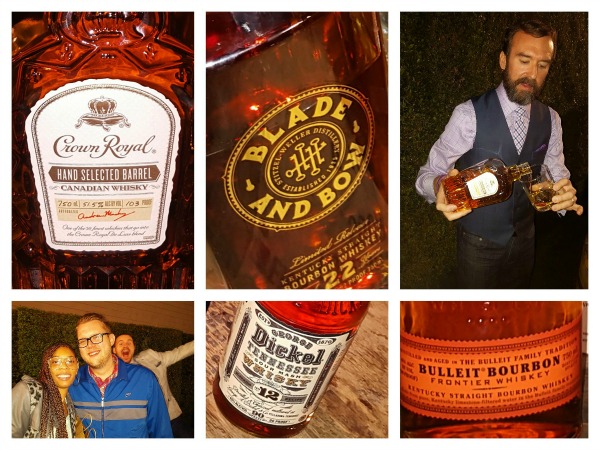 A couple weeks back, we attended the Diageo Whisk(e)y Showcase at the Jimmy Kimmel Backlot. It's always great to catch up with old friends. And I don't just mean Dickel, Bulleit and Crown. There was solid representation from the OG Crown Royal Indy crew. Nobinger was wearing a nice jacket. Hanging with Whiskey Master Stephen Wilson is always a good time (lookin' good, Steve!). Adam Perry Lang served up some of his finest signature barbecue dishes. I have extra-fond memories of this man's brisket game from that 2013 #PocketBrisket moment where I seriously considered smuggling BBQ meat in my pockets so I could enjoy more brisket at the conclusion of a Dickel Whisky tasting event that was also held at the Jimmy Kimmel Backlot.
Anyway, aside from all the friends and good eats, we had a purpose – a real genuine purpose – and that was to sample and talk about some of the finest whisky/whiskeys on the market. So let's get into it.
Crown Royal Northern Harvest Rye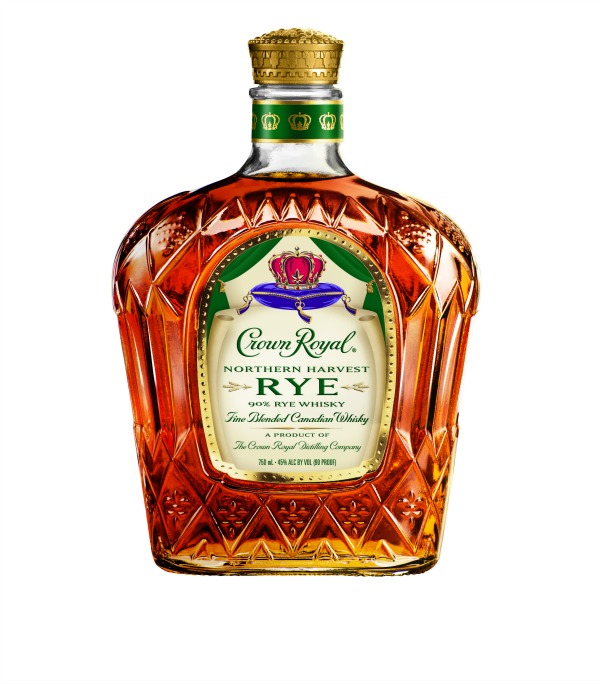 What if I told you that the 2016 World Whisky of the Year can be had for 27 bucks at BevMo? Crazy right? Well according to the 13th edition of Jim Murray's The Whisky Bible, that's what's up. Murray selected Crown Royal Northern Harvest Rye as his top whisky of the year with a score of 97.5 out of 100. This rye isn't a full rye. It's made from 90% rye whisky and new blended whisky from the distillery in Gimli, Manitoba. You can sample this stuff neat, on the rocks, with a soft drink mixer or include it in a classic cocktail. It really doesn't matter. This is a mellow, versatile, user-friendly rye that will make even the most snooty whisky lover pause and take notice. If you need to show up to someone's place this holiday season with a spirit gift in hand, why not choose the under-$30 bottle that comes with a nice side-story of being the world's best whisky for 2016?
Blade and Bow 22-Year-Old Kentucky Straight Bourbon Whiskey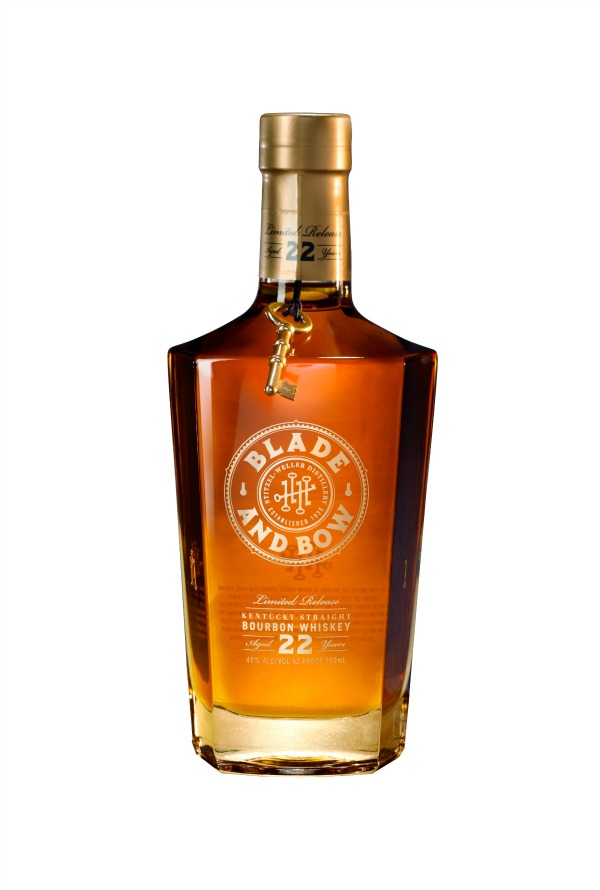 Gerry Graham gave us the lowdown on the Blade and Bow 22, which took home Best Straight Bourbon and Double Gold honors at the 2015 San Francisco World Spirits Competition. Released by Stitzel-Weller, a distillery which has come into possession of some amazing historic whiskeys, this limited release caters to those who who want an extra kick of oak with their smooth whiskey finish. Some people like peety Scotches and some people like oaky whiskies. This finely packaged liquid includes whiskeys distilled at 17th and Breckinridge in Louisville (current address of the Bernheim Distillery) and the distillery historically located at 1001 Wilkinson Blvd. in Frankfort, Kentucky (which is the current address of the Buffalo Trace Distillery). If you need to find a gift for a whiskey archaeologist who can appreciate the limited/historic nature of curated warehouse barrel finds, Blalde and Bow 22 is the answer.
Bulleit Bourbon

Remember when you couldn't find Bulleit anywhere? Now it's a go-to selection for sipping or cocktail construction. And for good reason. We've written about our fondness for Bulleit at length in this space. Here's a post that should sum up our feelings nicely. Bottom line, you can't replicate the value, the utility and the warm reception that you get when you bring frontier whiskey to any party. Whether you go Bourbon, Rye (95% rye and my personal favorite) or 10-year, people will be happy to receive you when you arrive to a holiday event with Bulleit in your hand.
George Dickel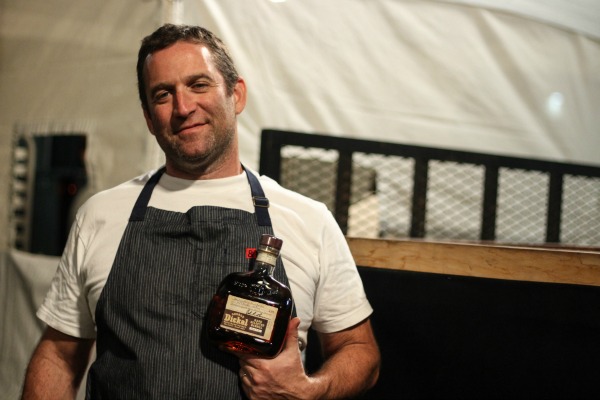 What do you get the foodie fella who appreciates whisky as much as good eats? Well that's simple. Grab a copy of Adam Perry Lang's Serious Barbecue and throw in a bottle of George Dickel. And if you want to see how this whisky plays nice with BBQ sauce, check out this video from the man himself:
Crown Royal Hand Selected Barrel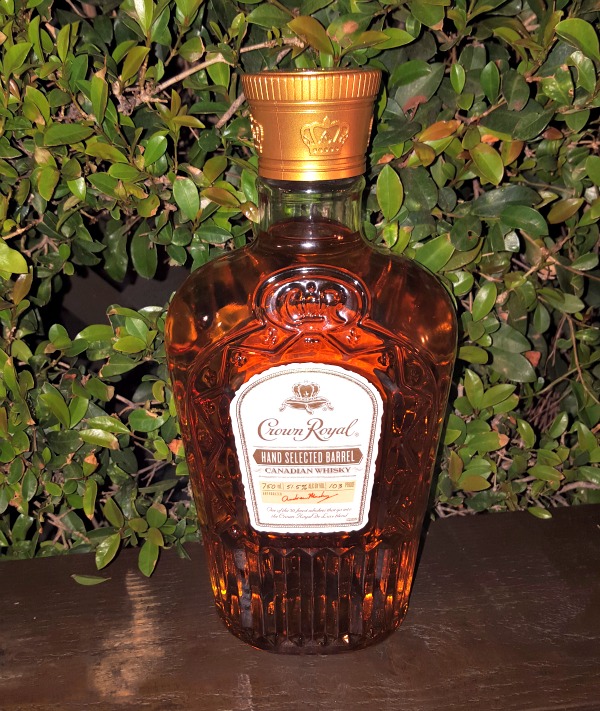 I don't know what it was about the festivities of the night, but for me the star of the Diageo Whisk(e)y Showcase was the Crown Royal Hand Selected Barrel. It's much more affordable than the Blade and Bow 22. It doesn't come with the same accolades as the Northern Harvest Rye. I don't have the same shared personal history with this liquid as I do with Bulleit and Dickel selections. Maybe it was Whisky Master Steve's company that kept me going back for more. I just recall that this whiskey was full-bodied, crisp without kicking your butt and it had a rich, vanilla nose and a firm-but-silky finish. For less than $60 a bottle, it's worth picking up this straight-from-the-barrel sample of Crown's signature Coffey Rye Whisky.
And if all these individual whiskey tasting notes weren't enough to steer you in the right direction, here are some cocktails from the fine mixologists at Scopa that should really put you in the holiday spirit:
Dickel in December

1.3 oz. George Dickel No. 12

0.75 oz. lemon juice

1 whole passion fruit

1 egg white

0.5 oz. honey syrup

Cinnamon on top
Shake/ strain into cocktail glass/ microplane fresh cinnamon on top
Dickel Eastern Sour

1.3 oz. George Dickel Rye

0.75 oz. Lemon

0.75 oz. Orgeat

0.25 oz. Orange Juice
Whip dry/ crushed ice/ garnish orange wedge, wedged in center drank through a straw
Bulleit Boulevardier
1.3 oz. Bulleit Bourbon
0.75 oz. Campari
0.75 oz. sweet vermouth
Orange Peel
Built/ ice/ stir/ peel
Crown Royal Canadian Rye Buck
01.5 oz. Crown Royal Northern Harvest Rye

0.75 oz. ginger syrup

0.5 oz. lime

Soda to fill

Garnish with lime wheel
Whip with 1 cube, dump contents in collins glass, ice soda to fill, stir
As always, whether you're consuming amazing BBQ, sipping on whiskey neat or enjoying some seasonal cocktails, please do it responsibly. Happy holidays!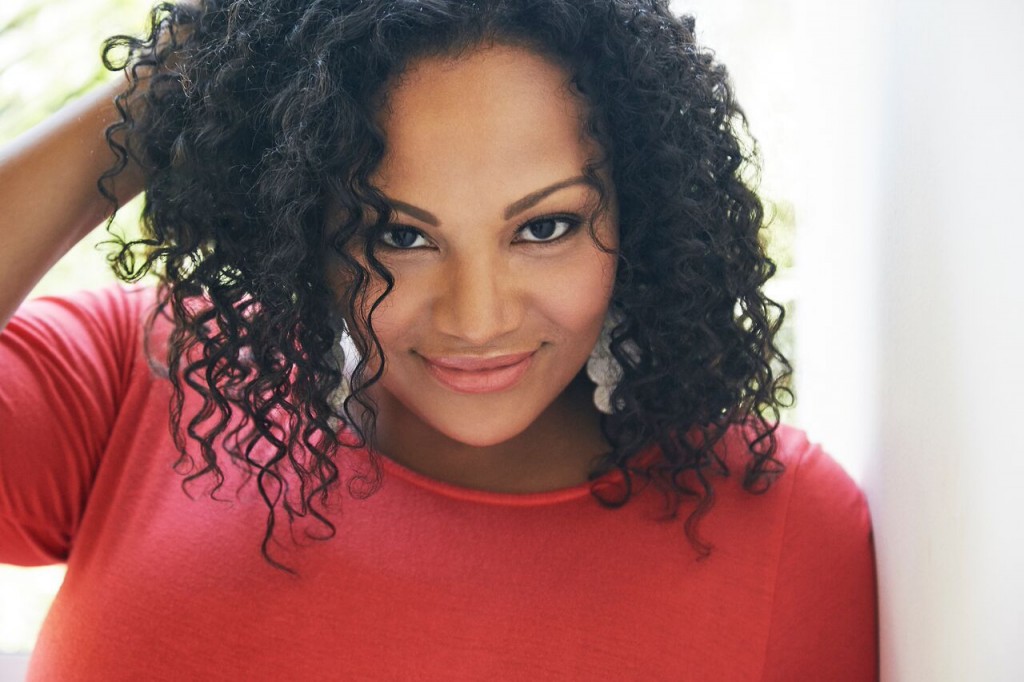 Dana Gourrier, a native to New Orleans, has created quite a remarkable name for herself joining forces with some of the industry's elite directors and actors including, Quentin Tarantino, Oprah Winfrey, Leonardo DiCaprio, Samuel L. Jackson and Jessica Lange.
She was on ABC's hit series The Astronaut Wives Club and will appear alongside Samuel L. Jackson, Jennifer Jason Leigh and Kurt Russell in Quentin Tarantino's Western film The Hateful Eight, with a Christmas Day 2015 release. The story is set some years after the Civil War in Wyoming and revolves around eight westerners who seek refuge in Minnie's Haberdashery, a stagecoach stopover on a mountain pass during a horrendous blizzard. Dana's character, Minnie, was created by Tarantino specifically for her. After working together on Django Unchained, he called her personally and asked her to work alongside him again.
Next up includes the film Same Kind of Different as Me alongside Greg Kinnear and Renee Zellweger with a spring 2016 release, The Runner alongside Nicholas Cage, Midnight Special beside Kirsten Dundst and Adam Driver and Kidnap starring Halle Berry.
I was very excited to chat with Dana about her upcoming films and also about breaking down barriers. She and I spoke about her dream role and why she would love to play that role. There is a parallel in that role with Samuel Jackson's role of Nick Fury from the Marvel Comics films. I really enjoyed my talk with Dana and I hope she lands the role of Rogue.
Follow Dana on Twitter and Facebook.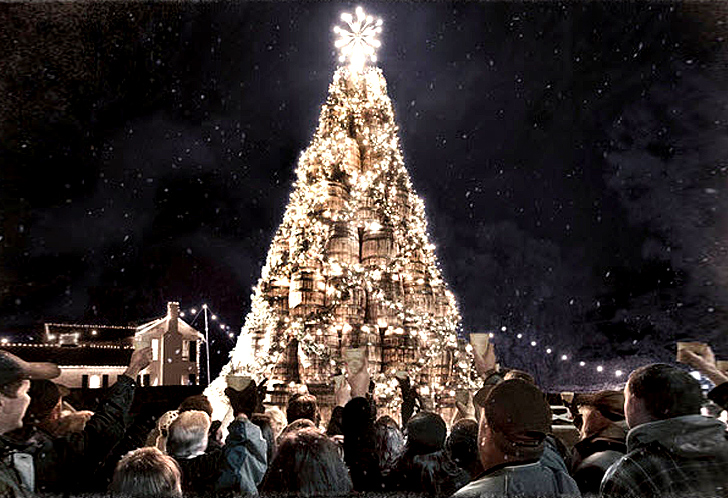 Are you someone that needs to have the perfect tree? Maybe you are the one who wants a unique one. Either way you will get a kick out of the tree that Jack Daniel's made. It's a tree that takes shape out of 140 whiskey barrels.
Yet Jack Daniel's feels that it's not what's under the tree that matters, but who is around it. Here are some cool facts on the tree. It is made out of 140 used American White Oak barrels. The barrels weigh approximately 115 pounds each. When full, the barrels weigh approximately 550 pounds. Each barrel holds 53.3 gallons of Tennessee Whiskey.
As a Tennessee Whiskey, Jack Daniel's only uses its barrels one time for maturation. The barrels are so important to Jack Daniel's that it is the only major distillery to own its own cooperage. The barrel is responsible for all the color of Jack Daniel's and more than half its flavor. The barrel tree took approximately one week to construct and was lit at a special Lynchburg holiday celebration on Saturday, December 5th.