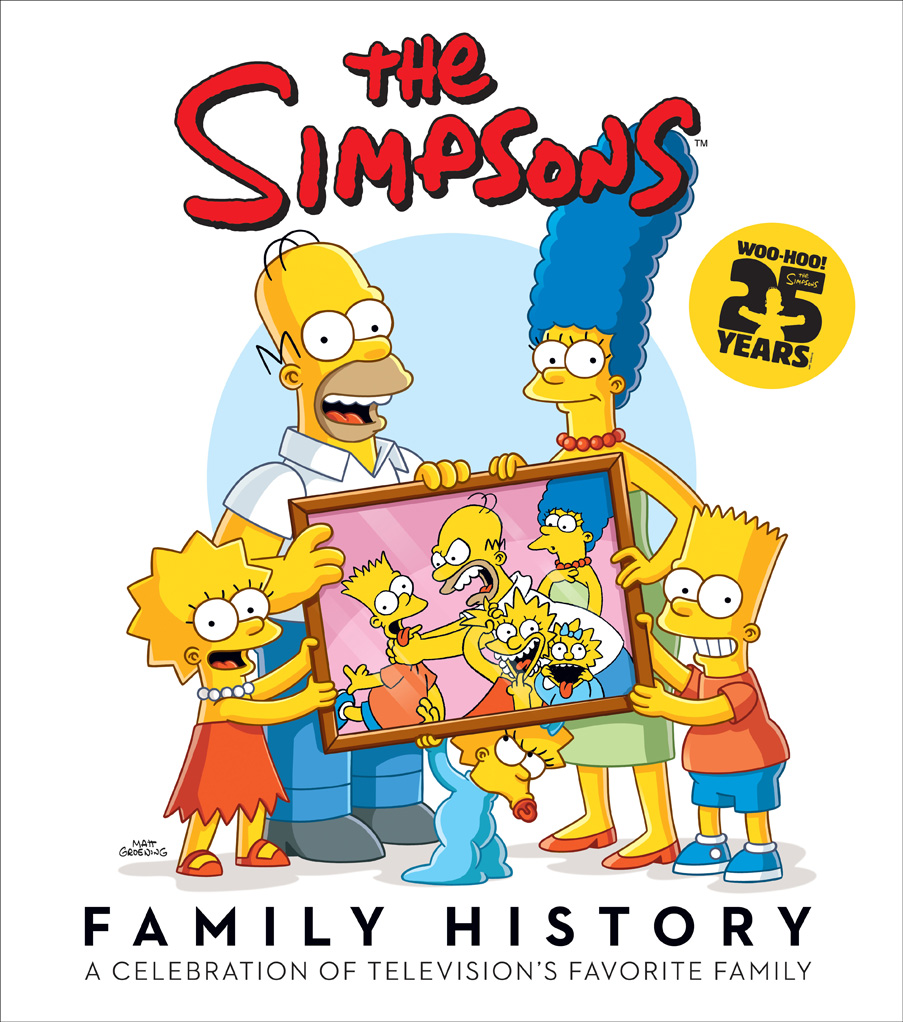 Since its debut in 1989,The Simpsons has become one of the most influential forces in television and comedy history and along the way has broken many records: It is the longest-running American sitcom, the longest-running animated series, and the longest- running prime-time, scripted television series. In any list of the world's leading families, the Simpsons would stand out. To commemorate The Simpsons incredible 25 years on the air, this fall ABRAMS will publish The Simpsons Family History. The book is the definitive piece of fan memorabilia and tells the story of this typical, but also completely remarkable family—its rites of passage, milestones, achievements, travels, genealogy, and more.
The Simpsons Family History travels through time with series creator Matt Groening as he pulls back the curtain and reveals the events that turned this average family into a pop-culture phenomenon. Readers will marvel at hidden moments they never knew they missed, as all the pieces of Simpsons family history fall into place. This large-format, richly illustrated book is the ultimate family album, and the perfect way to celebrate the Simpson's 25th anniversary. It is also the first Simpsons book to pay tribute to the extraordinary visual artistry that has made The Simpsons the most consistently entertaining, enlightening, and inventive show in the history of television.
The book comes out on September 23rd and you can pre-order the book from ABRAMS Books by clicking here! I got a chance to preview this book and it is fantastic. As someone who became a fan of The Simpsons when I was a kid this book reminded me of the many hilarious episodes. The book is bright, colorful, and full of fun facts about each episode. There were things that I learned from reading it. This book is a MUST HAVE for all you Simpsons fans.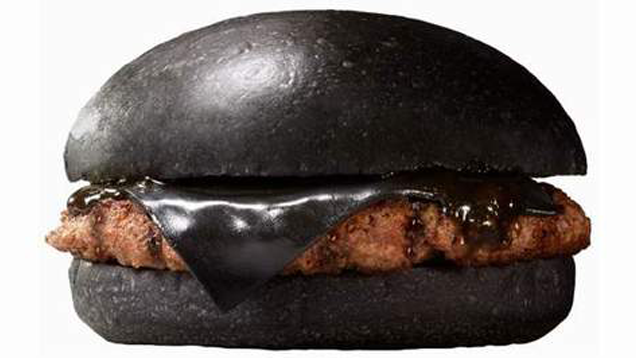 Burger King introduces the Kuro Burger, made with a black bun, black sauce and black cheese
The cheese looks like slices of processed American cheese singles is m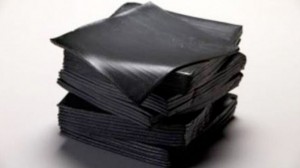 ade with smoked charcoal.The cheese is layered on a beef patty, which contains black pepper and topped with a black sauce made with onion, garlic, and squid ink.  All of this is placed between two buns, also made of charcoal.
There are two types of burgers: the Kuro Pearl and the Kuro Diamond, which has lettuce, tomatoes, and onions, and yes, the mayonnaise is still white.
The burgers go on sale later this month in Japan for a limited time only.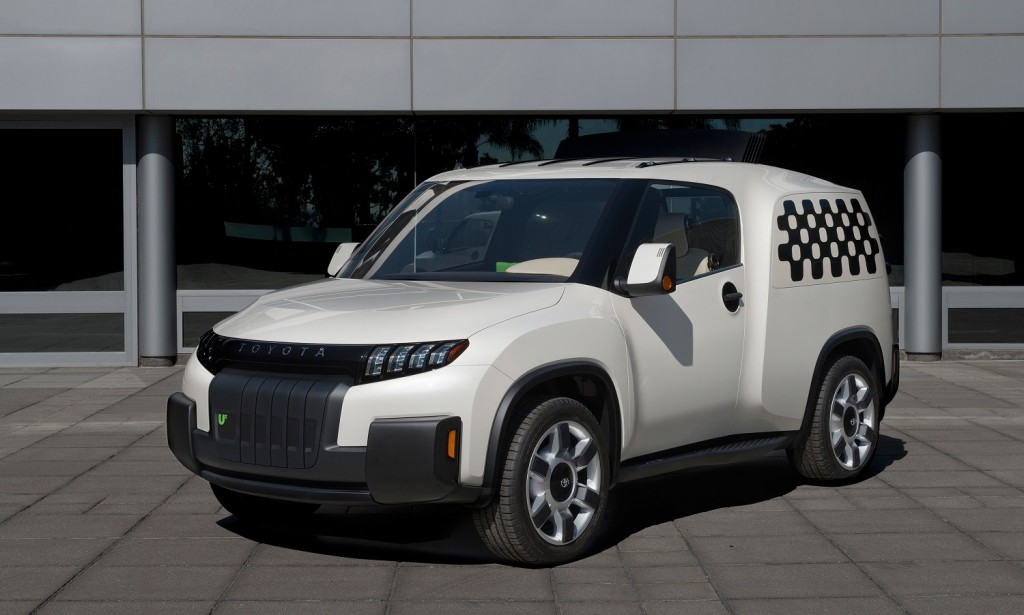 The do-it-yourself movement is transforming cities with invention-focused Maker Faire events, growing entrepreneurship, and a new Toyota concept to fit these trends. Inspired by a growing innovative spirit in urban areas, Toyota revealed today the Urban Utility concept vehicle – or U2 – at a private panel discussion hosted by Make: magazine in San Francisco. Vehicle elements reflect the lifestyle and needs of an entrepreneurial, urban driver discovered through interviews with Maker Faire participants and internal Toyota market research.
Developed by Toyota's Calty Design Research in Newport Beach, California, the Toyota U2 concept features a new open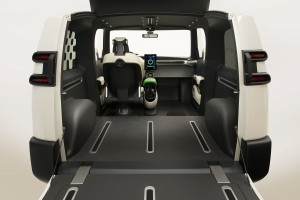 architecture and purposeful materials that redefine urban utility. Designers included the ability to roll back the roof, fold down the tailgate into a ramp and customize the interior on a versatile rail system. The concept car will make its first public appearance at World Maker Faire in New York City on Sept. 20 and 21.
Among the U.S. trends that influenced the Calty design team were a growth in entrepreneurship and Americans' love of adventure, especially outdoor activities involving gear and equipment. Drawing on these insights, the Toyota U2 concept is a flexible, functional gadget that owners can customize according to individual, on-the-go needs. The retractable utility bar can serve unique uses, such as holding a desk or grocery bag hooks. Side windows flip up for easy access from roadside.
Customizable Interior
Other key interior highlights include:
Versatile utility rail system configurable to hold everything from baskets to bike stands
Ability to fold and remove the front passenger seat
Fold-up rear seating
Unique shifter design with intuitive switch for parking, drive and reverse mode
Choice among a selection of colors and materials to fit needs
Toyota research showed the fast-growing small SUV segment points to a desire for greater utility but a smaller vehicle footprint. The Toyota U2 concept is the size of a compact car with the functionality of a compact truck and the spaciousness of a cargo van. It satisfies other key urban driver priorities including good fuel economy, maneuverability in city environments and easy loading and unloading.
An Exterior for the City
City streets call for a vehicle that can handle bumper-to-bumper traffic, potholes and tight corners. The Toyota U2 concept has an extremely durable underbody and tool-like exterior with a customizable side panel. The iconic, modern design remains playful, with details such as circular door handles and a slightly chunky proportion. The box-like design at the rear emphasizes the storage capabilities.
Highlights of the exterior include:
Roof panels that retract open
Rear glass that can slide into the tailgate
Tailgate that folds down into a ramp
Protective, replaceable ridges on tailgate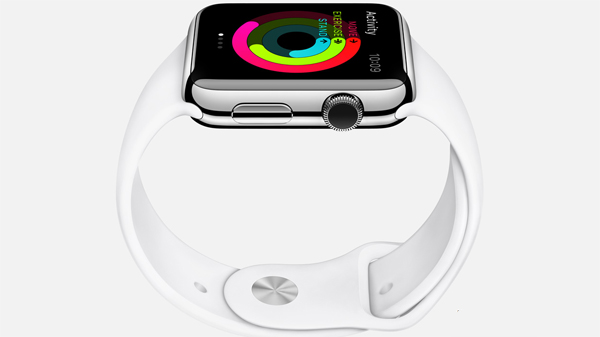 Incorporating powerful technologies into something small enough to wear on the wrist presented some very big design challenges. Which led to even bigger creative solutions. Apple Watch combines a series of remarkable feats of engineering into a singular, entirely new experience. One that blurs the boundaries between the physical object and the software that powers it.
The crown has been a standard feature on watches for more than a century. Our new Digital Crown is a multifunctional input device that lets you zoom, scroll, and select without covering the screen. It's as integral to Apple Watch as the Click Wheel is to iPod. Or the mouse is to Mac. We also built the new Watch OS from the wrist up. The Home screen lets you quickly find your favorite apps. The custom font is easy to read at arm's length. And the force-sensitive Retina display puts more functionality at your fingertip. Technically speaking, it's one amazing little device.
High-quality watches have long been defined by their ability to keep unfailingly accurate time, and Apple Watch is no exception. It uses multiple technologies in conjunction with your iPhone to keep time within 50 milliseconds of the definitive global time standard. And it can automatically adjust to the local time when you travel. Apple Watch also presents time in a more meaningful, personal context by sending you notifications and alerts relevant to your life and schedule.
Messages. Sending and receiving messages is easy with Apple Watch. You can dictate a message or select from preset options — Apple Watch will make suggestions based on the things you write most. Or you can skip words altogether by sharing one of our new animated emojis.
Phone. Use the built-in speaker and microphone for quick chats, or seamlessly transfer calls to your iPhone for longer conversations. You can also transfer calls from Apple Watch to your car's speakerphone or your Bluetooth headset. And silence incoming calls by covering Apple Watch with your hand.
Mail. When you get mail, Apple Watch alerts you right away. You can read the message, then flag it, mark it as read or unread, or move it to the Trash. Or open the message on your iPhone, where you can type a lengthier response.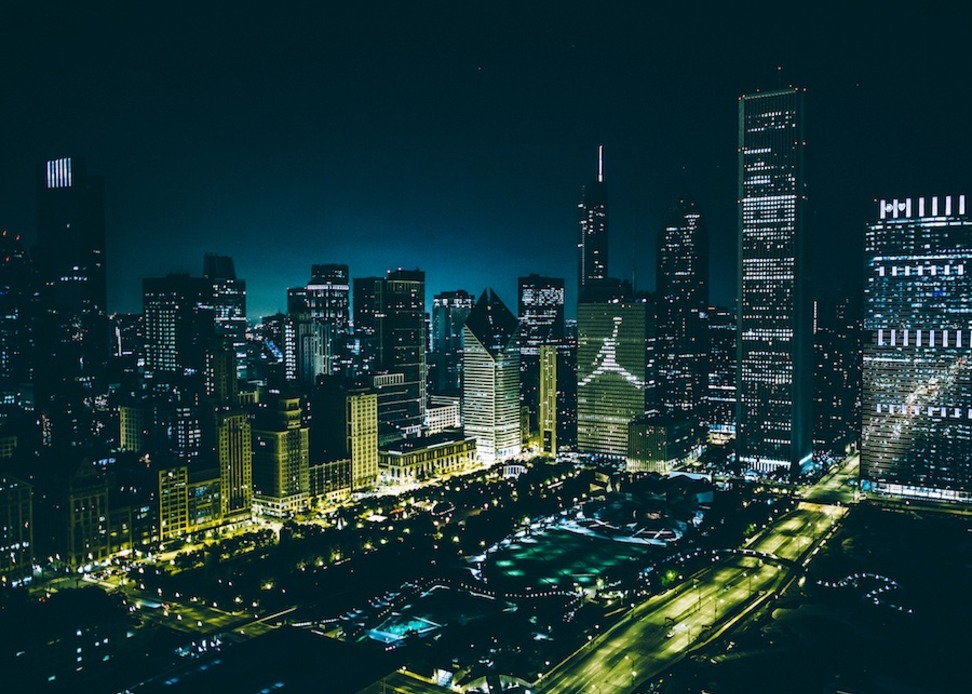 This past weekend marked the launch of the latest shoe in the iconic Air Jordan franchise, the Air Jordan XX9. Following a full summer championing performance basketball across North America and around the world, the brand hosted a celebration of flight in New York and Los Angeles as consumers lined up for their first chance to take home the game shoe.
To celebrate launch weekend, the brand hosted events on both coasts. In New York, it took over the Footaction store adjacent to Flight 23 at Footaction so consumers could try the AJ XX9 before buying it. In Los Angeles Jordan Brand's Russell Westbrook hosted a takeover of the Center Plaza at Santa Monica Place. Serving as a platform for attendees to take flight, consumers took home a digital gif of themselves dunking in the Air Jordan XX9.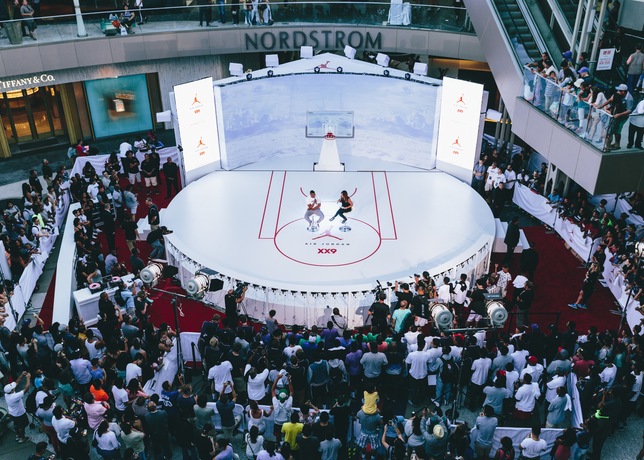 The journey for the Air Jordan XX9, has only just begun. Over the weekend Jordan.com released its first innovation page that allows consumers to dive deeper into the technology behind its latest game shoe. The page gives a breakdown of FlightPlate illustrating how these elements combine to give athletes first-step supremacy, second-jump dominance and jump-shot boost.
Jordan Brand also released the "Get Up" commercial. " The video invites the world to grab a pair of Air Jordan XX9s and #TakeFlight, fulfilling a desire we've all had since birth. "Get Up" will be featured on the brand's Facebook, Twitter and YouTube channels.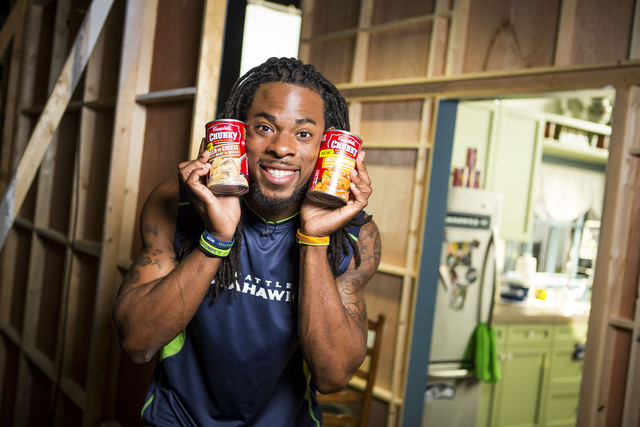 To kick off the NFL season, Campbell's Chunky soup celebrated its newest Mama's Boy – Seattle Seahawks cornerback, Richard Sherman – by creating a statue lined with Campbell's Chunky soup cans and labels outside CenturyLink Field in Seattle, Washington, on Thursday, Sept. 4, prior to the home opener against the Green Bay Packers. The structure commemorated Sherman's iconic defensive play during the 2014 NFC championship, which helped punch Seattle's ticket to Super Bowl XLVIII. In this photo, Richard's mother, Beverly, poses with Seahawks fans that co-star in the new Chunky Mama's Boy commercial.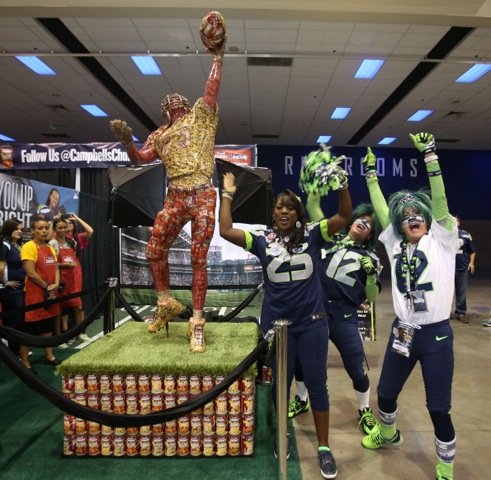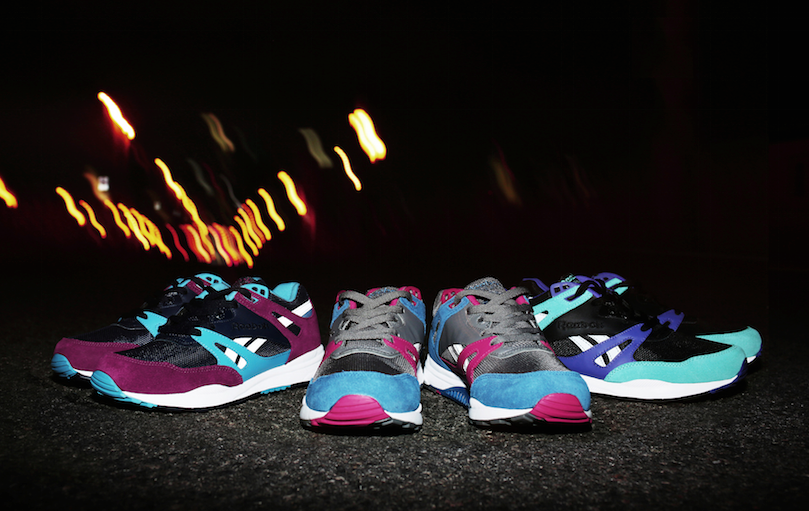 Born during the golden era of Reebok design and technology innovation, the Ventilator was a game-changing runner when it was first introduced in 1990.
The first Reebok lightweight runner with a focus on breathability, the Ventilator was a bold, expressive silhouette that was years ahead of its time.
Today the Reebok Ventilator remains an extremely versatile, one-of-a-kind sneaker, with the chameleon-like ability to take both clean and bold executions.
Over twenty years later, Reebok Classic spins new, bold colorways and reflective materials onto this iconic silhouette with the Ventilator "Night Vision" pack.
Very limited pairs of the Ventilator "Night Vision" pack are available now at Shoe City, Urban Outfitters, Sneaker Politics, and Reebok.com for $85.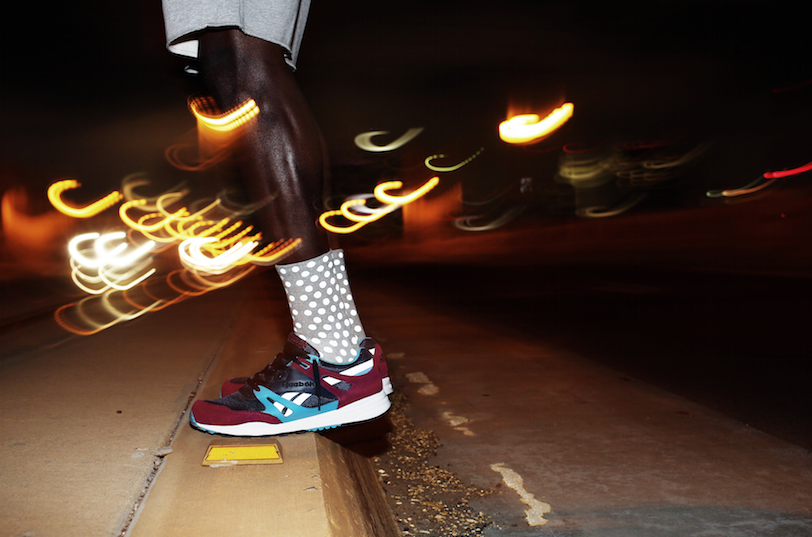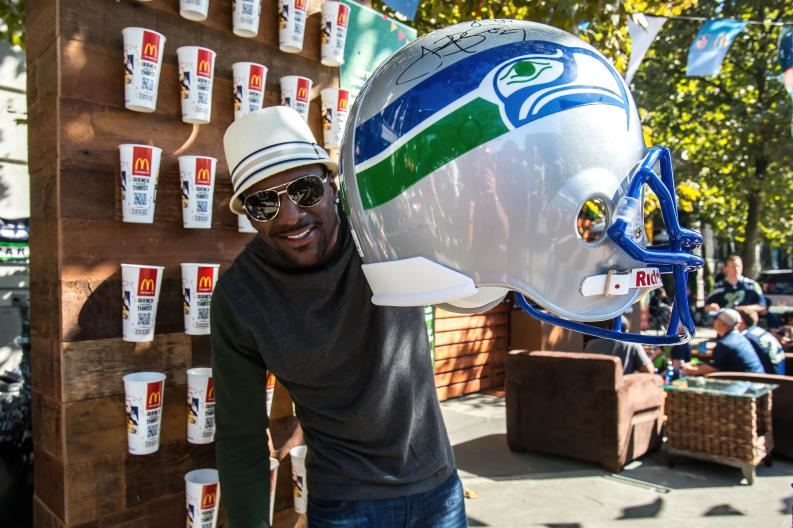 Not only did the Seahawks put a whoppin on the Green Bay Packers last night, the team brought back some players from back in the day. Former Seattle Seahawks stars Joey Galloway, Jordan Babineaux, Jim Zorn and Manu Tuiasosopo celebrated the start of the 2014 NFL season with fans at McDonald's exclusive tailgate party yesterday in Seattle. In its second year as the official restaurant sponsor of the NFL, McDonald's is celebrating football fans' love for the game with a new mindset of tailgating and exclusive football content and prizes for customers.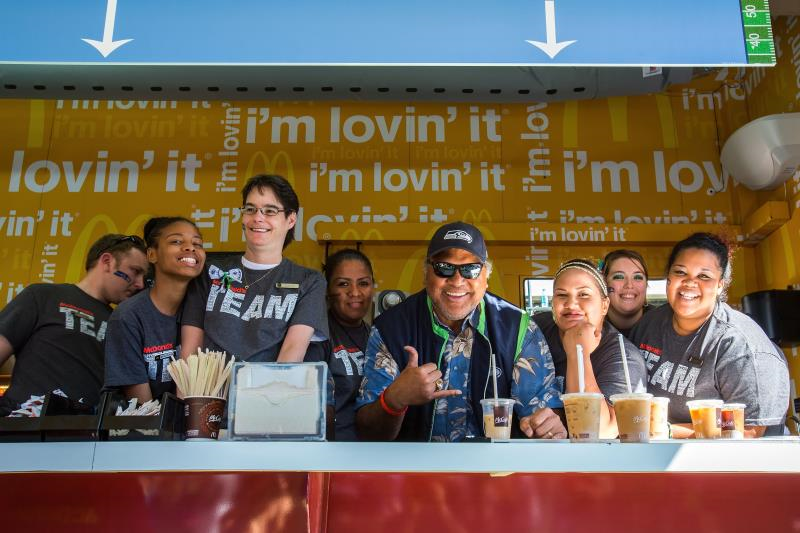 Manu Tuiasosopo poses with fans at the NFL season opener kickoff yesterday in Seattle, Washington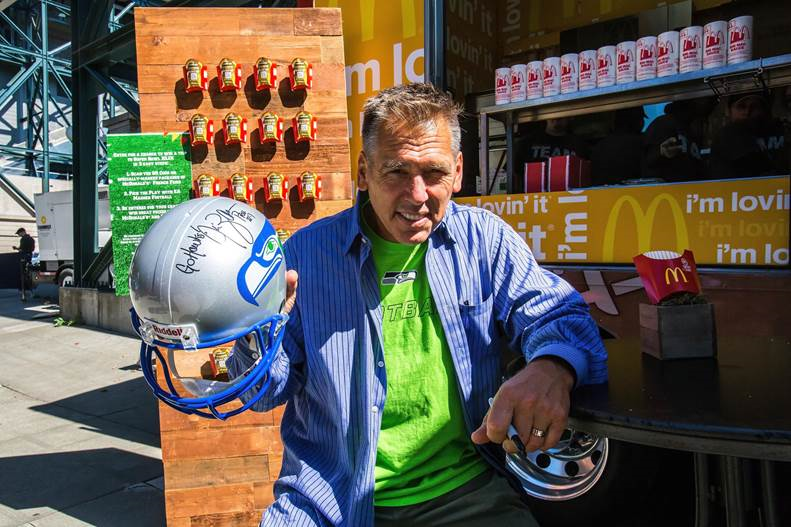 Jim Zorn, former Redskins head coach and Seahawks quarterback, signs a helmet yesterday.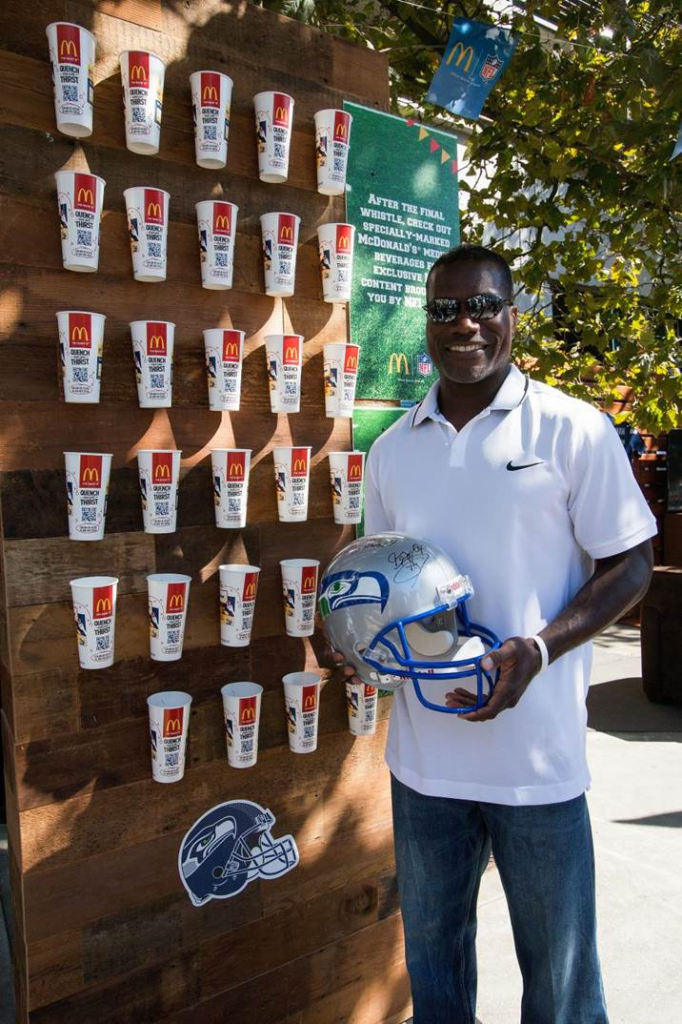 Joey Galloway, former Seahawks wide receiver and ESPN analyst hangs out with the Seattle fans.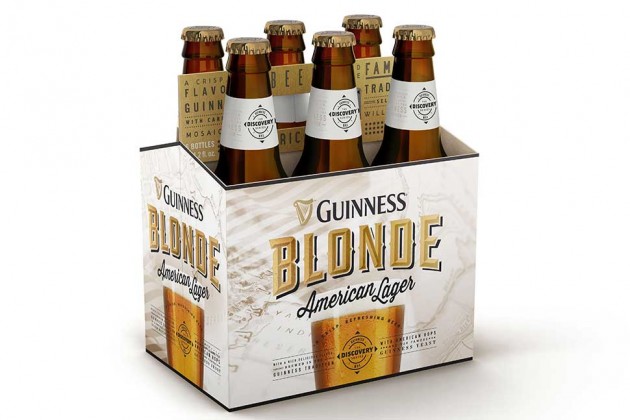 Guinness® Blonde™ American Lager, from the makers of iconic Guinness Stout, is made in the famed American brewing city of Latrobe, Pennsylvania. Guinness® Blonde™ American Lager uses American hops and Guinness' world famous 125-year-old Guinness yeast.
"From sports bars in Texas to truck stops in Iowa to backyard barbeques in Montana to trendy Manhattan bars, Guinness® Blonde™ American Lager brings the taste, color and character of great American beers and fuses them with the heritage and artistry of the Guinness tradition begun in 1759 by Arthur Guinness," said Doug Campbell, Guinness Brand Director.
As lagers continue to gain favor among beer drinkers in the U.S., Guinness Master Brewers in Dublin have collaborated with brewing experts in the U.S. to create a one-of-a-kind taste in American Lagers.  Guinness® Blonde™ American Lager is a complex, flavorful lager with a floral, hoppy aroma that is a combination of Mosaic™, Willamette and Mount Hood hops. Combining these American ingredients with the world famous 125-year-old Guinness yeast intertwines two brewing traditions – Guinness and American.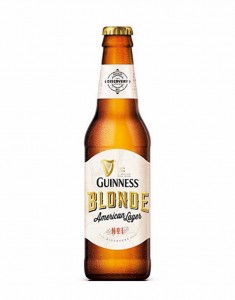 "It was great to be a part of the legendary Guinness brewing team for the creation of a unique tasting American Lager and be able to add some of my American influences throughout the brewing process," saidJoe Gruss, an American brewmaster who is a member of the Guinness Blonde brewing team.  "In the end, we were able to combine Guinness artistry and American brewing techniques for a crisp and refreshing-tasting beer."
Guinness® Blonde™ American Lager is the first release in the Guinness Discovery Series™, an innovative concept showcasing a range of new 'fusion brew' beer options, all to be released under the Guinness trademark.
"Beer drinkers' tastes are evolving and people are looking to try different flavors and styles, and we're excited to show what Guinness is capable of beyond the traditional dark stout with Guinness® Blonde™ American Lager," said Doug Campbell, Guinness Brand Director. "The beauty of this beer is that we're able to produce a characteristically American-style lager, while fusing the standards of quality and taste expected of Guinness with a taste profile and color characteristics long loved by traditional American beer drinkers."
The Guinness Discovery Series™ will feature an array of beers that combine the Guinness brand's European brewing expertise with different brewing styles and techniques. The series will release these fusion brews bi-annually, beginning with Guinness® Blonde™ American Lager, providing new ways for fans of the brand and beer drinkers to experience Guinness, responsibly.
Available in a 12 oz. bottle (5% ABV), 6-pack, with a suggested retail price of $8.99, Guinness® Blonde™ American Lager is best enjoyed cold and straight from the bottle or served in a 16 oz. Guinness branded glass. Guinness® Blonde™ American Lager will be on shelves nationwide beginning in mid-September 2014.
Whether enjoying a new Guinness® Blonde™ American Lager, or any Guinness beer, please drink responsibly.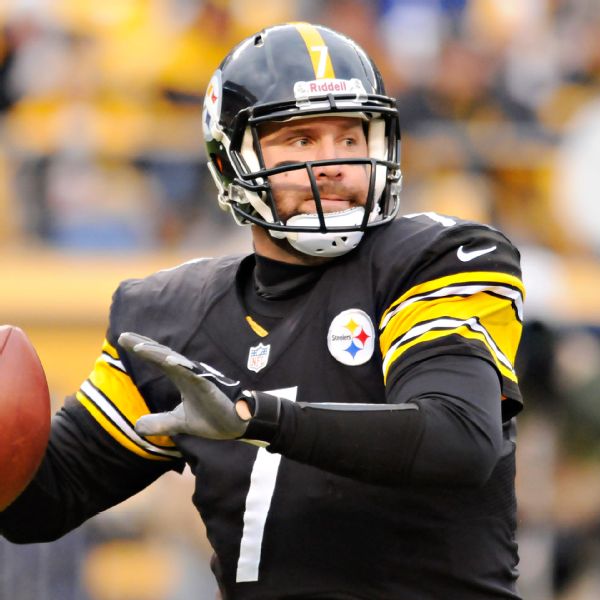 At Seattle -5.5 Green Bay
They're the champs for a reason and they're at home, so it's gonna take some serious juggernaughting for the Packers to edge 'em out.
Pick: Seahawks -5.5
New Orleans -3 At Atlanta
Atlanta should bounce back this season, but not this week.
Pick: Saints -3
At St. Louis -3.5 Minnesota
Shaun Hill isn't as bad as people think and the Vikings new offense needs time to click.
Pick: Rams -3.5
At Pittsburgh -6.5 Cleveland
Johnny Football, Brian Football – it really doesn't matter without Josh.
Pick: Steelers -6.5
At Philadelphia -10.5 Jacksonville
Bortles may have kept this game respectable.
Pick: Eagles -10.5
At NY Jets -5 Oakland
I love the Derek Carr selection, but the Raiders don't typically travel east and expect to win.
Pick: Jets -5
At Baltimore -2 Cincinnati
That newly erected statue of Ray Lewis in Baltimore won't do anything to contain Cincy's weapons.
Pick: Bengals +2
At Chicago -7 Buffalo
Chicago's defense was surprisingly shitty last year, but the Bills don't have the O to exploit 'em and hang with that Trestman attack.
Pick: Bears -7
At Houston -3 Washington
JJ Watt and Jadeveon Clowney provide some much needed hope for a franchise that needs it. Gonna be fun to watch these two monsters disrupt Washington's attack.
Pick: Texans -3
At Kansas City -4 Tennessee
Chiefs cruise past a team in transition.
Pick: Chiefs -4
New England -5 At Miami
Brady's big year starts this week and Shane Vereen goes off.
Pick: Pats -5
At Tampa Bay -2.5 Carolina
Lovie's first game inspires at home vs. a less-than-100-percent Cam.
Pick: Bucs -2.5
San Francisco -5 At Dallas
The Niners have looked less-than-menacing in the preseason, but I bet Dallas finds a way to lose.
Pick: Niners -5
At Denver -7.5 Indianapolis
Manning unleashes a full offseason of bitterness and frustration on his old team
Pick: Broncos -7.5
At Detroit -6 NY Giants
The Lions show the G-Men how to offense
Pick: Lions -6
At Arizona -3 San Diego
Cardinals remind people that they have a sick defense
Pick: Cards -3
Lock of the Week: Go with Pittsburgh. Trust.