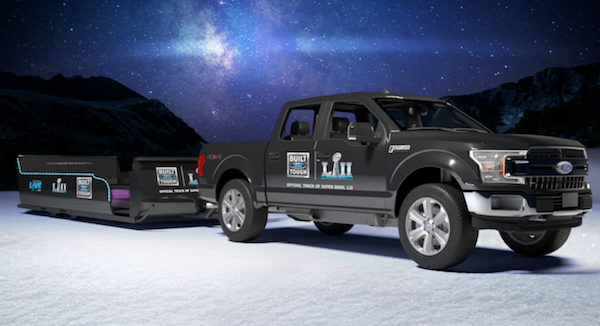 Are you going to be at the Super Bowl this Sunday? Well Ford can help you out. The Built Ford Tough Sleigh Ride will offer two sleigh stops near Super Bowl LIVE on 8th Street at Marquette, and the Minneapolis Convention Center at 12th Street at 2nd Avenue.  The 8th street location will feature appearances by NFL players and Legends.
At both locations fans can enter the Toughest Ticket Sweepstakes for a chance to win 2018 season tickets to their favorite team's home games.
Each sleigh can hold 18 people and will easily be pulled by a 2018 Ford F-150 which has best-in-class towing of 13,200 pounds.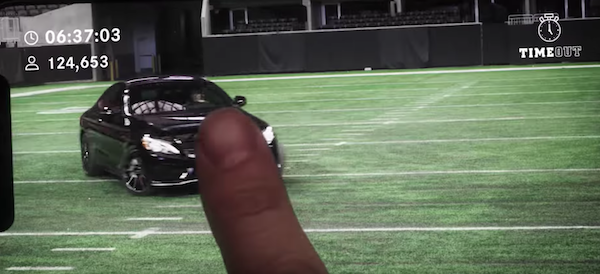 Mercedes-Benz is making football fans happy this week. They have developed a modern digital take on a classic challenge.  Using smartphones, thousands of Mercedes fans are invited to compete by placing their finger on an AMG that will be moving across their smartphone screen throughout the Super Bowl (and potentially beyond).
The rules are simple: You take your finger off, you're out. The last person touching the car, wins it.
"Last Fan Standing" will test gamers' stamina and determination as the car encounters different terrain and obstacles, challenging even the most athletic finger to stay in contact with the car on screen. As players drop out, a live counter will show the number remaining and how long they've managed to hang onto the C43.
The competition kicks off at 6:30 p.m on February 4.  Those interested in testing their skills will be able to register on game day at lastfanstanding.mbusa.com.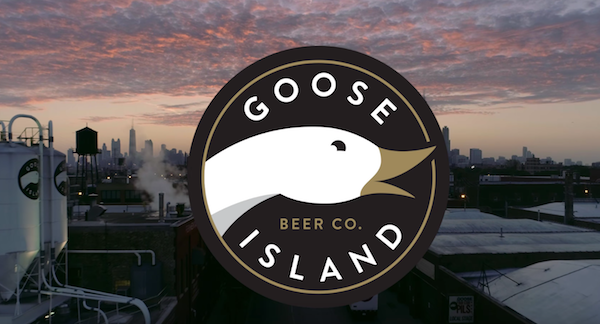 Looks like Goose Island Beer might be featured this Sunday. Goose Island has always been inspired to dream as big as the city it grew up in. 30 years in, the folks at Goose decided they're ready to tackle the world's biggest stage, the Super Bowl. So, they threw the big guys over at Anheuser-Busch a hail mary.
The two guys in the spot, Greg Hall and Todd Ahsmann, epitomize the buddy-story. Best friends since first grade, they've been with Goose since day one; Greg, as co-founder, Todd as bartender in the original brew pub. 30 years later, Todd is president of Goose with Greg right by his side as they swing big for the brand.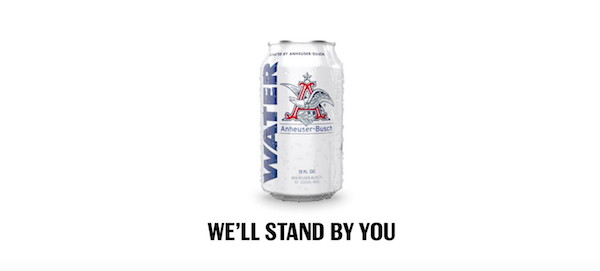 There is going to be an emotional ad this Sunday. Budweiser, no stranger to the Super Bowl stage, is proud to turn the spotlight on its employees, who together over the past 30 years have helped provide over 79 million cans of clean drinking water in response to natural disasters as part of the Anheuser-Busch emergency water program.
Set to Skylar Grey's rendition of the iconic song "Stand by Me," custom recorded and performed just for Budweiser, the commercial takes viewers into Budweiser's Cartersville, Georgia brewery (home of the emergency water program) and features Kevin Fahrenkrog, General Manager of the brewery and an Anheuser-Busch employee for nearly 30 years.
On the heels of the 30th anniversary of the company's emergency water program, Anheuser-Busch is also announcing a long term commitment for natural disaster relief by adding its Ft. Collins, Colorado brewery to the emergency water program by the end of the year. Adding a second brewery to can and deliver safe, drinking water will increase the speed of response when natural disasters hit.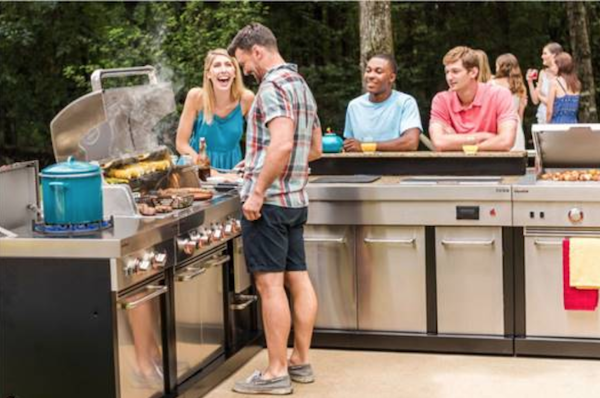 A new year might mean it is time to get a new grill for the upcoming warmer months. Char-Broil is excited to unveil its new Modular Outdoor Kitchen – an affordable, customizable collection ranging from a 5-Burner TRU-Infrared™ Gas Grill ($1,499) to a bar top ($449) that, combined, create the ultimate outdoor cooking and entertaining experience.
With the freedom to choose anywhere from two to all eight modules ranging from cooking solutions to kitchen conveniences, consumers can create a personalized layout to fit their outdoor entertaining needs. Plus, Char-Broil's TRU-Infrared™ cooking technology (built into the 5- and 3-Burner Gas Grills) allows consumers to cook food evenly and receive up to 50% juicier results packed with even more flavor. For more go to Char-Broil's website.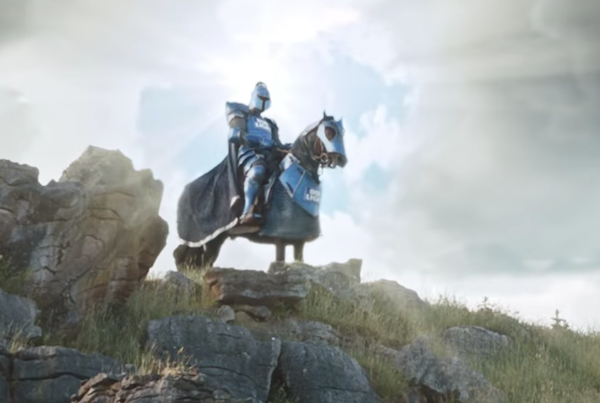 Leave it to Bud Light to find a true hero. Bud Light's Super Bowl commercial "Bud Knight" picks-up immediately after the cliffhanger of "Ye Olde Pep Talk," — finding the King and his brave army on the field of battle facing insurmountable odds fighting for the last stack of Bud Light 12-packs that are just within sight.
In true epic fashion, Bud Knight, arrives in the second quarter of the game, just when the townspeople think they are defeated…only to discover he's only passing through on his way to purchase some Bud Light of his own for a friend's party.
What has quickly become a pop culture phenomenon and one of the most culturally relevant and iconic phrases amongst athletes, celebrities, and consumers worldwide, "Dilly Dilly" debuted in August 2017 with Bud Light's "Banquet" commercial. Additional spots were released in the months to follow ultimately culminating with Chapter one of the Dilly Dilly Trilogy "Wizard."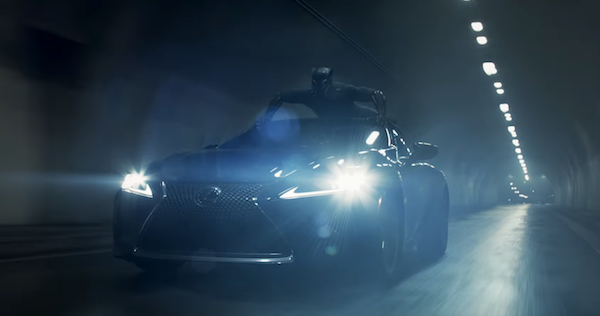 If you love cars and The Black Panther you will want to see this. Lexus will once again be participating in advertising's biggest day of the year with a commercial in Super Bowl LII on Sunday, Feb. 4. Today, the brand has released a 60-second extended digital version of the ad, which was created in partnership with Marvel Studios' highly anticipated film "Black Panther," opening in U.S. theaters Feb. 16.
The spot, "Long Live the King," pairs the flagship luxury performance sedan 2018 Lexus LS 500 F SPORT with the Black Panther, played by Chadwick Boseman will air during the third quarter of the Super Bowl.
The high-impact story in "Long Live the King" revolves around the character of T'Challa in his role as Black Panther recovering stolen vibranium, the mythical ore found only in the Black Panther's home of Wakanda, and his nearly simultaneous need to represent his country as king at a world leadership conference. The Lexus LS 500 F SPORT is the only vehicle both powerful and luxurious enough to keep pace with a Super Hero and escort a king. With appearances by the country's elite bodyguards, the Dora Milaje, and unexpected help from Wakanda, "Long Live the King" will engage fans of the Super Bowl and "Black Panther" alike. The Lexus LC 500 luxury performance coupe used in the film also has a cameo.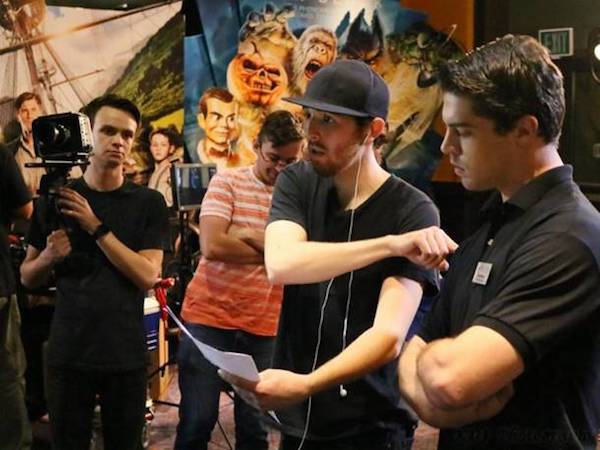 Director and producer Aaron Roberts is currently self-producing and directing his own web-series The Cast Members. The pilot episode received over 250k views.
The San Diego native has been working in the film industry since his pre-teen years as a PA/Grip on his father's commercial production sets. After High School, Aaron started an ambitious multi-media company, Blue Vision Entertainment, focusing on discovering and promoting unknown and independent filmmakers, musicians, artists and photographers. Eventually the focus shifted to the one dimension of the company Aaron was running: film.
Aaron created the world of 'The Cast Members' in spring of 2014. After an initial pilot completed that same year (under name The Blackshirts), Aaron and the team decided they loved the concept, but needed to retool the show to make it a viable property to sell. The Cast Members LLC. was created in June of 2015 in coordination with the shows newfound SAG New Media Status. Aaron the wrote, directed and produced The Cast Members crowdfunding promotional material filmed in fall 2015 which allowed him to garner a whole new cast.
Filming throughout Fall/Winter 2016, the pilot was completed in early 2017 and released in June of this year to much acclaim from fans on The Cast Members Facebook page and beyond, as the episode has now been viewed over 50,000 times in slightly over a month.
But, while networking in Los Angeles with hopes of finding a home for The Cast Members, Aaron is now in the midst production on a SAG Short Film entitled Three Weddings, which will be used as a proof of concept for a TV Series based off his own larger than life Italian-American family.
I was able to chat with Aaron about The Cast Members, working in the entertainment industry and more. Listen to is HERE.
Watch The Cast Members HERE.


Are you still paying back that awful college loan? College loans get you in the door, but college debt ruins the party. Natural Light wants to change that in the form of giving away $1,000,000 to help pay down your loans so you can hold on to those memorable college stories.
College debt is one of the biggest conversation topics online among recent grads. In summer 2017, just as many people were talking about student debt as they were the entire sport of golf. Natural Light is committed to helping those who want to cherish their college memories, no matter what color jersey they wear or fight song they chant.
Actor and former University of Iowa and NYU student Jake Johnson has teamed up with Natty Light to help spread the word.
Johnson said: "College is one of the best experiences of your life – that is for sure. Natty Light isn't going to sit by and let great college stories be ruined by the stress of debt. They're putting $1,000,000 up for grabs to help pay down college loans. The country has a very large debt, so when they told me about what they had in mind, I had a strong desire to stand with them. I know what it's like to live on a college student's budget, trust me!".
Using the platform of the Super Bowl, Natural Light will bring attention to putting a dent in the country's $1.4+ trillioni college debt by airing the brand's message in key college markets. These compelling local ads by Natural Light are strategically targeting ten cities with large universities to explain why and how to create the best possible memories.
"This is a chance to give back to those who have given so much to us, so we're changing it up and calling an audible on the big game this year," said Chelsea Phillips, VP of Value Brands at Anheuser-Busch. "We took a look at ten of the most Natty-centric cities where our beer is loved and there are thousands of students, and took on the mission to protect their epic college memories."
Entering is simple: Post a video explaining your inspiration for going to college, include the green tab found on all cans inside limited edition 36-packs in the video, and use the hashtags #NattyStories and #Contest when posting to social. From now until May 6, 2018, 25 winners will be selected and awarded $40,000 each because creating epic memories in college shouldn't come with a price tag attached. Log on to www.NattyStories.com to learn more.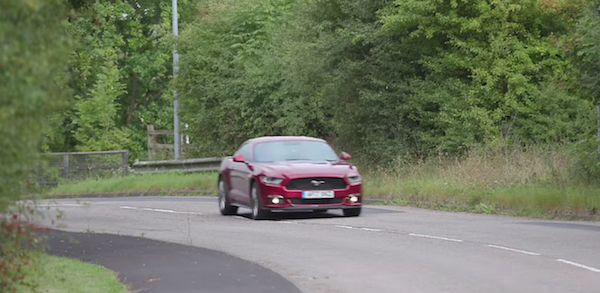 Did you know that driving is better than kissing or watching sports? According to a recent Ford study, driving a sports car boosts emotional fulfillment more than kissing or watching a football game.
The study measured "buzz moments" – peak thrills that play a vital role in our overall wellness – as volunteers cheered on their favorite football team, watched a Game of Thrones episode, or enjoyed a passionate kiss. Only the occasional highs of riding a roller coaster ranked higher than the daily buzz of a commute in a sports car.
In tandem with the study, Ford created the "Buzz Car" – a customized Focus RS that used biometric sensors to monitor these bursts of joy and reflected drivers' emotions throughout the interior and exterior of the vehicle using a series of 200,000 LED lights.