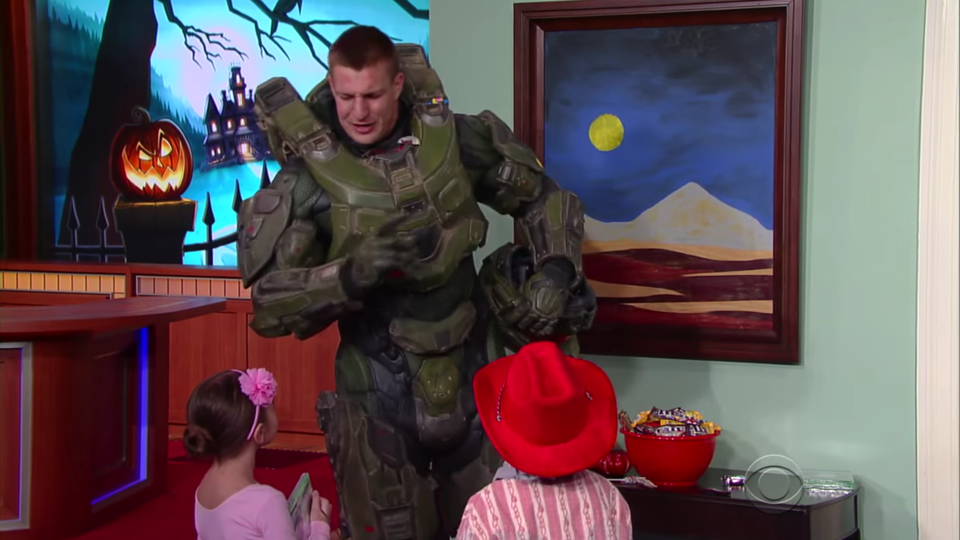 What does Rob Gronkowski do in his spare time? He dresses up as iconic video games characters of course. The Patriots tight end showed up to do some trick-or-treating on The Late Show with Stephen Colbert last week dressed as the video game character Master Chief from Halo to promote the new Halo 5: Guardians video game released this past week for Xbox One.
In the video below you will see Gronk, dressed in an authentic Master Chief costume as he hands out some copies Halo 5, pour candy all over himself and defended himself from a little ballerina who was critical of his play week four against Dallas.
I was just waiting for Gronk to smash the candy or video game on the floor like he does with the footballs he scores with each game. Does he do that? Watch the video to find out.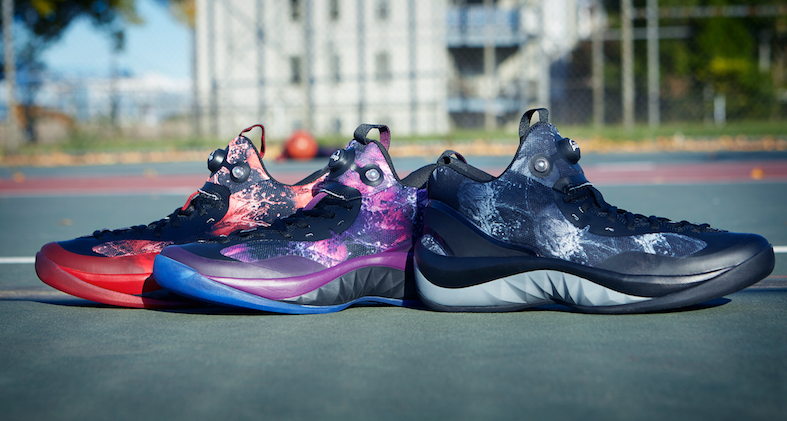 Reebok is looking to push the envelope with these new kicks. Reebok continues to bring heat to the ZPump Rise performance basketball sneaker with the "Cloud Pack" which officially launched on October 15th.  Today, Reebok introduces the second of three drops this season – the ZPump Rise "Water Pack."
Launching Sunday, November 1st, the ZPump Rise "Water Pack" has a watersplash themed graphic overlay on the upper, executed in three different colorways: purple, red and black.  The kicks will retail for $124.99 at retailers including Finish Line and Reebok.com.
From a technology standpoint, Reebok's patented Pump technology takes custom fit back to the court with a true performance basketball sneaker.
The ZPump Rise incorporates a lightweight, fully customizable air filled cage that pumps up and molds to any player's foot for a locked-in custom fit.
By using only 3 key lightweight parts, this shoe delivers both high performance features as well as wearable comfort. The fusion compression sleeve offers a seamless and irritation-free upper to enhance any modern basketball player¹s game. The construction of the internal mesh bootie is designed to provide all-over foot support for vertical and lateral movements on the court. But what makes this sneaker stand out from the rest is the fully customizable Pump Air-Cage that provides the foot with a locked-in custom fit and added support so you can excel at your game.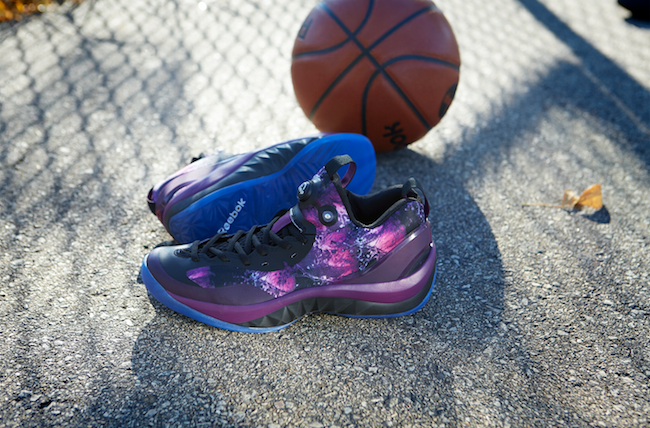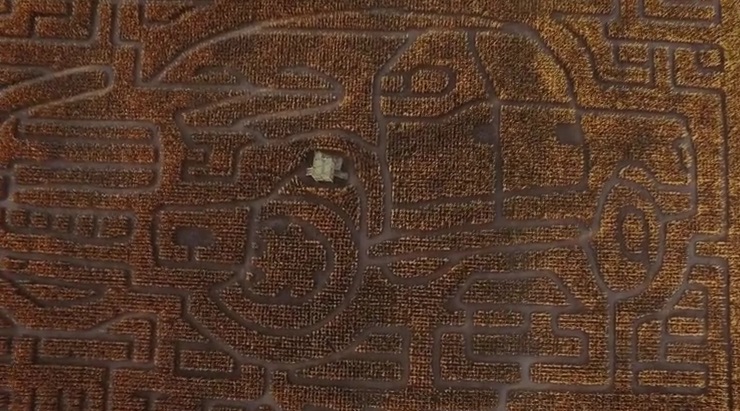 How much do you love your truck? Well one guy went to great lengths to show his passion for his Ford F-150. Brad Leaders was inspired by the all-new Ford F-150, Leaders Farms in his home near Napoleon, Ohio. He has created a seven-acre corn maze as a tribute to Ford's latest half-ton pickup – the toughest, smartest, most capable F-150 ever.
Leaders Farms has been entertaining Midwestern families and local schools for 18 years with challenging corn mazes that can take up to an hour to complete – assuming visitors don't get lost in the wheels.
"We are a multi-generation Ford-driving family," said Kristin Leaders of Leaders Farms. "My husband Brad was reading a magazine last winter and saw the new F-150 design and loved it. We thought it would really stand out as the feature of this year's corn maze."
There's also Big Jack – a massive pumpkin cannon mounted to the chassis of a restored Ford F-450 Super Duty. Big Jack is powered by a 500-pound, 30-psi compressed air tank that's capable of launching pumpkins almost half a mile.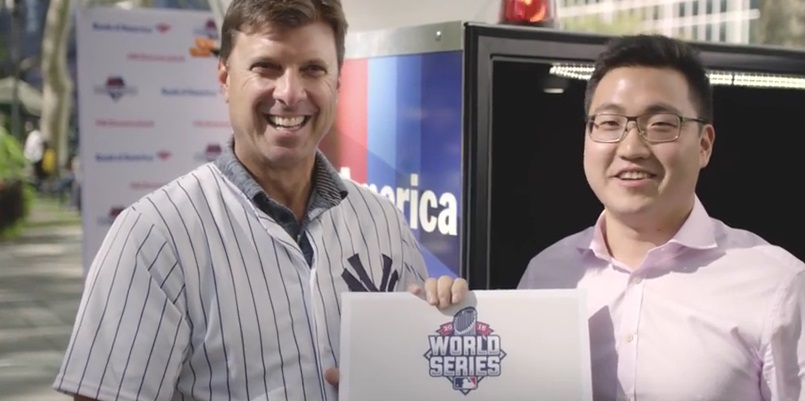 What is your favorite MLB memory? If you are New York Mets fan right bow you might not be too happy with the way the World Series has gone so far. Yet there is still hope. The Mets will play three home games against the Kansas City Royals to try and even out the series.
In case baseball fans need even more reasons to be excited this post season Bank of America team up with MLB legends Eric Karros and Tino Martinez. Bank of America's #MLBmemorybank Vault traveled to New York City and Los Angeles to ask fans to share their favorite baseball memories, only to later help them create new ones. After revealing their most memorable moments, fans were surprised by Karros and Martinez, who rewarded them with autographs, memorabilia and even tickets to the World Series.
Do you have a favorite baseball memory? Share it by using the hashtag #MLBmemorybank.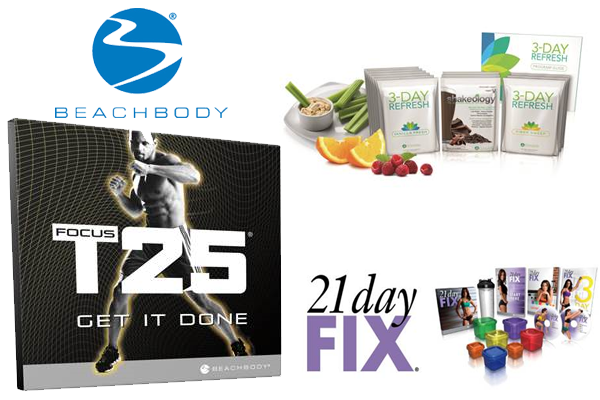 As we indulge ourselves with pumpkin spiced lattes, pumpkin bread, and anything that pumpkin will mix with this fall we are getting ready for holiday parties. First it will be Thanksgiving and then Christmas followed by New Year's Eve. For each of those holidays you will be going to party after party. What do they serve at those parties? Usually it is food that tastes great, but does a number on your waistline. The question that is posed to all of us is how can enjoy these holidays, but not blow up like a hot air balloon?
One way is moderation mixed with eating right and exercise. It sounds easy enough, but that is tough to find time every day to hit the gym. So with that being said instead of wanting a box set of blu-rays that you won't watch how about putting one of the following programs on your Christmas wish list. Your body will thank you for it.
Here is a list of programs and healthy food programs that are great gifts to give to others or yourself this holiday season. For all the info go to beachbody.com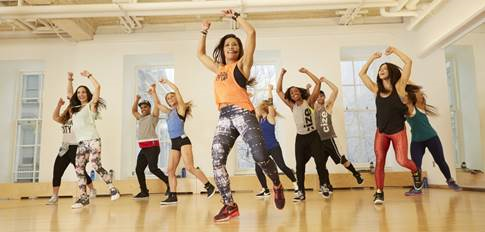 CIZE
Stop dreading the workout and enjoy the fun instead! CIZE ("The End of Exercize") developed in collaboration with celebrity trainer Shaun T incorporates the hottest dance moves seen in today's music videos and artists on the radio, breaking down each step so participants are challenged from each workout to the next as they build upon the last, leading into full dance combinations where they can really learn to "throw down."  Get fit in as little as four weeks.
$59.85 plus shipping & handling at Beachbody.com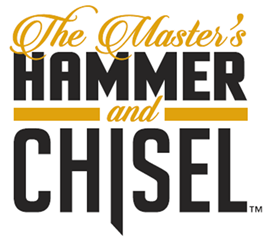 THE MASTER'S HAMMER & CHISEL
In Beachbody's latest release, celebrity trainers Sagi Kalev of Body Beast® fame and Autumn Calabrese, creator of 21 Day Fix® and 21 Day Fix Extreme® have teamed up for the Master's Hammer and Chisel, a program designed to rapidly build, chisel and refine a "masterpiece" physique in only 60 days.
$89.95 plus shipping & handling at Beachbody.com
FIXATE
Simple cooking for even the pickiest eater, FIXATE, developed by Autumn Calabrese, celebrity trainer and busy mom – is filled with 101 delicious recipes, portion-controlled recipes to take your healthy lifestyle to the next level.  In addition to breakfast, lunch and dinner, FIXATE offers fresh new ideas for skinny cocktails and desserts and features a number of vegan, vegetarian, paleo and gluten-free selections. A great budget gift too!
$19.95 plus shipping & handling at Beachbody.com
21 DAY FIX / 21 DAY FIX EXTREME
It takes just as little as 21 Days to change a habit. One of Beachbody's most-popular programs from celebrity trainer Autumn Calabrese combines fitness and nutrition for quick transformations thanks to the program's easy-to-follow, 30-minute, boot-camp-style workouts paired with a color-coded portion-control system to eat right and keep off the weight.
$59.85 plus shipping & handling at Beachbody.com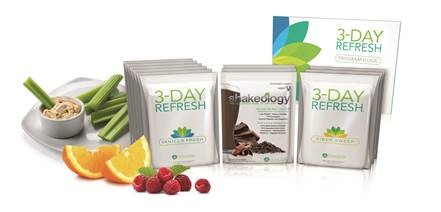 3-DAY REFRESH
After all that holiday party indulging, get back on track with Beachbody's 3-Day Refresh. Whether you want to lose 4-5 pounds to get back in your favorite pair of jeans or feel lighter, leaner and cleaner, the 3-Day Refresh can help you get there. The easy-to-prepare shakes and clean meals are designed to help you lose a few pounds and not feel deprived. Why juice it when you can eat real food?
$69.95 plus shipping & handling at Beachbody.com
BEACHBODY PERFORMANCE
Want to get faster, better results from your workouts?  Beachbody's new Performance line can help you push harder, last longer, and reduce exercise-induced muscle soreness for faster recovery. An easy-to-use online product recommender helps you decide which Beachbody Performance products –pre-workout energy (Energize), during-workout super hydration (Hydrate), post-workout muscle recovery (Recover), and an innovative overnight muscle repair supplement (Recharge) — are most appropriate based on your current weight, personal goals and type of workouts.
$19.95 to $69.95 plus shipping & handling Beachbody.com
BEACHBODY LIVE
Don't go it alone! If you're tired of getting in the same old fitness rut, Beachbody LIVE classes are offered in a group exercise format at your local gym.  Join friends or make new ones at locations across the country offering CIZE LIVE, P90X LIVE, Insanity LIVE, PiYO LIVE and more.  Find a class or learn how to get certified at BeachbodyLive.com.
BEACHBODY ON DEMAND
No time to get to the gym?  Beachbody has you covered. With access to Beachbody's workouts on the go from any device, the new Beachbody On Demand streaming service provides access to a library of workouts with proven results including P90X, Insanity, TurboFire, Body Beast, and Brazil Butt Lift, among others, from celebrity trainers including Tony Horton, Shaun T, Autumn Calabrese, Chalene Johnson and Sagi Kalev.  Get hundreds of workouts, nutrition plans and support groups, with new content arriving regularly.
$2.99/week at BeachbodyOnDemand.com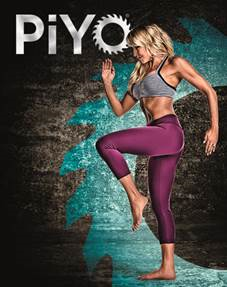 PIYO
Want a lean, defined physique without jumps, weights or strain on your joint? Piyo is a fusion of strengthening Pilates and yoga-inspired moves with an amped-up pace for serious fat burning cardio and muscle toning all in one. Led by renowned trainer and best-selling author Chalene Johnson, in just 60 days of 20-45 minute workouts you can get the intense core strengthening of Pilates, the complete sculpting benefits of yoga and the rapid calorie burn of cardio with just one low-impact, high-intensity program.
$59.85 plus shipping & handling at Beachbody.com
BODY BEAST
Looking to burn fat, carve lean muscle and transform your body this holiday season? Let Body Beast help get you in the most incredible, jaw dropping, and physically strong shape of your life without expensive gym equipment or memberships – in just 90 days! Give this hardcore, unapologetic workout a try.
$39.90 plus shipping & handling at Beachbody.com
FOCUS T25
Want an hour's worth of results in just 25 minutes? Who doesn't! Insanity creator Shaun T. will guide busy fitness enthusiasts through an intense ten-week program, in what is arguably the most time-efficient home workout program. By exerting maximum effort in a short period of time, Focus T25 will deliver body-sculpting results in no time.
$119.85 plus shipping & handling at Beachbody.com
P90
A crowd-pleaser for all fitness levels and ages, celebrity trainer Tony Horton's P90 program helps you get into shape with shorter workouts that are simple, doable, and less extreme than the P90X series, but still just as effective. Whether you're re-starting your workout regimen or looking to maintain your current fitness level, get great results in just 90 days.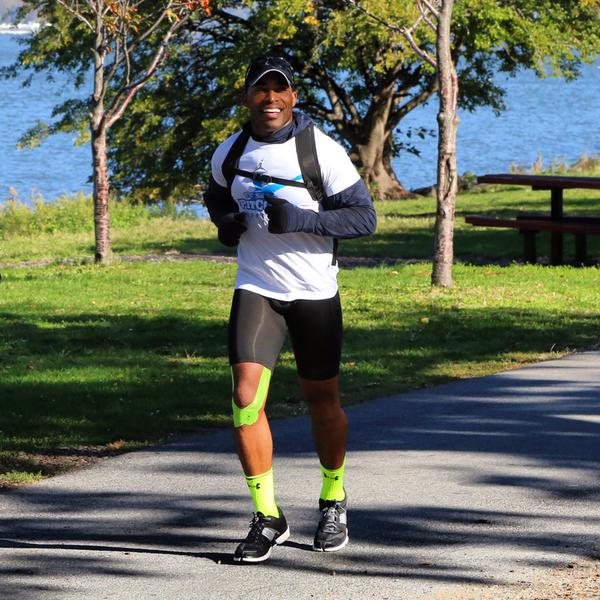 You would think that playing in the NFL was enough of a challenge for one athlete. For Tiki Barber it is just the opposite. Tiki is always looking for his next hill to climb. In this case that hill is the New York City marathon. This Sunday Tiki will be running along with many other athletes as they challenge themselves to beat last year's time.
In Tiki's fantastic NFL career he did experience the pain of a few injuries, but he always kept going. Now as he trains for this year's marathon he looks to KT Tape to help when his body is in pain. If you are an athlete and have some pain, but still want to keep playing KT Tape is right for you. Whether you're training for your first marathon, getting ready for your next game, reaching a personal fitness goal, or just trying to get through the day nothing slows you down faster than pain and injury. KT Tape is lightweight, comfortable to wear, and can be used for hundreds of common injuries such as lower back pain, knee pain, shin splints, carpal tunnel syndrome, and tennis elbow, just to name a few.
KT Tape not only looks good, but it also provides 24 hour relief per application for days at a time through sweat, strain and humidity, and can even be worn in water thanks to our specially designed adhesive.
I had the opportunity to chat with Tiki about training for the marathon. Here is what he said on how KT Tape has helped him out.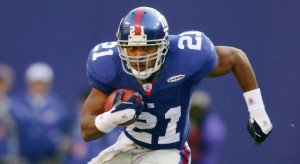 Art Eddy: You are running in the New York Marathon this year. Thanks to the folks at KT Tape for setting this interview up. How has KT Tape helped your training this year?
Tiki Barber: This is my second year running the marathon. Just like last year I am running it for CC and Amber Sabathia's Pitch In Foundation. It helps inner city kids with educational and athletic activities to build self-esteem and hopefully fulfill any dreams that they have in life.
The marathon is actually a unique athletic challenge for me. I was built to run in short spurts. I would power my way for a touchdown. Being retried now for nine years I needed something else to do. Running has become a passion. The issue was that I got beat up as a football player. I tore my PCL in my right knee when I was a rookie. So when I started running finding a substance or a support application became very important for me in my right knee.
KT Tape has provided that. Like I said my PCL has laxity in the joints. KT Tape acts as a support system for my right knee, my quads and my hamstrings. It gives me the needed support. The most important thing about it is that it is flexible. It doesn't restrict my movement when I run. 26.2 mile is a hike in a lot of different ways, but because I use KT Tape I can do it pain free.
Follow Tiki @TikiBarber on Twitter to see how he did in the marathon. Plus, make sure you check out KT Tape at @KTTape.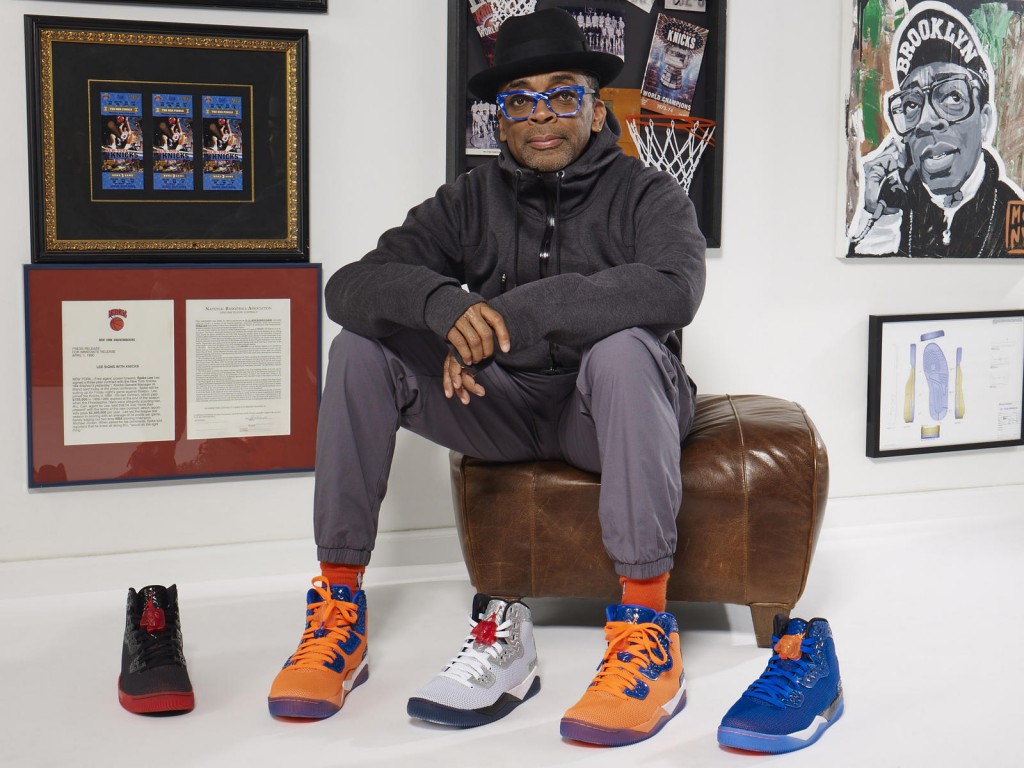 Just as Michael Jordan helped changed the way we look at sneakers so did Spike Lee. He was in those iconic Nike commercials with MJ that showcased the early models from the Air Jordan line. Spike Lee is slowly catching up with Jordan in regards to having signature kicks. Today, Jordan Brand launches the Spike Forty, the third silhouette in the Spike Lee Franchise. Following the Jordan Spizike and Jordan Son of Mars, the Spike Forty takes cues from Jordan Brand's iconic shoe lineage and Lee's own authentic bond with basketball — signified by a contract signed between the acclaimed filmmaker and his hometown team in 1990.
Jordan designers leveraged Tinker Hatfield's sketch vault and iconic aspects of the Air Jordan V, the game shoe unveiled in 1990, in creating the Spike Forty. The shoe features a clear outsole, reflective material and lace toggle — all reminiscent of the Air Jordan V — as well as additional details on the lace tips and tongue. The modern, crafted textile and molded TPU based upper represent Jordan DNA, while a phylon midsole with heel unit zoom air adds comfort.
The Spike Forty is available at select retail stores and Jordan.com for a suggested retail price of $180. Multiple colorways of the Spike Forty will land throughout the holiday season. Starting December 1, the Spike Forty will be available to customize on NikeID.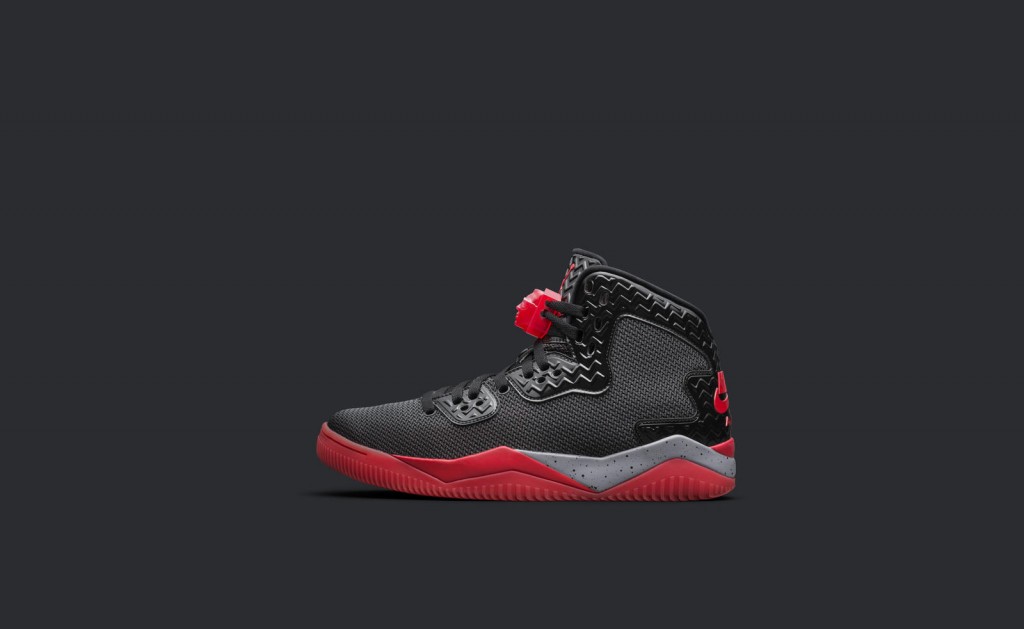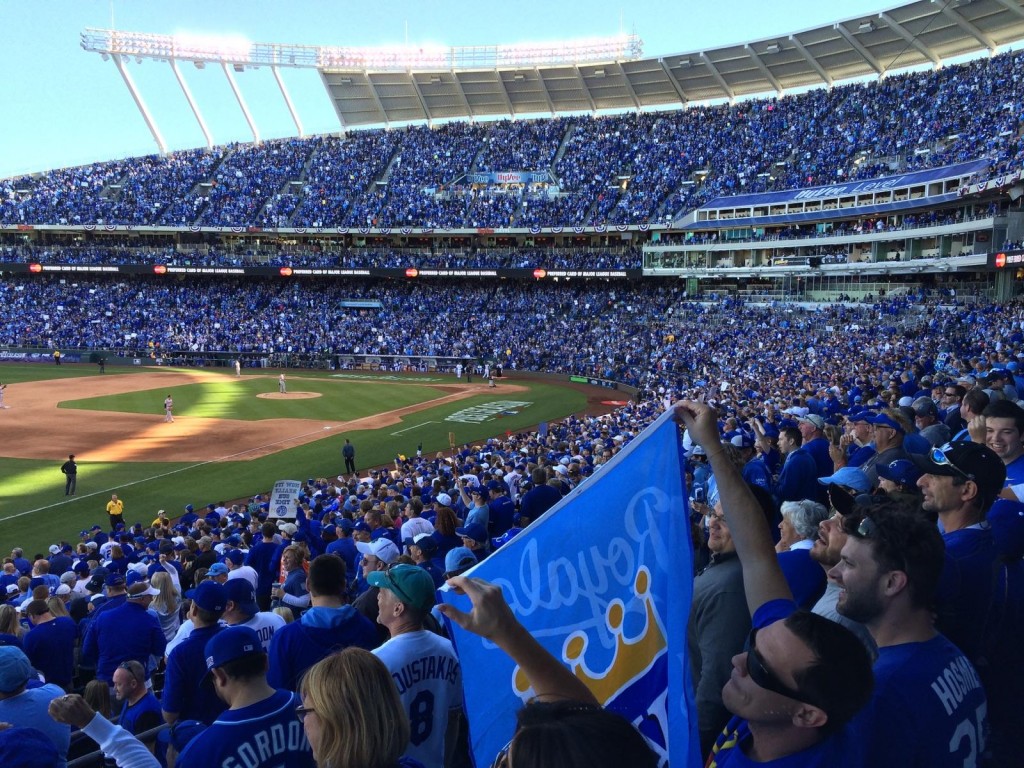 What a game last night. The Kansas City Royals edged out the New York Mets in Game 1 of the World Series. It was a bit of back and forth, but it took 14 innings to declare a winner. It was a long and crazy night. Tonight's game has a lot to live up to. To make sure you have a great night you should try these baseball inspired cocktails from Jack Daniel's.
With the HOME RUN APPLE, Mets fans can pay homage to one of their team's top traditions – The Giant Home Run Apple. The ROYAL "JACK" is perfect for Royals fans who want to enjoy a smooth cold beverage you can cheers with every time your team gets a knock
If you don't have a horse in the race then make the BASES-LOADED. It is for fans torn between teams and allows you to keep neutral with this crisp beverage garnished with a grapefruit peel.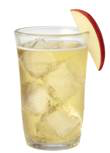 HOME-RUN APPLE
Ingredients:
1 1/2 oz. Jack Daniel's Tennessee Fire
1 oz. Apple Juice
Ginger beer
Directions: Shake Jack Fire with apple juice and ice.  Strain into a Collins glass over fresh ice. Top with ginger beer. Garnish with apple slices.
THE ROYAL "JACK"
Ingredients:
1 1/2 oz. Jack Daniel's Tennessee Fire

1 oz. White Peach Puree
Irish Style Red Ale
Directions: Shake Tennessee Fire with puree. Strain over ice in a pint glass. Top with ale. Garnish with a peach slice or orange slice.
BASES LOADED
Ingredients:
¾ oz. Jack Daniel's Single Barrel
¾ oz. Aperol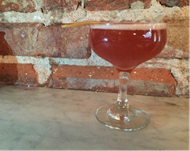 ¾ oz. Sloe Gin
¾ oz. Pineapple Juice
Directions: Shake all with ice and strain into a chilled coupe. Garnish with a grapefruit peel.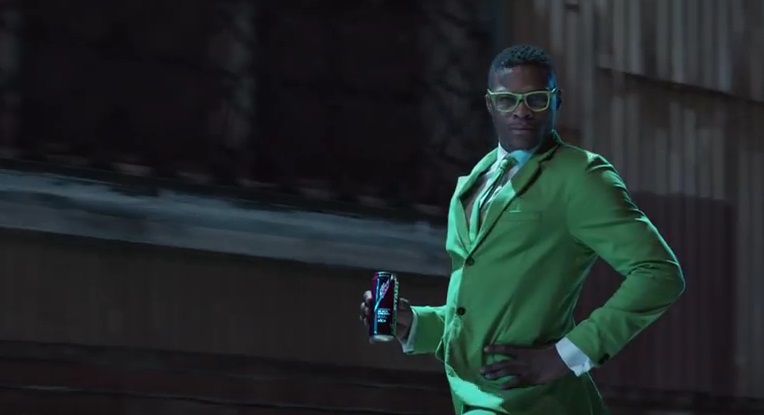 Not only is Russell Westbrook is gearing up for his NBA season to start, but he is also getting ready things off the court. As you can imagine Westbrook is a very busy guy so thankfully Mtn Dew has their Kickstart to help him conquer the day.
So right in time for tipoff, new NBA partner Mtn Dew is helping to kick things off with a new Mtn Dew Kickstart TV commercial featuring DEW athlete Russell Westbrook and his stylish-self.  Below you can check out his new Mtn Dew ad called "Powerstance."
Mtn Dew Kickstart, introduced two new flavors earlier this year – Pineapple Orange Mango and Strawberry Kiwi – joining previously released Mtn Dew Kickstart Orange Citrus and Mtn Dew Kickstart Fruit Punch, introduced to offer consumers an entirely new alternative to traditional morning beverages, along with Mtn Dew Kickstart Black Cherry and Mtn Dew Kickstart Limeade, geared to get DEW Nation ready for the night.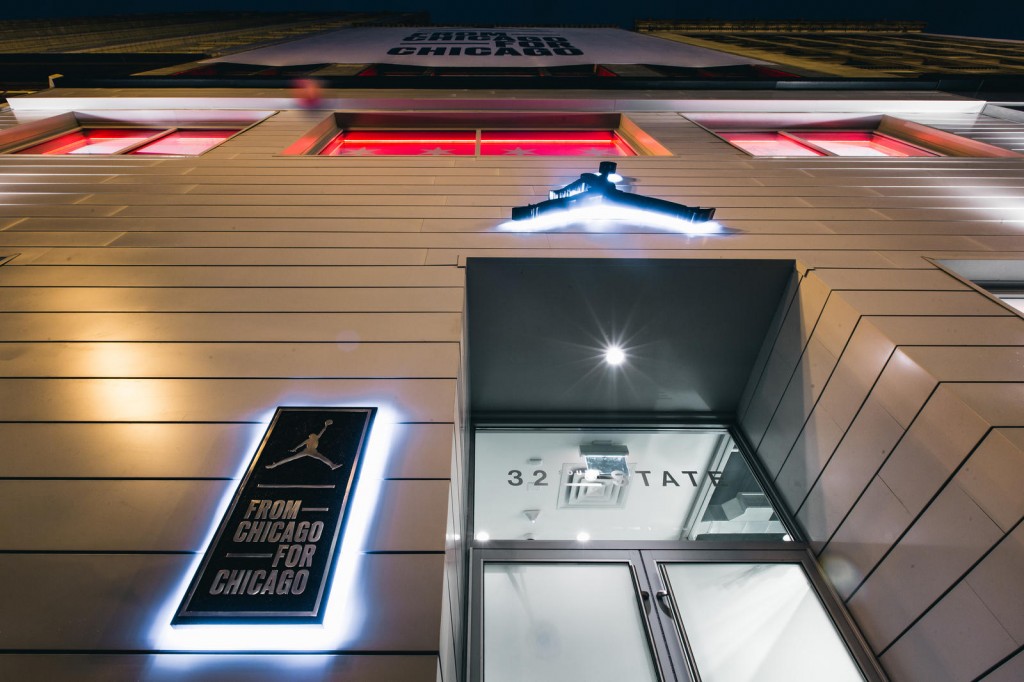 Even though Michael Jordan has been out of the league as a player for a while his signature sneaker line is stronger than ever. To prove that fact Jordan Brand just opened up a new store in the city where he won six championships.
It has been over 30 years since the Windy City first embraced Michael Jordan as its own. The champion's hard work and perseverance summarily proved the designation "Greatest Of All Time" or "GOAT" irrefutable. Last week 32 South State Street opened in Chicago, linking this extraordinary heritage to the future of Jordan Brand.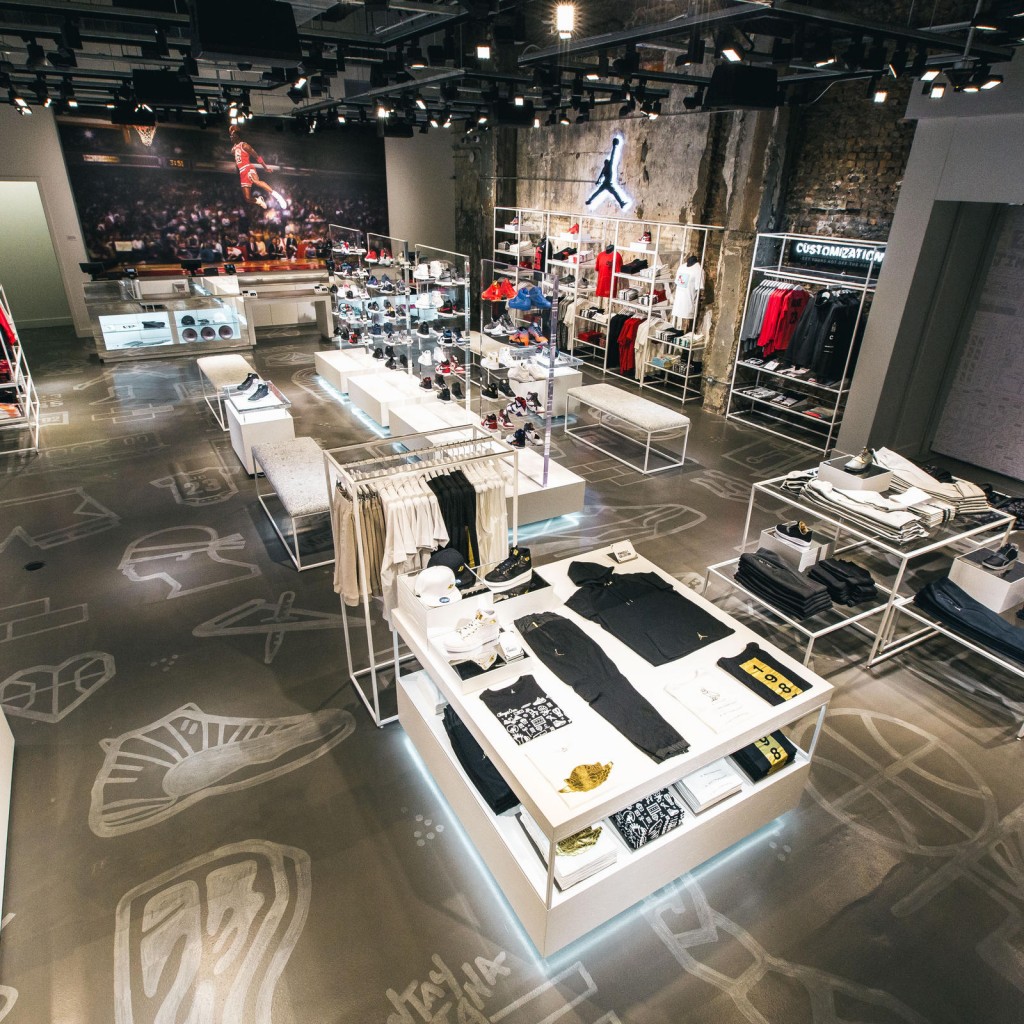 In partnership with Footaction, the store operates as a pinnacle retail experience that celebrates the performance, style and soul of the brand. Located directly above the 32 South State Street store, Station 23 aims to serve elite high school athletes from the local community who are looking to take their game to the next level. The training lab, created with Michael Jordan's own commitment to training in mind, incorporates workout sessions by some of the most talented trainers in the Chicago area. It also features digital training stations, a basketball court and a premiere strength and conditioning facility.
At Station 23's customization booth, fans are able to put personal touches on Jordan Brand apparel and footwear. On site machines provide custom vinyl applique, patches and direct to garment image printing.
For more information on the new Jordan Brand home in Chicago, visit 32SouthState.com and use the hashtag #FromChicagoForChicago to be part of the conversation.