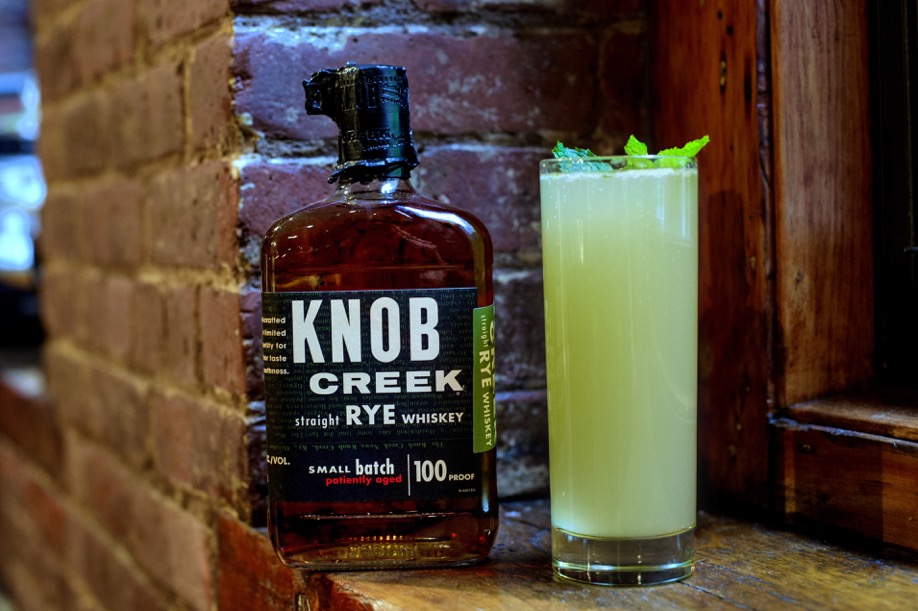 If you are looking for something totally different to enjoy with your friends this St. Patrick's Day we got something for you. Instead of sipping the traditional stout or Irish Car Bomb on March 17, why not sip a festive libation that's a bit more unique and unexpected? This year, raise a glass, shake your shamrock, and toast "Erin go Bragh" with Cruzan Rum, Laphroaig Scotch Whisky, Midori Melon Liqueur, Basil Hayden's and Knob Creek.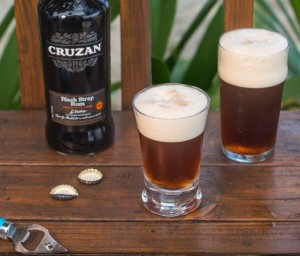 Cruzan Strapped Stout
Ingredients:
1 ½ parts Cruzan® Black Strap Rum
1 bottle of Chocolate or coffee stout beer
Method: Combine ingredients in a pint glass. Stir gently.
Luck of Laphroaig
Created by Tyson Buhler (New York, NY)
Ingredients:
1 1/2 parts Laphroaig Select
1/4 part Sarsaparilla Syrup
2 dashes Angostura Bitters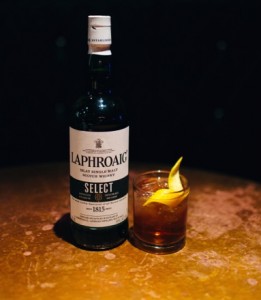 Orange twist
Method: Combine ingredients in a rocks glass with ice. Garnish with orange twist.
Basil Hayden's Lucky Ginger
Created by Zachary Brian Taylor (San Francisco, CA)
Ingredients: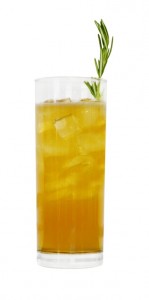 1 1/2 parts Basil Hayden's Bourbon
3/4 parts Lemon Juice
1/2 part Brown Sugar Syrup
1 spring of Rosemary
Ginger Beer
Method: Combine Basil Hayden's® Bourbon, lemon juice and brown sugar syrup into a cocktail shaker. Remove rosemary needles from the bottom 3/4 of the spring and add to the shaker. Save the top of the spring for use as a garnish. Add ice to shaker and shake. Double strain into a Collins glass filled with ice. Top with ginger beer. Garnish with the remaining rosemary spring.
*Brown Sugar Syrup
1 part Water
1 part Brown Sugar
Method: Combine water and brown sugar in a saucepan and warm. Stir until sugar is fully dissolved into the water. Pour into an empty container and set aside.
KNOB CREEK MINT GINGER OLD FASHIONED
Created by Celebrity Chef Michael Symon
Ingredients:
1 ½ Parts Knob Creek Rye Whiskey
Ginger Beer
½ Part Lemon Juice
¼ Part Green Chartreuse
6-8 Mint Leaves
Method: Combine all ingredients (except ginger beer) in a bar tin with ice and shake well. Strain into a chilled Collins glass, top off with ginger beer and garnish with a single mint leaf.
Midori and Ale
Ingredients:
1 part Midori Melon Liqueur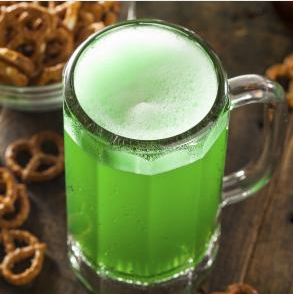 1 bottle Light Beer
Method: Combine Midori and light beer in a tall glass. Stir and enjoy!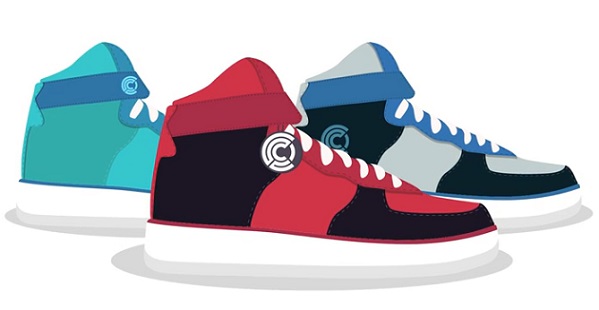 Have you ever purchased something online and wonder if it is real or a knockoff? Well thanks to the folks over at Chronicled we don't have to worry any longer. Chronicled, whose latest innovation in the sneaker industry is out to crack down on the sale of counterfeit kicks.
Counterfeit products are getting better every day and proliferating across the Internet. Chronicled offers a platform for 100% authentic products to be tagged, registered, verified, and traded from a mobile app. The technology lets consumers know if their products are authentic at the tap of a mobile phone.
Chronicled has an impressive Advisory Board roster that includes Marshawn Lynch (Former Seahawk), James Bond (Co-Founder of Undefeated) and D'Wayne Edwards (Founder of Pensole Footwear Design Academy). Lynch's Beastmode 2.0 "Royale Chukka," which launched on Black Friday, came equipped with a tag leveraging the Chronicled technology.
The Chronicled App is currently available in the Apple App Store and Google Play Store.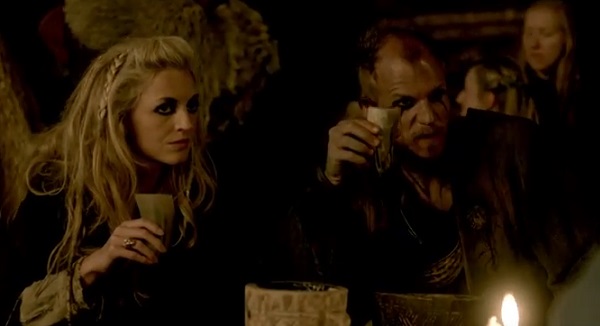 There's an air of betrayal at Court in Paris and Wessex as those whom Odo trusts plot against him and Ecbert agrees to support Kwenthrith in Mercia, but is Ecbert a true ally? Ragnar confides in Yidu his darkest secret. The next episode of VIKINGS called "Promised" airs on Thursday, March 17 at 10 p.m.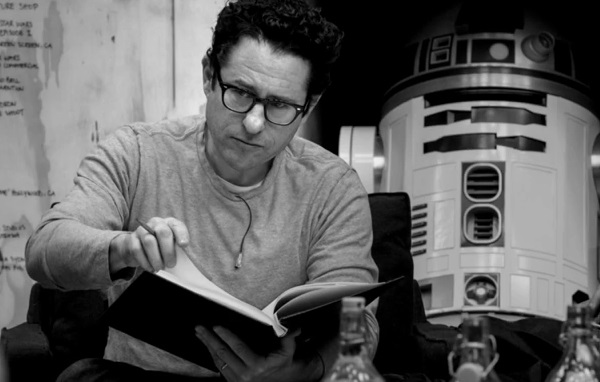 In celebration of the documentary "Secrets of The Force Awakens: A Cinematic Journey" premiering at SXSW Film Festival, The First Order TIE Fighter and stormtroopers landed in Austin today.  The feature-length documentary, which is an in-depth bonus feature on the upcoming Digital HD and Blu-ray Combo Pack debuts at the Paramount Theatre on March 14th in Austin, Texas.  The TIE Fighter will be stationed at South Bites at SXSW throughout the weekend for festival goers to experience the landing!
Star Wars: The Force Awakens is coming home on Digital HD April 1 and is available on iTunes and other digital providers for pre-order now.
Fans can also explore all things Star Wars at iTunes.com/Starwars.  It comes home on Blu-ray Combo Pack and DVD on April 5.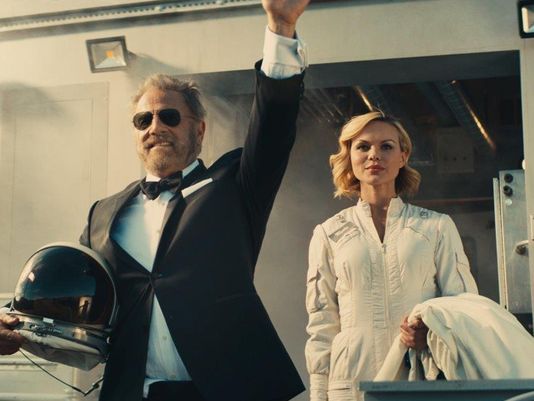 Saying good-bye is always tough. What if you are the most interesting man in the whole world? It is still tough to say farewell?
Dos Equis is saying #AdiosAmigo to The Most Interesting Man in the World, as he heads on a one-way "Mission to Mars." The latest spot from Dos Equis, "Mission to Mars," will be the last commercial featuring actor Jonathan Goldsmith as "The Most Interesting Man in the World." The spot launched today on Dos Equis' YouTube channel, and the full 60-second spot will exclusively air tomorrow (March 10) during the Cleveland Cavaliers and Los Angeles Lakers NBA game on TNT (the last match-up between Kobe Bryant and LeBron James). Fans can rest assured that Dos Equis will reveal a new Most Interesting Man in the World in 2016, as this is not the end of the campaign, but an evolution.
Dos Equis created one of most celebrated advertising campaigns of the 21st century with "The Most Interesting Man in the World." Since the launch of the campaign, Dos Equis has continued to be one of the fastest growing beer brands in the U.S., with the business nearly tripling since 2007, while making The Most Interesting Man a cultural icon.
Dos Equis also recently conducted research which shows that 72% of men describe themselves as interesting today, but are not satisfied, as 83% of them want to live an even more interesting life. This reinforces the time is right to evolve the campaign and ensure Dos Equis "Stays Thirsty" by remaining fresh and relevant for the consumer.
In preparation for this extraordinary journey and to help fans make this Cinco de Mayo even more intriguing, The Most Interesting Man will be giving away his Coveted Collection of worldly possessions including the tuxedo he wore to his last Masquerade, his Spanish guitar and matching mariachi suit, and even his astronaut suit from his 2010 stratosphere. For more details, visit DosEquis.com in early-April.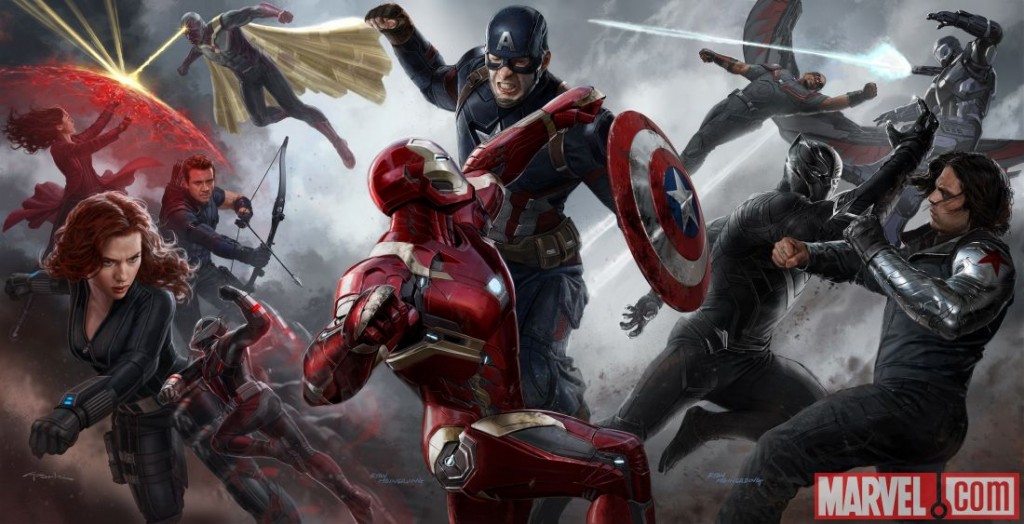 Marvel just released the second full trailer for "Captain America: Civil War." There are some new players added to the film. Wait until the end to see the best addition to the film. Many fellow geeks are freaking out just like me. May 6th can't come quick enough.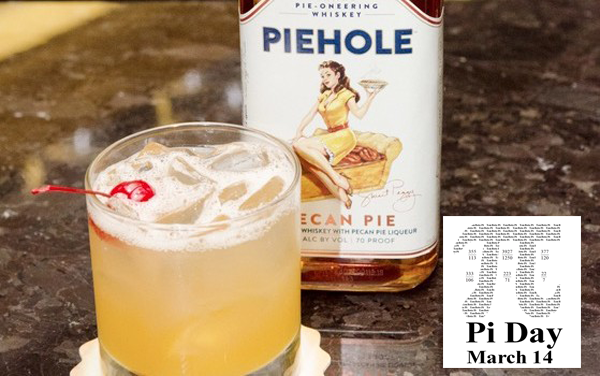 Every day it seems like we are celebrating something. From National Pretzel Day to Wear Your Clothes Backwards Day each day seems like a new adventure. What you might not know is that on March 14th we are celebrating a mathematical holiday. Pi Day is this Monday, March 14. Even if Pi Day is not a holiday you would normally celebrate, it's another great reason to whip up a cocktail—and what better to include in your Pi(e) Day drink than PIEHOLE Whiskey?
As always please enjoy these cocktails responsibly.

Lucky Apple
1.5 oz. PIEHOLE Whiskey with Apple Flavored Liqueur
3 oz. Ginger Beer
A splash sour mix
A splash of lemon-lime soda
Garnish with lime wedge
Cherry Punch
1.5 oz. PIEHOLE Whiskey with Cherry Flavored Liqueur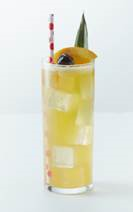 4 oz. Ginger Ale
.5 oz. Pineapple Juice
.5 oz. Orange Juice
Juice from half of a lemon
Garnish with a cherry and orange
Pecan Sweet Tea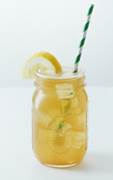 1.5 oz. PIEHOLE Whiskey with Pecan Flavored Liqueur
1 oz. Orange Juice
Top with Iced Tea
A dash of bitters
Lemon juice
Garnish with lemon wedge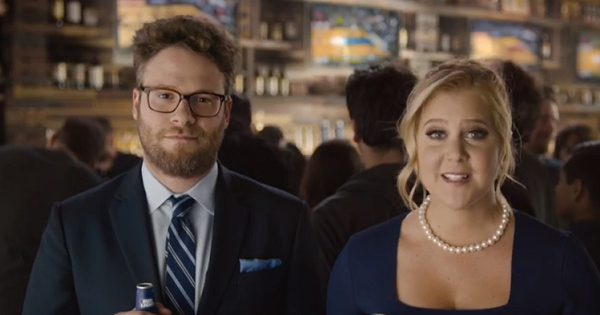 Amy Schumer and Seth Rogen want to stop all the political debates so we can focus on something truly important, basketball. As the political primary season continues, Amy and Seth are reminding Americans that the Bud Light Party is not going to get caught up in mudslinging.
The Bud Light Party is all about celebrating what unites American drinkers, and during the month of March nothing does this quite like watching basketball with an ice cold Bud Light.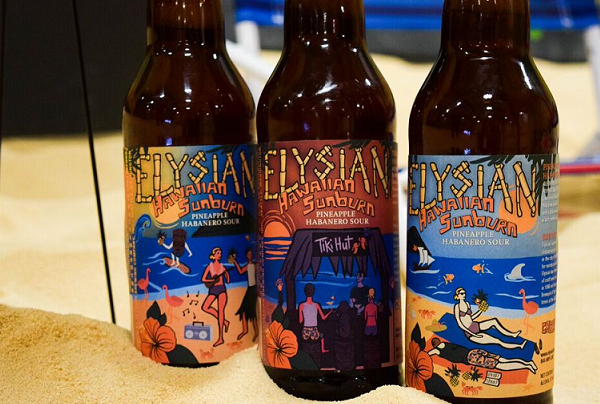 Just in time for warmer weather is Elysian's latest release, Hawaiian Sunburn. It is now available through March. Enjoy this pineapple habanero sour ale on draft, 22 ounce bottles, or in a 6-pack.
Hawaiian Sunburn, integrates a slight sweetness, heat, and is backed by a tart refreshing finish for all who enjoy a truly unique beverage. Whether you're avoiding the cold at home or enjoying a night out, create your own getaway with Elysian's Hawaiian Sunburn.
Now if you are looking to get some of this fantastic ale all you need to do is use these links below to see if Hawaiian Sunburn is available near you http://www.elysianbrewing.com/distribution/ or the Elysian beer locator: http://www.elysianbrewing.com/beer-locator.
Here are some facts on the Hawaiian Sunburn.
Alcohol by Volume: 5.3 %
STYLE: Pineapple Habanero Sour
BODY: Medium
TASTING NOTES: Ale brewed with habanero peppers and pineapple
MALTS: Acidulated malt, Dextra-Pils
HOPS: Magnum hops and Hull Melon added a touch of bitterness
SPECIAL: Habanero powder added in whirlpool, pineapple concentrate added post-fermentation
ABV: 5.3%
IBU: 9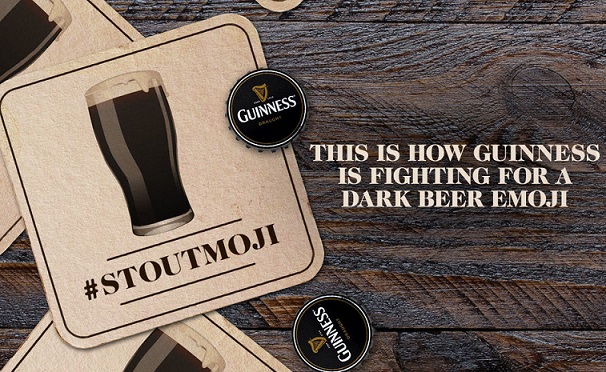 With tablets and smartphone we seem to add an emoji to everything. One company feels left out. The brewers of Guinness have a question: What about dark beer? That's why today, Guinness & Co. published this open letter calling on dark beer lovers to join the fight to bring a dark beer emoji to the world's keyboards.
Here is their open letter.
To Dark Beer Lovers of the World,
As long as humans have been brewing, there has been dark beer—from the ancient Egyptians to
Ireland's Arthur Guinness to America's craft brewers.
Today we enjoy more stouts, porters, and dark ales than at any time in human history. And in this age of technological innovation, we have more ways than ever to share our experience with others.
But when it comes to communicating with tiny icons, we're limited to two pale beer emoji.
We know that you, dark beer lovers of the world, have noticed. We don't live in a one-beer world, and we deserve more than a one-beer keyboard.
That's why we've submitted a proposal to the Unicode Consortium, the organization responsible for emoji, asking them to release a dark beer emoji—or Stoutmoji, if you will.
One question on the submission form caught our attention: "Is the expected level of usage likely to continue into the future, or would it just be a fad?"
A 5,000-year-old tradition is not a fad. At Guinness alone, we've been brewing dark beer for more than 250 years—and we're not slowing down.
It's time to bring more beer to the emoji keyboard. And you, the dark beer lover, can help make it happen.
Simply tweet this message:
I want more beer variety on my keyboard. Add a #DarkBeer emoji, @Unicode. #Stoutmoji
By showing the powers-that-be we're serious, we can bring Stoutmoji to the world's keyboards. There's no time to waste … St. Patrick's Day is almost here.
Sincerely,
The Brewers of Guinness