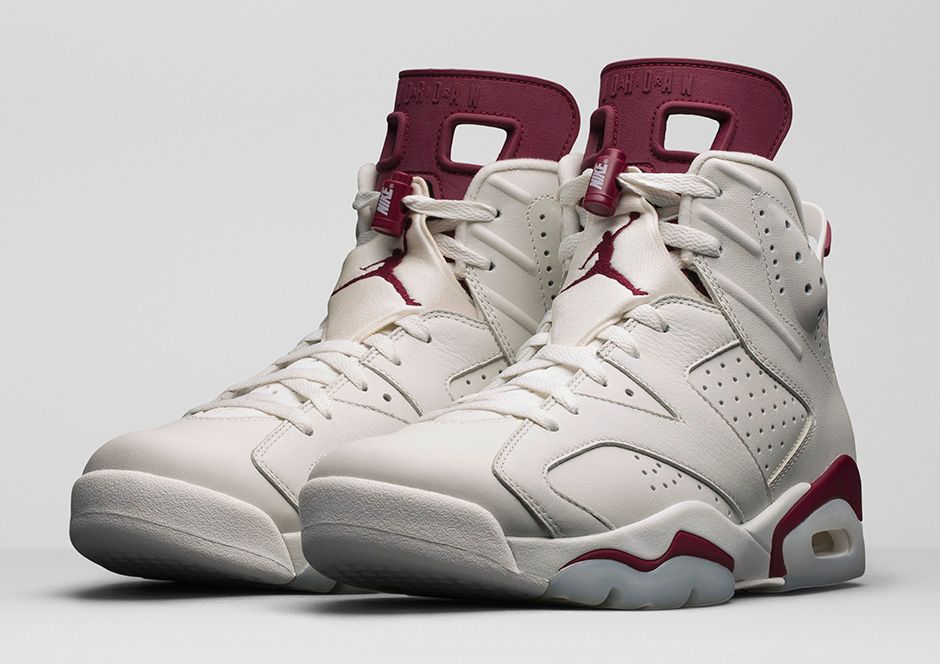 For fervent fans, each Air Jordan stirs a distinct memory. One may recall the 63 points scored in the Air Jordan I, another the last-second heroics performed in the Air Jordan IV. These memories are refreshed with Retro releases. Part of the Retro Remaster initiative, they celebrate the legacy of the greatest player in history and introduce it to new generations.
Jordan Brand launched the Retro Remaster initiative in spring of 2015. In response to consumer feedback, it incorporates enhanced color options, cushioning, materials and shapes while retaining each shoe's original character. The brand continues to evolve the remastering process by reintroducing the Nike Air logo on the heels of storied silhouettes. The decision, which honors original designs like never before, was approved by Michael Jordan and debuts this weekend on the Air Jordan 6 Retro "Maroon."
The fan-favorite Air Jordan 6 Retro 'Maroon' returns for the first time ever on December 5. The premium leather upper, icy outsole and Nike Air heel logo will bring back memories of seeing it for the first time. The Maroon color has been matched to the first models, and the box was designed just like the original from 1991.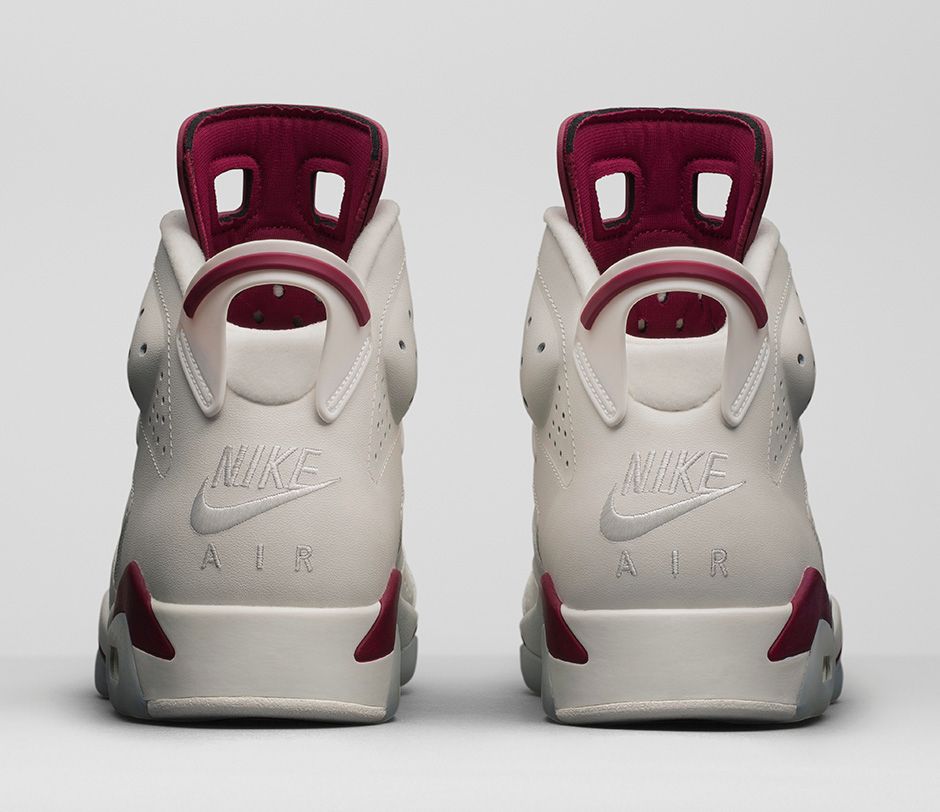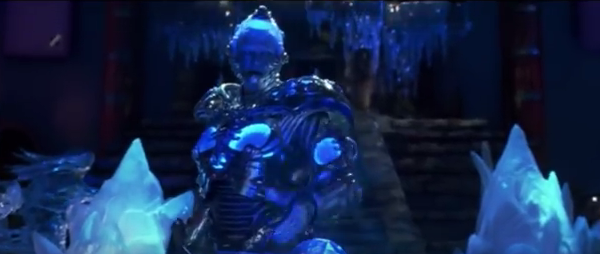 Now that Adele has released another album radio stations, coffee shops, and elevators are playing her music nonstop. So even though you have her new song "Hello" stuck in your mind you still can have fun with the song. Don't believe me? Check out what YouTube user Matthijs Vlot did by finding movie clips from iconic films and putting them to Adele's new song.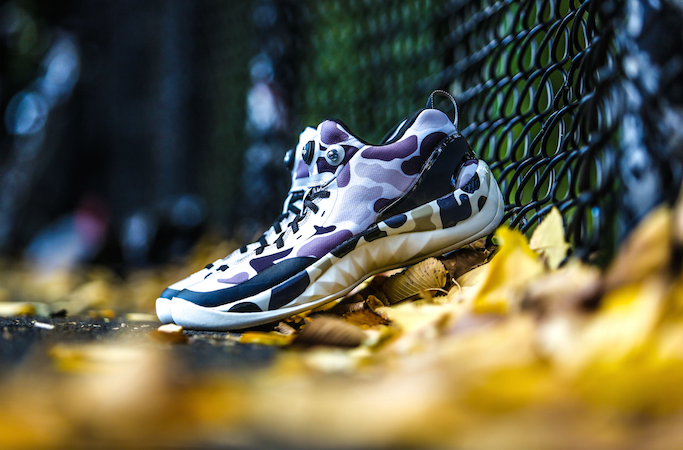 Are there any sneakerheads on your holiday gift list? If so you might want to look to Reebok to help with your shopping. Reebok will be coming out with a Camo version of the new ZPump Rise performance basketball sneaker. The Pump technology takes Reebok's patented custom mold fit back to the court with a true performance basketball sneaker – The ZPump Rise.
The ZPump Rise incorporates a lightweight, fully customizable air filled cage that pumps up and molds to any player's foot for a locked-in custom fit. By using 3 key lightweight parts, this shoe delivers both high performance features as well as wearable comfort. The fusion compression sleeve offers a seamless and irritation-free upper. The construction of the internal mesh bootie is designed to provide all-over foot support for vertical and lateral movements on the court. But what makes this sneaker stand out from the rest is the fully customizable air-filled-cage that provides the foot with a locked–in custom fit.
The third drop in this three-part series is the ZPump Rise Camo launches this week for a December launch. Adding a fashion forward print to this unique silhouette allows it to stand out from all the others rather than blend in with its surroundings. Grab your pair for $124.99 at Reebok.com or Finish Line.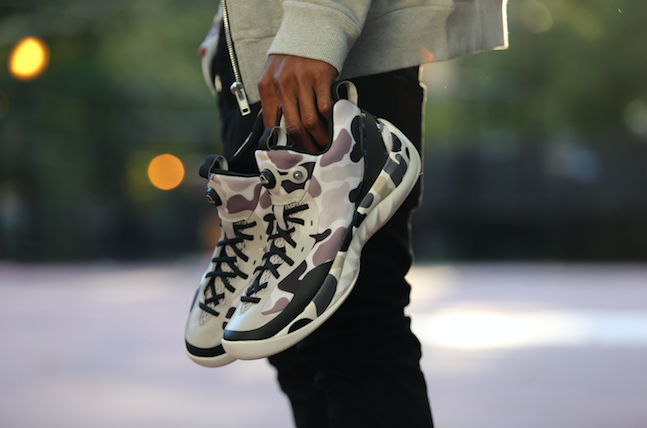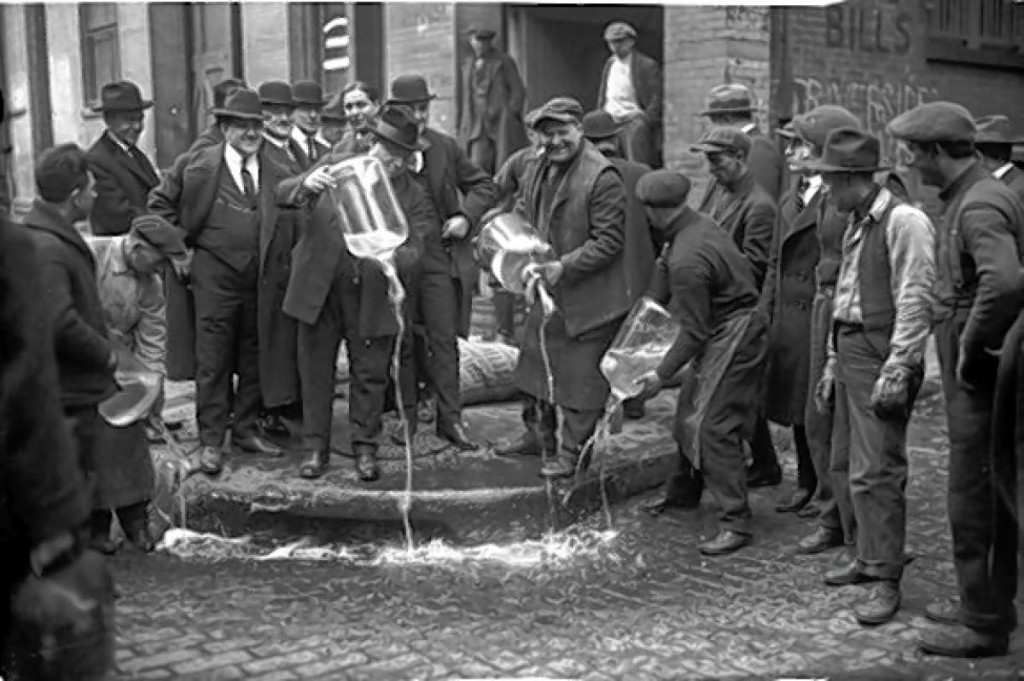 Believe it or not, but there was a time when it was illegal to drink alcohol. It may sound funny, but it is true. Prohibition in the United States was a nationwide constitutional ban on the sale, production, importation, and transportation of alcoholic beverages. It started out in 1920 and went to 1933.
This Saturday, December 5th will officially mark the 82nd Anniversary since Prohibition ended. To celebrate Repeal Day why not enjoy a few whiskey cocktails responsibly with friends? Whether you're looking to entertain guests for a "Roaring 20s" party or just looking to sip a few prohibition age cocktails here are few drink ideas below to enjoy.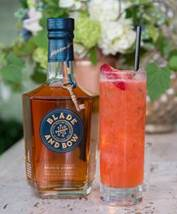 Gramercy Buck – Cocktail created by Amanda Tissue of the Gramercy Park Hotel
1.3 oz. Blade and Bow Kentucky Straight Bourbon
1 oz. Lemon Juice
0.75 oz. Simple Syrup
Muddled Strawberries
Top off with Ginger Beer and serve in a highball glass.
The Beelzebub – Created by Diageo Mixologist Eric Ribeiro
1.3 oz. I.W Harper Kentucky Straight Bourbon Whiskey
0.75 oz. Lemon juice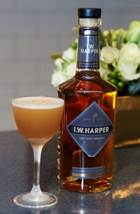 0.5 oz. Orgeat
0.5 oz. Lucano Amaro
0.5 oz. Mezcal
Serve in a coupette glass and garnish with grated nutmeg.
Dickel Rye Manhattan
1 oz. George Dickel Rye Whisky
0.5 oz. Sweet Vermouth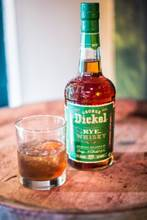 3 dashes bitters
In an ice filled bar glass combine all ingredients. Stir. Strain into an ice-filled cocktail glass. Garnish with a cherry and lemon peel.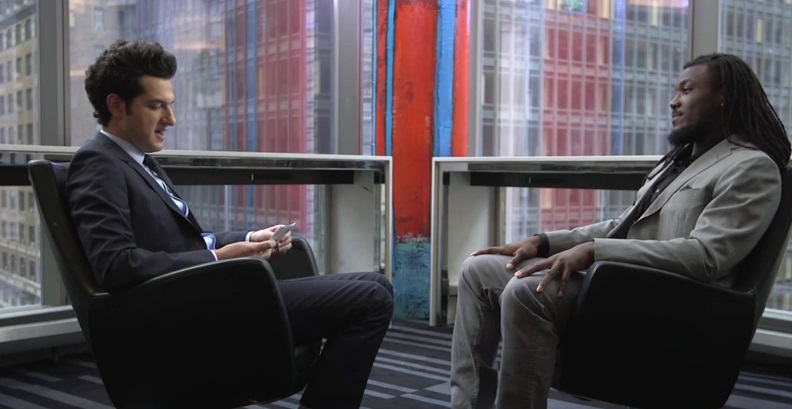 The New York Jets running back Chris Ivory is man of few words. He leads more with his actions on the field. Linebackers and safeties really don't want to see him in the open field. Yet one man from the world of acting looks to take on Chris in a whole new way.
Ben Schwartz from "Parks and Rec" and "House of Lies" goes toe-to-toe in an interview with Chris Ivory. Will Ben make Chris open up? Find out in the latest episode of "Courtyard Camera."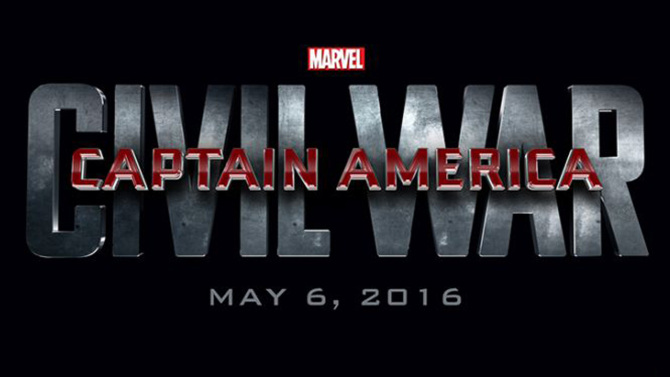 You are going to want to watch the official trailer for "Captain America: Civil War." This film looks to be just as good as Marvel's other films.
"Captain America: Civil War" picks up where "Avengers: Age of Ultron" left off, as Steve Rogers leads the new team of Avengers in their continued efforts to safeguard humanity. After another international incident involving the Avengers results in collateral damage, political pressure mounts to install a system of accountability and a governing body to determine when to enlist the services of the team. The new status quo fractures the Avengers while they try to protect the world from a new and nefarious villain.
Marvel's "Captain America: Civil War" is produced by Marvel Studios' president, Kevin Feige, with Louis D'Esposito, Alan Fine, Victoria Alonso, Patricia Whitcher, Nate Moore and Stan Lee serving as executive producers.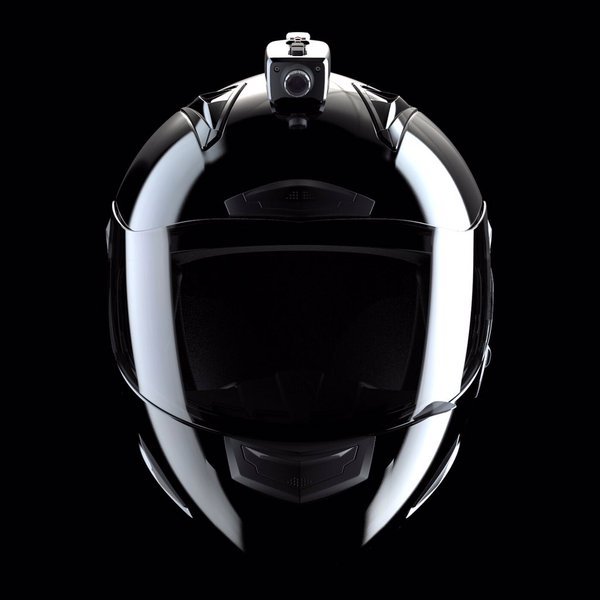 Cars and trucks seem to have all the latest upgrades that Tony Stark would be jealous of. What about bikers though? Where is there tech? Well the fine folks at Fusar created the Mohawk. The Mohawk is an action camera, activity tracker, communication device, navigation unit, music player, black box and emergency alert system – all wrapped into one.
It was built by biker enthusiasts and the Mohawk is designed for easy and seamless use across a wide range of action sports. Technology should never get in the way of the experience, and Mohawk is technology made simple. The smart helmet revolution is finally here.
Mohawk is an all-in-one Swiss Army knife of smart helmet technology. It's equipped with an accelerometer, magnetometer, gyroscope, Wi-Fi, Bluetooth 4.0, and GPS. It's the most advanced helmet-mounted accessory device ever built.
Fusar also thought of your safety too. Mohawk can detect if you've experienced a collision. When a crash has been detected, Mohawk immediately sends out an emergency distress beacon. Their cloud servers then automatically send SMS and email alerts to your emergency contacts, or Guardian Angels. They receive a map with your precise location and the local phone numbers of the three nearest EMS dispatchers.
Check out the video below to see the Mohawk in action. Go to Fusar.com for more info.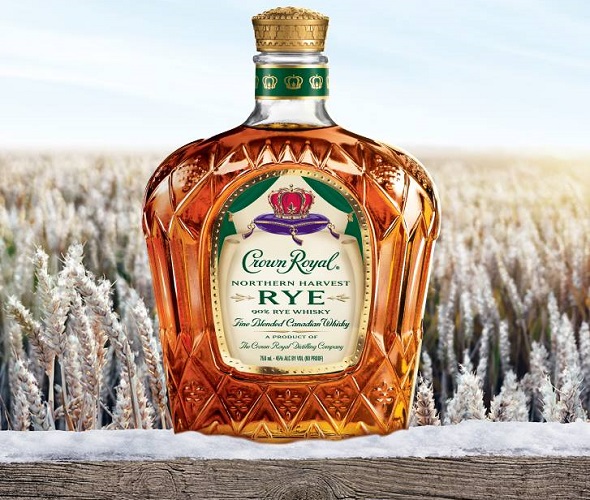 Crown Royal has done it once again. One of the most popular whisky brands out there wins another prestigious award. Jim Murray recently announced Crown Royal Northern Harvest Rye as the 2016 World Whisky of the Year, marking the first time a Canadian Whisky has received the honor. The recognition comes at a time when both the Canadian and Rye whisky categories continue to gain popularity amongst whisky aficionados and consumers alike.
"Crown Royal Northern Harvest pops up out of nowhere and changes the game," said Murray of the whisky, which he awarded a record-tying 97.5 out of 100 points. "It certainly puts the rye into Canadian Rye. To say this is a masterpiece is barely doing it justice."
Crown Royal Northern Harvest Rye was first released in the U.S. in early 2015. The variant showcases the distinctly Canadian rye whiskey featured in the traditional Crown Royal Deluxe Blend that consumers have grown to love throughout the last 75-plus years. The latest variant to be introduced by Crown Royal, Northern Harvest Rye (90 proof, 45% ABV) is the brand's first ever blended, 90% rye whisky and embodies a smooth and spicy flavor profile that can be mixed into traditional rye cocktails or enjoyed neat or on the rocks.
"Crown Royal Northern Harvest Rye showcases the rye whisky that has been such an integral component of the Crown Royal Deluxe blend since 1939. This is a testament to the unbelievable blending and distilling that's been taking place in Gimli for over 75 years," said Yvonne Briese, Vice President of Crown Royal. "We are thrilled that Crown Royal Northern Harvest Rye has been named World Whisky of the Year!"
In addition to being named 2016 World Whisky of the Year, Crown Royal Northern Harvest Rye received a double gold medal at this year's San Francisco World Spirits Competition. Crown Royal Northern Harvest Rye is part of Crown Royal's vast portfolio of variants for whisky lovers to enjoy, including Crown Royal Regal Apple, the #1 innovation launch across U.S. Spirits over the past 12 month period, according to Nielsen.
So when you are going to bring something to your holiday parties make sure you bring Crown Royal to the table. As always please enjoy Crown Royal responsibly.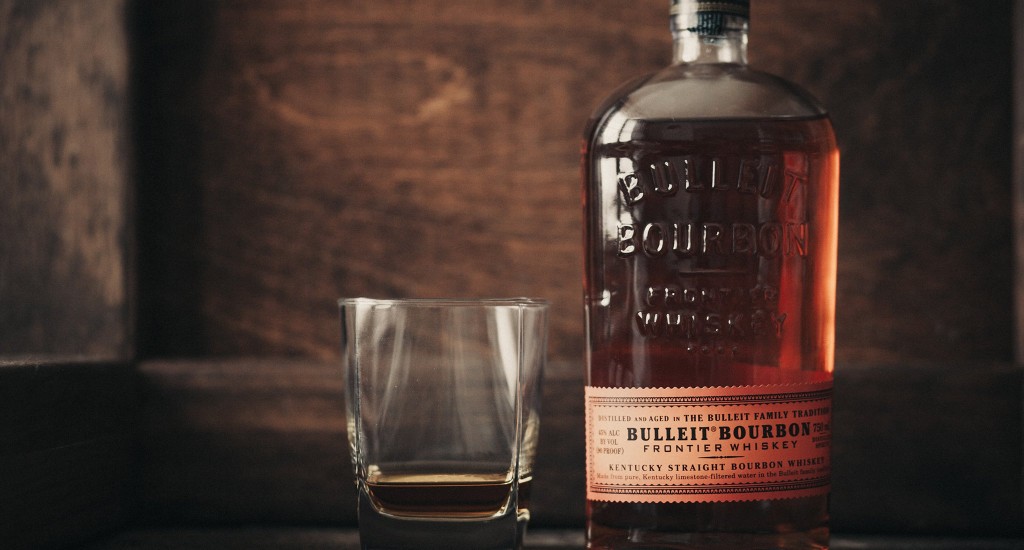 Turkey, football, pumpkin pie. Those are staples that everyone looks forward to on Thanksgiving. Why not add a few more reasons that your family and friends will want to have each year going forward? With these spirits and cocktails being shared and enjoyed responsibly you will be the hit of the party. All you need is Bulleit Bourbon, Captain Morgan Cannon Blast, and George Dickel to bring to the party.
For more great cocktail recipes go to the Bar.com
Ryes Up
Ingredients
0.6 oz. Bulleit Rye
0.25 oz. sweet vermouth
0.2 oz. elderflower liqueur
1 dash aromatic bitters
1 dash Peychaud's bitters
0.25 oz. cognac
Stir and strain into a rocks glass. Garnish with a lemon twist.
Berry Bliss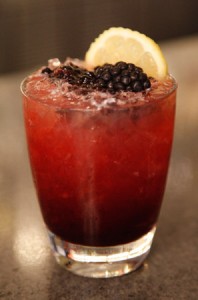 Ingredients
1.3 oz. George Dickel No. 12 Whisky
0.75 oz. lemon juice
0.5 oz. simple syrup
0.5 oz. crème de mure
Absinthe rinse
4 blackberries
Shake with 3 ice cubes & strain into an absinthe-rinsed glass. Garnish with a lemon wheel & 4 blackberries muddled in ½ oz. crème de mure.
Crannon Blast
Ingredients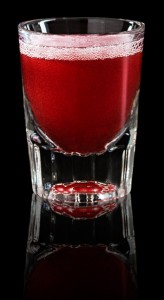 1.0 oz Captain Morgan Cannon Blast
0.5 oz Cranberry Juice
Combine all ingredients in a shaker with ice. Shake and pour into a shot glass.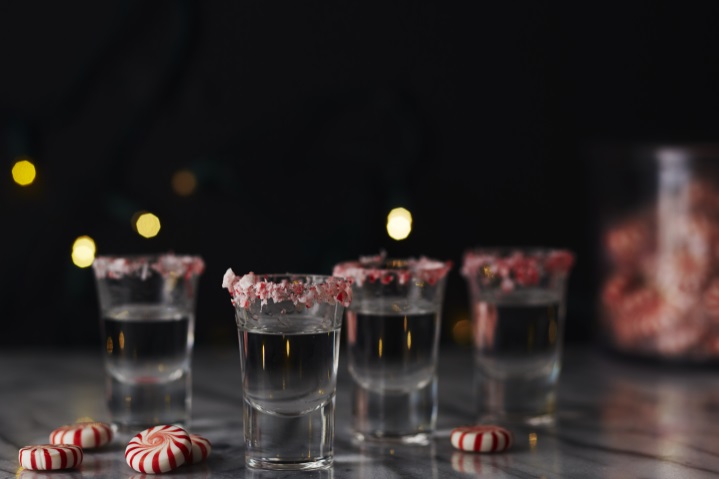 Just in time for the holidays there is a new vodka that will be a sure bet to bring to all the festive gatherings. SMIRNOFF Vodka recently just added a new peppermint-flavored vodka specialty to its portfolio for the holiday season. It is called SMIRNOFF Peppermint Twist.
Made with natural peppermint flavors, Peppermint Twist delivers the mouth-watering taste of sweet candy canes, balanced by the soothing cool of peppermint. Also unique is that the bottle has a special scratch-and-sniff feature that gives any room a nice peppermint aroma.

SMIRNOFF Peppermint Twist is now available on shelves nationwide at a suggested retail price of $15.99. Below are some cocktail recipes you might want to try this season.
Smirnoff Peppermint Twist Shot
1.5 oz Smirnoff Peppermint Twist
Shake over ice and strain into a chilled shot glass with crushed peppermint rim.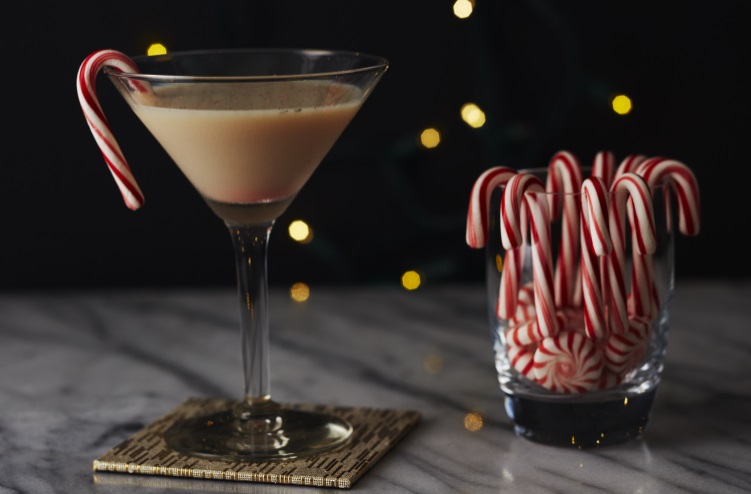 Smirnoff Peppermint Martini
1.25 oz Smirnoff Peppermint Twist
0.5 oz Baileys Original Irish Cream
Shake ingredients over ice and strain into a chilled martini glass.  Garnish with grated nutmeg and a mini candy cane.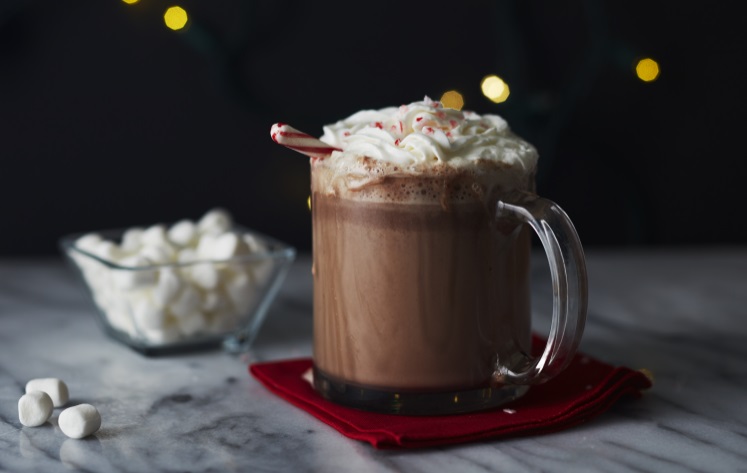 Smirnoff Peppermint Hot Chocolate
1.5 oz Smirnoff Peppermint Twist
6 oz hot chocolate
Pour shot of Smirnoff Peppermint Twist into hot chocolate.  Garnish with whipped cream and a peppermint stick