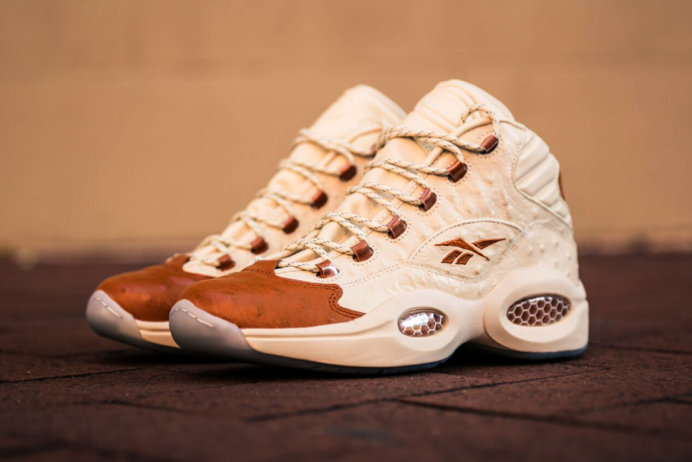 Thankfully the internet allows us sneakerheads to check out great stores around the globe. One of the stores that I love to pick up kicks at is Sneakersnstuff. That store has a great selection and even carries unique kicks. One of those will be dropping this week.
Twenty years in the game is a big achievement for anybody. So when Sneakersnstuff was invited to commemorate 20 years of the iconic Reebok Question Mid, one of basketball's most important sneaker silhouettes and Allen Iverson's first signature shoe, the designers looked to the tradition of gifting luxury items to MVPs, high achievers and people who have given their all to a cause.
Applying an ostrich-inspired premium leather to the upper, as well as an ice outsole and SNS branding on heels and footbeds, the Sneakersnstuff x Reebok Question Mid "Lux" is a sneaker made for the very best and without a doubt a sneaker Mr. Iverson would be proud of.
The Sneakersnstuff x Reebok Question Mid "Lux" drops for $174.99 at Reebok.com, as well as all Sneakersnstuff locations and online on Friday, November 18th.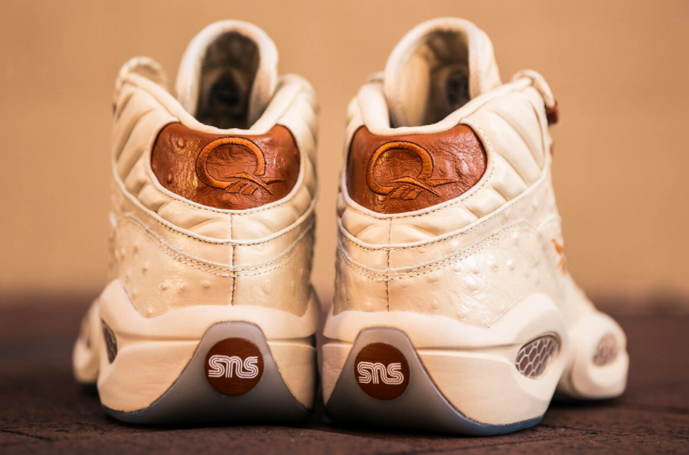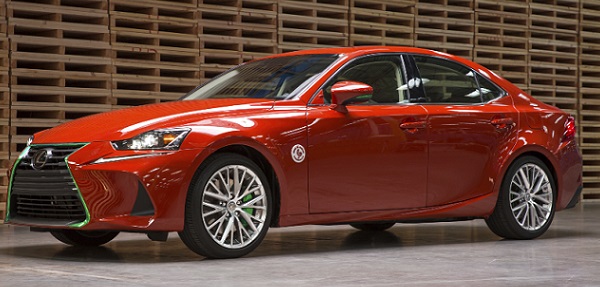 Lexus just announced a new custom Lexus. It is the Sriracha IS. This takes custom to a whole new level. With all the foodie finishes a hot sauce lover needs such as a custom paint job with chili-like flecks, a Sriracha-injected steering wheel, temperature settings that go from cool to Sriracha, bottle cap green accents on the spindle grille, seat stitching and mood lighting, and a trunk stocked with Sriracha. 43 bottles to be exact.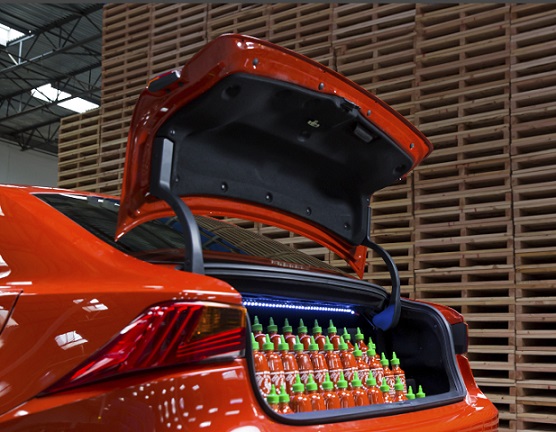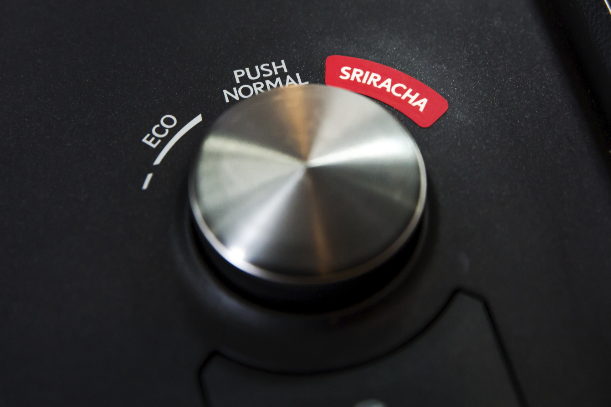 Check out the video below!


Next week we will get together with family and friends to enjoy food, family, and football for Thanksgiving. No matter if you are hosting or going to someone's house you will need some fun and festive cocktails to make the night even better. So check out the four recipes below and please remember to enjoy responsibly.
The Original Moscow Mule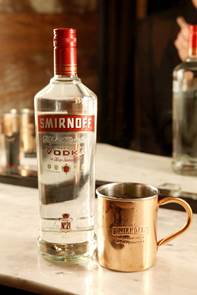 Ingredients
1.5 ounces SMIRNOFF No. 21 vodka
4.0 ounces premium ginger beer
Fresh lime
In a copper mug with ice, add SMIRNOFF No. 21 vodka, ginger beer and a squeeze of lime and stir. Garnish with a fresh lime slice.
Cranberry Apple Rosemary Sangria (Serves 16)
Ingredients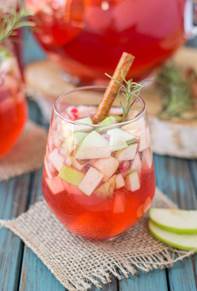 Cinnamon Rosemary Simple Syrup
1 cup sugar
1 cup water
2-3 springs rosemary
2 cinnamon sticks
Cranberry Apple Rosemary Sangria
3 apples, diced
2 pears, diced
1 lemon, thinly sliced
1 orange, thinly sliced
1 cup SMIRNOFF Sourced Cranberry Apple
½ cup triple sec
2 bottles of white wine
1 cup Cinnamon Rosemary Simple Syrup
32 ounces club soda
Cinnamon Rosemary Simple Syrup
In a small pot, bring water and sugar to a boil. Drop in rosemary and cinnamon sticks and stir until sugar dissolves. Allow to cool completely. In a large pitcher, place fruit into the bottom. Top with SMIRNOFF Sourced Cranberry Apple, triple sec, wine and simple syrup. Stir to combine. Refrigerate for 6 hours up to overnight. Garnish with a cinnamon stick, rosemary spring and/or frozen fruit.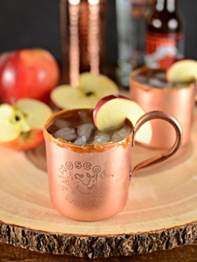 The Apple Cider Mule
Ingredients
1.5 ounce SMIRNOFF No. 21 vodka
3 ounces premium ginger beer
2 ounces Apple Cider
Splash Simple Syrup
Apple Slice & Caramel Sauce for Garnish
In a cocktail shaker, combine the Smirnoff Vodka, Ginger Beer, Apple Cider, and Simple Syrup and shake. Then rim a copper mug with caramel sauce. Pour cocktail over ice into the copper mug and garnish with an Apple Slice.
Spicy Moscow Mule
Ingredients
1 thinly sliced serrano pepper
2 tablespoons lime juice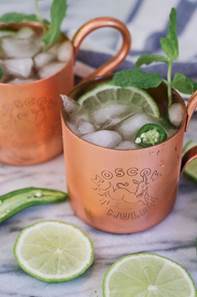 1.5 oz SMIRNOFF No. 21 vodka
1 cup premium ginger beer
2 lime wheels or wedges for garnish
2 fresh mint sprigs for garnish
Put copper mugs in freezer for 5 minutes to chill. Squeeze lime juice and drop in 1-2 serrano pepper slices in copper mug.  Use the back of a wooden spoon to muddle together the serrano slices and lime juice. Pour in vodka and stir. Fill copper mug with ice and top off ginger beer. Serve with additional serrano slices lime wedge, and mint sprig for garnish.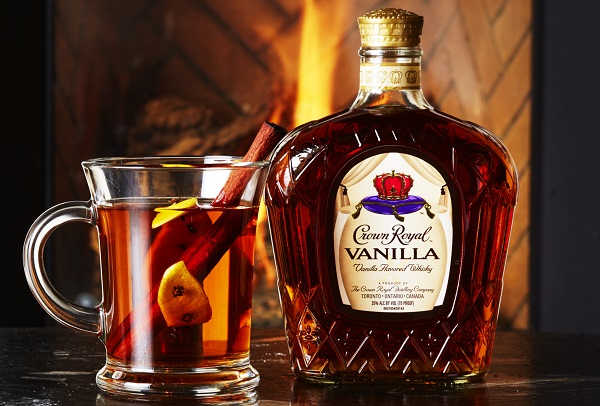 Thanksgiving is a few weeks away. Plus we will be getting ready for all of those holiday parties. If you are looking to have a festive cocktail at your party or gathering might I suggest these few recipes? The cocktails below from Crown Royal, Captain Morgan and George Dickel and all have four ingredients or less, so they're perfect for those entertaining or those looking to bring something easy, yet delicious, to the party.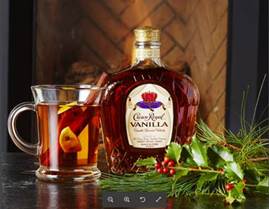 Vanilla Hot Toddy
1.25 oz. Crown Royal Vanilla
1 tsp fine grain sugar
2 small cloves
1.5 oz. boiling water
Add Crown Royal Vanilla, fine grain sugar and cloves in a mug. Add boiling water. Stir and enjoy.
Mutiny Mule
1.5 oz. Captain Morgan Jack-O'Blast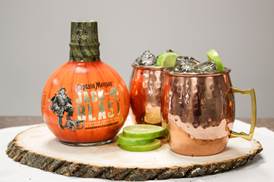 3 oz. ginger beer
2 oz. lime juice
Combine all ingredients in a glass filled with ice, stir and garnish with a lime wedge.
Tennessee Cider
1.3 oz. George Dickel No. 12
4 oz. Apple Cider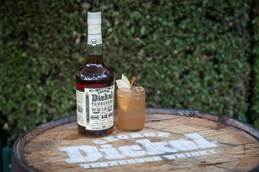 0.5 oz. Grade B Maple Syrup
3 dashes Angostura Bitters
Combine all ingredients. Garnish with an apple slice and cinnamon stick.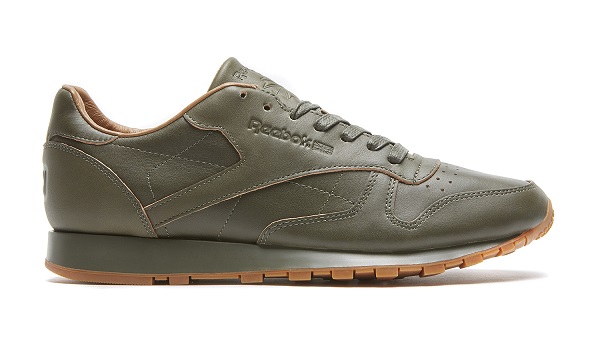 After dominating this year's music award show season and dropping his third major label studio album to critical acclaim, Kendrick Lamar returns with the Classic Leather Lux. A timeless yet distinctive design, the sneaker is executed in olive green premium leather, representing the Compton saying that "mixing Red and Blue makes Green'; when we come together united we can inspire and encourage growth. The eye-catching green combined with embossed accents of red and blue text on the heel tabs, to symbolize the existing divide between gangs and to emphasize Kendrick's message of a call for neutrality. A retro gum sole provides an interesting contrast to the muted green upper, and the starcrest tongue branding completes the look in Classic style.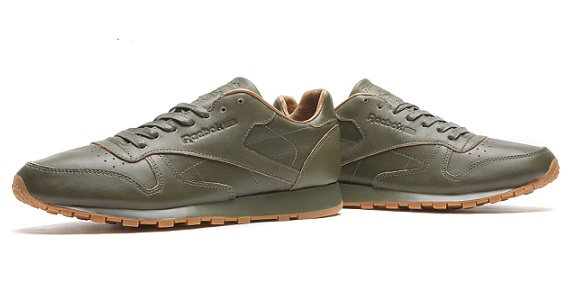 Speaking to the collaboration, Kendrick Lamar said, "Similar to my collaborations with Reebok in the past, I want to create products that provide fans with larger meanings and messages – particularly ones that inspire unity and growth within communities and youth. In Compton, we have a saying that 'mixing Red and Blue makes Green.' While 'green' is usually thought of in a monetary respect here, this shoe represents a new definition of 'green' – community growth. If we work together, we can break down barriers and prosper."
Available in unisex and kid's sizes, the Reebok Classic x Kendrick Lamar Classic Leather Lux is available at Reebok.com and limited global retailers from November 25th 2016.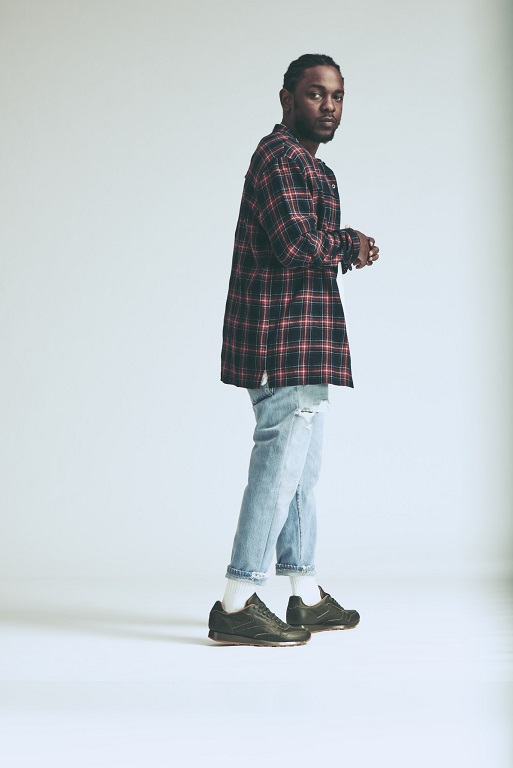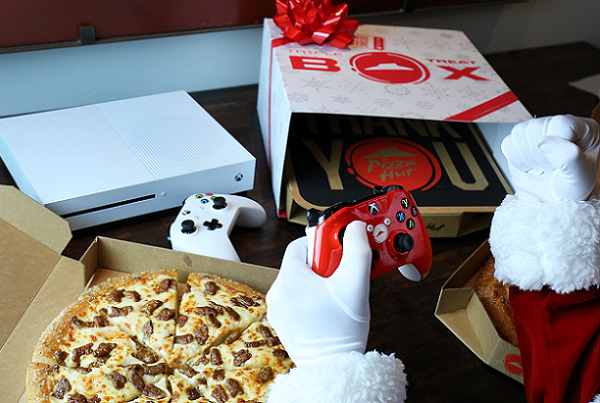 With all the shopping that you will be doing for others why not get some food that could reward you with an awesome gift? Since we are nearing the holidays Pizza Hut and Xbox have teamed up to spread holiday cheer by giving pizza lovers the chance to win an Xbox One S and custom made Pizza Hut controller every hour on the hour from Nov. 7 through Dec. 24. That's 1,140 given away in 48 days.
With every purchase of the returning tri-level, holiday-themed Triple Treat Box, customers will receive an entry code for a chance to win an Xbox One S and custom Pizza Hut designed red controller, as well as an instant offer for $10 off an Xbox One game.
The Triple Treat Box will be available starting today for just $19.99 and includes:
Two medium one-topping pizzas (available on Hand Tossed, Thin N' Crispy® or Pan)
A Hershey's Ultimate Chocolate Chip Cookie
A chance to win holiday fun for the whole family with the Xbox One S giveaway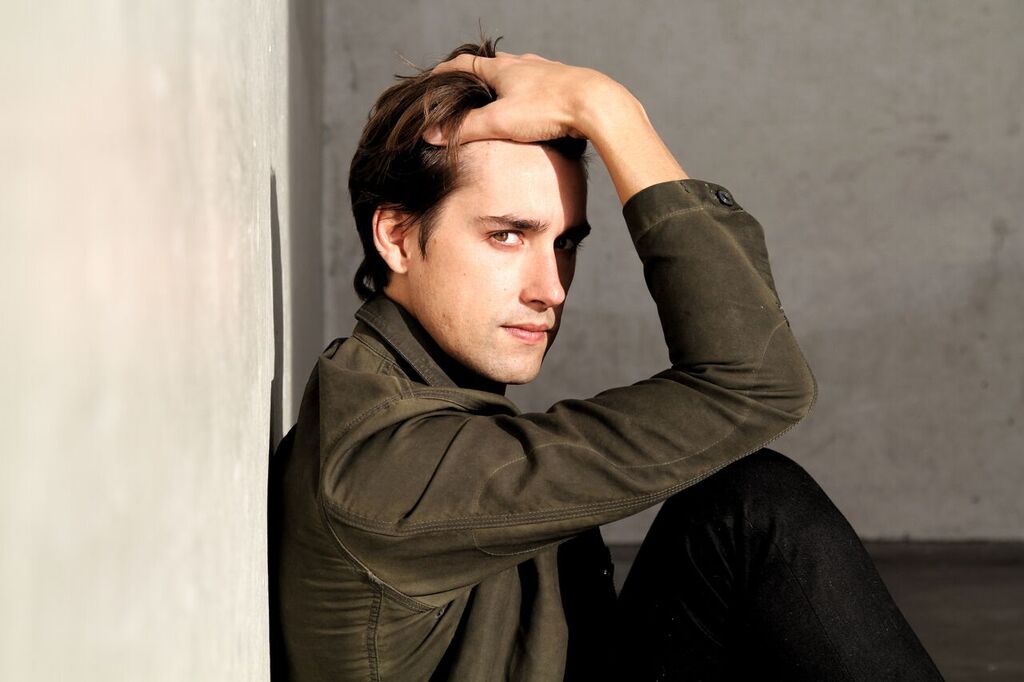 Nick Clifford was born and raised in New York City. That is where he began his career on stage starring in High School productions of "Guys & Dolls" and "Grease." His terrific performance earned him an apprenticeship at the Powerhouse Theater Company and New York Stage & Film at Vassar College where he studied classical theater. He went on to attend Brown University where he majored in Financial Economics while simultaneously taking lead roles on Brown's main stages, in student television series, and with the hugely popular on-campus sketch comedy team Out of Bounds. Nick also served as Executive Director of the Ivy Film Festival at Brown, the largest student-run film festival in the world, which sent him to the 2007 Sundance Film Festival.
Now Nick has been on shows like Showtime's smash hit "Masters of Sex" and continues to shine on the TV and film. I had the chance to chat with Nick about acting, how he got into the entertainment business, and so much more.
To listen to the interview CLICK HERE!
Go to Nick's website and follow him on Twitter and Instagram.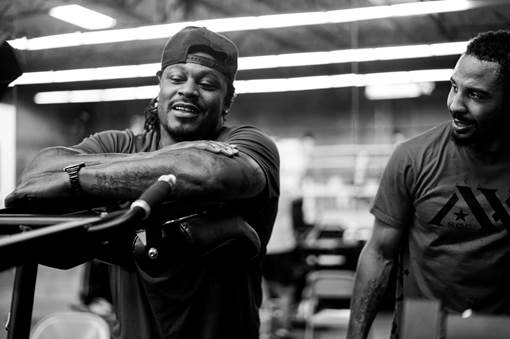 You might be wondering what former NFL superstar Marshawn Lynch is doing in his free time. Well besides doing some funny commercials he paid a visit to Two-Time World Champion Andre Ward at training camp, ahead of his "Pound For Pound" showdown against Sergey Kovalev on Nov. 19 at T-Mobile Arena in Las Vegas.
Since announcing his retirement from the NFL, Oakland-native Lynch hasn't missed a single Ward fight this year. In Ward's first fight at light heavyweight against the then-undefeated Sullivan Barrera at Oracle Arena, Beast Mode was part of a star-studded entourage including Steph Curry, Draymond Green and Michael B. Jordan that walked Ward into the ring and then proceeded to rush the ring upon the fighter's unanimous decision victory.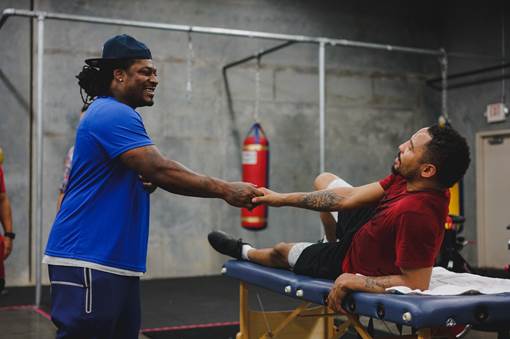 Kovalev vs. Ward "Pound For Pound", a 12-round mega-fight for the WBO/IBF/WBA light heavyweight title at T-Mobile Arena in Las Vegas, is presented by Main Events, Roc Nation Sports, Krusher Promotions and Andre Ward Promotions and is sponsored by the MGM Grand Hotel & Casino, Corona Extra, Zappos, JetLux and Monster Products. The championship event will be produced and distributed live by HBO Pay-Per-View beginning at 9:00 p.m. ET/6:00 p.m. PT. Tickets are available on axs.com and the T-Mobile Arena box office.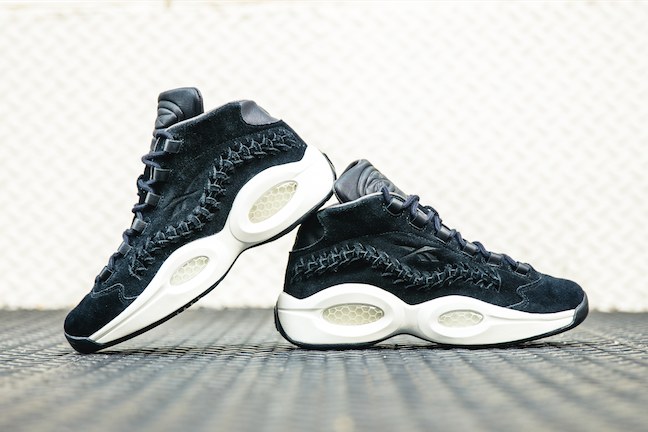 Over the years Reebok has teamed up with artists and companies to create a new take on their classic sneakers. Now Hall of Fame is the next brand to collaborate with Reebok to help celebrate the Year of the Question, with their very own 20th anniversary edition of the legendary Allen Iverson signature shoe. Like many of the other collaborators throughout the Question's big year, the Los Angeles-based sportswear label looks to an important piece of Iverson's history and style on and off the court for inspiration for their colorway. In this case, Hall of Fame highlights one of AI's most iconic style statements: his cornrows.
The shoe is constructed in a premium black nubuck upper with woven paneling referencing his braids, all in a deconstructed design with the usual padding removed to create a sleeker, lifestyle-minded silhouette. Further refinements to the Question by Hall of Fame include leather utilized for the lace gillies, inner lining, and sockliner, along with embossed leather branding throughout. Every pair will also come with multiple lace options in Philly's alternate uniform colors.
The Hall of Fame x Reebok Question Mid launches at Hall of Fame's LA store and on HallofFameLTD.com this week, and on Reebok.com and select Reebok Classic retailers this Friday, November 11th.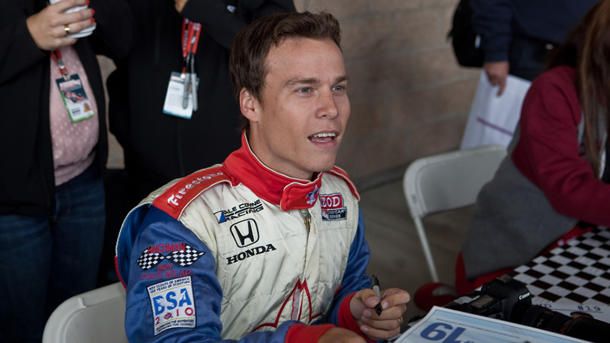 Alex Lloyd made a name for himself as an Indycar Driver and now he can help share some fantastic information about the process of buying or selling a car, what to watch out for, how to avoid losing out on a deal with a company called Beepi. Beepi feels that people are at the heart of everything they do. It all started with one person – therr CEO, Ale Resnik – and his horrible car buying experience. After doing a ton of research and test driving a certified pre-owned car, he bought the car only to have it catch fire days later. Ale met Owen Savir, both serial entrepreneurs obsessed with breaking down complex problems, and together they vowed no one should ever have that bad experience again. They resolved to reinvent the entire way people buy, sell and own cars. Beepi was born.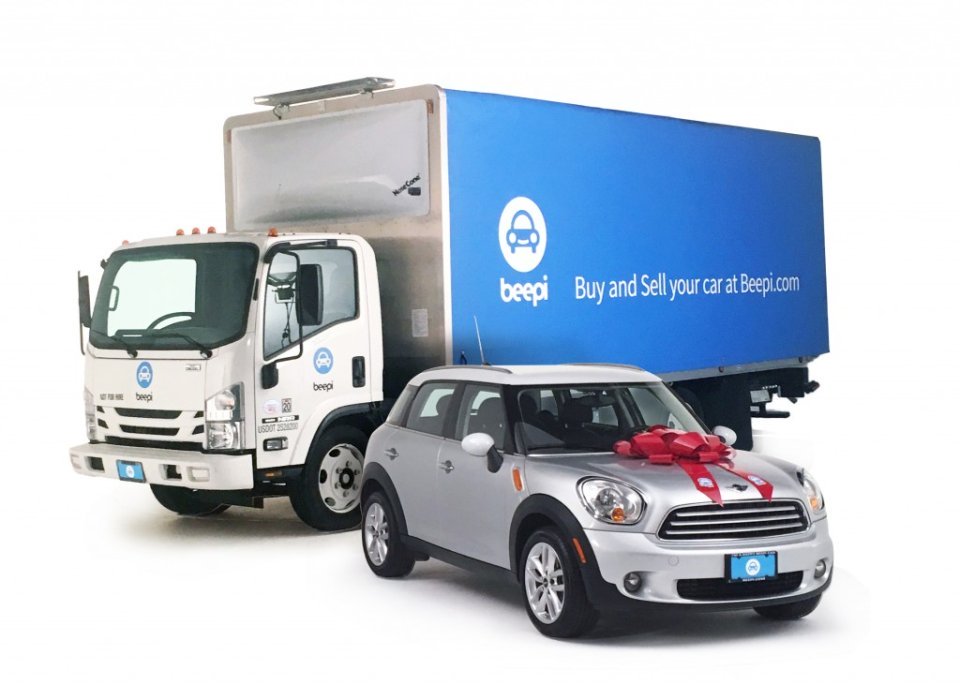 For Alex he loves cars and was looking for the next career after racing. Lloyd says that, "There's no question racing was a fun portion of my life. But I'm most excited about this next stage—disrupting an entire industry, putting the customer first, and making life simpler. I'm moving my entire family out west—a small village, if you will, consisting of my wife, four children and our five animals. I'm doing this because I truly believe in that future."
For more on Alex follow him on Twitter at @alex_lloyd and go to Beepi's website on how they can help you purchase or sell a car.