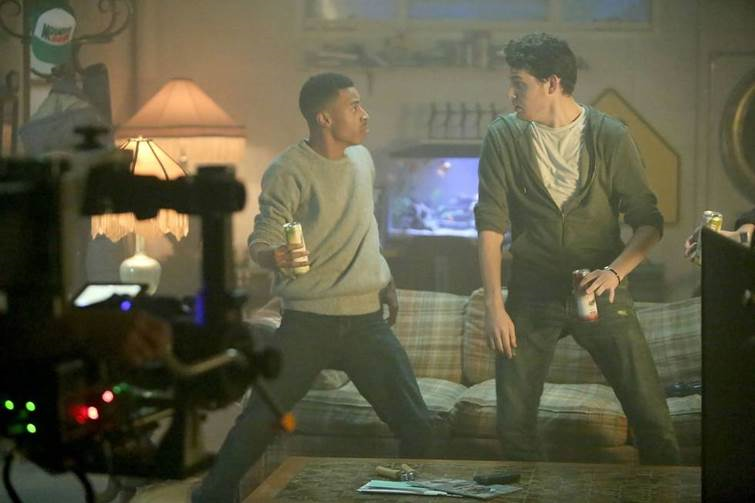 Mountain Dew believes that every epic adventure should have an equally epic kick start. Today, the brand introduced two new bold flavors of Mtn Dew Kickstart – Pineapple Orange Mango and Strawberry Kiwi – fusing an energizing blast of DEW® with real fruit juice, coconut water and just the right amount of kick. With only 60 calories per 12 oz. can, these two new flavors are perfect for sparking a damn good time, anytime, anywhere.
To kick-off the launch and show DEW Nation how everything gets pumped up when you crack open a can, Mtn Dew Kickstart will premiere its "Come Alive" television commercial, featuring "Out The Speakers Feat Rich Kidz" by A-Trak and Milo & Otis and So You Think You Can Dance alum D-Trix, during the Super Bowl XLIX Pre-Game Show.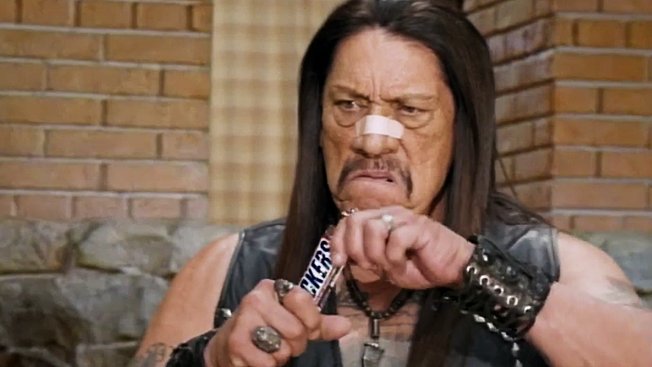 Snickers plans to make a hilarious return to the Big Game with their star-studded new Super Bowl commercial. The ad, released today, stars Boardwalk Empire's Steve Buscemi as Jan Brady, and Sons of Anarchy and Breaking Bad action star Danny Trejo.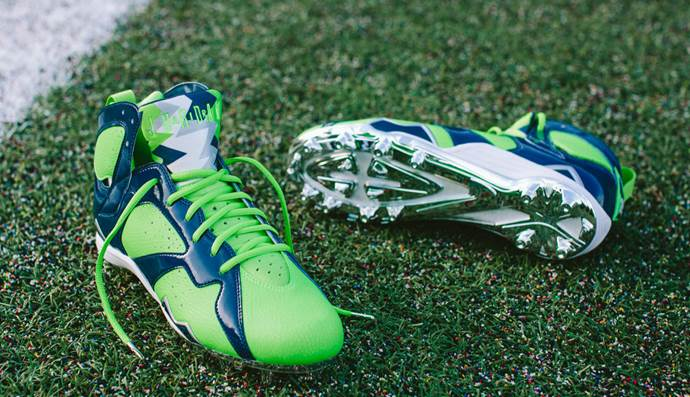 Debuting back in 1992 when Michael Jordan won his second championship, the Air Jordan VII makes its way back to one of professional sport's biggest stages this weekend.
A true hallmark of sports greatness is winning multiple championships. In parallel with Jordan's championship path while wearing the iconic silhouette, Earl Thomas — one of the best defensive players in the league — will play in a player exclusive Air Jordan VII cleat as he aims for one of the most coveted experiences in sport: the repeat win.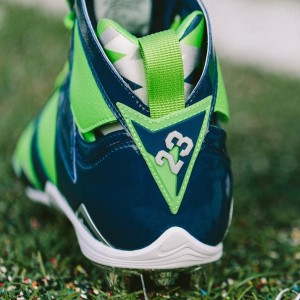 Featuring an action green and navy upper, the Air Jordan VII cleat is certain to shine under the bright lights. A chrome plate nods to the ultimate prize, the championship trophy, and an updated Air Jordan VII graphic on the tongue and heel pays homage to the brand's award-winning history.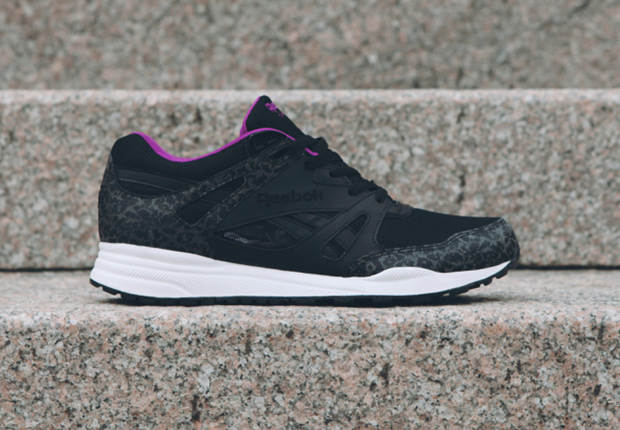 To celebrate the 25th anniversary of the Ventilator, Reebok is releasing a brand new iteration of this closet staple. A favorite of Reebok's newest asset Kendrick Lamar, the Ventilator Reflective is a stylish new edition to the Ventilator collection.
This pack uses reflectivity on the iconic "crackle" print of the Ventilator OG; creating the perfect balance between aesthetics and function. By adding in a reflective material, Ventilator Reflective is subtle by day and bright in the right light.
Available starting February 2nd, head out to Reebok.com, Jimmy Jazz, Shoe City, Shoe Palace,  and The Athlete's Foot to grab your pair of Ventilator Reflective for $80.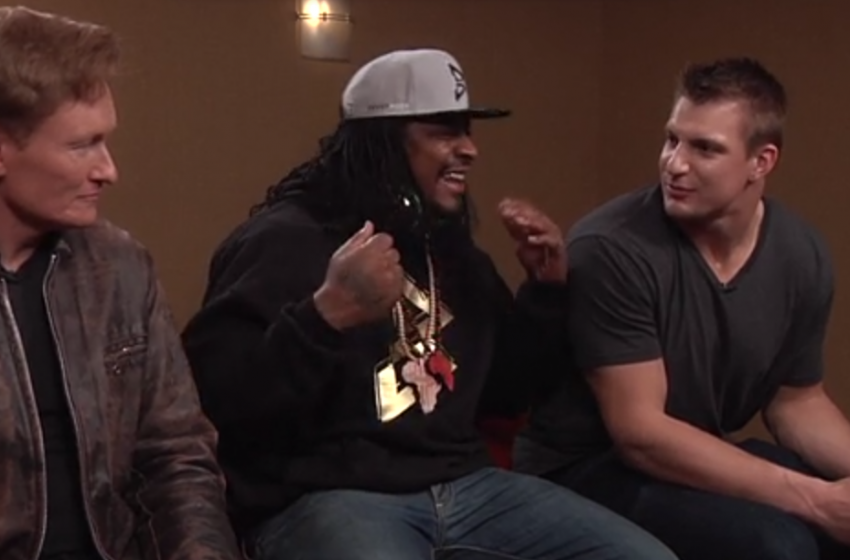 Check out Conan's Clueless Gamer segment as Marshawn Lynch and Rob Gronkowski face-off in the new Mortal Kombat X from Warner Bros. Interactive Entertainment.
Lynch and Gronkowski battle for Mortal Kombat supremacy. Mortal Kombat X is set to be released on April 14, 2015. Tune-in to Conan tomorrow at 11pm (10pm CT) to see the incredible graphics for yourself, some intense game-play and what might be a preview of what is to come on Sunday.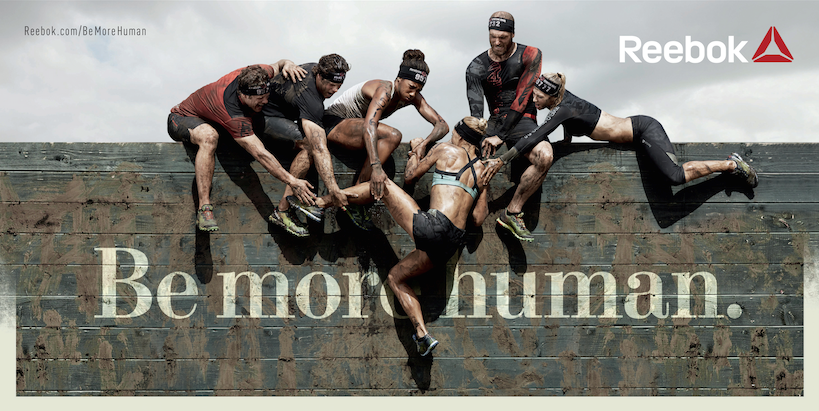 Today, Reebok issued a bold challenge to the world to "Be More Human" with its new, fully-integrated marketing campaign, continuing the global fitness brand's mission to change how people perceive and experience fitness. "Be More Human" goes beyond a campaign or a tagline; it's a rally cry to live up to your full potential. This unique point of view is embodied in the brand's new symbol, the Reebok Delta. The three sides represent the physical, mental and social change that comes through living a fitness lifestyle.
In our hyper technology-driven world, Reebok celebrates everyday people who have reconnected to a rugged physicality that allows them to live much bigger, fuller and less self-focused lives. For these individuals fitness isn't just a physical activity – it's something that enhances not only their body, but their entire life. Through fitness they become better parents, better leaders, better teachers, better partners and overall a better, stronger version of themselves.
"Reebok believes that by pushing ourselves to the brink and testing our limitations, we have the power to transform ourselves not only physically but also mentally and socially", said Matt O'Toole, Reebok Brand President. "By adopting such a lifestyle, you find yourself in a community of people, joined together by a common purpose – to be better versions of themselves. We're confident that when we push ourselves, we not only transform our bodies, we transform our entire lives."
The brand film titled "Freak Show", available at www.reebok.com/bemorehuman acknowledges that tough fitness is a lifestyle not always understood. Its methods are intense, demanding and require real commitment. "Freak Show" is a celebration of those who have chosen to be more than they thought they could be through fitness. It is a challenge to those yet to be converted to Be More Human.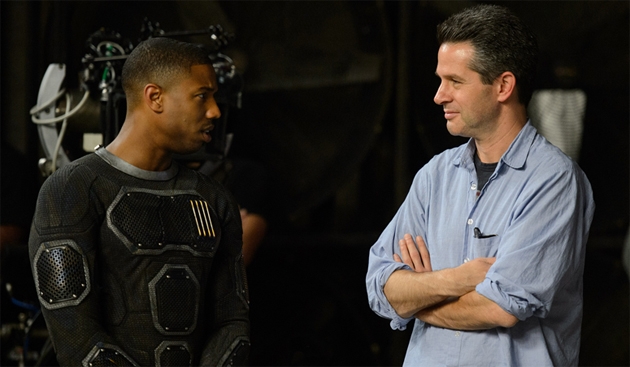 Fantastic Four | Official Teaser Trailer: FANTASTIC FOUR, a contemporary re-imagining of Marvel's original and longest-running superhero team, centers on four young outsiders who teleport to an alternate and dangerous universe, which alters their physical form in shocking ways. Their lives irrevocably upended, the team must learn to harness their daunting new abilities and work together to save Earth from a former friend turned enemy.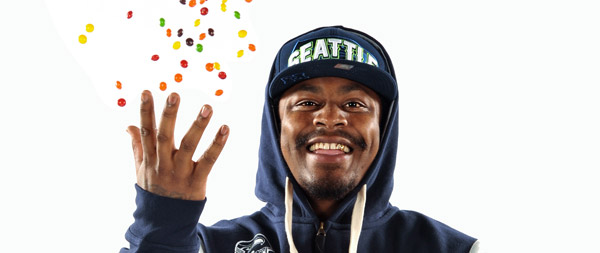 Super Bowl Media Day is today and one of the biggest stories is whether the world will hear what's on Seattle Seahawks star (and Skittles superfan) Marshawn Lynch's mind.
Well, thanks to Skittles, the wait is over: Lynch held a one-man press conference for Skittles and fielded every tough question The Rainbow had to offer, addressing everything from what his famous "Beast Mode" feels like to his fondness for cat videos, and so much more.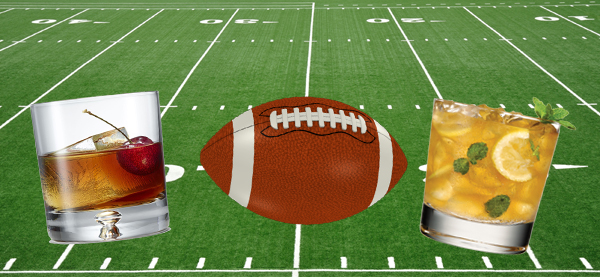 I think we all getting tired of deflated football talk. We football fans are fortunate to have a great matchup to look forward to this Sunday. The Patriots and Seahawks are the best two teams in the NFL. The game looks like it will go down to the wire.
Now all you need is to have some fantastic food and drinks to go with the game. Well we got you covered. Just pick a few off this list below and you and your friends will enjoy the food and drink as much as you will be loving the game. As always we ask you to enjoy these cocktails responsibly.
Apple Highball
1.5 oz. Crown Apple
1 oz. Pineapple juice
Dash of bitters
Topped with ginger ale.
The Apple Picker
1.5 oz. Crown Royal Regal Apple
4 oz. Lemon-Lime Soda
Lime wedge to garnish
Serve in a tall glass over ice.
Crownberry Apple
1.5oz Crown Royal Regal Apple
4oz Cranberry Juice
Serve in a rocks glass over ice and garnish with apple wedge
Scorchin Winter Warmer
1oz Crown Royal Regal Apple
.5oz Stirrings ginger liqueur
3 dashes angostura bitters
Add to mug and top with warm apple cider
Big Apple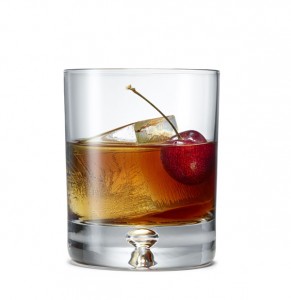 1.5oz Crown Royal Regal Apple
1oz sweet Vermouth
1 dash angostura bitters
Shake over ice and serve straight up in a rocks glass with cherry garnish
Crown Royal Wings
Ingredients:
⅓ cup Crown Royal Canadian Whisky
⅓ cup honey
¼ cup soy sauce
2 tablespoons Thai chili sauce
1 packet (0.75-ounce) stir-fry seasoning, Sun Bird
2 teaspoons crushed garlic, Gourmet Garden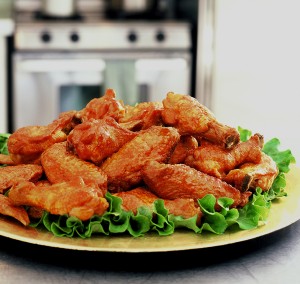 4 pounds chicken wing drumettes
3 scallions (green onions), finely chopped (optional)
¼ cup chopped peanuts, (optional)
Preparation: In a large bowl, combine whisky, honey, soy sauce, chili sauce, stir-fry seasoning, and garlic. Add drumettes, tossing to coat. Cover with plastic wrap and marinate in refrigerator for at least 3 hours, preferably overnight.
Set up grill for direct cooking over medium-high heat. Oil grate when ready to start cooking. Let drumettes stand at room temperature for 30 minutes. Place on hot, oiled grill. Cook for 12 to 18 minutes or until cooked through, turning occasionally. Transfer chicken to a platter. Sprinkle with chopped scallions and peanuts (optional).
Bulleit Rye Smash
Ingredients:
1.25 oz. Bulleit® Rye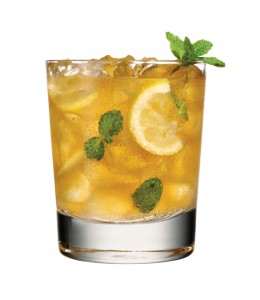 1 oz. simple syrup
3 wedge(s) lemon(s)
3 piece(s) mint sprig
3 dash(es)bitters
Preparation:
Glass: Rocks Glass
In an ice filled shaker combine all the ingredients.
Shake vigorously.
Strain into an ice-filled rocks glass.
Garnish with a mint sprig.
Dickel Whisky Sour
Ingredients:
1.5 oz. George Dickel No. 12 Tennessee Whisky
1 tsp. lemon juice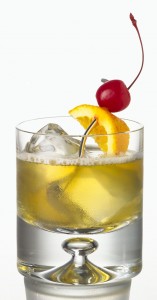 0.5 tsp. sugar
1 orange slice
1 maraschino cherry
Preparation:
Glass: Rocks Glass
Add George Dickel No. 12 Tennessee Whisky, lemon juice, and sugar
Shake with ice and strain into chilled rocks glass
Garnish with orange slice and maraschino cherry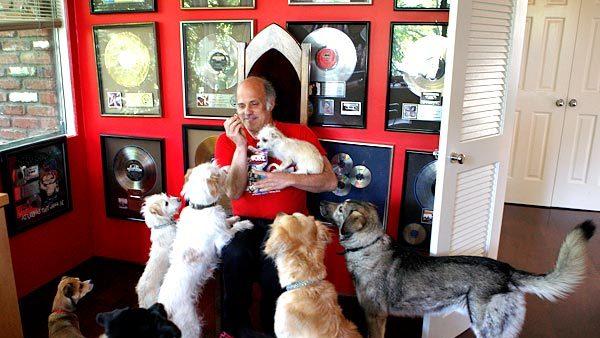 Ric Browde is an author, music producer, and songwriter. He produced Poison's multi-platinum debut album, "Look What the Cat Dragged In." Browde co-wrote and co-produed Joan Jett's return to commercial success with "Up Your Alley" in 1988. Browde has recorded thirty-six albums to date and sold over twenty-seven million records earning eight platinum and eleven gold records.
In the 1970s Browde produced several platinum albums for Ted Nugent even though they didn't get along that well.  Browde then made a career change with his satirical and somewhat autobiographical novel, "While I'm Dead…Feed the Dog" in 1999. Translated into several languages the book was also adapted into the 2012 film "Behaving Badly." The film did not see release until 2014. Browde felt the movie adaptation was awful and has made fun of the movie in his blog, "While I'm Dead…Feed the Dog…the Blog," which is the story behind the story behind the movie that has nothing to do with the story.
To listen to the interview click here and you can purchase his book here!