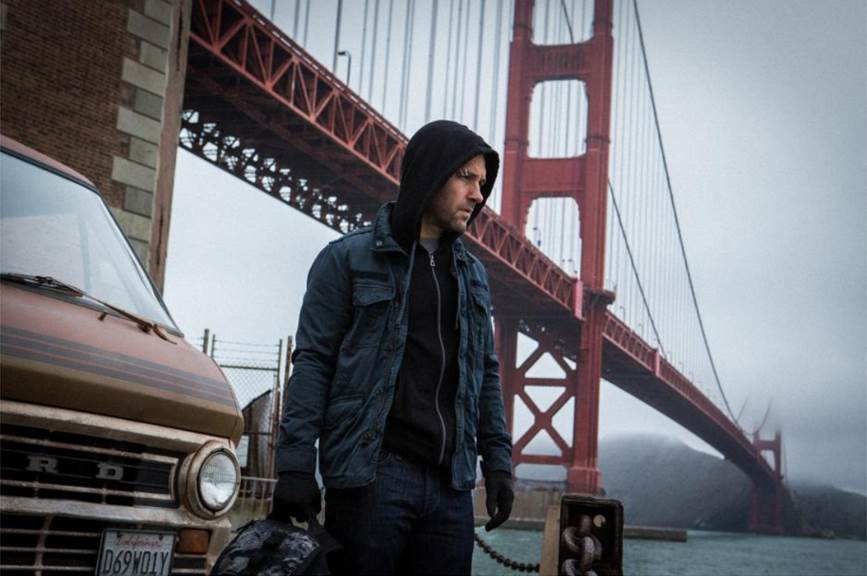 The next evolution of the Marvel Cinematic Universe brings a founding member of The Avengers to the big screen for the first time with Marvel Studios' "Ant-Man." Armed with the astonishing ability to shrink in scale but increase in strength, master thief Scott Lang must embrace his inner-hero and help his mentor, Dr. Hank Pym, protect the secret behind his spectacular Ant-Man suit from a new generation of towering threats. Against seemingly insurmountable obstacles, Pym and Lang must plan and pull off a heist that will save the world.
Marvel's "Ant-Man" stars Paul Rudd as Scott Lang aka Ant-Man, Evangeline Lilly as Hope Van Dyne, Corey Stoll as Darren Cross aka Yellowjacket, Bobby Cannavale as Paxton, Michael Peña as Luis, Judy Greer as Maggie, Tip "Ti" Harris as Dave, David Dastmalchian as Kurt, Wood Harris as Gale, Jordi Mollà as Castillo and Michael Douglas as Hank Pym. Directed by Peyton Reed and produced by Kevin Feige, Marvel's "Ant-Man" delivers a high-stakes, tension-filled adventure on July 17, 2015.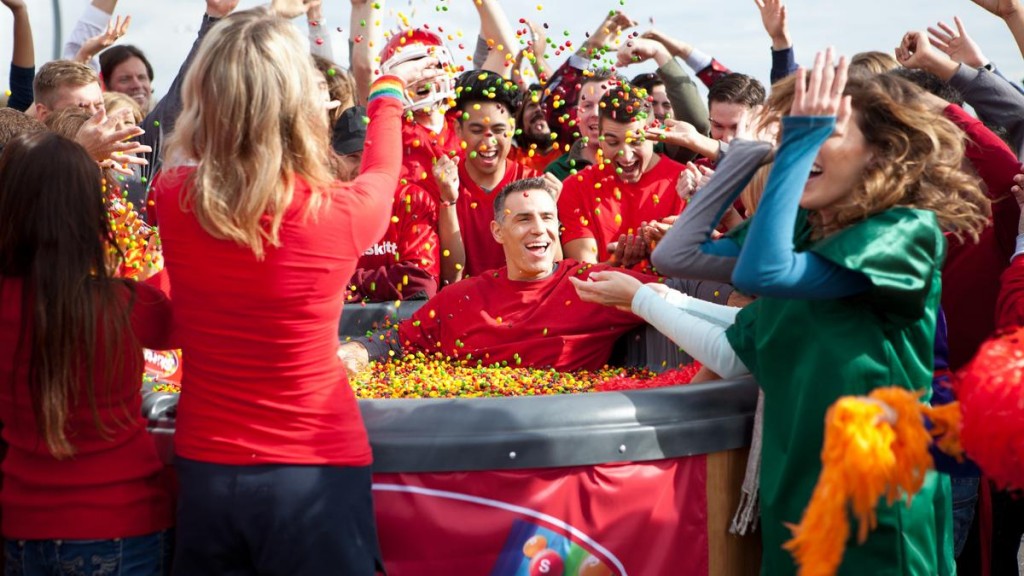 Because Skittles couldn't wait to kick off its first-ever official Super Bowl season, the brand hosted the most awesome tailgate in the vacant parking lot of the site of Super Bowl XLIX – nearly four weeks before football's grand finale. Skittles invited Super Bowl legend and Arizonan, Kurt Warner, and some diehard fans to experience a Skittles-style tailgate party.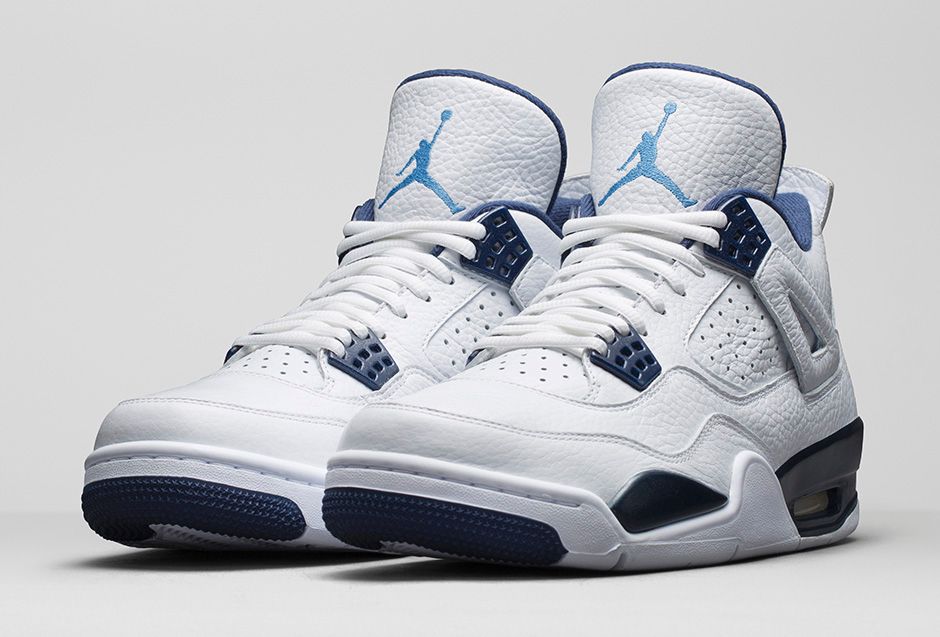 Originally released back in 1999, this Air Jordan 4 Retro colorway returns, remastered. A premium white tumbled leather upper is accented by Midnight Navy and Legend Blue. Get yours on January 10 on Nike.com (10am EST/7am PST).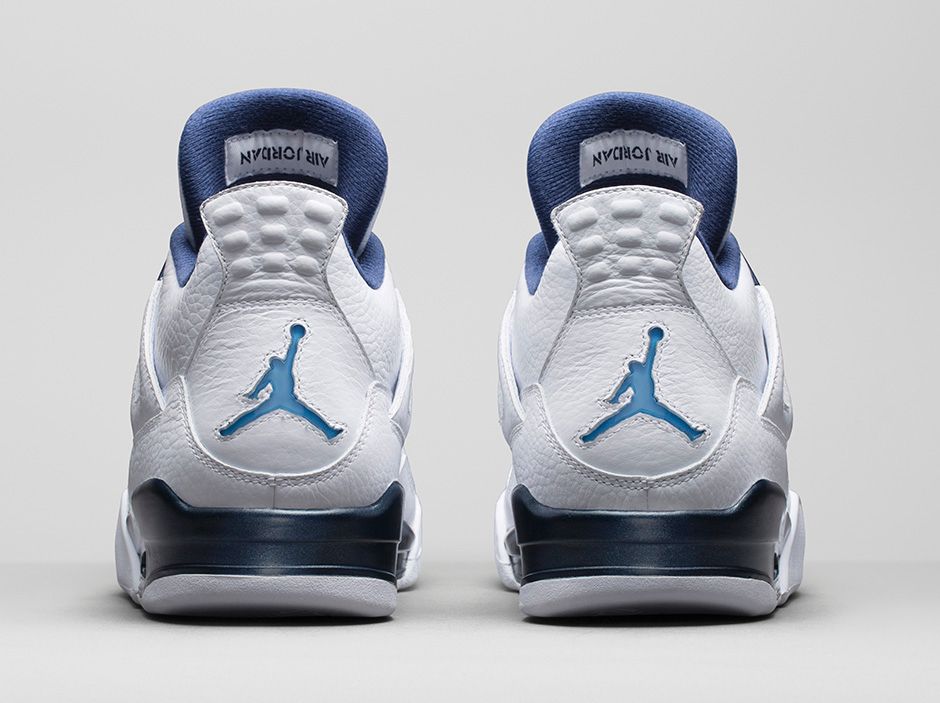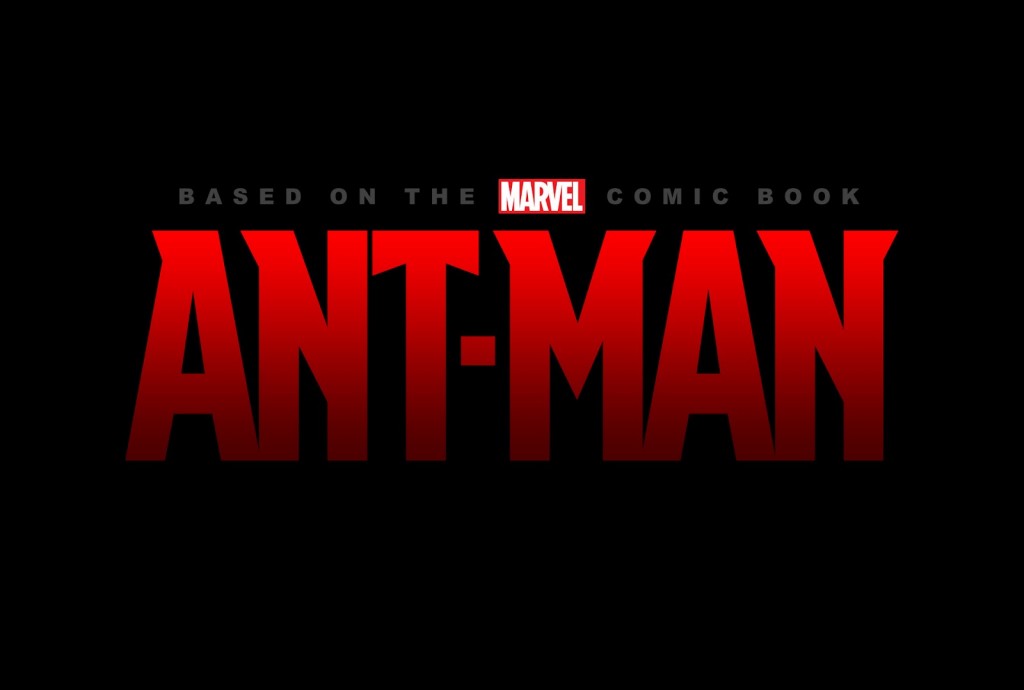 Not sure if you will be able to see anything, but here is the "tiny" sized trailer for the "Ant-Man" film. Get a miniature look at the very first teaser for Marvel's "Ant-Man" and catch the full thing during the two-hour series premiere of "Marvel's Agent Carter" Tuesday, January 6 beginning at 8:00 p.m. ET on ABC!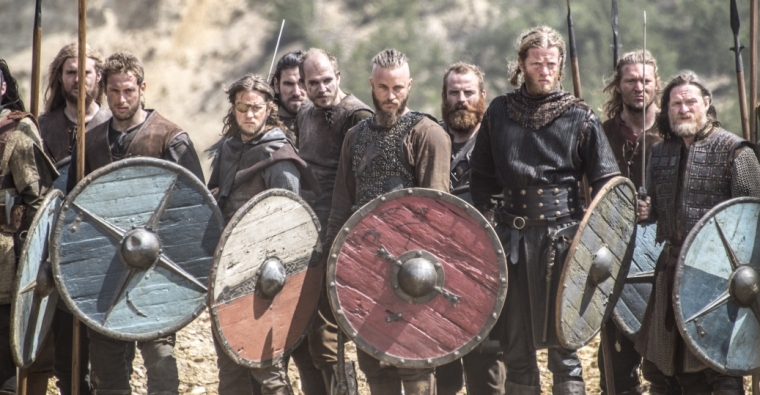 Season three of HISTORY's hit scripted drama series VIKINGS returns on Thursday, February 19 at 10 p.m. ET. The new 10-episode season begins with Ragnar (Travis Fimmel) as King and follows the great responsibility that now rests on the shoulders of the former farmer.
With the promise of new land from the English, Ragnar leads his people to an uncertain fate on the shores of Wessex. King Ecbert (Linus Roache) has made many promises and it remains to be seen if he will keep them. But ever the restless wanderer, Ragnar is searching for something more … and he finds it in the mythical city of Paris. Rumored to be impenetrable to outside forces, Ragnar and his band of Norsemen must come together to break down its walls and cement the Vikings legend in history.
The gripping family saga of Ragnar, Rollo (Clive Standen), Lagertha (Katheryn Winnick) and Bjorn (Alexander Ludwig) continues as alliances and loyal friendships are questioned, faith is catechized and relationships are strained. VIKINGS tells the extraordinary tales of the lives and epic adventures of these warriors and portrays life in the Dark Ages, a world ruled by raiders and explorers, through the eyes of Viking society.
Check out some of the new characters that will be introduced this season.
Kalf (Ben Robson) – Lagertha's young, handsome second in command. She is fond of him and trusts him to look after her affairs while she is away, but it is possible that Kalf is more ambitious and calculating than he appears.
Harbard (Kevin Durand) – A wanderer who turns up unexpectedly in Kattagat when Ragnar and most of the men of the town are away raiding. Harbard will have a profound effect on Queen Aslaug, Siggy and Helga, all of whom have had the same dream, presaging his arrival.
Emperor Charles of France (Lothaire Bluteau) – A complex, troubled and powerful man who views battling the Vikings as spiritual and earthly.
Gisla (Morgane Polanski) – The daughter of Emperor Charles and a beautiful, young woman of considerable courage and resolution.
Travis Fimmel continues to lead the stellar cast as the curious warrior Ragnar, along with Katheryn Winnick as Lagertha, an Earl and fierce shield maiden; Clive Standen as Rollo, Ragnar's impulsive brother; Alexander Ludwig as Bjorn, the intelligent and bold warrior son of Ragnar; George Blagden as Athelstan, a former monk befriended by Ragnar; Jessalyn Gilsig as  Siggy, beautiful wife of the late Earl Haraldson; Linus Roache as Ecbert, King of Wessex, a man of strength, knowledge and undisguised ambition; Gustaf Skarsgard as Floki, a genius ship builder and loyal yet sometimes dangerous friend of Ragnar's; and Alyssa Sutherland as Queen Aslaug, Ragnar's wife.
Catch up on all previous episodes from Vikings Season 1 and Season 2 now streaming on Hulu and Amazon.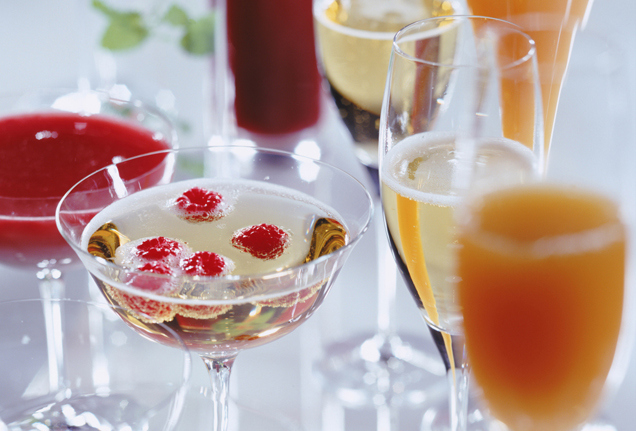 5….4….3….2….1! Happy New Year!
As you and your friends welcome in a new year and are giving cheers to each other you find out one of two things. One your class is empty or two you are drinking the same cocktail you did last year. Why not have a New Year's resolution right a midnight. Try one of these following drinks as a way to bring in 2015!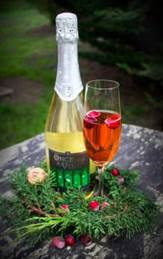 Enchanted Berry Bubbly (5 Servings)
• 1 750 mL Bottle Once Upon A Vine, Enchanted Woods Bubbly
• 1 12 oz. Pack Whole Cranberries
• 1 24.5 oz. Bottle Raspberry Flavor Syrup
Directions: Freeze cranberries overnight. Add a dash of raspberry syrup to each glass of sparkling wine and garnish with three frozen cranberries.
Bulleit Hot Toddy
• 1.25 oz. Bulleit Bourbon
• 1 tsp. fine grain sugar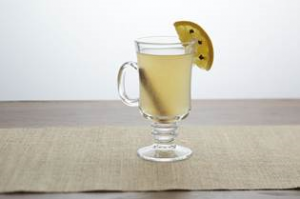 • 2 small clove(s)
• 1.5 oz. boiling water
Directions: Add Bulleit Bourbon, fine grain sugar and cloves in a mug. Add boiling water. Stir.
Captain's Black Washington Apple
• .75 oz. CAPTAIN MORGAN® Black Spiced Rum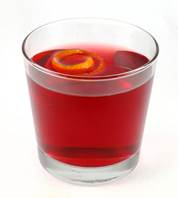 • .75 oz. Apple Liqueur
• .75 oz. Red Cranberry Juice
Directions: In an ice filled shaker glass, combine all the ingredients. Shake well and strain into a shot glass.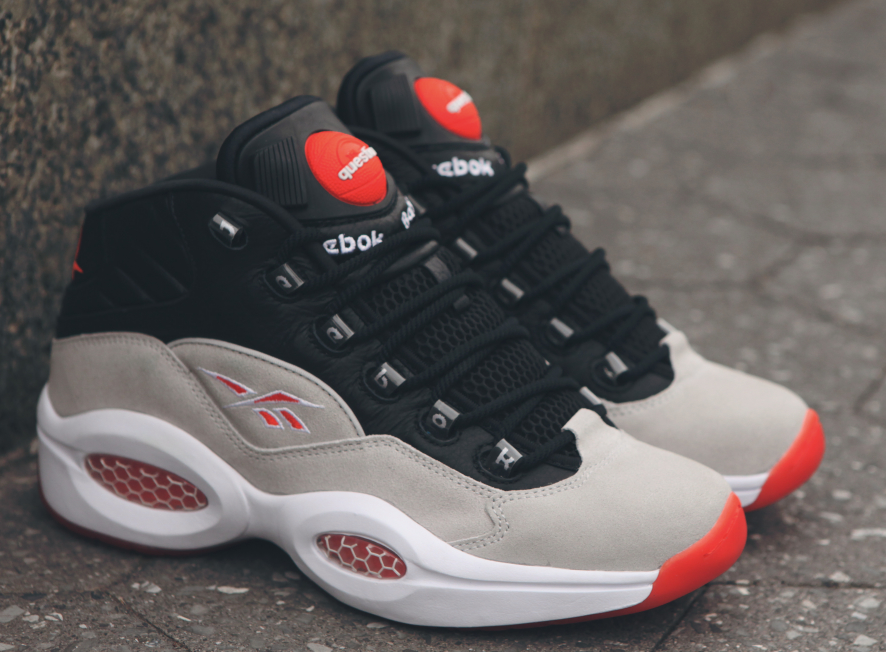 To help celebrate the 25th Anniversary of The Pump technology we combined our Pump custom fit technology with some of the most iconic shoes in Reebok's basketball history. The first launch of the four-shoe "Pump It Up" pack, The Pump Question takes inspiration from the Pump Omni Lite that was made famous in 1991 by Dee Brown's no look dunk and fuses it with basketball legend Allen Iverson's signature shoe, the Question.
On December 24th you will have the opportunity to pick up a pair of this limited edition Pump Question at Jimmy Jazz, Shiekh Shoes, DTLR or Reebok.com for $174.99.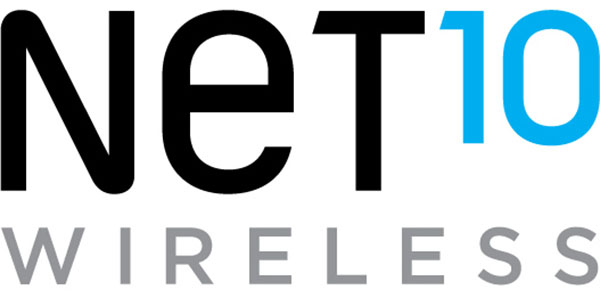 Signing up for wireless services sucks. It's like you're an elite football player in the days before free agency. The players union just isn't organized yet. You can't trust your agent. You're stuck with the team that drafted you (or you know, maybe you signed with them early in your career and now you're stuck). You can't test the waters and bring your talents elsewhere. And then there's that damn contract. It just binds you in ways you can't even understand or collective bargain against.
But it doesn't have to be this way. What if you're mobile provider functioned more like a restaurant and less like a tyrannical professional sports team owner? What if you could pick and choose your own plans, change it all up whenever you want and achieve all this flexibility without a contract?
This is how Net10 Wireless is trying to do business. It's a smart approach to shake up the outdated service relationship that exists between wireless providers and their customers.
I used to sell cell phones back in college. I was terrible at it. Things were just so convoluted and confusing back then. The 2000s just got started and cell phone technology and service plans were totally ridiculous. You name it, things were silly. Imagine paying ten cents a text (and that's after using just a number pad to string along individual letters into words). Or how about local roaming charges? That's LOCAL roaming charges. God forbid you're on the freeway and you ping a cell tower the next town over. Yep, that'll be extra. Want to make an out of state call? Well you better make sure you do it from the hours of 5-10pm on weeknights only.
We've come a long way since those dark, early years of mobile, but there's still work to be done. There are still some outmoded practices that need to be done away with. We all know at least one person who's gotten burned with a crazy bill or some contract-busting stomach punch from a major wireless provider. Net10 Wireless is trying to simplify this stuff.
Net10 Wireless gives you two starting points. Show up with your own phone or buy a new Android phone from them. These guys partner up with the nation's top four carriers so you get a familiar level of coverage across the country. Then you pick a plan. If you want to change your phone or plan at a future date, you can do it without any silly penalties.
You got options on the plans. You can go with a) unlimited talk, text and/or data, b) unlimited international long distance, c) 30-day plans, d) pay-as-you-go plans.  Option A ranges from $35-$75 a month. Option B comes in at $65 a month. Option C ranges from 200 minutes/month for $15 up to 1000 minutes/month for $25. Option D has longer carry over periods and ranges from 200 minutes for $20 to 1500 minutes for $100 that's good for 180 days.
So yea, you got choices. It may seem a bit complicated at first, and sure there's some obvious fine print and whatnot, but those prices are cheap, man. If you're worried about data usage, most phones allow you to set limits and alerts on this sort of stuff.
If you're shopping for someone who needs a new plan, this is worth testing out. If you find yourself in-between mobile providers, check these guys out. If you ever consider getting a second line, this is definitely a smart option.
Mobile phones aren't magic anymore. Phones got smarter. It's about time that phone plans got smarter, too.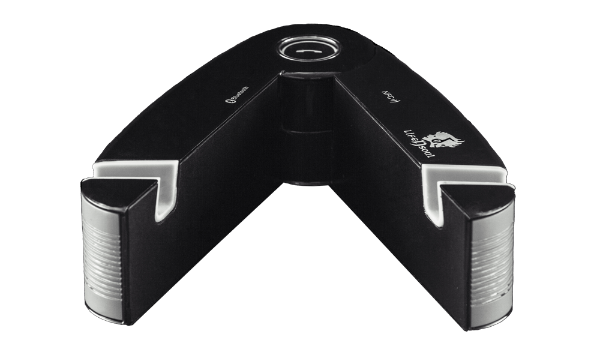 If you're like me, the actual week of Christmas is when you knock out the bulk of your holiday shopping. Sure, there may be a random gift that you pick up ahead of time, but most of us don't think ahead like this. We wait until the ultimate last moment, grab something just in time, and tell ourselves, next year will be different. We know this is isn't true, but that's a holiday routine that most of us can relate to.
So what sort of options are you looking at for last minute gift purchases? I'm of the opinion that you just can't go wrong with a wireless speaker. Who would be upset with gift like this? Nobody, that's who. Everyone's carrying gigabytes of music around in their pocket these days and we all consume insane amounts of tunes and videos on the regular through phones and tablets and so on. If you're wondering what to get that special someone who likely owns a smartphone or tablet, check out the Life n Soul BM211 Bluetooth Stereo Speaker.
It's hard to think back to a day when Bluetooth speakers weren't the norm. Auxiliary cables and dedicated, immovable home stereos are just so old hat now. How can you be expected to listen to music or watch videos from one dedicated spot in your house? That's madness. You want to be able to stream Homeland in your kitchen while you're doing dishes. You want the ability to bump music at a picnic in the park without lugging around a boom box. The Life n Soul BM211 Bluetooth Stereo Speaker is good for these things.
The speaker itself is lightweight, but still packs a punch. It's collapsible, so you can easily toss it in a bag or a large jacket pocket. The thing I like the most about this speaker is that it doubles as a phone/tablet stand. Open it up, turn it on, connect your device and couch that baby in there. Boom – instant portable HBO GO machine.
The sound quality isn't terrible. This isn't some $4,000 high-end accessory, here. The Life n Soul BM211 Bluetooth Stereo Speaker leans more toward convenience and functionality than audiophile-approved luxury. But so what. It does the job, it doesn't sound tinny and the volume reaches reasonable, room-filling levels, especially for the size.
The price isn't all that bad either. You can pick this guy up for around $79 all over the place. There's even still time for expedited shipping, so get on it!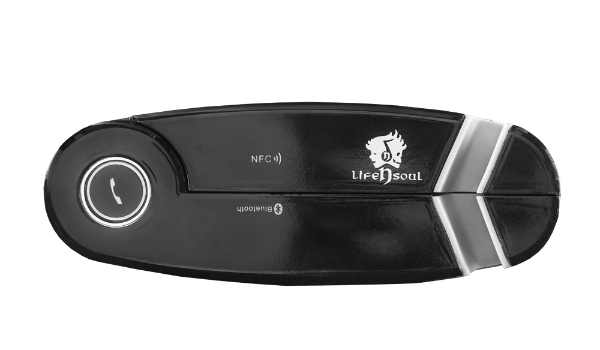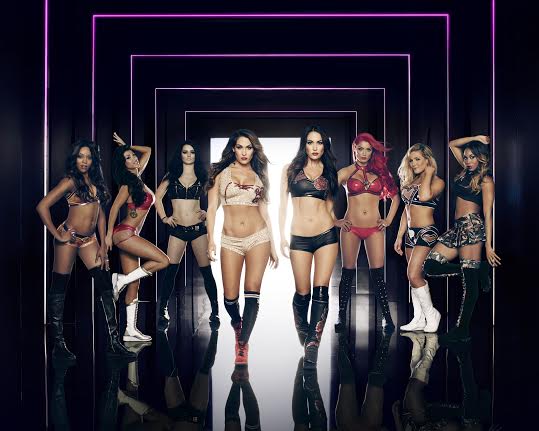 When Total Divas returns with all-new episodes on January 4 at 10pm ET, a new duo emerges to shake up the dynamics of the cast: WWE® Diva Alicia Fox™ and WWE Diva Paige™.  Former WWE Divas Champion, Paige, is a raven-haired Diva who preaches a simple message: she wants to mix it up in the ring. She first began battling when she was 13, following her family of English wrestlers, and gained prominence inside the WWE's NXT Division, as the first NXT Women's Champion. Similarly, the stunning and lithesome Alicia Fox has proven herself to be far more ferocious and eccentric than anyone ever expected. The talented Ms. Fox has etched her name in WWE record books as the first African-American woman to win the Divas Championship. Together, the two ladies, along with friend WWE Diva Rosa Mendes™, form a clique in the locker room that rivals the Bella Twins™ and WWE Diva Cameron™ (Ariane), leaving Natalya™ (Nattie) stuck in the middle.
As season three progresses, a longtime feud between Ariane and Alicia forces the two Divas to go head-to-head. On the couple's front, the newly crowned WWE Divas Champion Nikki Bella™ and WWE Superstar John Cena®, are on the outs after he blindsided her with the idea that they may not be meant for each other. Brie Bella™ also has to confess to Nikki that she went behind her back and confronted Cena about his stance on marriage that lead to the couple's turmoil. Newlywed Eva Marie™ struggles with some surprising health and body image issues, while Brie seriously considers giving up her exciting career for a more domestic life. The locker room gets awkward when Rosa misreads another Diva's outgoing personality as romantic overtones and tries to pursue a relationship. In addition, as Nattie deals with her imploding marriage and its subsequent fallout, she looks to family and friends for support and a new place to live – away from her husband WWE Superstar Tyson Kidd™ (TJ).
All-new episodes of Total Divas start Sunday, January 4, 2015 at 10pm ET, before returning to its regular time slot at 9pm beginning January 11.