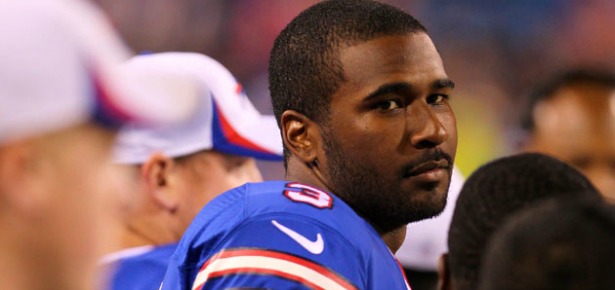 Every year the NFL gets an influx of new talent. 254 names were called in the draft and countless other undrafted players have injected fresh blood into the league. Eleven QBs were drafted in 2013. The first QB to have his name called with the 16th overall pick was EJ Manuel out of Florida State.
The Bills have needed an answer at the QB spot for some time. They paid Ryan Fitzpatrick the big bucks, but he didn't pan out. There was some question as to whether or not Manuel would start right away, or if he would even be healthy enough to play in the opener.
Well the Jeff Tuel era didn't get rolling in Buffalo. Manuel started the season with a fiery showing that nearly resulted in an upset over New England. He followed that up with a come-from-behind victory against Carolina, a performance that earned him Pepsi Next NFL Rookie of the Week honors for week 2. It was an emotional victory for EJ to say the least, and the comeback win was that much sweeter for him because his father was in attendance to see it live.
We had a chat with EJ last week before he squared off against the Jets. That game didn't go so well for him, but the Bills still had a chance to win it late. EJ talked about the Pepsi NEXT Rookie of the Week voting, where fans can visit NFL.com/rookies to vote for their favorite rookie performers on a weekly basis. We also discussed Bobby Bowden, the differences between college and the pros, EJ's immediate success and Buffalo's playoff prospects.
Check out the video:
The wait is over. Brody, Saul, Carrie and her crazy jazz freak outs are back for the start of season 3! Tune in this Sunday at 9pm EST/PST to catch the series that took home Emmys for Outstanding Writing for a Drama Series and Best Actress.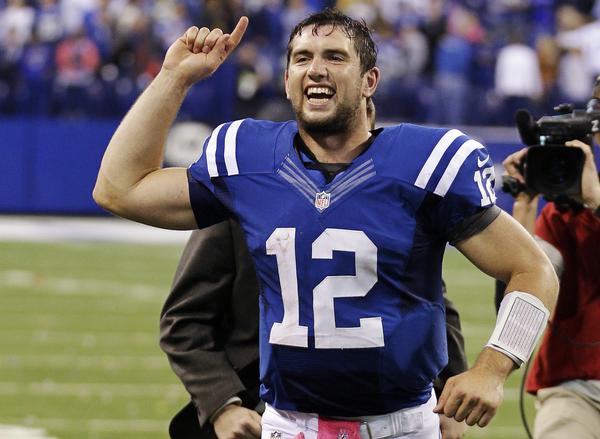 San Francisco -3.5 At St. Louis
These two teams played in some tight games last year. The first matchup ended in a tie and the second game was a win for the Rams at home. I don't think the Rams are going to get blown out here, but the edge does go to the visiting team.
Pick: Niners -3.5
Pittsburgh -2.5 Minnesota in London
Someone has to win! Pittsburgh's offense finally showed some life last week. Heath is back and the Steelers finally get to see what their prized rookie running back can do behind a dreadful line.
Pick: Steelers -2.5
Baltimore -3 At Buffalo
I really want to believe the Bills can hang here, but the Ravens just look like the more complete team.
Pick: Ravens -3
Cincinnati -4.5 At Cleveland
Man, Hoyer looked pretty good last week. Getting Josh Gordon back certainly helped, but this new look Browns squad could put up a fight. Still, you have to like what the Bengals are all about. They blew a two score lead and then overcame a two score deficit to beat a solid Packers squad. That's not something the old Bengals could've achieved.
Pick: Bengals -4.5
Indianapolis -8.5 At Jacksonville
The Jags are -64 in point differential through three games. Ouch. It's gonna be a long season in Jacksonville.
Pick: Colts -8.5
Seattle -2.5 At Houston
We all know that the Seahawks are a different team on the road. These two teams match up pretty well offensively, but the Texans allow 27.3 points per game and the Seahawks have allowed an average of 9 points per game. Seahwks get the edge, even on the road.
Pick: Seahawks -2.5
At Tampa Bay -2.5 Arizona
Josh Freeman has been yanked. The Mike Glennon era begins amid some cloudy conditions. Vincent Jackson and Mike Williams are both hobbled by injury. Schiano comes across as a guy who's feeling the pressure. Hot seat talk continues after this week's loss.
Pick: Cardinals +2.5
At Detroit -3 Chicago
The Lions have two wins against two winless teams (the Vikings and the Redskins), but when Reggie Bush is in there, this offense looks pretty scary. The Bears jumped out on top of the hapless Steelers on Monday, but they let Pittsburgh back in and almost let one get away. I the Lions can move the ball against this defense, but the Bears come out on top and move to 4-0.
Pick: Bears +3
At Kansas City -4.5 NY Giants
If this game was in New York, maybe the Giants could right the ship. With so many things broken for the G-Men and Kansas City focusing on a conservative, mistake-free game plan while playing in front of a rabid fan base that has something to be excited about for the first time in years, it's hard to no go Chiefs here.
Pick: Chiefs -4.5
At Tennessee -3.5 NY Jets
Jake Locker had a bit of a breakout game last week, completing 23 of 37 passes for 299 yards a TD and adding 68 rushing yards and another TD on the ground in a comeback win over the Chargers. The Jets look like the most pedestrian 2-1 team in the league. Titans take this one.
Pick: Titans -3.5
Dallas -2 At San Diego
With these two teams matching up pretty well on the offensive side, the edge has to go to the team with the better D. Even though they're on the road, the Cowobys have the advantage here.
Pick: Cowboys -2
Washington -3 At Oakland
Finally a game that the Skins can win. Matt Flynn will have every opportunity to distinguish himself against the league's worst pass defense, but it won't be enough.
Pick: Redskins -3
At Denver -10.5 Philadelphia
The Broncos are steamrolling the league. The best passing offense in the league squares off against the best rushing team in the league. If the Eagles can avoid momentum killing turnovers, maybe they can survive. I think Denver will win, but not by such a wide margin.
Pick: Eagles +10.5
At Atlanta -2 New England
Pats as dogs? I'll take it.
Pick: Pats +2
At New Orleans -6.5 Miami
I'm really high on the Dolphins, but it's hard not to like what the Saints are doing right now. Heck, even the defense is working. They're only allowing 12.7 points per game. Saints hand the Fins their first loss of the season while staying undefeated.
Pick: Saints -6.5
Last Week: 7-8-1
Season: 19-27-2
Last Season: 136-121-5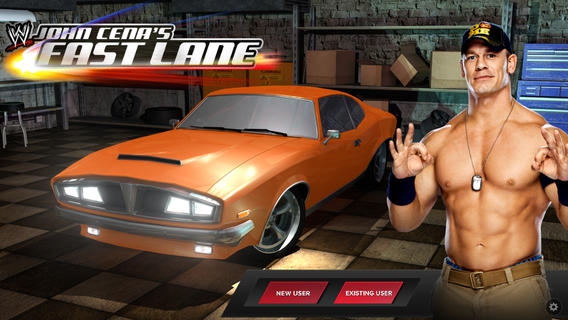 WWE, in partnership with WWE Champion John Cena, today announced its first-ever 3D mobile racing game titled WWE Presents: John Cena's Fast Lane. The free mobile app is available globally for download from Apple iTunes and Google Play for use on iOS iPad, iPhone, iPod Touch and Android devices.
"We are committed to giving our fans great experiences on every platform, and we are thrilled that WWE Champion John Cena, a car enthusiast, is at the helm of this new mobile app," said Perkins Miller, Executive Vice President, Digital Media,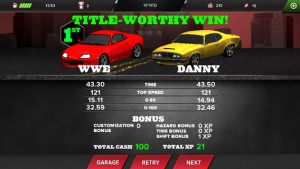 WWE.
"I'm excited to share my two favorite passions, WWE and cars, and bring this new racing experience to fans everywhere," said Cena.
Players enter the game as young street racers, crushing the quarter-mile, with sights set on being the best in the world. Cena takes players under his wing, passing on knowledge he learned during his years behind the wheel. Players will get to challenge opponents in cities across the U.S., including shadowy figures from Cena's fictitious racing past who are bent on winning by any means necessary. Players will master the art of shifting on the track and customizing cars in the garage with Cena coaching along the way.
UPGRADES AND CUSTOMIZATION
Upgrade engines, tires, transmissions and turbo chargers.
Customize your car with NOS, decals, paint, ground FX and rims, then share photos of your ride on Facebook.
Level up to unlock 6 different vehicles, each with its own power profiles, gearbox ratios and ride.
RACING
Face more than 80 different competitors, including 10 challenging "boss" racers.
Before each race, size-up the competition's ride, then head to the garage to fine-tune your vehicle.
Shift, downshift or dodge to evade road hazards and obstacles in a totally unique racing simulation.
The app was built in partnership with Chaotic Moon Studios. For more information visit iTunes, Google Play or visit WWE.com.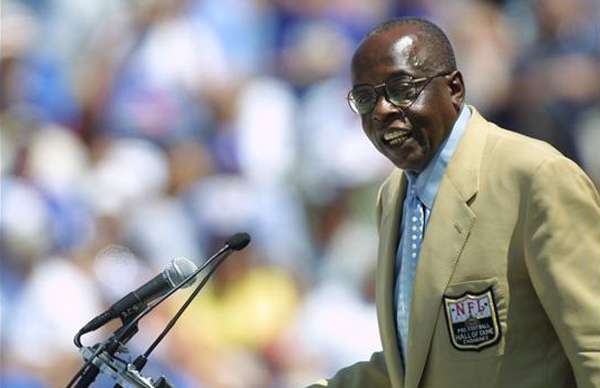 Deacon Jones, former NFL defensive lineman, Hall of Famer, and Orlando Florida football legend, was honored in his hometown community as part of a special program called "Hometown Hall of Famers" presented by the Pro Football Hall of Fame and Allstate. The event took place at Edgewater High School where Deacon grew up. Representatives of the Hall of Fame, Allstate, the Orlando community, and Deacon's friends and family will be in attendance.
Elizabeth Jones, his wife was kind enough to speak with me about her late husband's career, the hometown ceremony and what it means to their family and his legacy.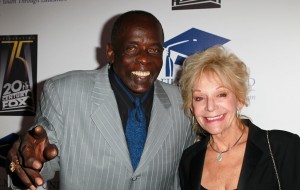 Art Eddy: Can you tell me about the "Hometown Hall of Famers" event that is presented by the Pro Football Hall of Fame and Allstate that is happening in Orlando to honor your husband?
Elizabeth Jones: It is really a great, great promotion. There are so many things that young people can learn about life from my husband. He was always preaching about where he came from and fighting very hard to become what he became and do be the best at what he could be.
So I think that Allstate sponsoring this event and going back to the hometown of these guys is a great educational tool. Hopefully it will not only promote the Hall of Fame, but it will be inspirational for some of the kids, if not all of them. Maybe it will push them to go into life and do good things.
AE: This is a great honor and I know Deacon would appreciate this event. What does this ceremony mean to you to honor Deacon's legacy?
EJ: So many thing have happened since he passed away. He was honored for things when he was alive, but since he has passed away there has been so many accolades and honors. Seeing now how much he was loved and really respected and how he helped out many people's lives in ways you don't even think about when he was alive is amazing to see.
I think he would be very, very pleased. I think for his legacy to continue in the place where he grew up would be especially poignant to him. As you know in the times in which he grew up are quite a bit different than they are now. Often times I think young people don't know it or they forget about it. I think that it would be a lot to him for them to maintain that knowledge and understand how far they come and what it means now.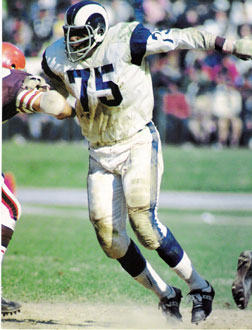 AE: Deacon had a very long list of accomplishment and accolades. What motivated him while he was playing in the NFL?
EJ: What motivated him more than anything else was where he came from and the times in which he grew up. Nobody thought that he could make it. Nobody gave him credit for being as good as other white people. You are well aware of the circumstances and it really annoyed him so much. It motivated him so much to prove to the world that he was not only as good as, but better than.
People in hometown believed he was a dreamer and he would never accomplish his goals. They thought his goals were something that wasn't accomplishable. He just refused to accept that. He would not accept the fact that he was lesser than anyone else. What also motivated him was anger. A lot of anger. It served a purpose for him.
AE: What do you think was your husband's greatest moment in his phenomenal career?
EJ: I think for him the greatest moment was when he was inducted into the Pro Football Hall of Fame on the first year of his eligibility. That was validation for him. You know that my husband was a very in your face kind of person. So that was a big deal to him. Getting into the Hall of Fame meant the world to him. People thought that he couldn't do it, but he felt like well here I am.
That was a huge accomplishment for him. When he started playing football in the NFL he never played to be a Hall of Famer. It wasn't a consideration. The fact that he was not only a Hall of Famer, but he achieved that in his first year eligibility was a great moment for him.
AE: Tell me about the Deacon Jones Foundation and the many great things your organization provides.
EJ: Deacon often said that he wouldn't know what his life would have become if he didn't get the opportunity to go to a good school and to further his education in ways some others don't get to. He wanted to give young people the opportunity and really level the playing field.
In terms of the Deacon Jones Foundation it was much more than a scholarship situation. We look to mentor them. We get them involved with corporate America. We introduce them to people in business that can mentor them as well. We teach them about giving back to their community. One of the things that Deacon wanted was to make sure these kids wanted the education we provided for them and give back to their community.
It is a very hands on program with a lot of different aspects to it. Primarily it was created to create leaders in the community and be able to help those in need.
AE: I know Deacon did a lot work with the military. What are some of the things beyond football you want people to know about Deacon?
EJ: Oh my gosh! He was so impressed with the soldiers. He went to Iraq and that scared the devil out of him. When he went to Iraq and saw the risks that these young people were taking. He loved the military beforehand and the fact that people would go into battle for thing that they believed in. It affected him very deeply. The last trip he took in Iraq made him want to be more involved in helping the military.
Deacon was really unique. He was big, bad, fierce, and tough. He was also the sweetest, warmest, and most caring person in the world.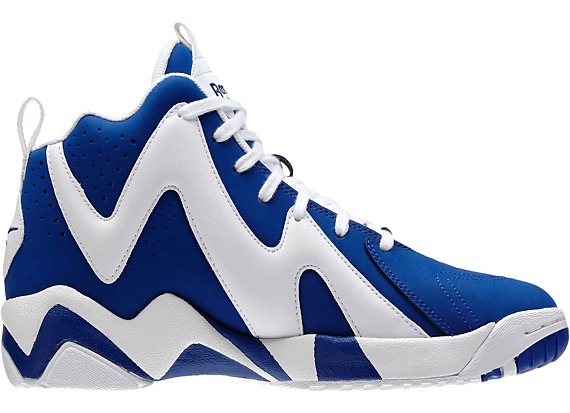 There are many kicks out there, but the Reebok Kamikaze II will always stand out from the crowd. Reebok teamed up with Shawn Kemp to create his signature sneaker. If you are old enough to remember Kemp's playing days in the NBA you know how he took it strong to the hoop. Many opponents got "posterized" when Kemp would slam home a dish from his teammate Gary Payton.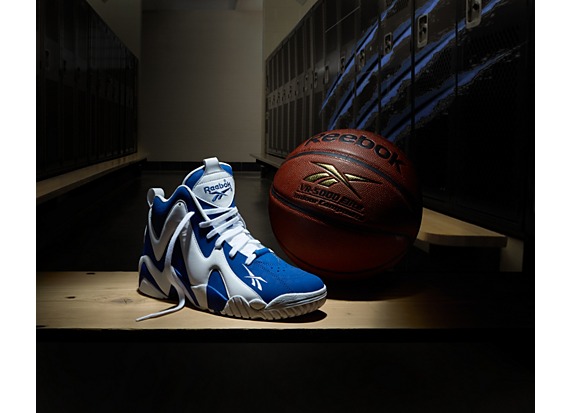 Reebok first came out with the Kamikaze II in the mid-1990s. Since last year Reebok has bringing back these killer kicks to sneakerheads looking to pick up a pair. This coloryway pays respect to Kemp's initial declaration of committing to the University of Kentucky. The sneaker has the Wildcat's colors blue and white. Reebok named this edition the "Letter of Intent."
The one time McDonald's All-American decided to take his talents to Lexington and wanted to make a name for himself in one of the all-time best college's for hoops. Unfortunately there were issues with his school records that redirected Kemp to Trinity Valley Community College.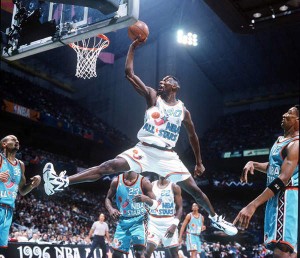 Kemp felt that he was ready for the pro level just after one semester and entered his name into the NBA draft. After that we all know what happened when he got into the league. Kemp was rocking the Kamikaze II during the 1995-96 season. Some of his fans will say that was his best year ever in the NBA.  He averaged a double-double that season. With all that success Shawn played in the NBA All-Star Game and along with Gary Payton led the Seattle Supersonics to their first NBA Finals appearance.
Kemp was a big fan of the Kamikaze II's and it showed with his production on the court. His sneaker had the Hexalite cushioning that gave the sneaker a lightweight feeling to it. Plus it provided him with impact resistance to help make for a successful landing every time he came back down from playing above the rim.
Just like back in the 90's these sneakers feature the Kamikaze zig-zag, but in the Kentucky themed colors of royal and white. Upon closer inspection of the sneaker you can see the inlaid brick pattern on the blue suede. The "Letter of Intent" Kamikaze II's are available at Reebok.com as well as places like Finishline and Eastbay.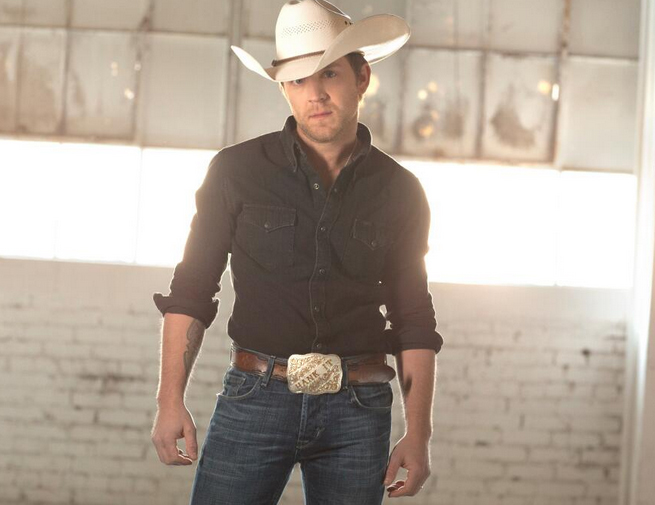 Country music singer Justin Moore recently released his highly-anticipated third studio album "Off the Beaten Path." His other albums are "Justin Moore" that was released in 2009 and "Outlaws Like Me" that came out in 2011.
In addition to his new album, Moore has also teamed up with Crown Royal to honor heroes across the country through the brand's Heroes Project. He recorded a song, titled "Heroes," specifically for the project, which is available to fans 21 years or older for free download only at CrownHeroesSong.com. For every download redeemed through Veteran's Day, Crown Royal will donate $1 to the Armed Forces Foundation.
Justin also loves college football. He is a huge fan of the Arkansas Razorbacks.
Justin was able to talk to me about his latest album, working with Crown Royal, and football.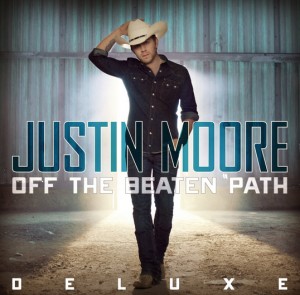 Art Eddy: First off I have to say congrats on the new album, "Off the Beaten Path." This is your third studio album. How do you feel you have evolved through the three albums?
Justin Moore: I think as an artist you understand what you want to do and say and be, and, in the same breadth, you understand what your fans expect from you. So I feel like I've done a better job of writing with all of that in mind. I stepped out on this album and took a couple of chances that on another album I probably wouldn't have. It's probably my most diverse album. It allowed me to stay true to who I am and grow the music to a level where we can grow our fan base to the level we hope to see it at.
AE: How long did it take for you to complete this latest album?
JM: It seemed like an eternity! We started working on it about 10 months after we put the last album out. It's a long process when you consider writing songs, finding songs and getting in there and recording them. We'll give this one a 6 to 10 month break and then go back to work.
AE: When you are writing a songs for the album how do you pick which ones will be the singles to be put on the radio?
JM: I lean on the folks around me a lot. My wife's been very influential in helping me pick songs, the record label, management, anyone's opinion is a good opinion because everybody loves music and everyone has their own opinion. So I just listen to the people around me.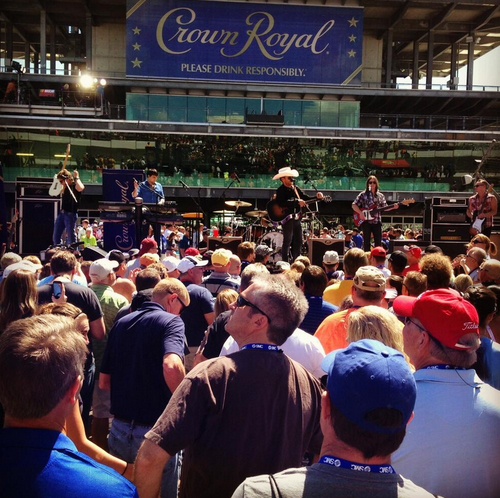 AE: I was fortunate to see you perform during the Crown Royal Presents the Samuel Deeds 400 at the Brickyard race weekend. You put on an outstanding show. Where are some of your favorite places to play?
JM: First of all, thank you very much. That was a lot of fun. Indy is always a lot of fun. If I had to choose one, it'd have to be Arkansas, it is where I'm from. Anytime I get to play at home or near my home it's always pretty special.
AE: Speaking of Crown Royal you teamed up with them for your song "Heroes." Can you tell me a bit about your collaboration with them?
JM: I was fortunate a couple years ago to get involved with Crown Royal and the "Your Heroes Name Here" program which honors a very deserving individual around the Brickyard 400. Coming into this year and knowing we're going to be involved again I wanted to do something more musically than what we did in the past and try and raise more awareness and make this program an even bigger deal than Crown Royal has made it alone.
We recorded "Heroes" and Crown Royal had a great idea to throw it up on CrownHeroesSong.com and every time somebody downloads it for free, Crown Royal will donate $1 to our Armed Forces Foundation. This is the kind of stuff that's easy to make happen once we have the idea. It's really cool and humbling for us to use our platform, both mine and Crown Royal's, to help people who are very deserving.
AE: I know you are a big Arkansas Razorback fan.  The team is 3-0 right now. You must be happy with the start of their season. Are you nervous about the injury to the Razorbacks QB, Brandon Allen at all?
JM: I am very nervous about the injury. Prior to the season I wouldn't have really thought much about the quarterback position because I hadn't seen him play since last year, but Brandon Allen's played really good this year and already early on has evolved as a leader. I know we're a little shaky in the backup position, but hopefully we will get him back sooner rather than later. As long as we keep handing the ball off to number 3 and number 32 I think we've got a good shot to win any ball game if they keep playing like they have been. I do hope Brandon gets back to healthy soon.
AE: Who is your all-time favorite Razorback?
JM: Wow! Oh man, I think I'd have to say my all-time favorite Razorback, as far as football goes, would have to be Taylor Wilson, our quarterback last year. What he endured and the way he led our team in the wake of the catastrophe that was Bobby Petrino, I thought he handled himself as a 21 year-old kid with a lot of class and I really commend him for that. Obviously he is a great football player, but that aside, I really respected the way he handled himself and the class that he displayed.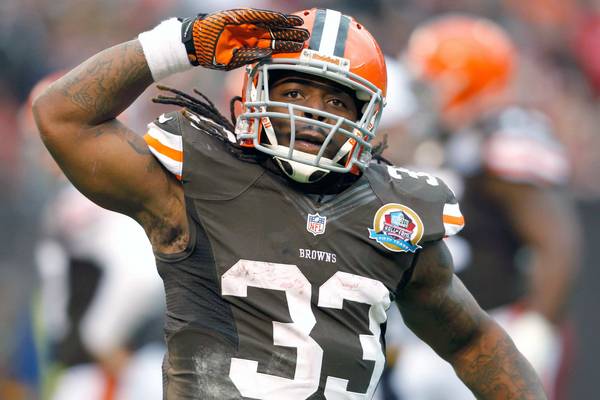 So entering Week 3 of the NFL season, 22 of 32 games have been decided by 7 points or less. That's nutty. Like, historically nutty. That shit just doesn't happen. It makes it difficult to be on point with the picks, man. But 8-8 is a big improvement from 4-11-1, so let's keep that trend rolling…
At Philadelphia -3 Kansas City
Andy Reid returns to Philly with the undefeated Chiefs. Philly's defense is not good. They've given up an average of 460.5 yards per game over the first two weeks. The Chargers and Redskins are the only two defenses that have allowed more yards. The Chiefs on the other hand have a pretty solid D, but I think the up-tempo attack of the Eagles will prevail here.
Pick: Eagles -3
At Tennessee -3 San Diego
Philip Rivers is looking sharp and the Titans are not. A league-worst 123 passing yards a game isn't gonna cut it. Chris Johnson's been dancing too much behind the line of scrimmage, Kenny Britt seems to realize his time in Tennessee is done, and Jake Locker's only completing 56 percent of his passes. The Chargers have put up 61 points in two games. San Diego spoils Tennessee's home opener.
Pick: Chargers +3
At Minnesota -6.5 Cleveland
Good news for the Browns – Josh Gordon is back. Bad news – they traded away their best offensive player. Trent Richardson will miss the start of the Hoyer era. Dude found out he was a Colt while listening to the radio. Stay classy, Cleveland! The Vikings don't look all that threatening, but the Browns seem to be playing for next year just two weeks into the season.
Pick: Vikings -6.5
At New England -7 Tampa Bay
The Pats offense has looked a bit weak so far, but they'll get it together.
Pick: Pats -7
Houston -2.5 At Baltimore
The Ravens may be without Ray Rice which is bad news for a team that's only averaging 2.8 yards a carry. The Texans can outscore this bunch.
Pick: Texans -2.5
At Dallas -4 St. Louis
These two teams are pretty evenly matched, but I like the Rams here. They've looked pretty solid so far, and I think they can take one in Texas.
Pick: Rams +4
At New Orleans -7.5 Arizona
The Saints play different in the comfort of their own dome. They should take this one without too much trouble.
Pick: Saints -7.5
At Washington -2 Detroit
Shootout city. The Redskins have the worst defense in the NFL. They've allowed 511.5 yards per game so far. Yikes. The Lions can score in bunches. With or without Reggie. Take the over and watch the fireworks.
Pick: Lions +2
Green Bay -2 At Cincinnati
The Packers have one of the most explosive offenses in football. The Bengals beat up on the Steelers at home, but their defense is going to have a difficult time bottling up Green Bay's multiple offensive weapons.
Pick: Packers -2
At Carolina -1 NY Giants
Two 0-2 teams try to turn things around, someone's gotta win, right? I think the Giants are the better winless squad.
Pick: Giants +1
At Miami -2.5 Atlanta
Toughest game of the week to call. Are the Fins for real? Can they contain Atlanta's passing attack? Can the Falcons get production out of their backup RBs with Jackson sidelined? I thought the Fins would be much improved this season, and I'm going to keep supporting their turnaround here.
Pick: Fins -2.5
At San Francisco -10 Indianapolis
Luck gets a new weapon and the Seahawks proved that the mighty Niners aren't invincible. Trent Richardson was already an angry runner. Now he's going to be even more motivated to destroy people. I think SF wins this one, but it'll be closer than a two score margin.
Pick: Colts +10
At Seattle -19.5 Jacksonville
What the what? Three score deficit in Week 3? Harsh bro! But the worst team in football competing up against the most legit home field advantage in the NFL? The Jags are gonna get trounced.
Pick: Seahawks -19.5
At NY Jets -2.5 Buffalo
I interviewed EJ Manuel earlier this week and when we talked about that near win against the Pats in Week 1, EJ said, "we don't want to become a shoulda, woulda, coulda type team." I love this guy. He's calm, collected, unnerved. EJ over Geno, Bills over Jets.
Pick: Bills +2.5
Chicago -2.5 At Pittsburgh
When the free agent lineman that you picked up off the street looks better than all four of your regular starters, your o-line is a mess. The Steelers need their high draft picks to show up and help. Miller and Bell won't be factors this week, but DeCastro and Adams need to start living up to their pedigree. Jarvis Jones too. Pittsburgh's offense is a mess: nowhere to run, Haley's getting yelled at by the team's best wide out, Ben needs more freedom to run the no huddle and call his own plays, etc. It's tough times all around in Pittsburgh, and the offense shoulders the bulk of the blame. I want to believe they can turn it around, but I really do have my doubts. Steelers as home dogs shouldn't happen though.
Pick: Steelers +2.5
At Denver -15 Oakland
The Broncos look scary good and the Raiders look borderline competent. This spread seems to fit just right. Denver can take away Oakland's biggest strength. The Raiders lead the league in rushing and the Broncos are first in the league against the run (that's what happens when you build large leads early). It all adds up to more time for Peyton to wreak havoc.
Pick: Broncos -15
Last Week: 8-8
Season: 12-19-1
Last Season: 136-121-5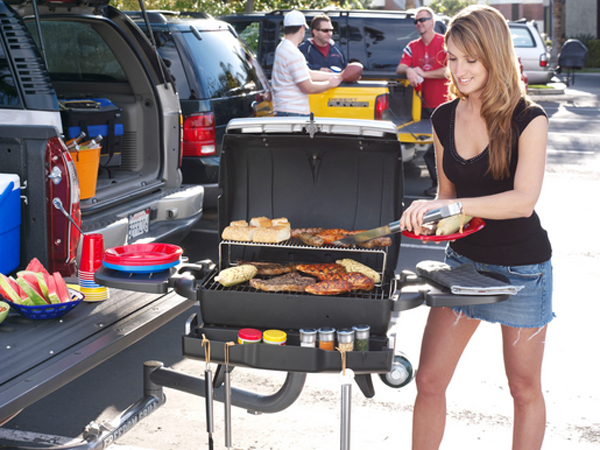 One of the most anticipated seasons of the year is finally here – Football Season! Since the final play of the Super Bowl last February, football fans have been waiting for the boys of fall to take the field. From tailgating, to fantasy league, to that amazing play that moves the chains, there's nothing not to love about the start of football season.
While watching the games on Saturday or Sunday here are a Kilbeggan cocktail recipes to help you enjoy it. For those of you who want to fight that Autumn chill while tailgating, Kilbeggan Irish Whiskey has a cocktail fit for the gridiron: the Kilbeggan Tailgater's Toddy. Whether you're grilling outside the stadium or kicking your feet up at home, the Tailgater's Toddy will warm you up on game day.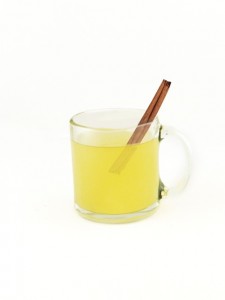 KILBEGGAN TAILGATER'S TODDY
INGREDIENTS:
2 parts Kilbeggan Irish Whiskey
1 part DeKuyper Buttershots
Hot water
METHOD:
Build all ingredients into a pre-heated coffee mug.
KILBEGGAN AUTUMN ELIXIR
Recipe by Anna Walsh, of the Long Island Cocktail Bar in Cork, Ireland.
INGREDIENTS: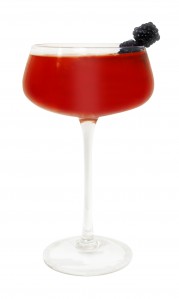 1 1/2 Parts Kilbeggan Irish whiskey
1/2 Part Yellow Chartreuse
1/2 Part Lemon Juice
3/4 Part Honey Syrup (2 parts honey, 1 part water)
3 Blackberries
METHOD:
Muddle blackberries with honey syrup in a shaker base. Add the rest of the ingredients and ice, shake and double strain into a chilled coupe glass. Garnish with lemon zest and blackberries.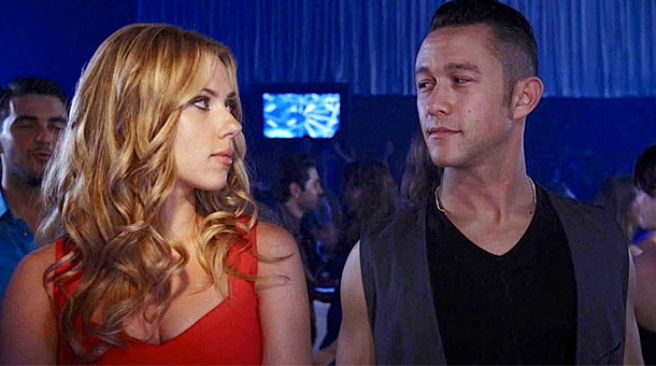 Jon Martello (Joseph Gordon-Levitt) is a strong, handsome, good old fashioned guy. His buddies call him Don Jon due to his ability to "pull" a different woman every weekend, but even the finest fling doesn't compare to the bliss he finds alone in front of the computer watching pornography. Barbara Sugarman (Scarlett Johansson) is a bright, beautiful, good old fashioned girl. Raised on romantic Hollywood movies, she's determined to find her Prince Charming and ride off into the sunset. Wrestling with good old fashioned expectations of the opposite sex, Jon and Barbara struggle against a media culture full of false fantasies to try and find true intimacy in this unexpected comedy written and directed by Joseph Gordon-Levitt.
Enter below to win this prize-pack that include the following items:
$30 Fandango gift-card
Don Jon mints
Don Jon air freshener
Don Jon branded tank top
Don Jon branded tissues
Don Jon branded gym bag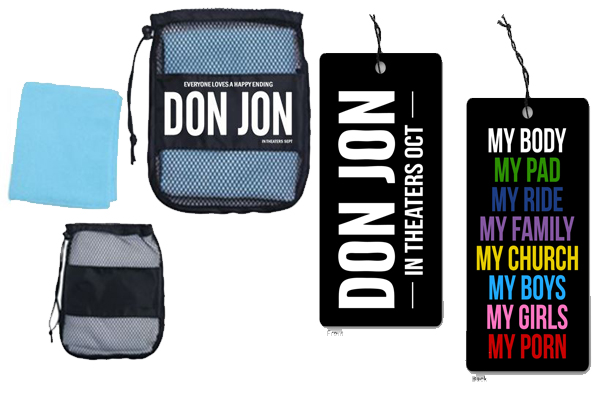 To enter, just follow us on Twitter (@MANjr) and drop us an email below. Good luck!