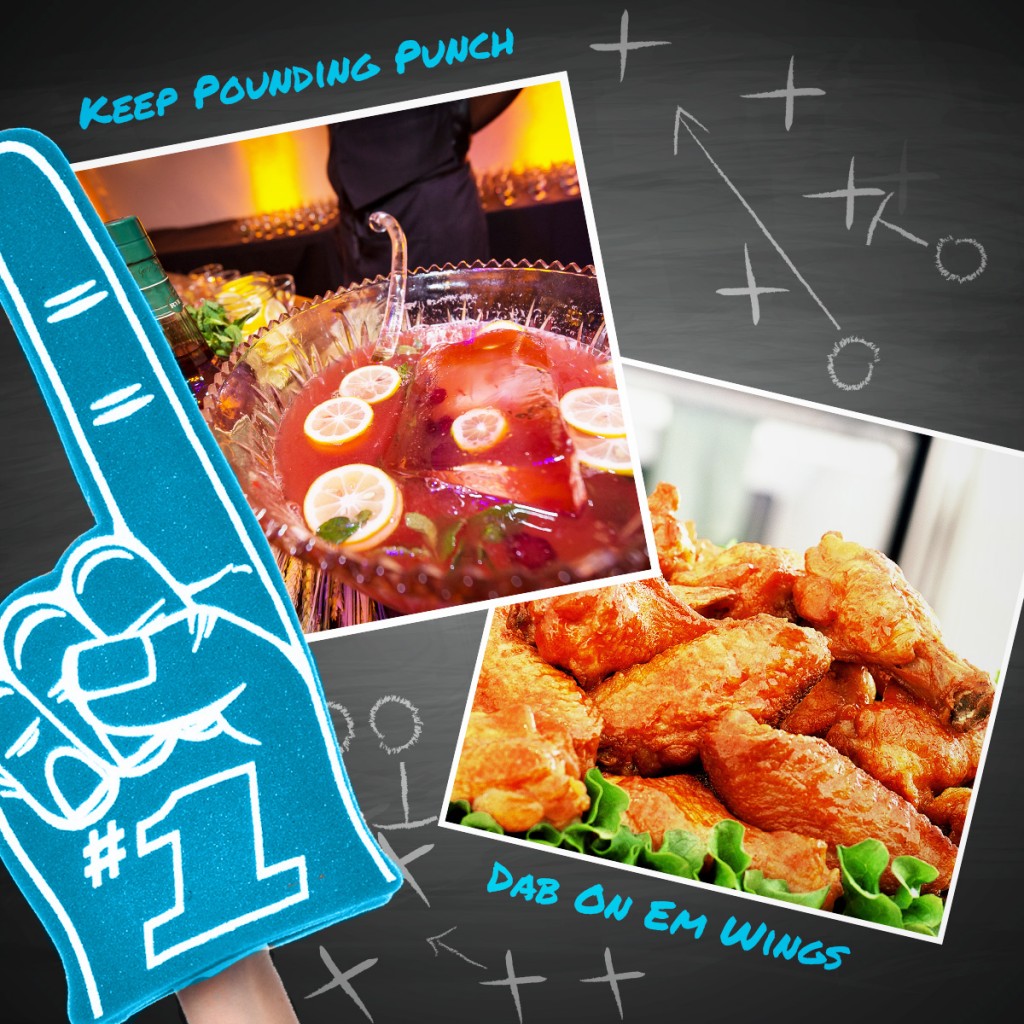 Next weekend all eyes will focus on the city of Santa Clara. That is where the final game of the football season will take place. If you are rooting for Carolina then you should make the Keep Pounding Punch with the Dab On 'Em Wings. If you want Denver to win enjoy the Orange Crush Punch and Bucking BBQ Bites.
If you have no horse or cat in the race then why not create the the Golden Gate cocktail. Bulleit Bourbon is deeply tied to the Bay Area through founder Tom Bulleit's love for the city. In fact, Bulleit Rye was created in direct response to requests from the San Francisco bartending community. As always please enjoy responsibly.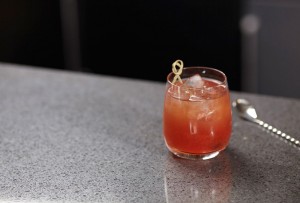 The Golden Gate
Ingredients:
1.25 oz. Bulleit Rye
0.5 oz. blackberry syrup
2 dashes bitters
Directions: Add ingredients to an ice-filled rocks glass. Stir and serve.
Keep Pounding Punch (Serves 25)
*recipe created by Kevin Deidrich
Ingredients:
750 ml. Bottle of George Dickel Rye
10 oz. Lemon Juice
5 oz. Ginger Syrup
15 oz. Sparkling Water
7 tbsp. Simple Syrup
Muddled Raspberries
Muddled Mint leaves
Directions:
Mix ingredients in punch bowl, add muddled fruits, chill and serve with ice.
Dab On 'Em Wings
Ingredients:
.3 cup Crown Royal Canadian Whisky
.3 cup Honey
.25 cup Soy sauce
2 Tablespoons Thai chili sauce
1 packet (0.75-ounce) stir-fry seasoning
2 teaspoons crushed garlic
4 pounds chicken wing drumettes
3 scallions (green onions), finely chopped (optional)
.25 cup chopped peanuts (optional)
Directions: In a large bowl, combine whisky, honey, soy sauce, chili sauce, stir-fry seasoning, and garlic. Add drumettes, tossing to coat. Cover with plastic wrap and marinate in refrigerator for at least 3 hours, preferably overnight.
Set up grill for direct cooking over medium-high heat. Oil grate when ready to start cooking. Let drumettes stand at room temperature for 30 minutes. Place on hot, oiled grill. Cook for 12 to 18 minutes or until cooked through, turning occasionally. Transfer chicken to a platter. Sprinkle with chopped scallions and peanuts (optional).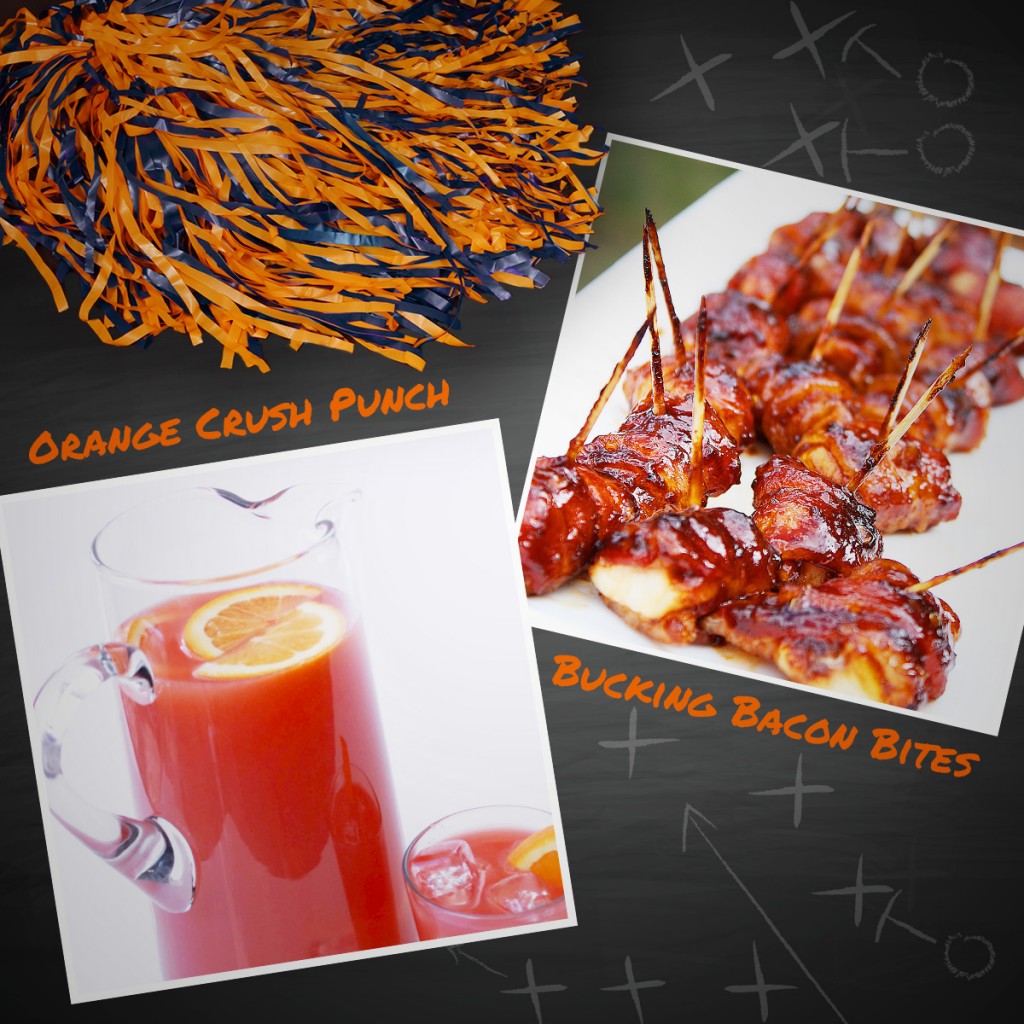 Orange Crush Punch (Serves 6):
Ingredients:
9 oz. Captain Morgan Coconut Rum
9 oz. Orange juice
6 oz. Cranberry juice
3 oz. Ruby red grapefruit juice
Directions: Combine all ingredients including Captain Morgan Coconut Rum in a pitcher and stir.
Bucking BBQ Bites
*recipe created by George Johnson from The Comfort of Cooking
Chicken Recipe:
Nonstick cooking spray
2 boneless, skinless chicken breasts, cut into 1-inch cubes
8 oz. (half pound) bacon, cut into thirds
1/2 cup Spicy Sweet BBQ Sauce (recipe below)
Toothpicks
Instructions: Preheat oven to 300 degrees. Line a large baking sheet with aluminum foil. Spray lightly with cooking spray. Wrap each chicken piece with a small strip of bacon. Secure with a toothpick and place on the baking sheet. Brush with BBQ sauce. Bake for 15 minutes. Remove pan from oven, brush bites with more BBQ sauce, and return to oven. Bake for 15 more minutes. Serve warm.
Sauce Recipe:
1 1/2 cups brown sugar
1/2 cup chile sauce
1/2 cup Captain Morgan Original Spiced Rum
1/4 cup low-sodium soy sauce
1/4 cup ketchup
1/4 cup Worcestershire sauce
2 garlic cloves, crushed
1 teaspoon ground dry mustard
Ground black pepper, to taste
Instructions: Combine all ingredients in a medium saucepan over low heat. Bring to a boil. Reduce heat and simmer 30 minutes, or until thickened as desired. Stir occasionally. Use immediately as you wish, or store in refrigerator until ready to use.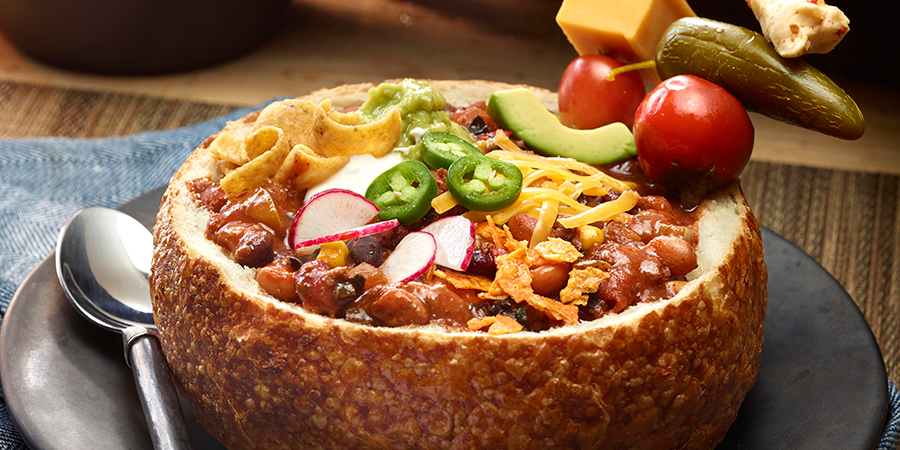 If you don't know this by now I am going to tell you. The football game that is happening on February 7th is a big deal. It is the 50th anniversary of their championship game. So with that notion everyone who is throwing a party is going all out with their food preparations.
What are you going to make? If you need an idea, Hormel has got a super recipe for you to make. It is the Chili Bowl 50. As Hormel says this chili contains 50 ingredients in one bowl of chili for culinary awesomeness!
The Chili Bowl 50
SERVINGS: 16
INGREDIENTS
¼ cup chili powder
2 tablespoons instant espresso powder
1 tablespoon ground cumin
1 tablespoon kosher salt
2 teaspoons freshly ground pepper
2 teaspoons ground coriander
2 teaspoons smoked paprika
1 teaspoon garlic powder
1 teaspoon garlic salt
1 teaspoon paprika
1 teaspoon ground cayenne pepper
1 teaspoon ground cinnamon
1 teaspoon celery seed
1 teaspoon dried oregano
1 teaspoon crushed red pepper
1 teaspoon parsley flakes
2 tablespoons olive oil
½ large yellow onion, chopped
2 tomatillos, chopped
4 cloves garlic, chopped
½ green bell pepper, chopped
½ red bell pepper, chopped
½ yellow bell pepper, chopped
2 celery stalks, chopped
2 carrots, peeled and chopped
½ poblano pepper, chopped
2 jalapeños, chopped and seeded, if desired
½ cup green onions, chopped
1 pound lean ground beef
¾ pound HORMEL ALWAYS TENDER pork tenderloin, cut into 1-inch pieces
1 tablespoon tomato paste
2 (15-ounce) cans HORMEL Chili No Beans
2 cups water
1 (15-ounce) can diced tomatoes
1 (15-ounce) can tomato sauce
1 (14-ounce) can kidney beans, drained and rinsed
1 (14-ounce) can garbanzo beans, drained and rinsed
1 (14-ounce) can pinto beans, drained and rinsed
1 (12-ounce) bottle beer
1 ½ cups chopped butternut squash
½ cup LA VICTORIA roasted pepper salsa
½ cup LA VICTORIA enchilada sauce
1 (5-ounce) can VALLEY FRESH chicken breast, drained
¼ cup masa harina
2 teaspoons HERB-OX beef granules
1 cup finely chopped kale leaves
1 cup corn kernels
1 cup chopped fresh cilantro leaves
½ cup chopped fresh parsley leaves
Juice of ½ lime
Garnish with pickled jalapeños, sliced radishes, avocado, guacamole, sour cream, cheese curds, shredded Cheddar cheese, crushed tortilla chips, corn chips, if desired.
DIRECTIONS
1. In small bowl, combine chili powder and next 16 ingredients. Set aside.
2. In large skillet, heat oil over medium heat. Add onion and next 10 ingredients and cook 5 minutes or until tender. Set aside.
3. In large Dutch oven, cook ground beef 5 minutes. Add pork and cook 7 to 8 minutes.
4. Stir in 3 tablespoons reserved spice mixture and cook 2 minutes.
5. Add tomato paste and cook 1 minute.
6. Stir in next 14 ingredients. Bring mixture to a boil; reduce heat and simmer 25 minutes or until butternut squash is tender.
7. Stir in next 5 ingredients and cook 2 minutes.
8. Garnish with desired toppings.
9. Enjoy!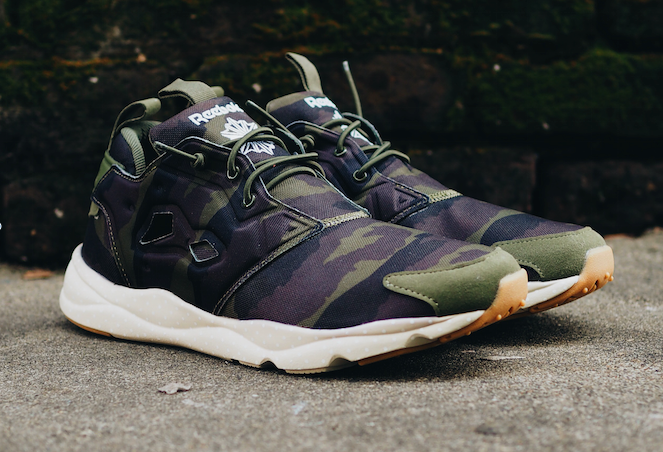 The Reebok Classic Furylite, which was adapted from the game-changing Instapump Fury of the 90's, is the perfect profile to incorporate fashionable treatments and bold patterns. This season, the Furylite Cloud Pack is the go-to shoe for those wanting to stand out from the crowd of dull styles. Inspired by the theme of "Order & Chaos", this trendy pack merges together two distinct and powerful patterns, clouds and camouflage, to highlight its sleek shape.
The Furylite already combines a cutting edge look with incredible comfort, perfect for sneaker heads looking to stay light on their feet. By adding pops of color and textural designs, the Furylite design is further elevated, giving it the urban edge that accompanies this contemporary running silhouette.
The Reebok Classic Furylite Cloud Pack is available for $74.99 at Reebok.com, Finish Line, Villa and Urban Outfitters.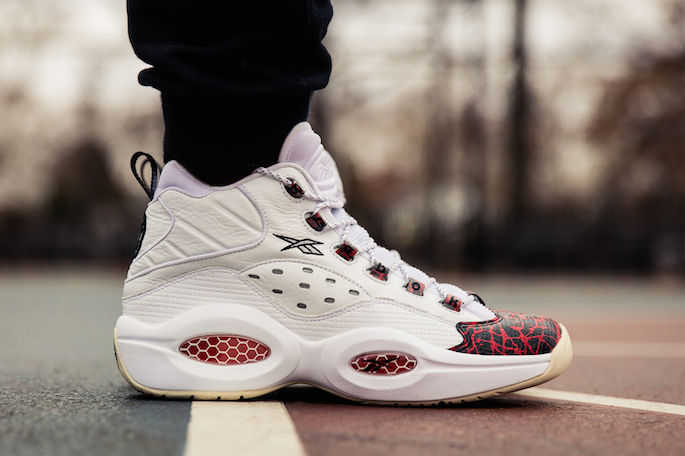 2016 marks the official 20 year anniversary since  Reebok and Allen Iverson first teamed up to release what has become one of the most iconic, on-court basketball sneakers of all time: The Question Mid.
To celebrate this incredible milestone, there will be 20 unique launches of the Question Mid throughout 2016 to commemorate Allen Iverson and the undeniable cultural impact he has had on basketball as well as culture in general.
Even before he stepped foot onto a professional basketball court, Reebok knew there would never be another Allen Iverson.  Determined to sign the once-in-a-lifetime player, Reebok actually designed a version of Allen's first signature shoe while he was still in college.  It was called The Prototype, and it was the first canvas upon which Reebok first dreamed "what-if".
Allen never wore the Prototype on court, but the shoe had only minor changes to the design before it became the first version of the Question Mid. The hi-cut Prototype features Reebok's revolutionary Hexalite technology and unique "?" branding on the back tab, which represents all the questions surrounding his career and whether Allen would eventually go pro.  Of course, Allen Iverson being the "Answer" to the "Question" showed all his critics wrong.
The Reebok Question "Prototype" will be available on Friday, February 5th for $200 at Reebok.com, Packer Shoes and Concepts.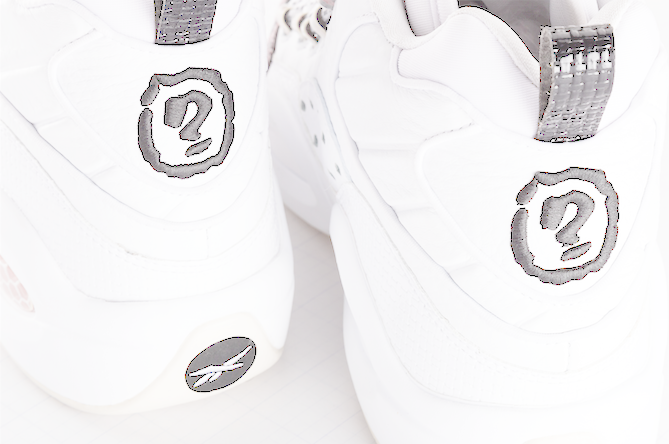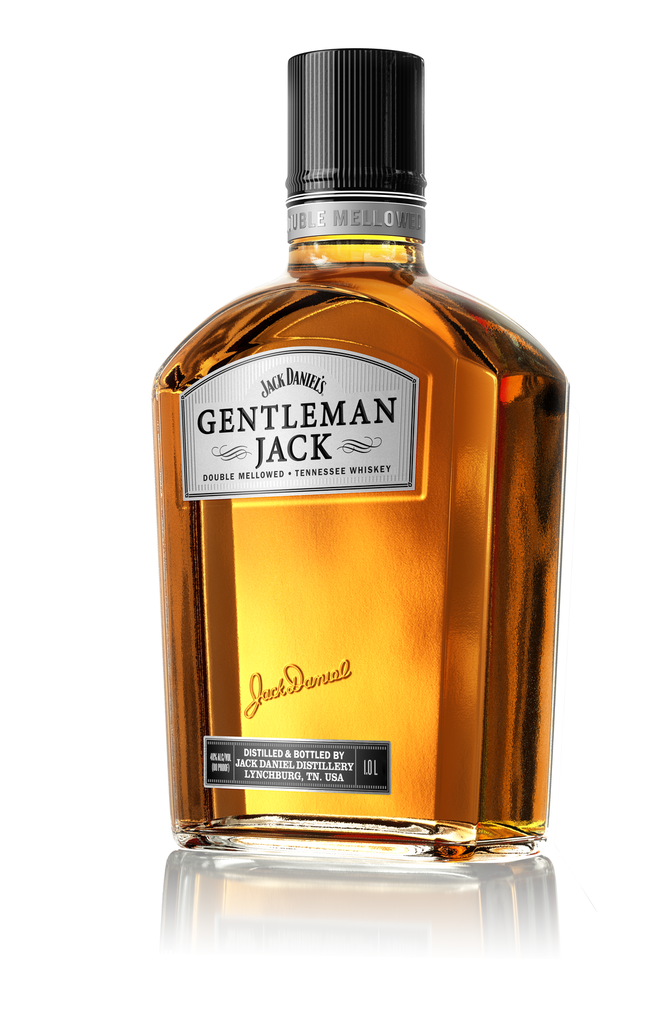 The teams are now set. We get to see the old veteran in Peyton Manning take on up and coming star QB Cam Newton. Who do you want to win? Is it the Broncos or the Panthers? One decision that is easy to make is having great drinks to go along with all the fantastic football food you will be eating during the game. This is where Jack Daniel's comes into play. Check out these cocktail recipes below. Plus if you are rooting for one of the teams there is a cocktail inspired from each team.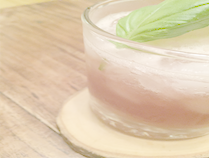 Pigskin Punch
750 ml Jack Daniel's Single Barrel Select
750 ml Aperol
750 ml Sloe gin
750 ml Pineapple juice
750 ml Hearty ginger ale
10 Dashes Paychaud's bitters
5 Dashes Angostura bitters
Directions: Combine all ingredients in a punch bowl right before service. Add a few ice cubes and stir. Stir over ice with a pineapple garnish.
The Sip & Dab
Take a drink in style with every Carolina touchdown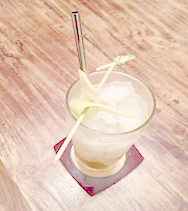 1 ½ oz. Jack Daniel's Gentleman Jack
½ oz. Giffard apricot liqueur
¾ oz. Fresh lemon juice
1 oz. Simple syrup
2 oz. Stiegl Radler or Mixwell grapefruit soda
Directions: Shake all but Radler. Strain into a Collins glass. Top with Radler. Stir. Garnish with a lemon twist.
Mile High Rush
Celebrate Denver with this refreshing cocktail
2 oz.  Jack Daniel's Single Barrel Select
¾ oz. fresh lemon juice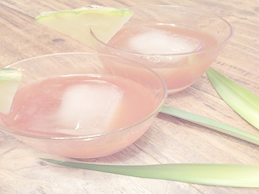 1 oz. Simple syrup
2-3 Basil leaves
1 Teaspoon plum jam
Directions: Add basil and press. Add remaining ingredients. Shake with ice and strain over fresh ice. Garnish with a basil leaf or sprig.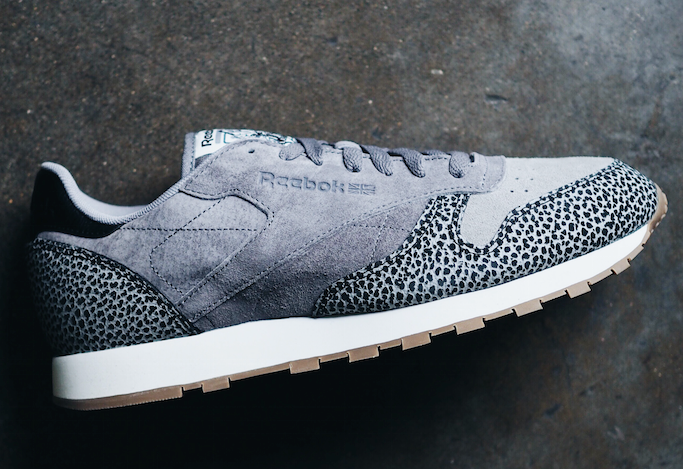 Reebok Classic has done it once again. The signature Reebok Classic style, the Classic Leather, takes on the wilderness this season in its playful safari pack. Reebok's name itself comes from the South African animal called the Rhebok, so it's only fitting that the heritage line pay homage to the primal history of the brand. The Safari pack is inspired by the animals and desert plains of Western and Southern Africa, incorporating animal print textile overlays and premium suede colors to bring out the richness of the safari landscape.
Vital features of the Classic Leather will stay consistent in these new styles, like the soft garment leather upper, providing superior comfort and feel, as well as a lightweight midsole and molded sock liner for durability and softness.
The Reebok Classic Leather Safari Pack is available for $79.99 at Reebok.com and Shoe City.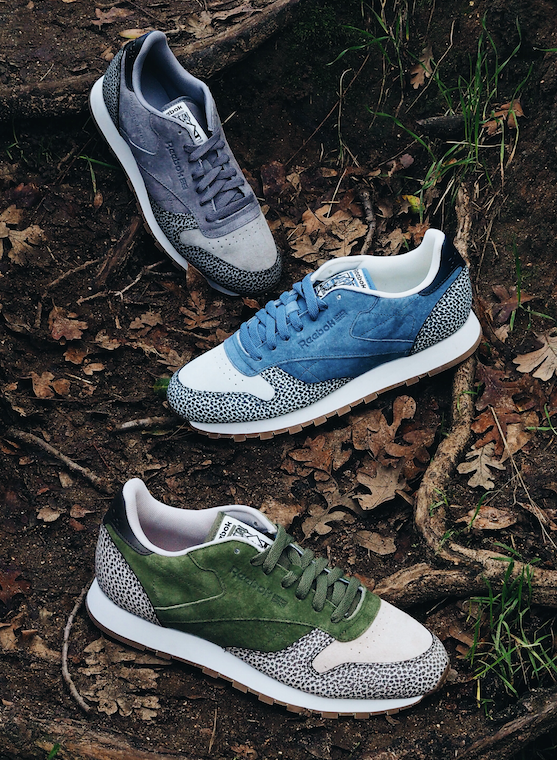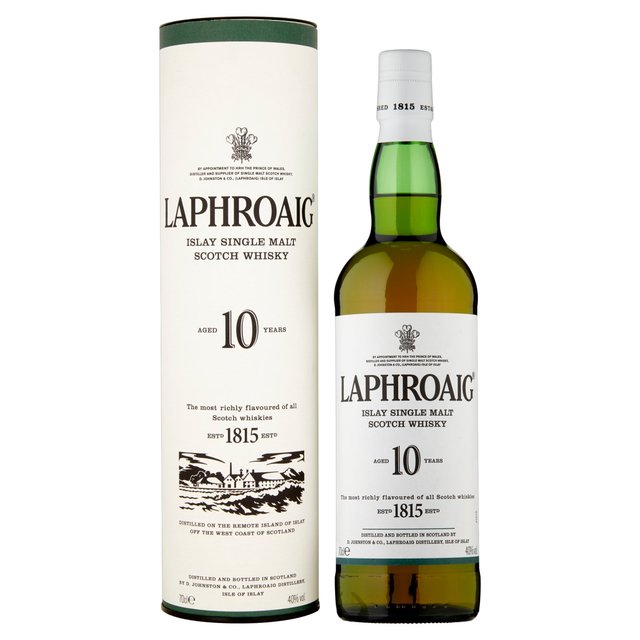 Here at MANjr we look to educate you with the arts and some history. Today marks the celebration of Burns Night. It is a day where people honor the life and poetry of the poet Robert Burns. He has written an abundance of Scots poems. The poet's birthday is January 25th, but people may celebrate his day at any time of the year. Burns Nights are most common in Scotland and Northern Ireland.
This year, Laphroaig Single Malt Scotch Whisky wants to help you get in the Burns Night spirit. The 200-year old Scotch whisky has launched a new video in honor of Burns Night 2016, the latest iteration of its internationally acclaimed #OpinionsWelcome campaign. Scottish poet Elvis McGonagall is featured in the video below called "Ode To Laphroaig," giving a nod to Robert Burns' renowned "Ode To A Haggis" traditionally recited on Burns Night.
To go along with the poem are two cocktails that would make Robert Burns proud.
Laphroaig Feast Toddy
Ingredients:
1 part Laphroaig 10 Year Old Single Malt Scotch Whisky
1/2 part ginger liqueur
3 parts hot apple cider
Fresh ground cinnamon
Directions: Build in a pre-heated coffee mug. Garnish with a lemon wedge studded with cloves and a dash of fresh ground cinnamon.
Laphroaig Ode To Scotland
Ingredients:
1 part Laphroaig 10 Year Old Single Malt Scotch Whisky
1/2 part maple whisky
1/2 part butterscotch liqueur
2 parts fresh pressed apple juice
Flamed orange peel
Directions: Shake all ingredients with ice and strain into a chilled cocktail glass. Garnish with a flamed orange peel.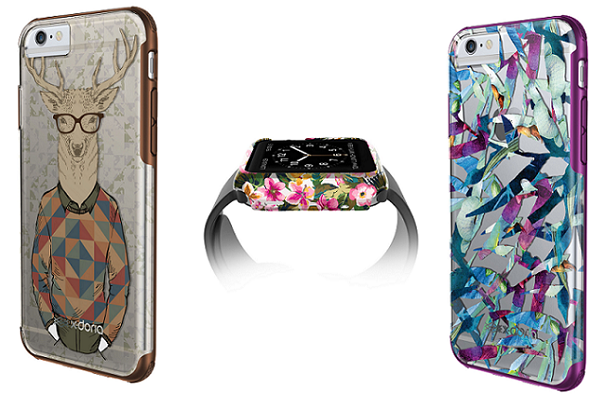 X-Doria, designer of fashion-forward accessories for mobile lifestyles, announces the availability of its new line of Revel cases for Apple Watch and iPhone 6/6s. Revel combines vibrant, fashion forward prints and functional design, keeping your device protected and stylish at all times.
Revel is snap-on fashion for Apple Watch, the slim-fitting case clips on easily and provides 360º protection from scratches and scrapes. Made from durable polycarbonate and featuring vibrant, fashion forward prints, Revel is the perfect way to protect and personalize the Apple Watch. Revel does not obstruct the Digital Crown or Side Button, so users can protect the Apple Watch and still fully access all features and functions.
Revel for iPhone is snap-on fashionable case with durable, co-molded protection. Enhance the look of the iPhone with bold, fashion-forward patterns that have real depth. Revel is extra tough on the edges, with reinforced bumpers that extend across the top and bottom edges of the iPhone. It's raised front edge keeps the screen off table tops and protected from surface scratches. With a wrap around, rubber bumper, the iPhone is protected edge-to-edge. Volume and lock buttons are covered and protected as well by the grippy, rubber frame. Packed with all these features, Revel is a very slim-fitting case that keeps the iPhone 6s/6 protected yet pocketable.
Revel Line for Apple Watch and iPhone 6/6s retails for $24.99 and $34.99 U.S. MSRP respectively and is available at x-dorialife.com.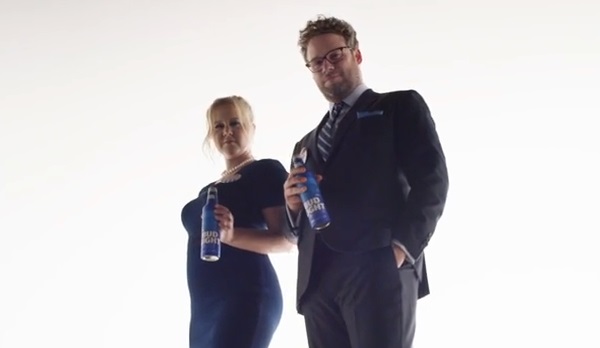 There are so many political ads and fake promises to make us all sick. We are getting tired of both the Republican and Democratic parties. How about a new party to believe in? The Bud Light Party steps onto the national stage today with a mission to unite modern beer drinkers. The new campaign from America's most inclusive beer brand will celebrate bringing people together – for fun – over a beer. The Bud Light Party is the first campaign to bring to life Bud Light's new "Raise One to Right Now" tagline, designed to provide a unique and light-hearted Bud Light perspective on timely cultural moments – starting with Super Bowl 50.
Right now there is nothing more timely or talked about than the presidential election. At a time when debates get heated and "unfriending" is at an all-time high, The Bud Light Party offers something everyone can agree on. A party that invites everyone. A party that knows how to party. A party that isn't a political party at all.
Leading this humor-based campaign is comedic duo Amy Schumer and Seth Rogen – the faces of The Bud Light Party. Starting with a Super Bowl ad and continuing in national broadcast and digital creative throughout the year, Schumer and Rogen will rally beer drinkers to put their differences aside and agree to agree on Bud Light.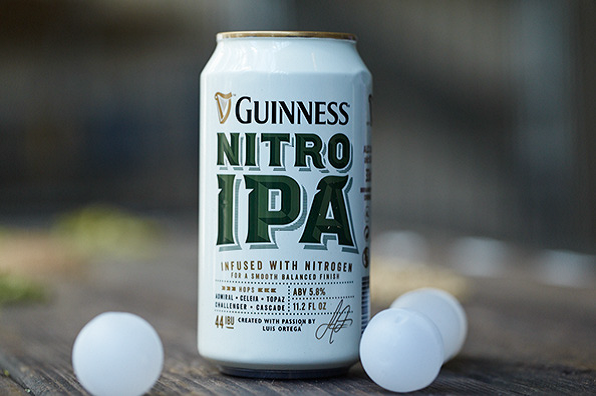 This Sunday is National Beer Can Appreciation Day. So why not celebrate with an iconic beer brand? In 1988, Guinness Draught launched in a can, using a revolutionary widget to recreate the famous creamy surge seen when Guinness is served from a tap. The widget won the Queen's award for technological achievement in 1991.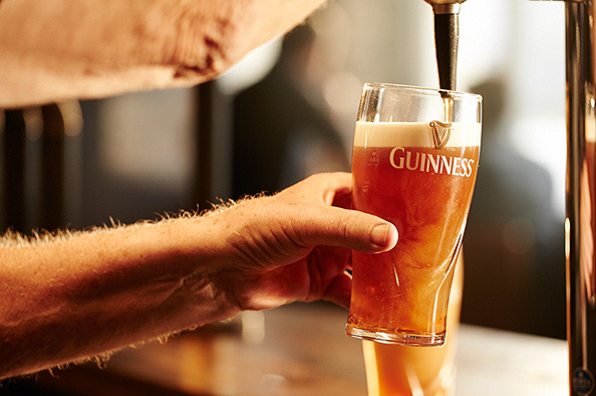 Since its inception, Guinness has always been a brand at the forefront of innovation from inventing nitrogenation more than 50 years ago to introducing the widget perfecting Guinness Draught in a can to the launch of Guinness Blonde American Lager last year, and now Guinness Nitro IPA. Nitrogenation is a trend gaining steam in the American beer industry, which is something Guinness pioneered more than 50 years ago.