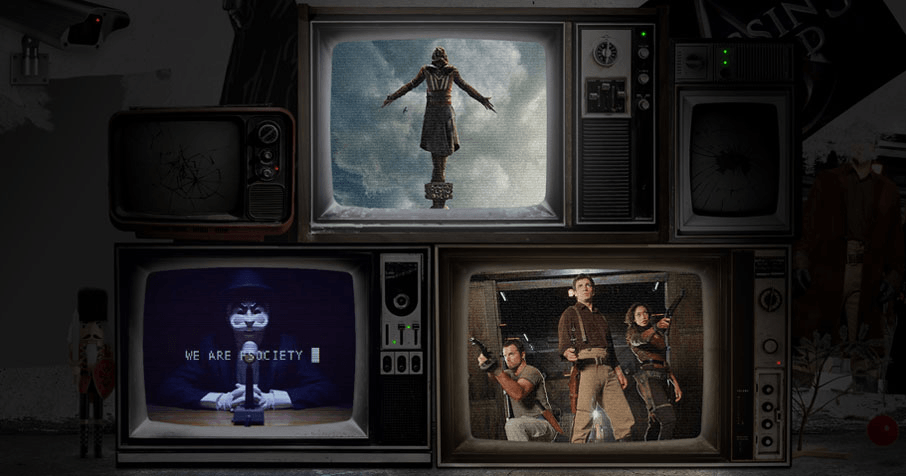 If you have a Loot Crate subscription then you already know about all of the goodness that was in each month's crate for 2016. December's crate did not disappoint. The theme was Revolution. Inside the crate were items from Assassin's Creed, Mr. Robot, and Firefly.
The Loot Crate for December has the following items; Assassin's Creed Exclusive Funko POP, Mr. Robot fsociety Shirt, Assassin's Creed Pin, Figure Fantasy Book by Daniel Picard and a Firefly Patch. All of these items are legit, but the one I loved the most was the Figure Fantasy book.
The author of the book is Daniel Picard. He likes to combines work and play in his series of whimsical figure art, bringing collectibles to life in countless imaginative ways. His dynamic portfolio of photography extends across genres, including pop culture, sports, and portraiture.
In this book he explores what his favorite pop culture heroes and villains are up to when they're not caught up in the battle between good and evil. This unique collection of meticulously composed images showcases a variety of comic book and movie icons in realistic and often hilarious everyday settings. Using fan-favorite figures from Sideshow Collectibles, Picard gives these classic characters a fresh twist, presenting them in perfectly arranged, to-scale environments that create believable scenes and tongue-in-cheek parodies. Among the gallery of memorable images are photographs of a Stormtrooper with a desk job, the Joker shopping for a Batman Halloween costume, and Harley Quinn taking a selfie.
Like what you see? Get a subscription. January's crate will focus on iconic ORIGINS of the greatest heroes the world has ever known. From DC Comics to Marvel to Nintendo you will be set for some awesome items! Plus there are different themed crates as well. There is a Loot Anime, Loot Gaming, Loot Pets, Firefly, and LVLUp. They even have limited edition Star Wars and Call of Duty crates. You can pick out the best one that fits your style and your budget. Go to www.lootcrate.com for more info on each one and to start your subscription today!