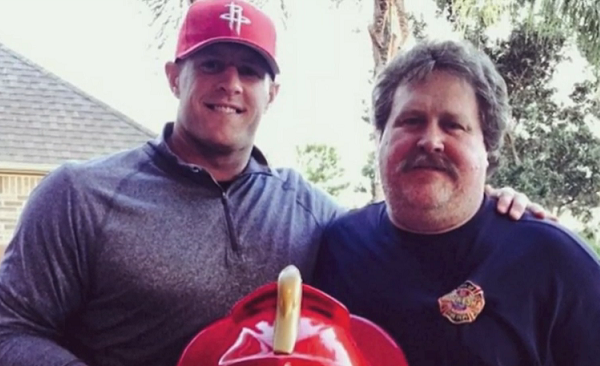 JJ Watt is known for his intense training. So it is no wonder that he trained with firefighters. Watt  can land a 61-foot box jump, squat 700 pounds and routinely lead the NFL in tackles, but can he make it through firefighter training in the heat? John Watt, retired firefighter, joined his son to help him take in the challenge on behalf of the Gatorade Beat the Heat educational campaign.
JJ visited his hometown fire department in Pewaukee, Wisc. and tried the physical and technical training firefighters conduct in order to perform their daily duties which, as JJ points out, offers much greater consequences than he encounters on a NFL field.
The Beat the Heat program teaches youth athletes the importance of heat safety and staying hydrated during the hot summer months, which JJ needed to do plenty of as he pulled water hoses, climbed flights of stairs and put out fires – all in 86-degree weather in full firefighter gear that added to his 6-foot-5 289-pound frame.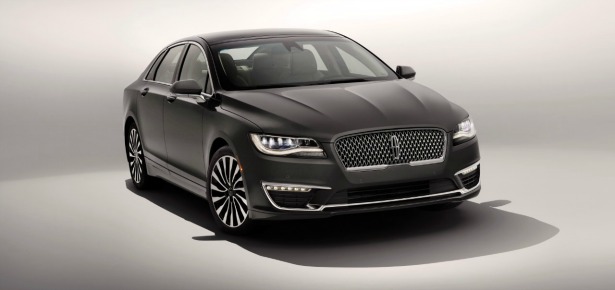 Last month I got to take the 2017 Lincoln MKZ out for a drive around LA. The day started with a lunch at Broken Spanish, a hip spot near the Staples Center where Chef Ray Garcia reimagines classic Mexican dishes with a modern touch. The folks at Lincoln wanted to make sure we were all properly fed before testing out the MKZ, and fed we were. Calabacitas tamal, campechana, ensalada verde, ensalada rusa, birria, ridiculously tasty guac, tres leches cake – you get the idea. It was almost too much, but nothing could go to waste. Even after I hit capacity, the grub was too good to pass up.
During lunch, I met Solomon Song, the Exterior Design Manager for the MKZ. When Song spoke to the group, he introduced himself by saying "I'm a little quirky." I found his quirkiness entertaining and his passion for design refreshing. Song described the amount of detail that went into designing the exterior of the MKZ, which was first introduced in 2013. From the refractive quality of the headlamps (which were inspired by crystal chandeliers and vases) to the need for "quiet luxury" (an appreciation of the finer things that embraces understatement and shies away from in-your-face swagger), Song spoke about the MKZ like a proud parent.
"Treat it like a rocket ship," he said, where every detail is a painstaking decision but function leads the way. Song spoke of the human to machine interface that really defines the driving experience. He also stressed his focus on depth as a core point of design emphasis. He highlighted the tight radius in the front of the car flowing into the bigger radius in the back – pleasing lines that he likened to a well-tailored suit. While most of the media folks in attendance powered through course after course at Broken Spanish, Song sat down with a pen and produced MKZ sketches for everyone. The proud parent's joy was on full display when Song sketched out the familiar lines of the MKZ from memory.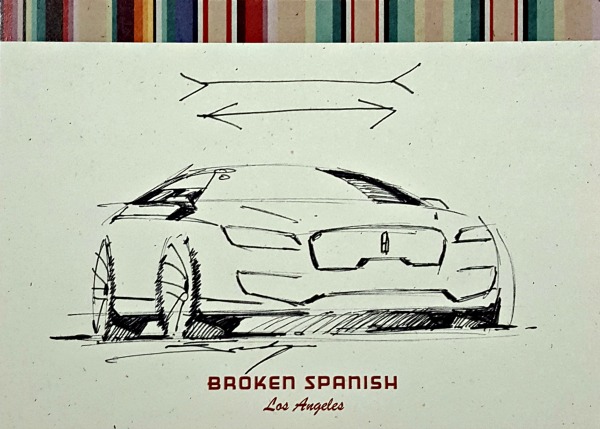 Song's partner in crime is Tom Ozog, the Chief Program Engineer for the MKZ. As Song put it, Song gets to come up with the concepts, like a retractable glass roof, and Ozog has to figure out how to execute it. Continuing with the "quiet luxury" theme, Ozog underscored the isolation from outside noises in the cabin as a core part of the MKZ experience.
"Quality is quietness," Ozog explained. He encouraged all the folks who would be testing out the MKZ to pay attention to this important feature. Ozog also emphasized the exterior design, overall craftsmanship and the "effortless performance" of the driving experience as distinctive features of the new MKZ.
After the good eats and introductory chats, it was time to hit the road. My destination was Hammer & Nails, a manicure/pedicure salon for men located in West Hollywood. I've never gotten a manicure before, so that was an interesting bit of man-pampering that I got to experience. If you're a guy and you need to up your hand/food grooming game in a chill environment with cool people, check em' out.
The 2017 MKZ Reserve AWD was my ride for the day. It came in Magnetic Grey Metallic with an Ebony Leather interior. As advertised, the overall luxury look-and-feel of the car definitely came with a dose of subtly. It's clearly in the luxury class, but it doesn't need to try too hard to flaunt this distinction. The outside lines are pleasing and display a certain depth, something I was keen to look for after chatting with Song. The interior cabin is a like a tastefully designed living room. Nothing gaudy. No gold and marble. Just cozy and comfortable with a touch of class.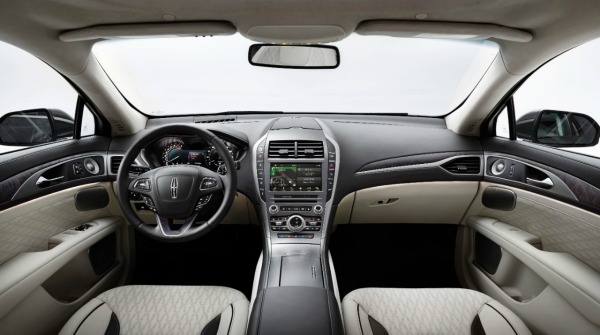 The MKZ had a few features that I knew I had to test out. The first was Auto Hold, a system that allows you to remove your foot off the brake when the car is idle. I was initially hesitant to activate this feature, as I can be pretty absent minded and clumsy at times. After working up a bit of courage, I gave it a go. It's the type of feature that you wouldn't think is really necessary. I've been leaving my foot on the brake when idle my whole life, so I never thought about active foot pressure being an inconvenience. After flipping the switch though, I never went back. It's a subtle indulgence that may seem unneeded, but being able to chill at a red light and adjust your comfort level without having to worry about the brake is really quite nice. There's no hiccup when you want to press the gas and go. It's all pretty seamless.
Another feature that I was keen on testing was the Active Cruise Control. I'm not really a big cruise control guy. I get that it can be convenient for long road trips, but just like using my foot to control the brakes, I'm pretty used to actively driving cars without assistance. With Lincoln's ACC, the cruise control senses traffic slowing ahead and reduces your speed to maintain a preset distance automatically. Your cruising speed resumes when traffic has passed, which is nifty. AAC also includes forward collision warning with brake support. This feature flashes a heads-up display to warn you of potential impact and even pre-charges/increases the sensitivity of brake assist to provide a more responsive braking situation if you're about to smash into someone.
Any review of the MKZ wouldn't be complete without a discussion of the Revel Audio System. The MKZ comes in 14 and 20 speaker options. I'm glad I got the 20 speaker Ultima setup. I just got back from Spain so I was keen on bumping some tunes that I picked up at the Rastro. Like this record. Pairing my phone up to the Revel Audio System was super easy, and I was blasting travel tunes in no time. The sound system really is a major selling point here, especially with the overall quietness of the cabin helping to isolate the sounds you actually want to hear. No matter what seat you end up in, you're going to get a crisp, rich audio experience in this ride. It also helped that the redesigned control panel was as intuitive as advertised, allowing me to jump from Spotify playlists to the navigation map with ease.
There's a lot to like about the new MKZ: the understated luxury, the signature grille, comfort and quality sound for all passengers, clean lines, a fully retractable panoramic glass roof. You can't argue with 41 city/38 hwy/40 combined mpg from the 2.0L Atkinson-Cycle I-4 Hybrid Engine either. It's the little things that go a long way with this car, and with releases like this, it's easy to understand why Lincoln is experiencing double-digit growth in year-over-year sales.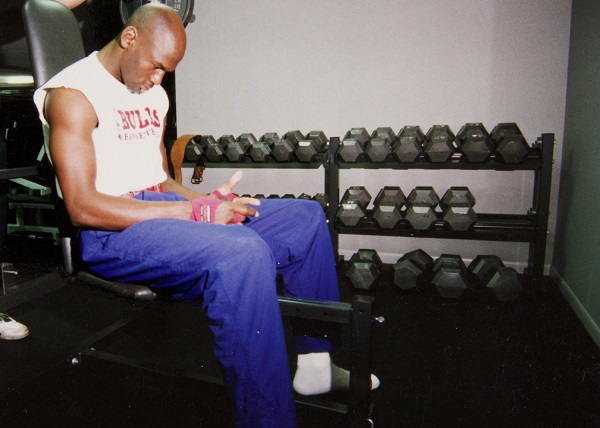 For those who didn't follow Michael Jordan's career closely he did have his struggles in the league. To counter those challenges he needed to break down those metaphorical walls that he couldn't breakthrough. A wall he had to breach in order to achieve his championship dreams.
"The physicality of the game was changing," said Michael Jordan. "The league was allowing defenders to be a lot more physical with the ball handler and I knew that I had to find a way to get stronger and be able to deal with the beating."
His strategy entailed pre-practice and one-on-one workouts with his trainer, focused on strength training and weights. Motivated by Jordan's commitment, his teammates began to join in the extracurricular sessions, which often started as early as 7am. Jordan would famously arrive to the gym, with a wry smile and cup of coffee in hand. Aptly the gathering soon became known as the "Breakfast Club."
The "Breakfast Club" was the foundation for Michael's epic six title, six Finals MVP run. The sessions proved to Jordan that the status quo was not enough; if he wanted to be a champion there were extra steps involved.
"Breakfast Club was a mindset more than a workout," clarifies Jordan. "We wanted to be more prepared than anyone else."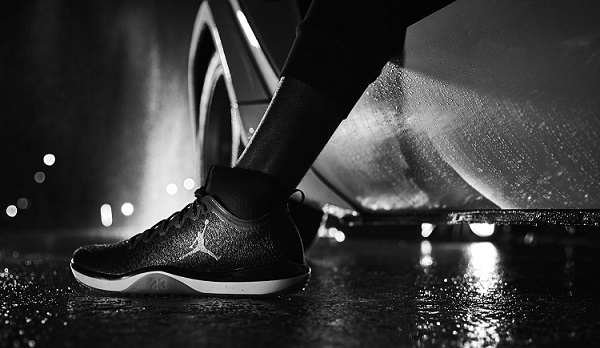 Today, the brand brings the Jordan Breakfast Club to kids around the world through an elevated training collection and interactive training regime curated by Jordan Brand's family of athletes and Master Trainer. "Michael is the blueprint for greatness," says Larry Miller, President of Jordan Brand. "We are excited to be able to share some of these insights and training tips with kids who are striving to reach their own greatness."
The Jordan Breakfast Club Training experience is built around a 30-day program designed by Alex Molden – Jordan Master Trainer and former pro-athlete. The service platform helps kids improve their speed, strength and reaction skills for the season ahead.
After subscribing to the program digitally, athletes will have the opportunity to begin training immediately using the drills and techniques introduced by a collection of Jordan Brand athletes, such as Dez Bryant, Erik Kynard, and Jalen Ramsey. These digital sessions, which will be delivered directly to the athlete through a Jordan Chatbox® execution, are geared toward athletes of all levels.
Athletes can pre-register for the Jordan Breakfast Club at Jordan.com/training and will begin receiving workouts on September 6. Live experiences will be offered in Chicago, New York, Los Angeles and Toronto as well.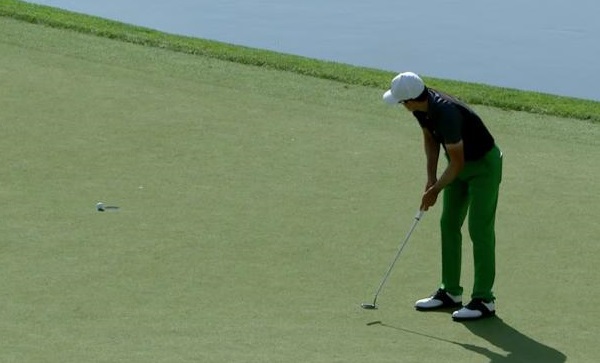 Have you been watching the summer games in Rio? Golf fans are excited that golf is returning to the Games for the first time in 112 years. To celebrate Michelob ULTRA is ready to tee up the excitement in Rio to rally fans in celebrating the sport – showing their support for Team USA.
To do so, Michelob ULTRA today debuted a unique video below  with a comedic tone featuring pro golfer Scott Langley in action, though in this case, one that shows what it would be like with Scott playing and an animated Brazilian soccer announcer giving the animated play-by-play.
In the video  Michelob ULTRA enlisted Nilson César, a famous Brazillian soccer announcer to narrate the spot in a way that only he could – conveying excitement through his mastery of language, enthusiasm, and words that while normal for soccer, makes us all look at golf in a whole new way.
This is all part of Michelob ULTRA's way of celebrating the return of the sport, as an official sponsor of the PGA Tour and Champions Tour, while simultaneously paying homage to the well-known excitement that host country Brazil has for the beautiful game of soccer.
To get in on the fun, Michelob ULTRA is inviting fans 21 years old and older to share their best golf shot for a chance to receive their own soccer-inspired video as a parody of the ad. Share your best swings at @MichelobULTRA with the hashtag #ULTRAgolf on Facebook, Twitter and Instagram.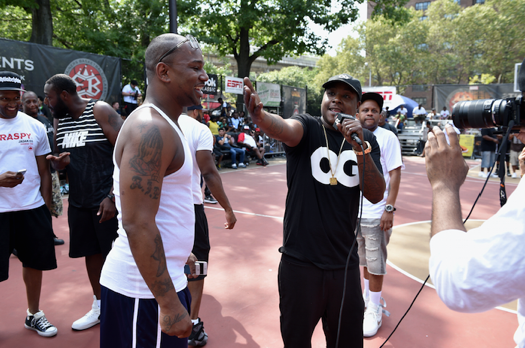 Two Hip-Hop stars were hanging out in Harlem in New York for the Reebok Classic. They were there checking out the games at the famed Rucker Park for the Entertainment Basketball Classic to launch the Question Mid EBC and A5 sneakers as part of the iconic Question Mid's 20th anniversary this year.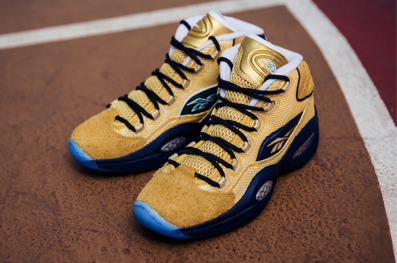 Cam'ron was on site to support the Question Mid EBC, which was inspired by Allen Iverson's first appearance at Rucker Park in 1996.  Jadakiss was supporting the new Question Mid A5 sneaker, which was inspired by the original Answer V sneaker in 2001 where Jadakiss starred in the now famous Reebok commercial in 2001 when he rapped alongside Allen Iverson.  Jahlil Beats as well as Sway Calloway were also on-site to support the Question Mid launches.
Cam'ron and Jadakiss met with a heated throng of fans on site and watched the All-Star EBC game from the sidelines where one team wore the Question Mid A5 and the other wore the EBC style for a true head-to-head matchup.
The Question Mid EBC launches today at retailers nationwide and the Question Mid A5 will launch next Friday, August 15th.
Like many basketball legends starting out in their careers, Allen Iverson visited the legendary Rucker Park in Harlem, New York City to play an exhibition game.  A week before being selected as the #1 pick in the 1996 NBA Draft, Iverson went to Rucker Park on a hot summer night in June 18th, 1996 for the Entertainer's Basketball Classic (EBC) and brought his electrifying mastery of the court to life to a crowd of fans that overflowed the park.  Largely credited with introducing his version of street ball to the larger basketball community, Iverson wowed everyone with his bombastic, unapologetic style of play that he would hone throughout his career.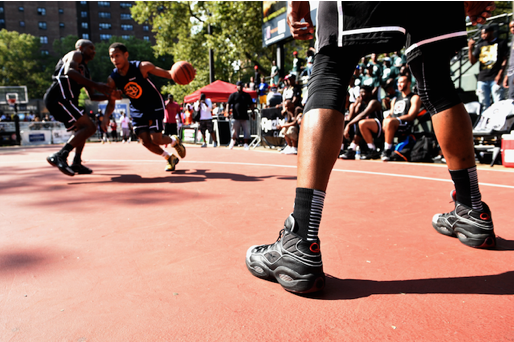 To commemorate Iverson's historic appearance at Rucker Park, Reebok Classic teamed up with the EBC program's founder Greg Marius for the Reebok Question Mid EBC.  The style pays homage to the color scheme that Iverson wore that evening, with an upper made of jersey mesh, gold suede and navy leather.  The words "Standing Room Only" replaces the Question logo at the collar of each shoe, referencing the packed fans that night at Rucker Park.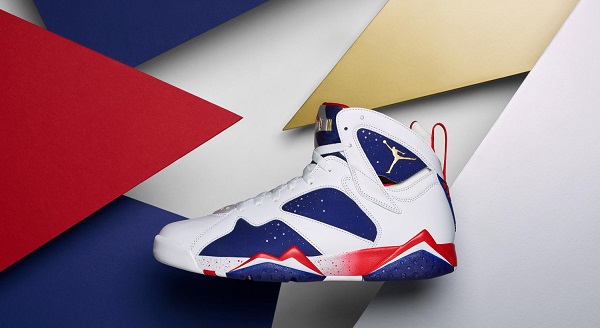 The Olympic Games were never the same since the 1992 Dream Team took the world by storm. The team was lead in part by Michael Jordan. So as we approach this year's Summer Olympics, Jordan Brand brings out something from the archives of Jordan lore. 1992's Air Jordan VII is emblematic of this truth. Jordan won his third MVP award, took his second title and claimed a second gold medal in the shoe. With its design, Tinker Hatfield initiated some firsts: removing the Nike Air branding visible on the previous six Jordan models and adding a neoprene Huarache bootie for support. Hatfield also sought to add a new, more international flare to the line through the incorporation of a fresh geometric pattern inspired by a poster for the long-running Afropop Worldwide radio program.
"This one was in the works for a while," says Hatfield of the patriotic basketball version of the Air Jordan VII. "I did one that was more white based and one that was much more contrasted. My recollection is that MJ thought the contrasted one was really cool. Ultimately, I left it up to him."
Jordan selected the white-based version. The alternate was relegated to the archives until now. The Air Jordan VII Retro "Tinker Alternate" will be available in full family sizing on August 6. Stay tuned to Nike News and @Jumpman23 on Instagram and Twitter for more information on Jordan Brand product launches.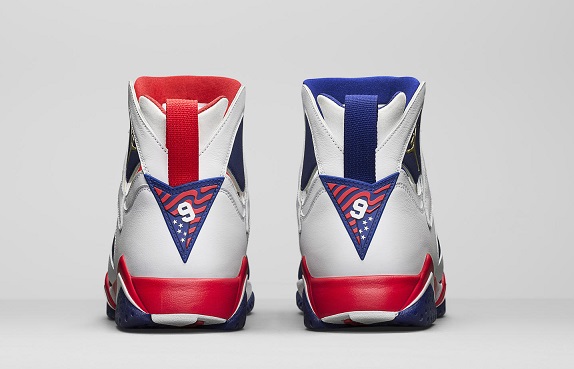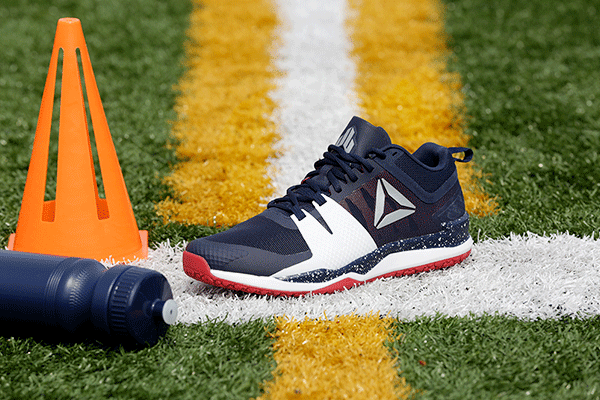 Even though J.J. Watt might be recovering from injury it didn't stop him and Reebok on releasing a brand new can't-miss colorway of his first signature training shoe – the JJ I Preseason Training. The navy, red and white colorway serves as a nod to those who inspire him both on and off the field – his teammates and fans. J.J. gifted all of his teammates new pairs of JJ I's.
As he continues to push his limits, the JJ I Preseason Training will be there every step, cut, and jump of the way. The JJ I Preseason Training will be available at 12am on August 5 for $99.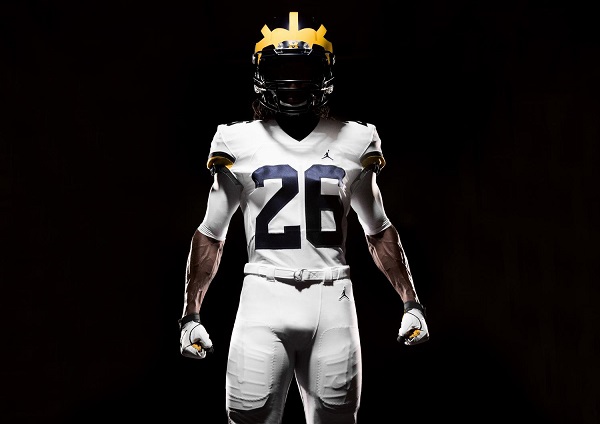 First it was Michigan getting Jim Harbaugh to be their head coach for football. Now it is Michigan teaming up with Jordan Brand to upgrade their uniforms and gear. The University of Michigan is more than just a school. It is a community and family represented by a single letter, two hues: Maize and Blue, and a longstanding tradition of excellence — a reputation of leading both academically and athletically.
On the gridiron, Michigan has, since fielding its first team in 1871, claimed more victories than any other school. The university also lays claim to 11 national championships, over 120 first-team all-Americans and three Heisman trophy winners, including Jordan Brand athlete Charles Woodson. Beyond, the program's Winged Helmet, introduced in 1938, and remains an icon of college football.
Similarly, the Jordan Brand is more than one man. For over 30 years, Jordan Brand has built a culture by pushing the boundaries of innovation and style; the Jumpman logo has come to represent greatness and unites athletes around the world who are willing to push their limits to be the best.
"Michael Jordan never settled. His career was defined by his competitive drive, unwavering work ethic and a dogged pursuit of winning," says Larry Miller, President of the Jordan Brand. "These same principles have guided the Jordan Brand since its inception, and we see a like-spirit in the University of Michigan. What started with a phone call between Michael and Coach Harbaugh comes to life today in an unprecedented partnership which further diversifies the Jordan Brand's commitment to football and athletes."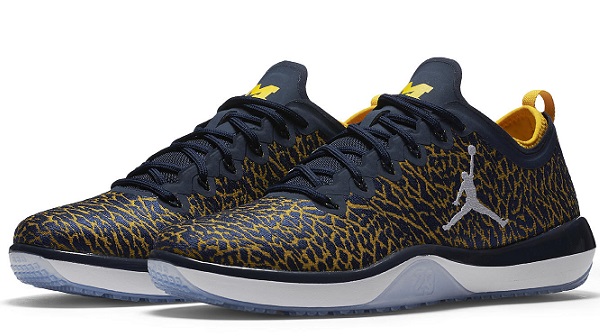 This fall, that legacy will continue to transcend sport as the Michigan football team debuts the iconic Jumpman on the gridiron.
The Michigan jersey, built on the Nike Vapor Untouchable chasse, features a minimal-seam design and stretch woven materials. Focusing on fit, range of motion and breathability, the jersey includes tailored lines that are articulated to move with the body and laser perforations in the front and back panels to maximize ventilation.
Additionally, taking into account the importance of preparation to success, Jordan Brand will outfit the team with the Jordan Trainer 1 Low. Created by Jordan footwear designers to help eliminate distractions on the practice field and in the weight room, the shoe enhances natural motion, comfort and increased sensory feedback. Speed flex technology in the midsole, Zoom Air in the heel and a Flyweave woven upper facilitate stability and support.
The Jordan Trainer 1 low "Michigan" will be available August 6 on Jordan.com and at The M Den, the official retailer of Michigan Athletics.
Stay tuned to Jordan.com and GoBlueHailMichigan.com for more information on the Michigan x Jordan partnership.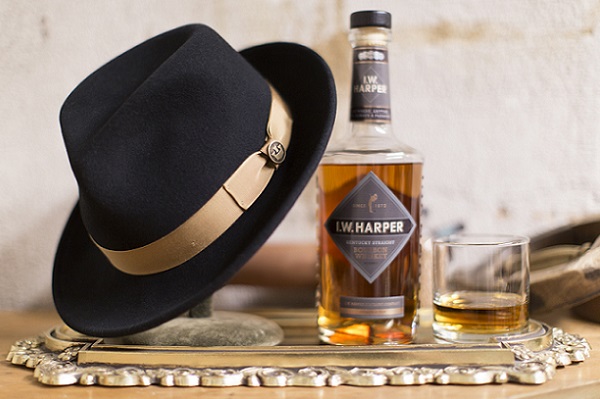 There are certain fashion trends that are a headscratcher. You look at the latest trends and wonder who would wear that. Still there are fashion trends that stand the test of time. So with that notion I.W. Harper has long been immersed in style. Following the brand's return to the U.S. last year after more than 30 years abroad, I.W. Harper has renewed their love of fashion. They teamed up with their friends at Goorin Bros. to create a hat spotlighting our iconic Bowing Man on the interior, complete with a whiskey colored hat band.
Inspired by I.W. Harper's stylish roots and dapper present, The Harper will launch this Holiday season and be available at Goorin Bros. locations nationwide and at www.Goorin.com. So for those of you who are 21 years of age or older why not pick up a bottle of I.W. Harper Whiskey and get a stylish hat from the Goorin Bros.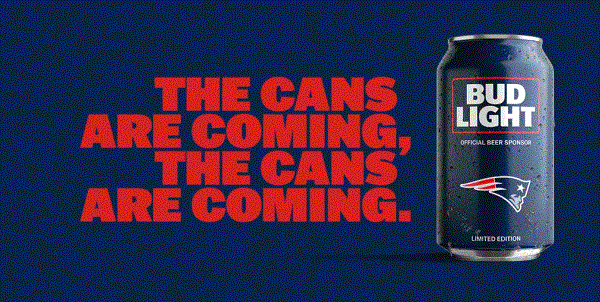 The NFL regular season is almost here. We got preseason football just around the corner. To celebrate Bud Light – the Official Beer of the NFL – is once again helping devout fans showcase their team pride by introducing all-new custom cans for its 27 NFL team partners.
The cans – which are on shelves now and will be available throughout the 2016-17 NFL season – are draped in each team's colors, feature its logo and will be brought to life in each market through localized, signature sayings that every team's fans will recognize and embrace.
The cans are part of Bud Light's "Beer With Your Team On It" campaign, which will celebrate NFL fandom and passion for Bud Light throughout the season.