This is just pure genius: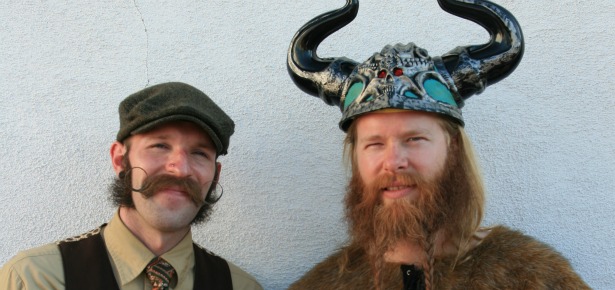 The MANjr crew stopped by the first annual Los Angeles Beard and Mustache Competition at the Federal Bar in North Hollywood on Sunday. Leading up to the event, the competition was featured in the LA Times, UrbanDaddy.com and LAist.com, I mean this was the inaugural LA beard and stache bash, so we had to check it out.
The place was packed and there was a really open, festive vibe at the event. The competition featured five categories: Mustache, Partial beard, Business Beard, Full Beard Natural and Freestyle. Those who didn't compete came to marvel at the bearding prowess of the contestants. And without a doubt, there were tons of sweet staches on display. And some seriously impressive beards that took years of effort to create.
Shawn Hasson took home the stache trophy and Jack Passion was awarded top beard honors. No controversy there. Both those guys looked like heavy favorites going into the finals. Take a look at some photos of the event and make sure to check out the video to see how the competition went down:
Check out the full list of winners at BeardTeamUSA.org.

Via Mashable

There's just something special about watching grown men – men who have achieved the highest distinction in sport – break down in tears while expressing their love and respect for the game of football. If you have ever played the game of football, at any level, it changes you. Football's all about personal responsibility and pride, execution and trust in other men. It's a beautiful game that forces you to become more than you are, and to strive for something bigger than yourself.
The Hall of Fame speeches I saw on Saturday we're fantastic. Watching Deion Sanders and feeling that guy's passion was incredible. Hearing him explain how he was embarrassed by his mother and her job cleaning up at a hospital, but how he flipped that into motivation to make sure that she'd never have to work a day again in her life. Just great stuff.
Watching Sterling Sharpe trying, desperately and unsuccessfully, to choke back the tears after his brother Shannon gave him a Hall of Fame shout out like no other, you could just feel the weight and importance of that emotional moment for both of the brothers Sharpe. That shit was just real, raw, once-in-a-lifetime emotion right there.
Sure, football's just a game. And yea, there's all kinds of cliches about football being a metaphor for life and all that, but you just can't underestimate how respected and beloved the game of football really is, and how deserving the game is of that respect. When you see football legends break down on an open mic while expressing their appreciation for the game, it's the closest thing us dudes have to a perfect cathartic moment.
If you haven't see this year's Hall of Fame speeches, spend some time and get in touch with your man-emotions this weekend. You'll feel better after you do.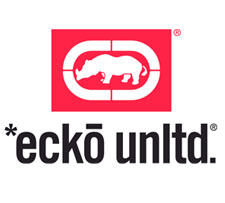 Fashion designer Marc Ekco founded eckō unltd. in 1993 when he was just 20 years old. The serial entrepreneur now oversees a billion dollar empire that includes top fashion brands like Ecko, Zoo York and Eckored (the flagship brand's female counterpart) as well as Complex Media (which published Complex Magazine) and the guy even got into the video game space, teaming with Atari to develop a video game based on the Showtime series Dexter.
Now Marc Ecko is getting into the bedroom and home decor business with the launch of his new comforter and duvet collections. The bedroom collections are now available at Bed Bath & Beyond. Here's a look at the complete collection:
Painted Love Duvet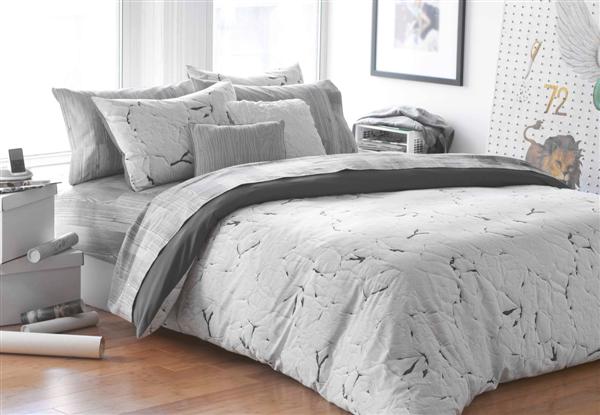 Undercover Duvet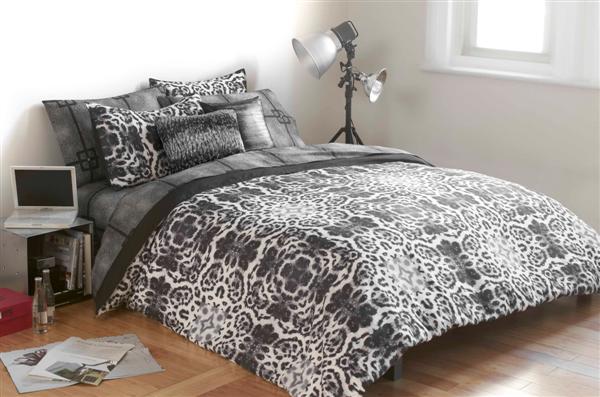 Platinum Links Duvet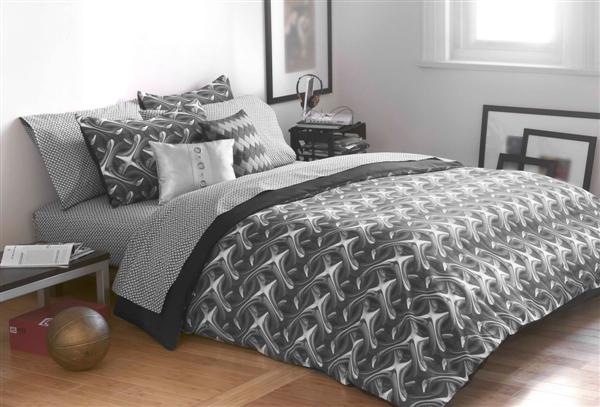 Kickback Denim Comforter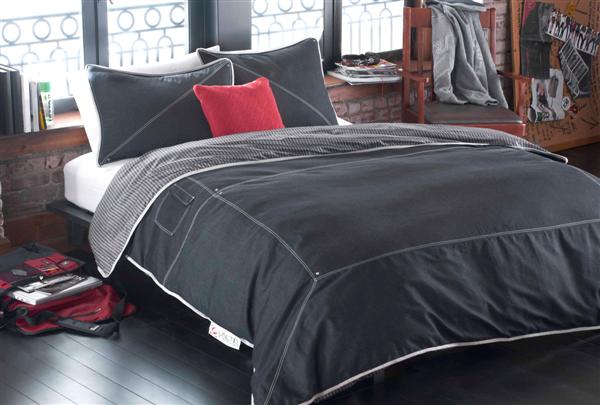 Popover Hoodie Comforter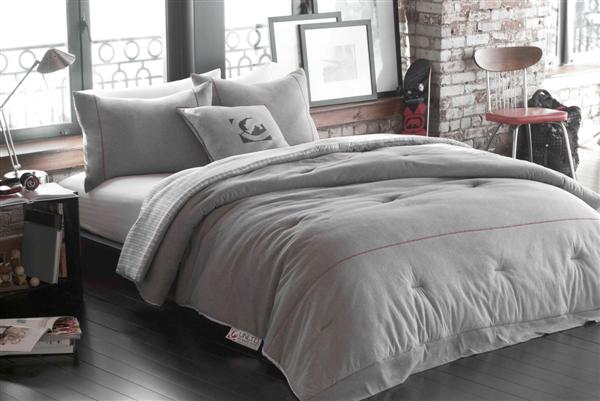 Zip It Comforter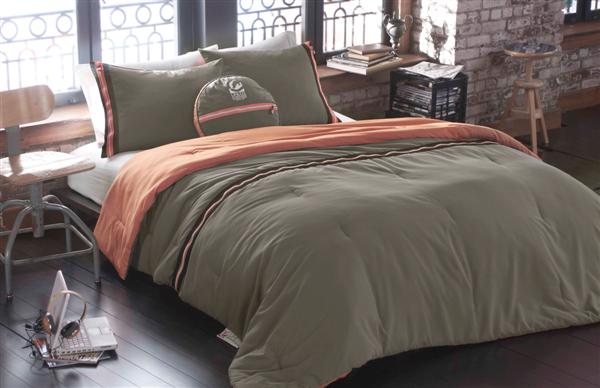 To help promote the launch of Ecko's new home décor collection, we're giving away a Painted Love full/queen duvet cover (the first one pictured above) to one lucky reader.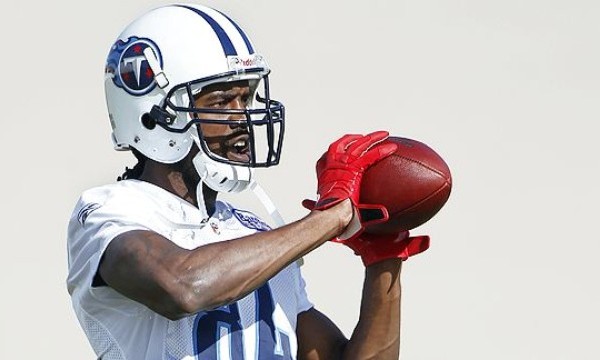 Despite reports that he's crazy fit, Randy Moss is calling it quits. And it's probably for the best. Moss rejuvenated his career with the Pats, catching 250 passes for 3,765 yards and 47 touchdowns in his first three seasons with the team. That production dropped dramatically last year. After the first four games of the season, Moss put up nine catches for 139 yards and three scores. In his final game with New England, Moss didn't even catch a pass. He wore out his welcome, and the Pats shipped him to the Vikings for third round pick.
The return to Minny didn't last long. Moss played in only four games. He caught 13 passes, scored twice and acted pretty douchey. The Vikings cut him and 19 teams past him up on waivers before he was claimed by the Titans. In eight games with Tennessee, Moss caught six passes for 80 yards and didn't find the endzone.
Moss was looking to go to a contender this season, but apparently he didn't get any offers from teams with a chance to win. He didn't want to the TO thing, bouncing from crap team to crap team on one-year deals, so he decided to hang 'em up.
Moss exits the scene with some pretty sweet numbers (954 passes for 14,858 yards and 153 touchdowns). He set the single season TD reception record in 2007 (23), after previously setting the record for TD receptions by a rookie in 1998 (17). He's second all time in career TD receptions (tied with TO), career 100 yard games (64) and 1,000+ yard receiving seasons (10).
The thing we'll miss the most about Randy is his way with words. From "straight cash, homey" to smoking weed "every blue moon," Moss had a knack for expressing himself. Sure he had run-ins with traffic control officers, caterers, water bottles and refs, coaches and players, and yea, at times he lacked effort and professionalism, but Moss was still fun to watch and always entertaining in interviews and press conferences.
Here's a tribute to the this future Hall of Famer, courtesy of DJ Steve Porter: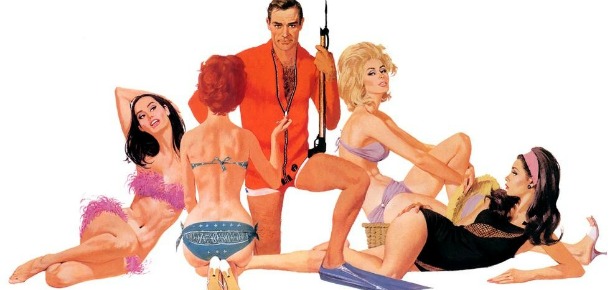 Lately I've been binging on the artwork of Robert McGinnis. I even picked up a few of his movie posters at Comic Con. I just love this guy's style; pulp realism with heavy doses of sexy sophistication. His work is extra-provocative without ever being low brow. His pieces are a throwback to a bygone, classy era when women were chic and men were dapper. Plus the guy's really good at painting attractive women.
McGinnis packs personality, danger, flirtation and subtle exploitation into his paintings. These compositions come across as simple, visually-appealing works of playful, pulpy, advert art. I just love it.
You've probably seen his work before. Think of the classic movie posters for films like Breakfast at Tiffany's, Barbarella and the original Bond movies. In addition to his poster work, McGinnis has produced tons of pulp-crime paperback covers, advertising pieces, western paintings and even romance novel covers.
The thing he's best known for is his women. McGinnis just loves painting hot, stylish, perfectly breasted women. Take a look at some of his work:
If you want to learn more about this great American illustrator, check out the film Robert McGinnis: Painting the Last Rose of Summer. It came out in 2000 and its solid introduction to the man and his work.