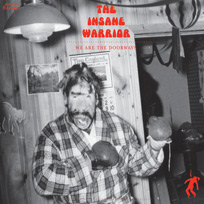 Vinyl archaeologist and all-around badass DJ/producer RJD2 has a new side project, The Insane Warrior. His new album, We Are the Doorways has it's own website, and you can listen to the album at Spinner.com.
The album was influenced by John Carpenter (you can feel that dark 'n trippy Assault on Precinct 13 flavor) and Brian Eno, and it features spatial instrumentals with a heavy sci-fi-synthy horror film vibe.
RJD2 fans will appreciate the break-heavy, cinematic feel that Ramble John Krohn always brings to the table. There's a little more moodiness to this album, but it's another solid effort from a producer who's not afraid to take risks and show some range.
Check out the video for The Water Wheel:
Wow, I know this is Star Wars related, but damn, over 2 million views in a day? That's pretty insane: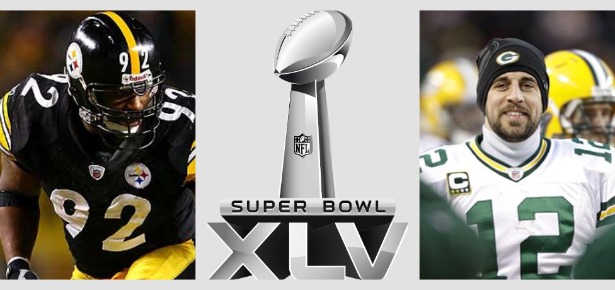 What a fantastic Super Bowl matchup this is. The team with the most NFL championships is set to duke it out with the team that owns the most Super Bowl titles. The Packers and the Steelers are pretty evenly matched, as evidenced by the 2.5 point spread in Green Bay's favor. It's the lowest point spread for a Super Bowl in almost three decades. So yea, we're all going to be treated to a good game.
But you knew this already. You knew that a Pittsburgh-Green Bay matchup was the best possible outcome. Can you imagine what sort of nonesne media hype would surround a Jets-Bears matchup? Cutler's a girl and Rex won't shut up, yadda yadda. But that didn't happen. We got two world class teams from small markets and each team has a huge fan base.
The Steelers have more than 30 players who've played in the big game before. The Packers have two. The only Packer with a ring is fullback John Kuhn, and he got that ring while playing on the Steelers practice squad in 2005.
So why are the Packers favored to win the game? Two words: Aaron Rodgers. The guy's playing on a different level. He threw for almost 4,000 yards, completed 65.7 percent of his passes and posted a 101.2 passer rating during the regular season. He followed that up with. He's been even more dangerous in the playoffs, completing 71 percent of his passes and posting a 109.2 passer rating while winning three straight games on the road. Rodgers wasn't spectacular in Chicago (two picks, no TDs), but he showed just how tough he was after getting crushed in the head by Julius Peppers and bouncing back up.
But Rodgers isn't doing it all by himself. James Starks has been surprisingly useful on the ground. The Packers D has allowed only 69.7 rushing yards per game during the playoffs. During the regular season, the Packers were second in the league in takeaways and points allowed. Tramon Williams has three picks in the postseason. Sam Shields has two. Clay Matthews has 3.5 sacks and BJ Raji even managed a pick six somehow. This is a defensive unit that is firing on all cylinders. They've fully bought in to to the system that Dom Capers installed, and they're going to give the Steelers offense a tough challenge on Sunday.
But what about those Steelers? They've won 9 of their last 10 playoff games. They're a team that doesn't lose Super Bowls. They have the experience, they have the focus and they have a better defense.
For all of Green Bay's accomplishments on D, the Steelers are that much better. Pittsburgh's holding opponents to 52.5 yards per game in the postseason. It's true that the Packers finished second in the regular season in takeaways and points allowed, but the Steelers finished first in both categories. Troy Polamalu just won his second Defensive MVP award, and the dude didn't even play in Week 15 or 16.
Then there's LaMarr Woodley and James Harrison. Woodley had 10 sacks, three forced fumbles and two picks in the regular season. Harrison had 10.5 sacks, six forced fumbles and two picks to go with his 100 tackles during the regular season. Woodley has a sack in each of Pittsburgh's two playoff games and Harrison racked up three sacks against Baltimore. This is the most formidable one-two QB pressure punch in all of football. If anything can slow down Aaron Rodgers, it's these two guys.
There are so many other subplots to discuss: Charles Woodson fighting for his first ring; Big Ben's big redemption; the rise of Pittsburgh's young receiving corps; the ability of the Packers receivers to find gaps in the Steelers secondary; Rashard Mendenhall coming off one of his best games as a pro. We could go on and on, but really it boils down to this: Aaron Rodgers has been lights out, but the Steelers have the pieces in place to stop him. Big Ben is no slouch, and he's proven that he can make big plays in the face of extreme pressure. Aaron Rodgers hasn't seen the type of pressure that the Steelers are sure to bring. There's no questioning his toughness, but against the best defense in the league, I think the Rodgers train finally grinds to a halt.
Pick: Steelers +2.5
Last week: 2-0
Season: 133-124-7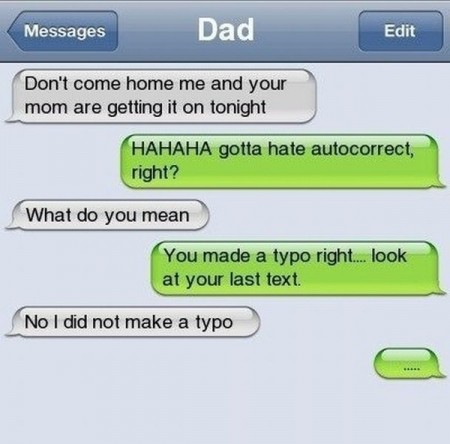 Via: Imgur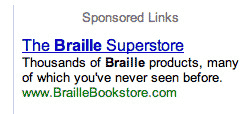 Via: Imgur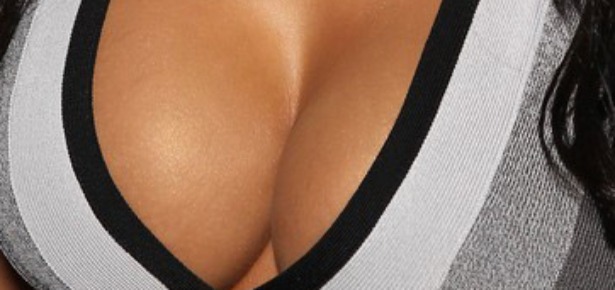 Everyone loves cleavage. We certainly do. But the sight of two breasts can be a double-edged sword. Stare too long and you get in trouble. Look too little and you miss out. When quality cleave is on display, it makes you want to stop time for an extended stare of booby-mush. But sadly, us dudes don't have the ability to stop time. We're left with crooked glance tactics like the photographic-neck-whip snapshot, the I'm-just-looking-for-someone-over-there shifty peek, and of course, the reflective surface bounce-look.
Society tells us it's wrong to look, but the shirt cut says a gaze is a must. We can't help it really. We're hard-wired to love boobs, and nothing's more distracting than the supple intersection of two gorgeous breasts.
We shouldn't hide our love for sexy chest valleys. We shouldn't be ashamed of our appreciation for booby neighbors. We should celebrate the cleave on the regular. We should applaud those happy few who display the best cleavage of the year.
The following list contains breast sets of all sizes. We tried to include some variety; fit busts, grand canyons, subtle cleave, after-market add-ons and all-natural sweater puppy pairings. The selection factors are all highly subjective, but we feel like we know good cleavage when we see it. Overall hotness certainly plays a factor. You're not gonna find any goat-faced girls with fantastic racks on this list.
And yea, we know 2011 just got underway, but why wait 11 more months to celebrate fantastic cleavage? Let's get to it…
100.

Sophie Turner

This Australian supermodel might not a have a belly button, but she makes up for it with her after-market top-bollocks.
99.

Carmen Electra

We know, it's 2011, but Carmen Electra is still pretty hot, man. Just take a look at her new calendar.
98.

Mary Elizabeth Winstead

She survived Final Destination 3, Live Free or Die Hard and Scott Pilgrim vs. the World. She's got a gorgeous face but she's not afraid to show off a little indie cleave either.
97.

Rihanna

Rhianna gets points for the most publicized sneaky cleave.
96.

Lindsay Lohan

Anytime Disney has to shield audiences and reduce your bust using CGI, you definitely got some junk upstairs. Rehab cleave may not be the sexiest look, but if homegirl ever cleans up, she'll put her pups back on display.
95.

Hayden Panettiere

Everyone's favorite cheerleader will be showing off her pompoms in Scream 4.
94.

Alyssa Milano

Milano's bra buddies need no introduction. It's hard to read her tweets without thinking about her 'tas.
93.

Padma Lakshmi

We don't care how old she is. She's got delicious milk cans and she's not afraid to show 'em.
92.

Katherine Heigl

She's come a long way from My Father the Hero.
91.

Eliza Dushku

If you sat next to her, you'd sneak a peek too bro.
90.

Isla Fisher

She rocks that approachable, down-to-earth ginger cleave to perfection.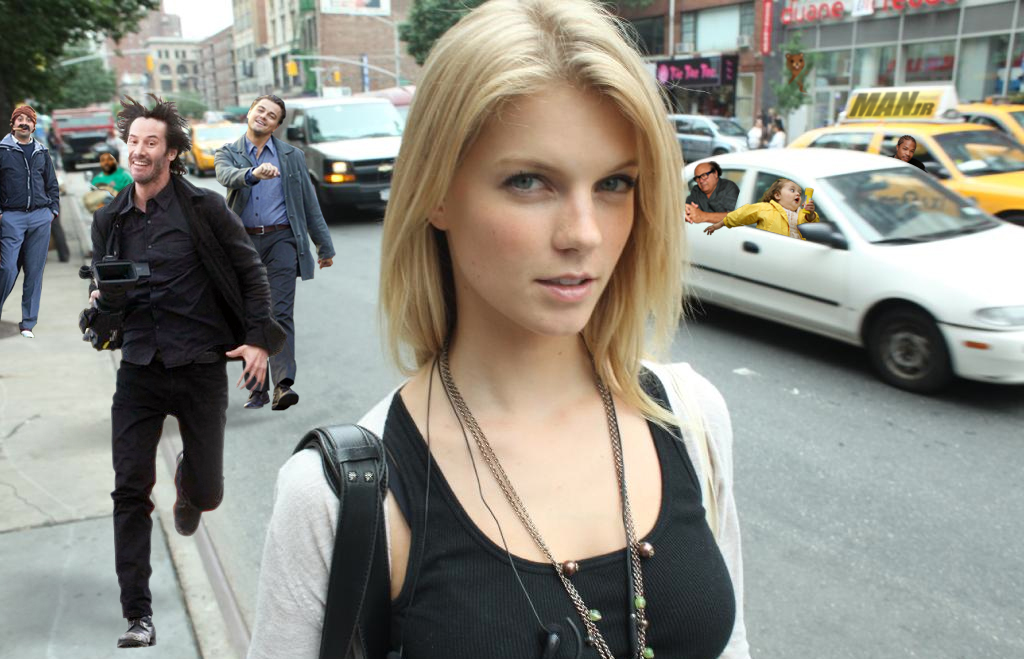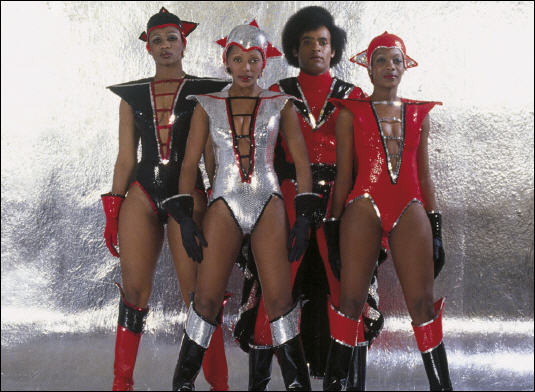 It's Friday! Why not enjoy some random Boney M vids? If you need some inspiration to get you through this final day of the week, check out Bobby Farrell's dance moves in these videos. The guy passed away last month, but damn, he sure could move.
Boney M was the brainchild of German record producer Frank Farian. He basically got a bunch of dancers together, called 'em a group and recorded most of the vocals himself (with the band members lip-syncing on stage while showing off their dancing skills). Farian would go on to repeat the same formula with Milli Vanilli in the late 80s/early 90s.
Anyway, the vocals may come from a dodgy German, but those dance moves are 100 percent authentic. Check it out:

The guys over at HEAVY.com have a cool post up – The 20 Awesomest Stormtrooper Photos. Click on the link, it's worth checking out. Here's a quick sample: