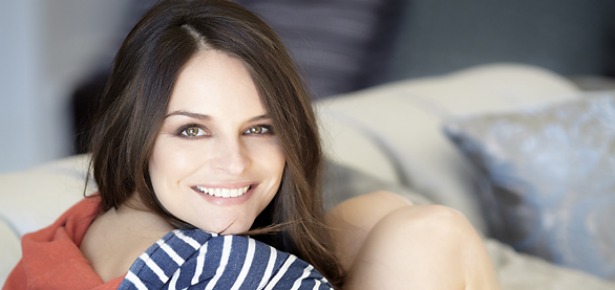 Yara Martinez is a gorgeous, up-and coming actress who's put together a pretty impressive resume in a short period of time. Born in Puerto Rico to Cuban parents, Martinez grew up in Miami before coming out to LA. She practiced ballet for 10 years before shifting her focus to acting. She has appeared on hit shows like It's Always Sunny in Philadelphia, ER, The Unit and CSI: NY. She played Christian Slater's wife in My Own Worst Enemy. Martinez also has a regular role on Southland and she has a new show that debut this month, Breakout Kings on A&E.
We had a chance to chat with Martinez, and she gave us the lowdown on Breakout Kings, working with super-villain Sean Bean, Christian Slater's approach to television, the set of It's Always Sunny and the differences between LA and Miami.
CS: So you have a new show that premiered this month, Breakout Kings. You want to tell me a bit about what the new show is about?
YM: Yeah. The show is about US Marshals that are looking for people who broke out of prison, and they team up with ex-cons to look for them so they can get an inside viewpoint. It's from the same creators of Prison Break. I play the wife of one of the US Marshals, played by actor Laz Alonso. I'm pretty much the supportive wife, but at the same time I try to keep him grounded and back in reality because he's pretty obsessed. I'm like his rock. I'm like his go-to for strength and emotional stability.
CS: Gotcha, and so is the show going to be pretty action packed?
YM: It's very action packed. It's definitely an action packed show. There's humor in it, too. Since it's from the creators of Prison Break there is definitely that action stuff, but there are little winks to it as well.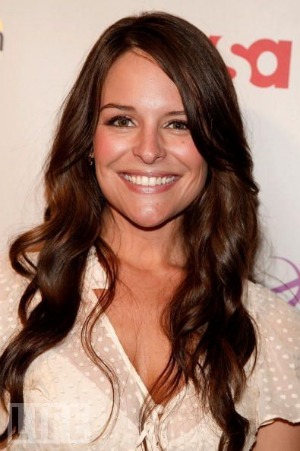 CS: That's cool. Now you're also on Southland and from what I understand your character's kind of going to get a little bit of a push this season right?
YM: Yeah. The last episode I think is going to air soon. The character I play is the wife of Kevin Alejandro. He died, so I've been dealing with his death and also the fact that his partner has been living in our house and it gets a little muddy emotionally because we are both grieving the loss of someone that a lot of us really loved. That can cause confusion in emotions about how we feel about each other.
CS: Got it.
YM: So it definitely could influence that development.
CS: Now in 2007 you were in The Hitcher with Sean Bean. Now that dude always seems to play the bad guy. Whenever you see him pop up in a movie you're like, uh-oh, this isn't good. Is he like a big super villain in person as well or is he like totally different?
YM: Well, I actually didn't get to hang out with him during The Hitcher, but the first job that I ever booked was a pilot opposite him. It's funny because I thought the same thing. I thought, oh my god who is Sean Bean going to be? He's so intense. And our first scene we had to shoot was like these two characters were getting to know each other. So we're trying to figure each other out. Between takes we're talking and he's like, "so what have you done?" He does have that mysterious look and voice and I'm like, "oh this is my first job" (laughs), and he just looked at me. We actually ended up getting along really, really well and we worked really well together. I got to hang out with him a few times. It was interesting, with me he was really nice and a total gentlemen and a really cool. He's definitely reserved. He's not one of those people who's in your face. But we did go out a few times and he definitely does what he wants.
I just remember this one incident at the Four Seasons, someone told him to put out his cigarette and he just didn't understand why they would tell him to put out his cigarette. He was very nonchalant about it and he had this very cool discussion with the man about why he should put out his cigarette. But he was so chill about it, that by the end, he was pretty much done with it.
CS: (laughs)
YM: He's like smoking the cigarette while he's talking to the guy about why he shouldn't be smoking the cigarette. And he's like, "okay I'll put it out," but it was already out. He was already done. That was smooth.
CS: How did you first get in to acting?
YM: Well I used to study ballet when I was younger and I went to one of those camps when I was 12 and you need to take an acting class. When I took the acting class, I just immediately knew that was what I wanted to do. I had always wanted to be involved in the theatre, but it switched from ballet to acting when I was 12. I went to an all-girl private Catholic high school, but during the summers I would go to New York and study theatre. So I have always wanted to be in the theatre. More >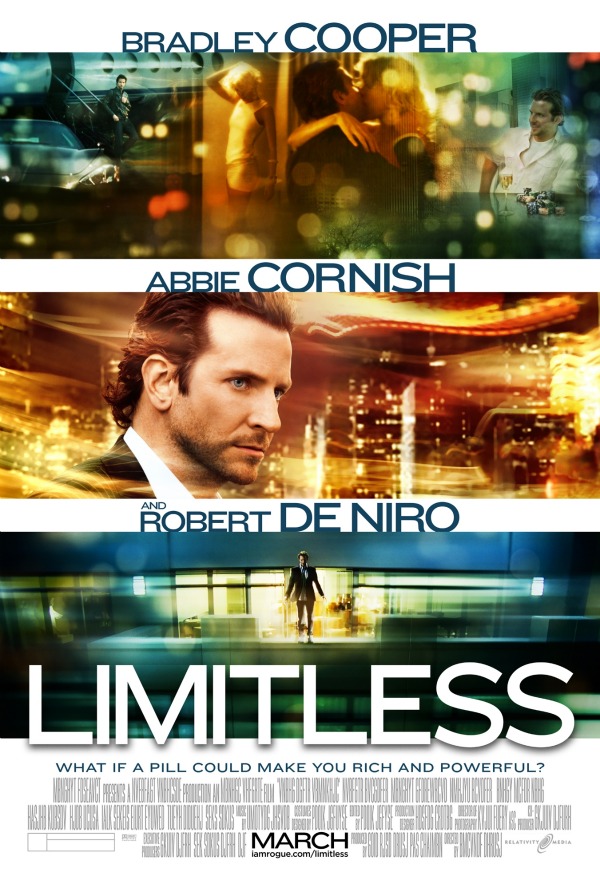 The film Limitless opens tomorrow, and we think it looks good. It stars Robert De Niro and Bradley Cooper, which is a pretty solid one-two punch. Cooper plays Eddie Mora, a writer who discovers a top-secret drug that allows him to use 100 percent of his brain and become a perfect version of himself. With his synapses firing on all cylinders, Eddie transforms into a super human capable of learning at a ridiculous pace. Eddie sets his sights on Wall Street, and comes up big. A big-shot business mogul named Carl Van Loon (played by De Niro) takes notice and invites Eddie to participate in the largest corporate merger of all time. Eddie then has to stave off stalkers, a gangster and the cops while he tries to maximize his abilities with a dwindling stash.
This action-packed thriller opens up tomorrow, and to promote the release, we're giving away a Limitless prize pack to one lucky visitor that includes the following:
A collection of mind thriller movies (Momento, Vanilla Sky, A Beautiful Mind, LA Confidential)
A Limitless mini poster
A copy of the Limitless book
A Limitless stainless steel water bottle

To win the giveaway, follow us on Twitter @MANjrcom and leave us a comment telling us why you'd like to see the film. We'll pick a winner at random next Thursday, March 24.
If you'd like to learn more about the film visit the Limitless Facebook page or follow @LimitlessMovie on Twitter for all the latest updates.
Good luck!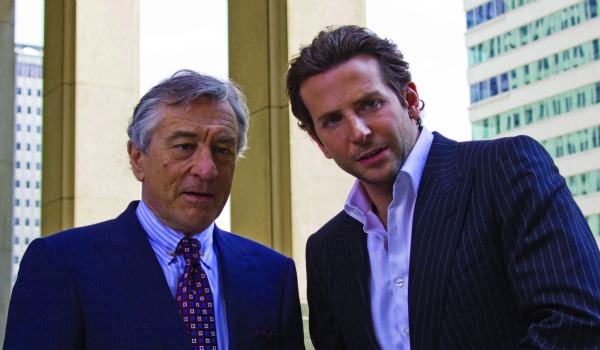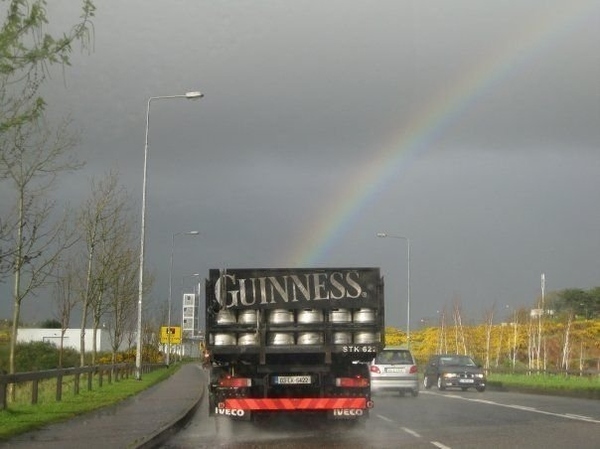 Via: Buzzfeed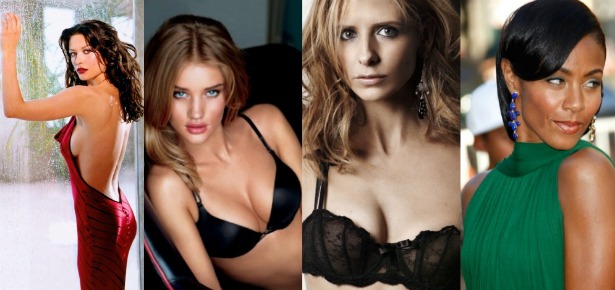 There's just something about hot chicks with three names. It's like they know that two names just won't cut it. They wanna leave that additional, lasting impression by throwing an extra one in there. It makes 'em more memorable, more distinct. It's like a badge of honor, and it's a pretty elite club.
At MANjr, we want to salute those select few beauties who refuse to be held back by the burden of two names. We included some babes who are clearly passed their prime, but these are ladies that still deserve recognition for trailblazing three-name hotness. We threw some divorcees in the mix as well, because some of these hotties still rocked the triple-name status well, even it was temporary. Here's a look at the 33 hottest chicks with three names.
33. Olivia Newton-John
About three decades and five surgeries ago, Olivia Newton-John was super hot.
32. Jamie Lee Curtis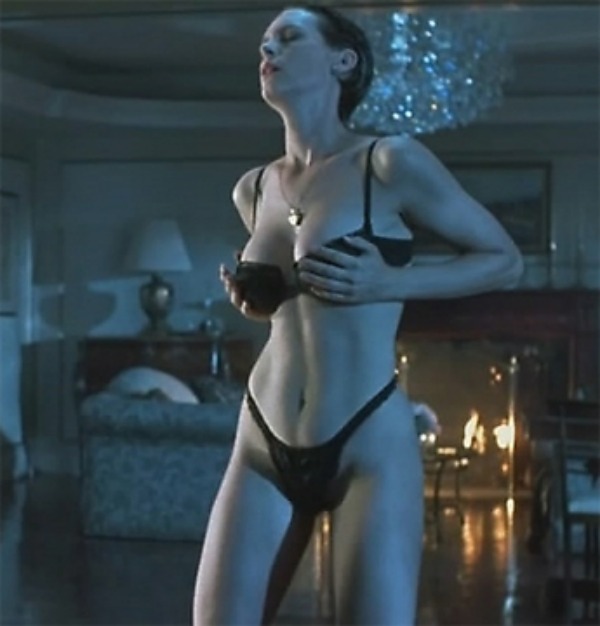 From Halloween to True Lies, JLC was fine. Now she pushes yogurt and looks like a granny, but she had a solid run there for like 20 years.
31. Mary Elizabeth Mastrantonio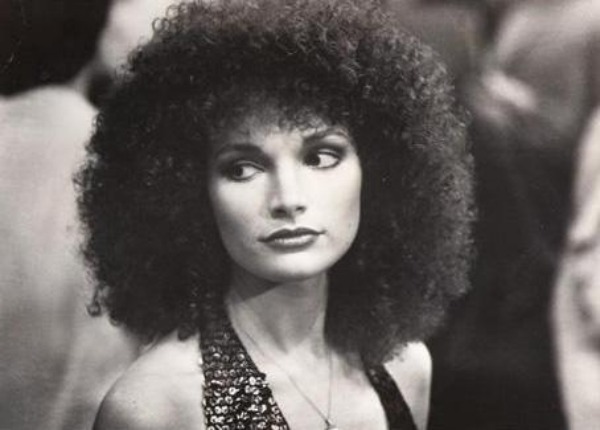 She was hot as hell in Scarface, The Abyss and even Robin Hood: Prince of Thieves. By The Perfect Strom, her time had passed.
30. Penelope Ann Miller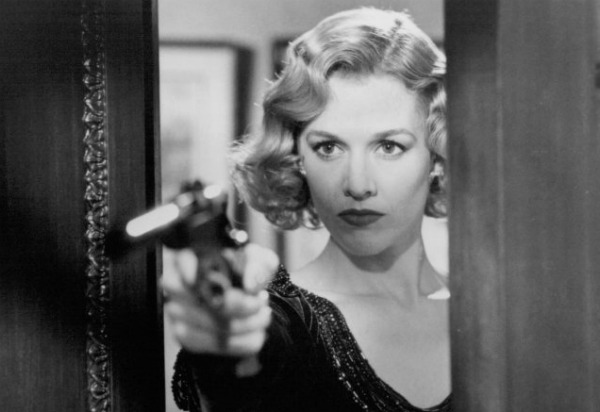 She was stunning in Big Top Pee Wee, Kindergarten Cop and Chaplin. And who could forget her head-turning performance in The Gun in Betty Lou's Handbag.
29. Kristin Scott Thomas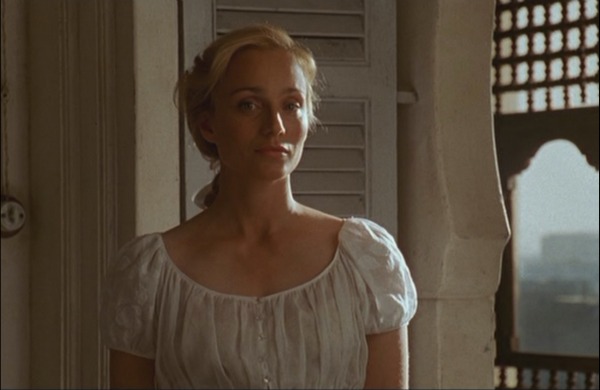 She's all old and fuddy duddy now, but she was pretty smokin' in The English Patient.
28. Carrie-Anne Moss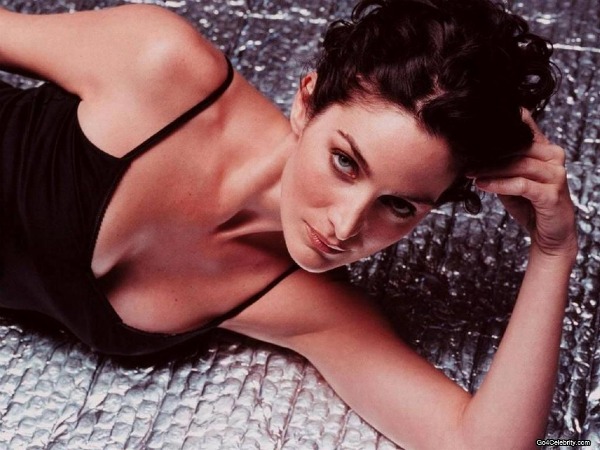 She looks like she could kick our ass, but we'll take the beating.
27. Courtney Thorne-Smith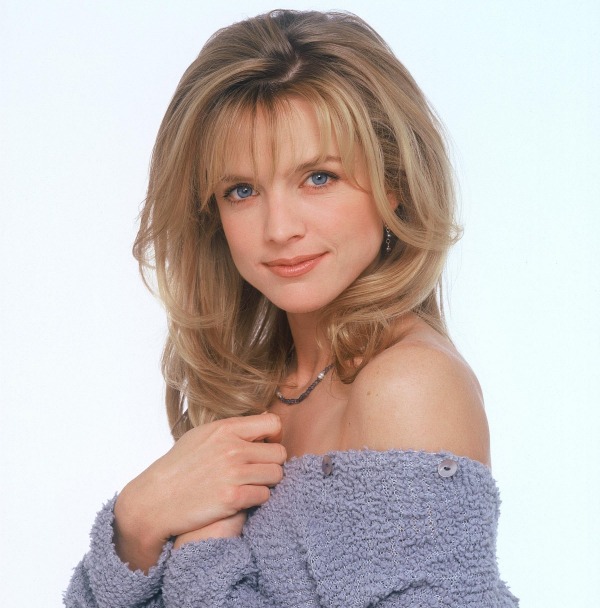 With long runs on Melrose Place and Ally McBeal, Courtney Thorne-Smith was a fixture on Fox in the 90s. Extra bonus points if you loved her in Side Out.
26. Lara Flynn Boyle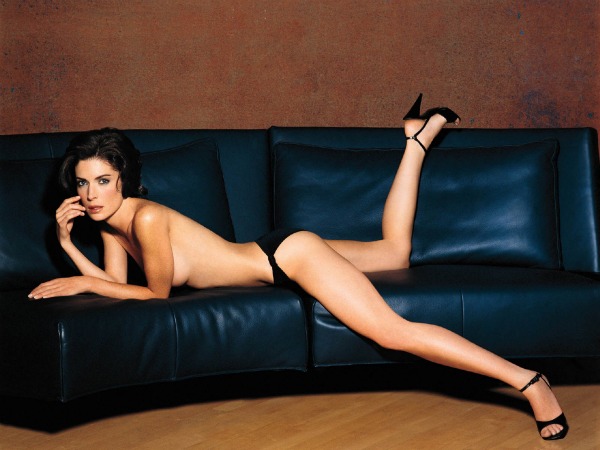 Man this chick cut herself up something crazy, but she was quite the looker back in the day. Even before Wayne's World, she was cute as a button in the 1989 flick How I Got Into College.
25. Joey Lauren Adams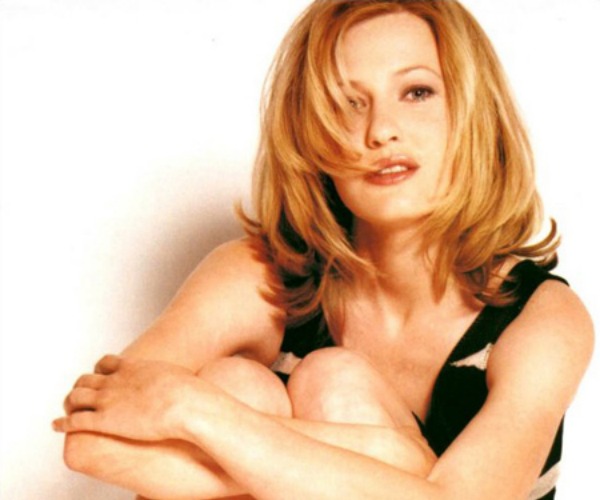 Maybe it was that voice or her goofy smile, but the chick who starred in all those Kevin Smith movies and made Bud Bundy a man was on fire in the 90s.
24. Helena Bonham Carter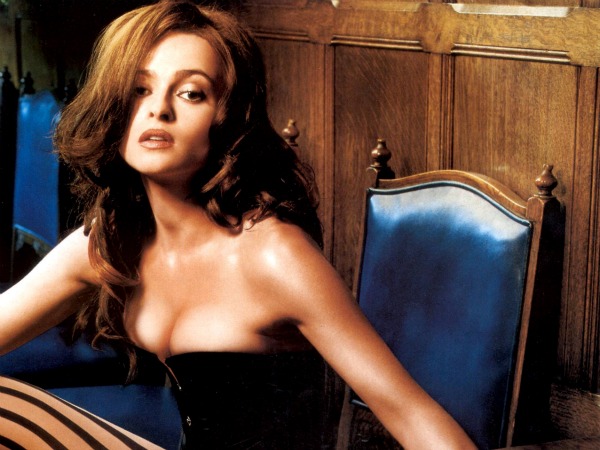 She's got a monopoly on freaky-hot. When Hollywood needs to cast a looker with a screw loose, HBC's gotta be high on the list.
23. Jada Pinkett Smith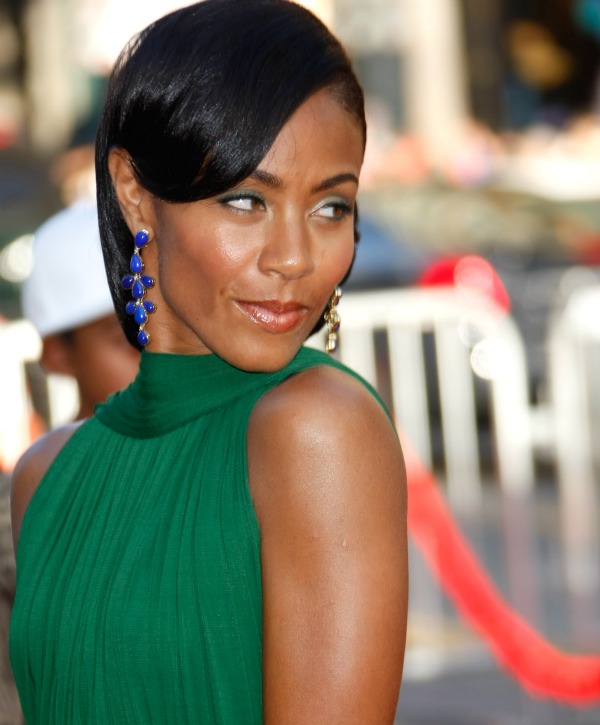 It's not her fault that she produces kids that can't act.
22. Holly Marie Combs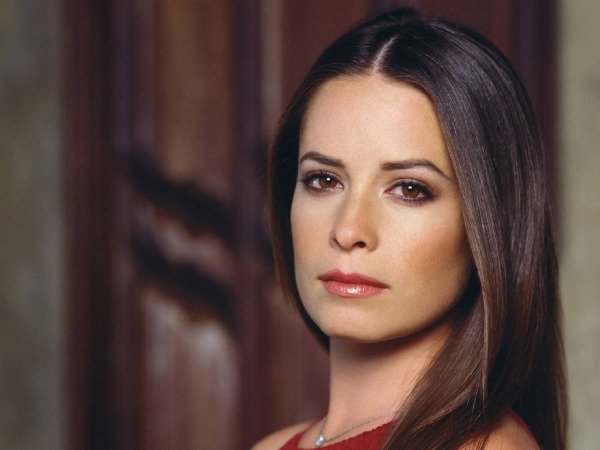 She was the least hottest chick on Charmed, but hey, she's got three names.
21. Bryce Dallas Howard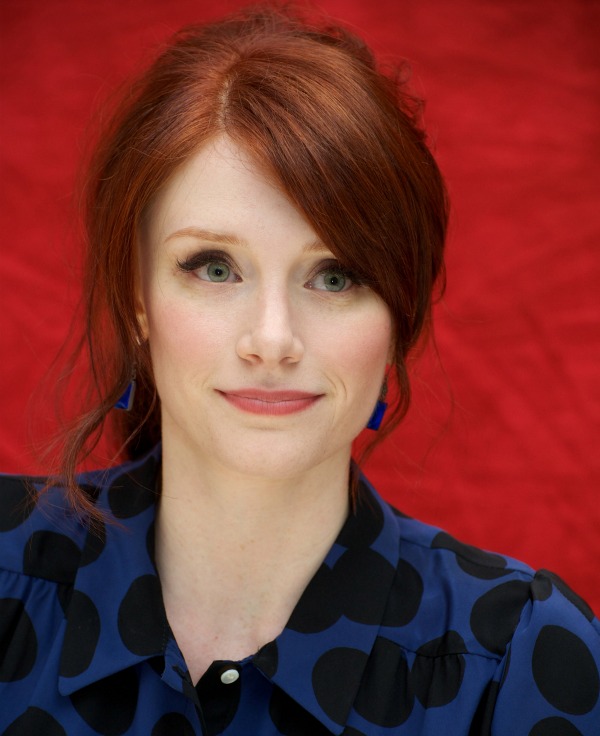 M. Night Shyamalan's red-headed muse gets style points for having Fonzie as her Godfather.


South by Southwest Interactive is a huge, annual conference that brings together leading entrepreneurs, start ups and innovators in the tech space. SXSW Interactive is wrapping up in Austin, Texas, and we had a chance to interview Senior Innovation Editor Ellen McGirt from Fast Company Magazine and PepsiCo's Social Media and Digital Director Bonin Bough yesterday. We discussed the newest trends in Interactive, the emergence of mobile, how micro influencers can make themselves more available to agencies and advertisers and a lot more. Here's the video:
Visit the SXSW Interactive site to find out more about what's going on at SXSW this year.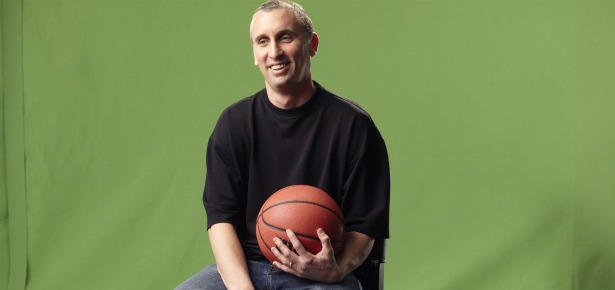 Bobby Hurley is an NCAA basketball legend. From 1989 to 1993, the former point guard led Duke to three Final Four appearances and back-to-back national championships in 1992 and 1993. He was the MVP of the Final Four in 1992, and his 1076 career assists still stand as an NCAA record.
In 1993, Sacramento Kings selected Hurley with the seventh pick in the NBA Draft. He had a promising career ahead of him, but on his way home from a game in December of his rookie year, Hurley got into a serious car accident. Hurley was thrown from his vehicle and suffered life-threatening injuries.
Hurley returned to the NBA in 1994, and played four more seasons with the Kings. In 1998, he made a comeback with the Grizzlies. Due to the accident, Hurley never developed into a superstar at the next level. He became involved in thoroughbred horse racing and eventually got into coaching. He now serves as an assistant coach at Wagner College, where he works with his brother, head coach Dan Hurley.
For this year's March Madness tournament, Hurley is teaming up with Magic Johnson, Georgetown coach John Thompson III and Dove Men+Care for a campaign called "Journey to Comfort." During the campaign, these basketball greats will reveal "personal milestones that helped them become comfortable in their own skin – on and off the court." The spots will air throughout the NCAA March Madness tournament.
As part of the campaign, Dove Men+Care is giving fans a chance to win a trip to Los Angeles and hang out with Magic Johnson at a basketball game. From now until April 5, fans can visit the Dove Men+Care website to play "Trivia Timeout" for a chance to with the meet-and0greet with Magic, autographed basketballs, tickets to the 2012 NCAA Men's Final Four in New Orleans and other college hoops prizes.
During our interview with Bobby Hurley, we discussed the Dove Men+Care campaign, how his life changed after the accident, who he likes in the tourney, potential bracket-buster teams, who he modeled his game after, and which team he thought was better – undefeated UNLV or the Fab 5.
Cool editing job, this. Some dude created an indie film, Sundance selection-style recut trailer of Ferris Bueller's Day Off set to some moody serious music ("A Slight Return Home" by Wood Pigeon). Take a look: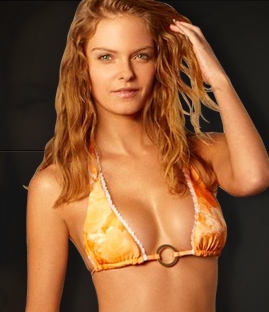 The Sports Illustrated Swimsuit 2011 Model Search is over and the winner is Jessica Perez from Costa Rica. Perez was born in Costa Rica and grew up in Honduras and Ecuador before moving to New York. She received a national scientific grant for research in Biopsychology and she supports charities like the Heartland Alliance and Dog Habitat Rescue.
Jessica's modeling career has included advertising spots for Victoria's Secret, Sephora, Levi's and American Eagle. She has appeared in countless European magazines and she's also been featured in Cosmopolitan, Elle and Glamour.
Perez is now guaranteed a spot in next year's Sports Illustrated Swimsuit Issue. It's the first time that SI has ever opened up the swimsuit action to a public vote. It's also the first time that anyone has been guaranteed a spot in the Swimsuit Issue.
You can see Jessica and all the other Model Search contestants in a series of Sports Illustrated/Nissan videos that we posted last week. Today is the last day to enter our iPad giveaway contest so take a look at the vids and enter to win!

Caught this on boing boing today. Pretty interesting stuff. Artist Ward Shelly maps out the history of science fiction in a crazy illustration that starts with ancient myths and legend and meanders through different philosophies, the Enlightenment, Romanticism, Jules Verne and into the 20th Century. Crazy detailed and a solid way to get lost in one big image. Take a look: