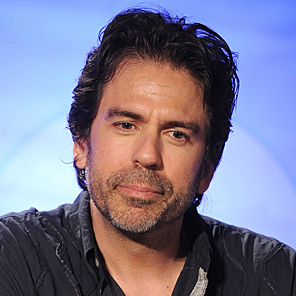 Comedian Greg Giraldo was hospitalized in New Jersey after an accidental overdose on prescription pills this weekend. Today, he passed away. Sources have said that the accidental overdose wasn't a suicide attempt. Giraldo has had a history of substance abuse problems, but his death still comes as a total shock.
This is just really sad. Giraldo was a really funny dude. He graduated Harvard Law and worked as a lawyer before turning to comedy. Giraldo was a successful comic who starred in plenty of pilots, but he never really hit that next level of comic success.
He's probably best known for his appearances on Comedy Central's Celebrity Roasts, where he always knocked it out of the park. He recently served as a co-host for NBC's Last Comic Standing.
Giraldo was 44 years old. He leaves behind four kids and a lot of sad fans.
Rest in peace, Greg.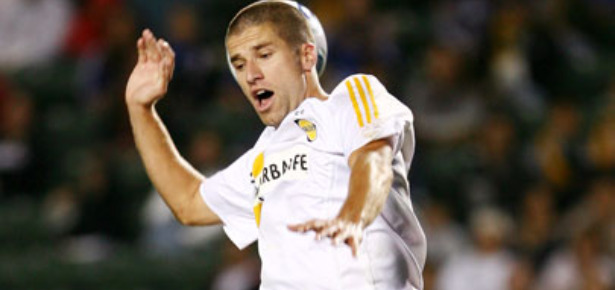 The eighth overall selection of the 2002 MLS Superdraft, Kyle Martino won the Rookie of the Year Award, played four and a half seasons with the Columbus Crew and two and half seasons with the LA Galaxy. Martino competed in the 2001 World Youth Championship and appeared in eight games for the U.S. national team. Martino got his first cap in 2002, and in 2005 he scored a goal against Panama during a World Cup qualifier match.
After retiring from soccer in 2008, Martino became an analyst and commentator for MLS games and the World Cup. He worked at ESPN and the Fox Soccer Channel and also provided color commentary for Philadelphia Union matches. In 2010, Martino launched a new show on the Fox Soccer Channel, Soccer Talk Live, an hour-long program that's part entertainment and part soccer discussion.
We got the chance to catch up with Martino to discuss his new show and his thoughts on the World Cup and the state of US soccer.
Who was your favorite player to watch in the World Cup?
David Villa for Spain. He is a pure goal scorer with some serious bravado. It's just hard to not smile when he gets the ball because you know something ridiculous is about to happen.
Did World Cup fever lead to increased interest in the MLS?
Definitely. Not only were there several World Cup starts from all over the World that came back to MLS after the Cup was over, but a lot of people got that soccer bug during the World Cup and got their fix from watching MLS action.
What was it like to score an international goal in a World Cup qualifier?
It was amazing. I broke several windows and destroyed my parents' back yard imagining that moment over and over again in my head when I was little. To see that reoccurring dream of wearing the #10 for my country and scoring a goal like that become reality was second to none.
How did it feel to have your professional career cut short by injury?
It was a really sad moment for me. To spend your entire life obsessing over something you love, and doing anything you can to get it, to only have it taken away from you because of something you can't control is a very hard thing to deal with. How I go on is by being grateful of getting there and having a career, and looking forward to the next challenge.
Tell us a little bit a about your new show, Soccer Talk Live. It's kind of a combination of soccer news and pop culture, right?
The idea of the show is to put soccer at the head table with other pop culture and entertainment trends where it belongs. The show will be a soccer show first and foremost, but it will also try and thread together the world's greatest sport with other aspects of mainstream culture, aspects that fans don't realize connect back to the beautiful game. It will be the coming out party for a game that has already come out but most people just haven't been paying attention.
Why do American soccer players have such a hard time completing quality passes?
Bad eye-sight from sitting too close to the TV? No, probably because our decision making in fast paced crucial moments is not as hard-wired as it is in other countries where that and technique are burned in kids minds from very young ages.
Will Jürgen Klinsmann ever coach the US national squad?
I'm starting to think no. If we didn't get him this time, I think it's a wrap.
When will the US national team get over the hump and really compete with the big boys on the international stage?
When we stop losing some of our best athletes to other sports.
Soccer Talk Live airs on Monday nights at 7 p.m. EST on Fox Soccer Channel. Check out your local listings, tune in and find out more about the beautiful game.

Hardee's is the Midwestern brother of Carl's Jr. Founded in 1941, Carl's Jr. is a fast food chain that's located throughout the Western part of the country. Hardees may be the younger fast food sibling, but the restaurant is no spring chicken. Hardee's just celebrated its 50th birthday.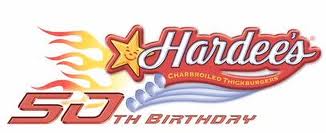 As part of the birthday festivities, Hardee's is doing all kinds of fun stuff this month:
MANjr is getting in on the action be giving away a $50 Hardee's gift card. Here's how to enter:
Follow us on Twitter (@MANjrcom)
Drop a comment below and tell us why you love Hardee's
Winner will be chosen at random
Giveaway ends next Wednesday, October 6th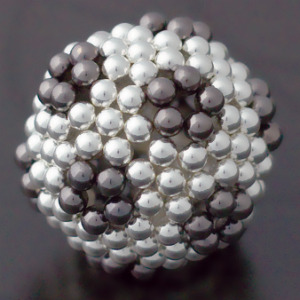 When I first received a sample of Nanodots, a set of little magnetic balls that can be put together to make interesting patterns and shapes, I didn't think reviewing the little dots would take that much time. I mean how long can you really play with 216 small dots made of neodymium, the same magnetic material used in MRIs and Maglev trains?
The answer is a really, really long time. Make no mistake, Nanodots are addictive as hell.
You start out by stringing together long lines of these dots. After a little time futzing around, you start making different patterns and shapes like triangles and squares. When you get to hexagon stage, you start wondering what kind of objects you can make when you combine a larger number of smaller shapes. After you're first 3D creation, it's game over.
Check out this video and you'll see what I mean:
If I had some Nandots to mess around with when I was first being taught geometry, I would've had an easier time visualizing the stuff I was learning. These dots are great for education, brain teasing and all around time wasting.
The original 216 Nanodt set retails for $29.99. It may sound extreme for a bunch of little magnet balls to cost 30 bucks, but one hour into it, you'll be looking to purchase more. Check out the website and try these things out!

Wait, what?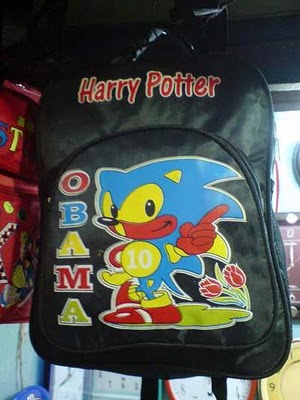 Via: Sloshspot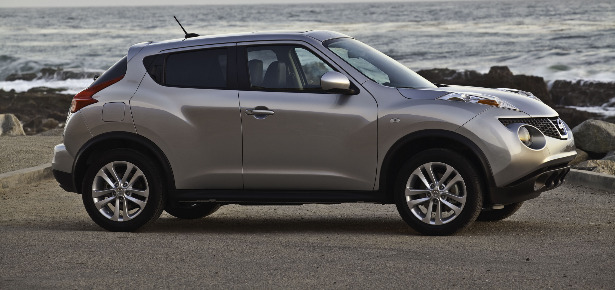 We recently got a chance to test drive the 2011 Nissan Juke as part of the Juke Drive LA event, and the little car has quite a bit to offer. First off, the 2011 Juke is sporty as hell. It's one of those small crossover cars that make up one of the fastest growing segments in the auto market. The Juke has the sleekness and maneuverability of a sports car, but it still has the utility and frame that you'd expect from a compact SUV. It's like a mini Cooper with balls.
The car's appearance is what strikes you first. It has a wide stance, the outward appearance of a much larger car, these funky, boomerang-shaped taillights and a uniquely athletic front grill. The sculpted interior includes a center console that was modeled off of a motorcycle, a pretty decent stock sound system (with front tweeters and a Rockford Fosgate subwoofer in the back) and an easy to use, climate/drive control interface that allows you to control the AC and select between three different drive modes (normal, sport and eco). The Juke also includes an optional navigation system on a five-inch color touch screen display and connection compatibility for iPod, Bluetooth and USB.
The Juke has a little kick to it too. The 2.5L engine offers drivers 188 horsepower and 177lb-ft of torque. The Juke can round corners well, crush U-turns with ease and accelerate quickly off the line. It's a four-door, compact city car that's fuel efficient (27 mpg on the city and 32 mpg on the highway), easy to park and gives you extra cargo space when you need it (35.9 cubic feet of cargo space with the rear seat folded).
The Juke S starts at $18,960 for the S CVT FWD model ($20,460 for S CVT AWD). The SV model includes a moonroof, the I-CON Integrated Control System, USB port and premium cloth. The SV models range from $20,260 (for the SV MT FWD) to $22,260 (for the SV CVT AWD). Even if you get a fully equipped JUKE SL CVT AWD, which includes leather seats and a bunch of other goodies, the asking price starts at under $25,000 ($24,550 to be exact).
If you're the kind of person who likes classic looking cars with timeless appeal, you're not going to love the funky stylings of the Juke. The Juke is for characters. It's for people who buy Scions and Elements and Mini Coopers and cars with personality and flair. If you like character cars that combine utility and affordability with decent performance and style points, the Juke is worth a look.
Full Disclosure: The fine people at Nissan showed us an amazing time that included a scavenger hunt through LA, free sunglasses, Amoeba gift certificates (which we quickly spent on soul 45s, Bar Kays vinyl and this sweet German disco-funk compilation) and a free lunch at Galdstone's (which I couldn't finish). We also got to hang out with some great folks!


At MANjr, we get a lot of stuff to review. Because we're a men's site, we end up trying out a lot of different shaving products. Some are good, others are not. The shaving stuff we got from Aveda falls into the good category.
First, we tried out the Aveda Men Pure-Formance Shave Cream. The stylish bottle promised some natural, moisturizing goodness, and the product did not disappoint. The shave cream contains natural emollients, Vitamin E, aloe, argan oil and scutellaria baicalensis root extract. There's also this soothing proprietary phto-active blend in the mix that includes seaweed, licorice root, sage extract, plai oil and tamanu  oil. Add it all up and you're basically putting some pretty smooth rainforest action on your face before shaving. The result? Less irritation, reduced razor burn and some serious moisturizing as an added benefit.
The Aveda Pure-Formance Dual Action Aftershave provides a nice finish to your shaving experience. The aftershave adds extra protection against razor burn and irritation, and it provides even more moisturizing action in non-greasy, not-overbearingly-fragrant way. The aroma is a mild mix of natural flavors like lemon, spearmint, vetiver and lavender oils. The kunzea extract adds a nice touch as well.
If you like natural products that yield effective results, check out Aveda's shaving products for men. Even the bottles are made from 45% post-consumer recycled HDPE. If you don't like perfumey products that cater more to cologne types than moisturizing close shavers, you can't beat the rainforest-to-the-face feeling that these Aveda shaving products have to offer.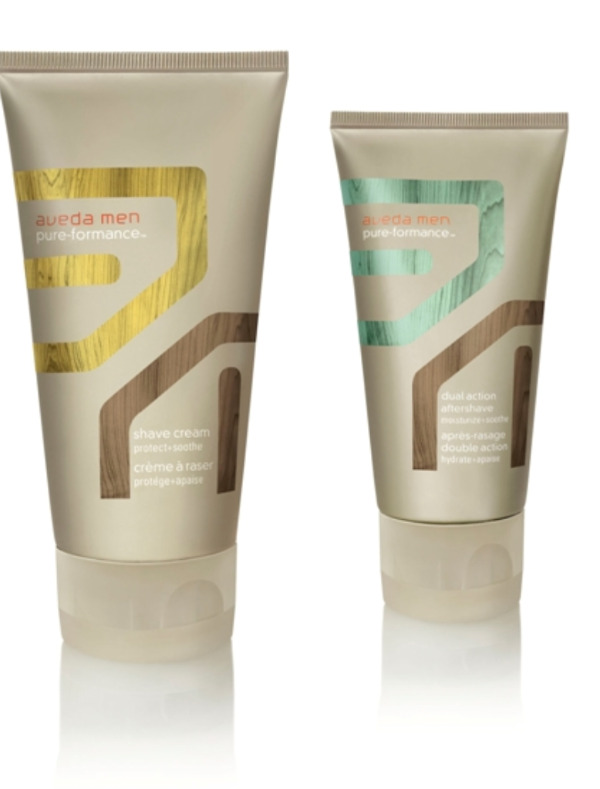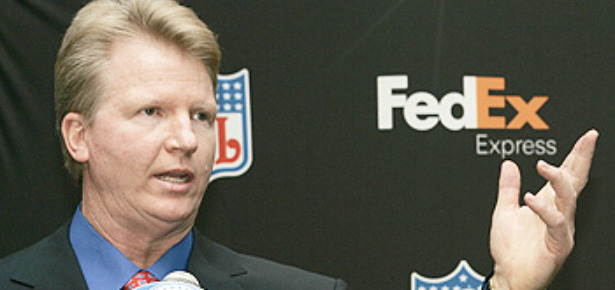 Phil Simms is a former Super Bowl MVP with two rings, two Pro Bowl appearances and a resume that could earn him a place in Canton. His 88 percent completion rate in Super Bowl XXI is still a Super Bowl record. In 1993, his final year in the NFL, Simms completed 61.8 percent of his passes and threw for 3,038 yards and 15 touchdowns. At the end of the offseason, the Giants cut him and he retired for good.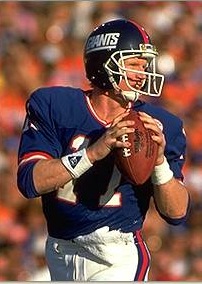 Simms went on to have a successful broadcasting career. He's worked for ESPN, NBC and CBS. He announced Weightlifting at the 1996 Olympic Games and in 2008, Simms joined the cast of Inside the NFL, the weekly football highlight show that ended up on Showtime after a 31-year run on HBO.
Simms also found time to produce two serious quarterback prospects. Phil's son Chris Simms had a promising career with the Bucs before blowing up his spleen in a 2006 game against the Carolina Panthers. Matt Simms, Phil's younger son, is currently the starting quarterback for the University of Tennessee.
Simms calls games on CBS with Jim Nantz. He's also heavily involved with the FedEx Air & Ground Player of the Week program, a program that allows fans to vote on the top performers for each week and also supports Safe Kids USA. I got to interview Simms and ask him about the FedEx program, the difficulties of retirement, ProFootballTalk.com, the Pittsburgh Steelers, Olympic broadcasting and why he's not in the Hall of Fame. I found Simms to be a very open, honest and all-around likeable guy. Check out the video: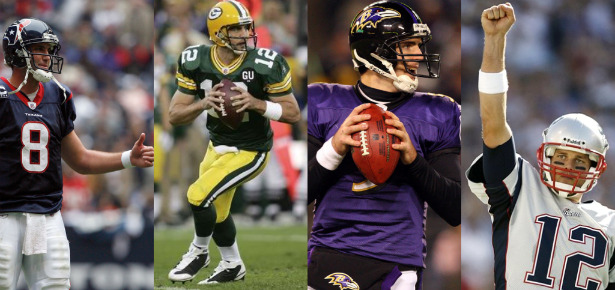 An eighth of the season is behind us, and so far our picks haven't been all that impressive. I followed a 7-6-3 Week 1 with a 8-7-1 Week 2. While 15-13-4 doesn't sound like advice you'd pay for, at least I've got the same record from last week and one less loss on the season than Bill Simmons. I've been making some good cash on the Steelers quick start, too, and that's a trend that's going to continue this weekend. Anyway, on to the picks:
At NY Giants -3 Tennessee
These two teams both need a rebound win. Last week, the Giants got spanked in the Manning Bowl and the Titans got pile-driven by the Steelers. Does Vince Young come in and reclaim his job? Chris Johnson will be facing another tough run defense, but he'll certainly do way better than his 34-yard rushing performance in Week 2. Titans bounce back.
PICK: Titans +3
At New England -14 Buffalo
Another week, another huge point spread for whoever's playing the Bills. Make no mistake though, the Pats are going to crush this team on Sunday. Brady is a Bills killer, and Ryan Fitzpatrick won't be able to hang with a guy who's beaten the Bills 15 times in 16 games while completing 65.3 percent of his passes with an average QB rating of 100.6. Brady has thrown more TDs (33) and put up more passing yards (3,713) against the Bills than he has against any other team in the league. This trend will continue in Week 3.
PICK: Pats -14.5
At Baltimore -10.5 Cleveland
Joe Flacco needs this game. He's looked horrible through two games, but he'll bounce back against the winless Browns. Lock it in.
PICK: Ravens -10.5
Pittsburgh -2.5 At Tampa Bay
Still not sold on the Steelers? I could line up under center for that team the Steelers would still kick ass. They have the best defense in football and Tomlin wants a W against the team that gave him his first shot as an NFL coach. At some point the oddsmakers are going to give the Steelers more respect. Until they do, keep cashing in.
PICK: Steelers -2.5
Cincinnati -3 At Carolina
The Bengals couldn't score a touchdown last week, but five field goals were enough. Cincy's strength is its defense. If they can make Joe Flacco throw four picks, imagine what they'll do to Jimmy Clausen.
PICK:  Bengals -3
At New Orleans -4 Atlanta
The Falcons are a good football team. They had a tough loss to start the season and they totally crushed the Cardinals in Week 2. The Saints are just too good though. Even though the 49ers almost took them out on Monday Night, the Saints return back to the comfort of their dome. This team's just clicking too much to bet against them at home. The Falcons will put up points, but not enough to win.
PICK: Saints -4
At Kansas City +3 San Francisco
The Chiefs are 2-0 baby! The Niners looked impressive at home last week, but I'm going to roll with the Chiefs at home on this one.
PICK: Chiefs +3
At Minnesota -11 Detroit
Who are the Vikings at this point? Are they a run first team with a gray-beard game manager under center or are they a team that likes to fling it? The Lions are facing their toughest defense yet, but who wants to bet against Jahvid Best?
PICK: Lions +11
At Houston -2.5 Dallas
The Texans are clicking and the Cowboys are answerless. Dallas doesn't have a run game and the Texans can beat you in so many ways. The battle for Texas is going down in Houston. The Cowboys are desperate, but the Texans will stay hot and take this one.
PICK: Texans -2.5
Washington -3.5 At St. Louis
The Redskins almost pulled off a shocker last week, taking the Texans to overtime, but their upset fell short. Portis is questionable, but his play this season has been questionable as well. The Rams are averaging on 13.5 points per game, but they've only allowed 16.5 points in the first two weeks of the season. The Skins proved last week that they can put up points and hang with a good team. The Rams aren't a good team.
PICK:  Skins -3
Philadelphia -2.5 At Jacksonville
D avid Garrard was miserable last week against the Chargers. He threw four picks and got benched. Luke McCown came in and tore his ACL again and Garrard was back in action. Meanwhile in Philly, Vick has played so well that the team told Kevin Kolb to keep his ass on the pine. It's easy to look good when you're playing the Lions, but Vick's the better QB and the Eagles are a better team. They should take care of business in Jacksonville.
PICK: Eagles -2.5
Indianapolis -5.5 At Denver
Peyton Manning ruins Laurence Maroney's big day. Colts cover in Denver.
PICK: Colts -5.5
San Diego -5 At Seattle
Mike Tolbert puts up big numbers in place of Ryan Mathews. San Diego will win the most unwatchable game of the afternoon
PICK:  Chargers -5
At Arizona -4.5 Oakland
The Polish Rifle makes Oakland a better team. The Cards must've been put through the ringer by Coach Wiz after last week's beatdown. I don't like this game; too many questions. Does Gradkowski light it up? Does Beanie Wells make an impact? Do Arizona's receivers see anything resembling a catchable pass? Steer clear of this one, but if you have to choose a side, take Oakland, their rushing attack and their confident new QB.
PICK:  Oakland +4.5
At Miami -2.5 NY Jets
Another tough call. The Jets got a big win in Week 2, but the Fins have been solid through two weeks. Which Mark Sanchez will we see? The dude who was shackled by a conservative game plan in Week 1? Or the guy who had the game of his life last week and is on the fast track for an MVP award? With Revis out, I'm taking the Fins at home.
PICK: Fins -2.5
Green Bay -3 At Chicago
For two straight weeks I've picked the Bears to lose, but they're 2-0. I guess I should believe in Cutler and Company, but I don't. Not against the Packers. Sorry. Green Bay seizes the spotlight on Monday Night and the Bears show their home crowd that they don't deserve to be lossless.
PICK:  Packers -3