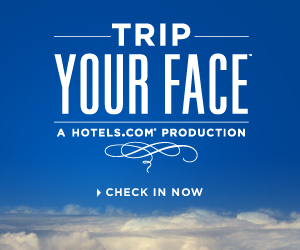 Last week, Hotels.com launched a new site called TripYourFace.com. The site let's you upload photos of yourself and up to three friends and these photos are then insertedfro on the bodies of live actors in hotel scenes in Paris, Vegas and New York. It's like a goofy Photoshop face-swap with an HD video insertion bonus.
Here's how it works. You pick a destination, hit the hotel lobby and select how many guests are checking in. Then you upload front-facing, symmetrical photos and tag them with a name. After adjusting the photo to fit a face frame (and adjusting color and tone as well), your photos are integrated into video scenes. You can upload photos on your computer or pull photos on Facebook.
The videos feature Vanilla Ice and Dennis Rodman in different party-vibe scenarios. You can share the videos with your friends by posting them to Twitter, Facebook or just sharing a URL. Here are some of the video scenes you can splice yourself into:

Traveling can be a big hassle for anyone, especially if you have crappy luggage. Making a solid, long term investment in travel bags usually isn't a top priority for most folks. I mean, how often do you travel anyway? You can probably get by with the $20 rolling suitcase you picked up at Ross, right?
Well the thing is, crappy travel bags don't reveal themselves right away. You'll be on like three or four trips before disaster strikes. But when your cheap bag goes, it goes bad quick. A busted wheel. A broken zipper. It could be a simple, how-the-hell-did-that happen rip, but before the end of your trip, you'll be cursing the fact that you took such a low budget approach to your travel needs.
We've all been there. So when Ogio offered to send us a travel bag for review, we accepted gladly. I've had some pretty sorry luggage in my day, so I was curious to see what these guys had to offer. Ogio sent us one of their Layover travel bags, and we tested the thing out.
The first thing you notice is that the bag looks like it'd be in the closet of a BMX biker or professional Moto racer or something. There's a reason for this. Here's what Mark Kuryak, Vice President Global Action/Performance/Sport had to say:
"OGIO's designs are inspired from the various sports that we actively participate. We seek the input of our athletes so that can design uniquely styled collections that are both rugged and intelligently designed with features that help them in their lifestyle. The layover is a prime example. While it is part of our travel collection," Kuryak said, "the styling of this bag comes from our roots in Moto."
We looked up this connection. It turns out that Ogio produced a motocross film called Global Addiction in 2002 that featured some of the biggest names in freestyle MX like Travis Pastrana, who continues to work with the brand. Ogio produces high performance bag gear for a variety of uses. When designing these gear bags, the company gets a ton of input from top athletes in moto, BMX, skate, snow and surf.
"Most of all our bag features and unique styling comes from our top athlete input," Kuryak said. "They use OGIO products on daily basis thru toughest conditions which is our best testing ground for superior quality and inspiration for new features and designs."
That input is evident when you put the Layover bag to the test. The thing just looks rugged and sporty, and those wheels aren't going to crap out on you while you're running through the airport.
"The lines are fast and unique," Kuryak explained. "The materials that we use are tough to stand up to the most grueling conditions, the sled and wheel system is a reflection of the SLED system of our acclaimed 9800 Moto Gear bag. And the organization compartments allow our athletes to stay in control of their travels while they are on the road."
That SLED system is legit. The Layover bag has these gliding, urethane wheels that rest on a heavy duty chassis. It doesn't matter what kind of terrain you need to drag this thing through, those wheels can power through anything.
"The SLED technology feature is on many of our top selling gear bags came right from our athletes," Kurayk told us. "They wanted the most durable/heavy duty wheeled bag that would survive all rider conditions – practice, race day, and travel."
That's the main take away from this Ogio operation. They design their gear for extreme use, but it's the everyday utility and surefire functionality that appeals to average consumers.
When asked about other athlete-inspired features, Kurayk mentioned all the compartments the bag has. These "intelligently designed compartments" were crafted for "organization of all gear – from helmets, gloves, goggles, lenses, apparel, and now neck brace compartments for easy access," Kuryak said.
"Each pocket is specialized to protect their valuable equipment."
So in addition to the sleek styling, you get extreme usability and convenient storage features. Not bad for a bag that retails for $189.99. You probably won't need to pack for the X Games or some other extreme sports event, but if your bag can handle the needs of top extreme athletes, it's going to work just fine for your weekend trip to Vegas.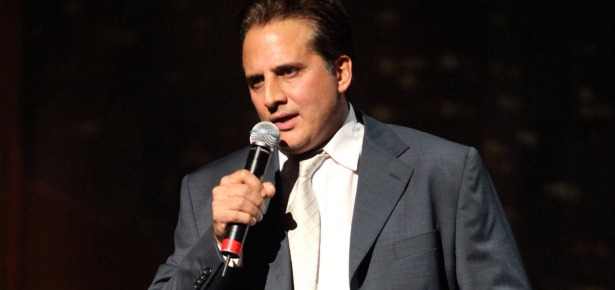 Nick Di Paolo is the best. You may not agree with his views and his politics, but Di Paolo calls it like he sees it. He talks about all the things that no one wants to talk about. He skewers political correctness and isn't afraid to piss people off in the process. Good comedy needs truth and honesty. Mix in some passion, and a little bit of that pissed off vibe, and you got a solid approach to laughs. Di Paolo has all these qualities, and that's what makes him so effective.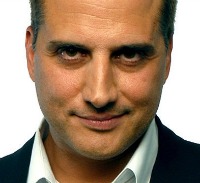 When we were asked to interview Nick Di Paolo to discuss his upcoming Raw Nerve special on Showtime (which airs on Friday at 9pm), we jumped at the chance. If you've ever seen Di Paolo perform stand up, go off on a roast or if you've listened to his radio appearances, you know the guy's just hilarious. We figured it'd be a fun conversation that could go in a few different directions. We knew there'd be a lot of laughs in the mix as well.
Di Paolo didn't disappoint. During our interview, we talked about a wide range of topics, everything from his Showtime special and Raw Nerve album to the Red Sox, Kobe and Greg Giraldo. We found out who he'd like to roast, who cracks him up and what it was like to write for Chris Rock. He gave us some tips for aspiring comics and some advice on marriage as well. And he made us crack up throughout it all.
The interview starts off a bit slow, but stick with it. It just gets better. Here's the podcast:
Nick Di Paolo Interview – MANjr.com Podcast
Audio clip: Adobe Flash Player (version 9 or above) is required to play this audio clip. Download the latest version here. You also need to have JavaScript enabled in your browser.
Don't forget to check out the Raw Nerve special on Showtime this Friday at 9pm. We haven't seen it yet, but we pretty sure it's going to be sick.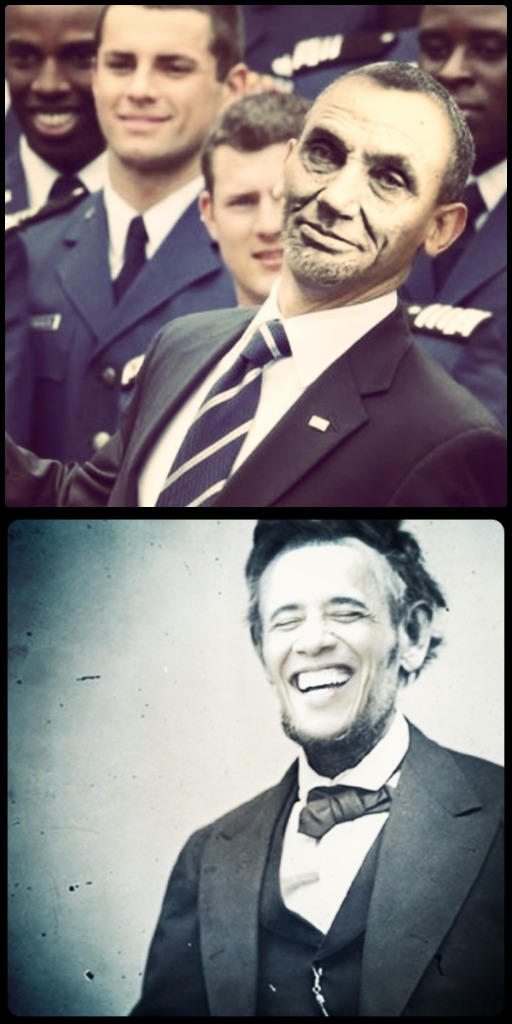 The third episode of Workaholics airs tonight on Comedy Central. If you haven't seen this show yet, check it out. It's pretty damn funny. Here's a clip from tonight's episode: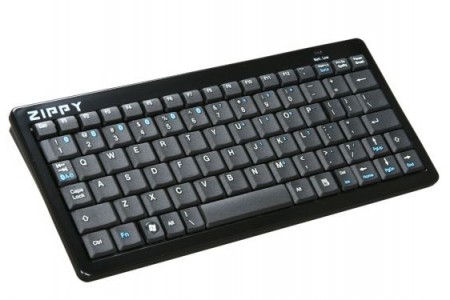 Typing without a keyboard sucks. Whether you're working on a smartphone with tactile keys like a Blackberry or a touch screen on an iPhone or iPad, typing anything at length can be a challenge when you're working with small keys or sensitive touch pads. Add in a bad case of sausage fingers, and you can forget about typing anything over 50 to 100 words.
That's why they make devices like the Zippy BT-500 Compact Bluetooth Wireless Keyboard from AVS Gear. This keyboard is deceptively efficient. It's lightweight and tiny enough so you can lug it around easily. It weighs 320grams (with batteries) and it's 225 mm long, 99 mm wide and 23.5 mm high. But despite its miniature form, it still feels sturdy. You feel like this thing can withstand a few drops on the ground and keep on ticking.
The keys occupy a small surface area, but they aren't too close together and they actually have some decent resistance behind them. When you press the keys down, you can actually feel it, almost like an old school clicky keyboard. If you stroke the wrong key, you'll now it right away. And you're not going to accidently mistype O, P, K, comma, semicolon and period because you were targeting an "L." Each key occupies its own clear space and the tactile give and take allows you to bang away at this thing with a pretty high degree of precision.
The Zippy BT-500 is a wireless device that utilizes Bluetooth 2.0 technology. It has a range of up to 10 meters, and you can connect the thing to up to six Bluetooth devices at once. The keyboard has a one-touch fast switch option that lets you cycle through different Bluetooth devices in seconds. It comes equipped with two AA batteries which should last the average user about two months.
If you're an aggressive typist, you can pound the keys on this thing without thinking twice about it. There are little rubber stoppers on all four corners so you get some solid traction on whatever surface you type on. You can flip the switches in the back if you prefer some lean on your keyboard surface.
The Zippy BT-500 Compact Bluetooth Wireless Keyboard retails for $49.99. If you use your smartphone, iPad or other Bluetooth enabled device to type anything over 50-100 words, do yourself a favor and pick up the Zippy BT-500. It's slightly bigger than your hand, but it's a sturdy, compact package that'll save you time and cure your smartphone sausage finger syndrome.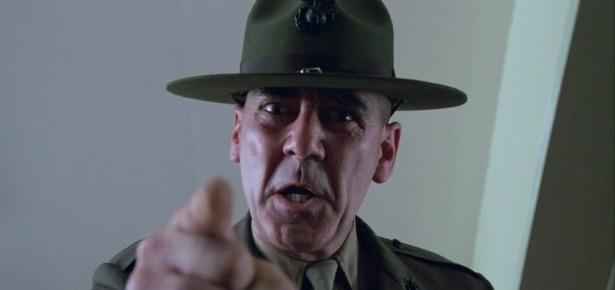 You know "The Gunny." R. Lee Ermey has had over a 100 film and TV roles, everything from Apocalypse Now to Toy Story.  You've seen him on Mail Call on the History Channel. He was the drill sergeant in Full Metal Jacket who pushed Vincent D'onofrio to the brink. The Gunny started out as an advisor on the film, but Stanley Kubrick liked him so much that he gave him the role of Gunnery Sergeant Hartman.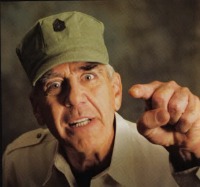 Before he became the quintessential drill sergeant character actor, Ronald Lee Ermey spent 11 years in the US Marine Corps. He served 14 months in Vietnam and did two tours in Okinawa. When his military career was cut short by injuries, Ermey posted up in the Philippines. He studied Criminology and Drama at the University of Manila, and he began appearing in films in the Philippines.
His role as a helicopter pilot in Apocalypse Now led to other acting and advisor roles. He served as a technical advisor on the film An Officer and a Gentleman, and he went on to appear in films like Fletch Lives, Toy Soldiers, Se7en, Mississippi Burning, both Texas Chainsaw Massacre movies and X-Men 3.
When The Gunny isn't acting, doing voiceover work, teaching people about military history or showing up in Geico commercials, he finds ways to support the troops. The Gunny recently teamed up with WD-40 for the Drop and Give Me 40 promotion that supports three different troop charities. When you purchase Limited Edition WD-40® Collectible Series cans, the WD-40 company will donate 10 cents for every can purchased to the Armed Services YMCA, the Wounded Warrior Project and the Veterans Medical Research Foundation.
We spoke with The Gunny last week while he was on the deck of the USS Midway Museum in San Diego. He gave us more details about the Drop and Give Me 40 promotion while he was drilling ROTC candidates.  We also talked a little bit about Mail Call and working with Stanley Kubrick. Check out the video:

To learn more about the Drop and Give Me 40 campaign, visit supporttroops.wd40.com.