San Francisco is not like Dallas. Not at all. When baseball fans come to the ballpark in San Fran, they arrive with a head change. This video from Dallas sports anchor Newy Scruggs shows us what Nor Cal baseball fandom is all about: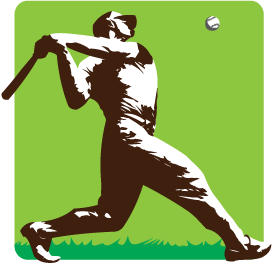 Cost Plus World Market is giving away tickets to Game 4 and Game 6 of the 2010 World Series. The contest features two grand prizes. Here are the details:
• One winner will receive two World Series tickets to Game Four in Arlington, Texas
• One winner receiving two World Series tickets to Game Six in San Francisco, CA
• Both winners will receive a $1000 World Market gift card and a chauffeured limousine ride to and from the game* (ARV of each prize: $6,000). If Game Six is not played, the winner will receive the cash equivalent.
In addition to the two grand prizes, fans who shop at Cost Plus World Market wearing San Francisco Giants or Texas Rangers team logo apparel will receive 10 percent off their purchases from October 27 to November 4.
To enter this content, just visit the Cost Plus World Market Baseball's Big Game Sweepstakes site.
Good luck!
If the Brian Wilson video from earlier today wasn't enough to convince you that the dude's totally bananas, here's more proof to support the notion that Brian Wilson is Kenny Powers in real life:

Tomorrow in London, 32 champion bartenders from around the world will get together to compete in the Stella Artois 2010 World Draught Master Championships. Part of the competition includes a "pouring ritual" where bartenders will compete to execute the 9-step perfect pour. The steps include: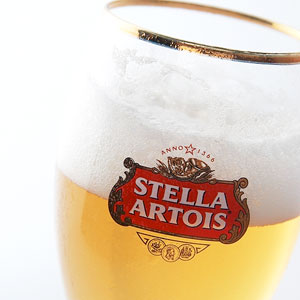 1. The Purification
2. The Sacrifice
3. The Liquid Alchemy
4. The Crown
5. The Removal
6. The Beheading
7. The Judgment
8. The Cleansing
9. The Bestowal
The competition to determine the Draught Master will be streamed live tomorrow from 7:30 – 9:30 p.m. UK time (starting at 12:30 p.m. PST / 3:30 p.m. EST). The entire competition will be streamed live on UStream.
Check out this video below to see all  9 steps for pouring the perfect glass of Stella Artois
Try to watch this clip without tripping out. I dare you.
Bobby Bottleservice gets serious and goes to Africa to help cure the continent of malaria: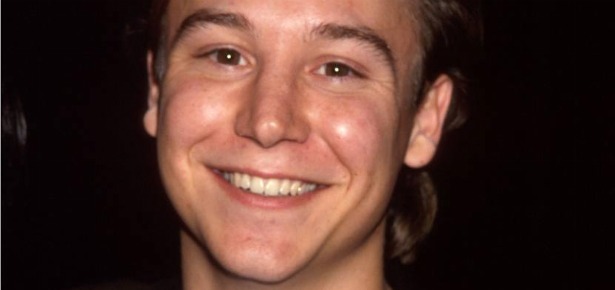 Keith Coogan started acting back in 1976 when he was only six years old. According to IMDB, he's appeared in 63 TV and film roles over the years. He was the voice of Young Tod in Disney's The Fox and the Hound. His TV appearances include spots on Knight Rider, 21 Jump Street, The Waltons, Mork and Mindy, CHiPs, Silver Spoons, The Love Boat, Growing Pains and Just the Ten of Us.
As impressive as all this is, nothing compares to the sick cinematic run that Coogan enjoyed at the end of the 80s/start of the 90s. From 1987 to 1991, Coogan left an indelible mark on a generation of movie-lovers with three all-time awesome film roles:
Brad Anderson – Adventures in Babysitting (1987)

Coogan crushed the role of Brad Anderson in Adventures in Babysitting. Back in 1987, it was okay to wear sweaters like that. Coogan did it all in this role. He tormented his sister, put up with hi-jinks from his best friend and took a knife to the shoe in a subway car. And think of how awesome it'd be to drool over Elizabeth Shue for hours on a movie set? Point, Coogs.
Kenny Crandell – Don't Tell Mom the Babysitter in Dead (1991)

In Don't Tell Mom the Babysitter's Dead, Coogan got to play Christina Applegates's lazy stoner brother, Kenny Crandell. After seeing his sister Sue Ellen embrace responsibility, Kenny Crandell adopts a love for the culinary arts, cuts his long hair and makes a pledge to do well in school so that he can become a chef and gain the affection of one of his sister's hot friends. It's an inspirational tale of how unusual circumstances can prompt even the most shiftless heavy metal fan to man up, embrace cooking and say no to weed.
Jonathan "Snuffy" Bradberry – Toy Soldiers (1991)

If you haven't seen Toy Soldiers in the last six months, get on that shit. After 19 years, it's still amazing. The film has everything: Louis Gossett, Jr. and vodka-mouthwash, Sean Astin's ridiculous hair and hightops, Wil Wheaton's amazing earring and death scene. I can't think of another movie that gives better treatment to the whole Latin terrorists taking a boarding school full of teenage boys hostage thing. And Snuffy? You remember how well Coogs sold that asthma attack scene? What about the bash brother high-five sequence with Wesley Crusher after Coogs made fun of Wil Wheaton's mobster dad? It's timeless stuff, people.
Back in September, the MANjr Team went out to Chicago to cover the Gatorade REPLAY Season 3 matchup between Brother Rice and Bloom Township. The Replay rematch of the 2000 high school basketball sectional battle was an awesome game. We got to interview Carlos Boozer and Dwight Howard and we got to witness one of the most intense basketball games any of us has ever seen.
The REPLAY Season 3 documentary is going to air on FSN on November 7. In preparation for the premier, Gatorade got together with Common, Jennifer Hudson, Lupe Fiasco and No I.D. to create an original REPLAY song called "We Can Do It Now." You can download the song for free at the REPLAY website. Here's some behind the scenes studio footage of this Chicago-style collaboration: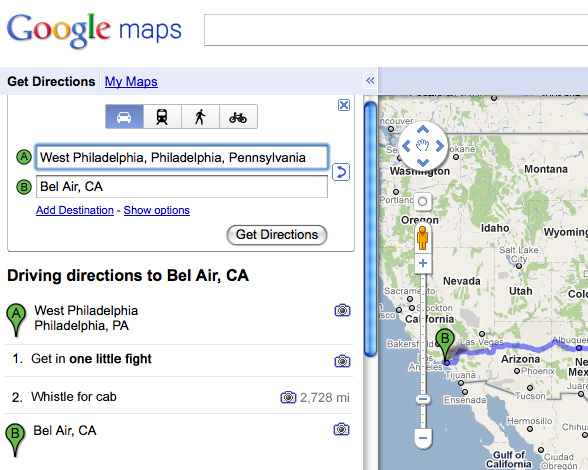 Image via Buzzfeed