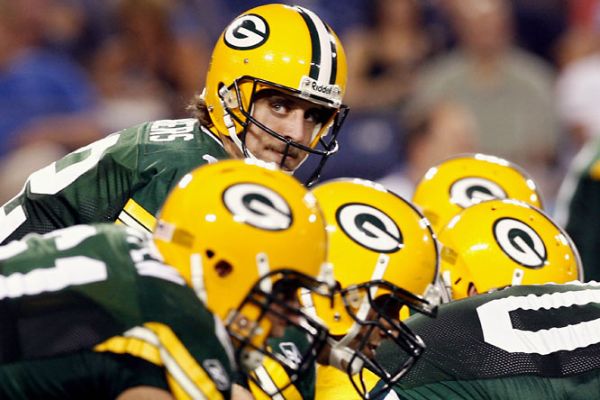 At Kansas City -3.5 Oakland

PICK: Chiefs -3.5

At Green Bay -10 Chicago

PICK: Packers -10

At New England -3.5 Miami

PICK: Pats -3.5

At Philadelphia -7 Dallas

PICK: Eagles -7

At Indianapolis -9.5 Tennessee

PICK: Titans +9.5

At NY Jets -2 Buffalo

PICK: Bills +2

Jacksonville -2.5 At Houston

PICK: Jags -2.5

At Atlanta -14.5 Carolina

PICK: Falcons -14.5

Pittsburgh -6 At Cleveland

PICK: Steelers -6

At New Orleans -7.5 Tampa Bay

PICK: Bucs +7.5

At Baltimore -9.5 Cincinnati

PICK: Bengals +9.5

St. Louis -3 At Seattle

PICK: Rams -3

At Detroit -3 Minnesota

PICK: Lions -3

At San Francisco -6.5 Arizona

PICK: Cardinals +6.5

NY Giants -4 At Washington

PICK: Giants -4

San Diego -3.5 At Denver

PICK: Chargers -3.5
Last week: 11-5
Season: 119-112-7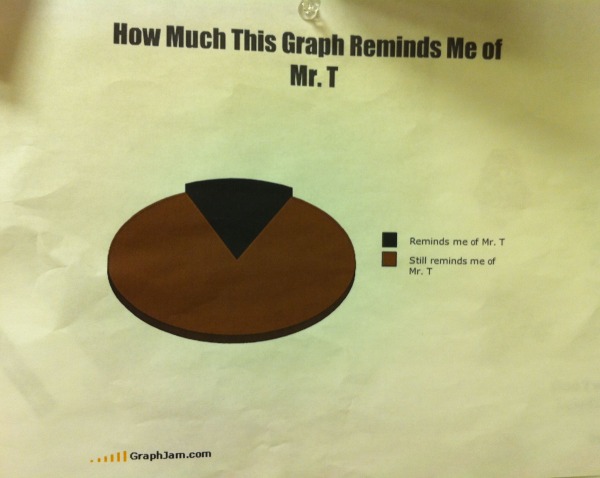 Via: Imgur


The 2011 Pro Bowl roster selections are out, and while there are a plenty of familiar faces in the mix, there are quite a few newbies in the bunch this season. The Pro Bowl is going back to Honolulu this year, and the game will be played a week before the Super Bowl. Here's a couple of quick observations on the 2011 Pro Bowl roster selections:
Four rookies made the Pro Bowl this year (pictured above), and all of them deserved the recognition. Lions DT Ndamukong Suh leads all interior lineman with 9 sacks this season. He'll start for the NFC. Steelers center Maurkice Pouncey has been a strong, stabilizing force for an offensive line that's been uncharacteristically shaky the past couple seasons. Plus, he's got a great name for an O-lineman. Pats CB Devin McCourty's racked up six picks, two forced fumbles and 81 tackles for a super-young defense in New England, proving again that the Pats know how to find draft gems at the bottom of the first round. Titans kick returner Marc Mariani amassed 1411 yards and one score on 56 kickoff returns this year. He also added 322 yards and a score on 25 punt returns.
The QB selections shouldn't surprise anyone. The AFC's picks include Brady, Manning and Rivers. Vick, Ryan and Brees will represent the AFC. Solid groups for both squads. Vick and Brady were neck-in-neck as consensus MVP picks before the Eagles fell flat against the Vikings in last night's Tuesday Night Football upset. Brady should lock up his second MVP award without much debate.
Lots of newcomers made the Pro Bowl this year. The NFC is sending seven first-time selections to the Pro Bowl. The AFC is sending 14 fresh faces.
Texans WR Andre Johnson likely won't play in the Pro Bowl. I think Steelers receiver Mike Wallace should get some consideration when the league looks to fill that spot.
The Pro Bowl just isn't big enough to include every awesome player in the league. Notable snubs this year include guys like Aaron Rodgers (101.9 QB rating, 3693 passing yards) and Matt Cassel (27 TDs to 5 INTs), Chris Johnson (1325 yards, 11 TDs), Peyton Hillis (1164 yards, 11 TDs) and LeSean McCoy (over 1000 yards rushing,  leads all RBs with 78 catches for 592 yards), LaMarr Woodley (8.5 sacks, 3 forced fumbles and 2 INTs), Derrick Johnson (116 tackles, 4 forced fumbles) and Shaun Phillips (11 sacks). It's hard to argue against the selections at QB, RB and LB for either squad though.
Is DeAngelo Hall worthy of a trip to Honolulu? I know he's got six interceptions, but it seems like the guy gets burned a bunch.
Old timers like Packers CB Charles Woodson and OT Chad Clifton made the NFC squad on reputation this year.
Tony Gonzalez has been ridiculous for years, but this season the future Hall of Fame tight end didn't do a damn thing. We broke 100-yards just once (in Week 3), and he only had three weeks where he delivered double-digits fantasy points. He's just not the same guy. Useful, sure, but no longer worthy of being named an elite, All-Star-type player.
Here's the complete list:
AFC Offense

NFC Offense

Quarterbacks

Tom Brady, New England

Philip Rivers, San Diego

Peyton Manning, Indianapolis

Quarterbacks

Michael Vick, Philadelphia

Matt Ryan, Atlanta

Drew Brees, New Orleans

Running Backs

Maurice Jones-Drew, Jacksonville

Arian Foster, Houston

Jamaal Charles, Kansas City

Running Backs

Michael Turner, Atlanta

Adrian Peterson, Minnesota

Steven Jackson, St. Louis

Fullback

Vonta Leach, Houston

Fullback

Ovie Mughelli, Atlanta

Wide Receivers

Andre Johnson, Houston

Reggie Wayne, Indianapolis

Brandon Lloyd, Denver

Dwayne Bowe, Kansas City

Wide Receivers

Roddy White, Atlanta

Calvin Johnson, Detroit

DeSean Jackson, Philadelphia

Greg Jennings, Green Bay

Tight Ends

Antonio Gates, San Diego

Marcedes Lewis, Jacksonville

Tight Ends

Jason Witten, Dallas

Tony Gonzalez, Atlanta

Centers

Nick Mangold, N.Y. Jets

Maurkice Pouncey, Pittsburgh

Centers

Andre Gurode, Dallas

Shaun O'Hara, N.Y. Giants

Guards

Kris Dielman, San Diego

Logan Mankins, New England

Brian Waters, Kansas City

Guards

Jahri Evans, New Orleans

Chris Snee, N.Y. Giants

Carl Nicks, New Orleans

Tackles

Jake Long, Miami

Joe Thomas, Cleveland

D'Brickashaw Ferguson, N.Y. Jets

Tackles

Jason Peters, Philadelphia

Jordan Gross, Carolina

Chad Clifton, Green Bay

AFC Defense

NFC Defense

Defensive Ends

Dwight Freeney, Indianapolis

Robert Mathis, Indianapolis

Jason Babin, Tennessee

Defensive Ends

Julius Peppers, Chicago

John Abraham, Atlanta

Justin Tuck, N.Y. Giants

Interior Linemen

Haloti Ngata, Baltimore

Vince Wilfork, New England

Richard Seymour, Oakland

Interior Linemen

Ndamukong Suh, Detroit

Jay Ratliff, Dallas

Justin Smith, San Francisco

Inside Linebackers

Ray Lewis, Baltimore

Jerod Mayo, New England

Inside Linebackers

Patrick Willis, San Francisco

Brian Urlacher, Chicago

Outside Linebackers

James Harrison, Pittsburgh

Cameron Wake, Miami

Terrell Suggs, Baltimore

Outside Linebackers

Clay Matthews, Green Bay

DeMarcus Ware, Dallas

Lance Briggs, Chicago

Cornerbacks

Nnamdi Asomugha, Oakland

Darrelle Revis, N.Y. Jets

Devin McCourty, New England

Cornerbacks

Asante Samuel, Philadelphia

Charles Woodson, Green Bay

DeAngelo Hall, Washington

Strong Safety

Troy Polamalu, Pittsburgh

Strong Safety

Adrian Wilson, Arizona

Free Safeties

Ed Reed, Baltimore

Brandon Meriweather, New England

Free Safeties

Nick Collins, Green Bay

Antrel Rolle, N.Y. Giants

AFC Specialists

NFC Specialists

Punter

Shane Lechler, Oakland

Punter

Mat McBriar, Dallas

Kick-Return Specialist

Marc Mariani, Tennessee

Kick-Return Specialist

Devin Hester, Chicago

Kicker

Billy Cundiff, Baltimore

Kicker

David Akers, Philadelphia

Special-Teamer

Montell Owens, Jacksonville

Special-Teamer

Eric Weems, Atlanta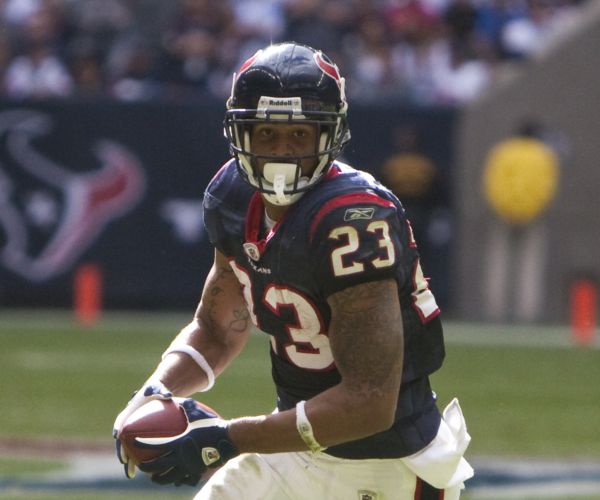 At Pittsburgh -14 Carolina

PICK: Steelers -14

At Chicago -1 NY Jets

PICK: Bears -1

Dallas -7 At Arizona

PICK: Cowboys -7

Baltimore -3.5 At Cleveland

PICK: Ravens -3.5

At Miami -3.5 Detroit

PICK: Lions +3.5

At Kansas City -5 Tennessee

PICK: Chiefs -5

At Philadelphia -14.5 Minnesota

PICK: Eagles -14.5

Indianapolis -3 At Oakland

PICK: Colts -3

At Jacksonville -7 Washington

PICK: Jags -7

Houston -2.5 At Denver

PICK: Texans -2.5

At St. Louis -2.5 San Francisco

PICK: Rams -2.5

At Green Bay -3 NY Giants

PICK: Packers -3

At Tampa Bay -6 Seattle

PICK: Bucs -6

San Diego -7.5 At Cincinnati

PICK: Chargers -7.5

New England -8 At Buffalo

PICK: Pats -8

At Atlanta -2.5 New Orleans

PICK: Saints +2.5
Last week: 7-9
Season: 108-107-7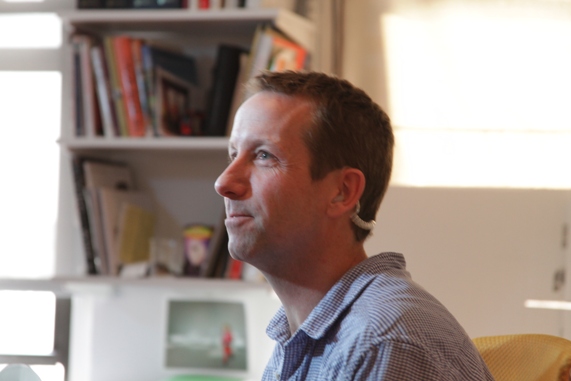 Let's face it, most dudes are slobs. I know I am. Guys are just a messy bunch and we just don't focus too much on improving our living spaces. Organization and cleanliness are typically not top priorities for us. We care more about acquiring tech items than we do about organizing and arranging them in a neat and tidy way.
But arranging your living space is important. You don't have to go all Feng Shui with it, but a little organization to the madness never hurt anyone. Having your home free from clutter is really quite liberating. It centers you and gives a relaxing retreat from the world.
When your home is loaded with junk and jumbled piles of disorganized clothes, gear and other personal items, it gives you an uneasy feeling that you carry around with you all day. Even if you notice it, disorder in your living space is just plain toxic.
Now you don't have to be a professional interior designer to improve in the way you organize your living space. All it takes is a little bit of effort and a focus on functionality and compartmentalization for you to free yourself from the mental baggage of a messy home.
I recently had the chance to speak with Maxwell Gillingham-Ryan, the founder of ApartmentTherapy.com, and he shared with me his thoughts on the importance of bringing order to your living space. We also discussed the notion of "techorating," and Maxwell shared with me some products that can help you spruce up your place by removing unnecessary cord clutter. Take a look at the video:
One of the products that Maxwell showcased was the Duracell myGrid. After my interview with Maxwell, Duracell sent me a unit to check out. The myGrid is super-flat charging pad that serves as a cord-free charging station for different types of phones. It works with Blackberry, iPhone, Motorola, Nokia and LG phones (note: you'll need an additional power sleeve if you have an iPhone).
After inserting a power clip to the back of your phone (or using the sleeve with an iPhone), you can simply drop your phone on the flat surface of the myGrid and it'll charge without any cords. The myGrid lets you charge up to four phones at once, which is great if you live with someone who has a different phone than you do. The myGrid lets you get rid of pesky charging stations that you only use for a couple of hours anyway. You can get rid of all chargers and just drop the phone right on the myGrid surface when you walk through the door.
If you're looking for a last-last minute Christmas item for anyone who needs help organizing their dangled phone charging situation, check the myGrid out. With the New Year right around the corner, it's time for you to start de-cluttering your life for 2011!