The Hollywood Reporter ran a story last week on Brooklyn Decker in anticipation of the weekend release of her film Just Go With It (which edged out Justin Biber's movie as the top grossing film this past weekend). The article, Brooklyn Decker's Model-to-Actress Career Challenge, discussed how Brooklyn aims to defy the studio and the public's perception of her as a model with no acting chops. I haven't seen Just Go With It yet, but based on the previews, it doesn't look that bad. And of course, neither does Brooklyn. Just take a look at these photos that were included in The Hollywood Reporter piece: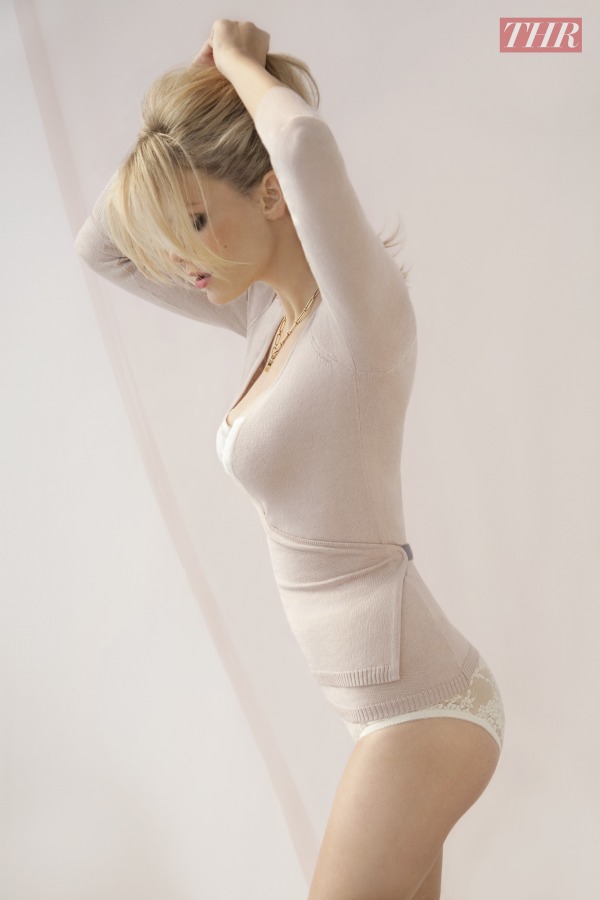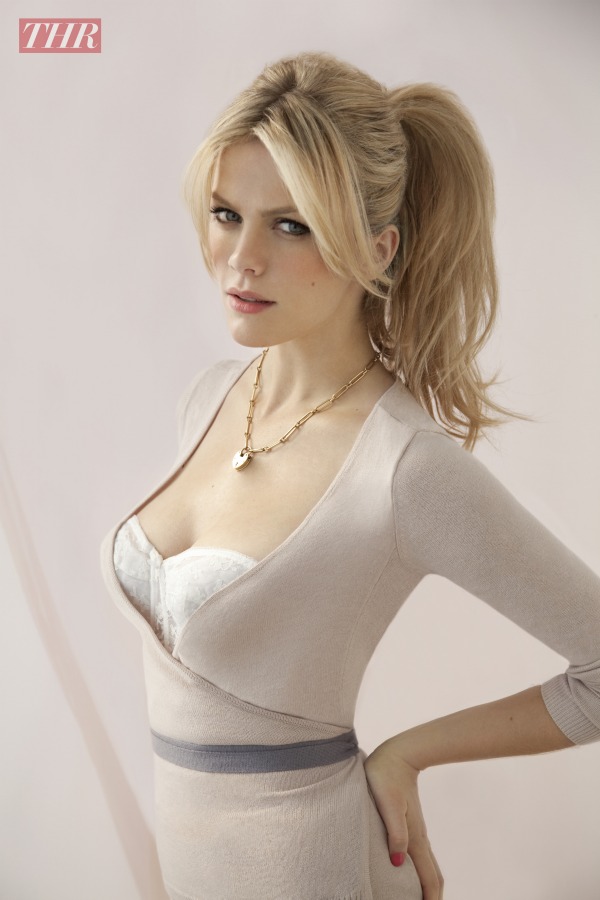 The horrible weather in Dallas this past weekend didn't stop the fun at the Bud Light Hotel. Bud Light took over the Aloft Dallas Downtown and transformed the place into Super Bowl party central, The Bud Light Hotel. The festivities included musical performances by the Fray with Lifehouse, Nelly, Ke$ha, Pitbull, and Dierks Bentley. On Super Bowl Sunday, visitors to the Bud Light Hotel were treated to the Texas' Largest Tailgate party.
On the Friday before the Super Bowl, Playboy hosted a private party. Snoop Dogg, Warren G and Flo Rida were in attendance along with a large dose of Playboy Playmates and models. Here are some pics from the Playboy event: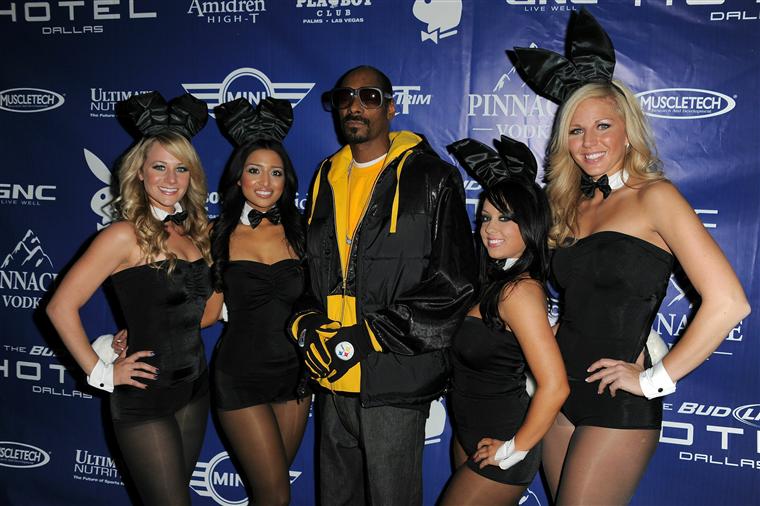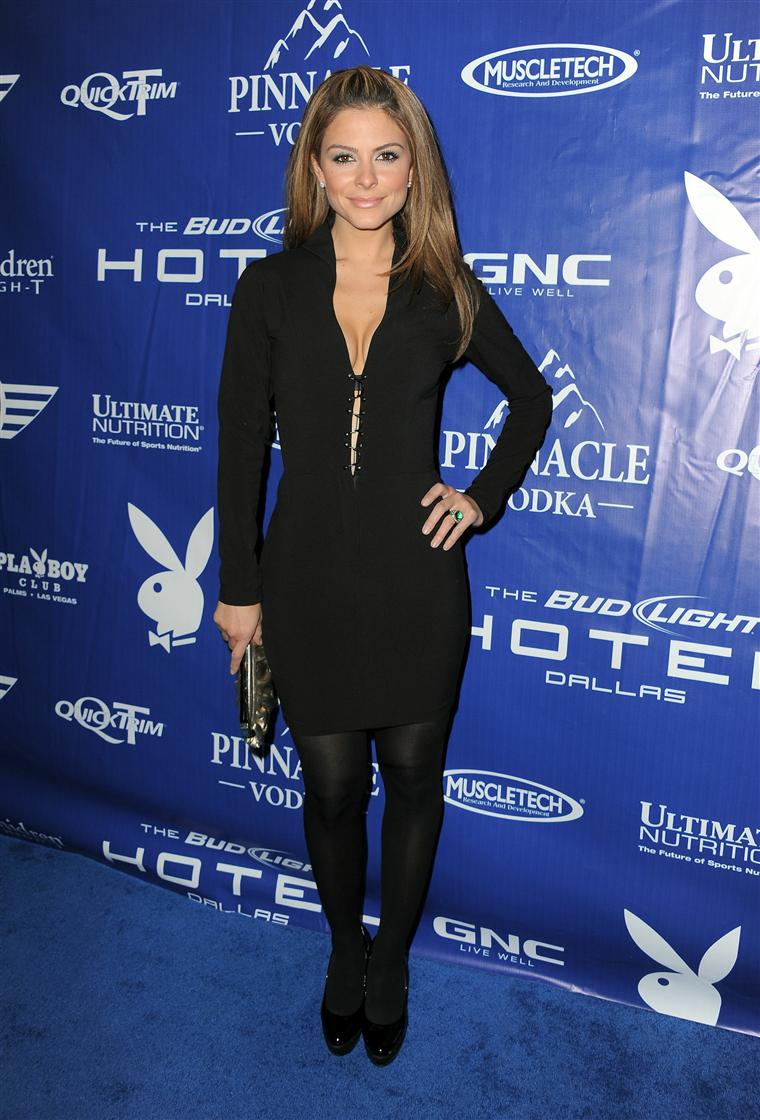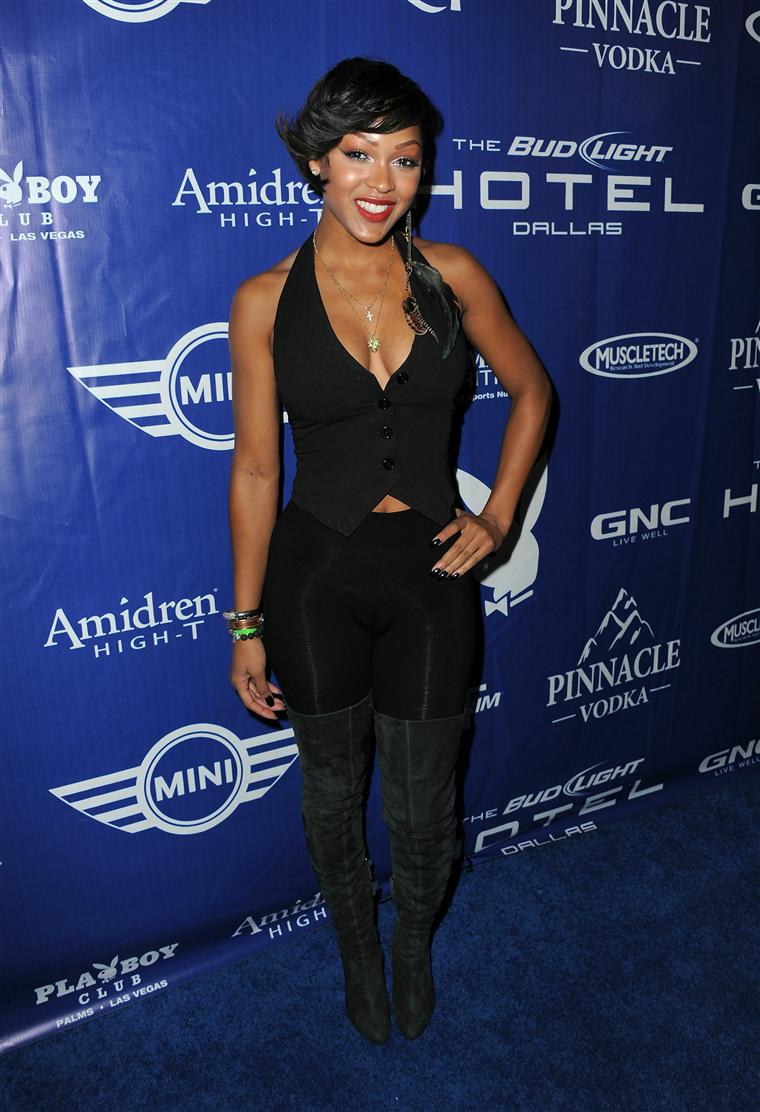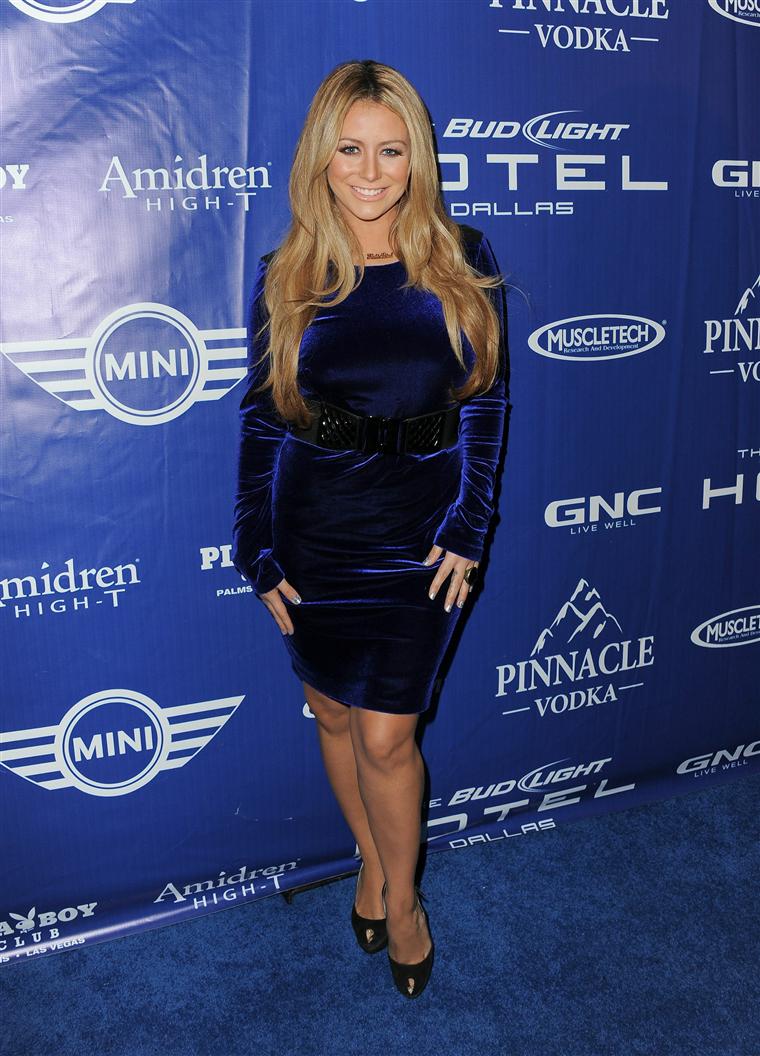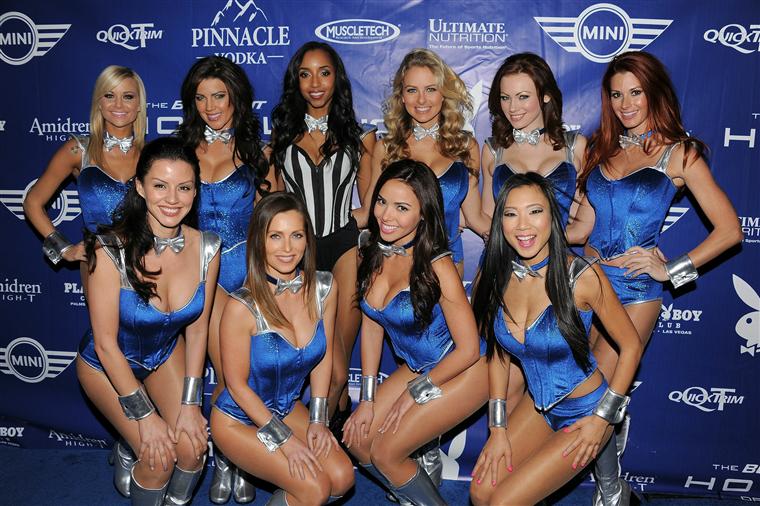 Kudos to Bud Light for keeping the party going despite all the weather drama.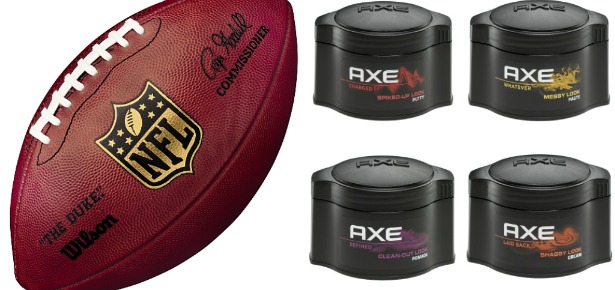 A couple weeks ago, we told you about Sam Bradford getting a buzz cut courtesy of AXE Hair. Bradford is the new spokesman for AXE Hair, and his buzz cut was part of the promotion to support the launch of a new AXE Hair product, AXE Buzzed Look Cream + SPF 15.
Well now we're teaming up with AXE to give away a full line of AXE hair products and an autographed football from the NFL Offensive Rookie of the Year!
One lucky winner will receive a football with Sam Bradford's John Hancock and an AXE Hair gift package that includes the following products:
NEW! AXE Understated Look Cream + Tea Tree Extract gives light hold for a natural, relaxed look that begs for Hair Action
NEW! AXE Buzzed Look Cream + SPF 15 protects guys' scalps from UVA/UVB rays while keeping hair soft and touchable
AXE Smooth & Sophisticated Look Shine Pomade gives shine and long-lasting control for a smooth, polished look she'll find irresistible
AXE Messy Look Paste gives hair a messy, just-out-of-bed look she'll want to run her hands through
AXE Spiked-Up Look Putty gives hair hold without all the hard crunch of gel that girls hate
AXE Clean-Cut Look Pomade gives guys a polished look she'll notice, without appearing wet
That's a pretty sweet haul if you ask us. So what do you have to do to score this AXE Hair/Bradford super-package? Simple:
Follow us on twitter @MANjrcom
Leave us a comment telling us how you think Bradford and the Rams will perform next year
That's it!
One winner will be selected at random next Wednesday, February 16.
Good luck!
I found this gem while checking out The Ten Coolest Kids Science Shows on Gunaxin (great post).This jam takes be back. Way back. I don't know why there isn't more disco music in educational television programs for kids. This jam fires me up, man!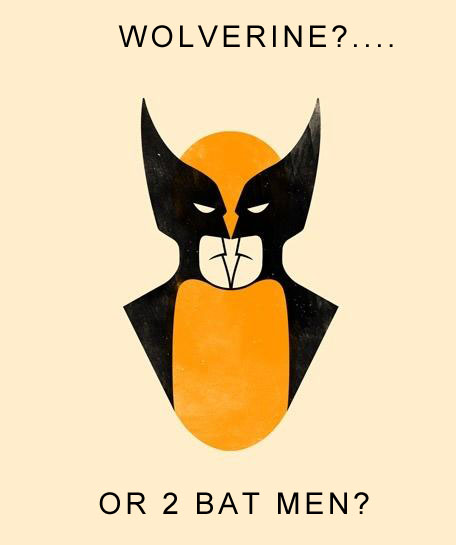 Via: Imgur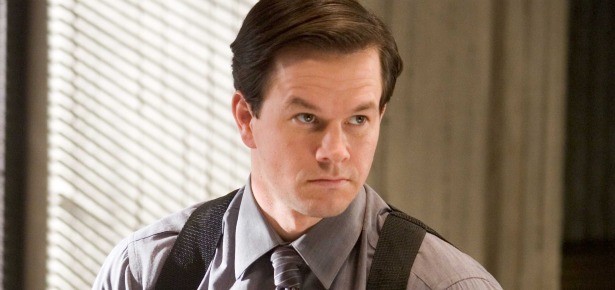 The Fighter received seven Oscar nominations this year, but Mark Walhberg, the film's leading actor, didn't get any love. He may still win a Best Picture Oscar for his role as the film's producer (doubtful, but I'm saying there's a chance), but there will be no Academy Award victory for his portrayal as young "Irish" Mickey Ward. Wahlberg was nominated for a Golden Globe and SAG award, but he didn't make the cut for the Best Actor nod.
So in light of this slight, we put together the 9 best Mark Wahlberg acting performances before The Fighter. If you think this guy's all about underwear, good vibrations and talking to animals, you've missed out on some pretty decent acting performances over the years.
9. Renaissance Man
This was Marky Mark's big screen debut. He dropped the rhymes and the Y in his name and showed people he could be taken seriously.
8. Invincible
It's a feel good, sappy Disney-fest for sure, but Wahlberg's portrayal as Eagles walk-on Vince Papale was entertaining has hell.
7. The Big Hit
This super-ridiculous, John Woo-produced film doesn't get enough credit for being fantastic. Is it silly? For damn sure. Does Wahlberg shine in his role as unappreciated, stressed-out hitman Melvin Smiley? Indeed he does. Wahlberg plays a pushover/badass who guzzles Malox and tried to find balance in his life as a contract killer, fiancée and all around nice guy. Get over the goofiness and it just works.
6. Fear
He was oh so nutty, remember? You don't get nominated for an MTV Movie Award for Best Villain without some serious acting ability. They don't just hand those things out, you know. Reese Witherspoon found out that nobody dumps Mark Wahlberg. Nobody. Watching him go ape-shit on Reese's friends and family totally showed off this guy's range. After 1996, it was clear that Marky the Rapper was gone and Mark the actor was here to stay/

5. I Heart Huckabees
Poems are amazing, just like Wahlberg's acting skills.
4. Three Kings
Three Kings is another underappreciated Wahlberg film. The guy's strengths really came out in this movie. Part ass-kicker, part funny man, with a little bit of dopey optimism mixed in there, Wahlberg found his niche in this film. He showed off his chops after his lung collapsed, and he was just plain awesome in this torture scene:
3. The Basketball Diaries
It's a simple formulas really, Wahlberg plus heroin equals great acting. This film is further proof that Wahlberg excels when he plays characters named "Mickey." Wahlberg's convincing portrayal of a junkie in 1995 opened the door for more serious roles.
2. The Departed
What a scene stealer this guy was as Staff Sgt. Dignam. Dude got to say all the best line, like "I'm the guy who does his job. You must be the other guy" or "Maybe. Maybe not. Maybe fuck yourself." Just classic stuff like that. He was nominated for a Golden Globe for Best Performance by an Actor in a Supporting Role and he edged out Jack Nicholson for the only supporting actor Oscar nomination for the film. It's not like it was a big stretch for Wahberg to play a mouthy Southie, but his delivery was so spot on.
1. Boogie Nights
This is the role that made Mark Wahlberg a big bright shiny star. It's a great film with an amazing ensemble cast, but the film wouldn't have worked without an incredible performance by the lead role. Wahlberg delivered the goods. He was able to play the naïve kid who develops into a convincing ego-maniac. Dirki Digler is one of the most memorable characters of all time, and it made Wahlberg into a borderline A-lister.
Is Mark Wahlberg the greatest actor of our generation? Of course not. But the guy's got enough wins under his belt to avoid being a punchline. He's come a long way from the Funky Bunch and he's grown as an actor and as a producer. He's made his fair share of stinkers, but he's put together enough good performances to earn a lil' respect too.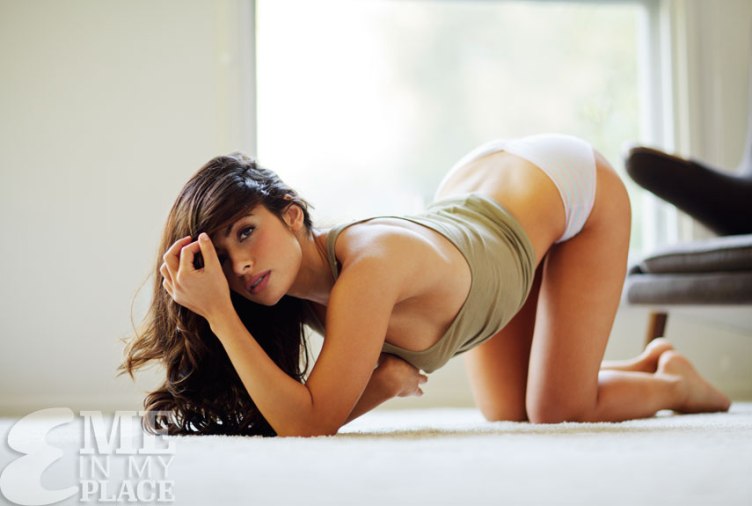 Seriously bro, Sarah Shahi is a friggin' fox, bro. We had this chick on our Best Cleavage of 2011 list, but more needs to be said about her deliciousness. This Persian-Spanish hottie is one seriously spicy Duffulak. She's been particularly on fire lately. Her appearance on Jimmy Kimmel was unreal. Just look at that dress, bro:
But that wasn't enough. She also had to pose for Esquire as part of the Me in My Place series. She sizzles more than hot Barg on a desert barbecue. Check out the googoogli photos in this gallery: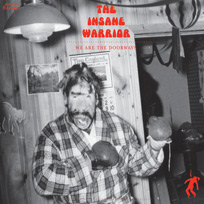 Vinyl archaeologist and all-around badass DJ/producer RJD2 has a new side project, The Insane Warrior. His new album, We Are the Doorways has it's own website, and you can listen to the album at Spinner.com.
The album was influenced by John Carpenter (you can feel that dark 'n trippy Assault on Precinct 13 flavor) and Brian Eno, and it features spatial instrumentals with a heavy sci-fi-synthy horror film vibe.
RJD2 fans will appreciate the break-heavy, cinematic feel that Ramble John Krohn always brings to the table. There's a little more moodiness to this album, but it's another solid effort from a producer who's not afraid to take risks and show some range.
Check out the video for The Water Wheel: