Via: Reddit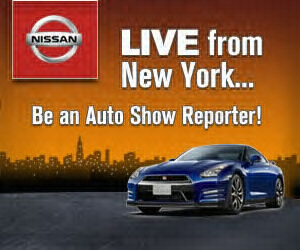 Nissan is currently running a contest on Facebook where one lucky entrant can win a trip to the New York International Auto Show to serve as an Auto Show Reporter. Flight, hotel, shuttle service and exclusive NYIAS credentials for the winner and a guest are all included in the trip. The contest runs through April 12.
To enter the contest, you need to create a video (minimum 30 seconds, two minutes max) with you and your Nissan and share your thoughts on what's innovative about the vehicle. In the video, you need to introduce yourself, your Nissan, tell everyone where you're from and discuss the most innovative feature that you appreciate about your Nissan.
The contest is open to anyone residing in the US who is 18 years or older. You need to be available to travel from April 19 to April 21. The videos will be judged on creativity, originality and appropriateness to the theme. The approximate retail value of the prize is $3,000. Visit the Nissan North American Facebook page to check out more details.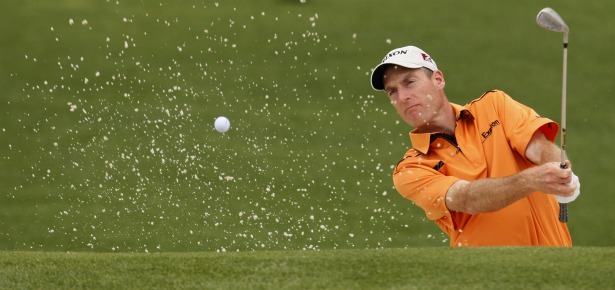 Jim Furyk has been one of the most consistent golfers on the PGA tour for the past decade. The 2010 PGA Player of the Year recently teamed up with GE's healthymagination initiative to help professional athletes and casual sports players prevent and diagnose injuries with the help of new technologies.
Furyk, who spent over 350 weeks in the top-10 rankings from 1999 to 2010, is known as "The Grinder." His style of play and his unconventional swing make him a prime candidate for injuries. Golf's certainly not a contact sports, but the game does put some wear and tear on the body.
We spoke to Furyk about preventing injuries, the new technologies employed by GE healthymagination to diagnose injuries, his trademark goofy swing, his expectations for Augusta and his favorite places to play golf. Here's the full interview:

The fine folks at Infiniti invited us to the Arizona v. UConn NCAA West Regionals game at the Honda Center in Anaheim this past weekend. It was a fantastic game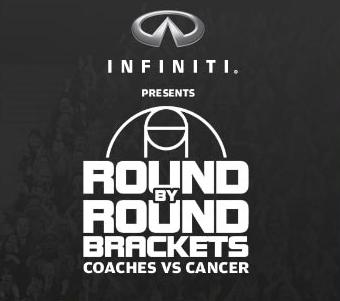 that came right down to the wire, with Arizona having the chance to win the game on two last-second three point attempts. The Wildcats came up short, and UConn earned a berth in the Final Four.
Infiniti has a corporate partnership with the NCAA, and they serve as sponsors for the CBS Sports Round by Round Brackets – Coaches vs. Cancer. Visitors can go to the Round by Round Brackets page on CBS Sports and enter for a chance to win a trip to the 2012 Final Four.
Infiniti is working with coaches to help raise up to $500,000 for Coaches vs. Cancer, a nationwide collaboration between the American Cancer Society and the National Association of Basketball Coaches (NABC). The American Cancer Society describes Coaches vs. Cancer as a program that "leverages the personal experiences, community leadership, and professional excellence of basketball coaches nationwide to increase cancer awareness and promote healthy living through year-round awareness efforts, fundraising activities, and advocacy programs." Since 1993, the program has raised over $50 million to support the fight against cancer.
There are two more chances for you to fill out your Round by Round Bracket on CBS Sports, and each correct pick you make helps support a great cause. The deadline for making your Final Four selections is Saturday, April 2 at 5:55pm (EST). The deadline for making you pick in the championship game is Monday, April 4 at 8:55pm (EST).
If you're like most people in America, your original bracket was probably busted a long time ago. So get in a last bracket fix, support a great cause and try to win yourself a trip to the 2012 Final Four before this year's March Madness comes to an official end.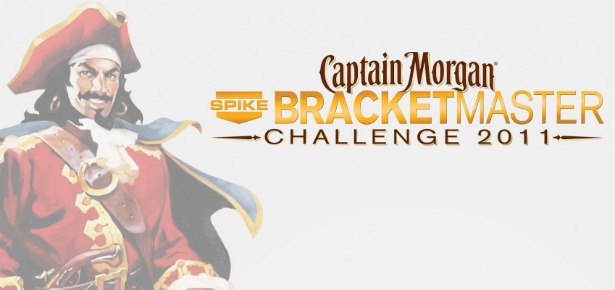 So we didn't make it to the next round of the Captain Morgan's Bracketmaster Tournament presented by Spike.com, but you can still pick winners in the Elite 8 for a chance to win some great prizes. The remaining bracket is basically a consolation bracket where you pick who you think will win in the Elite 8, Final Four and Championship match up.
We think that Kelly from Ft. Lauderdale is going to win it all. She took out our girl Erica, in the Sweet 16 and it looks like she's going to make a solid run to the final match up.
You can visit bracketmaster.spike.com to make your selections in the consolation bracket. Voting for the Elite 8 round ends this Friday. Good luck!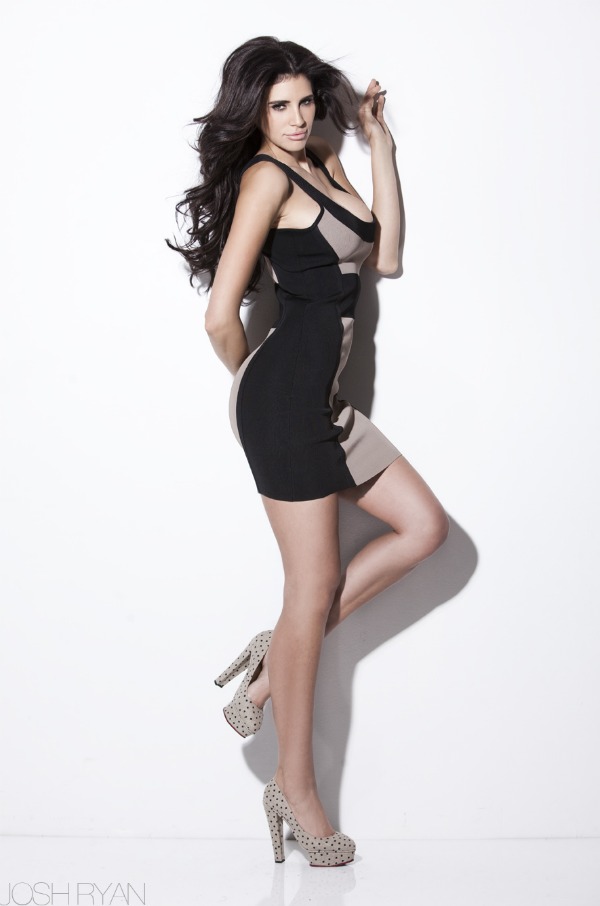 Hope Dworaczyk is a whole 'nother level of good-looking. The 2010 Playmate of the Year makes beautiful people look like absolute trolls. And if you're even slightly unattractive, just go ahead and walk on the other side of the street. It's like that.
Before posing for Playboy, Hope was a runway model who walked for Balenciaga, Robert Rodriguez, Abaete, XOXO and other brands. She toured with Versace and did print work for Patek Philippe. She's also the host and co-producer of Inside Fashion, a shoe that appears on the E! Channel in Canada.
As Dworaczyk gets set to hand things over to the next Playmate of the Year, she'll be competing on this season's edition of Celebrity Apprentice. We talked to Hope about Hugh Hefner, what it's like to be Playmate of the Year, Donald Trump, Celebrity Apprentice, the madness of Gary Busey, upcoming fashion trends and why girls love boots so much. Here's the full interview: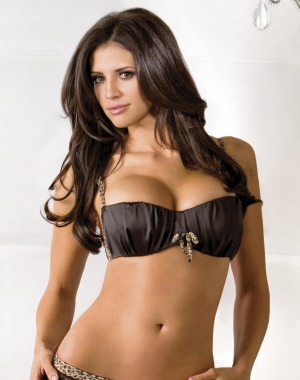 CS: When you became Playmate of the Year how did that change your life?
HD: It changed a lot, I guess. I was going to say a little bit, but it did change a lot because suddenly it's a completely different audience. Like the fans and people that know who you are. But for me it was different, because the whole Playboy community – it's like once you're labeled a Playboy Playmate, people forget you've done anything else. So everyone kind of focuses in on the fact that you're the girl that got naked. That part changed as far as what people's perception is. It changed my life in many ways, especially career-wise, because I got to do Celebrity Apprentice, I filmed a movie with Eva Longoria that will be out this summer. It just spotlights you and puts you more in the public eye and let's you have a voice of your own where and you can say, "This is what I want to do with my future."
CS: In terms of that perception shift; I know you've done a lot of runway modeling before. Is that something that's less of a focus now? Are you in a different kind of category now or do you still want to do more of that stuff?
HD: No, I definitely still walk for designers, I just don't do every designer. I will go and do a walk for one designer exclusively during a fashion week. So I don't work as much on the runway, but I'll walk. I definitely won't stop walking. I also have a television show called Inside Fashion, and that's on E! in Canada. So that's what I was saying, that once you do Playboy, people tend to couch you in that. You're a Playboy Playmate or Playmate of the Year, and they forget that you've done other things because being naked in Playboy I guess is more exciting for some people to say. Or more controversial I should say.
CS: So what advice do you have for the next Playmate of the Year?
HD: Just don't take yourself too seriously. And don't stop there, you have to work really hard. You can't let that be the end of your story. You have to keep working and expanding your brand.
CS: What's a quality or trait of Hugh Hefner that few people get to see?
HD: I think few people get to see that he's so friendly and so sweet. I know that he's helped so many people – which a lot of people I guess would know that. He's just so nice and friendly, and he's not actually the Hugh Hefner that he was when he was 40 or 30 years old. He's a lot more calm now.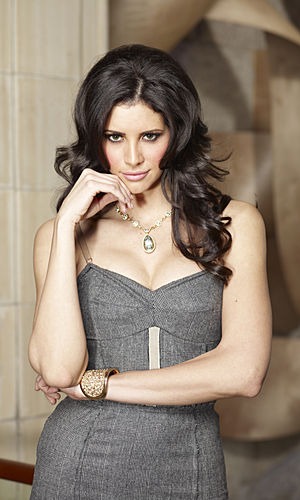 CS: So Celebrity Apprentice started this month. Did you have a positive experience during the whole filming of that?
HD: I did have a positive experience. Compared to all the other people that got into fights and probably now regret it because it's all on camera. I was really quiet, especially in the beginning, and I didn't get involved in all the conflicts that they had and all the fighting. I do a little bit at the end, because it is unavoidable at one point – if you're in a corner you have to defend yourself – but I've never gotten to the point where I regret doing that reality show.
CS: Was it stressful at all?
HD: Oh, it was definitely stressful, because there are people around at all times. You always have a camera on you. You're trying to be the most creative. You want your team to win. You want your charity to win money. Then you're sleeping 3½ to 4½ hours a night and trying to avoid the cattiness that comes with not just the women's side, the men's side too. So that part was a little tricky.
CS: So who are some of the contestants who got into it and had these arguments?
HD: Well, in the previews you can see Meat Loaf and Gary going at each other. Jose and David Cassidy didn't get along. Star Jones and NeNe. Lisa Rinna and Star Jones didn't get along. The only person I've ever had real conflict with, a little bit Star Jones and a little bit NeNe Leakes. But for the most part after the show, we're still friends. My conflicts weren't as deep some of the others. There were some people that probably won't talk again ever.
CS: (Laughs)
HD: The live season finale will be very uncomfortable for everybody.
CS: (laughs) So did you make some friends or allies? People that stuck out during the whole process?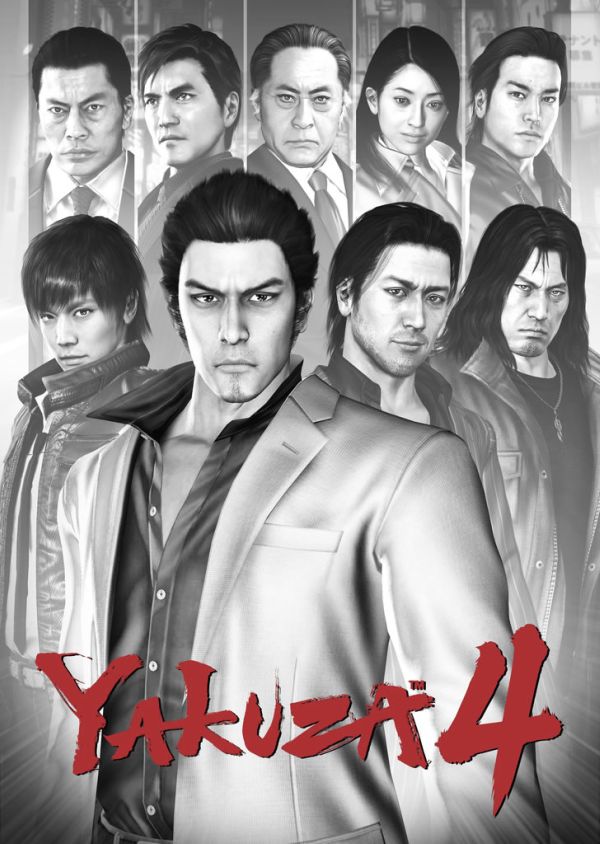 Check out the trailer for Yakuza 4. The game came out this week and it looks pretty sick. You get to play with four different characters and explore the massive underground crime world of Tokyo. The open world let's you hit up karaoke bars, massage parlors and pachinko palaces. You can test your skill at mini-games like ping pong, golf, bowling, card games, darts, pool, harbor fishing and batting cages. Oh, and you can also kick a bunch of ass while you navigate through Tokyo as a reformed Yakuza thug, an escaped convict, a cop and a loan shark. Take a look:
This video makes me wanna pick up a lacrosse stick:
GOP presidential hopeful and all around hot air bag Newt Gingrich isn't the only one who's upset about Obama's fixation with the Final Four:

Via Imgur