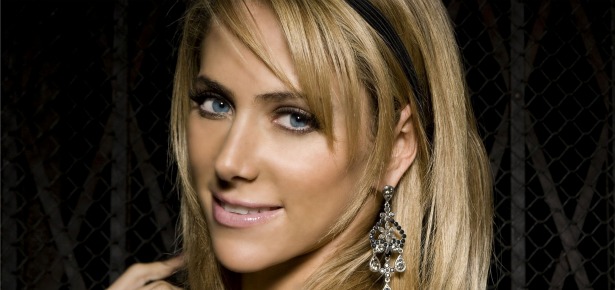 It's funny how sports lets us talk about cultural themes that we don't normally discuss in everyday conversation. Let's take gender equality for example. It's not really something you talk about on the regular, but when the women's basketball team at UConn tries to break the all-time NCAA basketball winning streak, the issue becomes a source for water cooler conversation all week. Sports allows us to talk about bigger issues in a totally detached, relaxed and conversational way. Under the umbrella of athletic competition, no topic is off limits. Everything – culture, identity, values, etc. – can be folded in.
That's why the Ines Sainz/Jets story took on such a life of its own. Sexism and exploitation are interesting topics, but they become much more discussable when wrapped in the easy-going blanket of sports talk.
I'm sure you've heard about what happened when TV Azteca reporter Ines Sainz visited a Jets practice back in September. Stories came out that this stunning reporter was subjected to all kinds of disrespectful behavior by the Jets players (and other members of the organization). Balls were thrown her way on the practice field so that players could try to bump into her. There was some lewd behavior reported in the locker room when Sainz was trying to interview QB Mark Sanchez.
Sainz was embarrassed and tweeted about it. Fellow reporters were offended and jumped to her defense. The Association for Women in Sports Media stepped in and filed a complaint with the Jets and the NFL. The story blew up, and Sainz even appeared on Good Morning America to talk about it.
After the story reached critical mass, two opinion camps formed. One camp saw Sainz as a victim of sexual harassment, in the workplace no less. Here's a woman with an established career as a professional sports journalist who was mistreated by a bunch of chauvinistic, sophomoric football players. Her rights needed to be defended, and the culture of pro football players, with respect to their treatment of women reporters, needed to be changed dramatically.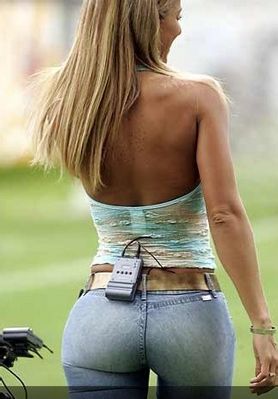 The other camp saw Sainz as an opportunist. A sexy bombshell who used her good looks and attention-hunger to exploit a situation for her own gain. I mean what sort of treatment did she expect wearing jeans that tight?
After speaking with Sainz, I believe that there's a lot of gray area to explore between these two opinion camps. Ines Sainz is a lot of things. She's a wife, a mother, an international sports personality and a former Miss Spain. Sainz's journalistic approach may be a bit cheeky, but she's not just some bimbo journo. She's articulate, engaging and experienced. Sainz has interviewed over 300 athletes in her career, guys like Peyton Manning and Lionel Messi, Roger Federer and Jerry Rice. She's covered all kinds of sports events from around the world. Super Bowls, top tennis matches, multiple World Cups. Stuff like that.
Is she gorgeous? Unquestionably yes. Is she a victim of sexual harassment? She'll be the first one to tell you no. When I asked her if she felt mistreated by the Jets players that day at practice, this is what she said:
"No, I didn't feel like they were not treating me well. I went there, I did my job. I had the chance to make my interview when I arrived at the locker room. Evidently, the moment [in the locker room] wasn't the best. But it wasn't as rude as people think because – as I said many times – I just hear things like 'Senorita Bonita' or 'I want to be Mexican' or something like that. Probably, Latin women, we are kind of used to men that say something nice to us. But it wasn't anything offensive or sexual even. I think that it's lean, the line that you can cross between being nice and always friendly and, I don't know, cat calls I think they call it. So I truly believe that in this particular moment, it wasn't a bad thing. Everything was not with the intention to disturb me," she said.
One woman's compliment is another woman's sexual harassment. So was it all an overreaction?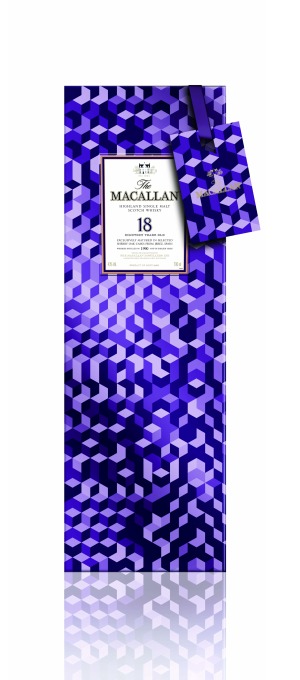 Dude, we are days away from you needing to bring an amazing gift to wherever it is you go to celebrate Christmas. Now you can try to pick up a bottle or some other last minute gift, but if you're giving the gift of booze, you might as well be classy about it.
Enter the 2010 Macallan Holiday Gift Pack. It's a sweet bottle of Macallan Single Malt Scotch Whisky housed in a posh-purple, trippy-3D festive holiday box. The packaging will capture everyone's eye, but the bottle inside will capture their hearts. The Sherry Oak 18 Year Scotch is a top-shelf holiday beverage that incorporates hints of dark chocolate-orange, dried fruits and spices for a smoothness that'll please anyone on your gift list. The spirit is aged for a minimum of 18 years in Spanish Oak casks that are handcrafted and sherry seasoned in Jerez, Spain. How many other bottles can make this claim?
If you need to pull an amazing gift together, the 2010 Macallan Holiday Gift Pack should be on your short list of go-to items. It looks as good as it drinks, and it'll distinguish you as a thoughtful giver of good taste. The bottle's not cheap (you can find it for around $150), but if you need to impress your girlfriend's Dad, a loveable Uncle with discerning tastes or your own Scotch-lovin' pops, you can't go wrong with this timeless holiday package.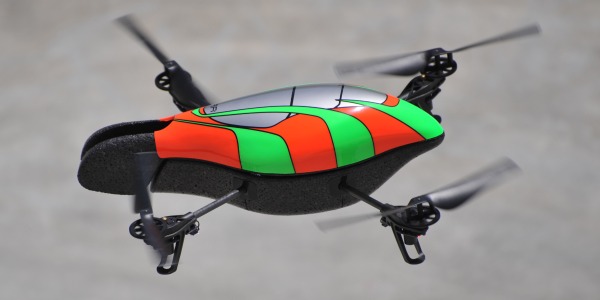 Attention last minute shoppers! Still scrambling for that perfect gift? Not sure what to get that special someone on your list? Well if you've waited till the last minute to find a kickass gift, you're in luck. The AR.Drone quadricopter will set you apart from every other gift giver this Christmas. It's essentially a flying video game that you can control with your iPhone, iPod Touch or iPad. Sound crazy? Well, it is.
The AR.Drone is a remote controlled quadricopter that has an on-board Wi-Fi System that allows you to play other AR. Drone users on a network. If you have two AR. Drones in the mix, you can compete in the multiplayer game AR.FlyingAce. This augmented reality game lets you launch missiles at your buddy during some seriously interactive dogfights. Check it out:
The Parrot AR.Drone is designed to operate both inside and outside. The average range is an impressive 50 meters/ 160 feet. The thing can fly up to 6 meters/ 20 feet high!
There are two cameras embedded in each AR. Drone, one in the front of the drone and one located underneath the quadricopter facing the ground. You can fly the thing around all by yourself and get a live video feed on your iPhone screen, or you can battle a friend in some head-to-head action. The AR.FreeFlight game and the AR.FlyingAce game are both available through iTunes.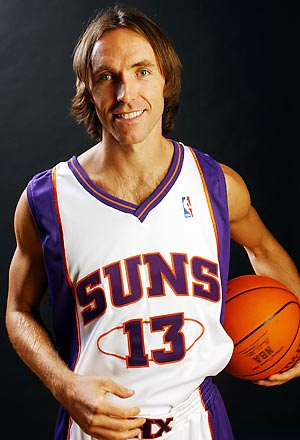 How does it all work? Check out the Parrot Facebook page to see for yourself. Once you give the page a thumbs up, you'll have access to videos of Phoenix Suns star Steve Nash displaying his impressive flying skills. Just click on the Steve Nash tab to see Nash test out the AR.Drone after practice and battle through five different challenges.
MANjr will not let you go into the holidays empty handed, so we're giving away a Steve Nash autographed AR.Drone to one lucky visitor! That's a $299 value right there, kids. The runner-up will receive an autographed basketball as well.
Interested? You should be! Here are the details for entering the contest:
Visit the Parrot Facebook page to view the videos of Steve Nash
Leave a comment below telling us how many times Nash was able to circle the AR.Drone around himself.
That's it! Winners will be selected at random next Tuesday, December 21.
Whether you win a free AR.Drone or not, this thing's definitely worth checking out. It combines the enjoyment of remote control flying with the fun of video games all in a super accessible way.
Good luck and happy holidays from Parrot and MANjr!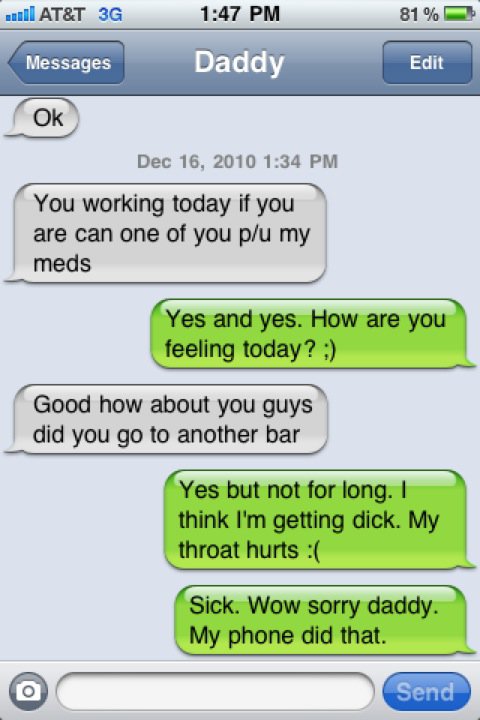 Via: Imgur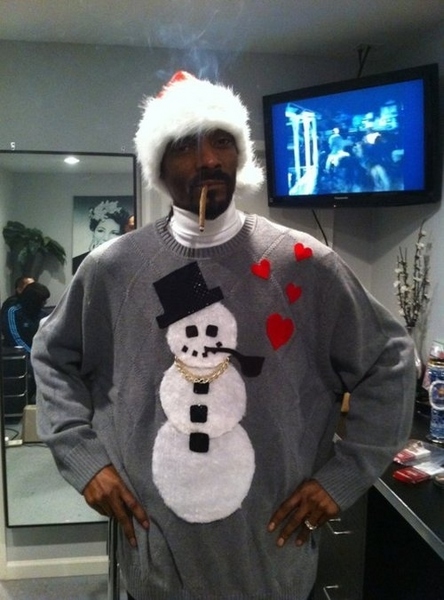 Image via Funny or Die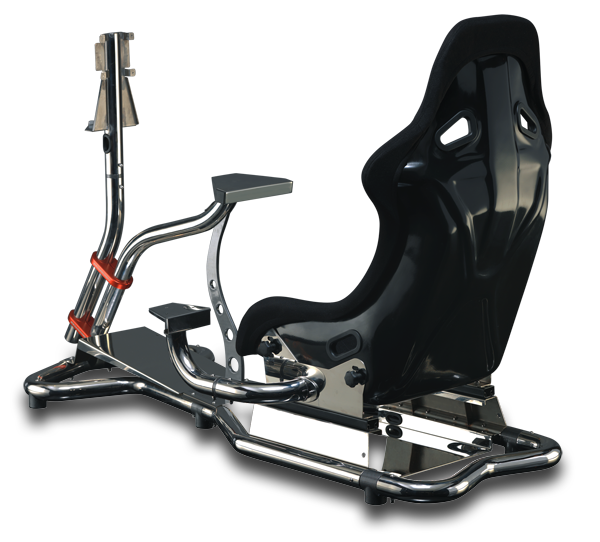 Video games are addicting as hell, but it's easy to lose interest in your favorite game over time. Multiplayer online options let you extend the fun, but there's only so much you can do with a game like Godfather 2 after you've taken over New York, Miami and Havana and shot Fredo in the back of the head on a boat. Sports games like Madden have replay value. So do racing games. If you know a hardcore gamer who loves racing games and owns a seriously amazing game room, there's one holiday gift that's sure to blow said racing gamer friend away.
That gift is the VisionRacer VR3 Racing Simulator. This nutty rig retails for $1295 and really takes the racing experience to whole new, much more ridiculous level. Now I know what you're thinking. If you had $1295 to spend on racing simulator, you'd probably just buy a used Hyundai and race that ole clunker into the ground. I guess you could do that if you wanted to. After all, the VisionRacer VR3 isn't for everyone. It's reserved for serious racing gamers with high levels of disposable income. If that describes you or someone you love (a lot), then this futuristic racing rig is definitely worth checking out.
The VisionRacer VR3 rig works with any racing game that's compatible with a Logitech steering wheel. It contains a fiberglass racing seat wrapped in a steel frame. The gearshift and pedals are setup just like they would be in a real race car. All you have to do is mount a flat screen to the rig. There's a even a little stand for your gaming console. This thing blows the racing arcade setups away. Again, the VisionRacer VR3 Racing Simulator isn't for everyone, but if you have the means, why wouldn't you do it? Delivery and local tax are included in the price!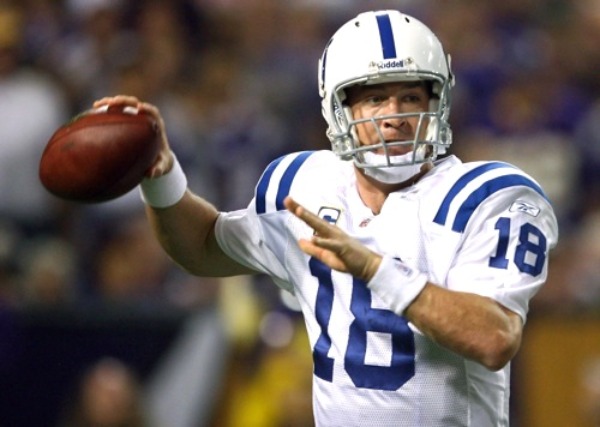 At San Diego -10 San Francisco

PICK: Niners +10

At Dallas -6 Washington

PICK: Cowboys -6

Kansas City -1 At St. Louis

PICK: Rams +1

At Tampa Bay -5.5 Detroit

PICK: Bucs -5.5

At Tennessee -1.5 Houston

PICK: Texans +1.5

At Baltimore -1.5 New Orleans

PICK: Saints +1.5

At Indianapolis -5 Jacksonville

PICK: Colts -5

Atlanta -6 At Seattle

PICK: Falcons -6

At Carolina -2.5 Arizona

PICK: Panthers -2.5

At Pittsburgh -6 NY Jets

PICK: Steelers -6

At Cincinnati -1.5 Cleveland

PICK: Bengals -1.5

At Oakland -6.5 Denver

PICK: Raiders -6.5

At Miami -5.5 Buffalo

PICK: Dolphins -5.5

At New England -11 Green Bay

PICK: Pats -11

At NY Giants -2.5 Philadelphia

PICK: Eagles +2.5

Chicago-6 At Minnesota (TCF Bank Stadium)

PICK: Bears -6
Last week: 7-9
Season: 101-98-7

Outside of the NFL playoffs, it may be the greatest multi-week sports season of the year–in fact it is the harbinger of the playoffs for the pros. It surrounds the Christmas and New Year holidays, and it even spurs annual debate through crowning a Champion without a playoff system. Oh yeah. It's time to go bowling!
If you feel there are too many bowl games, get over yourself! Why? Is it too much football for you? Are you paying taxes for these games? C'mon! Get in the holiday spirit, Scrooge.
I don't care who the bowl sponsor is, or who's playing in it…I'll watch it and enjoy it. At first glance a couple weeks ago, I thought the match-ups looked pretty uninteresting, yet after careful consideration, the potential for some great football games is undeniable.
Let's break 'em down in play order:
12/18 – New Mexico Bowl: BYU vs. UTEP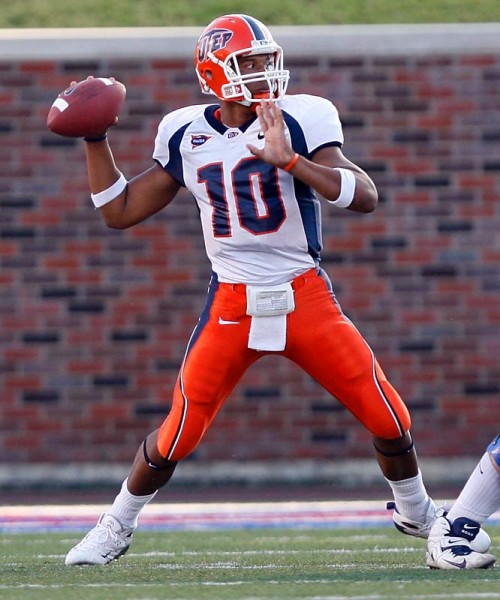 BYU is a pretty easy favorite in this match-up. UTEP QB Trevor Vittatoe is a difference maker, yet his ankle is busted up, and he's less than four days from having to put it to the test. If he's somehow able to play through the pain, the Miners could make it interesting.
12/18 – Humanitarian Bowl: Northern Illinois vs. Fresno State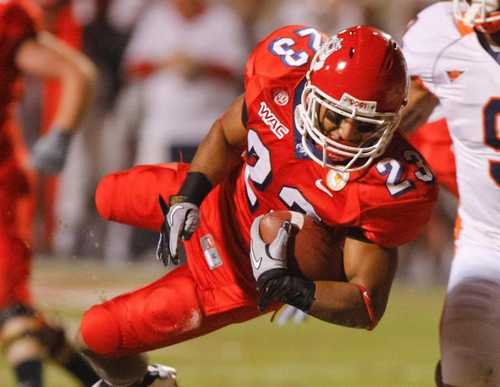 Northern Illinois put up an impressive 10-3 season, losing a heart breaker in the MAC Championship. Now they're meeting a Fresno team led by veteran coach Pat Hill who has been given multiple weeks of preparation. This promises to be a battle, and picking either team would be a logical decision. The vast majority of the nation is going with the bulldogs, but I'm taking the Huskies.
12/18 – New Orleans Bowl: Ohio University vs. Troy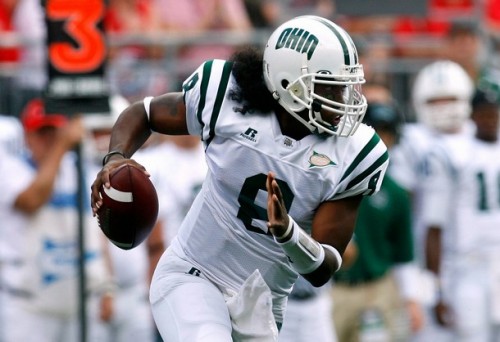 Ohio QB, Franshaw "Boo" Jackson. He can be exciting when he's hitting on all cylinders, yet I was unimpressed with the MAC this season. I'm going against the populous once again on this one, and sticking with the team from the south. I see another battle, and Troy coming out on top.
12/21 – St. Petersburg Bowl: Southern Miss. vs. Louisville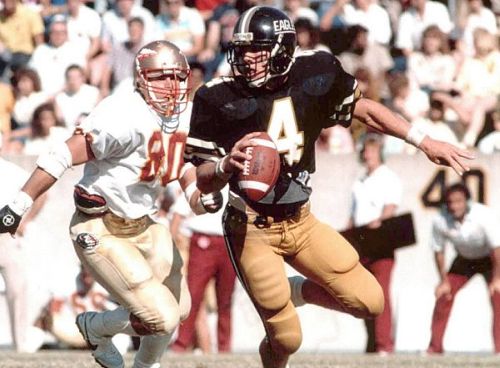 Didn't ya hear? Brett Favre found a game of NCAA eligibility and is coming out of collegiate retirement. I just couldn't pass up the opportunity to use the image. Look at the young gun slinger… Call me insane, but I'm going against the majority again with this pick. I feel like Louisville has the slight edge. It has the potential to be another close one.
12/22 – Las Vegas Bowl: Utah vs. Boise State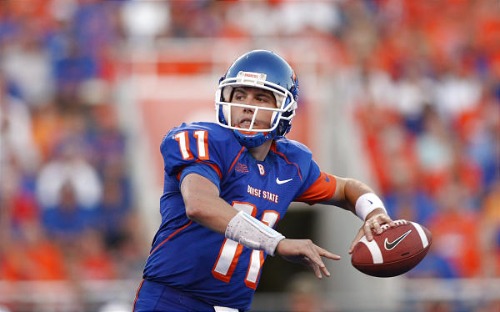 Aside from a couple missteps vs. TCU and Notre Dame, Utah put together an impressive season. They won close games down the stretch and earned this match-up vs. powerhouse, Boise State. The Broncos BCS dreams were crushed in the NCAA game of the year vs. Nevada, yet a week later they went back to work and took care of business. I have a feeling that Kellen Moore is going to go off in Vegas like a 21 year old with their multi-millionaire father's credit card. …that Kellen Moore is going to go off in Vegas like a fat dude at the Circus Circus buffet. He may opt for both options–I know I would. BSU is the team that I would never bet against. You shouldn't either.
12/23 – Poinsettia Bowl: Navy vs. San Diego State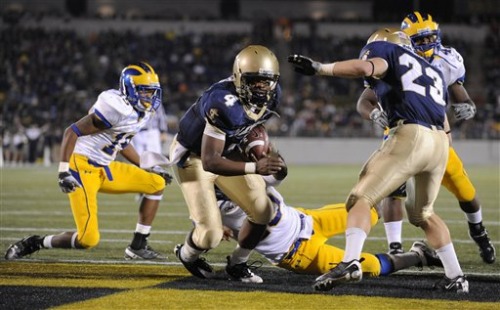 Navy is impressive… but San Diego State is possibly the best 8-4 team in the country. They have played everyone close. Everyone. Their 4 losses were by a combined 15 points. I think the Navy option attack might give them headaches, and I'm rolling with the Midshipmen…as of now. I reserve the right to change my mind due to the factual evidence listed above. It's worth noting, this is the final game for Navy QB Ricky Dobbs–the kid is a stud. He has always played well in big games, and probably loves the thought of being the underdog.
12/24 – Hawai'i Bowl: Hawaii vs. Tulsa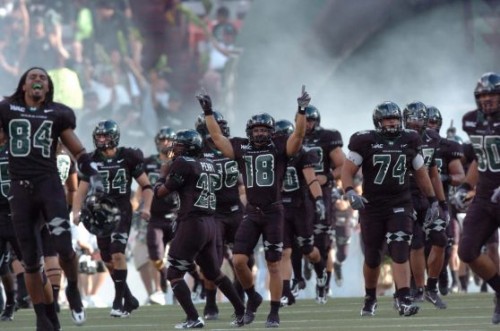 Hawaii at home? Check. Hawaii with a devastating passing attack? Check. Tulsa with a suspect secondary? Check. Tulsa with the ability to score a lot of points? Check. Could be a shoot out, but this one is going to the Warriors of Hawaii.