This game looks ridiculous. Can't wait to try it.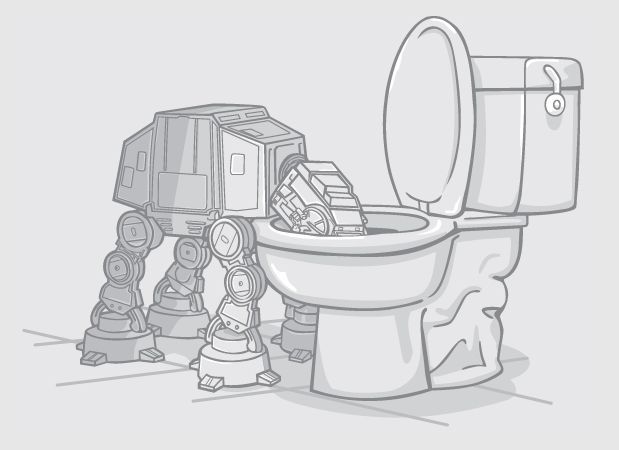 Via: Imgur
In what has to be some sort of metaphor for the Vikings' season, the roof caved in on the Metrodome in Minnesota today. Check out the video of the Metrodome roof collapse: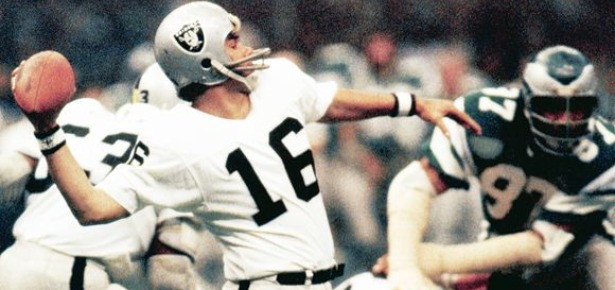 The Heisman Trophy will be awarded this weekend to the best player in college football, and I had a chance to speak to a former recipient of college football's top honors, Jim Plunkett. Plunkett had quite an interesting football career. He was super-hyped coming out of Stanford, he won the Heisman in 1970, and he was selected by the New England Patriots with the first overall pick in 1971.
Plunkett started 14 games for the Pats in 1971 and completed just 48 percent of his passes while compiling a record of 6-8. The following year, Plunkett threw eight touchdowns and 25 interceptions, and lost 11 out of the 14 games he started. Plunkett struggled with injuries over the next few seasons, and in 1975, the year the Patriots drafted Steve Grogan, Plunkett was traded to the 49ers. Plunkett's tenure in San Francisco started well (he led the team to a 6-1 record), but the Niners tailed off and Plunkett was released by the team during the 1978 season.
With his career teetering on journeyman status, Plunkett was picked up by the Raiders in 1978. He served as a backup that year and barely saw the field the following season. When QB Dan Pastorini broke his leg a few weeks into the 1980 season, Plunkett stepped in, led the Raiders to nine wins in 11 games, helped the team earn a wild card berth in the playoffs. He went on to lead the Raiders to a 27-10 victory over Dick Vermiel's Eagles in Super Bowl XV. Plunkett was 33 years old. He was the first QB to lead a wild card team to Super Bowl victory, and he became the first (and only) player of Latin-American descent to win the Super Bowl MVP.
Plunkett would return to a backup role before an injury to Marc Wilson forced him into the top spot on the depth chart again in 1983. Plunkett responded by leading the Raiders 10 wins in 13 games. The Raiders made the playoffs again and served up a blowout victory over the Redskins in Super Bowl XVIII.  Plunkett's the only NFL QB with two Super Bowl victories to not be enshrined in the Pro Football Hall of Fame. He currently does post-game radio shows and tons of TV work for the Raiders.
During our interview with Plunkett, we chatted about this year's Heisman trophy ceremony, Stanford QB Andrew Luck, Raiders' owner Al Davis, today's pass-happy NFL offenses, his pick for who will take home the Heisman this year, and whether he thinks college football needs a playoff system.
CS: So you won the Heisman Trophy back in 1970.
JP: Back in the Dark Ages, yes.
CS: Can you tell us what it's like to belong to such an elite fraternity of college football greats?
JP: Well, obviously it's a great feeling to be chosen among so very few. It's started in 1935, the first Heisman award, and now they're up to 76 that are coming up this year. It's a great feeling, you know. You were selected among so many other certainly very viable athletes back when, for me 1970. Any number of people could have won that, but you were chosen because of what you did on the football field and how you carried yourself off the field. It really means a lot to me as it does to all the other recipients over the years.
CS: Now people are calling Stanford QB Andrew Luck one of the best NFL QB prospects to come out in years, and some coaches said the same thing about you back in the day.
JP: Right.
CS: Do you think Luck is ready to make a big splash in the NFL and what's it like dealing with those high expectations going in to your pro career?
JP: Well you know number one, yes I do really, truly believe that Andrew Luck is probably the best passing quarterback in college today. I don't think there's any doubt about it. I see him almost every week. I was at the Oregon State game. I go to most of the home games, sometimes a road game or two, and he's head and shoulders above everybody. As far as just passing the football ,there are other quarterbacks who could probably run better obviously, but he runs pretty well as well. He's got a great feel for the game, a great feel for what's happening around him and he reads the defense extremely quickly and more often than not goes to the right receiver. He's got a great arm. He can throw off balances almost as well as he can when he's stepping into the throw because he's got that great arm strength. He anticipates well. He's got some innate abilities. He can sense pressure, get out of trouble, take off and either run or give himself more time by shuffling around. He's just a great kid and he's a great football player and it's just fun to watch the way he executes out there. That being said, whenever you go somewhere, expectations are always high when you're a front pick if that's what Andrew will be – and I'm sure he will be, he might even be the very first pick. So when somebody steps into that kind of situation, they're always scrutinized very heavily, especially if you start off right away. You get paid a lot of money and professional fans in particular expect results right away. That doesn't always happen but he's a lot like… there's a kid over at Saint Louis, I just can't remember his name right now, out of Oklahoma – San Bradford – who won the Heisman a couple of years ago. He's in that mold. He's in the Manning mold, Eli and Peyton. He's just ahead of his time so to speak. But yeah, I mean you get in the NFL, you usually go to a team that has not had a great season, so they're not probably as good as some other team you might go to. Sometimes it's a learning curve, it's a process. You get beat up a little bit. You take your lumps, and hopefully when all the dust settles, you'll have made progress. Sooner or later you'll be the quarterback they've drafted you to be.
CS: How can fans participate in this year's Heisman trophy ceremony process?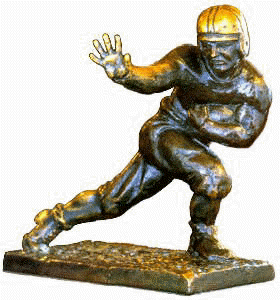 JP: Well I think the best way is to go to Heisman.com. It will give you the information whether you want to come as an individual, buy a table, be a sponsor, there are different levels. It's a great event to attend. You get to see some of the greatest football players arguably of all time, some great former Heisman winners. I know a lot of the guys go. I've gone to the last three. I go in streaks. I can't make them all as I do work for the Raiders during the season. But it's a fabulous event to watch, especially if you have kids, take grandchildren. It is just a lot of fun to be there, to see them, to talk to them, to hear them talk, get autographs at times, it's just a wonderful experience. I've sent some people here from California where I live – I live over by Stanford – out to the Heisman. Sometimes through some of the raffles we've had out here, to make them part of the thing. One of my best friends has gone back twice. They've enjoyed the experience so much. So I highly recommend it. Come out and see some of these great former athletes and have a great time.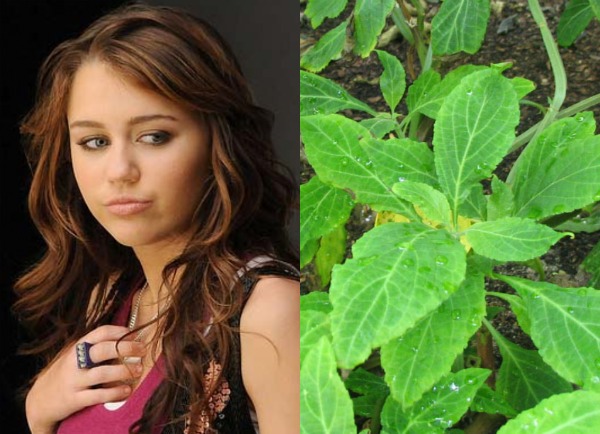 For those of you who think Miley Cyrus is an achy-breaky, Disney-pop creation that's all teeth and no substance, think again. Little Miley's all grown-up now. She's 18 and she's ready to show her range. She's ready to shake off the kiddy label and embrace her adulthood. She's ready to experiment with new things, including fun psychoacvtive plants like Salvia.
Yep, that's right. Five days after Cyrus celebrated her 18th birthday, she was roping Salvia out of a bong while some "friend" recorded it all for posterity. The video was posted on TMZ, and it's actually pretty hilarious.
I don't know what's more disturbing, Miley Cyrus bong ropes or the fact that people still listen to Bush. Either way, this stuff is legal in California. It's not like she was doing something extra crazy like smoking weed or anything. Just a lil' bit of Salvia, which can force a crippling set of the giggles on anyone.
So welcome to adulthood Miley. I'm sure your fans will trip out, but at least you got the support of friends who come over to your house, get you faded, film you, eat all your Frosted Flakes and then leak faded videos of you out to the world.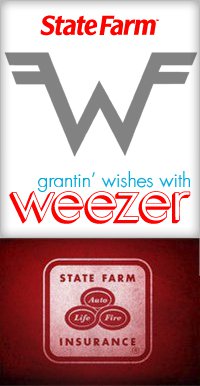 Who doesn't love Weezer? Nobody, that's who. Weezer appeals to everyone, from the old folks who remember buying that first blue CD to the young'uns who discovered the band's mp3's on iTunes. Weezer crosses eras and taste camps. And they also put on a damn good live show.
Well Weezer's got a new set of concert tour dates on tap, and if you want to enter to win a one-of-a-kind experience with the band, check out the pretty sweet contest on the State Farm Facebook page. The Grantin' Wishes with Weezer Contest asks the question, "If you could have one wish granted by State Farm & Weezer, what would it be?" Now that's a pretty open question that can go in lots of different directions. So fans are encouraged to record and upload a video or write-in their wish on the State Farm Facebook page. Facebook visitors can also view a video of Rivers Cuomo and Patrick WIlson introducing the contest on the State Farm page. You can also enter the conest at the State Farm/Weezer booths available at Weezer's NYC concert venues.
When all is said and done, four winners will get to attend the band's final concert of the Weezer Memories Tour Driven by State Farm in Chicago and have their wish granted. The winners will be flown out on January 7-8. If you have a unique idea or creative wish in mind, write it down, film it and head to Facebook to get that wish entered. The contest runs till December 24, so get on it.
The holidays are here, and no matter what your religious views are, it's time to celebrate. It's also time to start scoring some gifts for the ones you love. And really, nothing says I love you like a big bottle of Scotch. Whatever budget you're working with, you can find a bottle of Johnnie Walker to get the job done. Here's a run down of your holiday Johnnie options: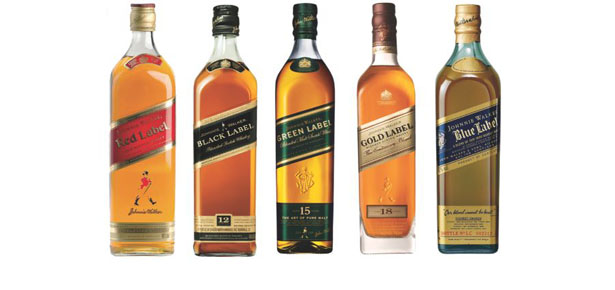 Johnnie Walker Red Label
Let's face it. Not everyone on your list is going to get a big ticket item. You just don't have the kinda cash needed to splurge on every single person you know this holiday season. Well, nothing says 'I thought of you but I didn't break the bank' like a bottle of Red Label. It's festive, it works great as a holiday mixer and it still shows that you care.
Johnnie Walker Black Label
Some people are all about traditions. Chestnuts, turkey feasts, mistletoe. The holidays were designed for folks who love to throw it back and kick it old school. For the old-timer at heart, you can't beat Johnnie Walker Black Label. It's a timeless staple for no-nonsense drinkers who enjoy a smooth, smokey swig during the holidays.
Johnnie Walker Green Label
We all have at least one hippy friend or family member. You know, that brother-in-law who drives a Prius and makes his own shoelaces or the cousin who prefers tent-livin' over apartments. That guy. If there's an eco-friendly granola-lover on your gift list, get 'em some Green Label. They'll enjoy the aromatic, earthy undertones that come from a combination of pure malt blends across Scotland.
Johnnie Walker Gold Label
Gold Label is for the guy or gal on your list that's just way too cool and smooth. We're talking ice cold cool. Like someone who designs their own t-shirts and wears pants that can only be found in Japan. Someone who likes to put their Scotch in the freezer and share it with generous gift givers like yourself.
Johnnie Walker Blue Label
Blue Label is reserved for the people you love the most. This isn't one of those hey, I just picked this up on the way over here type gifts. Nah, this is more like a hey everyone, I'm about to propose to your daughter and I thought I'd get you some super-fantastic-tasting Scotch as a holiday icebreaker. This is one of those hey Dad, thanks for paying for my entire college tuition and sending me to Europe for three months type gifts. This is the kinda gift you reserve for your favorite sibling, your best friend or that special guy whose babies you want to have. Put simply, the gift of Blue Label says, you're top shelf and I think you're cooler than most people I know. It's a strong statement, yes, but one that will be extra-appreciated.