Chris Stout
Posts by Chris Stout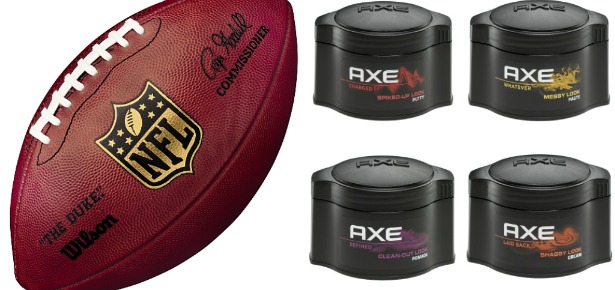 A couple weeks ago, we told you about Sam Bradford getting a buzz cut courtesy of AXE Hair. Bradford is the new spokesman for AXE Hair, and his buzz cut was part of the promotion to support the launch of a new AXE Hair product, AXE Buzzed Look Cream + SPF 15.
Well now we're teaming up with AXE to give away a full line of AXE hair products and an autographed football from the NFL Offensive Rookie of the Year!
One lucky winner will receive a football with Sam Bradford's John Hancock and an AXE Hair gift package that includes the following products:
NEW! AXE Understated Look Cream + Tea Tree Extract gives light hold for a natural, relaxed look that begs for Hair Action
NEW! AXE Buzzed Look Cream + SPF 15 protects guys' scalps from UVA/UVB rays while keeping hair soft and touchable
AXE Smooth & Sophisticated Look Shine Pomade gives shine and long-lasting control for a smooth, polished look she'll find irresistible
AXE Messy Look Paste gives hair a messy, just-out-of-bed look she'll want to run her hands through
AXE Spiked-Up Look Putty gives hair hold without all the hard crunch of gel that girls hate
AXE Clean-Cut Look Pomade gives guys a polished look she'll notice, without appearing wet
That's a pretty sweet haul if you ask us. So what do you have to do to score this AXE Hair/Bradford super-package? Simple:
Follow us on twitter @MANjrcom
Leave us a comment telling us how you think Bradford and the Rams will perform next year
That's it!
One winner will be selected at random next Wednesday, February 16.
Good luck!
I found this gem while checking out The Ten Coolest Kids Science Shows on Gunaxin (great post).This jam takes be back. Way back. I don't know why there isn't more disco music in educational television programs for kids. This jam fires me up, man!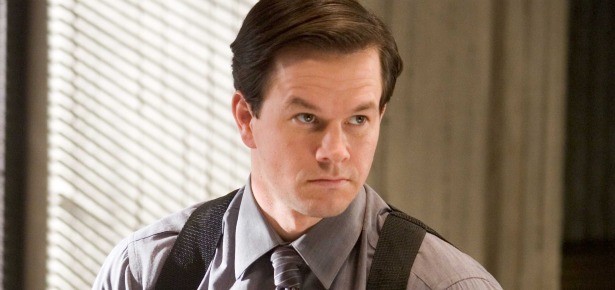 The Fighter received seven Oscar nominations this year, but Mark Walhberg, the film's leading actor, didn't get any love. He may still win a Best Picture Oscar for his role as the film's producer (doubtful, but I'm saying there's a chance), but there will be no Academy Award victory for his portrayal as young "Irish" Mickey Ward. Wahlberg was nominated for a Golden Globe and SAG award, but he didn't make the cut for the Best Actor nod.
So in light of this slight, we put together the 9 best Mark Wahlberg acting performances before The Fighter. If you think this guy's all about underwear, good vibrations and talking to animals, you've missed out on some pretty decent acting performances over the years.
9. Renaissance Man
This was Marky Mark's big screen debut. He dropped the rhymes and the Y in his name and showed people he could be taken seriously.
8. Invincible
It's a feel good, sappy Disney-fest for sure, but Wahlberg's portrayal as Eagles walk-on Vince Papale was entertaining has hell.
7. The Big Hit
This super-ridiculous, John Woo-produced film doesn't get enough credit for being fantastic. Is it silly? For damn sure. Does Wahlberg shine in his role as unappreciated, stressed-out hitman Melvin Smiley? Indeed he does. Wahlberg plays a pushover/badass who guzzles Malox and tried to find balance in his life as a contract killer, fiancée and all around nice guy. Get over the goofiness and it just works.
6. Fear
He was oh so nutty, remember? You don't get nominated for an MTV Movie Award for Best Villain without some serious acting ability. They don't just hand those things out, you know. Reese Witherspoon found out that nobody dumps Mark Wahlberg. Nobody. Watching him go ape-shit on Reese's friends and family totally showed off this guy's range. After 1996, it was clear that Marky the Rapper was gone and Mark the actor was here to stay/

5. I Heart Huckabees
Poems are amazing, just like Wahlberg's acting skills.
4. Three Kings
Three Kings is another underappreciated Wahlberg film. The guy's strengths really came out in this movie. Part ass-kicker, part funny man, with a little bit of dopey optimism mixed in there, Wahlberg found his niche in this film. He showed off his chops after his lung collapsed, and he was just plain awesome in this torture scene:
3. The Basketball Diaries
It's a simple formulas really, Wahlberg plus heroin equals great acting. This film is further proof that Wahlberg excels when he plays characters named "Mickey." Wahlberg's convincing portrayal of a junkie in 1995 opened the door for more serious roles.
2. The Departed
What a scene stealer this guy was as Staff Sgt. Dignam. Dude got to say all the best line, like "I'm the guy who does his job. You must be the other guy" or "Maybe. Maybe not. Maybe fuck yourself." Just classic stuff like that. He was nominated for a Golden Globe for Best Performance by an Actor in a Supporting Role and he edged out Jack Nicholson for the only supporting actor Oscar nomination for the film. It's not like it was a big stretch for Wahberg to play a mouthy Southie, but his delivery was so spot on.
1. Boogie Nights
This is the role that made Mark Wahlberg a big bright shiny star. It's a great film with an amazing ensemble cast, but the film wouldn't have worked without an incredible performance by the lead role. Wahlberg delivered the goods. He was able to play the naïve kid who develops into a convincing ego-maniac. Dirki Digler is one of the most memorable characters of all time, and it made Wahlberg into a borderline A-lister.
Is Mark Wahlberg the greatest actor of our generation? Of course not. But the guy's got enough wins under his belt to avoid being a punchline. He's come a long way from the Funky Bunch and he's grown as an actor and as a producer. He's made his fair share of stinkers, but he's put together enough good performances to earn a lil' respect too.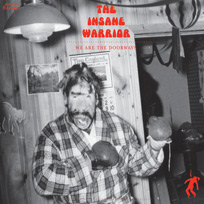 Vinyl archaeologist and all-around badass DJ/producer RJD2 has a new side project, The Insane Warrior. His new album, We Are the Doorways has it's own website, and you can listen to the album at Spinner.com.
The album was influenced by John Carpenter (you can feel that dark 'n trippy Assault on Precinct 13 flavor) and Brian Eno, and it features spatial instrumentals with a heavy sci-fi-synthy horror film vibe.
RJD2 fans will appreciate the break-heavy, cinematic feel that Ramble John Krohn always brings to the table. There's a little more moodiness to this album, but it's another solid effort from a producer who's not afraid to take risks and show some range.
Check out the video for The Water Wheel: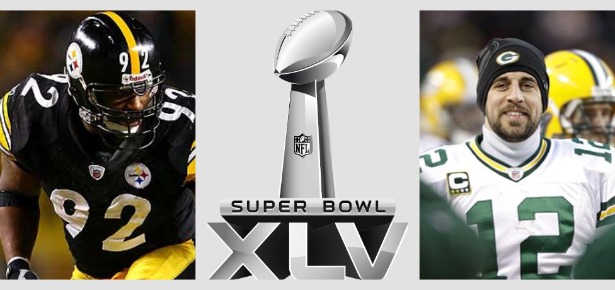 What a fantastic Super Bowl matchup this is. The team with the most NFL championships is set to duke it out with the team that owns the most Super Bowl titles. The Packers and the Steelers are pretty evenly matched, as evidenced by the 2.5 point spread in Green Bay's favor. It's the lowest point spread for a Super Bowl in almost three decades. So yea, we're all going to be treated to a good game.
But you knew this already. You knew that a Pittsburgh-Green Bay matchup was the best possible outcome. Can you imagine what sort of nonesne media hype would surround a Jets-Bears matchup? Cutler's a girl and Rex won't shut up, yadda yadda. But that didn't happen. We got two world class teams from small markets and each team has a huge fan base.
The Steelers have more than 30 players who've played in the big game before. The Packers have two. The only Packer with a ring is fullback John Kuhn, and he got that ring while playing on the Steelers practice squad in 2005.
So why are the Packers favored to win the game? Two words: Aaron Rodgers. The guy's playing on a different level. He threw for almost 4,000 yards, completed 65.7 percent of his passes and posted a 101.2 passer rating during the regular season. He followed that up with. He's been even more dangerous in the playoffs, completing 71 percent of his passes and posting a 109.2 passer rating while winning three straight games on the road. Rodgers wasn't spectacular in Chicago (two picks, no TDs), but he showed just how tough he was after getting crushed in the head by Julius Peppers and bouncing back up.
But Rodgers isn't doing it all by himself. James Starks has been surprisingly useful on the ground. The Packers D has allowed only 69.7 rushing yards per game during the playoffs. During the regular season, the Packers were second in the league in takeaways and points allowed. Tramon Williams has three picks in the postseason. Sam Shields has two. Clay Matthews has 3.5 sacks and BJ Raji even managed a pick six somehow. This is a defensive unit that is firing on all cylinders. They've fully bought in to to the system that Dom Capers installed, and they're going to give the Steelers offense a tough challenge on Sunday.
But what about those Steelers? They've won 9 of their last 10 playoff games. They're a team that doesn't lose Super Bowls. They have the experience, they have the focus and they have a better defense.
For all of Green Bay's accomplishments on D, the Steelers are that much better. Pittsburgh's holding opponents to 52.5 yards per game in the postseason. It's true that the Packers finished second in the regular season in takeaways and points allowed, but the Steelers finished first in both categories. Troy Polamalu just won his second Defensive MVP award, and the dude didn't even play in Week 15 or 16.
Then there's LaMarr Woodley and James Harrison. Woodley had 10 sacks, three forced fumbles and two picks in the regular season. Harrison had 10.5 sacks, six forced fumbles and two picks to go with his 100 tackles during the regular season. Woodley has a sack in each of Pittsburgh's two playoff games and Harrison racked up three sacks against Baltimore. This is the most formidable one-two QB pressure punch in all of football. If anything can slow down Aaron Rodgers, it's these two guys.
There are so many other subplots to discuss: Charles Woodson fighting for his first ring; Big Ben's big redemption; the rise of Pittsburgh's young receiving corps; the ability of the Packers receivers to find gaps in the Steelers secondary; Rashard Mendenhall coming off one of his best games as a pro. We could go on and on, but really it boils down to this: Aaron Rodgers has been lights out, but the Steelers have the pieces in place to stop him. Big Ben is no slouch, and he's proven that he can make big plays in the face of extreme pressure. Aaron Rodgers hasn't seen the type of pressure that the Steelers are sure to bring. There's no questioning his toughness, but against the best defense in the league, I think the Rodgers train finally grinds to a halt.
Pick: Steelers +2.5
Last week: 2-0
Season: 133-124-7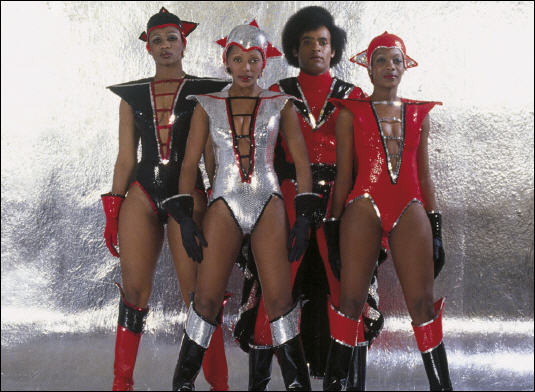 It's Friday! Why not enjoy some random Boney M vids? If you need some inspiration to get you through this final day of the week, check out Bobby Farrell's dance moves in these videos. The guy passed away last month, but damn, he sure could move.
Boney M was the brainchild of German record producer Frank Farian. He basically got a bunch of dancers together, called 'em a group and recorded most of the vocals himself (with the band members lip-syncing on stage while showing off their dancing skills). Farian would go on to repeat the same formula with Milli Vanilli in the late 80s/early 90s.
Anyway, the vocals may come from a dodgy German, but those dance moves are 100 percent authentic. Check it out: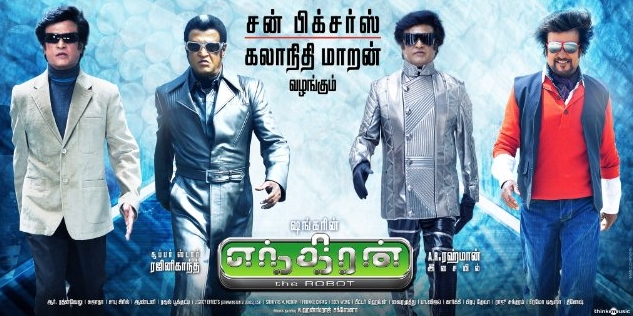 I found this on Reddit today, and it's pretty friggin' amazing. Looks like it's a scene from Endhiran, a Frankenstein/Terminator-like robot action film by Shankar. Apparently, Shankar's been wanting to do this film for a decade. It's the most expensive/highest grossing Indian film of all time, and it's got the incredibly hot Aishwarya Rai in it. Seems like a big win all around. Take a look: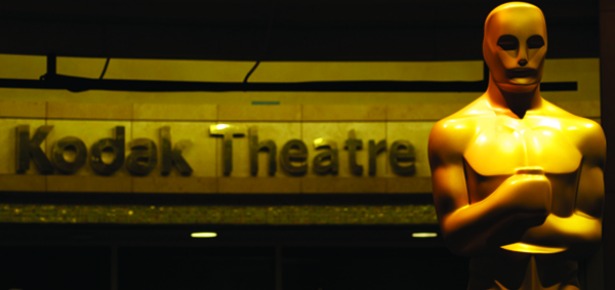 It's Oscar season! That means there's going to be a bunch of screeners available for download! Of course, you'd probably prefer to see the best films of the year in the theaters, the way God intended, but screeners are pretty cool too, if you're into that kinda thing. Anyway, the sting of Ricky Gervais's Golden Globe jokes has worn off and now it's time to start talkin' contenders.
The King's Speech got 12 nominations! Proving once again that British royalty + speech impediment is clear formula for Oscar gold!
Social Network got eight nominations. Thank God Timberlake wasn't one of them. Sorkin's got to be a lock for Best Adapted Screenplay.
The Fighter got seven total nominations and one major snub. We won't have to worry about movies being marketed with lines like "starring Academy Award winner Mark Wahlberg" anytime soon.
Toy Story 3 got five nominations, including Best Picture! This was a surprisingly brilliant film and I hope it gets some lovin' from the Academy.
Inception got a Best Picture nod, but there's no nomination for Christopher Nolan in the Best Director category. Ouch.
The Town is up for an Academy Award? Yes, for Best Supporting Actor (Jeremy Renner). Not bad for a moderately entertaining Ben Affleck flick. Heat was still way better though, and I don't remember the Academy showing any love for that awesome film.
Here's a full list of the 2011 Academy Award Nominations:
Actor in a Leading Role
Javier Bardem in "Biutiful"
Jeff Bridges in "True Grit"
Jesse Eisenberg in "The Social Network"
Colin Firth in "The King's Speech"
James Franco in "127 Hours"
Actor in a Supporting Role
Christian Bale in "The Fighter"
John Hawkes in "Winter's Bone"
Jeremy Renner in "The Town"
Mark Ruffalo in "The Kids Are All Right"
Geoffrey Rush in "The King's Speech"
Actress in a Leading Role
Annette Bening in "The Kids Are All Right"
Nicole Kidman in "Rabbit Hole"
Jennifer Lawrence in "Winter's Bone"
Natalie Portman in "Black Swan"
Michelle Williams in "Blue Valentine"
Actress in a Supporting Role
Amy Adams in "The Fighter"
Helena Bonham Carter in "The King's Speech"
Melissa Leo in "The Fighter"
Hailee Steinfeld in "True Grit"
Jacki Weaver in "Animal Kingdom"
Animated Feature Film
"How to Train Your Dragon" Chris Sanders and Dean DeBlois
"The Illusionist" Sylvain Chomet
"Toy Story 3" Lee Unkrich
Art Direction
"Alice in Wonderland"
Production Design: Robert Stromberg; Set Decoration: Karen O'Hara
"Harry Potter and the Deathly Hallows Part 1"
Production Design: Stuart Craig; Set Decoration: Stephenie McMillan
"Inception"
Production Design: Guy Hendrix Dyas; Set Decoration: Larry Dias and Doug Mowat
"The King's Speech"
Production Design: Eve Stewart; Set Decoration: Judy Farr
"True Grit"
Production Design: Jess Gonchor; Set Decoration: Nancy Haigh
Cinematography
"Black Swan" Matthew Libatique
"Inception" Wally Pfister
"The King's Speech" Danny Cohen
"The Social Network" Jeff Cronenweth
"True Grit" Roger Deakins
Costume Design
"Alice in Wonderland" Colleen Atwood
"I Am Love" Antonella Cannarozzi
"The King's Speech" Jenny Beavan
"The Tempest" Sandy Powell
"True Grit" Mary Zophres
Directing
"Black Swan" Darren Aronofsky
"The Fighter" David O. Russell
"The King's Speech" Tom Hooper
"The Social Network" David Fincher
"True Grit" Joel Coen and Ethan Coen
Documentary (Feature)
"Exit through the Gift Shop" Banksy and Jaimie D'Cruz
"Gasland" Josh Fox and Trish Adlesic
"Inside Job" Charles Ferguson and Audrey Marrs
"Restrepo" Tim Hetherington and Sebastian Junger
"Waste Land" Lucy Walker and Angus Aynsley
Documentary (Short Subject)
"Killing in the Name" Nominees to be determined
"Poster Girl" Nominees to be determined
"Strangers No More" Karen Goodman and Kirk Simon
"Sun Come Up" Jennifer Redfearn and Tim Metzger
"The Warriors of Qiugang" Ruby Yang and Thomas Lennon
Film Editing
"Black Swan" Andrew Weisblum
"The Fighter" Pamela Martin
"The King's Speech" Tariq Anwar
"127 Hours" Jon Harris
"The Social Network" Angus Wall and Kirk Baxter
Foreign Language Film
"Biutiful" Mexico
"Dogtooth" Greece
"In a Better World" Denmark
"Incendies" Canada
"Outside the Law (Hors-la-loi)" Algeria
Makeup
"Barney's Version" Adrien Morot
"The Way Back" Edouard F. Henriques, Gregory Funk and Yolanda Toussieng
"The Wolfman" Rick Baker and Dave Elsey
Music (Original Score)
"How to Train Your Dragon" John Powell
"Inception" Hans Zimmer
"The King's Speech" Alexandre Desplat
"127 Hours" A.R. Rahman
"The Social Network" Trent Reznor and Atticus Ross
Music (Original Song)
"Coming Home" from "Country Strong" Music and Lyric by Tom Douglas, Troy Verges and Hillary Lindsey
"I See the Light" from "Tangled" Music by Alan Menken Lyric by Glenn Slater
"If I Rise" from "127 Hours" Music by A.R. Rahman Lyric by Dido and Rollo Armstrong
"We Belong Together" from "Toy Story 3″ Music and Lyric by Randy Newman
Best Picture
"Black Swan" Mike Medavoy, Brian Oliver and Scott Franklin, Producers
"The Fighter" David Hoberman, Todd Lieberman and Mark Wahlberg, Producers
"Inception" Emma Thomas and Christopher Nolan, Producers
"The Kids Are All Right" Gary Gilbert, Jeffrey Levy-Hinte and Celine Rattray, Producers
"The King's Speech" Iain Canning, Emile Sherman and Gareth Unwin, Producers
"127 Hours" Christian Colson, Danny Boyle and John Smithson, Producers
"The Social Network" Scott Rudin, Dana Brunetti, Michael De Luca and Ceán Chaffin, Producers
"Toy Story 3" Darla K. Anderson, Producer
"True Grit" Scott Rudin, Ethan Coen and Joel Coen, Producers
"Winter's Bone" Anne Rosellini and Alix Madigan-Yorkin, Producers
Short Film (Animated)
"Day & Night" Teddy Newton
"The Gruffalo" Jakob Schuh and Max Lang
"Let's Pollute" Geefwee Boedoe
"The Lost Thing" Shaun Tan and Andrew Ruhemann
"Madagascar, carnet de voyage (Madagascar, a Journey Diary)" Bastien Dubois
Short Film (Live Action)
"The Confession" Tanel Toom
"The Crush" Michael Creagh
"God of Love" Luke Matheny
"Na Wewe" Ivan Goldschmidt
"Wish 143" Ian Barnes and Samantha Waite
Sound Editing
"Inception" Richard King
"Toy Story 3" Tom Myers and Michael Silvers
"Tron: Legacy" Gwendolyn Yates Whittle and Addison Teague
"True Grit" Skip Lievsay and Craig Berkey
"Unstoppable" Mark P. Stoeckinger
Sound Mixing
"Inception" Lora Hirschberg, Gary A. Rizzo and Ed Novick
"The King's Speech" Paul Hamblin, Martin Jensen and John Midgley
"Salt" Jeffrey J. Haboush, Greg P. Russell, Scott Millan and William Sarokin
"The Social Network" Ren Klyce, David Parker, Michael Semanick and Mark Weingarten
"True Grit" Skip Lievsay, Craig Berkey, Greg Orloff and Peter F. Kurland
Visual Effects
"Alice in Wonderland" Ken Ralston, David Schaub, Carey Villegas and Sean Phillips
"Harry Potter and the Deathly Hallows Part 1" Tim Burke, John Richardson, Christian Manz and Nicolas Aithadi
"Hereafter" Michael Owens, Bryan Grill, Stephan Trojanski and Joe Farrell
"Inception" Paul Franklin, Chris Corbould, Andrew Lockley and Peter Bebb
"Iron Man 2" Janek Sirrs, Ben Snow, Ged Wright and Daniel Sudick
Writing (Adapted Screenplay)
"127 Hours" Screenplay by Danny Boyle & Simon Beaufoy
"The Social Network" Screenplay by Aaron Sorkin
"Toy Story 3" Screenplay by Michael Arndt; Story by John Lasseter, Andrew Stanton and Lee Unkrich
"True Grit" Written for the screen by Joel Coen & Ethan Coen
"Winter's Bone" Adapted for the screen by Debra Granik & Anne Rosellini
Writing (Original Screenplay)
"Another Year" Written by Mike Leigh
"The Fighter" Screenplay by Scott Silver and Paul Tamasy & Eric Johnson;
Story by Keith Dorrington & Paul Tamasy & Eric Johnson
"Inception" Written by Christopher Nolan
"The Kids Are All Right" Written by Lisa Cholodenko & Stuart Blumberg
"The King's Speech" Screenplay by David Seidler
Wow, this is classic. It's a LeBron-style Favre parody that's just so well done: