Chris Stout
Posts by Chris Stout

Caught this on boing boing today. Pretty interesting stuff. Artist Ward Shelly maps out the history of science fiction in a crazy illustration that starts with ancient myths and legend and meanders through different philosophies, the Enlightenment, Romanticism, Jules Verne and into the 20th Century. Crazy detailed and a solid way to get lost in one big image. Take a look: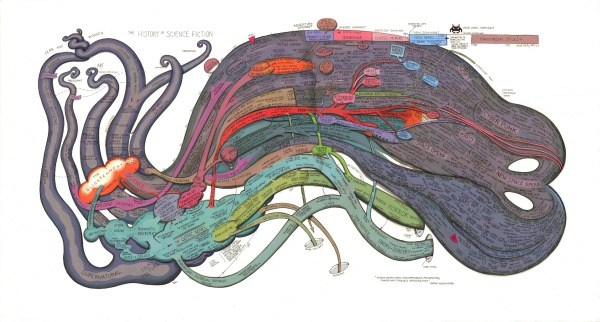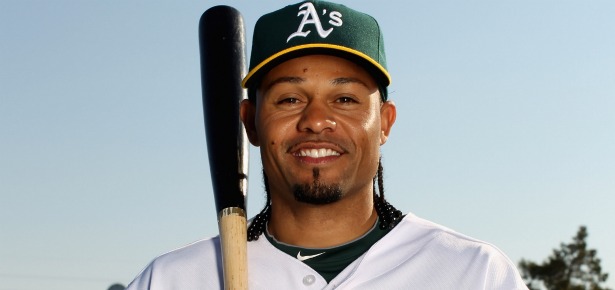 Whether it's the nickname, his cheerful personality or his epic brawl with pitcher James Shields, Coco Crisp is a guy you don't forget. Born and raised in LA, Crisp has been on four teams during his 9-year Major League career. He came up with Cleveland, won a championship with the Red Sox, and played one injury-plagued season in Kansas City before joining the Oakland A's last year.
A couple weeks back we had a good chat with the A's center fielder. After appearing in only 124 games the last two season, Crisp is healthy and excited about his team's chances this year. During our interview, we talked about his nickname, his charity work, baseball brawls, the A's outfield, speed vs. power, Charlie Sheen's UCLA batting practice, who's got the nastiest stuff and who's the most underrated pitcher in baseball.
CS: So you started last season on the DL and you've had to deal with some injuries in the past. Are you fully healthy going into this season?
CC: Yeah, for the first time in a long time. I think last year was really a challenge for me to even be ready to start the season. Then I end up breaking my finger to start the season which probably was a little blessing in disguise because I don't know if my shoulder was really 100% ready, but I was good enough to play at a level to compete. So I broke my finger and it was very disappointing to the guys before the season started. But you know like I said, it was probably a blessing. Maybe I would have re-injured my shoulder and then I'd be out the whole year. Right now I feel great. I've been in really good shape, able to work out just like I normally would. I'm just ready, ready for the season to start.
CS: Is the team as a whole healthier this year than they were last year?
CC: At least to start this season. We got a little banged up towards the end of last season. To start the season last year, we were pretty healthy I think. Sheets was coming in as a question – whether or not he was going to be ready. Myself, I was a question mark. But for the most part, I think this year there's no question marks on if anybody is going to be healthy – with the exception of maybe Sweeney and I think he's doing really well. I know Penny was dealing with some stuff this year. But I think everybody is ready to go and I think our health and our team is really good.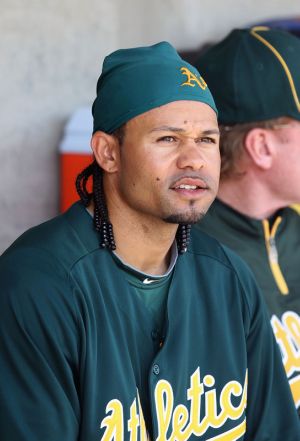 CS: What do you think about the team's chances this year?
CC: I think they're greater than last year. I thought we had a great chance last year to win our division, the way our team was structured. You know the thing that we were just talking about—the injuries last year—that kind of changed our season a little bit and made it difficult for us to compete. And we still did a great job of competing, because of our pitching staff was so phenomenal, or is phenomenal.
I think with the addition that we have this year and with some luck and just being blessed and staying away from injuries, I think this year our team is stronger. We have filled the need that we were lacking last year – which are some power players. I think that bringing those players – I mean we still have speed, we have defense and our backbone is our pitching. The only thing that I felt that we were a little low on was power, and they did a great job of addressing that this year.
CS: Do you think with all the additions in the offseason that you've got a crowded outfield or is that a good problem to have?
CC: Well for the team (laughs). For the team, that's always a great thing because you have that many good players that you don't know who to play out there. You have a lot of options. For the manager, it can get a little bit difficult I think because of those options. It puts a little strain on him. Because they're so good and probably so close – I mean I'm trying to say "they" but I'm in there I guess – it can be difficult on us to try and shuffle and maneuver guys so they don't get upset.
On a personal level, you want to be out there every day playing. That's the heart of the champion and a winner and those are the type of players we have on our team. You want to be out there helping the team. You want to play, you don't want to just cheerlead. From the top, it's a good look, but all the way from the bottom it's kind of like, I want to be out there playing you know. But you don't want to be that guy to mess up team chemistry either. So I think with the crowded outfield, and the personalities that we have in that outfield, I think we can deal with what might happen or the toughness of being in a crowded outfield. But I think everybody wants to be out there playing. I think depth is always a great thing on the team though.
CS: So are you fired up to be playing with David DeJesus again?
CC: Yeah, that's my boy! We had good chemistry in the outfield when we're playing. You know, we didn't play that long together, because I did get injured in 2009 very quickly in the season. But in spring training, we grew that chemistry and through that first month, it was easy playing alongside him because his moves were easy to see. If he was going for the ball, it was easy to read you. That's kind of how me and Sweeney were last year as well. That's just because they are really good outfielders and the communication level and they way they go about it is very similar, and it makes it easy to play alongside them. That's always a great thing. There's no fear of running into each other, getting injured.
And as a center fielder, there's that respect that if I'm calling for it, he backs me up proper. I mean just being a good outfielder makes it easy.
CS: Now you guys are a young team but you've still got a lot of veterans, including yourself. Who would you say is the clubhouse leader in Oakland?
CC: Wow, I think from different aspects, I think this year it's hard to say. I don't know. I know I'm more vocal. Sheets is a very vocal guy. He was last year. Raj [Rajai Davis] was there last year, he was the leader of our chapels. So there's different leaders in the clubhouse, and it's not just about baseball sometimes. Elli [Mark Ellis], you know he's been there for a long time. So you look at those guys. You look at the guys who are not just older guys, but guys who have also been there throughout the duration of their career. He's one of those guys, so if I was going to pick somebody I would say him.
CS: What do you think is more important in baseball, having speed or having power?
CC: Wow, you can't have both? (Laughs)
CS: (laughs)
CC: This day and age, it's flipping to more of an old school game where speed was more relevant in baseball back then. Then it turned over into power and now it's kind of coming back to that. But for a ball club I think both are essential in building a team.
CS: Right.
CC: I think you can get away with having less power and more speed guys, than just having a power hitting team, because speed doesn't slump and power does. You know? So you have a lot of guys that just go for the gusto. It can be a tough time winning with those guys even though it's going be a fun team to watch. Everybody loves to see the long ball. But the small ball – the bunting, the slap hitting, stealing bases – that can also be fun to watch. It's just a completely different game. I think the consistency of speed, I think I would choose over power.


Last month, we told you about Nissan and Sports Illustrated partnering up to put on the first ever Sports Illustrated Model Search. Eight models from around the world are competing in the search, and the winner will be featured in the 2012 Sports Illustrated Swimsuit Issue. You can vote for your favorite model by visiting the Sports Illustrated Model Search website. Voting ends tomorrow, so make sure you visit the site today and cast your vote for your favorite model.
Nissan and SI rolled out a series of new videos to promote the model search this week. The videos feature Kowalczyk, the office-saving, donut-hunting driver from the Nissan Juke commercials and the extra-fine ladies of the SI Model Search. The series, titled "Rookie Slot," follows Kowalczyk as he rides his Nissan Juke to Vegas to meet the models and pick up a very important bag. Take a look at the four videos in the series:
So how do you win the iPad giveaway?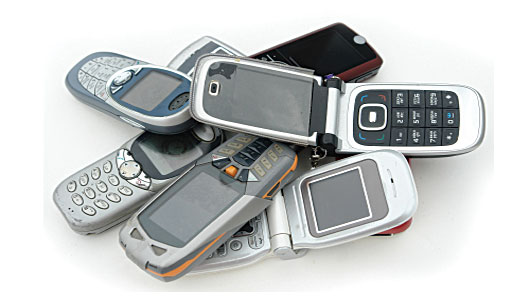 If you're like me, you probably have a pretty decent-sized collection of crappy old cell phones just sitting in some drawer at home all lonely-like. Whether it's a late-90s Nokia or your very first flip phone, we're all starting to amass out-of-date cell phone gear that we just can't bring ourselves to throw away. With smartphones getting so much smarter all the time, the likelihood of you breaking out your old Zack Morris brick phone is slim-to-none. If you're not gonna use that stuff, might as well get rid of it, right?
Well did you know that less than 10% of discarded phones in America get recycled? Most of these discarded phones just sit around unused or worse, they get tossed in landfills. So what should you do with those old phones you'll never use again? We talked to Cat Schwartz, a leading tech expert, to get her take on recycling old cell phones. Here's how the conversation went down:
CS: I have a lot of old cell phones lying around and I don't really know what to do with them. Don't want to throw them away. Don't really want to just donate them or whatever. How do you go about recycling these things?
Cat: To me it's just really interesting because when the iPhone story came out – that Verizon has a new iPhone – people started asking me "I'm going to make the switch but I can't take my AT&T iPhone with me, what can I do with my iPhone? I don't want to just put it in a drawer" which is where half the phones end up anyways.
So I started working with a couple companies and I found this company securetradein.com. You go to the website, enter in the make and model of the phone that you have, and then they give you a couple pictures to make sure it's the right phone. Then they tell you how much they'll give you for the phone, and you print out a FedEx shipping label that they give you and send it in. Then they send you a check.
CS: So they cover the shipping costs?
Cat: Yes, they cover the shipping costs. It's cool because then you actually have some cash for the device. I can't tell you how many phones I have in my drawer, but when I was doing research I realized I have like 8 cell phones because I upgrade once a year sometimes.
CS: Right.
Cat: So this is the best way to get something for it. You have to know a couple things going into the process to make sure it goes smoothly.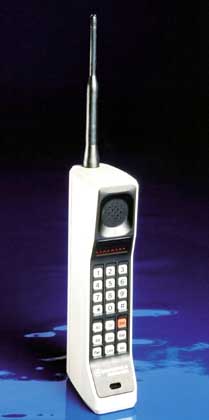 CS: So this isn't just for smartphones, this can be for any old cell phone, correct?
Cat: Yeah absolutely. It can be for any phone. It's great because I have an old Sidekick that I put in there and it was not a lot of money, like six bucks, but I'm like, you know, that's six more dollars than I would have had before. It's great.
So if you're going to do this there's a couple things you need to know going into it. First and foremost, if you're going to trade your phone in, you want to get as much personal data off that phone as you possibly can. Or make sure that the company that you're going to be trading your phone in with is 100% guaranteed to wipe everything off the phone. Take the SIM card out as well because often the SIM card will store data.
It's a cool thing to do that I highly suggest. It's an eco friendly thing to do at this point because phones should not end up in landfills. They have toxic chemicals in them that can hurt the environment and they need to be recycled properly so this is a way to get that done too.
CS: So you mentioned $6 for a Sidekick, I think I have an old Mitsubishi phone from like 2001 or something that I doubt will be useful to anybody.
Cat: Right. So if it's totally not valuable they will recycle it for you. They'll send you the free shipping label or you print out the free shipping label and they'll recycle it for you at least. There are phones that are not worth anything, but you should recycle them and this is a really easy way to do that.
CS: Can you get additional cash for things like accessories, car chargers, that kind of stuff?
Cat: No, they don't give you extra money for those things. But it is good if you have them because you want to recycle them with the phone because who needs another charger?
CS: So where do these phones end up after they get recycled?
Cat: Well after they get recycled they use some of the parts for scrap metal. I'm not totally sure where the end result of the recycled product goes, but products that are able to be salvaged are refurbished and resold or they're donated to the troops or latchkey kids. There's a bunch of different organizations that take the phones that aren't quite great enough to sell, but that are definitely still useful and make phone calls.
CS: Is there a way that people can shop for phones that have been donated just to find a basic use cell phone for a cheap price?
Cat: Personally, I go to eBay. I worked for eBay for a long time. I don't anymore, but I still highly recommend that as the place to go to buy used electronics. Refurbished electronics on eBay are the best deal you're going to find. You just have to look at the details of the listing and make sure they have a good return policy and that other people are happy with the place you're buying something from. But hands down they've got the best selection.
CS: For the secure trade in, are there any restrictions in terms of where you have to be located? Is this open to only the US?
Cat: All over the United States, anywhere in the United States. Anywhere that FedEx will ship to that's where they extend to.
CS: So outside of cell phones I know that we collect a lot of discarded electronics. Are there other similar type programs that exist outside of just cell phones?
Cat: Absolutely. Securetradein.com is going to be expanding, but there are definitely other websites that are fantastic for this. You just need to find out how much the device is worth and then figure out whether to recycle it or get the bit of money that you can.
To find out more about recycling your cell phones, or to learn about the latest gadgets and tech news, visit Cat's website, HighTechMommy.com.

Quick BracketMaster update for you guys. Thanks to your support, our gal Erica has advanced to the Sweet 16 of the Captain Morgan BracketMaster Challenge presented by Spike.com! Now she needs your support to get to the Elite 8. So we're asking you guys to go to bracketmaster.spike.com and cast your fault for Erica in the South region. You can also text ERICAM to 44686 as many times as you want!
If Erica advances, the MANjr team will get to go to Vegas, courtesy of Captain Morgan. Support our Morganette and get us to Sin City, folks!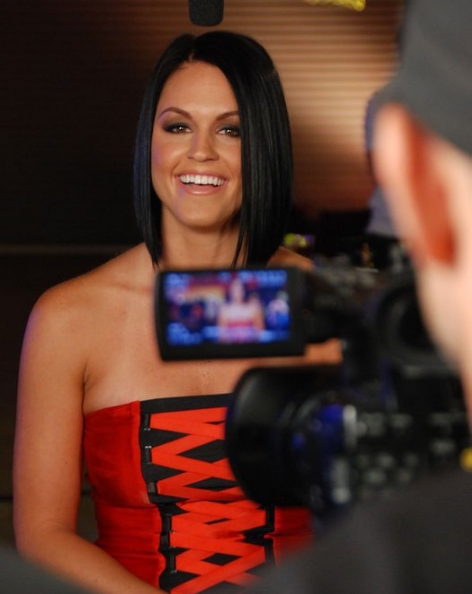 Today is the last day to fill out your complete bracket for the 2011 Captain Morgan BracketMaster Challenge presented by Spike.com. If you haven't yet done so, head over to bracketmaster.spike.com and make your selections for the Round of 32 now. You can win all kinds of cash and prizes including a $15,000 grand prize home entertainment system.
When you make your picks, be sure to vote for MANjr Morganette Erica Moore from Jacksonville in the South division. We got the opportunity to serve as an honorary Morganette coach for this tourney, and we want to make sure our girl wins it all!
What makes Erica Moore so perfectly suited to be the Ultimate Morganette you ask? Well first off, she's totally gorgeous: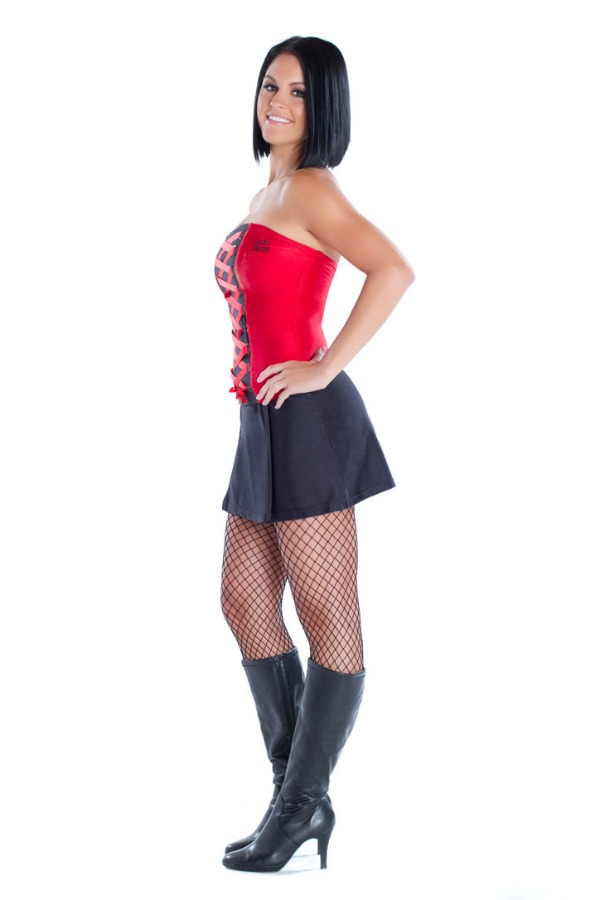 As you can see, The Captain will be in good company when Erica makes her way through the tournament and wins this thing. Undisputed hotness aside, Erica's the type of girl who just likes to go out and have fun. And she's totally comfortable hangin' with the boys.
"I'm definitely a guy's girl. I like sports. I'm not worried about gettin' dirty or goin' out. I go to the beach all the time and ride bikes. That's really big here. Sunday fun days are big. We go down to the beach with a bunch of people and just enjoy the day. I'm fun. I'm always down for a good time. I'm not Debbie Downer – I gotta go out, have a good time and make sure everyone's having fun too. You have to enjoy your life!"
So what kinds of sports does she like?
"I grew up playing pretty much every sport you can imagine. I played it, or at least tried to play it. My favorite sport to play would be volleyball. I played forever, so that one is near and dear to my heart. But as far as watching sports, I love football. That's my favorite sport to go and watch."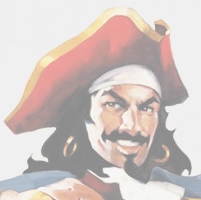 And being from Jacksonville, you know she supports the Jags.
"Absolutely, those are my boys. That's my team and Jones-Drew is my favorite."
And for March Madness, Erica's got some strong feelings on who she'll be supporting.
"As far as college basketball goes, the Florida Gators are my team. I grew up a Gator girl, so I keep pretty good tabs on all their sports."
So Erica loves sports, she's a guy's girl and she's into going out, enjoying life and having a good time. Her favorite drink is Captain Diet and she's ridiculously good looking. Does this not sound like the Ultimate Morganette to you?
In addition to visiting the bracketmaster.spike.com site, Morganette voters can also text "ERICAM" to 44686 and as Erica told us, there's no limit to the number of times you can text a vote for her from your phone.
"You can text as many times as you want. All day long. Till your phone dies, till your fingers fall off. You can just text and text as much as you want!"
With the Round of 32 coming to a close tomorrow, Erica will need your support in the Sweet 16. You can still win prizes for picking in the Round of 16, so make sure you visit the site, send in a text and support our girl Erica!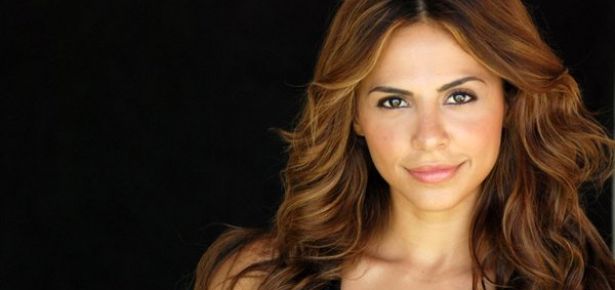 Born in Kabul, Afghanistan, Azita Ghanizada is a witty, down-to-Earth, extra-attractive actress who's appeared on TV shows like Entourage, How I Met Your Mother, Castle, Bones, Psych and NCIS: Los Angeles. As a child, Azita fled Afghanistan with her family and sought refugee asylum in the States. She was raised in Northern Virginia and eventually moved out to LA to pursue a career in acting.
Azita is set to start in the new SyFy series Alphas, a show that follows a team of ordinary citizens with extraordinary mental abilities who tackle cases that other government agencies are unable to solve. Alphas was created by Zak Penn (the writer of X-Men and X-Men 2) and will be directed by Jack Bender, who previously directed Lost. Star Trek vet Ira Steven Behr will serve as the show's executive producer/showrunner.
We got to chat with Azita about her unique upbringing, Alphas, working with Jack Bender, what it's like on the set of Entourage and who the funniest cast member is on How I Met Your Mother.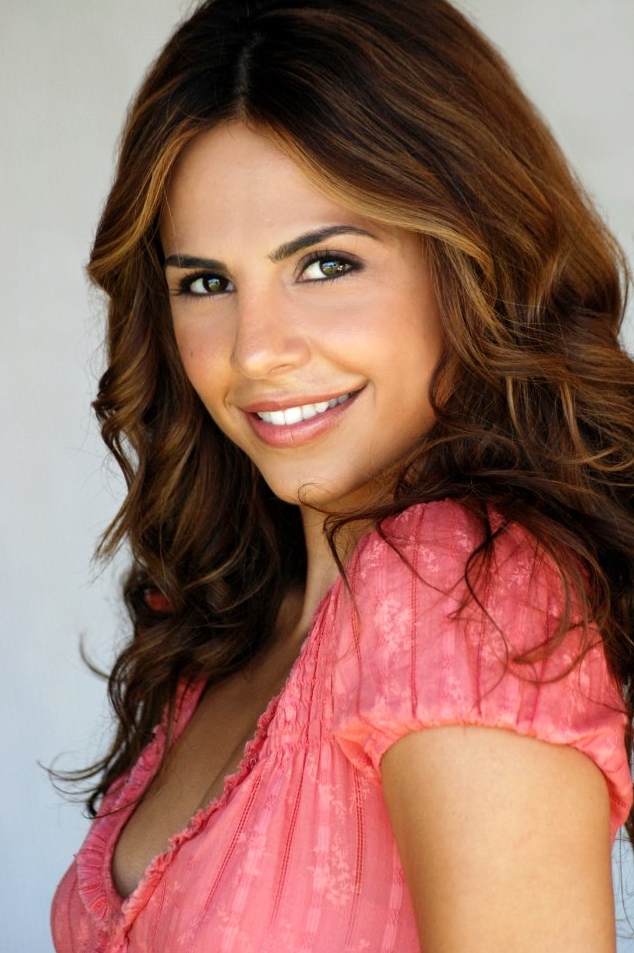 CS: How did you first get into acting?
AG: How did I first get into acting? I started acting in commercials actually. I did a bunch of what every day actors do. You come out here and you start taking acting classes and you study and you sign the commercials. I started working commercials and hanging out in a dark theatre with a bunch of other acting kids. I did a couple little LA plays and then started doing guest stars on television, and at the same time was kind of up for very big movies and not getting them. Things kind of shifted. There was a writer's strike and then I kind of focused on TV. Just really did it that way in terms of how I got engaged in it.
When I was little, I learned English on television. I'm from Afghanistan. When we came over, we came here as political refugees. I was a baby and my mom was obsessed with American television and I watched TV all the time and I just thought, what a wonderful place to be, in TV. They had such great lives. I wasn't allowed to be an actor. My parents really were very strict, concerned Afghans and they just thought that that was an obscene career for a young adult and for a woman especially. I just kind of defied them and packed my bags and moved to LA. I decided, "all right I'm going to give it a go," and that's what I did.
CS: Do your parents support you now?
AG: Well of course it's all their idea (laughs). Of course now I'm like the pride and joy. I'm like the shining star of Afghanistan. They're like "that is my daughter and I'm like, really? You're full of shit!" So yeah, I think they're so excited. I don't think they'll ever understand what it is that I'm doing. I think they would probably prefer for me to be married and be a doctor and have babies or something. But I think they're very happy when they get to see me on television.
And I've done some risky stuff. And these very conservative Afghans are like calling people and saying, "oh please watch Azita on Castle." And I'm like, "I'm a dominatrix!"
CS: (laughs)
AG: "Please don't tell people to watch that!" and my mother's like "who cares it looks so sexy" and I'm like "oh my god you crazy foreigner!"(laughs) But she's very supportive now. I kind of was very defiant and independent my whole life and so whether or not they supported me never mattered. It was what I wanted to do and I worked my little butt of to do it. So as long as I did it with integrity and I did it in a way that I valued, it didn't really matter whether they accepted my profession. I never expected them to and the fact that they're supportive and watch all those things now is icing on the cake.
CS: So you were very young when you and your family fled Afghanistan and came to the US as refugees and were granted asylum. Was there kind of a conflict with having an American upbringing with a more traditional family setting?
AG: Absolutely. For whatever reason my parents had the hindsight to bring us into the States, but at the same time it was everything that they had no power over. They didn't understand staying after school. They didn't understand doing plays. They didn't understand girls and boys working together and on the playground, things like that. It was a real struggle for them and it was a real struggle for us, because I have two sisters. So for three girls that were really kind of … I don't know. We struggled quite a bit to fit in both the American culture and to try and fit in at home as well. But we were all very strong willed and we fought for what we thought was right both in school and at home. I think that's a part of why I am able to achieve any amount of success. I think I'm just a fighter and I'm a little brave. And yeah, they struggled. They ended up separating when I was just in middle school. It was really hard for them because they broke all the rules of their tradition by doing so, but it was the best thing they could have done for themselves and for us. There was just a very black cloud over their names for a while because they were discouraged to do something like that. That was unheard of in the Afghan culture. You stayed married. But they didn't. The majority of the family really kind of shunned them.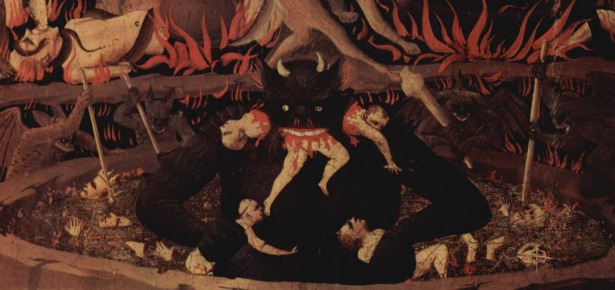 For the most part, I think people are inherently good. That's just my view. I've always been a glass half full kinda guy. That's not to say that there aren't plenty of bad people out there. You encounter these people all the time, and they question your faith in humanity. To help you identify these rotten apples, we put together a list of the 10 worst people in the world. We're not talking murderers and hardcore criminals here. Those people obviously have serious issues. We're talking more about under-the-radar evil; people who do things that deserve an instant punch in the face (and possibly a future trip to hell). Here's our list of the 10 worst people in the world:
10. Non-Tipping Check Splitters
You know these people. They always want to split the bill, and they give you just slightly less than the cost of their food/drink selections. No tax. No tip. Those things don't exist in their mind. Non-tipping check splitters just look at the cost of their entrée and round down. Don't even think about asking them to cover the cost of the drinks as well.
9. Terrible Parking Job Types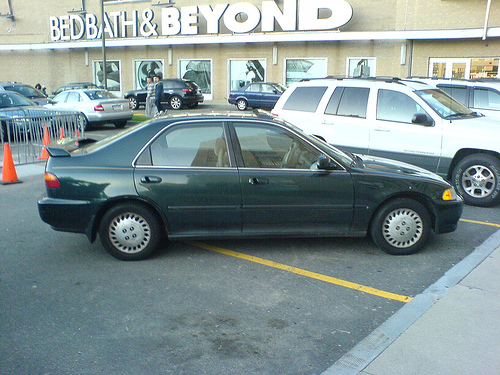 If you didn't get it right the first time, back it the hell up and try again, fool. Whatever rush you're in, you can afford to spend 30 more seconds adjusting your diagonal parking disaster. This is especially true in areas where parking is sparse. Don't be a dick. Contain your car in the white lines provided and the world will be a better place.
8. Destroyers of Bathrooms
If you clog a toilet or bomb the hell out of a lavatory, do something about it. Tell someone. Sure, it'll be an awkward conversation, but awkward actions call for awkward solutions. Locate the plunger. Find a match. Clean up your yak before you cut out. Don't just cause massive destruction and walk away. Own up to your restroom recklessness and don't leave horrifying surprises for the next person who walks in there.
7. Subtle Racists
They're worse than over-the-top racists. Overt racists are comical. They're like the crazy old uncle that everyone pities and ignores. Subtle racists are much worse. They let that shit slip out real sneaky like. They'll toss out a "them" or "those people" once in awhile just to remind you of their contempt for diversity.
6. Aggressive Bus Boys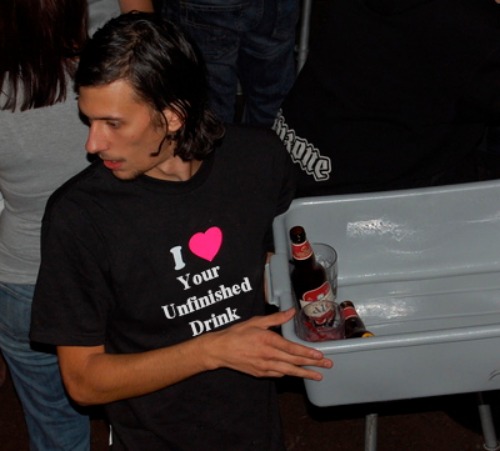 Look, I know you got a job to do and I know that job sucks balls. I get that and I'm sorry. You wanna move at a fast pace and keep the place looking nice, but I paid $15 for that glass of scotch, and I'm going to finish every friggin' drop in that glass, even the melty ice section. Don't be taking my drink when it has at least one more sip in it. Same goes to you peppy server. Wait till the glass is empty, then bus all you want.
5. Overzealous CC'ers
You know these people. Why send out an email to one person when you can loop in 75 more people who have nothing to do with the conversation? These folks don't limit that CC shit to email either. No, they love sending out group Facebook messages to. And God forbid that someone comments on one of those. You'll have your inbox stuffed full of useless updates on a useless chain that you should've never been a part of to begin with.
4. Extreme Atheists
Organized religion sucks. I get it. You don't like it. Science is fantastic. There are no mysteries. Nothing's unexplainable. If those are your beliefs, good for you, but keep in mind that fanatical non-belief is just as narrow-minded as blind, sheep-like faith. There gets to be a point where scientific logic breaks down. Just ask any hardcore physicist. You may not like spiritual types, but don't take a piss on people who believe in the existence of the unknowable.
3. People Who Won't Let You Change Lanes
I've had my blinker on for three and half minutes, you selfish summabitch. Clearly I need to get over. Why not take your foot off the gas for 2-3 seconds so I can sneak in the lane? Some drivers just don't pay attention. Asian ladies come to mind. They just have no idea that you're even there, let alone trying to change into their lane. But then there are those people that know damn well what you're doing and they decide to push the gas pedal just enough to ef with your approach. Like it's some sort of badge of honor to keep people from driving in front of you. You people know who you are, and you're bad people, man.
2. The Anti-Sports Fan Who Attends the Big Sporting Event
You likely encountered this person at the Super Bowl party you attended last month. They can't hide their contempt for all things sporty, particularly the sport you're watching intently with a bunch of people who care about what's going on. There are different degrees to these horrible people. There are those who think all sports are just too bro to show interest in. Then there's the anti-sports fan that feigns interest in the sport your watching by asking annoying questions like, what's a quarterback and  why do they call it "baseball?" If you don't like sports, that's fine. Just don't ruin it for the people who care.
1. People Who Touch Your Laundry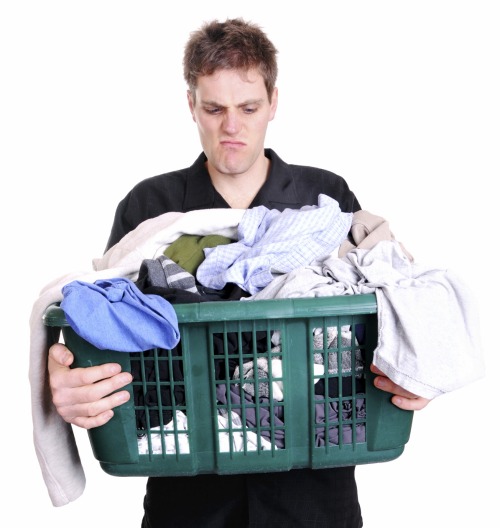 When you live in an apartment with shared laundry facilities, there are some unwritten laundry laws that you need to follow. You can't plop a load in the washing machine and then leave for three hours. You can't leave a thick layer of lint in the dryer filter. Those are just basic courtesies that everyone should follow. But what happens when you're occupying the dryer and someone tosses out your clean wash and leaves it on the filthy machines. Or those people who give you all of 2 minutes to remove your stuff from the dryer once the cycle is complete. Aggressive laundry grabbers are terrible people. They'll find any excuse to get all up in your business. If it's a major etiquette violation, then I get it. Go ahead and move my shit. But if I'm following the basic rules of laundry, keep your hands off my boxers, neighbor.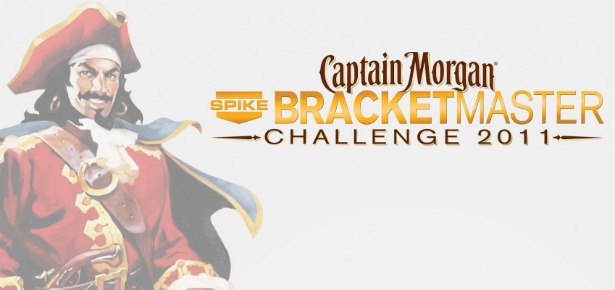 For the second year in a row, Captain Morgan is teaming up with Spike.com to bring you the Captain Morgan 2011 BracketMaster Challenge. The BracketMaster Challenge is a 32 babe, single-elimination tournament that features super-fine Morganettes from all across the country. Hotties representing the North, South, East and West will compete head-to-head in a bracket-style tourney with the winner being crowned the Ultimate Morganette on April 4.
With March Madness right around the corner, bracket fever is in full effect. When you vote for your favorite Morganettes in the Captain Morgan 2011 BracketMaster Challenge, you can win cash and all kinds of prizes. Just visit bracketmaster.spike.com to cast your vote. Finalists who submit their brackets in the Round of 32 by March 2 will be eligible to win the grand prize package, a sweet combo that includes cash and a ridiculous home theater system (HDTV, surround sound system, sports ticker, fridge and furniture). That's a $15,000 grand prize, folks. If your bracket gets busted, you still have more chances to win prizes. If you make it to the end of a subsequent round with your new bracket intact,  you'll be eligible to win the following prizes:
Sweet 16 – a 55″ LCD HDTV
Elite Eight – a Flip digital video recorder
Final Four – a Casio G-Shock sports watch
National Championship – an Ultimate Guys DVD set from Spike
Now that we got all that out of the way, here's the really important part. The MANjr Team is serving as an honorary Morganette Coach for the hottest chick in the tourney. That's right, we had the good fortune of being paired up with the future winner of the South bracket, Erica Moore from Jacksonville Beach, FL. Check out the video of this future champ:
We need you, loyal reader, to get over to bracketmaster.spike.com and submit your vote for Erica Moore! She's energetic, she's got a smile that'll melt your heart, and her nickname is Mangos, damnit! If she's going to crush the competition, she'll need your support. And hey, you might even win some awesome prizes along the way. How could you not vote for this beauty?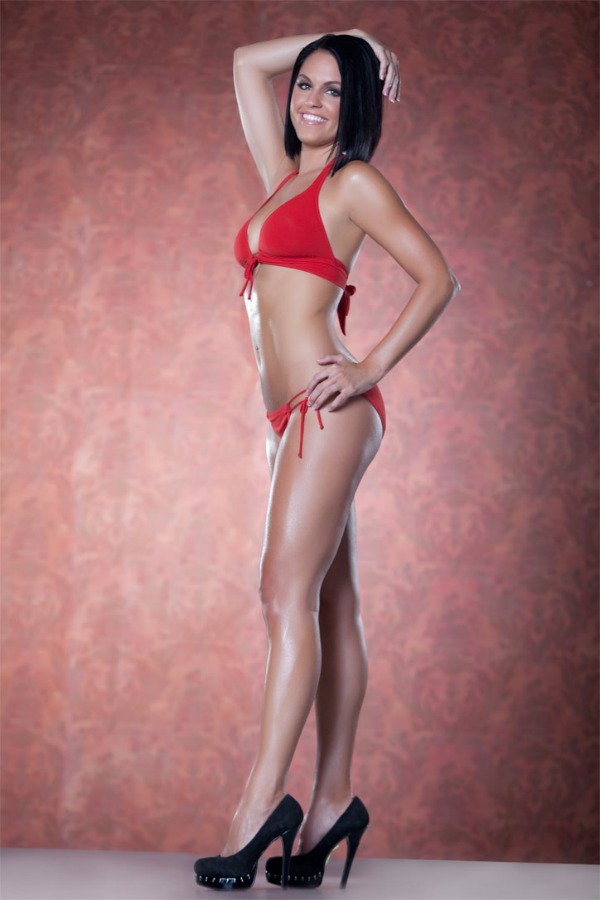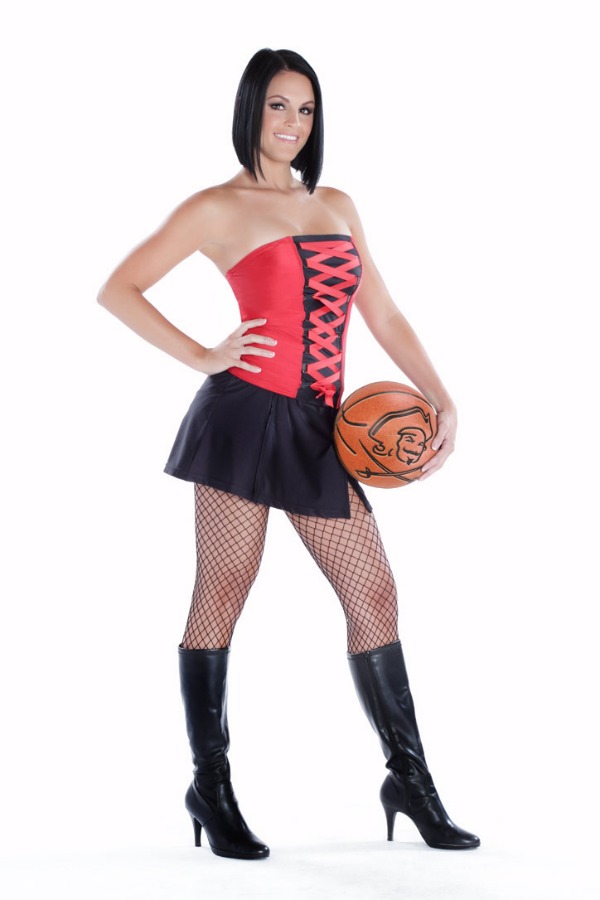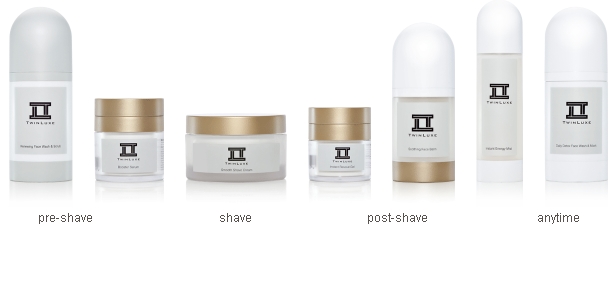 Guys are creatures of habits. This is especially true for our grooming product selections. Once we find something we like, we stick to it. For years at a time. Whether it's a shampoo, shaving cream, deodorant or a particular razor, if it works we just keep on buying it.
At MANjr, we get to review a bunch of different grooming supplies for men. Awhile back we received some samples from TwinLuxe. And by samples we mean a complete shaving skincare system.
Now let me start off by saying that the TwinLuxe shaving skincare system isn't for everyone. If you're one of those guys who goes raw razor post-shower with no shaving cream or aftershave or nothing, this stuff isn't for you. If you want a total shaving experience that encompasses multiple steps, the products that TwinLuxe offers can be quite awesome.
Just look at the list of stuff they offer:
Renewing Face Wash & Scrub
Booster Serum
Smooth Shave Cream
Instant Rescue Gel
Soothing Face Balm
Instant Energy Mist
Daily Detox Face Wash & Mask
Let's break down each of these bad boys so you can get a sense of what the TwinLuxe experience is all about:
Renewing Face Wash & Scrub
The first step to a clean shave is a clean face. The Renewing Face Wash & Scrub features microbeads and a softening agent that exfoliates the skin, smoothes away roughness, unclogs pores and removes dirt and oil to ensure a close shave.
Booster Serum
This stuff can be used before you shave, after you shave or anytime you want to revive your complexion. In the pre-shave routine, the serum adds an extra layer of protection that shields your skin from your blade. Post-shave, the serum acts as a renewing agent that helps fight irritation.
Smooth Shave Cream
The TwinLuxe Smooth Shave Cream is the type of cream that can only be applied with a proper badger brush. It's a creamy, soothing, not-too-strong smelling cream that caters to all skin types.
Instant Rescue Gel
This stuff is awesome. Nicks and cuts are bound to happen, and if you have sensitive skin, you want to take steps to avoid razor burn and irritation. You can apply the gel to trouble spots or just finish off your shave with a heavy dose of this cooling green gel.
Soothing Face Balm
This non-oily aftershave balm hydrates and moisturizes as it coats your face in a nice glow. You get a smooth, soothing feel from a small amount, so one bottle will last you awhile.
Instant Energy Mist
The mist is applied before the face balm. It's cooling spritz of botanical freshness that adds a thin, damp layer of moisturizer to your face before you apply the balm. The Instant Energy Mist can also be applied anytime you need a quick, rejuvenating shower splash to the face.
Daily Detox Face Wash & Mask
The Daily Detox Face Wash & Mask is another product that you can use at any time. It's a 2-in-1 solution that fights bacteria and cleanses the pores. If you want you need a deeper face cleansing treatment, just put a bunch of this stuff on your face, let it chill for a few minutes and you got an at-home mask that'll leave your face feeling all kinds of clean.
So as you can see, the TwinLuxe system is pretty intricate, but it's still not that much of a chore. Guys who spend 2 minutes on a shave and don't mind a little razor burn probably won't be interested. But if you want to take care of your face, the pampering effect of this multi-step process is well worth the effort.