The 9 Best Mark Wahlberg Acting Performances Before The Fighter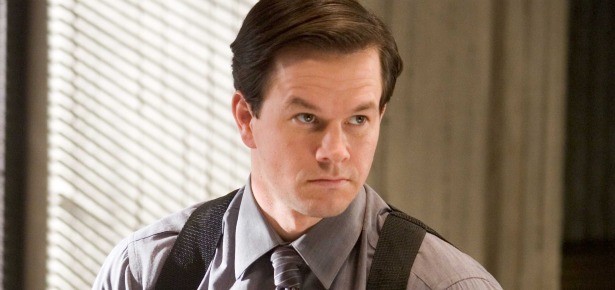 The Fighter received seven Oscar nominations this year, but Mark Walhberg, the film's leading actor, didn't get any love. He may still win a Best Picture Oscar for his role as the film's producer (doubtful, but I'm saying there's a chance), but there will be no Academy Award victory for his portrayal as young "Irish" Mickey Ward. Wahlberg was nominated for a Golden Globe and SAG award, but he didn't make the cut for the Best Actor nod.
So in light of this slight, we put together the 9 best Mark Wahlberg acting performances before The Fighter. If you think this guy's all about underwear, good vibrations and talking to animals, you've missed out on some pretty decent acting performances over the years.
9. Renaissance Man
This was Marky Mark's big screen debut. He dropped the rhymes and the Y in his name and showed people he could be taken seriously.
8. Invincible
It's a feel good, sappy Disney-fest for sure, but Wahlberg's portrayal as Eagles walk-on Vince Papale was entertaining has hell.
7. The Big Hit
This super-ridiculous, John Woo-produced film doesn't get enough credit for being fantastic. Is it silly? For damn sure. Does Wahlberg shine in his role as unappreciated, stressed-out hitman Melvin Smiley? Indeed he does. Wahlberg plays a pushover/badass who guzzles Malox and tried to find balance in his life as a contract killer, fiancée and all around nice guy. Get over the goofiness and it just works.
6. Fear
He was oh so nutty, remember? You don't get nominated for an MTV Movie Award for Best Villain without some serious acting ability. They don't just hand those things out, you know. Reese Witherspoon found out that nobody dumps Mark Wahlberg. Nobody. Watching him go ape-shit on Reese's friends and family totally showed off this guy's range. After 1996, it was clear that Marky the Rapper was gone and Mark the actor was here to stay/

5. I Heart Huckabees
Poems are amazing, just like Wahlberg's acting skills.
4. Three Kings
Three Kings is another underappreciated Wahlberg film. The guy's strengths really came out in this movie. Part ass-kicker, part funny man, with a little bit of dopey optimism mixed in there, Wahlberg found his niche in this film. He showed off his chops after his lung collapsed, and he was just plain awesome in this torture scene:
3. The Basketball Diaries
It's a simple formulas really, Wahlberg plus heroin equals great acting. This film is further proof that Wahlberg excels when he plays characters named "Mickey." Wahlberg's convincing portrayal of a junkie in 1995 opened the door for more serious roles.
2. The Departed
What a scene stealer this guy was as Staff Sgt. Dignam. Dude got to say all the best line, like "I'm the guy who does his job. You must be the other guy" or "Maybe. Maybe not. Maybe fuck yourself." Just classic stuff like that. He was nominated for a Golden Globe for Best Performance by an Actor in a Supporting Role and he edged out Jack Nicholson for the only supporting actor Oscar nomination for the film. It's not like it was a big stretch for Wahberg to play a mouthy Southie, but his delivery was so spot on.
1. Boogie Nights
This is the role that made Mark Wahlberg a big bright shiny star. It's a great film with an amazing ensemble cast, but the film wouldn't have worked without an incredible performance by the lead role. Wahlberg delivered the goods. He was able to play the naïve kid who develops into a convincing ego-maniac. Dirki Digler is one of the most memorable characters of all time, and it made Wahlberg into a borderline A-lister.
Is Mark Wahlberg the greatest actor of our generation? Of course not. But the guy's got enough wins under his belt to avoid being a punchline. He's come a long way from the Funky Bunch and he's grown as an actor and as a producer. He's made his fair share of stinkers, but he's put together enough good performances to earn a lil' respect too.
Related Posts
Comments are closed.