Chris Stout
Posts by Chris Stout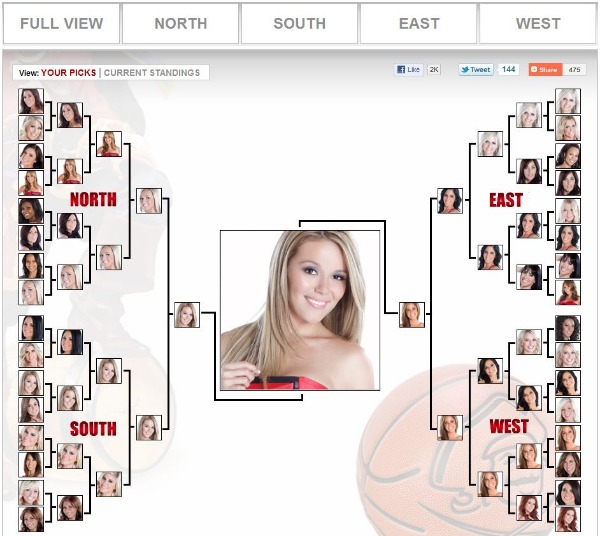 All good things must come to an end. Just like the real NCAA tournament, the Captain Morgan BracketMaster Championship presented by Spike.com is coming to a close today. It was fun participating in this tournament that featured 32 gorgeous gals teaming up with 32 men's sites to see who would be crowned the Ultimate Morganette. We made it to the Sweet 16 serving as an honorary coach to Erica M, but we couldn't get past Kelly from Ft. Lauderdale, who went on to compete in the finals.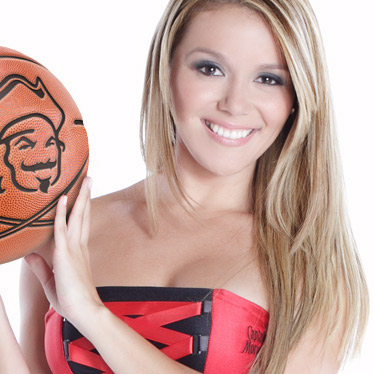 Kelly beat out Nicole from Austin Texas to take the crown as the 2011 Ultimate Morganette national champion. With Joshua Estrin of Examiner and Celeb Buzzz in her corner, Kelly tore through the South and finished first in the final voting match up.
Here's a full list of all the Morganettes and participating sites:
| | | |
| --- | --- | --- |
| Morganette | Coach | Blog URL |
| Jenny | Hugging Harold Reynolds | |
| Alanna | Blogs with Balls | |
| Niki | Ego TV | |
| Katie D. | Gunaxin | |
| Katie P. | One Great Season | |
| Emily | Socially Superlative | |
| Monica | Brahsome | |
| Roxanne | Terez Owens | |
| Danielle V. | Brobible | |
| Rachel | Busted Coverage | |
| Heather | Don Chavez | |
| Danielle B. | Arrowhead Addict | |
| Maya | Sports Crackle Pop | |
| Katherine | Sports Hernia | |
| Erin | The Rugged | |
| Alexis | With Leather | |
| Mary | Black Sports Online | |
| Kelly | Examiner | |
| Ashley | Guyism | |
| Erica M. | Man Jr. | |
| Tiffany | Next Round | |
| Luiza | PlunderGuide | |
| Brenda | The Bachelor Guy | |
| Jeannine | Uncoached | |
| Nicole | COED Magazine | |
| Jacquelyn | Deuce of Davenport | |
| Stephanie | Hoop Doctors | |
| Natalia | Joe Sports Fan | |
| Angie | Mankind Unplugged | |
| Erica V. | Midwest Sports Fans | |
| Hope | Strait Pinkie | |
| Yeni | That Sports Babe | |
Visit bracketmaster.spike.com to see how the full bracket played out. Thanks to everyone who voted for our Morganette during the 2011 BracketMaster Challenge! It was a fun tourney, but the madness had to end sometime.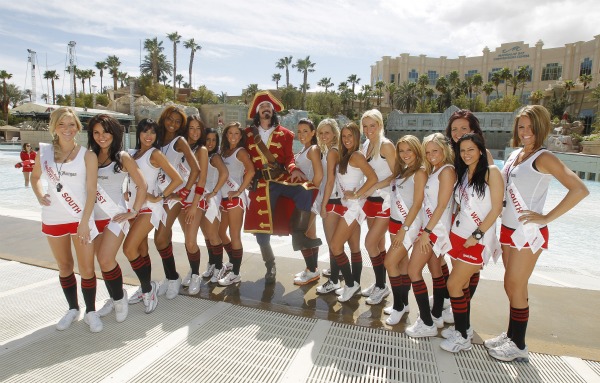 | | | |
| --- | --- | --- |
| Morganette | Coach | Blog URL |
| Jenny | Hugging Harold Reynolds | |
| Alanna | Blogs with Balls | |
| Niki | Ego TV | |
| Katie D. | Gunaxin | |
| Katie P. | One Great Season | |
| Emily | Socially Superlative | |
| Monica | Brahsome | |
| Roxanne | Terez Owens | |
| Danielle V. | Brobible | |
| Rachel | Busted Coverage | |
| Heather | Don Chavez | |
| Danielle B. | Arrowhead Addict | |
| Maya | Sports Crackle Pop | |
| Katherine | Sports Hernia | |
| Erin | The Rugged | |
| Alexis | With Leather | |
| Mary | Black Sports Online | |
| Kelly | Examiner | |
| Ashley | Guyism | |
| Erica M. | Man Jr. | |
| Tiffany | Next Round | |
| Luiza | PlunderGuide | |
| Brenda | The Bachelor Guy | |
| Jeannine | Uncoached | |
| Nicole | COED Magazine | |
| Jacquelyn | Deuce of Davenport | |
| Stephanie | Hoop Doctors | |
| Natalia | Joe Sports Fan | |
| Angie | Mankind Unplugged | |
| Erica V. | Midwest Sports Fans | |
| Hope | Strait Pinkie | |
| Yeni | That Sports Babe | |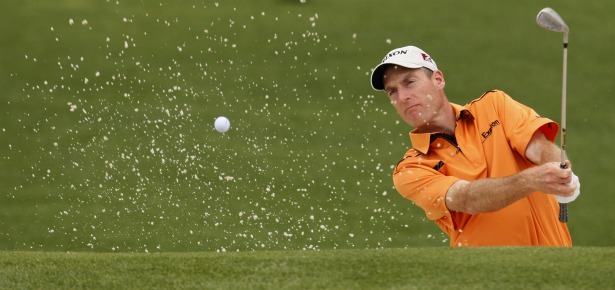 Jim Furyk has been one of the most consistent golfers on the PGA tour for the past decade. The 2010 PGA Player of the Year recently teamed up with GE's healthymagination initiative to help professional athletes and casual sports players prevent and diagnose injuries with the help of new technologies.
Furyk, who spent over 350 weeks in the top-10 rankings from 1999 to 2010, is known as "The Grinder." His style of play and his unconventional swing make him a prime candidate for injuries. Golf's certainly not a contact sports, but the game does put some wear and tear on the body.
We spoke to Furyk about preventing injuries, the new technologies employed by GE healthymagination to diagnose injuries, his trademark goofy swing, his expectations for Augusta and his favorite places to play golf. Here's the full interview: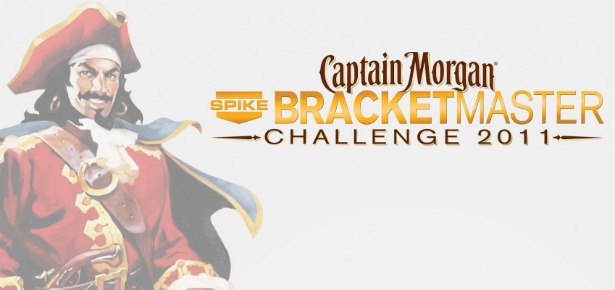 So we didn't make it to the next round of the Captain Morgan's Bracketmaster Tournament presented by Spike.com, but you can still pick winners in the Elite 8 for a chance to win some great prizes. The remaining bracket is basically a consolation bracket where you pick who you think will win in the Elite 8, Final Four and Championship match up.
We think that Kelly from Ft. Lauderdale is going to win it all. She took out our girl Erica, in the Sweet 16 and it looks like she's going to make a solid run to the final match up.
You can visit bracketmaster.spike.com to make your selections in the consolation bracket. Voting for the Elite 8 round ends this Friday. Good luck!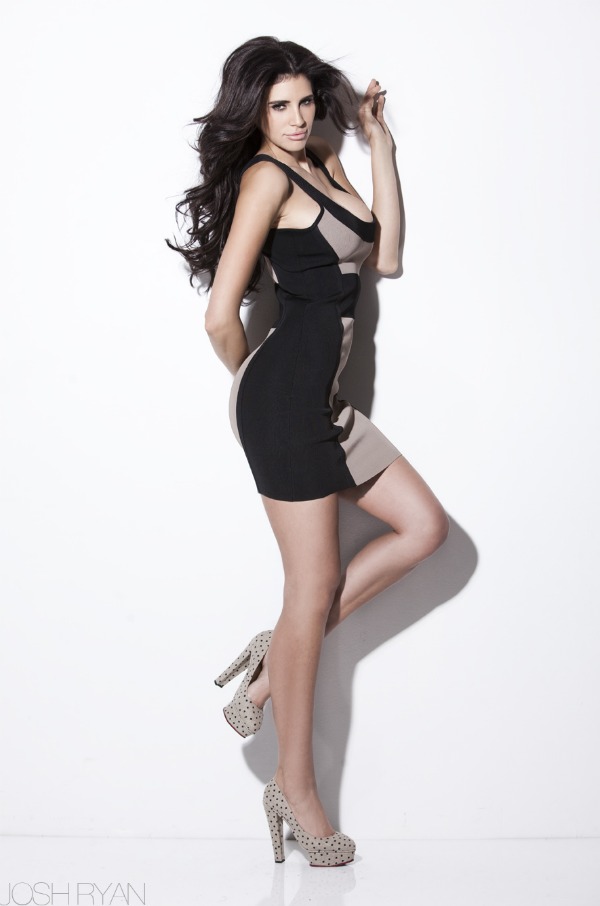 Hope Dworaczyk is a whole 'nother level of good-looking. The 2010 Playmate of the Year makes beautiful people look like absolute trolls. And if you're even slightly unattractive, just go ahead and walk on the other side of the street. It's like that.
Before posing for Playboy, Hope was a runway model who walked for Balenciaga, Robert Rodriguez, Abaete, XOXO and other brands. She toured with Versace and did print work for Patek Philippe. She's also the host and co-producer of Inside Fashion, a shoe that appears on the E! Channel in Canada.
As Dworaczyk gets set to hand things over to the next Playmate of the Year, she'll be competing on this season's edition of Celebrity Apprentice. We talked to Hope about Hugh Hefner, what it's like to be Playmate of the Year, Donald Trump, Celebrity Apprentice, the madness of Gary Busey, upcoming fashion trends and why girls love boots so much. Here's the full interview: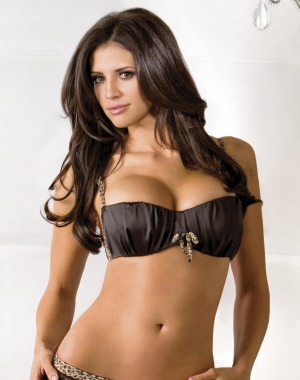 CS: When you became Playmate of the Year how did that change your life?
HD: It changed a lot, I guess. I was going to say a little bit, but it did change a lot because suddenly it's a completely different audience. Like the fans and people that know who you are. But for me it was different, because the whole Playboy community – it's like once you're labeled a Playboy Playmate, people forget you've done anything else. So everyone kind of focuses in on the fact that you're the girl that got naked. That part changed as far as what people's perception is. It changed my life in many ways, especially career-wise, because I got to do Celebrity Apprentice, I filmed a movie with Eva Longoria that will be out this summer. It just spotlights you and puts you more in the public eye and let's you have a voice of your own where and you can say, "This is what I want to do with my future."
CS: In terms of that perception shift; I know you've done a lot of runway modeling before. Is that something that's less of a focus now? Are you in a different kind of category now or do you still want to do more of that stuff?
HD: No, I definitely still walk for designers, I just don't do every designer. I will go and do a walk for one designer exclusively during a fashion week. So I don't work as much on the runway, but I'll walk. I definitely won't stop walking. I also have a television show called Inside Fashion, and that's on E! in Canada. So that's what I was saying, that once you do Playboy, people tend to couch you in that. You're a Playboy Playmate or Playmate of the Year, and they forget that you've done other things because being naked in Playboy I guess is more exciting for some people to say. Or more controversial I should say.
CS: So what advice do you have for the next Playmate of the Year?
HD: Just don't take yourself too seriously. And don't stop there, you have to work really hard. You can't let that be the end of your story. You have to keep working and expanding your brand.
CS: What's a quality or trait of Hugh Hefner that few people get to see?
HD: I think few people get to see that he's so friendly and so sweet. I know that he's helped so many people – which a lot of people I guess would know that. He's just so nice and friendly, and he's not actually the Hugh Hefner that he was when he was 40 or 30 years old. He's a lot more calm now.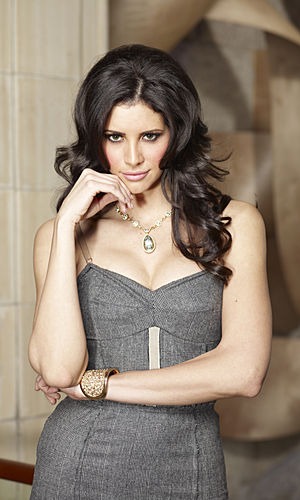 CS: So Celebrity Apprentice started this month. Did you have a positive experience during the whole filming of that?
HD: I did have a positive experience. Compared to all the other people that got into fights and probably now regret it because it's all on camera. I was really quiet, especially in the beginning, and I didn't get involved in all the conflicts that they had and all the fighting. I do a little bit at the end, because it is unavoidable at one point – if you're in a corner you have to defend yourself – but I've never gotten to the point where I regret doing that reality show.
CS: Was it stressful at all?
HD: Oh, it was definitely stressful, because there are people around at all times. You always have a camera on you. You're trying to be the most creative. You want your team to win. You want your charity to win money. Then you're sleeping 3½ to 4½ hours a night and trying to avoid the cattiness that comes with not just the women's side, the men's side too. So that part was a little tricky.
CS: So who are some of the contestants who got into it and had these arguments?
HD: Well, in the previews you can see Meat Loaf and Gary going at each other. Jose and David Cassidy didn't get along. Star Jones and NeNe. Lisa Rinna and Star Jones didn't get along. The only person I've ever had real conflict with, a little bit Star Jones and a little bit NeNe Leakes. But for the most part after the show, we're still friends. My conflicts weren't as deep some of the others. There were some people that probably won't talk again ever.
CS: (Laughs)
HD: The live season finale will be very uncomfortable for everybody.
CS: (laughs) So did you make some friends or allies? People that stuck out during the whole process?
This video makes me wanna pick up a lacrosse stick: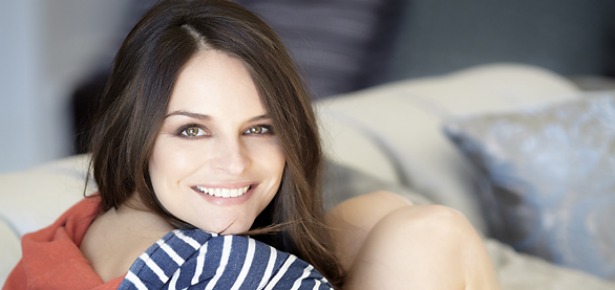 Yara Martinez is a gorgeous, up-and coming actress who's put together a pretty impressive resume in a short period of time. Born in Puerto Rico to Cuban parents, Martinez grew up in Miami before coming out to LA. She practiced ballet for 10 years before shifting her focus to acting. She has appeared on hit shows like It's Always Sunny in Philadelphia, ER, The Unit and CSI: NY. She played Christian Slater's wife in My Own Worst Enemy. Martinez also has a regular role on Southland and she has a new show that debut this month, Breakout Kings on A&E.
We had a chance to chat with Martinez, and she gave us the lowdown on Breakout Kings, working with super-villain Sean Bean, Christian Slater's approach to television, the set of It's Always Sunny and the differences between LA and Miami.
CS: So you have a new show that premiered this month, Breakout Kings. You want to tell me a bit about what the new show is about?
YM: Yeah. The show is about US Marshals that are looking for people who broke out of prison, and they team up with ex-cons to look for them so they can get an inside viewpoint. It's from the same creators of Prison Break. I play the wife of one of the US Marshals, played by actor Laz Alonso. I'm pretty much the supportive wife, but at the same time I try to keep him grounded and back in reality because he's pretty obsessed. I'm like his rock. I'm like his go-to for strength and emotional stability.
CS: Gotcha, and so is the show going to be pretty action packed?
YM: It's very action packed. It's definitely an action packed show. There's humor in it, too. Since it's from the creators of Prison Break there is definitely that action stuff, but there are little winks to it as well.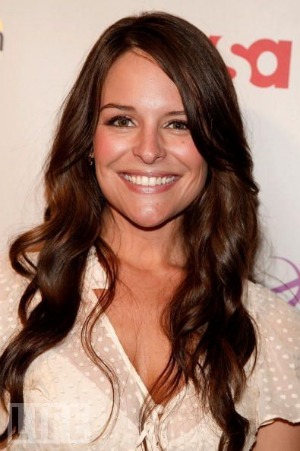 CS: That's cool. Now you're also on Southland and from what I understand your character's kind of going to get a little bit of a push this season right?
YM: Yeah. The last episode I think is going to air soon. The character I play is the wife of Kevin Alejandro. He died, so I've been dealing with his death and also the fact that his partner has been living in our house and it gets a little muddy emotionally because we are both grieving the loss of someone that a lot of us really loved. That can cause confusion in emotions about how we feel about each other.
CS: Got it.
YM: So it definitely could influence that development.
CS: Now in 2007 you were in The Hitcher with Sean Bean. Now that dude always seems to play the bad guy. Whenever you see him pop up in a movie you're like, uh-oh, this isn't good. Is he like a big super villain in person as well or is he like totally different?
YM: Well, I actually didn't get to hang out with him during The Hitcher, but the first job that I ever booked was a pilot opposite him. It's funny because I thought the same thing. I thought, oh my god who is Sean Bean going to be? He's so intense. And our first scene we had to shoot was like these two characters were getting to know each other. So we're trying to figure each other out. Between takes we're talking and he's like, "so what have you done?" He does have that mysterious look and voice and I'm like, "oh this is my first job" (laughs), and he just looked at me. We actually ended up getting along really, really well and we worked really well together. I got to hang out with him a few times. It was interesting, with me he was really nice and a total gentlemen and a really cool. He's definitely reserved. He's not one of those people who's in your face. But we did go out a few times and he definitely does what he wants.
I just remember this one incident at the Four Seasons, someone told him to put out his cigarette and he just didn't understand why they would tell him to put out his cigarette. He was very nonchalant about it and he had this very cool discussion with the man about why he should put out his cigarette. But he was so chill about it, that by the end, he was pretty much done with it.
CS: (laughs)
YM: He's like smoking the cigarette while he's talking to the guy about why he shouldn't be smoking the cigarette. And he's like, "okay I'll put it out," but it was already out. He was already done. That was smooth.
CS: How did you first get in to acting?
YM: Well I used to study ballet when I was younger and I went to one of those camps when I was 12 and you need to take an acting class. When I took the acting class, I just immediately knew that was what I wanted to do. I had always wanted to be involved in the theatre, but it switched from ballet to acting when I was 12. I went to an all-girl private Catholic high school, but during the summers I would go to New York and study theatre. So I have always wanted to be in the theatre. More >


South by Southwest Interactive is a huge, annual conference that brings together leading entrepreneurs, start ups and innovators in the tech space. SXSW Interactive is wrapping up in Austin, Texas, and we had a chance to interview Senior Innovation Editor Ellen McGirt from Fast Company Magazine and PepsiCo's Social Media and Digital Director Bonin Bough yesterday. We discussed the newest trends in Interactive, the emergence of mobile, how micro influencers can make themselves more available to agencies and advertisers and a lot more. Here's the video:
Visit the SXSW Interactive site to find out more about what's going on at SXSW this year.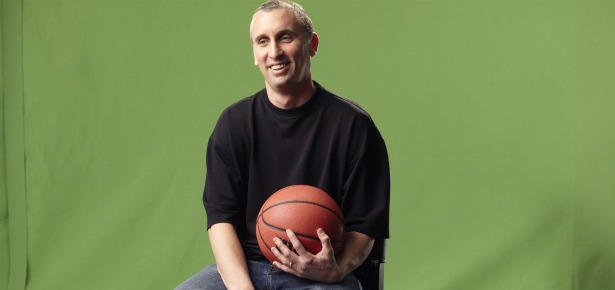 Bobby Hurley is an NCAA basketball legend. From 1989 to 1993, the former point guard led Duke to three Final Four appearances and back-to-back national championships in 1992 and 1993. He was the MVP of the Final Four in 1992, and his 1076 career assists still stand as an NCAA record.
In 1993, Sacramento Kings selected Hurley with the seventh pick in the NBA Draft. He had a promising career ahead of him, but on his way home from a game in December of his rookie year, Hurley got into a serious car accident. Hurley was thrown from his vehicle and suffered life-threatening injuries.
Hurley returned to the NBA in 1994, and played four more seasons with the Kings. In 1998, he made a comeback with the Grizzlies. Due to the accident, Hurley never developed into a superstar at the next level. He became involved in thoroughbred horse racing and eventually got into coaching. He now serves as an assistant coach at Wagner College, where he works with his brother, head coach Dan Hurley.
For this year's March Madness tournament, Hurley is teaming up with Magic Johnson, Georgetown coach John Thompson III and Dove Men+Care for a campaign called "Journey to Comfort." During the campaign, these basketball greats will reveal "personal milestones that helped them become comfortable in their own skin – on and off the court." The spots will air throughout the NCAA March Madness tournament.
As part of the campaign, Dove Men+Care is giving fans a chance to win a trip to Los Angeles and hang out with Magic Johnson at a basketball game. From now until April 5, fans can visit the Dove Men+Care website to play "Trivia Timeout" for a chance to with the meet-and0greet with Magic, autographed basketballs, tickets to the 2012 NCAA Men's Final Four in New Orleans and other college hoops prizes.
During our interview with Bobby Hurley, we discussed the Dove Men+Care campaign, how his life changed after the accident, who he likes in the tourney, potential bracket-buster teams, who he modeled his game after, and which team he thought was better – undefeated UNLV or the Fab 5.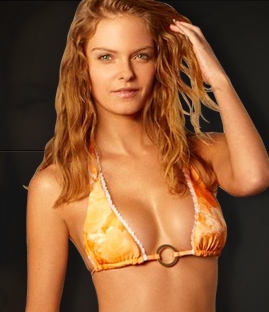 The Sports Illustrated Swimsuit 2011 Model Search is over and the winner is Jessica Perez from Costa Rica. Perez was born in Costa Rica and grew up in Honduras and Ecuador before moving to New York. She received a national scientific grant for research in Biopsychology and she supports charities like the Heartland Alliance and Dog Habitat Rescue.
Jessica's modeling career has included advertising spots for Victoria's Secret, Sephora, Levi's and American Eagle. She has appeared in countless European magazines and she's also been featured in Cosmopolitan, Elle and Glamour.
Perez is now guaranteed a spot in next year's Sports Illustrated Swimsuit Issue. It's the first time that SI has ever opened up the swimsuit action to a public vote. It's also the first time that anyone has been guaranteed a spot in the Swimsuit Issue.
You can see Jessica and all the other Model Search contestants in a series of Sports Illustrated/Nissan videos that we posted last week. Today is the last day to enter our iPad giveaway contest so take a look at the vids and enter to win!