Chris Stout
Posts by Chris Stout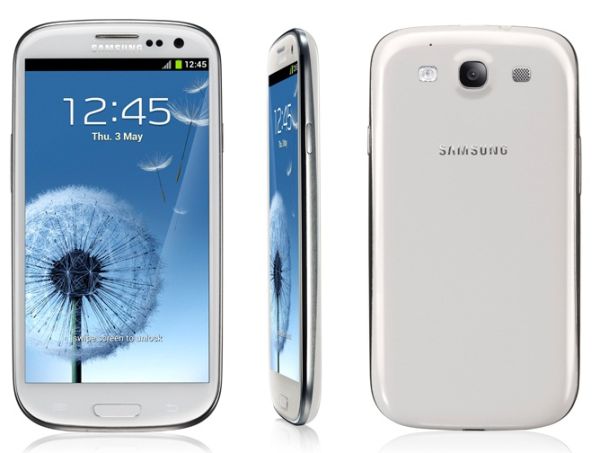 A few weeks ago, I received a Samsung Galaxy SIII phone for a review post on this site. I've never used an Android phone before. I was Blackberry guy who adopted the iPhone 3 and then graduated to a 4S. I'm not a big phone nerd, but like most people, I do a lot of different things with my smartphone, and there's certain features and functionality that we've all come to expect from these things at this point.
But I'm not the type of guy who waits in a line to get the latest and greatest version of something. I bought a Dreamcast at thrift store. I collect vinyl records from flea markets and Ebay. When it comes to new technology, I can usually wait. I don't need to be first.
The iPhone 5 release was pretty intense, like all iPhone releases. People who upgraded just a short time ago were chomping at the bit to have the latest version. I don't really get that. My iPhone 4S is still doing pretty well. I don't see the need to chase the new version when the old one is holding up just fine.
So when I got the Samsung Galaxy III phone to review, I went in with the bias of an iPhone user, but not with the bias of an iPhone elitist. My first impression of the Samsung Galaxy III was that it was a super legit smartphone with interesting, useful features that I wasn't used to having on an iPhone. But the main issue with the Samsung Galaxy III is that it would be such a better phone to have if more people had it. In a world loaded with iPhones, it's hard to get excited about some of the device-to-device sharing options when the person you want to share with isn't rocking the same equipment.
Sexy Screen
But with that said, there are still so many things to love about this phone. The screen is what grabs you first. It's massive and vibrant. The surface area makes it feel more like a mini-tablet than a phone. The display is crisp. It's a 4.8-inch HD Super AMOLED display with a 1,280×720-pixel resolution. Some people may not like the massive screen experience, but I think it's a huge bonus. Especially if you consume any media on your phone (which most everyone does at this point).
Browsing the Web
The web browsing experience is also high quality. Browsing on a sexy display with 4G in play is the way to go, man. It felt like nothing less than the full internet, not some stripped-down, slow-loading, mobile- friendly equivalent.
The Camera Can Hang
The camera is on par with the iPhone 5, too (8 MP, 3264×2448 pixels, autofocus, LED flash). The video quality is the same as well (1080p@30fps). While it would be nice to have built-in panorama and HDR features like the iPhone 5, the Samsung Galaxy SIII makes up for it with a better secondary camera.
No iTunes
One of the things I like most about the Samsung Galaxy SIII is the fact that you never have to use iTunes, ever. I've had such a passionate distaste for iTunes for so long. If I have a digital device, and I want to drop some media on it, I should be able to that by simply dropping whatever files I want into the thing, without the need for synching, primary computer usage and all that other nonsense. So that's a huge plus. Google Play is pretty sweet, too.
Sharing Options
But it's the smart features and sharing options that really make the Samsung Galaxy SIII unique. The AllShare feature allows you to share photos and movies on Samsung Smart TVs, Windows PCs and DLNA-capable TVs and Blu-Ray players. Group Cast lets you participate in shared presentations (Power Points, PDFs, photos, etc. Share Shot lets you share photos with other Galaxy SIII automatically, over a Wi-Fi connection. The S Beam allows you to share stuff between two S Beam-enabled phones, just touching the backs of each phone to each other. This is just awesome. Sharing music, videos and web pages has never been easier. It's really a revolutionary addition.
There's so many reasons why this phone could in fact be a true "iPhone killer"- the superior battery life, the better display, Android OS 4.0.4 Ice Cream Sandwich (with Android OS 4.1 right around the corner), micro USB phone charging and so on. But I don't think I'm ready to give up my iPhone just yet. If more people had the Samsung Galaxy SIII, it would be awesome to leverage all these sharing features. But as it stands now, we still live in an iPhone world. This is the only phone to ever come close to dethroning the iPhone, but as the release of the iPhone 5 has shown, people are still enamored with the original smartphone king.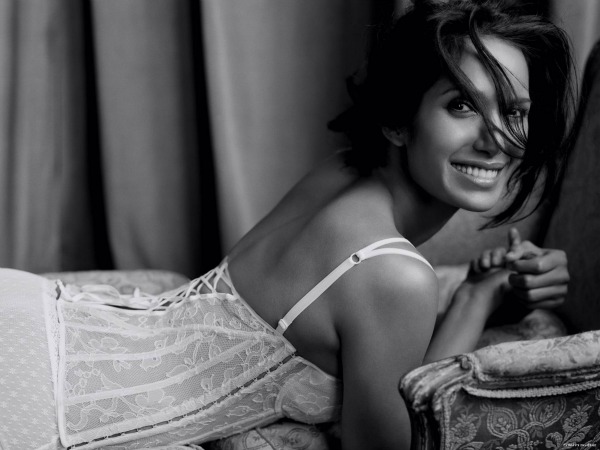 Padma Lakshmi is a total dreamboat. The 42-year old Emmy-winning host of Top Chef is five feet nine inches of flavor-savvy Indian-American hotness. Padma started modeling when she was 18 and she reached the top of the high fashion world. Padma has appeared on numerous magazine covers, and she followed that up with successful stints as a TV host, actress and author. And oh yea, she can cook like there's no tomorrow.
Padma speaks five languages, so you know she has a super stash of hidden recipe gems that she can pull from cookbooks you can't even read. When an attractive woman can cook, that's pretty damn sexy, but when you combine peak levels of gorgeous with an ultra-gourmet set of skills, the result is something way past sexy. It's almost criminal, really.
Padma is working with Nespresso to promote a new single-serve espresso machine. She gave us a demonstration and shared a new recipe with us, the Padma Lakshmi Cardamom Cappuccino. We also chatted about top chef, meat preparation tips and guilty food pleasures. Here's the interview:
And if you want to try out the recipe, here's are the details:
Padma Lakshmi Cardamom Cappuccino
Ingredients
1 capsule of Indriya of India
½ cup milk of your choice
½ tsp of brown sugar in the raw
¼ tsp of powdered green cardamom
Pinch of crushed raw unsalted almonds
Grind of nutmeg
Recipe Steps
Pour the Indriya of India Grand Cru into a cappuccino cup
Mix the milk of your choice with the brown sugar in the raw and powdered green cardamom and froth the milk using the Aeroccino milk frother
Fill the cappuccino cup with the prepared frothed milk over the Espresso
Top with the crushed raw unsalted almonds, a grind of nutmeg and a pinch of cardamom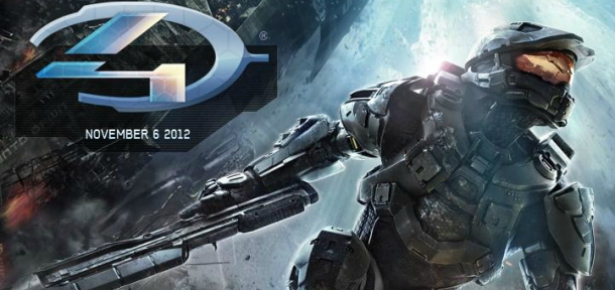 Halo 4 hits stores on November 6 and the most anticipated video game release in a long time is getting a push from a ton of different channels, from Mountain Dew to Doritos and more. GameStop is getting in on the fun, too.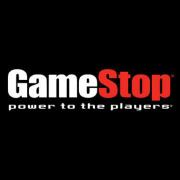 From now until November 6, gamers can visit Halo4Vote.com, pre-order Halo 4 and vote each for one of three bonus exclusives, every day until the release. The first bonus exclusive has already been decided by voters. It's the Artic Battle Rifle Weapon Skin. Voting for the second bonus is going on right now. From now until October 22, you can vote for War Games haven Premium Theme or the Yellow Warrior Avatar Armor. The options for the third bonus will be announced on October 22.
Halo 4 is set in the aftermath of Halo 3, where we follow Master Chief as he "returns to confront his own destiny and face an ancient evil that threatens the fate of the entire universe." Sounds pretty heavy, huh?
Halo 4 is the first Halo release to not be developed by Bungie Studios. For the fourth installment, Microsoft-owned 343 industries has taken the charge. With such a strong base of loyal Halo fans, the pressure is on to deliver a product that's true to the original trilogy, but can stand alone in its own right. The anticipation is mounting.
To promote the release of the game and the bonus exclusives available at Halo4Vote.com, we are partnering up with GameStop to giveaway a prize package that includes a copy of Halo 4 and a 250GB Xbox 360 console. To enter this giveaway, follow MANjr on Twitter and send us an email below telling us which exclusive you will be voting for. We're running this giveaway for two weeks, so you got time to check out the exclusives and enter to win this sweet Halo package. We'll pick a winner at random on Monday, October 29.
cforms contact form by delicious:days
Good luck!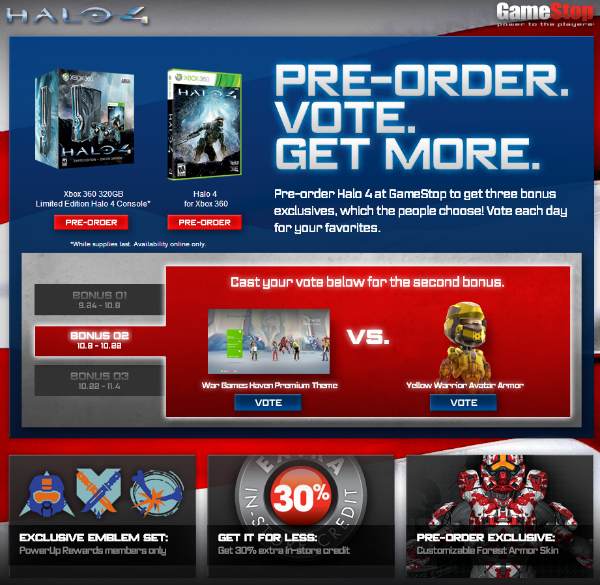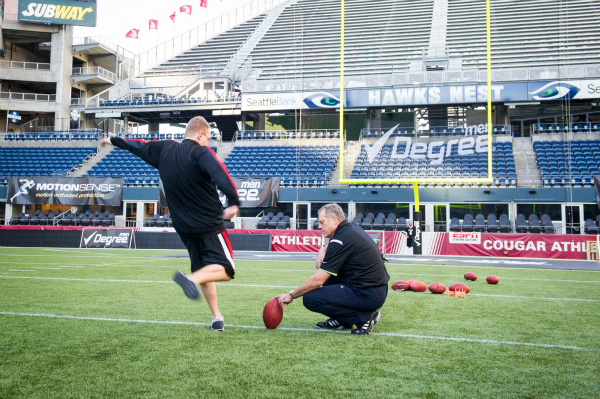 During this awesome Degree Men-sponsored trip, Norm Johnson gave us a tutorial on how to kick a field goal at Century Link Stadium in Seattle. It's a lot harder than it looks, too. People love making fun of idiot kickers, but when you're out on a field with no one around you and you start maxing out at extra point distance, you really get a new found respect for these guys.
Norm Johnson kicked in the NFL for 18 seasons. He played for the Seahawks (82-90), Falcons (91-94), Steelers (95-98) and the Eagles (99). I asked him what it was like to be a Seahawks guy who spent time in Pittsburgh. He said he enjoyed playing for Bill Cowher and that Cowher was a fair coach. He'd get in your face when you messed up and be the first to pat you on the back when you did well. Norm's impression of the old Steelers coach was spot on, too. He said he remembers missing a crucial kick and having Cowher come up to him, get right in his face, curl his lips in that classic-Cowher scowl and scream "You owe me!" before walking away. The description really doesn't do the performance justice.
When asked who the funniest player was that he ever played with, Norm talked about his first season with the Falcons, when the team had two good ole boy QBs, Brett Favre and Sean Salisbury. He said those two guys in tandem were just totally ridiculous. Just ripping off the best/worst hick humor he'd ever heard. They fed off each other and just made for good times. You could totally see that.
Anyway, back to the tutorial. Here's the video of Norm Johnson teaching the fundamentals of field goal kicking:
Well that caps off all the recaps from a great trip. Thanks again to the guys at Degree Men for putting together such a fun series of events. From the mud-splatter to the race track to the football field, I got to experience some fun stuff while staying protected from odor and wetness with the motion-activated Degree Men Adrenaline series deodorant.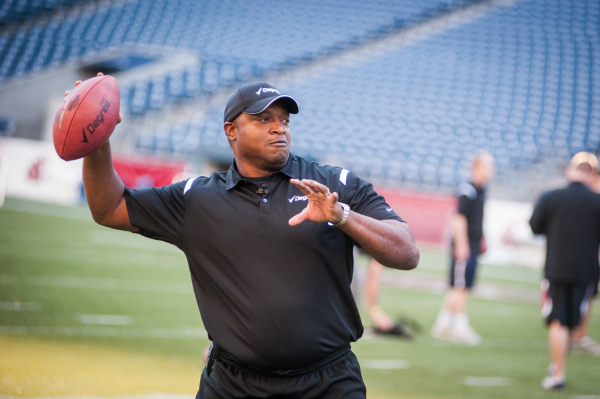 We met up with former Seattle Seahawks fullback Mack Strong during the Ultimate Seattle Seahawks experience that was sponsored by Degree Men. It was part of an adrenaline-filled weekend that included time at the Tough Mudder course, an interview with Bear Grylls, go cart racing and a tour of the Seattle Seahawks stadium, Century Link Field.
Mack was super chill. While hanging out on the field, Mack shared stories about his playing days, including a reference to his "welcome to the NFL moment" when Bill Romanowski dug an elbow into the back of Mack's neck and pushed his face into the ground during his first NFL preseason game. Even though he was a fullback, Mack could still put some zip on the ball. He gave us a quick tutorial on how to throw an NFL football:
Even with the extra training, I still got worked in the passing drill. Thanks to the Degree Men Adrenaline Series, at least I smelled awesome while stinking up the joint with my errant passes. Fun times though!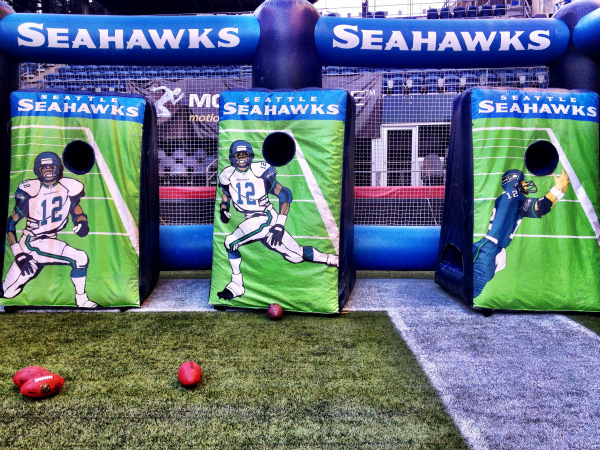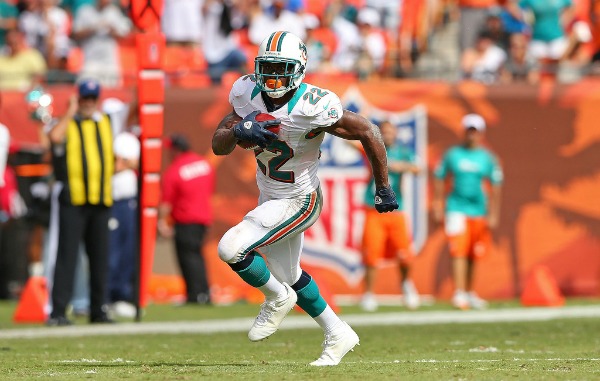 Pittsburgh -6.5 At Tennessee
The Steelers don't play well without Troy Polamalu, but the Titans don't play well period. Sure Woodley is out too, and the Steelers haven't exactly been lights out against the run, but don't be fooled. The Titans are a bad team and the Steelers have the weapons to get the W on the road.
Pick: Steelers -6.5
Cincinnati -1.5 At Cleveland
I think the Browns will show up ready to take the second round of the Battle of Ohio. They lost first matchup by a touchdown in Week 2. Now they get to play at home. The Browns aren't as crappy as their 0-5 record, and the Bengals are a vulnerable 3-2.
Pick: Browns +1.5
At NY Jets -3.5 Indianapolis
This game feels like a textbook letdown game for the emotionally charged Colts, but I think they can sustain their emotion and build on it.
Pick: Colts +3.5

At Tampa Bay -4.5 Kansas City
Brady Quinn finally gets his shot. I think he'll blow it.
Pick: Bucs -4.5

At Atlanta -9 Oakland
The Raiders will try to pound the rock and keep Atlanta's offensive stars on the sidelines. It won't work.
Pick: Falcons -9

At Baltimore -3.5 Dallas
The Ravens always have these weird road games where they take weaker opponents too lightly. That's what happened in KC. Back at home, the Ravens will be a different team.
Pick: Ravens -3.5

At Philadelphia -4 Detroit
Both these teams feel like they've underachieved, but the Eagles are 3-2 and the Lions are stuck at 1-3. The Eagles are averaging only 16 points per game. That's for 31st in the league. Yikes. But the Lions can't stop anything. Remember, Detroit gave up 44 points to the Titans, a team that hasn't put up more than 14 points in any other contest. As much as ball security is an issue for the Eagles, they should be able to get going at home against the Lions.
Pick: Detroit +4

At Miami -4 St. Louis
Reggie Bush has got some knee issues, but dude loves putting up big yardage at home. This gritty Dolphins team has got something good going and they'll be honoring former greats Jason Taylor and Zach Thomas. S-Jax won't run big and the Amendola-less passing game will falter.
Pick: Dolphins -4

New England -3.5 At Seattle
How legit is Seattle? Well I picked them to win last week, but against the Pats, I'm not so sure. Yea that defense is great, but the Pats are back in a big way. Wes is in play. Hernandez could return. They're not going to drop 52 points, but the Pats will earn the W.
Pick: Pats -3.5

At Arizona -4.5 Buffalo
The Bills have allowed a ridiculous 97 points over the last two games. Buffalo's not exactly facing an offensive juggernaut in Arizona, but this Bills team has just been demoralized and demolished the past two weeks.
Pick: Cardinals -4.5

At Washington -2 Minnesota
I just like the Vikings. I like AP to run angry and show the Skins that they can tear his knee, but they'll never break his all-dayness.
Pick: Vikings +2

At San Francisco -6.5 NY Giants
Both of these teams want to pretend that they're disrespected underdogs, but it's just not true. They're both solid, but the Niners have been too dominant lately to not be favored by a TD at home.
Pick: Niners -6.5

At Houston -3.5 Green Bay
What's up the Packers? They start slow on offense and blow leads on defense. There just seems to be a strange malaise about this team. Now they have to go on the road and play the undefeated Texans. In Houston. In primetime. The loss of Brian Cushing is pretty sever for this hot Texans team, but I think they can edge out the Packers in a high scoring affair.
Pick: Texans -3.5

At San Diego -1.5 Denver
Don't hand the division crown to the Chargers just yet. Broncos will roll into San Diego and make some serious noise. Gates and Mathews go off, but Peyton turns in a gem.
Pick: Broncos +1.5
Last Week: 7-7
Season 38-38-1
Last Season: 140-120-12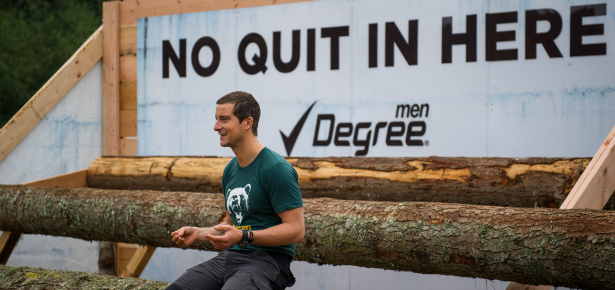 Bear Grylls is one baddass Brit. He's a survivalist who spent time with the British Special Forces. He's a skydiver who has a black belt in karate. He climbed Mount Everest when he was 23 and at age 34, he was the youngest person to be named Britain's Chief Scout. In Man vs. Wild, he showed audiences around the world how to survive in the toughest of situations. He's an affable guy whose on-air presence matches his off-screen personality.
When I toured the Tough Mudder course in Seattle as part of an adrenaline-fueled weekend sponsored by the Degree Men Adrenaline Series, I got to meet Bear see his Tough Mudder creation called the Timber Tantrum. The obstacle featured three logs that you have to climb before scaling a wall and dropping down safely on the muddy other side. When the Tough Mudders got to the obstacle, Bear was cheering people on to conquer his creation.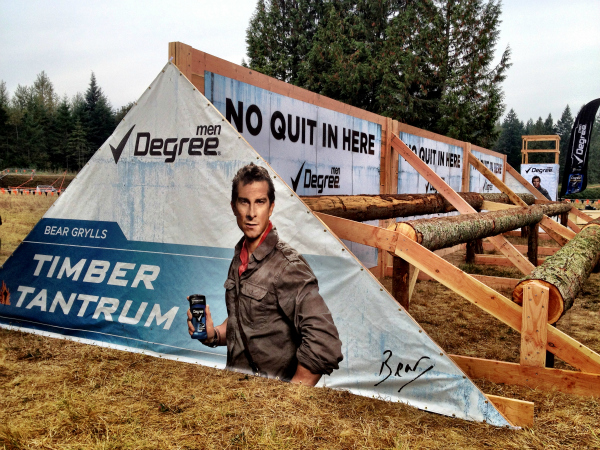 I got to interview Bear the day before the Tough Mudder event. We talked about his love for Tough Mudder, his favorite insect meal, his Bear-whispering skills, upcoming projects, his favorite spot on planet Earth and what it's like to be known around the interwebs as the guy that drinks his own piss. He actually shared a funny story about how his son leveraged this rep and played a prank on his unsuspecting dad. Here's the interview: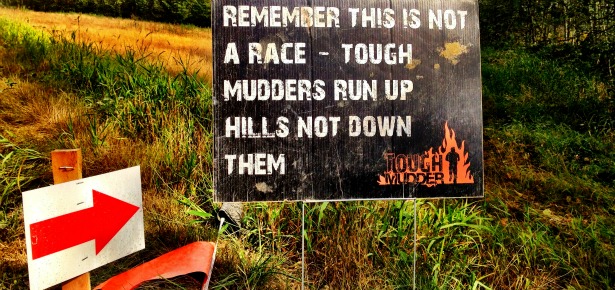 This past weekend I dominated the Gladiator Run at the Rose Bowl in Pasadena. Okay, maybe dominate is a strong word. "Completed" is probably a more fitting description. With the help of my teammates, I finished all the obstacles and made it through the course. It's a 5K run with 15 obstacles created by Dan Clark, aka Nitro, from the original American Gladiators. The course kicked my ass a bit and I was proud that I got through it. But I knew, deep down that my victory was a mild one. The Gladiator Run doesn't come close to what goes down at Tough Mudder.
The weekend before I did the Gladiator Run, I got to tour the Tough Mudder course in Seattle as part of an adrenaline-packed trip that was sponsored by Degree Men. I knew there was no way I could hang with running that Seattle course, and the challenge of my recent mini-5K just confirmed that. After my little mud run, I got nothing but the deepest respect for the true mudders out there.
I got some cool cuts of the Tough Mudder Seattle event, and after grinding away at the Gladiator Run, I wanted to share some highlights from the big boy course: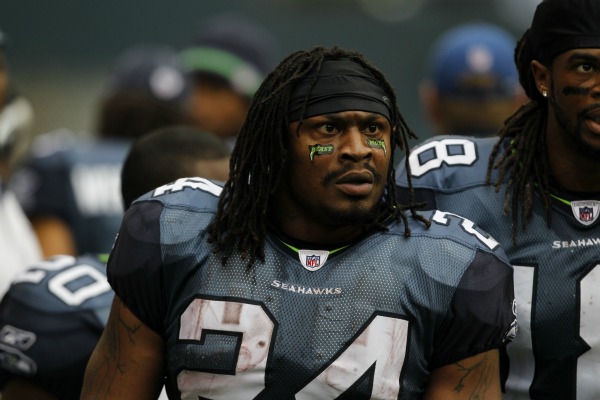 Arizona -1.5 At St. Louis
Cards. Believe.
Pick: Cardinals -1.5
Atlanta -3 At Washington
Matt Ryan leads the league in passer rating (112.1). He's thrown for 1,162 yards for 11 TDs and just 2 picks. He's got weapons everywhere, a serviceable rushing game and a defense that's holding opponents to 19 points a game. The Skins have a quality offense, but their passing defense ranks last in the league. Whether it's Tony G, Julio or Roddy making the plays, enough plays will be made for Atlanta to win by three. Especially against the league's second-worst pass defense.
Pick: Falcons -3
At Pittsburgh -3.5 Philadelphia
The Steelers are whole again. They get their primary RB and two huge defensive playmakers (Harrison and Polamalu) back on the field just in time. Tomlin's teams are 4-2 ATS after bye weeks. It's time for the Steelers to step up and grab a big win at home.
Pick: Steelers -3.5
Green Bay -7 At Indianapolis
Greg Jennings is out, but even without their best receiver, the Packers are more than a touchdown better than the Colts. The Colts had an extra week to prepare for the matchup, but they also lost their head coach for the foreseeable future. Even if the team comes out inspired, it likely won't be enough.
Pick: Packers -7
At NY Giants -9 Cleveland
The Browns kept it close with the Ravens last week, which was a bit surprising. There are things to like about this 0-4 squad, but the matchup is too difficult. The Giants are averaging 29.8 points per game. Cleveland's averaging 18.2. The spread's about right.
Pick: Giants -9
At Minnesota -5.5 Tennessee
Hasslebeck gets the nod in the dome and suddenly Chris Johnson can run forward. Time for a Tennessee turnaround? I think not. The Vikings are the surprise leaders of their division, winners of two straight and the safer bet at home.
Pick: Vikings -5.5
At Cincinnati -3.5 Miami
What the what? The Fins have the best run D in football, you say? They're only allowing how many rushing yards a game? 56.8? Bananas, I tell you. But what about their pass D? Oh, they're allowing almost three bills a game. 30t hin the league. Damn. Good news for AJ Green (who would be leading the NFL in receiving yards if it wasn't for that pesky 253-yard Hartline stat line last week). The Fins can move the ball too though. They got a promising QB and Reggie Bush is averaging 5.5 yards a carry. Both teams  are hurtin' at the corner spots, too. This game feels like it could hit the over by halftime. Bengals win the shootout.
Pick: Bengals -3.5
Baltimore -6 At Kansas City
When did the Ravens become an offensive powerhouse? They're putting up 424 yards and 30 points per game. And they're well-rested heading into Arrowhead. The Chiefs are going to pound the rock and hope that Matt Cassel can stop throwing picks. Ravens avoid the trap.
Pick: Ravens -6
At Carolina -3 Seattle
Seattle's letdown loss last week was easy to anticipate, but I like them in this matchup. It's really a strength-against-strength thing. Carolina gets the checkmark on O and Seattle's got the D. It'll be interesting to see how the battle plays out between a strong pass rush and a QB who can gash you with big runs. I think the Seahawks can rattle Cam into a pouty, towel-over-the-head style finish. And then there's this fun fact: The Panthers have allowed over 300 rushing yards the past two games and they'll be going up against the NFL's leading rusher in Marshawn Lynch (473 yards).
Pick: Seattle +3
Chicago -6 At Jacksonville
Cutler looked sharp last week. He was decisive and he kept throwing TDs even after the game was long decided. Jacksonville isn't going to be able to feed MJD all day and expect huge chunks of yards. The Jags need to make plays with the passing game. Good luck doing that against a defense that leads the league in INTs.
Pick: Bears -6
At New England -6.5 Denver
The Pats made a statement last week, dropping 52 points on the Bills. They seem to have a tough time beating Denver though. I get the feeling this game is going to come down to the wire. Probably a field goal. Pats will likely win and not quite cover.
Pick: Broncos +6.5
At San Francisco -10 Buffalo
If the Bills pair of starting RBs can't get going against the Niners, then no one can. I know the 49ers are supposed to be super good at defense and covering spreads at home and all that, but I'm not sold on this spread. Seems a bit steep. The Bills can move the ball better than the Jets, but they're still likely to lose convincingly.
Pick: Niners -10
At New Orleans -3.5 San Diego
The only winless teams in the league are the Saints and the Browns. After Sunday night, the Browns will be in sole possession of that dubious distinction. Brees blows up at home in the dome, and if he's going to unleash some 0-4 frustration, might as well do it against the team that let him get away.
Pick: Saints -3.5
Houston -8 At NY Jets
The Jets are a mess and the Texans are firing on all cylinders. Sanchez needs a big game to quiet the calls for Tebow. If the Jets somehow show up at home it could do wonders to stop the downward spiral of their season. I think a convincing win by the Texans is more likely. Houston may clinch their division by midseason.
Pick: Texans -8
Last Week: 9-6
Season 31-31-1
Last Season: 140-120-12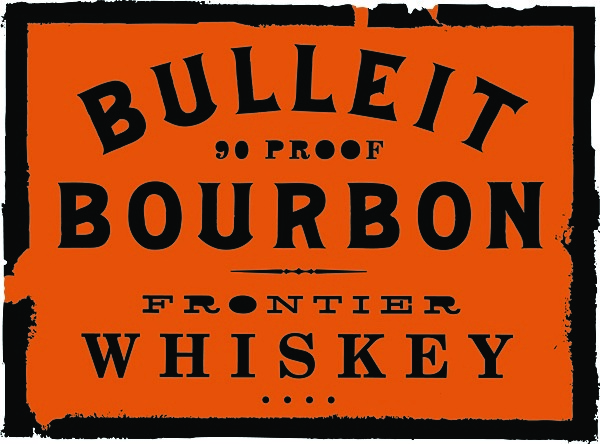 I've always been more of a Scotch guy, but I know a good whiskey when I see one. Lower-end whiskey choices tend to be too sweet and too syrupy. When you want a stiff drink, you want that drink to have some flavor. You want it to have a bold and memorable taste, something with some depth and complexity. You don't want that drink to taste like an alcoholic Slurpee.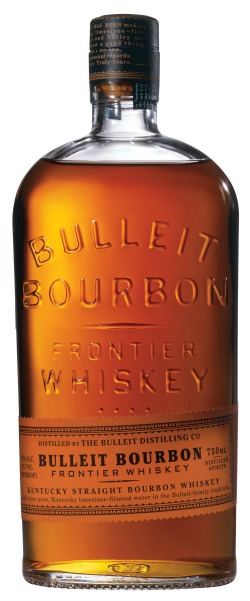 So when I tried Bulleit Bourbon for the first time, the first thing that stood out to me is the nuance, the I-don't-have-to-be-too-sugary-to-succeed taste. What I like about good Scotch is the subtleties that are at play in the drink. You get a certain scent, a certain immediate, on-the-tongue flavor and some sort of afterthought finish. It's a process, and not every drink can deliver each step of the way. Bulleit Bourbon can.
Tom Bulleit founded the Bulleit Distilling Co. in YEAR with the goal of using his great-great-grandfather's 175-year-old recipe to make fantastic, authentic bourbon. Bulleit Bourbon is aged al east six years in American White Oak barrels that are housed in single-story warehouses. This allows for more control over the maturation process. The consistency is further enhanced by the mingling process, where two to three distillates will be mingled together to achieve a consistent nose and finish. Bulleit Bourbon uses large amounts of rye grain and proprietary yeast that is cultured on-site at the distillery.
The nose is spicy, but the taste and finish are so smooth. The finish lasts for some time too, which is a good thing. Bulleit Bourbon is great to us in cocktails, because it can stand alone of give itself a proper place to stand out when mixed with other elements. I think it's a pretty good base for old fashioneds. I tend to like my old fashioneds a little less sweet (with a small spoonful of simple syrup of the crushed sugar cube), but I really like how Bulleit plays with the bitters. Add some citrus-type garnish and you're good to go.
And if you're a purist, you don't need any mixers. Just sip on this quality Bourbon and enjoy the long, smooth finish without any interference.