Chris Stout
Posts by Chris Stout
At Washington -2.5 Baltimore
The Skins have momentum and last week, the Ravens showed that they're not exactly unstoppable.
Pick: Skins -2.5
At Cleveland -7 Kansas City
Tragedy fueled an inspired victory for the Chiefs. I don't think they can maintain that level of emotional intensity for another week, on the road.
Pick: Browns -7
At Pittsburgh -8 San Diego
The Chargers could be in house cleaning mode while the Steelers could be playoff bound if they keep winning. Big Ben's return prompts a big win in Pittsburgh.
Pick: Steelers -8
At Indianapolis -5.5 Tennessee
These Colts could make some noise in the playoffs.
Pick: Colts -5.5
NY Jets -3 At Jacksonville
The Jags got beat up pretty bad last week. A big game from Montell Owens likely won't be enough to put the Jags over the top in a sloppy game.
Pick: Jets -3
Chicago -3 At Minnesota
AP is putting together an incredible season. The Bears are coming off a tough loss and their defense needs to get healthy. This game could be close for awhile, but the Bears should pull away.
Pick: Bears -3
Atlanta -3.5 At Carolina
The division rivalry that wasn't. The Falcons are just better.
Pick: Falcons -3.5
At Tampa Bay -7.5 Philadelphia
This season just can't end soon enough for the Eagles.
Pick: Bucs -7.5
At Buffalo -3 St. Louis
The Bills showed a spark last week, but the Rams are riding high as well. I like St. Louis a bit better in this situation.
Pick: Rams +3
At Cincinnati -3.5 Dallas
You don't bet against tragedy. There's just too many examples of tragic circumstances translating into inspired play.
Pick: Cowboys +3.5
At San Francisco -11 Miami
I feel like the spread is too high for this new look Niners team. They'll probably cover though while playing such an inferior team at home.
Pick: Niners -11
At NY Giants -5 New Orleans
As much as I want to pick the Saints again, the Giants just have more to play for. They have to win now to keep this playoff hope thing going.
Pick: Giants -5
At Seattle -10 Arizona
This Cards team needs a new something. QB, head coach, something. Seattle is winless in their division, but undefeated at home.
Pick: Seahawks -10
At Green Bay -7 Detroit
This just isn't Detroit's year.
Pick: Packers -7
At New England -3.5 Houston
Game of the week right here. In primetime no less. Edge goes to the Pats.
Pick: Pats -3.5
Last Week: 8-8
Season 93-90-4
Last Season: 140-120-12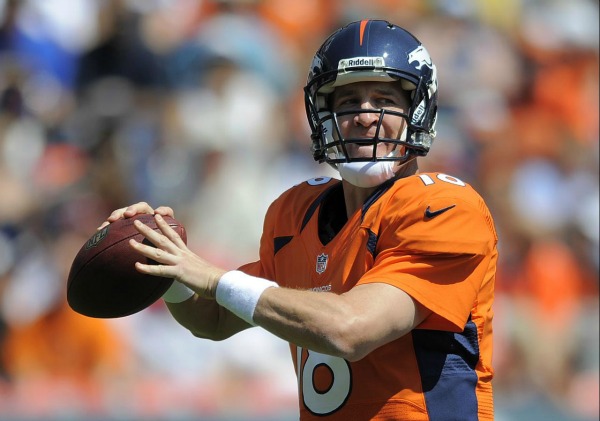 Denver -10 At Oakland
This game could get ugly real quick. Sure the Raiders have a historical knack for surprising the world and knocking off superior opponents at home, but with Peyton coming to down firing on all cylinders an upset is a near impossibility. The Raiders get DMC back, but the Broncos shut that guy down earlier this season. Manning completed 80 percent of his passes in the last matchup. Pick Denver with confidence.
Pick: Broncos -10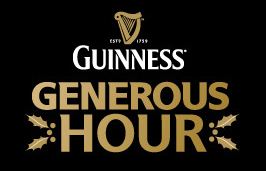 Guinness is a great holiday beer. There's just something about a frothy stout pint that fits well with the colder months. I'm a bit partial to Guinness Black Lager myself, but this holiday season, you have options. You can keep it simple with a traditional Draught, get in on some extra stout action, enjoy the light-flavored-darkness of the Black Lager or reach for the new holiday brew, Guinness Generous Ale.
Guinness Generous Ale is the first winter-themed beer from the Irish brewery that's been putting out great beers since 1759. The new Ale is brewed as a traditional winter ale and features a more medium brown color and a distinct roasty flavor, almost like a nutty coffee with caramel undertones. The hops flavor shines through, and the resulting bitterness isn't too invasive. It's good, folks.
In addition to rolling out the Generous Ale, Guinness is also launching a campaign designed to get people to give back this holiday season. The program is called Generous Hour. Basically, Guinness enthusiasts are being encouraged to do something generous with their time during the holidays. To participate, visit GuinnessGivesBack.com and make your pledge known. Here's mine: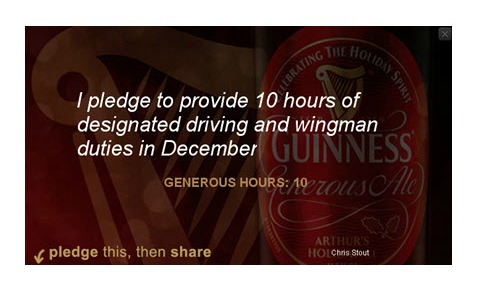 So you see, you don't have to go out and try and save the world. Just think about being generous in your own way. Go take the pledge and spread the generous cheer this holiday season!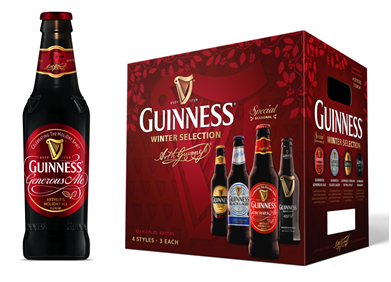 Big day today, MANjr fans. Today is our turn to make a move in the second annual Pass the Crown blogger gift battle! So it's decision time and we got till 4 PM Eastern to make the call. We swipe another gift from one of the 25 participating bloggers or do we open up our embroidered purple bag to see what's inside?
The gift that's on the table comes with a hint: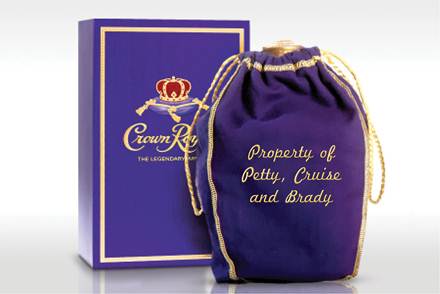 But what does it all mean? Is it NASCAR-related? We know how much fun it can be posting up at a NASCAR event with the good folks from Crown! Indy was a blast. But we also know how much fun a Crown Royal happy hours can be for everyone in attendance. Tough call!
And then you got stuff like iPad Minis, Kindle Fires, Samsung Digital Cameras, Sonos Play 3, and a bunch of other cool gear that we can pilfer from other people. Help us decide what to do! Drop us an email below with your thoughts or hit us up on Twitter @MANjr. Check #PassTheCrown to follow all the gift war action. And this year, whenever the hashtag #PassTheCrown appears on Twitter, Crwon Royal will send out a gift bag to a soldier. Click retweet and support the troops!
Oh, one last thing. Whatever we end up with, we'll be giving away the same gift to one lucky reader. So chime in if you want to sway our decision!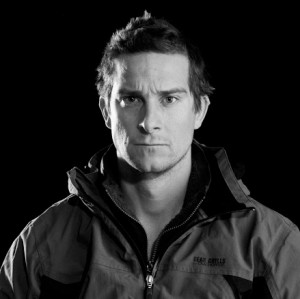 We love Bear Grylls. Dude was super cool to talk to and he seemed to be the same guy whether he was chatting with you off the air or talking straight to the camera. Guy's had an interesting life, and it looks like he's not slowing down any time soon.
Bear is working with NBC on a new reality TV competition series. Billed as "the ultimate outdoor adventure competition," the new series will feature teams of two competing in a remote wilderness location for the chance to win "a reward of a lifetime" and serious survivalist bragging rights.
Think you got what it takes to hang with Bear and go head to head with other people who love danger? Well good, cause NBC is casting doing an open casting call for the series over the next few weeks. To apply, visit www.nbcbearshow.com.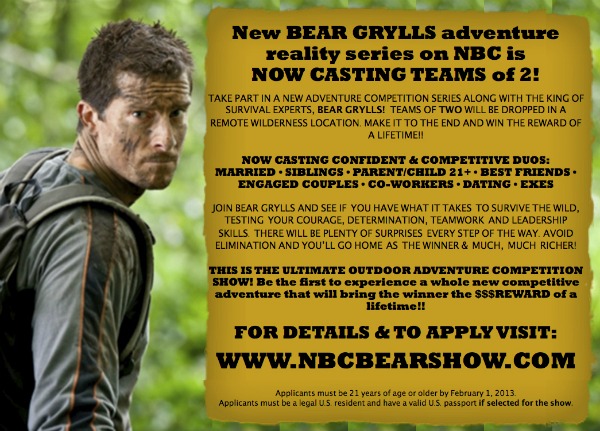 Here's the list of remaining casting calls available:
ATLANTA, GA
SATURDAY, DECEMBER 8, 2012 • 10 AM – 4 PM
THE GEORGIAN TERRACE HOTEL
659 Peachtree Street NE
Atlanta, GA 30308
Discounted self-parking validation will be available for $5
DETROIT, MI
SATURDAY, DECEMBER 8, 2012 • 10 AM – 4 PM
GARDNER-WHITE
4445 North Atlantic Blvd
Auburn Hills, MI 48326
DALLAS, TX
SUNDAY, DECEMBER 9, 2012 • 10 AM – 4 PM
GILLEY'S DALLAS
1135 South Lamar Street
Dallas, TX 75215
FAYETTEVILLE, AR
SATURDAY, DECEMBER 15, 2012 • 10 AM – 4 PM
FAYETTEVILLE ATHLETIC CLUB
2920 East Zion Road
Fayetteville, AR 72703
LOS ANGELES, CA
SATURDAY, DECEMBER 15, 2012 • 10 AM – 3 PM
THE BOYS & GIRLS CLUB OF VENICE
2232 Lincoln Blvd
Venice, CA 90291
NEW YORK CITY, NY
SATURDAY, JANUARY 12, 2013 • 10 AM – 4 PM
FLATOTEL
135 West 52nd Street
New York City, NY 10019
PHOENIX, AZ
SATURDAY, JANUARY 12, 2013 • 10 AM – 4 PM
SUPERSTITION SPRINGS CENTER
6555 E. Southern Ave
Mesa, AZ 85206
Get out there with your partner and go show Bear that you can survive!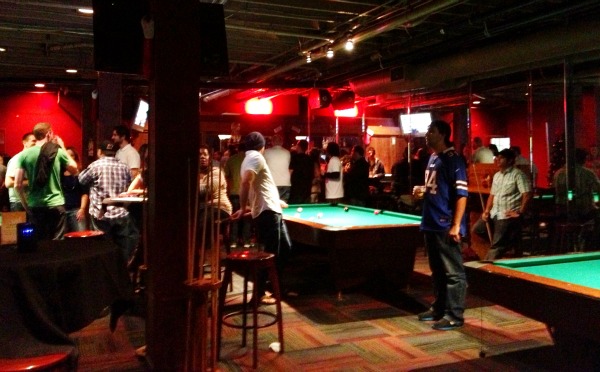 We've done a lot of cool stuff with Crown Royal in the past, and on Sunday we got to team up with Crown for a sweet happy hour event at Yankee Doodles in Santa Monica. The event was a way to bring folks together to sip some great Crown cocktails, grab some grub and enjoy a great set of afternoon football games.
Crown Royal provided us with a few beverage options for the Happy Hour. We were serving traditional Crown, Crown Royal Black and the newest addition to the Crown whisky line, Crown Royal Maple Finished. The Maple launched last month. It's finished by running whisky through maple toasted oak, which results in a subtle-sweet maple flavor that's not too dessert-driven and retains the quality Crown flavor you already know and love. If you want to try this stuff out, look for the copper and auburn label with the maple leaf background. Thanks Canada!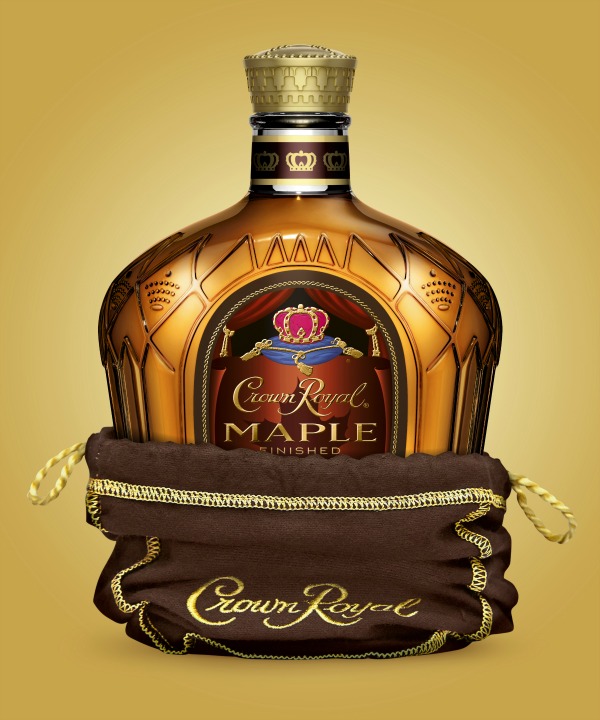 In addition to the Crown options, there was a full menu of signature cocktails available. There was the Crown Royal Press, a brisk mix of Crown Royal Deluxe Blended Whisky with dashes of bitters, squeezed lemon wedges and a splash of lemon-lime soda. The Crown Royal Black and Ginger was a big hit, a simple mix of Black and ginger ale topped with a lime slice. The King George was one of two cocktails that featured the new Maple. It was a combo of Crown Royal Maple Finished, lemon juice, pineapple juice and simple syrup. People seemed to enjoy the Manitoba as well, a combo of Maple with lemon juice, simple syrup and a topper of ginger beer.
So we had great drinking options, good people and great football! The Rams pulled out a surprise victory in overtime. The Colts had an exciting comeback. And, most importantly, the Steelers won. Thirty-seven-year old backup QB Charlie Batch had some awful looking throw early, but he did what he had to do to secure the victory. Good times!
Thanks to everyone who came out to enjoy the great atmosphere and tasty libations! Special thanks to Taylor and super-star weekend visitor Christina Kavanaugh for coordinating such a fun event.
Stay tuned for more Crown Royal updates, as MANjr will be on the clock soon for this year's Pass the Crown gift exchange game. Follow this cross-blogger gift battle on Twitter with the hashtag #PassTheCrown.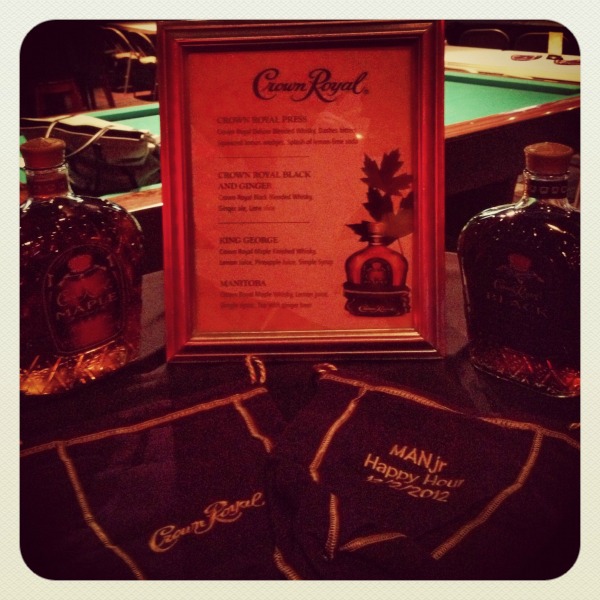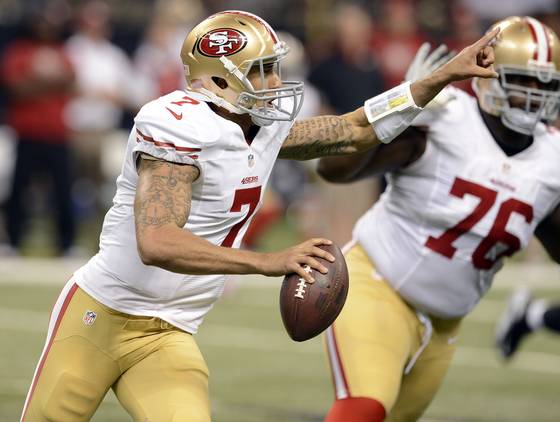 At Chicago -3.5 Seattle
Cutler's back and Seattle's on the road. Nuff said.
Pick: Bears -3.5
At Green Bay -8 Minnesota
No Percy for Minny. Spread's a bit high but Packers should win.
Pick: Packers -8
San Francisco -7 At St. Louis
Can Colin keep it up? I think so. This game won't end in a tie.
Pick: 49ers -7
At NY Jets -4.5 Arizona
Without a good QB on the field, I like the Cardinals to get a good game out of Beanie.
Pick: Cards +4.5
Carolina -3 At Kansas City
Tough times continue for the one win Chiefs.
Pick: Panthers -1
At Detroit -4.5 Indianapolis
The Colts are likely going to the playoffs, but the Lions will take this one at home.
Pick: Lions -4.5
At Buffalo -6 Jacksonville
The Bills don't seem to have trouble moving the ball, and they'll definitely be able to make plays against this Jacksonville defense. But how bout that Chad Henne story! Picking the Jags to put up more explosive big plays on offense.
Pick: Jags +6
New England -7.5 At Miami
Pats will dominate.
Pick: Pats -7.5
Houston -6 At Tennessee
Texans roll through and get one more step closer to that first round bye.
Pick: Texans -6
At Denver -7 Tampa Bay
Tampa could give Denver some trouble. Hard to not like what Peyton's doing though.
Pick: Denver -7
At Baltimore -8 Pittsburgh
Batch was so hard to watch. It's really sad we don't get to see a legit rivalry game. The Ravens score twice as much at home as they do on the road, and the Steelers can't do a damn thing without a QB.
Pick: Raves -8
At Oakland PK Cleveland
DMC is back but Cleveland's just better.
Pick: Browns
Cincinnati -1.5 At San Diego
I think the Bengals are a better team, but the Chargers always seem to make noise late in the year. Still going with Cincy.
Pick: Bengals -1.5
At Dallas -10 Philadelphia
This game is going to be unwatchable.
Pick: Cowboys -10
NY Giants -2.5 At Washington
I want to believe in the Skins, but I may need to wait another year. It just doesn't feel like they're ready to make the leap just yet. That said, this is RG3's MNF debut. You know he's going to go off.
Pick: Skins +2.5
Last Week: 6-8-2
Season 85-82-4
Last Season: 140-120-12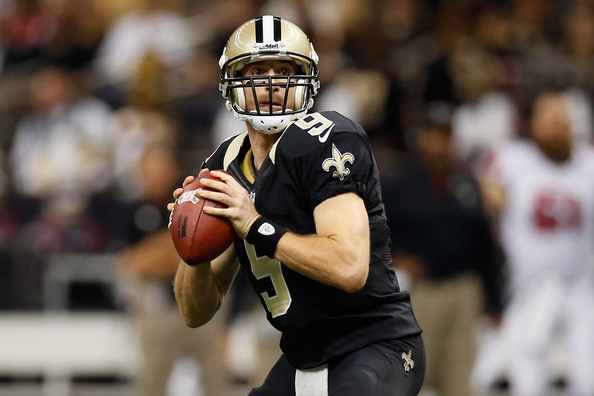 At Atlanta -3.5 New Orleans
A 10-1 team hosting a 5-6 team, the Falcons got this, right? I say no. The Saints have won 11 of the last 13 meetings and they handed Atlanta their only loss of the year. In that home victory, the Saints finally gave Chris Ivory a chance to show off what he can do. Guy ran totally reckless and put up 72 yards on 7 carries and he found the end zone, which isn't easy for any Saints RB. It's worth noting that Matt Ryan put up over 400 yards and three TDs against the shaky Saints D, but Brees was able to turn in a 298-yard performance with three scores in 20 fewer pass attempts. I know they're on the road, but I just like the Saints to keep on fighting and eek out a win here.
Pick: Saints +3.5
Last Week: 6-8-2
Season 85-82-4
Last Season: 140-120-12

Everyone's favorite graphic tee site, Design By Humans, is running a buy two, get one sale today that includes free shipping. I recently received a few shirts from these guys, and I'm pretty happy with what I got. The design options for the graphic tees are all over the place. The DBH Collective features styles that'll fit anyone's sense of fashion. Humor, artsy, interesting, tacky, bold, subtle, gaudy, trippy – all these flavors can be found on the DBH site. Here are a couple of styles that caught my eye: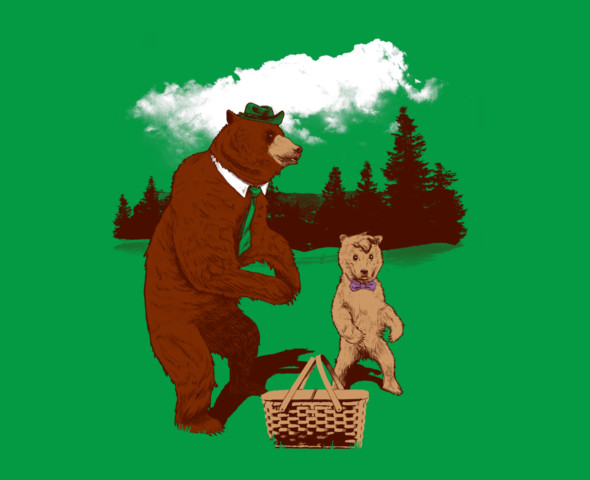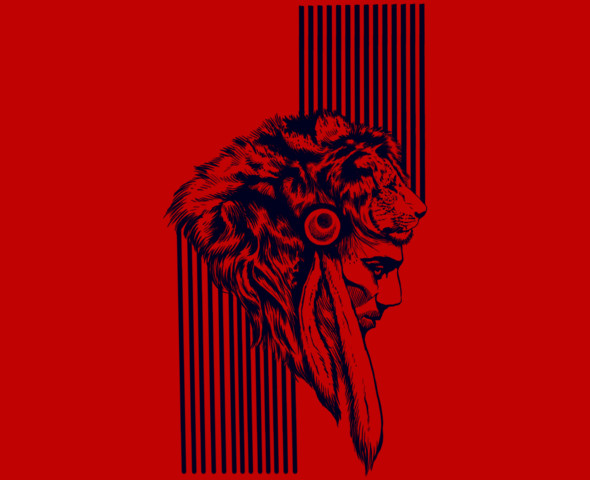 The tee shirts themselves are pretty comfy, too. Soft and thin (without being too thin). The graphic tees will last through multiple washes and still keep a good, tight collar going. Legit XXLs are available for big guys like myself, which is always nice.
If you dig hoodies, you can get the same buy-two-get-one action on those today as well (with free shipping). Just use the code SCOREBIG to save money on the entire tee shirt inventory. There's a bunch of other deals on the site right now too, so check it out!
At Cincinnati -7.5 Oakland
Will Carson Palmer get his revenge? I think not. Raiders will get Reece going, but the Dalton outshines Palmer
Pick: Bengals -7.5
Pittsburgh -1 At Cleveland
The Steelers can win with Charlie Batch. I mean they were pretty damn close with Leftwich, who was all kinds of hurt in the second half of last week's game against Baltimore. The Browns got something special with Trent Richardson, who took the blame for last week's loss for failing to plow into the endzone and instead going over the top of the defense at the goal line, which was not successful. That's the kind of good stuff you like to hear from a first-year, featured piece of the franchise. But Richardson can't do it all by himself. The Steelers D has been stepping up of late, and with some combo of basic Batch, steady Mendenhall and battering Dwyer, the Steelers will take this one.
Pick: Steelers -1
At Indianapolis -2 Buffalo
Fred Jackson is back in the mix, giving the Bills a two-headed boost in the run game. The Colts are coming off a Patriot pounding, but they haven't lost at home since September. The Bills win streak stops at one game.
Pick: Colts -2
Denver -10.5 At Kansas City
It's a large spread yes, but the Chiefs are riding a seven game losing streak for a reason. Hillman steps in for the Broncos and Peyton continues march this team into the playoffs.
Pick: Broncos -10.5
Tennessee -3 At Jacksonville
Will Chad Henne keep it going and play himself back into a regular starting job? Will Chris Johnson continue his run of quality starts? I'm not really sure on either account. Both these are playing for pride at this point. The Jags are done already, but the Titans could squeak their way into playoff contention if they get hot. With more to play for, edge goes to the Titans.
Pick: Titans -3
At Chicago -6.5 Minnesota
With Cutler expected to start and Percy Harvin expected to sit, it's safe to trust the Bears again.
Pick: Bears -6.5
Atlanta -1 At Tampa Bay
Even though the Bucs have put together an impressive stretch of games, and despite the fact that I don't get overly impressed by the championship-hopes of the 9-1 Falcons, I still think Atlanta will pull away in this matchup.
Pick: Falcons -1
Seattle -3 At Miami
The Seahawks need to figure out a way to win on the road consistently. Golden Tate has been doing good things for Seattle, accounting for four TDs in the last two games. Miami has been shooting itself in the foot and that offense just hasn't been clicking for some time now. Go with Seattle.
Pick: Seattle -3
Baltimore -1 At San Diego
The Ravens are a different team on the road. The Chargers have shown a bit of spark lately. I think the Ravens get edged out in San Diego.
Pick: Chargers +1
San Francisco -2.5 At New Orleans
It's hard to think back to the 0-4 Saints. They've won five of their last six, and even though the 49ers have gotten better after the QB switch, I like the Saints at home.
Pick: Saints +1.5
At Arizona -1 St. Louis
Both teams are in a bit of a tailspin, but the Rams will make a mess of things for Ryan Lindley.
Pick: Rams +1
At NY Giants -3 Green Bay
The Giants have lost two straight. They're lock on the NFC East is looking a bit vulnerable at this point. In this battle of the last two Super Bowl champs, I like the winners of Super Bowl XLV.
Pick: Packers +3
Carolina -3 At Philadelphia
Steve Smith called this the battle of the bads, a pretty apt description. Who's worse? Hard to say. You want to believe the Eagles can stop the bleeding and not go out like this, but it's the end of the line for the season and for the Reid regime. Everyone knows it, and it's hard to stay motivated when a big house cleaning is right around the corner.
Pick: Panthers -3
Last Week: 6-8
Season 79-74-2
Last Season: 140-120-12