Chris Stout
Posts by Chris Stout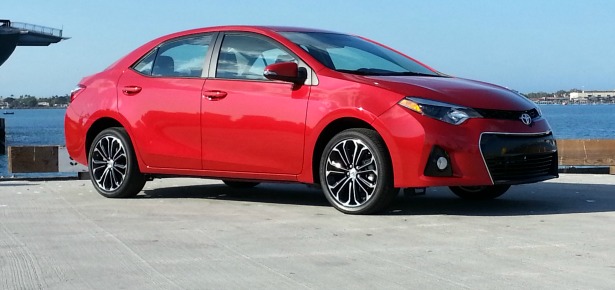 If you can afford to buy the newest, most luxurious, most expensive car on the road, that's great. You've done well for yourself. Good on you. This review is not for you.
This review is for the young professional who doesn't want to buy a used car anymore. It's for the driver who wants to make the leap from hand-me-down family car to "I deserve a brand new car, damnit." The driver who wants something stylish and reliable, affordable but not cheapo.
This is the 2014 Toyota Corolla. It won't ever be confused for a super car you'd see on Top Gear, but it's not your mom's old Corolla, either. And for the price you pay, it's actually pretty sweet.
You already know what a Toyota Corolla is. At some point you've been in one. They've been making them for 47 years now. Over 40 million Corollas have been sold worldwide. Corollas are popular sellers because they're safe, dependable cars. And you can drive these forever.
But it was time for an upgrade. The 2014 Corolla was designed for global consumption. The Euros demanded performance. Americans needed a touch of sportiness, serious roominess and ease of use. And everyone – the Asian market, Europe, the States – needed fuel economy, safety and value. The 2014 is the 11th generation and first totally new Corolla since 2008. It's a got an athletic attitude and an overall sporty look and feel to it. It's just a different Toyota than you're used to.
Elevated Experience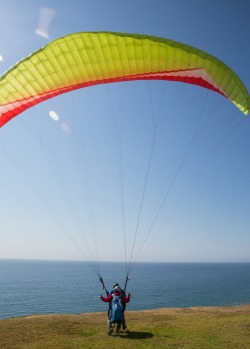 So I got an invite to test out the new Corolla in San Diego as part of a larger "Elevated Experience" press event. It was fun trip that included craft beer sampling, a super-scenic, hour-long helicopter ride around San Diego and paragliding off a cliff onto a nude beach with a small Asian man strapped to my back.
That last bit was a particularly interesting experience. I never thought I'd see myself in some Luke Skywalker-with-Yoda-in-the-backpack situation that involved a leap of faith, a peaceful glide, a long hike back and a less-than-graceful landing that involved quite a bit of bronzed-old-man taint.
The elevated experiences aside, I was there to drive the 2014 Corolla around San Diego. And my god, San Diego truly is a beautiful city. I'm from Southern California so it's not like some exotic foreign land, but every time I visit, I can't help but notice just how handsome a place San Diego really is.
Teaming Up with Tam
When it came time to pair up lifestyle bloggers for the test drives, I was teamed up with my girl Tam Walker from MankindUnplugged.com. Total bonus. Good company with quality music taste secured. I knew I could bump funky disco tunes all day long. And obviously that's what happened.
I paired my phone with all the tunes to no less than four different Corollas that day. The synching process was a bit different for each trim level, but pretty simple nonetheless. It's crazy how quickly we've gone from cassette decks to cassette-to-CD Player converters to CDs to MP3s to AUX options and now just lemme push that button that makes my external device work on any system. Technology, man.
That's one pretty cool thing about the 2014 Toyota Corolla: the tech you get for the price you pay. Smart keys and Bluetooth audio connections are standard. The Entune head units got a full overhaul. Toyota listened to customer feedback and they no longer require an additional subscription just to use the Entune multimedia features. I think that's smart. Today's young drivers want the technology, but they don't want to keep paying an additional subscription fee to use what's already in their car.
Toyota is really hitting the young, tech-savvy driver hard with the release of the 2014 Corolla. iPad users can download a standalone MY14 Corolla App where users can check out every design detail. There's even a collaboration with Google in the works where users can build their own Corolla online. Be on the lookout for a huge social push too, as Toyota tried to reach new audiences through digital channels like Instagram, YouTube and Vine.
Grades, Price Points and Standard Features
So I was able to test out a few different 2014 models. The sporty one was definitely the best, but there are four distinct grades available: L, LE, S, and the new LE Eco grade.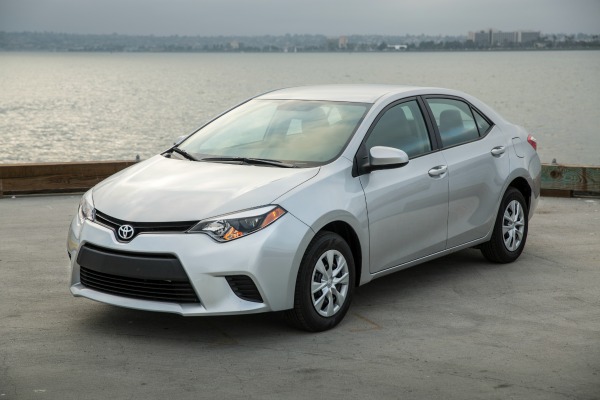 The L grade is the entry level. It comes with a new 6-speed manual transmission with an MSRP of $16,800. Corolla L with 4-speed automatic comes in at $17,400. Standard features include:
LED lowbeam headlamps with LED daytime running lights
Standard Bluetooth connectivityota
Driver and front passenger Whiplash-Injury-Lessening (WIL) seats
Eight airbags, including a new drivers knee airbag and passenger seat cushion airbag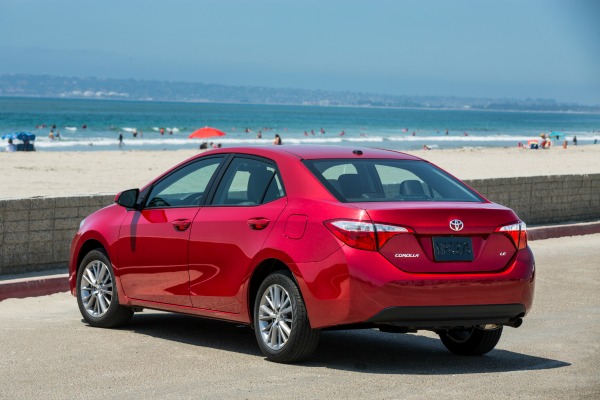 The Corolla LE starts at $18,300 and includes standard features like:
Backup monitor
Climate control
Cruise control
Keyless entry
Entune Audio (including 6.1" touchscreen)
Improved fuel economy afforded by the new CVTi-S transmission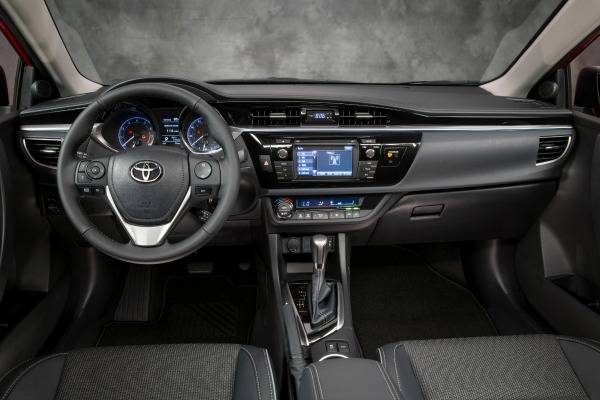 My personal favorite was the sporty-themed Corolla S which starts at $19,000. It definitely drove with more umph than the others. The S comes standard with:
An aggressive lower front grille with a piano black finish and chrome surround
Unique suspension tuning for available 17-inch wheel package
Available paddle shifters (with CVTi-S) to actuate sequential 7-speeds
Sport cluster gauge with TFT meter
Ornate piano black instrument panel
Supportive sport seats
Leather steering wheel cover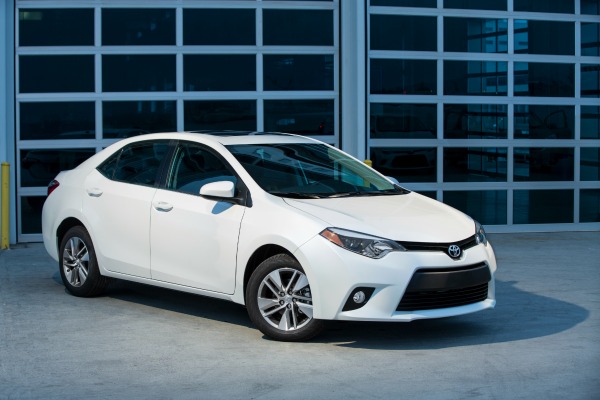 The LE Eco trim is all new and features enhanced fuel economy due to a 140-hp Valvematic-equipped engine, improved aerodynamics, and unique CVTi-S tuning. It starts at $18,700 and features an EPA rating of 42 mpg on the highway (which is as good as it gets for any automatic transmission car that's not an electric, hybrid or diesel).
Plus and premium models are available for the LE, S, and LE Eco grades. You know, in case you want to get all snazzy with alloy wheels, fog lights, Softex seats, moon roofs, premium audio, touch screen navigation and so forth.
So yea. Legroom for days. Quality and reliability that's been long established. Standard Bluetooth and upgraded tech consoles. A sporty makeover with the end-all-be-all-perk of an ultra-friendly price point. That's the 2014 Toyota Corolla.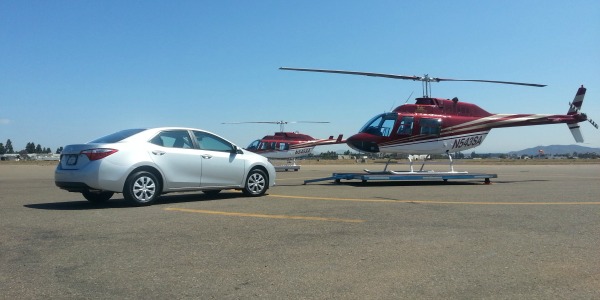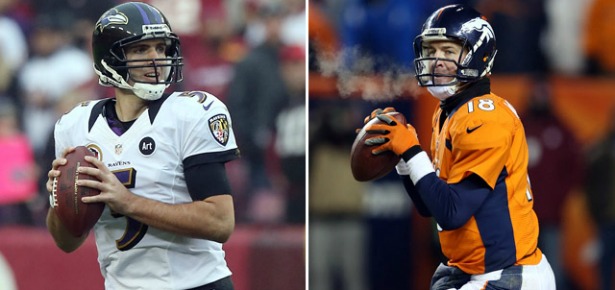 I don't have to start with the obvious question, are you ready for some football? Clown question, bro. I already know you're ready for damn sure. It's been a long and painful offseason, but it's all over now. Football is back. Blue skies from here on out. You can cross Mondays, Thursdays and Sundays off your calendar for the next few months. We got work to do, so let's get to it…
At Denver -7.5 Baltimore
The Ravens don't tend to lose in Week 1. I still think they will, though,Broncos start the season off right and avenge their playoff loss against last year's champs.
Pick: Broncos -7.5
New England -9 At Buffalo
The good news for Buffalo is they get to start EJ Manuel over Jeff Tuel at QB. The bad news is that the Pats are 13-4 against rookie QBs since 2000. Don't be scared by the big spread. It won't be close.
Pick: Pats -9
At Pittsburgh -7 Tennessee
I wish the spread was a bit smaller, but the Steelers should be able to contain CJ2K and take advantage of a Titans defense that ranked 26th in the league against the pass a year ago.
Pick: Steelers -7
At New Orleans -3 Atlanta
This should be a fun game to watch. Touchdowns galore. The Saints ranked last in the league against the run last year, so if S-Jax is ever going to show up this season, week 1 should give him plenty of opportunities to shine. New Orleans is coming off their first normal offseason in years though. With Sean Payton back in the mix and a new found respect for the running game, the Saints will start off on the right foot at home.
Pick: Saints -3
Tampa Bay -3.5 At NY Jets
The Bucs made some serious upgrades on defense this offseason, and the Jets, well they're still the Jets. Sure, New York fans won't have to worry about Sanchez tossing this one away, but Geno, Bilal and maybe Santonio doesn't instill a ton of confidence.
Pick: Bucs -3.5
Kansas City -4 At Jacksonville
These two teams can't keep sucking forever, right? My guess is the Chiefs start sucking less a whole lot sooner, starting this week.
Pick: Chiefs -4
At Chicago -3 Cincinnati
This is going to be a true test for the Bengals, the new darlings of the AFC North. The Bears and Bengals both finished 10-6 last season, but Marvin Lewis still has a job cause his team made the playoffs. I want to lean on the home team here, but I think this will be one of the most interesting matches of the week.
Pick: Bears -3
At Cleveland -1 Miami
This one's a pick'em for good reason. Both teams look poised for big improvements, with young skill players littering the field for both squads. I think the edge goes to the Browns though. Unless Mike Wallace has a monster game in his first Dolphin start, the Browns are going to grind this one out on the ground.
Pick: Browns -1
Seattle -3.5 At Carolina
The Seahawks were the only team in the NFL that went undefeated at home last year. They were an abysmal 3-5 on the road though. Seattle is the better team, but the Panthers ended last season strong and won't be bulldozed at home. The game should be close either way.
Pick: Panthers +3.5
At Detroit -5 Minnesota
The Lions could be scary if they can do anything to stop people. I feel like AP could have the greatest running back season of all time and Vikings would still miss the playoffs. AP goes bananas and the Lions still win.
Pick: Lions -5
At Indianapolis -9.5 Oakland
Yes the season is just getting started, but one thing is clear: the Raiders are an exceptionally bad football team.
Pick: Colts -9.5
At St. Louis -4.5 Arizona
So Jeff Fisher has been sitting on Tavon Austin all preseason, eh? Well Austin will be fully unleashed in Week 1. I think the Cards will be surprisingly competent. This one likely comes down to which B-grade QB makes the most mental errors. Edge goes to the younger, better Rams D.
Pick: Rams -4.5
At San Francisco -4.5 Green Bay
The Niners are a scary bunch, yes, but Green Bay is a well-coached team that will be up for the challenge. The McCarthy-led Pack attack is 5-1 in Week 1 contests over the last six seasons. That first loss came a year ago against the Niners. Green Bay gets revenge.
Pick: Packers +4.5
At Dallas -3.5 NY Giants
Yea yea, the Cowboys are good. Okay. We'll see. I think Murray will have a great season, but I like the G-Men's aerial assault and upside of David Wilson better. The Giants haven't lost in Dallas' new stadium yet.
Pick: Giants +3.5
At Washington -3.5 Philadelphia
RG3 gets his first action in a long time against the new, Chip Kelly-led Eagles. Haslett says his D can handle Philly just fine, but will the Skins pick up right where they left off last season? I think the Eagles will be able to answer on offense, but that D is just too suspect against the balanced attack of DC, even with RG3 coming out raw.
Pick: Skins -3.5
Houston -4 At San Diego
Don't believe all this Arian Foster isn't a badass mumbo jumbo. Texans roll and San Diego sputters to get points on the board.
Pick: Texans -4
Last Year: 136-121-5 ATS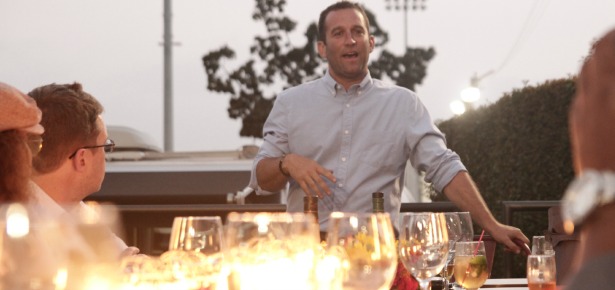 I like barbecue. You like barbecue. We like barbecue. There's even a Stax record about it called Bar-B-Q by Wendy Rene.
You get the idea. BBQ is awesome. It brings people and meat together and makes them both happy. It's a signal for summertime celebration and social enjoyment.
You know what else people like? Whisky. I sure as hell do. Rye, bourbon, Scotch, Irish, all of it. As Mark Twain said, "Too much of anything is bad, but too much good whiskey is barely enough." I tend to agree.
So when I was asked to attend a Dickel Tennessee Whisky tasting paired with some amazing barbecue prepared by Serious Barbecue author and celeb chef Adam Perry Lang at the Jimmy Kimmel Live studio last week in Hollywood, it didn't take much arm twisting for me to say, yes please!
And man, what a fun night it was. The Indy Crew was in full effect (okay, half effect maybe, but all the LA kids were there) and the setting was just amazing. Take a look at this video below to see what we were working with. Jimmey Kimmel invited Adam Perry Lane to set up a posh southern backyard right in the middle of the parking lot outside Kimmel's studio. Lane partnered up with Dickel whisky and this is the result:
Just two great crafts that taste great when crafted together. Of all the items that made it across my plate that night, Adam's brisket was just a heavenly slice of meat-joy that can't be described with everyday superlatives. The meat was so tender that teeth and chewing were optional. The spices collided in a nuanced dance of simple pleasure and subtle sophistication. Needless to say, I put some brisket in my pocket right there at the table so I could enjoy it later.
(Okay so I didn't actually pocket the brisket. But I came damn close. Like hashtag #PocketBrisket close. I was totally willing to sacrifice my jeans and my dignity to preserve and repeat that magical moment of brisket bliss).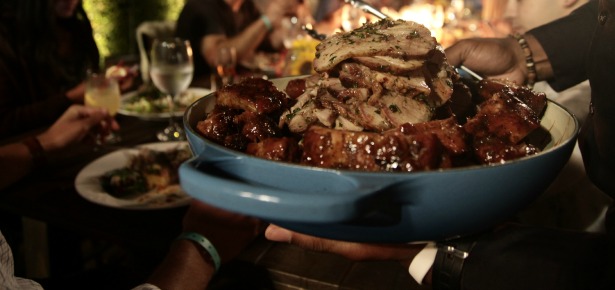 Dickel brand ambassador Doug Kragel was on hand to walk us through the brand's four distinct variations as the group chomped through what seemed like a 17-course meal fit for kings/local bloggers:
Dickel No. 8 was a no-nonsense, straight-to-the point spirit. Simple, smoky, buttery, No. 8 gives you that nice familiar whisky-warmth as it slides down your windpipe.
Dickel No. 12 is not a 12-year-old whisky. It's the No. 12 whisky recipe in the Dickel vault. It's got a longer finish and a sweeter, maple-oaky vibe than the standard No. 8 recipe.
The Dickel Rye was extra mellow. I've been on a steady Bulleit Rye and Coke kick for a few months now and I thought this particular green labeled rye choice was right on par. The newest member of the Dickel spirit portfolio was an instant favorite for me.
I started my night sipping Dickel Barrel Select with Adam and it was a nice way to close the evening out as well. The process by which Dickel Barrel Select is curated is an extensive one. Master Distillers go through multiple rounds of hand sampling specific barrels to isolate the most distinguished blend in the bunch. The result is the smoothest finish of all the Dickel options at a price point that won't bust your wallet. Sipping this stuff is like laying your taste buds on a soft, Tennessee whiskey pillow before calling it a night.
So this was a nice way to spend a Wednesday. Catching a live performance from a British boy band, seeing the back of Oprah's head and sipping Black Lager in the green room of the Jimmy Kimmel Live studio, these were all great lead-ins. But sharing good whisky and ultra-premium (dare I say, serious) BBQ with good friends in a comfy backyard spread setting was the real treat of the evening.
Thanks to Adam Perry Lang, Doug Kragel and the LA chapter of the Indy crew for a fun night out. We should all do it again soon!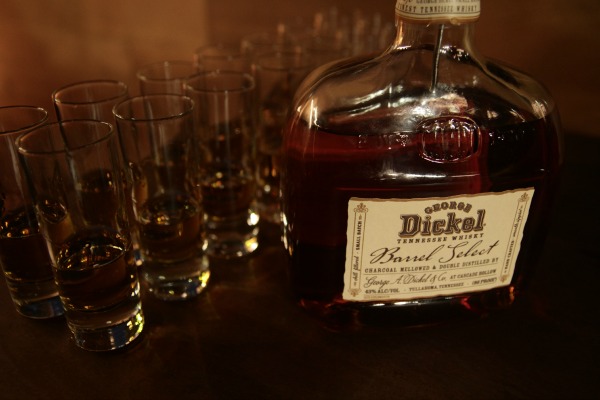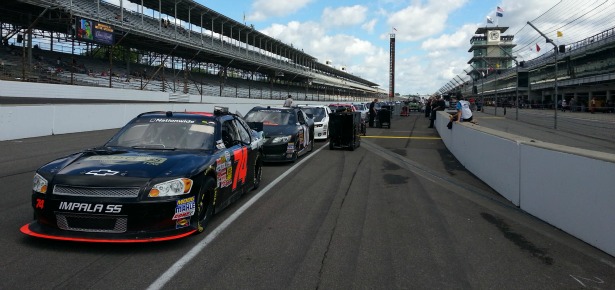 Okay, okay, so I wasn't part of the team that won this year's Capture the Crown event in Indy, but hey, you can't win 'em all, right? It was an epic scavenger hunt and a valiant effort from my squad, but we didn't capture the ultimate prize – tickets to the Super Bowl (I know, I know – crazy huh?). So no repeat this year, but I did get to enjoy an amazing weekend of purple cup parties with friends, heroes, country music stars and bow season enthusiasts.
Say Samuel Deeds 400 at the Brickyard…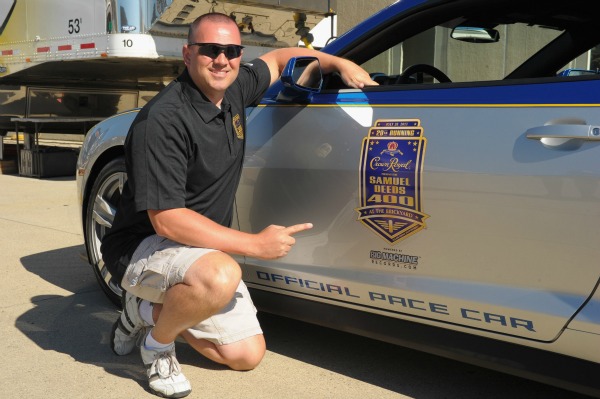 This year's NASCAR race at the Indianapolis Motor Speedway was another mouthful of a title, but for very good reason. Crown Royal presents the Samuel Deeds 400 at the Brickyard Powered by BigMachineRecords.com was the full official title of this year's Brickyard 400. Samuel Deeds was awarded the naming rights to the race after beating out four other finalists in Crown Royal's "Your Hero's Name Here" program.
We wrote a bit about Deeds before the race, but the dude was truly taking it all in this weekend. A diehard NASCAR fan, Deeds must've loved every minute of dominating the Indy scene. Hats off to him for his much deserved honor.
Art Makes #BowSeason Happen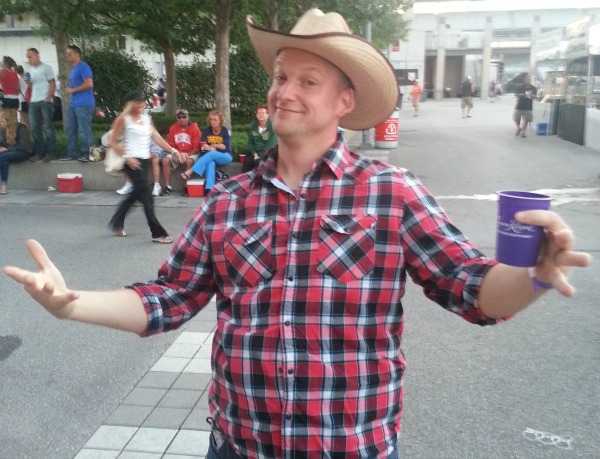 Frequent MANjr contributor, everyday angel and all-around badass Art Eddy III was not only a member of the winning Capture the Crown team (hey, I make a super good plus-one, bro!), he was also responsible for making #BowSeason a trending topic on most major social media channels. After speaking to some local NASCAR fans during the Justin Moore concert that took place at the track on Saturday night, Art discovered that hunting with a bow and arrow is not only a thing, it's a way of life, really. So Art proceeded to toss around the term Bow Season fairly hard for the rest of the evening. And man, #BowSeason took off. It came to encompass so much more than deer huntin' the old fashioned way. It became a rally cry. It became a legit hashtag, a lyric placement, a photo pose and oh yes, a dance move (hat tip to Tracy Pendergast for that).
You're Welcome, Ryan Newman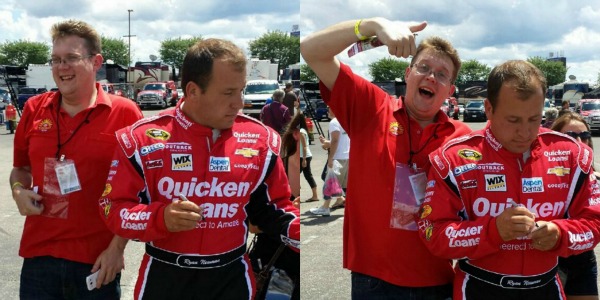 One of our scavenger hunt tasks was to secure an autograph from a NASCAR driver. So I saw a driver dressed in red walking with some serious swagger and I approached him with my hot pass in hand and requested a signature. What happened next was something to be remembered, as you can see from this photo, the meeting was, in a word, special.
I clearly had some sort of impact on his racing performance, because it just so happens that shortly after meeting me, Ryan Newman set a new track record at the Indianapolis Motor Speedway. And then he, you know, went on to win the race the next day. Coincidence or the result of positive Stout juju? You decide.
Justin Moore Wins Me Over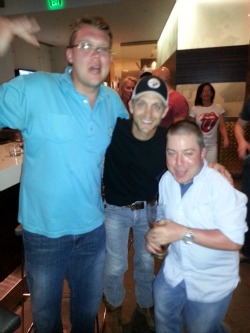 I love music, but I'm not really a country fan. It just happened that way. Some people are a little bit country, some are a little bit rock and roll, and some people lean soul, funk and disco. It's just how things shake out.
Anyway, when Justin Moore was performing this weekend, something clicked. It wasn't necessarily the lyrics (I can't really relate to a song like, "Guns," for example), but the dude's a good performer. And his band mates were cool, too. I found myself transitioning from "I'm not sure if I'm going to be into this," to "this isn't so bad," to "oh damn, I'm actually singing along now," to "let me look this guy up on Spotify while I'm chilling at the airport." So yea, it was a pretty big swing for me musical-taste-wise.
And it didn't hurt that the guy was super cool and approachable as well. Saturday night he showed up at our hotel bar wearing a Pittsburgh Steelers hat on. That's all it took for me to buy him another Michelob.
Later that night I found myself talking to an older dude named Curt, a farmer and Chiefs fan from Missouri. Curt mentioned that he was a big Justin Moore fan. I said that's cool cause Justin was sitting right across from us at the bar. Curt objected. He said he had been to like six Justin Moore concerts and that wasn't Justin Moore. I said it's totally him and c'mon I'll introduce you. So I did. And Curt was super stoked about it and he got an autograph, a handshake and a big smile out of it. I saw him at the track the next day and his buddies knew all about the guy who introduced Curt to Justin Moore. Fun times!
Good People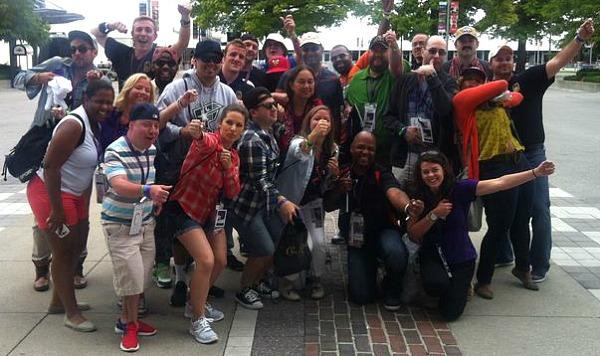 There were too many good people on this trip to list. I mean walking into a group like that after arriving late Friday night was just overwhelmingly awesome. My teammates were all cool. The competitors were cool. Just tons of good memories. I mean who the hell orders a salad at a Steak and Shake? Who knew about Deer Fest 2013? Or that country music could be tolerated to the point of enjoyment? Who knew I'd be the key to victory for Ryan Newman? And who knew that sipping Crown Royal responsibly for an entire weekend would make for such great times?
Okay, we probably all knew about that last bit. But seriously – sipping Crown and Coke for days is a really solid way to maintain a fun vibe. I highly/responsibly recommend it.
Thanks again to our friends at Crown for another memorable race weekend at the largest sports venue in the USA. Good company, flawless weather and a well-planned event made for another successful Capture the Crown experience. I look forward to redeeming myself next year and taking back that title!
If you want to support the Crown Royal Heroes program and get a free Justin Moore song in the process, visit CrownHeroesSong.com and score your free download of Moore's son "Heroes." Crown Royal donated $1 for every free download leading up to the race and presented a check for $10,000 to the Armed Forces Foundation. It's a good song so go grab it!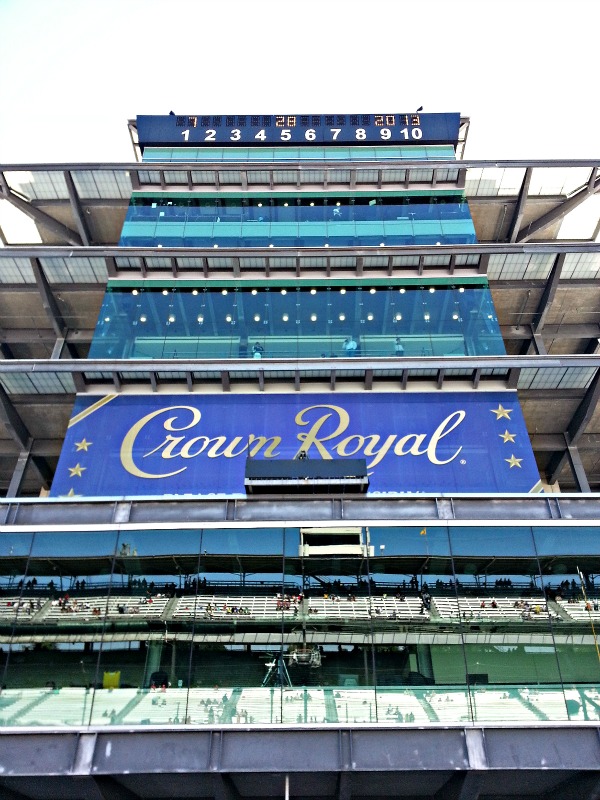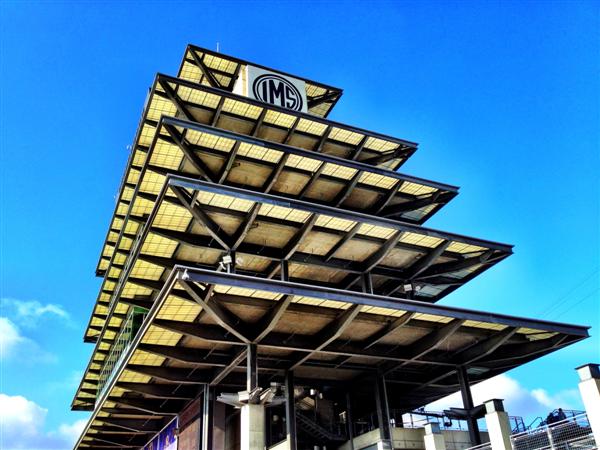 Last year Crown Royal sent me to Indy to participate in the Capture the Crown event at the Brickyard 400. It was a fun-filled weekend packed with music, purple cup parties, fast cars, a celebration of Curtiss Shaver, an elaborate scavenger hunt at the Indianapolis Motor Speedway, and of course, an ultimate victory for Team Win. With the help of David Dennis from TheSmokingSection.com and Nick Evans from StraightPinkie.com, we dominated the competition and took home some purple iPads and a trip to the 2013 NBA All Star Game. So yea, good times.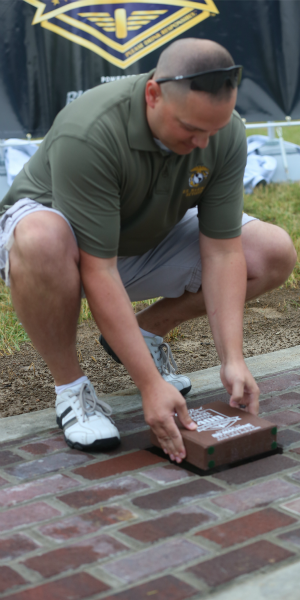 But this year is different. To make it fair for everyone, the Crown Royal folks decided to break up Team Win and distribute our talent to other teams competing in this year's Capture the Crown scavenger hunt. Despite the loss of my quality teammates, I'm looking forward to defending last year's title with my new squad.
And this year Crown Royal is honoring another hero at the Brickyard 400. Gunnery Sergeant Samuel Deeds was awarded the naming rights for this year's Crown Royal "Your Hero's Name Here" program. By all account, Deeds, a die-hard NASCAR fan from Erlanger, Kentucky, is more than deserving of the honor. While deployed in Iraq, Deeds put himself in harm's way by exposing himself to an IED blast while other marines were approaching his position. After 30 surgeries and lots of rehab, Deeds saw fit to save the lives of three people caught in a rip tide off the coast of North Carolina. I don't know too many people who make it a habit of saving lives on the regular, but I look forward to meeting Deeds and shaking his hand.
Should be another fun weekend with good people, plenty of action, of course, purple cups of Crown and Coke in hand at all times (responsibly). Can't wait to get out there again!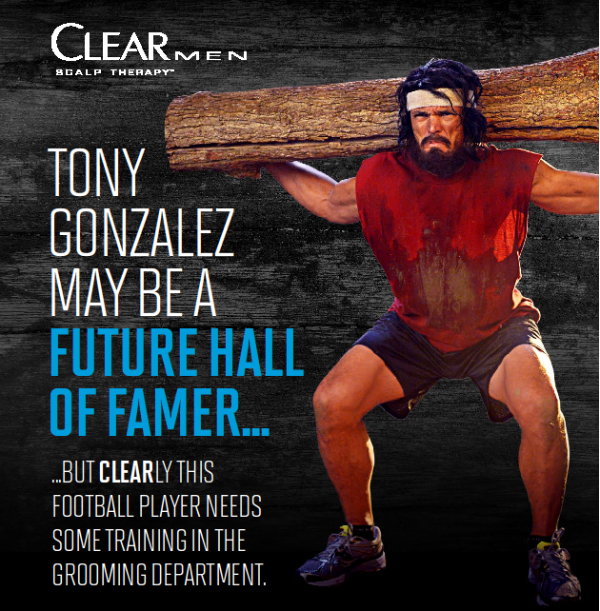 Today is one of the slowest sports days of the year. Major League Baseball is on hiatus until Friday. The NFL preseason kicks off next month. Basketball and hockey players are all on vacay. What's a sports fan to do?
Well luckily the ESPYS are on tonight, so there's some light at the end of today's sports-free tunnel. Plus, MANjr enthusiast/future Hall of Famer Tony Gonzalez is going to appear as a presenter and star in his own TV vignette during tonight's broadcast. Make sure to check out the ESPY's at 9pm EST tonight so you can see this engaging spokesman in action.
You can also visit the Clear Men Scalp Therapy Facebook page before tomorrow for a chance to win two tickets to the 2014 ESPYS. You know we're gonna hit the same sports lull next year, so might as well be prepared, right?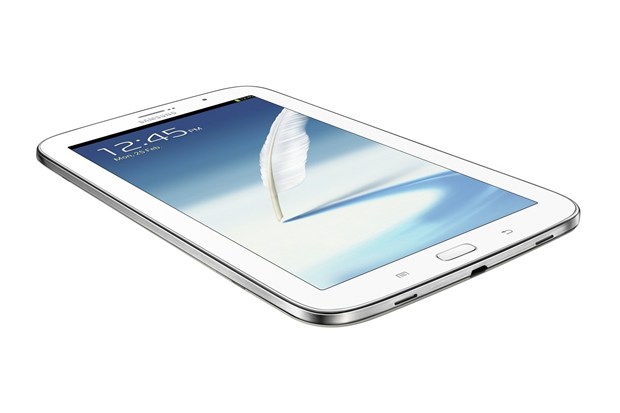 All guys love gadgets, especially dads. So if you haven't sorted out your Father's Day gift yet, don't worry. There's still time. Sure, you could buy some socks or some golf accessories or some other lame excuse for a gift, but don't you think it's about time you showed your pops a bit more appreciation on his special day?
Enter the Samsung Galaxy Note 8, the device that looks like a tablet and feels like a smartphone. That's really the first thing you notice about it. The Samsung Galaxy Note 8 is not as heavy or clunky as an iPad and it's not as tiny as a smartphone. It's comparable to an iPad Mini, but it offers a few things that the iPad can't.
The first thing you'll notice about this little tablet is that it comes with a 5.5 mm S Pen. This little stylus lets you jot down notes, personalize emails, crop and save just about anything and doodle for days. It slides right into the device itself (with a handy little storage slot at the bottom), so you don't have to worry about losing it. You can also set the S Pen to hover mode and move it around like a mouse on a desktop. If you like a bit of notepad love with your digital tablet, the S Pen is a huge addition.
The multi-window mode is another feature that sets the Samsung Galaxy Note 8 apart from the iPad Mini. In multi-view mode, you can have two apps running simultaneously. Wanna browse the web and take some notes? Not a problem. Shuffle through tunes while you doodle? Keep em both active. This really takes the second screen experience to another level. You can literally be doing two things at once while you watch whatever TV programs are cluttering your DVR. It's a great mutli-tasking tool for a new, attention-deficit-driven generation. If you're looking for a tablet with an integrated HDMI output for sharing photos and videos on a TV or computer monitor, we have a roundup of top picks.
Group Play is another sweet feature that lets you integrate your Galaxy Note 8 with other devices. You can listen to music on multiple devices, collaborate on photos, slideshows, documents and more. It works well for quickly marking up docs and sharing PDFs.
And man, this thing weighs less than one pound and it's got an 8-inch WXGA display. You can lay it on a table and type, write, game, browse the web, etc., but you can also one-hand this bad boy and watch a video with a steady palm grip. It fits in the pocket of your track jacket, but not in the front pocket of your Levi's. If you don't want to schlep around a laptop or full-size tablet, but you want to extend your entertainment outside your phone, the Samsung Galaxy Note 8 is a solid middle-of-the-road option.
Although photography likely isn't your main purpose for picking up on of these devices, there's a 5MP AF + 1.3MP VT camera in the mix if you need it. You also have full HD playback (1080P) and HD recording capabilities as well.
But the thing that your pops will love the most is that the Galaxy Note 8 can also function as a universal remote control! That's right, man. Your dad can sit on the couch and pretend to be working on business stuff while also overriding your channel selections. What dad wouldn't be into that?
There are a couple things about the Galaxy Note 8 that'll take some time to get used to. The keyboard function on this thing is less than ideal for sausage-finger folks. So if your dad's got a case on the man-hands, he'll likely need a Bluetooth enabled keyboard to get any real typing done. The sausage finger factor can also get annoying when you accidently thumb the bottom right button. The back button comes in handy, yes, but not when you got an inadvertent finger shift while watching a YouTube clip. The Galaxy Note 8 is also as slippery as a recently mopped floor of a Burger King bathroom, so you'll need to invest in some sort of case or something, especially if this thing is going to be held with one hand on the regular.
The Androidy-ness of the Galaxy Note 8 is really where it's at. Apple's great and all but Google Play is way better than iTunes. Having a MicroSD slot is just awesome. The intuitive nature of the auto-correct suggestions is also super helpful. Again, this isn't anything new for Android users, but it's better than the crazy auto-correct settings that come standard on an iPhone/iPad.
Bottom line, I like this little guy and your pops will, too. It's just big enough to give you the right balance between phone and tablet. The screen is gorgeous, the dimensions are ideal for one-handing and the thing weighs next to nothing. Yes, it will set you back nearly four bills, but so what? Isn't your dad worth it?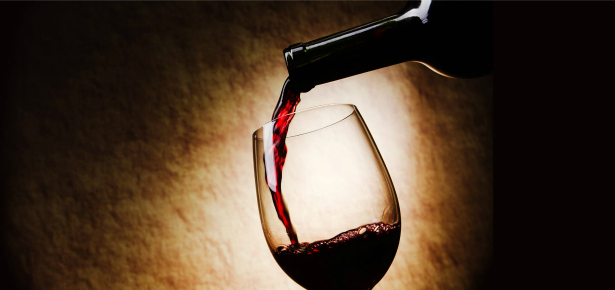 If you're a whiskey and beer drinking kinda guy, you probably don't have a great relationship with wine. And that's okay. Wine isn't for everyone. But it isn't just a chick beverage, either. If you're like me, wine is just something that's never been a viable option. Sure, you may have gotten tipsy during a wine tasting or two, but what if you don't know the basics? How are you supposed to dive in and enjoy the delicious chemical balance of fermented grapes without any real frame of reference?
Well fear not, fellow wine noobs. We got the basics covered for you right here. To prep this Wine 101 for Dudes guide, we spoke with Lauren Waters, the Senior Wine Education Manager at Diageo Chateau & Estate Wines. Lauren gave us the lowdown on everything from introductory wine selections to ordering tips to tannins and Grenache and so much more. Keep reading and get yourself up to speed, bucko!
Know What Noobs Like: Fruit Forward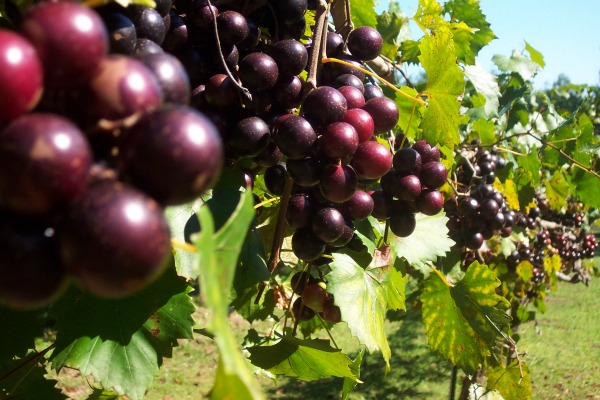 "People who are new to the wine category or haven't been dabbling in wine for that long, what they really love are wines that are really fruit-forward, and by that I mean that they've got tons of intensity and tons of fruit flavors and all types of fruit character in them and that they're pretty easy to drink."
Remember fellas, when it comes to wine, fruity is good.
Safe Bet: Red Blends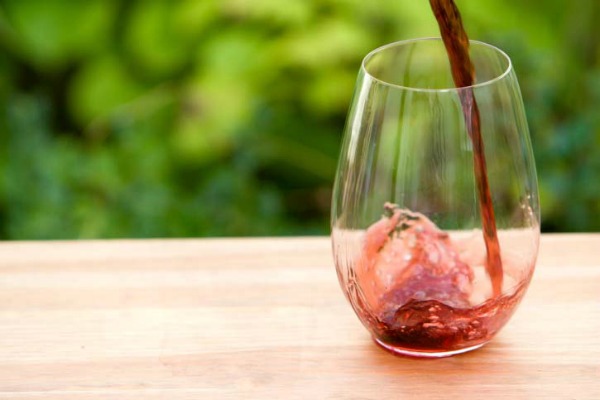 "Consider wines that aren't really heavy, either in tannin or acidity or all these other things that you might hear about; wines that are just basically easy to drink, easy to appreciate and easy to enjoy. To that end, we typically find ourselves looking towards California wines because they're more of a riper, more approachable style over all, so red blend."
Basically, if you're looking at a wine list and you're lost, reach for a California red blend. It's a nice, friendly, fruit forward introductory selection.
Put It in Neutral: White Wines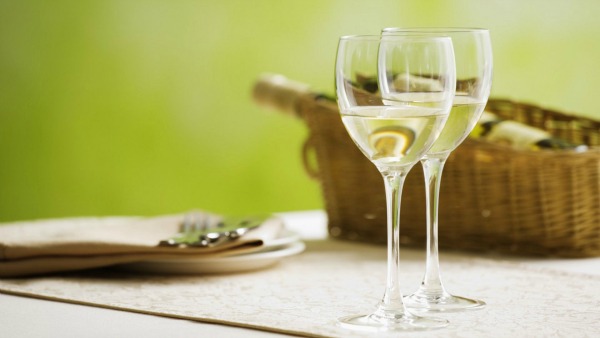 "In terms of white wine, I find that a lot of people like, especially when they're starting out, things that are more neutral. So they don't tend to like the really oaky chardonnays or things like that. They tend to like wines that have less oak character and less pungent flavors. Unoaked chardonnays are always a hit. Pinot Grigio is always kind of a neutral variety. Riesling is something that a lot of consumers that are new to the category tend to like because they tend to have a little bit of sweetness to the wine that makes them really easy to like."
So if you're not feeling fruit forward, you can always play it safe and go for a nice white. But how are you supposed to know which wine to reach for?
Know the Situation: Red vs. White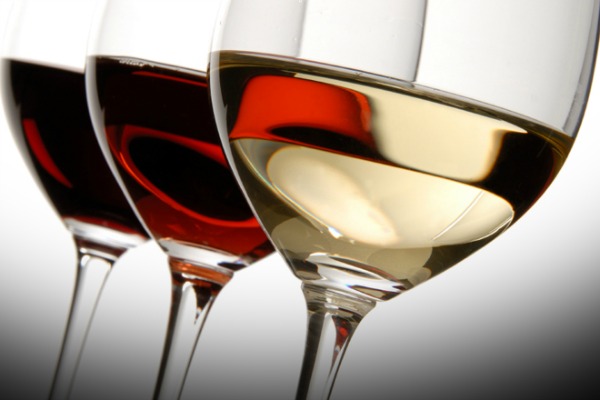 "The difference between red and white wine is really when and how you want to enjoy it. So really it's about the occasion. So if it's a really hot summer day or you're sitting by the pool or it's a beach day or something like that, you want something that's light and fresh and cool and can also quench your thirst. So that's a great time for a white wine. Also if you're out to dinner and you're having like a lighter food option, say you're having like fish tacos or something like that, white wine is really the perfect selection to go along with that. Speaking to red wine, red wines are typically served right around room temperature so it's not like that cool, thirst-quenching kind of feeling that you would get from a white wine which would be served cooler. So for red wines, I tend to think of them as more evening wines. You would pair them with bigger food items. So if you're out for dinner and you're going to have steak or if you're grilling BBQ or having stuff like that, your bigger profiles will go best with red wine."
So there you go. Look at you, big guy. You're ready to order the appropriate wine for the right occasion. But does this mean you gotta get all crazy about food and wine pairings? Nah, bro. Just do want you want!
There Are No Rules: Wine Pairing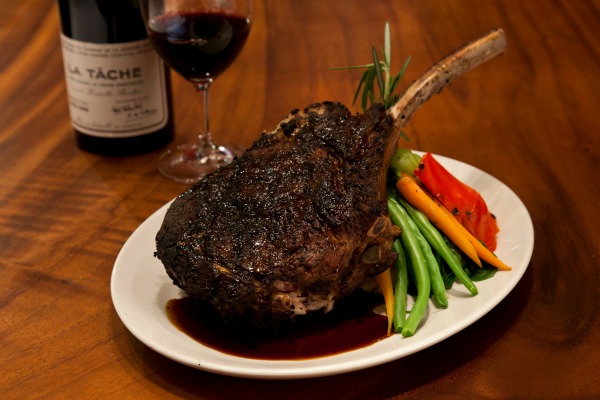 "I think the most important thing to remember about pairing is there are no rules. You don't have to follow any specific strategy like you can only drink white wine with fish or you can only drink cabernet with steak. All those rules are, in my opinion, silly. People need to find what they like. It's all about experimentation, it's all about discovery and it's all about how they meet social experiences with wine. What works for one person does not necessarily work for another person because everybody is different and wine overall is just such a subjective type of a topic so keep in mind, there are no rules. It's all about experimentation, discovery and finding what works for you."
So if you wanna pair your Sloppy Joe with a Sauvignon Blanc, just do your thing! Don't let some punk wine snob tell you what's what.
Facing Your Fears: Navigating a Wine Shop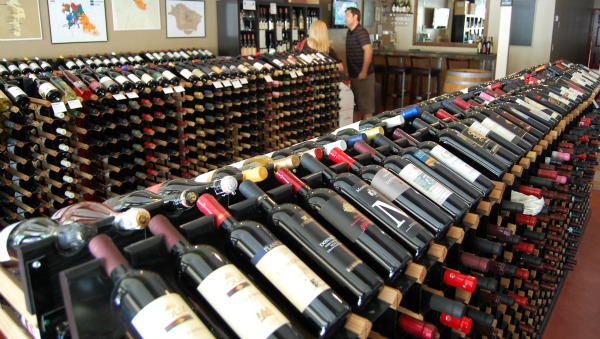 "First of all, it's totally overwhelming. You walk into BevMo and you're thinking, 'OK, where do I even start? There's like 15 aisles here. There's wines that range in price from $2.99 to $2,000, where do I even start?' It's good to have your price point in mind. Are you looking for a bottle that's $15 to $20? Are you looking to splurge and spend a lot or are you looking for a Wednesday night $10 bottle. Having a good kind of price point in mind is always a good way to start because that cuts the store probably into a fifth and you can really pinpoint the section that you're looking for."
Think about the occasion and don't be afraid to ask for help. It's still manly to ask for help in a wine shop. It's not like you're asking for map directions or anything.
"The guys that are walking in those aisles are paid to be there and help you. So if you can tell them 'Hey, I'm looking to spend $20. I'm having a bunch of friends over on Friday and we're going to do burgers after work on the grill. What do you recommend? Point me in the right direction. Give me three options.' It's always a good thing to use your resources.
Intimidation Be Damned: How to Dominate a Wine List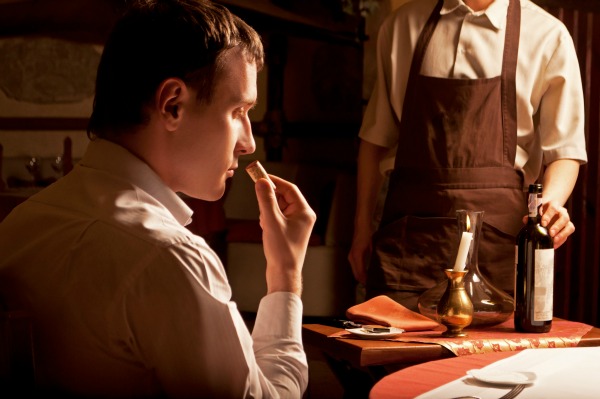 "Opening a wine list in a restaurant, especially if you're out on a date or you're with people that you work with or whatever, it can be a really scary experience. You're handed the list and all of a sudden you have this giant list of things that are probably written in multiple languages sitting in front of you and the only thing you can probably relate to is the dollar amount."
So what's a guy supposed to do?
"My recommendation when you're in a situation like that is to figure out how the wine list is set. Is it set by country or by label? Once you know how this particular wine list works, try to find some options in there that might fit what the group is looking for."
Think safe red blends. Chill whites. You know the drill. But what if you can't even say the name of the wine you want to order?
"Half the time, I feel like people pick the wine because they can say it. I mean I've done this. When I first started out with wine I was like, 'There's no way I'm ordering this wine because I can't say it and I don't want to sound like an idiot, so I'll take this wine even though I have no idea what it is but I can say it and at least I'll feel like I'm halfway intelligent.' So this is just a little trick – there's usually a number, or a bin number is what it's called, written next to the wine and the reason why the bin number is there is because it tells the server or the wait staff person where to find that precise wine. So when they go into the wine area, the wine cellar, whatever they have in that restaurant, each wine has a slot. So rather than saying 'I'll take the 2002 Châteauneuf-du-Pape from Chateau le Nerf' or some tough-twister name, you can just look for the number and say 'Bin 312' and they'll know exactly what you mean and you don't have to say it. If there's not a bin number listed, you can also just look for one word that you know how to say. So maybe you don't know any of those words but you know the vintage so you kind of point to it and say, 'We'll try this 2002, it should be pretty good.' Just try to find any kind of common ground."
Bam, there you have it gents. Act like you been there before with bin numbers, pointing gestures and vintage/year dropping.
Getting Started: The Stark Raving Collection and Sterling Vineyards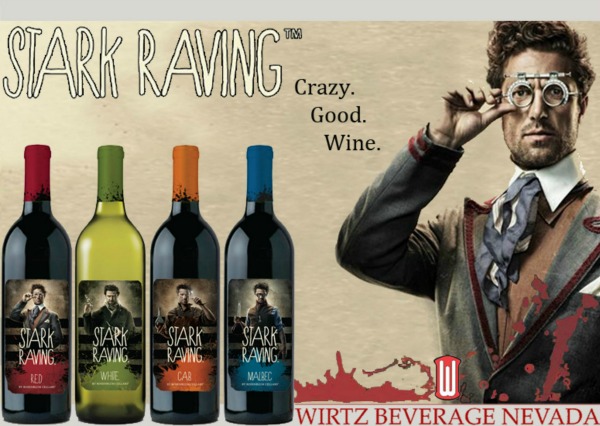 Lauren represents Diageo, and they have quite a few wine selections under their belt. The Stark Collection is a good place to start.
"In terms of recommendations from the Diageo portfolio, the Stark Raving lineup, to me is such an amazing lineup of wines because the wines are, first of all they're just freakin' delicious. The quality is really high, the packaging looks beautiful, so it's definitely a wine that you could bring to a party or rollup to a BBQ with and not have any qualms about how the wine looks. The red blend from Stark Raving is a killer wine, as well as the Malbec. The Malbec is from Argentina, from the Malbec region. That's also a really fantastic wine. In terms of white, the Sterling Vineyards Collection which is part of the Sterling Vineyards portfolio, has a wine called the Aromatic White which is fairly new out there and it's a blend. It's a white blend and as the name suggests. It's got really strong aromas and it's really a lovely kind of sipping wine on the palate that a lot of people tend to love so that's a really great wine. Also from that portfolio, the Sauvignon Blanc is a really nice wine too. It's light and clean and fresh and completely inoffensive in every single way but just really delicious.
So look at you, newly minted wine expert. You even have some specific selections to fall back on.
What's in an Age: Understanding Vintages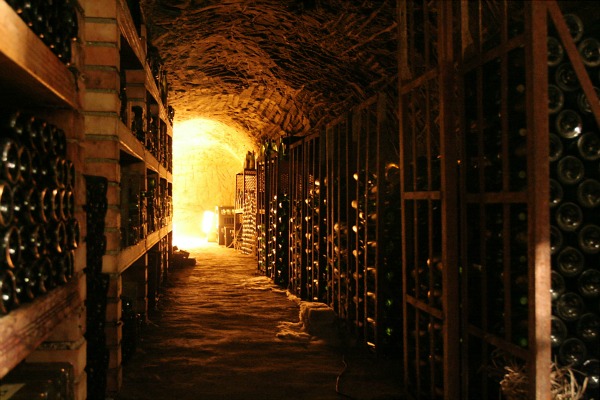 Have you ever wondered if there's a good rule of thumb about wine age?
"So here's the good news on that question. Over 90% of all wines produced are not meant to be aged. It's only the top tier of wine that we encounter that are either meant to be aged or can withstand aging, because there's a couple of components when you look at aging a wine. Does it have the necessary structural elements to age? So then you get into all those geeky things like does it have enough tannin? Does it have enough acid? Is the concentration there? Does it have enough stuffing to be able to age? But then the other question is, is it worth aging? If I put this wine in my cellar or in my coat closet in a dark corner (which is a really great place to keep wine if you don't have a cellar), if I keep this wine for five years and I open it five years later, is it going to be better? Is it actually worth aging it? So that's the question, but like I said, the good news is that most wines are meant to be drunk upon release."
So you're new to this wine thing, man. Don't worry too much about buying something that's old enough or aging something to make it better. Just pick a wine that you like and enjoy it.
Open This Baby Up: Understanding Decanting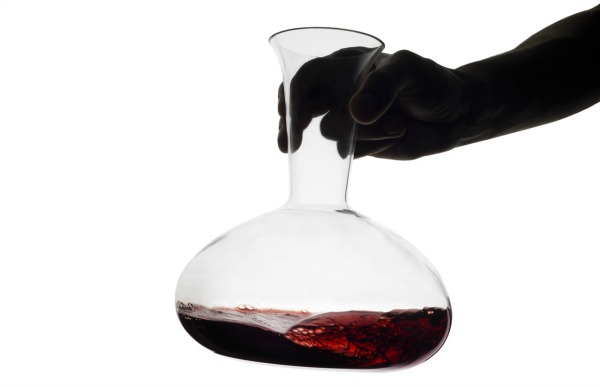 If you know wine connoisseurs, you've probably seen them decant wine before. Do all wines need to be decanted before being consumed?
"White wine, no. Sparkling wines, no. Red wines, sure. It's not really necessary by any stretch again for the great majority of wine. The reason why you would want to decant a wine is that it's super, super young. This could mean that the wine was just released, so it's got like really high tannin, it's really concentrated and you kind of want to open it up, so that's why you would decant. The other reason why you would decant is if a wine is really old and it's got lots of sediment and all kinds of things floating around in it. You'd want to decant to separate the particles from your glass because obviously nobody wants to drink a glass of wine that's got tons of things floating around. Those are the two reasons but sometimes it's fun, sometimes it's about the show. It doesn't really have to be just for quality. It can be just for the fun of it and just for the look of it. There's no doubt that when you do extra things like this, it starts to make it feel more special."
So if you want to show off and make it an experience, break out the decanter. Otherwise, just grab some glasses and get right to it.
Know Your Ingredients: What the Hell Is Tannin?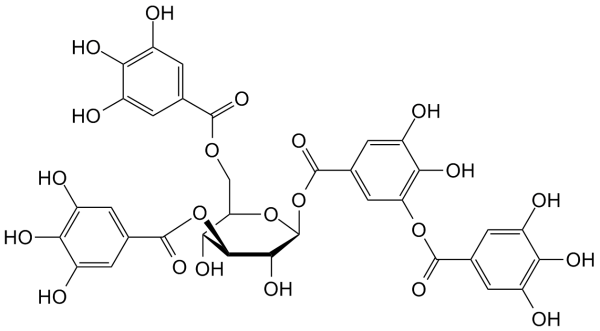 "Tannin is not just present in wine. It's present in a lot of different foods. Basically tannin is responsible for a dry sensation on the gums and the mouth. The best way to encounter tannin, if you're not sure exactly what it is, is to eat an unripe banana and you will get a full dose of tannin. You will never, ever, ever have to ask again what tannin means. And you'll probably never, ever want to try that experiment again."
In other words, it's "an astringent, bitter plant polyphenolic compound that binds to and precipitates proteins and various other organic compounds including amino acids and alkaloids." So there you go.
Know Your Ingredients: What the Hell Is Grenache?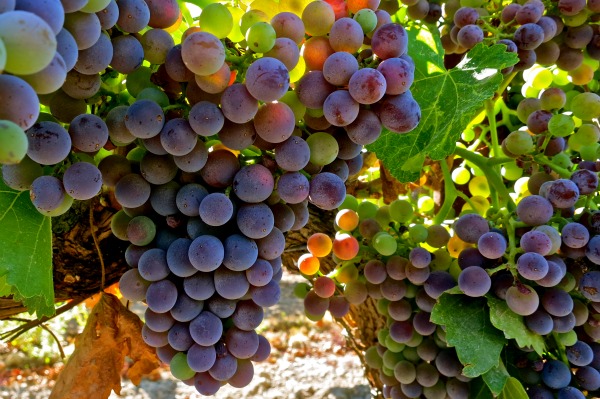 When I went wine tasting, the only thing I took away from it (other than mo wine, mo cheese, please) is that I really liked Grenache. I wonder why that is?
"Grenache is a low tannin varietal that's very intense and really fruity so we're back to one of my very first comments which is people love wines that are soft, intense and fruity, that is Grenache to a tee, so that's the reason why you like that wine and that's the reason why Grenache is typically found in most Californian red blends because it adds that element of fruitiness and it's just a really loveable, easy to appreciate grape and it translates in the wine. It's just plain delicious!"
We talked about the friendly approachability of the red blends. Based on my extra-limited wine tasting experience, you can't go wrong with a Grenache blend. Do it.
Going Green: The Fuss About Organic Wines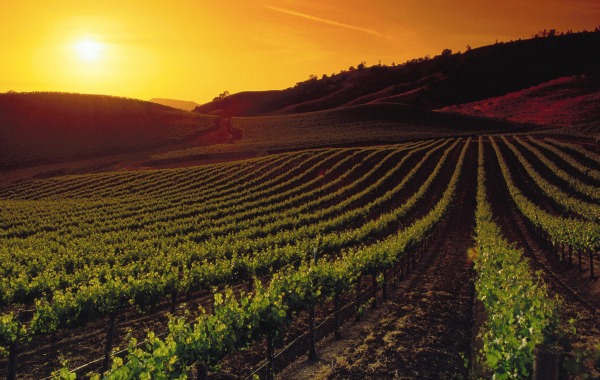 Wait, isn't all wine organic? What's all the fuss about?
"Well, that's a really interesting question. It's very similar to other food products in the way that the vineyards are farmed. So just like you could have organic strawberries that were grown without chemicals or pesticides or anything like that, the same thing can happen with vineyards which are basically grapevines. So they can be farmed conventionally, which is when the farmer has the ability to use any kind of fertilizer or chemical compound that's allowed by law. When you talk about organic, again it's very similar to other foods and other farming techniques. Organic would be minimal use of sulfur and all of the fertilizers and all of the protectants would be of an organic natural. So they wouldn't be using pesticides, they'd be using things that are natural."
Why So Serious: Just Have Fun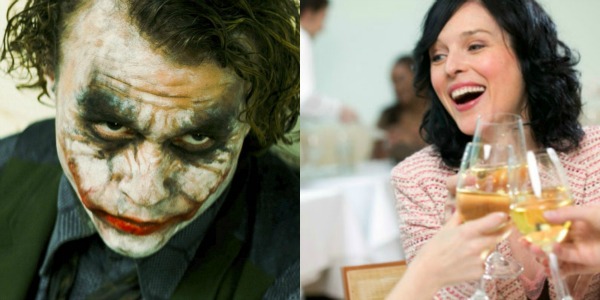 "Don't get bogged down on the details. Wine is, at its core, it's a social beverage. It's meant to be enjoyed. It's meant to be fun. So don't think you have to know everything about it. The most important thing is just ask questions. Ask questions to the waiter who brought you the wine list, to the salesman who's walking around in BevMo, just ask questions. There's absolutely nothing wrong with that."
Educating yourself is one thing, but you don't have to trip if you're not a wine snob. Stick to being snobby and dickish about single malt Scotch. That shit matters. Wine is a playful beverage. Just have a good time, dude!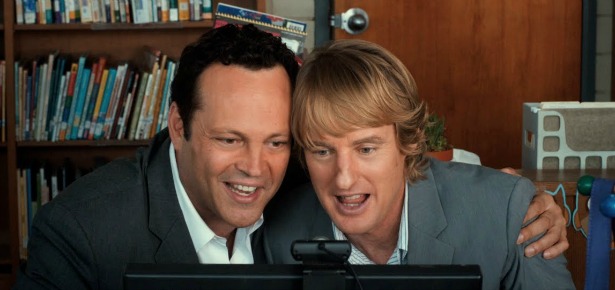 Last night, our good friends at AXE Hair sent us out to Westwood for the premiere of The Internship, a new comedy with a familiar funny formula – lots of Vince Vaughn and Owen Wilson. The Wedding Crashers duo reunites under less raunchy circumstances this time (the film is rated PG-13 after all), but the results are the same. These two guys can carry a film.
But they almost don't have to. The story is solid. The dialogue is witty. The supporting characters shine. And the overall positive sentiment that wraps itself around the entire film is infectious and welcome. It's like a warm blanket that may be a bit worn, but it's familiar, comfortable and effective. There's a lot of feel good in this film.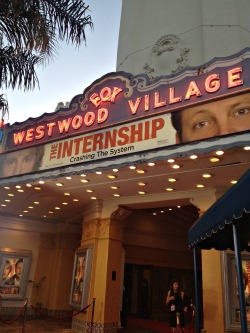 Vaughn and Wilson play two down on their luck sales guys who find themselves out of work and looking for their next big career opportunity. After discovering that Google was voted the best place to work in America, the two buddies set their sights on a competitive internship program that pits them against some of the brightest young minds in the country. The prize is a full-time position with the search engine giant.
The film can feel like a two-hour infomercial for Google at times, but the heavy-handed product/corporate philosophy placement is tolerable. Google's playfully progressive Mountain View headquarters serves as the backdrop for a story that takes some time to unfold, but stays well-paced and punchy throughout.
The Internship is sweet to the point of sappy, but never saccharine. It all plays out like some throwback 80s flick, with solid one-liners, lots of life lessons, a killer montage and plenty of Flashdance references.
This is a job well done by Night at the Museum director Shawn Levy and the script is way funnier than the previous Vince Vaughn and Jared Stern effort, The Watch. If you accept the light ride, embrace the teaching moments, get over the product placement and just sit back and enjoy the laughs, this is two hours well spent.
The Internship hits theaters on June 7.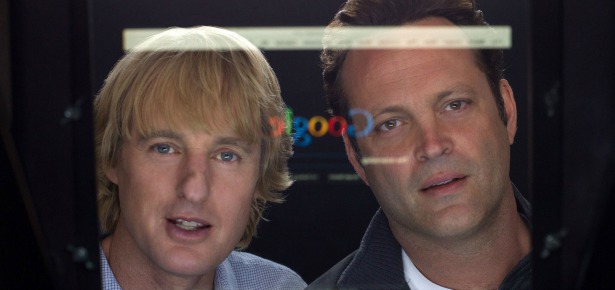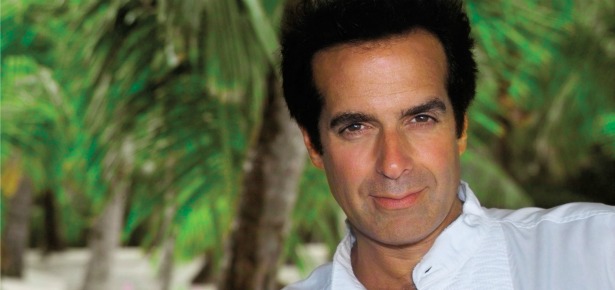 David Copperfield is the most celebrated magician/illusionist/entertainer guy of our generation. He's had a career that's spanned nearly four decades. Copperfield started doing magic at the age of 10. At age 12, he was the youngest person ever to be admitted in the Society of American Magicians. From 1977 to 2001, Copperfield hosted 20 different TV specials. These specials earned 21 Emmy Awards out of 38 nominations. Copperfield has disappeared everything from a Ferrari, to a Learjet and even the Statue of Liberty. One thing that hasn't disappeared, though, is Copperfield's ability to make bank.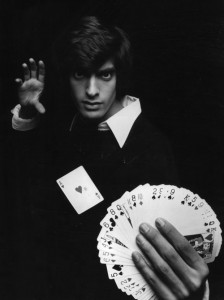 Forbes has dubbed Copperfield the most commercially successful magician of all time. His shows have grossed more than $3 billion, which, by the way, is the highest gross of any solo entertainer in history. Yeah, no big deal. Throughout the 2000s, Copperfield appeared frequently on the Forbes Celebrity 100 List. Dude was paid $60 million is 2001, $55 million in 2003, $57 million in both 2004 and 2005 and he took in $30 million in 2009. Oh, and he still performs more than 600 shows per year at the MGM Grand.
So what does a guy do with that kind of scratch? Well, attracting French and German supermodels isn't a bad start. But how about investing in a nice vacation home? Some place where you can get away from it all when you're not performing non-stop throughout the year.
Well a simple vacation home wouldn't be David Copperfield's style. Instead, Copperfield purchased an entire chain of 11 islands in the Bahamas. Mucha Cay is Copperfield's home away from Vegas. Dubbed the islands of Copperfield Bay, this is the type of place where the co-founder of Google wants to get married (Sergey Brin in 2007). Mucha Cay is a 700-acre stretch of sugar sand, lush green paradise. The 11 private islands are located about 85 miles from Nassau, Bahamas. There's a private airstrip that shuttles posh visitors in where there are accommodations available in five extra-luxurious guest houses. The rates aren't cheap though, my friend. We're talking $37,500 a day for up to 12 persons with a four-night minimum.
But hey, you don't have to be on the Forbes Celebrity 100 List to visit the Bahamas. It's actually a pretty easy spot to get to. The Ministry of Tourism needed an ambassador to promote travel to the Bahamas, and David Copperfield was a solid choice. In the interview below, I chat with Copperfield about his career, keeping his act fresh and the rejuvenating properties of traveling to the Caribbean in general and Bahamas in particular.