Tis The Season For Some Spirits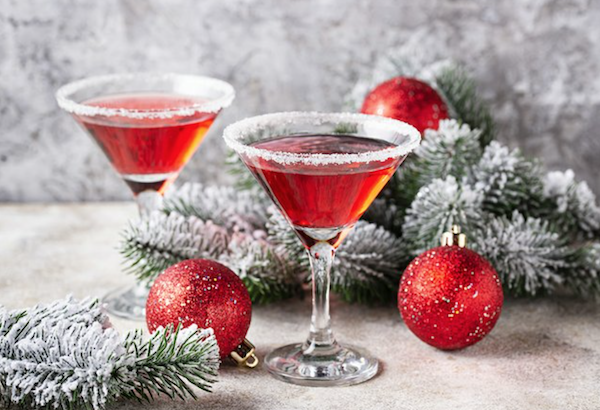 Looking for some great cocktails, beers, hard seltzers and some new drinks this holiday season? We got you covered. Check out these drinks and cocktail ideas below. Please remember to celebrate responsibly.
Smirnoff Seltzer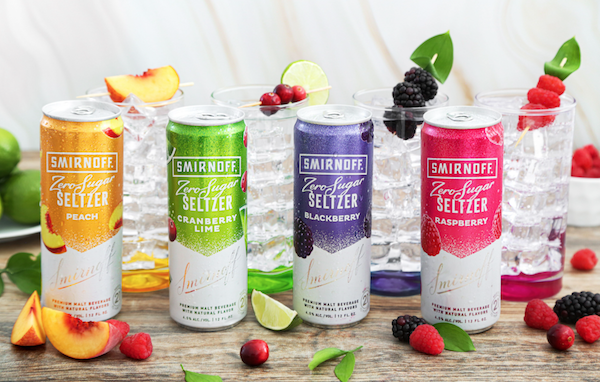 Smirnoff celebrated the launch of Smirnoff Seltzer's two NEW 12-packs that have 8 AHHH-mazing flavors that you're sure to fall for! With the packs delivering delicious flavors like Black Cherry, Peach, Raspberry and Cranberry Lime while having just 90 calories and ZERO SUGAR, they're perfect for any at-home drinking occasion. Smirnoff Zero Sugar Seltzer Core and Fall Variety packs are available in stores nationwide wherever Smirnoff RTD is sold (at a suggested retail price of $15.99).
SMIRNOFF WINTER CRANBERRY MIMOSA
INGREDIENTS
1 oz Smirnoff No. 21 Vodka
2 oz. Cranberry Sorbet
3 oz. Prosecco
DIRECTIONS
Add cranberry sorbet into a flute glass.
Pour 1 oz Smirnoff No. 21 Vodka over the sorbet
Top with prosecco and sugared cranberries.
BULLEIT BOURBON CRANBERRY OLD FASHIONED
INGREDIENTS
Bourbon Soaked Cranberries
2 oz dried cranberries
4 oz Bulleit Bourbon
1 cinnamon stick
Cranberry Old Fashioned
Ice
1 ½ oz Bulleit Bourbon
½ oz infused Bulleit Bourbon, from the dried cranberries
1 spoonful soaked cranberries
1-2 strips orange zest
2-3 drops orange bitters
1 tbsp simple syrup, or to taste
Orange wedges, for garnish
DIRECTIONS
Bourbon Soaked Cranberries
Add the cranberries, bourbon and cinnamon stick to a sealable glass container. Give it a stir and let the mixture sit on the counter for 1 day.
Remove the cinnamon stick and put the bourbon cranberries in the refrigerator.
Keep up to 1 month, refrigerated
Cranberry Old Fashioned
Fill a glass with ice.
Add the bourbon, infused bourbon, some of the bourbon cranberries, orange zest, orange bitters, stir the cocktail and taste.
If needed, add sugar syrup a little at a time until the cocktail is sweetened to your liking.
Garnish with two orange wedges.
SMIRNOFF GREEN APPLE CIDER
INGREDIENTS
1.5 oz. Smirnoff Green Apple
2.5 oz. Apple Cider
2 oz. Club Soda
DIRECTIONS
Rim a cocktail glass with caramel and crushed graham cracker.
Add the Apple Cider and Smirnoff Green Apple into a cocktail shaker with ice.
Shake and strain into a glass with ice.
Top with Club Soda and garnish with an apple slice.
BULLEIT RYE HOT TODDY
INGREDIENTS
1 ⅓ oz Bulleit Rye
4-5 Cloves
1 Lemon Twist
1 Cinnamon Stick
¼ Lemon Juice
1 tbsp demerara or fine brown sugar
Hot water
DIRECTIONS
To begin, fill up the glass, mug or favorite YETI rambler with fresh boiling water.
While the mug is warming up, cut a lemon twist and stud it with cloves.
Next, throw out the water in the mug and add fresh boiling water.
Add 1 bar spoon of demerara or fine brown sugar and stir to dissolve.
Add lemon and clove garnish, ¼ oz lemon juice, cinnamon stick, and stir.
Finally, add 1.3 oz of Bulleit Rye and stir a final time.
MAPLE GINGER MOSCOW MULE
INGREDIENTS
1.5 oz Smirnoff No. 21 Vodka
4 oz Ginger Beer
1 tsp maple syrup
3 tsp Fresh grated ginger
Apple slice
Fresh ginger slice
Cinnamon Stick
DIRECTIONS
Combine Smirnoff No. 21 vodka, chilled ginger beer, and maple syrup along with grated ginger in a copper mule mug.
Stir to combine and garnish with an apple slice, fresh ginger slice, and a cinnamon stick.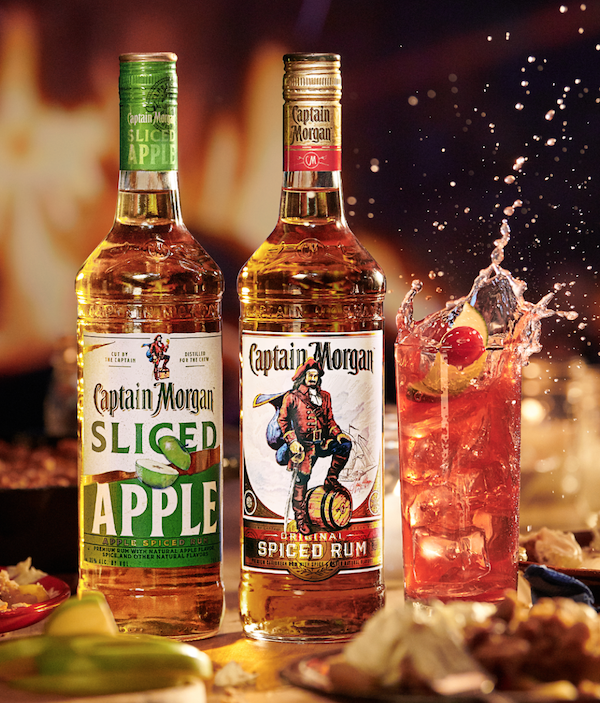 Captain and Ginger
·         1.5oz Captain Morgan Original Spiced Rum
·         4oz Ginger Ale or Ginger Beer
·         Mint Sprig
·         Lemon
Directions:
1.       Muddle mint and lemon in the bottom of a tall glass.
2.       Add ice, Captain Morgan Original Spiced Rum and Ginger Ale.
3.       Garnish with mint sprig and lemon wheel, stir and serve.
Related Posts
| | | |
| --- | --- | --- |
| | Print article | This entry was posted by Art Eddy III on November 29, 2020 at 4:20 pm, and is filed under Lifestyle. Follow any responses to this post through RSS 2.0. Both comments and pings are currently closed. |
Comments are closed.