Art Eddy III
This user hasn't shared any biographical information
Jabber/GTalk: Art Eddy III
Posts by Art Eddy III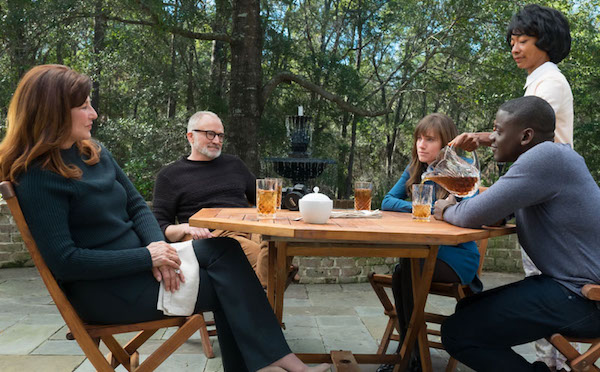 One of the most talked about films in recent years has been Get Out. Next week the movie comes out on Blu-ray and you can win it here at MANjr. When Chris (Daniel Kaluuya), a young African-American man, visits his white girlfriend's (Allison Williams) family estate, he becomes ensnared in the more sinister, real reason for the invitation. At first, Chris reads the family's overly accommodating behavior as nervous attempts to deal with their daughter's interracial relationship, but as the weekend progresses, a series of increasingly disturbing discoveries lead him to a truth that he could have never imagined. This speculative thriller from Blumhouse (producers of The Visit, Insidious series and The Gift) and the mind of Jordan Peele (Key & Peele) is equal parts gripping thriller and provocative commentary.
Some of the special features include:
Digital Copy of Get Out
Includes UltraViolet
Alternate Ending with Optional Commentary by Writer/Director Jordan Peele
Deleted Scenes with Optional Commentary by Writer/Director Jordan Peele
Unveiling the Horror of Get Out
Q&A Discussion with Writer/Diretor Jordan Peele and the Cast
Feature Commentary with Writer/Director Jordan Peele
Alternate Ending with Commentary by Writer/Director Jordan Peele
Deleted Scenes with Commentary by Writer/Director Jordan Peele
To win tweet me HERE. A winner will be chosen at random. Good luck!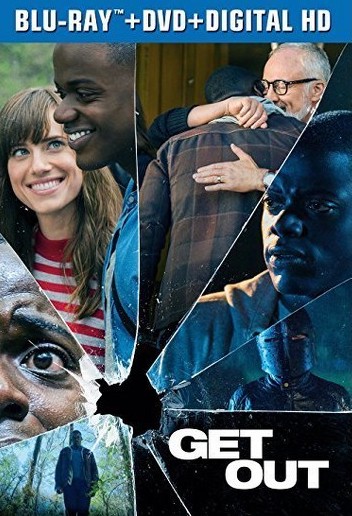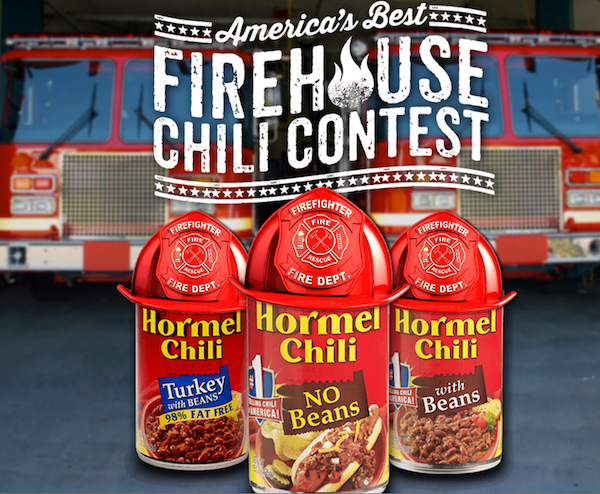 Do you like chili? How does your recipe stack up with other recipes? When it comes to firehouse kitchens, chili recipes are always a favorite. That's why this summer, Hormel Chili is partnering up with the National Fallen Firefighters Foundation to highlight the under appreciated cooking talents of firefighters across the country, while also giving them a chance to win $10,000 for their station!
Through "America's Best Firehouse Chili Contest," active firefighters can visit www.hormel.com/firehousechili starting today, to submit their chili recipe for a chance at the grand prize. Recipes submitted to the site will be judged by retired NYC firefighter and host of the cooking show, "Firehouse Kitchen," Ray Cooney. Ray will be looking for originality, potential of flavor (flavor profile) and inspiration behind each recipe submission, to narrow the field down to the top 10. Once the top 10 recipes are selected, America will then have the chance to vote for the top 3, who will be flown to NYC to compete in a live chili cook-off for a chance to win $10,000 for their station!
In addition to contestant prizing, Hormel Chili will also be honoring the NFFF with a $20,000 donation to support their efforts.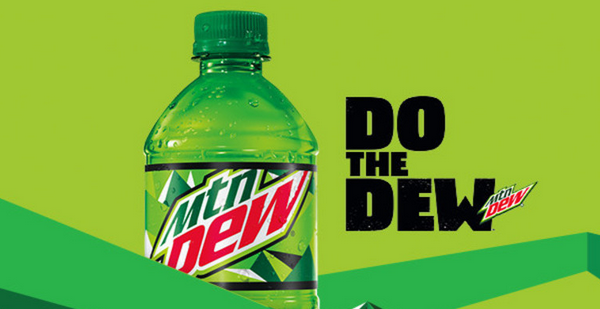 There is some very cool news from the gaming world. Mtn DEW is getting into the action too. Mtn DEW is partnering with premiere PC gaming rig manufacturer, Origin PC and CEO Kevin Wasielewski, to create the most badass custom DEW Super Rig on the market – all through a user-influenced Twitch series.
The exact specs and details of the build will be decided by Twitch users! During an 8-week Twitch livestream on DEW's Twitch channel, users will help determine the specs of the PC through commenting and voting in polls.
Every episode in the 8-part series—complete with guest appearances from pros, top gaming hosts, and industry insiders—will highlight a core gaming rig component from the Super Rig which users can influence (i.e.: graphics card, motherboard).
Notable Twitch influencer hosts include:
MightyMouseUFC
Optic Di3sel
Kevin Wasielewski from Origin PC
Zombiunicorn
Dyrus
Koozyl
Jeff Cannata
Christian Spicer
Twitch users will also get prizes by commenting and participating.  Example prizes include custom headsets, keyboards, DEW merch and more. The series launches on May 31st and will publish weekly until June 19, when the gaming PC will be completed. Each session will be hosted by DEW's Twitch Game Fuel host David Miller and will last two hours. Even better, DEW will give the PC away to one lucky Twitch user once it's done (est. value of $50K)!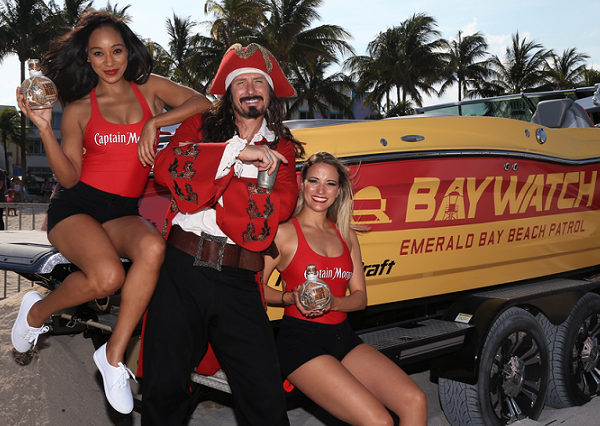 This past weekend Captain Morgan traveled to Miami to meet the cast and crew of Baywatch at the official red carpet premiere. Select stars and producers were seen sipping the newest addition of the Captain Morgan family – Captain Morgan LocoNut, a delicious coconut shot – while fans watched the red carpet action on the beach.
The red carpet and VIP tent served LocoNut cocktails in real coconuts to the cast and crew, which many enjoyed in between their takes down the red carpet. At the VIP after-party, guests could also enjoy LocoNut shots and Morgan Mule cocktails.
Captain Morgan LocoNut is making a big splash this summer, just like the long-awaited release of the Baywatch movie. The stars were excited about the bottle, which is shaped and smells like a coconut, and the delicious taste that's basically summer in a bottle.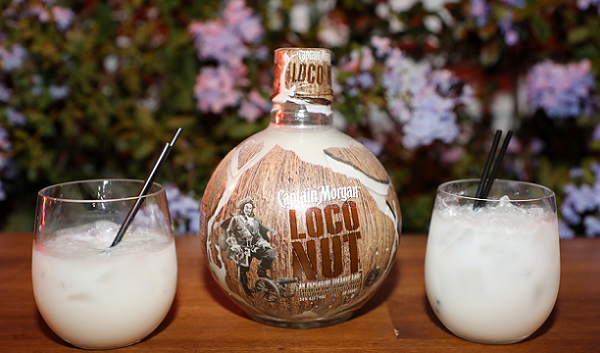 Locojito
1½ oz. Captain Morgan LocoNut
6 Fresh Mint Leaves, plus 1 sprig to garnish
3 oz. Coconut Water
Muddle mint in the bottom of a tall glass. Add coconut water and LocoNut and stir to combine. Add ice to fill and garnish with a sprig of mint.
Red Suit Ready
1½ oz LocoNut
1½ oz Coconut Water
¾ oz Captain Morgan White Rum
1½ oz Strawberry Daiquiri Mix
¾ oz Water
Combine LocoNut and coconut water. Stir to combine. Separately, combine Captain Morgan White Rum, strawberry daiquiri mix, and water. Stir to combine. Fill a plastic freezie sleeve halfway up with strawberry daiquiri mixture. Top with LocoNut mixture and freeze overnight before serving.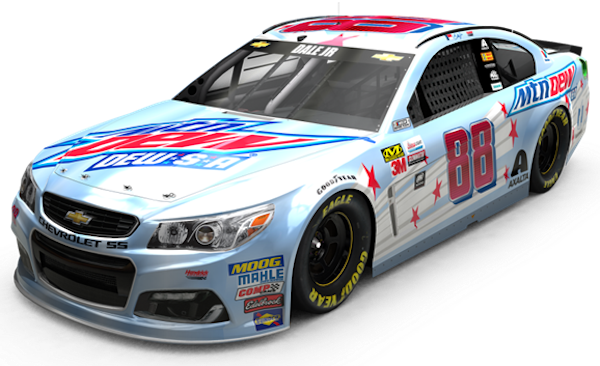 Some cool news coming from the racing world. To celebrate America's favorite summer holidays, Mtn Dew is teaming up with decade-long partner Dale Earnhardt Jr. for his final racing season to celebrate America and introduce a new flavor that is sure to be the go-to drink for any summer gathering: DEW-S-A.
To celebrate DEW fans' flavor-mixing experiments on social media, DEW-S-A was created from a combination of three fan favorite flavors: Code Red, White Out and Voltage to make it a red, white and blue summer across America. What better way to promote this new product than with an infomercial starring "pitchman" Dale Jr.– and a fully functioning 1800 call-in number – 1-877-DEWSA-88 – for fans to purchase the product!
Coming up this weekend at Kansas Speedway on May 13, there will be a special Mtn Dew DEW-S-A paintout on Earnhardt's No. 88 Chevrolet SS. Red, white and blue in-store displays across the country will feature the same bold star-spangled graphics, but will be easier for fans to see than the paintout on Earnhardt's Hendrick Motorsports car as it zooms by at nearly 200 mph.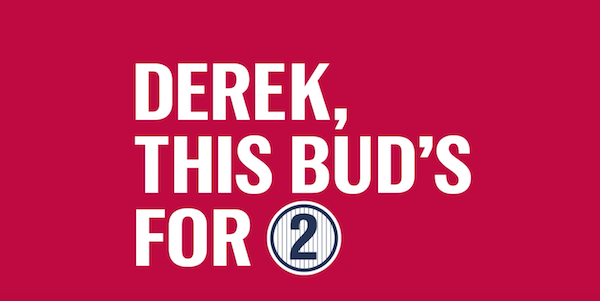 Many Yankee fans are looking to go Sunday's game in the Bronx as the Yankees retire Derek Jeter's number. To celebrate and honor one of America's most beloved baseball players, Budweiser, the official beer of MLB, created a tribute video in advance of Sunday's ceremony to raise a cold one to Jeter's iconic number.
The emotive video, titled "This Bud's For 2,"portrays how New York City is forever changed because of Jeter's commitment to the game, the city and its fans. The 2-minute long video takes baseball fans and New Yorkers alike on a journey to experience what the city would look like with the number two missing from iconic landmarks and back drops (think the clock on the Flatiron building, the 2 train, 2nd Avenue, etc.).
After Jeter watched the Bud video, he noted: "I'm honored MLB and Budweiser chose to celebrate my jersey retirement this way, and I'm really looking forward to being back at Yankee Stadium this weekend."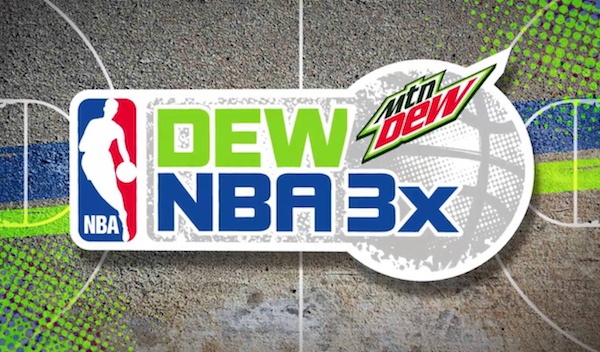 Sure the NBA Playoffs are still going on, but we all need more basketball in our life. Thankfully the NBA and Mountain Dew will tip off the second iteration of Dew NBA 3X – a national elite 3×3 basketball competition tour – on Saturday, May 13 in Chicago.  This year's basketball competition tour will feature some of FIBA's top 100 globally ranked players and make stops in six NBA markets throughout the summer – with the winning teams from each city qualifying for the 2018 USA Basketball 3×3 National Tournament.
The tour builds on the growing excitement for the 3×3 platform, which will soon be evaluated for inclusion in the next Summer Olympics.
Following Chicago, Dew NBA 3X will visit Miami (June), New York City (June), Washington D.C. (July), San Francisco (Aug.) and finally, Los Angeles (Sept.), where local market winners will compete in the tour's championship rounds.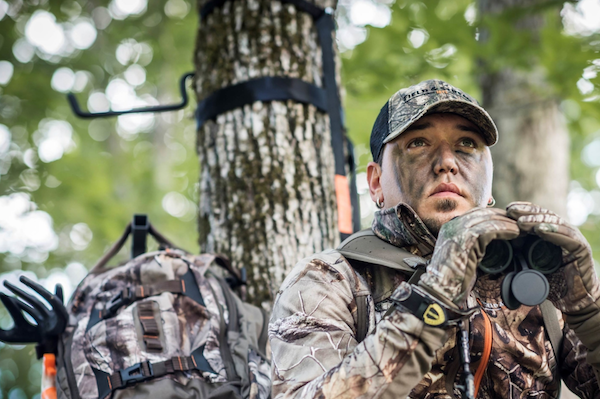 Peanut butter and jelly. Beer and wings. Somethings just pair well together. This can be said of Jason Aldean and Field & Stream. The Country Music Hall of Fame and Museum will explore the life and career of Jason Aldean, two-time and reigning Academy of Country Music Entertainer of the Year, with the exhibition Jason Aldean: Asphalt Cowboy, presented by Field & Stream, opening May 26.
Aldean has helped define today's country music with his wide-open sound. The exhibit will showcase the early encouragement Aldean received from both parents, his move to Nashville, his struggle to get his music heard and his groundbreaking success with an independent record company. Running until November 5, Jason Aldean: Asphalt Cowboy will also include childhood mementos, memorabilia from Aldean's early career, stagewear, guitars, awards, photos and more from his personal collection.
"In 'Asphalt Cowboy' Jason sings about running underneath the stars on a ride that won't let him go," said museum CEO Kyle Young. "Years of touring across the country, burning up the asphalt, have led him to country music superstardom on a ride that's far from over. We are pleased that he will join Luke Bryan, Miranda Lambert, Blake Shelton, Taylor Swift and Carrie Underwood among the contemporary artists we have featured in special summer exhibits examining country music in the twenty-first century."
"I could not be more honored to have an exhibit at the Country Music Hall of Fame and Museum," said Aldean. "To look around the space and see my personal heroes and artists who helped shape country music is a surreal feeling. To be a part of a legacy like this really is a dream come true."
Field & Stream, a specialty outdoor retail and product brand owned and operated by DICK'S Sporting Goods, is sponsoring the exhibit to enable country music fans and outdoor enthusiasts from all over the country to get a closer look at one of the most iconic country music artists in the industry. Aldean has been a Field & Stream spokesperson since 2016.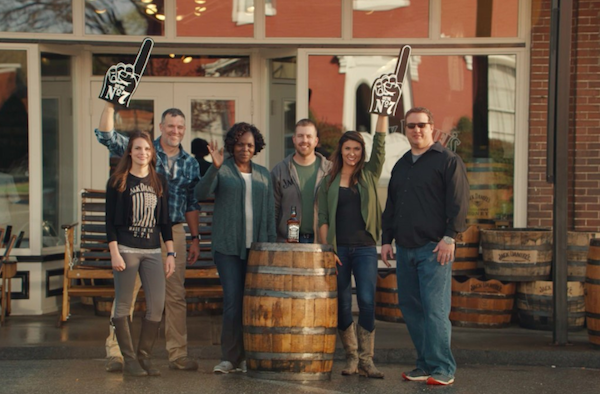 While the NBA playoffs are going on some cities and towns hope and dream for an NBA franchise to settle in their town. Two requirements of hosting a successful sports franchise are room for an arena and a wildly passionate fan base. And the people of Lynchburg, Tennessee, home of Jack Daniel's, believe they have those things and more. So they'd like to ask the NBA to bring a team to their great city. Or, town, rather.
In "Lynchburg Lights" – a new spot from Jack Daniel's, Lynchburg puts that request to the NBA. Sure, Lynchburg only has 572 residents, but what they lack in size they make up for in heart. And while its residents admit their collective basketball skills could use some work, Lynchburg knows through and through what it takes to build and grow a franchise. Just look at what they've done with Jack Daniel's.
The video highlights the unassuming town, workers at the distillery rolling a barrel of their prized product, and the actual residents of Lynchburg politely making their point to the NBA. The voiceover tees up Lynchburg's dream to have their very own NBA team as a way to bring a little excitement to their corner of the world. A scale model of a basketball arena appears, and television sportscaster and former NBA all-star Bill Walton makes a cameo, clearly shocked by the idea. After all, Jack Daniel's is the most exciting thing about Lynchburg, TN. For now.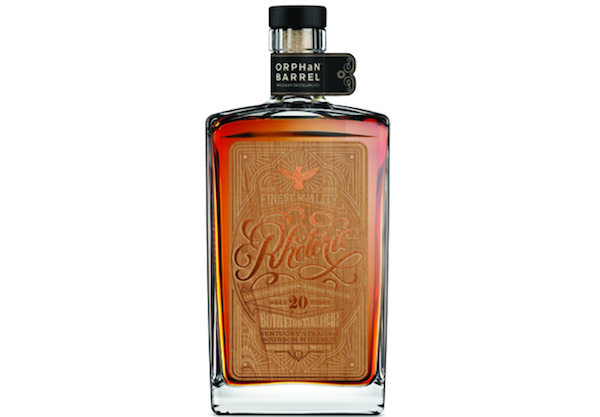 If you are looking to treat yourself right and are looking for a fantastic bourbon you should check out the latest from Orphan Barrel Whiskey. It is the Rhetoric 23-Year-Old Kentucky Straight
Bourbon Whiskey is the tenth release from the Orphan Barrel Whiskey Distilling Company and the fourth in the Rhetoric series of progressively aged whiskeys. Aged three years longer than the first release, it is slightly more mature and carries a higher proof. The whiskey will continue to be progressively aged and re-released annually at a year older, allowing whiskey aficionados to collect the series and compare the whiskeys side-by-side.
An intricate gold label features a hummingbird rising above chaos and confusion to find clarity and reason. The background, reminiscent of the oak barrels in which the whiskey aged, will grow deeper in color as Rhetoric is released each year.
Beginning with juicy dried fruit and just a hint of leather, Rhetoric 23-Year-Old tastes of rich, smooth coffee, dark chocolate, anise and cracked nuts. The finish is long with oak and a touch of smoke.