Art Eddy III
This user hasn't shared any biographical information
Jabber/GTalk: Art Eddy III
Posts by Art Eddy III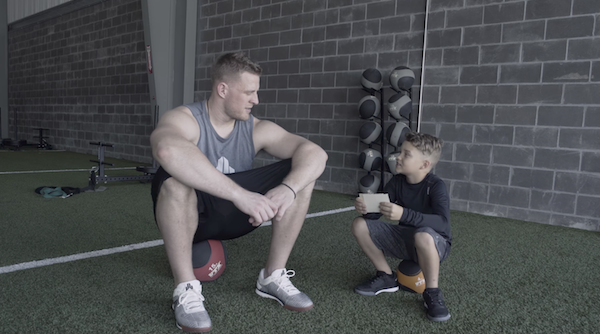 J.J. Watt not only makes a name for himself on the field, but as we all saw his efforts to raise money for the city of Houston we all are rooting for him. As we know he gets into the heart of his current season, he continues his busy fall with the announcement of his newest collaboration with Reebok, the Reebok x J.J. Watt Agility Pack.
The white and silver colorway of the Agility Pack is an homage to the annual "white out" game in Houston, where the players wear all-white uniforms and the fans match in kind with white t-shirts. Everyone from kids to adults alike are able to participate in this tradition of unity and support of the team.
The JJ II Agility Pack will be available on Friday, September 29 for $99 exclusively in Academy Sports + Outdoors stores, on Academy.com and on Reebok.com.
As part of the launch of the Agility Pack, J.J. sat down for a lighthearted and honest interview with 7-year-old Houston superfan Braxton who tested some of Watt's agility in handling tough questions.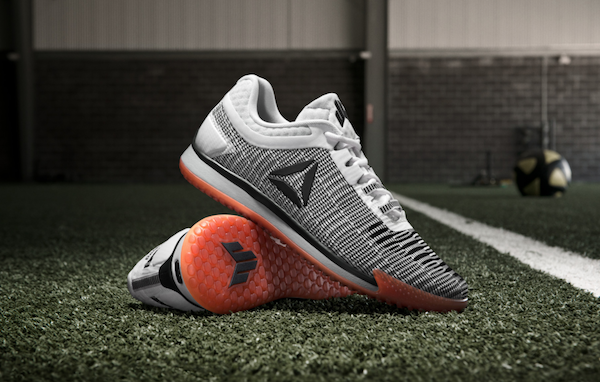 The JJ II was built from the ground up to provide the versatility to attack any training session with the same maximum intensity as Watt does himself. The JJ II also pushes the boundaries of technical innovation to withstand Watt's intense workout regimen, with features of this cutting-edge training shoe including:
• Unmatched Traction - Graded lug pattern for a strong, responsive grip
• Ultimate Security - Webbed lacing system provides surefooted support
• Uncommon Cushion - Innovative technology provides security and comfort
• Relentless Ventilation - Lenoweave upper provides ultimate breathability
"What I love about the JJ II is that it's so versatile in the weight room," said Watt. "You can do any type of workout with it, but then you can also – right after the gym – go out and wear it on the streets. It's the best performance shoe I've ever worn."
A Reebok athlete since 2015, J.J. Watt has continued to grow and develop into one of the most dominant defensive forces in the game, relaying that energy into a partnership that inspires fans everywhere with dedication and work ethic on and off the field.
For additional information and to view the full Reebok x JJ Watt footwear and apparel collection please visit Reebok.com/JJWatt.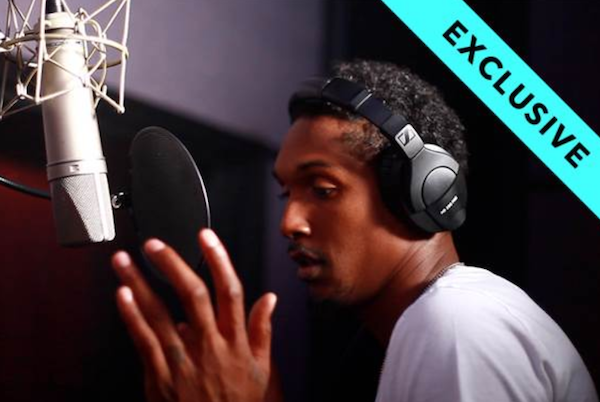 Lou Williams plays in the NBA and is looking to take his talents to the music industry. Lou Williams has taken his talents to the recording booth, releasing his debut project - T.A.T.N.W. (The Album That Never Was) today exclusively with global music and entertainment platform, TIDAL. Released under the stage name, Lou Will, this 13-track album steps into the life of the rapper/NBA player, with tracks produced by Honorable C-Note, Jahlil Beats, J Reid, J Rod, Fonzie and Lil C; as well as features including Jadakiss, Quez of Travis Porter, Mitchelle'l and new songstresses Imani Falana and Talea. The Album That Never Was was created surrounding an on-going joke amongst friends regarding Lou constantly putting hours into the studio making great music and never releasing it. His leading single At Easefeaturing arguably one of the best hip-hop artists alive, Jadakiss, really shows Lou Will's lyrical and story-telling capabilities. This album is sure to prove Lou's true raw talent and is set to wow every listener.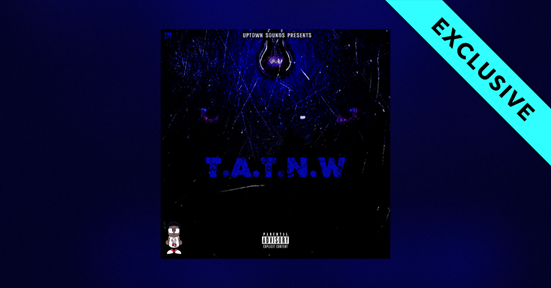 Lou Will also teamed up with TIDAL to exclusively release a behind-the-scenes video entitled, "Piece of Mind: T.A.T.N.W. Edition" that dives into the making of the artist's debut project.
Fans can listen to the album and watch the video at TIDAL.com/LouWill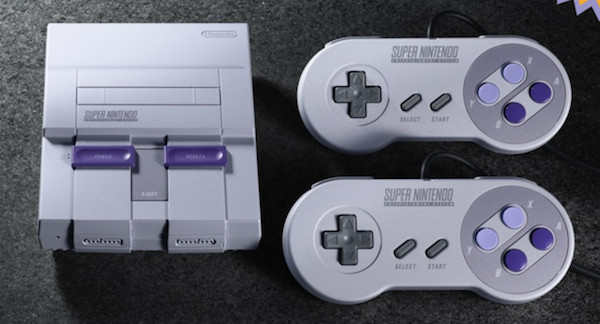 Guess what is coming back to stores? It is the Super Nintendo Entertainment System: Super NES Classic Edition. It has the same look and feel of the original system just smaller and comes pre-installed with 21 games:
• Contra III: The Alien Wars™
• Donkey Kong Country™
• EarthBound™
• Final Fantasy III
• F-ZERO™
• Kirby Super Star™
• Kirby's Dream Course™
• The Legend of Zelda™: A Link to the Past™
• Mega Man® X
• Secret of Mana
• Star Fox™
• Star Fox™ 2
• Street Fighter® II Turbo: Hyper Fighting
• Super Castlevania IV™
• Super Ghouls 'n Ghosts®
• Super Mario Kart™
• Super Mario RPG: Legend of the Seven Stars™
• Super Mario World™
• Super Metroid™
• Super Punch-Out!!™
• Yoshi's Island™
Given this stellar lineup, the most difficult aspect of the system will be deciding which one of these games to play first. Each and every one is a classic, and they cover so many different genres. Fans of fighting games, action-adventure games, platformers and massive RPGs all have something to get excited about. And with Star Fox 2, which has never been released outside of this collection, even the most die-hard and dedicated Nintendo fans will have something to play for the first time.
While playing all these retro games is nostalgic and fun, Super NES Classic Edition comes with some modern conveniences that enhance the overall game-play experience. By using the easy-to-use Rewind feature, you can replay challenging sections by rewinding about a minute or more based on the type of game and your last suspend point. (Up to four suspend points can be saved for each game.) To add a little visual flair, you can even wrap a cool border around your game with the new Frame feature. Some of the frames change color based on the game being played.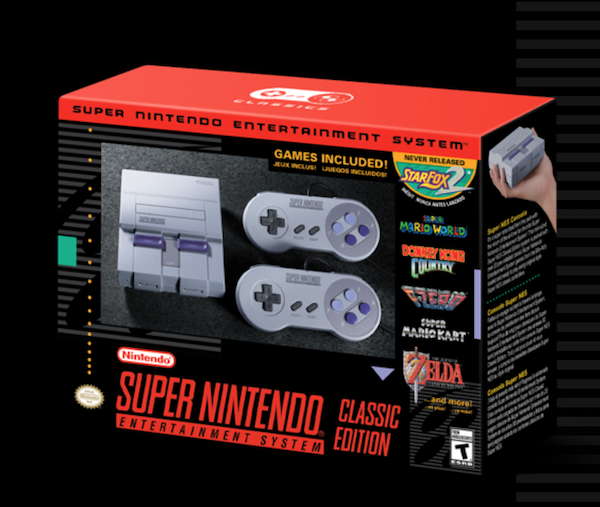 Included with Super NES Classic Edition are one HDMI cable, one USB charging cable with AC adapter and two wired Super NES Classic controllers, perfect for playing multiplayer games. Some of the games with multiplayer options include Street Fighter II Turbo: Hyper Fighting, Super Mario Kart, Contra III: The Alien Wars and Secret of Mana.
While Super NES Classic Edition is sure to be a hot commodity, Nintendo will ship more units of the system on launch day in the U.S. than were shipped of the NES Classic Edition™ system all last year, with subsequent shipments arriving in stores regularly. Nintendo also plans to ship the retro-inspired product into 2018.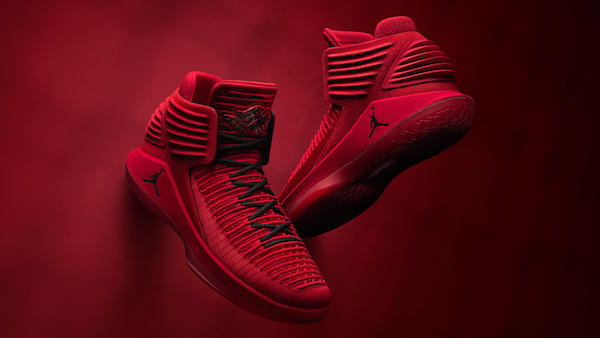 Tomorrow you can get your hands on the latest version of the Air Jordan shoe line. The Air Jordan XXXII launches at 10 am EST.
"We've always explored new materials and technology to create the best game shoe. That was evident when we went to Italy to make the II, and it still rings true today. On the XXXII, we challenged our designers to push the limits while staying true to the brand's DNA," says Michael Jordan
In the history of the Air Jordan lineage, there's always been a balance between innovation and style. For instance, the Air Jordan II is as famous for its sophisticated Italian look as it is for its innovative sole unit. The lightweight nubuck and mesh-filled cutouts of the IV displayed swagger, but were chosen more for inherent performance benefit. And the decision to use a patent-leather upper for the XI was a first choice as much for the material's resiliency as it was for its suit-ready vibe. The list goes on, through the all-new Air Jordan XXXII, a shoe inspired by the essence of the Air Jordan II, but filled with its fair share of more-than-meets-the-eye tech.
While the Air Jordan II's luxury leathers, textures and shaping most evidently express craft, what's underfoot best explains the shoe's true place in the Jordan evolution. At the time, the sole unit, which relies on a direct-injection PU, required Italian ingenuity — and subsequently brought NIKE, Inc. a step forward in footwear design and engineering. Similarly, the Air Jordan XXXII benefits from a deep Nike mastery in proprietary knits for the first-of-its-kind Flyknit upper with high-tenacity yarn.
"With Jordan shoes, we obsess the style in a way that puts many of the performance elements under the hood, so to speak," explains the XXXII's designer, Tate Kuerbis. "For example, I wanted to make the laces just disappear into the knit structure, but inside there is a whole harness system with webbing that really locks down your foot."
Formed with high-tenacity yarns, the Air Jordan XXXII's Flyknit upper propels a new level of performance and comfort for on-court shoes. More flexible than any previous Jordan upper, the XXXII's knit structure reduces stiffness at the forefoot and modernizes the moccasin-like toe box of the Jordan II. The digital craft of the knit is balanced by a more traditional application of a molded leather or suede at the heel counter — a feature that underscores a level of sport luxury that's been tied to Jordan DNA since the II.
More flexible than any previous Jordan upper, the XXXII's knit structure reduces stiffness at the forefoot
The articulated collar references Jordan's six titles "We start with athlete insights at the heart of everything we do," says Jordan Brand VP of Design David Creech. "We craft every detail from macro to micro, obsessing fit, form and function. Thirty years ago, they obsessed those same details when designing the AJ II, which led to the premium materials and the innovative style of Italy. Our goal with the AJ XXXII was to combine the essence of the AJ II with today's best innovation to create a distinct design language both on and off the court."
"The Air Jordan game shoe line has always produced some of my favorite shoes," says Jordan family member and reigning MVP Russell Westbrook. "The XXXII is a great combination of performance and style. The way I play demands that I have the best performing sneaker on my feet and style is something that is engrained in me as a person and player."
Air Jordan XXXII Rosso Corsa launches September 23 and for the first time, the Air Jordan XXXII will launch globally in a mid and low version.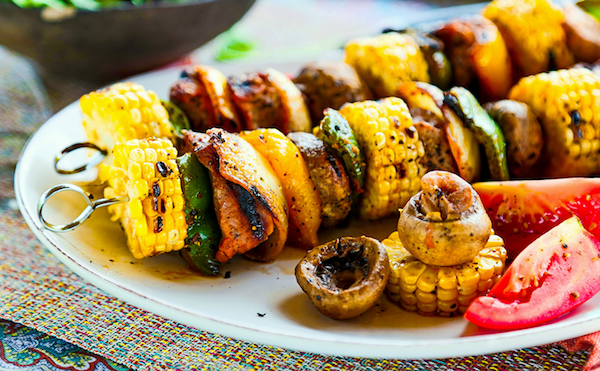 As we go into Week 3 of the NFL people are going to football stadiums all across the country and grilling up some great food before the game. Char-Broil, one of America's oldest grilling companies, wants to offer loyal fans a new rendition on their classic grill and smoker recipe favorites.
They know the NFL season is a great opportunity to get fans together and cook up some familiar comfort food that is connected to their favorite team. These recipes offer fans and grill masters alike the opportunity to test out each team's famous dish or try a variation of their own.
Here are some recipes that are centered around certain NFL teams. For more info go Char-Broil's website.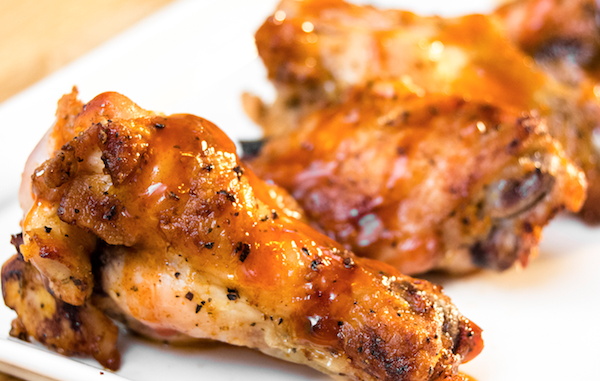 PIT PIRATE'S YARDBIRD "WANGS"
Prep Time: 10 minutes
Cook Time: 50 minutes
Total Time: 1 hour
Use the Big Easy® Oil-less Turkey Fryer for this recipe.
INGREDIENTS
Chicken wings
Get some oil to spritz on them
Lemon Juice
Salt
Pepper
Favorite "wang" seasoning or Rub
INSTRUCTIONS
Place all of the 'wangs' on the bottom and accessory shelves in the cooking basket, making sure there is adequate room between pieces so the infrared can hit them all. Place the loaded cooking basket into the Big Easy and turn on HIGH leaving the lid on for at least 5-10 minutes. I love the sound of them even after just going in. The sound of chicken skin crackling and the smell is a little piece of heaven. Serve these Yardbird "Wangs" with your favorite dipping sauce. Some folks like hot sauce and some like cool sauce. S'all up to you friend! But take my advice – "When you eat these, stand away from folks because they are so good you'll want to Slap Someone!"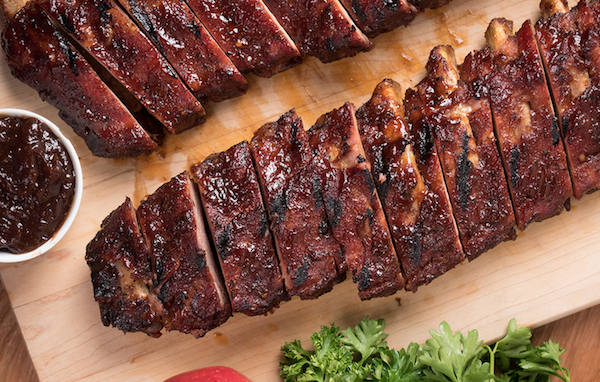 APPLE BUTTER BBQ RIBS
INGREDIENTS
2 Full slabs of baby back ribs
2 tbsp Brown sugar
1 tbsp Paprika
1 tsp Cayenne powder
1/2 tbsp Salt
1/2 tbsp Black pepper
1 tsp Ground ginger
1 tsp Dried thyme
Apple wood chunks
Apple Butter BBQ Sauce
1 cup Apple butter
1/2 cup Ketchup
1/2 cup Brown sugar
1 tbsp Apple cider vinegar
1 tbsp Yellow mustard
1 tsp Worcestershire sauce
Salt & pepper to taste
INSTRUCTIONS
Preheat your grill for indirect: Place an aluminum foil pan filled with water under the grill grate and toss a chimney of hot coals alongside. With a butter knife and some paper towels, remove the membrane under each slabs of ribs by inserting the knife between the membrane and one of the bones, pull the membrane with a paper towel to remove it completely. Mix the brown sugar, paprika, cayenne powder, salt, black pepper, ground ginger and dried thyme in a small bowl then apply the rub on both sides of the ribs with your hands so it penetrates the meat. Place the ribs on the grill grate in indirect and toss a few apple wood chunks onto hot coals; Close the lid and cook for 2 hours at 300°F. Add all the Apple Butter BBQ Sauce ingredients to a saucepan and simmer for 10 minutes. After 2 hours of cooking, wrap the ribs in aluminum foil with 1 cup of the Apple Butter BBQ Sauce on top of each; Cook for another 1 hour at 300°F; You know the ribs are done when the meat have shrunk of about 1 inch from the bones. Once fully cooked, remove from foil and sear over direct heat for 30 seconds per sides to caramelize the bbq sauce; Serve and enjoy!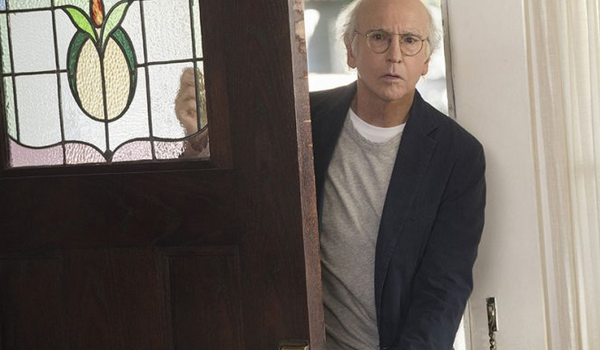 Who is excited for the return of Curb Your Enthusiasm? It will come back on Sunday, Oct. 1. To celebrate what better way for any major fan to celebrate the new season premiere than with a few specially themed and Ted Danson-approved cocktail recipes?
The Prettay, Prettay, Prettay Good Latte Martini is inspired by Larry David's series catch phrase and Ted's love for a good martini. Or how could fans forget when Ted tried to send Larry a piece of pie, which ultimately lead to the pie being dubbed DesserTed? If this happens to be one of your favorite moments, feel free to try out the DesserTed Blueberry Pie Cocktail.
The Prettay, Prettay, Prettay Good Latte Martini (courtesy of Gastronom)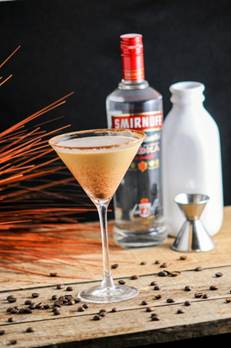 1.25 oz Smirnoff  No. 21 Vodka
1 oz chocolate coffee liqueur
2 oz cream
1 oz of half-and-half
1/4 tsp ground cinnamon
1/4 tsp ground cayenne
Cocoa powder
Rim the martini glass with cocoa powder. Combine all ingredients in a shaker over ice. Shake until foamy. Strain into martini glass.
The Desser"Ted" Blueberry Pie Cocktail (courtesy of Gastronom)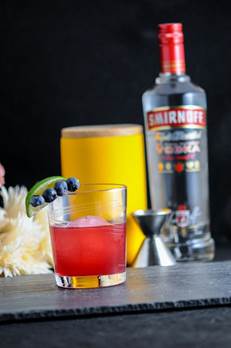 15 blueberries
1 wedge lime
1 oz Smirnoff No. 21 Vodka
.50 oz amaretto
.50 oz Amaro
3 oz Ginger Ale
Combine blueberries and lime wedge in a cocktail shaker. Muddle until macerated. Add in vodka, amaretto and amaro. Shake and Strain into a rocks glass with ice. Top with ginger ale. Garnish with lime and blueberries if desired.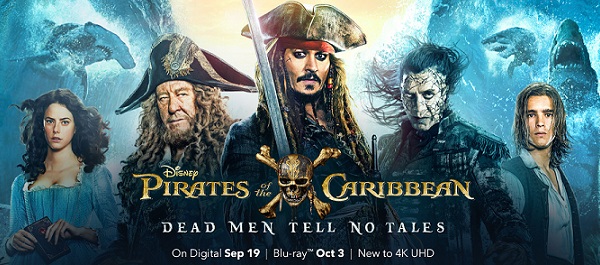 Now the above the sentence is true, but you might see a few dead man talk in the latest film from the Pirates of the Caribbean movie from Disney. The Blu-ray and DVD sets comes out on October 3rd, but you can now download the movie on Digital in HD and 4K Ultra HD.
Pirates of the Caribbean: Dead Men Tell No Tales is a rollicking new tale of the high seas, infused with all the elements of fantasy, humor and action that have resulted in an international phenomenon for the past 13 years. Johnny Depp returns to his Academy Award®-nominated role as the outrageous, swashbuckling scoundrel Captain Jack Sparrow, and is joined by Oscar® winners Javier Bardem (Best Supporting Actor, "No Country for Old Men") and Geoffrey Rush (Best Actor, "Shine").
Fans who bring home "Pirates of the Caribbean: Dead Men Tell No Tales" will experience the nonstop action in stunning 4K Ultra HD format, the ultimate home entertainment experience with next-generation high dynamic range (HDR) visuals and Dolby Atmos® immersive audio.
Bonus material includes a collection of behind-the-scenes, making-of stories, including a conversation with directors Joachim Rønning and Espen Sandberg; a sit-down with the two young newcomers who play Henry and Carina; the secrets behind the menacing new villain, Salazar, and his ferocious ghost sharks; an on-set visit with Jack's first mate from all five films; a chat with Sir Paul McCartney who appears as Uncle Jack; and a discussion about the franchise's legacy; along with hilarious bloopers, deleted scenes and memories from producer Jerry Bruckheimer's photo diary.
The rip-roaring adventure—packed with humor, suspense and jaw-dropping special effects—finds down-on-his-luck Captain Jack feeling the winds of ill fortune blowing strongly his way when deadly ghost sailors, led by the terrifying Captain Salazar (Bardem), escape from the Devil's Triangle bent on killing every pirate at sea—notably Jack.
Check out some of the bonus features below and pick up the film on Digital in HD and 4K Ultra HD now or on Blu-ray and DVD on October 3rd.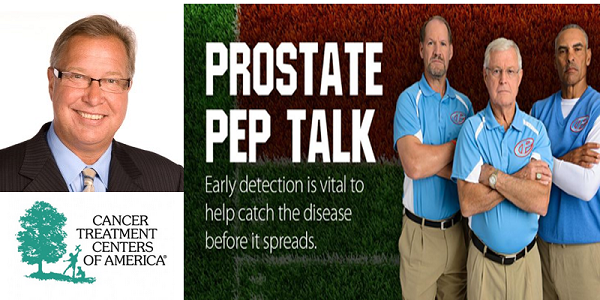 Cancer Treatment Centers of America and the National Football League Alumni Association have built a new partnership to raise awareness among NFL Alumni, and fans around the country about screening, diagnosis and treatment for prostate cancer. This year, the American Cancer Society estimates 161,360 new cases of prostate cancer will be diagnosed and 26,730 men will die from the disease. Today, a variety of treatment options are available to men diagnosed with prostate cancer, including radiation and active surveillance. However, the critical first step is to get screened.
Now through Oct. 15, 2,000 men, ages 40 and older, who meet eligibility requirements, may sign up to receive a free Prostate Specific Antigen (PSA) screening by LabCorp at any of its 1,750 locations throughout the U. S. After the first 2,000 free PSA screening spots are filled, eligible men may still schedule a screening at the discounted price of $25 throughout the sign-up period. Screenings must be performed within six months of the sign-up date.
"Routine screening has significantly improved the outlook for men with prostate cancer, which is very treatable when diagnosed early. And innovative technology has helped minimize the side effects of treatment," says Maurie Markman, MD, President of Medicine and Science at CTCA. "We at CTCA are looking forward to working with the NFLA to bring a broader awareness of the latest clinical advances in prostate cancer treatment and deliver those to their membership."
As part of the Prostate Pep Talk campaign, public service announcements featuring legendary former NFL head coaches Herm Edwards, Dick Vermeil, and Bill Cowher will raise awareness of prostate cancer risks and encourage men to get screened for the disease. The public service announcements will air nationally throughout September, which is Prostate Cancer Awareness Month.
I talk with former NFL QB and now analyst, Ron Jaworski about the work he is doing with the NFL Alumni and the Cancer Treatment Centers of America as well some football.
For more information visit Prostate Pep Talk.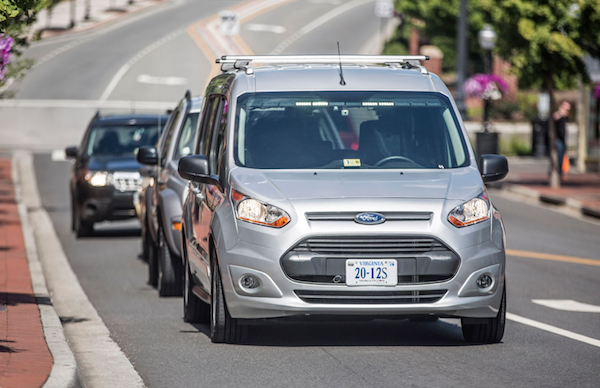 Throughout August, Ford and the Virginia Tech Transportation Institute (VTTI) partnered to conduct autonomous vehicle research on the road to address an important issue: how self-driving vehicles will communicate with pedestrians, cyclists, and other (human) drivers.
Researchers simulated an autonomous vehicle with a "seat suit" concealing the driver in order to evaluate real-world encounters and behaviors between the van and other road users. Cars were further outfitted with a light bar on the top of the front windshield – where a pedestrian might look to a driver to determine if it's okay to cross the street – to study how light signals can communicate if the vehicle is yielding. During the entire research process, more than 150 hours of data over 1,800 miles of driving was collected in an urban environment.
Through this partnership, Ford is also working on establishing an industry standard for light signals on autonomous vehicles to create a standard visual language everyone can easily process and understand.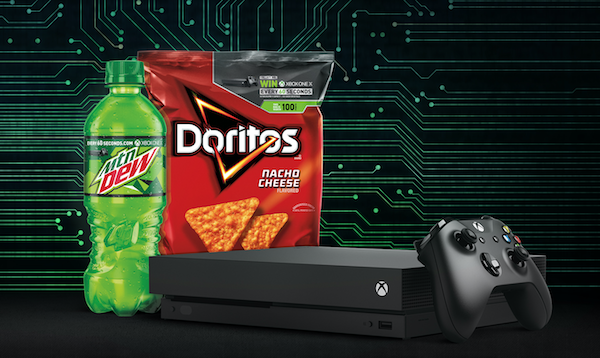 Are you excited for the Xbox One X? Lot of people can't wait to get one! MTN Dew and Doritos are launching a new campaign called "Every 60 Seconds." It is an online auction program, a collaborative campaign from Mtn Dew, Doritos and Microsoft where fans will have the chance to win the new Xbox One X every minute in an online auction. DEW and Doritos have continued to bring gaming to the next level, including the 2013 online fan auction for the Xbox One that generated over 8 million bids from fans across the country.
Here's how this year's program works:
·         Collect: This fall, fans can collect specially-marked packages of Mtn Dew and Doritos – including the new Mtn Dew Game Fuel™ Arctic Burst and Tropical Smash – to collect codes for the online auction.
·         Bank Codes: Starting Sept. 25, fans can use codes to bank points on Every60Seconds.com, and gain one entry into the daily Xbox One X sweepstakes.
·         Bid to Win: From Nov. 8 to Dec. 15, participants can use their points to participate in daily auctions starting at 9 a.m. ET, with a chance to win an Xbox One X console every minute from 9 p.m.–11:30 p.m. ET when the auctions close.
With thousands of consoles being given away before the holidays, the "Every 60 Seconds" program will be one of the first opportunities for gamers to experience the Xbox One X. DEW and Doritos will also have more chances for fans to win an Xbox One X – with announcements in the coming weeks.