Art Eddy III
This user hasn't shared any biographical information
Jabber/GTalk: Art Eddy III
Posts by Art Eddy III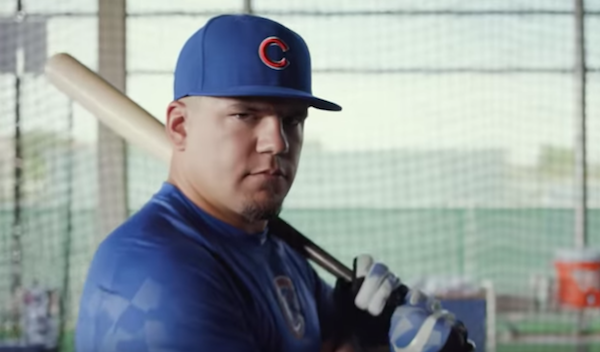 Ever wonder what it takes to achieve your ultimate goal? Well World Series hero and Chicago Cubs Outfielder, Kyle Schwarber, teamed up with Gatorade on a video just in time for the Cubs' home opener. The video shows that winning is a reflection of the work you put in when you're not playing and that you can't #FlyTheW without putting in the work first. Schwarber, who has already persevered in the face of adversity, embodies the idea that sports performance is driven from the inside.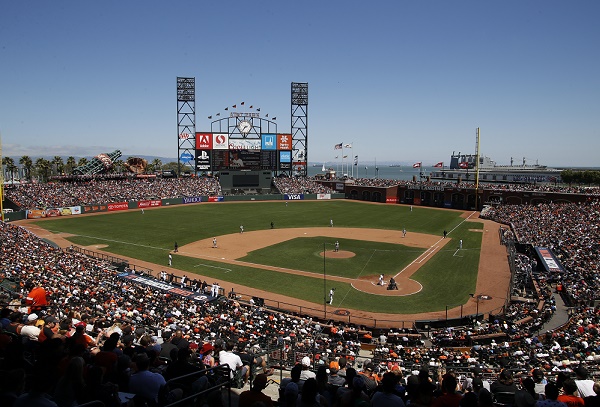 Baseball is back and if you are a San Francisco Giants fan you might want to read this post. Airbnb is changing the way San Francisco Giants fans engage with their favorite team through a one-time bookable immersion experience offering superfans a day they won't soon forget. Check out the listing here.
On April 28, six superfans will get the chance to live like a Giant; from a meet-in-greet with Giants legend Dave Dravecky, a VIP tour of AT&T Park, on-field batting practice, an exclusive dinner at a hidden club inside the stadium with Giant's CEO Larry Baer, then head up to the owner's box to watch a game from the best seats in the house.
The SF Giants Superfan Experience includes:
Meet Dave Dravecky at Willie Mays Plaza for photos and presentation of a custom SF Giants jersey
Embark on a VIP Tour of AT&T Park with Dave and get a behind the scenes tour of the ballpark, venturing into the visitors' clubhouse, batting cage, press box, P.A. booth and venture onto the warning track
Head onto the field with Dave for the Giants' batting practice and pregame behind home plate
Head to a secret VIP club in the ballpark that few know about for an exclusive dinner with Dave and Giants President and CEO Larry Baer
Head to the owner's box with Dave and Larry Baer to watch a game complete with game ready snacks and beverage brought right to the seats.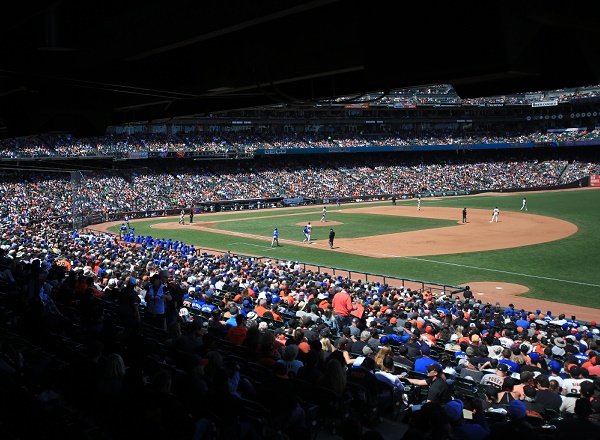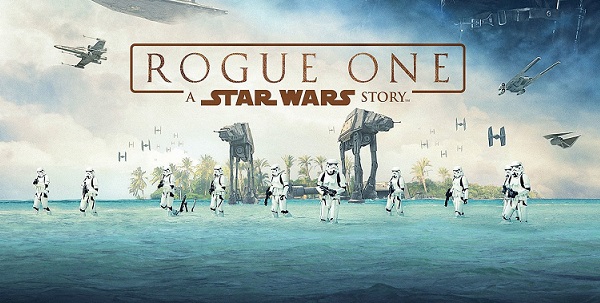 Rogue One: A Star Wars Story came out on Blu-ray and DVD earlier this week. For many fans of the film they will be watching it over and over this weekend. If you are doing the same why not have some food inspired by the film?
Geeks Who Eat came up with some outstanding recipes to serve as you enjoy the latest chapter in the saga of the Star Wars universe!  Give 'em a try and send me links if you use them! Would love to see your take! Have a great weekend and as usual May the Force Be With You!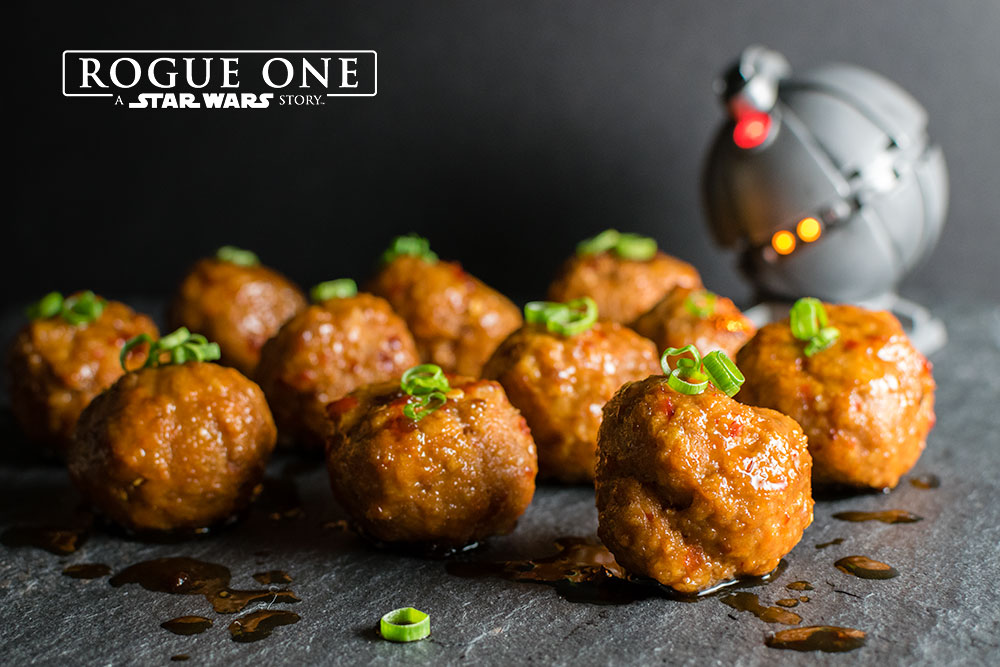 Thermal Detonators: A Rogue One Inspired Recipe (From Geeks Who Eat.com)
Prep Time: 5 minutes
Cook Time: 15 minutes
Total Time: 20 minutes
Yield: 12 Thermal Detonators
Serving Size: 1 Thermal Detonator
Ingredients
For the Meatballs
1 lb Ground Turkey
3/4 cup Panko Bread Crumbs
1 Egg
1/2 tsp Sesame Oil
2 tbsp Sambal Oelek
Cooking Spray
For the Sauce
1/4 cup Hoisin
1/4 cup Honey
1/8 cup Low Sodium Soy
2 tbsp Sambal Oelek
1 tbsp Water
1 tsp Sesame Oil
1 stalk Green Onion; chopped
Instructions
Preheat oven to 400 degrees. Spray baking sheet with cooking spray. Combine meatball ingredients and form into 12 balls. (Getting your hands wet first will help with this) Bake for 15 minutes, turning halfway through. While cooking, combine sauce ingredients in a large bowl. Remove meatballs from baking sheet and toss in sauce. Garnish with green onion and serve.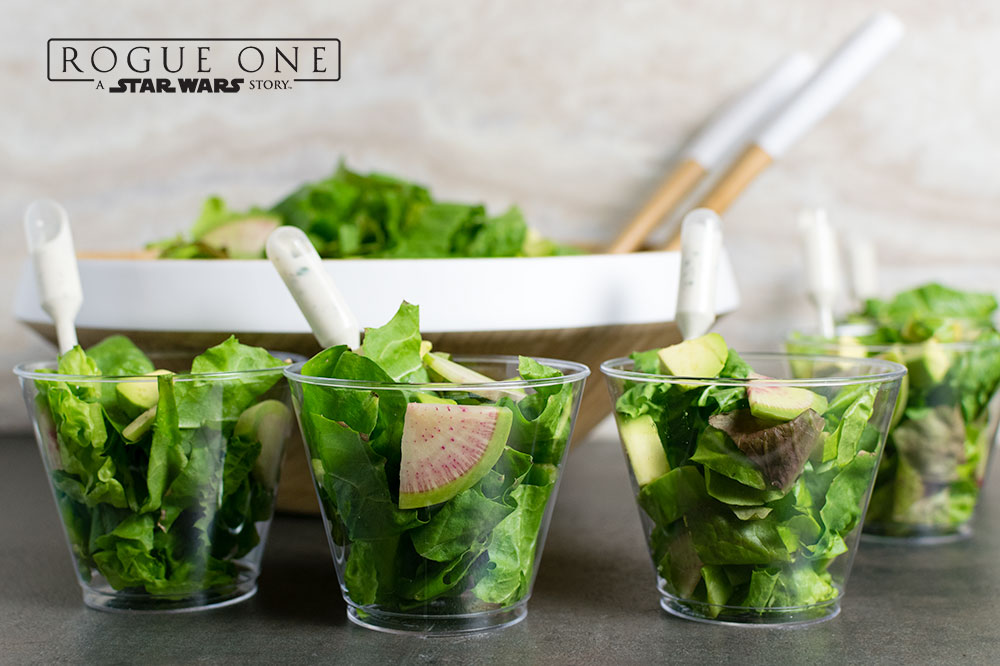 Erso Homestead Salad: A Rogue One: A Star Wars Story Inspired Recipe (From Geeks Who Eat.com)
Prep Time: 1 hour
Total Time: 1 hour
Yield: 1 large salad or 10 individual cups
Ingredients
For the Salad
1 head Green Leaf Lettuce
1 Avocado; cubed
1 large Watermelon Radish; cut into thin slices and quartered
For the Light Side Dressing
5.3 oz cup Non-Fat Greek Yogurt
1/4 cup Cilantro; finely chopped
1 tbsp Worcestershire Sauce
1 tbsp Lime Juice
1/2 tsp Dried Dill
1/4 tsp Onion Powder
1/4 tsp Garlic Powder
Salt and Pepper to taste
Instructions
Combine dressing ingredients and refrigerate for 30-60 to let flavor develop. Combine salad ingredients.
If serving in individual cup, portion them out. Serve dressing in pipettes to prevent the salad from getting soggy (or serve it on the side in a bowl).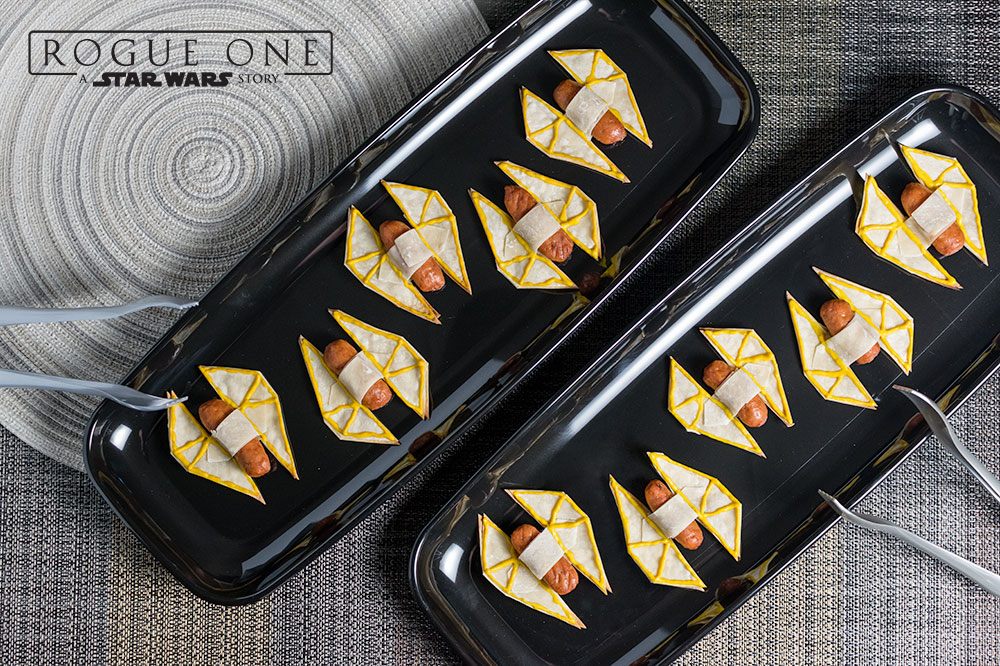 TIE Striker Appetizers: A Rogue One: A Star Wars Story Inspired Recipe (From Geeks Who Eat.com)
Prep Time: 15 minutes
Cook Time: 5 minutes
Total Time: 20 minutes
Yield: 24 TIE Strikers
Serving Size: 1 TIE Striker
Ingredients
48 Wonton Wrappers
24 Lil Smokies
Yellow Mustard (or another condiment to garnish)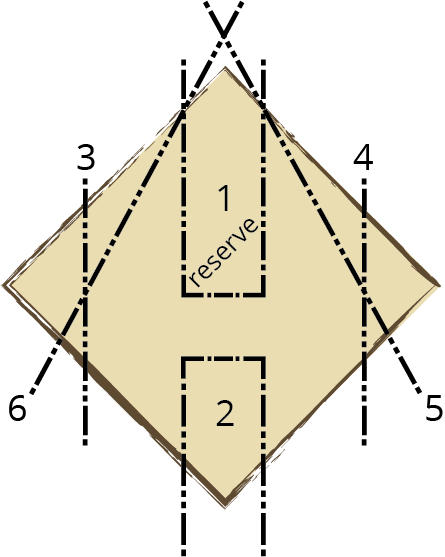 Instructions
Preheat oven to 400 degrees. Cut wonton wrappers using the diagram as a model. Each TIE Striker will be made with 2 of the wrappers. On your foil lined baking sheet, place a wrapper, lightly moisten it with water (not too much) and top it with a seconder wrapper. Place a Lil Smokie on the double layered wrapper and using the scraps from Step One of the wrapper cuts create a "seat belt" for your Lil Smokie.    Make sure to moisten the ends of "seat belt" so it will attach. Cook TIE Strikers for 5-7 minutes or until golden brown. Decorate with condiment of choice. We used a ziploc with the tip cut off to line the TIE Striker. Serve.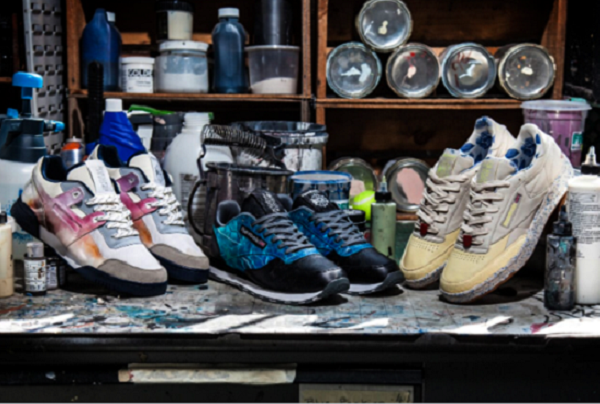 Not only is Reebok making fantastic kicks this year, but they are doing something even better. Reebok has partnered with Boston-based Artists for Humanity (AFH), a pioneering program that enables social change for under-resourced youth. The aim of the partnership is to break down barriers for young adults by providing paid creative work, in this case affording four teens the opportunity to design limited edition sneakers via a unique mentorship program.
Reebok and AFH are proud to unveil three designs that are the result of this enterprising partnership.
Jonathan Vergara created a geographically-themed Reebok Classic Leather, reflecting both the brand's birthplace as well as the current residence – Bolton, Northwest England and Canton, Massachusetts respectively. The hand-painted Atlantic Ocean-inspired vamp separates each continent, as represented by the contour lines on the heel and toe. The '1405' code on each shoe represents the height of Bolton's highest peak, Winter Hill. New England's Mount Washington is called out by the '6289' emboss on the heel.
Jonathan 'Pineapple' Tejeda and Kathleen 'Kat' Canola chose the 80s Club C tennis sneaker as their canvas. Sourcing their palette from William the Conqueror's coat of arms, the designs feature red, blue and yellow elements complete with a Tudor Rose motif. The year '1066' is stamped on the heel to represent the Battle of Hastings, which marked the beginning of the Norman Conquest of England.
Thornton 'Sparticus' Nguyen takes off on a flight of fancy by way of the Workout Plus – a rocket ship representing life's journey through the turbulent mists of teenage years. The 'Struggle Clouds' of red, orange and pink portray a fiery launch, which settles into the deep navy sole like the mysterious expanse that awaits the accelerating spacecraft.
Reebok has forged a strong relationship with AFH, empowering creative young adults and producing inspired, limited-edition sneakers in the process.
The Artists For Humanity x Reebok collection will be released on 4/7 at Reebok Classics retailers worldwide, with a celebratory launch event at Reebok Union Square in New York City.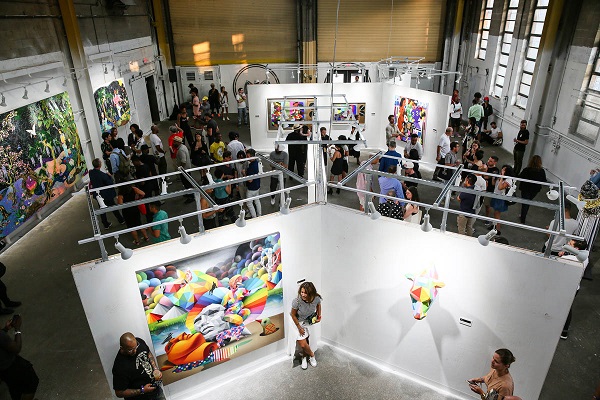 The Dean Collection x Swizz Beatz  are set to take their innovative, experiential art and music platform, No Commission, global as they announce three, world-class events for 2017 in Shanghai, Berlin and Miami.
No Commission is a contemporary art fair experience curated by The Dean Collection to forge a direct link between artists' practices and art patronage. The fair provides exhibition space at no cost and artists retain 100% of sales proceeds to aid studio development.
We just released a web video with Swizz Beatz and artist Jamie Evans, which shares an exclusive insight on No Commission 2017. The film also goes onto highlight how No Commission has truly given these artists a platform in order to move on to bigger and better things.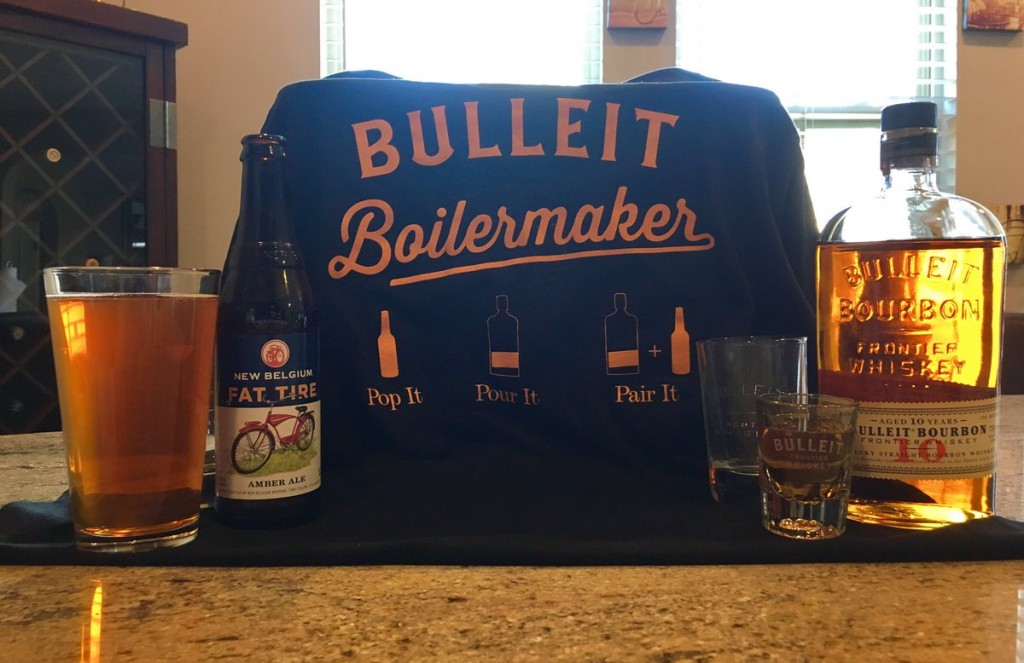 Guess what! This Friday is National Beer Day. Sure you can have a beer to celebrate, but how much fun is that? Why not make a Boilermaker? So if you are going to follow my lead might I suggest that you pick up one of your favorite brews and while you are out pick up a bottle of Bulleit 10-Year Old Bourbon. Bulleit Bourbon 10 Year Old is Tom Bulleit's selected reserve. Aged in charred American white oak, select Bulleit Bourbon barrels were set aside to age for 10 years. The result is a special expression of Bulleit that provides a rich, deep, incredibly smooth sipping experience.
This is my third attempt with Bulleit Bourbon to find a beer that will make the perfect Boilermaker. This time I needed to find something that would pair well with the Bulleit 10-Year Old Bourbon. Before I tell you which beer I chose let me educate you on how the Boilermaker came to be.
Most of you know that a Boilermaker is created when you combine a cold beer with a shot of whiskey. There are few theories on when the Boilermaker was created. Some say that Boilermaker came to be in the 1800s when blue collar workers headed to the bar after a long shift and it is believed that the drink was named after the workers who built and maintained steam locomotives during that same time period.
Another idea is that the first Boilermaker was created when Richard Trevitchick and his friends celebrated after his steam powered vehicle made its first successful climb up his village's steepest hill on Christmas Eve in 1801.
No matter how the Boilermaker came to be the popularity of the Boilermaker is making a comeback. So with that notion Bulleit is asking for my help and yours as long as you are 21 years old or older to find the beer that when paired with any variety of Bulleit Bourbon will create the best Boilermaker.
Since we are a few days away from National Beer Day I wanted to go with something that had a springtime feel to it. I chose New Belguim's Fat Tire as the beer to mix with a variety of Bulleit.
Just like the past few months I enjoyed this version of the Boilermaker with the Bulleit 10-Year Old. The combination of New Belguim's Fat Tire and Bulleit 10-Year old was perfect for this time of year. It was refreshing and is good to drink while you watch your favorite baseball team come back to the diamond for another year.  I would say that this one had a score of 9.0 out of ten. So far between the three this is my favorite one.
What beer would you choose to go with a Bulleit variety? Below is the recipe you can use. Let me know which beer you used with Bulleit. I'm always looking for some good suggestions.
Boilermaker
1 oz. Bulleit (Bourbon, Rye or 10-Year-Old)
12 oz. Beer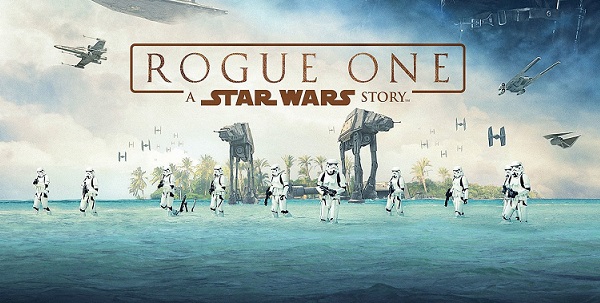 John Knoll has worked for Lucasfilm for quite some time now. Ever since he saw Star Wars: A New Hope he knew he wanted to work for that company. Not only did he start working for Lucasfilm, but he was the inspiration for Rogue One: A Star Wars Story. Knoll wanted to know how the Death Star plans were obtained by the Rebels. Thankfully people in the company wanted to see that story too.
Kathleen Kennedy, who is the President of Lucasfilm, and the brand manager of the Star Wars franchise thought that Knoll was on to something. As more and more discussions about how to execute a film like this started to take place this film project got some legs.
When news first reached the masses about a film that takes place right before Episode IV, some of the Star Wars fans were skeptical. I was not part of that group. I knew that Disney and Lucasfilm would give this movie the proper treatment that it deserves. Once the movie came out all the doubters came over to the other side of the Star Wars fandom and rejoiced in a film that stands up on its own.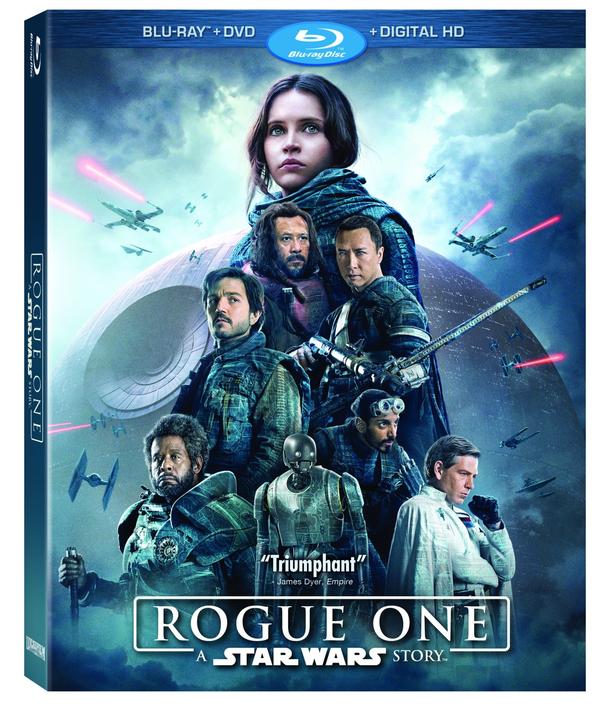 In Rogue One: A Star Wars Story we get to see a ton of new characters, some old favorites and even some cameos from Star Wars Rebels, which is an animated series on Disney XD. Rogue One: A Star Wars Story brings you up close into how different Rebel factions thought of the Empire and how they could try and take them down. Just like in any rebellion there are fights from all sides on how to execute plans to free themselves of the tyrannical Empire.
If you have not seen the film and are not a huge Star Wars fan you will still enjoy the movie. Plus everyone will love the behinds the scenes, character documentaries and bonus features on the Blu-ray and DVD pack. You can even get the film digitally by downloading the film.
Just like in other Star Wars films there are heroes, villains and those who are caught in the middle. There are even some characters who provide comic relief. In Rogue One: A Star Wars Story, actor Alan Tudyk plays K2SO who is a reprogrammed Imperial Droid, who now helps the Rebels. Check out some of the behind the scene clips that showcase this lovable and sarcastic droid.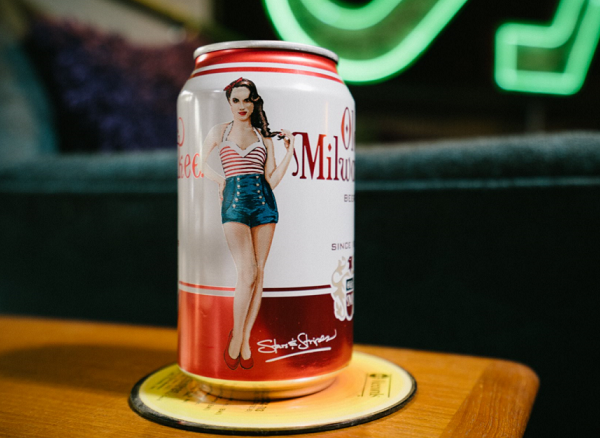 Just in time for the warmer weather Old Milwaukee is releasing a new look to their cans to enjoy the spring and summer months. Old Milwaukee, a beer brewed right since 1849 (over 160 years), unveiled a new packaging design that pays homage to America's pin-up heritage. The first pin-up in the series, 'Stars and Stripes,' is modeled after iconic female wartime heroes harkening back to WWII. The next pin-up design in the series, which gives a nod to the hunting and outdoor traditions, will launch in September 2017 with a new design to follow every four months.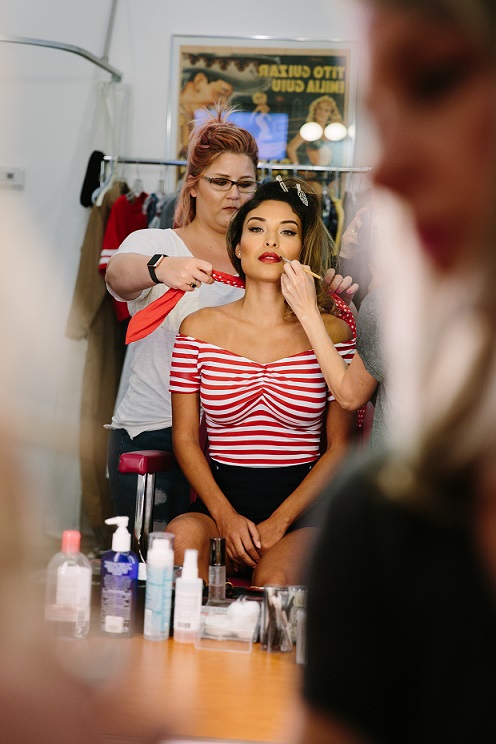 The new design hits shelves at select retailers nationwide this month. While the outside has changed, the tried and true liquid inside remains the same. Old Mil fans can expect the same awarding winning recipe that uses traditional brewing processes and a complex variety of hops and 6-row blend malt, creating a full-bodied, carefully balanced beer.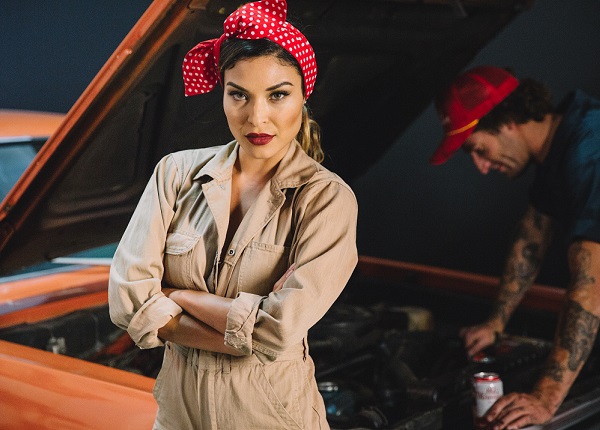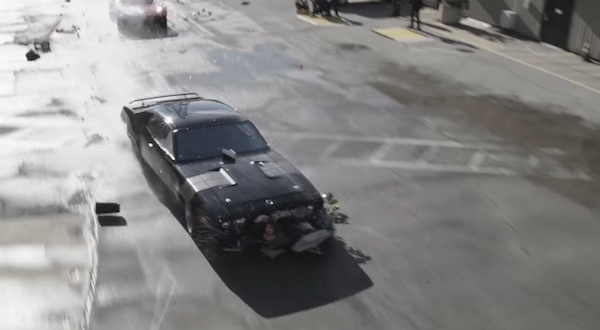 Have you ever been part of an April Fool's Day prank? What if you were put into a high speed car chase when you thought you were going to screen a movie? XFINITY recently surprised a couple customers who are Fast & Furious super fans by taking them on the ride of their lives, and straight "into a scene" from the latest installment of the franchise, The Fate of the Furious. Watch them as they go on a furious ride complete with the same cars from the movie, explosive stunts and the same high-speed chase as seen in the latest film between Dominic (Vin Diesel) and Letty (Michelle Rodriguez).
Check out the video below.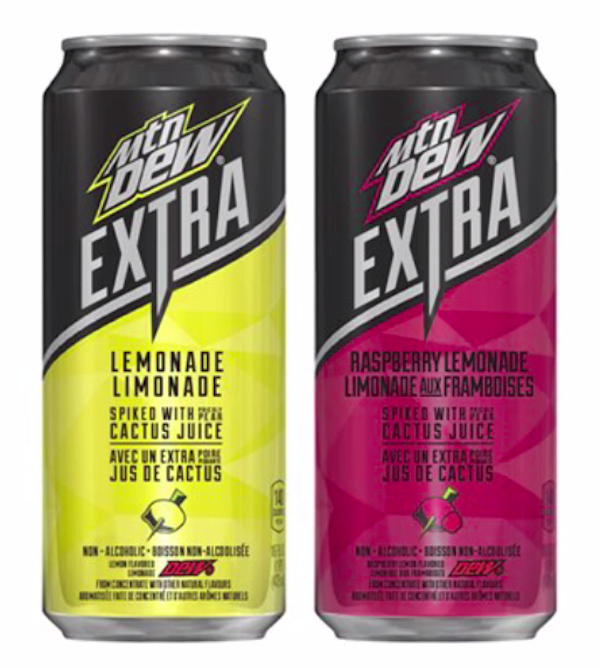 Mtn Dew is getting even more flavorful as they are launching a few new flavors in the drink lineup. Following the success of Mtn Dew Black Label last year, Dew is creating the Mtn Dew Label Series – a line of premium sodas crafted with unique flavors and herbal and citrus bitters. The new line includes the citrus-flavored Mtn Dew White Label and the apple-kiwi flavored Mtn Dew Green Label. Also, new this spring is Mtn Dew SPIKED LEMONADE made with crushed lemons, real sugar, and a shot of prickly pear cactus juice.
Along with the new products, Mtn Dew Label Series will launch in a big way with Label Motel, transforming the everyday into a bold and refined experience as DEW takes over and completely converts the Musicland Hotel in Palm Springs, Calif., on April 15 – 16 during one of the hottest music festivals of the year.