Art Eddy III
This user hasn't shared any biographical information
Jabber/GTalk: Art Eddy III
Posts by Art Eddy III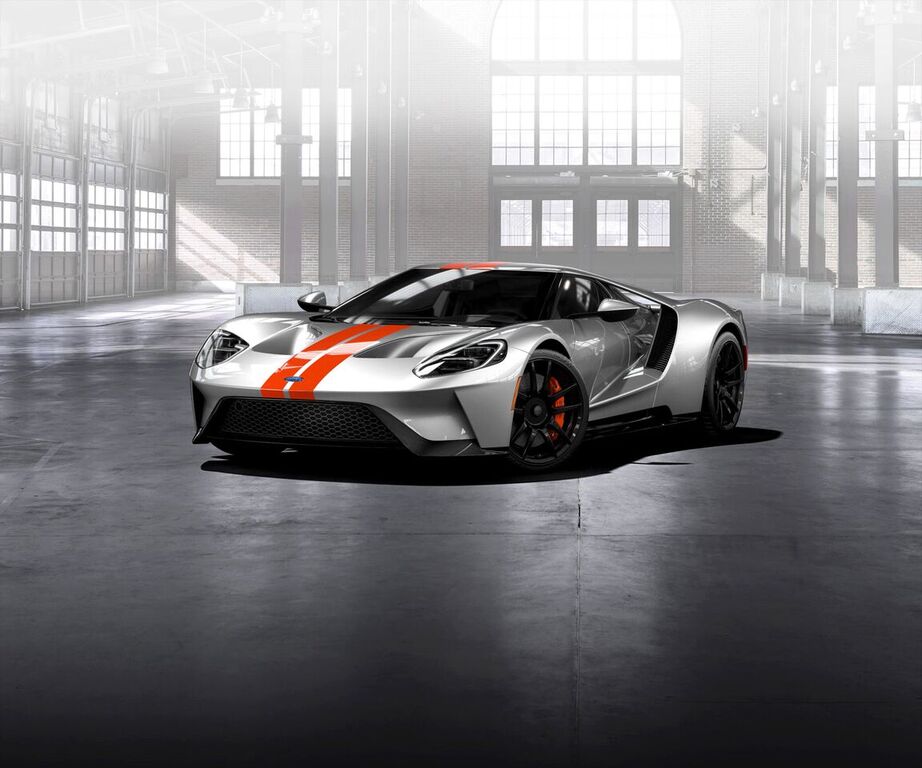 What is your dream car? What does is it look like? If you are looking at picking up the all new Ford GT you might want to read this. For those of you who want to purchase the Ford GT ultra-high-performance supercar you can now officially submit your applications today at FordGT.com. The only thing is that there is a limited production of the Ford GT.
Ford Performance to create a unique, customer-focused experience to help select potential owners for the new supercar. Approved applicants will work with the new Ford GT Concierge Service for a personalized purchase experience. "The purchase process for the Ford GT is as unique as our all-new supercar," said Henry Ford III, global marketing manager, Ford Performance. "We understand GT customers are strong ambassadors for Ford Motor Company, and we look forward to providing them a service as distinct as the car itself." The Ford GT is the most advanced Ford production vehicle ever, featuring the latest in light weighting, aerodynamics and EcoBoost engine technology – an innovation showcase for the Ford brand.
Applicants will have an opportunity to identify their preferred Ford dealership in GT-approved markets and, if approved, will complete their purchase with the help of their dealer and the new Ford GT Concierge Service. Accepted applicants from around the world will be contacted by the concierge and provided a tailored experience – not only through the ordering and delivery but through years of ownership.
The new Ford GT website also offers a configurator that allows anyone to build a virtual GT and easily share their dream combinations from a number of color, wheels and interior themes with the world through social media.  For production, eight exterior colors can be paired with one of seven different stripe colors, giving the Ford GT customer many choices to keep their vehicle as unique as they are.
Pricing for the Ford GT is expected to have a starting price in the mid-$400,000s, excluding destination and delivery.  The Ford GT will be one of the rarest Ford products ever. Production is limited to 250 units per year, and the initial ordering period will cover the first two years of production – 500 vehicles.  The web-based application process for the first round of applications for the all-new Ford GT closes on May 12, 2016, at 11:59 p.m. EDT. Build your Ford GT today at FordGT.com.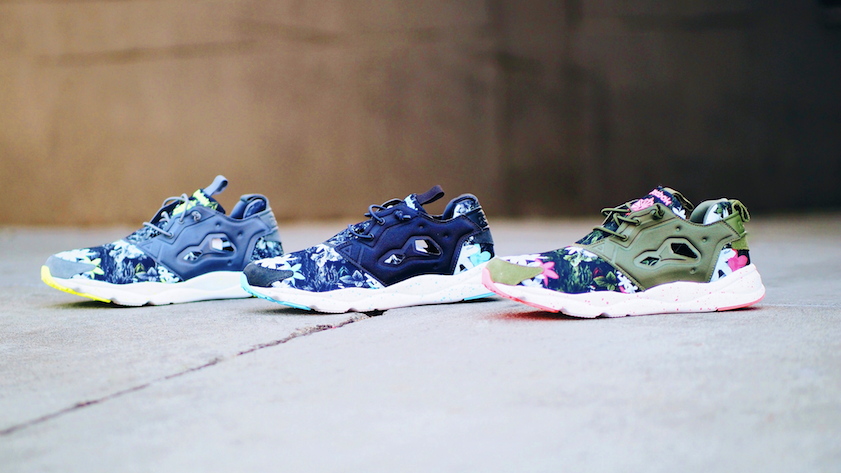 The weather is getting nicer. People are done hibernating. There are more and more reasons to enjoy the outdoors. Why not get some new sneakers to celebrate the awesome weather? With spring in full swing, Reebok has added three neon colorways to its Furylite collection that combine bold colors and floral patterns for a unique seasonal style that will be sure to keep you ahead of the pack.
Go ahead and flaunt your high-energy fury at the front of the pack in our iconic sneaker that keeps you light on your feet. Not only does the Reebok Classic Furylite combine a cutting edge look with incredible comfort, its sleek silhouette makes it a one of a kind fashion forward kick. For spring, you can add some neon-pop and combined bold colors with a floral pattern for on-trend, in-season style.
The Furylite Neon Pop is available now at Reebok.com, Jimmy Jazz and Packer Shoes for $75.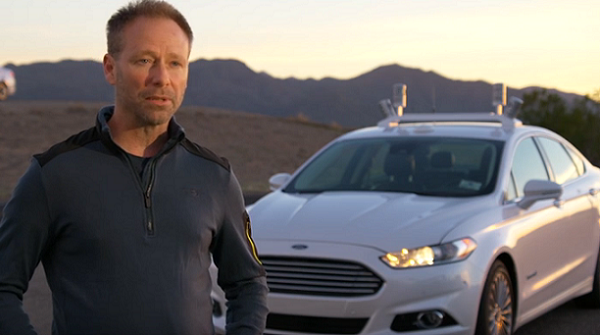 Every year it seems that Ford keeps on pushing the limits. The constantly add new features to cars that greatly improve their cars. Recently, under the cover of night, a Ford Fusion Hybrid autonomous research vehicle with no headlights on navigated along lonely desert roads, performing a task that would be perilous for a human driver.
Driving in pitch black at Ford Arizona Proving Ground marks the next step on the company's journey to delivering fully autonomous vehicles to customers around the globe. It's an important development, in that it shows that even without cameras, which rely on light, Ford's LiDAR – working with the car's virtual driver software – is robust enough to steer flawlessly around winding roads. While it's ideal to have all three modes of sensors – radar, cameras and LiDAR – the latter can function independently on roads without stoplight.
National Highway Traffic Safety Administration data has found the passenger vehicle occupant fatality rate during dark hours to be about three times higher than the daytime rate.
"Thanks to LiDAR, the test cars aren't reliant on the sun shining, nor cameras detecting painted white lines on the asphalt," says Jim McBride, Ford technical leader for autonomous vehicles. "In fact, LiDAR allows autonomous cars to drive just as well in the dark as they do in the light of day."
To navigate in the dark, Ford self-driving cars use high-resolution 3D maps – complete with information about the road, road markings, geography, topography and landmarks like signs, buildings and trees. The vehicle uses LiDAR pulses to pinpoint itself on the map in real time. Additional data from radar gets fused with that of LiDAR to complete the full sensing capability of the autonomous vehicle.
For the desert test, Ford engineers, sporting night-vision goggles, monitored the Fusion from inside and outside the vehicle. Night vision allowed them to see the LiDAR doing its job in the form of a grid of infrared laser beams projected around the vehicle as it drove past. LiDAR sensors shoot out 2.8 million laser pulses a second to precisely scan the surrounding environment.
This year, Ford will triple its autonomous vehicle test fleet – bringing the number to about 30 self-driving Fusion Hybrid sedans for testing on roads in California, Arizona and Michigan.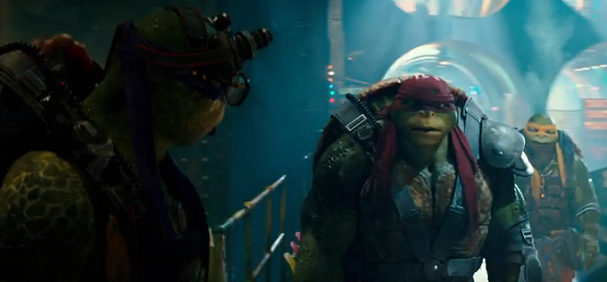 The Turtles are back!!! Later this summer you will be able to see their new and exciting adventure on the big screen. Michelangelo, Donatello, Leonardo, and Raphael return to theaters this summer to battle bigger, badder villains, alongside April O'Neil (Megan Fox), Vern Fenwick (Will Arnett), and a newcomer: the hockey-masked vigilante Casey Jones (Stephen Amell). After supervillain Shredder escapes custody, he joins forces with mad scientist Baxter Stockman (Tyler Perry) and two dimwitted henchmen, Bebop (Gary Anthony Williams) and Rocksteady (WWE Superstar Stephen "Sheamus" Farrelly), to unleash a diabolical plan to take over the world. As the Turtles prepare to take on Shredder and his new crew, they find themselves facing an even greater evil with similar intentions: the notorious Krang.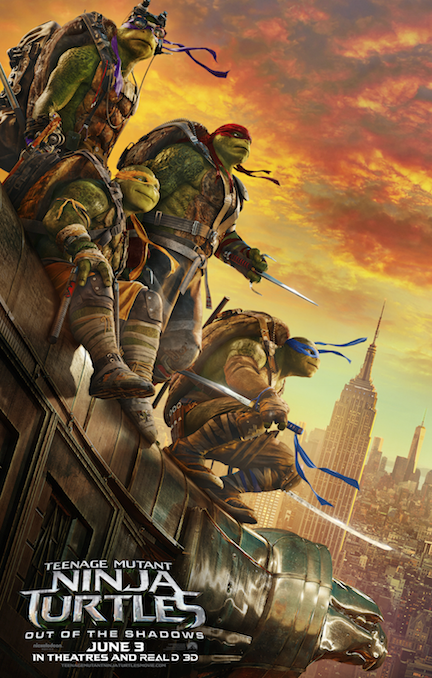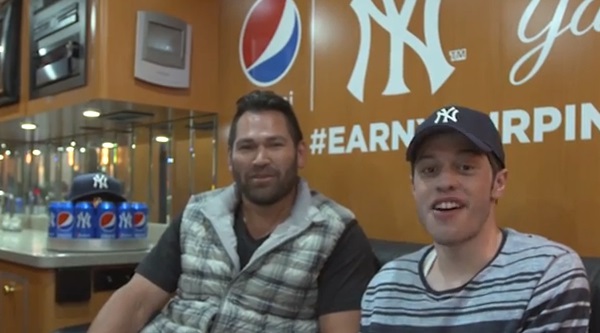 Baseball is here. A lot of fans including myself are psyched for another year of watching their favorite team try to make it to the World Series. What if you were surprised by a former player from your favorite team on Opening Day? Well some New York Yankee fans experienced this earlier this month thanks to Pepsi.
Pepsi is celebrating the New York Yankees this season with former Yankee player Johnny Damon and SNL comedian and lifelong Yankees fan Pete Davidson.  In an entertaining video, the two take to the streets of New York City on Opening Day to give a few lucky fans a chance to "Earn Their Pinstripes" by dropping everything and riding with them to Yankee stadium.
Fans can also get a chance to "Earn Their Pinstripes" by entering the #EarnYourPinstripesContest. By sharing a photo on Instagram or Twitter using the hashtag #EarnYourPinstripesContest, fans are entered to win fun prizes including tickets to a game, meet and greets with Joe Girardi and GM Brian Cashman, Yankee gear, a game of catch with Didi Gregorius on the field and more!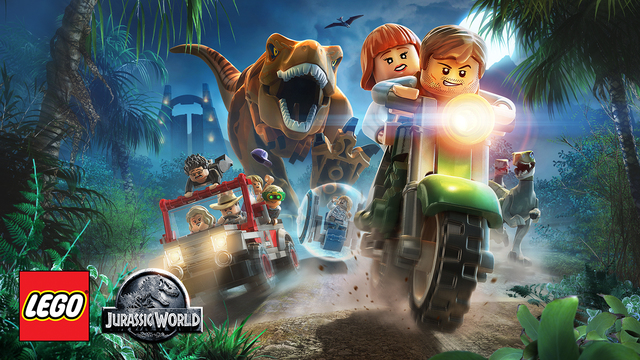 Last summer Warner Bros. Interactive Entertainment and TT Games released LEGO Jurassic World on all the major consoles like PS4, XBOX One and the WiiU. The game was an instant hit. It combined all four Jurassic Park films. You get to play as all the fantastic characters from all four films and the actual dialogue from the movies were placed in the game. That means you hear the voices of Sam Neill, Laura Dern, Jeff Goldblum and the rest of the actors in all of the films. LEGO Jurassic World is one of the best games I played in a while. It is filled with a ton of action that is combined with humor which always makes for a great game. There was one problem though. I couldn't play the game outside of my home.
Thankfully Warner Bros. Interactive Entertainment and TT Games solved that issue by recently making an app version of the game for all iOS and Google platforms. Now that game that is fun and exciting to play can go with you. If you are stuck at the airport waiting for your flight this game makes the time go by so fast. If you are waiting at the DMV for your new license just pull out your smartphone and play LEGO Jurassic World. Waiting just got better thanks to this app.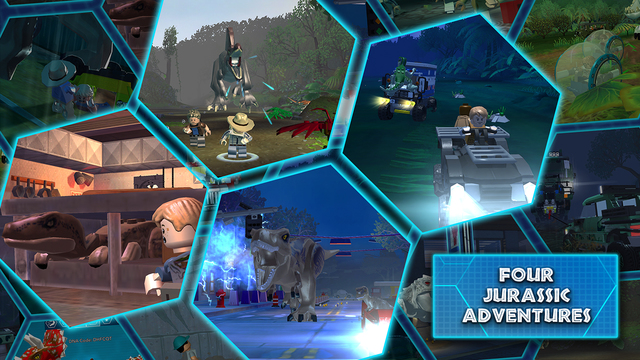 In the app you get to play along the films of Jurassic Park, The Lost World: Jurassic Park and Jurassic Park III, as well as the global smash hit Jurassic World, LEGO Jurassic World is the first videogame where you can relive and experience all four colossal films. Reimagined in LEGO form and told in TT Games' signature classic LEGO humor, this thrilling adventure recreates unforgettable scenes and action sequences from the films, allowing fans worldwide to play through key moments and giving them the opportunity to fully explore the expansive grounds of Isla Nublar and Isla Sorna.
Some of the game's features is that you can relive key moments from all four Jurassic films: An adventure 65 million years in the making – now in classic LEGO brick fun! You can wreak havoc as LEGO dinosaurs: Choose from 16 dinosaurs, including the friendly Triceratops, deadly Raptor, vicious Compy and even the mighty T. rex.
You can even customize your own dinosaur collection: Collect LEGO amber and experiment with DNA to create completely original dinosaurs, like the Dilophosaurus rex. There is a mode where you can populate and explore Isla Nublar and Isla Sorna and even put your unique dinosaur creations in to paddocks as you complete special Free Play missions.
LEGO Jurassic World is rated "E10+" for everyone 10 and older by the ESRB and is now available for $4.99 on the App Store for iPhone, iPad and iPod touch and Google Play for Android devices.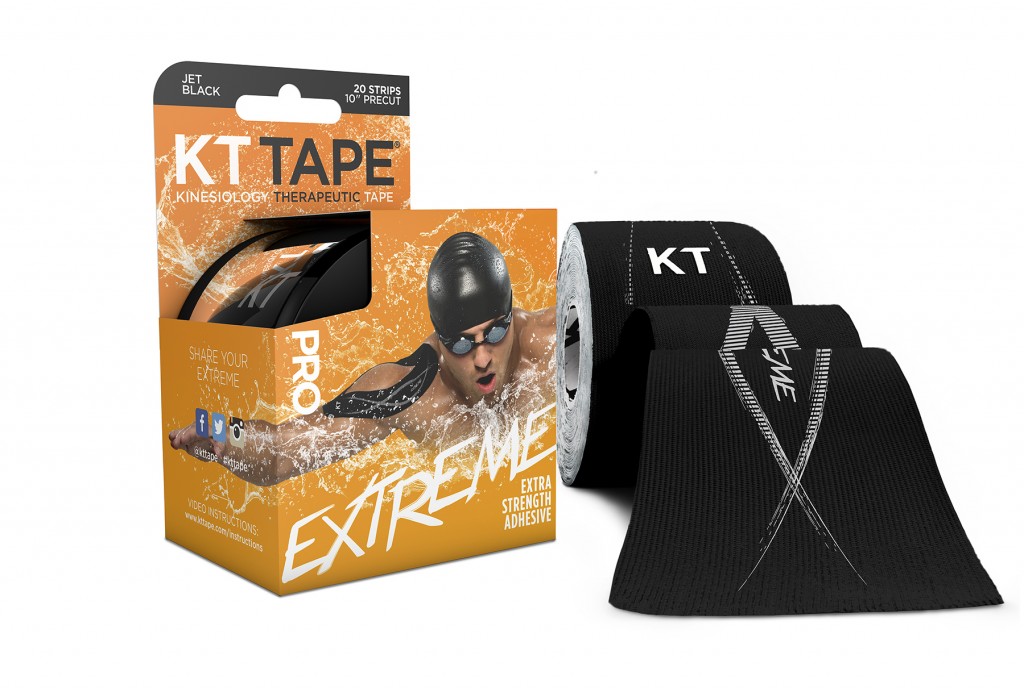 The older I get I find that stretching is not the only thing I need after a workout. Whether I am running outside, playing hoops, or working out at the gym I am sore is a few places. It is not that I am doing the exercise incorrectly, but it is the fact that I am no spring chicken. Thankfully there is KT Tape. I recently have been using this product when I am working out. I like the fact that KT Tape provides 24 hour relief per application for days at a time through sweat, strain and humidity, and can even be worn in water thanks to our specially designed adhesive.
I am able to play a few more games of basketball at the gym. I am can run an extra mile or beat my previous time with the support of KT Tape. I mean it is a good sign that Olympic athletes use many of the different KT Tape products. Partnering with USA Cycling, USA Gymnastics, USA Track & Field, USA Triathlon, USA Rugby and USA Wrestling, KT Tape now has deals in place with seven total NGBs, including its partnership with U.S. Soccer that began in 2014. KT Tape will provide product and support for athletes, coaches and trainers at premier events and competitions, including U.S. Olympic Team Trials. In addition, as the official kinesiology tape licensee of the U.S. Olympic and Paralympic Teams, KT Tape will provide support through Rio 2016 and PyeongChang 2018 Games.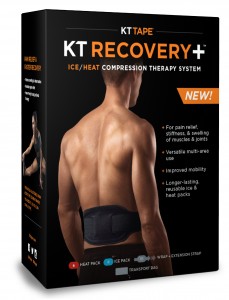 So if you are looking to help your body during a workout I suggest that you check out some of the new KT Tape products.
KT Tape PRO EXTREME: an elastic sports tape for pain relief and support in extreme conditions. PRO EXTREME is made of KT Tape's exclusive synthetic material, engineered for maximum durability with our strongest adhesive for the ultimate adhesion. PRO EXTREME can be worn for 4-7 days at a time and is specially designed to provide effective support during strenuous activity through extreme conditions including wet conditions, high heat and high humidity. It's also perfect for those with oily skin.
KT Recovery+ Recovery Patch: specially designed to reduce swelling and inflammation from muscle injuries and its accompanying pain. KT Recovery+™ patches work by microscopically lifting the skin away from the muscle and fascia below which decompresses the area. This allows for improved circulation in the affected area while also allowing faster removal of lymphatic fluid buildup caused by the injury.
KT FLEX: specially engineered to provide more effective comfortable support for weak or injured knees. KT FLEX is for athletes, fitness enthusiasts, or those recovering from injuries who want extra support for knee joints without the bulk and restriction of a stabilizing sleeve.
KT Recovery+ ICE/HEAT: KT Recovery+ Ice/Heat Compression Therapy System, interchangeable ice and heat packs, is a new way to treat muscles for peak performance or to speed recovery from a challenging workout or injury. The adjustable design provides ice/heat therapy to a wide variety of targeted body areas. Unlike other ice/heat therapy products on the market, KT Recovery+™ Ice/Heat is portable and allows for increased mobility and easier use before, during, or after physical activity.
For more information, go to KTTAPE.com.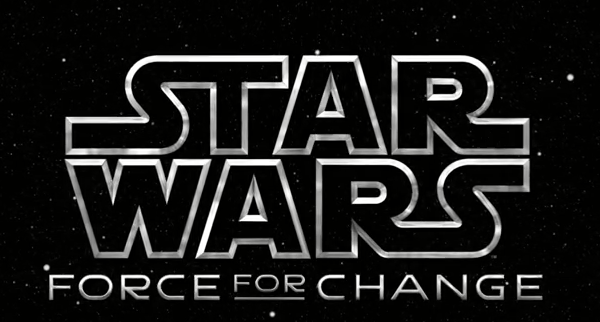 Lucasfilm President Kathleen Kennedy and Star Wars veteran Mark Hamill announced a new campaign sponsored by CrowdRise in support of Star Wars: Force for Change, an initiative that inspires people to make a positive impact on the world. Starting April 5th, Star Wars: Force for Change will match the donations of Star Wars fans to four select charities up to $1,000,000!
To date, Star Wars: Force for Change has raised over $10,000,000 with the help of the amazing Star Wars community. This month-long campaign will lead up to "Star Wars Day" on May the 4th. The four select charities include the U.S. Fund for UNICEF in support of UNICEF Kid Power, American Red Cross, Boys & Girls Clubs of America, and Make-A-Wish®.
"Star Wars fans are some of the most generous, thoughtful, and sympathetic people I have ever met," says Lucasfilm President Kathleen Kennedy. "I am so proud of the charitable work they have done over the years and hope this month-long donation-matching campaign will go some way to express our sincere thanks for their tireless efforts."
Over the course of the four-week period, which culminates at 11:59pm (PST) on May 4th, fans will be able to donate through CrowdRise.com/ForceForChange to these four charities and have their donations matched dollar for dollar up to $1,000,000.During the first week, the first 20 fans to raise or donate at least $500 will win a Blu-ray of The Force Awakens signed by the cast[i], with more incentives to come. All participants who enter will also have a chance to win an all-expense paid trip to Ireland, including Skellig Michael along the Wild Atlantic Way, the location of the dramatic final scene from The Force Awakens.
Show your Force and visit CrowdRise.com/ForceForChange now for more details.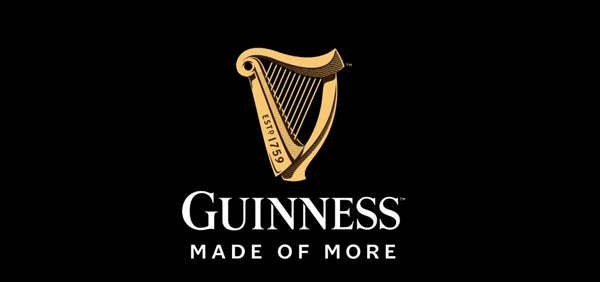 Math might not have been your favorite subject, but math can be used to make your beer better. Now that I got your attention let me explain. I promise that there won't be a test on this. It is just to show you how math can make everything awesome.
Have you ever sat down and wondered how your pint of Guinness Draught gets its iconic creamy head or why the perfect pint requires a two-part pour? The quick answer is nitrogen. A few days ago Guinness released a video explaining the story behind mathematician-turned-brewer, Michael Ash, pioneering Guinness Draught, the world's first nitro beer. The video documents Ash's four-year journey of experimenting with nitrogenation leading up to the launch of Guinness Draught in 1959.
Why nitrogen? As carbonated draft beers became popular in the 1950s, Ash realized that the tiny bubbles from nitrogen not only served as a way to dispense Guinness on tap but the substance also gave Guinness Draught the smooth, creaminess that it's become synonymous with ever since.  So cheers to math and Guinness.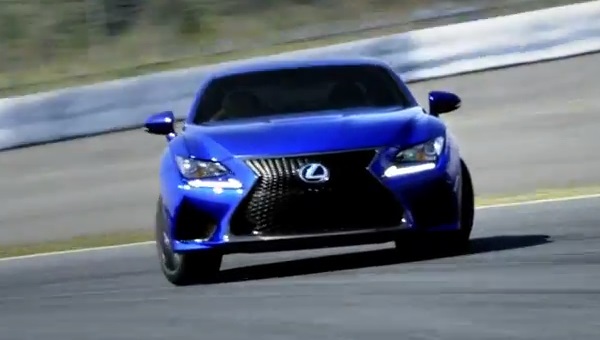 Every year Lexus goes above and beyond with pushing the envelope when it comes innovation. Their latest is a game changer. There will probably never ever be something like it ever again. Lexus just recently announced their V-LCRO Technology. And the world will never be the same.
This tech puts man and machine together in a way that no one ever thought of before. Using carbon fiber to create a lightweight chassis to the special alloys employed in their engines, they work tirelessly to improve our vehicles' performance. So with that they presented the next advancement in man-machine interface: the Lexus V-LCRO Performance Driving Seat for the Lexus RC F and GS F.
There is a ton of tech terms that I don't even understand so I am just going to say watch the video below and prepare to be amazed.