Art Eddy III
This user hasn't shared any biographical information
Jabber/GTalk: Art Eddy III
Posts by Art Eddy III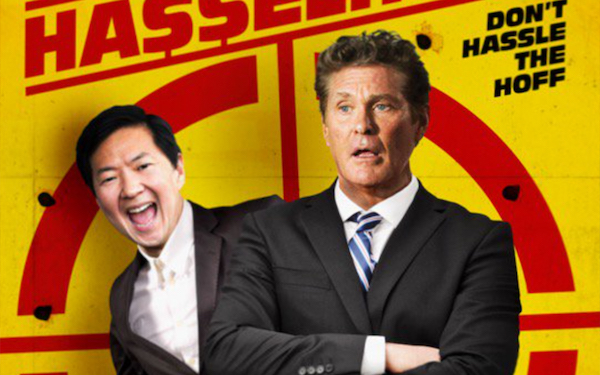 Might sound like a strange question, but after watching Killing Hasselhoff I know why that question was asked. The Knight Rider and Baywatch star, David Hasselhoff teams up with the very funny Ken Jeong in a comedy of one man's desperate attempt to kill the Hoff.
I really enjoyed the humor and outrageous one liners in the film. If you are looking for a comedy that doesn't hold any punches then Killing Hasselhoff is for you!
Co-produced by the team behind 2017's Baywatch and David Hasselhoff himself, the laugh-out-loud movie is packed with a host of celebrity cameos including comedian Howie Mandel musician Kid Cudi, and The Hoff's original "Baywatch" partner in life-saving crime, Gena Lee Nolin. Rounding out the cast is Jon Lovitz, Rhys Darby and Jim Jefferies.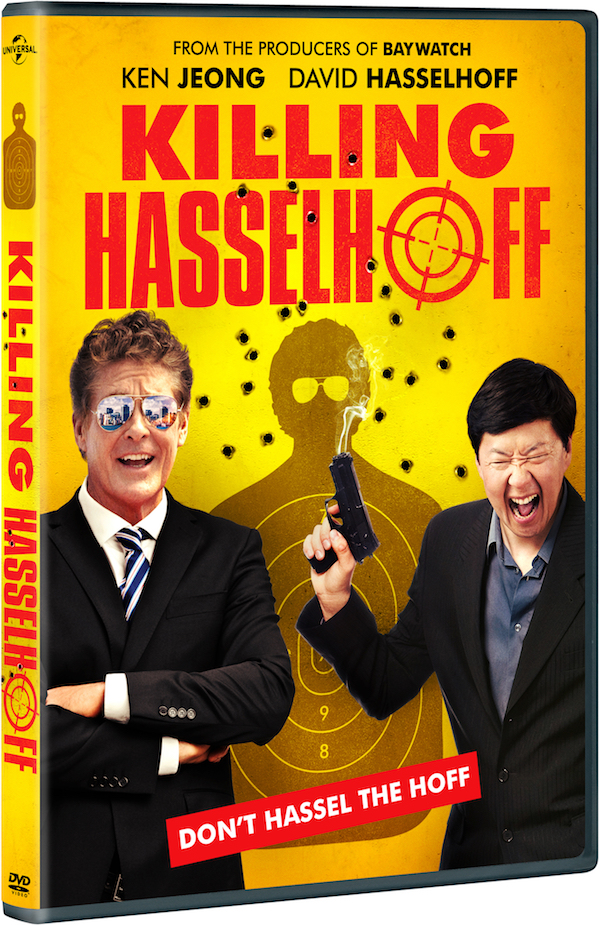 The premise of the movie is this, what started out as a regular week quickly turns into the worst few days of his life when Chris (Jeong), a struggling nightclub owner, fails to pay back a loan shark and decides the only way to get the money is to kill his pick in the annual "Who Will Die This Year" celebrity death pool: David Hasselhoff. Aided by his friends Fish (Darby) and Tommy (Jefferies), Chris desperately tries everything he can to off the master of slow-motion running and claim the jackpot. But the task is not as easy as he thought, especially when your target is The Hoff!
Killing Hasselhoff, available on DVD and Digital, comes filled with exclusive and hilarious deleted scenes taking viewers further into the film's crazy adventure.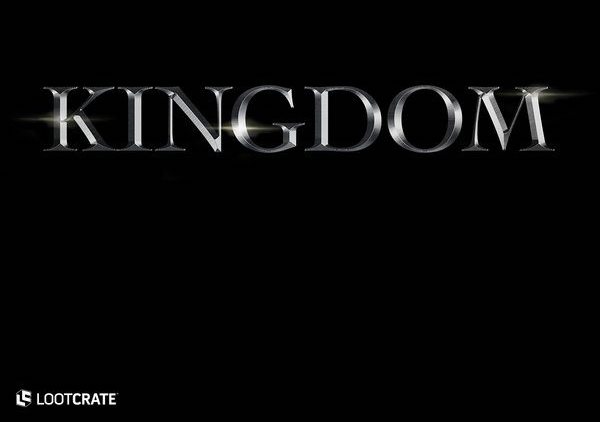 This month's Loot Crate theme was Kingdom. If featured items from Lord of the Rings, Adventure Time and Legend of Zelda. The Loot Pin was a Kingdom Crest Pin that was done really well. The pin has a roman numeral inscription. The shield is set up into four different fields, one of which features the Loot Crate logo, while two sport crossed axes, and the fourth depicts a boar's head.
I really loved this month's T-Shirt. The designers took me back to my childhood with an exclusive The Legend of Zelda Link 8-bit map shirt. The outline of the map is cut out like Link and it is how you see him in the game for the original Nintendo system. The design, colors and nod to the 8 bit tech was superb.
Any Adventure Time fans out there? If so you will love the Nice King & Gunter figure. The colors are bright and sharp on this collectible. I gave this item to one of my friends who was geeking out over it. He was thrilled that he can now add one more item to his Adventure Time collection.
There was also two Lord of the Rings items in this month's crate. The first one was an exclusive The Lord of the Rings color changing glass modeled after The One Ring. When you fill up the glass with a cold drink fills the writing turns color. This is a really well crafted glass and I can't wait to pour a nice cocktail in it! Can I say it is one glass to rule them all?
The second Lord of the Rings item is a beautiful art print of a scene from Tolkien's The Two Towers:  Merry, Pippin, and Treebeard take the battle to Saruman in Isengard, as illustrated by artist Matt Ferguson and designed by Bottleneck Gallery. I need to find a frame for this artwork. I really enjoyed both Lord of the Rings items.
Next month is Loot Crate's September crate which the theme is Robotic. You have until September 19th to order it. The crate will feature the franchises Blade Runner 2049, Aliens, Star Wars, and Star Trek: Mirror Universe.
There are different themed crates as well. There is a Loot Anime, Loot Gaming, Loot Pets, Firefly, and LVLUp. They even have limited edition Star Wars and Call of Duty crates. You can pick out the best one that fits your style and your budget. Go to www.lootcrate.com for more info on each one and to start your subscription today!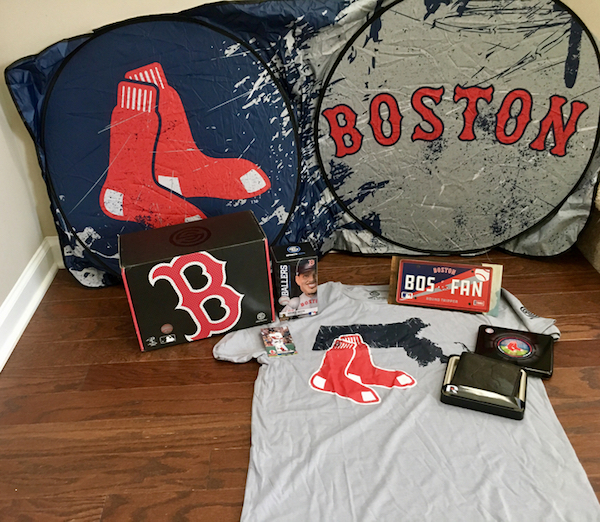 This month I received my third Boston Red Sox Sports Crate. The theme was a road trip or round tripper. The summer season is almost ending and people are taking one last road trip before we go into the fall.
Some people are lucky enough to go see their favorite team play in another ballpark. These road trips are a great way to see the country and create memories with family and friends. I feel that SportsCrate nailed this theme with all of the goodies that were in the crate.
First and foremost if you are driving to your destination that a lot hotter than what you are used to then the sun shade will come in hand. Not only do you get to protect your car from turning into an oven, but you get to rep your team while keeping things cool!
The next item is a really sick shirt. It is the "Hit the Road" shirt that has the Red Sox logo in front of the state of Massachusetts. Love the design, colors and feel to the shirt. This is a must need for when you go on the road to see the Sox play. Well done SportsCrate….well done!
What do you need when you are taking a trip? How about money, an ID and credit cards. Now you can show love to your team by using the Red Sox wallet. Not only can you store the above mentioned items, but you can hold your tickets to the game in there as well.
This month's crate is highlighted by the one and only Mookie Betts. You get an action figure and a Topps trading card. Glad to see SportsCrate is giving the nod to Betts. He is one of my favorite current Sox player.
As you can see SportCrate keeps stepping up to the plate with all of these goodies in each crate. If you are a fan of the teams that are available through SportsCrate you should start up a subscription.
With licenses from Major League Baseball and the Major League Baseball Players Association, Sports Crate is now the Exclusive Licensed Subscription Box of MLB. The new division of Loot Crate, Sports Crate will launch with 10 teams initially, providing fans of the Boston Red Sox, Chicago Cubs, Detroit Tigers, Kansas City Royals, Los Angeles Dodgers, New York Mets, New York Yankees, San Francisco Giants, St. Louis Cardinals and Texas Rangers with exclusive apparel, collectibles, experiences and more every month.
The monthly subscription service will feature exclusive team-focused products and possible VIP one-of-a-kind experiences.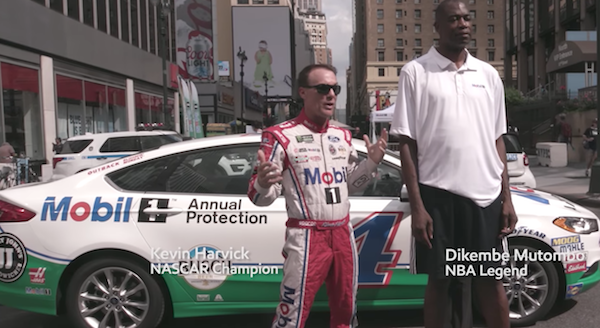 Last week in NYC there was a cool event that brought the world of NASCAR face to face with an NBA legend. There was a fan-friendly event called "Mobil 1 Annual Protection: The Drive" to support the company's latest synthetic motor oil offering.
Mobil 1 Annual Protection is a groundbreaking synthetic motor oil from ExxonMobil that was launched in March 2017 and offers consumers the convenience of driving one full year – or up to 20,000 miles, whichever comes first – between oil changes.
Basketball and motorsports fans joined Stewart-Haas Racing's Kevin Harvick and Basketball Hall of Famer Dikembe Mutombo at a pop-up basketball court where they were given the opportunity to put their shooting skills to the test in a series of challenges to win Mobil 1 Annual Protection prizes and rewards.
One lucky fan was given the once-in-a-lifetime opportunity to ride with 2014 Monster Energy NASCAR Cup Series champion Harvick in a Mobil 1 Annual Protection car, with Mutombo joining as a fellow passenger.
"Now that I've driven Dikembe around the streets of New York, I think it's only fair that he gives me some one-on-one lessons on the court," said Harvick. "'The Drive' showed off Mobil 1 Annual Protection motor oil, a great new product from ExxonMobil that allows drivers to go one full year without changing their motor oil."
"The Drive" is not the first time Mutombo and Harvick have teamed up this year, with both appearing in the Mobil 1 Annual Protection motor oil nationwide advertising campaign as miniature-sized roommates living in an engine. Mutombo also got his first taste of NASCAR at the Kobalt 500 NASCAR Cup Series race at Las Vegas Motor Speedway in March, where he joined Harvick and the No. 4 Stewart-Haas Racing team on pit road.
"It's been great to be back in New York City, hanging out with fans on the basketball court, then driving around Manhattan with Kevin and our lucky fan," said Mutombo. "I hope that all those who came to 'The Drive' had fun and, most importantly, remember, 'One year, one oil change!'"
"There was no better way to continue celebrating the launch of Mobil 1 Annual Protection motor oil than teaming up with two of our greatest partners: NASCAR and the NBA," said Kai Decker, global sponsorship manager at ExxonMobil. "'The Drive' was a great way for us to engage fans and deliver the benefits of Mobil 1 Annual Protection motor oil in a fun and unique way."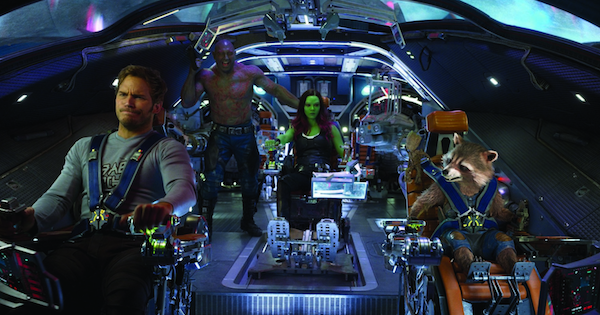 Music is an essential part of life. It can make you happy, sad, and even give you a jolt of energy when you are trying to beat your fastest mile. If you have seen either of Marvel's Guardians of the Galaxy films you know the main character, Peter Quill aka Star Lord has a passion for music.
In the first film his mother made him a mix tape that he cherishes. Those songs mean something to him. Those songs are part of his identity. I think we can all relate to Peter. For me music was introduced to me first by my parents. My dad and mom introduced to me artists like The Beatles and Michael Jackson.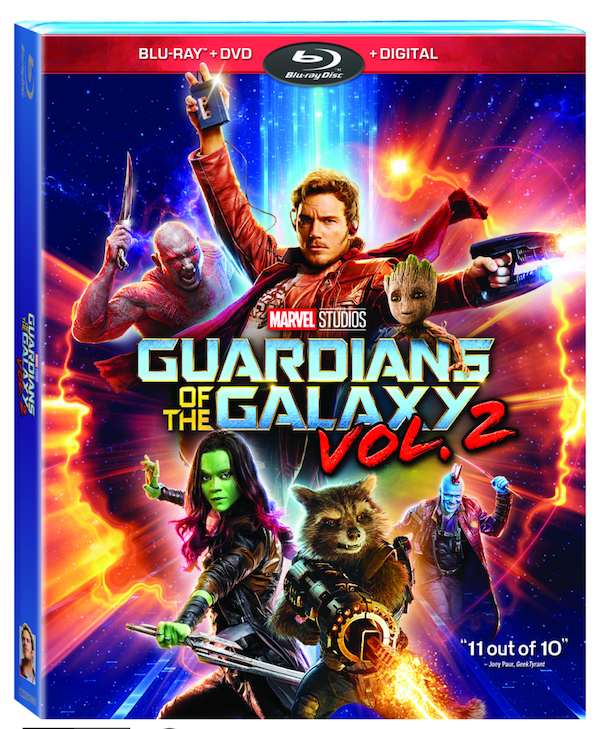 As I got older I started finding my own music. In high school artists like 2 Pac, Outkast, Young M.C. were part of my soundtrack at that time. As I got older more and more artists and songs got put into my soundtrack.
What is your soundtrack? What songs mean the most to you? Tell me your playlist and you could win a very cool Guardians of the Galaxy Vol. 2 Prize Pack from Marvel Studios.
You can win the Blu-ray of Guardians of the Galaxy 2 Vol 2 that is out now on Digital HD and will be released on Blu-ray on Aug. 22nd. Plus you can win a Groot Plush, Rocket Funko Pop, Soundtrack CD, Sound Machine, and a Puzzle. Just share your playlist with us and you will be entered to win the Guardians of the Galaxy Vol. 2 Prize Pack.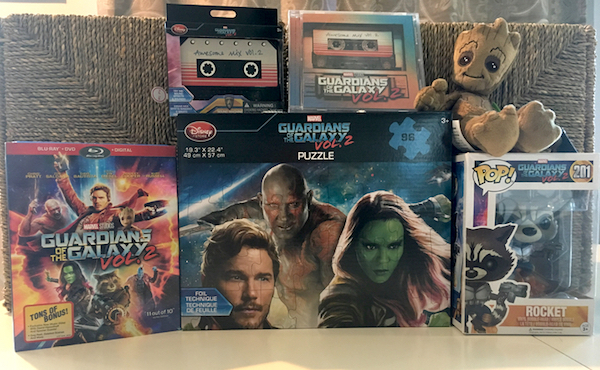 Two months after defeating the fanatical Kree terrorist Ronan, the Guardians of the Galaxy continue to soar the spaceways, fighting for justice, and trying to get along with one another. The team's leader, Peter Quill, takes them on a new mission. Their journey leads them to a powerful cosmic being named Ego, and his charge, the empathic Mantis. But they also find a new threat to the galaxy, and Quill, Gamora, Drax, Rocket, and baby Groot must do all they can to save the lives of billions.
Set to the all-new sonic backdrop of Awesome Mixtape #2, the film's storyline continues the team's adventures as they traverse the outer reaches of the cosmos. The Guardians Chris Pratt as Peter Quill/Star-Lord, Zoe Saldana as Gamora, Dave Bautista as Drax, Vin Diesel as the voice of Groot, and Bradley Cooper as Rocket must fight to keep their newfound family together as they unravel the mystery of Peter Quill's true parentage.
Here is my playlist below. Share yours to win the prize pack. Good luck!
Old School – 2 Pac
Smooth Criminal – Michael Jackson
Know How – Young MC
Blackbird – The Beatles
Crossroads – Bone Thugs N Harmony
ATLiens – Outkast
The Message – Nas
Free Falling (Cover) – John Mayer
Gone Going – Black Eyed Peas ft. Jack Johnson
Juicy – Notorious B.I.G.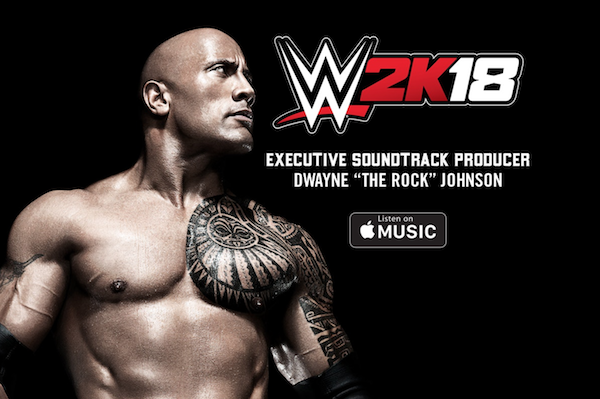 Do you smell what The Rock is cooking? Well 2K does. They announced the in-game soundtrack details for WWE® 2K18, the forthcoming release in the flagship WWE video game franchise. Executive produced and personally curated by legendary WWE Superstar and global icon Dwayne "The Rock®" Johnson, the soundtrack will feature 11 unique songs that represent many of Johnson's favorite artists and music genres, including hip-hop, classic rock, hard rock, blues, R&B and soul. In addition, Apple Music will serve as the premier streaming provider for the WWE 2K18 in-game soundtrack, which is available now for streaming at apple.co/wwe2k.
"Music is one of my soul's anchors. All genres. I'm excited to celebrate my WWE roots by partnering with the 2K and Apple Music teams and share some of my favorite hardcore training songs with fans all over the world," said Johnson.
The WWE 2K18 in-game soundtrack, executive produced by Johnson, will include the following artists and songs:
• Blues Brothers – "Soul Man";
• Boston – "Smokin'";
• Bruno Mars – "Runaway Baby";
• Disturbed – "Down With The Sickness";
• Eazy-E – "Boyz-N-The-Hood";
• George Thorogood & The Destroyers – "One Bourbon, One Scotch, One Beer";
• Joe Walsh – "Rocky Mountain Way";
• Kanye West – "Black Skinhead";
• Kid Rock – "You Never Met a White Boy Quite Like Me";
• ¡MAYDAY! (feat. Tech N9ne) – "Last One Standing";
• Tech N9ne (feat. Krizz Kaliko, Serj Tankian) – "Straight Out The Gate".
"Over the years we have collaborated with some of the world's most popular artists, including Florida Georgia Line, Metallica, The Weeknd and Diddy to name a few, but partnering with one of our own is always special," said Neil Lawi, Senior Vice President and General Manager, WWE Music Group. "Working with Dwayne is always a creative and inspirational experience, and we are thrilled to partner with him on this year's WWE 2K18 soundtrack, and bring his diverse selection to our fans around the world."
"For the past few years, we have presented music as an integral part of both WWE and WWE 2K culture by aligning with several big names in music and entertainment, from Sean Combs a.k.a. Puff Daddy for WWE 2K17 to our WWE Superstar John Cena® and Wiz Khalifa collaboration for WWE 2K15," said Chris Snyder, Vice President of Marketing at 2K. "The opportunity to work with an individual as accomplished, down-to-earth and respected as Dwayne – our inaugural WWE 2K cover Superstar for WWE 2K14 – significantly complements the gameplay content and overall experience we look to deliver every year."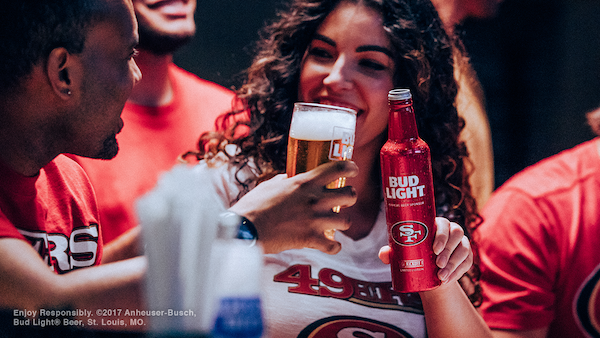 It is only the preseason, but we are excited that football is back. Just in time for the return of the NFL season, Bud Light, announced that it will continue its tradition of NFL team-themed packaging.  This season, America's favorite light lager will be available in both cans and aluminum bottles specifically designed to help football fans celebrate their favorite team. In total, there will be 28 new designs to celebrate 28 NFL teams across the country and a special 36-pack with all 32 NFL teams represented.  The updated looks are already on shelves in certain markets and will be available nationwide later this month.
This year's unique team can and aluminum bottle design prominently features each team logo as well as a catch phrase or rallying cry for each NFL franchise. Additionally, each can will feature Snapcodes that when consumers take a photo of them using Snapchat, it will unlock a chance to win Super Bowl LII tickets, an interactive Bud Bowl-style game and team-specific Snapchat filters.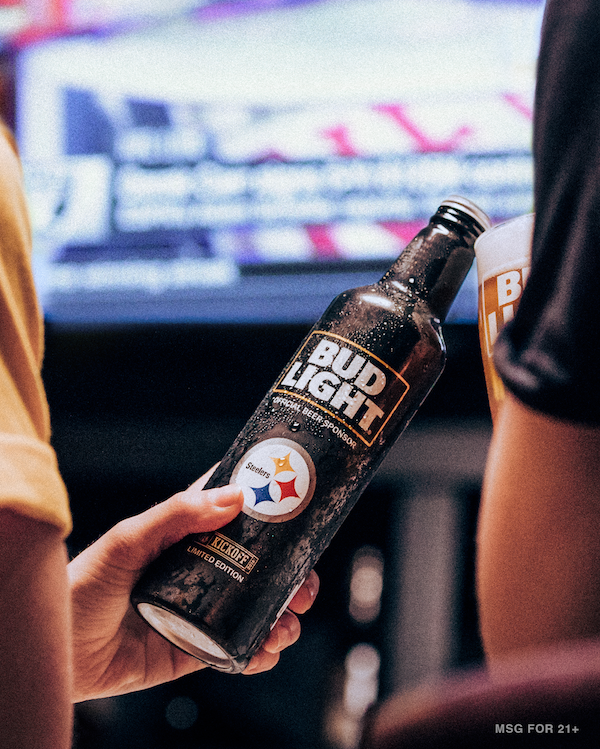 "NFL team packaging has become something fans look for from Bud Light year after year," said Anna Rogers, Director of NFL Partnerships and Strategy, Anheuser-Busch. "We are proud to continue that tradition and give fans another way to support their favorite teams while enjoying NFL football with their friends. We are also very excited to roll out NFL packaging on aluminum bottles for the first time in addition to cans."
In addition to the team-specific packaging, Bud Light will be introducing new television advertising throughout the NFL season, as part of its ongoing Famous Among Friends campaign that celebrates the fun times made while building friendships over sports and beer.  The first commercial spot is slated to run during the season-opening game on September 7.
Bud Light's continuation of the NFL team can tradition sets the tone for another exciting NFL season and adds another element to the brand's rich history as the official beer sponsor of the NFL. To learn more about Bud Light go to www.budlight.com or follow Bud Light on Facebook at Facebook.com/BudLight, on Twitter at @BudLight and on Instagram at @BudLight.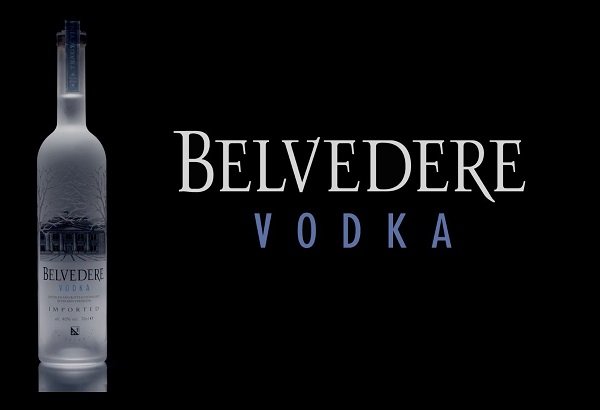 While everyone is looking around for eclipse glasses you can read this article for some delicious cocktails to celebrate next Monday's eclipse.  On August 21 America will experience its first coast-to-coast total solar eclipse of the sun since 1918 when the moon casts it's shadow on the sun creating a spectacular yet fleeting phenomenon as the sun goes dark, temperatures drop, and light dims to an eerie blue/grey hue.
To celebrate one of the biggest astronomical events of the decade, 99-years in the making, Belvedere Vodka is inviting astro-enthusiasts to grab their solar filter sunglasses (safety first! ha) and raise toast with some eclipse-ready cocktails.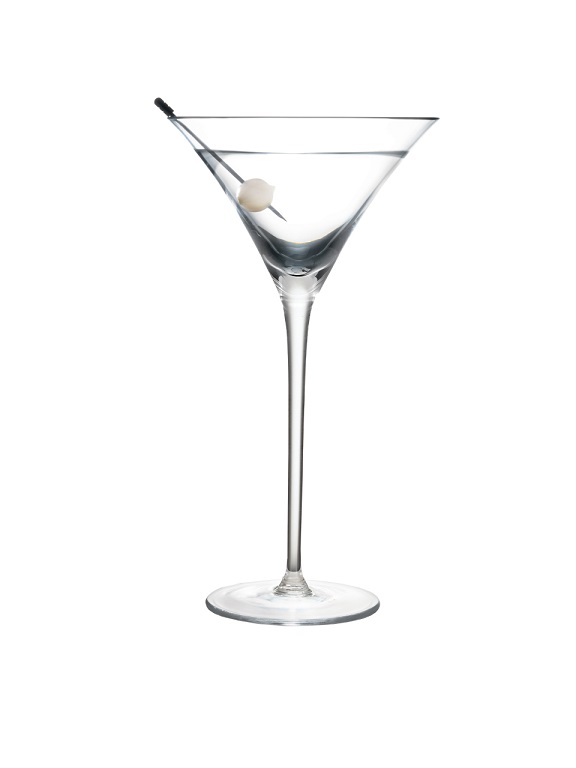 BELVEDERE SEASIDE MARTINI – A nod to the coast-to-coast path of totality.
Ingredients: 2 oz. Belvedere Vodka; 1 oz. Dry Vermouth; 2 dashes Addition Garlic Bitters; 1 dash Napa Valley Sea Salt Bitters. 1 dash Napa Valley Sea Salt Bitters.
Method:  Build ingredients in a pint glass, fill with ice and stir for just over 1 minute. Strain into a chilled martini glass and garnish with a speared pickled garlic.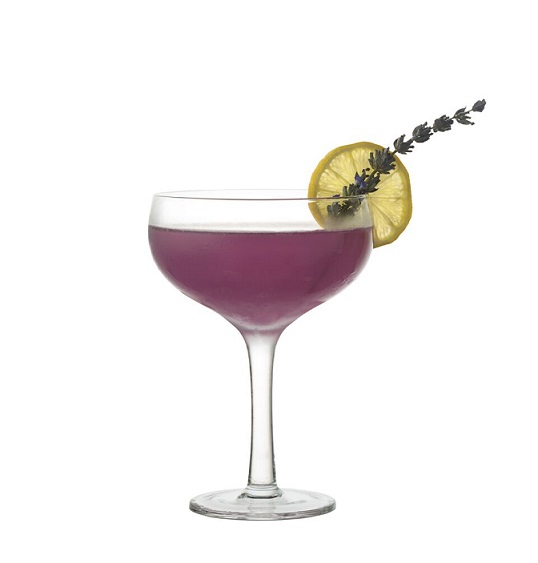 BELVEDERE BLUE VELVET – Set a mood indigo as the light moves to night.
Ingredients:  1.5 oz. Belvedere Vodka; .75 oz.; Fresh Lemon Juice.33 oz.; Orgeat .25 oz. Creme de Violette
Method: Add all ingredients to a shaker with ice. Shake and strain into a coupe glass. Garnish with a lemon wheel and a sprig of dried lavender.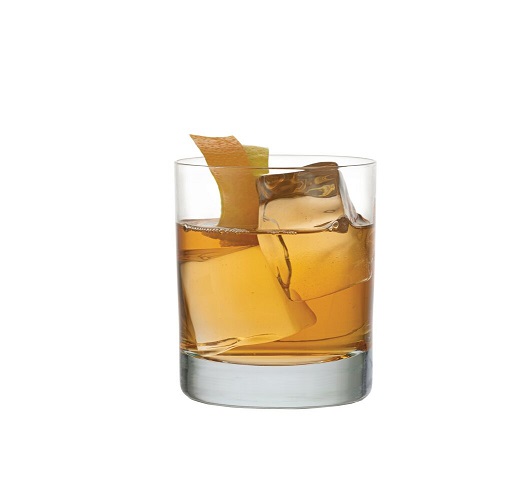 BELVEDERE OLD FASHIONED – Remix an American classic as the eclipse stretches from sea to shining sea.
Ingredients:  2 oz. Belvedere Unfiltered; White Sugar Cube; Soda Water Angostura Bitters
Method: Add a white sugar cube and splash of soda water to a rocks glass and muddle. Add 2 dashes of Angostura bitters and the Belvedere Unfiltered directly to the rocks glass. Add ice (block ice cubes of 1.5 x 1.5 recommended) and stir until chilled. Garnish with a finger-length lemon and orange peel.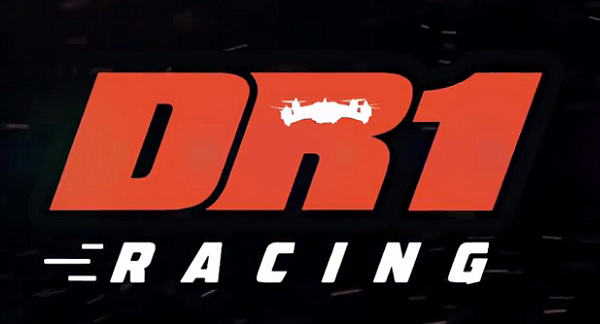 It was only a matter of time, but now drones have a league of their own.  DR1 Racing, the premiere international drone racing organization, today announced the title sponsors and locations for the upcoming 2017 season airing on Eurosport and Fox Sports internationally. DHL, the global market leader in logistics, has committed itself to become a founding partner in DR1 and the title sponsor of the Champions Series. In addition to DHL, Mountain Dew is returning for a second year as the presenting sponsor, culminating in a new name for the series: DR1 Racing presents the DHL Champions Series fueled by Mountain Dew. As sponsors of DR1's race circuit, both brands will leverage their motor racing heritage to bring authentic drone racing to a rapidly growing worldwide audience.
DR1 Racing presents the DHL Champions Series fueled by Mountain Dew will be broadcast and streamed in over 100 countries this October and November, in partnership with Eurosport, Fox Sports Asia and Twitch.TV, as well as an upcoming partner in North America, showcasing DR1 racing to the largest audience ever for the sport of drone racing.
The racing series consists of five teams competing in six races in epic outdoor locations around the world, including: the iconic Trona Pinnacles and The Mojave Bone Yard in California, a three-dimensional skyscraper race in Bonn, Germany, Ireland's historic Bunowen Castle and Spike Island, and concluding with the championship at the scenic Marine Drive on the beautiful Isle of Man.
Joining DHL and Mountain Dew as sponsors of the Champions Series is the Air Hogs brand, makers of the official Air Hogs DR1 Micro Race Drone and Air Hogs DR1 FPV Race Drone, and the US ARMY who will be sponsoring DR1's Twitch.TV show, "DR1 Drone Tech," leading into the airing of the series.
For more information on DR1 Racing's DHL Championship Series Presented by Mountain Dew, DR1, and drone racing, please see their website at www.DR1racing.tv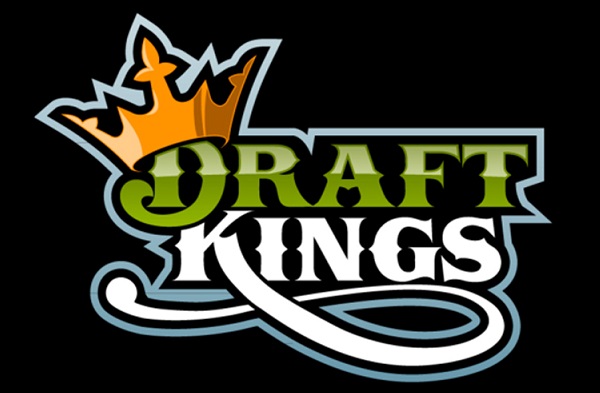 That is right you saw that correctly. That is ONE BILLION DOLLARS. If you have some fantastic fantasy football knowledge you can have an awesome payday! DraftKings recently announced the start of the 2017-2018 NFL season for daily fantasy football with a ground-breaking "Billion Dollar Lineup" challenge. Beginning August 14, DraftKings' Billion Dollar Lineup game gives football fans an opportunity to win $1 billion in the first week of NFL matchups by building the perfect fantasy lineup.
"For the last five NFL seasons, DraftKings has led the way in innovation and breakthrough ideas creating the game inside the game that only daily fantasy sports can provide," said Janet Holian, Chief Marketing Officer of DraftKings. "This year, the Billion Dollar Lineup is the ultimate opportunity for players to test their skills and kick off the new NFL season with the potential to win $1 billion."
Creating this flawless lineup and scoring the maximum number of possible fantasy points will be the greatest test of skill for DraftKings fans. To enter, players must draft the perfect lineup in DraftKings' free $100,000 contest. DraftKings will calculate the perfect lineup by determining all possible valid lineup combinations given the NFL Week 1 results under the normal salary cap and roster restrictions. The perfect lineup will be the highest possible scoring lineup. Entries will be limited to one per person, with a maximum number of total entries capped at 5 million. All lineups must be submitted by kickoff at 1PM ET on September 10, 2017.
The Billion Dollar Lineup payout is guaranteed by a consortium of major insurance companies from around the world that combined are worth more than $250 billion. DraftKings' Billion Dollar Lineup is completely free to play and open to residents of all 50 U.S. states and the District of Columbia, along with Canada (excluding Quebec), the United Kingdom, and Germany.
For more on the Billion Dollar Lineup challenge, visit https://www.draftkings.com/billion-dollar-lineup